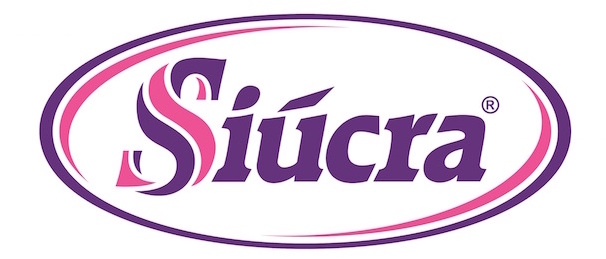 Bao are becoming more and more prominent on menus and available in supermarket shelves, and whilst these fluffy steamed buns are achievable to make from scratch at home, Christmas is all about entertaining with ease, so we're suggesting to cut a couple of steps out and buy them –– either fresh or frozen. Bao re-heat so simply in a little steam and are the perfect hand-held vehicle for a gorgeous slow-roast duck in homemade hoisin.This recipe bears similar flavours to the duck pancakes dish we all know and love from your favourite takeaway, just with the flavour turned up and served a little differently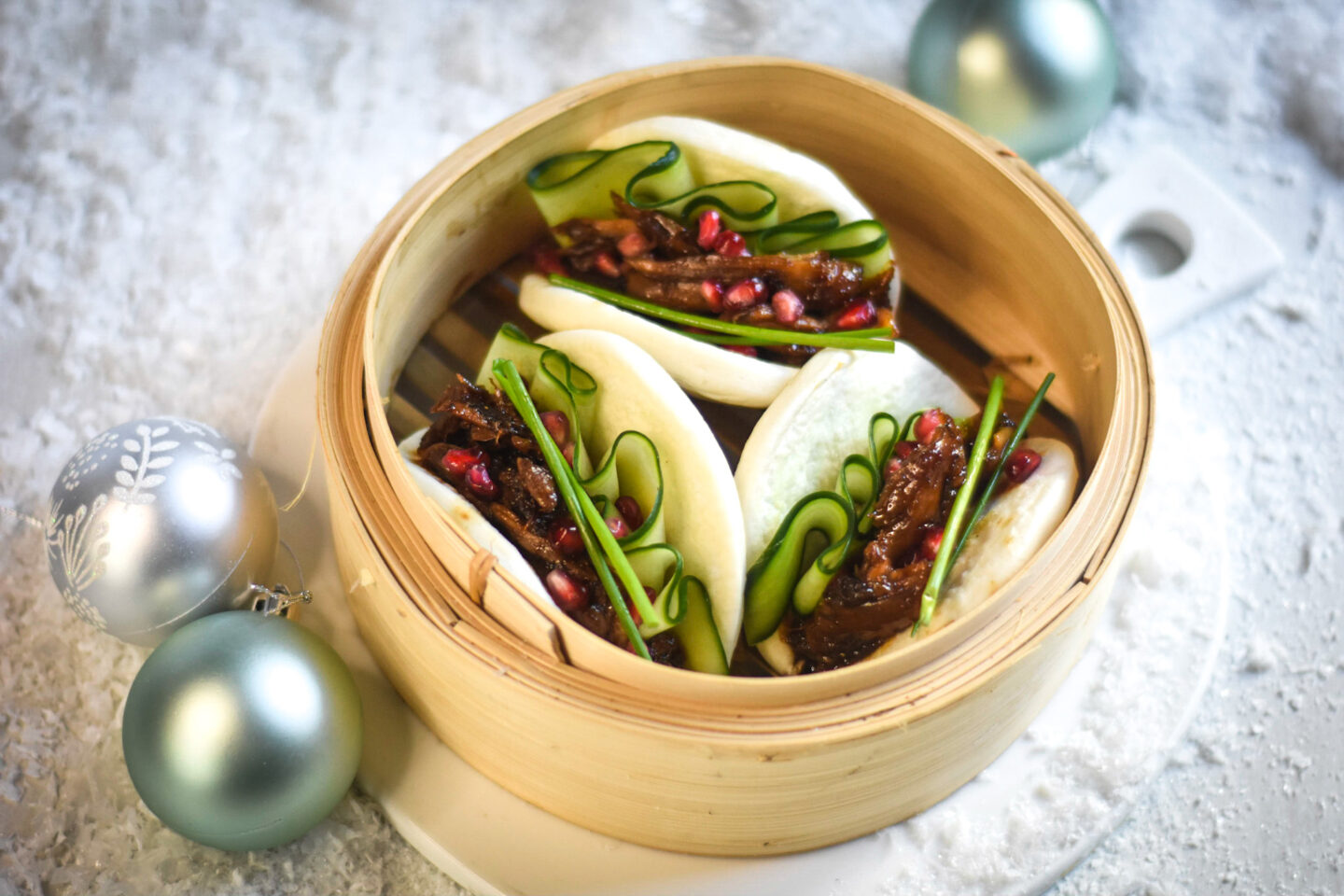 The key to a homemade hoisin sauce (and you can absolutely pick up some in larger supermarkets or definitely in Asian supermarkets) is the harmony of sweet, salt and spice, making it the perfect partner for a rich meat like duck. 
Glazed Hoisin Duck Bao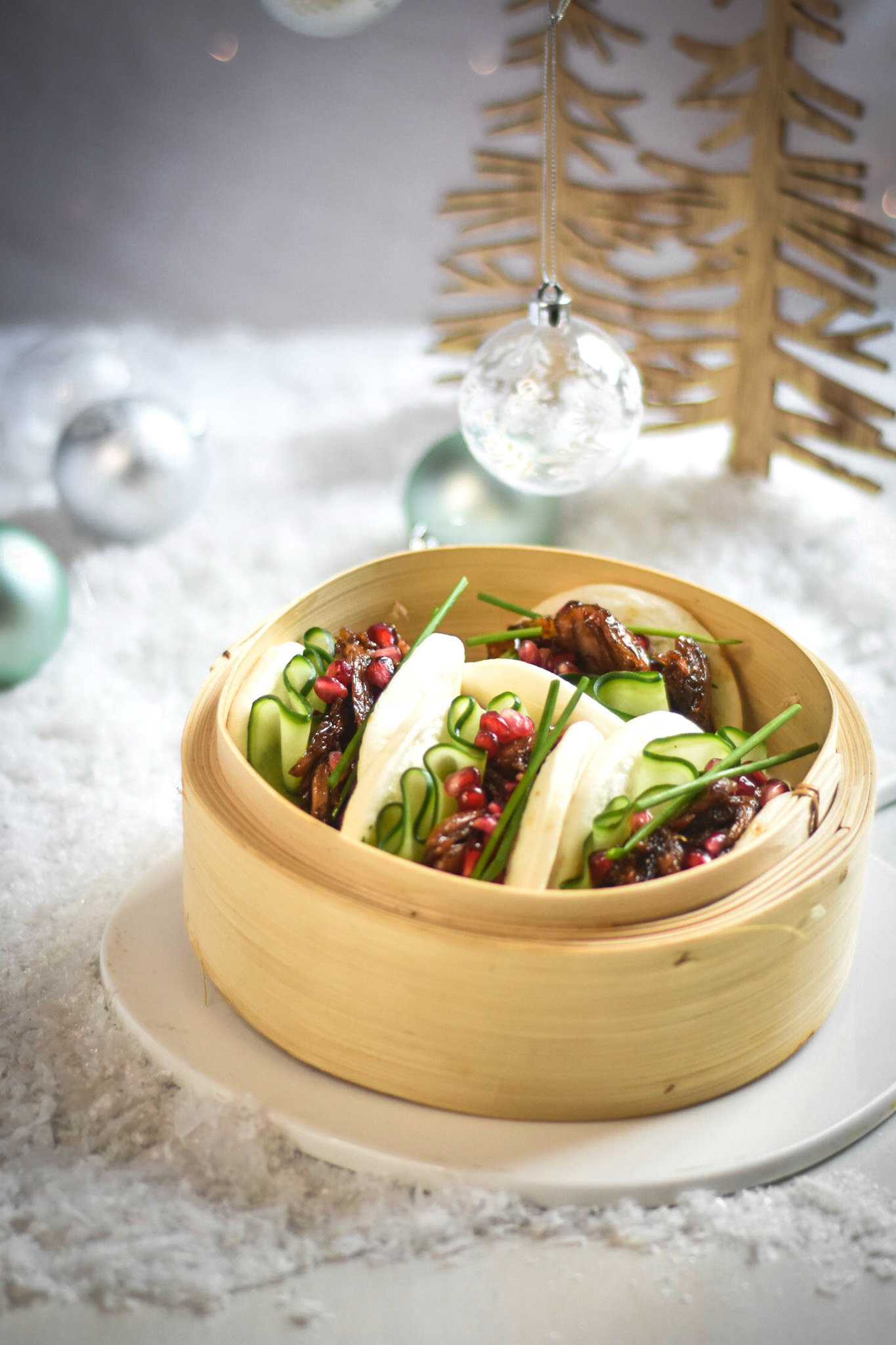 Serves 4-6 
4 Pre-cooked Confit duck legs 
12 Bao
1 Cucumber, peeled in long lengths
Pomegranate seeds
Fresh Chives
For the glaze
Sometimes the likes of peanut butter or tahini are used to make more of a creamy, luxurious sauce or dressing, but since this is a glaze we're gonna leave that out and just reduce this down to a thick consistency to luxuriously coat the slow-cooked duck.
1/2 tbsp Chinese Five Spice
50ml Soy
2 tbsp Vinegar
1/2 tbsp Hot Sauce (like Sriracha) 
1 tbsp Sesame Oil
1 tbsp Nam Pla (fish sauce, *optional)
100g Siúcra Soft Dark Brown Sugar
1 tsp Garlic powder
2 tsp Black pepper
1. Roast the confit duck legs in a hot oven (per packet instructions) for about 25-30 minutes until crispy-skinned, tender, pull-apart meat and the fat has rendered. Remove the legs and allow to cool slightly until you can handle, then take the meat and skin from the bones.
2. Make the glaze by adding all the ingredients to a saucepan and bringing to the boil, then reduce until you have about 4-5 tbsp of a glossy, dark thin caramel consistency.
3. Whilst warm, pour the glaze over the duck and coat each piece.
4. Steam your bao per packet instructions (either in the microwave or in a bamboo steamer) as you prepare the cucumber, pomegranate and chive garnish.
5. When the bao are still warm and fluffy, assemble and enjoy warm.