Small but mighty. Little yet lusty. Co. Louth is where us pair are based and though it's known as "The Wee County" – Ireland's smallest county by size – it sure does punch above its weight, with Ireland's largest town, Drogheda, at its base. But the 'Boyne Valley' region actually encompasses more than just Louth. The region traces the River Boyne and its surrounding lands from the mouth at the Irish Sea towards the western edges of Co. Meath and within its realm includes a further two of the ten most-populous cities/towns in the Republic –– Dundalk and Navan.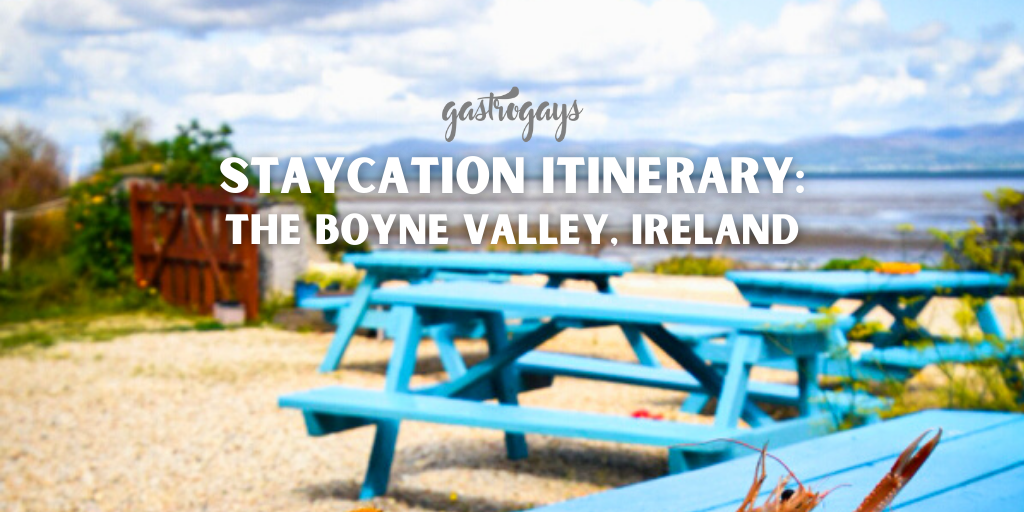 40 minutes from Dublin Airport, 60 minutes from Dublin city centre and 75 minutes from Belfast, naturally this region along Ireland's eastern coastline benefits from being in the commuter belt of both capitals, with the M1/A1, M2/N2 and M3 all running through but it's also a heartland of food and drink produce, a quaint coastal retreat and boasts arguably Ireland's most important ancient monuments alongside stunning natural scenery with outdoor hikes, trails and excursions to rival other regions.
As ambassadors for the food and drink arm of our local area Boyne Valley Flavours we definitely know a thing or two about exploring this part of Ireland's Ancient East, suggesting where to stay, what to do and the spots to eat and drink in! [NOTE: This is not sponsored content in any way, though some discretionary affiliate links are included] So, whether you're day-tripping from the capital or want to spend a couple of days exploring the Boyne Valley region, here's our suggested itineraries!
View Post