If you've landed on this page, you probably want to know more about Russell and Patrick and about GastroGays as a whole –– what we do, who we are, where we're based, what we offer? Let us talk you through!
Background: Who is GastroGays?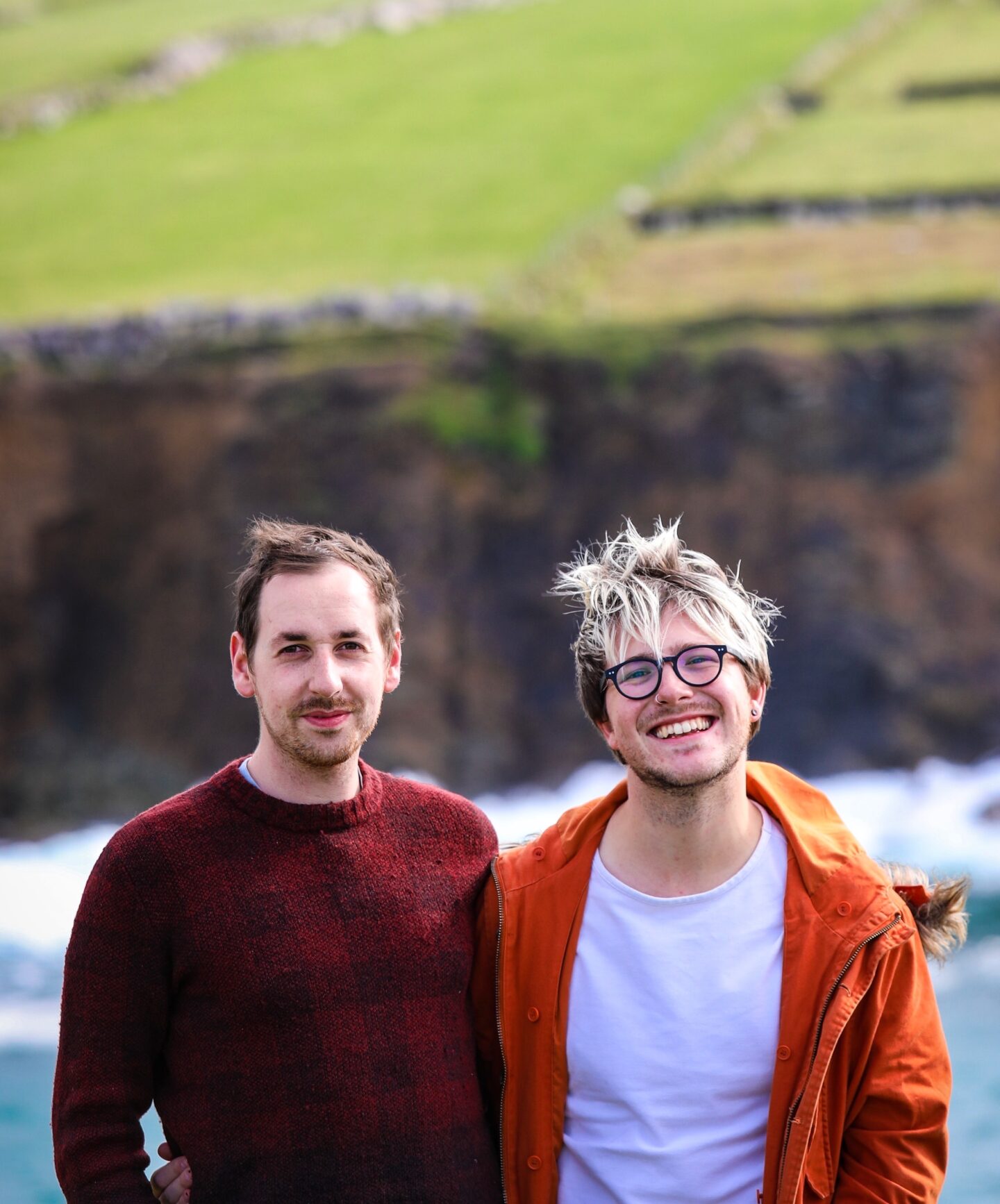 GastroGays began as a blog in 2013, run by us, Patrick Hanlon and Russell Alford. We're a couple in our early thirties and we're food and travel writers, now based in Drogheda in Ireland's Boyne Valley but previously based in London and Dublin.
We started this website just after both graduating from Dublin City University, and originally it took the form of a bucket list blog documenting restaurant visits around the city. We'll probably go to the grave bickering between us over who came up with the catchy name –– but safe to say it was after a couple of glasses of wine. It was too good not to run with and turn into something!
A few months into writing here, a change in circumstances saw us up sticks and move to London six months into the blog's life –– in search of new professional opportunities but in fact it's the GastroGays brand that really flourished in the UK capital and truly where we cut our teeth. We continued the blog as a hobby, taking up lunchtimes, evenings, weekends, until eventually the time to return to Ireland came on the cards and we decided to turn a hobby into a profession and we've been running GastroGays as a business since 2017. Below, we'll delve a little more into our professional experience, plus what we offer.
Background: Who are Russell and Patrick?
Russell hails from Balbriggan, North Co. Dublin, and his background is in radio and TV production. He lives and breathes radio and breakfast telly, having worked in the likes of ITV and BBC. He's the more technical of the two of us, the genius behind our video content, podcast Chew The Fat, Eurovision live streams on Twitch and all forms of broadcast media. He has a serious distaste for the flavour of hazelnuts and has tattoos of both a dirty martini and an oyster shell, so he wears what he loves on his sleeve!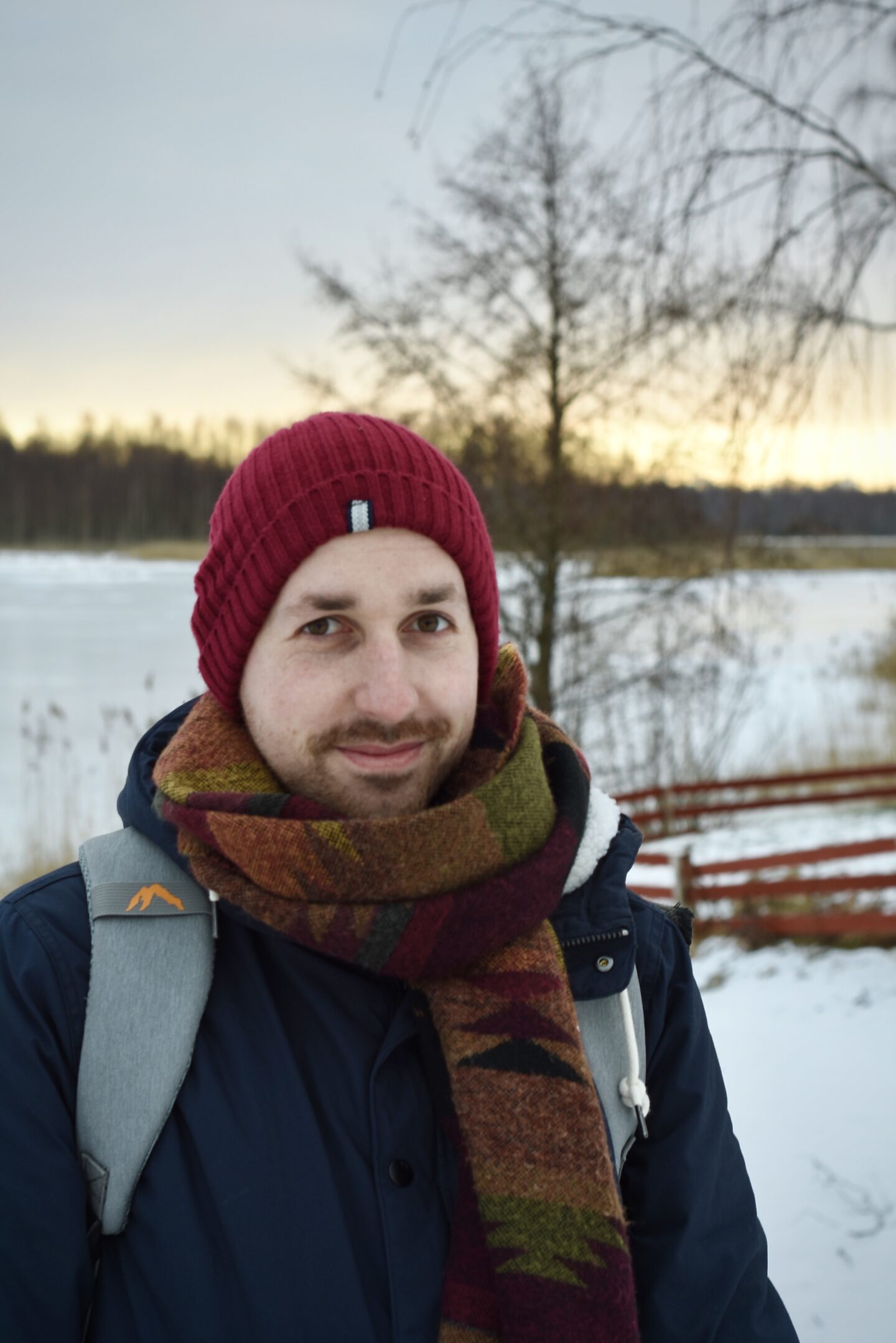 Patrick is Drogheda born and bred, from Ireland's littlest county, Louth. He holds a bachelor's degree in Journalism from DCU. Straight from university he worked as a digital content creator for the major digital overhaul of RTÉ Lifestyle before moving to one of London's leading hospitality PR agencies, Roche Communications, as their staff writer –– a role he originated. Patrick is the wordsmith between us, his way with words is all over this site, our socials and he takes the lead on our long-read Substack newsletter Chip Paper. Patrick is also the one who leans to photography and styling the most, too. He hates jelly (it's a texture thing) and he has a lifelong stammer (or stutter if you're in the US) and is a Course Instructor on The McGuire Programme, and has been part of that support network for over a decade.
Whilst restaurant overviews (or non-critical reviews, if you want to call them that) were the original basis of our bucket list blog almost a decade ago, GastroGays has evolved into a bonafide brand with an international audience and awards to its name. So, naturally, the content mix has evolved in those ten years… read on for what we do and don't do.
What do GastroGays do?
It's a question of what we don't… at this stage! Food and travel content is our bread and butter, with a side portion of Eurovision too. These are GastroGays' three content pillars: Food and Drink, Travel, Eurovision.
1. Food & Drink
Within the food spectrum that runs the gamut from recipe development and full colour food photography to snappy reels and TikToks of recipes on social media. We work with brands and companies in a paid capacity on recipe development and sharing their story or products through visuals. We've also even written our debut book, Hot Fat. Food is so much more than recipes, so we also cover drinks –– from Bottle Bank Reviews to live cocktail streams! Over the last decade we've become authorities on what's happening in the industry too, we're constantly sharing what's new and exciting across producers, chefs, bars and restaurants and have a real ear to the ground with what's happening. And in terms of dining and drinking, we sometimes produce restaurant overviews; less reviews and more communicating the story, feeling and ethos of a place (like Square or Brasserie Zédel). However, for the real juicy reviews, our longer-form food deep-dives are found on Chip Paper, our Substack newsletter which we began in spring 2022.
2. Travel
We travel via our tastebuds, so our travel niche is food-led travel and gastronomy. We believe one of the best, most visceral ways anyone can understand a destination, region, city or country is through its food. Tasting as you go. Filling an itinerary with delicious food experiences. Food culture, customs, intricacies, ingredients and traditions inform and educate, so when we travel it's experiencing a place via the food on the plate, ingredients it grows and products it makes. We produce really popular destination guides with lots of useful information and tonnes of tips on what to see, do, eat and drink. Our travel content ranges and varies from destination-specific or regional intricacies to producer or ingredient-specific, and often recipes which relate to – or are inspired by – our travels. So travel and food are inexplicably interlinked when it comes to our content. We live to travel, but we travel to eat. We've earned a crust over the years as freelance writers for different publications, too, from Lonely Planet to Irish Independent, RTE to the Irish Times.
Our third pillar is the Eurovision Song Contest. Yes, the most magical time of the year and the most-watched live entertainment programme in the world. You know it, you've heard of it; we eat, breathe and drink it all up. We're pretty much Eurovision experts at this point and it's a big passion and point of difference for us. We develop content regularly, from round-ups and opinion pieces to host city guides and we also write and contribute on this subject elsewhere across radio and print. We've worked with several brands around the annual season, too, creating content that complements the Contest.
We've grown up with Eurovision, being from Ireland which is the most successful country in the Contest history with a record-breaking seven wins. Ireland and Eurovision are intertwined and it's been a part of our lives since childhood, and since 2016 we've been going to the host city annually to experience it in-person, as well as reporting on it, too, for RTÉ. Check out our Spotify playlists, too: 12 hours of Eurovision Party, our biggest, longest, most comprehensive playlist. Plus, Eurovision Bangers, Eurovision Funk, Eurovision Runner-Ups, Eurovision Opera and more!
Chew The Fat began in 2018 as a podcast with difference, quickly becoming one of the first and most prominent food-based podcasts in Ireland. Our point of difference? We're not celebrities or influencers interviewing their own-kind about food, we want the real stories, the real people and to know, understand and question food as it currently stands by talking to people in the know. Whether that's a farmer in Limavady or a distiller in Cork, a chef in Dublin or a former singer turned MasterChef winner in Carrickfergus. We've also interviewed food writing legends like Nigella Lawson, Donal Skehan, Lilly Higgins and Susan Jane White, plus chefs like Jess Murphy, Jordan Bailey, Anna Haugh, Takashi Miyazaki, JP McMahon, and Nico Reynolds. In 2021 we were top three 'Best Food Podcast' finalists in the inaugural Irish Food Writing Awards and Chew The Fat has been written about, mentioned and recommended across the national media landscape.
Across five seasons and over fifty episodes so far we've taken Chew The Fat around the country and abroad and our production is not studio-based, it's "in the field" and our soundscape reflects that. We take you, the listener, with us as we visit the subjects where they operate to capture the magic rather than sequester them in a studio where they tense up and don't feel they can talk naturally. The podcast is full of heart, food stories, passion and purpose. Covid-19 affected how we made the podcast, and spurred a little bit of an evolution, but we're looking forward to continuing it in a fast-changing new frontier at the other end of the pandemic.
5. We contribute to national and international publications
Lonely Planet, RTÉ, Irish Independent, Irish Times, TheJournal.ie, Olive, The Independent UK, to name a few recent or ongoing publications we work with in a freelance capacity. We even contributed a recipe column in Gay Times Magazine for about three years!
6. Educators, Event Hosts, Ambassadors, Trainers, Consultants
Aside from what we share on our owned channels we also do a lot of work behind the scenes. We've run training sessions on social media, photography and content creation for small businesses. We've consulted with big brands. We've been regulars at festivals up and down in the country, from demos and panels to hosting and leading sessions. We've been part of countless events, and indeed hosted our own. We've worked with our local food and drink producers' group Boyne Valley Flavours for several years to demonstrate our small portion of Ireland as a food and drink destination (an award-winning one, at that). From what you see on the surface, there's so much more going on behind the scenes. Not to mention, we're simply a two-person team in business so our hands are over everything we do.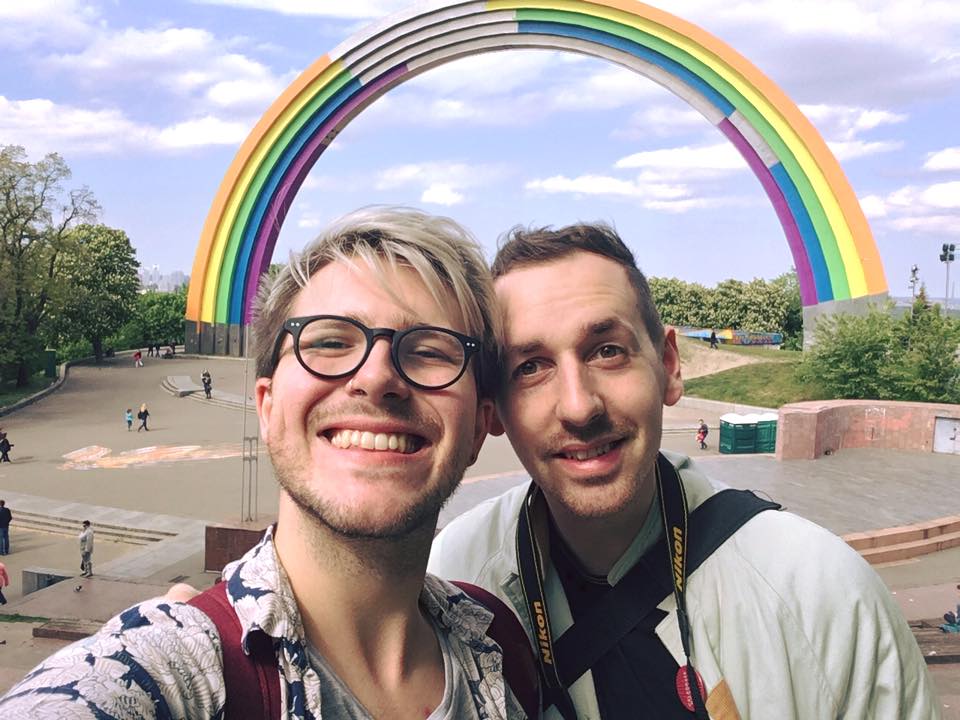 A little note: In terms of recommending or reviewing establishments we are simply divulging our honest experiences of the places we try, stay, visit and the people we meet – whether they be positive, negative or anything between. Honesty, transparency and integrity is at the core of what we do, and what we've built a platform on.