This week (9th July 2021 – -) on Chew The Fat we chat to Máire and Paul Flynn of The Tannery in Dungarvan about a quarter century in business together and – whilst in Waterford ourselves – share our favourite spots to eat, drink and pick up produce in Waterford as well as sharing snappy updates in the Chew The Fat Noticeboard round-up of food and drink news across Ireland.
Cluck Cluck! Hen's Teeth launches Henzo Mix, a range of pre-mixed cocktails in conjunction with their neighbours, Stillgarden Distillery. All distilled, hand-mixed and bottled in Dublin 8, choose between three flavours: Euphoria Crush, Hollier Negroni and Ninety Nine Spritz, in two sizes: 250ml (€14) and 750ml (€35). Available to buy both in-store at Blackpitts and online –– their store is amazing both in-person and online, so check it out! hensteethstore.com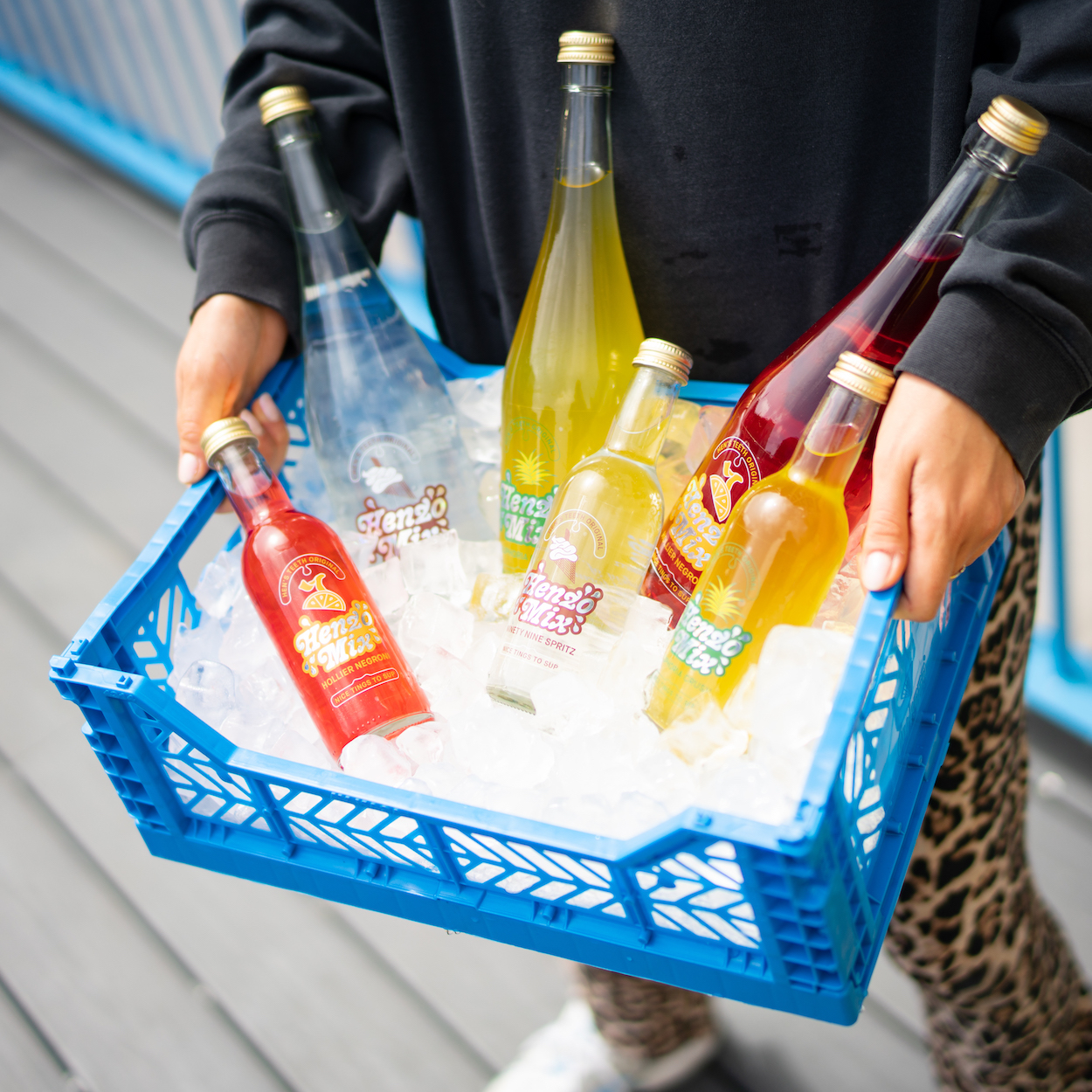 Imagine an evening spent in the comfortable surrounds of your own home, being guided through a dining experience by the likes of Ahmet Dede, Enda McEvoy, Ciaran Sweeney, Grainne o'Keeffe, Mike Tweedie, Aisling Moore and Killian Crowley, with wines chosen by esteemed sommelier Cathryn Bell of WineRover. Damian Grey of Michelin-starred restaurant Liath has concocted Chef Supper Club, with five-course menus from esteemed chefs delivered (or collected) and a blended model of live interaction and hands-on culinary action, as well as delicious dining. A dash of theatre, a heap of knowledge and a tailored experience for those who snap up each sitting, guaranteed. For more details, and to book, see thechefsupperclub.com
It seems all roads lead to Slane in Co. Meath in summer 2021. You might have already heard direct from Niall Davidson himself about Allta Summer House on a prior episode, which has now opened behind the stunning Slane Castle for its summer residency –– bookings open every couple of weeks. You may have also heard Keith and Aisling from Roots at Slane on a slightly earlier episode of this series where they talked about their plans at Slane Castle, which – they too – have now launched! The Courtyard at Slane Castle is the casual counterpart to the Allta stuff, slinging amazing cocktails by Gillian Boyle, wines and beers alongside an innovative taqueria with tacos that sing and ZING in local produce, pickles, papas, salads and sweets in the covered courtyard of the castle itself. Pre-book a table, grab a small group and lavish in every sip and bite. Operating Friday – Sunday, 4pm – 11pm, pre-booking is essential so pop over to slanecastle.ie to reserve.
40 years of smoking wild fish makes you more than an expert, and now the incomparable and esteemed Sally Barnes of Woodcock Smokery is handing down her skills to those who wish to learn. A full-day smoking class is €240 and details her tricks of the trade, from knife skills to hot and cold smoking, plus lunch and a special visit. There's also special salmon feast dining events and aperitivo tastings planned, so if you're heading to Skibbereen this year check out woodcocksmokery.com to book for a unique and incredibly rare experience!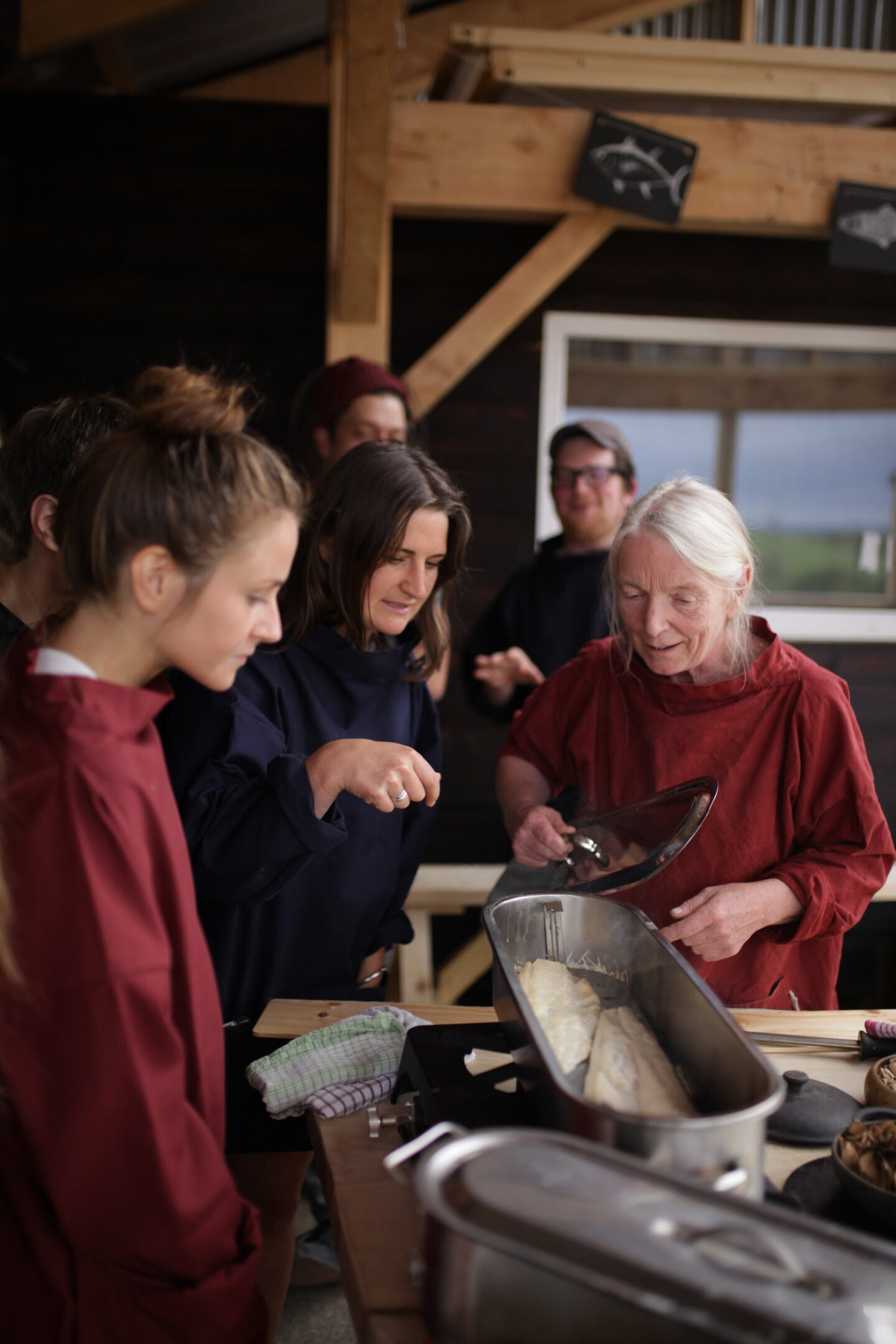 Where to eat in Waterford?
Since this week we're in Waterford, we also wax on about our favourite spots in the city and county, from Ardkeen Stores and Grow HQ to Everett's, World of Wine and Bodega as well as spots in the coastal towns of Dungarvan (The Tannery, & Chips) and Tramore (Mezze, Seagull Bakery — and forgot to say Beach House, but we adore them too!). Plus, you'll get an insight into our once-fraught relationship with Waterford and how our friends Walsh's Bakehouse came to our defence. What's more, Waterford Harvest Festival 2021 will return (after a year's hiatus) between the 6th and 12th of September –– details still to be published but expect a week-long celebration of Déise food and drink! VisitWaterford.com #ILovesMeCounty #ChaosBilly
Paul and Máire Flynn, The Tannery, Dungarvan Co. Waterford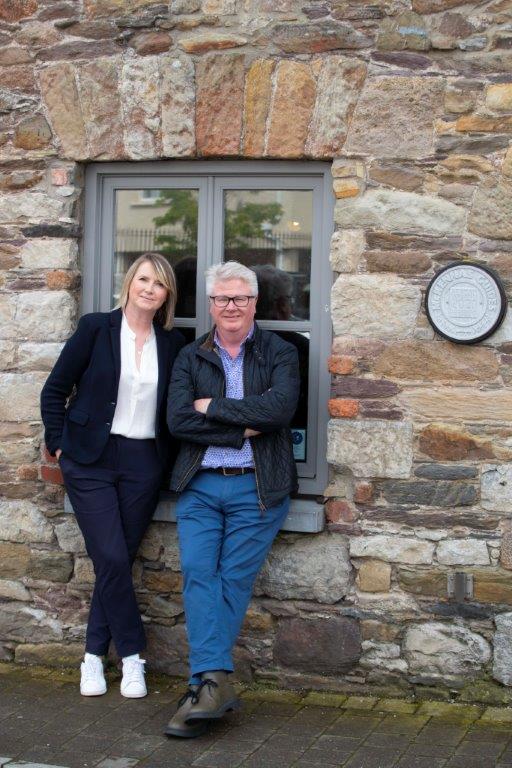 Paul and Máire Flynn really need no introduction, but whether they want it or not they're getting one! The couple combine flawless front of house, personable service with – let's face it – flavour bomb dishes with a fine dining slant from the kitchen. This pair single handedly put Dungarvan on the dining destination map in 1997, and in summer 2021 are celebrating their 25th summer season in the seaside town in Waterford.
Having spent the guts of the week in the county ourselves we had to nab them for a chat, and in fact we've threatened for about three years to get them BOTH (because they come as a truly talented pair, effortlessly complementing one another) behind the microphone and they finally agreed, so tune in to this week's episode for a chat you'll want to hear…