The proud inhabitants of the 'Rebel City' will tell you repeatedly that Cork is the "real capital of Ireland". Granted, it isn't as big as Dublin (with a quarter of the capital's population) nor has it the international reputation as a tourist hotspot, but the Republic of Ireland's second city is truly a must-visit, whether Irish native or international tourist.  
Least of all for the fact it's been dubbed the 'Food Capital of Ireland', which makes this beautiful wee, walkable city even more perfect for a quick trip. Here are some of the things you must do if you visit the city of Corcaigh for a weekend.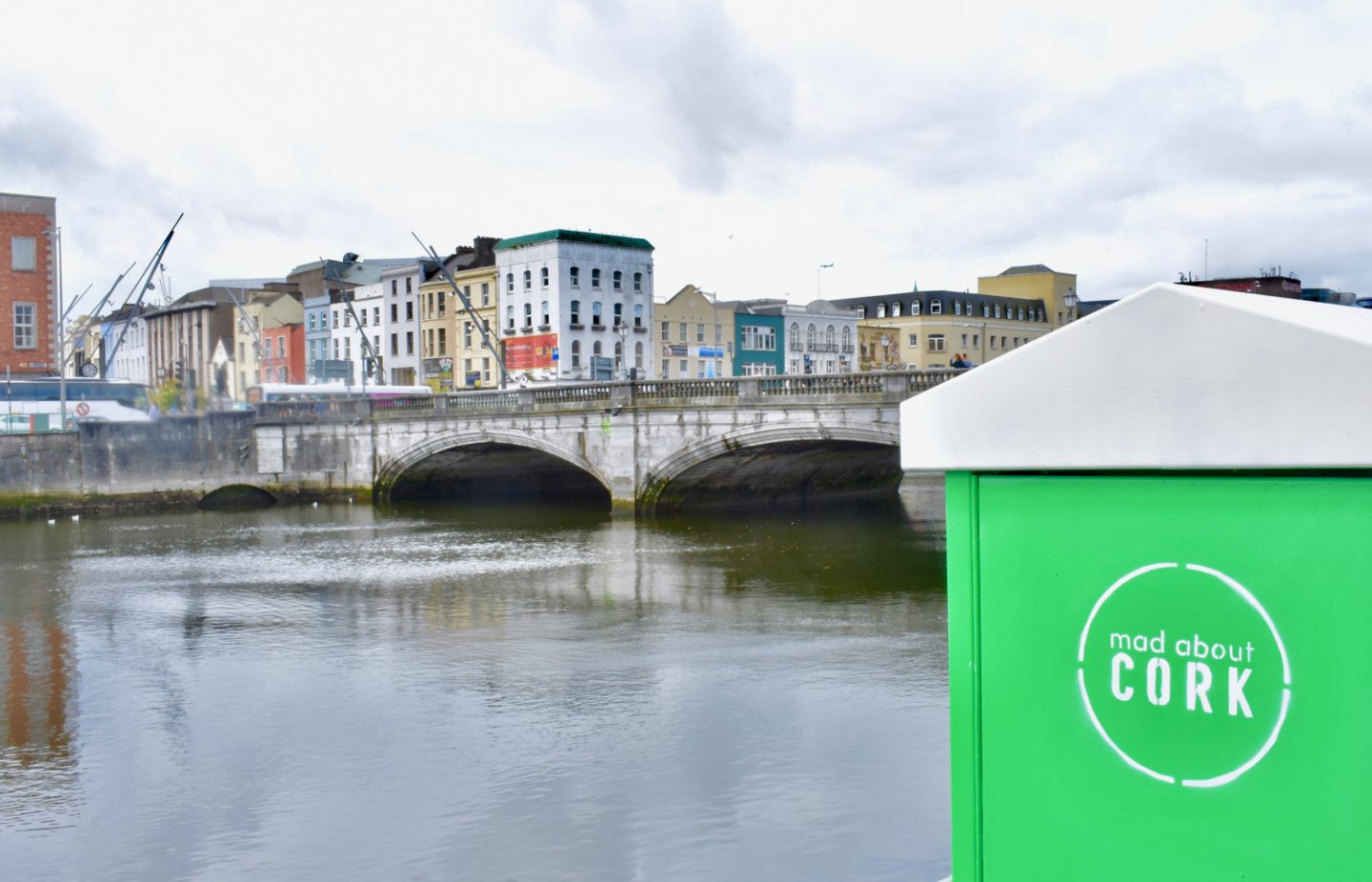 1. Visit the local & drink local
It's Ireland. You MUST visit a pub, and there's no shortage of them in Cork. Though the city has a truly exploding craft beer industry at the moment, if you're a traditionalist, you'll enjoy a pint of Murphy's –the Cork man's equivalent of Guinness.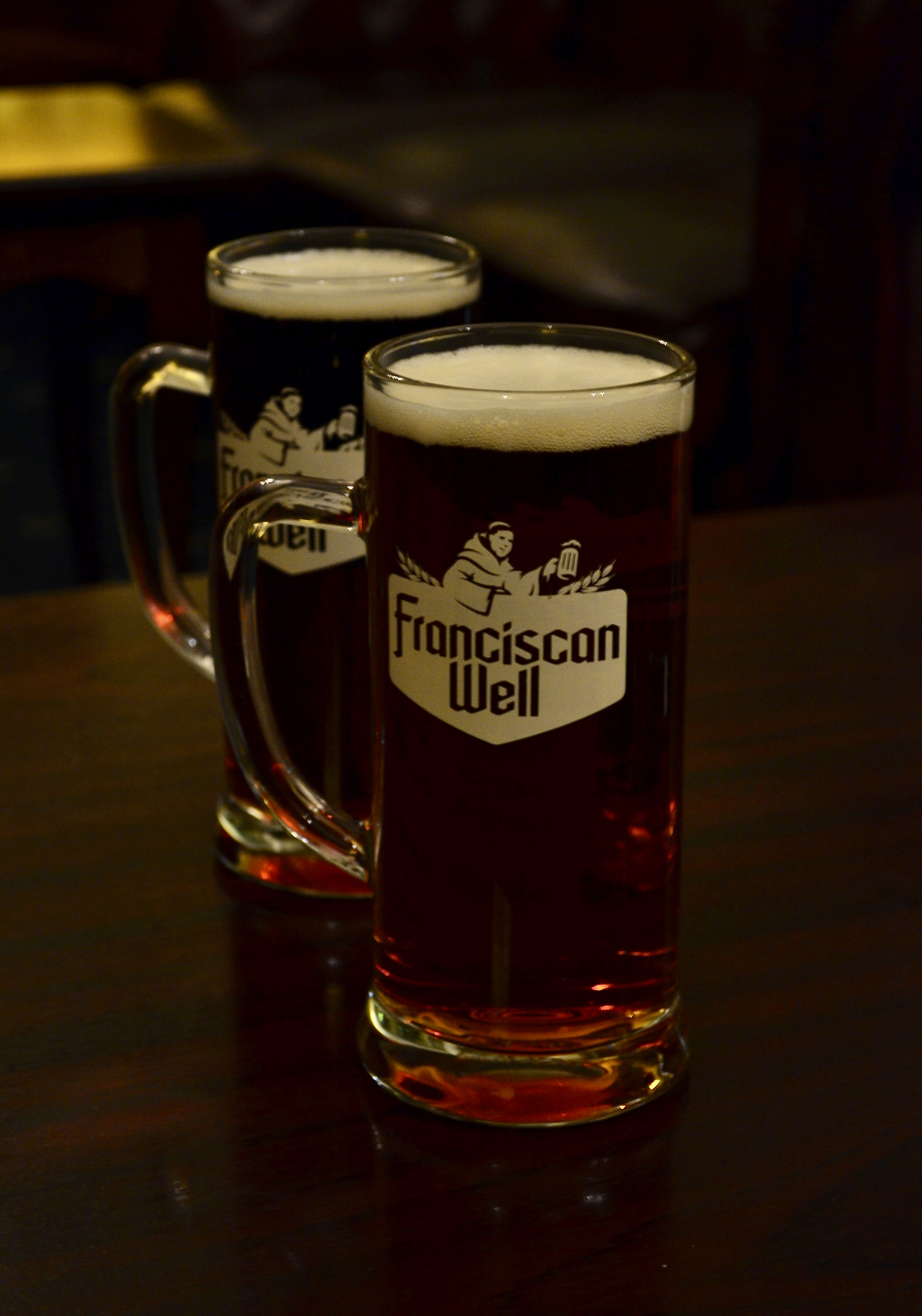 If you're a more discernible beer drinker, sample the craft offering from the likes of between Eight Degrees, Franciscan Well and Rising Sons, at bars such as El Fenix, Electric, Sober Lane.
Elbow Lane, one of the newest and most popular spots for dinner in the city, also boasts its own microbrewery, whose wares you can sample while enjoying a fantastic dinner.
2. Ring the Shandon Bells
You won't hear us telling you to visit churches very often, but the Shandon Bells are different. At the Church of St. Anne's, visitors can climb the 132 steps of the tower and ring the famous bells for themselves, famed due to the song "The Bells of Shandon" by Francis Sylvester Mahony. The 8-bell chime will be the a fitting soundtrack to your Cork adventure.
3. Stroll around The English Market
This is one of the most famous tourist destinations in the city. And it is easy to see why. The English Market is a food lover's paradise, with a huge array of butchers, fishmongers, cheesemongers, bakers, spice merchants, fruit & vegetable stalls, wine shops, health food stands and loads, loads more.
Nip upstairs to The Farmgate Cafe, get a coffee and a sandwich, freshly-made salad plate or a sweet bake or two, still warm from the oven.  Perch by the balcony and people watch as locals shop for their fresh produce, expert butchers display their craft to full effect and get lost in the colourful chatter and energetic laps 'round the ground floor.
This is one of the best cafes in the city, and what a setting –– the other side of the balcony is slightly more formal with table service and a deliciously comforting menu of larger plates and comfort classics, using almost everything sources from down below! Then, suitably sated, go explore and arm yourself with a few bits of local produce to take home with you – you won't regret it!
We highly recommend Tom Durcan's Spiced Beef; a delicious beef cut, cured in clove, allspice, pimento and mace then cooked and sliced that is a real Cork speciality, as well as Frank Hederman's smoked salmon which is one of the best smoked salmon products you'll find on the Emerald Isle.
4. Inhale an O'Flynn's Sausage Baguette
Every city has their sausage that they are loyal to, and Cork is no exception. Third generation sausage makers O'Flynn's is proudly placed centre-stage at the English Market with their gourmet grill stall, selling a wide range of sausages to take home and cook, made using local meat and spices wherever possible. But for a weekend visitor, time is precious. You want one now! Good then that you can indulge in a freshly-cooked sausage piled inside a fluffy and fresh crusty baguette with all sorts of toppings and sauces. This is street food Cork-style. Alternatively, a box of sautéd veg and potatoes is available, which is seriously drool-inducing as well. For a wider selection – and a seat – pop by the standalone Winthrop Street branch.
5. Drink Tanora
Forget all your mass-market sodas, peoples, there's simply no place for them here. Pop down to any corner shop or newsagent and pick up a bottle of Tanora, a tangerine-tinged lemonade native to Cork, which is exceptionally difficult to get outside the south west. Feeling in the need for something stronger? Drop by Bar Pigalle for their Tanora (and Barry's Tea-infused) cocktail, Mai Tai Baiii.
6. Hot Chocolate in O'Conaill's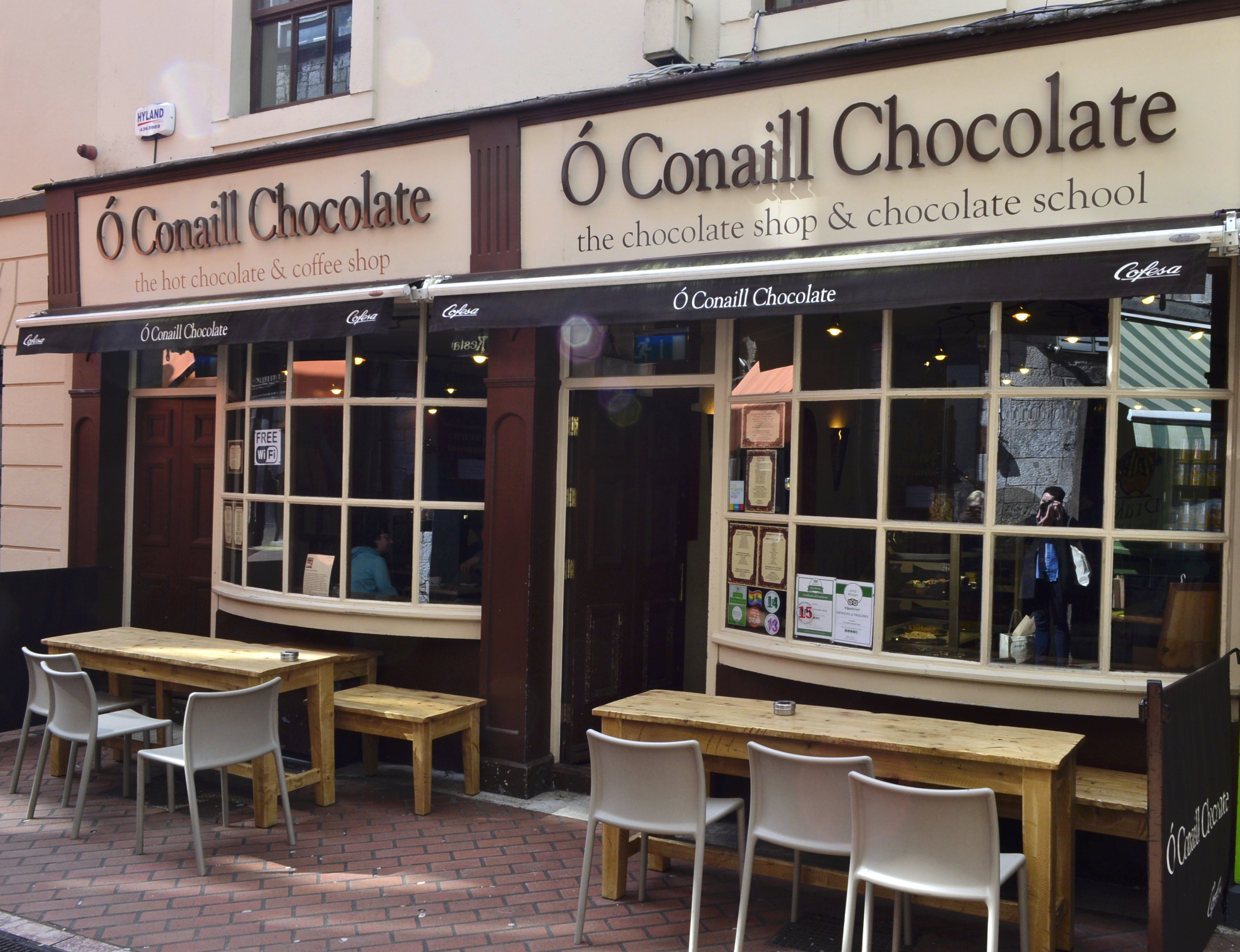 Cork is wet. There, we've said it. It rains and it's windy. Not a bad thing though, considering you can take shelter and cosy up with one of Ireland's most decadent, luxurious and delicious hot chocolates in O'Conaill Chocolate.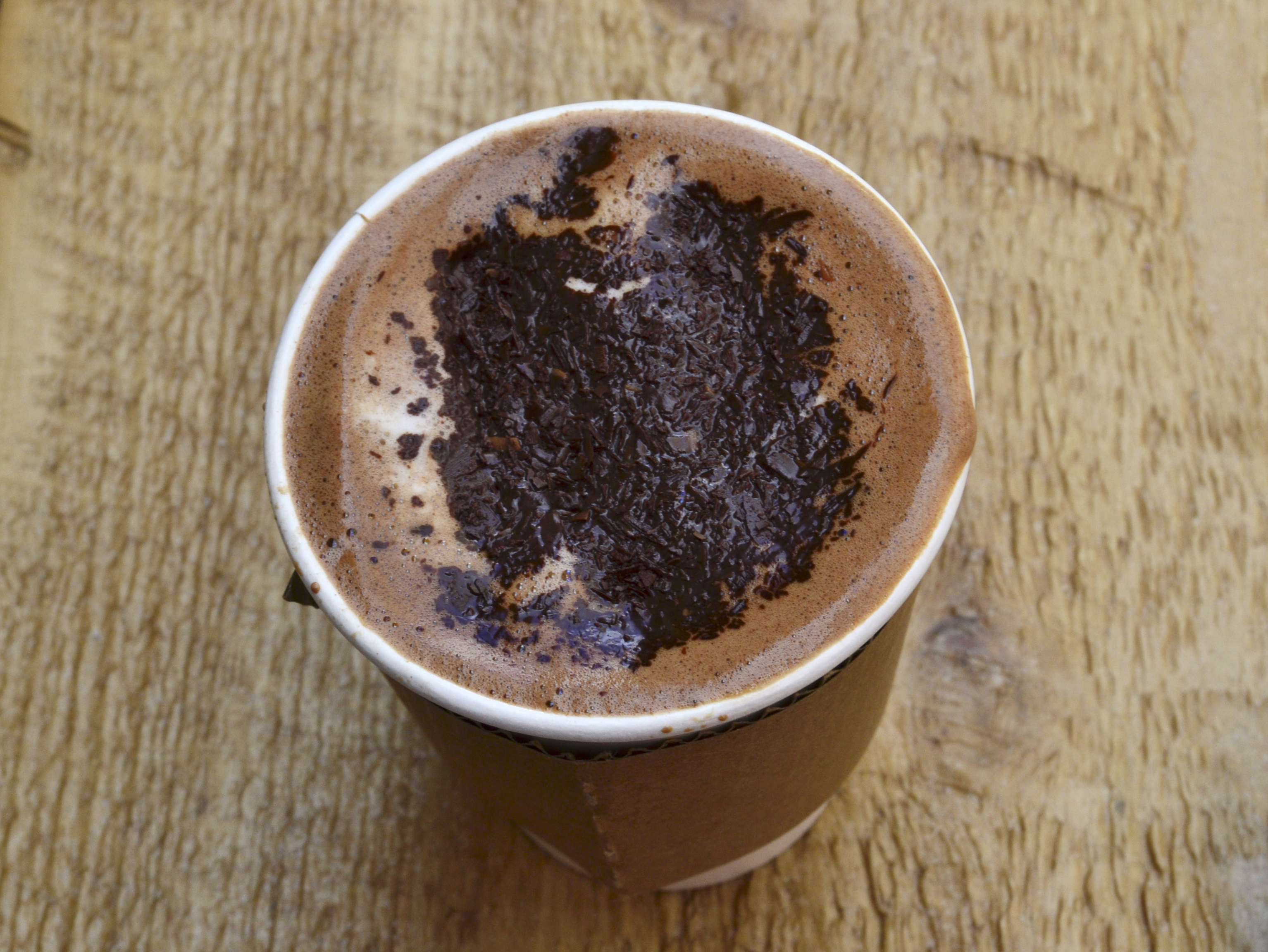 A two-floor hot cocoa and coffee emporium, all sorts of combinations of milk, dark and white chocolate are available for your hot bev, with the option of a shot of espresso or even something a bit stronger if you fancy. They'll give you a small pot of their own brand of mixed chocolate drops with every drink, but we find tossing them in and stirring them through makes it even better.
7. Listen to the Echo
Maybe you've arrived in the city early on a Friday or don't leave 'til the Monday, if so, you will be guaranteed to hear the local newspaper sellers on street corners making their unique call-out of "Echo, Echo", in reference to the local daily, the Evening Echo.
8. Breathe in the sea air at Cobh
The coastal port town of Cobh can be easily reached by bus or rail from Cork City and is a must-see. Queenstown, as it was known at the start of the 20th century, was the final port of call of the Titanic on its ill-fated maiden journey. We've told you already about the Titanic Experience in Belfast, but the Titanic Experience Cobh is just as fascinating – housed in the former White Star Line offices, the company who built the transatlantic liner.
Small, well-formed and very educational, it tells the story of the town's association with the ship, as well as the Irish victims of the tragedy and traces the final movements of the ship. You can even stand on the dock which transported the last passengers to join the ship – and hear a few stories about select people who had a ticket but didn't board for one reason or another. Lucky, eh?
Or, hop on a boat towards Spike Island, a former prison island and military base which closed in 2004, where you can take a tour – guided or self-guided – detailing 1,400 years of history of Ireland and the diaspora. On the way back, you can really see the beauty of this iconic town, which sits on the edge of one of the largest natural harbours in the world!
9. Nosh on a Potato Pie
It's the weekend, so naturally you've indulged in a bit of the local spirit and sunk a few pints of Murphy's, or something. Wandering back to your hotel or hostel, you will be peckish. You pass a chip shop, breathing in the intoxicating salt and vinegar scent and drawn to the promise of deep-fried comfort food. Whatever you order, you must also try a potato pie.
It's a Cork delicacy. No, this isn't a vegetarian alternative to a steak & kidney pie, it's herby mashed potato, coated in batter and deep-fried with a crunchy crust. Trust us on this one. KC's, Jackie Lennox's or The Fish Wife are among the best in the city.
10. Walk with giraffes at Fota Wildlife Park

If the sun is out, you just have to visit Fota Wildlife Park. An incredible and expansive safari park, you can't get much closer to animals – both indigenous and exotic – as they literally walk alongside you in certain parts.
There's giraffes, cheetahs, flamingo, wallabies, spider monkeys, emu, red panda, lemurs, meerkats and even a tiger or two! Thankfully, it doesn't feel like a zoo and is the perfect size to navigate without feeling worn out by the end of your visit.
That's it, baii!