Open flames dance, smoked birch scents the air and a fierce heat emanates from the kitchen of Ekstedt on Stockholm's Humlegårdsgatan.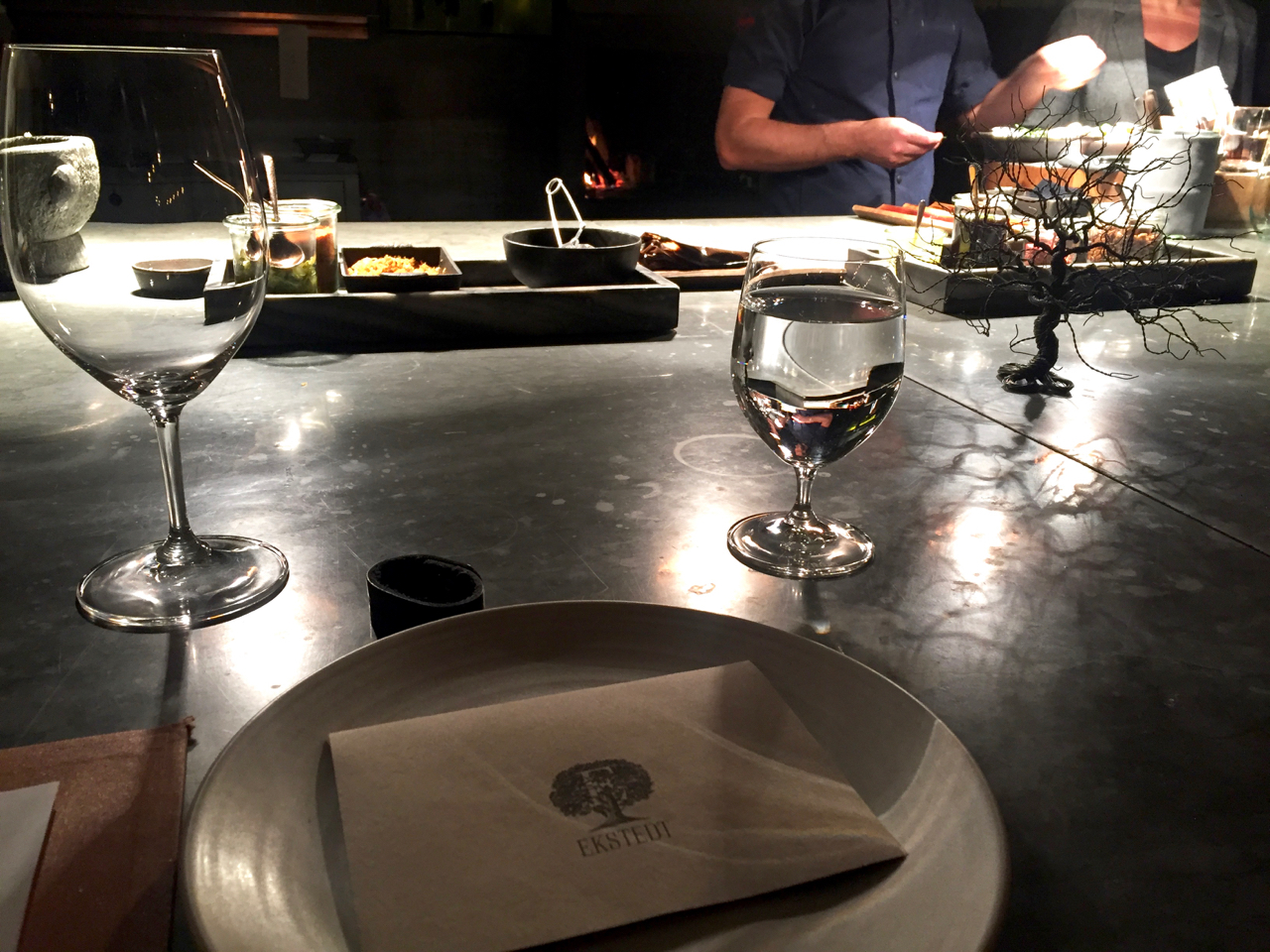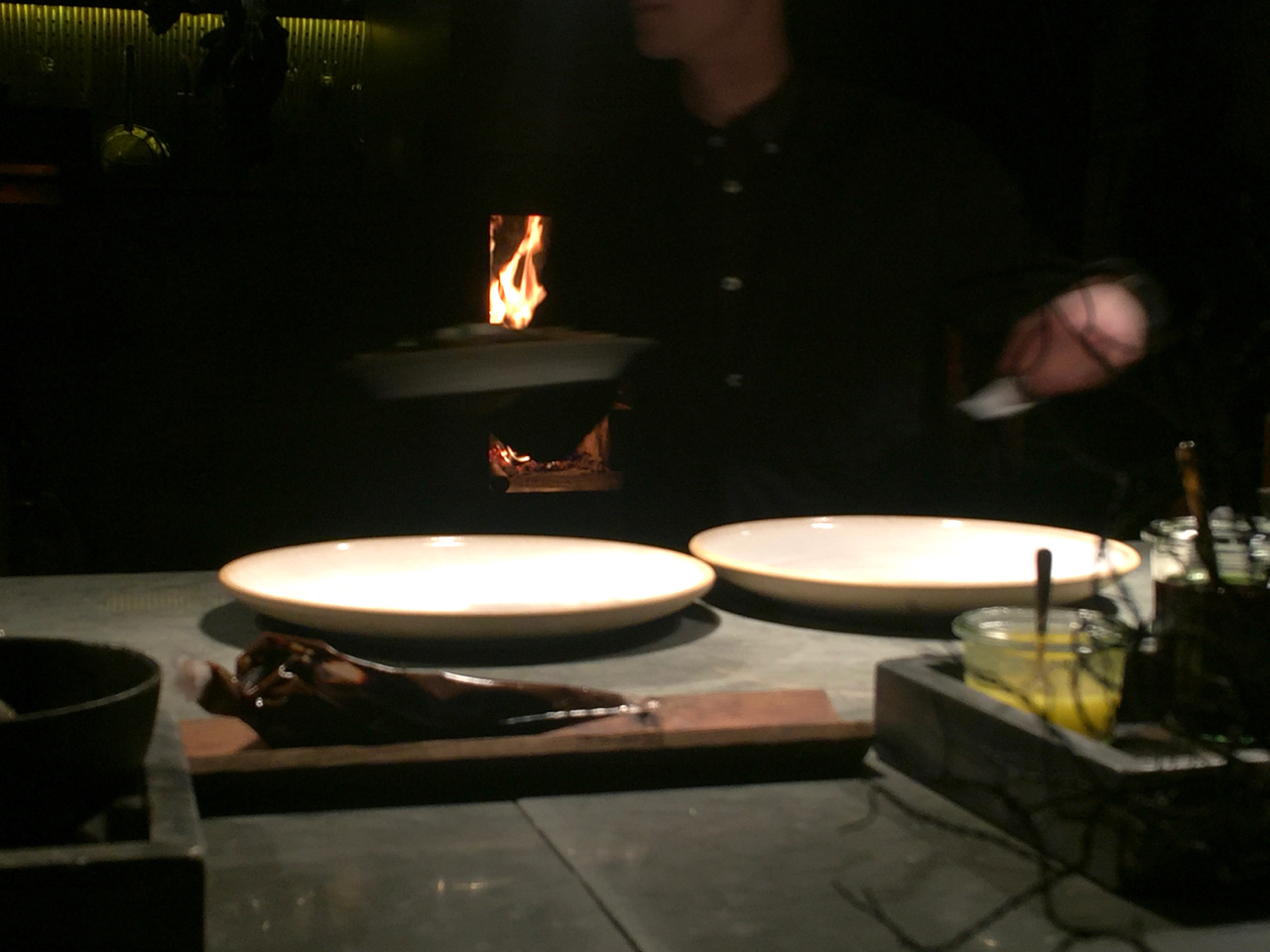 Without using electricity or gas, acclaimed Swedish chef Niklas Ekstedt's brigade instead cook using wood-fired oven, open flame and fired stoves with ample charcoal, ash and smoke to deliver complex and diverse seasonal Scandinavian dishes. Offering a duo of set menus, choose either a four (890SEK, approx. £80/€92) or six-course (1,090SEK, approx. £100/€115) dining experience.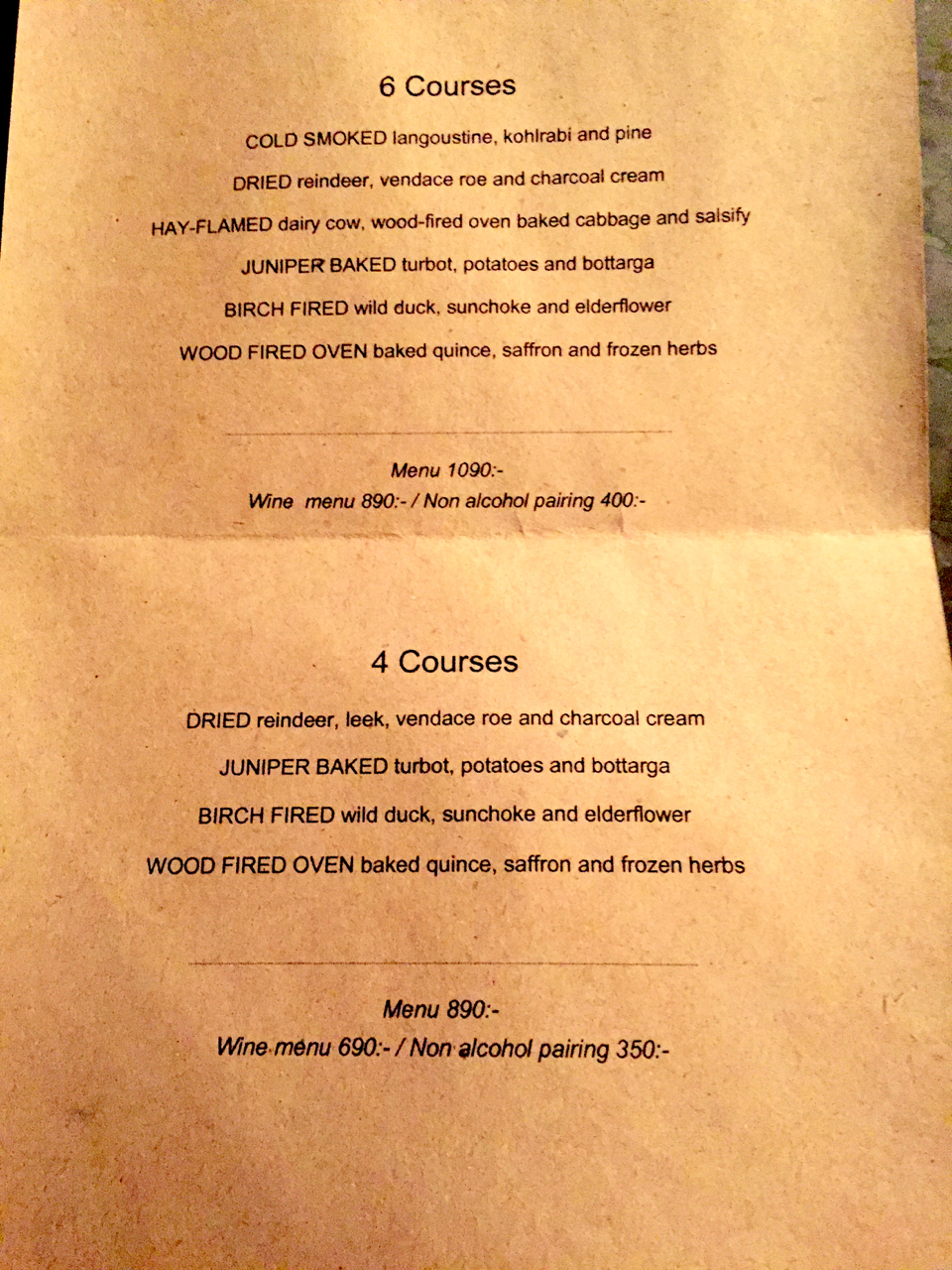 The ethos with which the restaurant was opened in 2011 was a return to basics – cutting edge Scandinavian food cooked without the modern conveniences of gas and electricity in favour of traditional techniques. It quickly got a Michelin star and there's rumblings that a second is imminent.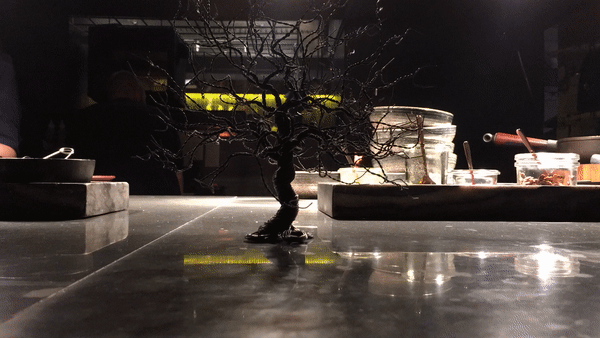 With a wood-fired oven, stove and open fire pit, Niklas' chef team explore age-old techniques and time-tested recipes in a bid to reclaim a lost art of cooking in a way, with a heavy focus on curing, pickling and preserving.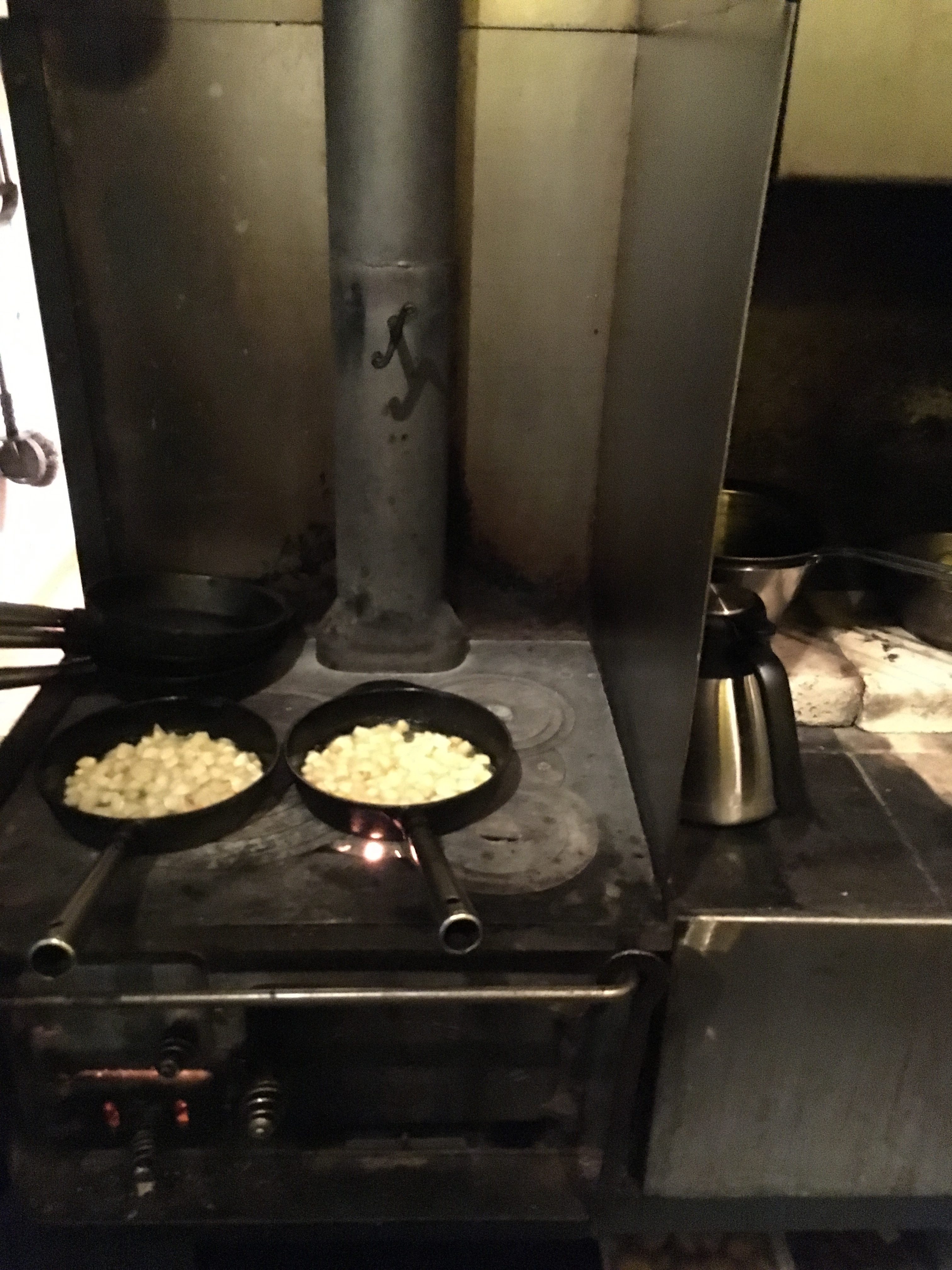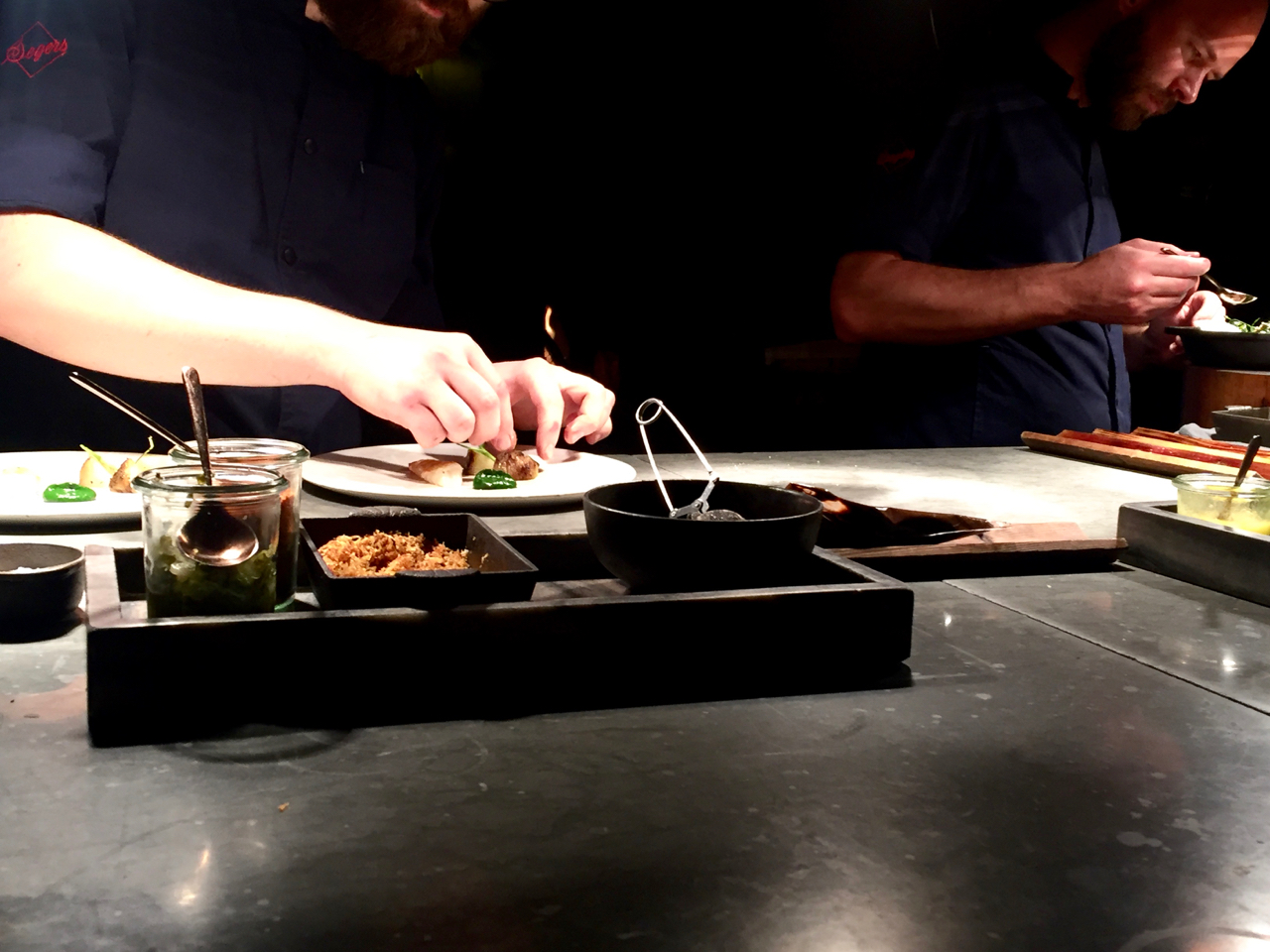 We've dined here twice and without a doubt it's one of the best dining experiences we've ever had. We've gushed to Gaby Roslin about this place on her BBC Radio London show, we've written about it in The Independent and GNI, plus we've mentioned it briefly here too, but we've not given ourselves a chance to truly sum it up to our heart's content.
This is the best place we've eaten in in Stockholm and maybe our favourite restaurant ever.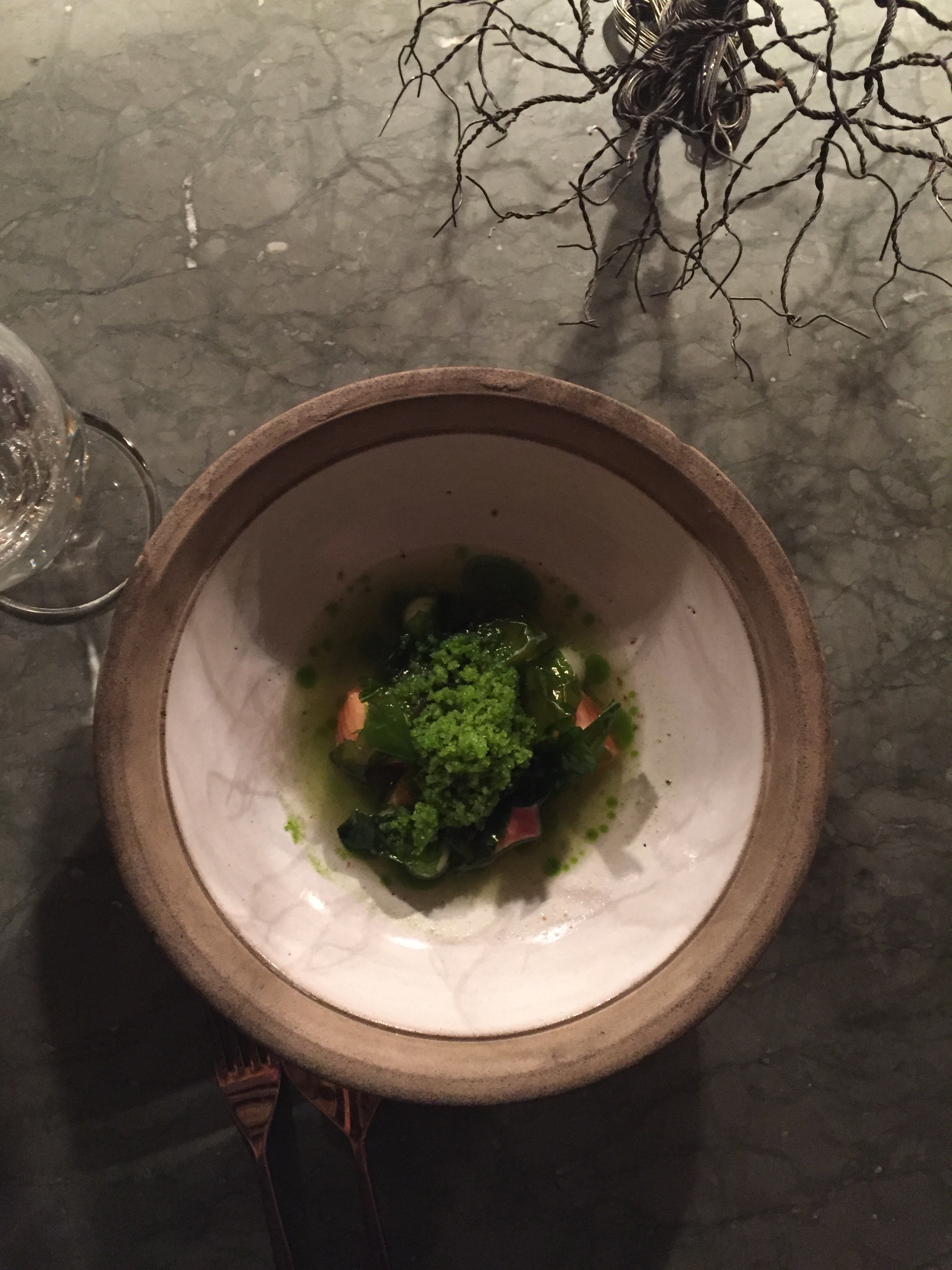 Service is slick and seriously skilled but never stuffy, this isn't A-typical fine dining and certainly not silver service. Young, passionate, well-scrubbed staff make able conversation (effortlessly flitting between Swedish, English and possibly other languages) and guide diners through courses, wine choices and even a kitchen tour ensuring the entire experience is memorable and magnificent.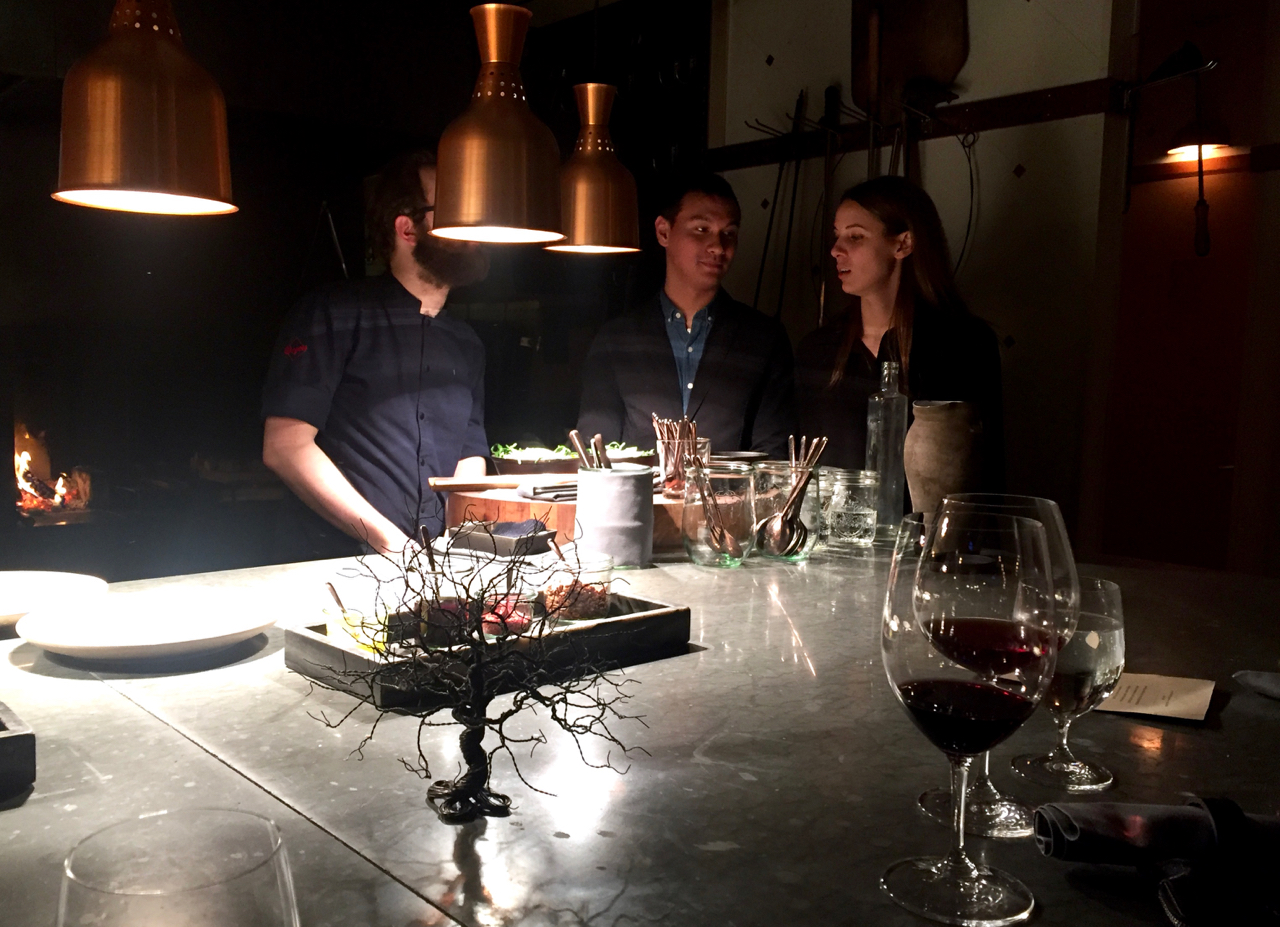 On both occasions we cheekily asked if there was availability at the Chef's Table, and we were successful both times. There's just something magical about watching these skilled chefs work together in what can only be described as a culinary dance. Each one working in connection with the other as a team but also in intense solitary focus with exceptional precision.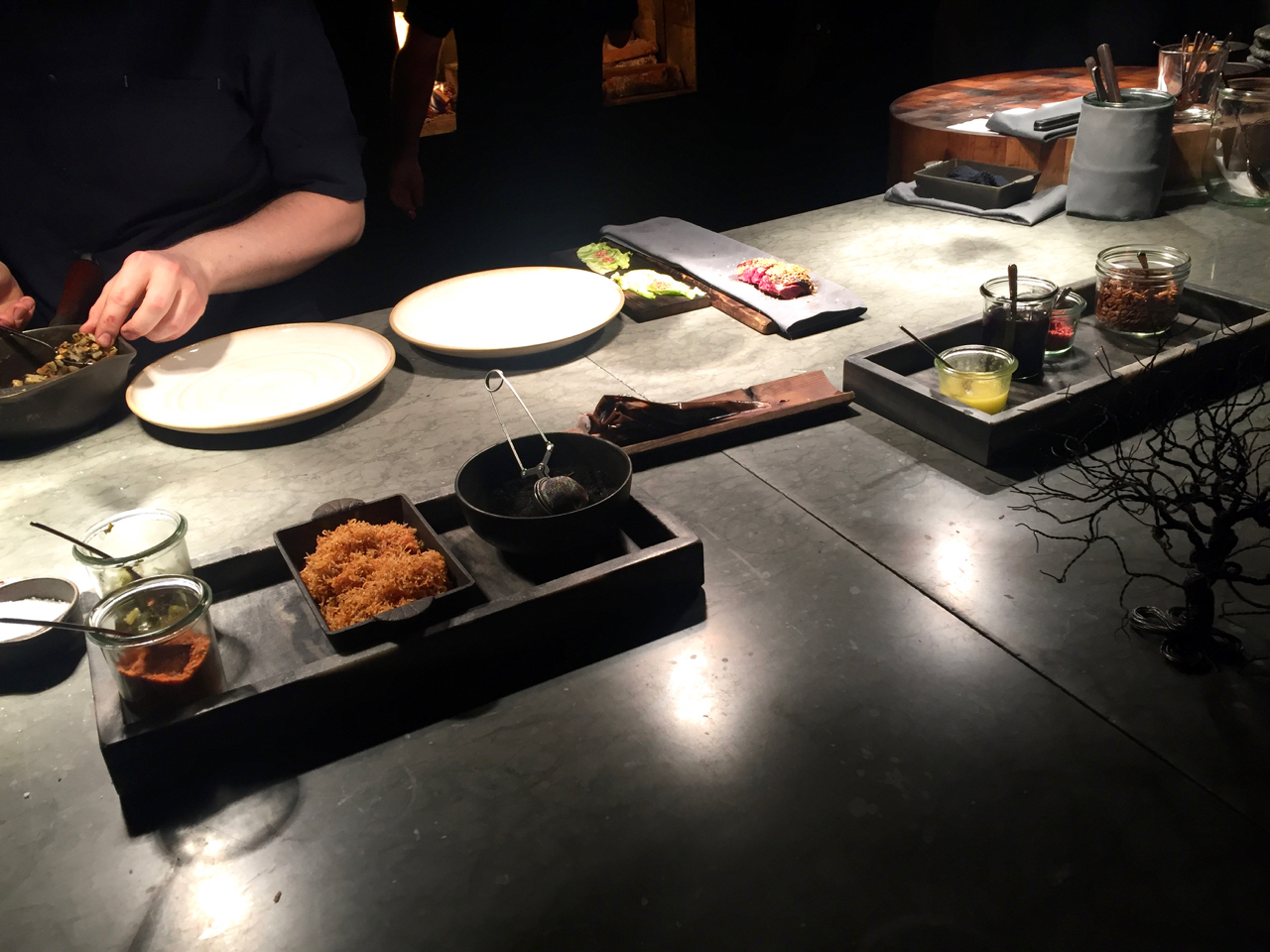 We've seen magic happen before our eyes and we've also seen things that the chefs weren't happy to serve – a wonderful eagle-eyed view into how this Michelin starred kitchen works.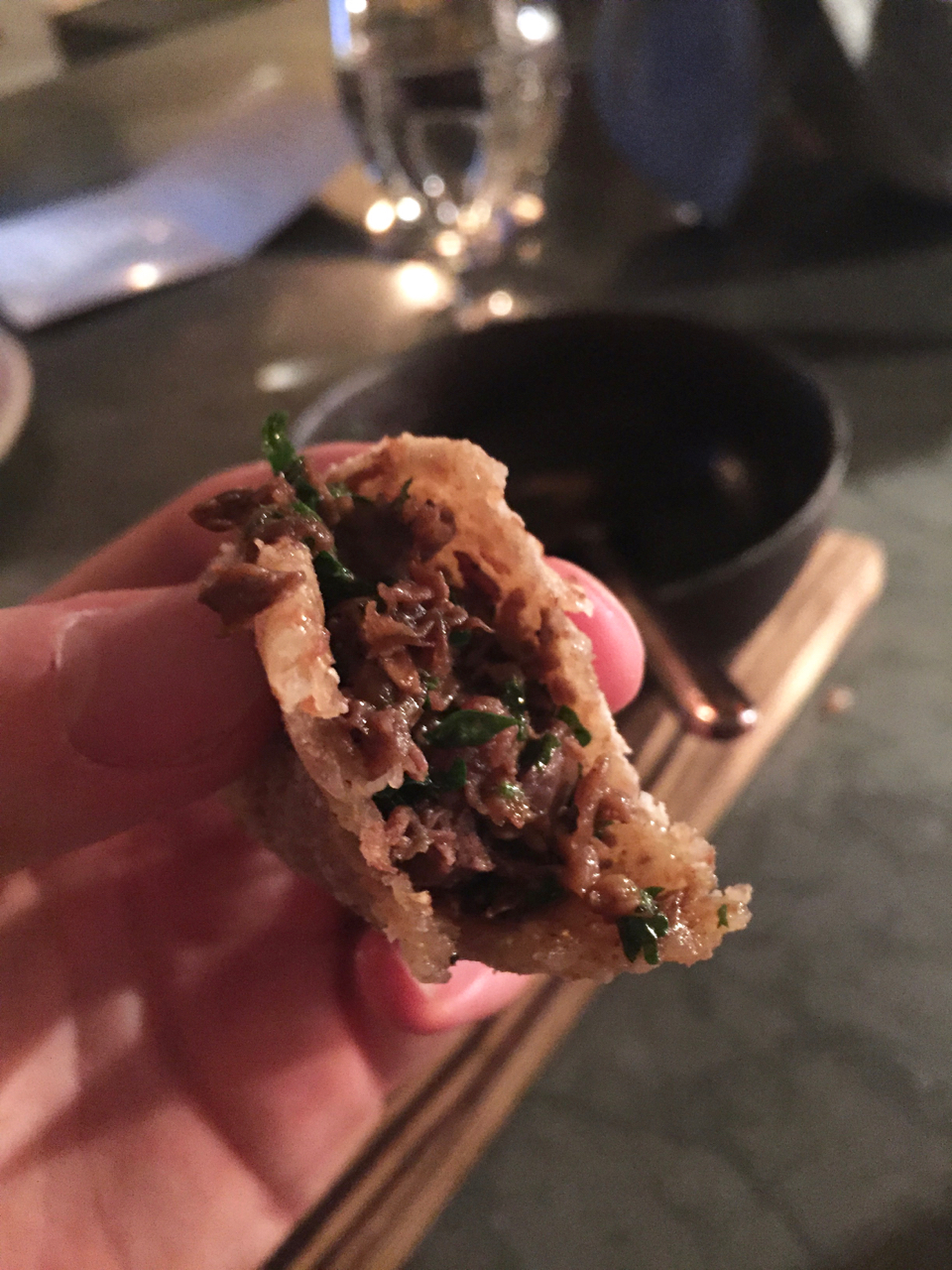 Both times we've started with their complimentary snack of diced reindeer heart which is cooked at your table by your server in a melange of mushroom, lingonberry, butter and fresh herbs. Recently, it was served with a freshly-made tortilla as a Swedish taco of sorts.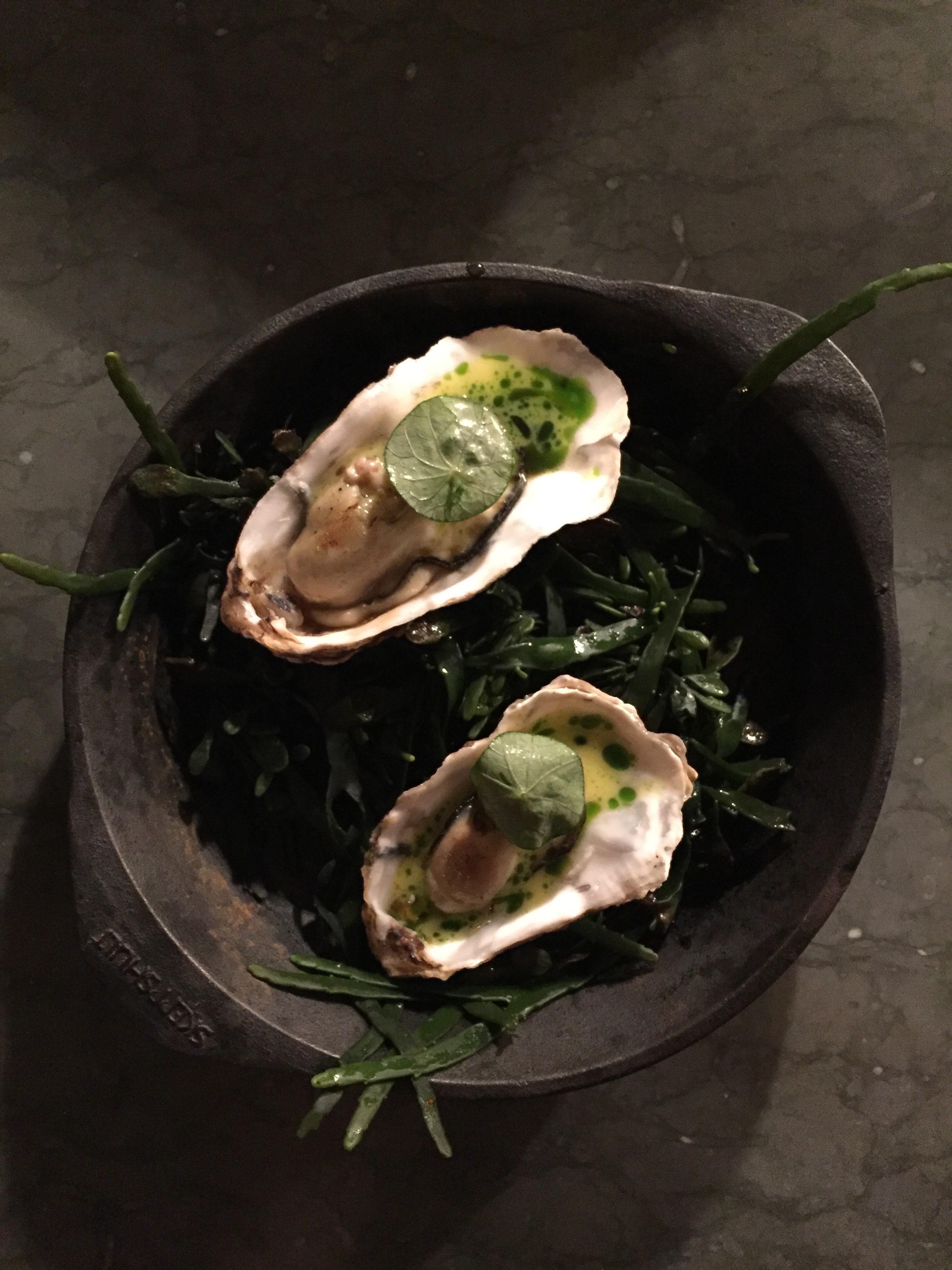 Another unforgettable snack that's not necessarily on the menu is the cooked oysters. Obviously much more traditional to eat raw, fresh from the sea without too much faff, flamed oysters are an incredible taste experience and at Esktedt they are a welcome snack, delivered off-menu in-between two of the courses to sate diners to a refreshing take on shellfish to tickle tastebuds.
Effortlessly warmed through by drowning small, sweet freshly-shucked oysters direct from the French coast in molten ox fat, bubbling after a boil in an iron pipe over an open flame, this dish is a clear example of everything Ekstedt stands for. Tasting like you're kissing the sea, this oyster dish marries ocean and woodland perfectly with smoky bite and refreshingly crisp apple spheres offset by a bed of seaweed that delivers the aroma of having just arrived from the coast.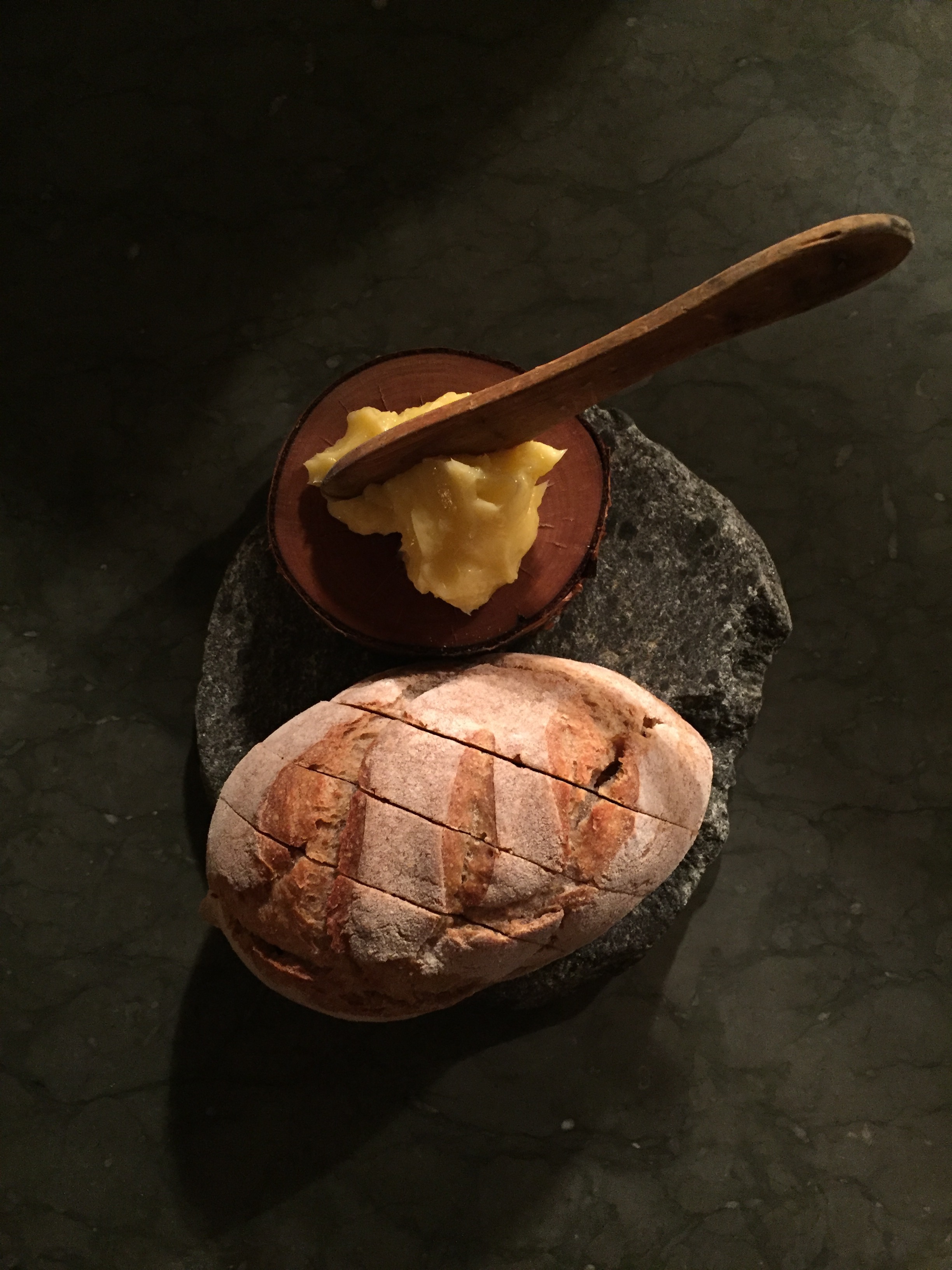 Even the bread and freshly churned butter is an absolute dream at Ekstedt. Put something like that in front of two Irish guys and watch it disappear in seconds!
Ekstedt's menu changes often so dishes come and go, as the seasons do and featuring whatever's abundant, freshest and most available so we won't delve into detail with every morsel that's passed our lips, but take our word for it, whatever you're lucky enough to be served, it will taste sensational, whether it's smoked langoustine, duck leg, turbot with seaweed or thinly sliced beef.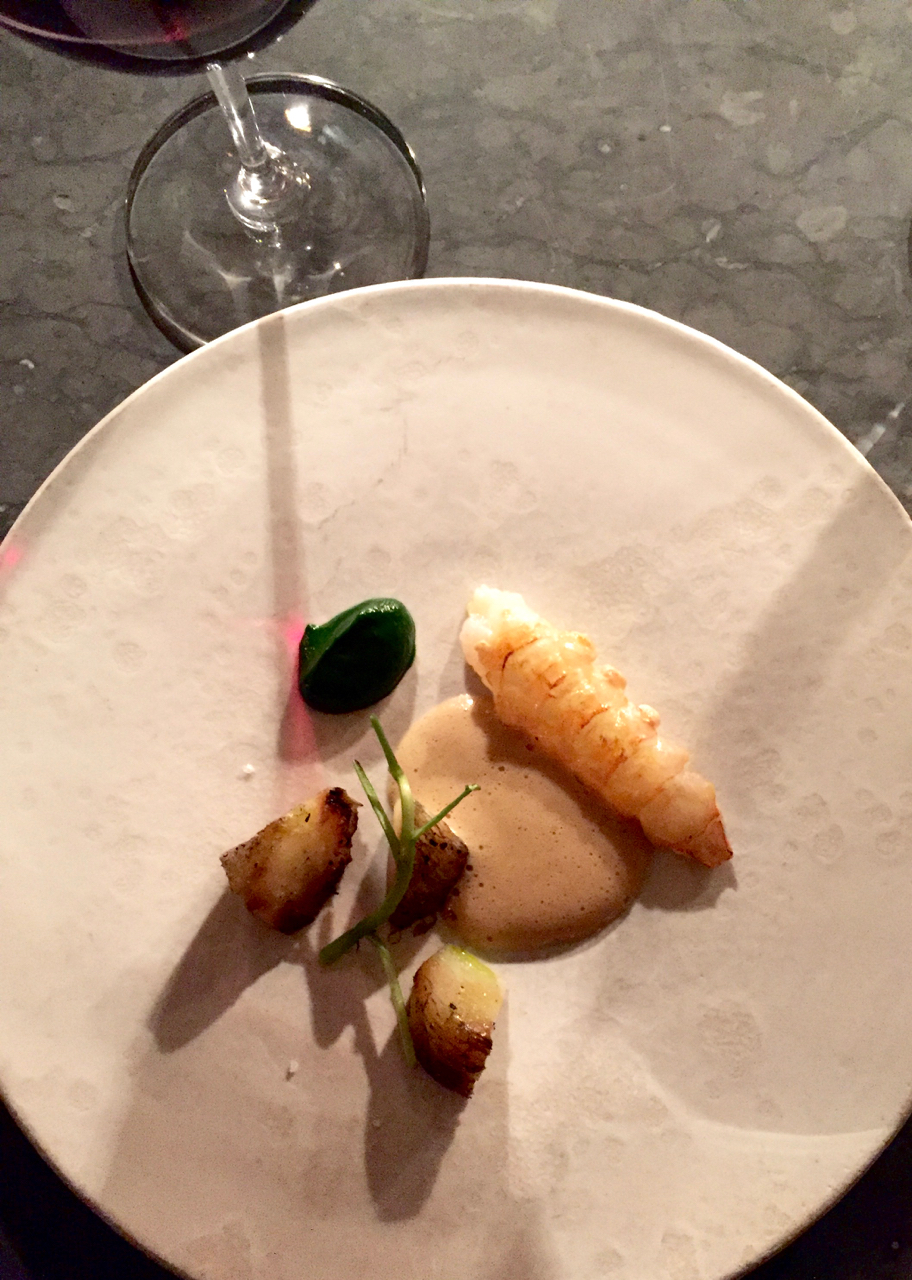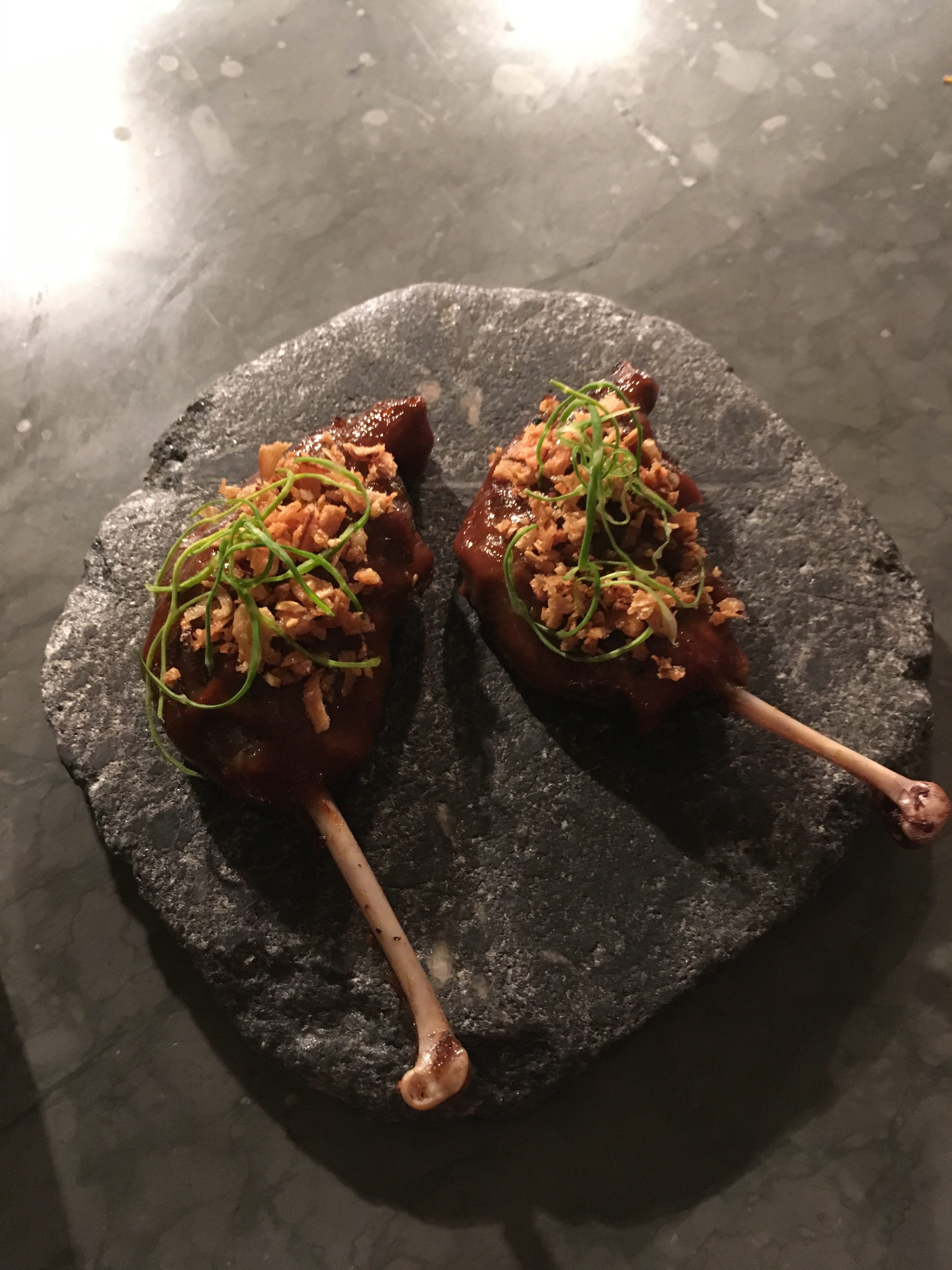 You'll wonder to yourself 'why we're ever given choices in other restaurants'? Your tastebuds are tenderly trusted to the chefs at Ekstedt and why have it any other way when this is all delivered so acutely perfect and deliciously, like a song in pure harmony?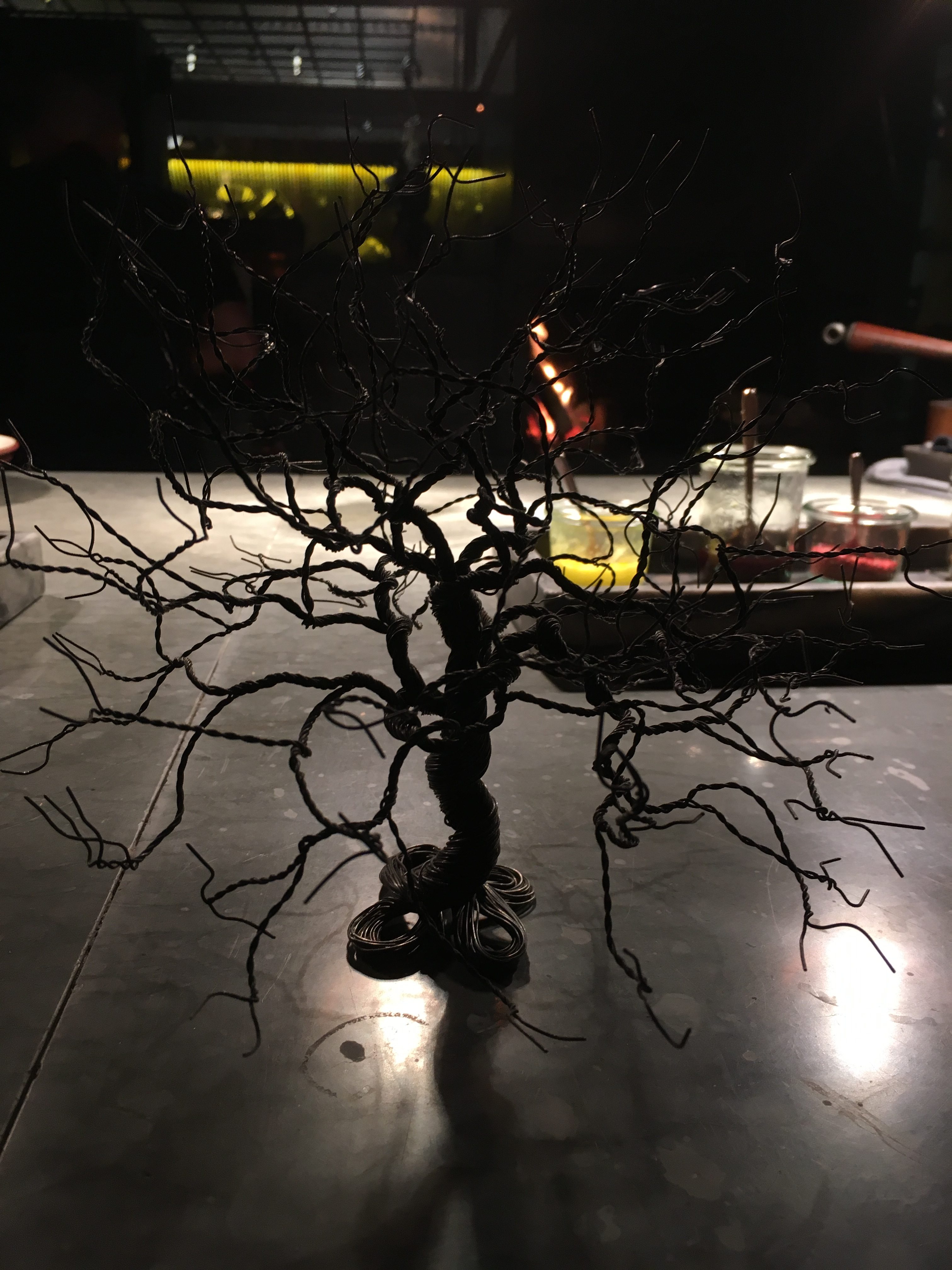 Dessert at Ekstedt is always something light and little, a sweet little kiss goodnight, like a sugared doughnut with quince, freeze-dried herbs and saffron ice-cream.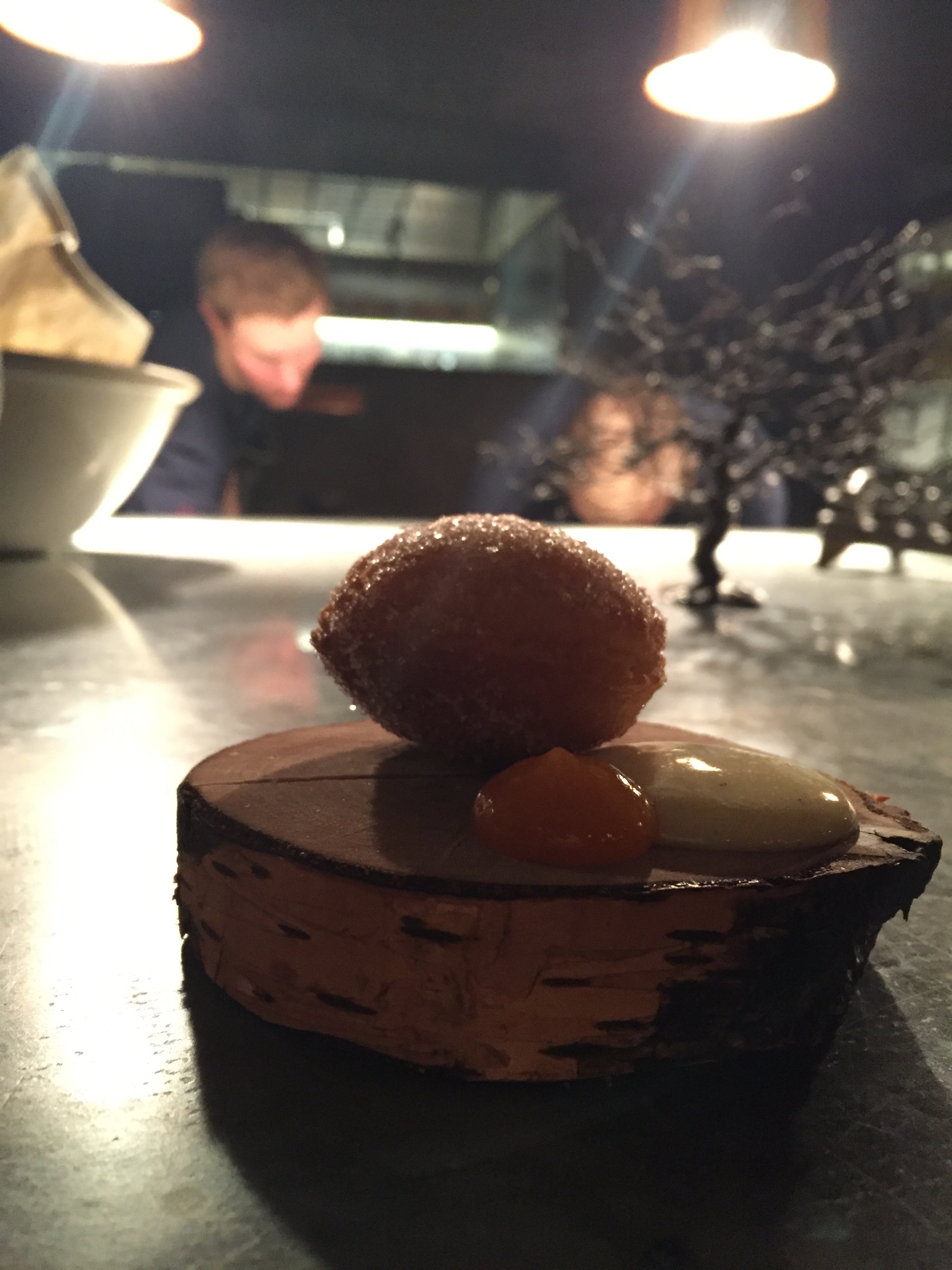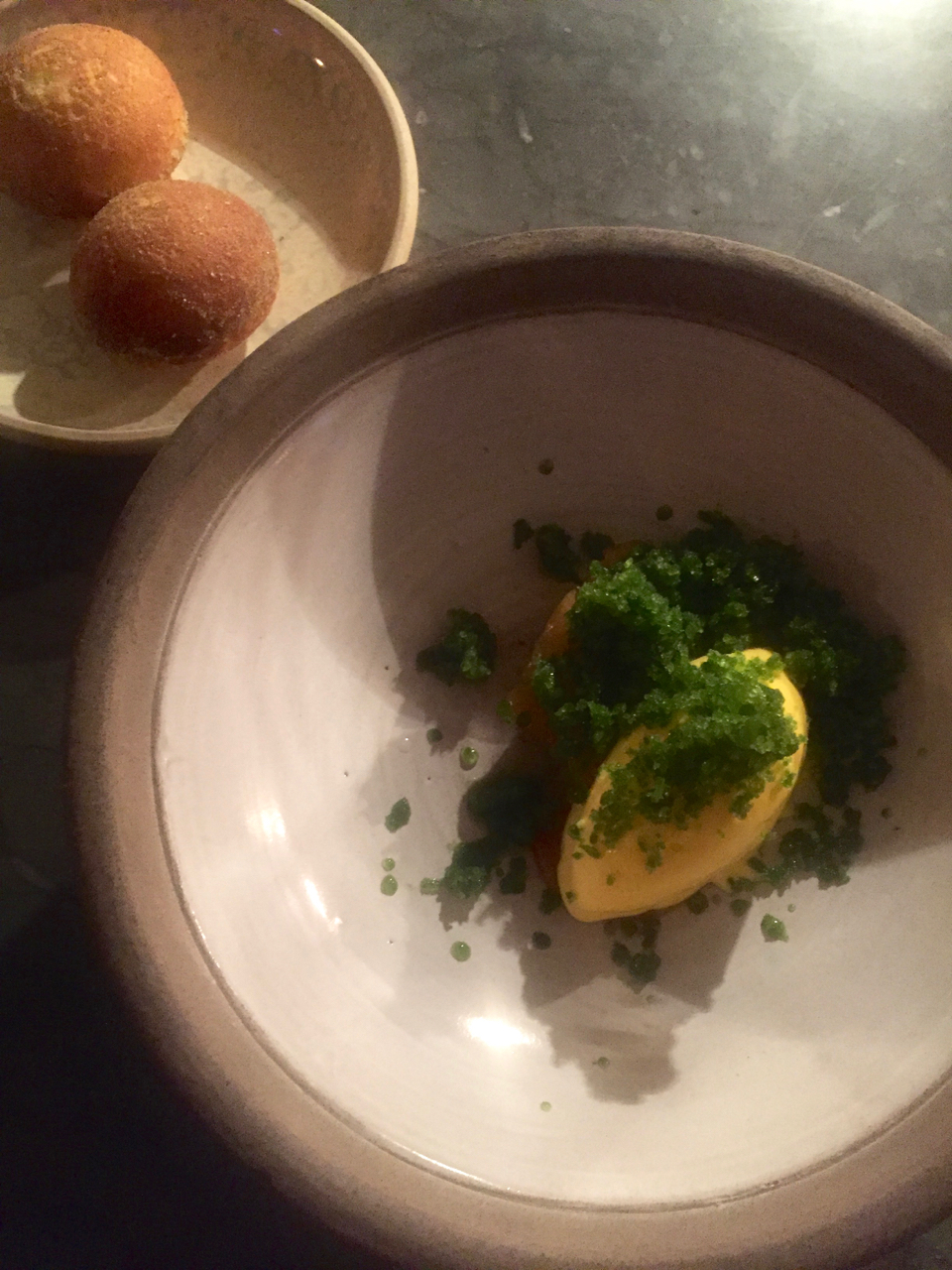 Wine pairings are available, expertly complementing each course as suggested by the knowledgable sommeliers, but we kept it simple and sipped a glass or two on each occasion we've dined here as recommend by our servers. We actually tried a wonderful German 'orange' wine on our most recent visit, which was unique and sensational, but just the one glass sufficed!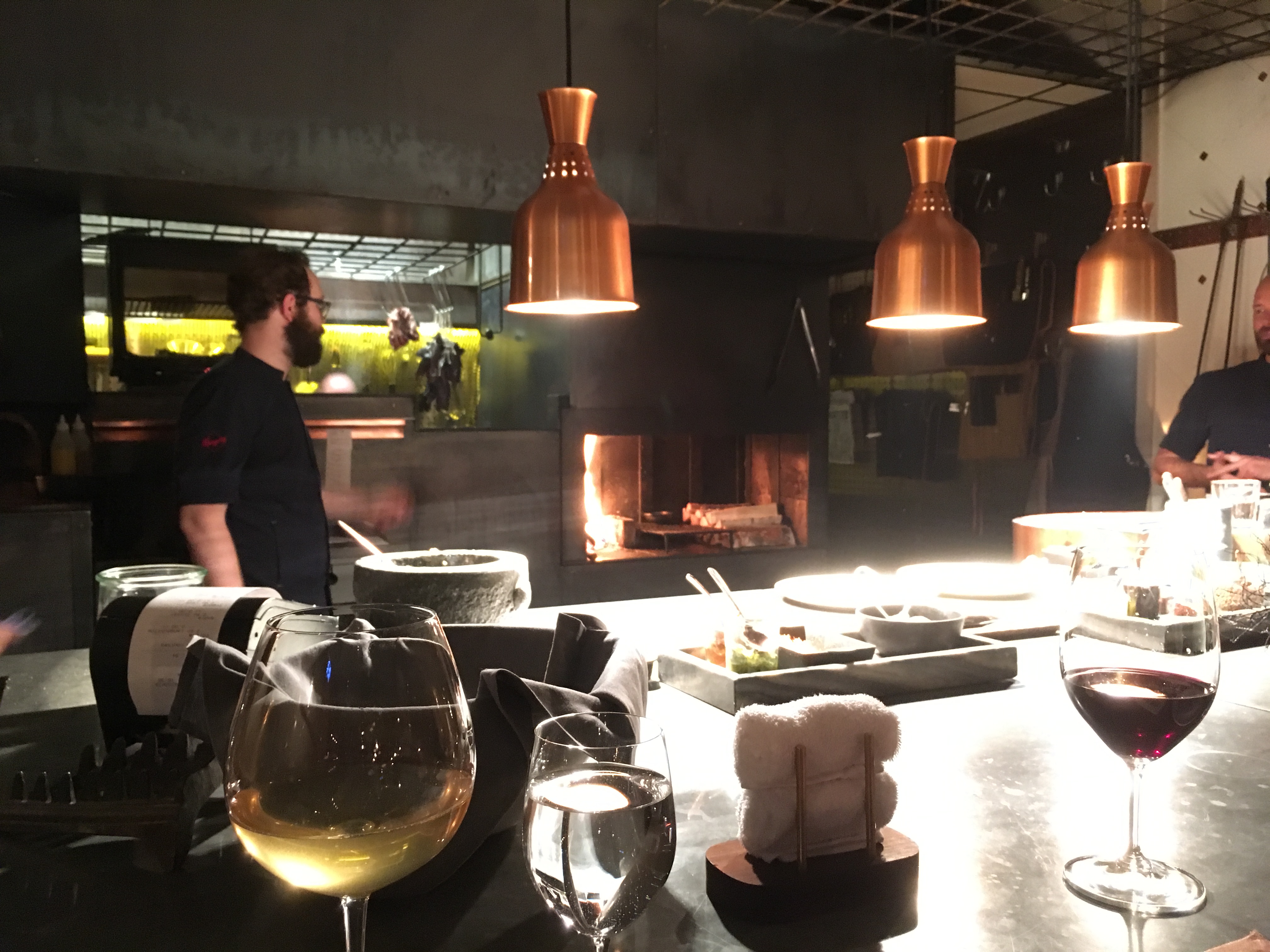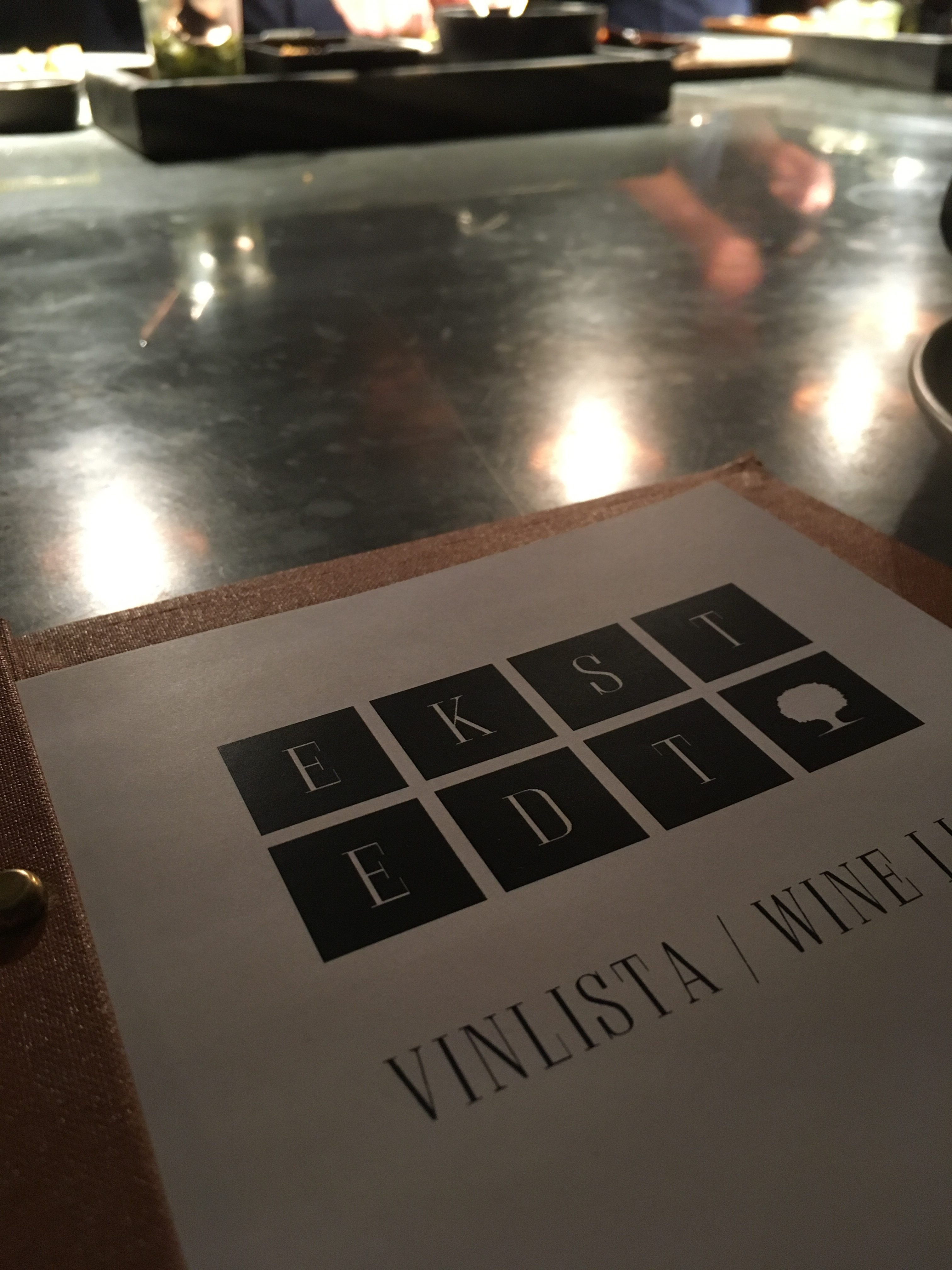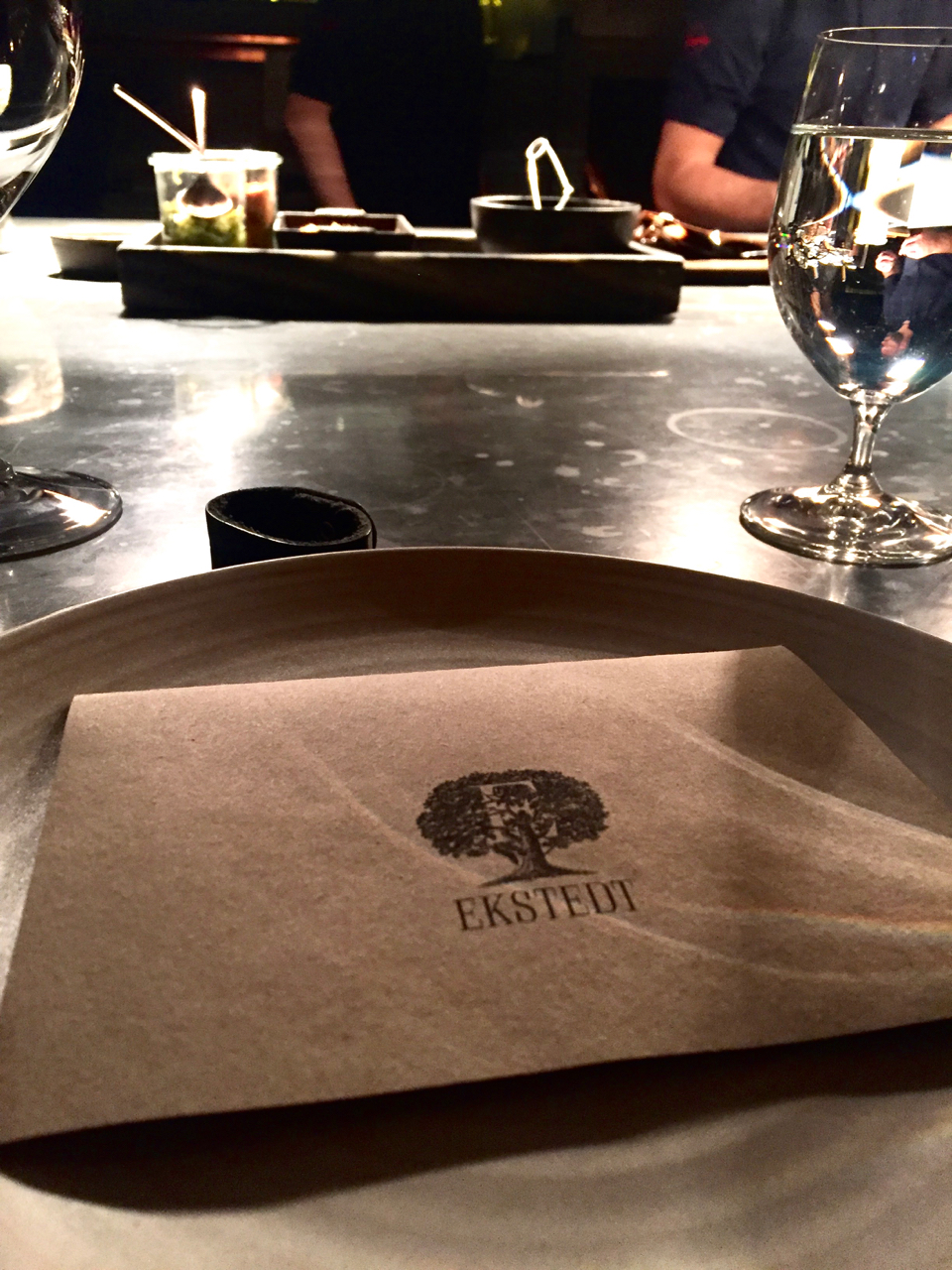 Disclaimer: We paid for 100% of our meal at Ekstedt, both in 2016 and 2017.