We arrived early to the airport in Dubrovnik at the end of our holiday. We weren't itching to get home, but in an airport you've never travelled through before, it's good to take precaution.
We needn't have been so prompt or eager.
It was a six hour stand-off in the airport and, soon, us and our fellow passengers on this particular flight would be the last people in the airport, save for the cleaners who were hot on our tails once we'd been corralled into awaiting buses to finally board a plane as the clock crept closer to midnight.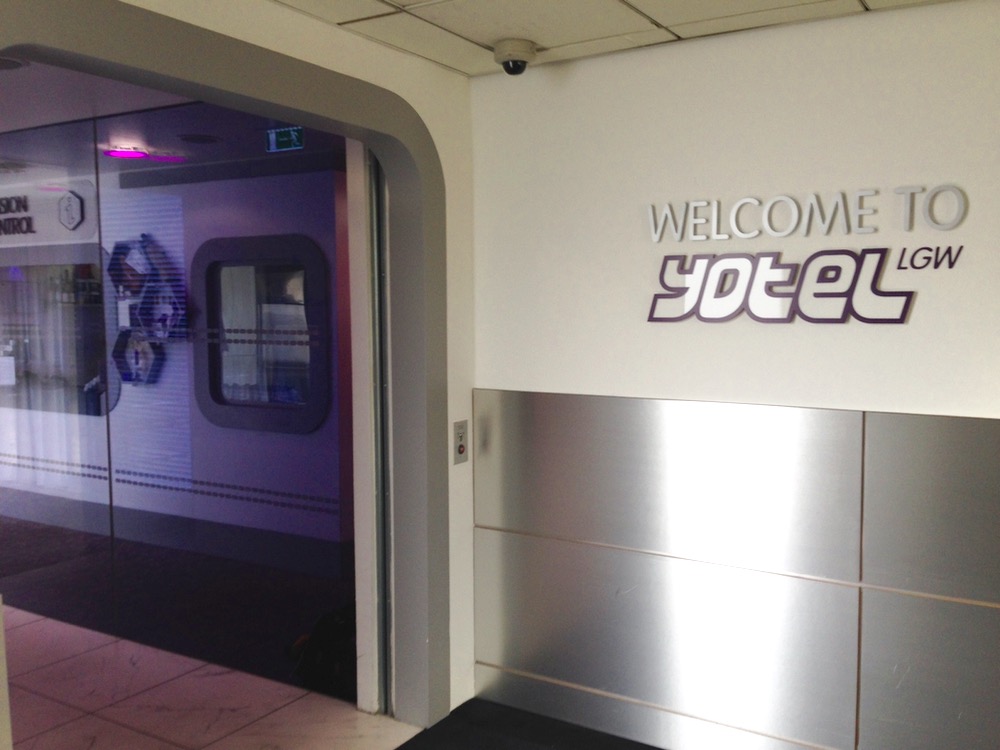 Bleary-eyed, stiff and pissed off, we eventually emerged on the other side of the Mediterranean and peeled ourselves out of that stuffy plane at 2am on a Sunday morning. We're not the first and we won't be the last to experience an annoying late-night delay, but it's certainly a bleak time to be travelling through London Gatwick – especially when it's a minimum 30 minute train journey to central London. You can then imagine how lucky we counted ourselves that we had booked into YOTEL to ensure a good night's sleep at the end of our holiday…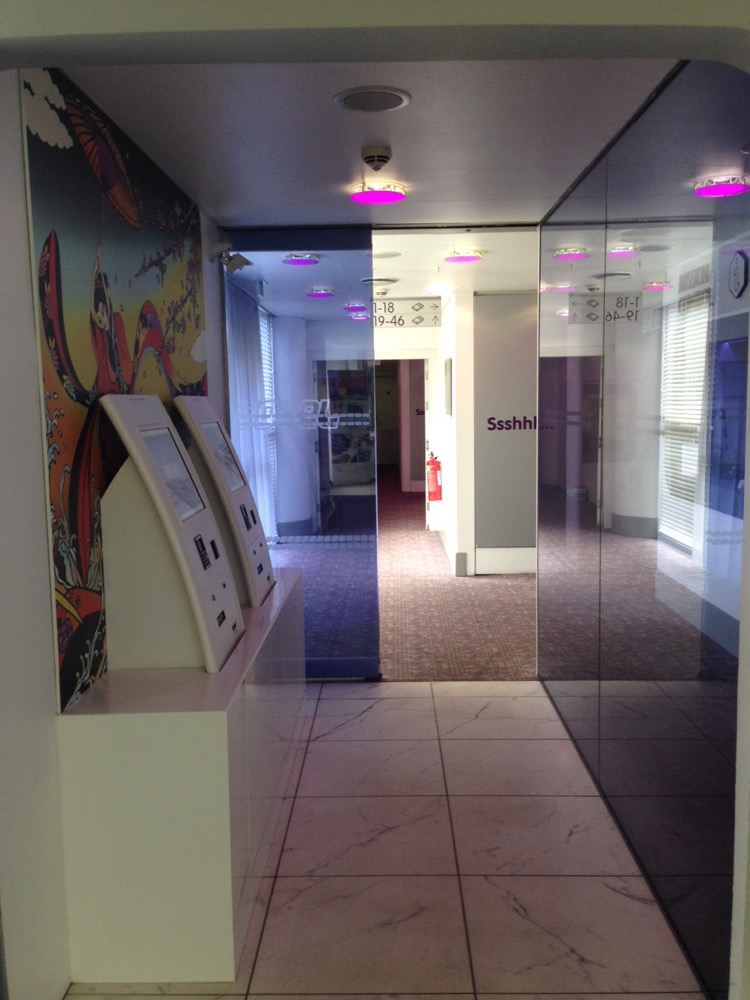 Opened in 2007, YOTEL Gatwick was the first of three airport hotels now in operation from the company, Heathrow and Schipol followed quickly afterwards. Two new airport hotels are scheduled to open in the next few years, at Paris' Charles De Gaulle and Singapore Changi respectively. A city centre hotel in New York opened four years ago, while a heap more of city hotels are set to open across the US in the next five years.
Recognise the name? Course you do, it's the same company that owns popular restaurant chain Yo! Sushi, which also began here in London almost 20 years ago. A bold flash of colour, sleek interiors and clever use of space forms the blueprint of both businesses.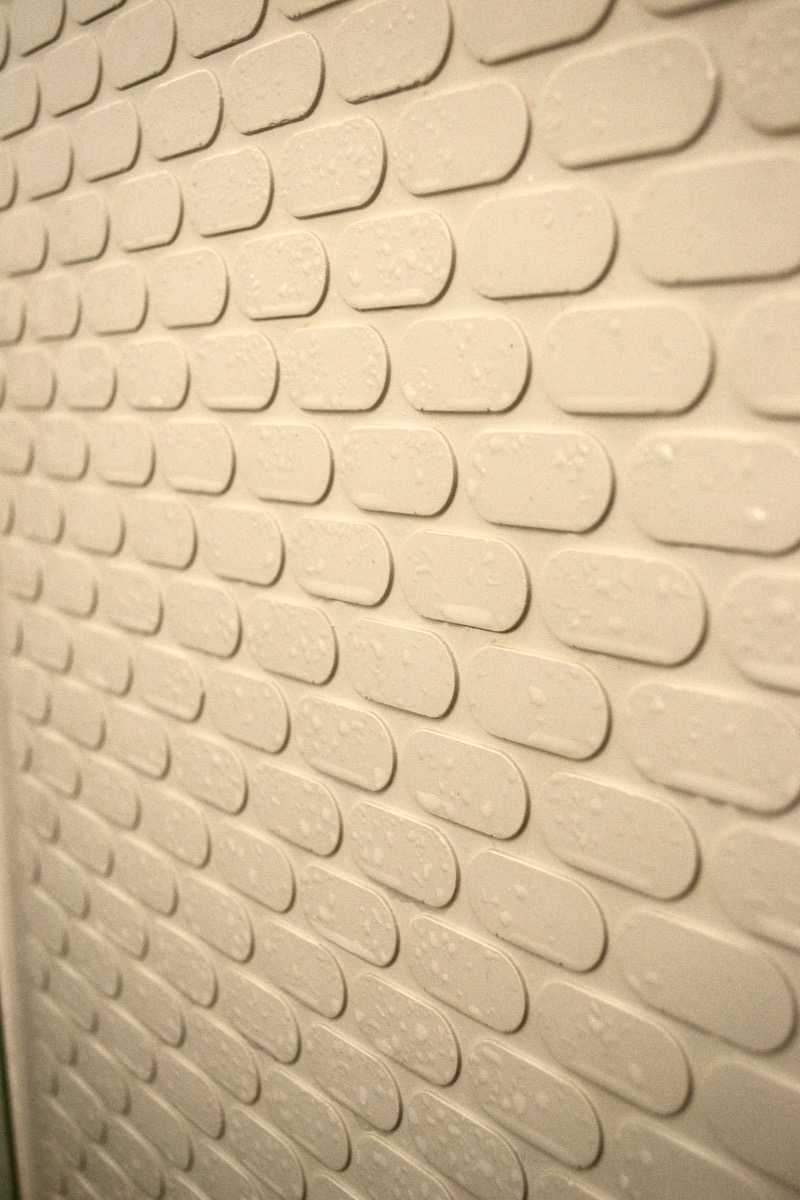 Back to our story, you cannot even fathom how much of a joy it is to literally walk from the sliding doors of Arrivals to a nearby lift, go down one floor and basically walk straight into bed. It's an absolute joy and YOTEL is so easy to find, even if you can barely lift your eyelids. Check-in is personable but speedy and efficient (there's even automatic check-in desks if there's a queue and/or you can't deal with interaction at crazy o'clock in the morning).
Conceived for busy international travellers, YOTEL Airport hotels provide everything for a guest to relax, refresh, sleep and then connect via close proximity to global travel hubs. Guests choose specific times to check in and out (to the hour), giving total flexibility to tourists-in-transit, who are either staying the night before an early departure or looking to freshen up post-landing in preparation for an important engagement in the city.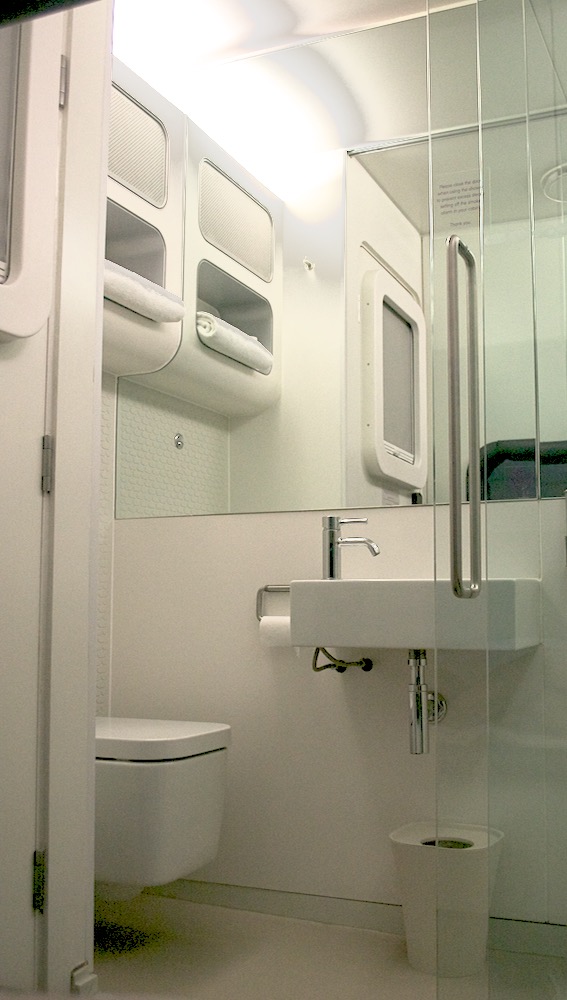 The hotel offers three different room types: standard single, standard bunk and premium double. We opted for a standard single each, which actually worked out really well! Designed with the elegance of luxury travel in mind, each compact room is tailored to the basic needs of the guest. There's exceptional attention to detail, optimum functionality and a clever use of space throughout.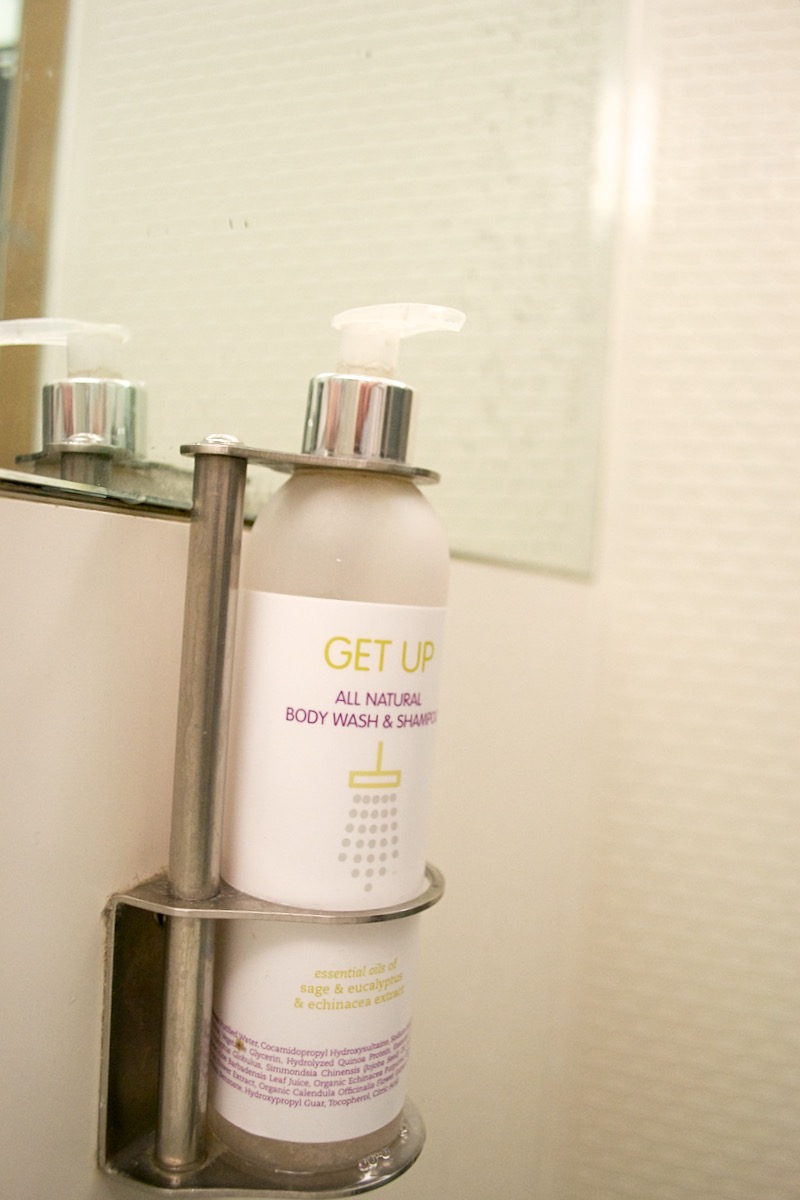 Each of YOTEL's cabins include comfortable fresh cotton bedding, rain shower and adjustable lighting. The wet room offers both a shower, toilet and sink in one, though the space is sympathetic and they all aren't lumped together in one tiny cupboard-like space. There's no toiletries, save for a tub of dual-use shampoo/bodywash – but you can buy a toiletries kit at reception for a few pounds. Most people travel with mini essentials these days though, right? The towels are also EXTRA large, which is a real unexpected bonus!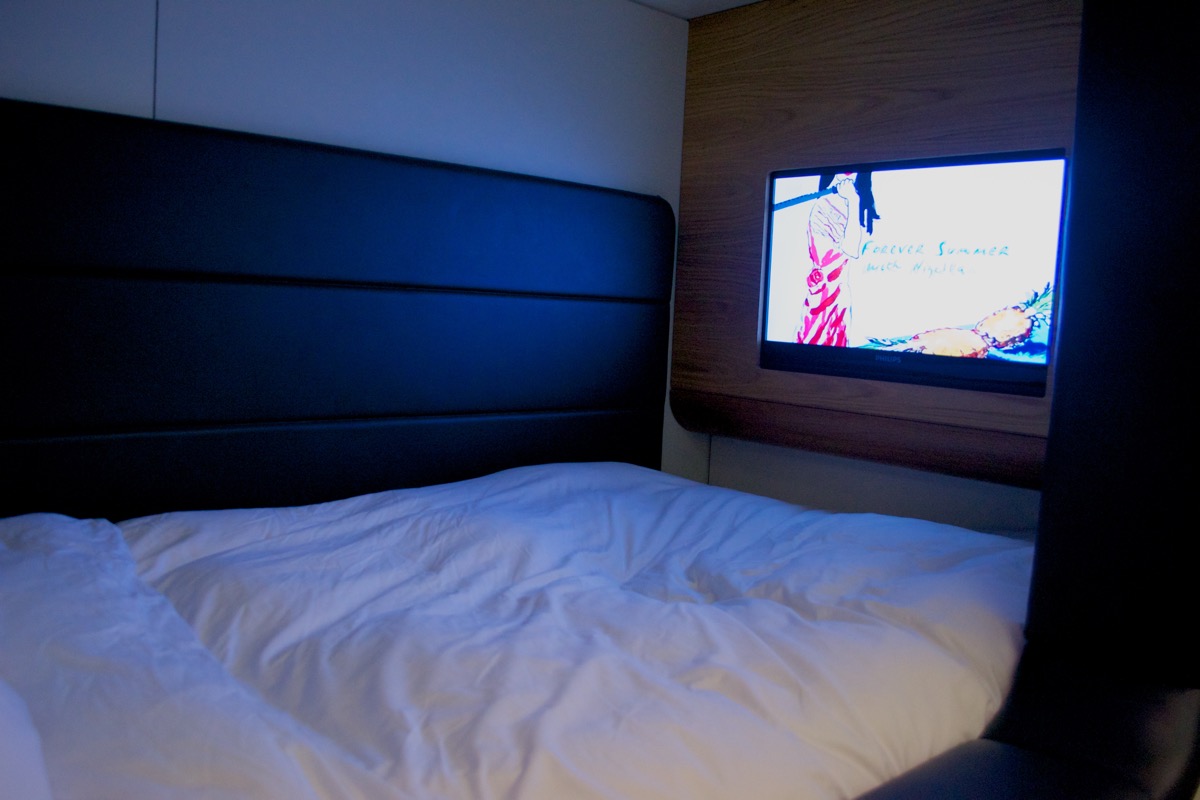 Chill out in your bunk as a flat screen TV is placed at the end of the bed in perfect eye level to help you drift off (or wake you up in the early morning). Speaking of technology, there's a number of power points so you can charge up all your devices at once and the wi-fi is both free and super speedy.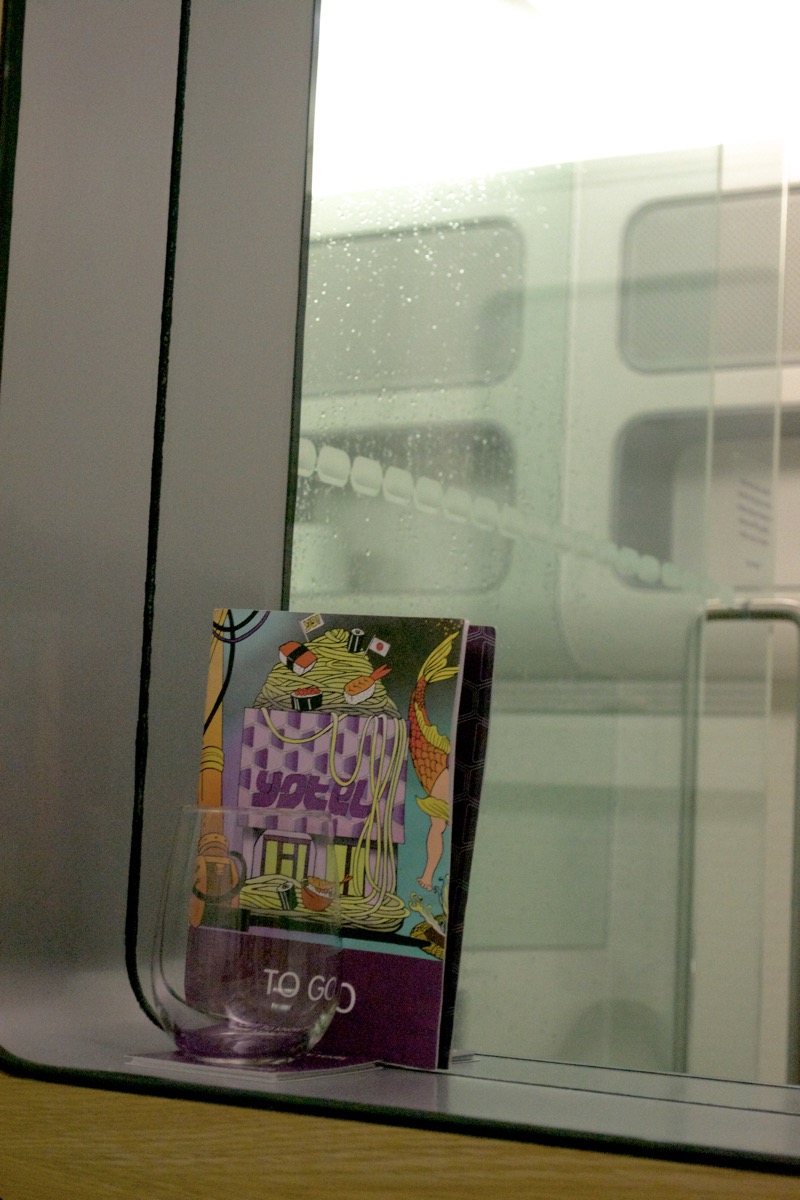 Let's be real here, these Cabins are designed for use for between 4 and 12 hours really and you're not going to spend an exceptional amount of time here. It's a stay out of necessity, but that's not to say it can't be indulgent and ultra comfortable, right? Especially for that short amount a time. A little bit of personal space, a comfortable sleep and a great, powerful shower are really all that you require and it's delivered to a tee here, nothing's amiss. Relax, refresh and rejuvinate ahead of an outbound trip or after your inbound journey.
It's worth mentioning that hot drinks are complimentary throughout the duration of your stay, so if you want a herbal tea or hot chocolate to help you sleep or a strong coffee for perking up in the morning, just head down to reception and you shall receive!
Ok, now. Here's a little bit of a catch. So… if you're going to opt for a double, maybe make sure you're VERY comfortable with whoever you're sharing with. We didn't see the premium double rooms, but our bathrooms were entirely glass.
See. Through.
So if you need to do a little business, you have no privacy, save for when the shower fogs up the glass after a few minutes. We actually preferred the two individual mini cabins in the end!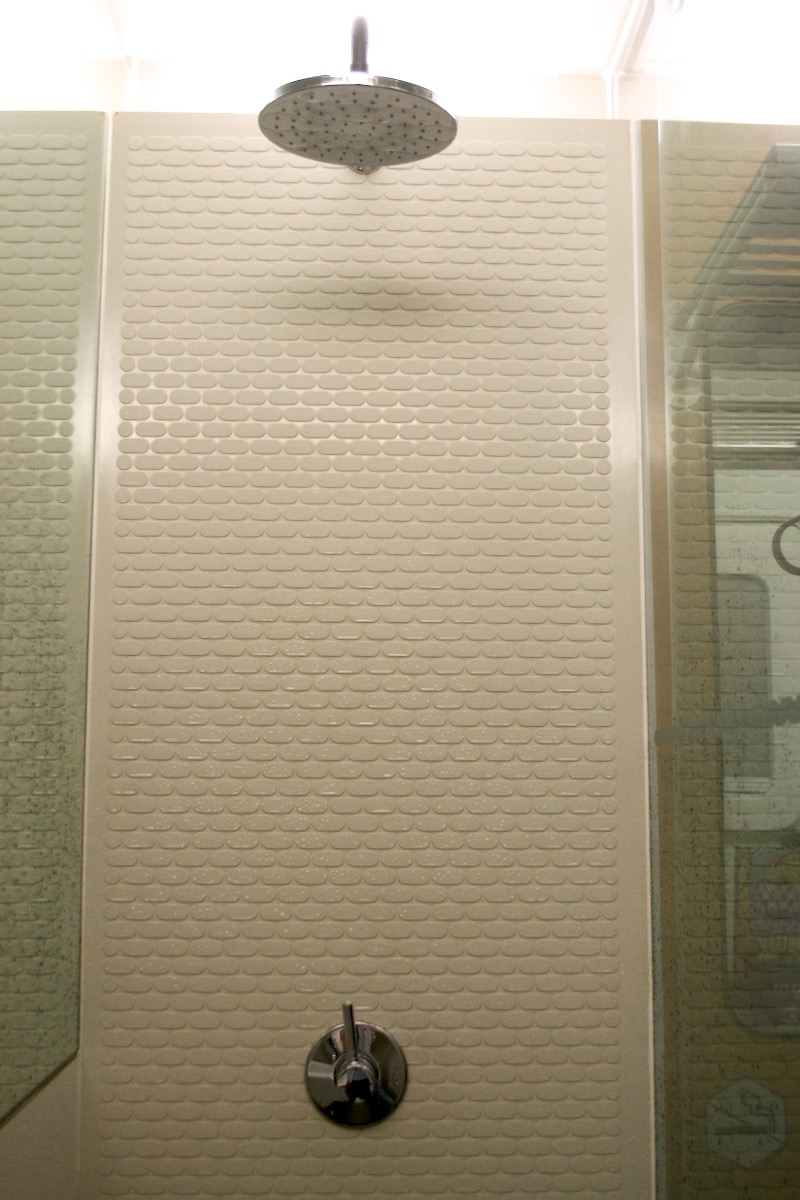 We had such a comfortable sleep that we found it so difficult to get up the next morning, but we caught a cheeky episode of Barefoot Contessa and Nigella, which helped us get in ship shape for a speedy check-out before enduring the much-more-bearable trip into central London at a more appropriate hour than when we landed!
YOTEL is not the only express airport hotel of this style at Gatwick, though, from the feedback we've received from those who have stayed at YOTEL's direct competitor, we're pretty sure we've experienced the far greater hotel.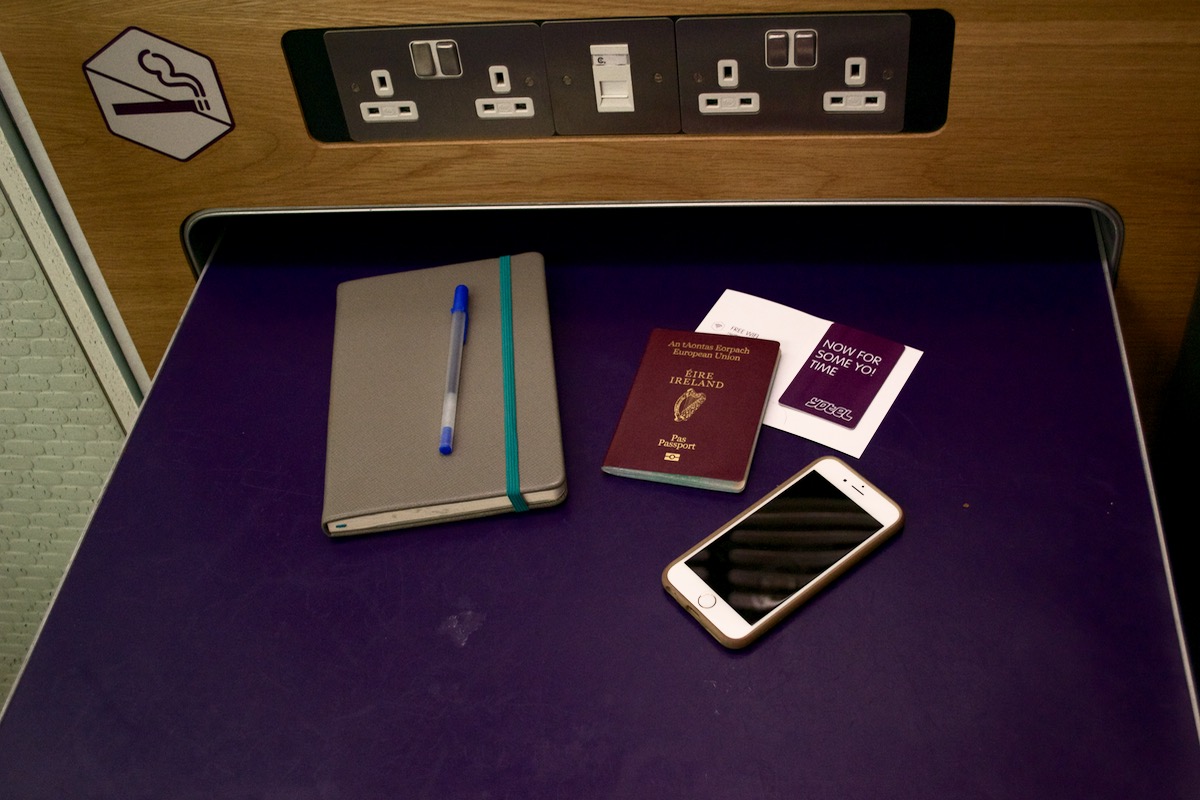 The convenience and comfort of YOTEL is well worth the price, and it's in the perfect location for you to recalibrate, relax and readjust after a demanding work trip, exhaustive continent-hopping or a lengthy and jam-packed holiday. Likewise, use it as a pre-sojourn treat if you have an incredibly early flight and can't face trying to get out of central London in the wee hours. It's also great for connecting, even if you have only a couple of hours in between flights – what better spot to get a quick forty winks? This really is that extra little addition to make every trip as enjoyable, stress-free and relaxing as possible!
*Disclaimer: We organised our stay in conjunction with YOTEL. Thanks YOTEL, we would recommend everyone to go

check them out

and book yourself in for a stay, you won't be disappointed!