It's pretty safe to say, 2016 in the grand scheme of things hasn't been the best. For us, it's had trials and tribulations of course, but on reflection – as everyone tends to do this time of year – we're pretty proud of  what 2016 has brought to our table and what we've produced with it.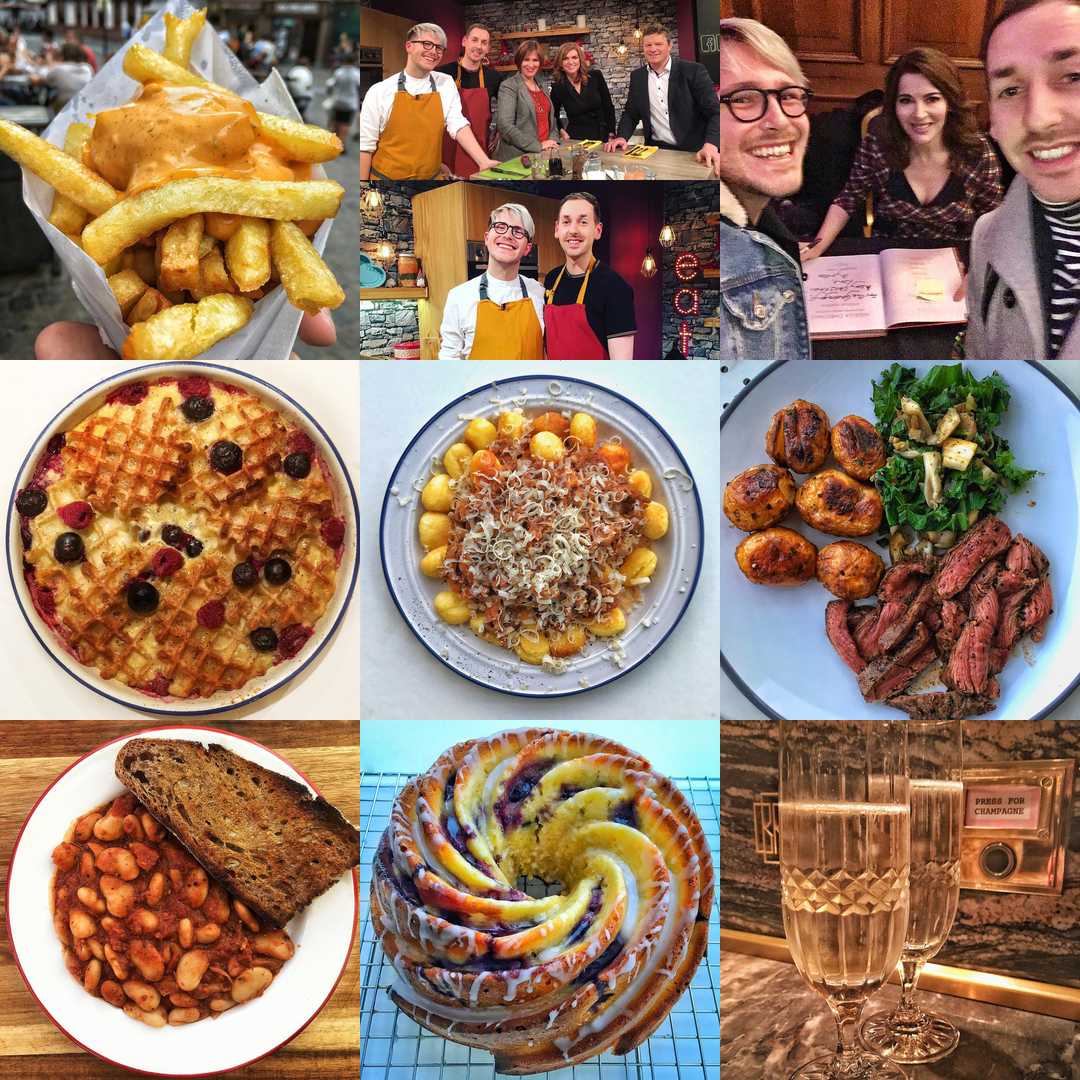 In our fourth year of blogging, we've continued to be amazed at the community that's developed around us and that we're delighted to be a part of. One of us has gone freelance, ensuring we've had way more time to post and plan exciting features – we've actually published 70 posts this year alone! We've been on TV, radio, in national papers, travelling across Europe, developing lots of recipes we're proud to share; so here are a couple of our particular highlights of 2016!
That time we were on TV
In late 2015 we snuck back to Dublin quietly for a quick trip to film an episode of The Restaurant on TV3. The programme (and our TV debut) was finally broadcast in February 2016, and thankfully, the reception was fantastic. It was a really fun experience but we wanted to share few insights from our experience too. We wrote more about it here.
When we turned interviewers!
We began a new series on the blog, GastroGays Meets.., where we interviewed some of our favourite faces in food and drink, from chefs and fellow bloggers to photographers and Maître d's. Click through below to check out some of the names:
That other time we were on TV
Oh, there was more than one time we were on telly in 2016? How could we forget!
On December 1st, we got the amazing opportunity to cook on live television in Ireland. TV3's Six O'Clock Show contacted us many months ago, and asked us in for a screen test, but what happened you will never believe: On the day of it, us pair of absolute numpties got our wires crossed and arrived with zero ingredients to cook with! We immediately panicked, assuming that we blew our chances, but we somehow managed to rustle up something. We must have impressed them as a while later they booked us in for an episode.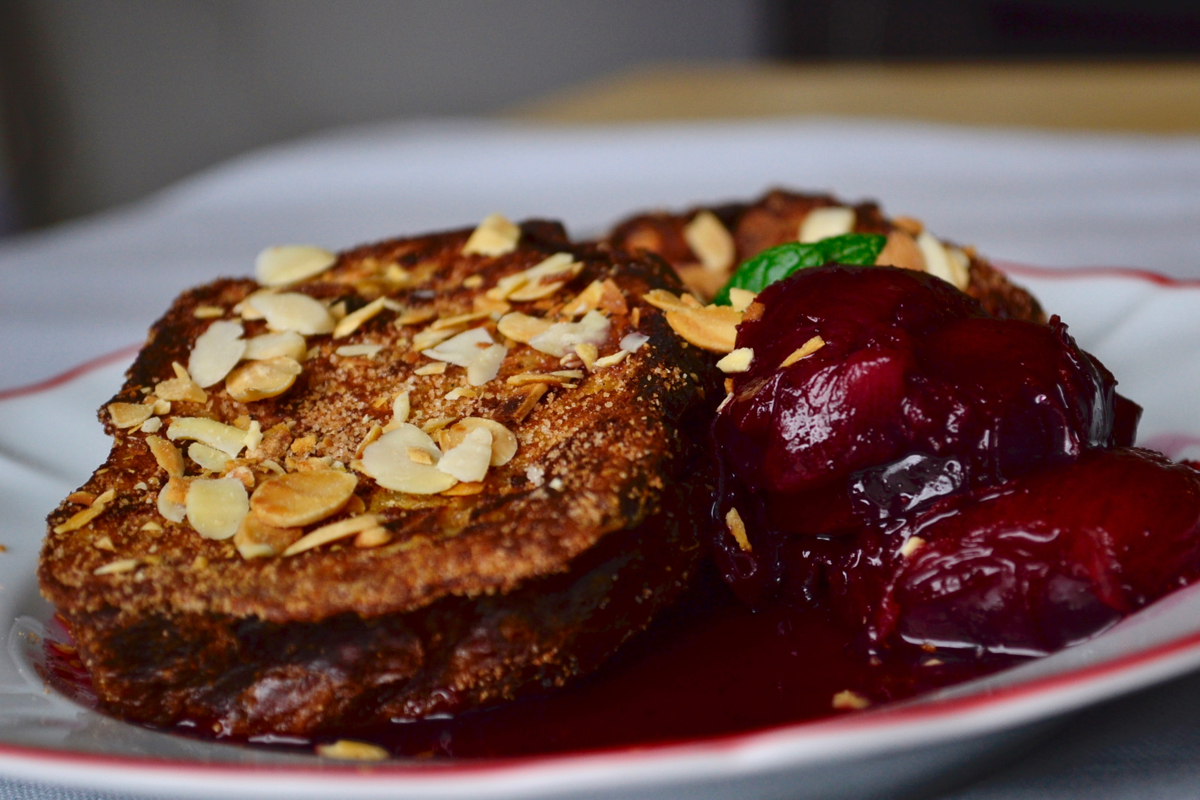 We cooked our Brioche French Toast with Winter Spiced Plums and thankfully it went down a storm. The studio crew, presenters and guests guzzled it all up as soon as we went off air- a good sign? Hopefully we'll continue to work more with TV3 in 2017! You can watch the clip of us on The Six O'Clock Show here on the 3Player.
Making Headlines…
There's also been some great opportunities for us away from the glistening lights of television! Patrick spoke to Marian Finucane on RTE Radio 1 about food-led travel, something we're both incredibly passionate about.
We also returned to our friend Gaby Roslin's BBC Radio London show, taking in one or two of our recipes and talking about our favourite foods and restaurants in London, the UK and abroad. Our most recent appearance culminated in a group sing-song along to "I'm Too Sexy" by Right Said Fred WITH Right Said Fred. What a hoot!
We were incredibly proud to get a piece about Dublin written for BBC Good Food magazine, a magazine we've been subscribed to for YEARS. Our 'Perfect Weekend in Dublin' article was printed in March, and featured some of our favourite haunts from around our home city. We pride ourselves on being vocal about our love for Ireland and it's always been our specialist subject, so to get that bit of recognition was a big moment for us. We actually pitched for it, so to get that commissioned was a big milestone in our freelance careers.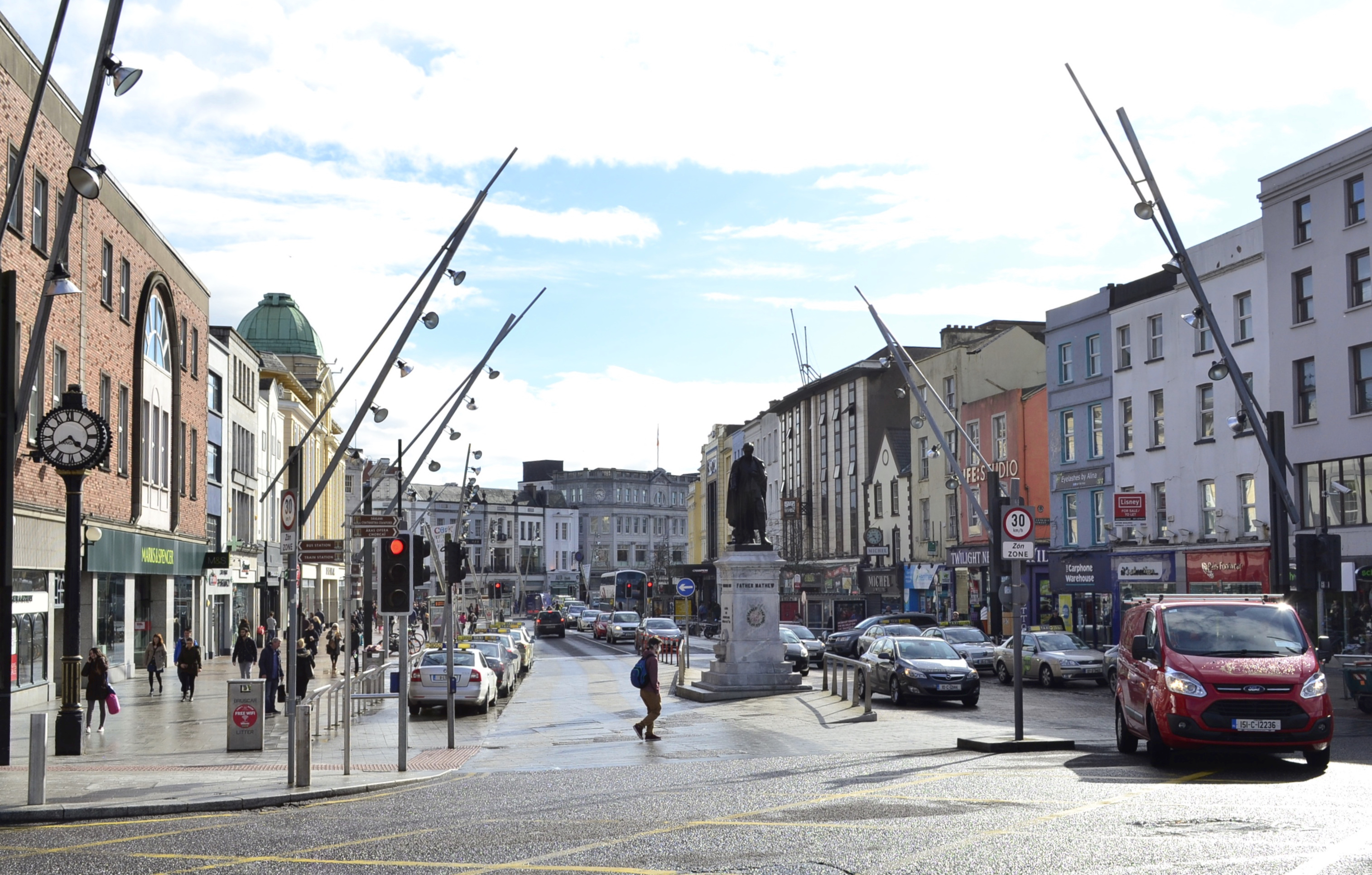 We also wrote a food-led travel feature on Cork for FlyBe FlightTime; a travel guide to Stockholm for Independent online; and where to eat for Dublin Pride for TheTaste.ie. All year of course we continued to have exclusive recipes printed in our Gay Times Magazine monthly column, as well as a couple of travel pieces too including a double spread on Gran Canaria.
https://twitter.com/gastrogays/status/772836630172430340
We are so proud to be part of a magazine so cemented in the LGBT community and it's so rewarding to see our printed words sitting on shelves around the world!
This is Europe Calling
Hard as it may be to believe, 2016 was the year we finally got to go to the Eurovision Song Contest in person! All this time we've been sitting in the comfort of our own homes roaring at the TV screen but finally we were there and adored every single second of it.

Stockholm really was the perfect destination for our first ever contest- a picturesque, welcoming city that we already had lots of experience of, filled with people genuinely passionate about – and even a little obsessed by – Eurovision. What more could we ask for! Re-live our Stockholm and Eurovision posts.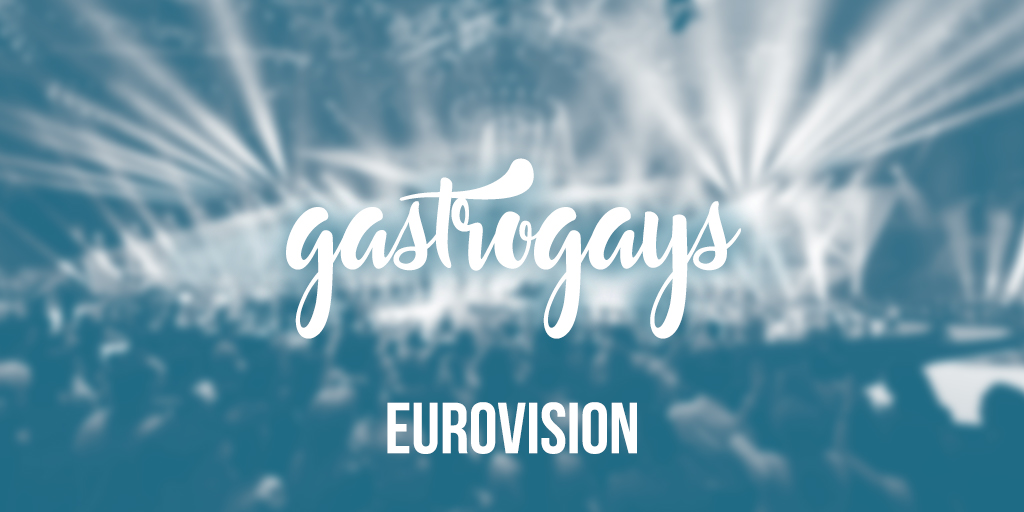 While we visited Stockholm, we got to take over the Daily Edge's Snapchat account and give viewers a glimpse of what it's like to watch the show from the arena. We'll be visiting Kyiv in Ukraine for Eurovision 2017 in May, so brace yourselves for lots more fun!
The @GastroGays have been snapping the #Eurovision live from Stockholm on our Snapchat. Take a look back: dailyedge pic.twitter.com/Kf4b5PLCrM

— DailyEdge (@dailyedge) May 12, 2016
Discovering Ireland, more and more
We were delighted to get to work with Tourism Ireland on a sponsored trip to Northern Ireland this year, discovering Derry, the northern coastline and Belfast. Independently throughout 2016 we also took several trips to Dublin but also branched out with long-awaited return trips to both Cork and Galway.
Year of Spontaneous Travel
Not entirely sure how it all came about, but this year, we've been itching to get away from ordinary life and routine more than ever. On more than one occasion, we've found ourselves with a weekend free, a spot of extra cash in the back pocket and rumbling stomachs. So naturally, we found ourselves spontaneously travelling to one of our regular, but forever favourite cities, Brussels. 
A bit of sneaky searching on the internet meant we got to spend a weekend or two in the Belgian capital for a steal. We drank Belgian beers, ate the most fantastic chips in the world, and discovered a couple of new favourite haunts which we'll be sure to visit again. 
Favourite Meals Out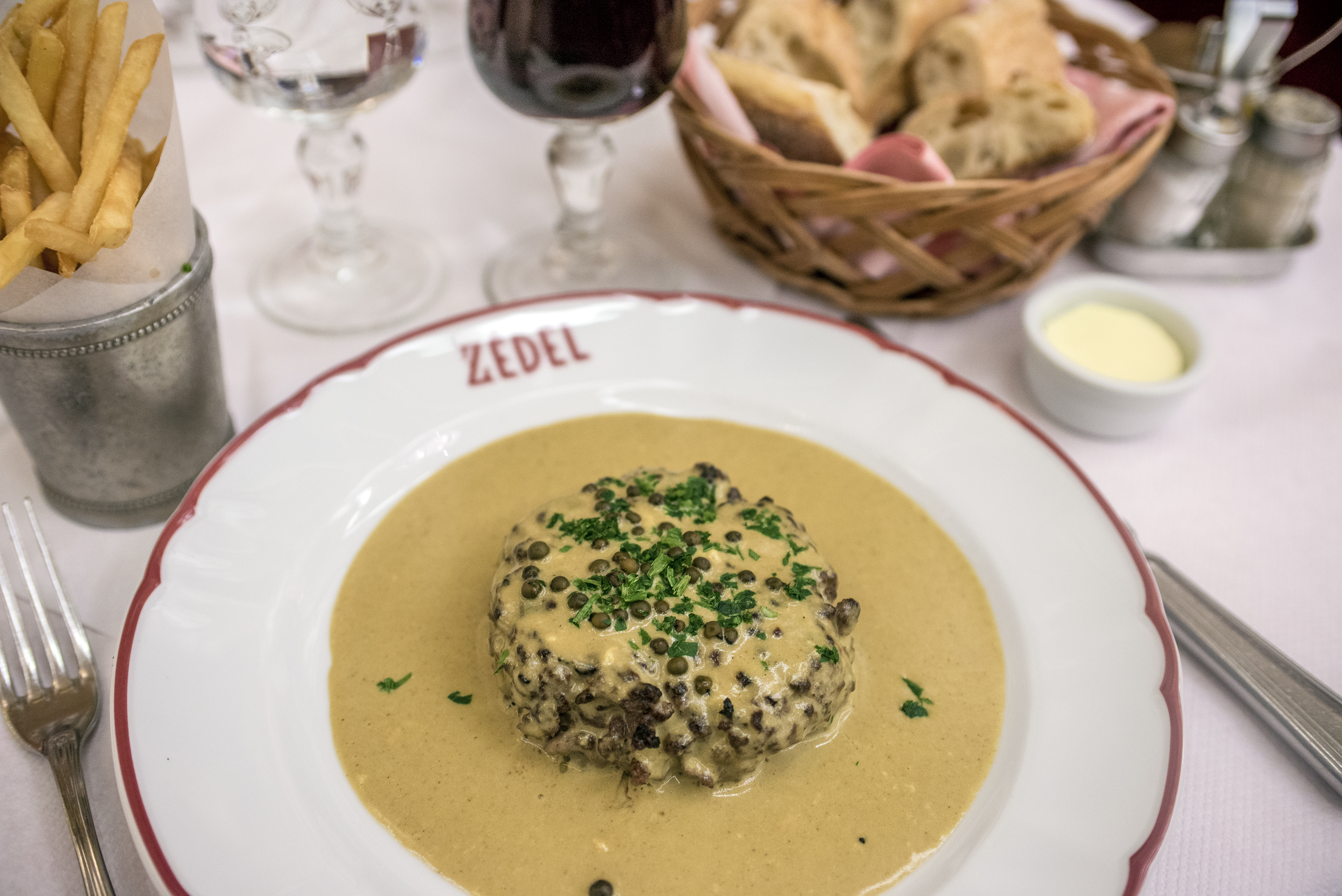 In London, we had memorable meals in Bellanger in Islington, Bob Bob Ricard in Soho, Blixen in Spitalfields, German Gymnasium at King's Cross, Le Bab off Carnaby Street and Brasserie Zedel at Piccadilly. In Bristol recently we loved Adelina Yard and Bell's Diner; in Manchester we fawned over Hawksmoor, Ezra & Gil, Tarrif & Dale and Common.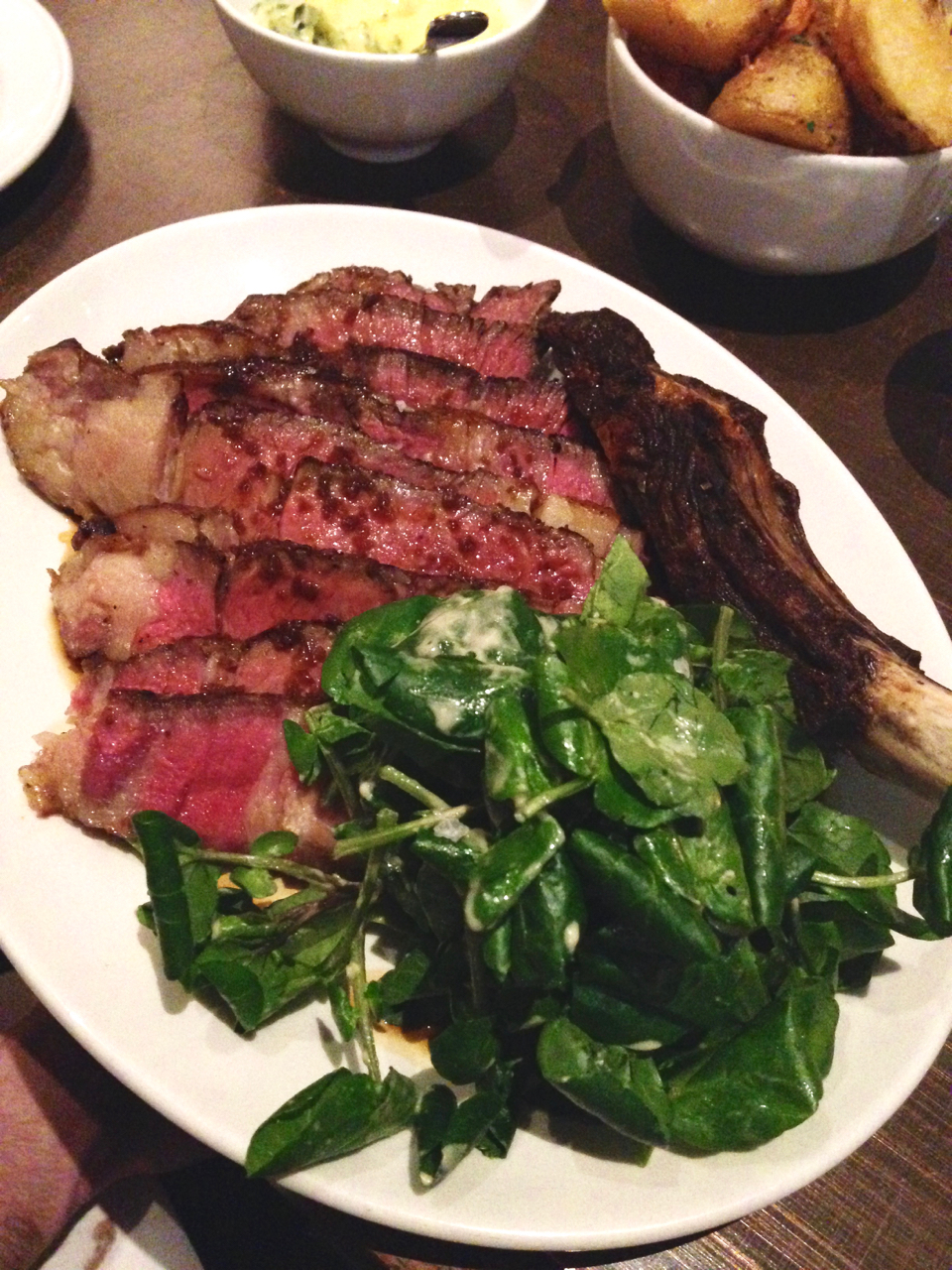 This year our trips to Dublin have been incredibly well-served by the likes of Etto, SMS Luna, Delahunt, Two Boys Brew and Las Tapas de Lola. We particularly loved the addition of EatYard to the city and we have such a long list of places to hit up and explore next year.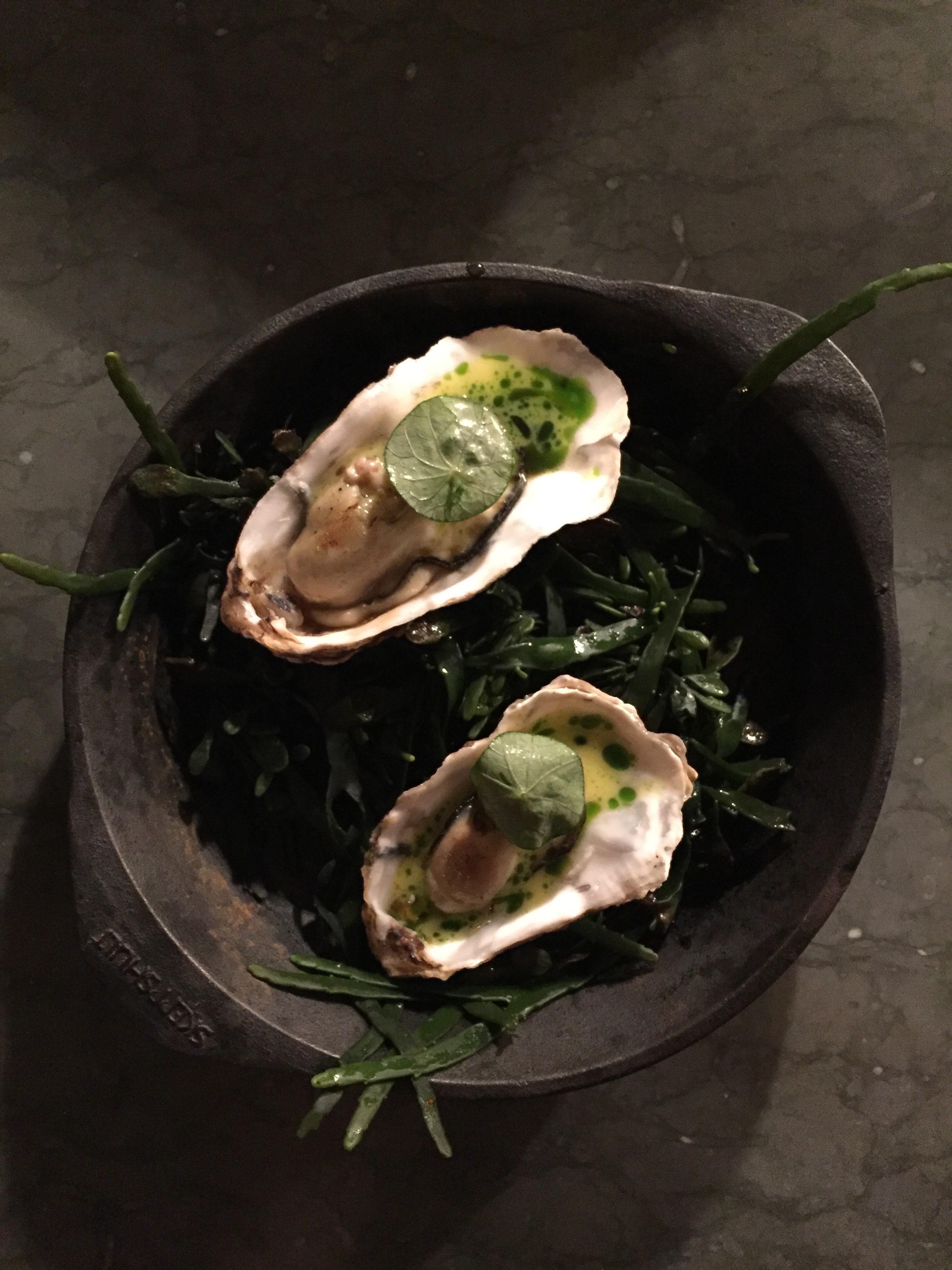 Elsewhere, in Brussels we finally got to try Belga Queen and we always keep going back to Bia Mara and Noordzee. In Stockholm we dined at two Michelin-starred Ekstedt in Stockholm, which was just incredible, and had the most luxurious brunch ever in Oaxen Slip. We also explored France a lot more this year and found so many great places in Marseille and in Paris!
Favourite Bakes
One of our favourite events to attend every so often is our local baking club, run by our great friends Gemma & Naomi called Band of Bakers.
We've been going for around 2 years now and absolutely adore it. We always give ourselves the challenge to do something different and new. Often, we'll try and create something that is a twist on an Irish classic.
In the past we've made sweet soda breads, bacon & cabbage pies and introduced Blaa-like rolls to our English friends. One of our favourite dishes which we've brought to Band of Bakers was our "Winter & Spring Rolls"  which featured 8 hour slow-cooked lamb, wild garlic pesto & pickled red onions served on wild garlic rolls inspired by the incredibly talented Olia Hercules.
Our Peach & Prosecco Cupcakes were a hit too…
Another well received bake was for the "Regional Bakes" themed week (naturally…we go Irish again). We made our Brack-Buns, which is a tear and share, yeasted barmbrack. Perfect for halloween. Recipe is here.
2017 will have lots more ups and downs but no matter what we're still focusing on making it as good a year professionally for us as 2016 was. We're raising a glass to everyone who's reading this right now and saying 'sláinte'!