We dedicate the month of January to #Ginuary on our social media specifically every year, because we can't quite face the terror of the tough first month of the year by going without, so we celebrate something we love – gin! Since we've been dedicated (read: nerdy) gin drinkers for the guts of five years or so, we've gotten a bit of expertise about this clear, botanical-imbued, refreshingly spicy and sharp spirit, but we're no experts.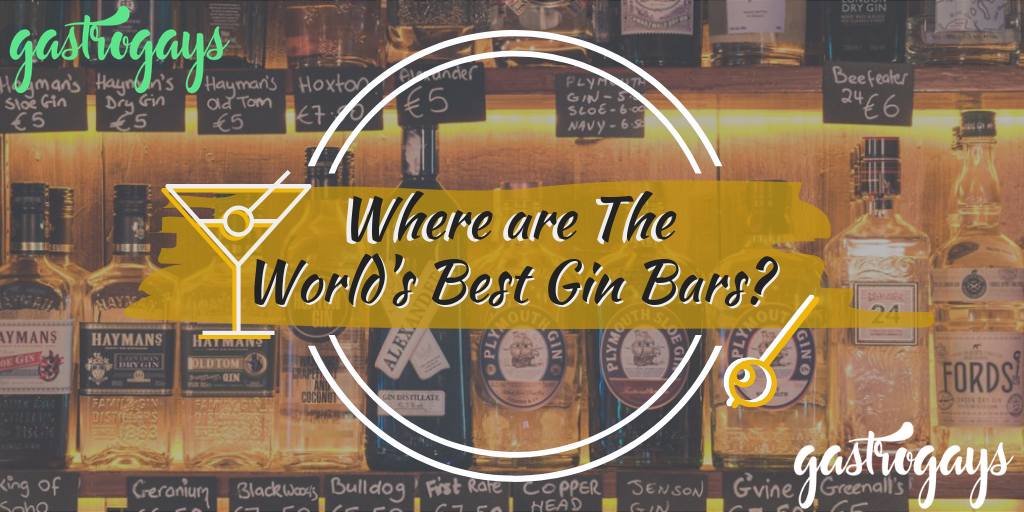 Just passionate imbibers, who are well aware every day is a school day so quite often we open it out to suggestions from elsewhere and our audience to school us. So, in the spirit of that, we asked our audience and beyond:
What and Where are The World's Best Gin Bars?
We compiled them, and lots more, below in this super post that we'll aim to keep updated and keep adding to as we find them and as suggestions roll in… so here we go –– in no particular order.
Dacantus, Newcastle, UK 🇬🇧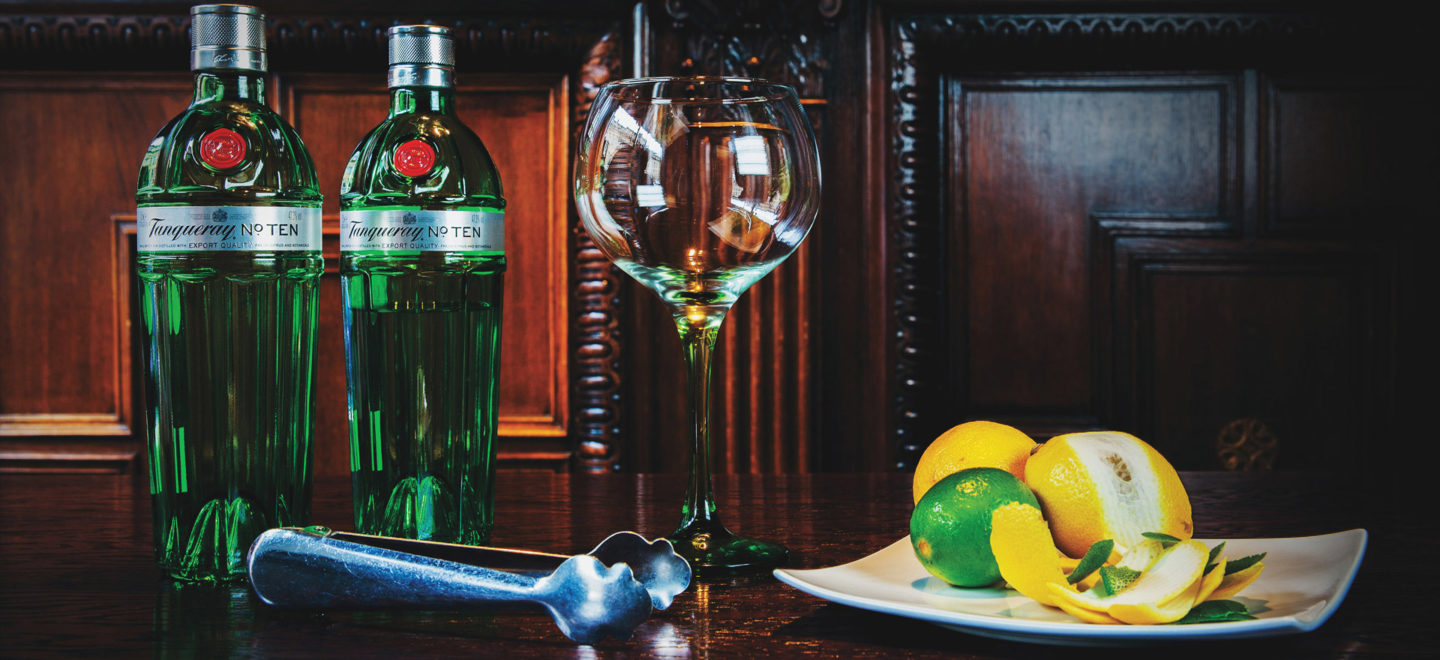 Not only a gin bar, but a gin LAB. Set on Grey Street in Newcastle-Upon-Tyne, this bar boasts around 100 speciality gin and tonic serves, with a focus on fish bowls, a wide variety of tonic waters, extra large ice cubes (so they don't melt so easily – a real gin lover's' bug bear) and a large selection of botanical to make each serve sensational.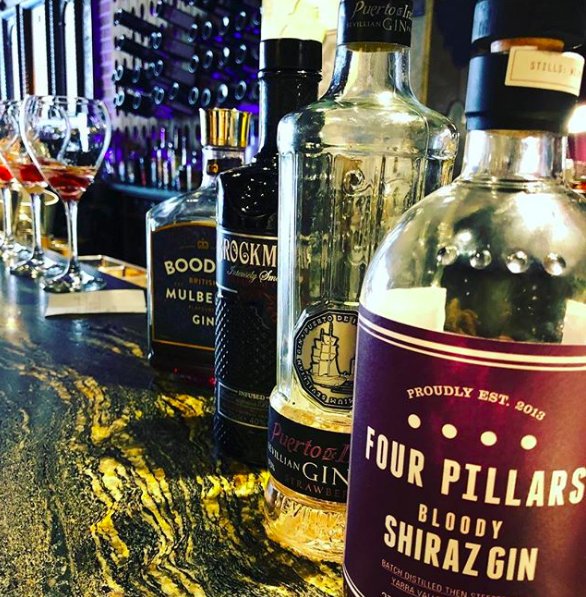 They also regularly host Gin Tasting Sessions on weeknights where you can try either three or five British gins and learn more about perfect serves, how gin is made and decipher the flavours in each style, led by the knowledgeable staff for around £20/£25 per person. Dacantus opens from midday 'til 11:30pm Sunday to Thursday and until 1am on Friday and Saturday nights.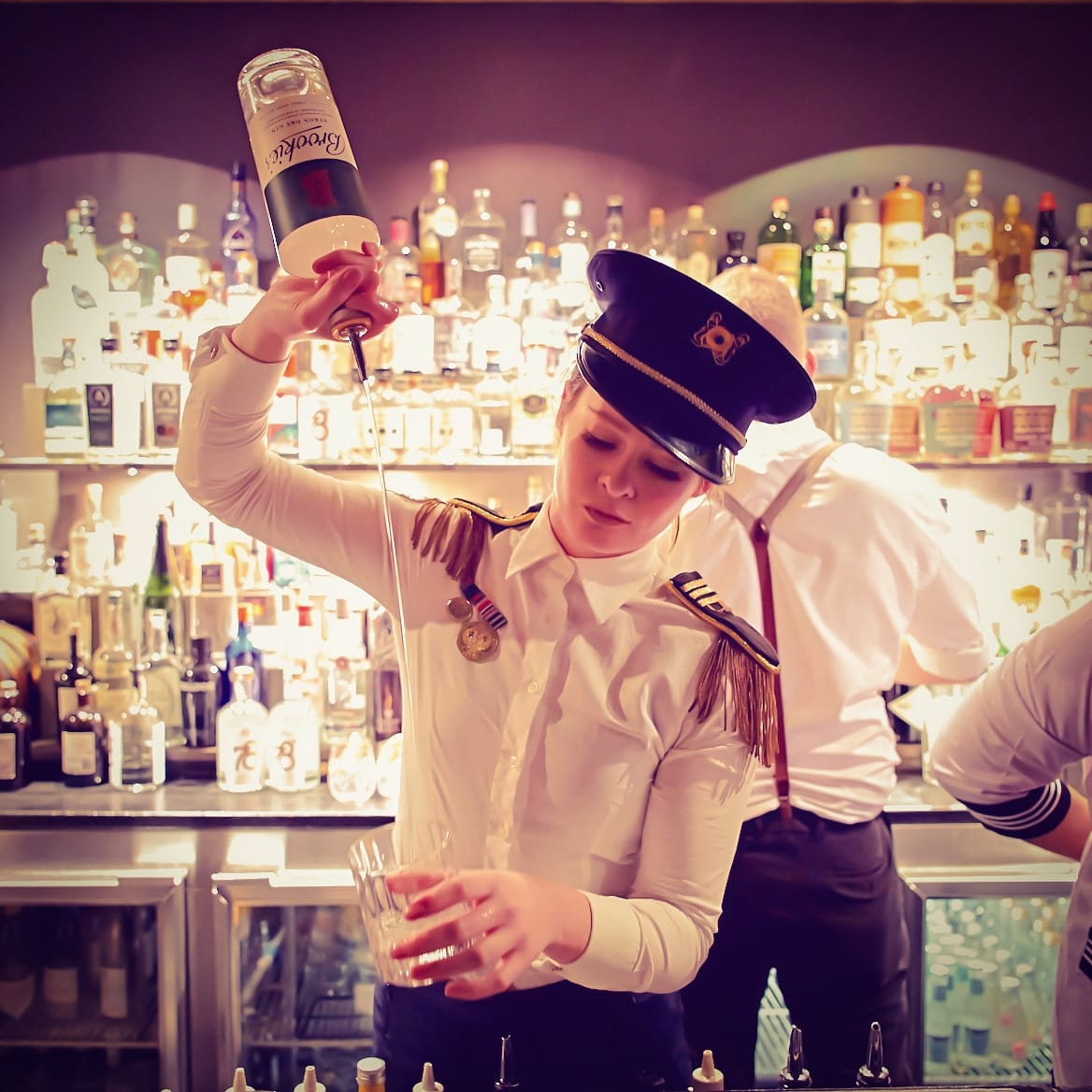 It's been called 'an institution', even a 'Grand Dame'. It's been named "one of the best bars in Australia" and it comes highly recommended for its luxe interior and exceptional service.
Known for slinging classics on the daily, this bar on Russell Street in the country's second city is set at basement level right by Chinatown, heading towards the Yarra River. Descend a floor to this drinking den where over 200 gins await.
This spot has been going for over 20 years and is a permanent, lasting fixture on the Melbourne bar scene, and what's more is a light night haunt so you'll find it open 'til 3am every night. Night cap at The Palace, everyone?
Set in the 6th and boasting over 1000 gin and tonic combinations, Tiger Bar in Paris combines serious style and selection. A stone's throw from Mabillon Metro station, it's been described as a 'tropical jungle' in the city, you'll find inside leaf motif wallpaper, ample greenery, filament lightbulbs and upcycled wood fixtures.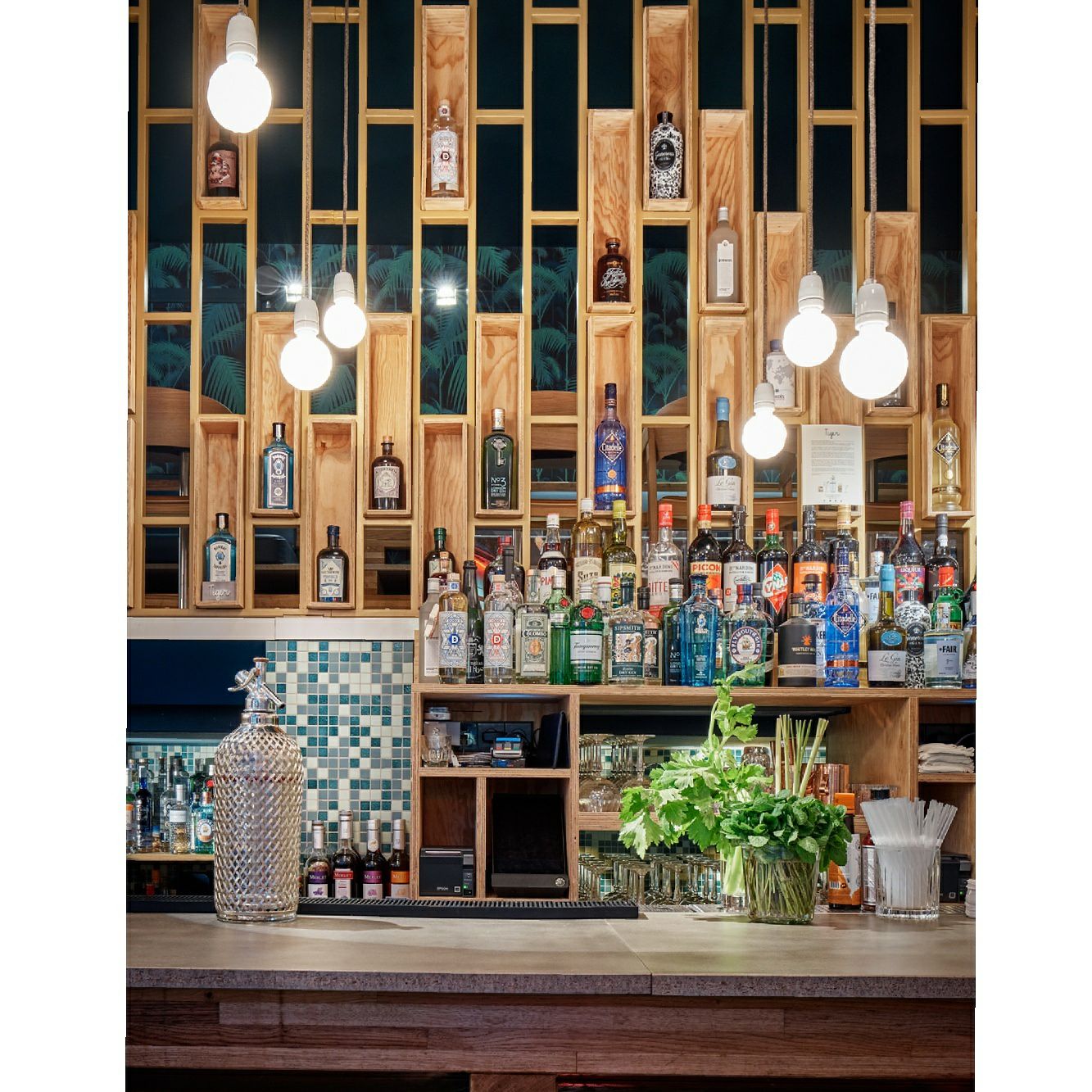 There's also a big emphasis on music too, so it sets good vibes with both the gin and the playlist. If you're looking for a French gin to whet your whistle, we suggest Citadelle or G'Vine Floraison.
We've never been, but they better watch out on our next trip to the French capital.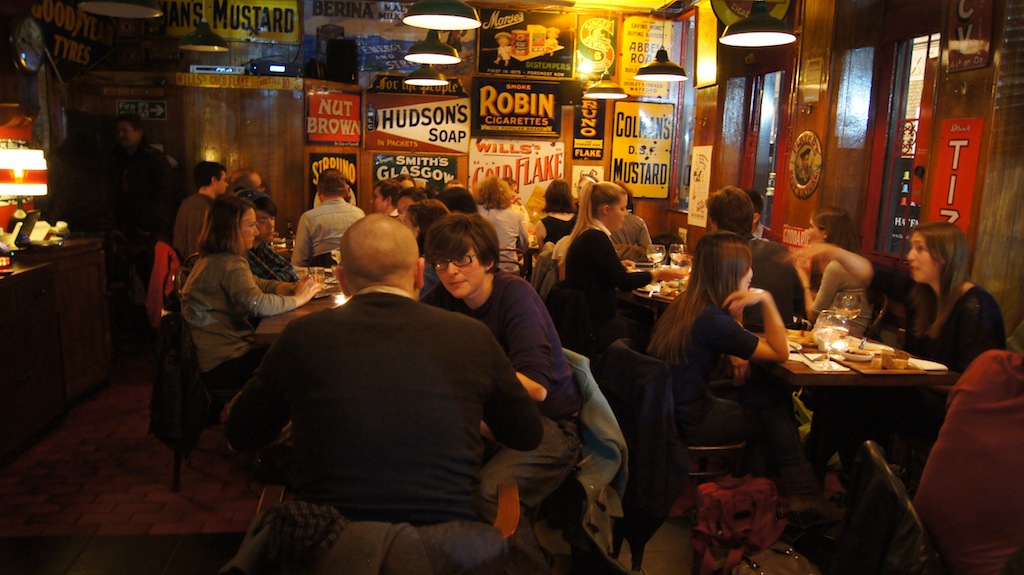 Though we were big gin drinkers towards the latter few years of when we lived in London, we had never been to the Star at Night on Great Chapel Street in Soho. Heralded as a beacon of gin imbibing for over a decade now, but in 2012 they really went in on gin specialisation and became The London Gin Club.
With over over 350 gins available, you'll never be stuck for choice here and we're kicking ourselves we've never been – will remedy that soon and report back! Open Tuesday to Saturday weekly (closed Sun, Mon) until 11pm.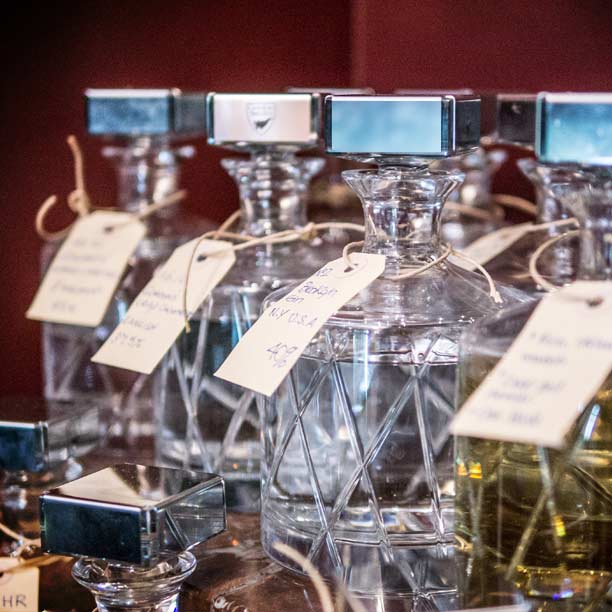 Don't be fooled by the name – though it is a little jarring – this is one of the fanciest restaurants and bars in Malmö, Sweden's third city down in the southwestern tip of the country. The Embassy is a fine dining restaurant serving gastronomically creative set menus daily, served at an intimate communal table, but there's also a dedicated gin and vodka bar for a pre or post-prandial if the mood strikes. The White Guide (the bible on where to eat and drink in Scandinavia) remarks that they serve homemade tonic with their gin, which is fabulous.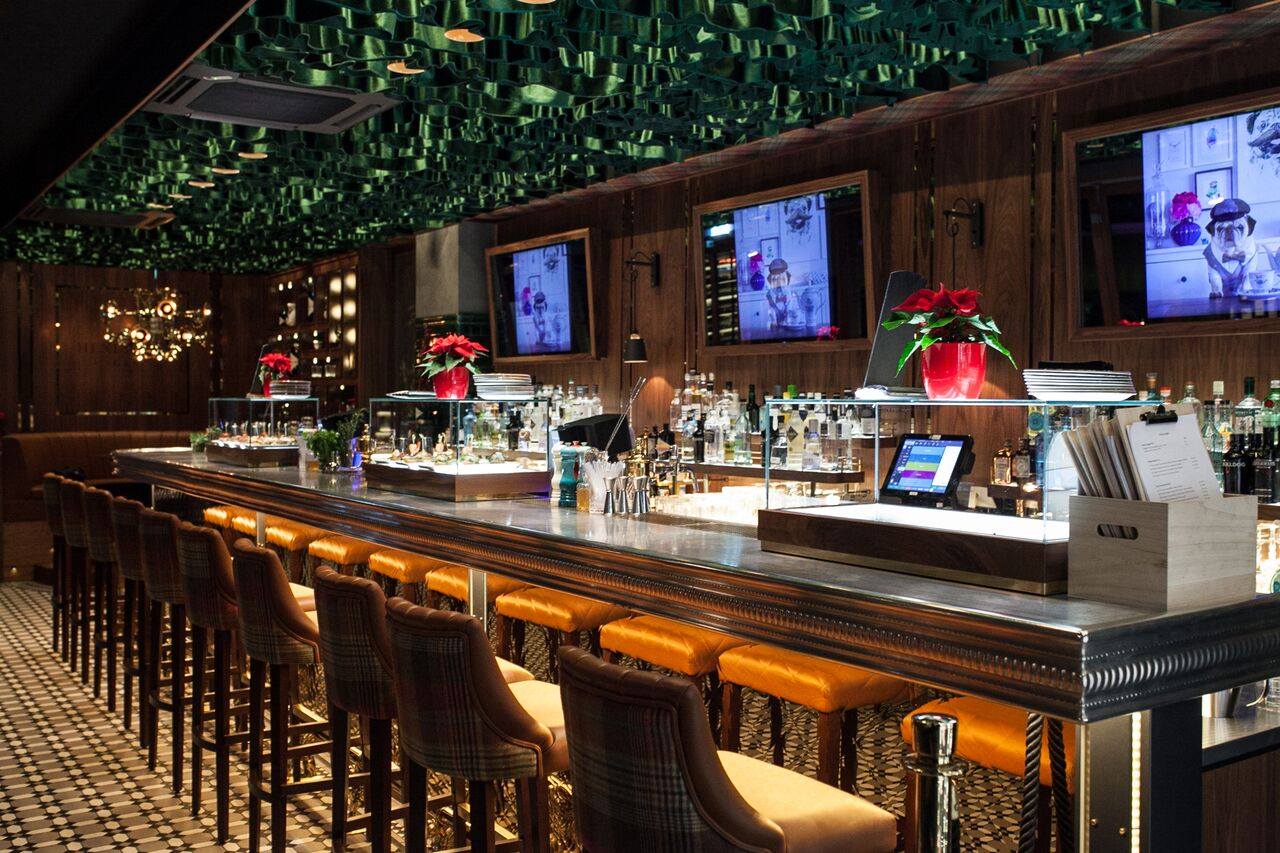 Elsewhere in the city, there's also Vin & Gin Bar, an offshoot of Paddy's located in the arcade on Lejonpassagen. They close Monday and Sunday but the rest of the week they open from 5pm 'til late.
One of the most-recommended spots in our own capital city of Dublin, this Clanbrassil Street bar has "one of the most expansive gin lists in Dublin", we're told. We're embarrassed, because for a year we lived about a five minute walk from this place and we've never been to this day. Shame on us, whilst we don't live in Dublin city itself anymore, this is top of our own list to check out, stat.
Our friend Dee Laffan (Editor of Food & Wine Ireland) also tells us that they have a Monthly Gin Club too, which is worth checking out.
Under Cafe Stein on Alservorstadt in the Austrian capital lies an underground cocktail den with easygoing speakeasy vibes. We visited here when we took a trip to Vienna in early 2019 and loved the casual but energetic vibe.
They sure know their gin here, and we loved propping up the bar with seats right in front of the bartenders who were offering us samples of some new cocktails and tasters of gins we had never heard of.
Not necessarily just about gin, mixology is the thing here, so if you want an adventurous gin cocktail or a modern twist on a classic, this is definitely one to have on your list if you visit Vienna. Maybe not so much for just a standard G&T – live a little more dangerously. We can, however, absolutely recommend a dirty martini with Hayman's Old Tom here. Top notch.
Open from 6pm daily 'til 2/3am.
We've never tried ourselves, but we've a friend from Ballymena whose local this is, and furthermore the Galgorm Gin Library is regarded as *the* finest and largest selection of gin on the entire island of Ireland. They've slowly added upwards of 400 gins to their collection and it is simultaneously a treasure trove and playground for those who adore gin in all its varied forms. A must-visit!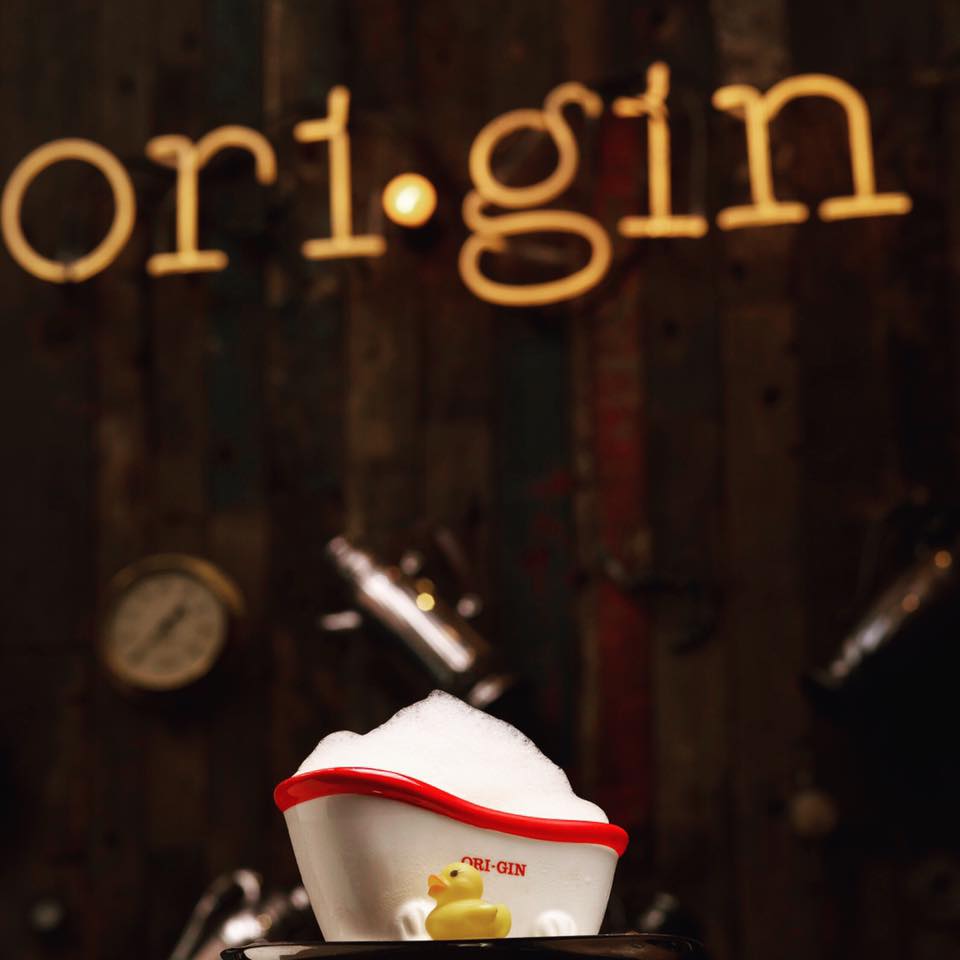 When we visited Hong Kong in November 2018, we earmarked this bar for a visit and we definitely weren't disappointed. Located on Wyndham Street, just a short walk from Central station, this place has been included in the round-up of Asia's 50 Best Bars in previous years and claims to be Hong Kong's very first gin-focused bar.
Open Mon-Sat (closed Sunday) from 5pm 'til late (1/2am), their signature cocktail is the KGB but there's a huge menu of different cocktails and gin serves here – they also give you free crisps to whet your appetite, which is a lovely touch.
Harbour Bar, Ramore, Portrush, Northern Ireland 🇬🇧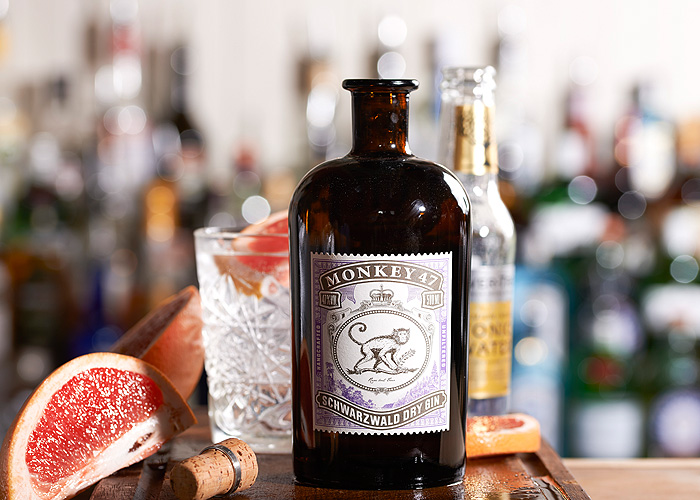 We took a trip up to Portrush in 2018 when we were recording our Causeway Coast Food Producers episode of Chew The Fat and we spent a blissful night at this seaside town on the North Antrim coast. We were so, so impressed by the Ramore Group stable, a collection of restaurants, bars and F&B concepts right by the harbour. One of them, the oldest and original site, is The Harbour Bar which is cosy, old school pub at the front (best pint of Guinness in the town, we have on good authority), but a super slick steak restaurant to the back and a big bar up above with live music and an expansive gin list. Great prices too (UK measures from around £3.50), and you'll find a huge selection of English, Scottish and Irish gins as well as a choice selection of international ones. There's also a wood-fired pizza oven in the corner – this spot is well worth an overnight trip to Portrush for this alone! If you do… we can't recommend Blackrock House as a spot to stay enough!
Scofflaw, Chicago, USA 🇺🇸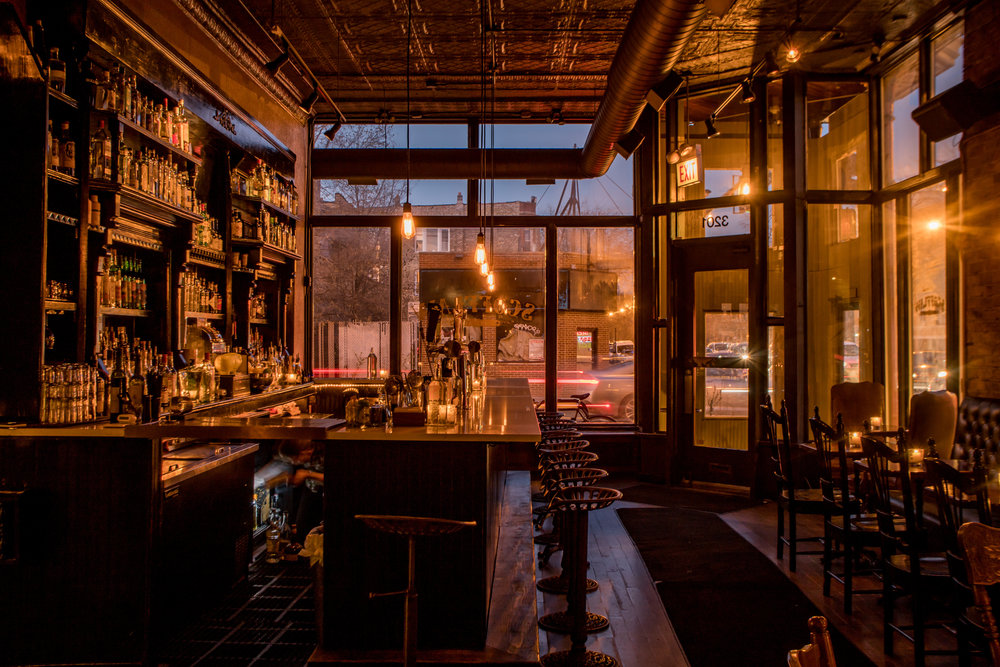 We have to admit we had not heard of this place when it was suggested to us, but we're sorry we hadn't because it looks incredible! Located in the city's Logan Square area, this is an eclectic gin palace that wouldn't look out of place in London, Edinburgh or Amsterdam.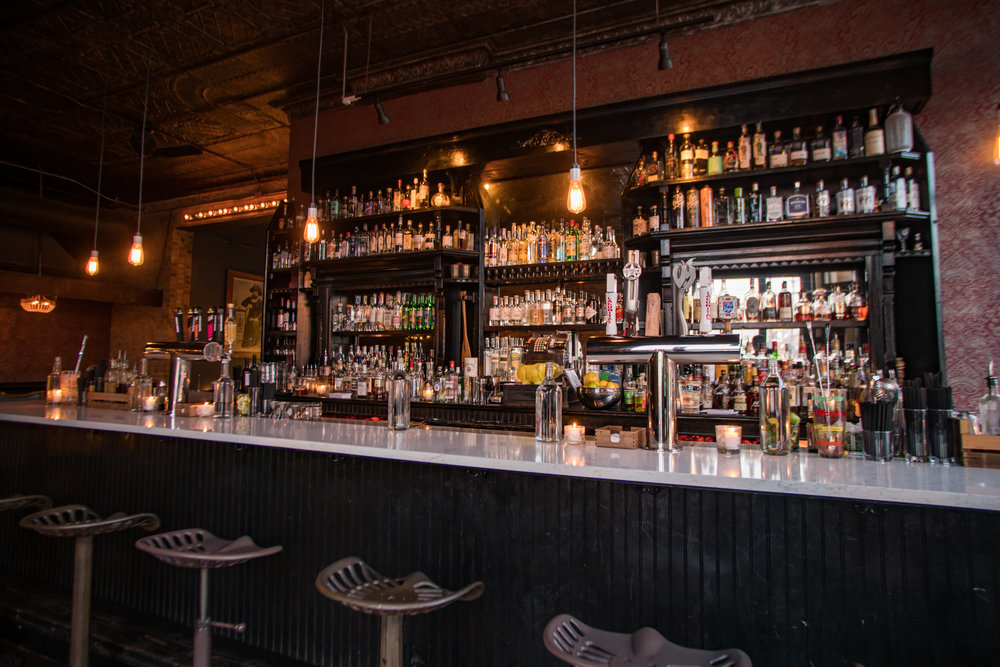 A mixture of Victorian and industrial, there's a salon for lounging and sipping or prop up the bar at one of the stools to marvel at the expansive gin selection. Scofflaw also serves small plates and we also hear they serve fresh cookies at midnight. What more could you want?! Weekdays they open from 5pm, and from 11am on weekends (when they have a brunch service, too), whilst they close at 2/3am every night.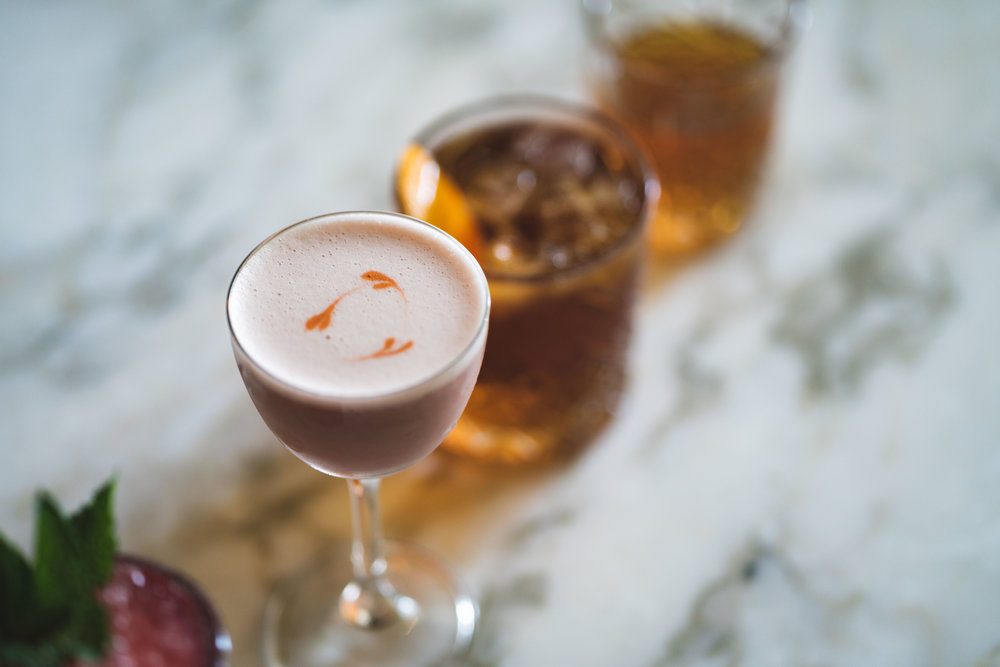 They also have a couple of other Chicago-based ventures, including Slippery Slope, Fern bar Heavy Feathers and sports bar The Moonlighter.
The Distillery which creates the namesake gin of the famous road it's based on, Portobello Road (No. 171) Gin, also boasts an expansive bar – and rooms! – which opened shortly before we left London to move back to Ireland. The second floor bar is a celebration of Spanish gin and their 'spiritual home' with a worldly line-up of bottles in a neat little space perched above the bustle below.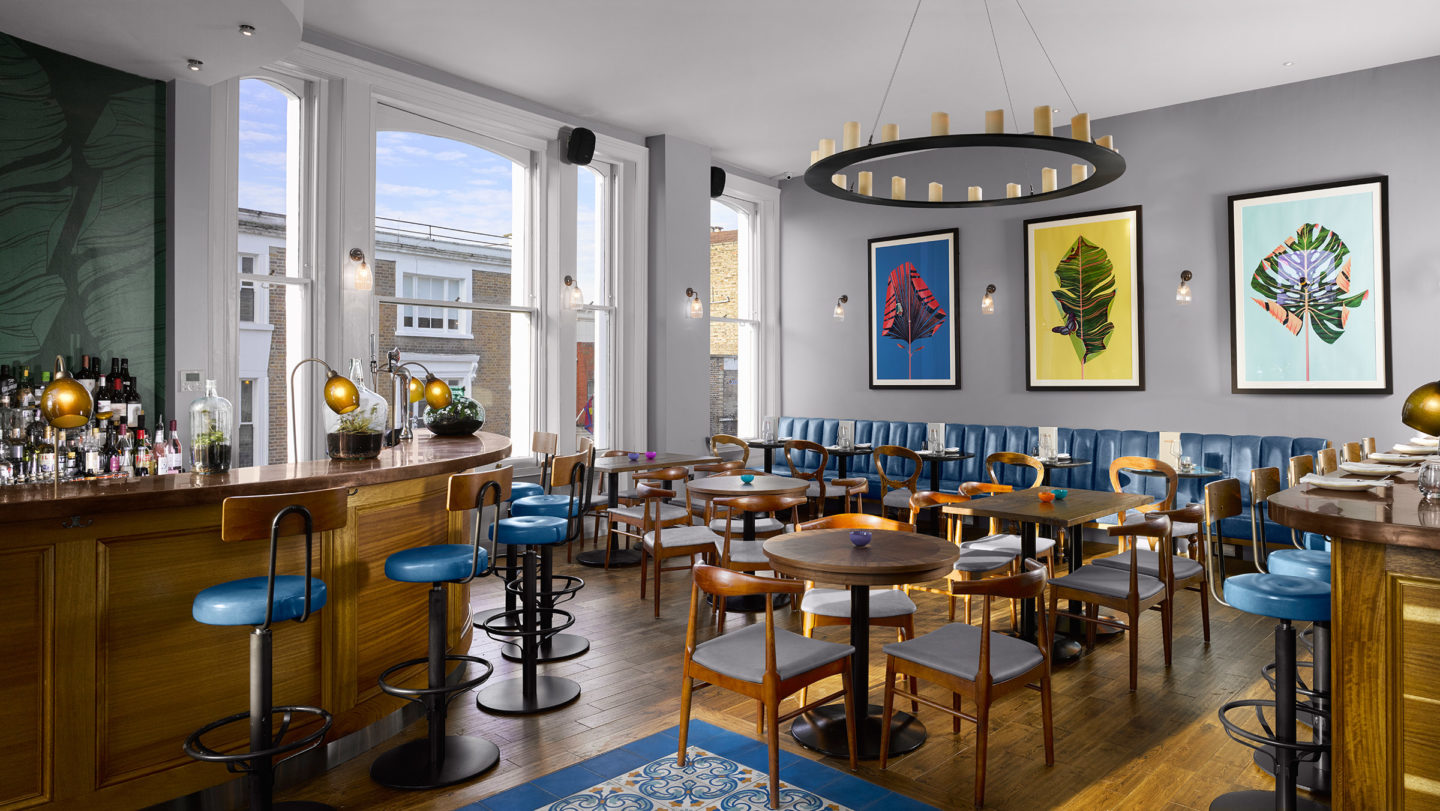 The gin they create themselves has an exceptionally balanced flavour, seamlessly combining citrus, spice and liquorice notes. Underneath no.186, venture down to The Ginstitute, Portobello Road Distillery's blending and history experience. Having opened in 2011, The Ginstitute has welcomed over 20,000 gin connoisseurs through its doors to learn more, try samples and even create their very own flavour of gin. A similar 'school' is also in our area of Ireland, Listoke Distillery and Gin School.
Davy Macs, Waterford City, Ireland 🇮🇪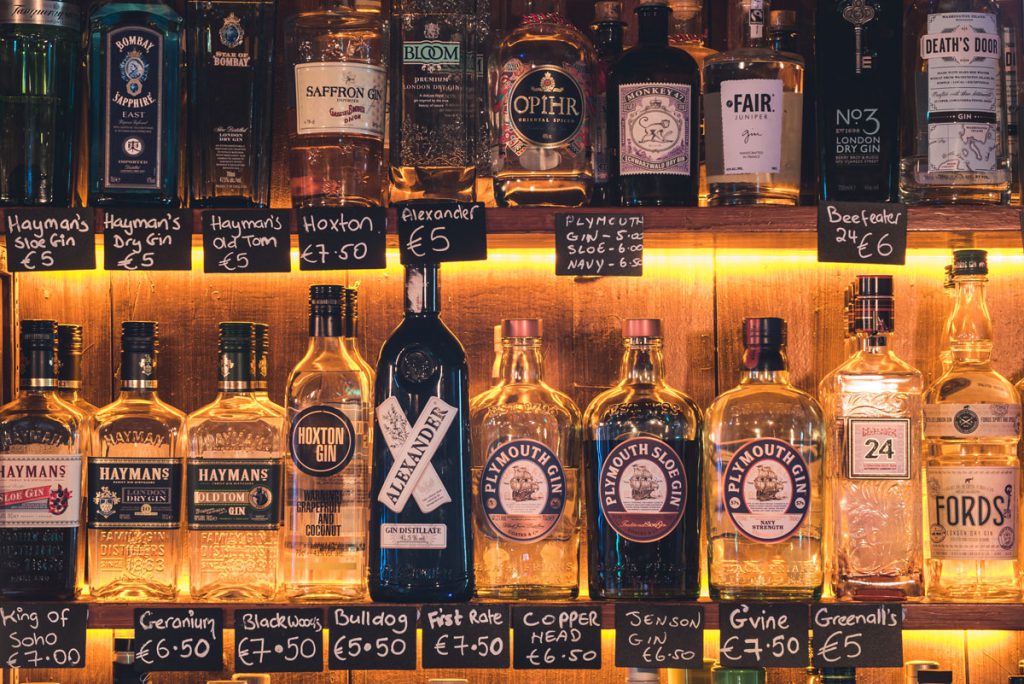 Set down a laneway – St Johns Avenue – in Waterford city, Ireland's historic Viking city in the South East, we've rarely come across a pub so well stocked with gins and such knowledgeable, friendly staff. Davy Macs is an institution and, though it's small, it punches well above its weight in terms of what it offers.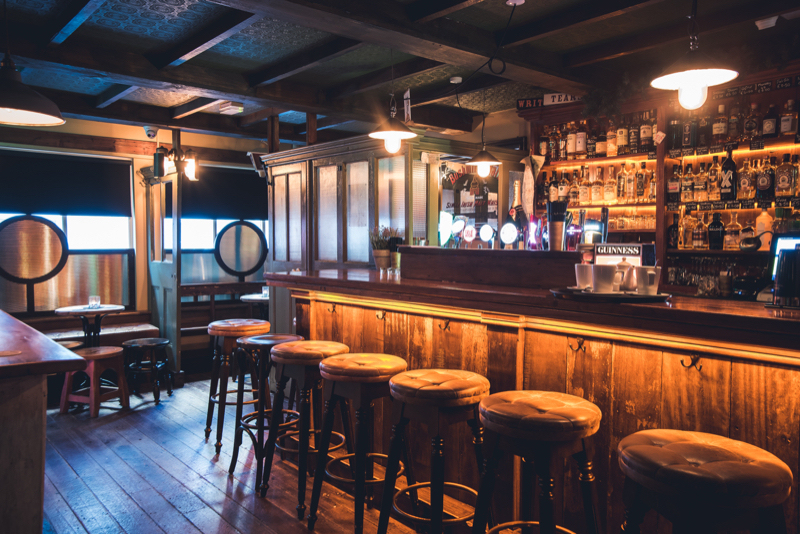 Particularly remarked for their mastery of gin-based cocktails, whether you prefer something fancy and over-the-top or a simple neat sip, this is THE place in Waterford for gin lovers to make a pilgrimage to.
La Gintonería, SAN SEBASTIÁN, Basque Country [Spain 🇪🇸]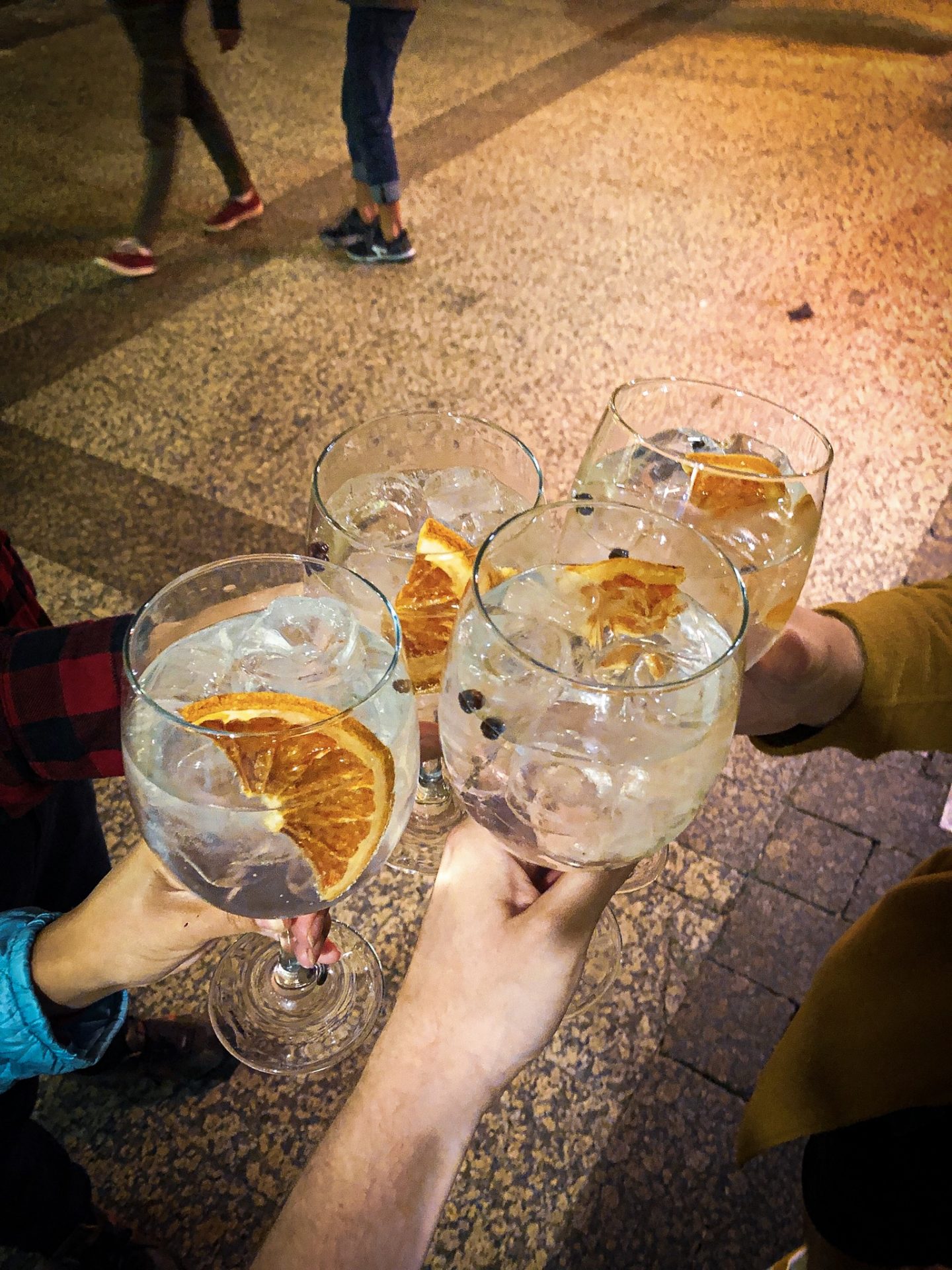 One of the gin capitals of Europe, you will see a selection of premium gin brands in bars across the food destination that is San Sebastián in the Basque region of northern Spain. We've written a travel guide to San Sebastian as well as the must-try dishes in the pintxos bars and restaurants of the city, but this article is all about gin.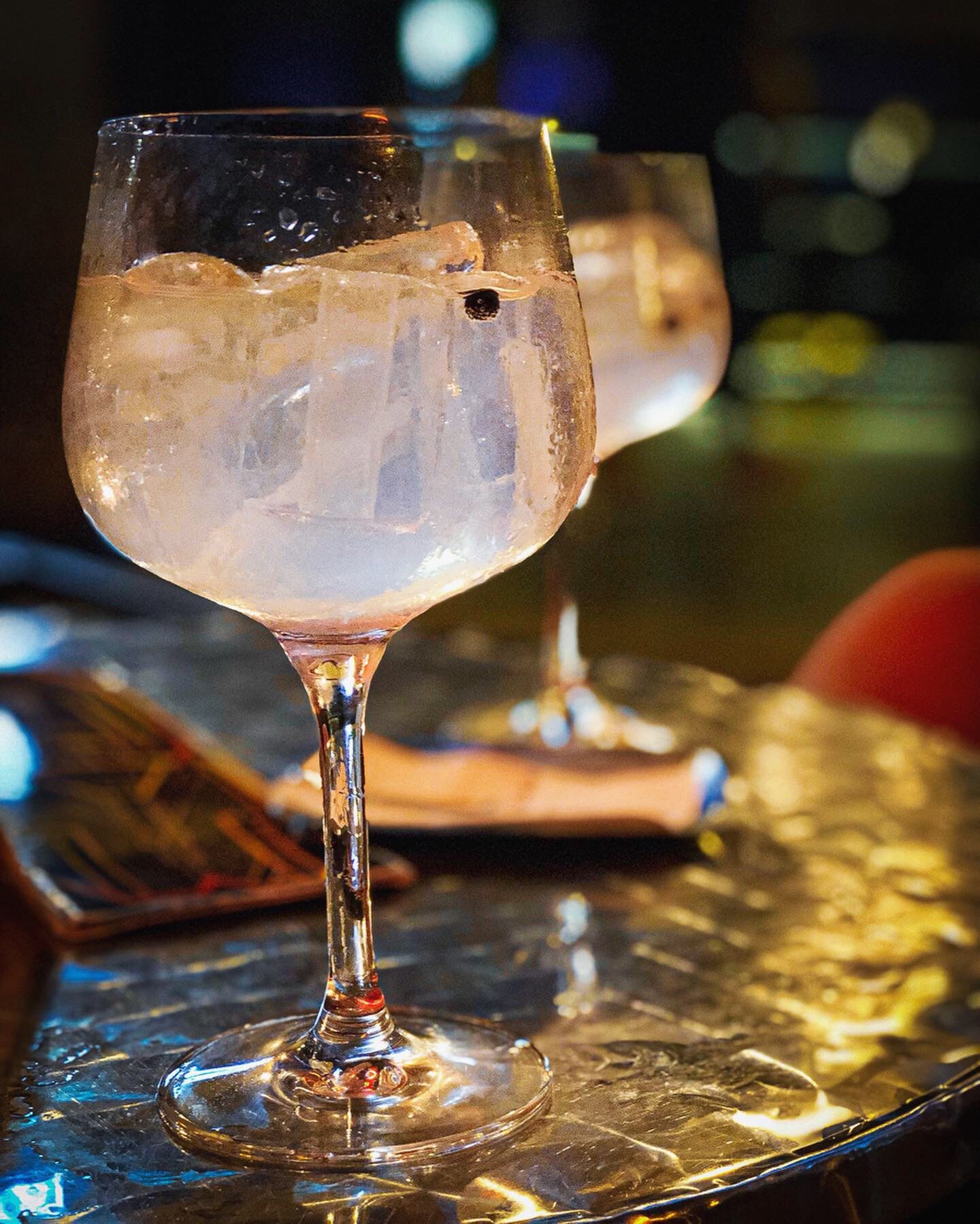 You'll find the local (ish) favourite, Nordés (nord-ez), a refreshing and botanical-heavy Galician gin from further along the Spanish coast and made using Albarino grapes rather than grain spirit, in most bars. Another notable Spanish gin to try is the Mediterranean-influenced Gin Mare (gin mar-ay) which hails from a small seaside city called Vilanova in Catalonia on the other side of the Iberian Peninsula, slap bang between Barcelona and Tarragona.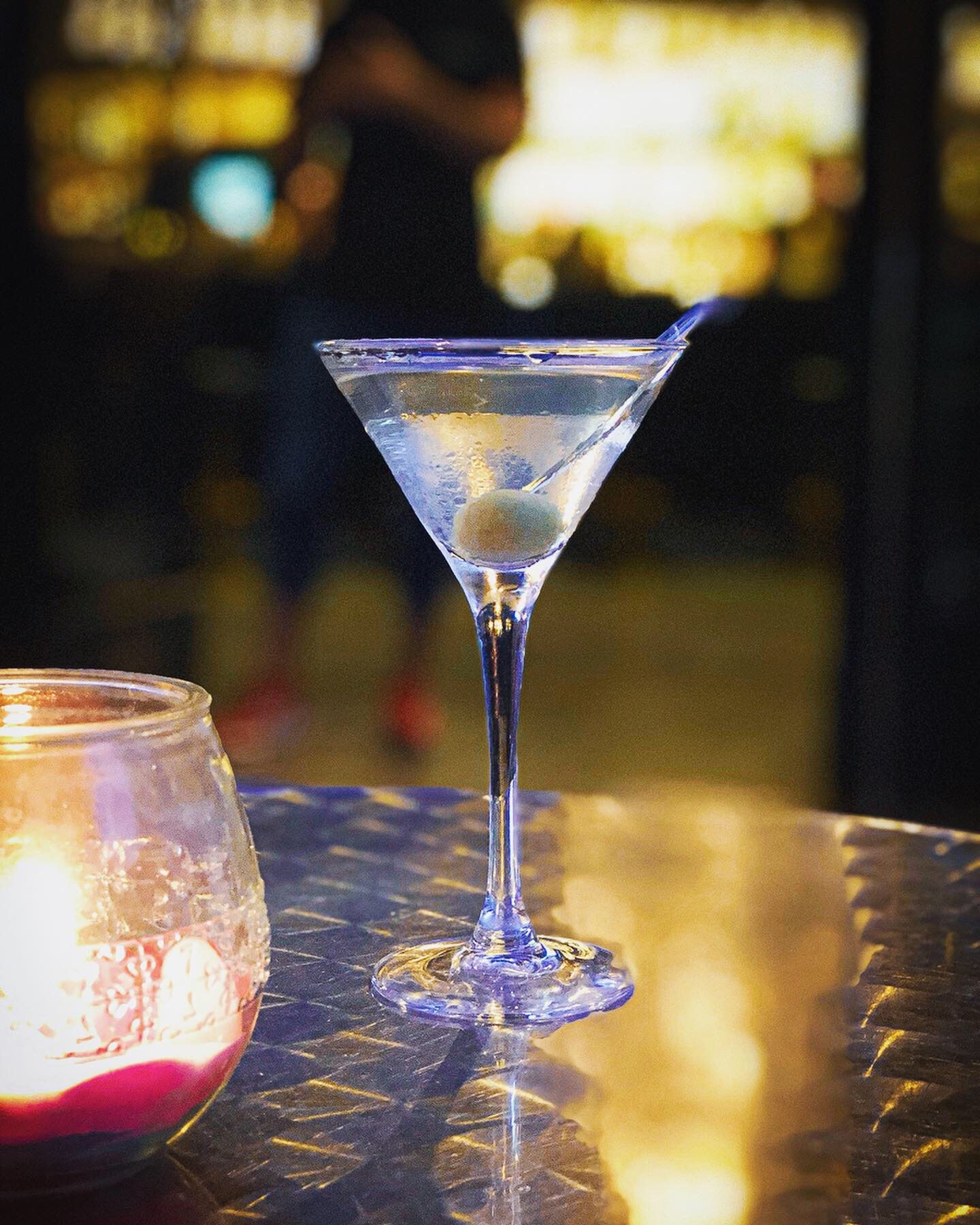 So where to have gin? We enjoyed it in both Atari and Sirimiri (the latter is named after a Basque word for light misty rain, which is beautiful) plus the pintxos bar across the street Casa Vergara, whilst we've also heard good things about the selection and serves in Cote, the plush, opulent HotelMaria Cristina and Gott Bar on Constitución Plaza; but one that beats them all when it comes to gin is La Gintonería Donostiarra.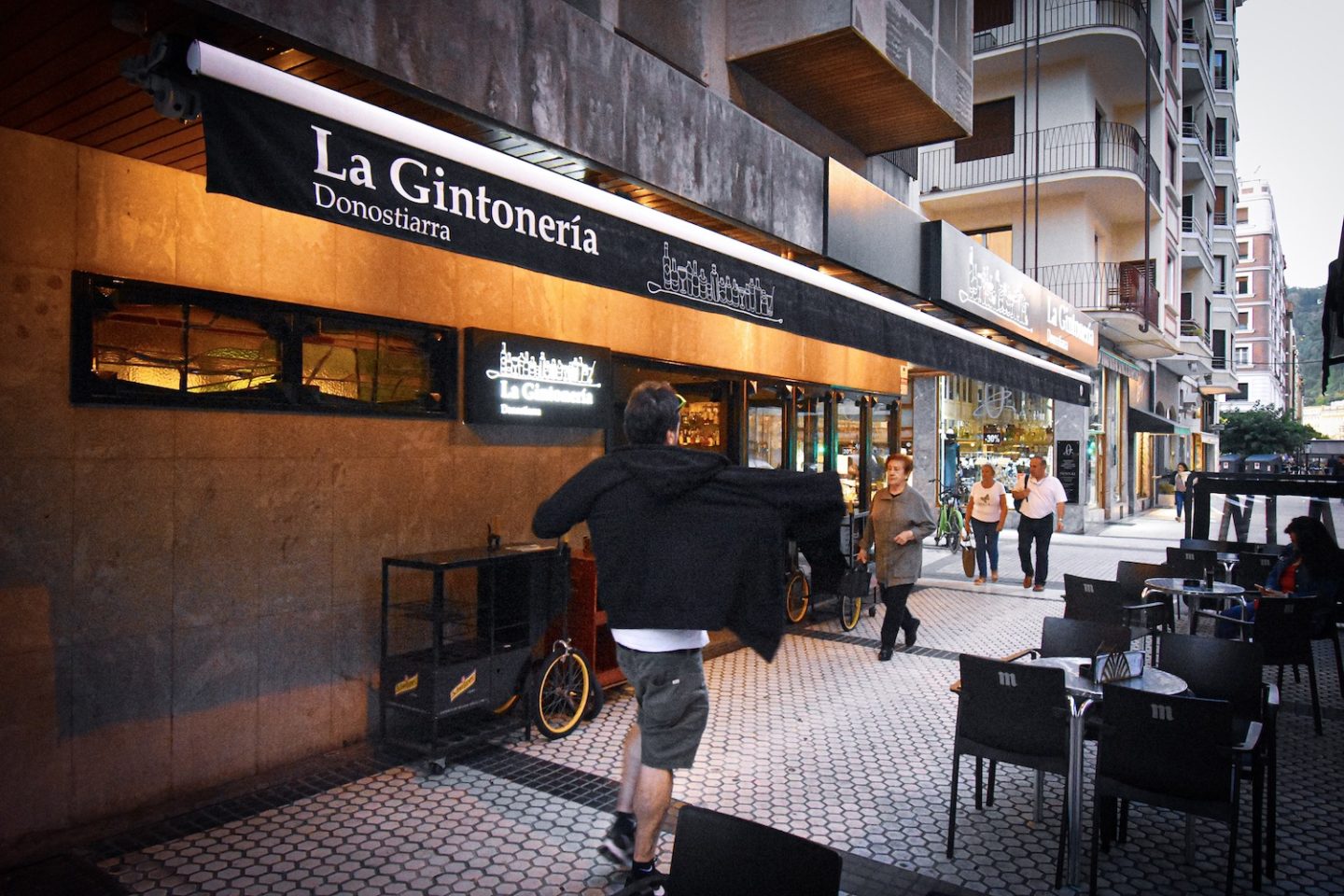 This is a Mecca for gin fans, with what must be well over a hundred in their bar back line-up, all along the walls. The interior of La Gintonería is a twist on art deco with lots of gold gilding and clean lines; prop up the bar on counter seats, slide into a cosy booth for two or four inside or appoint yourself on the expansive terrace outside. As good for a stiff, dirty gin martini as it is for a gin tonic fishbowl, all the good gin stuff is ticked off here: well made drinks with the correct measures, large ice cubes, perfect serves.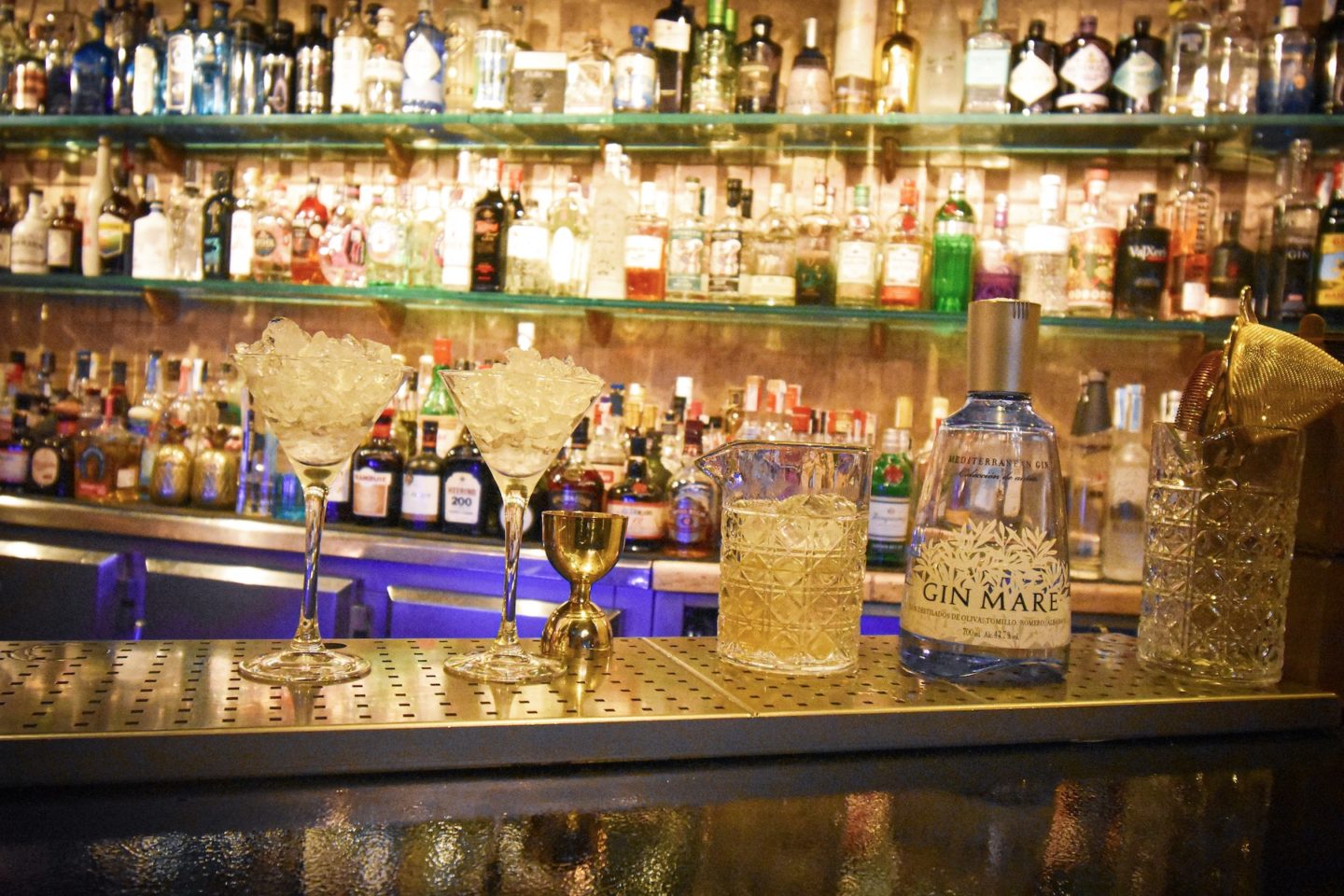 They also have gin-based cocktails – from classic to cutting-edge – as well as lots of fun with heady botanical garnishes and finishes with dry ice for a little added drama. Perfection in every sip.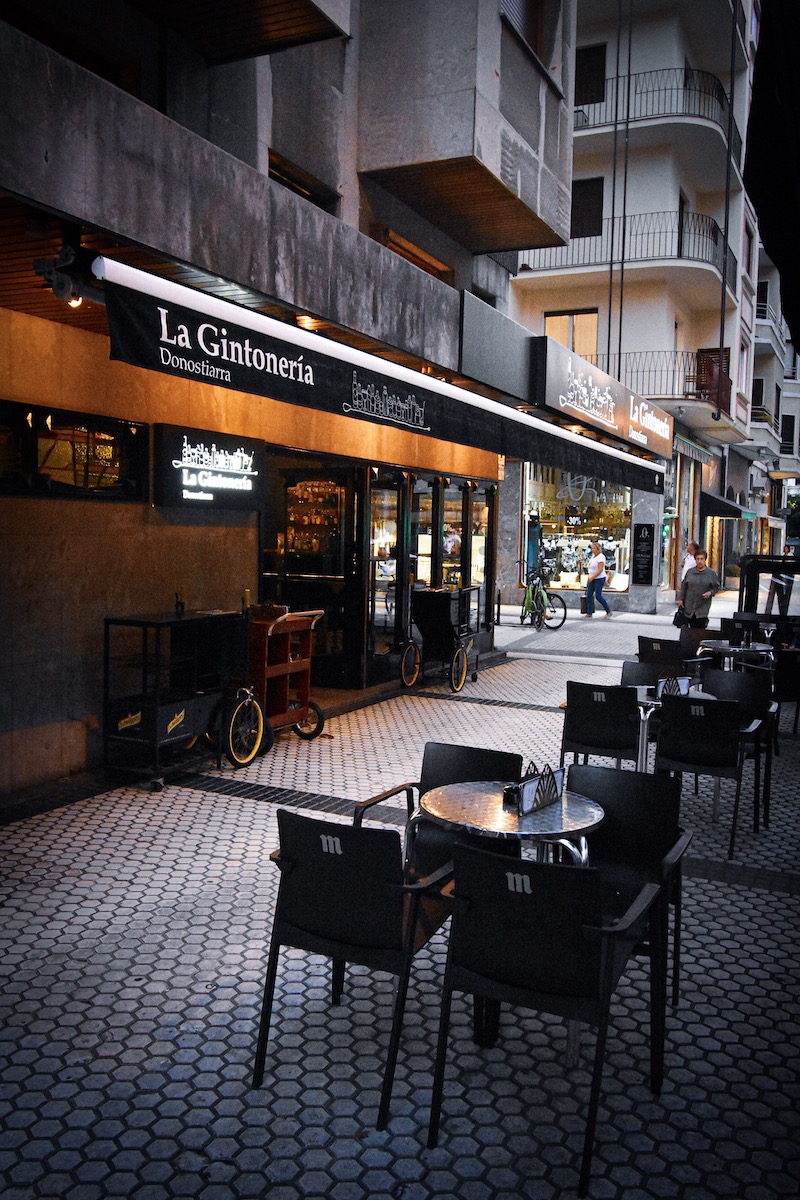 La Gintonería is in the trendy Gros neighbourhood surrounded by other restaurants and bars, so well worth spending an evening around this area.
Muriel's (Cafe Bar), Belfast, Northern Ireland 🇬🇧
If you're looking for a gin joint with a bit of cheeky personality, Muriel's on Belfast's Church Lane is the spot for you. Step inside, marvel at the washing line on the ceiling appointed with brassieres of all colours and sizes. Ascend a floor above and hold court in one of the cosy corners.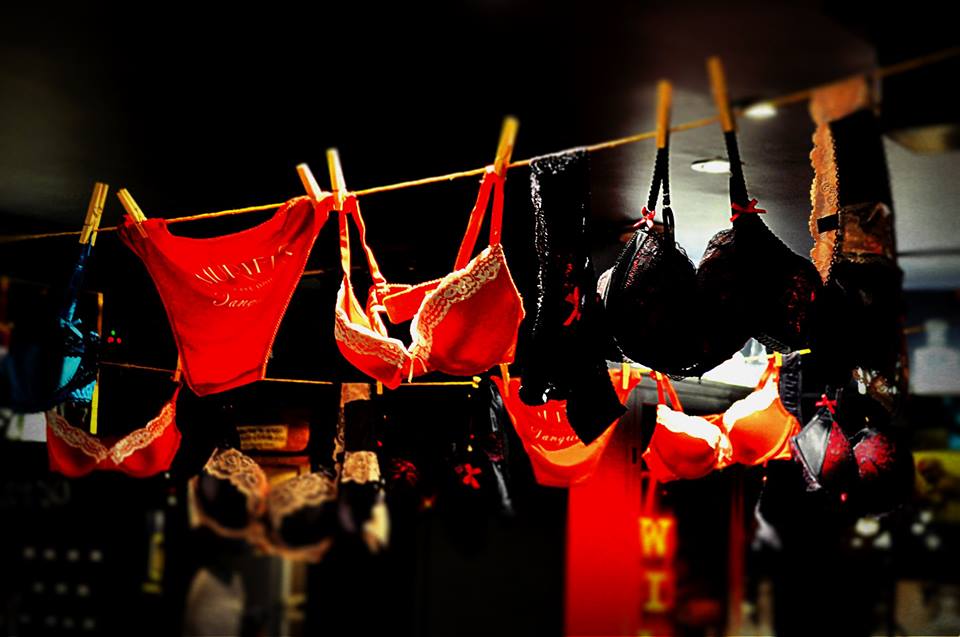 Part bar, part boudoir, this is a neat little spot to begin or end the night. Whilst in Belfast, you absolutely have to try Jawbox Gin, sipping on it in its most traditional form (ginger ale + lime + yellowman/cinder toffee/hokey pokey honeycomb) and hear all about the story of how Jawbox got its name and how Belfast actually helped invent the gin and tonic with the birth of the 'mixer', or 'aerated water' as once they were known.
It's owned by the same crowd who own and operate The Spaniard bar a stone's throw away, and also just as quirky and irreverent. In fact, Muriel's is self-described as "quirky yet laid back and comfortable little gem with a love of gin". The team are very active on social media, so well worth following to positively increase the amount of gin-related content on your feeds and timelines.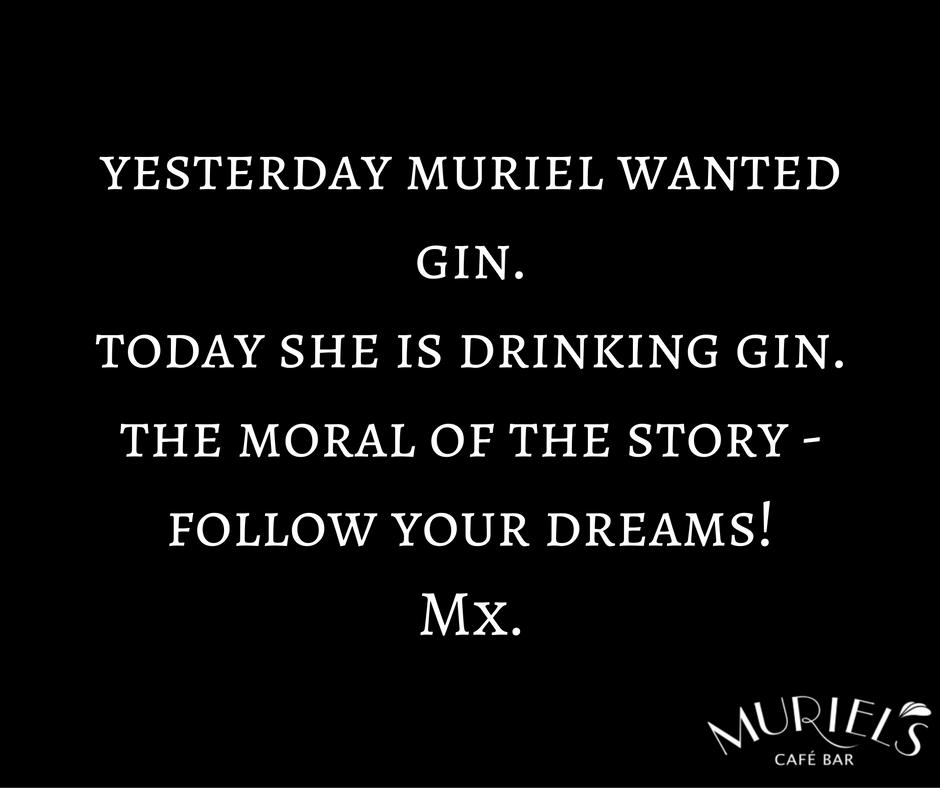 Side note: downstairs is an EPIC burger place called Pablo's which the team also own and you could do worse than order a burger to-go downstairs and enjoy your last drink of the night upstairs whilst it's made. In fact, you can even eat it upstairs once cooked, or you can even have it ordered over to The Spaniard if you're drinking in there. Delicious burger and booze bliss.
Razmataz, Amsterdam, The Netherlands 🇳🇱
Technically not just a bar, this is also a very well-regarded modern European (French/Italian heavy) restaurant with a cutting-edge wine and beer list, too. But for the purposes of this post, we're solely focused on the clear spirit offering.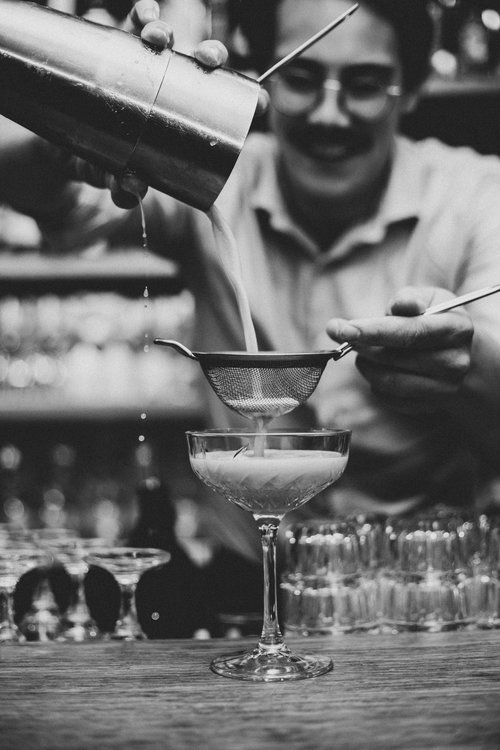 Aside from a slick cocktail menu, they also have a dedicated Negroni (vermouth) menu and a Gin & Tonic menu for the discerning gin drinker. You can be sure that your gin of choice will be delivered with the correct serve or ratio in a cocktail and Razmataz is widely held as one of the best gin spots in the entire Dutch capital.
A traditional Catalan restaurant in the city's pretty bistro-lined and cafe-adorned Carrer d'Enric Granados, Bardot is not only a popular restaurant but its bar is also a welcoming spot to pull up a high chair and mull over which of their 40+ gin selection might tempt you.
Naturally, you'll be beckoned in by the cerulean hue on the front awnings and the daily-updated chalkboard pointing out what's on offer, freshest, best and most special on the day, but you could do worse than stop by here for a gin tonic and some pica-pica, the Catalan term for little bites, nibbles and snacks served alongside a glass of wine or an aperitif before an evening meal. Think tapas, except smaller and Catalonian.
Our bar of choice for a martini in particular. The Sidecar is a sultry little number set off the main lounge of one of Dublin's most pristine hotels, The Westbury.
A floor up from ground level, the bar has touches of art deco and is dripping in elegance – the exact kind of place you'd come and choose a really gorgeous bottle of Champagne and sit and enjoy it with the best company for an hour or to toast an occasion. However, we find ourselves here every couple of months just for a well-made martini.
The bartenders know exactly how to wrestle with a spirit and there's a pretty good line-up of gin bottles behind the bar. If you fancy it, there's a semi-outdoor snug/terrace to one side of the bar.
Gin 71, Glasgow, UK 🏴󠁧󠁢󠁳󠁣󠁴󠁿🇬🇧
With no fewer than three branches in Glasgow, safe to say there will always be somewhere to covet an ice-cold gin and tonic in the Scottish capital.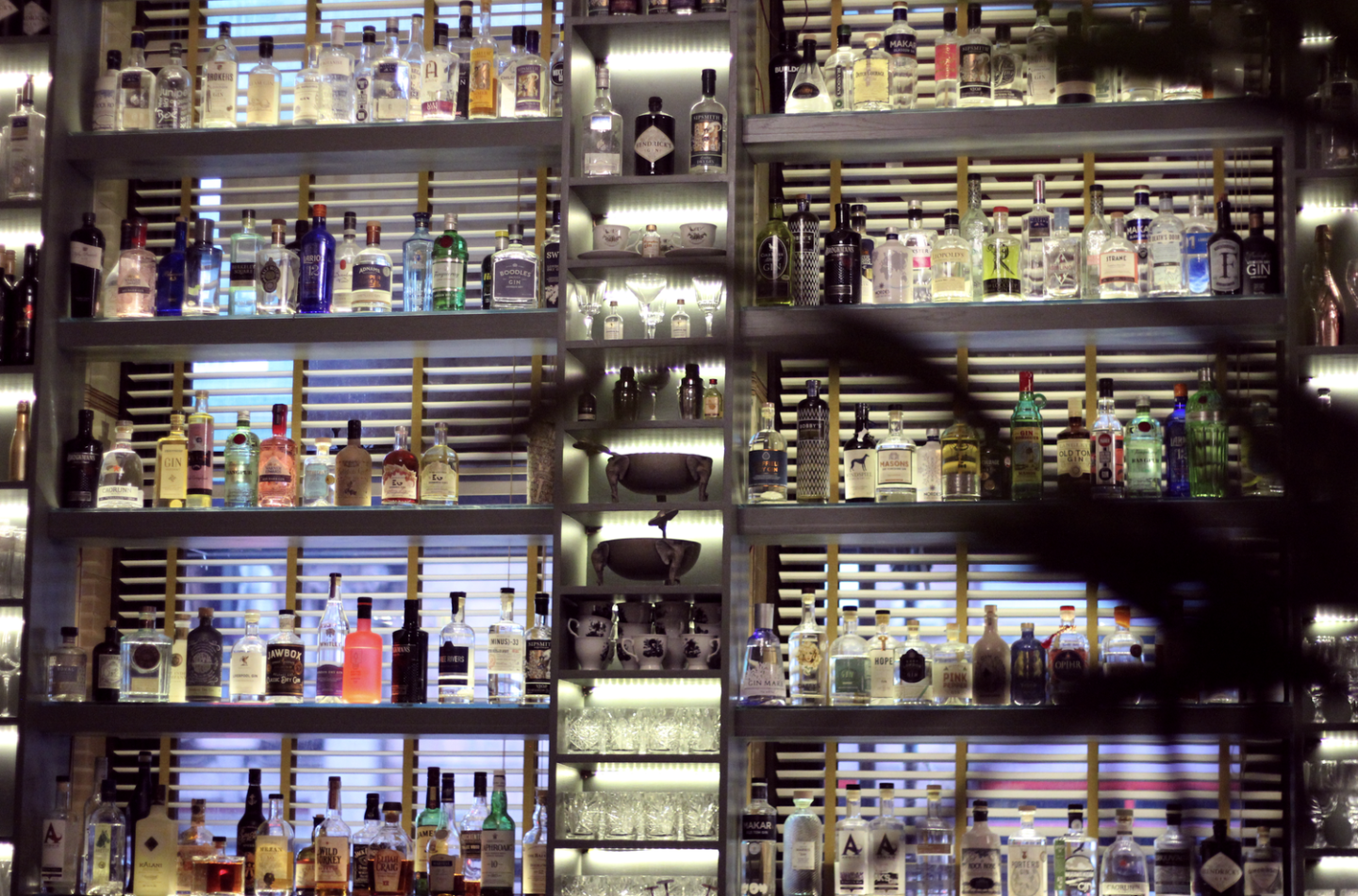 This bar and restaurant group celebrates gin in both drinks and dishes, with beautiful branches decked out in opulent, elegant stylings that make sipping gin stylishly something everyone can enjoy. They also host regular gin-based events.
An unlikely one in this list maybe, but this large town just under the Irish border is an award-winner of a gin bar.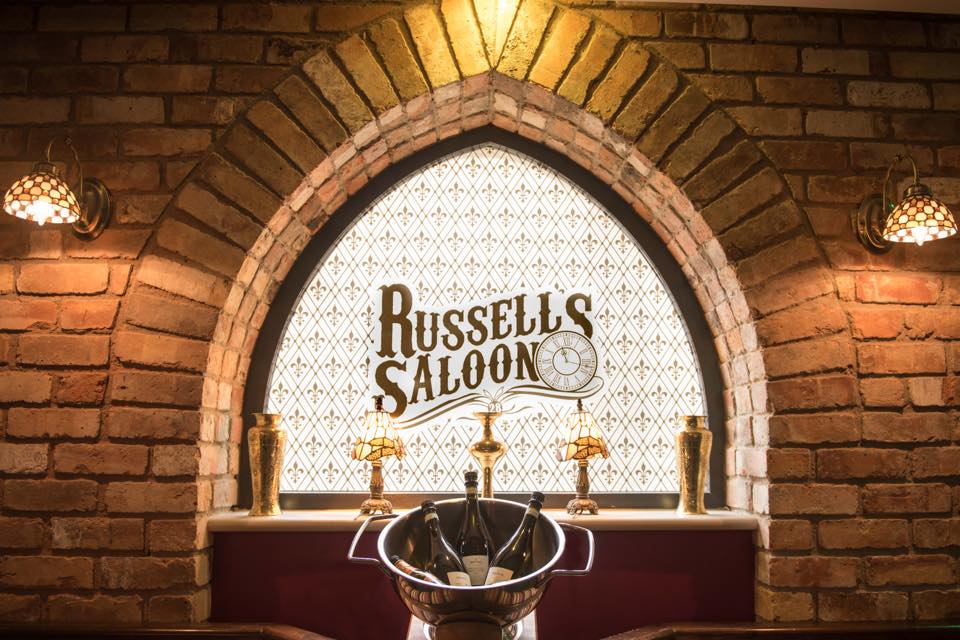 An emporium, to give it its proper title, Russell's has won many accolades over the short few years (including being purveyor of Ireland's Best G&T 2018) it's been in the gin slinging business and claims to have 460+ gins in stock to choose from.
Worth the trip alone – even if we are from Drogheda, the rival town in our County of Louth!
Where are your favourite gin bars? Let us know in a comment below please!
🍸