From al fresco rooftop bars to subterranean lounges, pints in car park pop-ups to cloud-skimming sips in skyscrapers, Londoners love a unique space to sink a drink. A brand new Bishopsgate cellar bar is quickly becoming our favourite hangout, specialising in sensational shrub cocktails and trendy am-oozy-ing gourmet toasties.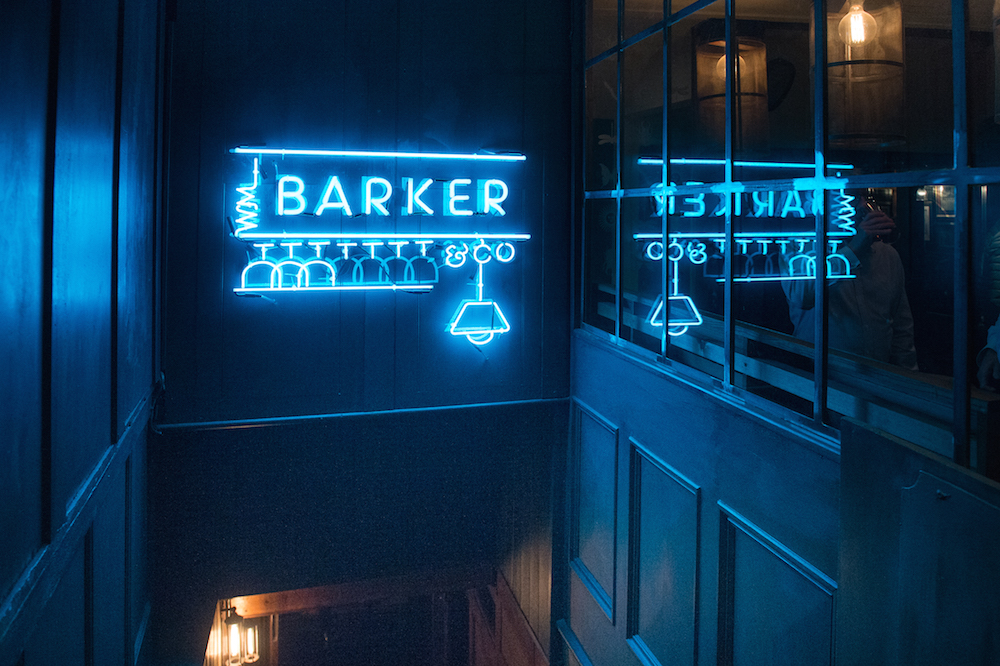 Cocktails + toasties = a match made in heaven at any time of the day, if you ask us (we're kicking ourselves we didn't think of it first!)
WM Barker & Co sits between Shoreditch, Spitalfields and Liverpool Street – the epicentre of all that's cool in (central) East London. We spent much of our first year over here immersed in this creative, colourful and historic part of the city whilst we embraced dwelling in our East End digs. Though these days our visits East are becoming rarer, we've been tempted more than once by the promise of this new ultra-casual underground lounge serving gourmet coffee throughout the day and amazing cocktails late into the night.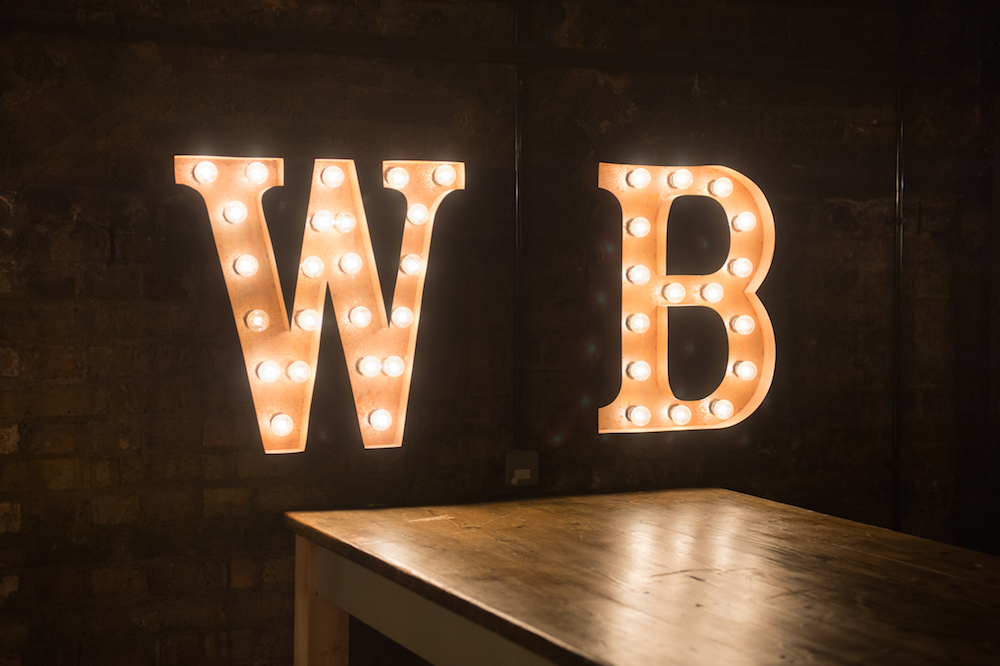 Guided downstairs by nothing more than an electric blue neon sign, descend to find a cosy hangout that's all exposed brick, weathered floorboards and original beams.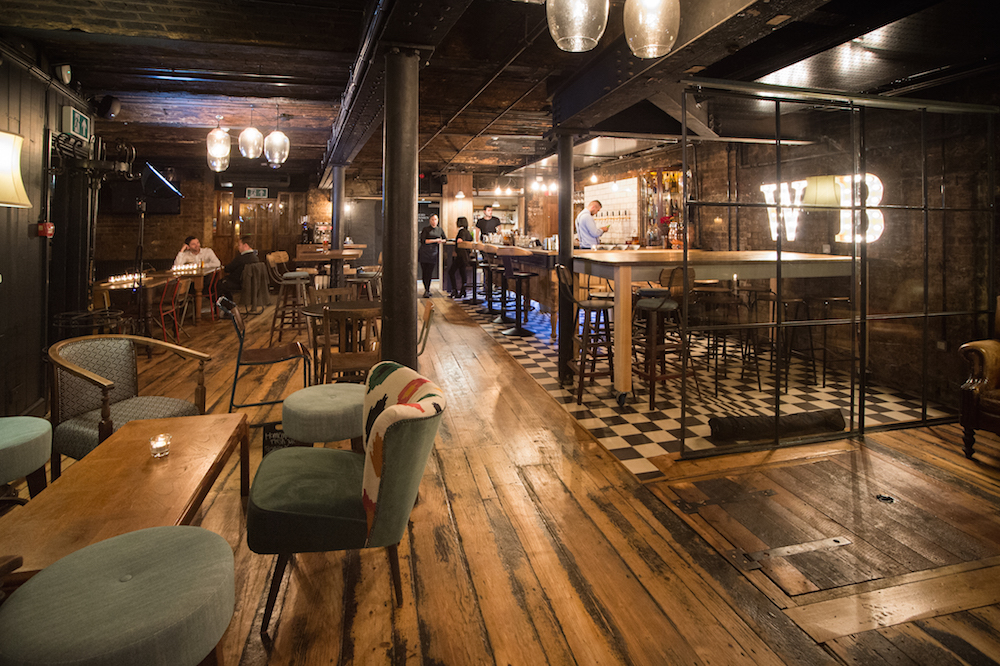 Character is championed here, though polished with a subtle contemporary edge, bringing this bar right into the 21st century whilst honouring its heritage (it's named after a former owner of the space). Enjoy table service as you sink into one of the granny chic armchairs or sit around a schoolhouse-style reclaimed wooden tables and chairs. If feeling chatty, pull up a half-back buttery soft leather bar stool and talk all things cocktails with the engaging mixology team.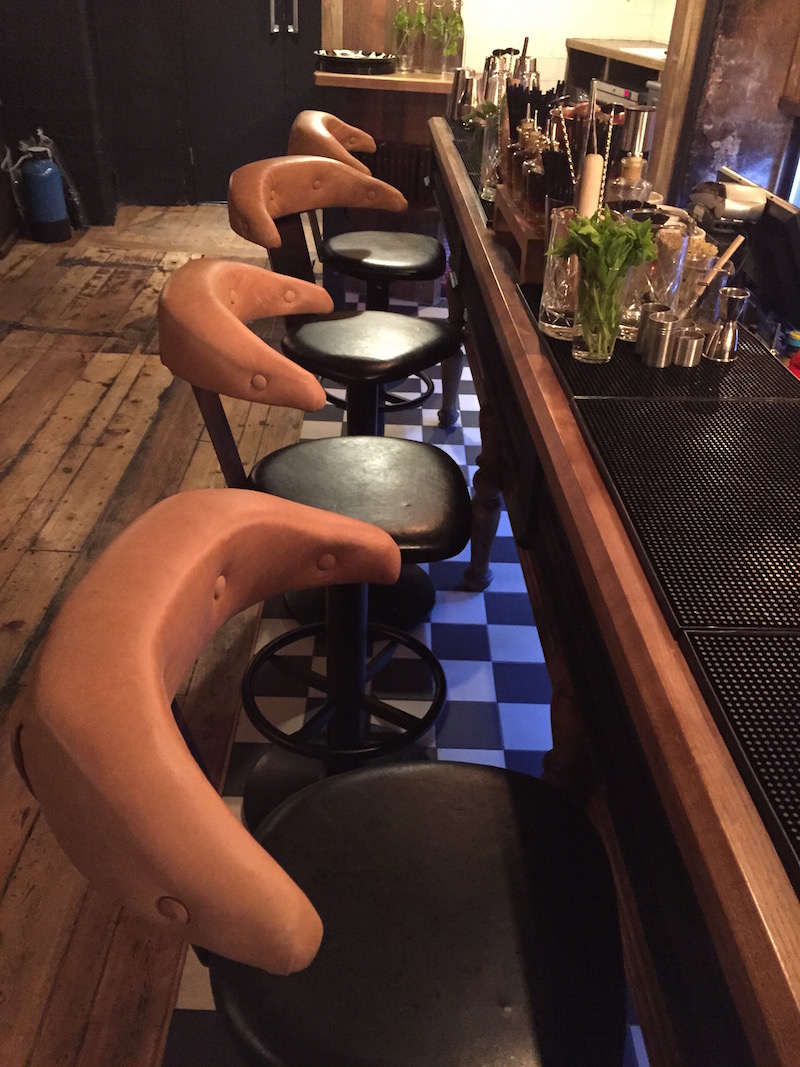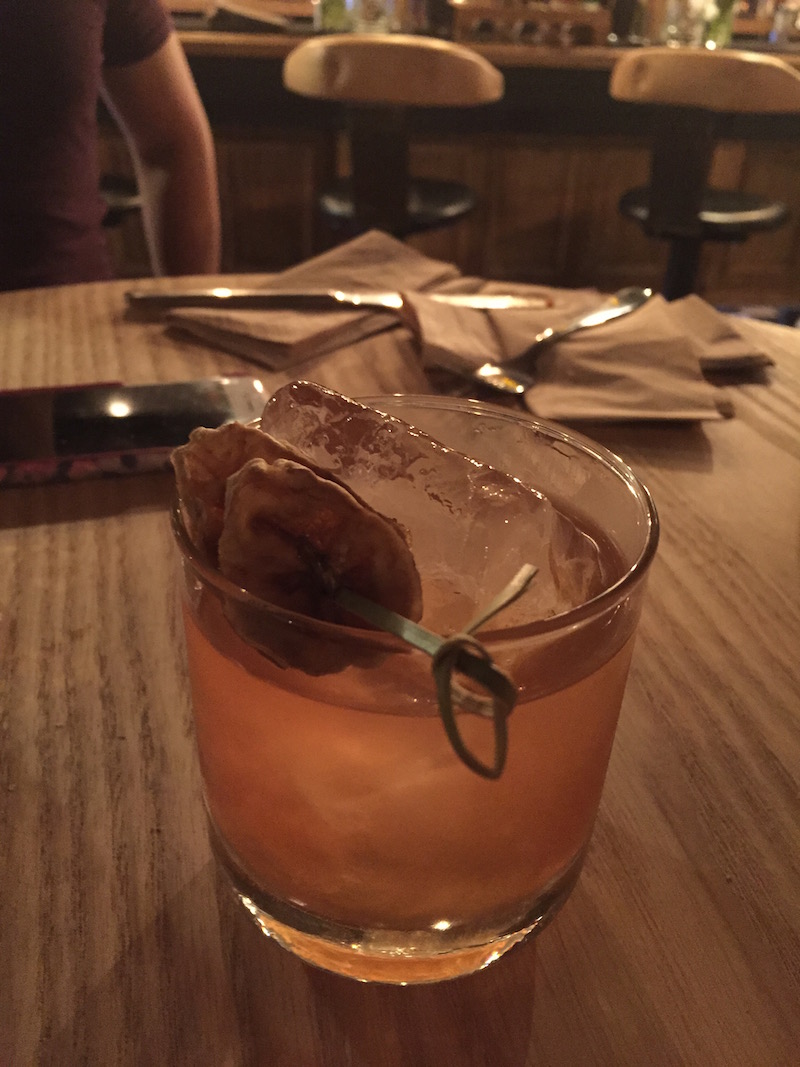 Consulted by creative cocktail councillors from Salts Of The Earth, the seasonally-changing menu of just ten tipples is based around shrub cocktails – the painfully cool, of-the-moment twist to traditional drinks featuring specially-created syrups which balance sweet and sour. Shrubs seem to elevate an enjoyable drink to an outstanding one.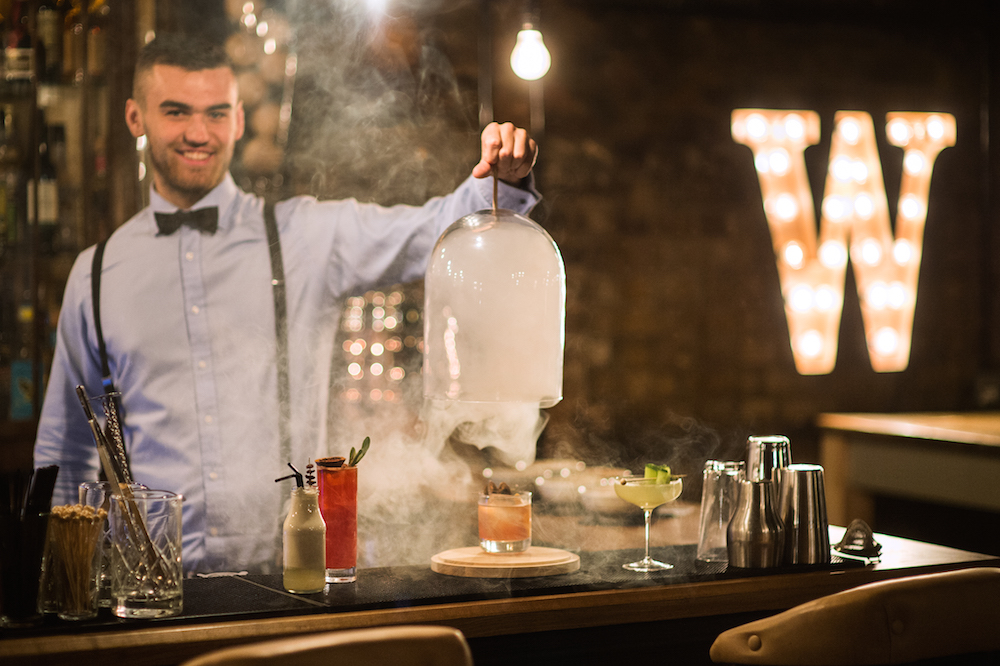 Each option is named after an iconic area of London and accompanied by a hashtag representing the typical drinker found there.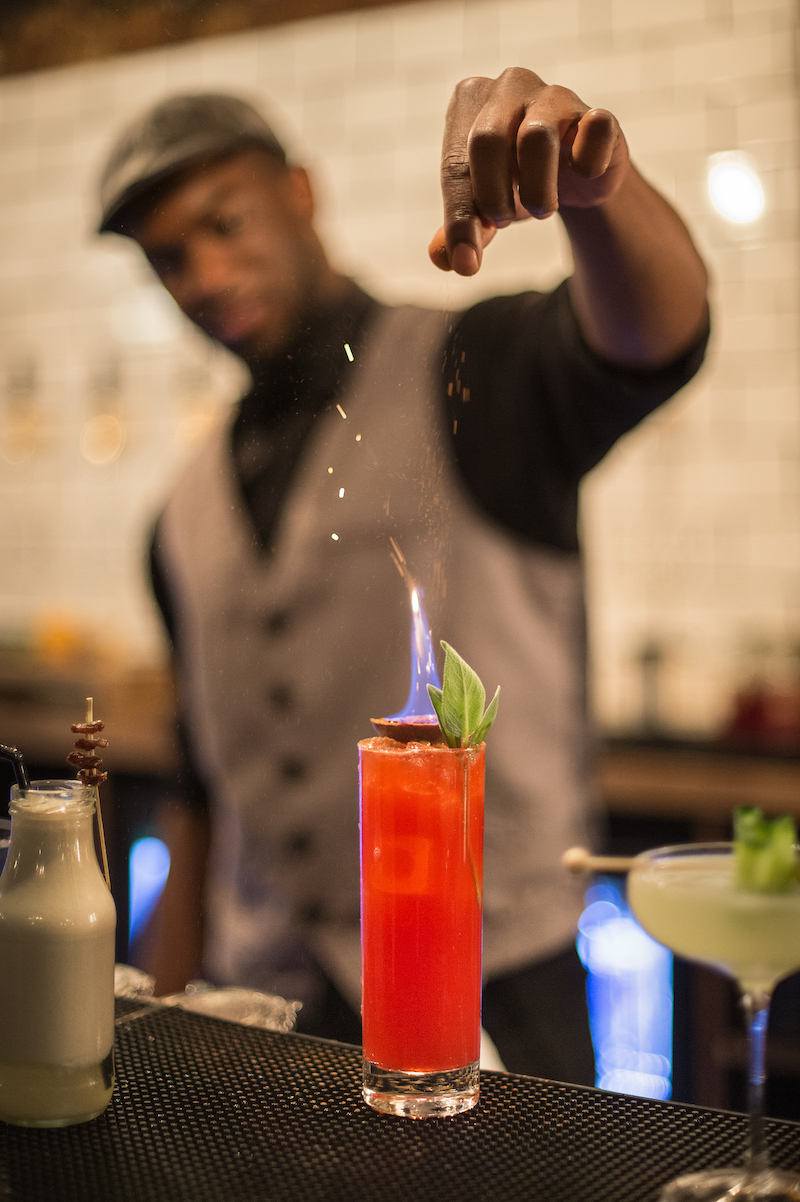 We particularly adore #TheArtist (The Shoreditch) a fabulous, floral, free-spirited sip with Beefeater Gin, parmaviolet shrub, elderflower and catnip tincture; #ThePhotographer (The Hoxton) muddling a duo of Sipsmith gins with apricot liqueur, pomegranate shrub and a shortbread crumble rim; as well as #TheEntrepreneur (WM Banana & Co) the bar's signature serve offering a riff on an Old Fashioned with banana-infused Chivas Regal, bitters, banana shrub and banana crisp.
Tonight calls for a Hoxton #ThePhotographer @sipsmith gin, sloe gin, apricot liqueur, pomegranate shrub & lime pic.twitter.com/T9vzUdQZaY

— WM Barker & Co. (@WM_Barker) October 21, 2015
You'll also find beers and ales on tap whilst local London craft brews (Meantime, Camden Town Brewery) and premium lagers fill the fridges.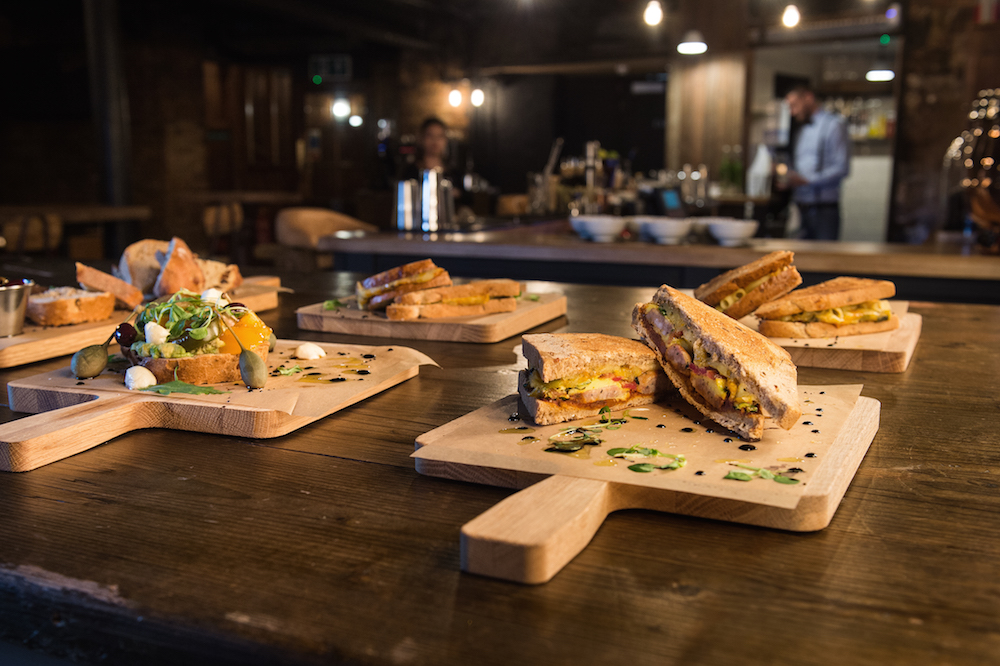 From breakfast to late night bites, WM Barker & Co. offers gourmet toasties freshly made to-order, daily-changing soups and sharing boards of charcuterie and cheese served until 11pm Monday to Wednesday, and 1am Thursday to Saturday.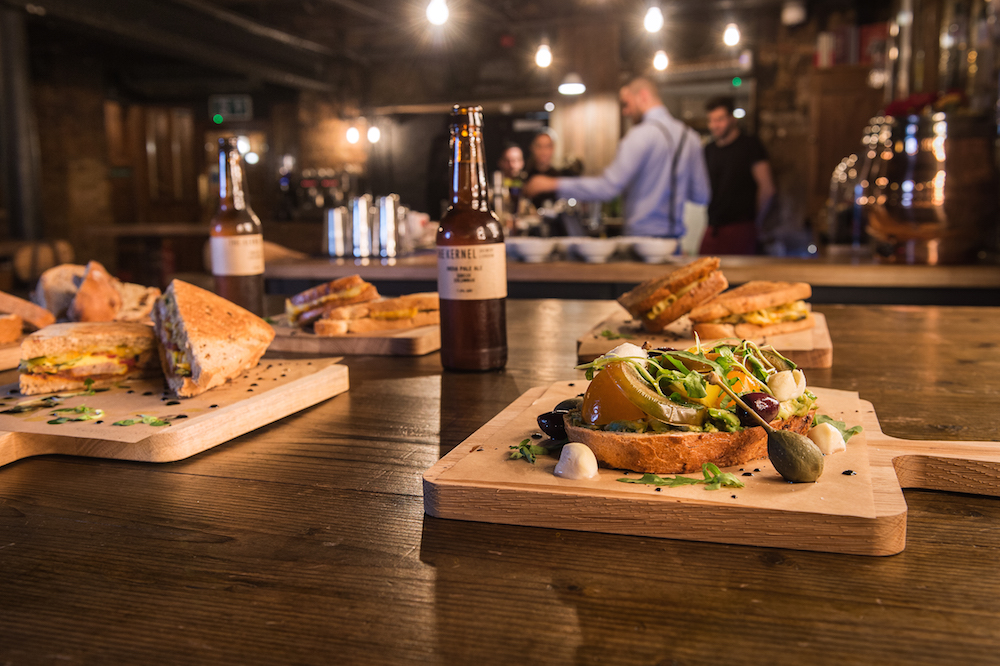 The trends don't end there, there's a Brinner toastie (have you met us? We naturally pounced on this in seconds); as well as a Mac 'n' Cheese with chorizo pâté and caramelised red onion; and the ooey, gooey Five Cheese Ooze, a melting amalgam of five British varieties with charred spring onions.
WMB open sandwich#smoked salmon-crème fraiche- pickled cucumber -soft boiled eggs & capers. pic.twitter.com/1GBhYSfVLZ

— WM Barker & Co. (@WM_Barker) October 3, 2015
Open sandwiches include hot smoked salmon with pickled cucumber, soft boiled hen's egg and capers; and smashed avocado with heritage tomatoes. Boards (feeding 2-4 people) offer a DIY mix of British cheeses and charcuterie including Rosary Ash, Blacksticks Blue and Ogleshield cheeses whilst the charcuterie choices include Scottish venison chorizo, seaweed and cider salami and veal salami with lemon and thyme.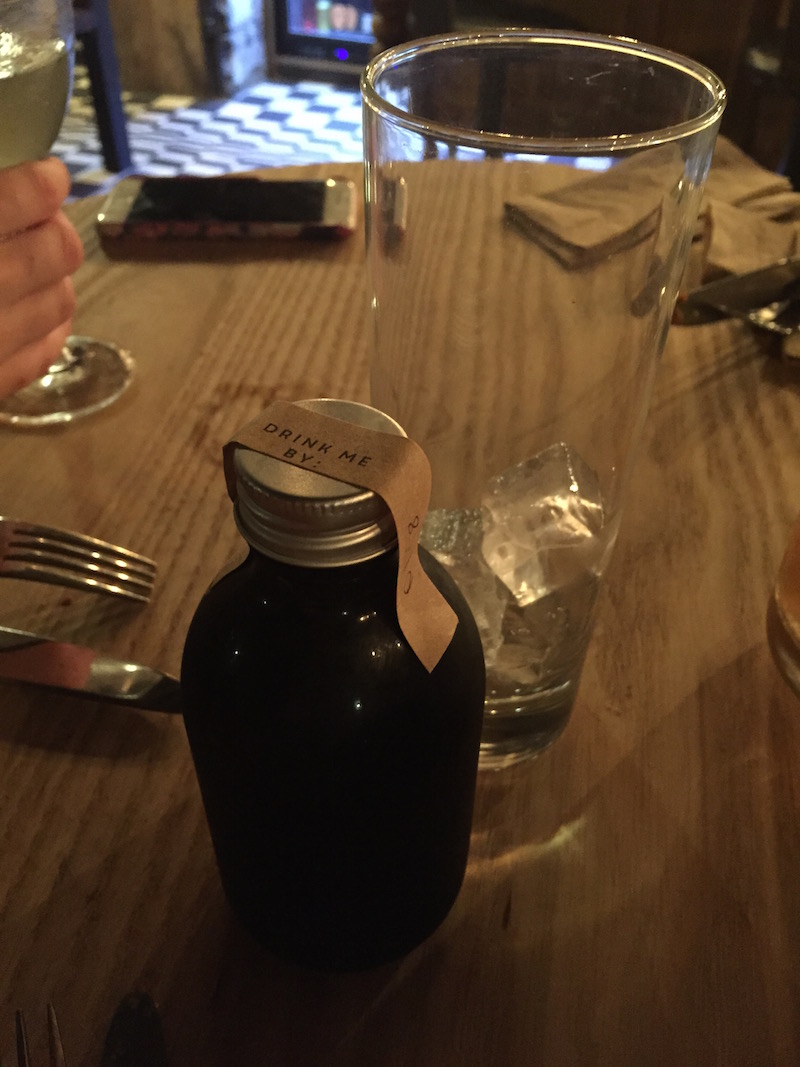 Not content with just having mixology licked, a talented team of baristas serve coffee throughout the day from the dedicated espresso station. Signature classic coffees sit alongside modern new brews on the menu, including 24-hour steeped cold brews and – our favourite – the bulletproof-style Will's Early Riser with double espresso, grass-fed butter and brain octane oil that's guaranteed to get your blood pumping and energy rising. Not a caffeine fiend like us? Happily sip one of the freshly-pressed fruit juices or a matcha green tea.
WM Barker & Co provides the true antidote to boring City bars and decrepit drinking dens. Cocktails, coffee, cheese, charcuterie and crispy toasties… this was made for us and you've gotta try this out!