Fadó, fadó – you might have heard this old Irish phrase a few times before, which translates from Gaeilge to English as 'long, long ago' or 'once upon a time'…
Okay, It's a little bit twee and has a dash of Disney about it but it's also a phrase filled with the feelings of Irish folklore and tradition. Tradition is terrifically important to us Paddys; so much of Irish history is based on the apparent 'gift of the gab' and our peoples' powers of storytelling – passing ancient song and story from generation to generation. Traditionally these begin with the aforementioned phrase to steep stories in more gravitas and grandeur.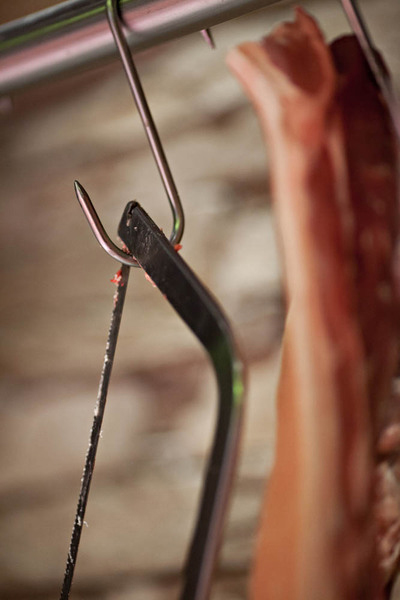 Another long-standing tradition for Irish people is bacon, served often with cabbage and 'spuds' (our affectionate name for potato, which strangely doubles up as a nickname for male members of Murphy families – don't ask us why!) It's a dish made at many times of the year, but usually put on the proverbial plinth in the centre of the table to celebrate St. Patrick's Day – the Irish national holiday.
One of our favourite butchers is Pat Whelan, fifth generation butchery genius and owner of James Whelan Butchers, based in Clonmel, Tipperary. Pat is an absolute fountain of knowledge where meat is concerned and devoutly passionate about butchery and supporting local Irish produce. A joy to see on Twitter, and always with fantastic recommendations for cooking meat, Pat's butchery business also stretches to a branch in the Irish food Mecca of Avoca in Monkstown on the outskirts of Dublin.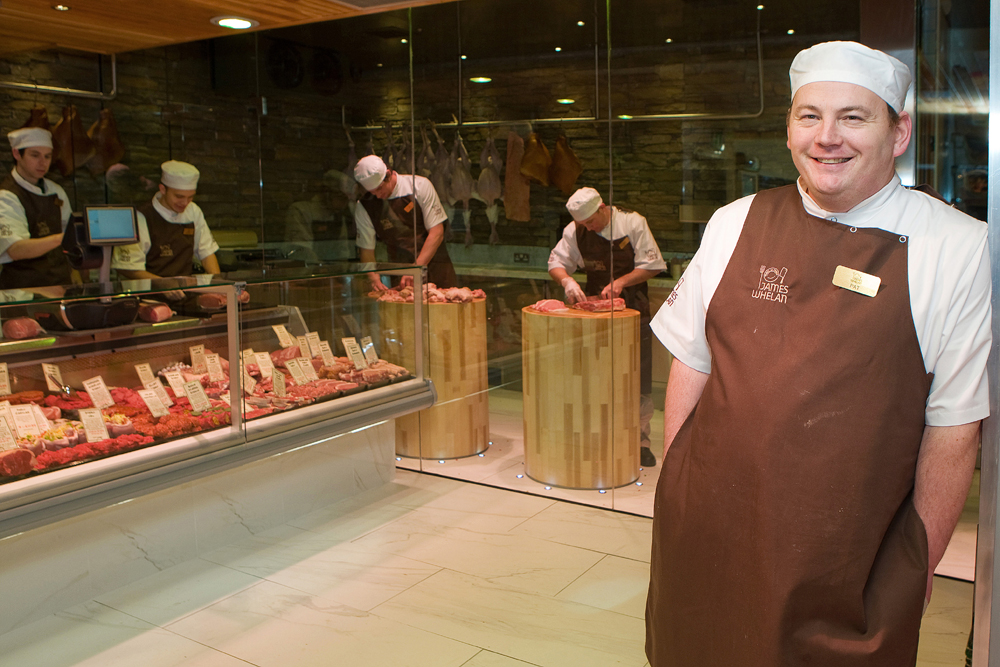 To say his meat is marvellous is an understatement, and now he's proving his business's worth yet again with a unique cut available for customers perfectly in time for Paddy's Day. You've heard of rack of lamb – a perennial favourite for chefs and budding cuisiniers alike – now welcome the rack of bacon. Left on the bone, this cut elevates the iconic Irish dish to the next level in both taste and theatre. A richer flavour is promised, naturally, by roasting on the bone and it's dry cured using the traditional, artisan methods they specialise in.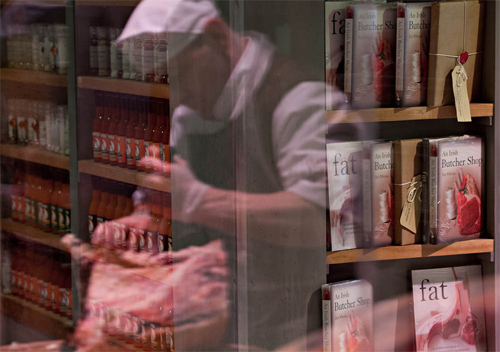 "Bacon is an intrinsically ancient Irish dish," Pat explains.  "For many years it was part of the weekly diet with bacon and cabbage a traditional favourite in many households.
"Rack of Bacon has been carefully developed to encompass all those wonderful memories of Irish bacon days of old, but with a new look that makes it perfect for the modern family.  Leaving those bones poking from the meat serves two very distinct purposes…  First of all it is a great aesthetic, it just looks interesting and as we eat with our eyes just as much as our mouths, our food should look as exciting as it tastes.
"The second benefit, which is probably more important, is taste.  Cooking meat on the bone will always be tastier than without.  And for the hungry at the table there is nothing better than privately having a little medieval buffet of your own with the leftovers later on; no need for napkins or plates, the bone serves as its own cocktail stick."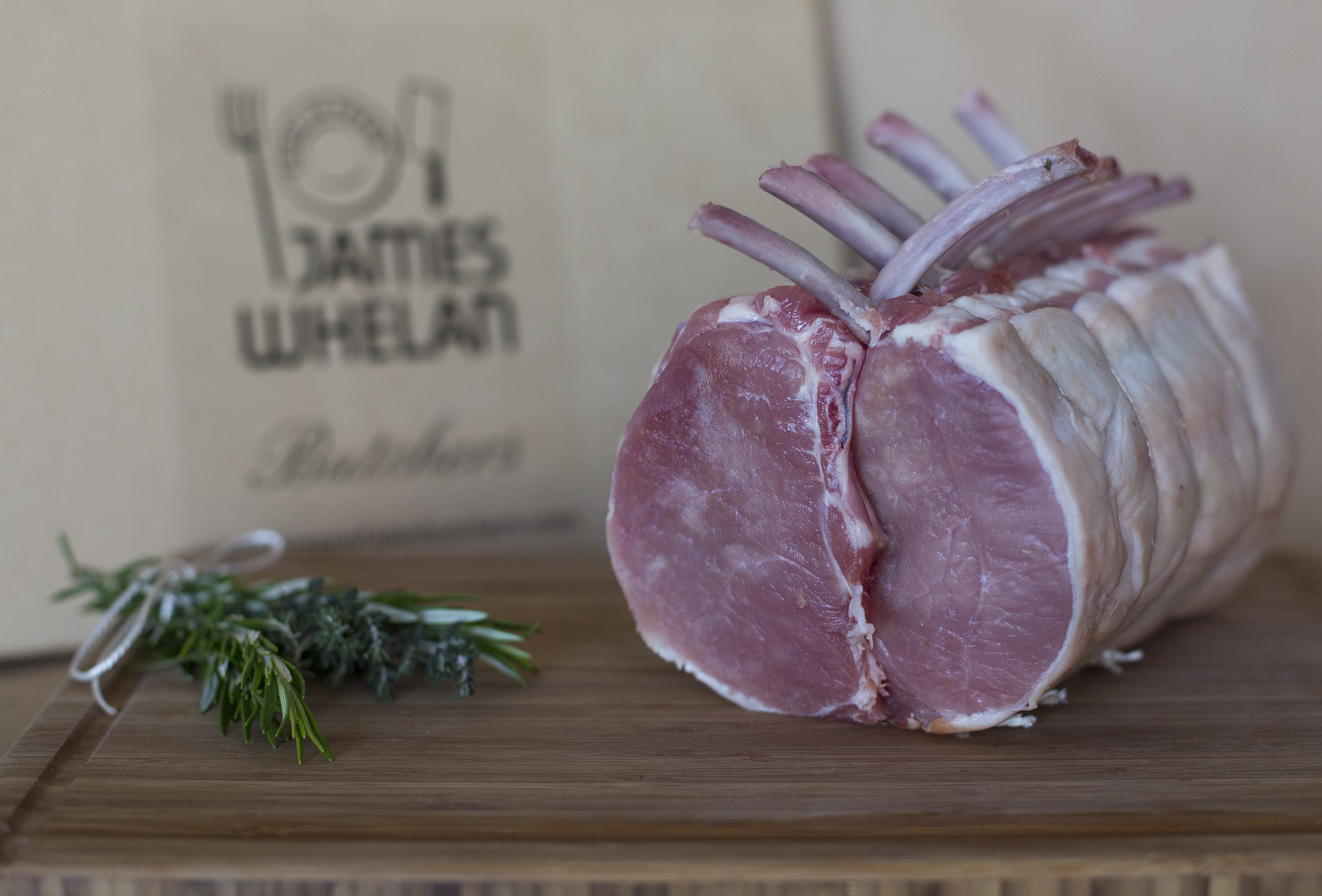 Probably the best bacon you will ever taste – none of your fat-drowned, slimy slivers on Sunday mornings or burnt-to-a-crisp crunchy cracklers as you might know, or worse, cook – this is proper Irish food that's stood the test of time and is designed to last. Pat suggests simply just roasting these bad boys moderately low @ 160°C for two hours. You couldn't say 'no' to a main meal centred around bacon now… could you? This new cut is available in either of Pat's stores, or 24/7 for online orders via his website.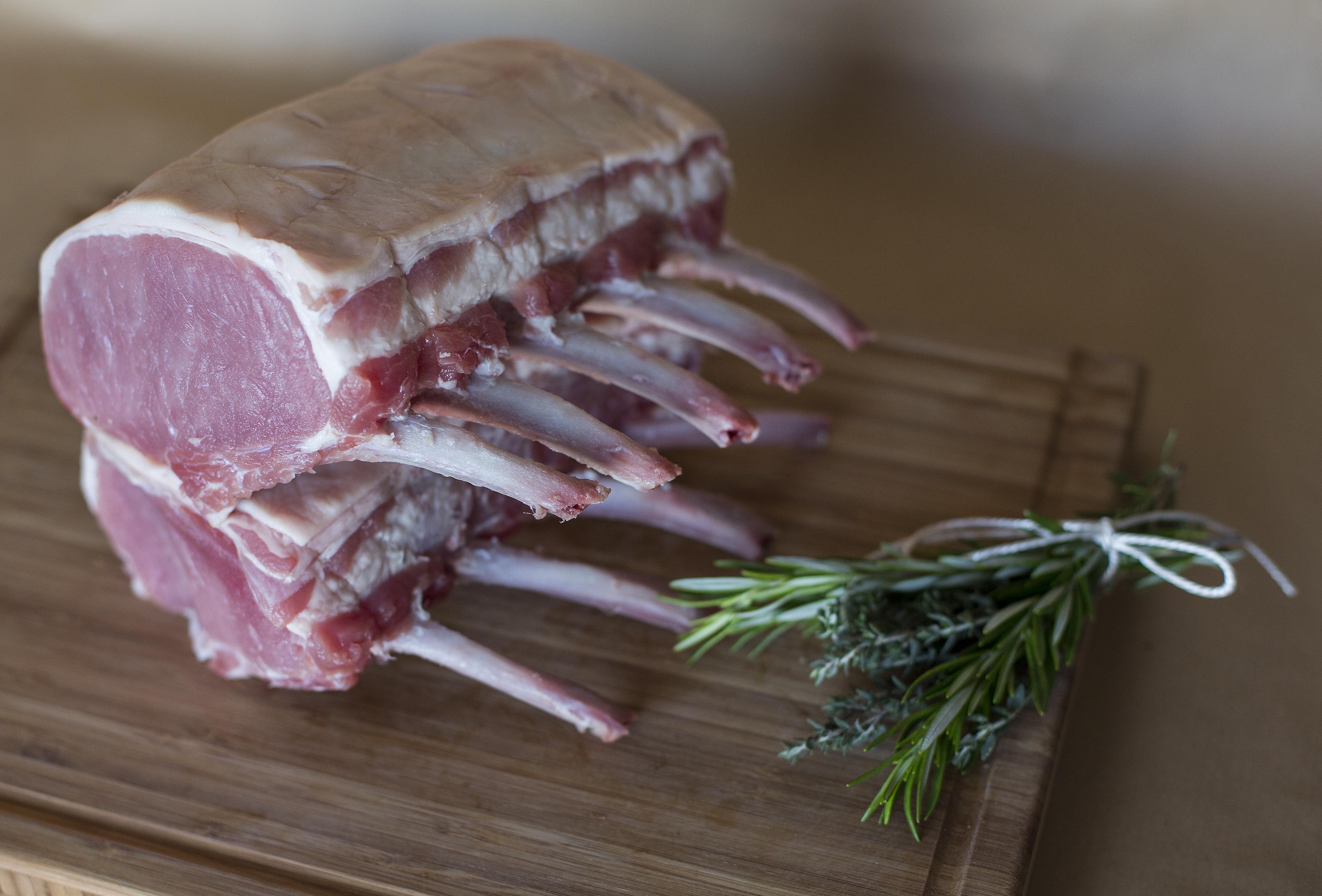 Everyone has their favourite accompaniments to bacon, so this weekend we will be making creamy parsley sauce and lots of Colcannon to serve with our bacon. We prefer to roast whole potatoes quite low and slow in their skins (impaled together with metal skewers to cook from within quicker)  until completely cooked and then scoop out the fluffy flesh once cooled and good for handling. We then whip it all together with a wooden spoon and some milk to slacken it and add in generous amounts of salt pepper and butter alongside the just-cooked cabbage slices. It's a lengthy process in comparison to traditional boiling and then mashing, we know, but the quality, texture and richness of the mash it produces is far superior.
How are you celebrating St. Patrick's Day this year? We have a couple more recipes coming for you later this week. Why not kick off dinner with an Irish Coffee?
All images (c) James Whelan Butchers