Normally, when we write our '48 Hours in…' posts they tend to be curated, condensed, 'best of' highlights from several trips. We try to cram as much into several research trips so that we can produce the ideal travel feature. For Paris, it's a little different. You see, it's taken us six years before actually visiting Paris together (yet we're two hours away on the train from London!)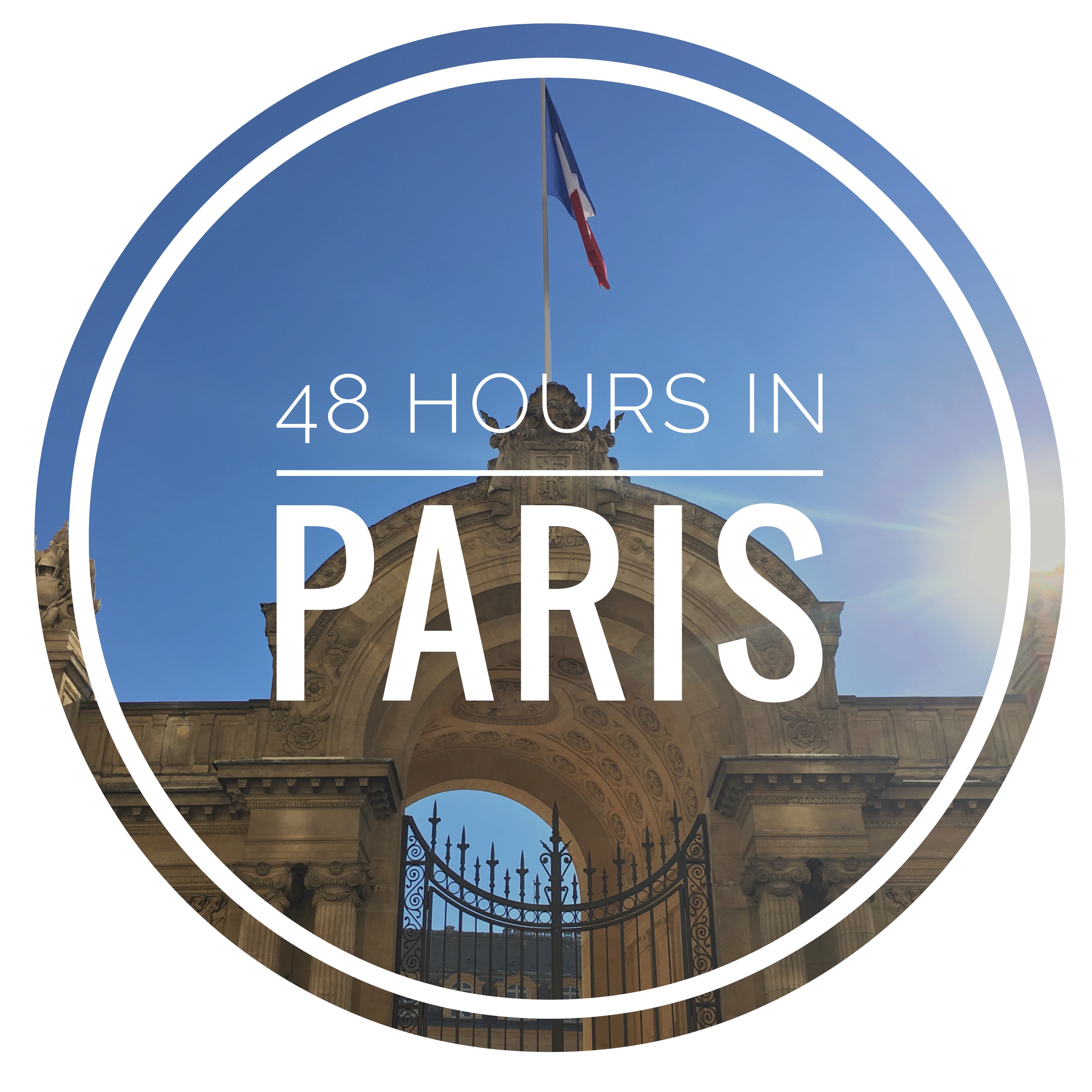 In late summer 2016 we took a trip to the city of love, armed with a plethora of suggestions from our social media followers and a list longer than any other trip of restaurants, cafes and bars that we *needed* to try, naturally spread across the length and breadth of the city. GULP. Look, there are plenty of fantastic guides, blogs and articles detailing Paris, so we're not gonna declare "these are the things you must do in Paris", after two speedy days in the city.
Instead we're just going to recount the things we spotted, what we did,  where we ate and drink, and what's on the wish list for the next trip. We spent 48 Hours In Paris and this is *literally* what we did.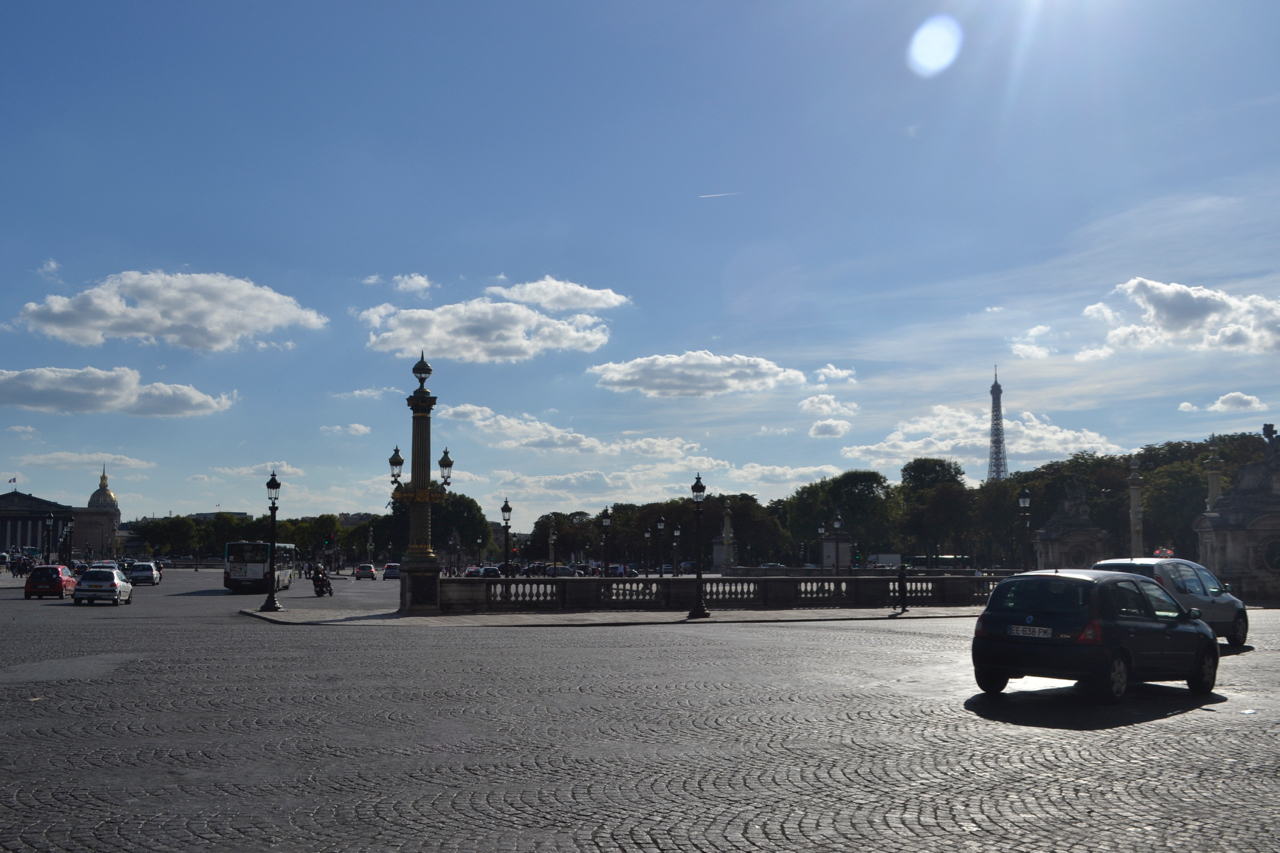 We managed to co-incide our trip with that of two of our best friends from back home, so we were a quartet! We shared an Airbnb in the 8th Arrondissement, a couple of streets from the designer brand-lined Champs Élysée. Think of a trendy, bohemian, fin de siècle Parisian apartment and you're spot on! Our rental was incredibly spacious and full of oddities, trinkets and elaborate art pieces adorning the walls. With the price of Paris hotels, Airbnb was the perfect option for our little group! You can click through on the image below to see/book the apartment we used.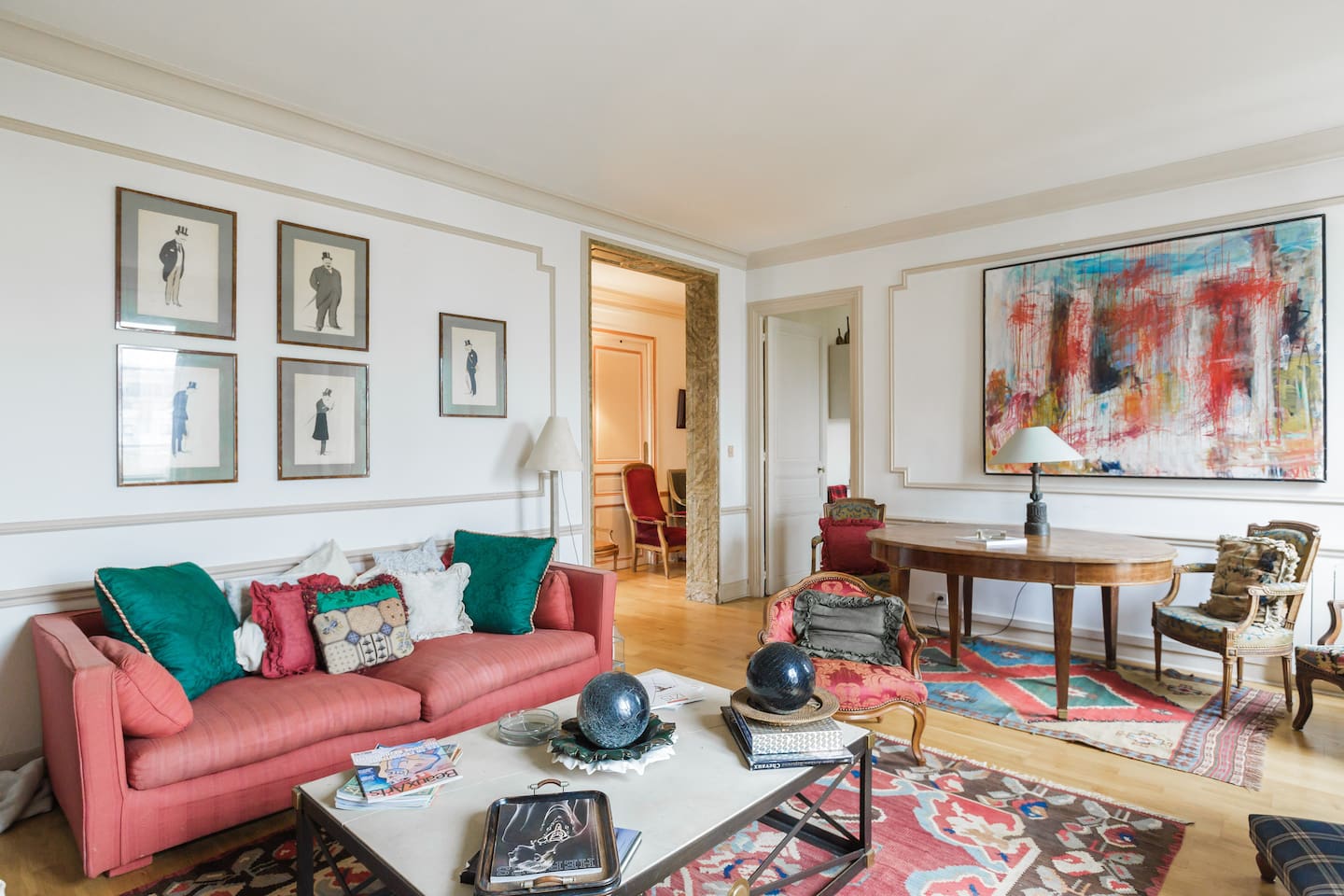 We actually arrived in Paris not from London nor Dublin, but from southern France as we were holidaying in Marseille for a week beforehand. During our stay in France's second city, we craved real French bistro style dining and we couldn't really find a place to properly scratch that itch. However, we knew we'd get our satisfaction and appetites sated at the iconic and legendary Bouillon Chartier.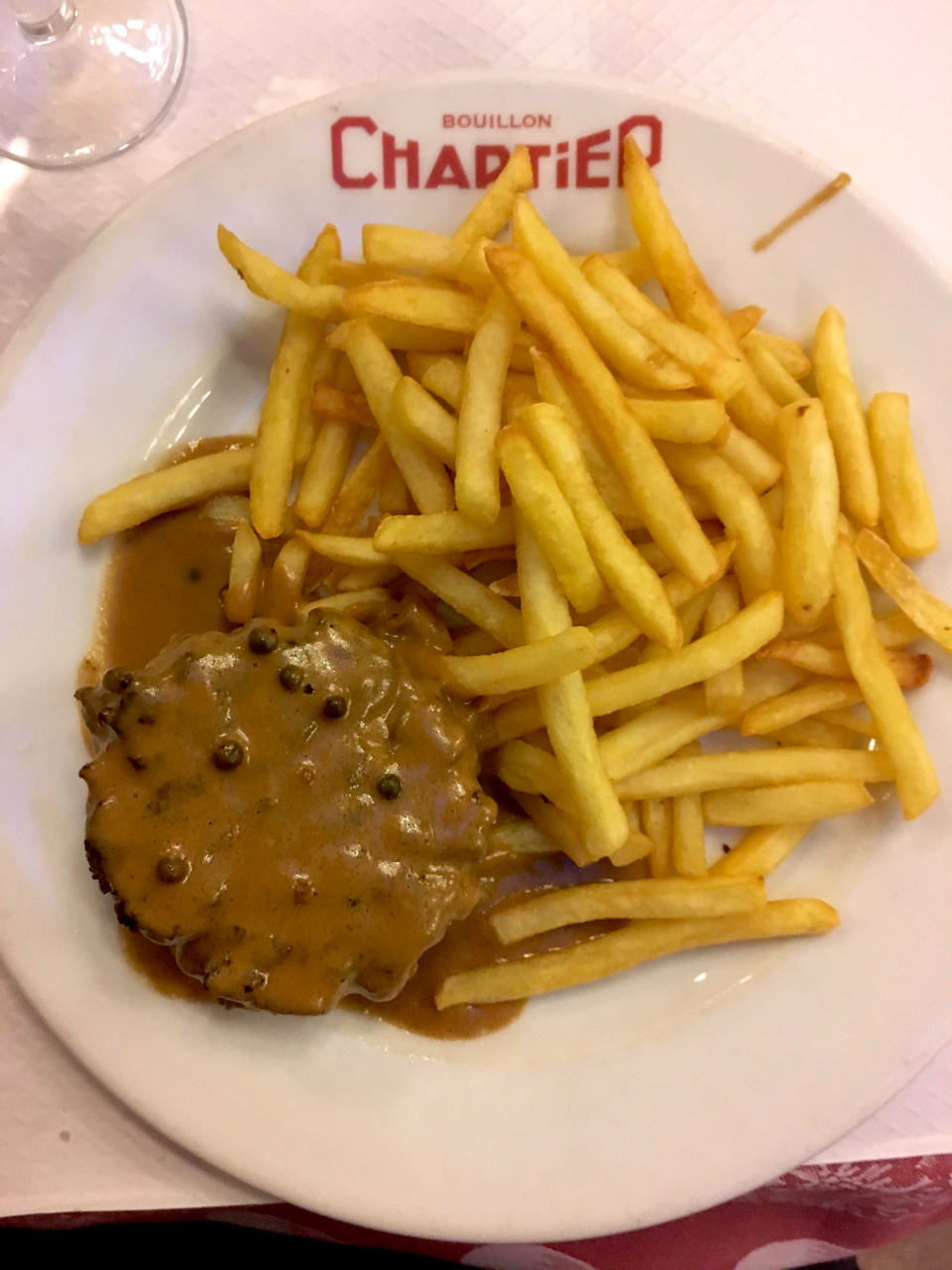 Bouillon Chartier
Opened over a century ago, this historical and casual bistro is an institution in the city, right by Montmartre. We have it on good authority that Chartier is a direct blueprint for one of our all-time favourite London restaurants, Brasserie Zedel, so of course it was top of our list to visit. With bottles of wine for €10 and main dishes for as little as €8.50, this place really lives up to its concept of provide quality food at an affordable price, perfectly pleasing everyone from prince to pauper.
Our choices weren't for the faint-hearted, but we have to recommend the escargots (snails served in-shell in a garlic and herb butter) and the steak tartare. Two iconic French dishes, and two of our favourites. The escargots require asbestos hands and an eyelash curler-looking implement that transpired to be snails tongs! Possibly passé and erring on the side of stereotype, we loved the taste, flavour and price of this quintessential French starter.
For mains, it was steak haché on one side of table, swimming in a pool of peppercorn sauce and french fries (don't dare call them chips!) and on the other side was steak tartare. If you've not come across it, steak tartare is finely diced/minced raw beef fillet, usually covered in onions and herbs or spices. Often, it's served with an equally as fresh and raw egg yolk, but Chartier's version didn't have this, which we felt it needed. Regardless, if it's value and quality that you want whilst knocking elbows with tourists and locals alike, this is where you must go.
Maison Kayser
For our first full day, we kicked it off scoffing freshly baked croissants and baguettes at Maison Kayser, a renowned Parisian boulangerie brand owned by Eric Kayser. With branches in several French cities and dotted around the world (Europe, Asia, Middle East and now London!), a new branch had handily just opened right on our doorstep at our local Métro stop, Miromesnil. Heralded as one of the best boulangers in the city, we were in and out at least twice a day to sample their various loaves, baguettes and pretty patisserie. Then, we went on our merry way traipsing on foot what felt miles as we took in all the 8th and 1st from the Arc to the Place de la Concorde.

LouLou
We then visited LouLou for lunch, right along the Boulevard St. Germain. With its tagline as a 'friendly diner', LouLou is petite and perfectly formed, offering healthier twists on indulgent dishes, with both Aussie and French influence. It's got lots of gluten-free options and would also be the perfect spot for brunch if you find yourself in this area. We had a couple of Aperol Spritzes with our burgers and club sandwiches, finished with espressos and sharing a slice of their gorgeous speculoos-spiced cheesecake. It's seconds away from the original Diptyque store… so we had to pay a visit and stock up!
(Images (c) LouLou)
Then we sauntered all around the Left Bank (Rive Gauche) and around the Musée d'Orsay, where lots of people were drinking on moored barges and having evening picnics by the Seine. We returned back to the 8th for dinner, nicely located right around the corner from our apartment.
Beijing8
Beijing8 is actually a Swedish-born group of Chinese dumpling restaurants, specialising in what they call "slow fast food". Everything about the interior is modern Scandi-meets ancient China.
With a newly-opened Paris branch on Rue Boetie, we shared a table full of steamed and fried dumplings, each stuffed with different fillings, from prawn to pork with shiitake, duck with ginger to chicken and peanut. We also split a delicious (and generous) serving of spicy steamed edamame beans.
On our final morning though, we felt the urge to get a proper weekend brunch and topping almost every list of recommendations was Holybelly, who we have followed on Instagram for a year or two and we completely forgot about this Paris-based café.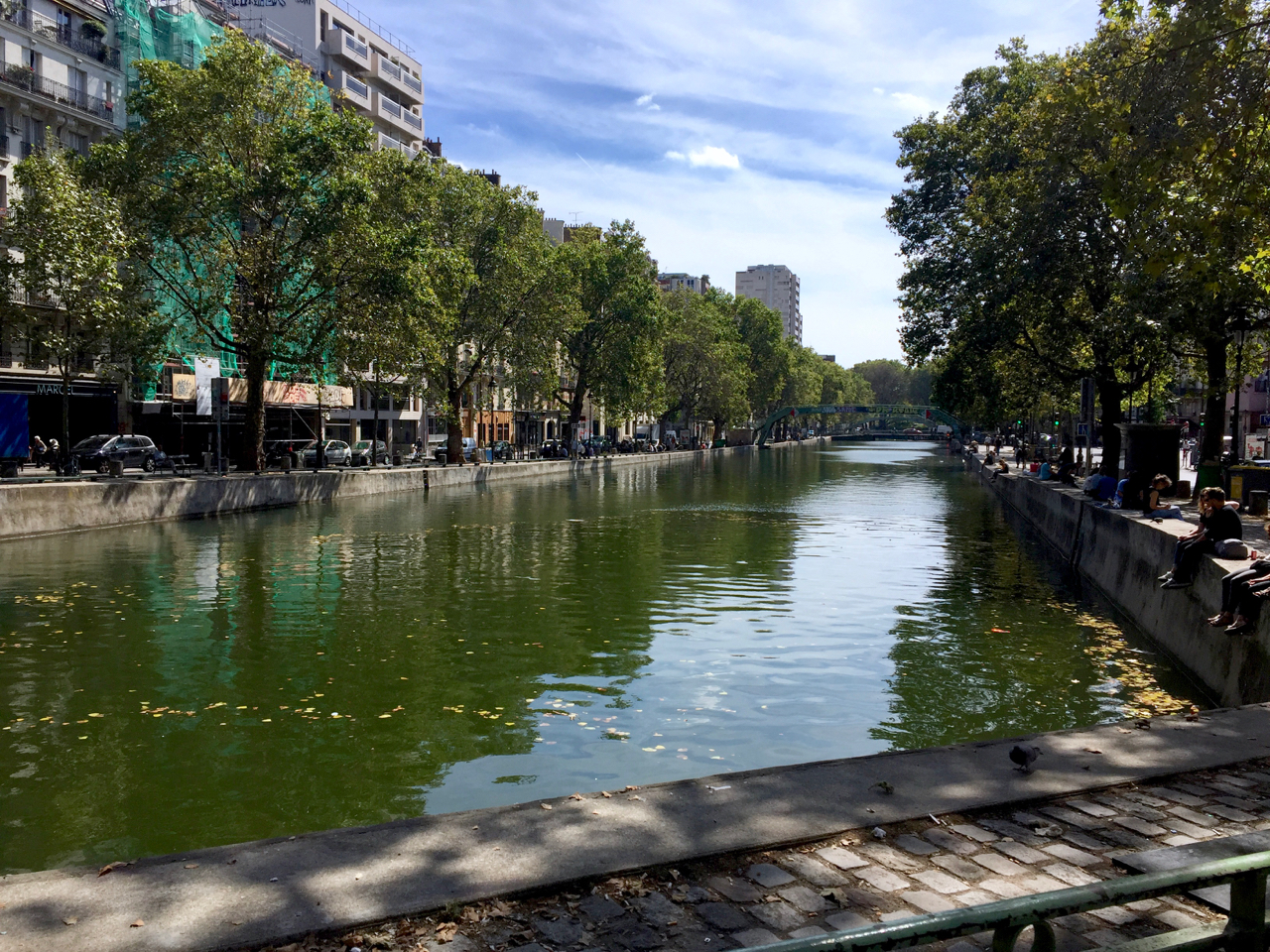 HolyBelly
Located in the incredibly trendy area around Canal St. Martin in the 10th, we arrived at around 11:30am only to be told it was a two-hour wait. Never fear, we told ourselves, we knew it would be worth it.. and it was worth every second of suspense! Met by Nico, the co-owner, who took a name ('Russell', we'll tell you why this is important a bit later) at the door and effortlessly flitted between French and English for every single customer (and there were many) trying their luck to get a table. We went off to enjoy a coffee a street or two away at Ten Belles whilst we waited (which was fantastic, BTW). When we returned, we snapped up two seats at the five-person bar with a full view of all the action in the kitchen, paired with a pair of Bloody Marys that hit us with sharpness and spice like a full-force kick to the head (in the best possible way).
There was a late summer tomato special but we chose to tailor and build two dishes focusing on the eggs – one of us got poached, the other scrambled and then we each got different breakfast items on our plates. To say that both dishes tasted incredible is an understatement. The food is sensational here, but the service is just as remarkable!
It's the little touches: Nico remembered Russell's name when bidding us adieu. No, hold on here, really think about that for a second. We didn't pre-book. We walked in off the street, spent 75 mins or so there and got a personalised farewell. They might have had 500 customers in that one Saturday morning sitting. You just don't get that kind of service anywhere else!
This place is incredibly special and deserves to be shouted about in every breath possible! Russell even declared "I think this is the best brunch I've ever had". We've had a lot of brunches in our time – some amazing, most not even memorable – so that's high praise!
We then picked up a box of treats nearby at Don Antonia Pastelaria and spent the rest of the afternoon wandering about this area, Notre Dame and Montmarte before heading back to Boulevard Haussmann and visiting Galeries Lafayette.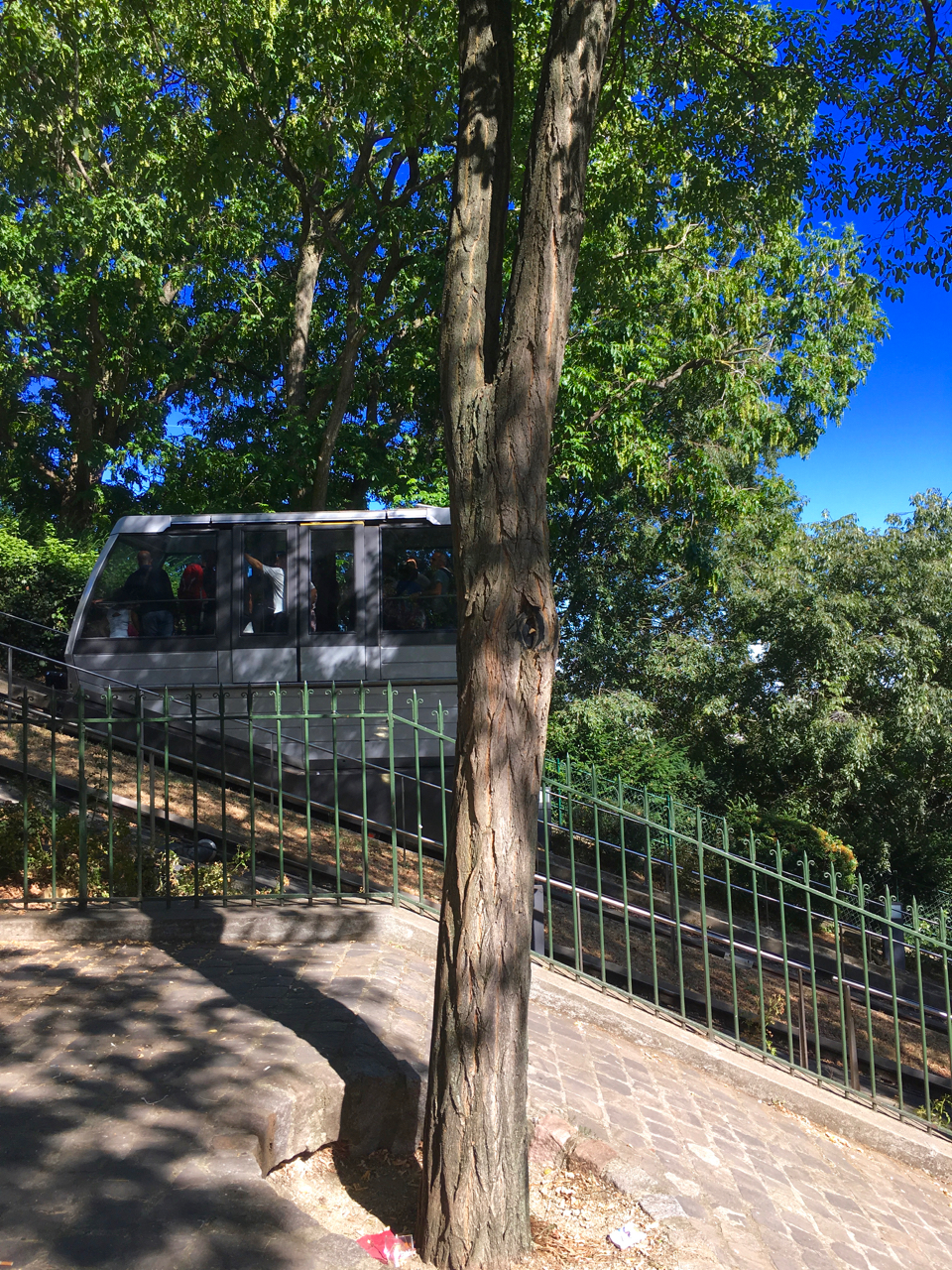 Galeries Lafayette
We had discovered a branch of this department store in Marseille (and practically lived in it!) but their Paris store is on another level! Spread across three different buildings (mens, womens, and food and home) at the Place Diaghilev roundabout, the architecture is as stunning as the designer threads and incredible produce on offer at this luxury bazaar. We lost several hours ogling the dizzying displays of patisserie, the jaw-dropping meat counters, the heavily scented cheese section and the shelves upon shelves of local and international produce at the Lafayette Gourmet et Maison.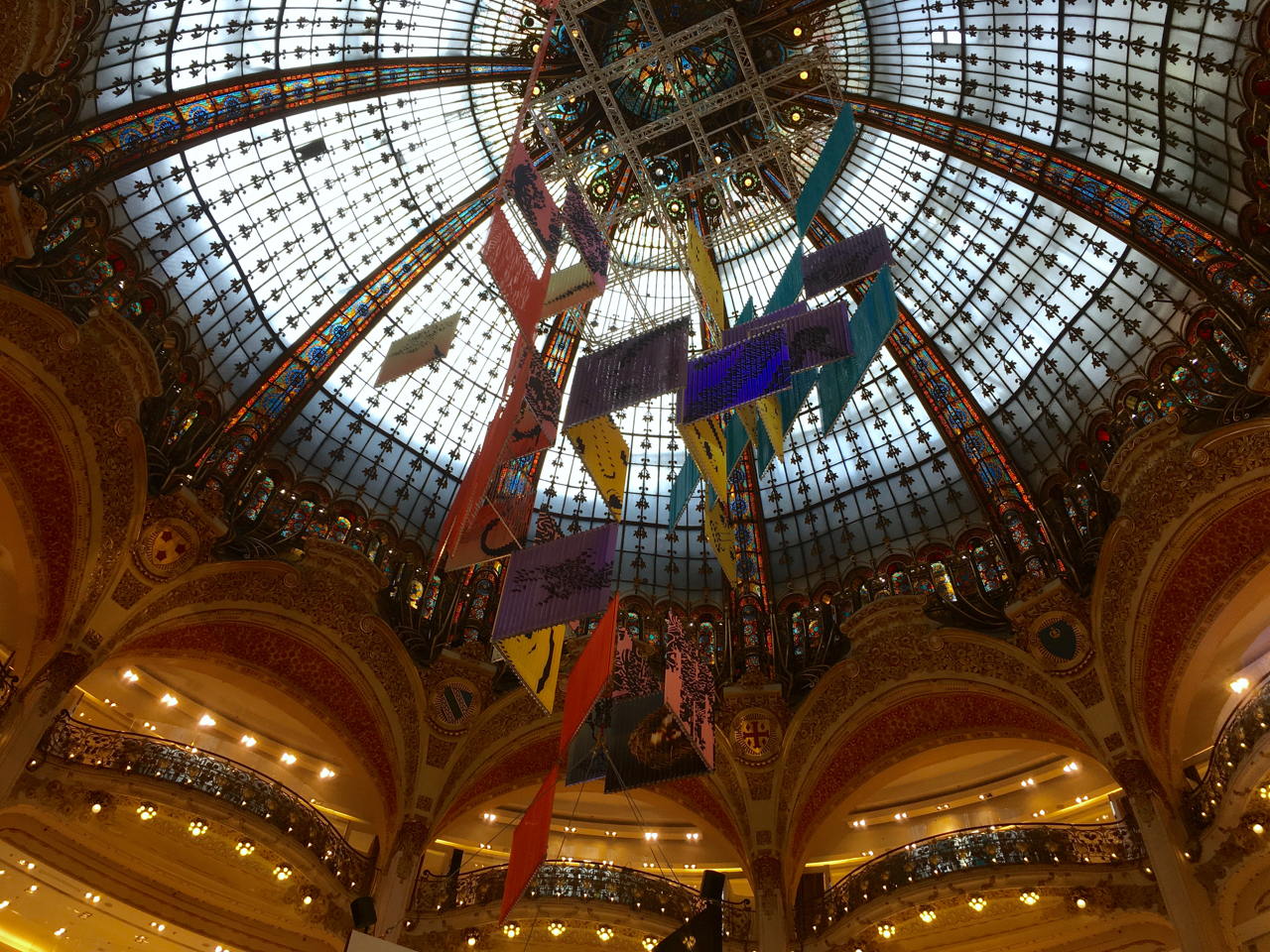 We ate eclairs from l'Eclair de Genie, chocolates from Alain Ducasse Le Chocolat, baked goods from Liberté, macarons from Pierre Hermé and so much more, yet only scratched the surface. We suspect this will be a stopping point for us on every subsequent trip to Paris!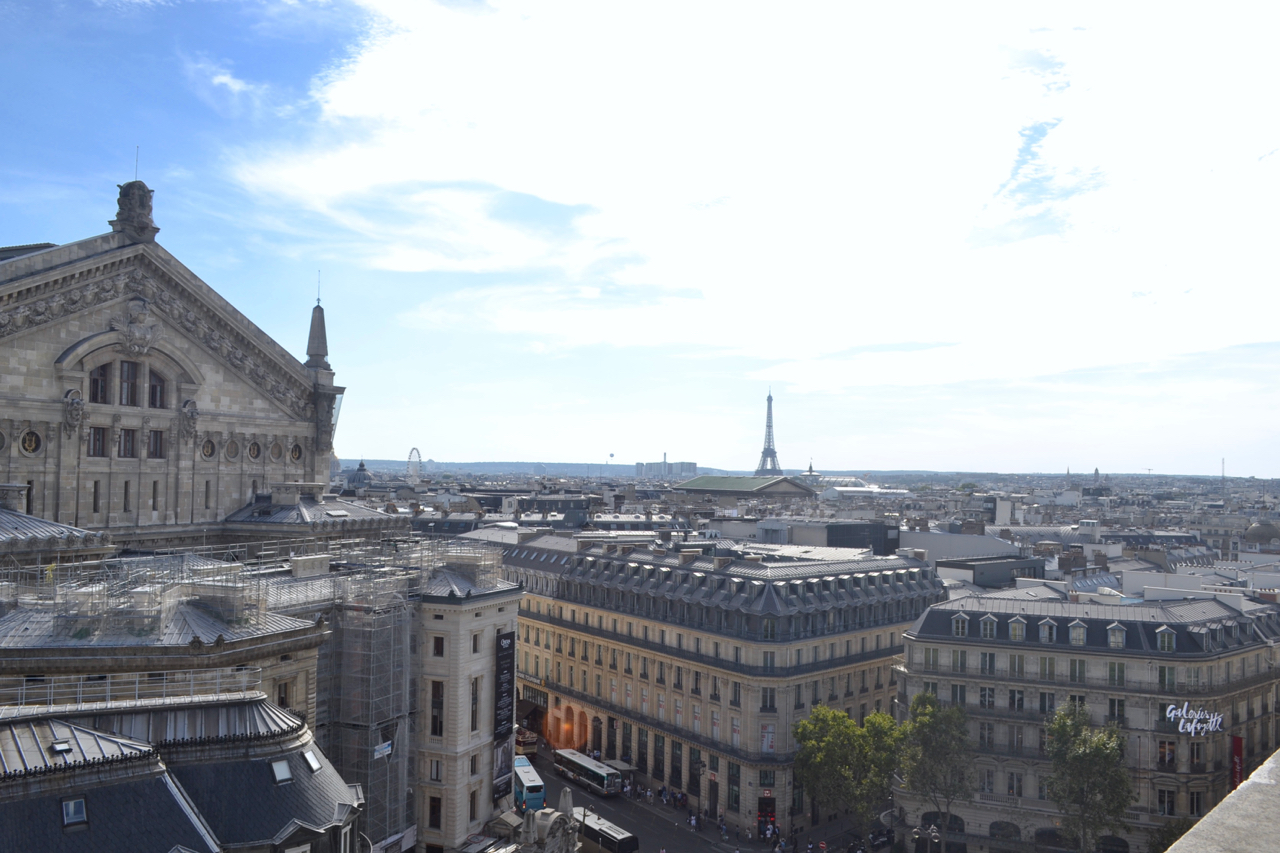 Head into the main womenswear and beauty building to marvel at the stunning domed glass ceiling, then go to the top floor. The lift doesn't go all the way up, so you'll need to walk a few extra flights to the exposed rooftop. We ate our Don Antonia treats on the terrace which offers an incredible view of Paris. Tip: if you're short on time or just can't be bothered queuing or paying into the Eiffel Tower, Arc de Triomphe or Sacré-Coeur Basilica, go here instead!
After this, we dashed back to our apartment and on to Gare Du Nord for the Eurostar back to London.
Trains & Paris Métro
We took a TGV Duplo from Marseille to Paris, that iconic high-speed continental train, double decked for extra capacity. It zipped comfortably  through the French countryside in a respectable three hours or so. Coming from Ireland where high-speed rail in the European mainland sense doesn't exist, it really is a treat to travel this way. Even in standard class, the seats are spacious, power outlets come provided and the café car is generously stocked and relevantly good value. Loco2 is an excellent site for looking up all sorts of European train travel, and in most cases you can book 12 weeks in advance for the best prices.
With our '48 Hours in…' mindset engaged, as well as being seasoned travellers at this point, we know that if you want to witness the city, you'll see nothing from a train tunnel. We bought a carnet of 10 tickets each (€14.50,) which we just used up one-by-one as we needed. The iconic single-use Paris Ticket T+ are tiny and easy to lose, so try to keep them in a safe place. You can invest in a reusable plastic Navigo card if you visit Paris often, but you'll need to visit a ticket office with a passport-size picture and the €5 charge is non-refundable (unlike London's Oyster). ParisByTrain is a great website de-mystifying travel across Paris.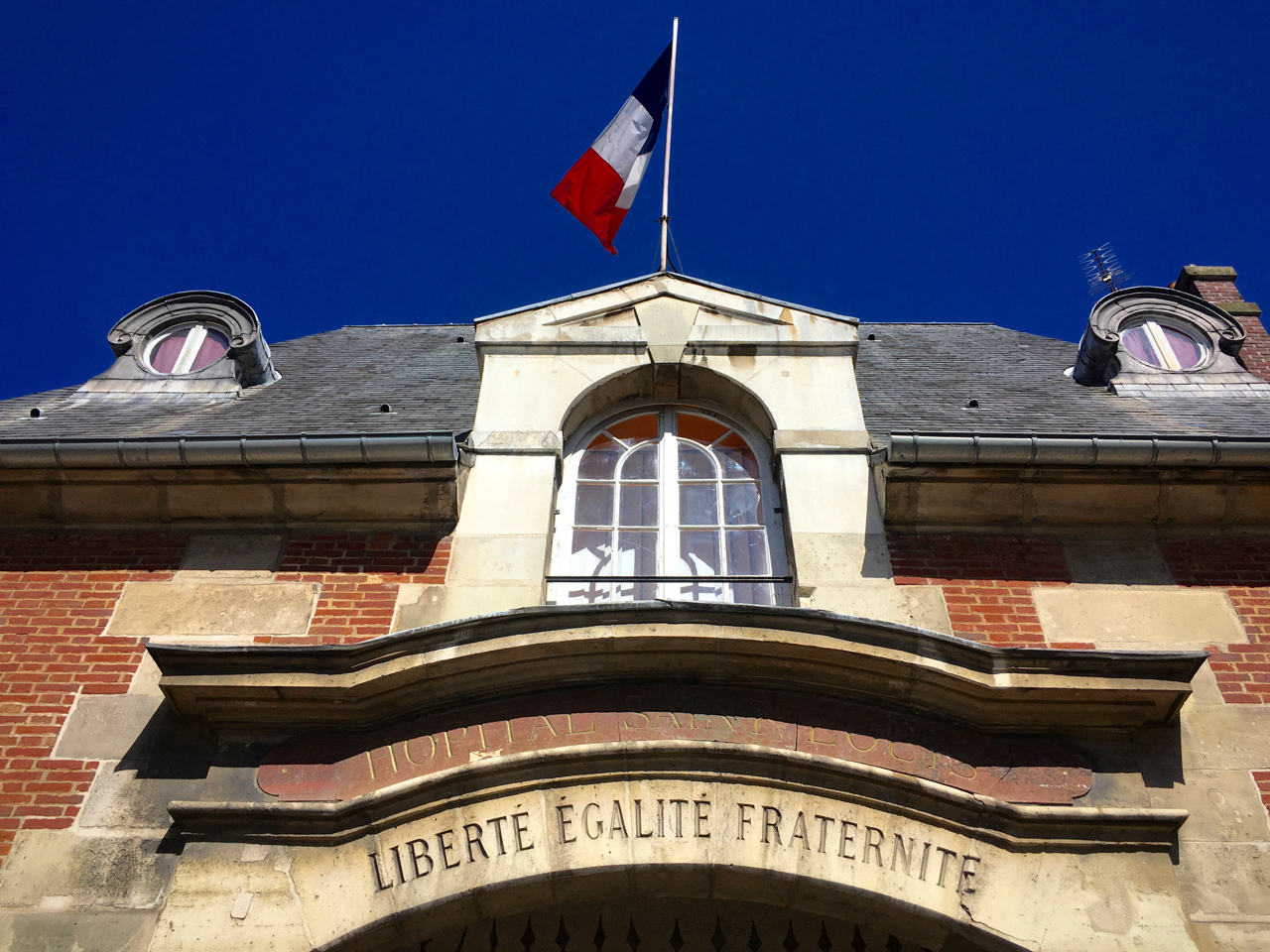 If you're travelling with a fair bit of luggage, we don't really recommend using the Métro. While it may be convenient, some connections between lines are lengthy, up several short, almost pointless flights of stairs, and then the inevitable squeeze onto a packed train awaits. Cut your losses and get an Uber…just to make that initial trip when you arrive or depart that little bit easier, faster and more comfortable!
Have these tips inspired you on your own trip to Paris? Leave a comment below or tweet us!