We've been bamboozled! 8 weeks into writing this weekly feature, we've already been curiously earmarked by a food critic in a national publication. More on that later.
This week, in search of Cork's best burger in The Examiner, a cosy Cornwall sojourn that's billed as Grace Dent's 'heaven', Dublin's Michelin-starred Greenhouse and Drogheda's best restaurant, Eastern Seaboard. This is Today's Chip Paper – the weekend's reviews in review, a surmising of the food critic fodder, an overview of the best restaurant reviews in the past week from Ireland and the UK.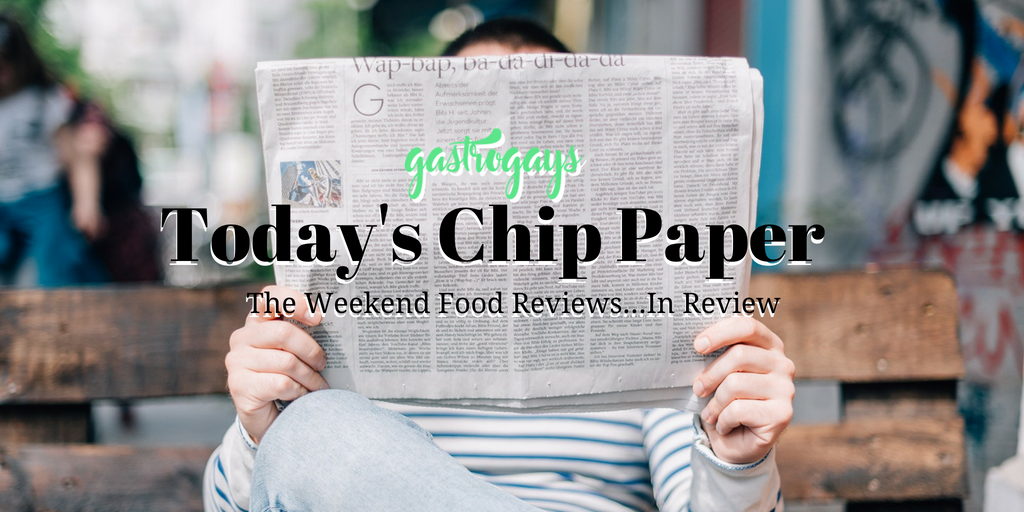 Gillian Nelis is from Drogheda and we live here, so naturally we were overjoyed when our favourite restaurant in town Eastern Seaboard was the subject of the Sunday Business Post magazine food review column this week. What Jeni Glasgow and Reuven Diaz have done for this town is nothing short of a miracle, they've lasted over a decade and have really put this town on the map single-handedly for food and drink – more of our gushing in our own standalone post on Eastern Seaboard.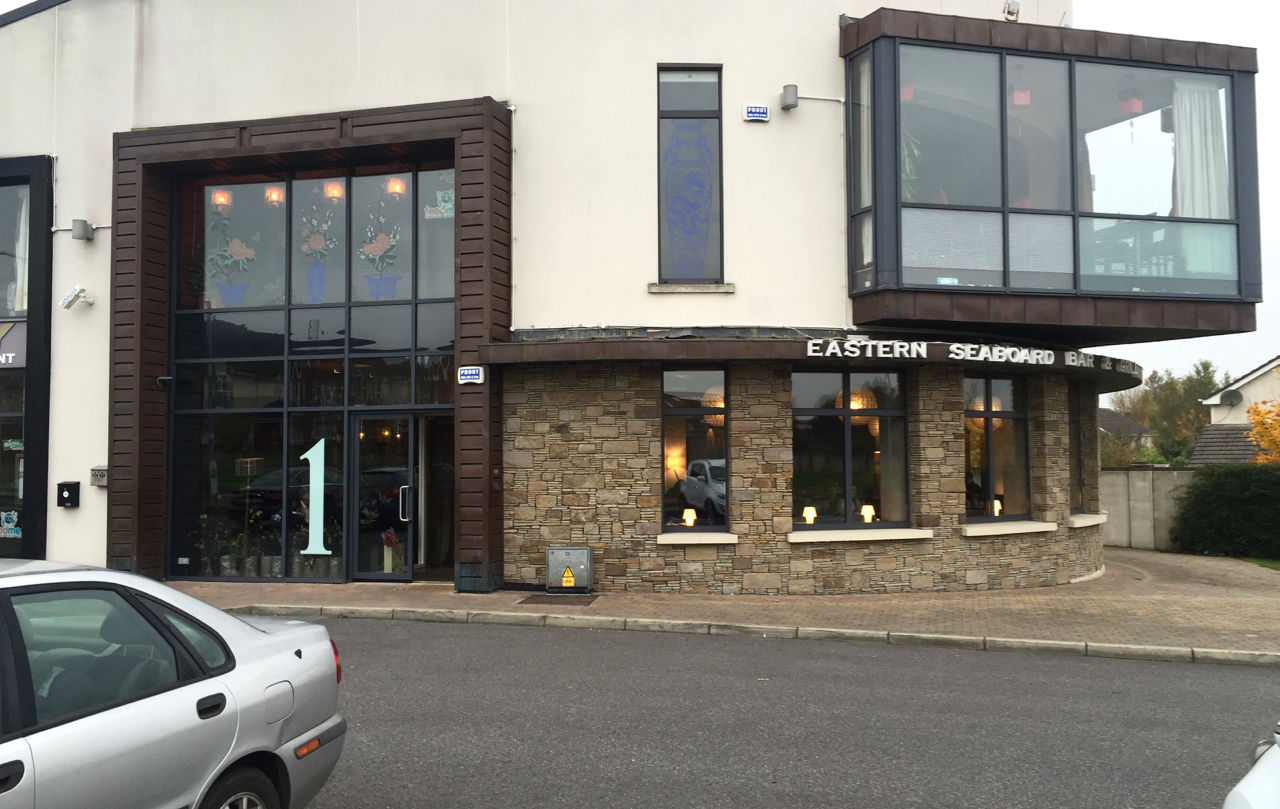 We've eaten here so many times and nodded along with Nelis as she earmarked a couple of the menu staples, like the "very generous" chicken wings (honestly, seriously good here) and the "perfectly-made" potsticker dumplings. Both Nelis and her companion opt for steaks, another staple of the menu, and when Peter Hannan – the magician of Moira's marvellous meat – of Hannans Meats is the supplier, you know it's good. "Possibly the best steak I've ever eaten in this country," Nelis declares, before the description: "served with skin-on chips, onion rings, anchovy butter and a simple salad of butter lettuce with a mustard vinaigrette. The dish was €36, massive (it could have easily fed two), was cooked to absolute perfection, and was packed with so much meaty flavour that, as I sit writing this piece a week later, I can still taste it."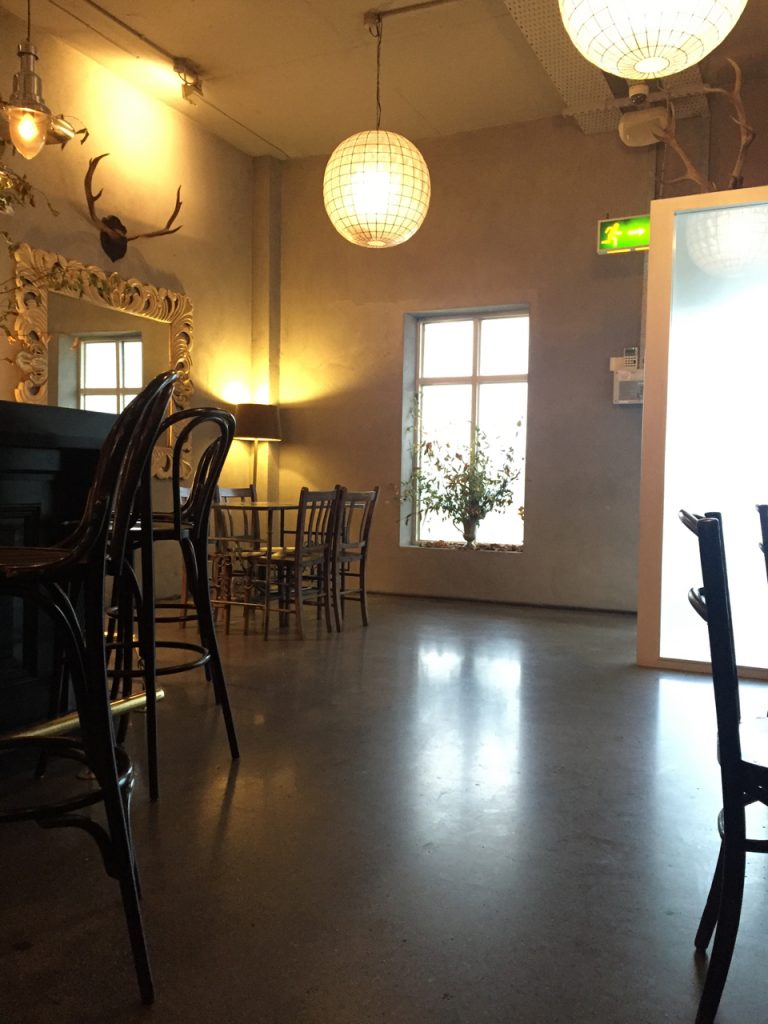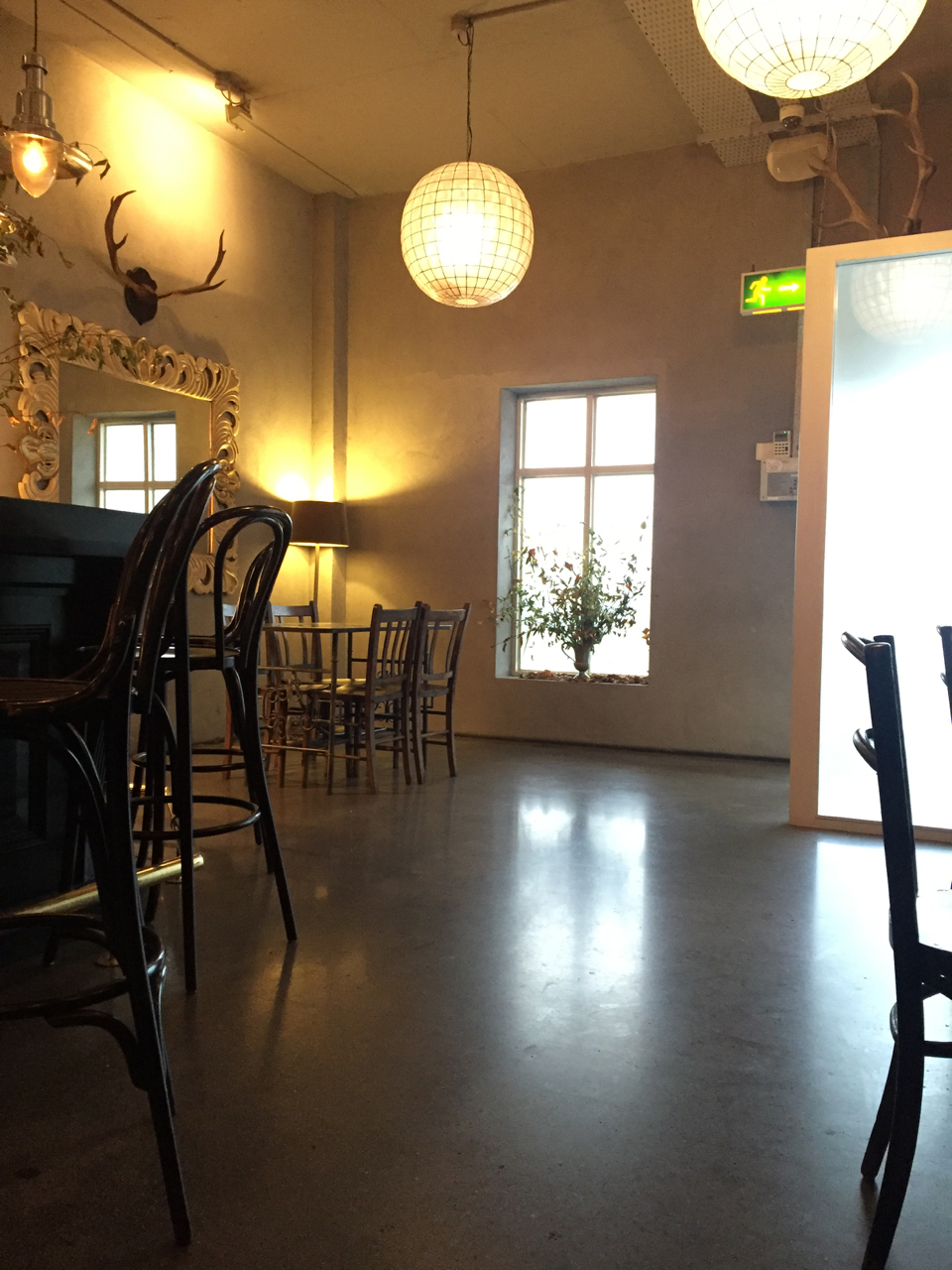 Nelis tips her hat to the "lovely young server" which is a special nod for those in the know, as Eseaboard (as it's cute Twitter name goes) has come under fire by some locals over the years for so-so service – something that feels like it's been rightly revamped and refined of recent years.
Desserts are always great and veer on the experimental – we personally remember one with crackling from a couple of Christmases ago which was a revelation – and loving the sound of the baked Japanese cheesecake, which is described as "as fluffy as the fluffiest teddy you had as a kid… light as a feather, it came with a great yuzu cream". In fact, there's a distinct embracing of Asian flavours of late. This arrived following a menu revamp a couple of months ago with which many locals decried the unceremonious axing of some personal favourites from what was a very long and far-reaching menu. A decade in, they're tidying the edges a little and have injected a pared back, refined elegance to a forever-winning menu. The best staples are still ripe for the picking and it's even more slick and sublime than ever.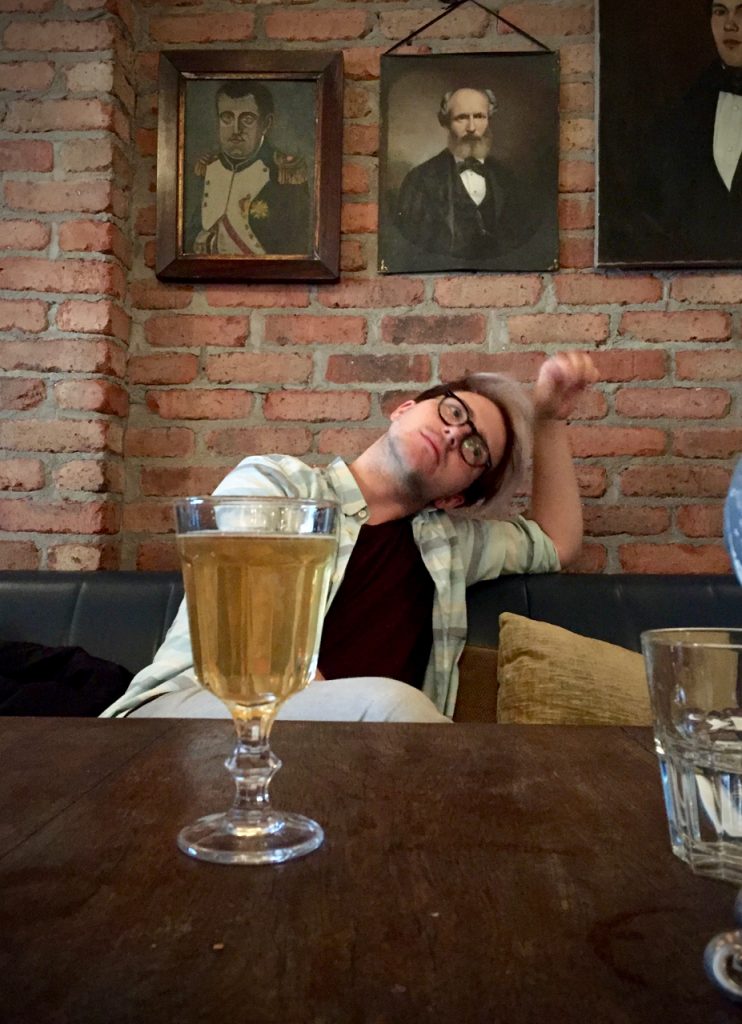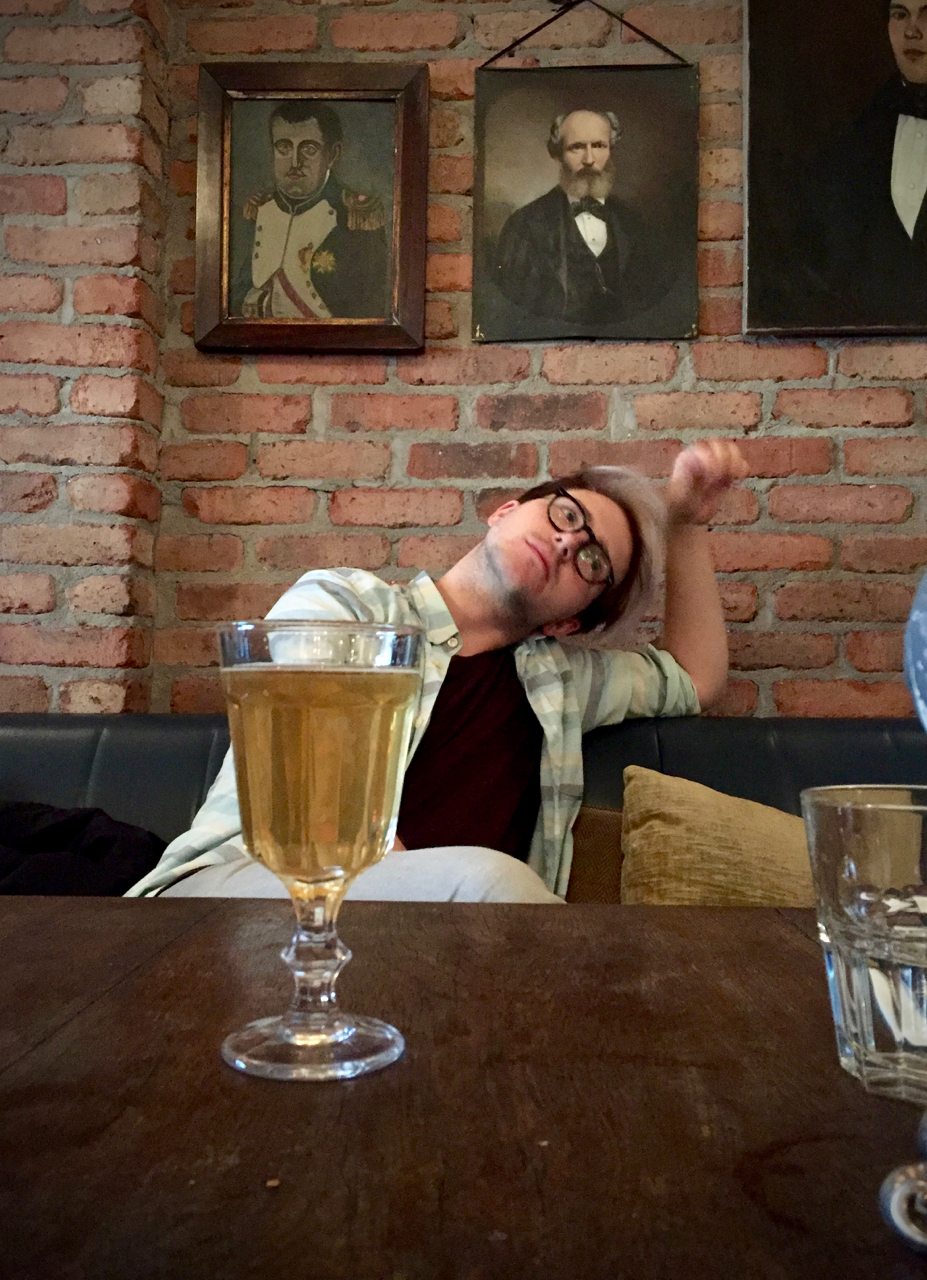 Nelis, whose table enjoyed a a cocktail, a G&T using local Listoke 1777 Gin, two glasses of wine and a bowl of olives, finishes: "considering that this included what were by far the two most expensive dishes on the menu, €134.50 was extremely excellent value, especially given the provenance of the food and the quality of the cooking".
Tomás Clancy rightfully relishes the wine list, adding that it's an "excellently assembled medium length treat, with a clear and coherent objective of featuring only organic, natural, bio-dynamic or low-intervention wines". Jeni always has a new and exciting bottle or two behind the bar whenever we visit, so we love that the list as a whole gets a thumbs up. The best pick is for one of the orange wines on offer – "the unfiltered Don Chisciotte Fiano (2015)" from Campania, Italy at a cost of €45 – which we're definitely trying next time we're in and celebrating an invoice coming through!
EaTokyo

, Wellington Quay, Dublin 2
Emerging from his bunker after the "meteorite" strike, he remarks, when two Irish blogs began reviewing the reviewers and changed the restaurant critic sphere forevermore, Ernie Whalley shouts out us and AllTheFood in his Sunday Times review of EaTokyo. Sounding off on this alien intrusion, Whalley writes "I am sure the phenomenon pre-exists elsewhere, but at least two blogs have sprung up purporting to aggregate the reviews of the country's restaurant critics on a weekly basis… what's more the blogs have taken on the task of commenting on individual reviews too, in effect critiquing the critics". You're darn tootin' right, Whalley. He continues that a colleague was chided in one blog for using "umami" three times in quick succession in a review. *slowly raises hand*
Three weeks after Leslie Williams' review in the Examiner, Whalley drops by EaTokyo, the Japanese restaurant on Dublin's Wellington Quay. Professing to being "no great discerner of the minutiae of the cuisine", Whalley argues that he believes he can tell "exceptional" Japanese fare when he finds it, but may struggle a little more deciphering between "OK" and "better than average". Nevertheless he gives it a good once over. Everything seemed a bit of a half step, and there's a lot of "fine… consistent… pretty good…" going on. One element won favour, another warranted distaste, like: "the raw fish was good and fresh" but the salmon and squid were both unappealing. Tempura got top marks for how the chef got "the batter to cling without cladding the ever-so-slightly crunchy veggies in a concrete shell".
Like Williams, Whalley also remarks on the majority Korean/Chinese staff whilst also wincing at the "highly processed photographs of food in saturated colours, similar to those you would find outside restaurants in holiday resorts in Spain, Greece and further". Overall, the service, "fun, informality and value" wins out on the night over the food and Whalley is at pains to convey that he likes it for the most part – though maybe swerve the pork ramen, tiger prawn gyoza and under-seasoned classic sushi rolls. Standard pan-Japanese..ish fare in a nice central Dublin setting, we surmise. 
Burgers, various burgers!
Joe McNamee recounts his professional fast food upbringing paired with boarding school burger horror in his surmising of the best burgers in Cork in her Examiner food review. "My first job was in a home grown imitation of American fast food burger outlets, just predating the arrival of the 'Golden Arches'". Wonder which super fast food brand he means – it may even have 'mac' in the name, too. We may never know. "Paper hat, short-sleeved candy-stripe pink top with plunging décolletage," he describes his garish get-up in full detail and then discloses "I stayed for two years, learning to love the buzz of service, the first of many jobs in professional kitchens". One of us worked in Subway for five years, and sneer at fast food work all you like, it taught one of us so much about food prep and food production that really has come in handy down the years. Nothing to sniff at.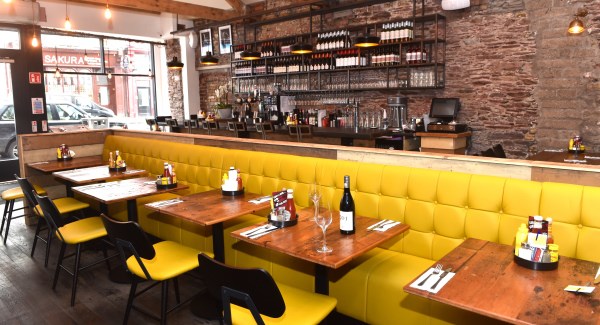 "Gourmet burgers have never been so popular," McNamee declares, "so we begin a period of random sampling". The ensuing review is more a shout-out to some of the best-known and arguably top burger places around Cork city. Of Son of a Bun, he writes that the 'Classic' has "good, flavoursome meat though 'pickled' red onion is wincingly abrasive, perhaps submerged in malt vinegar". He lauds higher praise on the drinks list, saying "there is a better range of craft beers and ciders than in many upmarket Irish restaurants and I enjoy excellent Legacy cider, from Waterford".
He arrives to West Cork Burger Company on Washington Street to a closed shop scenario, the timings on the website stretching the truth slightly of actual IRL opening hours. This happened us before a couple of times, most recently at a popular fried chicken spot in London when we were dying of a hangover and had been lusting after its deep-fried chook for months on Instagram. We arrived in the cold, wet and snow to it completely closed for a day. The rage.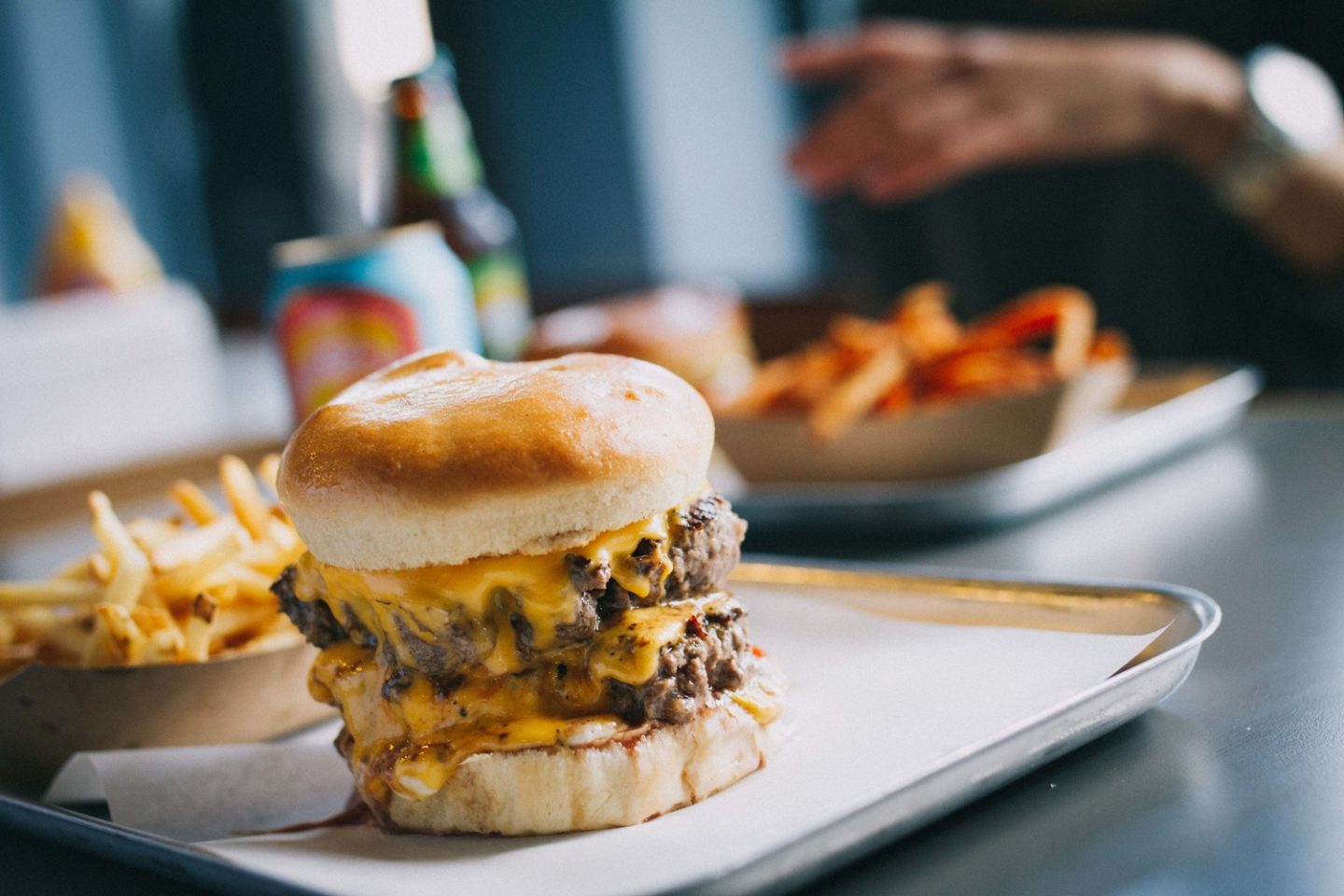 "A blow-in from Dublin with a good rep and a cannily pared-back menu" is how Bunsen is described. Having launched five years ago in Dublin – we know because we used to live seconds' walk from the original on Wexford Street, and because celebrating their fifth birthday this week we found ourselves influenced to head there for lunch when for one day only everything made at the till was split between the employees. We happen to think it's one of the best burgers in Ireland.
McNamee writes: "flavours are not unlike an upmarket version of my 'alma mater' though meat is infinitely superior… but a long, narrow, dark room, sporting de rigeur industrial chic, leaves us with a lingering impression we too are being 'processed'. Nonplussed, non?
Best shout seems to be from market burger slingers Woodside Farm, East Cork pig and beef farmers who sell at local farmers markets in Douglas, Mahon and Midleton on Tuesdays, Thursdays and Saturdays. €6 for "impossibly rich… succulent, tender but with perfect 'bite'" burgers sounds like an epic deal, especially as it's farm to napkin and the burgers are made from "meat hung for five to six weeks, from their own Aberdeen Angus and Hereford cattle, served in pillowy Pana buns".
From burgers in Cork to vegetarian fine dining on Dawson Street, Catherine Cleary revisits Michelin-starred The Greenhouse for the Irish Times restaurant review, in which she declares "cooking at this level starts at three figures a head (outside Ireland)" and that this spot has "long been the city's best lunch". Starting from the ending and working backwards, the bill comes in at €200 for two with only a glass of Fino each. Yikes!
It's hard to believe Mikael Viljanen has only been at the helm of this fine dining favourite for six years. It feels like he's been a staple of the city for decades, when it emerged from the cocoon amidst the old guard of starred spots like L'Ecrivain, Chapter One and Restaurant Patrick Guilbaud. "Viljanen's cooking was never local for local's sake," Cleary begins, adding "his larder extends from the Atlantic coast of Ireland east to the next island and bits of France, with some added dates and spice".
A cunning move, Cleary lays sight on the vegetarian tasting menu "just to see how a fashion-forward like Viljanen does things [as] plant-based is still a dirty phrase in many kitchens. "The courgette is extraordinary" is a recounting of a violon courgette dish served "whole, with its stalk still on… roasted in seaweed and finished with a maple seaweed flecked sauce and slashes of bergamot yoghurt. Another delectable dish description is "white asparagus spears chunky as a baby's arms with a raw egg yolk topped with black garlic and sprinkled with girolles, minerality meets creamy food hug". But the line of the review has to be [talking about the artichoke heart dish with last-of-season morels and buttermilk and lemon – "gnocchi roll-ups like spliffs of creamy potato tie it all down with a comforting earthbound softness".
We forgot for a brief moment the inconvenience and unsightliness of the Luas works along Dawson Street for the past few years and what a challenge it must have presented to Viljanen and team. Now, "the grind and dust of the Luas build outside has been replaced with gliding trams and sun glistening on handsome shopfronts across the way" Cleary reports. A sigh of relief, we imagine. So overall? "Still the best lunch in Dublin… the great news is that it keeps getting better".
Whilst The Examiner weekend magazine covered The Tannery as a travel-slash-food review by Features Editor Vickie Maye, over in The Guardian, Grace Dent also reviewed a restaurant with rooms in her column – Coombeshead Farm in Cornwall.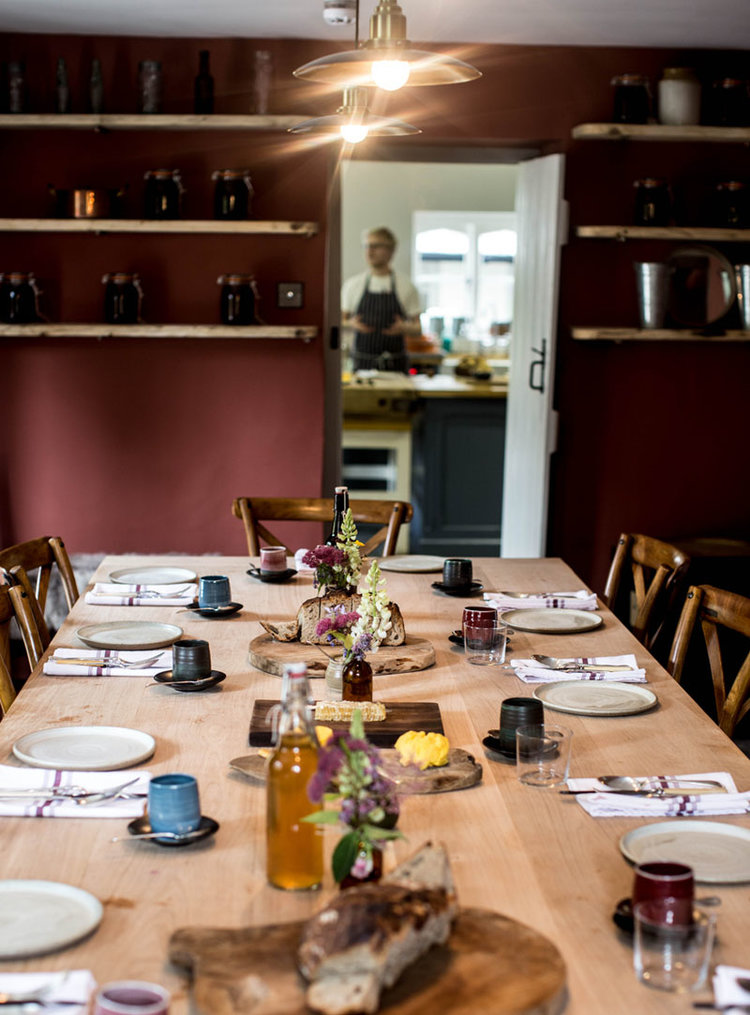 Decreeing it the UK's answer to Fäviken and declaring it her version of heaven, Dent describes it as "self-sufficient, gaspingly tasteful, food-forward, wunderkind-chef-led passion project set in 60 acres of rolling, remote British rural splendour".
Dent delves further into her blissful food dream of a neverending overnighter here. "This is not agriculture as I know it from my northern childhood, full of shit, death, afterbirth and inbred young men on quad bikes looking for a fox den to dig up… [here, at Coombeshead] I will instead snack on polytunnel sunflowers dipped in fresh curds, be at one with the piglets, geese and bees, and my soul will feel as if it's just had a bloody good jetwash."
The description that ensues is akin to what we felt at Ballyvolane House, and is worth soaking in every sentence. The dinner served in the barn is almost too much to endure reading it sounds so heavenly. The breakfast spread also somewhat reminds us of Ballyvolane crossed with Lådfabriken, in ways, in its description. "The table just off the kitchen heaves with homemade bircher muesli, hazelnut granola, warm breads, and an embarrassment of gut-healing kombuchas and fruit smoothies".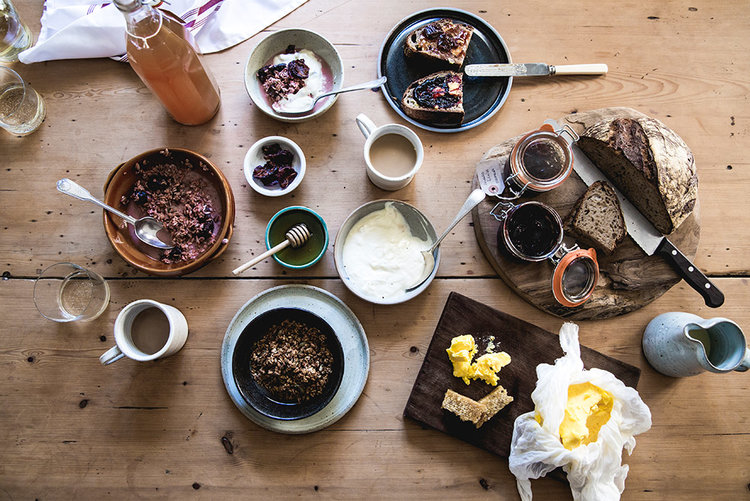 The place gets 10/10 all 'round, with a mark docked off the food. 9/10 still nothing to sniff at. With the Dublin to Newquay Aer Lingus Regional route (and the now-extended Cork-Newquay route this summer) and Newquay Airport a mere 40 minutes drive from Coombeshead, we feel a huge desire to make a trip here, stat.
Today's Chip Paper returns next Monday.