After a week's break – amidst the madness of Eurovision 2018 in Lisbon – we're back with a round-up of the week's critic reviews, from North African in Belfast's Cathedral Quarter to Japanese in both Dublin and Cork as well as a classic favourite in Dungarvan and a new opening from one of London's most-lauded chefs.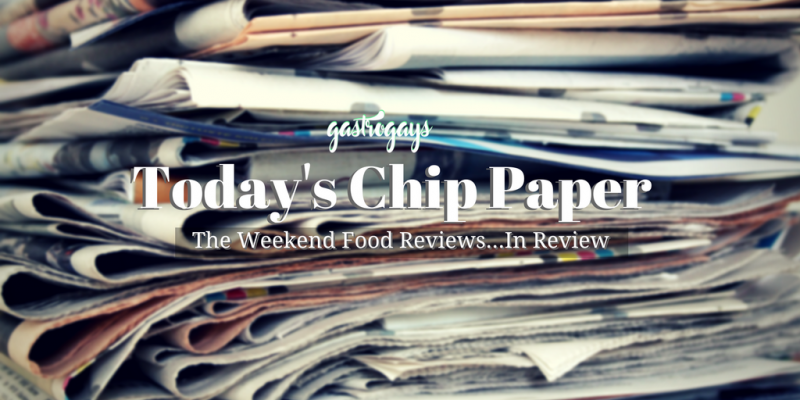 Tannery

, Dungarvan, Co. Waterford
We knew that Ernie Whalley was also in Dungarvan for the recent West Waterford Festival of Food a couple of weeks ago, so for us it's no surprise that a Dungarvan destination like the Tannery was the subject of Sunday Times review soon after.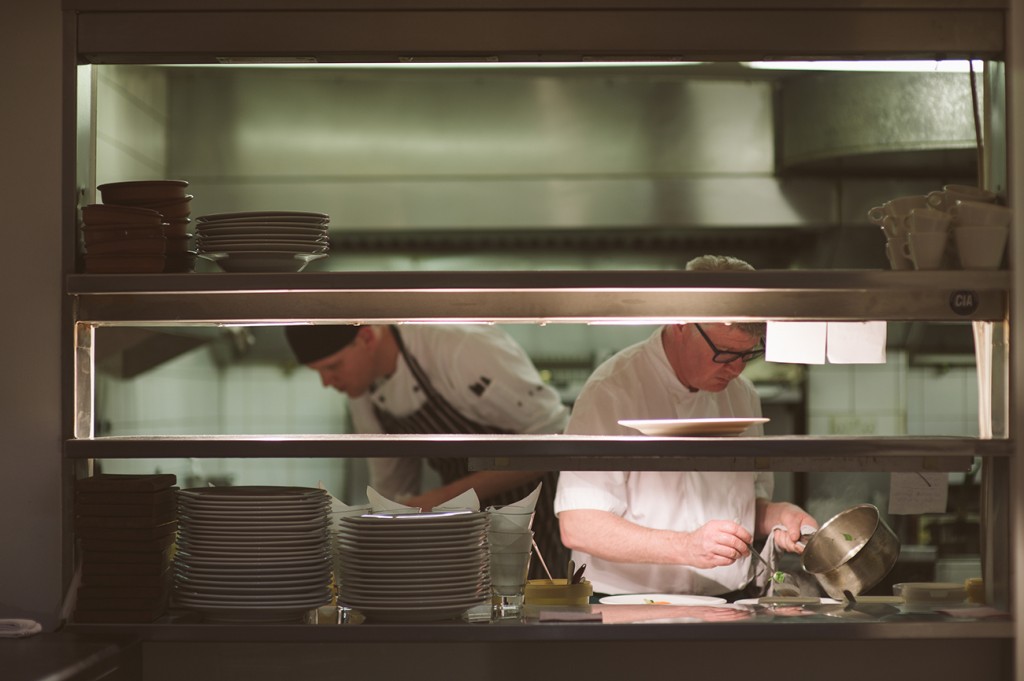 "The Tannery is the personification of the much-abused term 'neighbourhood restaurant'," Whalley laments, whilst pointing out that it was an equal mix of locals and blow-ins on the eve he dined, which we'd hazard a guess was an evening or two after we dined there. Whalley recounts Flynn's Michelin-starred pedigree from his time in London but rightfully points out that back on home soil he's changed tack. Instead of vying for critical plaudits, "he has wisely throttled back, putting his energies into sourcing superior ingredients, to which he accords the respect they deserve". Local Comeragh lamb with crispy belly and the day's special, halibut, served with spring greens, a shellfish crêpe, burnt lemon and chicken butter are fabulous-sounding, locally-sourced dishes that make the review, while on the latter: "this juxtaposition seemed improbable but actually harmonised". Chicken butter has our vote wherever it's found. Whalley also commends the desserts, though strangely neither he nor Sibs fell for the beyond incredible sticky toffee pudding that seduced us on our visit scores of hours previously.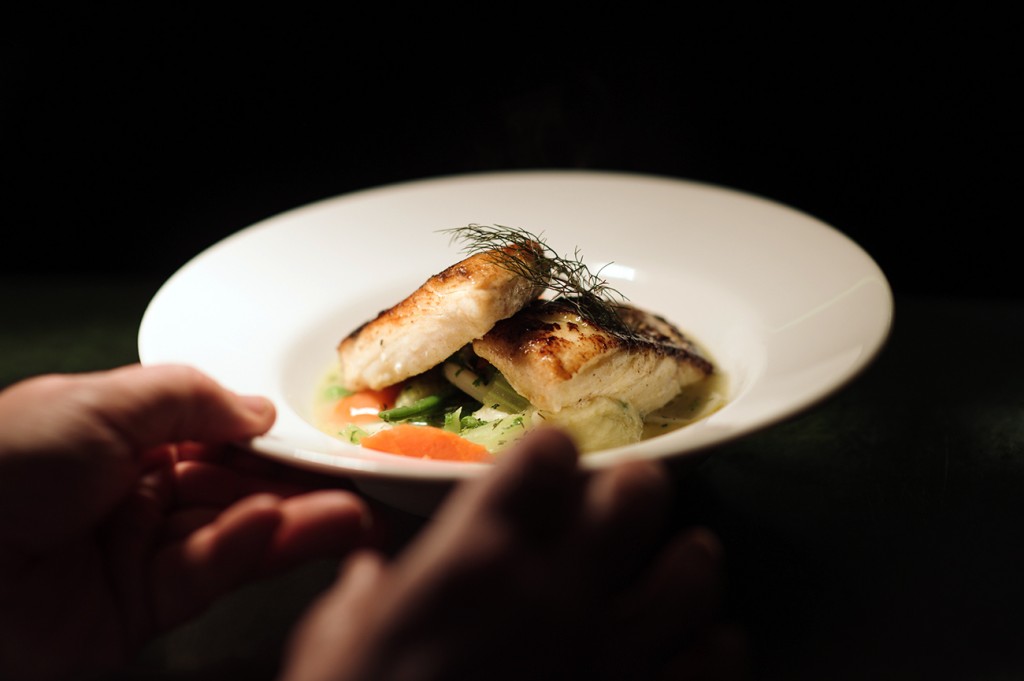 "Flynn is a tour de force". 100%, but Whalley also correctly bestows equal praise on Paul's wife, Máire, who runs front of house – "he and Máire make a great team, something that is also evident on nights when they are not there". We met both – although separately – throughout our time in Dungarvan a few weeks ago and what they have created is nothing short of magical. 20 years into their Tannery careers, it's not only a locally-adored and nationally-known restaurant, it's a cookery school, a restaurant with rooms, a casual wine bar and small plates spot and this husband-and-wife, manager-chef, joint-owner duo possess boundless energy fuelled into running all things Tannery.
Whalley finishes on a sentiment we absolutely echo, which similarly annoyed us: "I checked on Michelin's site and was mystified – nay, staggered – to learn that the Tannery does not hold a Bib Gourmand… in my opinion this seems a monstrous injustice". If TripAdvisor is something you go by (we don't), Tannery is – of course – the #1 restaurant in this seaside town on Ireland's south, which truth be told is a town we absolutely fell in love with when we visited.
Quartisan

, Waring Street, Belfast
Something lacking on the island of Ireland is proper North African food and Joris Minne reviews Quartisan, a new restaurant in Belfast's Cathedral Quarter in the Belfast Telegraph.
Minne begins "the menu reads like a classic, quality north African neighbourhood brasserie crossed with a good French restaurant. Honestly, you could be in Algeria, or Morocco. Or Egypt, as chef Adam Sarhan draws on family provenance to create dishes which would pass muster anywhere in Marrakesh, Algiers or Cairo." In a precinct of the city well-appointed with great restaurants and bars, this is an exciting new opening in a city that's arguably one of the finest across Ireland for dining out. Minne explains "Owner Eamon Blaney says the original Quartisan, which featured a deli and diner, didn't quite work out, so he went down the more conventional route and opened a more traditional restaurant instead".
A "breathtaking and memorable lemony chermoula salad of chickpeas and saffron crème fraîche" made our mouths water when reading, so did "chargrilled squid with chilli garlic oil and borlotti beans" which Minne describes "continue the journey through the souks and bazaars, with the odours and flavours bursting through like sunshine". Dishes of crab linguine, Gambas Pil Pil and stuffed vine leaves leave us feeling that, in reading, this menu may be too far-reaching and too pleasing to all palates rather than sticking to an authentic brief, and Minne does point out some potential pitfalls of dishes in flavour or texture.
Lighter desserts – polenta cake "all deep yellow and crumbly, served with orange confit and vanilla ice cream"; "home-made sorbets of blackberry and raspberry" – sound like the perfect end to a continent-crossing dining experience. "This is possibly the most understated restaurant in Belfast," Minne exclaims, "the quality of the food will impress the most cynical competitors and it strikes the right tone at the right price to make it worth a repeat visit".
Another 9.5 from Catherine Cleary, who this week goes head-to-head with Lucinda O'Sullivan, both reviewing Ichigo Ichie in their respective Irish Times Weekend Magazine and Sunday Independent columns. Not quiiite quick enough to beat the Cork-based bloggers Kate Ryan of Flavour.ie and Billy Lyons of Cork Billy, who both got in before the critics and also published reviews on the same week. +1 for us digital writers.
Whilst Kate and Billy both enjoyed the set menus and focused more on the overall experience, Cleary does more to pinpoint particular dishes, like the dreamy sounding "Thornhill duck sliced rose-petal thin, with the gizzard a slightly darker, chewier petal on the plate, with a brassica mustard and a soy pulp". Cleary – also sitting at the chef's table – marvels at the work going on behind the scenes ("it's so much work for one magic tongue-lingering morsel") but also the sense of calm, precision and confidence chef Takashi Miyazaki displays – "Miyazaki, smiling shyly as he hands us beautiful things to eat looks like a man in his element".
The interiors do get a look in, as Cleary comments on the "zen" stylings of the former Fenn's Quay restaurant, "mirrored glass… matt black… well-spaced tables", whilst saying "the zing to all this Zen will be on the plates". Cleary also mentions that there's a proper Japanese toilet too, by the way – with all the bells and whistles.
"It has  been invigorating," Cleary writes, "a reminder of how magic food can be in the hands of a dreamer, a craftsperson and a flavour poet. It's the most exciting new restaurant in the country".
EaTokyo

, Wellington Quay, Dublin 2
Now, from a Cork-based Japanese to a Dublin one, Leslie Williams reviews EaTokyo on Dublin's Wellington Quay for the Irish Examiner.
"Dublin has finally gotten some good Italian restaurants in recent years, but sadly we have virtually no Japanese community from which to draw cooking talent" Williams writes. We cackled at the mention of "FOOD TINDER!", the title a friend of Williams bestowed upon menus containing pictures of the dishes on offer – which is exactly what's happening here. The standard pan-Asian parading as authentic Japanese fare seems to be on offer, and Williams begins with tempura, gyoza and sushi. "Too often Tempura in Dublin is over-cooked but this was about perfect with the crisp batter enhanced by the crispness of the vegetables". Likewise, he praises the sushi ("better than most of what is available in Dublin") but takes away marks for the "rice texture and seasoning" – both "could do with some work".
One of us winces at the word 'umami' every time its bandied about in restaurant critic reviews, mainly because it pangs painfully of trying to make it a thing. "Stop trying to make umami happen, it's not going to happen", Mean Girls-stylee. Low and behold, it's described in three of the main dishes – the delicious sounding grilled skewer dish Beef Kushlyakl, the "de-boned and deep-fried" Schichimi Duck and the Yaki Udon. Basically, Williams says ignore the name, the location (right by the Ha'penny on the edge of Temple Bar) and the fact it's actually majority Chinese in the kitchen, it's worth trying out it seems. But in a parting shot, he discloses that on future visits "I will be focusing more on the noodles and gyoza dishes as well as the duck and beef".
Bodean's, Poland Street, London W1
Love a car crash review, and Grace Dent's Guardian review is Bodean's, which delivers "some of the worst slap-dash nonsense masquerading as hospitality I've ever endured". Dent begins, "Back in 2003, Bodean's was one of the only places in the UK serving pseudo-authentic American "barbecue": pulled pork, babyback ribs, burnt ends. These days, though, weddings, small festivals and your child's school fete may well feature a street-food truck flogging marinated, faux-Tennessee piggy bits".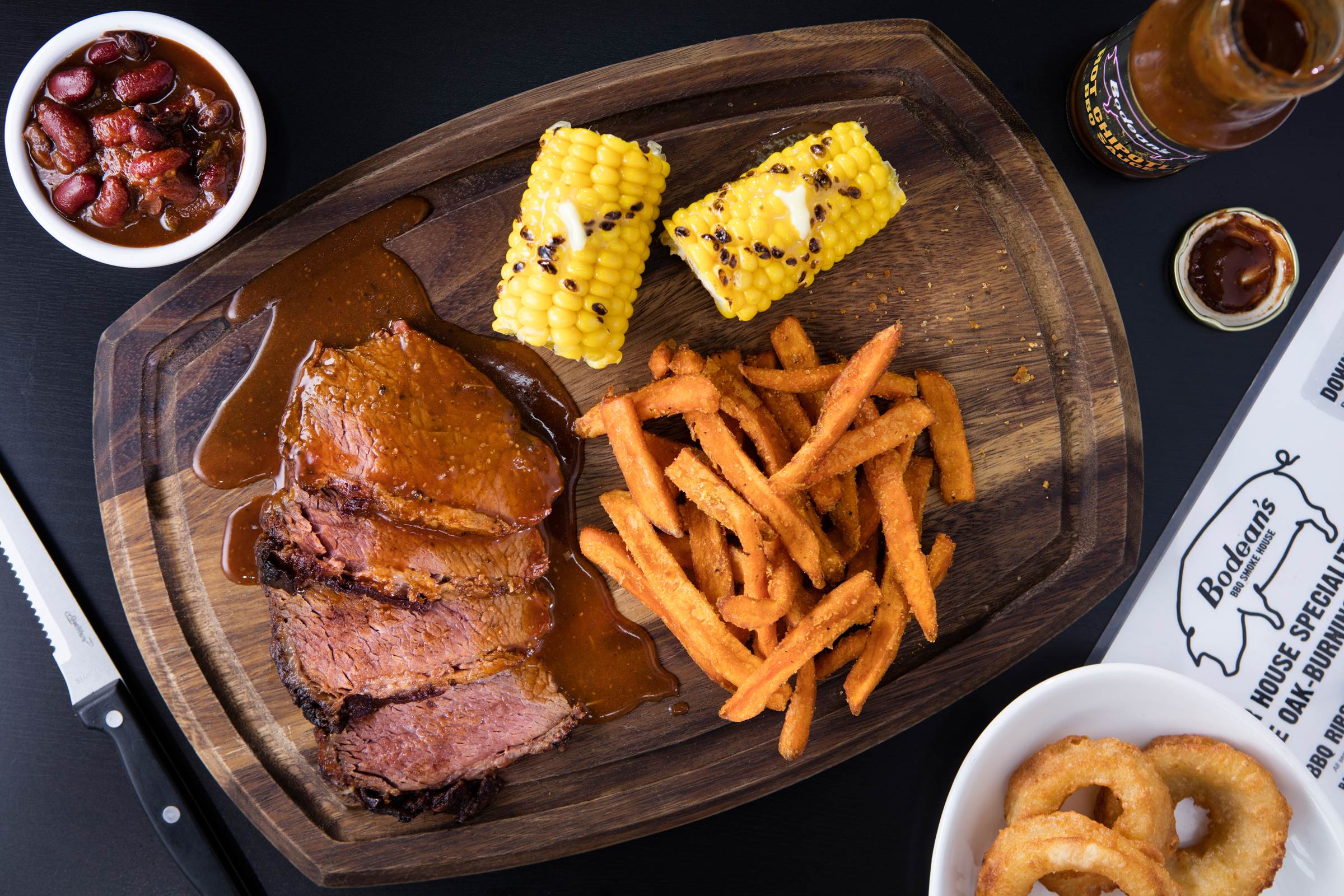 Whilst delivering hilarious reads of every dish – which we implore you to pour over – Dent takes aim at the sides. "The fish is served with a mountain of overcooked okra and cherry tomatoes. The chips are McCain's-style, served dry and dusted with some sort of sweet, not entirely offensive hickory flavouring. The coleslaw is unseasoned, loveless mulch. I ordered a side of "Cajun vegetables", which turned out to be more okra. I'm not certain if anyone, historically, has ever consumed an entire kilo of okra in one sitting."
It seems Dent's entire Bodean's ordeal is less a car crash and more a giant highway pile-up, where every dish crashes into the other leaving smears, stains, heaps of nothingness, disappointment and ultimately tears of bereavement in its midst. Dent then goes and orders dessert. "The Bodean's banana split is a passive-aggressive act. It's what you give a bad child on their birthday if they have recently drop-kicked a guinea pig. It's just a banana covered with squirty cream. While Instagram rocks with freakshakes and bespoke cronut-duffins catering to a Bake-Off showstopper-spoiled audience, over at Bodeans they've created the perfect post-Brexit banana split. It's 1944 again and we should just be excited to see a real-life banana."
No further questions, your honour.
Hide

, 85 Piccadilly, London W1
To Mayfair, where Marina O'Loughlin dines at Hide – Ollie Dabbous' new digs – and emerges unimpressed in her Sunday Times Magazine review.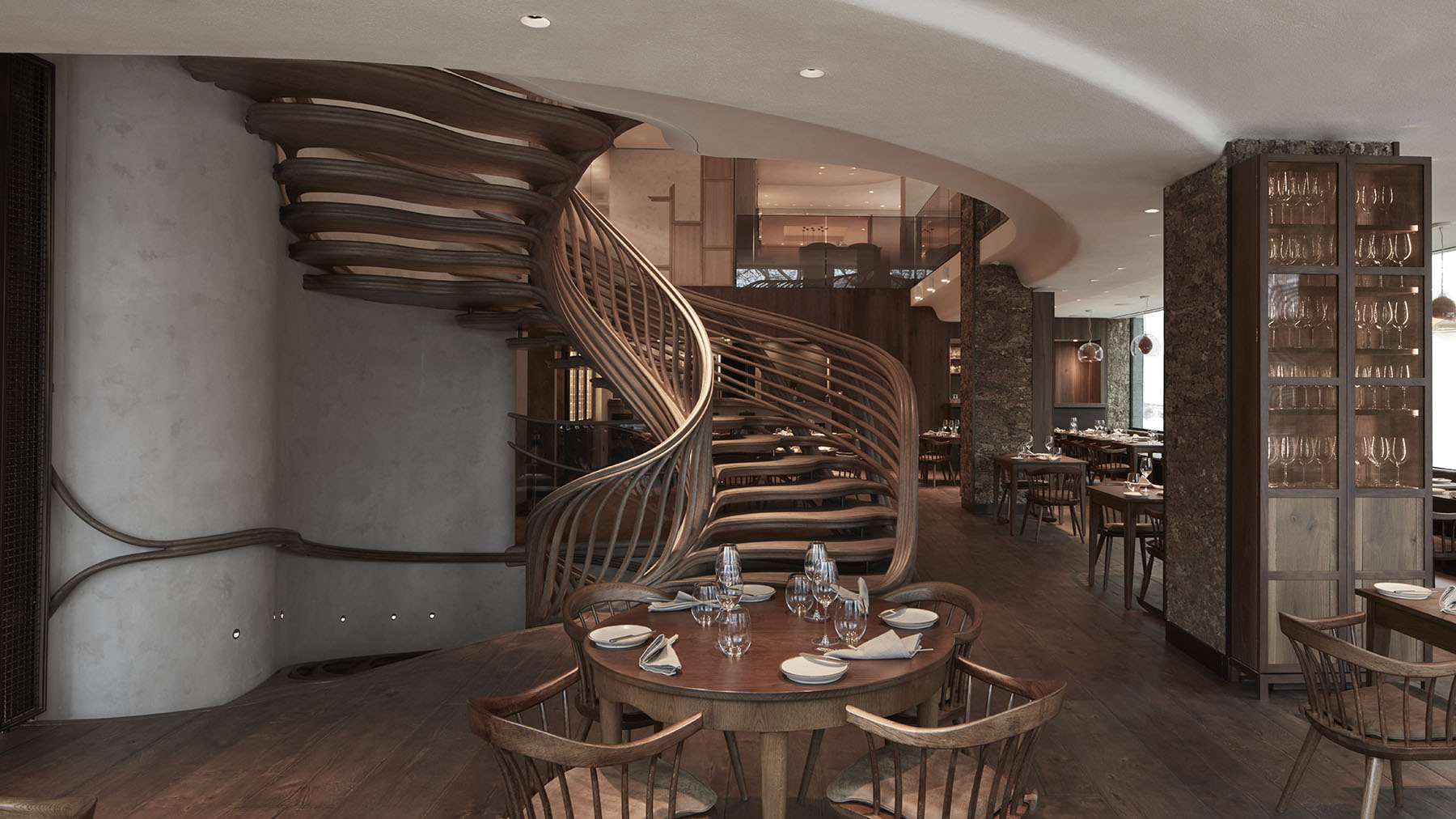 We've never eaten in any of Dabbous' former stomping grounds, but he's a 'name' on the London scene. One of those elusive chefs whose name is worth knowing, whom everyone knows; most aren't quite sure where this type of chef may cook or what his credentials are, but you make sure you let everyone know that you know exactly who they're talking about. It's kind of like Chinese whispers, and is a hangover from the hype that fuels the London hospitality industry. You better know the name, for fear you might be found out as a non-die-hard pretending to be au fait – which is ironic and hilarious because most in London are exactly that.
Dabbous has a reputation as a quiet, composed enfant terrible of the London food scene, but it seems he who is the "catnip to the fooderati", as MO'L dubs Dabbous, hasn't quite landed on all fours – a zinger emerges in the form of: "I'm no jaded old hack, folks: the opening of each new restaurant menu is as exciting to me as the first one – and this is truly exhilarating. But the rest of the place bores the arse off me".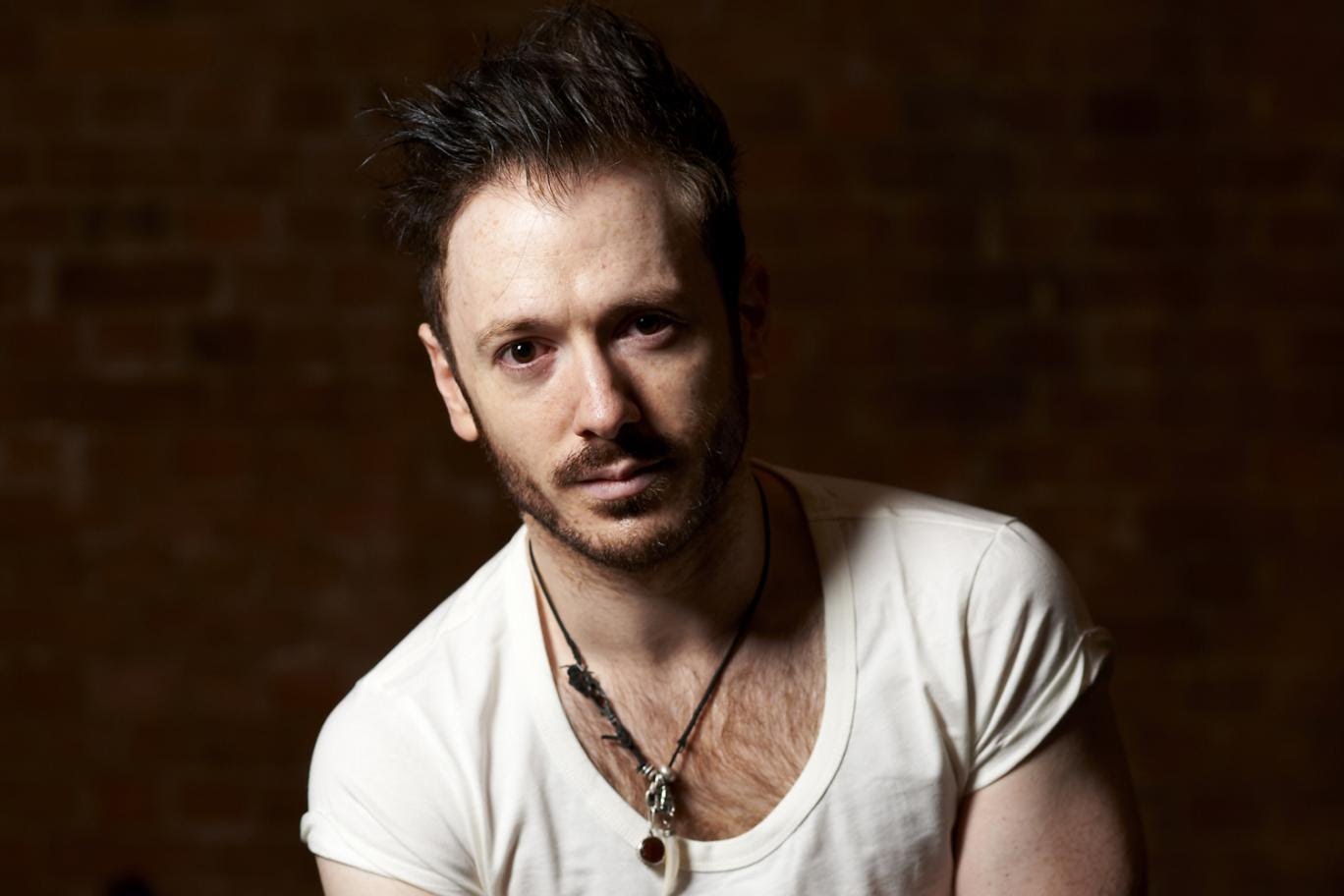 The review begins "Hide is a Big Deal. A hugely lauded chef, an ostentatious location, the backing of a squillionaire: it's the kind of opening to get restaurant fans squirming in paroxysms of joyful anticipation". First, O'Loughlin composes a love song to the menu; "it's a long time since I've read a more intoxicating menu… this is my idea of poetry". Likewise, the statement staircase. Even though there's big Russian money behind this place and the colour scheme is "beige-taupe-brown-yawn", it's the "undeniably ravishing" bespoke wooden staircase that steals attention, linking the three floors looking "like a seashell cut-through". The dining room "slammed", "dishes verge on flawless" but MO'L is disappointed by the "robotic perfection" and the "production-line quality" emerging from the kitchen to tables around like culinary clockwork.
We cackled at the para on trying to get to the downstairs bar (entitled 'Below' – so very London) for a postprandial, and it really needs to be read for the way it segues into referencing Alan Partridge – we bow to her editorial abilities. Of Dabbous, MO'L writes "he's truly a talented chef and one day I hope he gets the restaurant he deserves". Will Dabbous last the course here? Let's Hide and see.
Today's Chip Paper returns next week.