In this week's edition, Sole searching from Katy McGuinness, Tom Doorley's wannabe French bistro, Catherine Cleary does a two-for-one and bread seems to be the star of the show…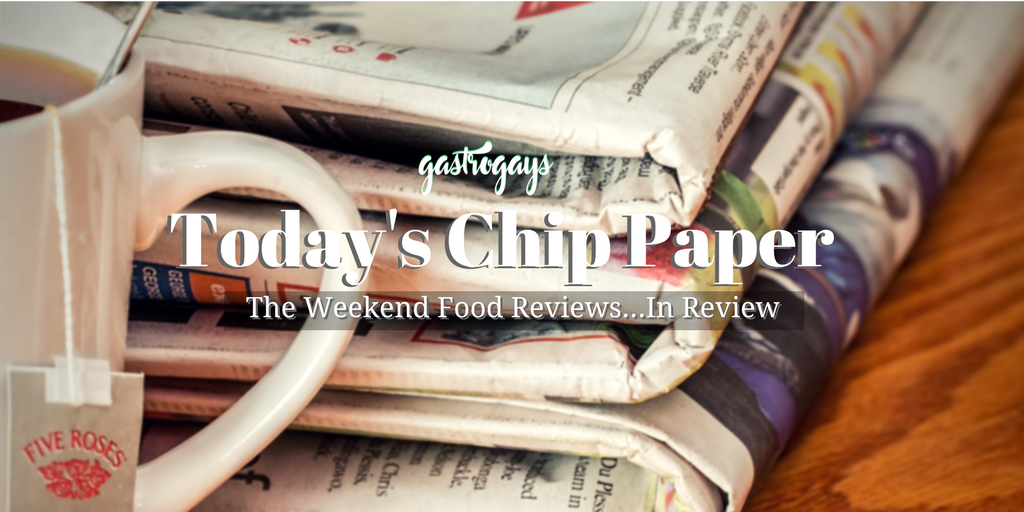 Sole

, South William Street, Dublin 2
Lucinda O'Sullivan raved about it just last week, and now Katy McGuinness goes Sole searching in the Independent.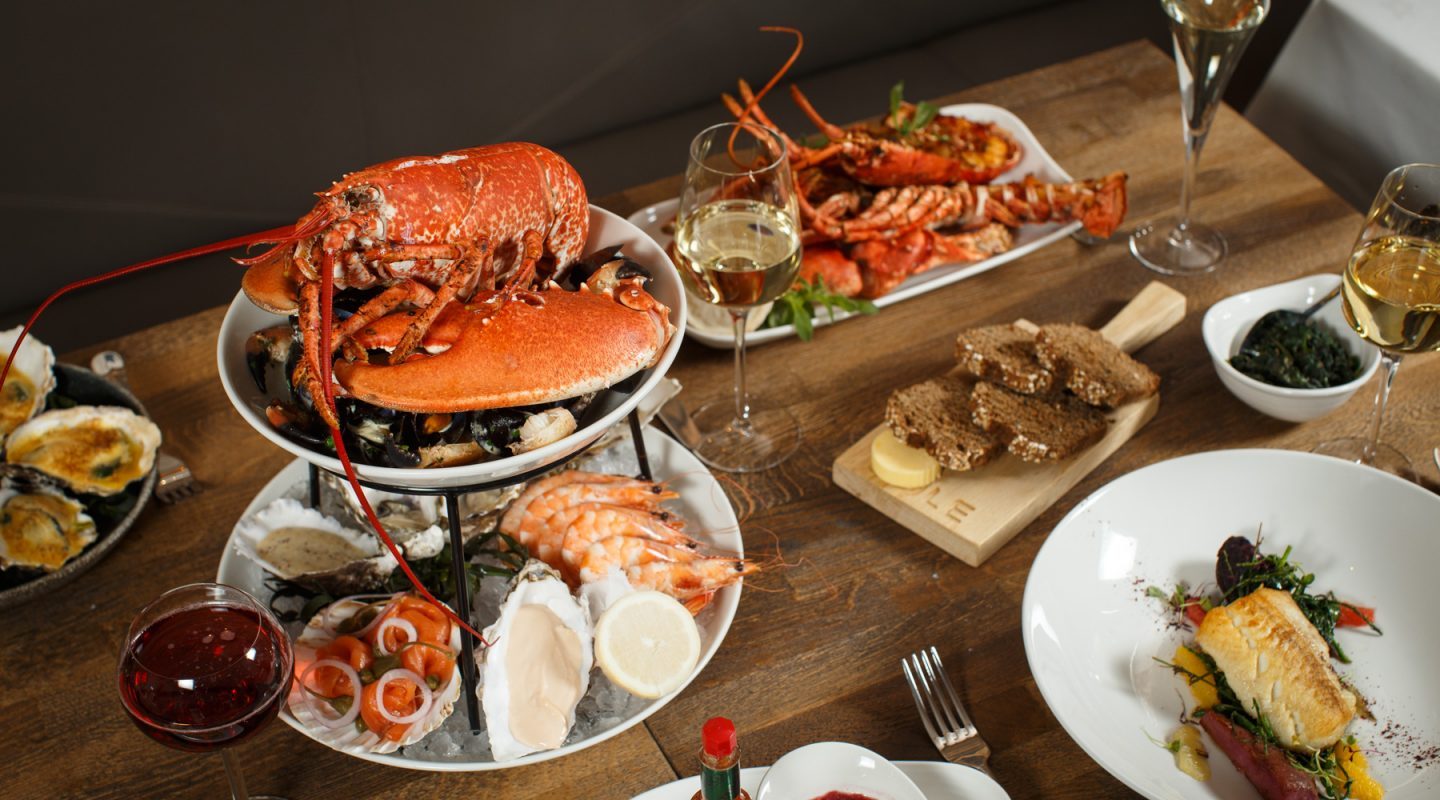 Comparing Dublin's newest high-end seafood opening, Sole, on South William Street to Scott's in London, we're immediately grabbed (and mightily impressed) by the drinks noted before McGuinness even starts on the food. An off-menu dirty martini laced with Carlingford oyster juice and an oyster garnish and G&T's with the house-favoured An Dúlamán from Sliabh Liag Distillery in Donegal – which was a fixture at the brilliant Gin Experience Dublin last weekend. Not to mention after-dinner espresso martinis in lieu of dessert. Three cheers.
"The restaurant feels immediately glossy and international, the kind of place you could imagine walking into in any city in the world, from Dubai to Marbella to Moscow," McGuinness writes, before adding "feels like a franchise… but it's not" – is there any way that could be good, we wonder?
We absolutely echo McGuinness' disappointment at the international catch floating around the menu here – something other critics have been vocal about, too. Offering a point of difference to what appoints other Dublin restaurant menus is fine, but for an island nation which needs a serious talking to about our consumption of fish, it just feels like a bit of a hindrance, rather than a help.
The filleting at the table is SUCH a London, "share this on your Instagram Story" trend of the past few years that, to us, is so achingly awkward. Uncomfortably stifling conversation paired with the faked 'wow' congratulating an altogether unnecessary theatre. Awkward and cringy, for us, even when done expertly. Patrick worked in London restaurant PR for a few years, so the marketing of 'trolley' services and 'at the table' carving is just such a gimmick.
High marks for food (though strawberry soufflé should be illegal on menus at this time of year) yet clearly value is not on offer here – nearly €300 with not even a suggestion of a pre-theatre. Come with heavy pockets and global tastes, it seems.
– – –
The south Dublin suburb of Loughlinstown stands centre stage in Tom Doorley's review of Whelehan's Wine in the Irish Daily Mail on Saturday.
Doorley declares right out the gate "Whelehan's is my idea of heaven" but discloses his heart sank staring at a long menu appointed with potential crowd-pleasers. We agree with the sentiment of 'less is more' when it comes to restaurant menus. Give me no choice and three incredible plates of food over a 30-dish, three page menu full of possible pitfalls at every course. Think of that moment of indecision when standing in line at the chipper, you'll always order the same thing. One of our favourite phrases, which we use to death, is "edit" and it applies in spades here.
Overall, Doorley wills this to be the cosy, neighbourhood French bistro menu of his dreams, and with a little focus and clear direction this seems to have all the elements in place. Anywhere that can combine wine, personally picked from the shelf nearby, with a small and perfectly formed choice of plates to enjoy alongside is an absolute winner – let's see if Whelehan's takes Tom's advice and runs with it over the next year.
– – –
A two-for-one in the Irish Times as Catherine Cleary reviews both a rooftop spot on the Bray seafront and an organic cafe just outside Dundalk. First, to Cowfish, which forms part of a former hotel in this seaside precinct straddling the Wicklow/Dublin border.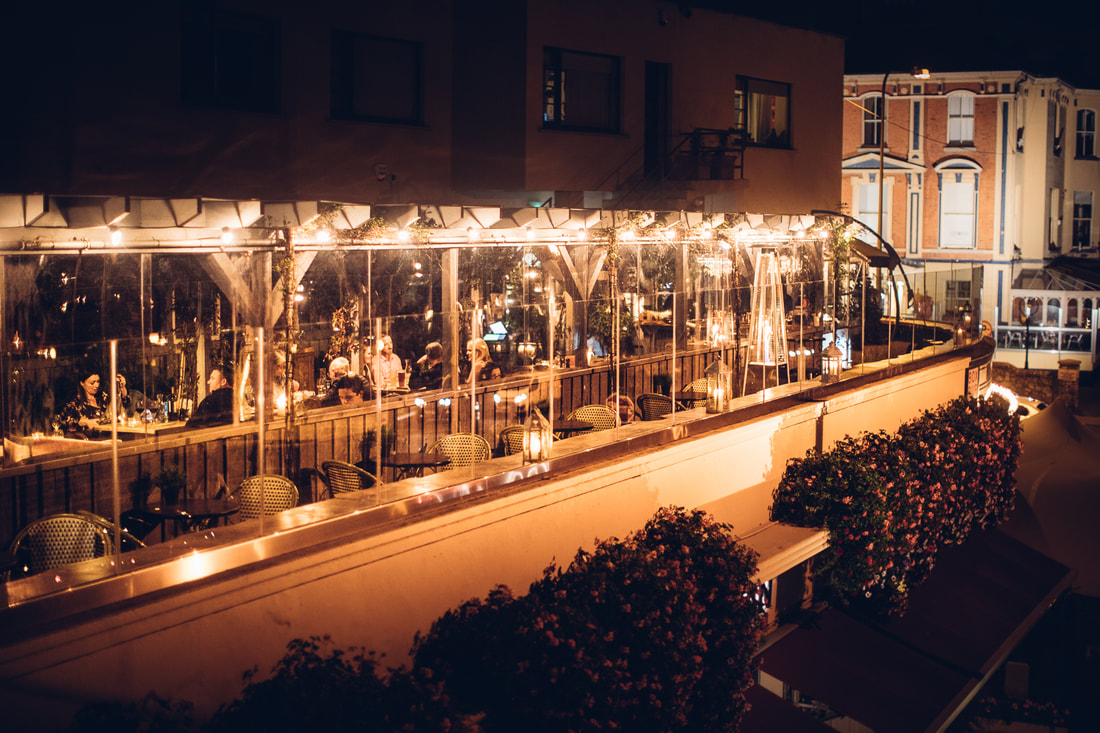 Cowfish – the more we say it, still can't quite love the name – sits in a site that has "morphed into a Jenga game of food ventures" alongside the likes of Box Burger and Platform Pizza. Though the described views and setting sounds picturesque, not sure the phrase "Braymalfi Coast" – nor the idea of it – will catch on. Nevertheless, through a couple of so-so dishes and a summing up of "more work needed on the food", Cleary declares: "I like Cowfish. They give the impression that they're still working on the details. I'd like to see them do more chipper staples really well, as it would chime with the seafront personality." Yes please.
Truth be told, the welcome addition of a coffee and cake portion of the review actually gripped us far more. Being from Co. Louth ourselves, (well, one of us a Fingal blow-in but both living here now) we're amazed we've never heard more than a whisper about Strandfield Cafe, located just outside Dundalk in the town of Ballymascanlon within the Boyne Valley.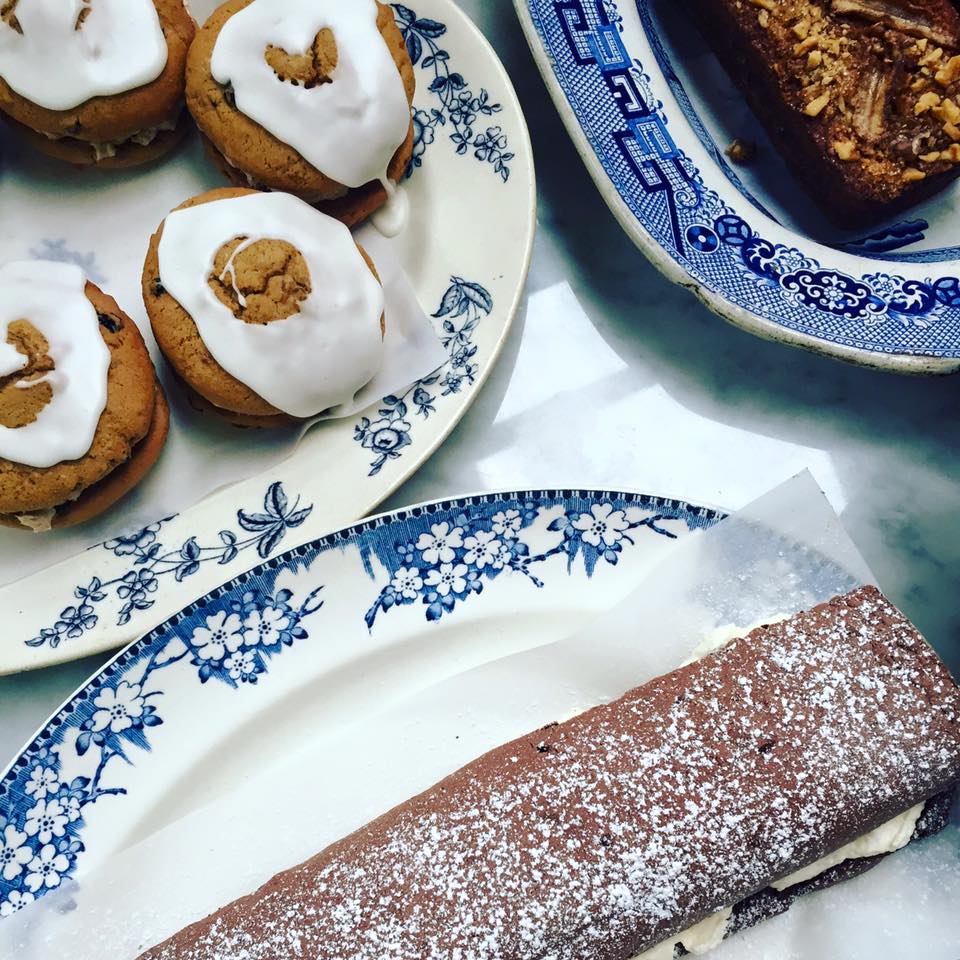 It's a cafe, grocer, florist and a place where "the cooks wear their organic hearts on their sleeves… sacks of organic flours, coconut and sugar arrayed like sandbags in the war against cheap ingredients". Be still our hearts! In the week where we stopped into Ballymaloe Cafe and Shop for the first time, this feels like a fitting next stop in our discovery of Ireland's best cafes-with-actual-heads-screwed-on. Pudding Row in Sligo is another knockout.
"Dublin prices" aside (and we're acutely aware of that trend rising up the M1 northbound) Cleary justifies, with: "unlike most in Dublin these are proper cakes, luscious enough to put Strandfield on the map for a pit stop off the M1 on the next trip north".
– – –
Amidst the seemingly endless "the boom is back" declarations, Gillian Nelis fairly justifies €350 on the 'break the bank' tasting menu at Cliff House Hotel in her Sunday Business Post column.
Located in Ardmore, Co. Waterford, the Cliff House Hotel's restaurant is well-regarded — and Nelis further cements the fact – as having "the best view of any dining room in the country" overlooking the wild Atlantic from its dramatic clifftop perch. Dutch chef Martijn Kajuiter is one of the most talented chefs cooking in Ireland right now and we're interested to see Nelis' breakdown of the tasting menu.
Bread courses are oft overlooked as unnecessary, disappointing faff but Nelis falls hard for it here, particularly the Helvick Gold potato bread served with Glenilen Farm brown butter – "I'd happily walk to Ardmore for [it]". Great start – we felt similar about a recent bread course at Fermanagh's Lough Erne Resort's Catalina restaurant by Noel McMeel. Ardsallagh Goat's Cheese macaron and chicken skin waffle follow, which both sound fabulous, before the dishes teeter into the serious unknown. Nelis does well to demystify a line-up of "boundary pushing" dishes appointed with a number of ingredients that even stump us. Ever heard of codium, tonburi Akita, AA1 asparagus or three-cornered leeks? Us neither. However, this is Kajuiter's team, so trust is required and technical skill seems delivered effortlessly in every mouthful. That's what makes value for money.
If there's going to be anywhere in Ireland you would want to be schooled on never-before-heard ingredients, this dining room is the class you would logically want to enrol yourself in.
– – –
Another critic betrothed to the bread served is Jay Rayner in The Observer, where The Forest Side in Grasmere is the subject of his restaurant review.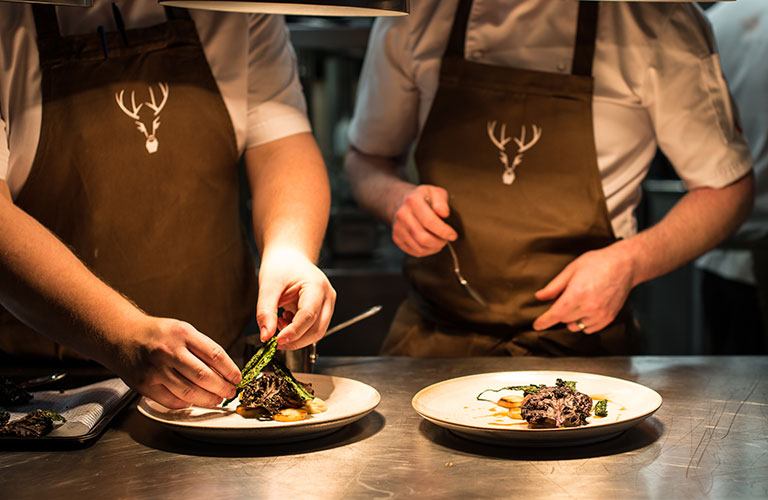 Just like Nelis, Jay Rayner remarks on the bore of tasting menus; "I can't pretend. I haven't got as many years left as I've had, and I worry about losing them to seven-course tasting menus," he says. Hear, hear. Never heard of The Forest Side? Rayner explains it's an "expression of the Cumbrian landscape" served in an "airy dining room with views out to the hills", and in reality it's a fine dining restaurant set within a lavish 19th century mansion in the Lake District.
Best dishes? Well, the best ham and eggs you'll ever eat is "a piece of toast topped with salt-cured egg yolk, wind-dried ham ( – yes, us either – ) and black truffle", which is only a snack at the start. "Warm, open crumbed, seeded sourdough" is "just too good… we have to ask for it to be taken away" and the main deal is the aged beef rib, for which Rayner declares "[it's] as though it has been hanging out by a winter bonfire, intensifying its own flavour, and gathering the tang of wood smoke on the cool late winter air".
– – –
Coal Rooms

, Peckham, South East London
Staying in the UK but speeding down to London and the heart of Peckham – our former home – Coal Rooms is the subject of Katherine Flett's Sunday Telegraph review.
We've got a lot to say about this one, particularly because of all these reviews this week it's the only place we've actually tried and it's also run by our friends in the stunning surrounds of the former ticket office of Peckham Rye railway station. We dined there late last year a couple of months after opening but have tried many different interpretations of their food over the years, as this is the same team who operate SE15's standout cafes like Old Spike Roastery and Spike + Earl.
Smacked cucumbers and burnt hispi are positively bemusing, if not baffling, to Flett, both of which she lumps into a "multiple Googleable hipster treats" category which litter the menu. We've seen a lot of these on London menus of late, so it's a little curious. Later, Flett effuses about the corn tacos, cauliflower with bagna cuda and the signature 'Peckham Fatboy'.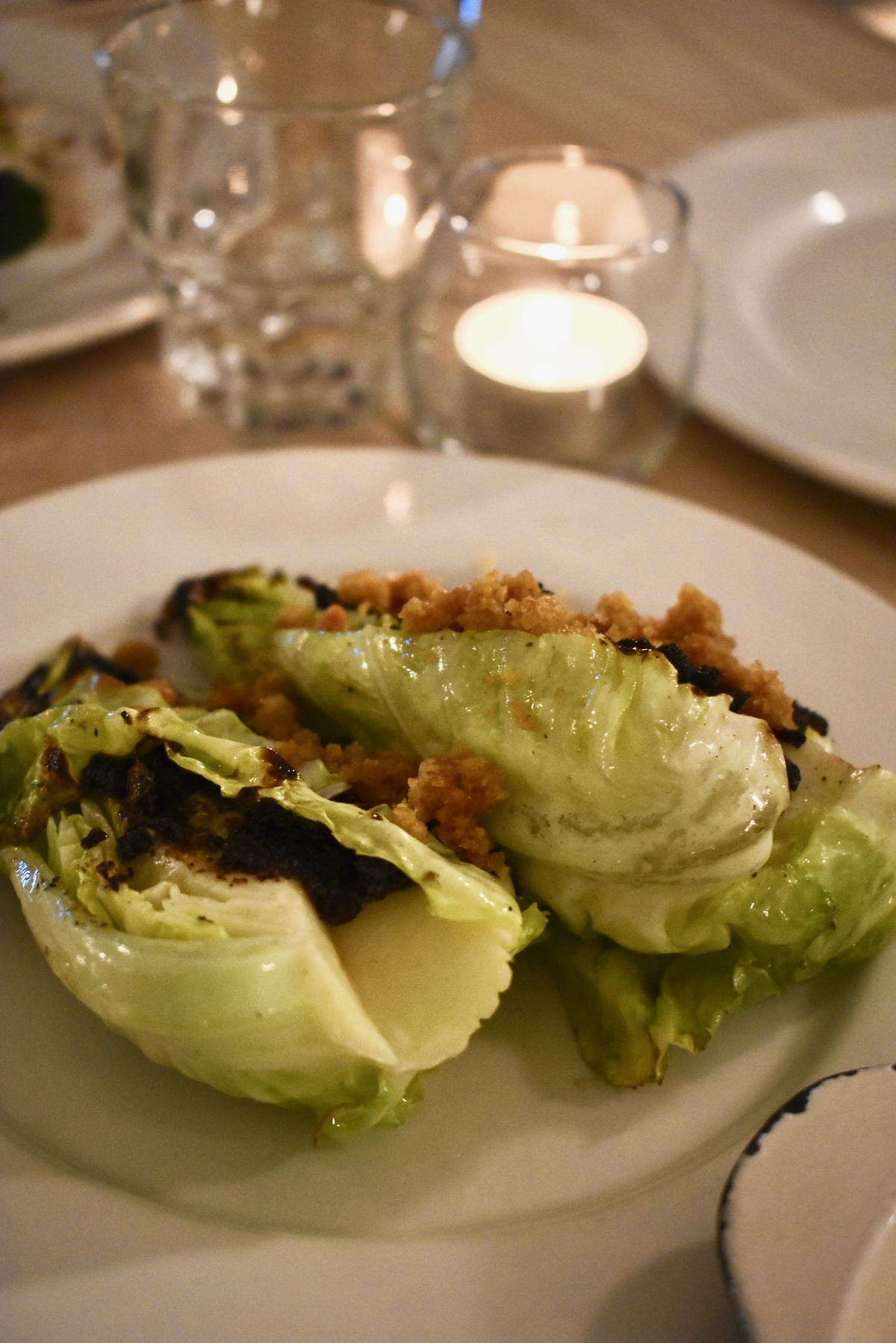 We actually agree with "the problem with smoking everything in sight is, of course, that it potentially obliterates all subtlety" – though we didn't find the flavour of coal or smoke present in everything, we thought it added subtle depth, char and sharpness where necessary. Almost all of the meat dishes Flett describes with near-distain, but showers praise upon the "lavatories" and the "gorgeous triumvirate of rooms". This place is interior goals. We wonder if this demonstrates a case of walking in with a preconception and therefore finding it in every single aspect to prove yourself right.
Most of the review is also less about food and actually spent waxing on how fussy and annoying her moody early twenties stepson is. Delighted she found the perfect avenue to sound off. Flinging a throwaway, ironic and almost predictable hat tip to 'millennials' before the article ends, it's the ideal moment to remind ourselves once again that this is The Telegraph.