Seafood spots in Dublin go head-to-head in this week's review of the critics' reviews, whilst a Kilkenny Michelin-starred retreat still delivers the goods but a brand new London opening is everything desired but doesn't warrant a return trip. We're particularly excited about what's happening in Waterford, actually. This is Today's Chip Paper, the weekend restaurant critics' reviews-in-review.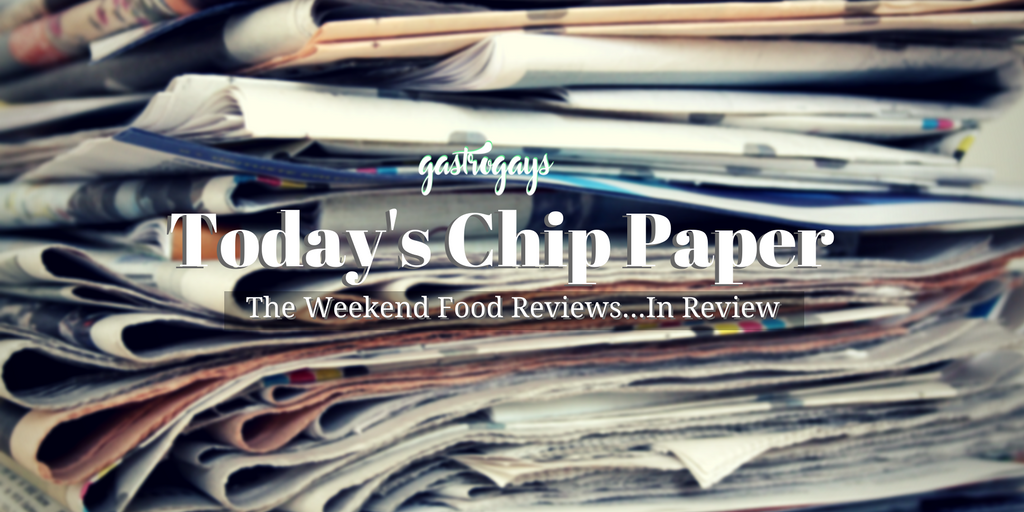 Fowlplay

, Hogan Place, Dublin 2
Live fire joint Fowlplay gets solid 8/10s all 'round from Katy McGuinness in the Irish Independent Weekend Magazine.
"A couple of weeks ago, Fáilte Ireland and the Vintners Federation of Ireland announced that they were joining forces to improve the food offering in Irish pubs; the 'Grow Your Food Reputation' initiative," McGuinness explains, before adding "the food in most Irish pubs is a dismal business, and missed opportunity on a grand scale in terms both of tourism and indigenous local business."
McGuinness visits on a Saturday evening in the throes of World Cup season. The writer remarks that Fowlplay is a concept collaboration between Trev O'Shea [Bodytonic] and Andy Noonan [BBQ Chef], both of whom are behind the Big Grill Festival. Where is it, you might ask? "At the back of the Square Ball pub (around the corner from Holles Street hospital)."
The review kicks off with a bit of background, "Fowl Play bills itself as "Dublin's only dedicated live fire chicken joint" and the kitchen cooks over natural charcoal and Irish oak using a wood-fired rotisserie and The Vault – a smoked brought all the way from Houston, Texas"… "As well as taking a purist approach to barbecue in terms of the cooking methodology (no gas or electricity), the restaurant occupies the high ground when it comes to provenance, not typically something that gets a whit of attention in barbecue joints, or indeed, pubs."
Of the food, "the bar snacks are fun," McGuinness declares. "Padron peppers are the Russian roulette of tapas and sure enough there's one in the bowl that… fairly blows my head off. Here, they are grilled over charcoal and flavoured with preserved lemon and sea salt; I could eat them all night; We love the fickles – sliced dill pickles deep-fried in gram batter; Filipino-style pork belly skewers are sweet, sticky and delicious."
With a name like it has, you expect the chicken to be top notch, right? McGuinness finds it's hit and miss – of the chicken burger, "boneless free-range thighs with tomato and lettuce doused in Alabama white BBQ sauce (essentially mayo with horseradish, mustard, garlic and paprika, not too spicy) on a toasted brioche bun – [it's] fantastic, confirming that the humble thigh is really the best, most flavoursome bit of the bird," but of the rotisserie chicken itself, finds it dry but good in flavour – "could have been marinated for longer".
Some more slight missteps come in the form of the smoked turkey dog ("certainly smoky but otherwise doesn't have a lot to say for itself") and the fries "covered in 'house rub' are flaccid and would have been better without the over-powering seasoning". No desserts available, but there's a sweet treat upon leaving – "the bingo that happens here every Friday and Saturday night is kicking off. Apparently it gets competitive, with arm wrestling and dancing on the tables". We kind of want to go for that alone!
Checking out the kitchen credentials of a pub in the heat of the World Cup is probably not the best time, but Fowl Play, on the whole, delivers – awarded a very respectable 24/30 and declared "a fun, unpretentious venue with food to match". Winner winner, chicken…. dinner.
Hide

, Piccadilly, London W1J
After Marina O'Loughlin gave a fairly nonplussed review in the Sunday Times, over in The Daily Mail Tom Parker-Bowles reviews Ollie Dabbous' new outpost, Hide on Piccadilly.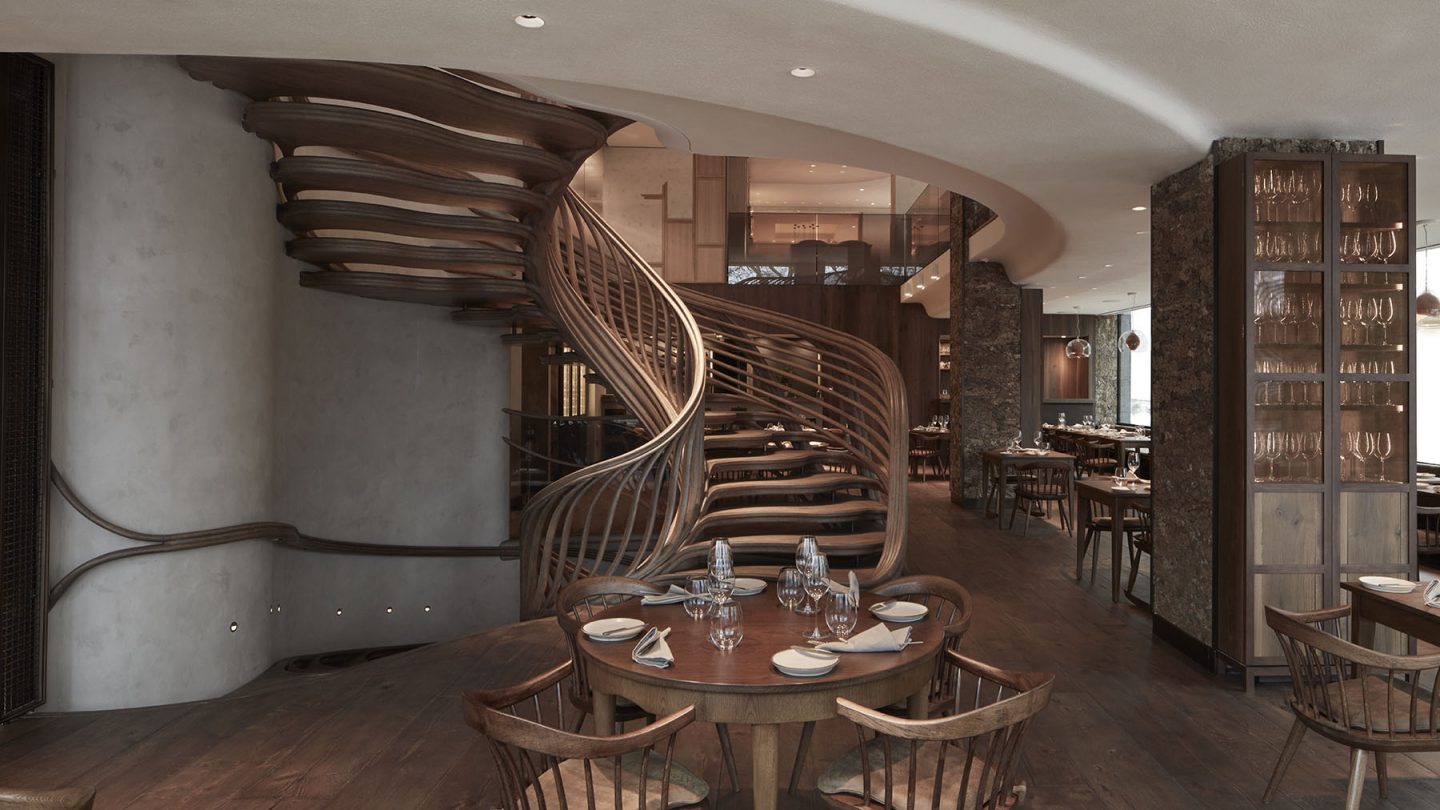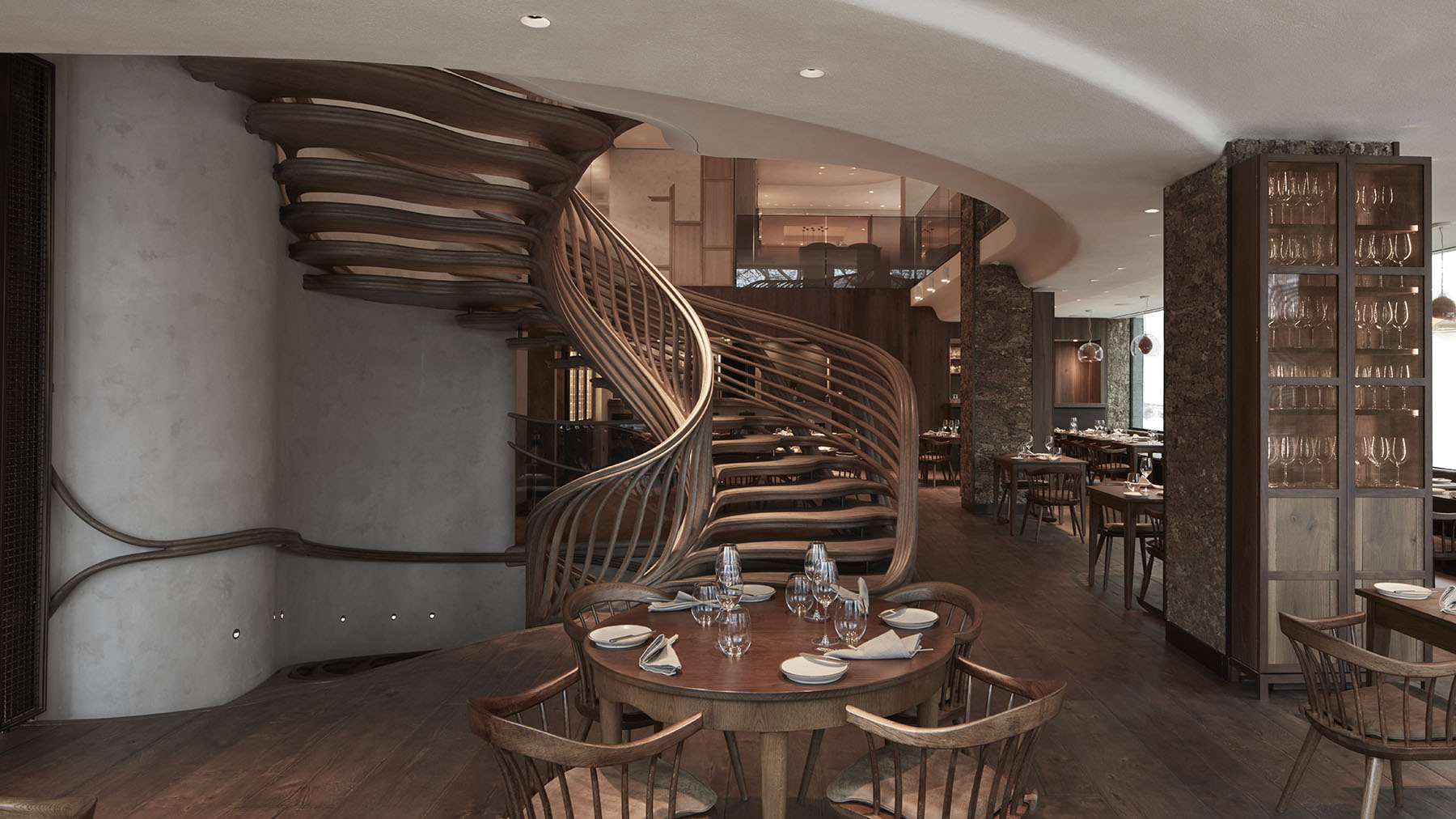 It doesn't seem to start well. "Sitting in Ground, you're at eye level to the street, which gives the feeling of being a great ape in a small zoo. Businessmen, buskers, slack-jawed tourists and tramps all pass by, occasionally gawping in, while buses belch fumes, horns honk and black cab drivers curse the usual plague of Ubers. Anthropologists and sociologists will have a ball. Those in search of privacy, a little less so." TP-B dubs the door alone "a vast, monolithic chunk of artfully aged timber that seems more suited to keeping out marauding hordes than in welcoming well-heeled eaters.
Then, it gets a bit overwhelming, as "everything here is big" – prices, floors, 174 covers. Then, there's the explanation that the tables have built-in chargers and the 400+ wine list is handed to you on an iPad. There's Russian money behind this, of course. "It would be all too easy to sneer," he writes, "and flick the fingers at another vast, overpriced temple to Russian-funded, cash-bloated excess, designed exclusively for people with the sort of expense accounts that take two people to lift…. [but] the service is as slick as it is sublime: this is an exceptionally well-drilled front of house."
To Dabbous, and TP-B decrees him "an indecently talented chef who manages to combine the earthy with the light and lithe, creating dishes that linger on the palate long after the plates have been cleared. There's a delicacy to his cooking, a fundamental confidence, and an innate culinary intelligence that never feels the need to show off".
Of the food, the writer effuses about "gloriously puffy flatbreads with a fine charcoal char" and "immaculate red prawns" as well as "beef tartare, a beautifully seasoned splodge with dark tobacco notes, wrapped in nasturtium leaves, with flowers mixed in, like a taco made by Titania". There's a lot of good here, it seems. TP-B's writing is always concise, if a little peppered with unnecessary adjectaviae, but the final paragraph leads you up a path to a door which leads you right back to where you started:
"As much, though, as the cooking dazzles (along with the service), I'm not sure I'd go back. Because for all its polish and shine, Hide lacks heart. Meaning I admire the place but didn't fall in love. See it as a thrilling one-night stand. Go once. Have a ball. Bow down to the brilliant Dabbous and his team. Then, suitably excited, spent and exhausted, return to the real world. And the warm embrace of those restaurants to which you eternally return."
Sole

, South William Street, Dublin 2
"Standards vary overall at Sole", the South William Street restaurant which almost every critic in Ireland has now reported on is the subject of Catherine Cleary's Irish Times restaurant review this week.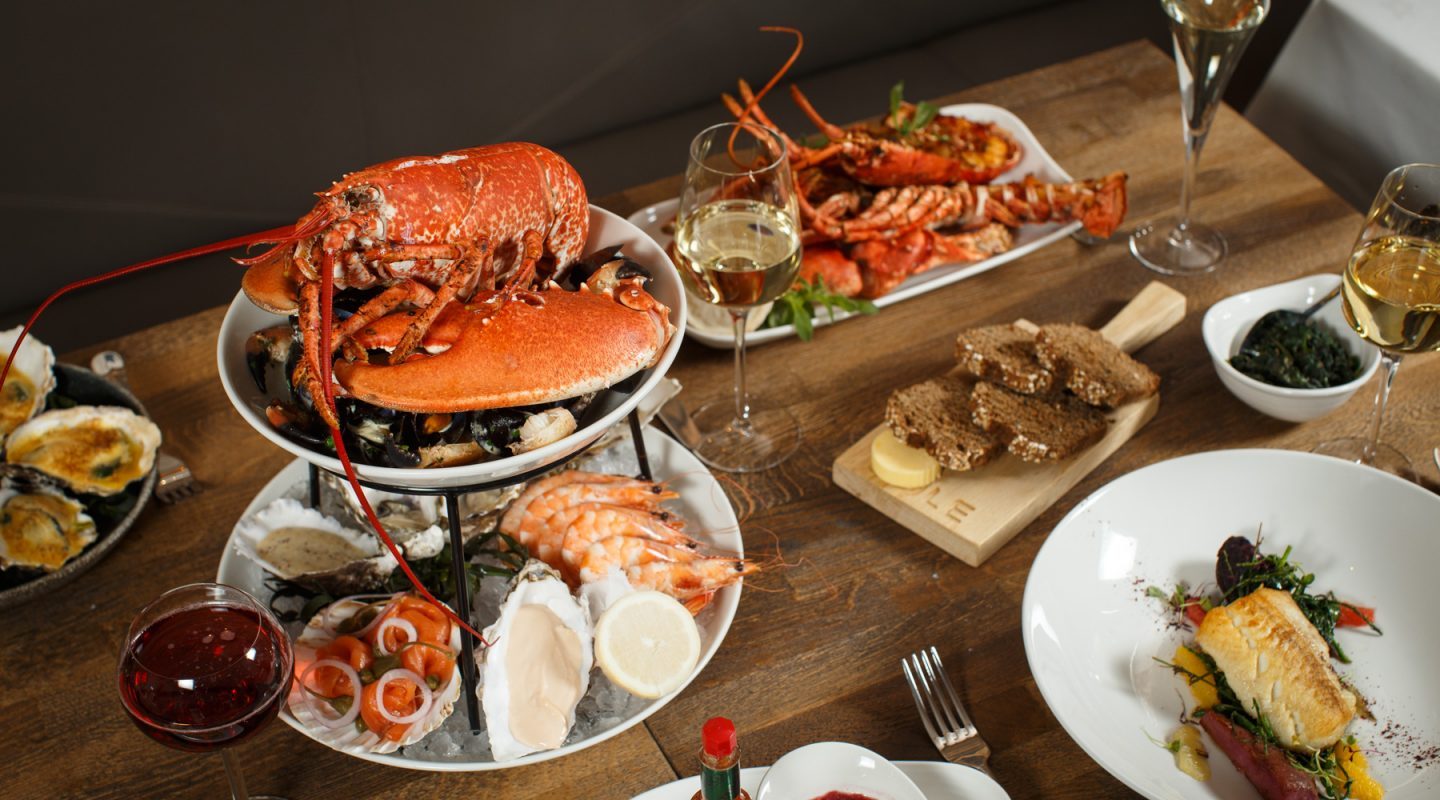 Sidestepping the review for one moment, we adored Cleary and Una Mullaly's joint report on the restaurant and bar/club scene boom in Dublin, getting to the bottom of what's going on in the capital right now. A fascinating insight into rent hikes, "key money" simply to be given the keys to a property, "meanwhile use" for vacant properties and how to manage successful urban areas. This ties in to the review too, as Cleary begins: "Dublin dining has come a long way since the 1990s. But there's still a gap in the market for the clattering clank of a big ol' brasserie nailing it every night for a large happy crowd".
"We'll see how The Ivy manages when it opens," follows. Something we've also wanted of Dublin, since the likes of Brasserie Zédel in London and Hawksmoor in Manchester are things we miss from living in the UK. Big, bustling, beefy dining rooms with slim-priced menus and happy smiles at every table. Not perfect, but perfectly good all the same. Dublin hasn't got the grand cafés that continental Europe thrives on, and it needs them for a more casually elegant all-day offer. From the noise The Ivy is making on social media before the hoarding is even down, "we'll see" indeed.
Of Sole, Cleary writes "the place has been decked out to look like the inside of a big ship; that faux ocean liner look… they've resisted the urge to dress the staff in sailor's outfits but there's a "captain's table" vibe to the menu". Like all the critics who have come, conquered and criticised before, Cleary too remarks at the insanity of the imported seafood on the menu. "It seems like having-your-cake-and-eating-it approach to food from the sea… far flung farmed fish and Indian Ocean prawns are what it takes to put a fish restaurant into the mainstream on our island, it seems. Working only with what the boats land here is still the preserve of the smaller more nimble restaurant."
But what's ordered and eaten is good… ish. Cleary barely exhales an utterance on the prices (which other critics have been quick to point out for some of the more eye-wateringly expensive dishes) whilst enjoying half lobster ("it's everything we want but one of the smalled specimens I've seen in a restaurant" and the "fat, juicy" tiger prawns, all "charred expertly with that smokiness that makes them taste like they've just come off a beach barbecue". Other highlights – "the seabass dish is expertly fried, skin crisp, fish jazzed up with blue potatoes… tempura oysters; blisters of crisp briney chewiness… a meaty whole brill roasted in butter so expertly that the flesh is virtually confited, pulling away from its spiney web of bone sweet and juicy as good chicken".
By the end though, the final thought is "some promising dishes and great service" but overall Sole only manages a 6.5/10. "Sole is an encouraging sign that one of our best raw ingredients is finally being given pride of place. The sweet spot will be reached when scaling it up for a big room doesn't mean scaling it down on flavour."
A mere few streets away, Ernie Whalley visits Niall Sabongi's flagship (and newest) restaurant, Seafood Cafe, for the Sunday Times Ireland restaurant review.
Someone pass Whalley the earplugs, because last week, the writer admits, "I checked the decibel count and it consistently peaked well above 100" whilst dining in Sabongi's place. "I in no way wish to invoke "the fun police"… I can certainly make a case for restaurants of this ilk supplying earplugs gratis or impressing on staff the necessity to keep noise within safe limits… I understand that clamour adds glamour to certain types of dining establishments, particularly those targeting youthful custom."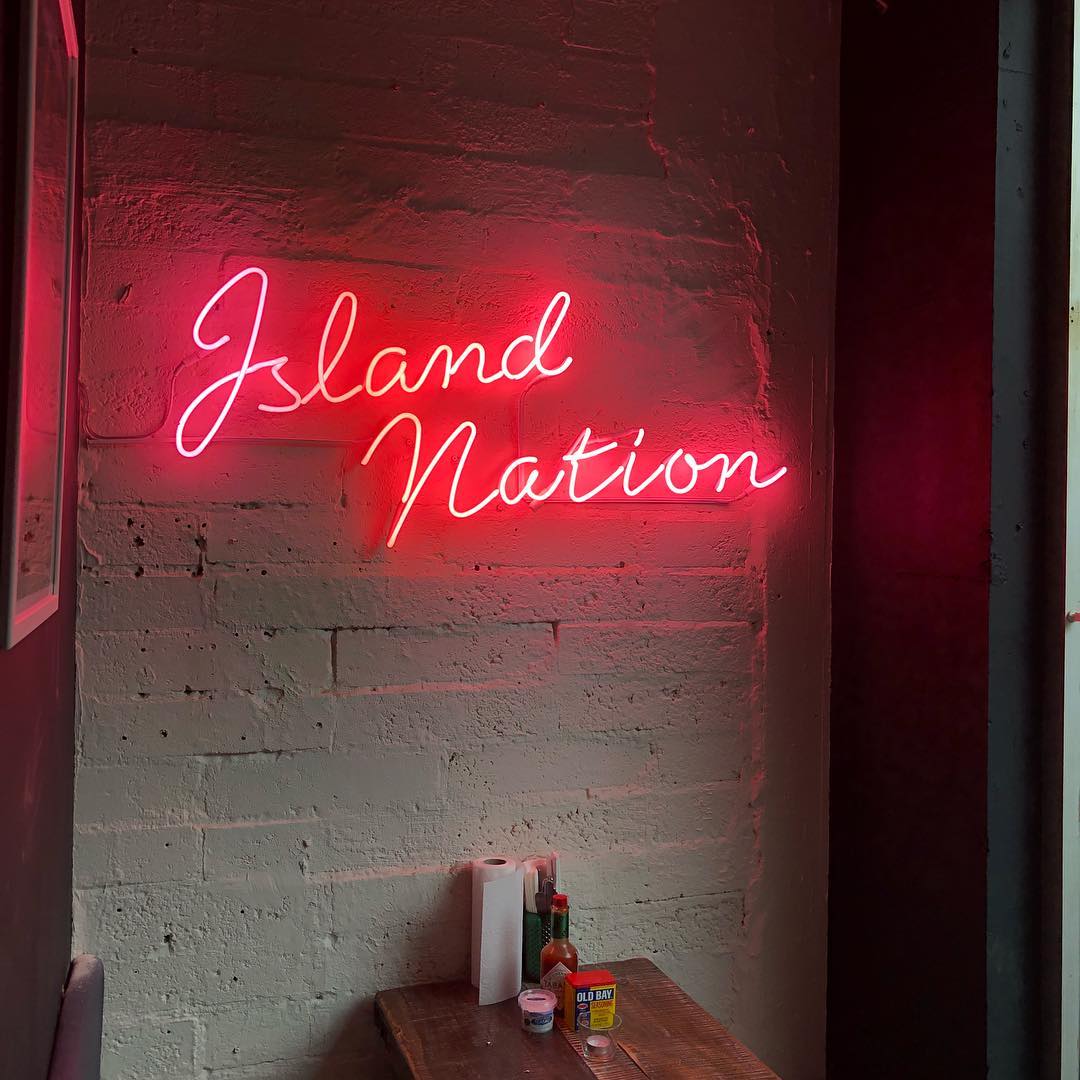 The half dozen oysters were in "peak condition", the calamari a la plancha "a tad tough" but the flavour therein "nothing short of wonderful". Naturally, a signature of Sabongi's stable, the lobster brioche roll gets top marks. Football referencing creeps in to yet another critic column this week, as Whalley begins to hint at what the overall upshot of the review is – a Sven Goran Ericsson quote: "first half good; second half not so good".
Desserts and cocktails seemed a bit of a disaster. Whalley continues, "given the no-frills surroundings — paper napkins, basic cutlery and benches that get our vote for the most uncomfortable seating in town — the wines are expensive: €12.50 a glass/€49 a bottle for throat-clutching Basque txakoli struck me as being on the cusp of preposterous". In fact, everything in the review for the most part get a 3.5 to 4 out of 5, but the wine brings it into a slight nosedive with 2/5. 
"All in all, the Seafood Cafe continues the tradition set by its stablemates of providing fine seafood at affordable prices," Whalley writes, though earlier also put it to the reader: [Seafood Cafe] continues the tradition of informality that Sabongi adopted early in his campaign to democratise fish and, in particular, shellfish".
Come for the shellfish, sidestep the plonk maybe?
"The tasting menu has gone out of fashion a bit lately… and there's probably no better place to try one than a fine dining restaurant on a relaxed Saturday night," Gillian Nelis enjoys the nine course tasting menu the Michelin-starred The Lady Helen restaurant, Mount Juliet Estate, in Co. Kilkenny, for her Sunday Business Post Magazine review.
Nelis continues, "The key to a successful tasting menu experience is balance; you're looking for a mix of light and rich dishes in appropriate portions, and here, local chef John Kelly seems to have got that balance just right". If we remember right, Nelis was only just recently at the also-Michelin starred Cliff House Hotel's restaurant enjoying the tasting menu only a few weeks ago. We were also lucky enough to be guests at The Lady Helen late last Autumn with a group of restaurant critics enjoying a similar seasonal tasting menu for our first experience of the estate, and we have to say it was nigh on faultless.
The Lady Helen is located in the old manor house of the expansive Mount Juliet Estate in Thomastown – which we didn't know is the second largest working estate in the country after Dublin's Phoenix Park! Speaking of the new owners and the subsequent re-investment and redecoration of the place since Nelis last dined there, the flagship fine dining restaurant (Michelin-starred since 2013) "remains a very traditional space with its velvet chairs, deep carpeting and white linen tablecloths".
"While The Lady Helen is always going to have a more classical offering than, say, The Greenhouse, Kelly is doing some interesting things here that are adding a more contemporary note.
Everett's

, High Street, Waterford City
In the world of Irish food, pedigrees don't come much better, Tom Doorley writes in his Irish Daily Mail restaurant review of Everett's in Waterford. Rhyming off chef Peter Everett's culinary curriculum vitae (Chapter One, Restaurant Forty One), the review begins explaining that eating there on a "sweltering summer day" Doorley and his dining companion had the place to themselves, lucky ducks, though the writer dutifully points out that that's almost alarming, considering the quality of the food – but later admits that "it's not for everyone".
"This is what you might call a destination restaurant," Doorley quips, before delving into the bread course – a selection of warm-from-the-oven slices. Doorley writes "there was an ethereal baguette and a dark, treacly, nutty soda that suggested almost an Irish take on pumpernickel. With butter, you could live on it".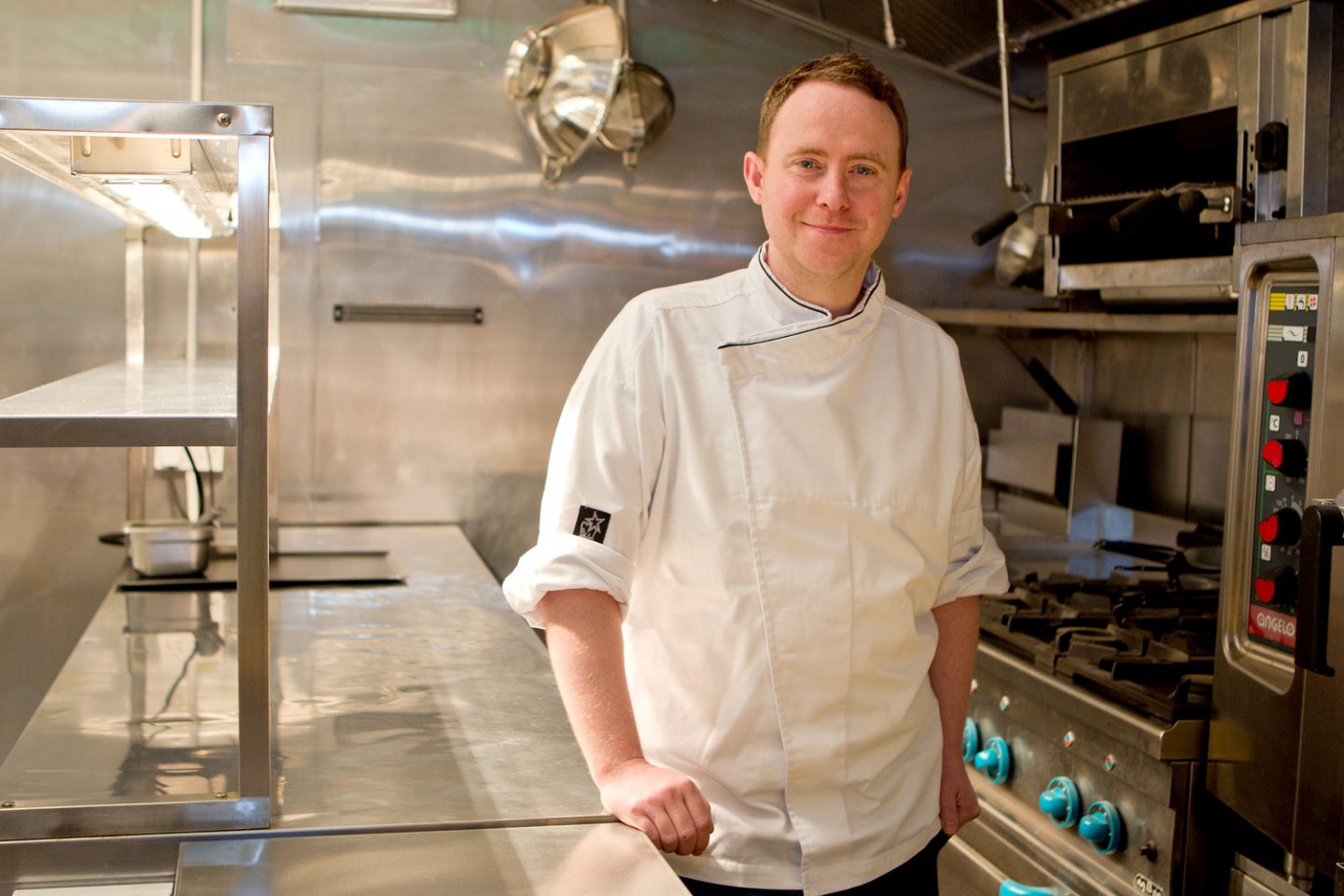 The Andarl Farm pork rillettes with beet and cherry as a starter sounds dreamy. The cod in a prawn and brandy bisque was almost life-affirmingly perfect in Doorley's mind – "it was one of those moments when I was able to tell myself, quite truthfully, that I couldn't possibly do this at home". Slow-cooked lamb neck served with "impeccable" pommes boulangère is dreamy to us, but eating on a blistering summer's day loses its appeal a smidge, we think.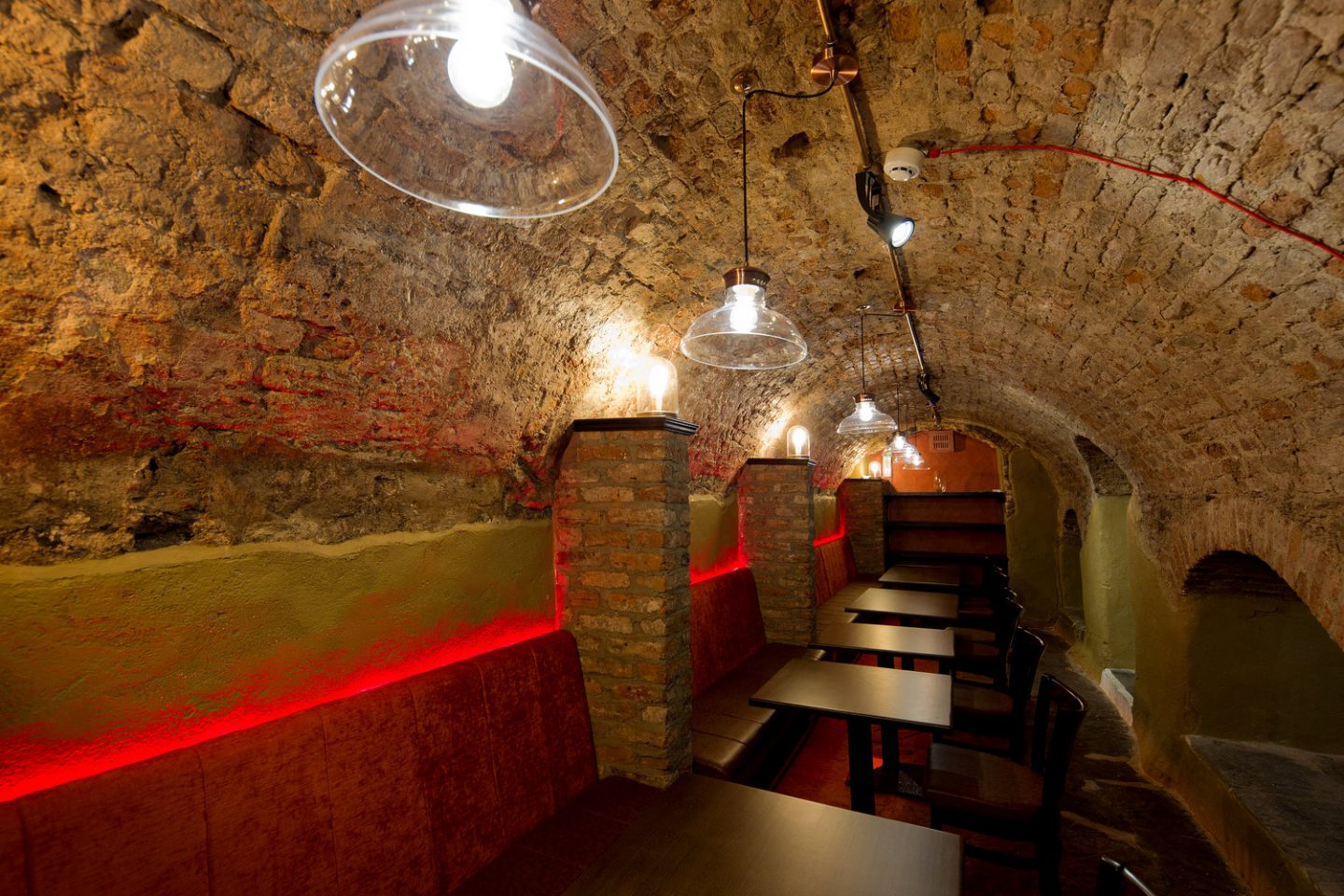 The Irish cheese course and the puréed peach and burnt butter sponge dessert ("even better than it sounds. Summer distilled and served on a plate. It was the best pudding I've had this year") both cement that this is a knockout relaying of dishes and a restaurant people will likely be running to, especially with that gorgeous Greenway Waterford now boasts.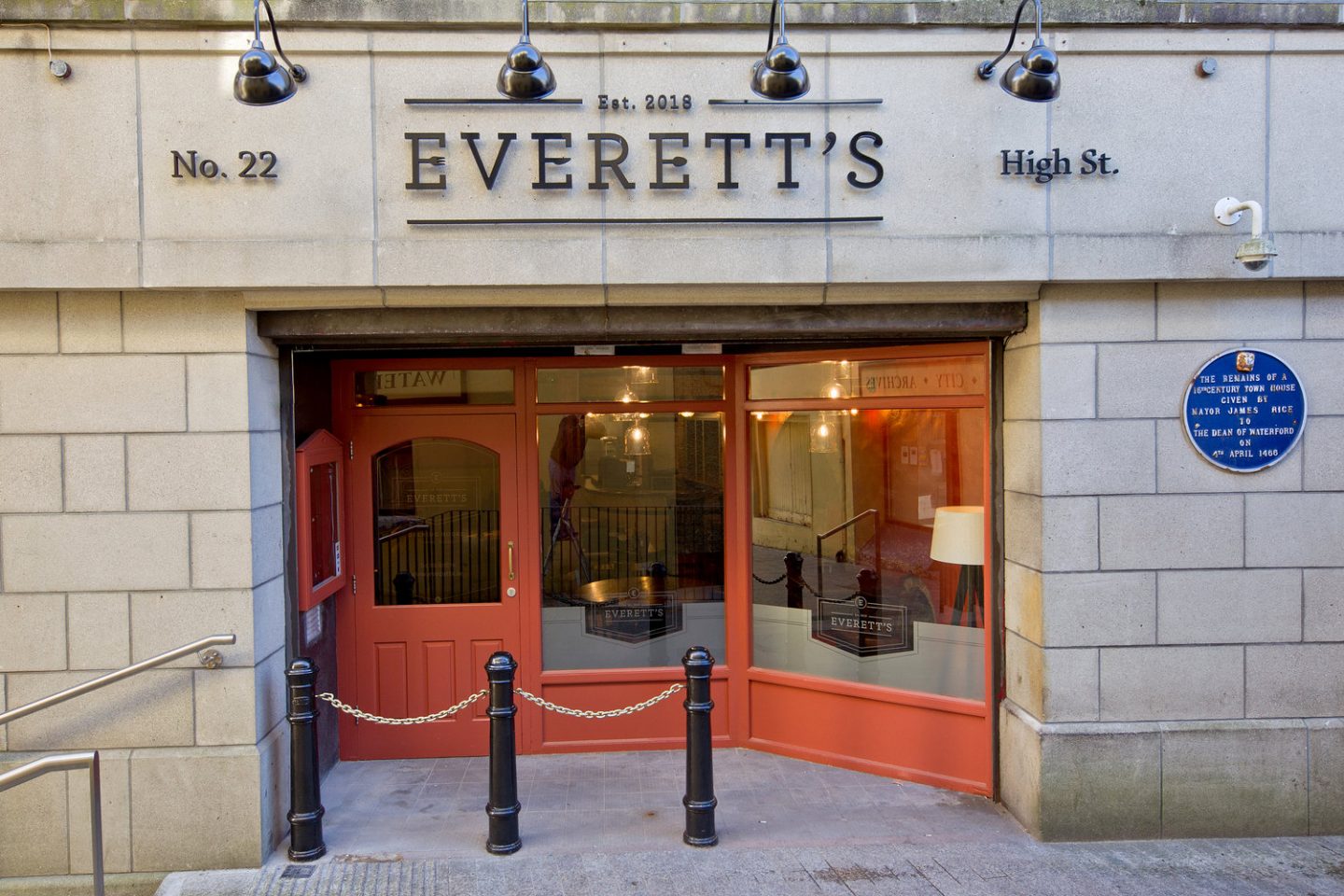 Doorley's closing words? "Everett's is a gem… beat a path to its door."
Today's Chip Paper returns next Monday.