First in a brand new weekly feature from us, we're digesting and dissecting a selection of the weekend food critic reviews – both at home in Ireland and in the UK. Ruminating on what the top food critics are waxing about, we'll offer a succinct round-up of what's happening on the dining scene across the cities of our corner of the world. From destination new-openings you need to know about to tiny, cosy boltholes you need on your radar before everyone else forms a queue, here's where the critics dined and spotlighted, peppered with our own experiences if applicable too. Enjoy the first week of Today's Chip Paper – back next Monday.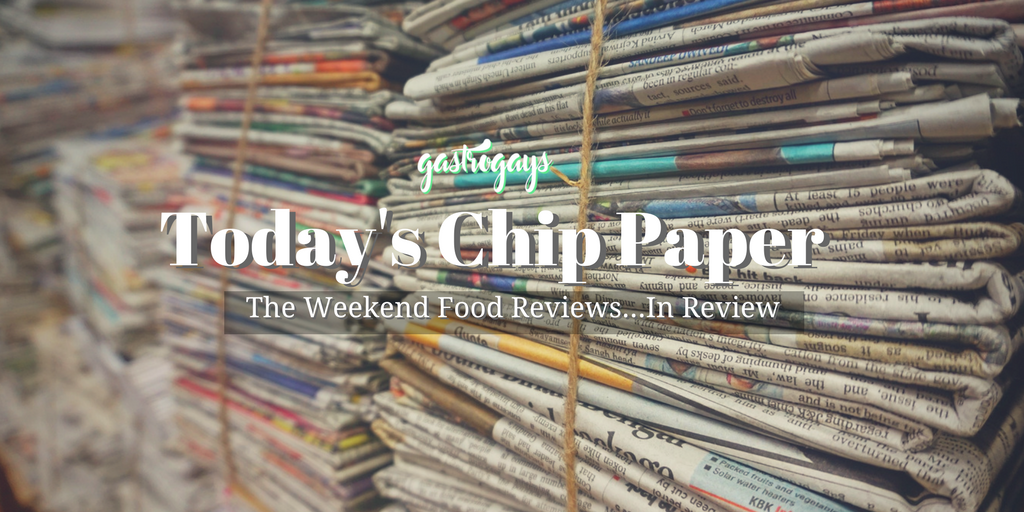 Pinnochio, Ranelagh, Dublin 6
Still can't quite stomach a morsel after Gillian Nelis kicked off her Sunday Business Post review of Pinnochio in Ranelagh describing in detail an Italian dish translated as "birds with extra ass". Poor Pinocchio's write up sadly never got better from that point on and by its conclusion is declared "overpriced" and "only okay"; a place "not worth running back to" but applauded for opening during the downturn and staying the course.
Nelis, on a table of three, gives a well-rounded review of the menu, from a cured meat and cheese selection to pasta, pizza and seafood dishes at this neighbourhood Italian under the Luas station in Ranelagh. Staffing might be an issue, as whilst the experience starts with "from the numbers of customers on first-name terms with the staff, it's clear this place is popular with the locals" before it segues into "it's just plonked on our table… when I ask a waitress for the name of the cheese she's not able to tell us what it is" – worrying, it's beloved by locals but are the locals being discerning enough? A warm welcome and friendly, familiar face is great but not if the food tells a sorry tale. The tiramisu seems an abhorrent end to a meal average in quality and bold in cost.
– – –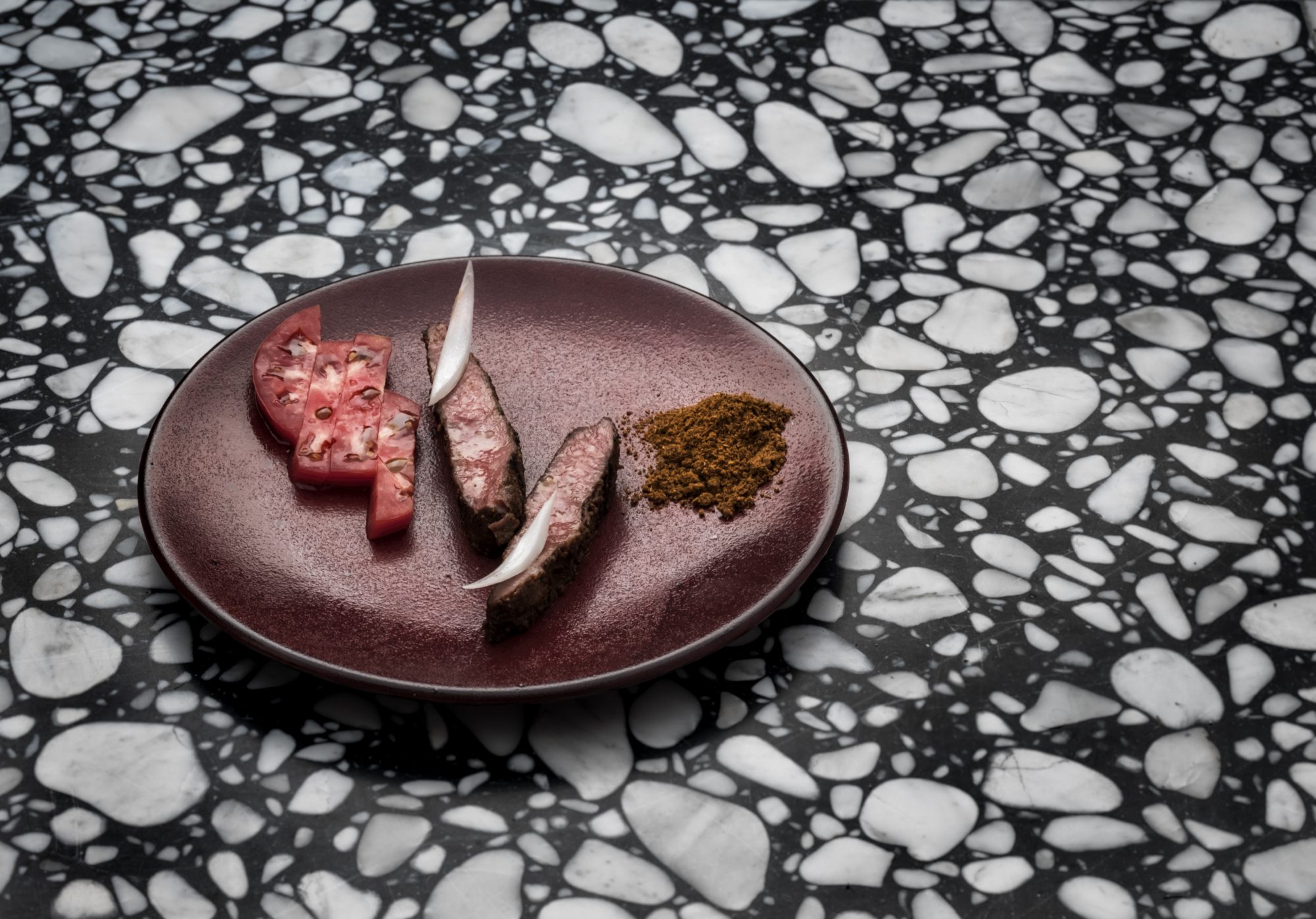 Ikoyi

, St James's , London SW1
"I knew before setting a slingback in this pricey, West African-influenced, hyper-modern fine-dining restaurant that it would be a complex affair to sell." 
In London, The Guardian's Grace Dent reviewed Ikoyi, a relative newcomer to the fine dining scene in the city, set within the prestigiously pompous precinct of St James's. Named after an affluent district of Nigeria's largest city, Dent calls this "Lagos via The Ledbury", continuing: "Ikoyi, six months after opening, is one of the most damning things a restaurant can be: not always delicious, certainly dear, but clearly important". 
Our sole dalliance with West African cuisine in London was street food pop-up-turned-semi permanent Zoe's Ghana Kitchen so we were incredibly interested in this review and how high end West African food fares in one of the most well-heeled quarters of central London. £200 easily spent – eek – Dent name checks her stand-out dish as the mushroom suya on malted barley bread. This spot surely survived the review and remains an interesting place to check out.
– – –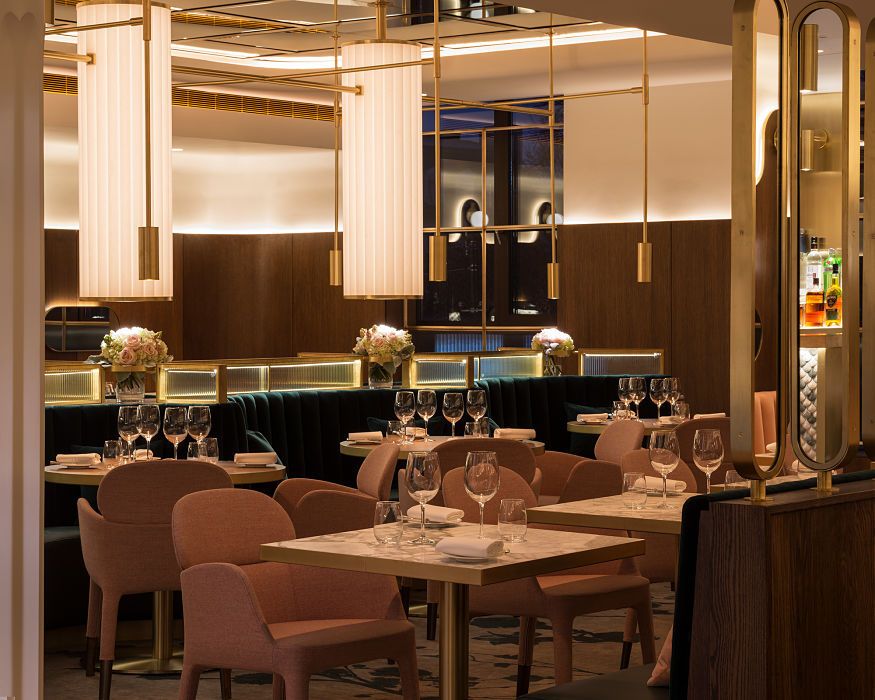 Another reviewer 200 quid lighter, over at Stephen's Green it's the new opening on everyone's lips – for better or worse – Dublin's Glover's Alley – the subject of Leslie Williams' review for the Irish Examiner.
Like many other reviews who have spotlighted the high points whilst pinpointing Glover's Alley's imperfections, Williams notes not all is above board. Justifying the price for the "theatre", "extra staff" and "expensive ingredients", he declares that aspects here are worthy of two Michelin stars. Williams reels chef-owner Andy McFadden's credentials and rightly points out the pointed poaching of some of Dublin's most noteworthy hospitality bods, both sides of the pass, yet almost misses out mentioning Head Pastry Chef Aoife Noonan. Formerly of the same role at 3* Restaurant Patrick Guilbaud and previously directrice of all things pastry at John Farrell's stable (Luna, 777), it's a curious miss as she's the female talent there, and often McFadden's side-by-side in the media. Her name does receive a mention a paragraph or two later, commending her "sublime" desserts.
Best dish? The Comeragh Mountain Lamb; "the loins pink and delicate and rolled in a herb crumb plus a hockey puck of sweet slow-cooked shoulder and best of all a little copper pot of the purest most perfect 'Irish Stew' I've ever tasted". Williams understands the hype surrounding McFadden's return to Dublin to open the city's newest fine-dining outpost before exclaiming "you simply must go, darling!"
– – –
Marina O'Loughlin bloody loves Bristol. She's penned dining guides to the city, she's reviewed Bulrush and Birch, Paco Tapas and Kuch, all for the Guardian. She's declared Ethicurean one of her favourite restaurants on the planet. Now, it's the turn of Bristol's Jamaica Street Stores for Marina O'Loughlin's Sunday Times review. And she has a major crush on that one, too.
As so often the case with trendy Bristol upstart restaurants – "Bristol eclectic", O'Loughlin dubs – it's all about veg-centric where you don't miss the meat one bit. All of the veg-based dishes MO'L raves about, like the cauliflower and the pumpkin hummus as well as the fried chicken. She even sends a wink to one of the vegetable-filled desserts, which is a shock, and we're unanimous in our agreement that carrot cake is the only exception.
She laps up the interiors, cool meets grungy and we laugh at the line "it's so cool, it takes me some time to figure out how to get through the door" – we've all been there.
The review continues: "There's one chef behind the counter of what's not so much an open kitchen as a sunny corner of the restaurant where platters of homemade crisps and roasting tins piled high with crackling wink sexily". Sold.
We've long had our own crush on Bristol for it's stellar culinary credentials. Flying from Dublin Airport, albeit via Ryanair, is usually cheap and on non-full planes. Well worth considering for a short food-filled break, if you ask us!
– – –
Clenaghan's

, Craigavon Northern Ireland
Who sprinkled fairy dust on Catherine Cleary's cornflakes? Has the Irish Times critic been a bit gushing of late? We seem to recall so many nearly full-marks reviews recently – in particular Storyboard in Islandbridge, Assassination Custard on Kevin Street and Locks Brasserie. Though, where Glover's Alley was concerned, Cleary recently advised it to "calm down" and threatened to send it to a Yoga retreat as it seemed to be "vibrating on stress" and bereft of a "sense of place". This was followed by a final zinger: "a curiously dislocated dining experience". Nevertheless, another knockout arrived this weekend in the form of a 9.5/10.
We've recently written our own love letter to the culinary hot spot of Moira and as luck would have it, Clenaghans opened its doors about two weeks after we visited, so we've been overdue a return to actually sample it. If Catherine Cleary's review of Clenaghans in the Irish Times Weekend Magazine is anything to go by, we need to drop everything and make a beeline 140km/h up the M1 right this second.
Though it's based more in Craigavon than the town of Moira itself, Clenaghans is somewhere everyone has raved about since its opening last year. Michelin-starred chef – and Ireland's Best Chef – Danni Barry swapped high-flying, slick Belfast kitchen, Michelin-starred Deanes EIPIC for a sleepy, former coaching house in Craigavon, throwing everyone off the figurative scent. But everyone knows Barry has a nose for something special, and Catherine Cleary remarks that this is "the kind of food that reminds me of the moment I first fell in love".
Best dishes? Where to begin… Hardly anything was faulted and almost every mouthful celebrated, signalling a menu with not a single dud and impossible choices at the junction of every course. The dessert menu, Cleary remarks, is "some of the best pastry cheffing on the island" and each option sits under £5 a piece. Odd, though, to see that under the 'food provenance' category, Cleary states 'none'. No producers listed? No origins advised? After pretty much a '10s across the board' review, that leaves a slightly odd aftertaste as a reader. 
Cleary finishes succinctly, with a gospel from the Critic to the people: "Danni Barry is a star and in this old, low stone building her food has found a place to truly shine… Put Clenaghans on your list".
Amen.