Dublin, Dublin, Dublin, a dip into Dingle and a bit of Belfast – that's what this weekend has been about in the national critics' corner. From a new tapas place in West Kerry to an Indian restaurant in Dundrum under impressive direction from a young chef to tables immersed in an air of adversity in both Donnybrook and Belfast city centre. Some great points raised in the reviews this weekend – well worth reading each one. This is Today's Chip Paper, the weekend food critic reviews surmised and summed-up.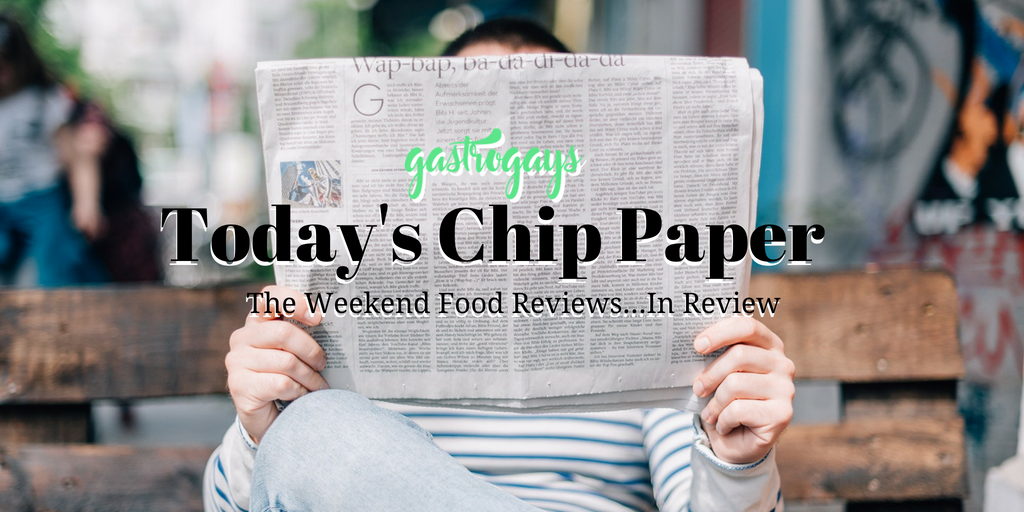 Solas

, Dingle, Co. Kerry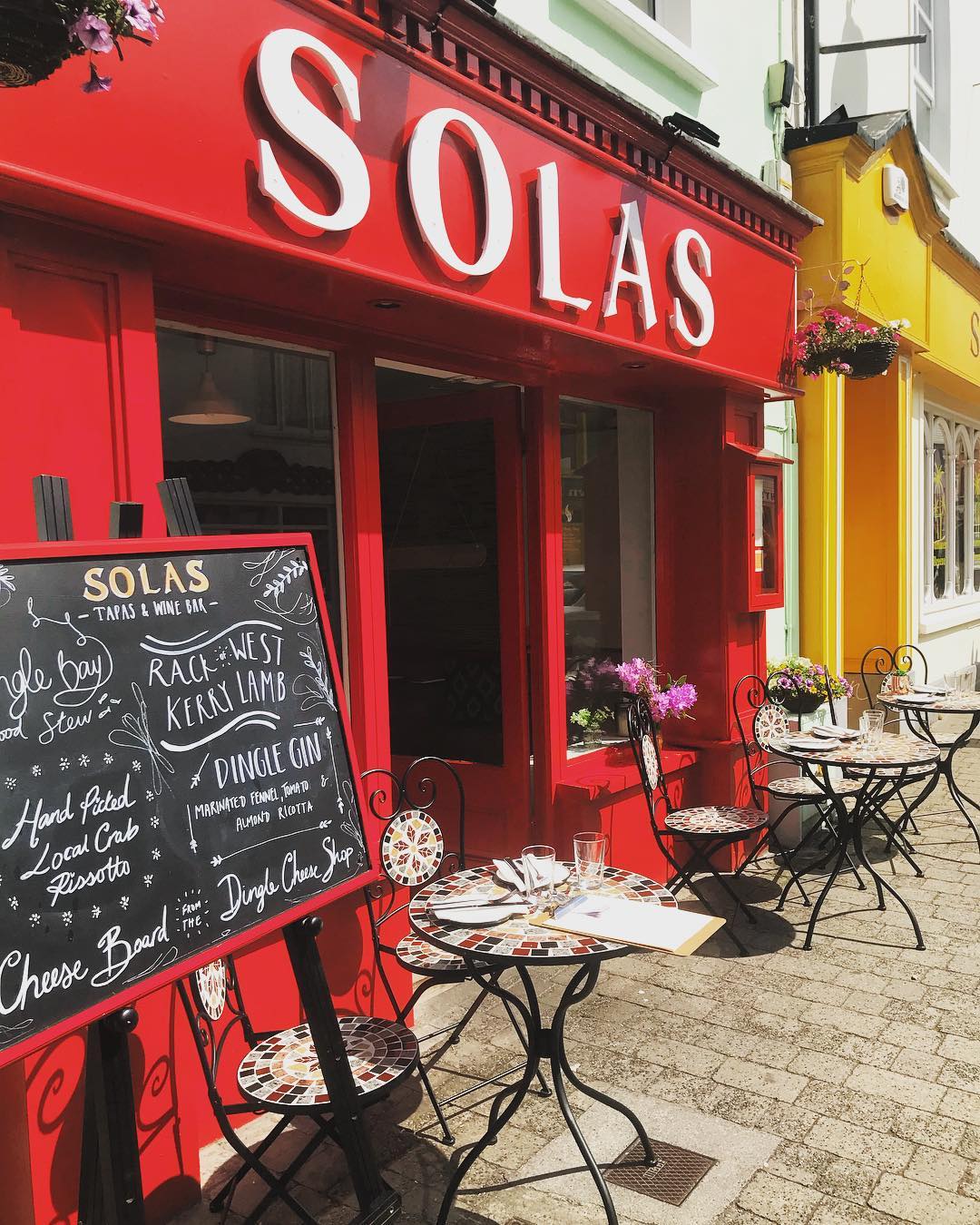 Indeed, Solas was a new one on us because it didn't exist when we were at Blás last year, but this year several people in the food circles we knew who came down to Dingle ate there. It opened in April. Williams gives an overview, stating "from a tiny kitchen, chef Nicky Foley is creating delicious Spanish and Portuguese style tapas and small plates and seems to be sourcing almost everything he cooks from the Dingle peninsula… Foley is from Waterford originally and previously worked in Spain and more recently spent 15 years with Richard Corrigan in London."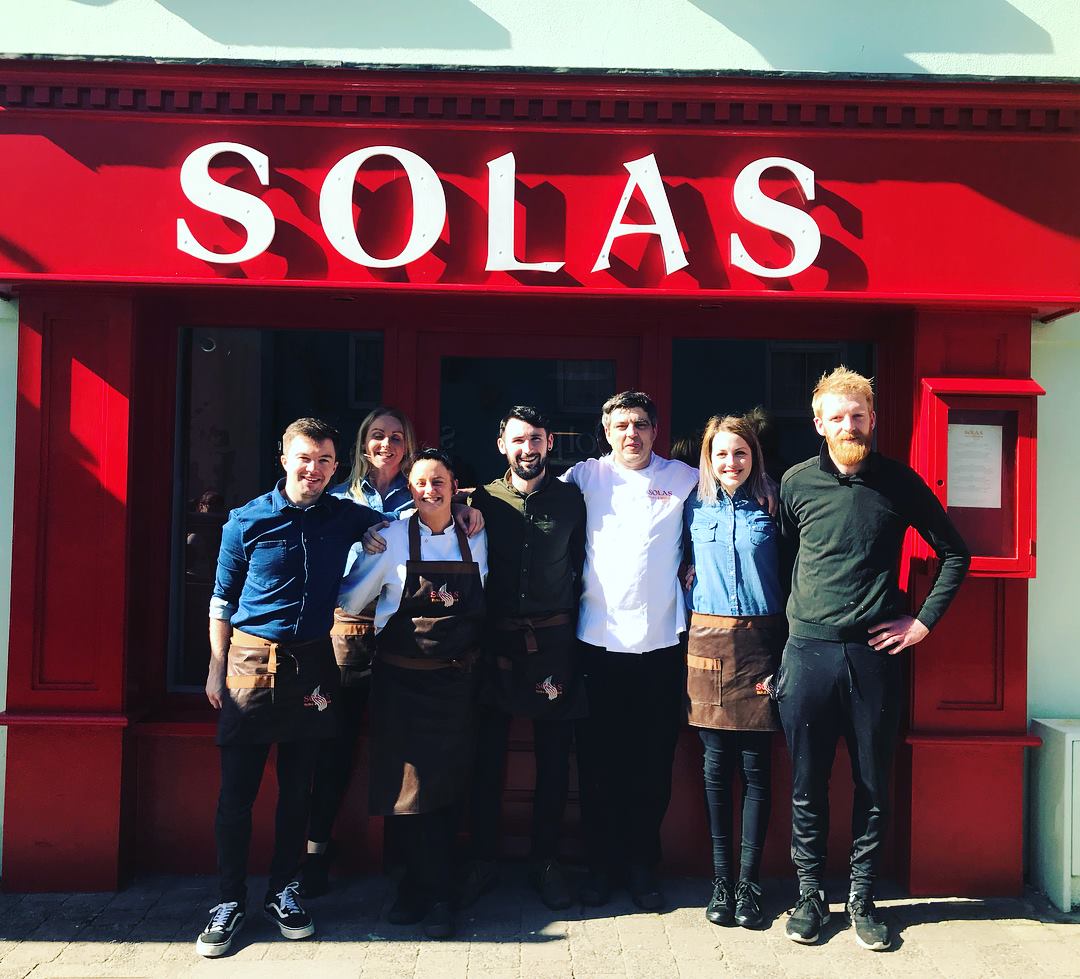 "Part of the success of Solas," Williams divulges, recounting what he has been told by others, "is that it operates as a casual drop-in spot as much as a restaurant — locals are loving the offer of €25 for three tapas and a glass of wine. Besides tapas, there are more substantial cheese and meat sharing boards and larger dishes such as rack of lamb and striploin steak."
The critic begins with "pungent green olives and good bread" and a "firm and packed with flavour" octopus dish which included "fine slices of marinated carpaccio" and "punchy squid ink aioli". The delicious sounding Seafood Chowder Croquettes "intrigued" the critic and though they "sounded like a dish that might not work… it did, gloriously so. The two golden crumbed balls, the size of duck eggs, offered a rather joyous contrast between the outer crumb and the oozing creamy chowder encased within… Seaweed and mushroom croquettes were almost as good." Finally, the Pil Pil prawns and chickpeas "gave us a dozen curled crevettes straight off the pier in Dingle, sweet and tender they worked well with a pot of comforting chickpeas rendered sweet from slow cooked onions and confit tomato and given a lift with some cumin and coriander".
Desserts enjoyed include "poached pear with a classic dark chocolate mousse" and a "gifted bonus scoop of creamy homemade pistachio ice cream". Williams departs with petit fours in hand, having ordered "10 delicious morsels" to take away, "all of which had a nod to the West with a Dingle Whiskey Truffle, a Bean-in-Dingle coffee truffle, an Achill Island Sea-Salt fudge and a Dick Mack's Ale Fruit Pastille". A sweet farewell.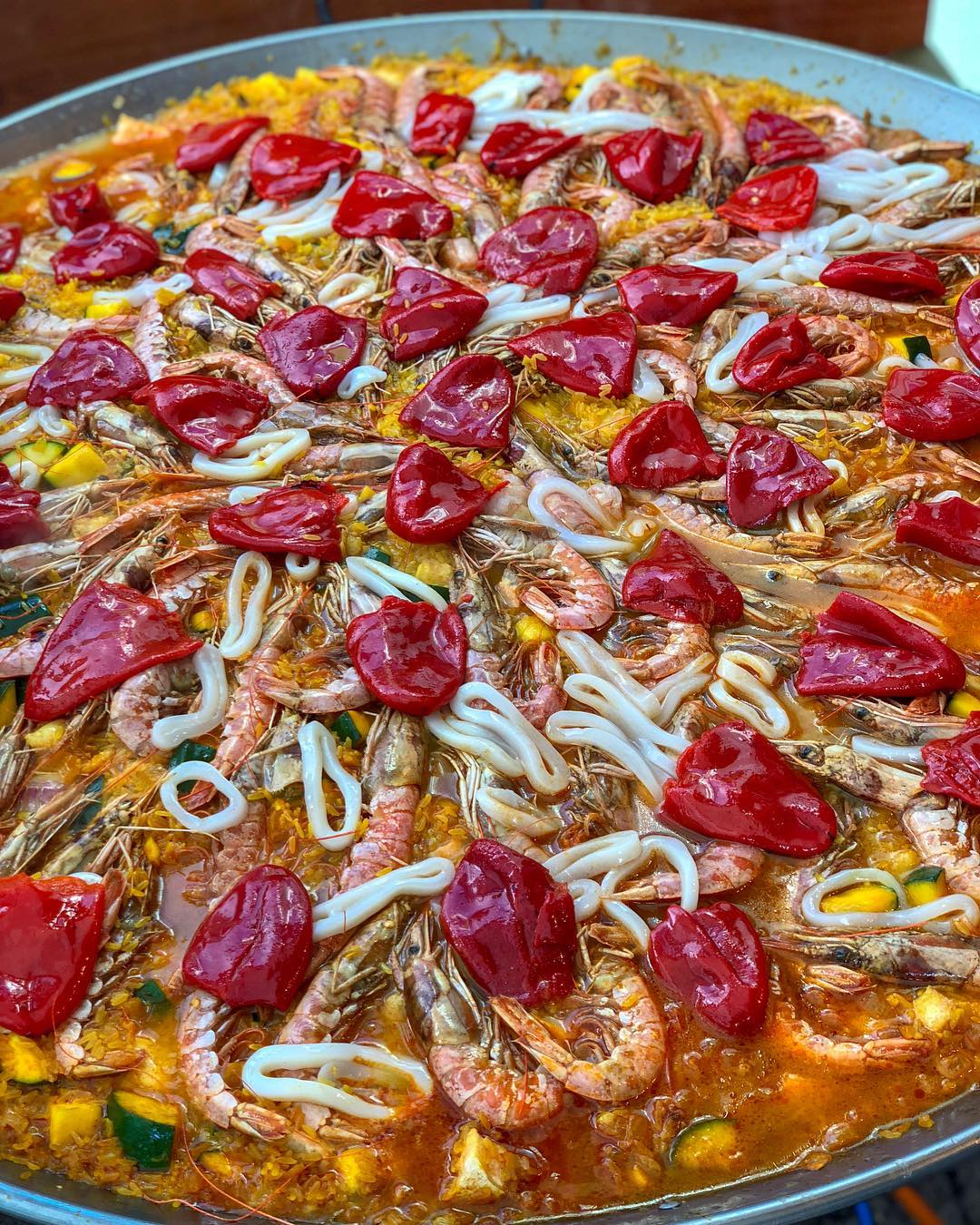 "Solas is full of those small touches that can make a restaurant," Williams admires of the service, whilst declaring that it's hard to find good tapas in Ireland, "particularly in Dublin and eastern counties", before summing up: "now you definitely need to go to Dingle".
Tom Doorley is unsure whether a "terrible beauty" has been born in the form of The Grayson, the newly-relaunched restaurant with bars from the Press Up Group stable, in this weekend's Irish Daily Mail restaurant review. Lamenting Graham Neville's (now Dax Restaurant) turn "cooking like a culinary angel" in this place's previous incarnation as the more private members' club style Residence, Doorley finds some great merit in this entertainment group's new opening. We do often stress that Press Up describes itself as an 'entertainment group', which is indicative of its approach to the culinary end of its operation – it's just an element of the sum, and Doorley picks up on this too: "[The Group] is brilliant at creating lovely spaces and impressive bars and the efforts of the kitchen are only part of what this place is about… The Grayson is a textbook example of the restaurant (and bar, of course) as entertainment… it's not about haute cuisine, certainly, and the food is not probably not actually meant to take centre stage".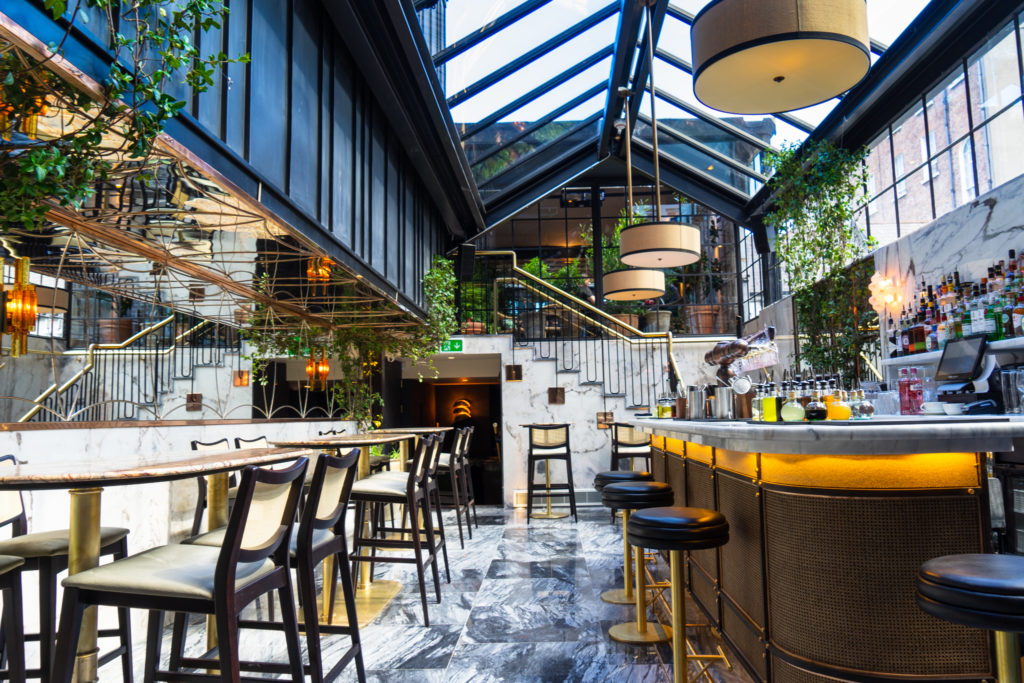 Delving into the interior, Doorley comments that all of the bars (yes, there are several here) are "impressive" and "beautifully designed" – "the kind of bars that don't scream Heineken or Guinness but suggest Manhattans and dry martinis". The writer continues, setting the scene in one of the most convincing lines of the review, "our table for dinner overlooked Stephen's Green and it was rather lovely to be tucking into dinner as the evening light declined over the Shelbourne and Wolfe Tone".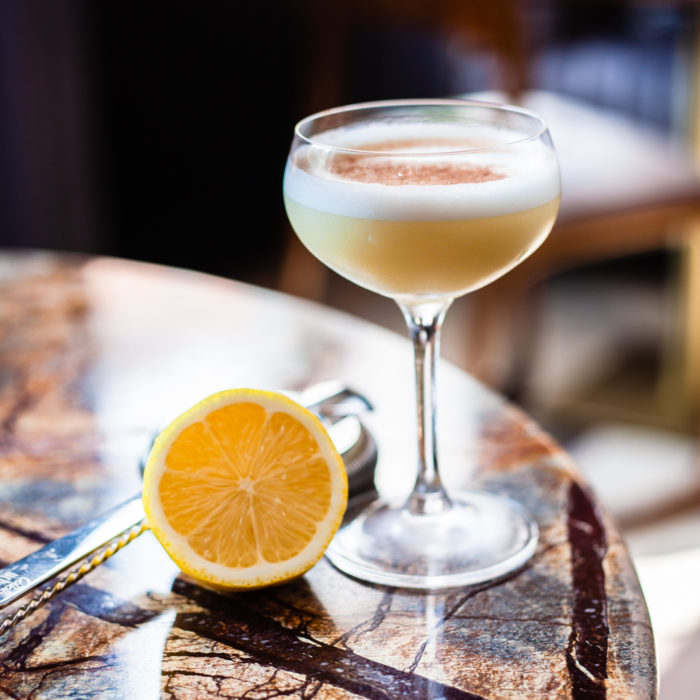 To the food, the pork belly starter was "tender, but slightly waxy" in texture, but passable, yet the star of the dish was the puy lentils in savoury jus dappled with bacon. Another starter, the halloumi was surprisingly (it seems) "grilled perfectly" served with crushed smoked almonds and "proper tomatoes" which "ate well". For mains, the pan-fried halibut was good but almost assaulted and overthrown in a "coup d'Etat" by the 'Nduja-loaded ratte potato side resulting in the crispy samphire and "rather redundant" toasted sweetcorn being lost in battle. Then, the star dish – which in the writing had us salivating and hovering over the booking line – a medium-rare rib-eye steak with a "sensitively dressed rocket salad topped with a frizzy hair-do of fluffy Parmesan and some decent chips that had not been gussied up".
French bistro-style dining (but in starkly modern surrounds), with a rich, full-bodied sip alongside enjoyed overlooking Stephen's Green; at this time of year, that sounds magical and just the tonic.
Joris Minne in this weekend's Belfast Telegraph reminds us that accidents, like the Primark blaze which gutted the store set in its historic building on Castle Street in the heart of the city recently, have lasting effects. Standing like an eerie shadow of its former self, the flame has been extinguished quite literally for Primark for now, but for other businesses nearby it's wreaking ongoing damage…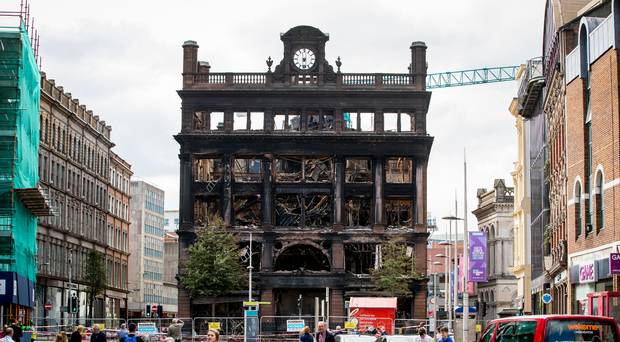 "The cordon surrounding the danger zone is very wide. Within it lie 14 businesses. For some of those, the game is over. But the no-go zone is having a negative impact on a dozen or so restaurants just outside the cordon," Minne explains, whilst urging the people of Belfast and beyond to support businesses in the area, one of which being Mourne Seafood Bar. "It wasn't that I was avoiding it," Minne explains, "it was just that I took it for granted, a city fixture, as recognisable as the shipyard cranes. A visit early this week with the brother revealed what I had forgotten: just how good it is".
"It was always an awkward place to reach but being cut off from the main Castle Place entry clearly was having an impact on numbers," Minne talks about the Bank Square area being almost exclusively a group of "cordon busters" now. He later adds: "A quick pint in Kelly's followed by dinner in the Mourne Seafood Bar is as Irish and as quality-matching as any experience I've had in Kinsale or Galway… Oysters in the Mourne followed by roast hake turn out to be the perfect fortifier."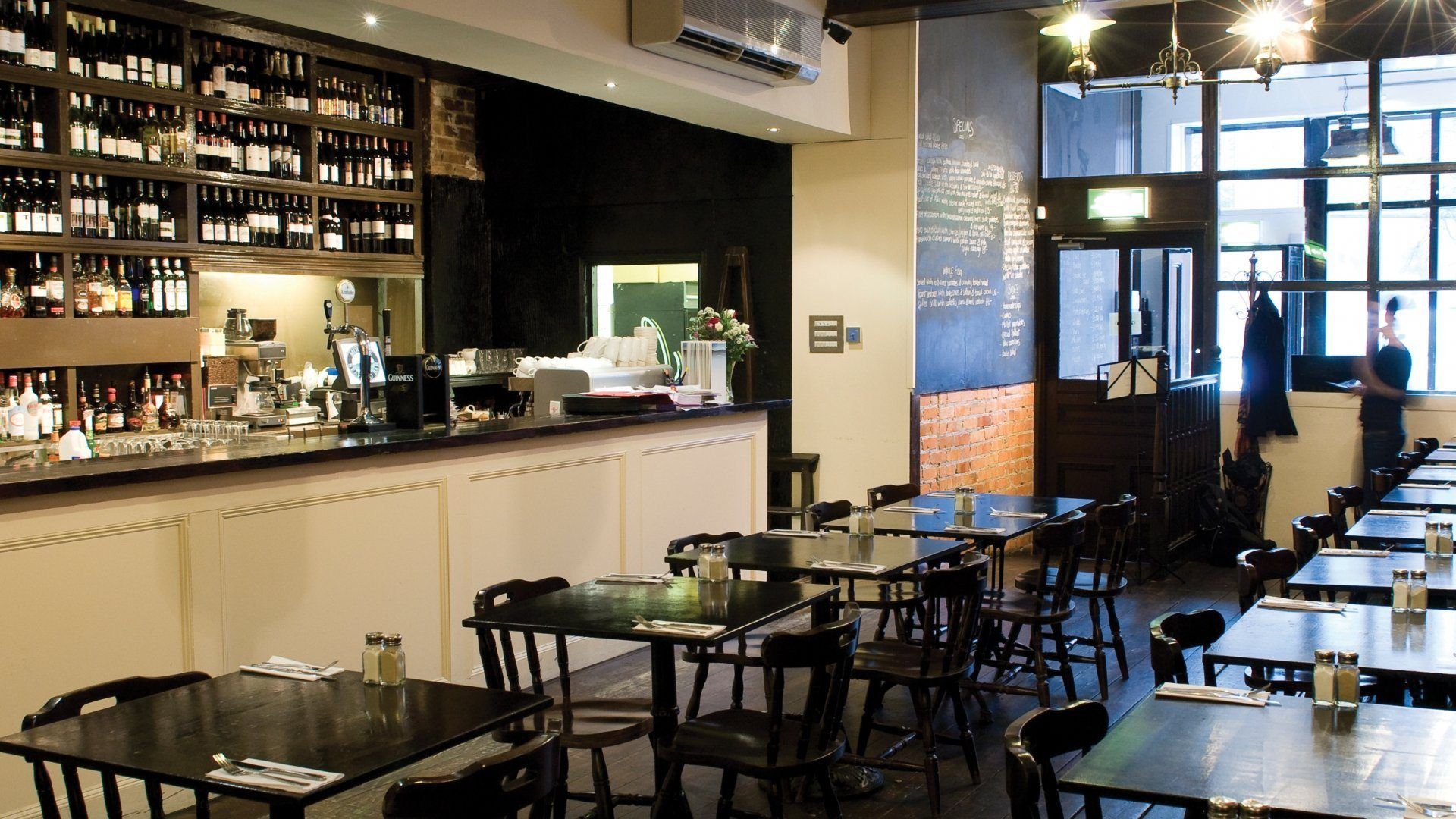 That's it; the food gets a mere whisper in this review, and we understand that. Because good food is indeed worth seeking out and shouting about, but this review is to make a point on a platform. Minne continues: "When Paul Rankin opened Roscoff and Nick Price opened his Warehouse in 1989, the Troubles couldn't stop people in search of a night out with excellent food. The Primark fire should not have any more impact either. Yet, at the moment, it does. This is possibly because Belfast now has such a rich portfolio of good restaurants and there are many alternatives."
Bravo, and the conclusion: "We need to do this again as soon as possible or risk losing the very heart of culinary Belfast and part of the fabric which has positioned the city firmly in the international foodie spotlight."
Ananda, Dundrum Town Centre, Dublin 16
"It's clear from the outset that there is something interesting going on," Katy McGuinness explains on a Sunday evening visit to Ananda in Dundrum recounted in this weekend's Independent Magazine.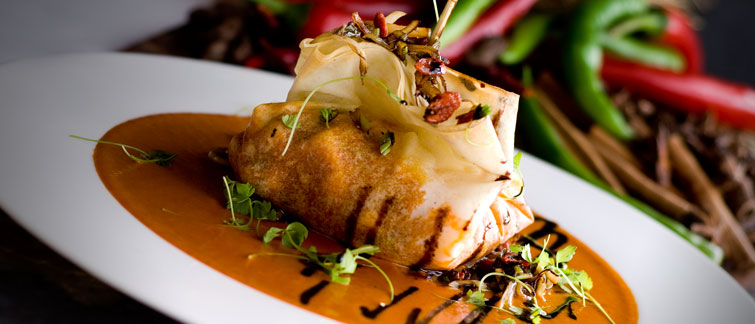 The restaurant is full to capacity on said Sunday evening and McGuinness explains: "we're here for the first time since chef Sunil Ghai left to open his own place, Pickle, on Camden Street in Dublin city centre. Since the summer of last year, the head chef has been 25-year-old Karan Mittal from Delhi, by way of New York".
25? That's seriously impressive, and the writer delves into this talented mid-twenties head chef, whose pedigree has extended from top training in India to overseeing and in fact running his own restaurants in New York City, until he was persuaded to defect to Dublin's fair city. As is encouraged, the critic discloses that their identity was revealed, and so McGuinness enjoyed a number of extra dishes sent to the table from head chef Mittal, supplementary to the à la carte dishes McGuinness and her dining companion chose.
Two freebies arrive – the first "a dried and reconstituted Kashmiri morel stuffed with wild mushrooms, chicken tikka and asparagus, on a bed of mushroom kedgeree flavoured with Parmesan cheese and tomato… barely more than a morsel, but an explosion of umami on the palate"; and the second "a black lime sorbet, smooth and creamy despite being dairy-free… the flavour is pungent, intense, magnificent."
To the à la carte dishes, "thin slices of Barbary duck breast smoked in the tandoor come with a samosa of duck-leg and fig, a piquant plum ketchup and medjool date stuffed with soft St. Tola goat's cheese. Char-grilled prawns with avocado koshimbiri, mango confiture deliver flavour combinations that are vibrant and unexpected, in a good way". Other dishes that delight, nay, are claimed "impeccable", include the Bombay Keema Salli – "a dish of hand-pounded lamb topped with a deep-fried quail's egg and padron pepper" and a "saffron and rose water-scented lamb biryani, served under a crisp lid of dough".  Sides of okra and black dahl are classed as "the ultimate comfort food".
The diners share desserts of "panna cotta of caramel and cardamom… and a dark chocolate crémeux with flavours of cherry, inspired by the Black Forest gateau [Mittal] remembers from another family holiday in Germany". A home-run of 9/10s, McGuinness concludes with "I couldn't recommend Ananda more".
Avalon, Donnybrook, Dublin 4
Really enjoyed Gillian Nelis' approach in the Sunday Business Post this week, when she coincides a review of Avalon in Donnybrook with the announcement of Budget 2019 – "I was expecting an air of doom and gloom in Avalon – it has been a pretty crappy day for the hospitality sector, let's face it – but the welcome as was warm as it had been when I visited it almost three years ago".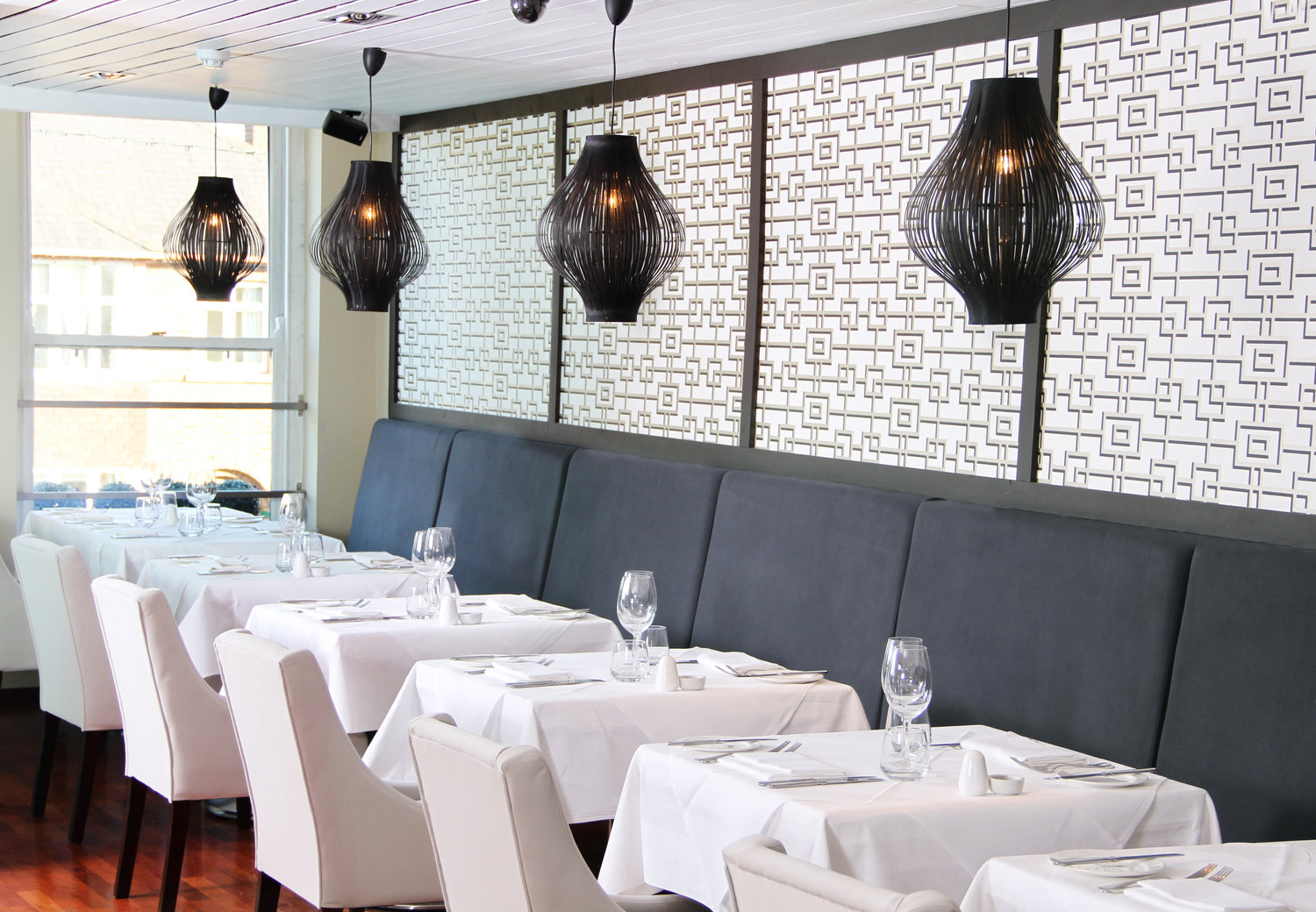 Before we begin, the same paper interviewed us last week about the effects of the budget and we were particularly vocal about the hospitality VAT rate skyrocketing back up to what it once was, so we're right on the same page with the hospitality sector on how crushing this move is and the challenges it now lays out in this uncertain world. To the review, though, and Nelis begins by pointing out the restaurant – above Donnybrook Fair – is run by Sheerin Wilde "whose skill as a sommelier I'd advise taking advantage of – give him your budget and a rough idea of what you like and let him pick for you". The chef is Alex Cojocea and Nelis redefines what the restaurant personally describes its offering ("contemporary Irish") as "contemporary Irish with a slight Asian feel" considering the inclusion of ingredients such as ponzu, shimeji mushrooms and bok choy.
Lobster and fennel dumplings were "an elegant affair… perfectly made and generously filled" whilst the salad of "super sweet" heirloom tomatoes (note: at THIS time of year on a contemporary Irish menu?! Come on…) with candied beets, black olives and mozzarella was passable but the cheese let the side down alongside an erroneous inclusion of two baby carrots as plate dressing.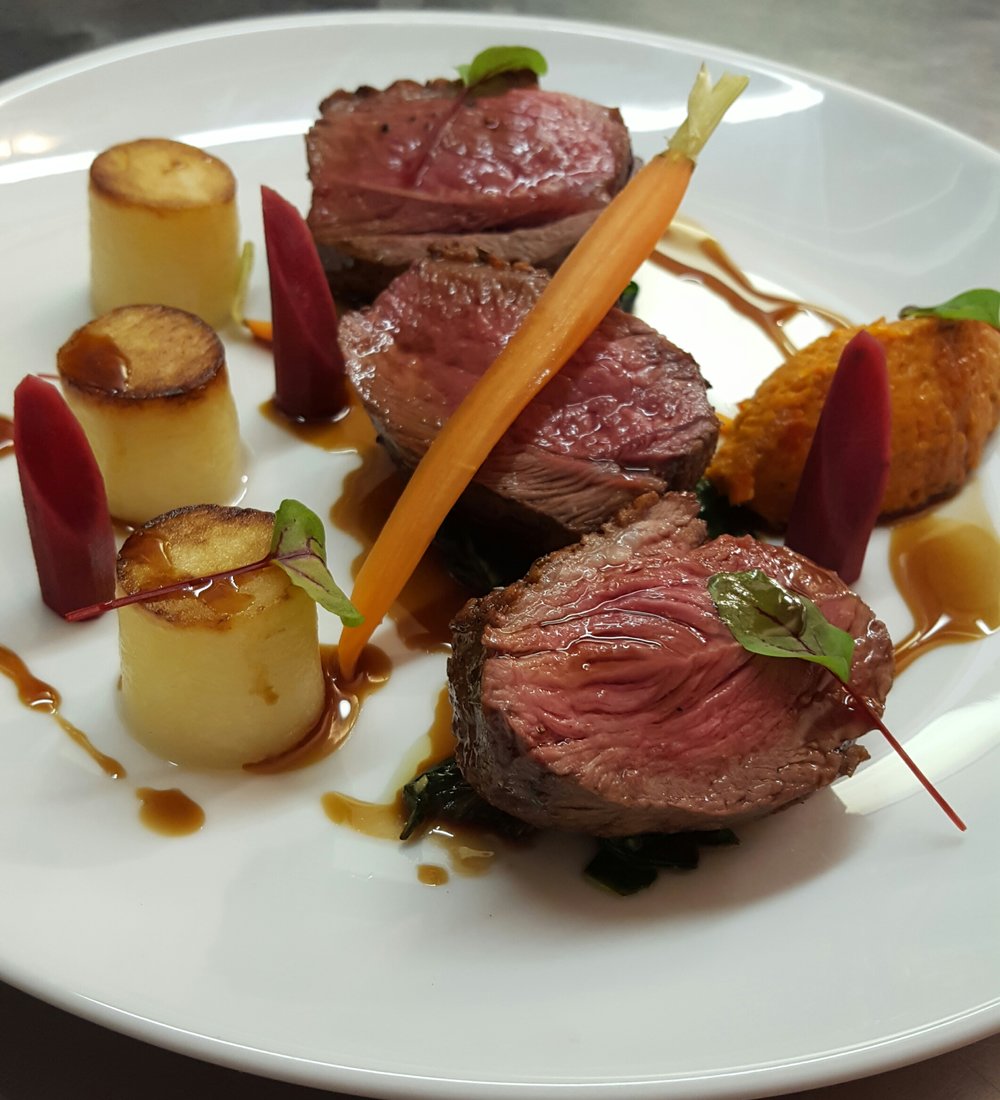 Mains included rump of spring lamb (again, it's October, folks) with "warming spice" in the squash purée and sesame seeds in the jus, as well as a roast halibut which was "a lighter affair" with a surprisingly good sweet chilli sauce and a unique inclusion of lemon cauliflower rice but "those with larger appetites would need something carby on the side". To finish, the dark chocolate truffle cake with griotine cherries is something from Nelis' memory from a previous dining occasion, and it was ordered again and "it's got even better in the meantime" being "super smooth and not too sweet, the cherries gloriously boozy".
Camerino, Merrion Street, Dublin 2
We've been so blindsided by a busy summer without a moment to breath that we didn't even know Caryna Camerino opened a second branch of her popular bakery and cafe on Capel Street. The new addition is the other side of the Liffey and the opposite side of O'Connell bridge, and Camerino (II) forms the subject of the Irish Times Magazine review this weekend by Catherine Cleary.
"It's in the basement of the newly reopened Goethe-Institut on Merrion Square in Dublin," Cleary declares, adding: "upstairs is the most beautiful public library in the city and down below we're tucking into the best bowl of soup I've had in a long time". More Fumbally than Dáil district you might think, as Cleary goes further in explaining the set up: "The menu is an A4 sheet, written in biro on a clipboard, a real sign of a kitchen thinking on its toes and basing decisions on what's there and what's good. Along one end of the counter they're growing mirco-greens in a row."
"The room is generously high-ceilinged, housed in what was the old kitchen of the house. There is wood stacked in the fireplace nook where someone once cooked. Seating is on refectory-style beautiful oak benches and tables with a few smaller tables for two dotted around the edges. The walls are decorated with botanical photographs, exquisite close-ups of buds and succulents."
Back to that "best bowl of soup" by the way, it was butternut squash and Cleary describes it in dreamy detail – "soft chunks of the cheery orange root vegetable in here and so much more as well, chickpeas, chewy peas, a delicately spiced tomato base and finished with splodges of bright-green herb salsa", not to mention that it comes with two great honkin' slices of toasted sourdough. All for the princely sum of €5 – "making it the best fiver you can spend on food in this pricey old city these days," Cleary recommends.
A sandwich is then declared "a king of toasties" with its "chorus line of flavour kicks, a properly fiery and funky kimchi, salami that's been fermented till it honks and then sliced thinner than the best prosciutto, a good cheddar to bind it all together and seeded sourdough toast finished with butter on the outside". We'll take 20, please.
Then, you almost forget Caryna is a master of cakes and the review delves right into the sweet treats – "the cakes taste like they were made fresh that morning and are divine. I have a carrot and walnut slice, with a cake part that is soil-brown and dense with carrot and nuts topped with a light, fluffy, sweetened cream cheese and more fresh walnuts and some flower petals to make it all beautiful." The line that really seals it is this one: "There's a cinnamon and chocolate cookie that has the right kind of hint of Christmas to it." 8.5/10  and a surmising that this is "a beautiful new cafe in a food desert part of town" – It'll be hard to get a table at lunch there, now!
Today's Chip Paper returns next Monday.