Zut Alors! Cad the Fuck? Not a single restaurant in Dublin 2 reviewed this week? Wonderful reads this weekend, stretching from the best in Belfast to a semblance of pizza perfection in Cork, as well as the neighbourhoods of Dublin 8 and Blackrock offering everything from fake meat to unfussy fine dining. This is Today's Chip Paper.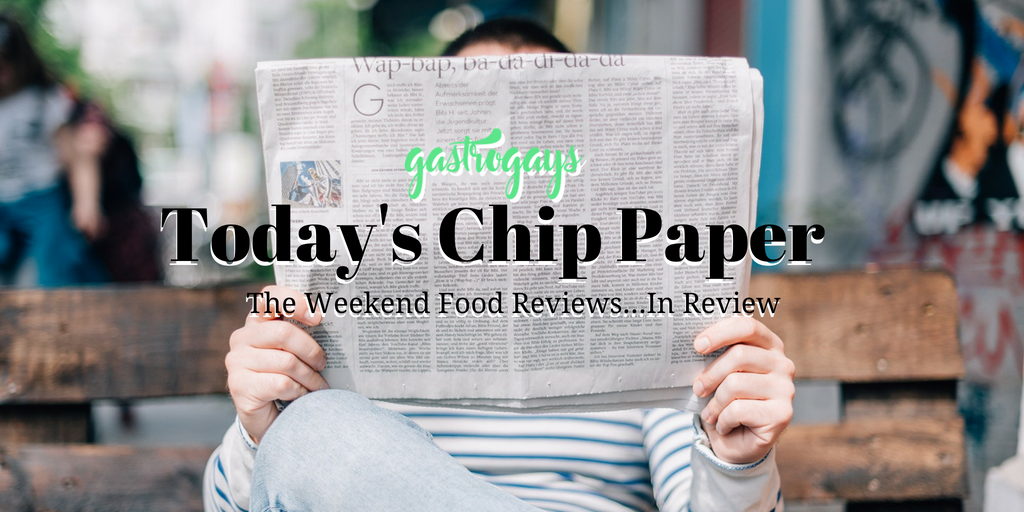 BEAST, 41 Victoria Quay, Dublin 8
Uh oh – Katy McGuinness has upset the vegans! In a turn where the writer actually shows concern for vegans "[who] deserve better" than eating at Beast on Dublin's Victoria Quay – this weekend's Irish Independent review – the vegans have been out in force over the weekend in defence.
Talking about her approach to buying ingredients and cookery at home, McGuinness explains that she is "picky about sourcing" and lists of how, when and why she appoints certain products and ingredients in her fridge. We're similar, we're sticklers for free-range, organic, well-reared meat and organic, local, Irish vegetables where possible. We should all be, really. But that's an argument for another day…
To the review and McGuinness says: "Beast is a new vegan junk food restaurant located on the south city quays close to Guinness on the way to Heuston Station that looks as if it's been done up on a very short shoestring… [It is] co-owned with vegan food truck Eat My Veg and vegan food brand Moodley Manor, which makes a great garlic mayonnaise. The menu features many of the ingredients that you'll find on their website."
Amongst the dishes tried, there are VFC (Vegan Fried Chick-Hun) wings which are "leaden nuggets… doused in a hot sauce that's grand, not great". That same VFC is found as well as in the garlic butter chicken dish, of which the "crispy" element is questioned and it arrives in a "taco form (in a wrap)" and also in the "Monster Burger, which comes with Badass bacon, a spongy strip that tastes vaguely smoked".
For sweet, McGuinness orders "a soy-based Whiskey Chocolate Orange Cheese Cake… a mess of goo with some puffed rice (I think) for texture that's pleasant, as chocolatey orangey goo goes. We can't detect any whiskey." Overall, the place barely scrapes half marks with 15/30 – 3/10 for the food. The brand behind the restaurant then embarked on a Twitter spat with the critic when this piece came out, claiming McGuinness "left out vital information", her entourage had "cleaned plates" and insinuating that she demanded extra portions, to which she sharply retorted.
In an ironic turn of events, McGuinness writes in the piece: "I've no wish to slag off vegans and vegetarians for their chosen way of eating, so long as they are respectful of mine" yet has endured slagging off of her writing on this restaurant all weekend by rattled plant eaters. Go figure.
Liath, Blackrock Market, Main Street, Blackrock Co. Dublin
"The name may have changed, but this remains one of the most in-demand restaurants in the country, a place where competition for one its 22 seats remains fierce," Gillian Nelis writes of newly-opened Liath [formerly Heron & Grey] in Blackrock Market in this week's Sunday Business Post.
Now "solely run by Aussie chef Damien Grey", Nelis remarks that half of his €16K restoration budget went on "a kitchen that would make Marie Kondo proud, so well is the small space used". The headline of the piece sums up Liath as "wonderfully inventive cookery without undue formality". For the non-Gaeilge speakers, 'liath' is the Irish for grey. Grey, in this instance. Clever, isn't it?
A "delicate broth of wild pea, cabbage, parsley and mushroom" had a "lovely smoky back note", then there was "dandelion leaves and roots serves with chicory, yoghurt and fermented celeriac" which the writer "could have taken or left". The trout dish, from Lough Dan in Co. Wicklow, was "one of the stand-out dishes of the night, with the corn in particular combining beautifully with that magnificent fish".
"If Grey ever starts selling these beauties to take away, I'll be first in the queue," the writer exclaims of the brik pastry cone filled with smoked eel, shallot, Parmesan and fennel pollen. Asian influences punctuate a couple of the dishes, it seems, on the "no-choice tasting menu that will change regularly". "Eye rollingly good" was the little baked Alaska, "filled with rhubarb, lime and rose, served with a vanilla oil". The drinks pairing, both alcoholic and non-alcoholic, are highly commended.
Nelis reiterates what she penned in her first review of the previous incarnation of this place – "it's not for you if you're a fussy eater, and if you're expecting cloches and formality, you'll be disappointed" whilst also decreeing that [if this type of place is for you] "you'll eat some of the most interesting food currently being cooked on this island".
Deanes at Queens, 1 College Gardens, Belfast BT9 6BQ
"This restaurant is a sanctuary for those who like space, a bit of elegance moderne and most significantly the best acoustics of any restaurant in the city," Joris Minne in the Belfast Telegraph revisits an old favourite in the form of Deanes at Queens.
"Deane's [sic – a quick glance at their website shows there's no apostrophe in the title, but is used throughout the feature] at Queens keeps winning the awards and has been one of the most consistent, high performing restaurants in the Deane portfolio," Minne begins.
There's a shaky start in that Minne is already "looking for faults" but explains why one would take that approach: "The weak spot in Deane's at Queens is the absence of the kind of hospitality offered in the other Deanes… This is the simplest thing to get right and it goes a very long way to quell any possible misgivings arising later: should the food be disappointing or the service slow, the room cold and draughty or poorly lit or the seats uncomfortable or whatever else can be wrong, it will be overlooked because of the goodwill established in those first few seconds… And yet despite the lukewarm start, the slow arrival of menus and offers to take drinks orders, my granite-hardened heart melted at the first mouthful. They can be as offhand as they want, I thought, but the quality of the food is worth it."
Another misstep follows – "Four of us are here, including one vegetarian. There is a veggie menu which features a risotto with parmesan(!)" which, although gets top marks, we're not sure if it's marked as being vegetarian on the menu but including Parmesan in a plant-based recipe in this day and age is probably not a great idea given the rise in plant-based dining.
However, the food then delights. Minne reports that "everything which comes out is beautiful to look at, balanced, composed and appetising. [Malachy McCaffrey's] kitchen is where conventional dishes go to become classics… [his] judgment [is] impeccable and his ability flawless". There's wonderful sea bass; the "best" chips the critic has ever had; there's "St Tola's goat's cheese with chunks of dark red beetroot and layers of leaves is a lesson in textures; a duck confit on bed of Mediterranean vegetables and fondant potato is crisp and crunchy, unctuous and moist in all the right places".
"Deane's at Queens remains a class act," Minne concludes, "It has that feature most sought after by restaurateurs and diners alike: reliability. Consistency is everything in this business".
OX, 1 Oxford Street, Belfast BT
Staying in the Northern Ireland capital and Catherine Cleary declares Michelin-starred OX to be the purveyor of the "best tasting menu anywhere in Ireland" in this weekend's Irish Times Magazine food review. Can you believe the Irish Times has *never* reviewed OX? Fitting, then, that this incredibly long-overdue review is posted the month that the restaurant turns six.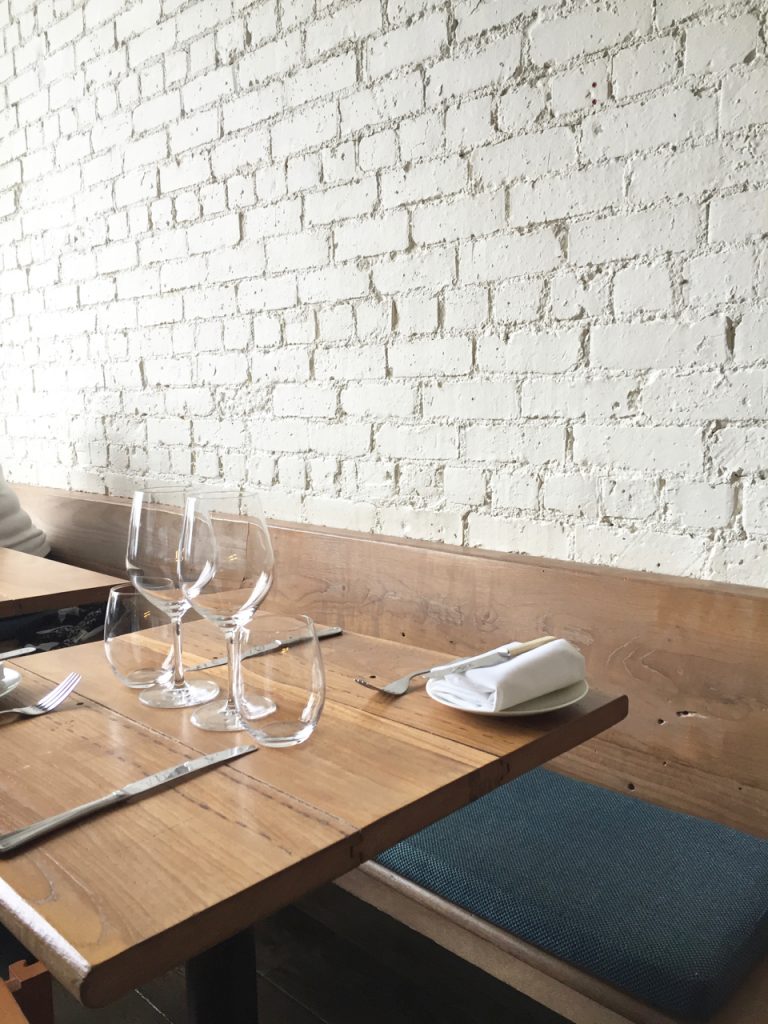 Beginning by recounting how the three course dinner and the tasting menu have both evolved in skill, precision, story and technique over time, Cleary writes "Now, as the playwright Sonya Kelly said recently, the tasting menu is like a theatrical experience. It takes good raw ingredients, nerves of steel and great communication with your team. Something exciting has to happen every 15 minutes, she said, a description that nails it perfectly".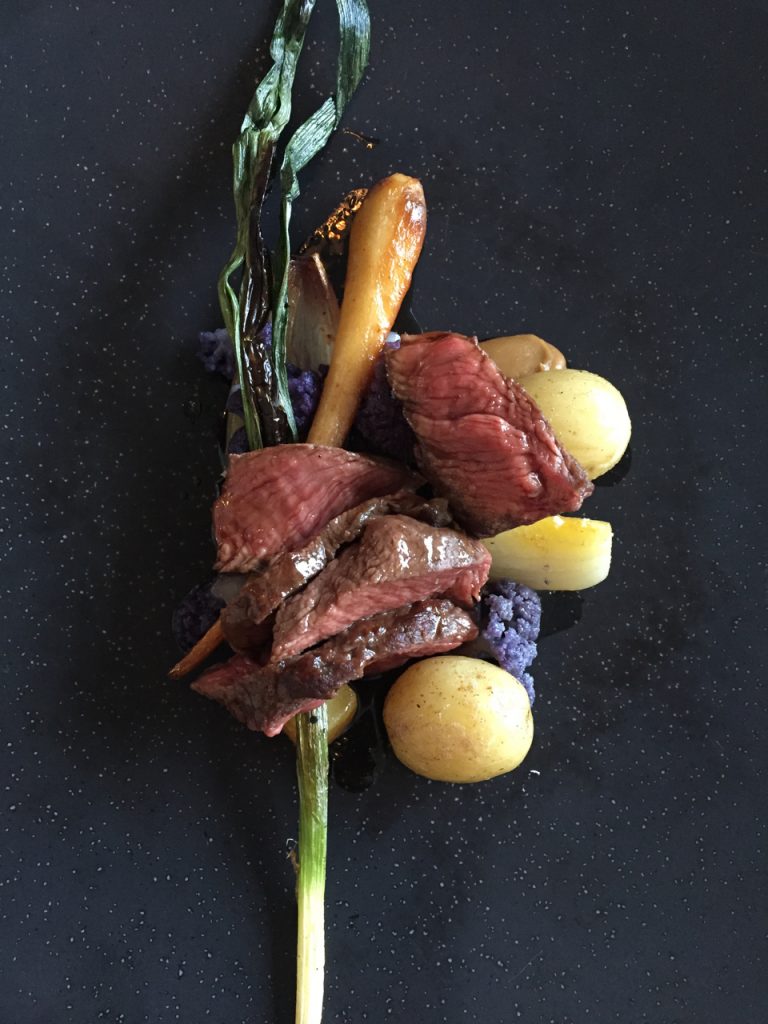 "OX is the only Michelin-starred restaurant on the island of Ireland that hasn't had its dinner offering reviewed in this column," Cleary continues – and is writing up the review in the final stages of the impending Brexit would-be due date – and calls the restaurant "a European project in the best sense, Europe being the thing that has helped make the food of Britain and Ireland better. It's high-art French technique with its own distinct Belfast accent".
As ever, Cleary's writing needs to be read for every word depicting each morsel, so we encourage you to do so, but the final word is this – "Ox started out knowing precisely what it was doing and has grown into something so good that if Michelin doesn't give it a second star soon it needs its head examined". Hear, hear. 9.5/10 – and now we're seriously overdue a return visit here, ourselves.
Burnt, Princes Street, Cork
"We've come a long way" Joe McNamee writes of the pizza offering in the real capital, kicking off the writer's review of Burnt in Cork for this weekend's Examiner.
But first – an overview of another spot. "Oak Fire Pizza (OFP) is a peppy little space, diners squeezed in cheek to cheek only adding to the quirky charm" and the writer finds "excellent crusty dough balls, glistening with garlic herb butter, dusted with Parmesan" but the pizzas are not up to scratch – "Bases are tight, overly dense, and 'doughy' and tomato sauce is shy of acidity".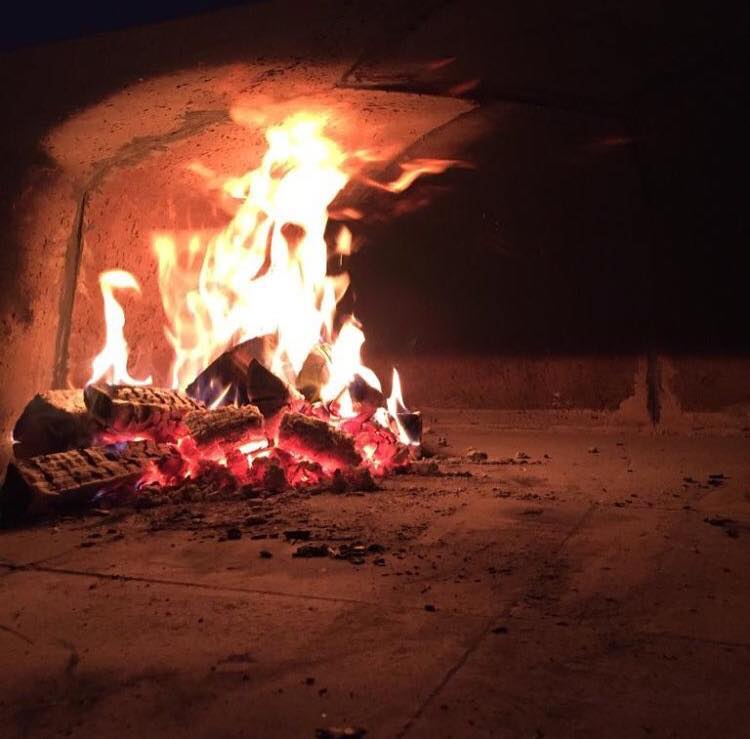 The Terroso option is "overly-anointed with a truffle oil so jarring and one dimensional, I'd be quite surprised if it wasn't an industrial replica, spoiling an otherwise decent pizza", the Carne di West Cork is overly generous on the meat but lacking the mentioned Gubbeen in the description, whilst "straightforward Margherita is probably the pick of the bunch".
"Burnt, across the street, is a much larger space," McNamee writes, and finds himself cantering over there for a later occasion. "Save a high energy Italo-disco soundtrack, the 'trattoria' look is eschewed for a Miami Vice-meets-Berlin techno club feel: Paint-spattered concrete floors, marble table tops, monogrammed copper-plated cutlery, matte-black paint on anything else stationary; a sizeable local Italian following supplemented by Irish teens are lapping it all up."
Whereas the Margherita is the best of the bunch at the former, here it's even better – "Tasty crust, blistered, chewy, crisp; bright San Marzano tomato sauce; Parmesan adding oomph to Mozzarella fior di latte, finished with fresh basil and good olive oil". Prosciutto e Funghi is demolished, Salsiccia e Broccoli is well assembled but the "fennel-laden sausage is a tad under-seasoned and — a first — I find myself salting pizza". Then, the best of the bunch is Pollo al Pesto, "roasted garlic-herb chicken and caramelised red onion in blissful union with creamy mozzarella and basil pesto". Home fries on the side are reported as "handcut, crisp on the outside, fluffy within".
Dessert is a "shakier proposition" and though the service is "pleasant and largely without mishap", McNamee wagers that "it's a little like admiring an exceptionally wobbly jelly: One slight push and the whole thing could come tumbling down". The writer surmises that "it looks like Cork has another good pizza outlet on its hands — two, as soon as OFP sharpens up its act".