In the week that two critics reviewed a long-awaited Dublin opening (Uno Mas, with the rest of the critics hot on their tails, we have it on good authority) we found ourselves there too, so we were excited to see the surmising from the critics' corner – as we have our own opinions. Whilst sadly this has been the same week we said a shock farewell to the entire Jo'Burger group (Jo'Burger, Hey Donna, Crackbird, Bar Giuseppe). Completely out of the blue, this is particularly crushing as we only interviewed Joe Macken a couple of weeks ago on our podcast Chew The Fat about his restaurant empire and what his future plans were, so to hear his entire business has been put into liquidation is awful – especially considering his wine and cheese spot Bar Giuseppe is only open a wet day, and got a great review from Gillian Nelis in the Sunday Business Post a few weeks back. The entire stable will be sorely missed.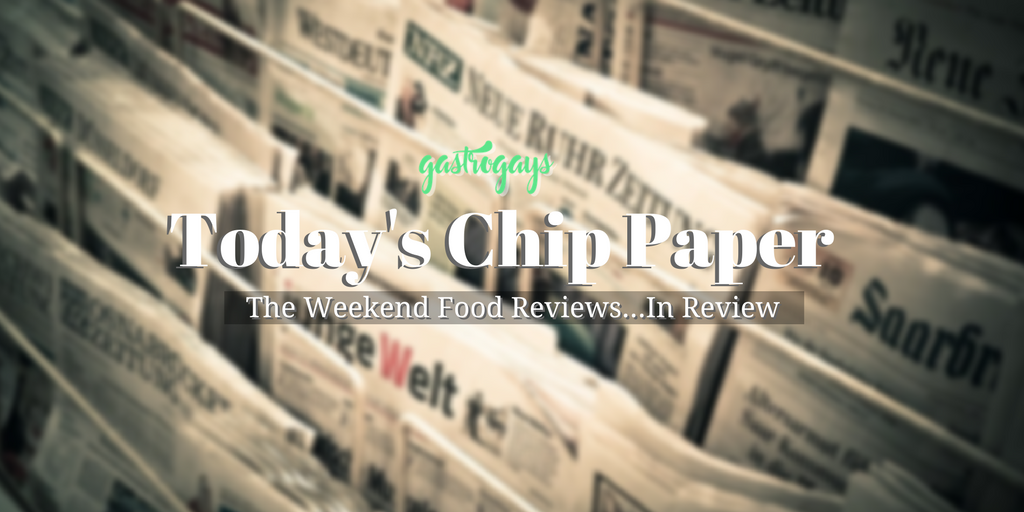 It needs to be said that this is not a footfall problem, we don't believe. Many people online have chimed in with their theories as to why Macken's empire has abruptly crumbled and we're not sure we agree that it's a "support your local" type situation. Patrick ate at Hey Donna last week, and could just about squeeze in to a communal bench on a Thursday night at 6pm in mid-December. Likewise, we ate at Jo'Burger and Bar Giuseppe in the last month or two and both spaces were jam-packed.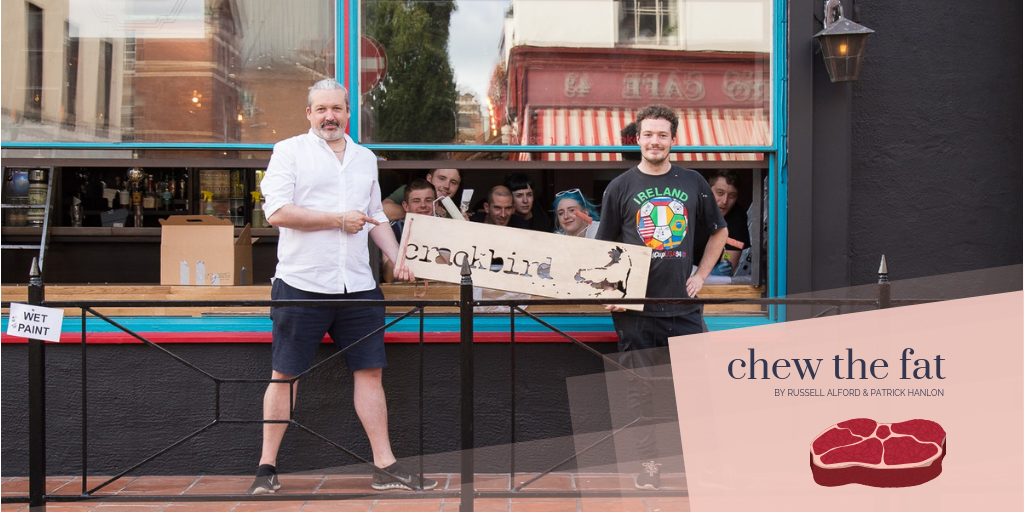 Macken has been clever over the years to use his spaces wisely, re-imagining his fast casual concepts in different spaces and adapting to the market whilst always keeping the cheeky joie de vivre that each of his places had in bucketloads. We have a feeling this is a rent 'n' rates issue. As several restaurateurs have told us this year, "key money" is de rigeur and developers and landlords are crucifying prospective restaurateurs on the costs to even get inside a building, never mind fit it out, have a concrete vision, make some noise, serve a fantastic menu and ultimately begin to make a profit probably a year or two into business. All the love to Macken, his staff and suppliers – hopefully this is just a bump on the road.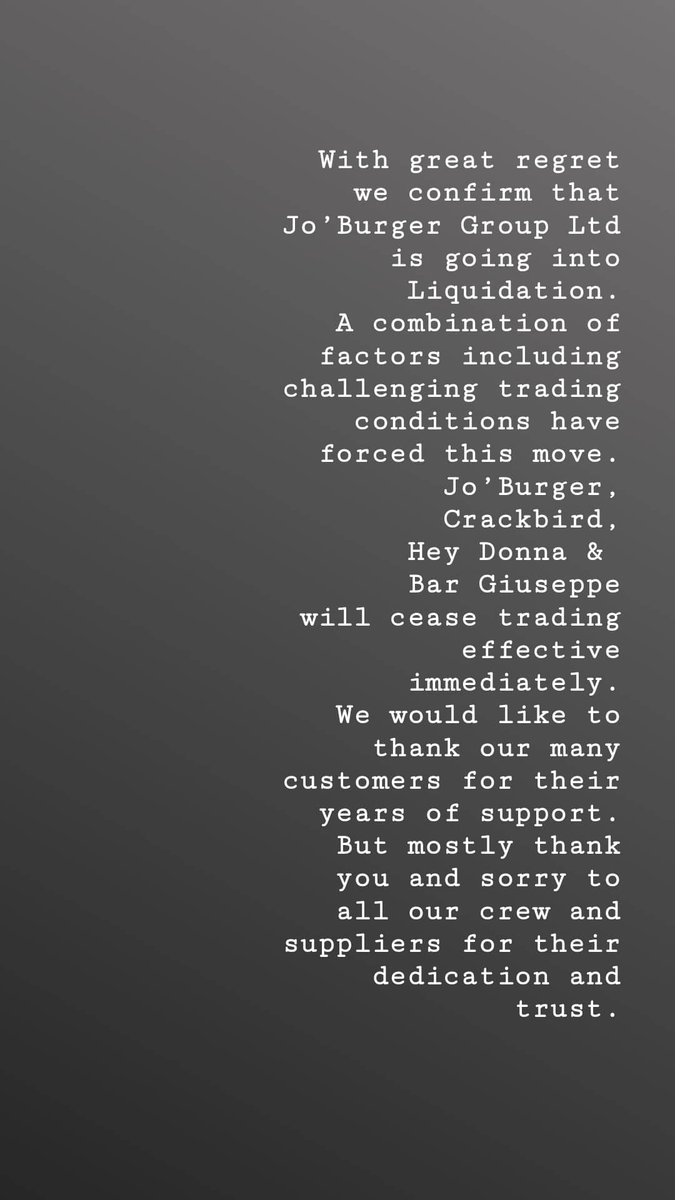 Uno Mas

, Aungier Street, Dublin 2
"Great… It's perfect… an instant must" – and those are only quotes from the headline and sub head alone; "We all knew Uno Mas was going to be good." Though Tom Doorley got in there first with the debut review of Uno Mas in last week's Irish Daily Mail, Catherine Cleary follows up in the Irish Times with a 9.5/10 for Etto's little sister on Aungier Street.
"There is a rightness that I rarely find in any restaurant, never mind one with just three nights' service under its smart new belt," Cleary explains, adding that she peered in to see the progress throughout Autumn before the early December opening and booked in within the first few days, with another critic in there at the very same time as well as some other notable food industry insiders. "It's from the couple who brought you Etto (Simon Barrett and Liz Matthews), a place where critics regularly part with their own cash to set the needle to true north again," Cleary writes whilst explaining that "the influence here is Spain rather than Italy" – indeed we got elements of TriCiclo in Madrid, though with more casual service but the same "a couple of great things, together, on a plate" slant.
Of course, you can't review the younger (but larger) sibling of Etto without comparing them. Whilst we're at pains in our own minds to treat them as individually as possible, there is inevitable hallmarks within both. Cleary assures: "The first great news is that Uno Mas [is] bigger than Etto… The only other decoration [other than tables and chairs] are some wine shelves, a wine map of Spain and Portugal and a cocktail menu blackboard". The critic continues: "Uno Mas means One More. It's a great name, not just because it's building on the first venture but also because there is probably only one more enterprise that can be done at this level. It takes the hardest graft to build out from the tiny wine bar that roared into something as delightful as Uno Mas."
To the food – "The first mouthful is pure tapas bar treat, a lip-stinging gilda pepper sliced in two, each half book-ending a juicy gobstopper-sized green olive that's been draped with an anchovy, the whole lot finished with a grassy olive oil. There are Cecina croquetas – breaded and fried balls of airy, creamy béchamel studded with flecks of air-dried beef, more chew than beefy flavour and a combination so good you could burst into song. Pig's ear comes sliced into barely-there splinters that are breaded and fried into moreish matchsticks with a velvety squid ink mayonnaise. Venison carpaccio on the next plate, a bigger one from the "starter" list, has a serving of surprisingly mild meat, with pickled walnuts and curls of radicchio spines – the perfect bitter fresh crunch to the sweet petals of meat."
Cleary is captivated by the sound of all the mains, but settles on the hake. Another rousing "great" declared, but the rainbow chard on the top paired with the tangy clam broth with black garlic sauce are the "most memorable" elements. Another main tried is the Iberico pork, "juicy slices of it with tangy Pink Fir apple sauce and a ratte potato with flower sprouts. A slick of sprout like a cleaner's mop through the apple-y piggy potato remnants on the plate makes for one of the best mouthfuls I've eaten all year."
Whilst everyone is raving about the tortilla (which is VERY good, if you ask us) we had a revelation with the flan de queso – for sure our highlight of the entire meal for its texture, flavour and stunning simplicity. Cleary enjoyed it, calling it "jaw-droppingly simple and good, a silken flan covered in a caramel that's barely caramel, more sugared butter thickened to the consistency of warm honey. … I will dream of this one for weeks to come". We're still dreaming of its taste, too! The chocolate and olive oil ganache also gets a mention.
The final line states: "We knew it would be great. The thrill is that it's perfect."
Meanwhile, up in Belfast Joris Minne switches from critiquing others' cookery to putting the pen down, slapping on an apron and getting in the kitchen himself at Belfast Cookery School in this week's Belfast Telegraph review. We were in Belfast earlier this week and had planned a visit to La Taqueria – which shares a building with the cookery school – but time escaped us and a dash back to Dublin for a radio interview cut our time short. That Taqueria has long been on our list, it should be on yours, too, but we've also heard great things about the Cookery School too.
"My culinary talents are ultimately narrow, limited and unimpressive," Minne advises in the introduction to his experience at Andy Rea's Belfast Cookery School, adding: "I enrolled for a brunch lesson and to learn how to make Jerusalem Eggs, or Shakshuka as they are known among the beards and fixies". Brunch? Hardly much skill required for a lesson in that… how and ever…. "The mood is giddy and glasses of Prosecco and nibbles (substantial: smoked salmon and croissants) are distributed as we gird our loins for the class to begin," the writer adds.
Necessary background provided: "The school is perched two floors above Castle Street's busy shops, a couple of doors down from the new Primark entrance. You feel you're at the heart of the city, just a flicked fag butt from the cordon…. Chef Ian Hunter is the master of his realm, a purpose-built set of 16 kitchen tops and hobs and a high altar at which Ian performs his magic."
Minne enjoys the experience as a whole, writing: "cooking like this is brilliantly rewarding and not too difficult. There's just enough challenge in it to make it interesting and then you have the ultimate satisfaction of eating it. Any left overs are neatly stored in Tupperware like containers for you to bring home… It's the fun in the room and the jovial competitiveness which never gets too serious which makes this such a wonderful experience.
We learn how to properly cook [some of the ingredients] using Broighter Gold rapeseed oil which he swears is not only better to cook with thanks to its higher flash point but so good for you that you really ought to be drinking it by the pint. I'm joking, of course, but so convinced was I… I went out and bought some on the way home. [note: hear from from Leona and Richard Kane of Broighter Gold on this episode of Chew The Fat]
"I fully get why firms and organisations use these cookery schools for team bonding. In fact, I will be booking 14 of us in very soon," Minne concludes, adding: "Give the gift of cooking this Christmas: vouchers start at £5."
In this week's Independent on Saturday, Katy McGuinness heads to the festive incarnation of Eatyard, the permanent market in the courtyard of the Bernard Shaw pub. Lamenting the days-gone-by of Dublin's department store cafes, McGuinness recounts vivid memories of the former Brown Thomas cafe, later writing "I'd find it hard to summon up any great enthusiasm for the in-house cafés or restaurants in the big shops in the city centre today". We're with you on that.
Dubbing the space Yuleyard sits within as "essentially a car park", McGuinness adds that "it's home to an eclectic bunch of street-food traders and pop-up bars sponsored by different drinks companies, along with a few market stalls where you might pick up a gift or two". The first place tried, Lucky Tortoise, has just opened its bricks and mortar permanent address on Aungier Street (the place to be – it seems!) and of their offering at the 'Yard, the pork and red cabbage siu mai dumplings are "juicy, tasty and delicious" whilst the lemongrass pork is called "an Asian version of pulled pork" and appears great in a pillowy bao with "not-too-pungent kimchi and white rice".
Then, Box Burger, the Bray fast food institution with this as its city centre imprint, where the burgers are "hand-made and use cuts of meat with enough fat in them to ensure that they don't dry out on the griddle" but the writers poses a warning – "The Mexican version — jalapeño, chipotle, guacamole and sour cream — is hot, hot, hot". Flamin' Marvellous' free-range apple and mustard hot dog is "fine" but "comes in a rather tragic seeded roll". Not tried, but pointed out, is Meltdown's cheese toasties and Wow Bubble Waffle.
23/30 overall and McGuinness advises: "the bill could add up if you hit the cocktails but it'd be hard to spend more than €20 a head on food". Only thing is – if this is "Yuleyard", where are all the Christmas specials? What's Yule-y here, we wondered upon reading? Maybe save for the red cabbage in the dumplings, and that's tenuous at best, what's different in this review from anything that's available in the rest-of-the-year Eatyard? Even the website itself states: 'Eatyard will be filled with Festive food vendors serving up Christmassy delights'. A festively boozy Hot Chocolate and a Cupcake Bloke customised mince pie surely would have sealed the deal?
"We simply loved it," Tom Doorley exclaims in the Irish Daily Mail, where he reviews the plant-focused cafe Good Day Deli, writing "you have to know about Good Day Deli to find it… but Good Day Deli, open just over a year, adds something new and different".
The cafe is a "bright, modern glass box sitting in the three acres of gardens that the Presentation Sisters here share with the community. The food, by Corkonian Karen and New Zealander Kristin is bright, vibrant, original, nurturing and thoughtful. And, oh yes, it doesn't feature meat," Doorley writes, adding – "Indeed we reflected as we enjoyed that Cork has by far the three best restaurants in the country that eschew the flesh of animals:  Good Day Deli, Cafe Paradiso and the outstandingly original (and often vegan) Iyers."
Delving into both the interior and the menu, Doorley writes "it's all very modern and very cool, but there's a warmth underpinning the experience… the website speaks of sustainable menus, a positive attitude and an inspiring atmosphere which, to be honest, sounds so earnest that it might be off-putting. But the proof of the pudding is in the eating, and the reality is a delight."
"A lentil burger was a leap for me" Doorley discloses, whilst explaining that some of his favourite culinary comforts are of the carnivore's ilk, but states "it looked the part, while not having a meaty texture… however, it was protein and it was properly savoury… very pleasant and actually did deliver something of a hamburger experience". So, it's written that this place doesn't "feature" meat, however, it seems that it's pescatarian, not vegetarian – as Doorley delves into the Kai Moana Fish Tacos "made with hake and served on lovely little Blanco Nino corn tortillas that are made in Clonmel" and the critic describes this as "a cracker of a dish". Those we, for sure, need to try.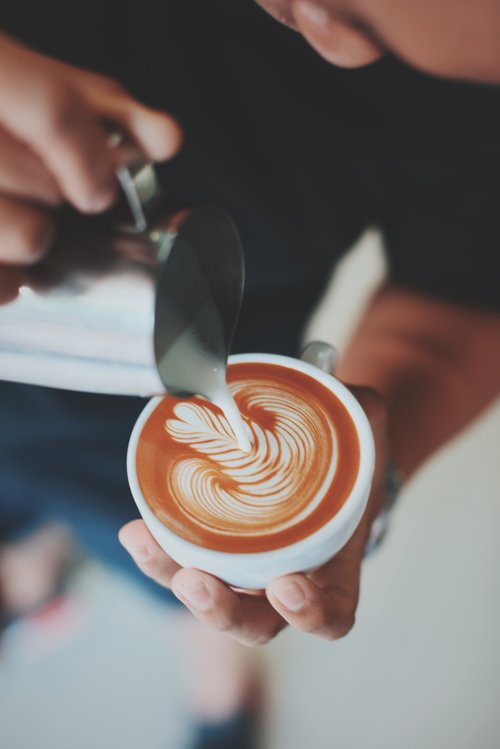 Desserts were "mixed", Doorley remarks, stating it was more "pieces of cake" – the orange polenta was "too sweet and pure stodge" but the chocolate and Beamish cake was "fabulous, very dark, not in any way cloying, bitter in a deliciously grown-up way". The coffee is also, seemingly, a huge draw here. Ditto on trying that Beamish cake too.
This week, we also loved reading blogger Cork Billy's recounting of a fabulous brunch experience at Hook Head lighthouse in Wexford, which is well worth a read.
Today's Chip Paper returns next week.