An eclectic, widespread bunch of reviews this week, including one of our favourite restaurants of all time passing with flying colours, a new underground grill room in Limerick with a provocative wine offering, an 'Irani cafe' styled Pakistani place in Greystones for brunch, and a restaurant serving such small portions it prompts the critic to hot-foot it to another restaurant nearby for satiety. This is the weekend papers and their food critics' reviews-in-review – Today's Chip Paper.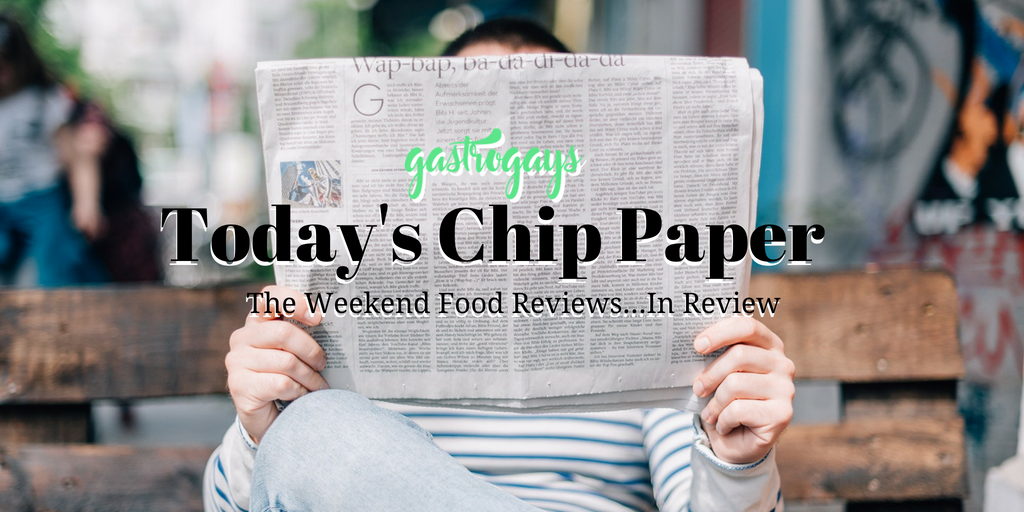 Okay, huge bias alert! We adore Eastern Seaboard in our hometown of Drogheda, Co. Louth, and we were sweating buckets before squeeing with serious delight before and after reading the write up in this week's Irish Times Weekend Magazine. We've written about Jeni Glasgow and Reuven Diaz's neighbourhood restaurant in Bryanstown, Drogheda before and we've been known to gush about them. So much so that a two weeks ago we were called out in an Instagram Direct Message saying we had a "sanitised view" of Drogheda. Having grown up around this area for the past 25+ years and knowing what one likes and dislikes about one's hometown (as a bit of an expert destination) is hardly a "sanitised" experience of a place (rest assured, we had a retort in record time) but nonetheless, it's no secret that anyone who asks – and sometimes those who don't even ask – we tell "Eastern Seaboard is the best place to eat in Drogheda"… because it is, that's a fact. And now The Irish Times pretty much agrees.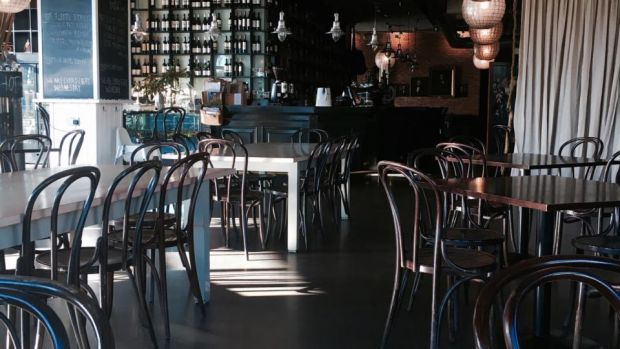 Adore that Catherine Cleary started off the entire review with a jibe at Dundalk folk. That's sure to tickle all Drogheda readers, so that was the first indication this was going to be a good review – and it gets better and better, and better. Cleary begins: "several years ago I came for a great lunch. Now according to people who know, Eastern Seaboard has turned things up a notch and become seriously impressive." The writer remarks on an emerging trend whereby starters and small plates are more enticing, and assures "[here] that's fine because they're easy-going about breaking from the starter, main course, dessert tradition".
Snacks set the bar high – quail eggs pickled with soy and sprinkled with togarashi; 'dip sticks' in the form of thin bread sticks with a smoked oyster mayonnaise – "as superb as anything I've eaten in much more expensive restaurants"; and Chinese dumplings, which are "lovely babies sit happily in a sticky sauce like melted liquorice shoe strings". The Wooded Pig plate for main "has all the ingredients you might get in a wine bar except here they're exceptional versions of it" whilst the smoked salmon sashimi "looks like a small portion until you taste it. With flavours this profound, less is more".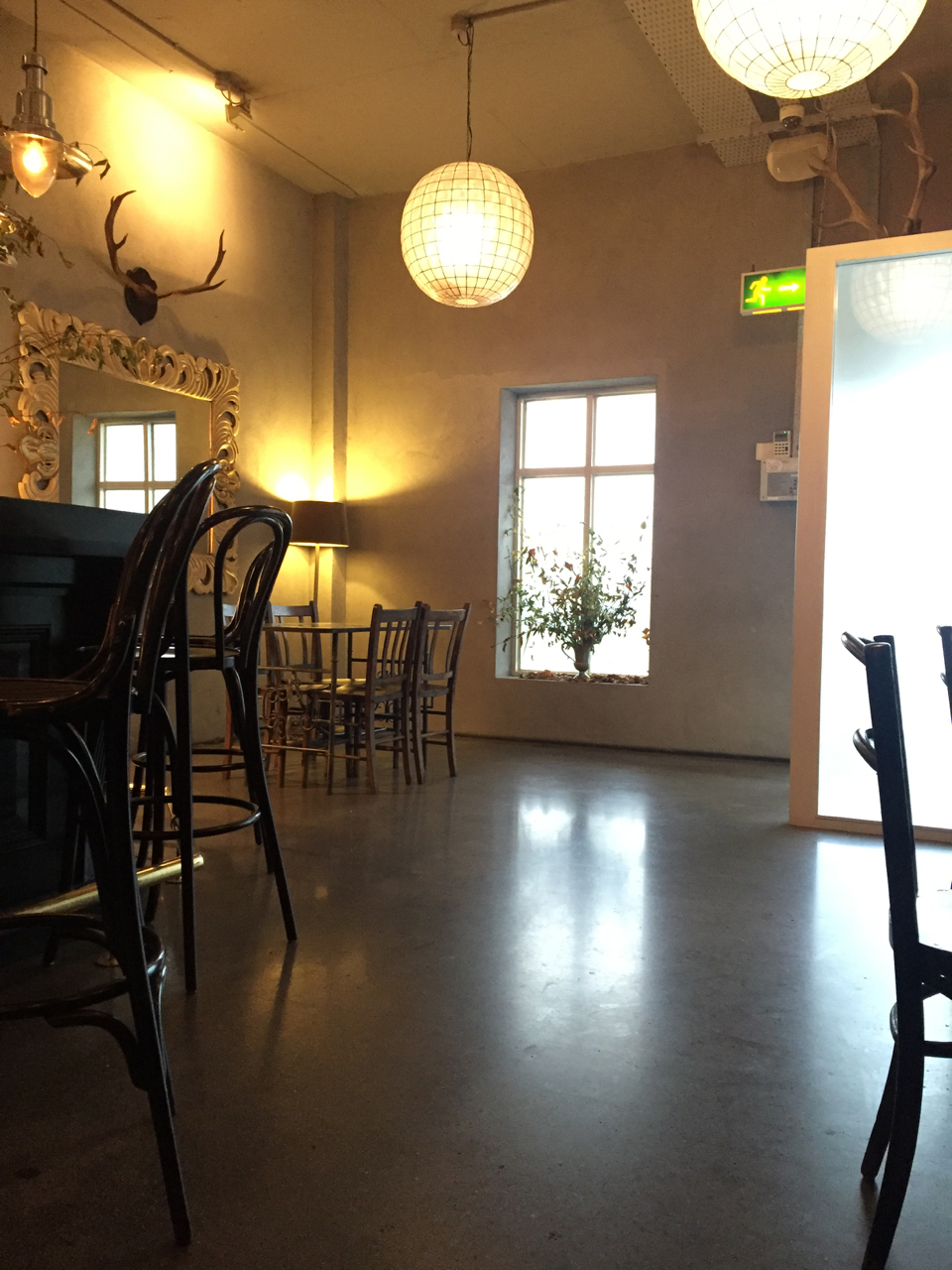 "Desserts carry the deftness through to the end", and Cleary surmises that "Eastern Seaboard is what a town gets when people truly try hard and keep trying until it really works – so beautifully that even your rival townies raise an admiring glass". 9/10… Take that, Dundalk.
Gazelle

, Albemarle Street, London W1S 4DH
"Gazelle in Mayfair is a very, very cool new restaurant and bar over two floors, where the vibe is experimental and gastronomically challenging. And also luxurious," Grace Dent kicks off her Guardian column of the newly-opened restaurant from cocktail deity Tony Conigliaro and "a Ferrian Adrià-linked chef called Rob Roy Cameron".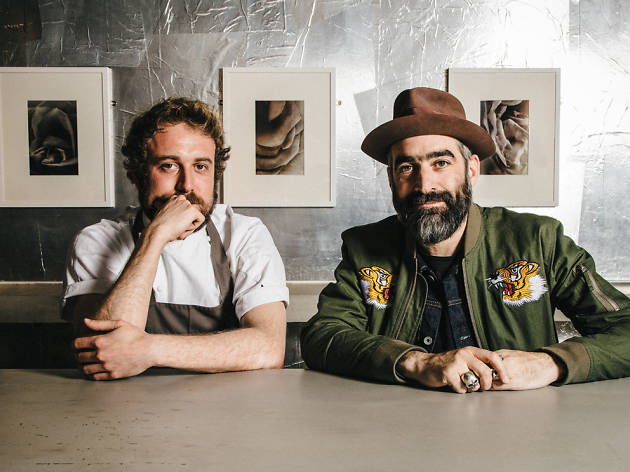 The restaurant is located in the "Bermuda Triangle of scene-setting restaurants where punters flock in trancelike states and expense accounts are lost in a vortex," Dent explains. "If you're offered dinner in this area on someone else's tab," Dent continues, "I implore you to become forceful about a reservation there, even potentially repeating the word "Gymkhana" time and again like a malfunctioning robot until the point is made."
Of six dishes ordered, well, tasted, the mushroom, pine nut and white garlic is "delicious… but the portion would struggle to cover the floor of a Barbie paddling pool" whilst the "three very small" pieces of leek heart in chicken vinaigrette is washed down with a glass of Maximin Riesling "to drown out the rumblings of inner dissent". You know where this review is going, need we go on? We count a further two utterances of "small" to describe dishes before Dent gets up, pays her £150 bill and high tails it to Gymkhana. No joke.
This is why she's queen. This is also the turning point where small plates become microscopic. Of course they are in a dining room that's only accessible by private lift. It's all so f***ing London.
In the Sunday Times, Ernie Whalley visits a place we didn't even know did food – the new opening from the Press Up group, The Lucky Duck.
Beginning with some backstory on the company themselves – for those not in the know "Ireland's leading leisure and hospitality company" (self-described) with over 30 different businesses including Sophie's, Roberta's, Elephant & Castle and Dollard & Co.; Whalley calls them a "pub group" in the headline – there's also some well-received backstory on this new opening's bricks and mortar too. "A striking, tall, narrow building… formerly a licensed premises that had been vacant for more than 20 years," with Whalley ringing in the building's "metamorphosis".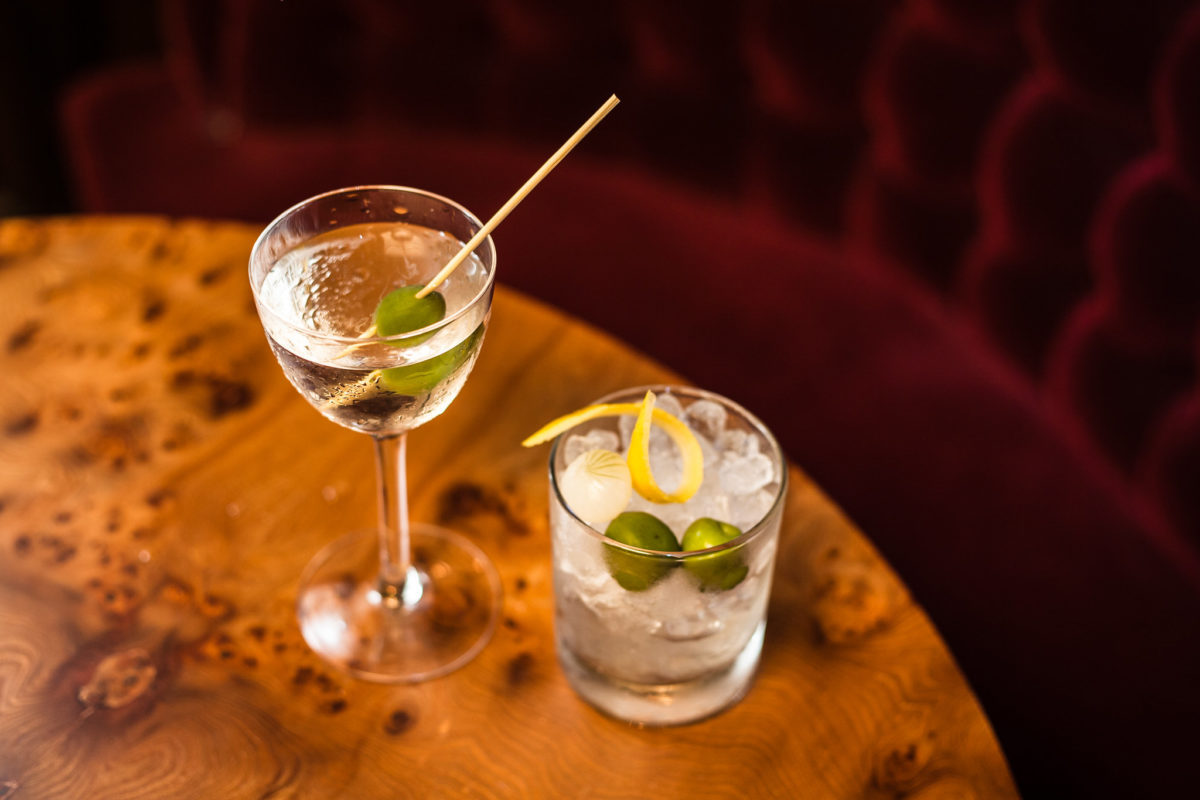 "The ground floor is a facsimile of a Victorian pub… on each of the three floors above there is a different drinking (and dining) spot, each with its own individual style". Resigning themselves to the first-floor Reilly Room with a mindblowingly delicious description of a Plymouth Gin martini ordered via the writer's own spec, Whalley and companion tuck into a "tender and tasty" lamb breast kiev but the accompanying roast carrot hummus "was a bit of a 'So what?'" whilst the chicken liver pâté was "a decent example of a commonplace dish". This theme continues throughout the mains tried, from the pork chop to the mozzarella-blanketed chicken breast,  it's all a bit "alright". Dessert "was a winner", though and the Valrhona chocolate ganache with salted caramel ice-cream "was entirely apposite with the salinity perfectly counterpointing the opulence of the ganache".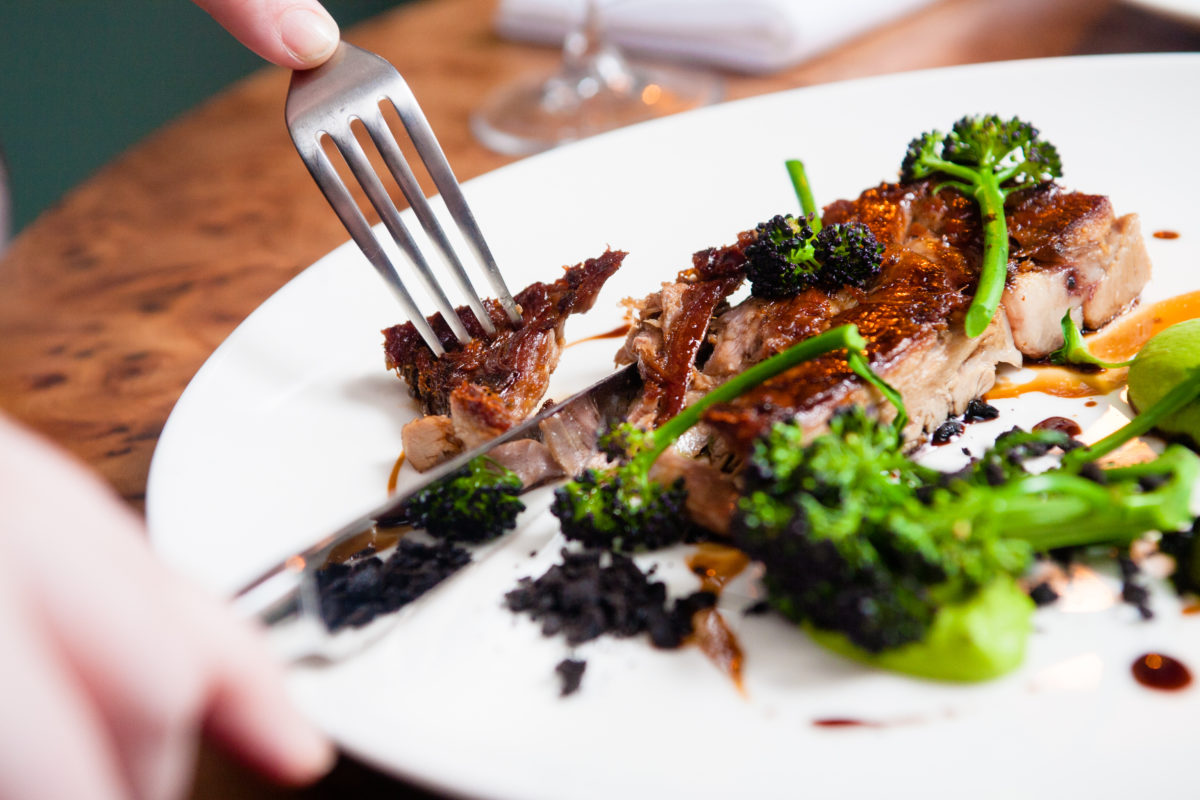 Whalley concludes by calling it "conservative" fare that needs "a soupçon of originality". Recounting that he has "in the past, been somewhat critical of the food offerings in most, if not all, of the Press Up group's dining enterprises" Whalley does point out, however, that they're seemingly trying to do better, but more in the staff training than food whilst firing a parting dig at the "dim youths" found manning the tables in Sophie's and "the ineptitude" of Angelina's' staff in the early days.
A give-and-take review, it seems.
Native

, Southwark Street, London SE1 1TU
After a bit of a disastrous turn in the ever-excessive Bob Bob Ricard, "I find myself seduced so comprehensively I want to collar everyone in the ridiculous queue for nearby Padella and send them here instead," Marina O'Loughlin quips about Native, newly-nestled in Borough after a beginning in Covent Garden in the Sunday Times UK.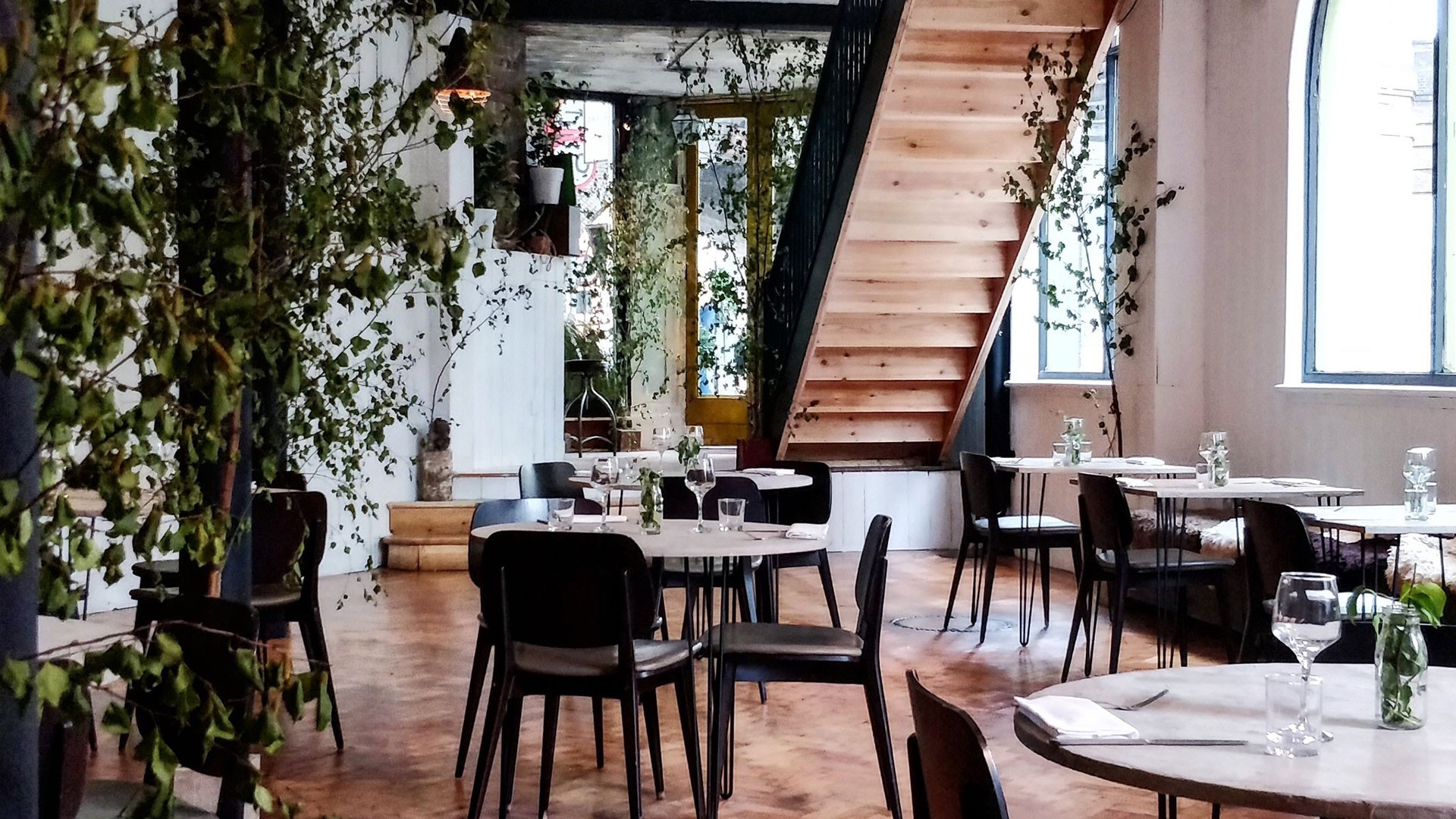 MO'L discloses Native was "a place that's never issued much of a siren call to me, with its foraging and wild food and crowdfunding: seemed like such hard work." Nonetheless, the review has a curious balance – with half of it being given over to a surprisingly disappointing experience at BBR followed by half recounting a surprisingly satisfying experience at Native, seemingly one after the other.
Of the snacks: "each little morsel is gorgeous: crunch, ripe depth of flavour, eye-opening pungency" and the writer would like "a mattress of the stuff" when it comes to the house-made focaccia. Big on game, the writer "can't resist my first grouse of the season" and finds it "flawlessly tender, its claw-ended leg fried into the most aristocratic version of KFC". MO'L continues, "Even sweet things that seem like perfect madness come off: white chocolate bonbons spiked with bone marrow, richness upon richness… The chocolate has a back note of fatty meat, startling at first and then quite, quite hypnotic."
Towards the end, it seems not only the food seduced the critic: "I come away wowed, not just by the fireworks happening on the culinary front, but [by co-owner Imogen Davis'] infectious, joyful enthusiasm, brimful of knowledge in her tiny skirt and silver pixie boots. (Other people complain that policemen look about 15; with me, it's restaurant owners.)"
In the Sunday Business Post, Gillian Nelis tips across to Limerick to try "fine dining, Treaty-City style" in the form of the basement 'Grill Room' at Alex Findlater & Company on O'Connell Street.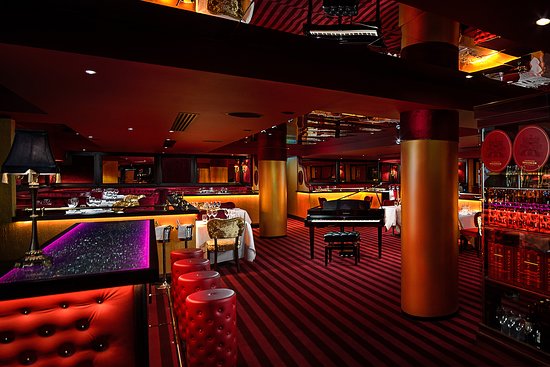 "A new food and wine hall" which isn't "a million miles away from Luna in Dublin" in terms of stylings and slant, Nelis finds, complete with "low lighting, red velvet seats, snappily-dressed staff and a generally indulgent vibe". Pointing out that you can enjoy €0 corkage on any of the wines from upstairs is a warm welcome to the reviewer.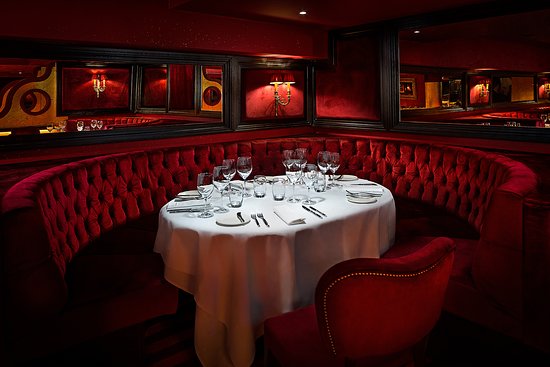 Of the food – "there's a good mix of fish and seafood, as well as steaks, veal, guinea fowl and duck". The pair begin with a half dozen Dooncastle oysters and the veal sweetbread – the latter of which "would convert anyone; beautifully cooked and with gorgeous caramelisation… magic with the silky-smooth purée and jus". After a "top notch start", the rack of Connemara lamb was a slight disappointment – arriving the wrong side of pink, contrary to how it was ordered.
"There were no details given on the sourcing of the meat, but clearly some good buying decisions are being made here," Nelis remarks of the zero provenance information offerered. Mascarpone panna cotta was "an elegant affair" with strawberry and pink peppercorns whilst the "grown up" Black Forest offered a "contemporary take on this retro classic, with not too much cream, well-made sponge, and a generous number of kirsch-soaked cherries". Overall thoughts? "An impressive meal" with "some serious talent at work in this kitchen" – last word is for the wine, though: "what must be one of the most enticing wine offerings in the country, it makes the Grill Room more than worthy of a visit this Autumn". Tomás Clancy also calls the list "an agent provacateur".
Daata, Greystones, Co. Wicklow
In Greystones, Lucinda O'Sullivan "sets her sights on a new Pakistani restaurant" is the preamble to the Sunday Independent's restaurant review this week of Daata – which the writer declares a "dream" in the headline.
Looking to "try something different… with a certain sameness to brunches all over the country" the writer delights in the fact that Daata, the relatively recently-opened sister site of the original in Bray, has a female head chef running the pass. "They've created a very sociable and colourful space that's in the retro style of an old Irani cafe," is a line which piques our interest as it's what the Dishoom group in the UK are also doing – and their breakfast/brunch menu is one of our favourite menus in all of London, so we wonder if there's been inspiration gleamed or whether the two are comparable.
Some things are similar – lassi, egg naan – but others are a point of difference, particularly the tandoor fruit salad and the "full Natasha" which the writer remarks as being "the vegetarian equivalent of our own full-Irish breakfast".
In fact, O'Sullivan and her dining companion choose dishes more akin to a lunch menu than anything remotely breakfast-y, and it's a brief review which highlights many of the dishes and has O'Sullivan assuring "I just have to go back" and "we'll just have to return" at different points – safe to say it impressed by already prompting a return visit.
Today's Chip Paper returns next week.