A head-to-head review of Dublin's hotly-anticipated taqueria tops the bill in this week's edition of Today's Chip Paper, alongside a Tartare trial run in Galway, pan-asian in Dublin's Millenium Walkway, a love-in for Luna and a Michelin-starred tasting menu, Brummie style. These are the weekend papers in review, surmising what the critics are saying and where they're eating.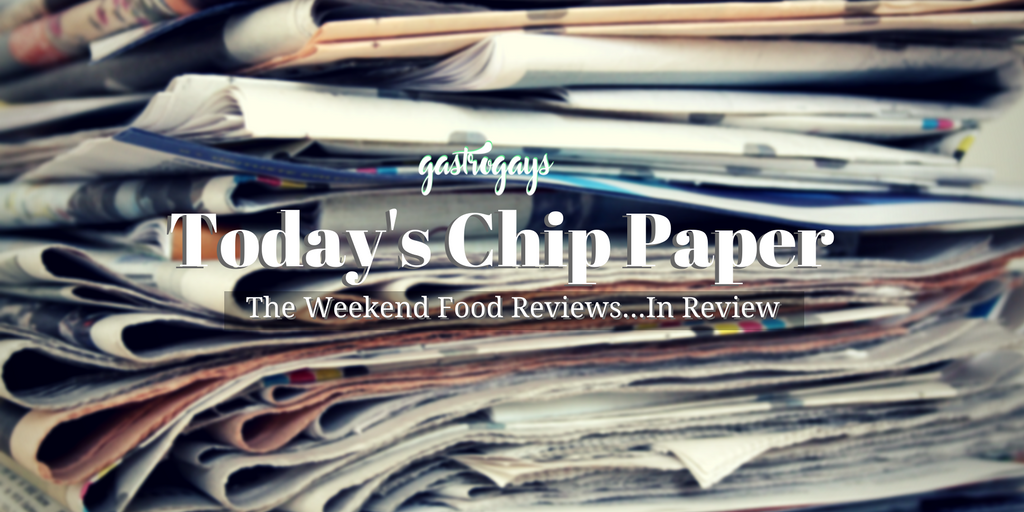 Masa

, Stephen Street Lower, Dublin 2
Katy McGuinness and Catherine Cleary go page-to-page in their respective publications as both review newly-opened Masa on Stephen Street/Drury Street – the new taco spot from the guys behind famed burger bar Bunsen. The door is still swinging – that's how barely-just-open Masa is and it's admittedly still finding its feet, so still fair game to review? We think so. We have to disclose that we were invited to eat at Masa during the friends and family soft opening week, possibly before both critics were in, so our experience may have been slightly premature – but it can't have been wildly different, so let's kick off…
"Mexico by way of Palm Springs" McGuinness remarks of the interior stylings, whilst Cleary calls the "all white and turquoise" décor like "a 1950s Californian swimming pool". Not wanting to sound "like cranky oul' ones" Cleary begrudgingly remarks on the decibel level – "noise pinballs around underpinned with the thrum of bass from the sound system" – whilst McGuinness eyes the clientele: "there doesn't appear to be anyone over 30 in the room". We wager – are those not accurate descriptions of the aforementioned Bunsen, too? "Mexican is one of the greatest cuisines in the world," McGuinness declares – we have to agree – and also points out that Bunsen is "consistently the best in the city" in terms of burgers, and we have to agree on that too. So MASA should be bang on the money, right?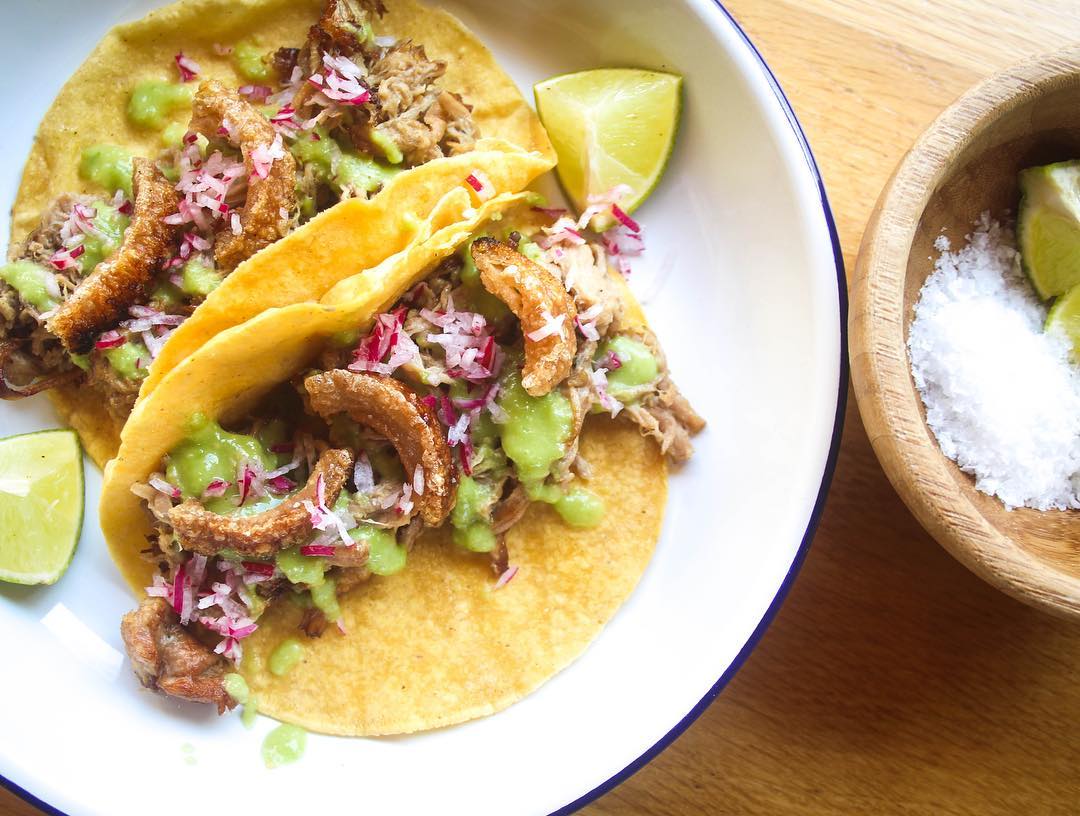 The four different tacos sampled are "all excellent" by McGuinness whilst the quesadilla is "thin and tasty". The salsas are "distinctive", the guacamole "decent" and "delicious elotes" are a "street food dish of pieces of corn bathed in mayonnaise, cayenne and cheese", the latter of which in this case is Parmesan as the "closest readily available alternative to Mexican cotija". In speaking to the owners, McGuinness hears that "the tortillas are the cornerstone of the tacos at Masa" and Shane (the food lead) "makes the masa dough from scratch every day". We wonder – why be so discerning about the tortillas in the pursuit of authenticity but not of the specific cheese needed? Food-wise, 8/10 in the Independent, docked marks for the Mexican Bravas side dish, which is a disappointment. "Should be hotter and more crisp" – we have to agree on the crispness and, to us, 'bravas' sauce on limp potato cubes has no place on the menu at Masa, we didn't finish our portion. McGuinness concludes: "I don't know enough about Mexican food to vouch for the absolute authenticity of the food at Masa, but I can absolutely vouch for its deliciousness."
"Masa has probably the simplest menus of this year's new arrivals, with properly small prices to go with their small plates, or in this case small prison-chic enamel bowls," Cleary begins in the Irish Times Weekend Magazine column. Straight to the food offering, Cleary takes issue with the chewy and tepid taco al Pastor, but loves the fish taco – "fingers of cod have been coated in crisp batter and then popped into a soft corn tortilla with pickled red cabbage and a mayonnaise made with chipotles, the smoked dried jalapeño peppers that bring their lower, slower glow of heat rather than a sting. Finished with a squeeze of lime they're great". The chicken taco "also rocks our boat (though I'll only order this one again if I see the words "free range" on the menu)… coated with a spiced batter that tastes like lime zest has gone into the mix". We normally love a fish taco, but when we tried on soft launch week we reported that it tasted heavy on the white pepper in the batter and found it overall a little lacklustre. We also noticed the fish had no provenance remarked or MSC (Marine Stewardship Council, emphasising sustainable and traceable fishing) certification on the menu. Critics in general are all too often pointing out provenance pitfalls of meat, but seafood needs to be seriously looked at across the board; holding seafood and shellfish restaurants in general accountable for flying in from Norway's waters and the Indian Ocean catch, but wherever there's fish on the menu we need to be more discerning.
WHERE ARE THE CHURROS, GUYS? Honestly – they weren't there the night we dined, yet were the sole dessert option on the menu, and neither McGuinness nor Cleary got their order of 'em either. "Something went wrong with the batter", McGuinness is told whilst Cleary is told "they aren't doing pastry yet". Don't print on a menu what you can't deliver, guys.
We think Masa sits at a fantastic price point in great location with an inviting, laid-back atmosphere – some things just needed to be ever so slightly kicked up a notch in terms of flavour – but we're excited to see how Masa evolves and fine tunes itself. We leave the last word to the Irish Times critic: "It's not there yet but signs are that it will be…"
Luna

, Drury Street, Dublin 2
A couple of weeks after Tom Doorley paid a dutiful return visit to Luna, so did Gillian Nelis this week in the Sunday Business Post. Nelis begins: "I loved [Luna] from day one [when it opened three years ago] for its food, atmosphere and decor, and I wasn't at all surprised when it was named Ireland's best restaurant after less than a year in business".
Name-checking former Head Chef Karl Whelan (now of Hang Dai) and also Keelan Higgs, who is set to open his own place, it's curious that Hugh Higgins – Luna's most recent first-in-command – is not mentioned in the roll call of kitchen talent. Like Tom Doorley did a few weeks ago, Nelis was prompted to re-visit as Vish Sumputh took the helm at the underground restaurant on Drury Street. Nelis, as did Doorley, remarks on the impressive value the Pre-Theatre menu offers. Again, we agree and shout the same from the rooftops – one of the best pre-theatre offers in the city.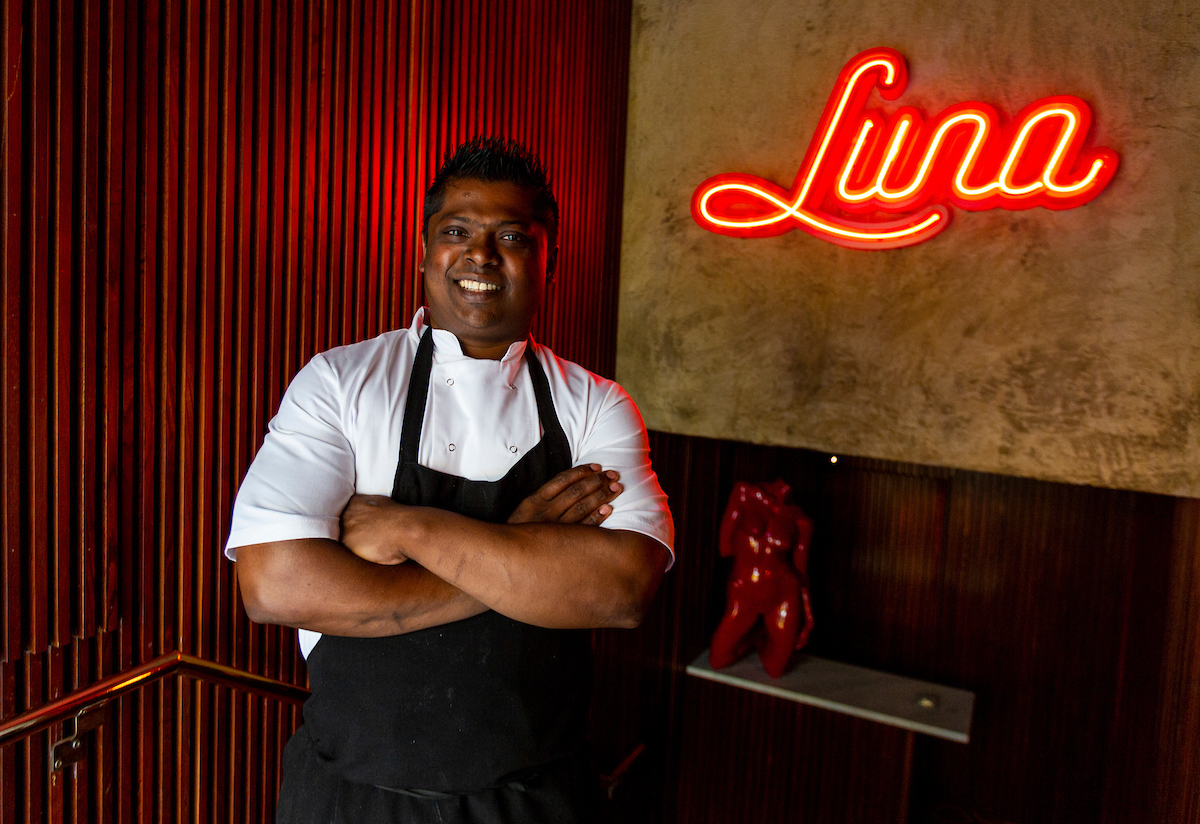 The watercress risotto is "a vibrant green bowl of deliciousness" which, Nelis advises: "If you're a little bit squeamish about eating snails, this is the dish to change your mind: creamy, and full of flavour, this was a really fantastic way to showcase one of the country's most unusual and under-appreciated ingredients". The rabbit with girolles and gnocchi was "tender and juicy, gnocchi well made and no skimping on the girolles". Next, the Truffle Spaghetti gets the thumbs up – "very rich, half a portion was certainly plenty for me… it really was very good, with perfectly al dente pasta, and a generous amount of truffle grated on top". Star dish is described as "as close to a religious experience as an atheist like me is every likely to get", which is bestowed upon the Filetto Rossini – "Sumputh has frozen the foie gras, then sent it out… to be grated over the fillet". The writer later remarks "this was eye-rollingly, tastebud-tingly, brain-meltingly good… just go and eat it. You can thank me later" – consider everyone firmly told.
Nelis approves of the decision Luna has taken to remove the dessert trolley from service, favouring ordering off a menu instead and the cherry pavlova with pistachio mascarpone is shared and is a "lighter than it sounded affair, with a good balance of slightly tart fruit to creamy cheese".
Aside from top notch cooking and great dish choices, it's the value and atmosphere that leave Nelis feeling "over the moon at Luna", as the headline reports. The final word is this: "It felt like good value (€167.50 – we assume before service, as this isn't clarified) or what had been a superb dinner in a room that continues to deliver in spades when it comes to atmosphere… Luna continues to beguile and delight". We've dined in Luna lots of times and it continues to be one of our favourite spots in the city – haven't been in since Sumputh took over at the pass – but two critics in as many weeks weighing in so positively must be a sign…
Dakoi, Millenium Walkway, Dublin 1
A week on from our first foray into travel through Asia, a passionate case for pan-asian begins Ernie Whalley's review of Dakoi – a fairly newly-opened Asian spot in the city – in the Sunday Times Ireland.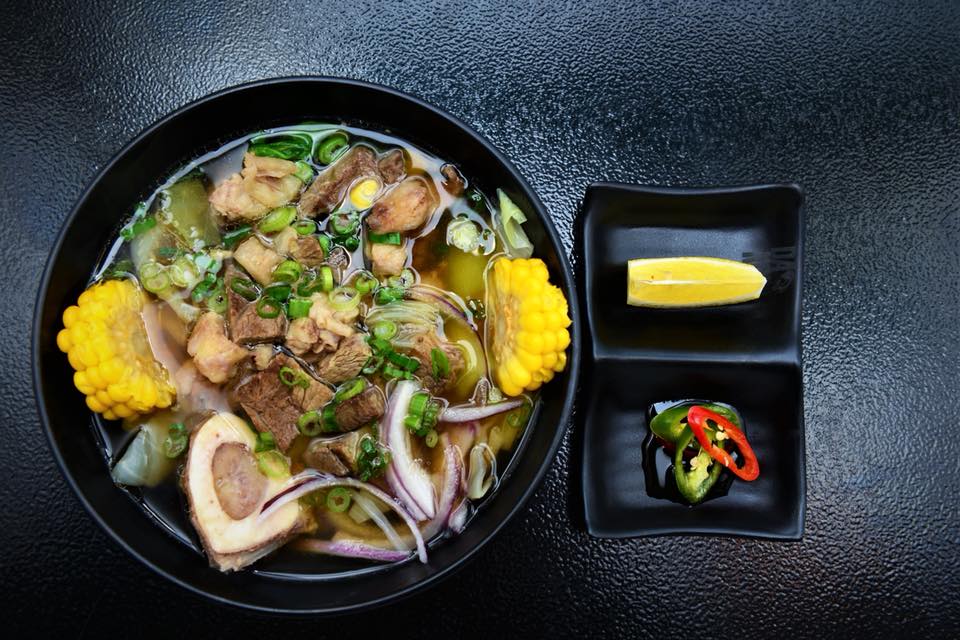 "Undeterred by the put-downs," of pan-asian cuisine, Whalley was "intrigued" by Dakoi – "a friend and fellow food writer who mines the coalface of Dublin's dining-out scene tipped me off that the chef hand-pulls his noodles on the premises. This has to be a good sign, I thought. If they go to this amount of trouble over the noodles, then the rest of the offering can hardly be crap." Whalley continues, "at ground level Dakoi looks like a takeaway but it has a dining room upstairs, sparsely furnished and with zero atmospherics. You order and pay for your food before you go up", whilst the food was almost all top notch, the lure of the noodles was a bit of a blue ball – as they are only available in two dishes, it seemed.
Chicken gyoza were "pretty good" but lighter on garlic than previously enjoyed elsewhere, "juicy and tender" pork ribs were "so tasty we immediately reprised them" but the duck and rice dish disappointed, the writer far favouring the duck at – no surprise – Duck on Fade Street. "Dakoi redeemed itself with our final dish, a large bowl of the hand-pulled noodles, thicker and more substantial, giving you something to chew on and a clear cut above the commercial variety. The noodles were immersed in a robust broth containing offset of tender, tasty beef." Taiwan is famed for beef noodles, so we imagine this is on the Taiwanese ebb of the menu.
Dakoi offers BYOB but with a fairly hefty corkage of €7, Whalley "decided to bring along a couple of "treat" bottles" and delights in it – "there is something deliciously decadent about quaffing expensive white burgundy with a medley of oriental food that cost a mere €57". With a slew of one, two and three stars out of five for various aspects of the experience, only value sits at the top with 4/5. Whalley says: "I gave Dakoi an unremitting thumbs up. "Pan Asian" or no, it made a pretty good fist of the food it rolled out — and at student-friendly prices, too."
Tartare

, Lower Dominick Street, Galway
Like us, Tom Doorley has yet to eat in Aniar "for the simple reason that I need to be in the mood for this kind of cooking" so Tartare – Michelin-starred JP McMahon's newest Galway city outpost – is the more palatable option for the Irish Daily Mail critic in this week's paper.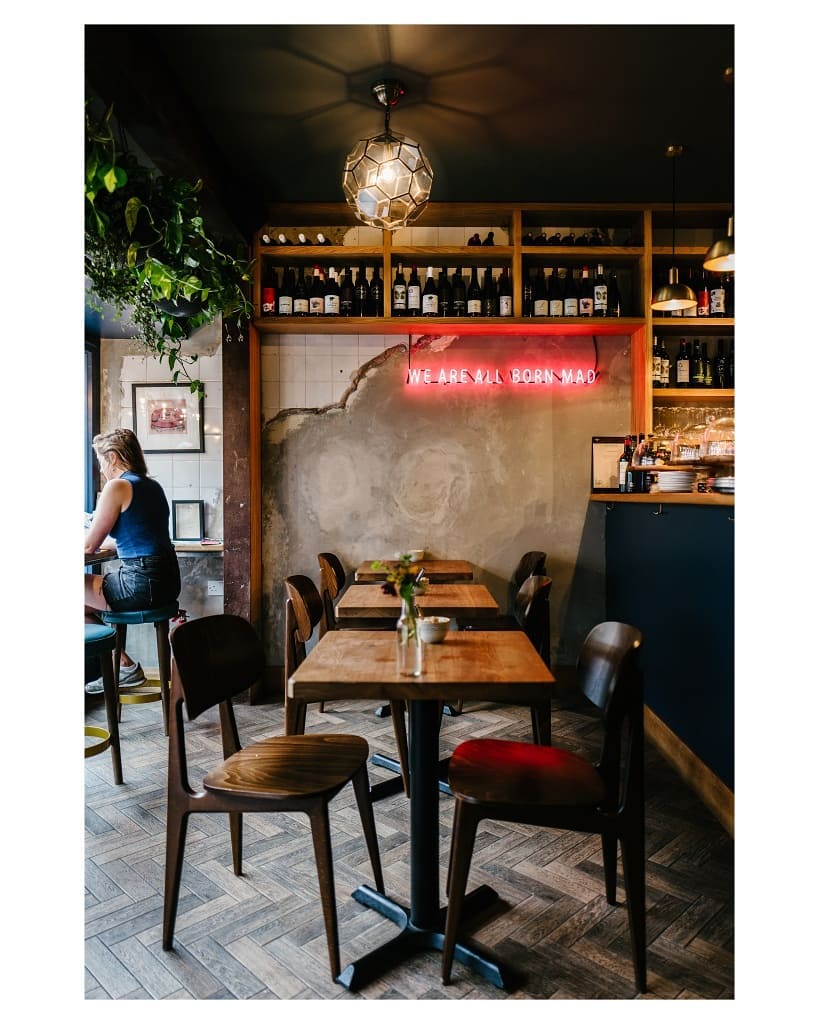 Perusing the short lunch menu, which Doorley divulges "suits my kind of mid-day appetite with its small plates, boards and snacks". Doorley particularly liked "the simplicity and provenance of the Irish charcuterie board whilst the combination of all the ingredients on the 'chicken schnitzel' small plate led the critic to order a second one, it being "so lovely" – but pointed out that the second schnitzel was almost double the size of the first. Doorley finds disappointment in the custard tart with sweet woodruff, which was frankly "terrible".
"Perhaps they were having a bad day or practicing random acts of kindness, I don't know," Doorley exclaims when he reports that he had not been charged for not one, but three (fairly low-priced, in fairness) items he ate and drank. We wonder if it went the other way… recognised? Also – no tartare? Surely the namesake dish of the place needs to be tried in order for a review to be published?
"Brum is a lot of fun," Grace Dent declares as she heads to England's second city to review Carters of Moseley in this week's Guardian. With Chef-Proprieter Brad Carter having retained a one Michelin star status in 2018, Dent surmises "there's a large dose of maverick in this rather unassuming single-room joint, between a pharmacy and a firm of solicitors in a mock Tudor parade of shops in Moseley" whilst adding "despite the odds – and many, many chefs have crashed and burned offering tasting menus to a suburban clientele – Carters has been a huge success".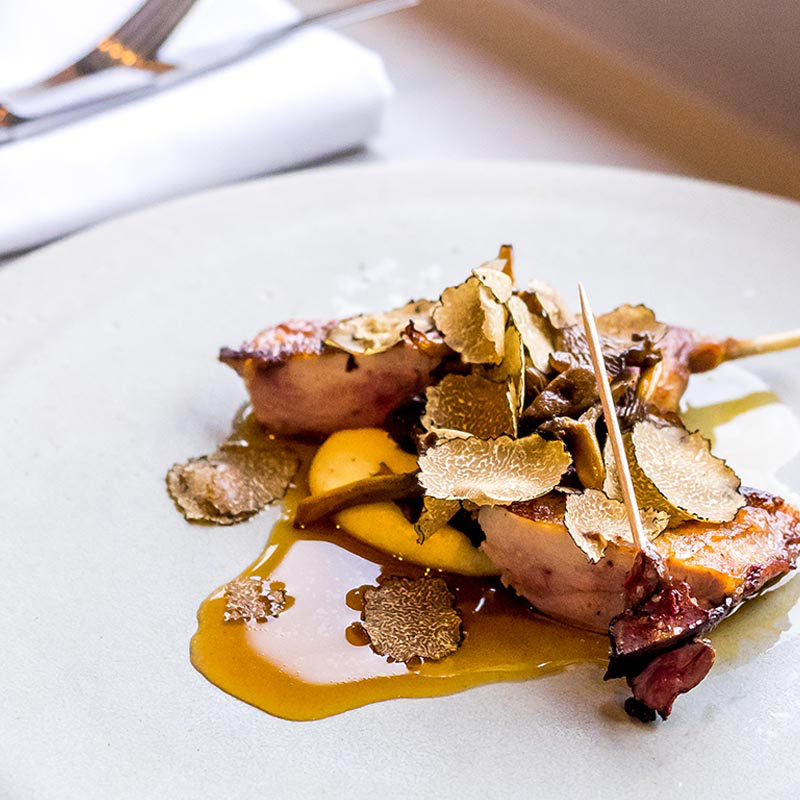 Dent does the deed and demands the tasting menu for vegetarians – "they can do the whole thing vegetarian – backwards in heels, if you will – without so much as turning a hair, and I love them for this". The writer continues, "too often when Michelin-star places ditch meat, one is left with several courses of petals floating in a spring garden consommé. Perhaps as a nod towards this, one course for the vegetarians is cress in a pot like a bonsai tree, with a pair of ornate clippers delivered to the table so you can, well, trim your own bush". It's always difficult to pinpoint the best dishes in tasting menus, we find (not least trying to find highlights in critics' write-ups), but a succinct summing-up from Dent of the whole damn thing goes as follows: "Carter's menu is a meaningful dance involving sharp umami thrusts and creamy, fruity bursts".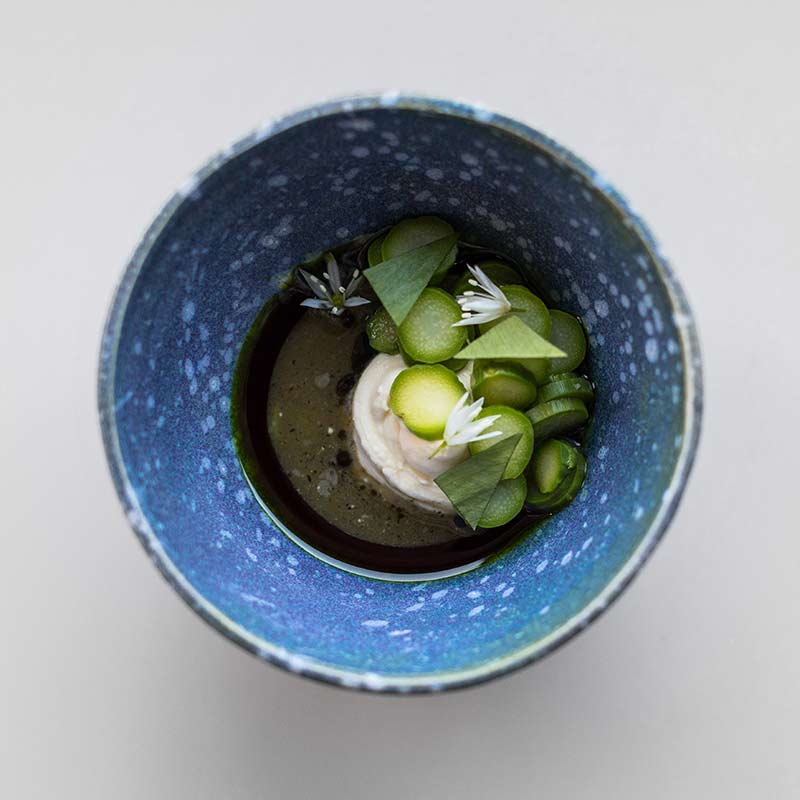 "Carter conducts the sort of tasting menus that restore your faith in fine dining, should you have been burned in the past by 12 courses of titivated fresh air and a begrudging Burger King drive-thru en route home" – though Dent does let the reader in that endless tasting menu courses "do go on a bit" and this is a three hour affair, from 9pm 'til midnight. There's also a funny retelling of another tasting menu experience, that time 20 courses, that includes taking out contact lenses, Black Sabbath and lounge pyjamas which needs to be read!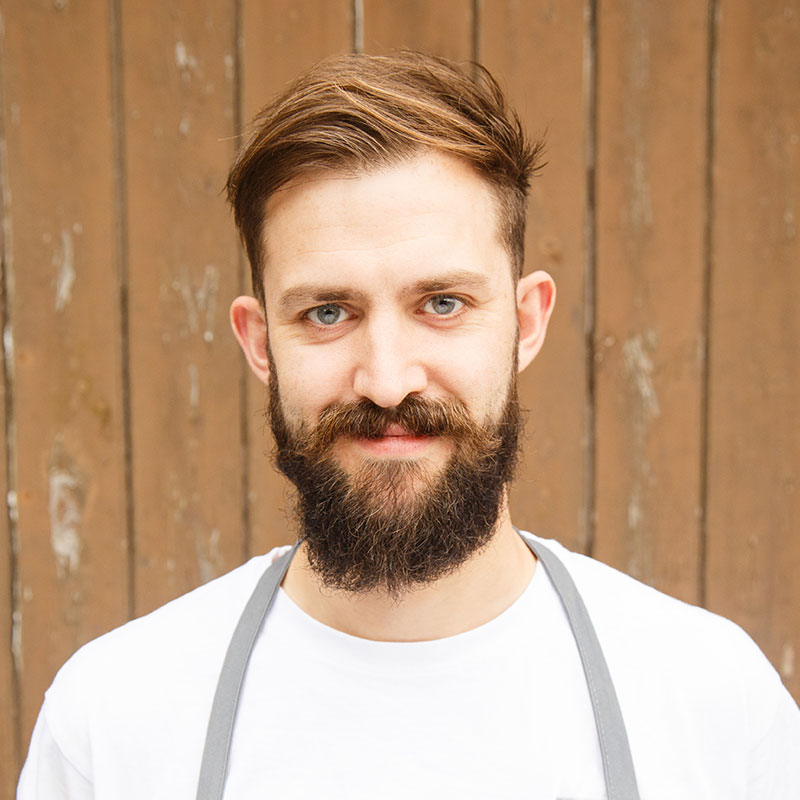 "It's all peculiarly down to earth," Dent assesses, adding "service is drilled and absurdly knowledgeable, but also warm and twinkly. On a Friday night, the room is a jolly, chatty, upbeat place" before declaring: "Carters is my favourite type of discovery. It is wonkily, weirdly, pretty much perfect. It is challenging and a tiny touch gruelling, but I'd go back for seconds". In a fairly gushing review, it's a somewhat conservative 8/10s across the board.
That's all folks – Today's Chip Paper returns next week.
We're off the Sweden in the meantime. Vi ses senare!