Bristol was named the best city in Britain to live in a couple of years ago. Of course it wasn't London. Of COURSE it wasn't.  Look, we can't all up sticks and high tail it to the south west, but we can all agree that you'll definitely be captivated by Bristol's spirit and charm. Whether it's a weekend, mid-week escape or a longer sojourn, here's what you need to see, eat, drink and do in Bristol.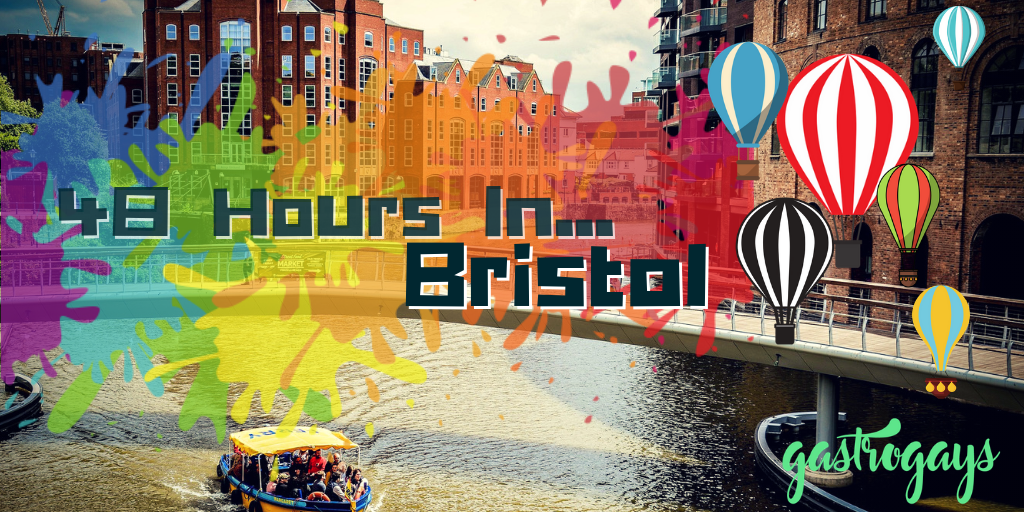 Zig Zag Through St. Nicholas' Market
Naturally, St. Nicholas Market was high on the list for us pair of foodies. We love a long-established market (like the Mecca that is Cork's English Market) and Bristol's one at the Corn Exchange has been in operation since the mid-1700s, located in the heart of the old city.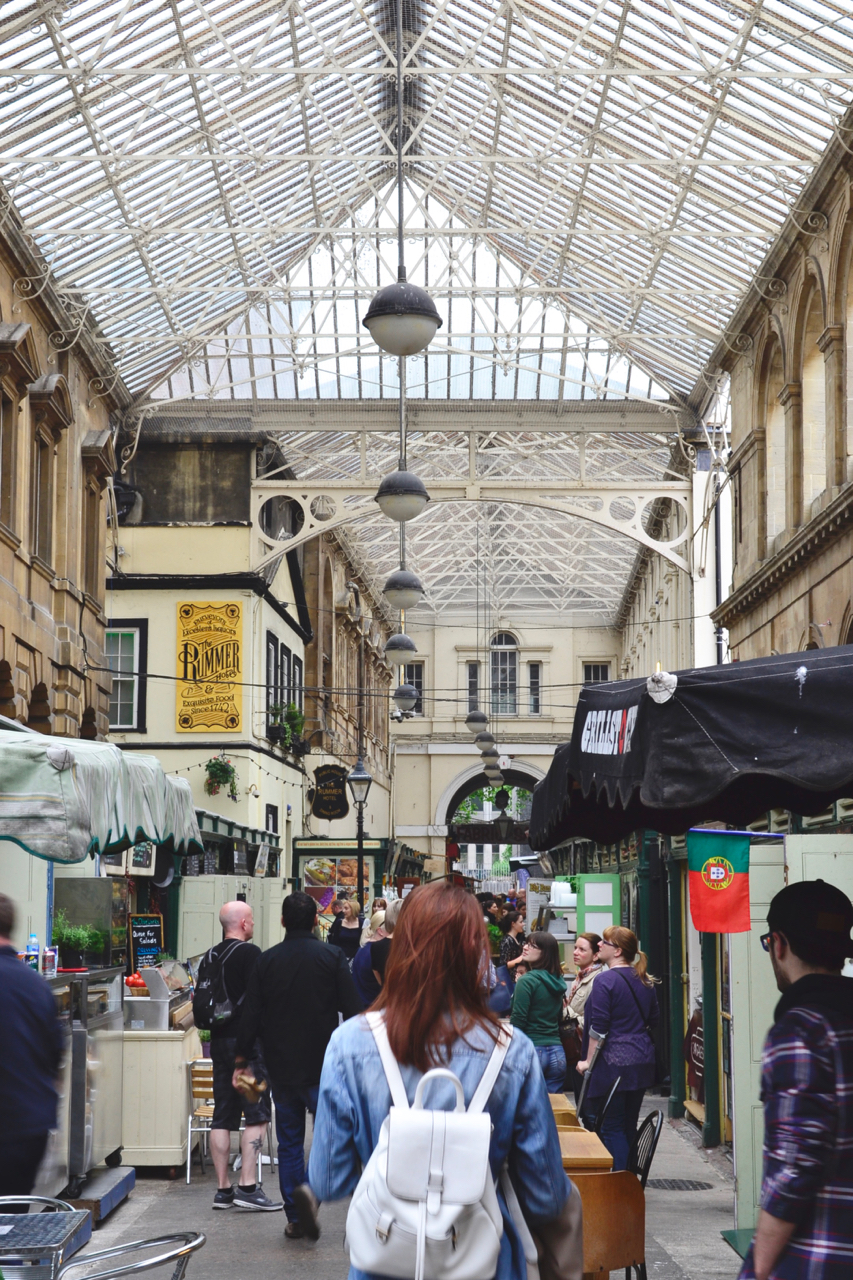 A glorious example of exceptional Georgian Architecture, stalls abound with a wide variety of goods from clothes and records to second-hand books and craft products. There's over 50 stalls, so it's a great place to stop by, shop, eat and while away an hour or two. Grillstock in particular came highly recommended to us!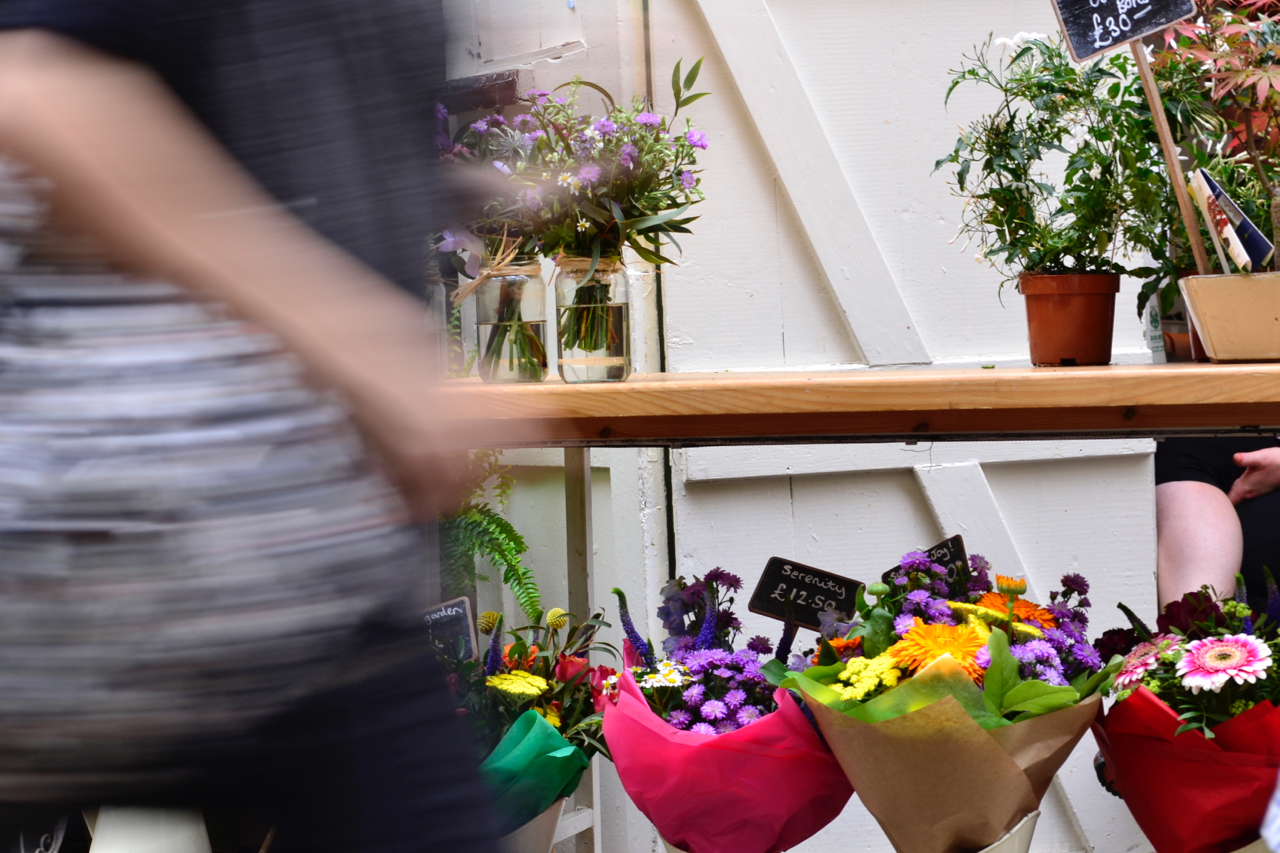 We didn't experience them, but apparently St Nicholas Market is also home to several street markets which take place in the pedestrian streets which run adjacent to The Exchange Building.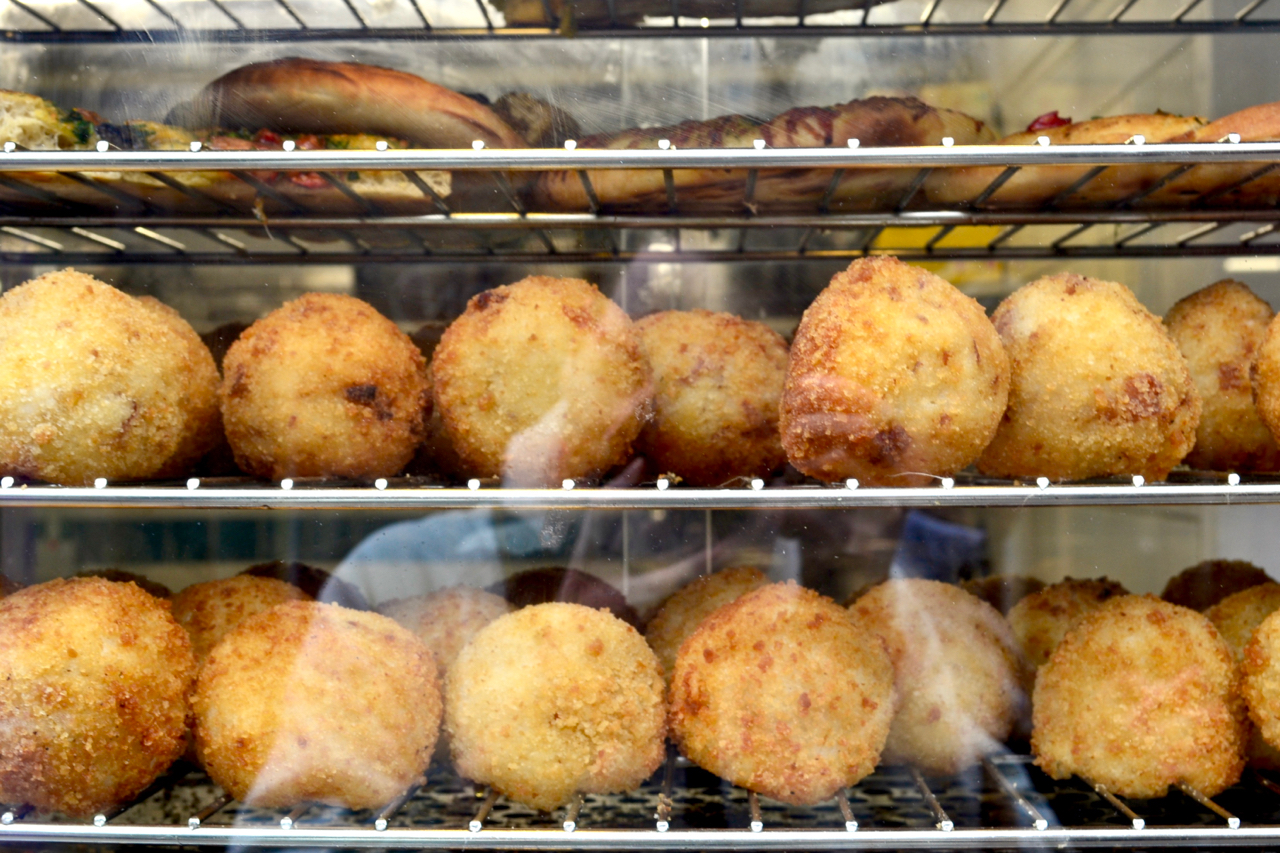 Bristol Farmers Market
Every Wednesday between 9:30am and 2:30pm, Corn Street and Wine Street come alive with the hustle and bustle of traders selling the freshest produce available in the city. Farmers who have produced, grown or reared their produce within a 40 mile radius of the city attend the market selling an incredible selection of local goods, including freshly made apple juice, organic chicken, cheese, bread and much more. Come along to see for yourself, meet the traders and taste the 'Best of the West' at this award winning market.
The 'Nails' Market
This market is named after the unique brass pillars that are located on Corn Street which used to be used for the Exchange of money between traders and their customers, hence the phrase 'Paying on the Nail'. Nowadays, Fridays and Saturdays see local part-time stallholders set up shop to sell their wares, from pottery and photography to artwork, antiques and jewellery between 9.30am and 5.00pm, also on Corn Street and Wine Street.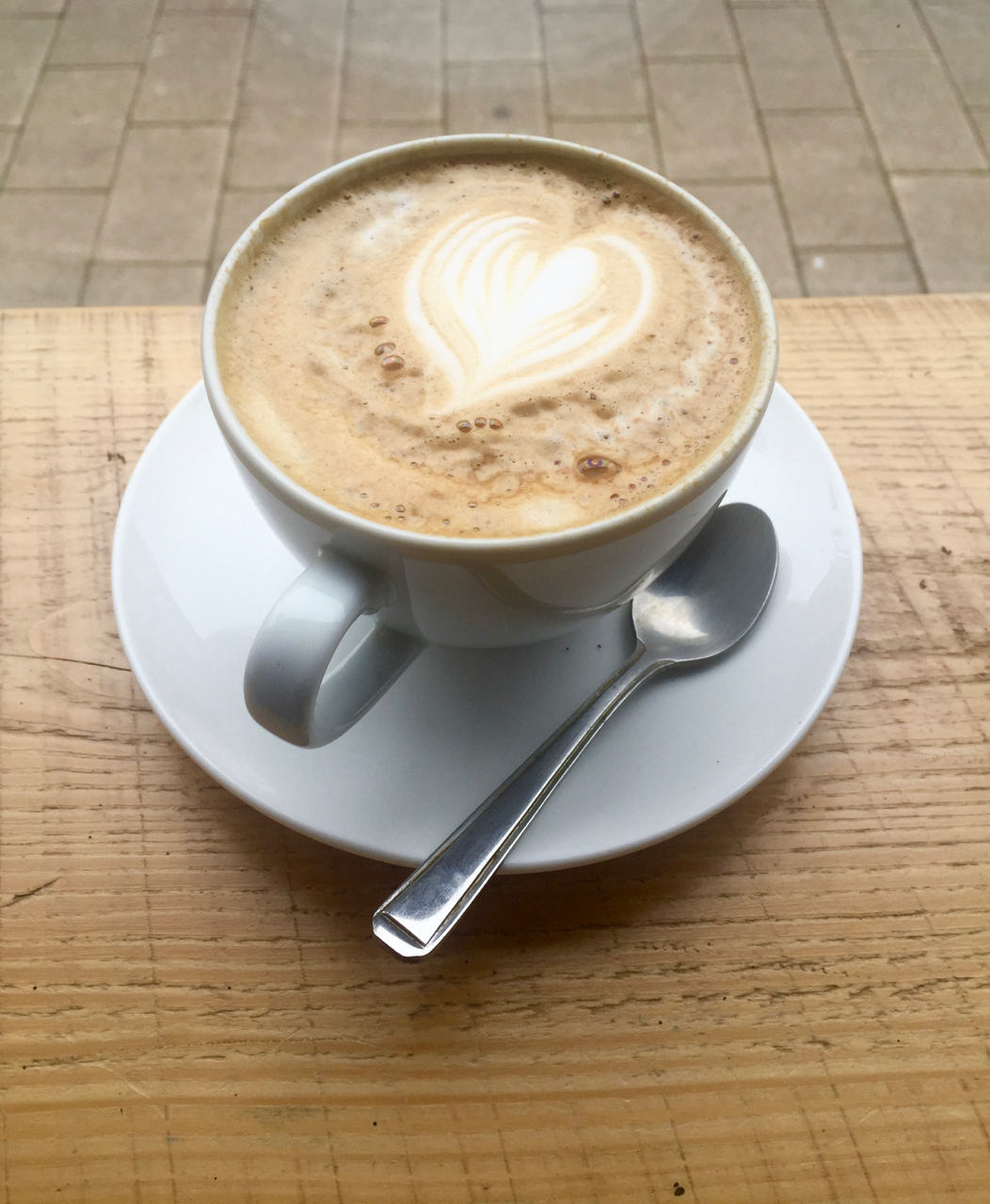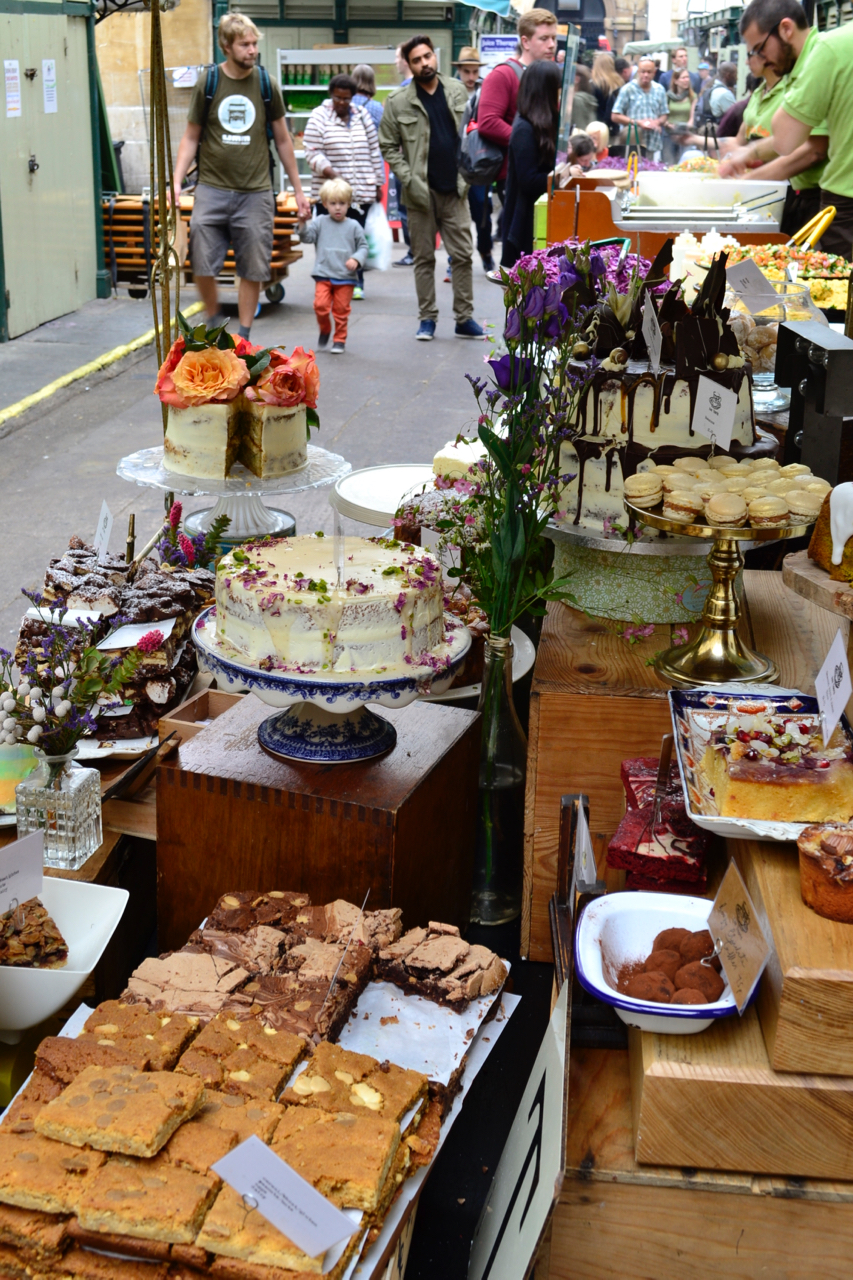 We stopped by Ah Toots for coffee and cake as we were so enthralled by their incredible cake display carriage. Describing themselves as an art-focused cakery in the heart of the city, you will be absolutely floored by these stunning creations that are *almost* too pretty to eat! Great coffees too and they also offer savouries like sausage or chorizo rolls and daily-changing soups, salads, frittatas and quiches.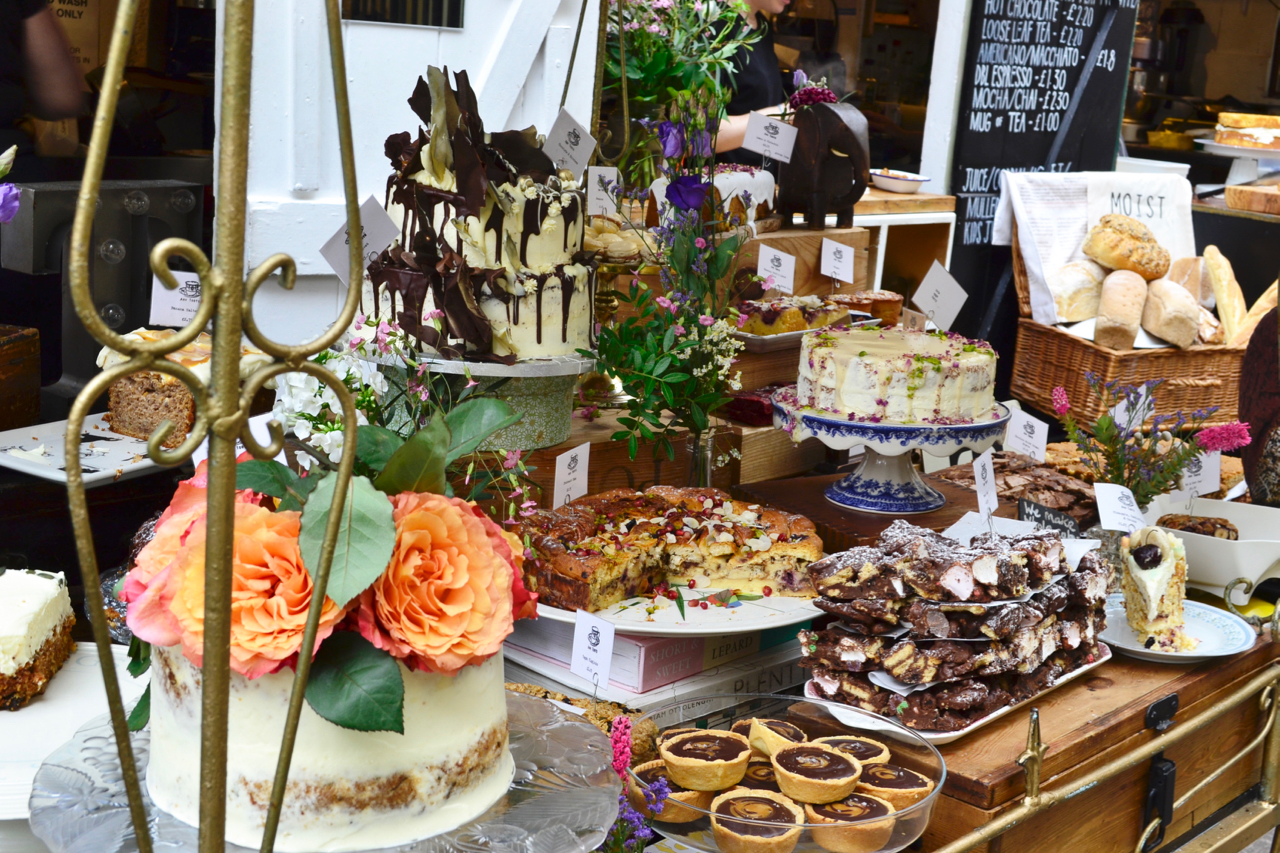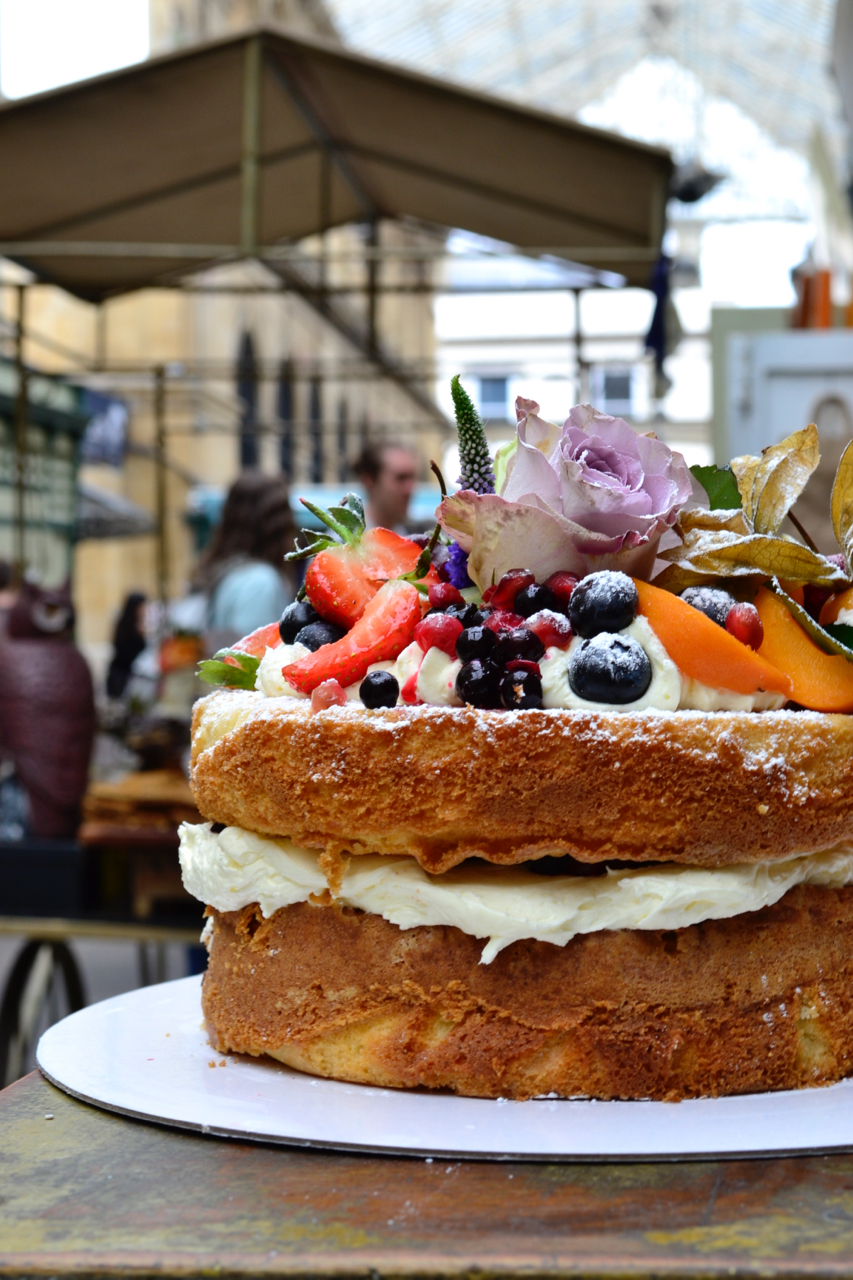 Stroll around Stokes Croft
Scour the streets of Bristol and you'll struggle not to find cutting-edge graffiti decorating the city's walls,' Visit Bristol say. Bristol is the home of the acclaimed and elusive graffiti artist Banksy, so naturally you'll find that street art is omni-present in the city.
From sketched side streets and boldy tagged bridges to murals emblazoned on under-passages, graffiti art is a way of life in Bristol. Refreshingly wry, humorous, subversive and self-deprecating, much of the street art challenges the status quo or offers an opinion on pop culture.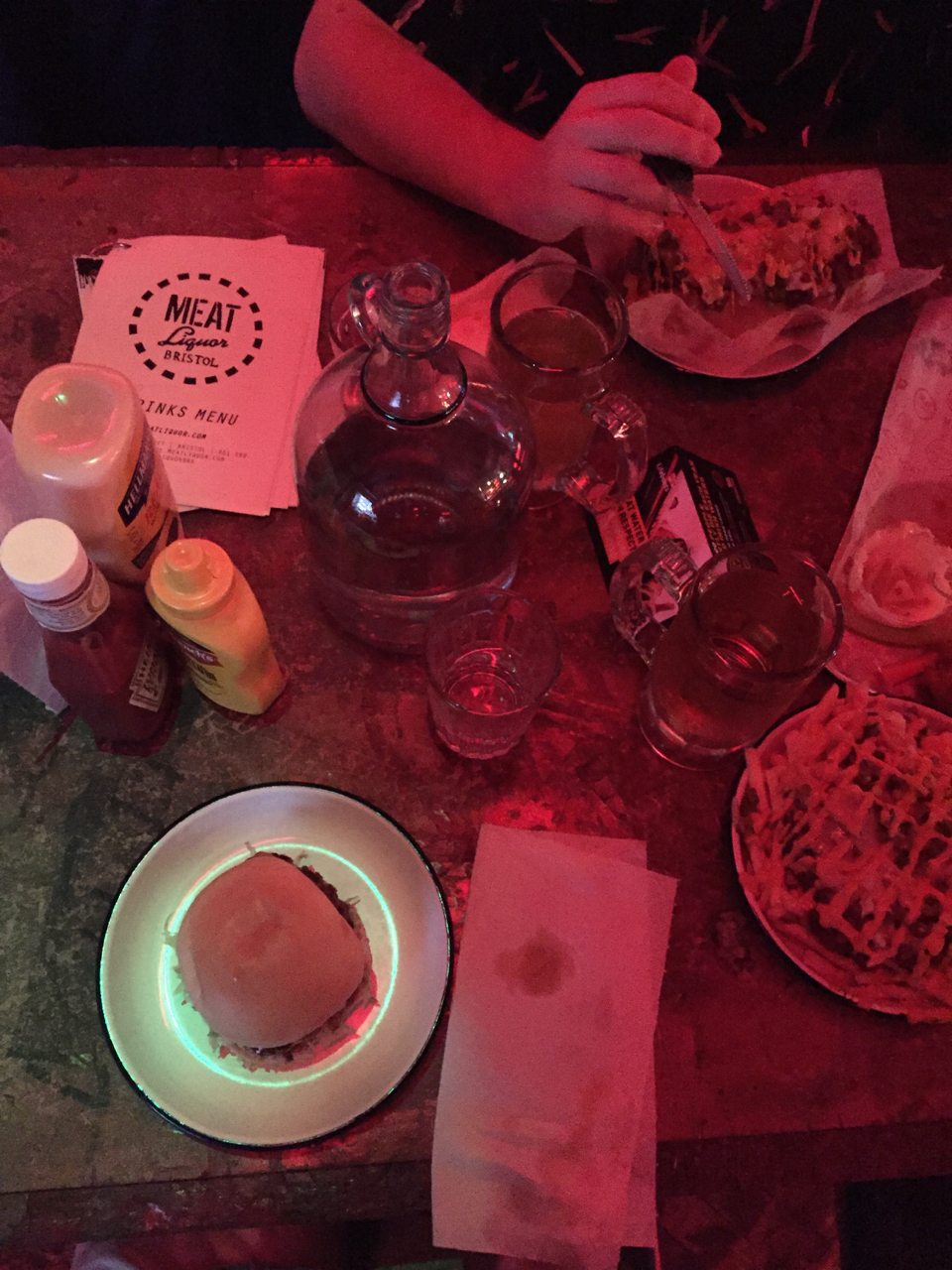 Spot a Banksy on one of the dedicated Where The Wall walking tours, but a stroll around the bohemian area of Stokes Croft will give you a great glimpse of the artwork. This precinct of the city is an incredibly creative, rebellious and youthful area just on the outskirts of the city centre; it's a ten minute walk and populated with charity shops, independent restaurants, record stores and dive bars. We met up with a friend who now lives in Bristol and gorged on a feast at Meat Liquor. [UPDATE: MeatLiquor has closed unfortunately]
Fill up on Fish 'n' Chips
Being close to the sea, buzzing Bristol and coastal Clifton are the perfect places to indulge in that classic British double act of fish and chips, whether post-session or to go alongside a nice glass of wine or a crisp cider.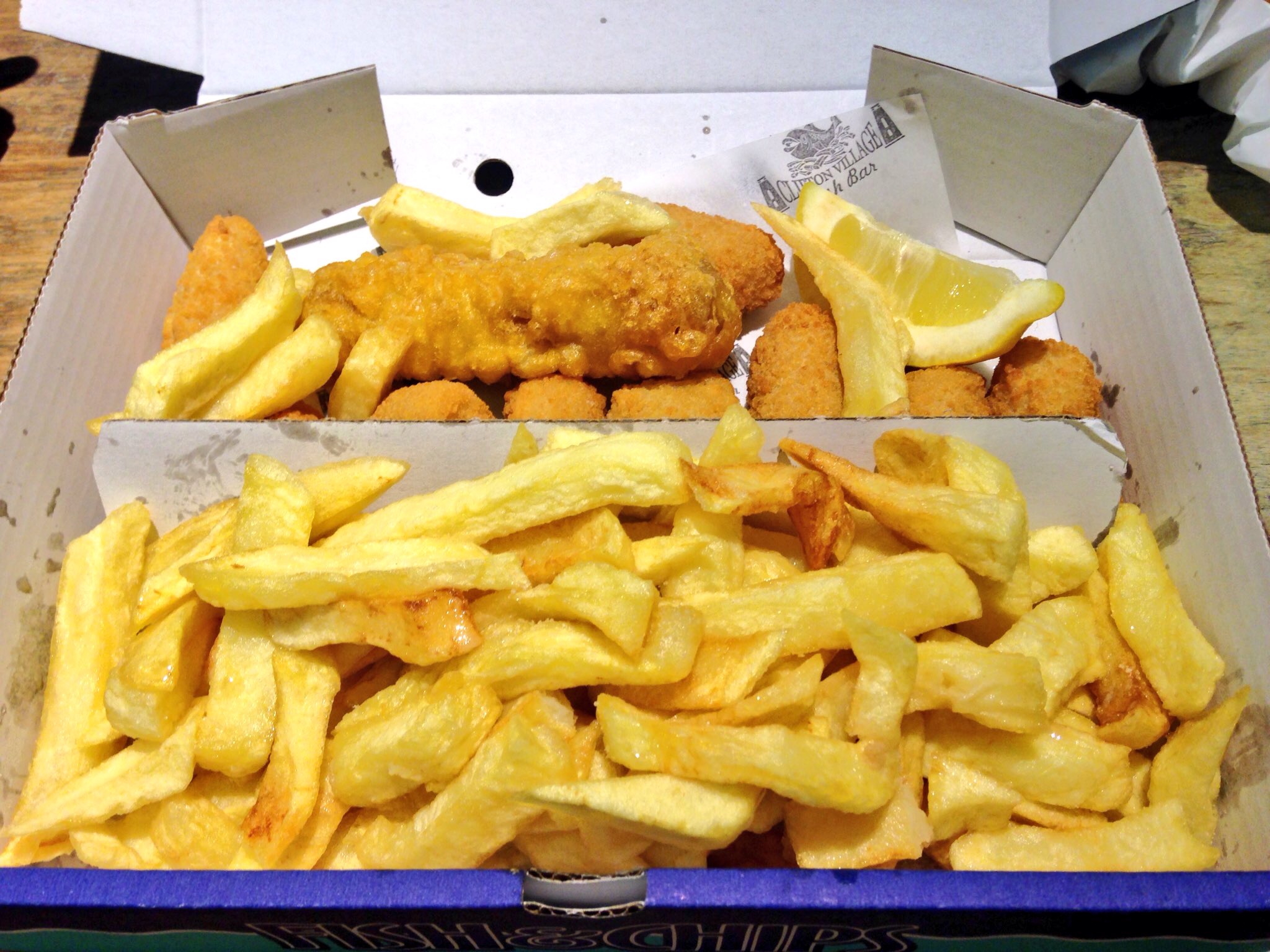 We loved Clifton Village Fish Bar where we had some of the freshest scampi we've ever tasted! This chipper, in the hands of the same family for two generations, has been recently renovated and is apparently award-winning too!
Ascend The Christmas Steps
A winding and somewhat hidden little feature of this historic city. The peculiarly-titled Christmas Steps is four flights of steep steps lined with listed buildings – and the steps are listed themselves too. You'll find a quirky collection of pint-sized art galleries, cafes, bars and independent artisan shops – we particularly liked the pints and roasts at the bar of the same name, The Christmas Steps.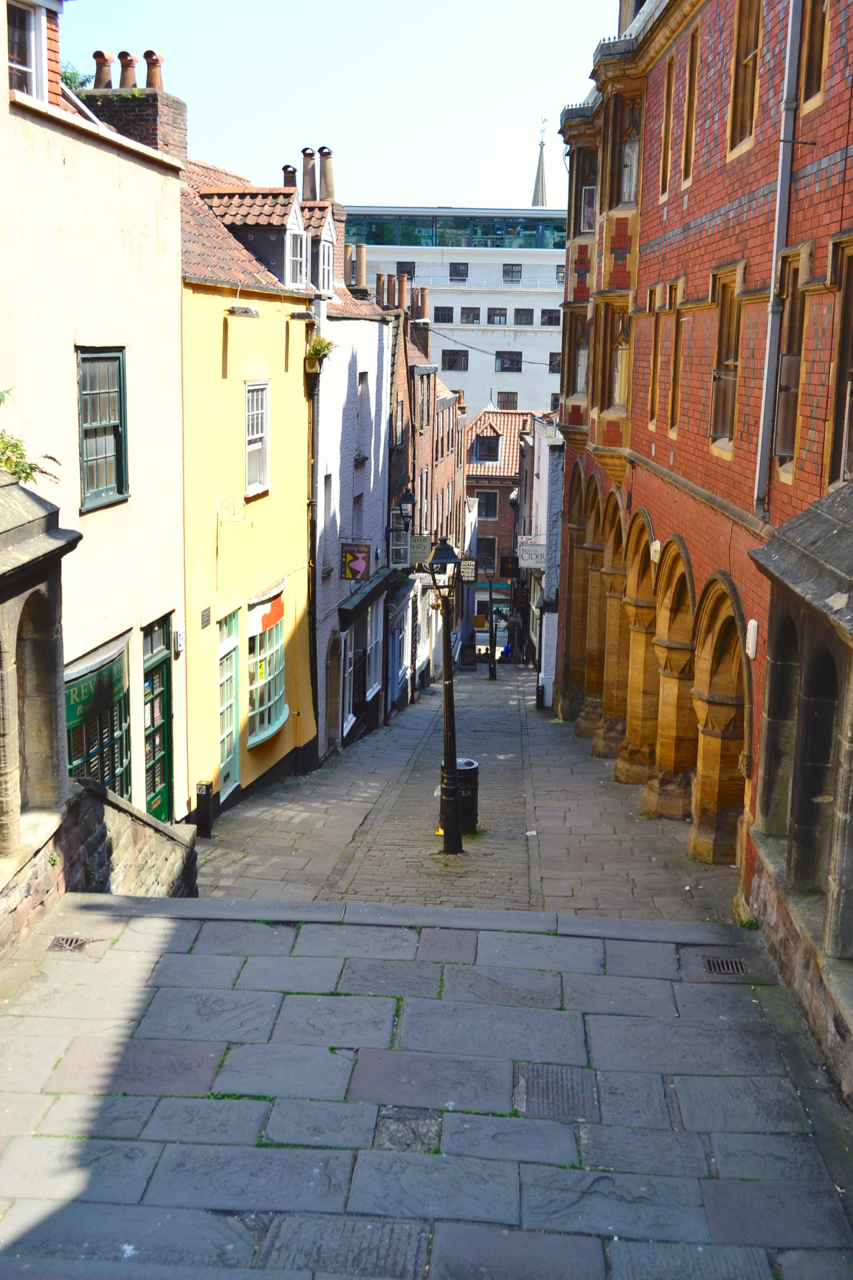 In fact, the Christmas Steps just makes up one aspect of the 'Arts Quarter', a collection of eight streets where 'artisans and creative traders work side by side to keep this diverse corner of Bristol as unusual as it's been throughout its long and intriguing history,' as the dedicated website for it describes.
Take a Bristol Ferry Boat
There's no better way to see Bristol city than from the water and you can jump on one of the Bristol Ferry Boats for a 40 minute round-trip for just £5 per person. Hop aboard one of the bright blue and yellow boats and set sail, departing from the harbourside stop at the Cascade Steps, choosing the service in one of two directions – east to Temple Meads Station, or west to Hotwells.
A great experience for visitors to Bristol but the locals use these to commute to different parts of the city every day – it's so familiar that on our journey the captain took an unscheduled stop to pick up a fresh brew and a biscuit at one of the large house boats! Sure, why not? On a sunny day, this is particularly blissful with an ice-cream cone in hand! Pet lovers will be happy to know, pooches are allowed aboard too.
Cruise 'round Cabot Circus
It's not often we urge people to check out shopping centres, as that's not our angle whatsoever, but Cabot Circus is a really beautifully-designed centre. Opened in 2008, it's a sprawling maze of mini-floors with a central open plaza offering everything you could really need under one gorgeous glass roof. All the brands are here and there's lots of restaurants, including some American imports like Five Guys and Krispy Kreme. Worth checking out and a good jumping out to get your bearings of Bristol when you arrive.
Drinks on the Waterfront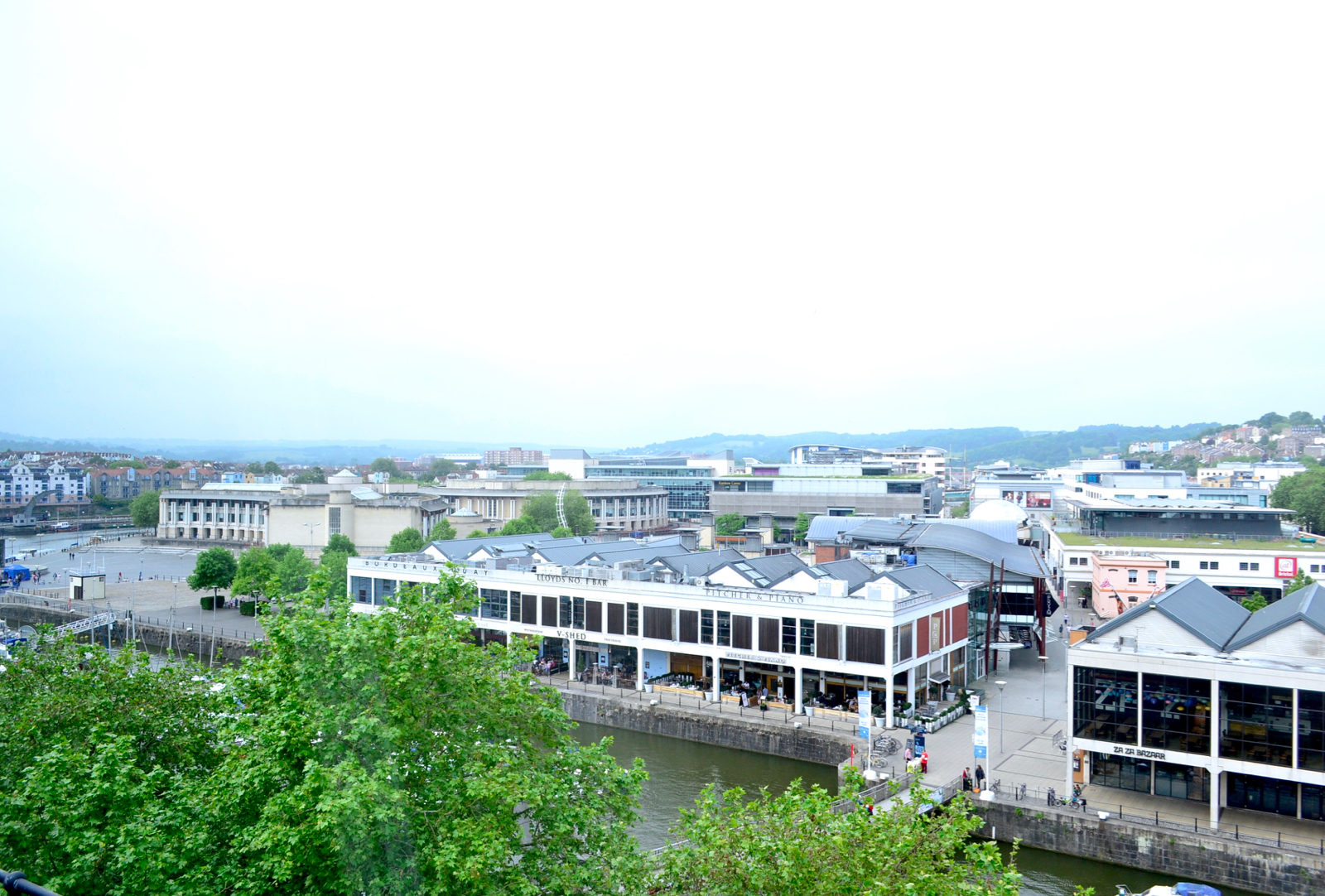 Because of its proximity to the water, Bristol is beautifully blessed with plentiful places to perch and enjoy a few bevvies by the lapping water. With a communal culture built upon chatter, clinking glasses and celebrating the local cider, we found ourselves at The Apple cider bar more than once as we sampled a dizzying range and variety of ciders. Not only can you enjoy on the assembled benches by the water but the open-air bar also spills onto a moored boat, where you can sit and savour ciders at tables, convene in the cute bar below deck and also order some food too!
There's any amount of bars by the river with outdoor space but when the sun's out you could also keep it cheap and grab a few cans, a group of friends and set up for the day whilst soaking up the sun and dangling your legs over the edge.
Take a Jaunt to Clifton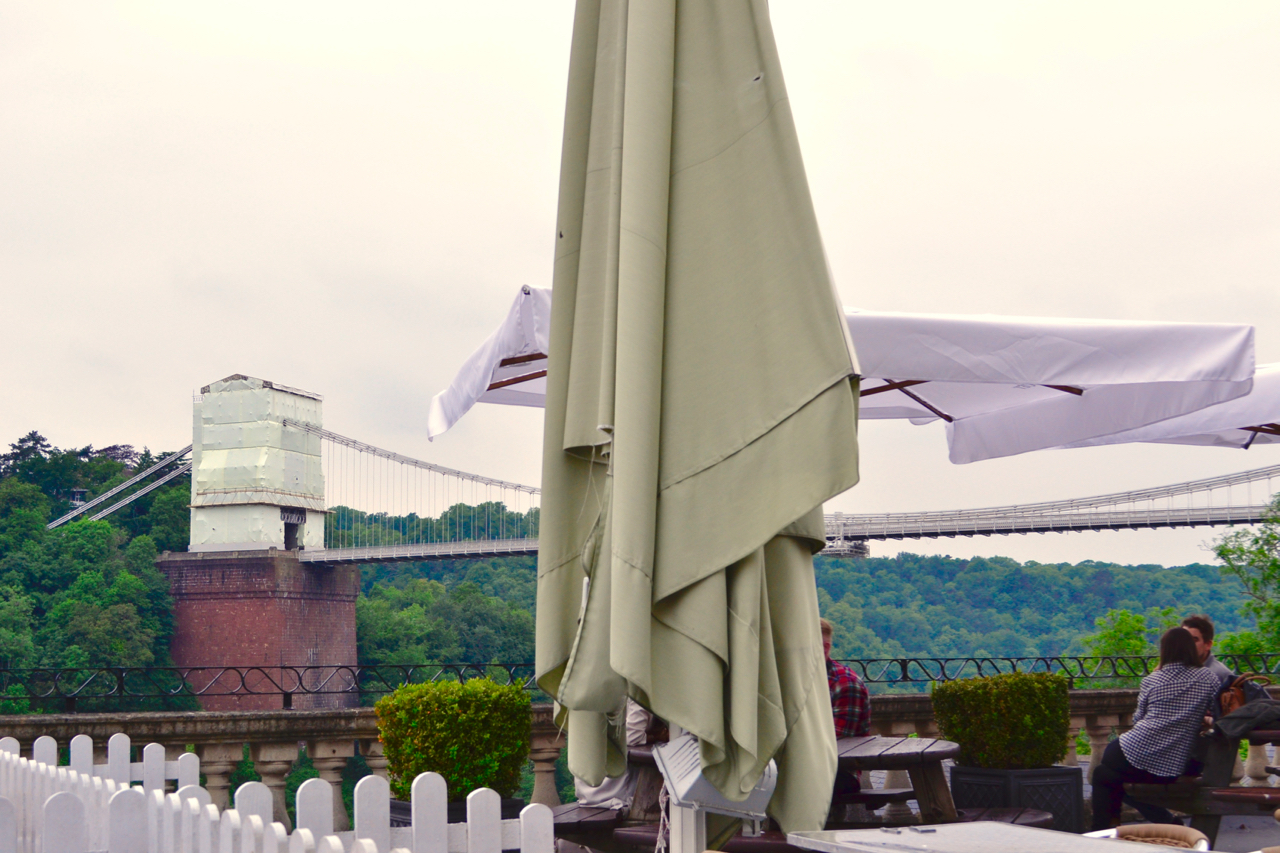 Everyone will tell you to venture outside the city to the picturesque little village of Clifton, only a ten-minute drive (or 25-minute walk) away! Great little boutiques, cosy neighbourhood restaurants and pretty residential streets make it the perfect day or half-day trip whilst you can also visit Clifton Lido for a bit of outdoor swimming if the weather's a bit balmy.
You simply must top off the visit with drinks at the White Lion pub, whose expansive terrace looks out over the Avon Gorge and the stunning Brunel-designed Clifton Suspension Bridge and some of Somerset's rolling hills.
A Local's Guide To Bristol
And now… we've got our man on the ground, the incredibly talented TV chef Dean Edwards. MasterChef runner-up and proud Bristolian (with the lush accent to prove it!), Dean's on hand to offer his picks of places to eat and drink in Bristol:
"I was born and bred in Bristol. It's a great city for food lovers and is fast becoming a real foodie destination! It seems that there's always somewhere new to try when it comes to dining. Ever since I was a kid, the Bristol food scene excited me and we've always enjoyed a fantastic mix of cultures so it was nothing unusual for me as a 10 year-old lad to be tucking into Caribbean jerk chicken at the St Paul's Carnival as well as enjoying the fantastic bounty of local, traditional ingredients we are fortunate enough to have on our doorstep in Bristol and the South West.
"Apart from my love for my home city, the dining scene is one of the things that has always kept me living in this wonderful, vibrant city. The pubs, cafés, bars, restaurants, street food vendors, delis, and farm shops – they all provide such a diverse offering of places to enjoy the finest things our region has to offer.
"Bristol has all the bases covered so no matter what you are after, you won't be disappointed. Try the covered food court in St Nicholas market, amazing Michelin-starred Casamia (newly-relocated) or The Ox for an incredible steak." Dean also recommended to us The Wallfish Bistro in Clifton and The Milk Thistle (beside The Ox) for cocktails!
☺︎