When the idea of a family holiday came about – which we haven't taken in absolute years – we all jumped at the chance to go a little off the beaten track and discover somewhere totally new to all of us. The Balkans seemed to tick every box on value, climate, availability and interest, and so to wonderful Montenegro we went, and here's how we spent about a week in the Boka Kotorska – Kotor Bay.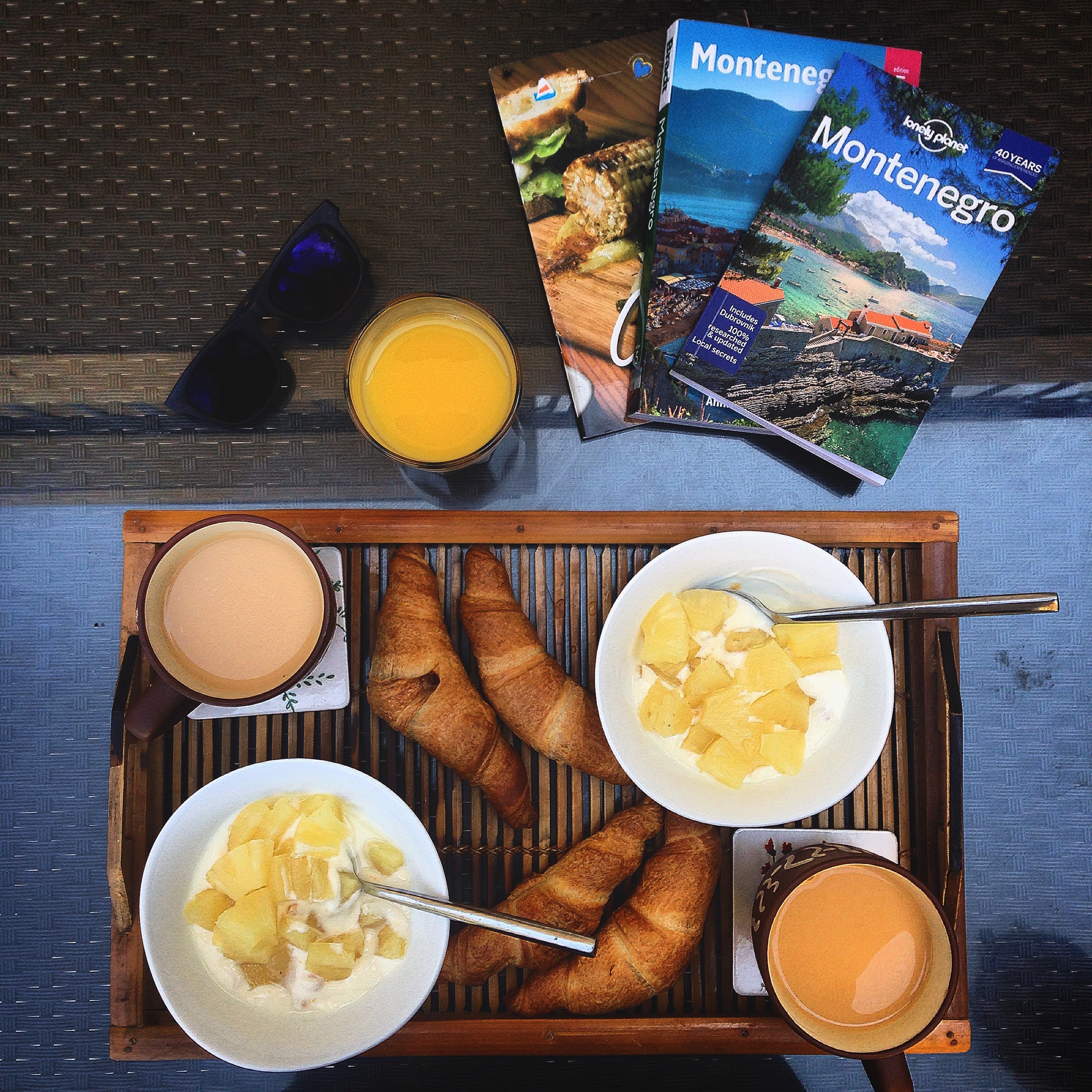 Getting to Montenegro isn't entirely easy from the UK and Ireland, sitting cosily by the Adriatic Sea between Croatia and Albania on the western coast of the Balkan Peninsula, it was easier to fly in to Dubrovnik airport and drive over the border than find a flight to tiny Tivat airport or the country's inland capital, Podgorica.
Nevertheless, 25ºC+ temperatures greeted us and Italian cypress trees endlessly lined the road from Dubrovnik to the Montenegro border, where, passports stamped, we made the couple of hours' car journey towards the jewel in Montenegro's coastal crown – Kotor.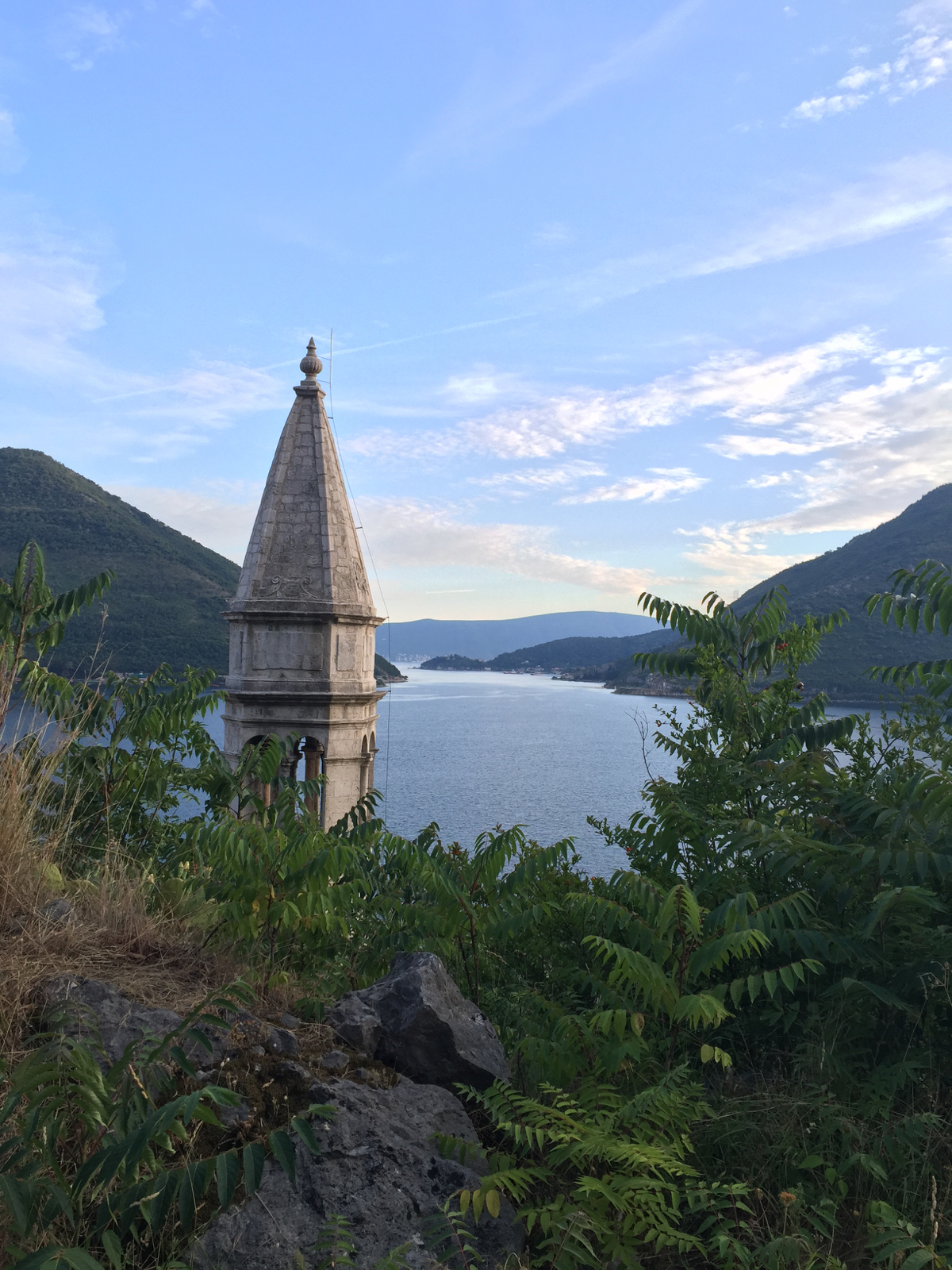 Ravishing and unmissable, the fjord-like Boka Kotorska with all its twisting turns offers a different dimension to a breathtaking landscape at every glance. From soaring cliff-top heights to seaside fishing villages, and back up and down as quickly again, it's a photographer's dream but not ideal for those prone to car sickness.
For a coastal route, you'll be surprised to find the roads in fairly good condition, if a little bumpy and narrow, but it's the local drivers vigilance is required for. Overtaking on blind spots, accelerating through sharp bends and driving whilst immersed in a phone conversation are frequent habits of some locals, but there's also a visible police presence too.
The first big town you find in Montenegro is Herceg Novi, a sort-of town that time forgot. Slightly run down with not much to see, it's an unfortunately lacklustre opening for what lies ahead. We stayed in Ljuta, a suburb of Kotor at the innermost heart of Kotor Bay.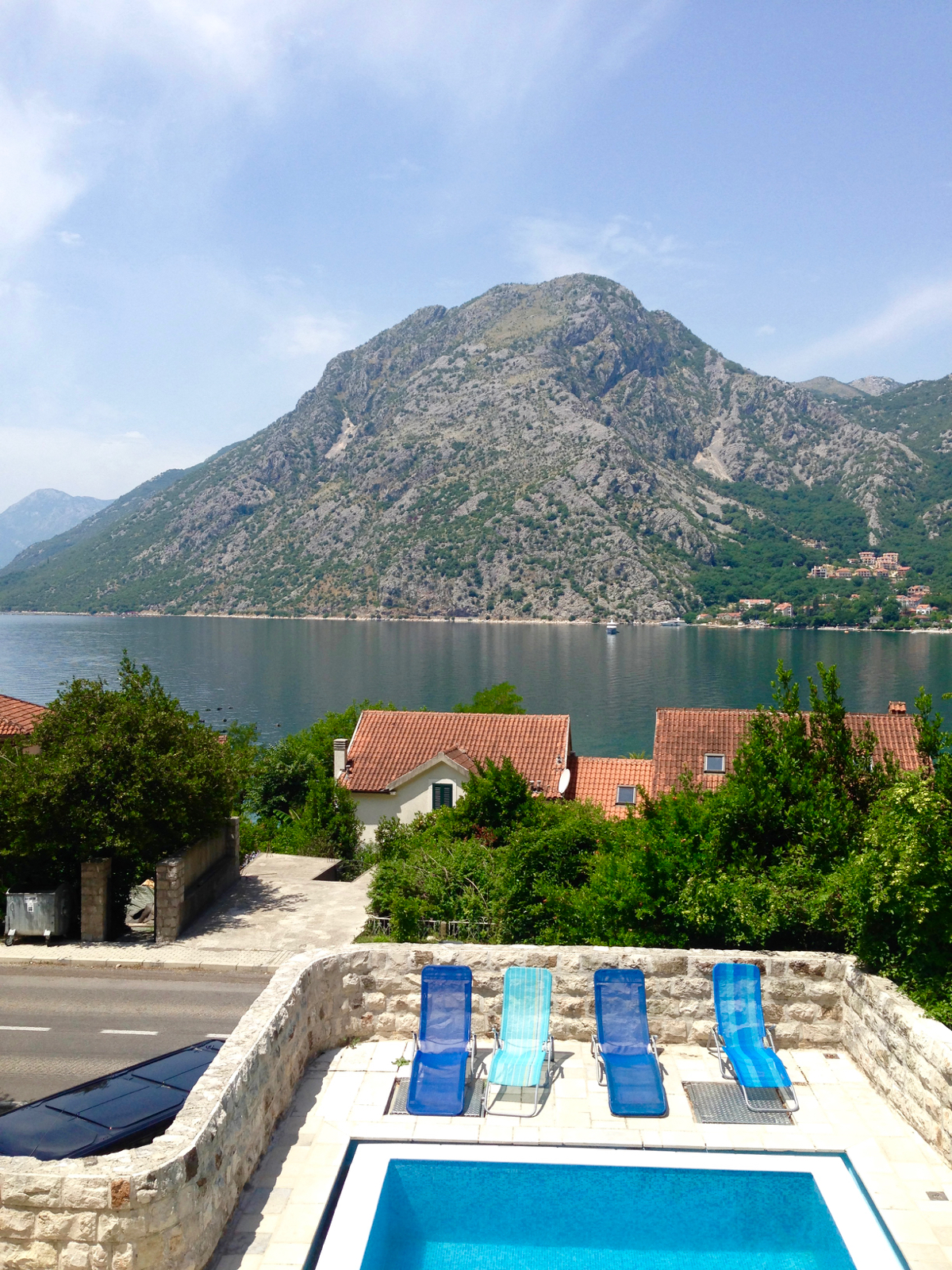 We booked Villa Ljuta, a three-story townhouse-style villa with four bedrooms, a private pool and parking space for a week as a base point.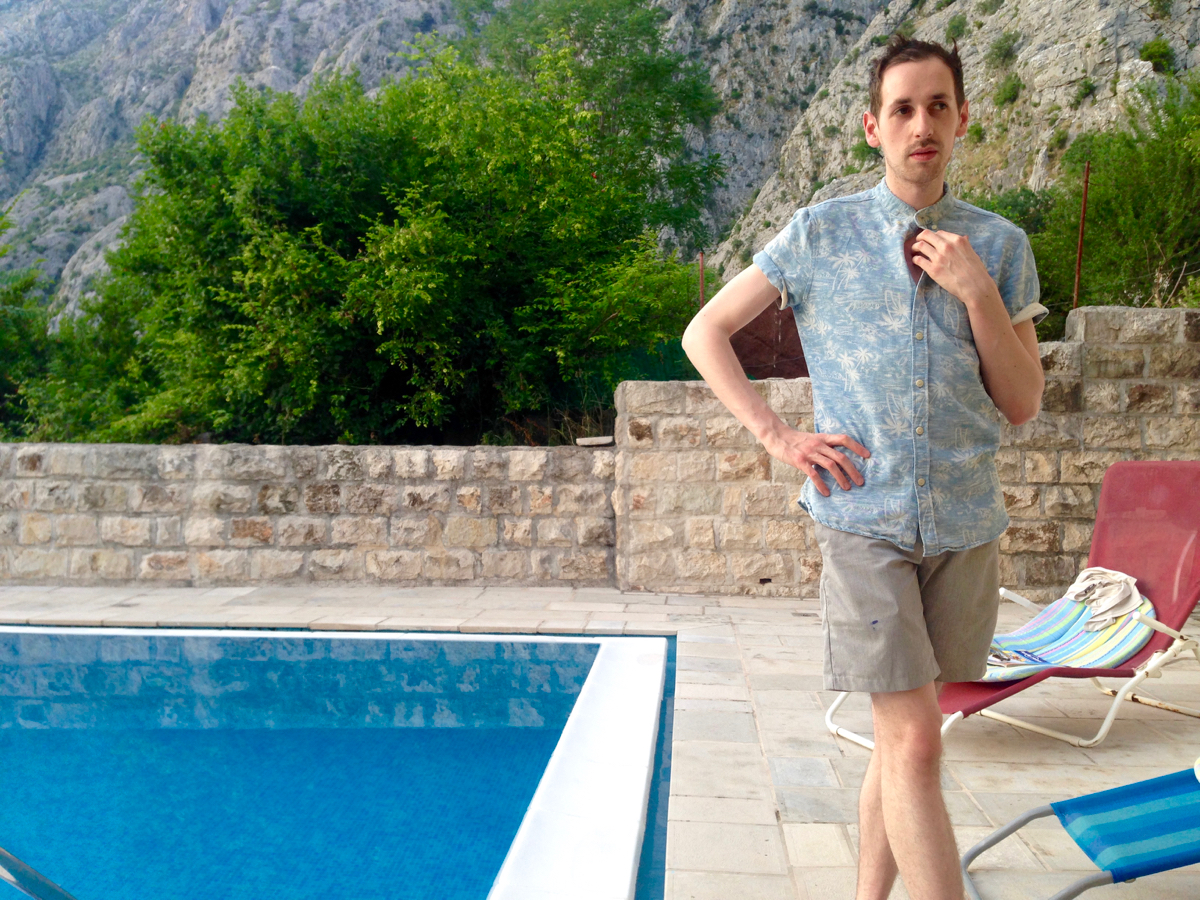 It was perfectly placed to allow us to explore the length and breadth of the bay, dipping in and out of the little towns and villages along the way, nestled into the nooks of the bay with their terracotta-tiled rooftops peaking out, huddled in tens and twenties. It was about a 10 minute drive from Kotor itself, meaning we could explore the historic walled city several times during the week (and you can read our Guide to 48 Hours in Kotor here).
One downside was the abysmal internet situation, which didn't help when we were researching places to eat, see and do and trying to find booking information for restaurants and such. However, this meant we spent more time lazing about the pool, playing cards, talking round the table and generally checking out of everyday life – which was severely needed.
The property is also listed on Airbnb if you're interested in booking yourself. But accommodation aside, there's several places we recommend seeing if you're doing a similar trip around coastal Montenegro.
Perast – Venice of the Adriatic
A 15-minute drive from Kotor is the quaint and cute town of Perast, once described as 'a slice of Venice drifted down the Adriatic'. Historically heralded as a shipping superpower, it's now a sleepy fishing village with it's sole single-file road by the lapping water prettily lined with date palms, once-plush palazzos, taverna-style restaurants and tiny churches.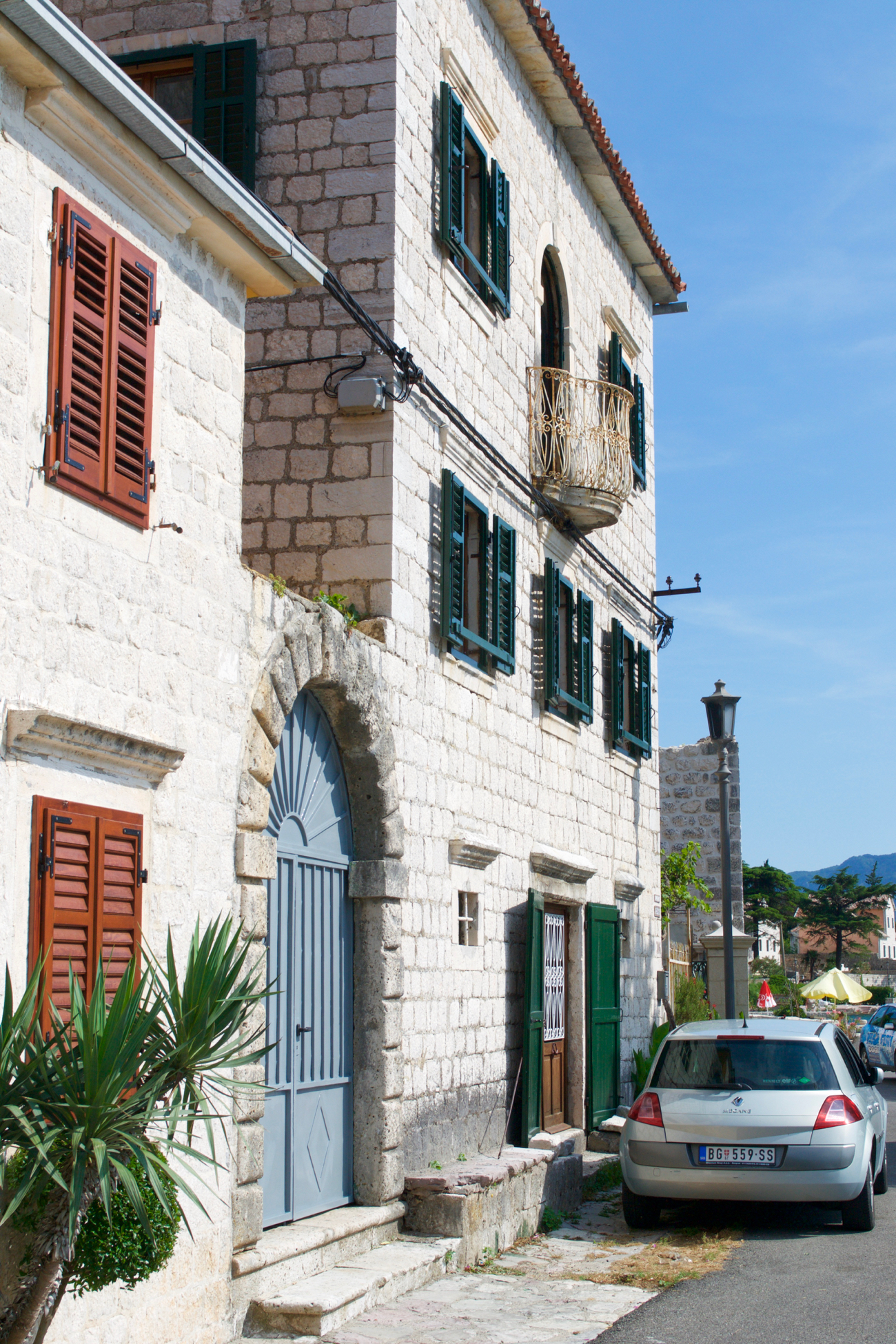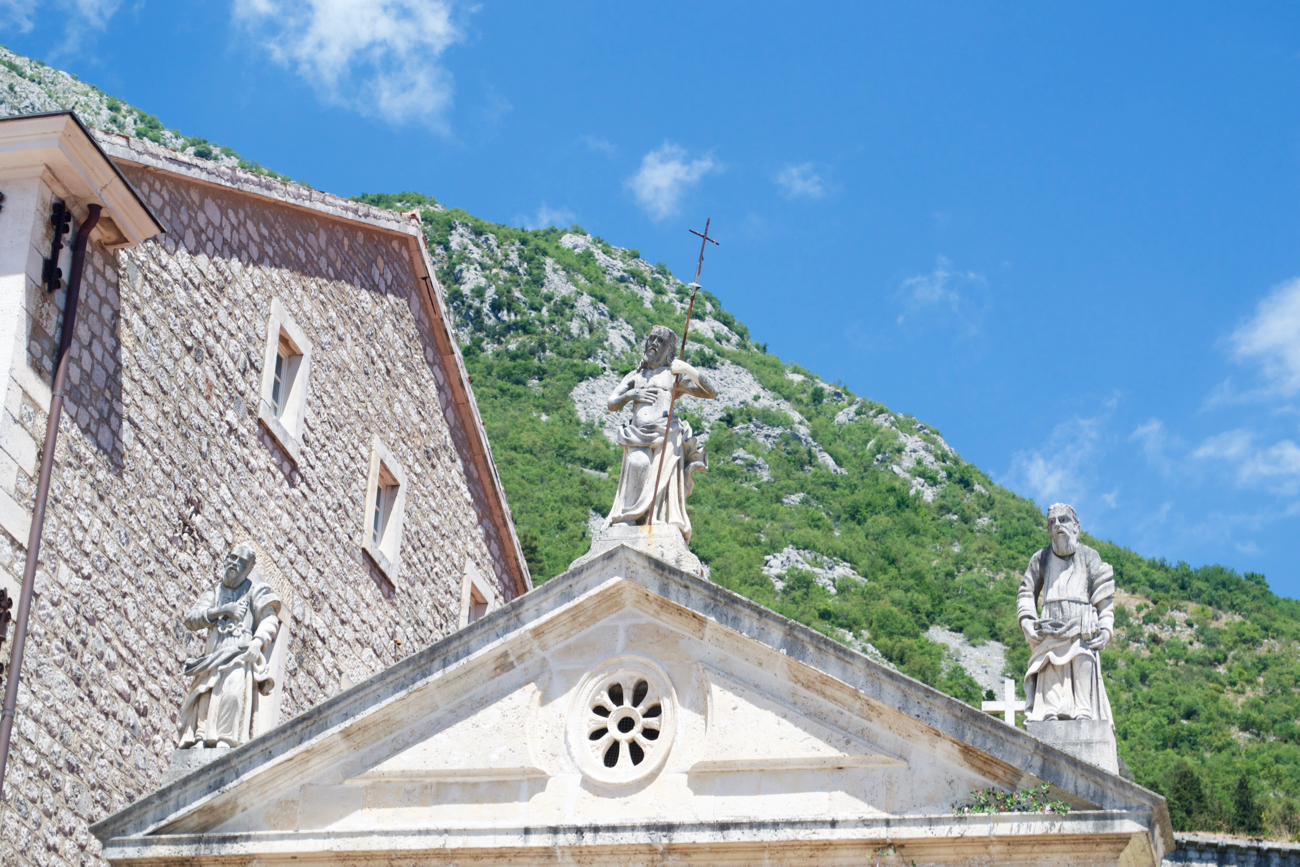 For a town that once boasted an enormous fleet – and more ships than men – its former glory now forgotten, the modern day main draw is tour boats to the bay's 'floating' islands, Our Lady of The Rocks and the smaller sister island of the Benedictine monastery of St. George.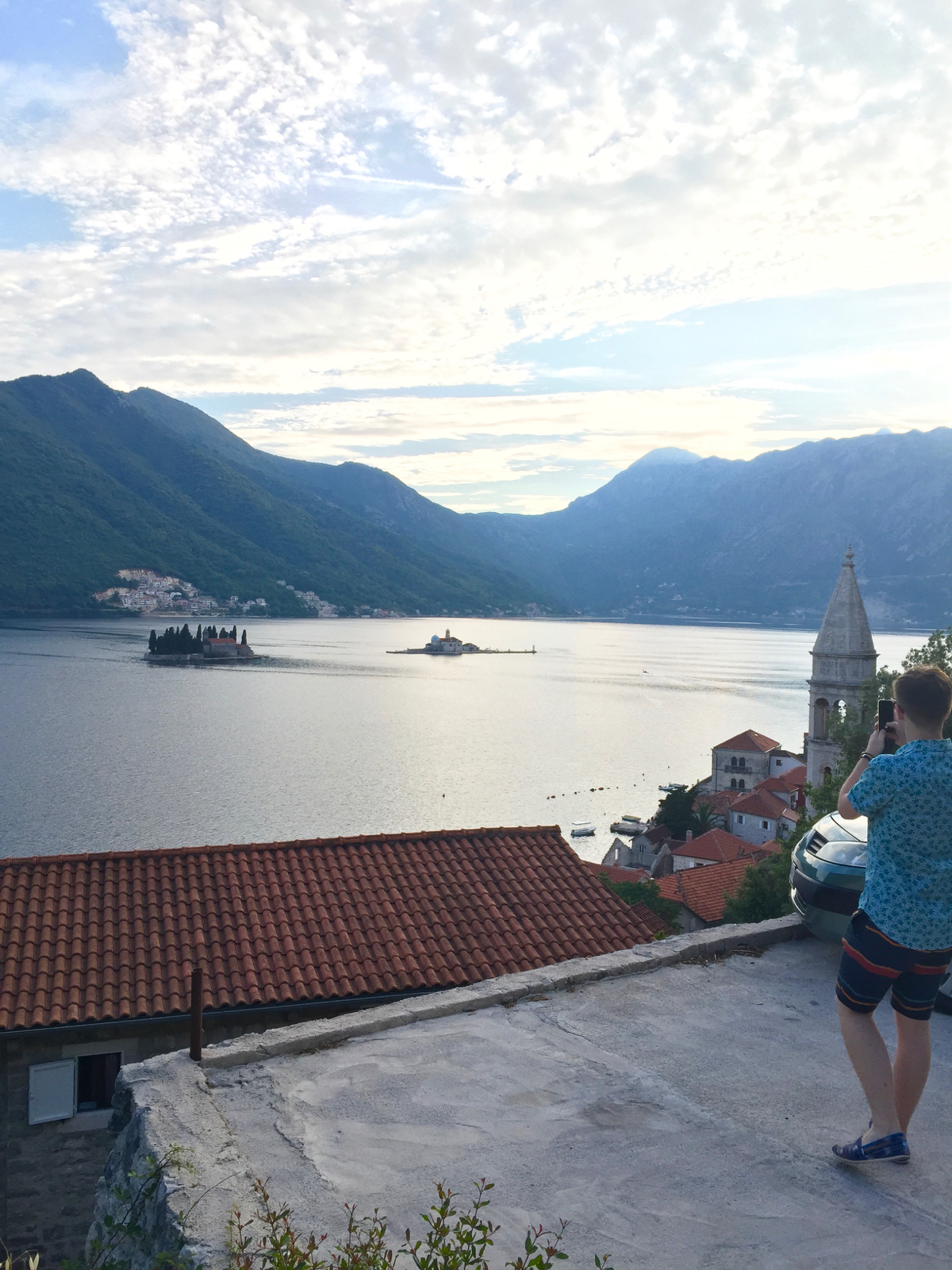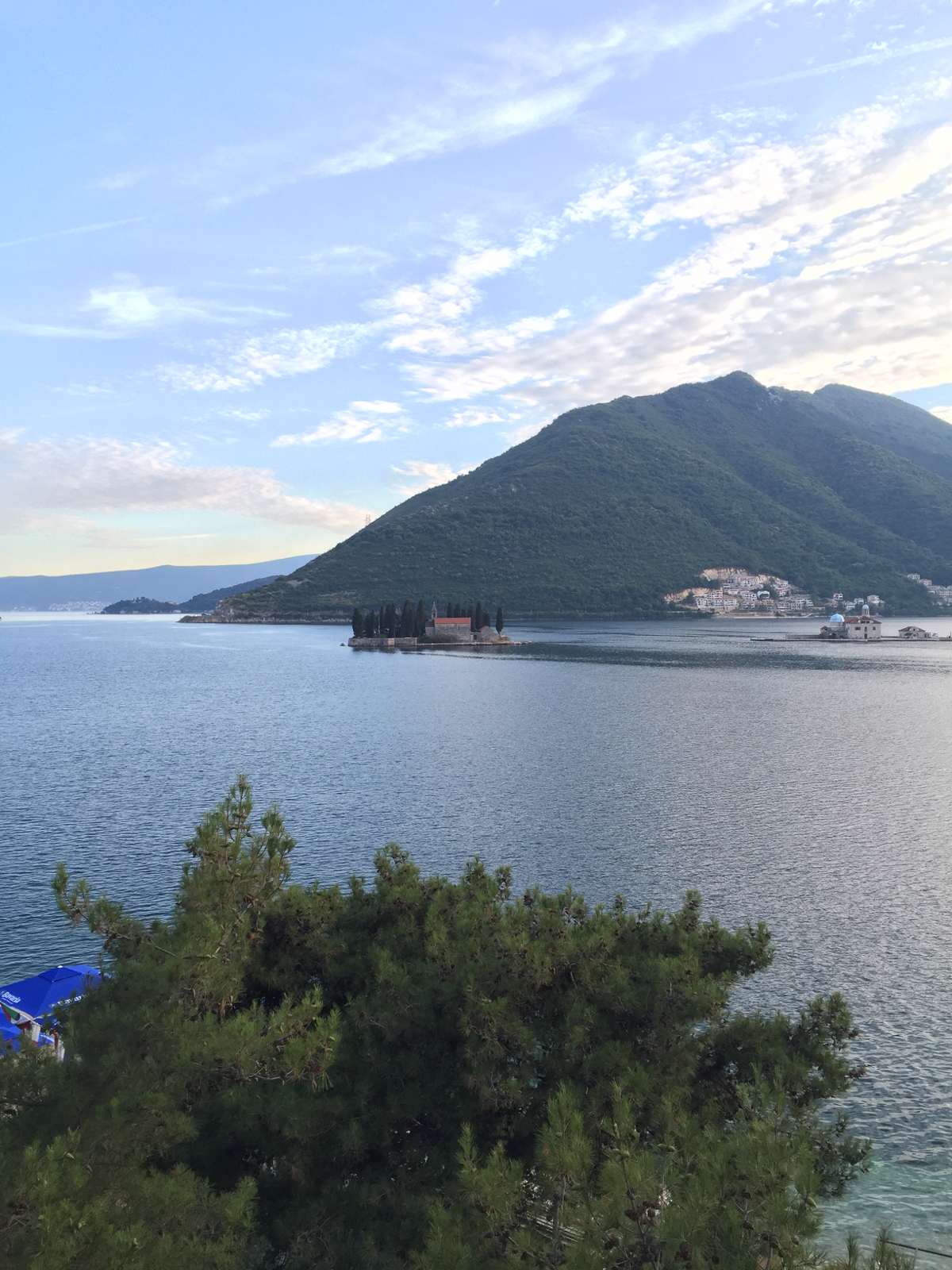 The impressive Our Lady of the Rocks was created originally from the hulls of sunken ships and later reinforced with stone (there's even a ceremony annually where rocks are thrown in and 'added' to the structure), the tiny floating island houses a 17th Century chapel with a sanctuary and octagonal dome in which hangs historic locally-produced paintings.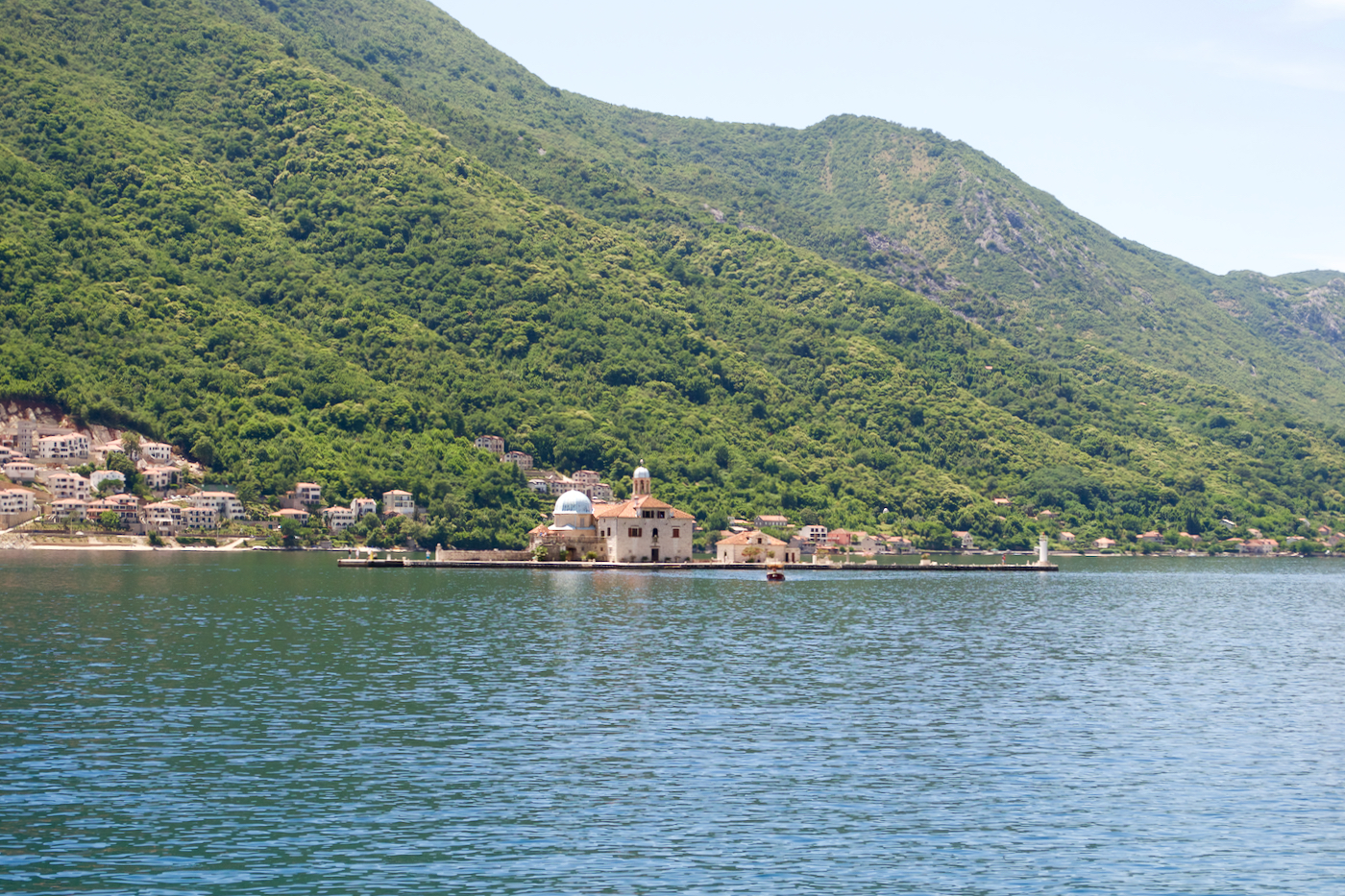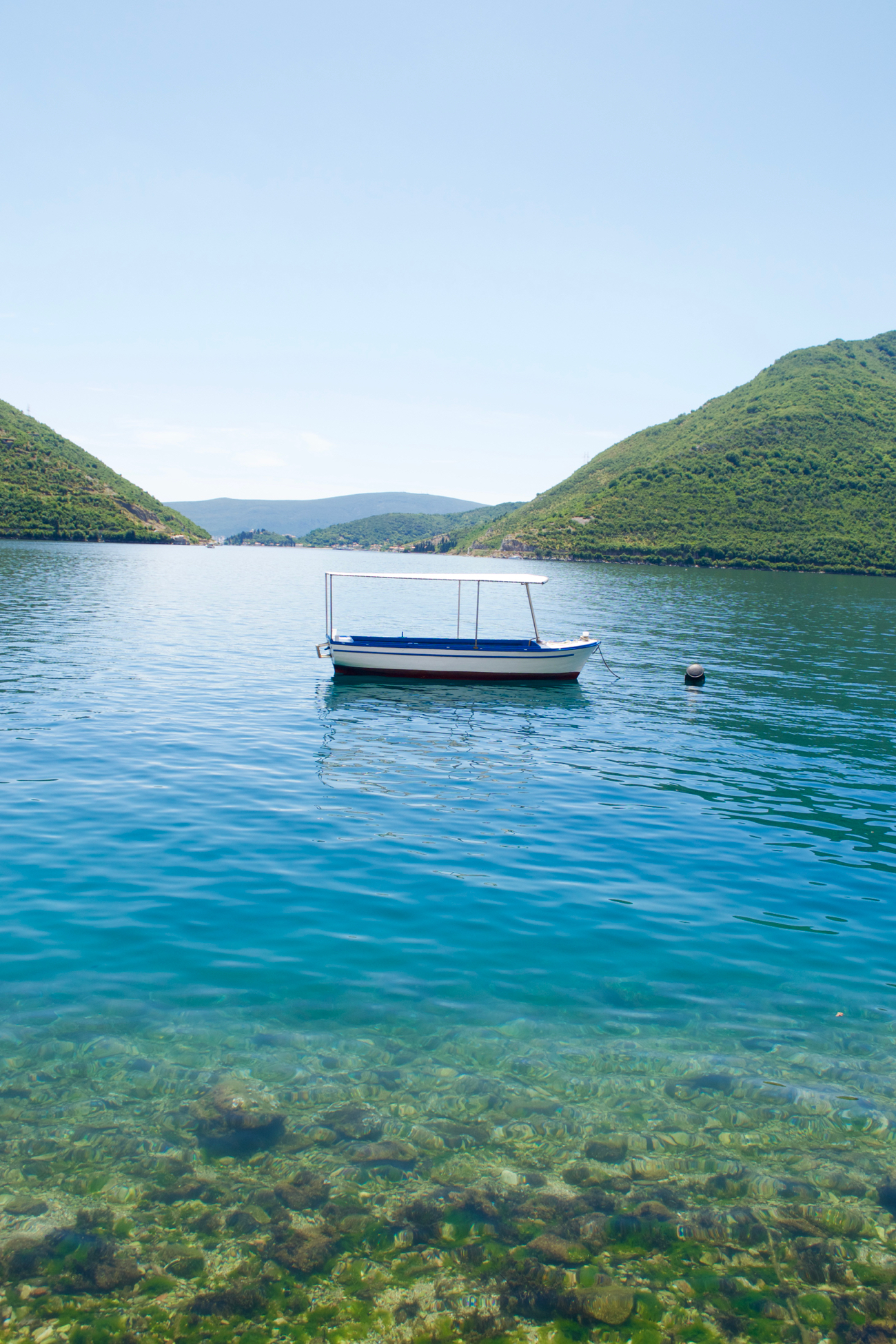 Local boat owners will tempt with "transport to the islands" and you will likely be accosted no less than ten times within the same amount of minutes. Also worth noting that parking is not free in Perast and you will be charged by the hour to park. Restaurants are well placed along the town's path, coaxing visiting tourists to dine and drink a while with them, and it would be rude not to – Perast is well worth perching in for a few hours.
Check in to The Cabana
Premier Plažni bar in Dobrota (the next town closer to Kotor) is a true little hidden gem that we stumbled upon half way through our stay. About a ten minute drive from the villa, it's hidden down a little road, secluded behind lots of greenery and simply marked by 'Premier' and 'Golden Fish Bar' signs, but to those in the know this is lovingly dubbed 'The Cabana'.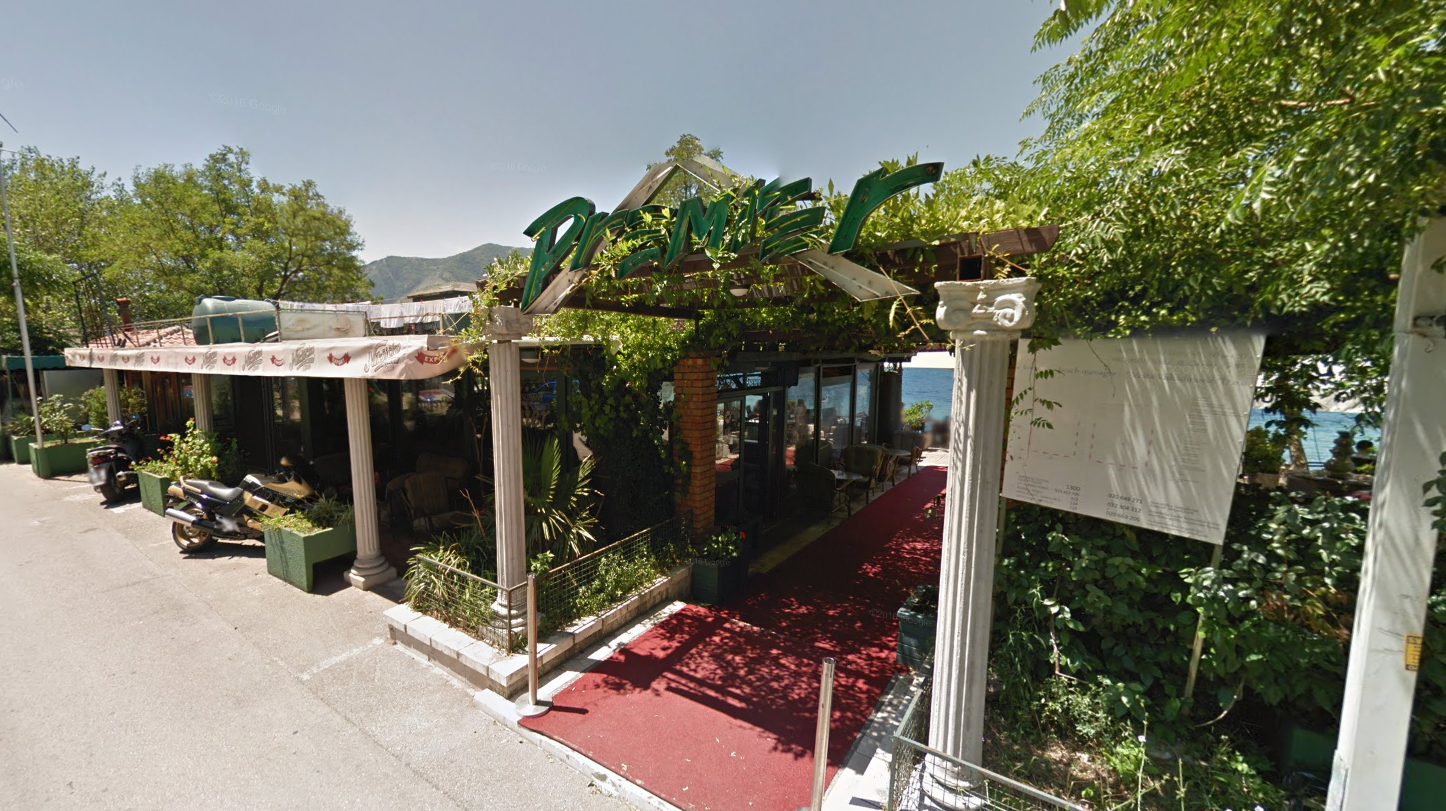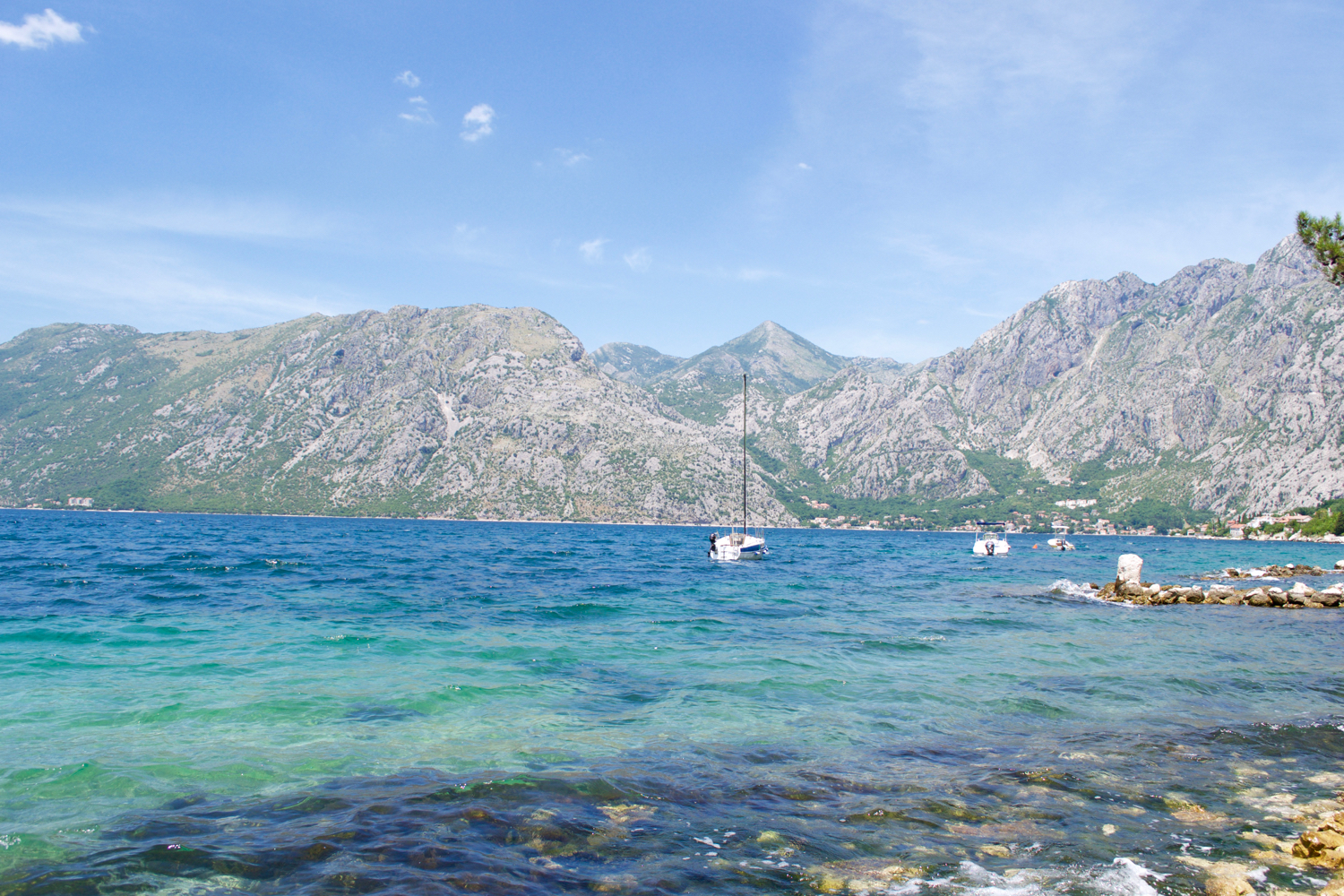 Inside, there's a cafe/restaurant but the real draw here is its pontoon which opens out onto the water set with ample sun loungers towards a stunning vista of the bay.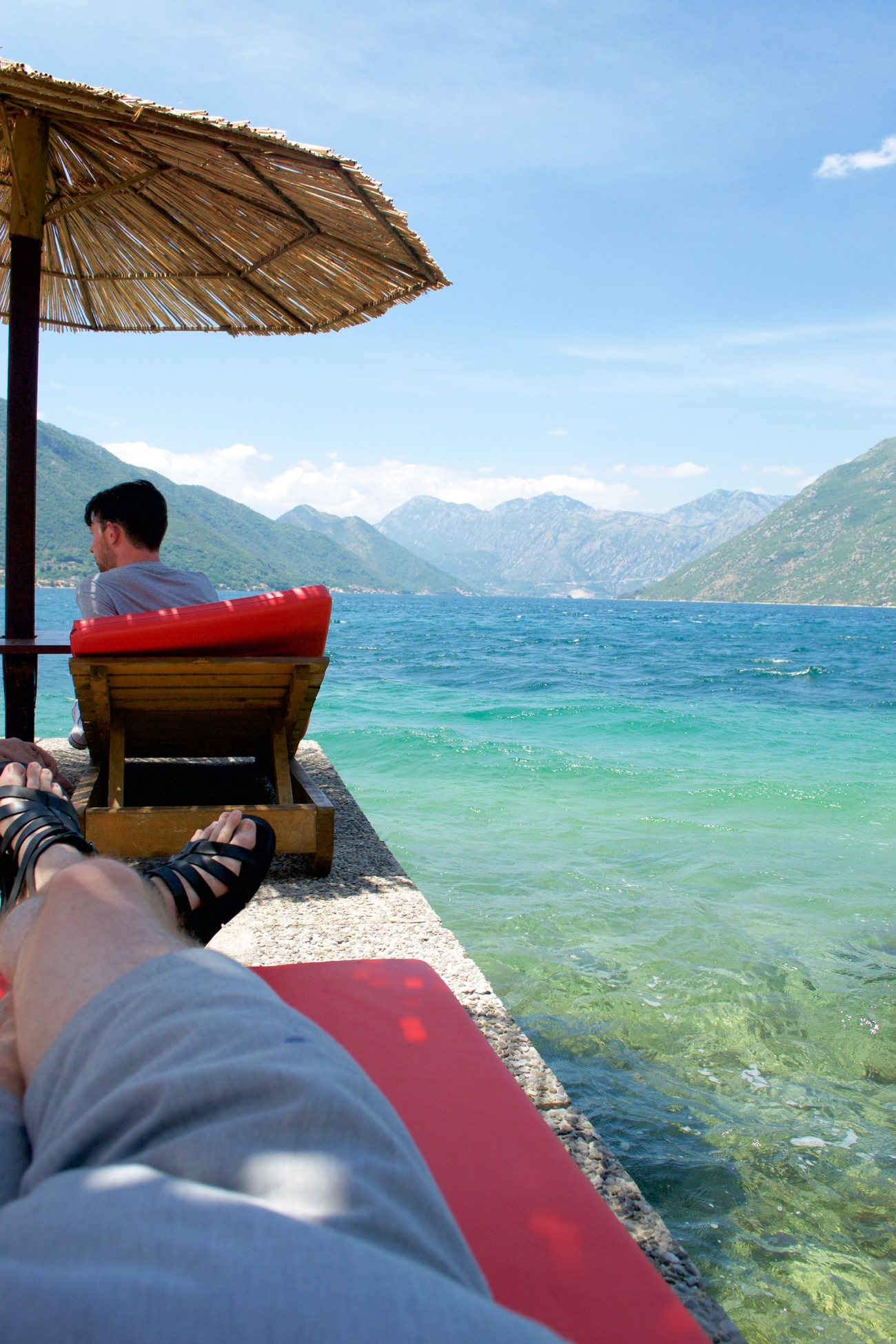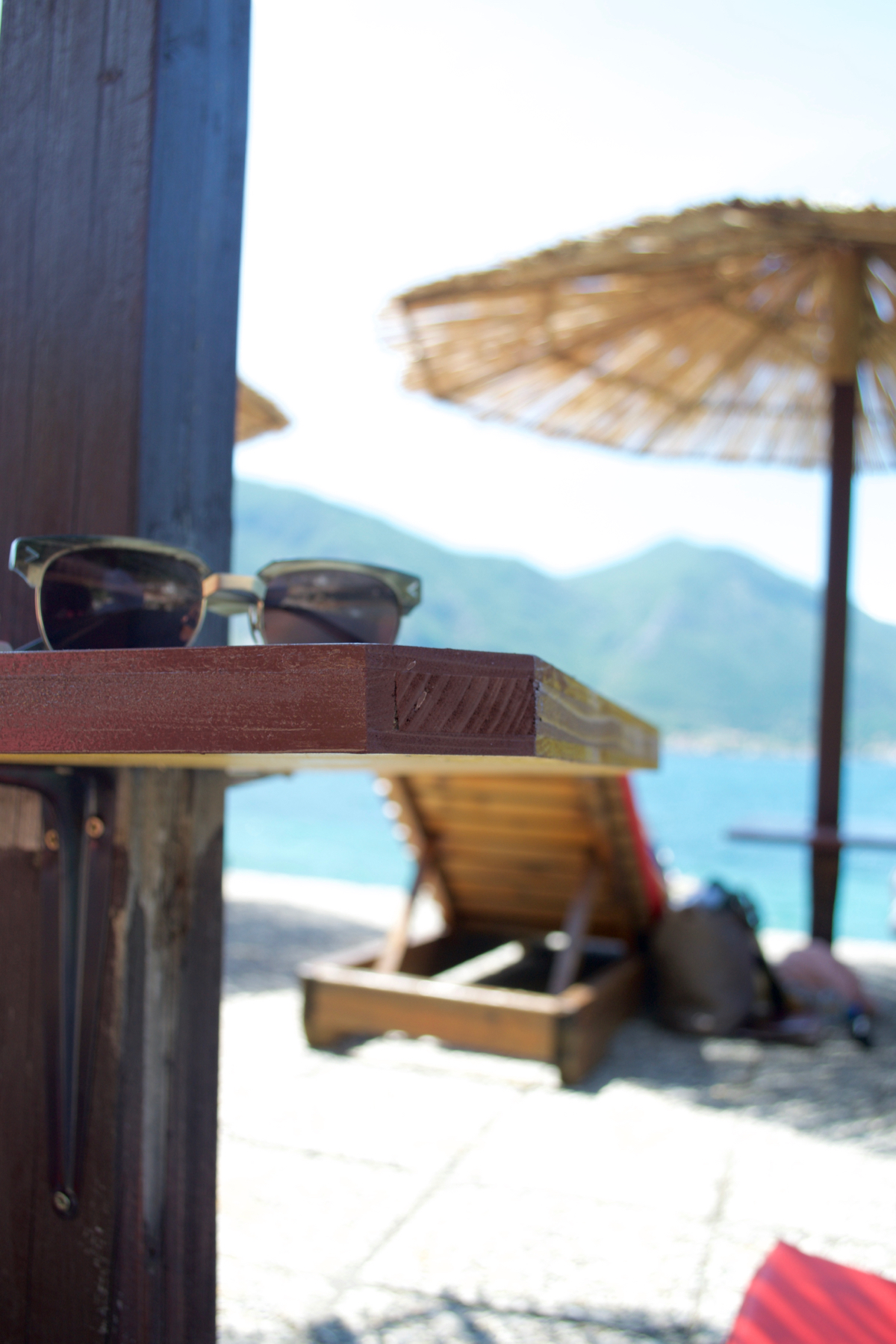 For a few euro (yes Montenegro uses € even though they are not part of the EU) you can rent a lounger for as long as you like and the staff also deliver so-so table service, dropping drinks, coffee, casual food and sweet treats right to your area.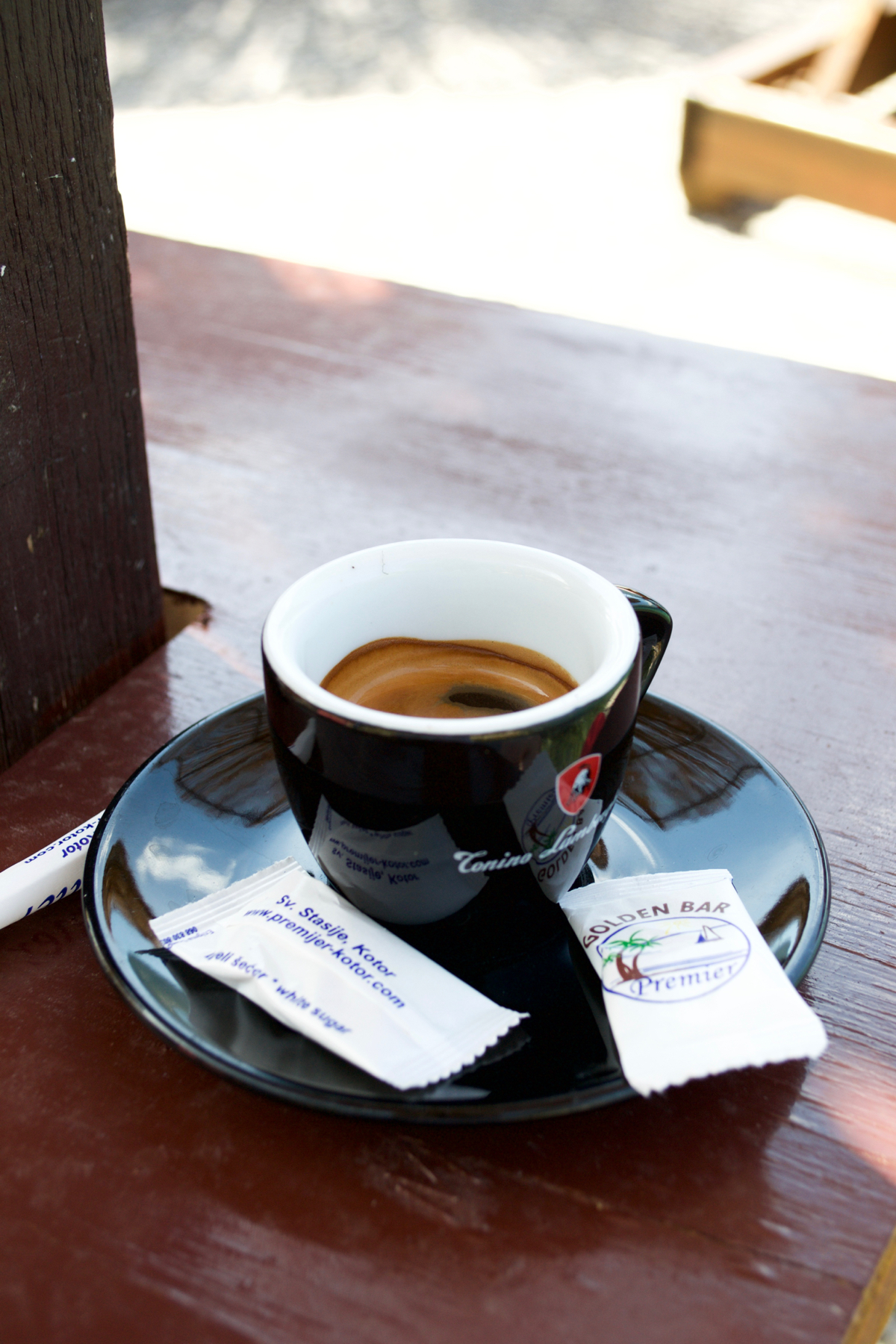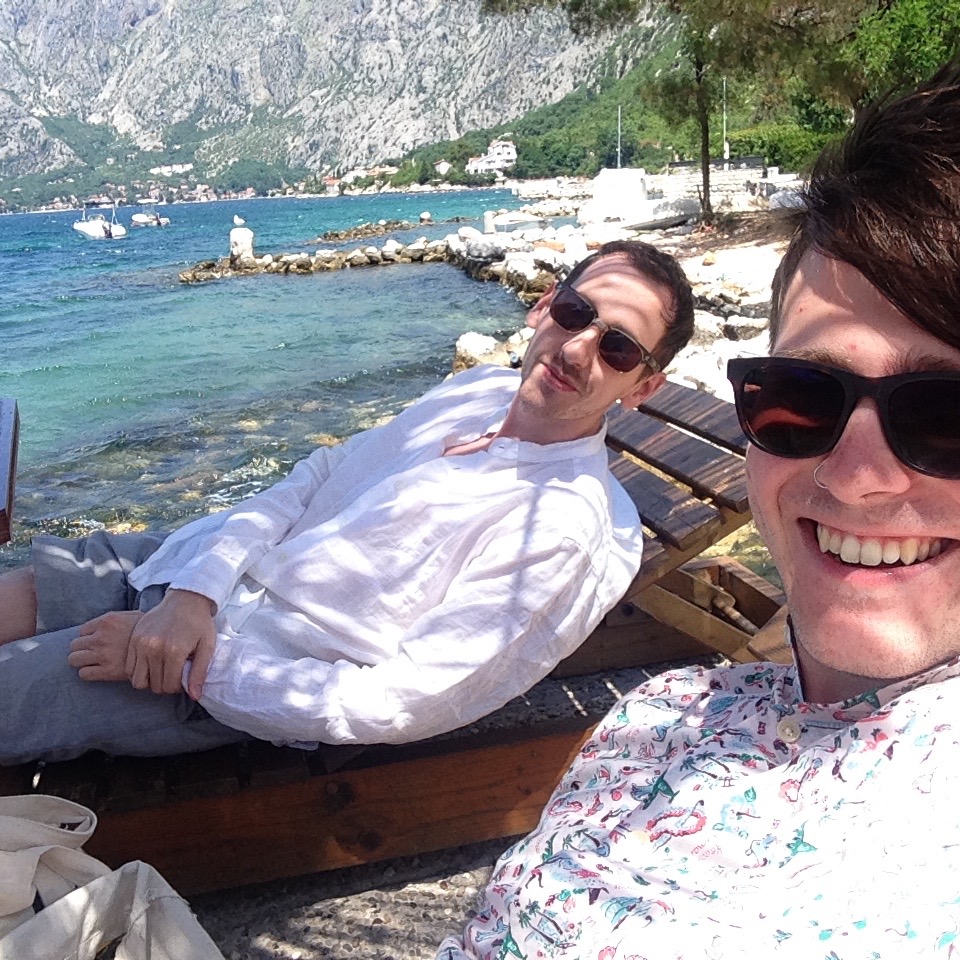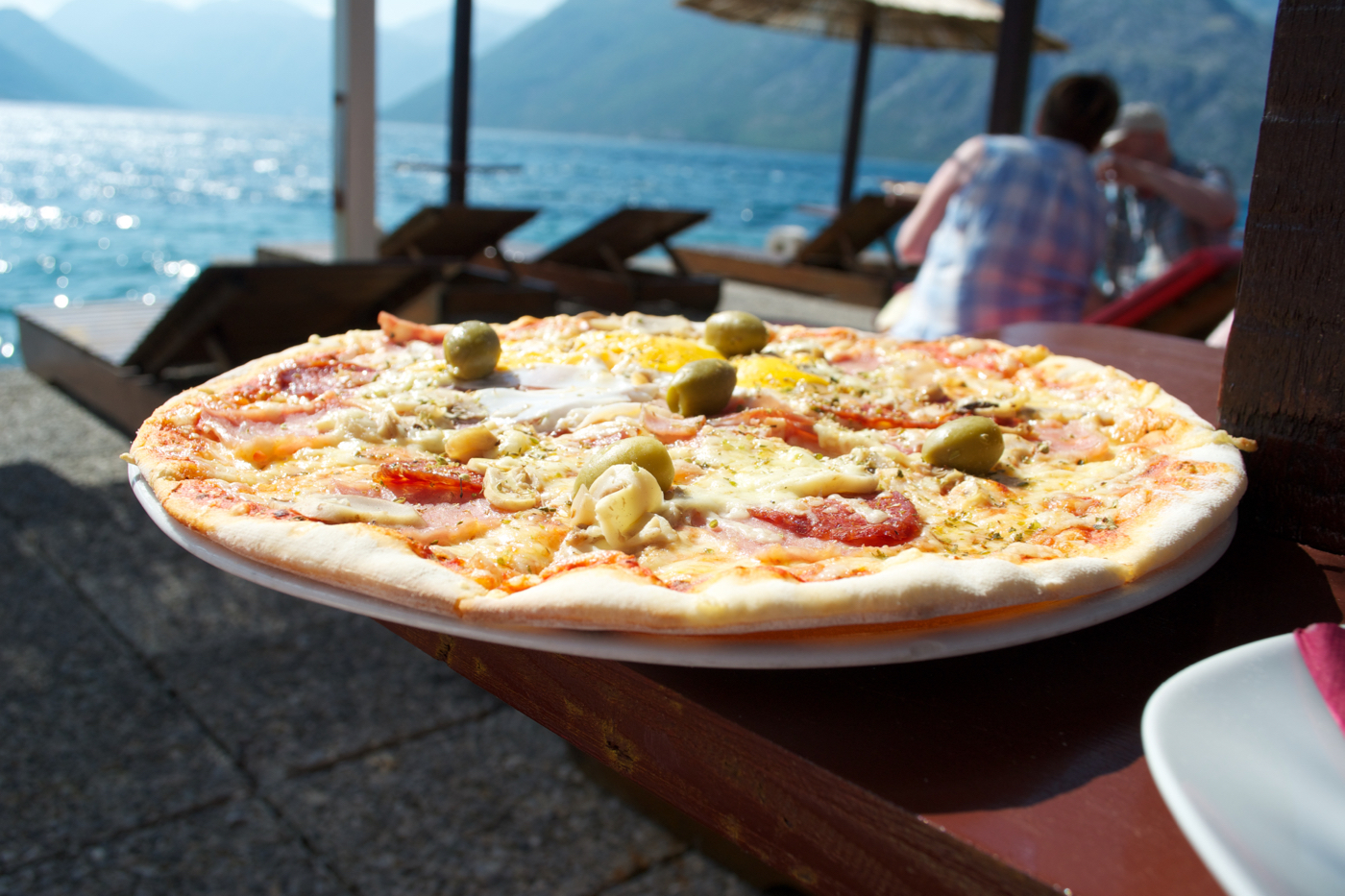 Great for catching a couple of hours of sun rays and swimming in the bay itself, whilst it's quiet just before and after peak season in July and August.
Catovica Mlini
Half way back up to the border, somewhere between Herceg Novi and Kotor, a lush and leafy off-road area outside Morinj hides within a converted old mill which is widely regarded as one of the best restaurants around, Konoba Catovica Mlini.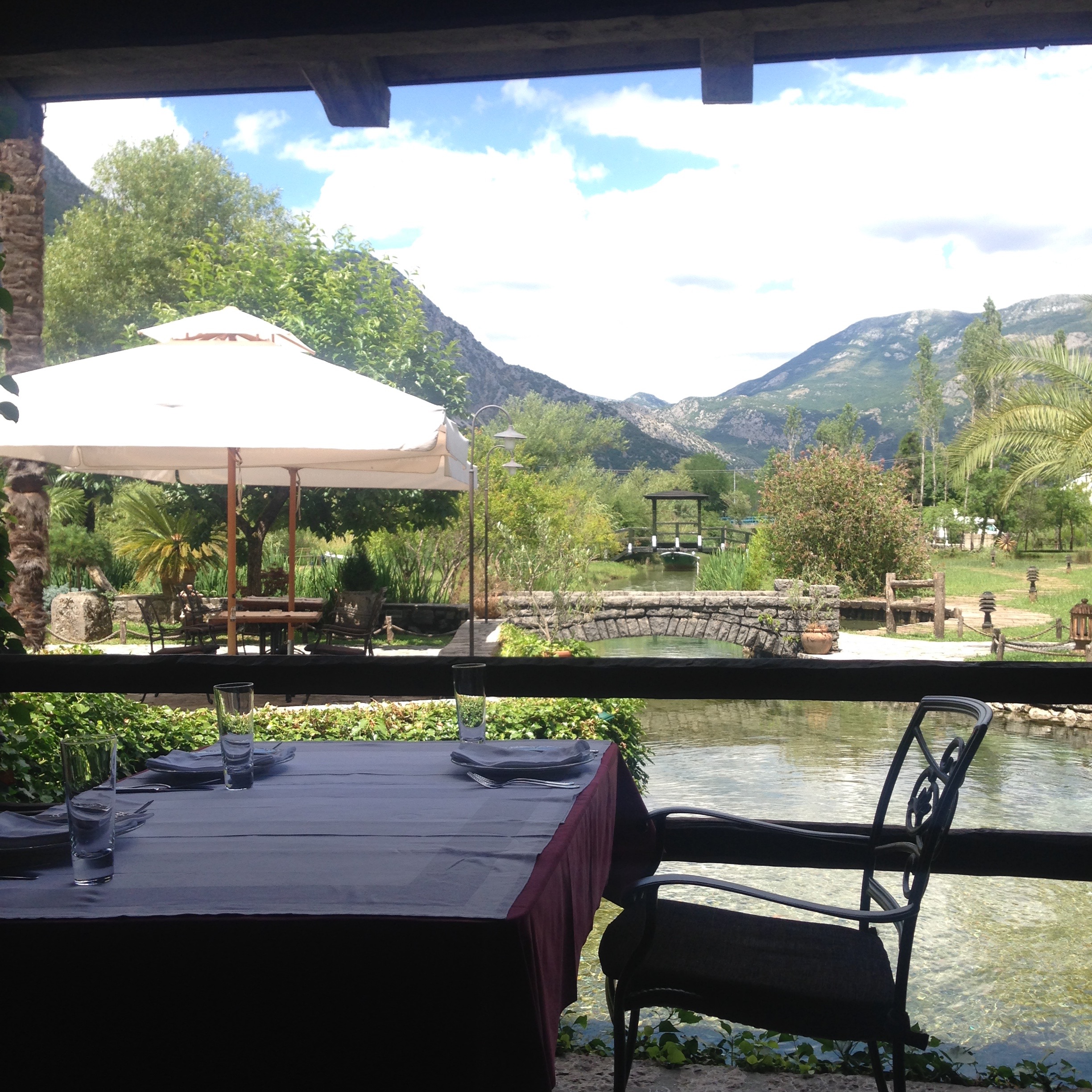 Local seafood, grilled meats, fresh salads and Adriatic interpretations of French classics fill the menu with a full wine selection of old school reds from the cellar and young Italian whites.
Cuisine of Coastal Montenegro
Eastern Europe may have had an influence on the language but the cuisine around the Kotor Bay area of coastal Montenegro is Dalmatian meets Italian, focused on fresh seafood with pasta and risotto, whilst everything is heavy on good olive oil, garlic, herbs and a light smattering of chilli. If you're particular about provenance or a stickler for quality, rest assured that most food is local, fresh, seasonal and organic as standard.
Naturally, set on the coast, seafood reigns supreme in this part of the world and squid ink risotto features on almost every menu whilst fresh fish – filleted, rolled, stuffed or grilled whole – is sold by the gram and never off the menu.
The eating style is different too with lunch being the main and largest meal of the day. Servers will often prompt an extra course of salad or soup between appetiser but before main. Evenings are strictly for lingering over little plates and sharing family-style whilst lingering over an unbelievably cheap bottle of red wine.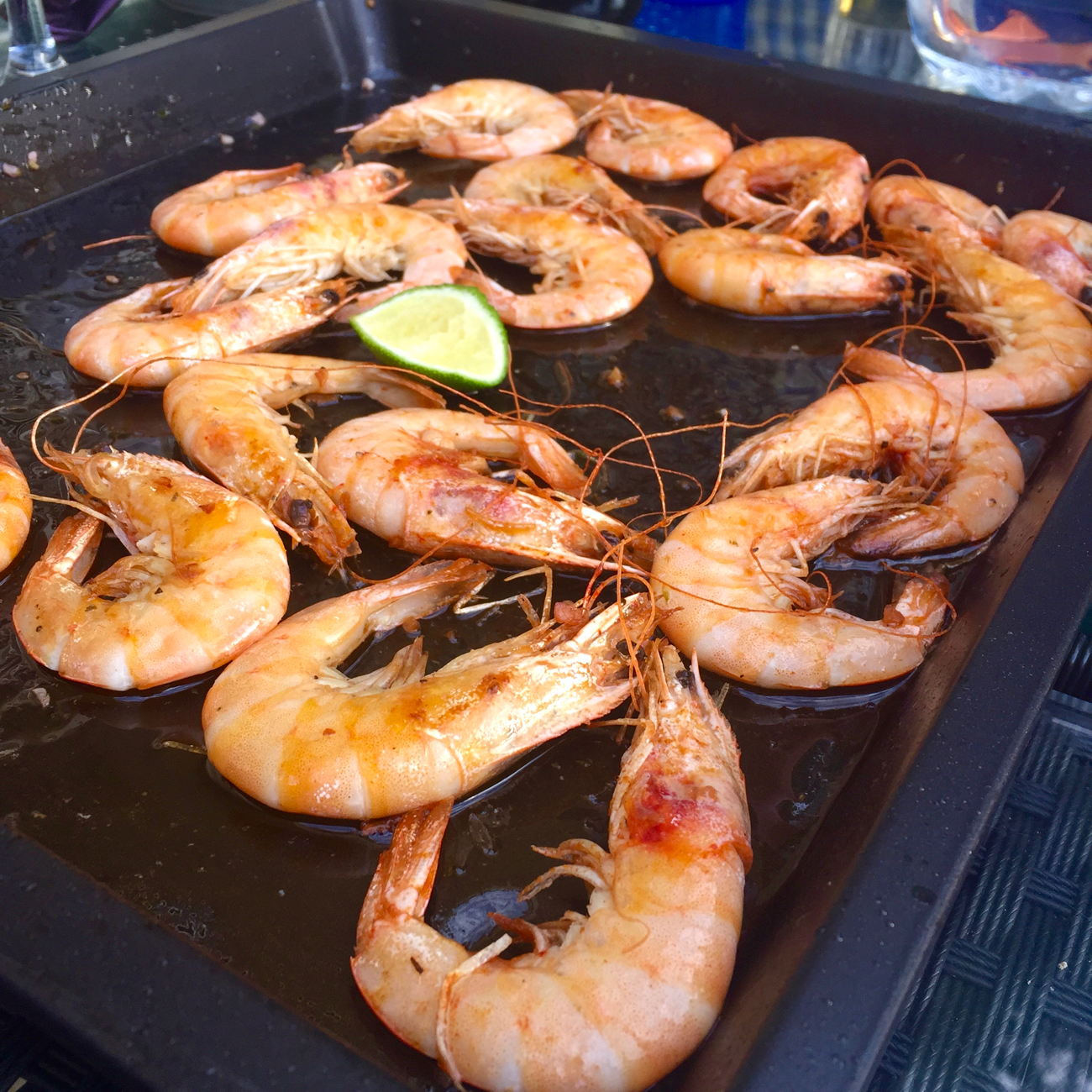 The aforementioned appetisers are something like tapas, except a little bigger, and will usually always include bread and oil, sir cheese (oil-aged sheep's cheese with a distinct blue backnote but creamy pale colour) and charcuterie like Pršut, an air-dried prosciutto, fresh anchovies or sardines and a seafood salad.
Cherry strudel (sometimes apple) is the staple sweet bake of the area, we got ours at Kotor's Square of Weapons for around 70c each. Speaking of bakeries, It's hard to find 'real bread' along Montenegro's coast, and we definitely looked. Mostly we found over-yeasted, fluffy supermarket-style loaves when we really craved rustic boules, crisp and crunchy French-style sticks or freshly pummelled and spot-scorched flatbreads.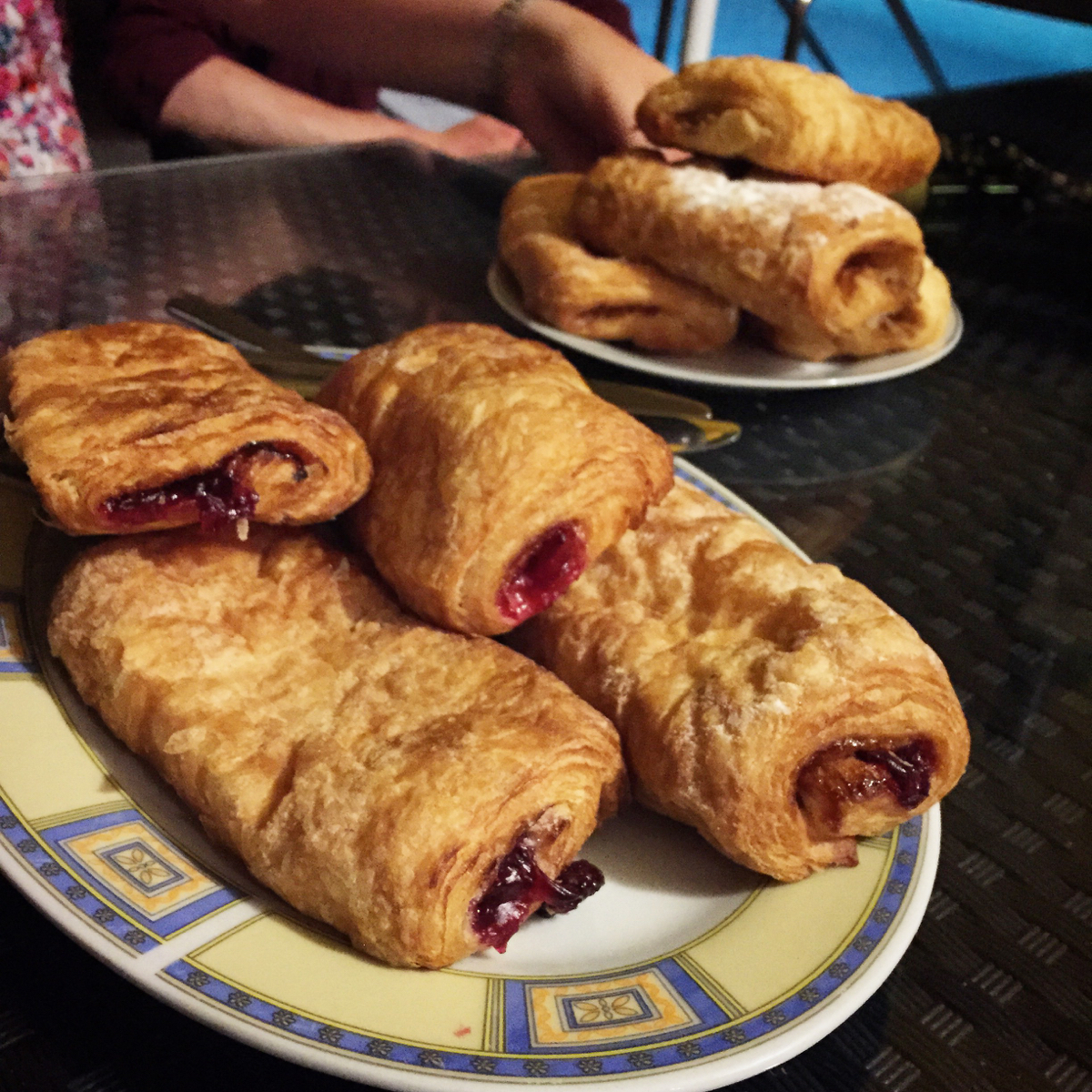 Montenegro is a wine growing region and we really enjoyed tasting the tip of the iceberg in terms of wine production. Where white is concerned, the country produces local traminec and krštac grapes whilst also growing sauvignon and chardonnay too. The two main types of red wine are the local vranac and merlot.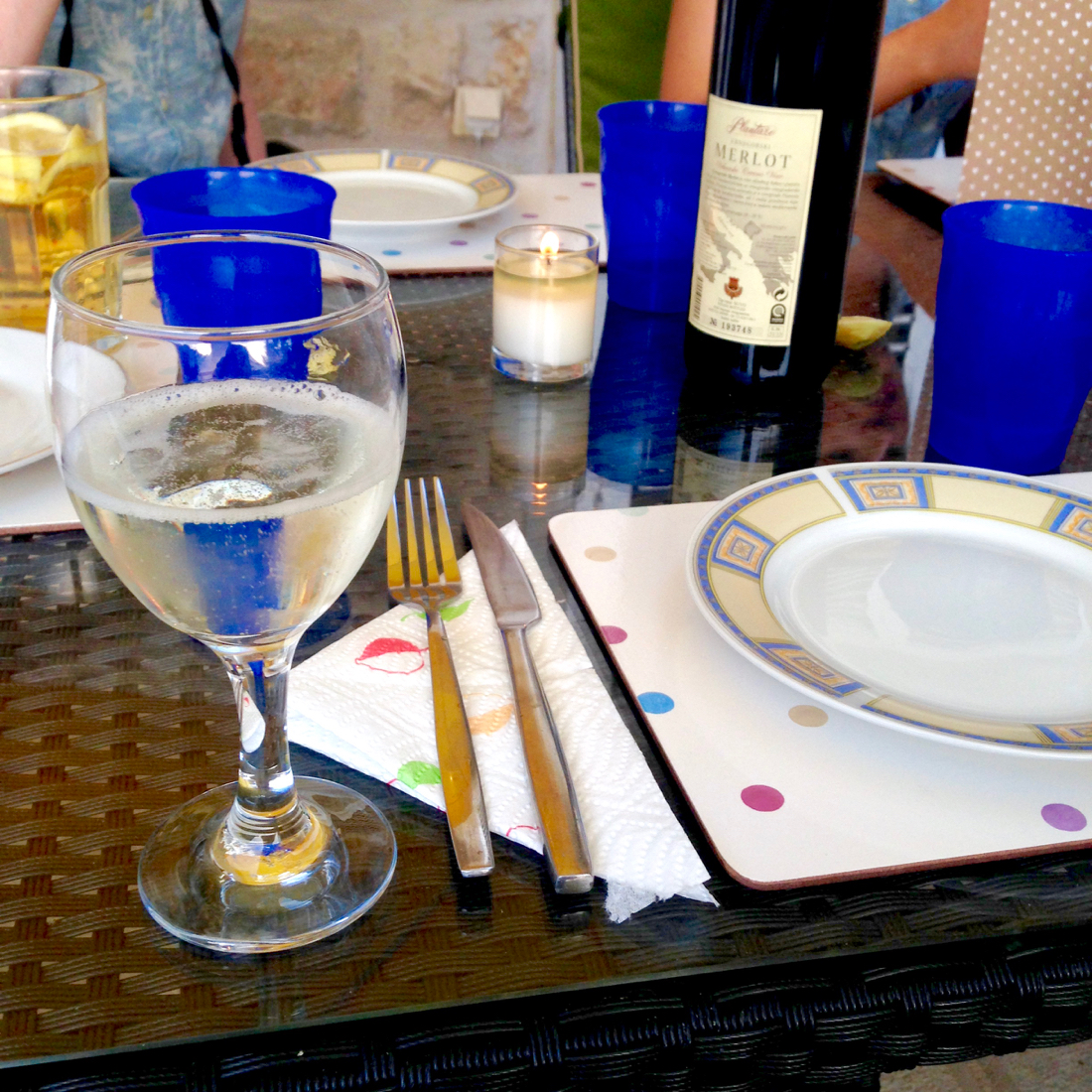 Plantaže is the biggest and most well-known vineyard, where vranac-produced wine is actually aged in walnut barrels rather than oak like deep, rich French reds. Montenegrin red wine is intrinsically Mediterranean in style but the red in particular is slightly sweeter than Italian reds but with just as much character. It's worth noting the wine is incredibly cheap in Montenegro. A Vranac Pro Corde, which is a little more expensive, boasts heart health benefits, apparently! We'll drink to that!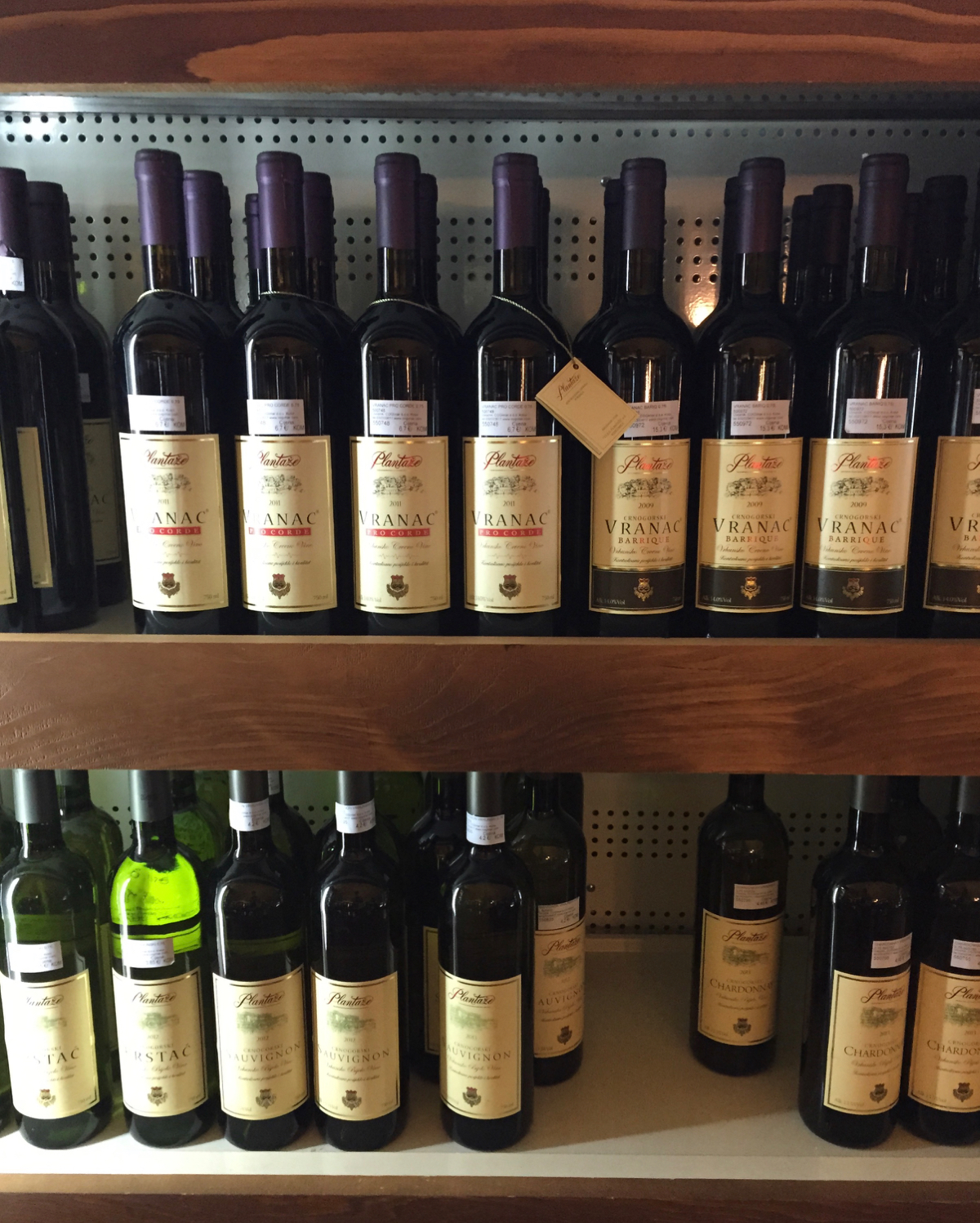 Rakija – the same national drink of almost all the Balkan states – is a fruit brandy and we picked up a few tiny bottles of the stuff, one quince flavoured and the other honey. Very strong and high proof (usually 40-60% ABV), this is an acquired taste but depending on the various fruit flavours infused it can be sweeter or more sharp. We didn't find it but apparently Kruna is the more upmarket version of the stuff.
The water is drinkable in Montenegro, though consumption is advised against in peak season and in coastal locations more specifically. Bottled water arrives in tiny amounts in restaurants and is charged at a premium which is a little sneaky but needs must, etc.
Luxury Fishmonger: Cogimar
If self-catering around Kotor, Cogimar is a Mecca of fresh seafood. An unassuming factory building on the road from Ljuta, rows of freshwater tanks come filled with plump shellfish surrounded by ice counters appointed with all manner of fish from the Adriatic and beyond.
On a second level, you could easily lose an hour browsing all the specialist produce from fish pastes and olive oils to cured meats and rare wines. The definition of 'hidden gem'.
Beyond Kotor
30 minutes' drive further, buzzing and beautiful Budva is the epicentre of Montenegro's coastal nightlife scene and its beaches are thronged all summer long, affording it the title of Montenegro's Miami and the Adriatic St. Tropez. Sveti Stefan, a fortified island village 10km outside Budva, is the epitome of picturesque stopping points. Though now entirely an exclusive, lavish and very private Aman five star resort, the beach that flanks the sandbank walkway are free for the public to use.
Further beyond Budva, Bar and Ulcinj are small, quieter but prosperous towns on the southern end of Montenegro's coastline which come into their own every summer. From there, the road leads to the mouth of the Bojana river, marking the border to Albania.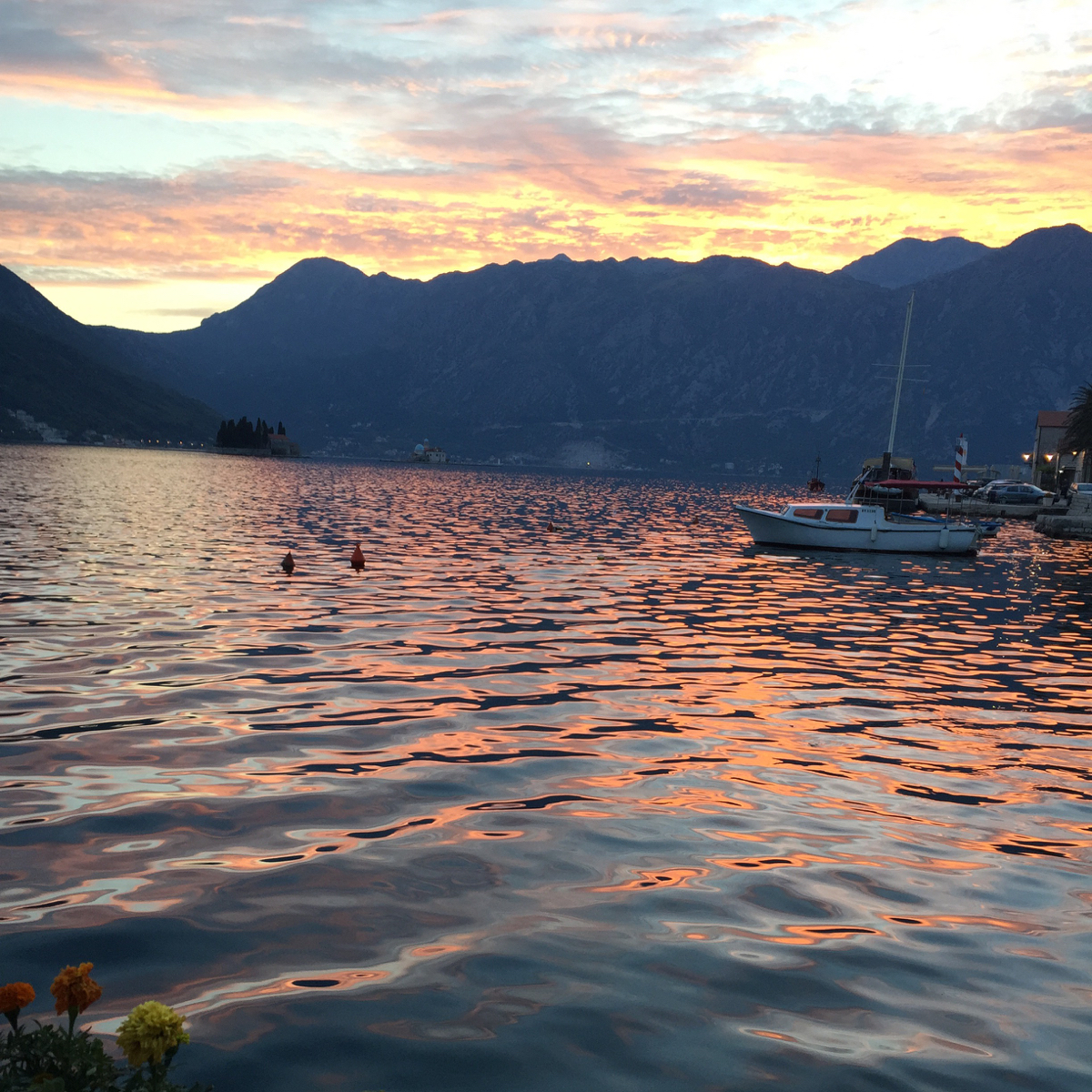 Roughly half the length of Ireland's Wild Atlantic Way, tracing the coastal route from Dubrovnik in Croatia down to and around Kotor Bay in Montenegro takes less than four hours, making it an ideal opportunity to clock up the miles leisurely eating and drinking your way through the towns and villages of coastal Montenegro along the Adriatic Sea.