In Paid Partnership with Valrhona
Self-saucing puddings are a feat of engineering. Drowning the batter in water feels counter-intuitive but self-saucing puddings are as old as the hills –– their trick is that the water soaks down through the sponge (keeping the cake part mightily moist and tender) and then pools at the bottom in a rich chocolate sauce.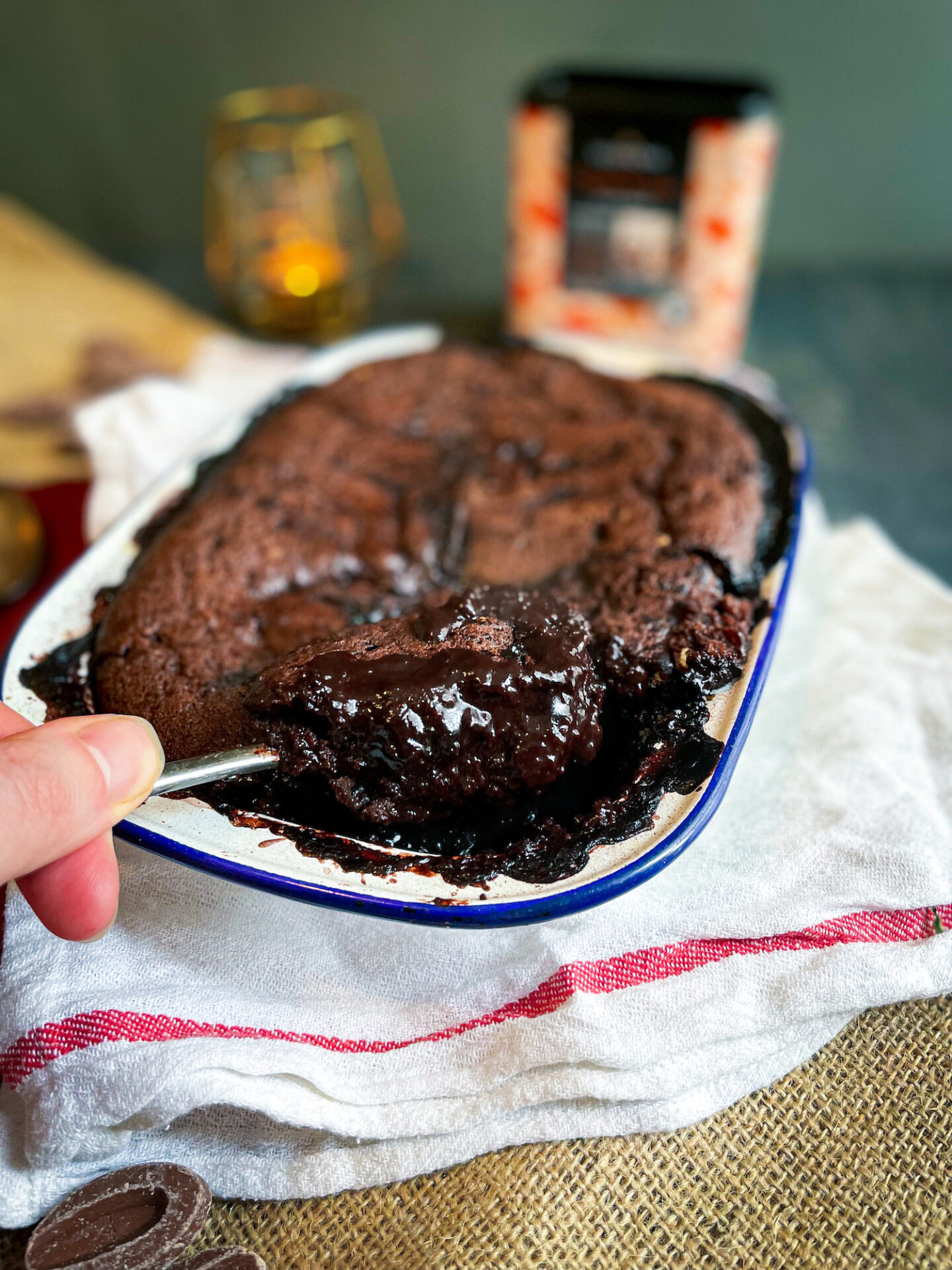 The traditional version of this is with lemon but when you have Valrhona at hand, it would be a sin not to make the most delicious chocolate version.
The partner to chefs since 1922 and the premium chocolate of choice for so many, did you know Valrhona also has a wide retail range of bars, couverture and cocoa powder? Perfect for baking, snacking and sharing for home cooks too –– so you can rely on Valrhona's supreme quality range to bring out your inner pastry chef!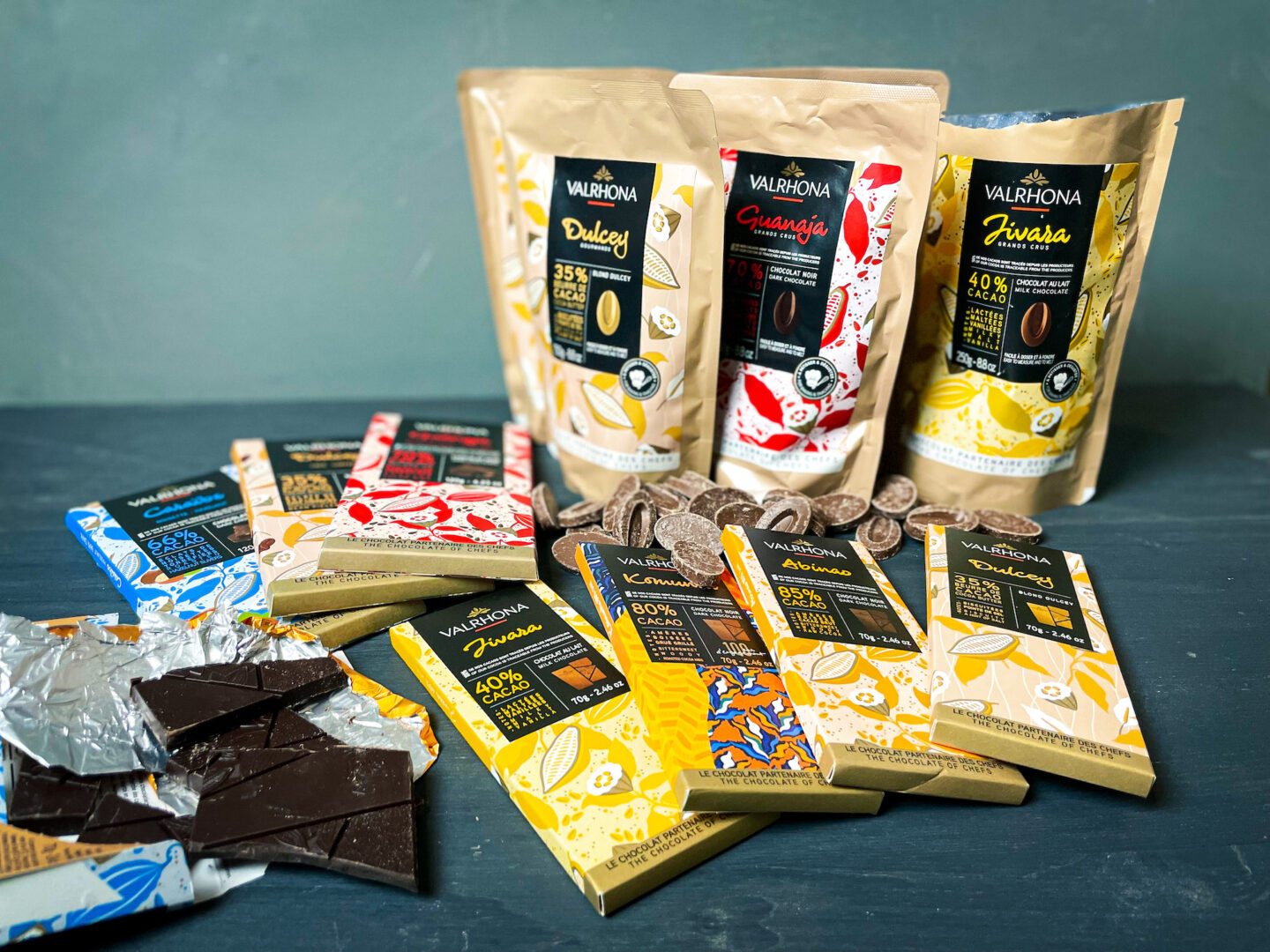 By choosing Valrhona products, you contribute to creating a more sustainable cocoa sector – where every player benefits, from the producers and chefs to corporate colleagues and end consumer – and become part of a community that's passionate about chocolate. Valrhona is all about fair and sustainable cocoa production practices and are proud to have been award B Corp certification, joining a community of businesses which work daily to do the right thing for the world we live in.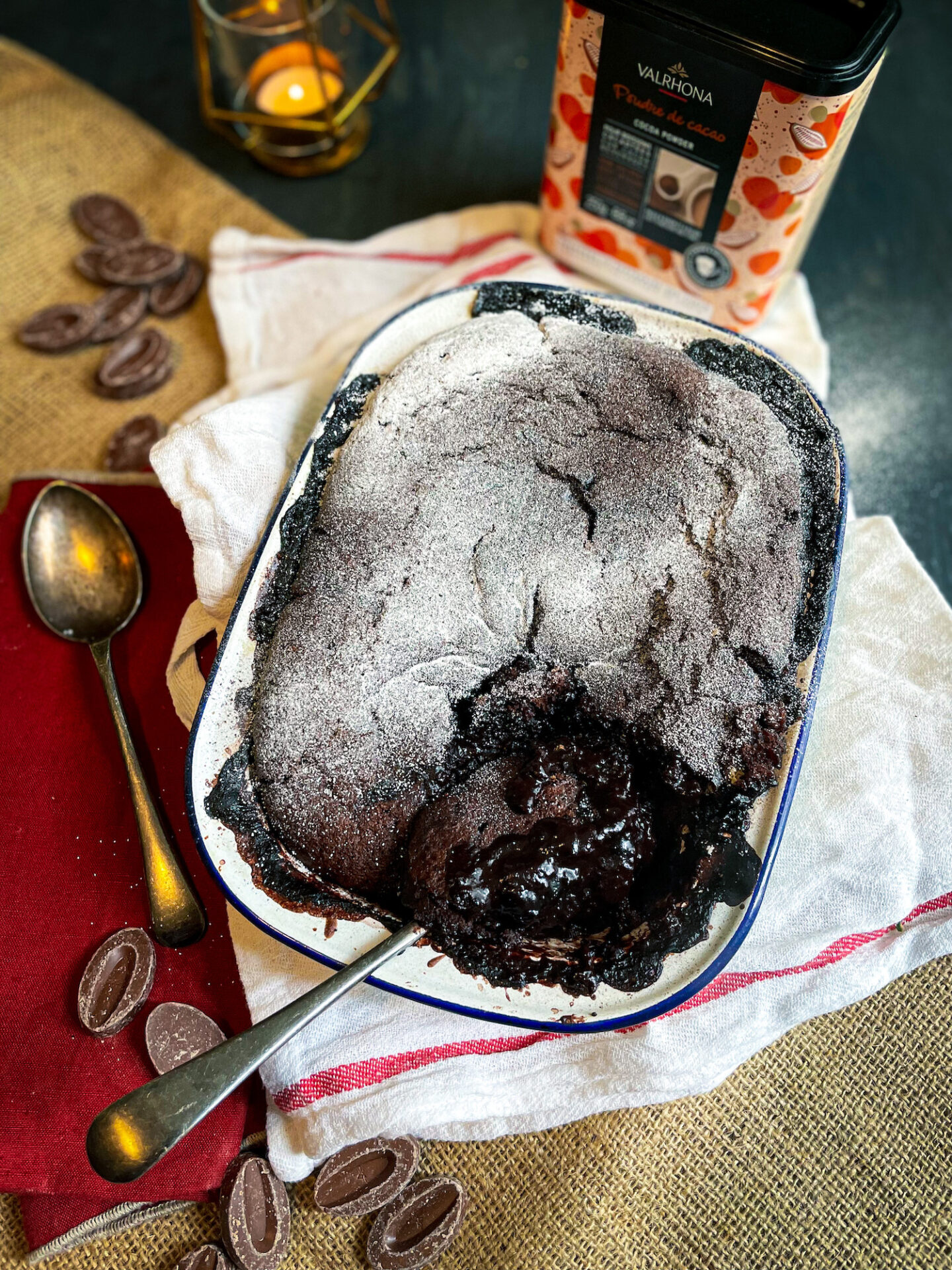 Whether making this for a dinner party or treating your sweet to an indulgent dessert, this is a cinch to put together and can be on the table in just over an hour.
Valrhona Chocolate Self-Saucing Pudding
Serves 4 (but is perfect for two, too!)
140g plain flour
140g caster sugar (we keep spent vanilla pods in our sugar for added flavour!)
75g butter
35ml olive oil
20g Valrhona sugar-free cocoa powder
40ml milk (or water)
2 large eggs (free-range if possible)
4g salt (1 tsp)
8g baking powder (2 tsp)
2 tsp espresso powder
For the sauce
60g cocoa powder
75g soft dark brown sugar
400ml hot water
To Serve
Double cream, sour cream, Greek yoghurt or ice-cream, to serve (optional)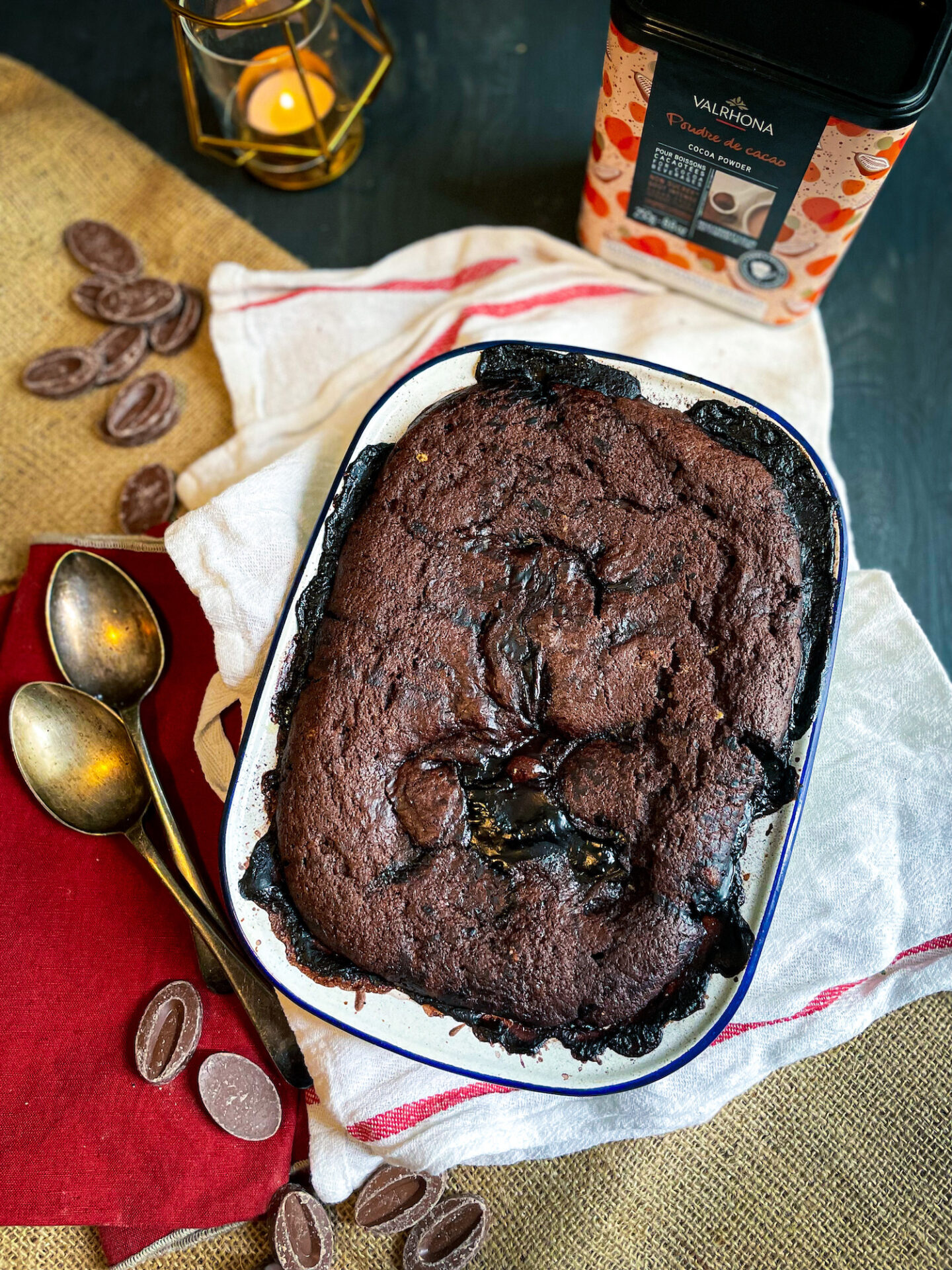 1. Heat the oven to 180ºC and, first, brown the butter in a small saucepan over a medium heat. Melt the butter until it begins to foam –– it will melt slowly and then start to spit a little before going 'quiet' and foaming gently, this is the time you really need to keep stirring and watching what's happening as it will colour very quickly. A good sign of beurre noisette is that there's a 'nutty' aroma and an amber colour. Remove to a small mixing bowl until needed.
2. In another mixing bowl, combine the following dried ingredients: flour, baking powder, salt, espresso powder, cocoa powder. Whisk lightly to aerate, combine and break up any clumps.
3. In a second, larger mixing bowl, the wet ingredients: cream the sugar with the oil for about 30 seconds before continuing to mix as you introduce the warm brown butter. Whisk in the milk to drop the temperature and then follow with the eggs, one after another, until silky and homogenous.
4. In a small bowl mix the brown sugar and cocoa powder together, then leave to one side.
5. In the wet bowl, whisk in the dried ingredients until the batter comes together thickly.
6. Boil the kettle whilst you focus on your baking dish. We use an enamel baking dish of 190mm (W) x 280mm (D), which fits this mixture like a glove, but you can use whatever baking dish you have that would be suitable. We don't grease it as we find we tend to serve the whole pudding at the table and eat with spoons, but if you want to serve up even amounts you can grease the sides with a little butter.
7. Pour the chocolate mixture evenly into the base of the baking dish, then sprinkle over the cocoa-sugar mixture to blanket the whole top, then follow gently with the 400ml hot water to cover everything.
8. Place in the pre-heated oven for 30-45 minutes until the cake mixture has puffed up – and the water has fallen to the bottom – and a skewer inserted into the top half of the dish comes out clean. Ovens vary you use your instinct, but going beyond 45 minutes may result in a dry result.
9. Allow to cool for five to ten minutes before serving, but eat whilst still warm for the full chocolate sauce effect. Serve with some cream or ice-cream for a lavish addition, or something we like to do is serve something a little sharper to cut through the richness, like soured cream or Greek yoghurt.