If you're travelling from Lisbon to Madrid, or vice versa, there isn't a whole lot of transport options available to you. But, there *is* a hotel on wheels that will deliver you between the two Iberian capitals through the dead of the night.
An overnight sleeper train, known as the Trenhotel, is the only direct rail service between the cities (an indirect rail service, requiring a number of connections is also available). Regular flights operate between the conveniently-located airports of both, if you're more time pressed, but as more and more overnight sleeper trains cease to exist, we feel it's important to utilise this unique service.
The Trenhotel is operated by the state-owned Spanish railway company, RENFE. There are several other national sleeper routes (Madrid – Ferrol, in the north-west; Barcelona to Vigo, a little further south) and this route, that we took. Other seasonal routes are also available at various times of the year, but alterations and cuts to sleeper services are sadly more and more frequent in the modern day.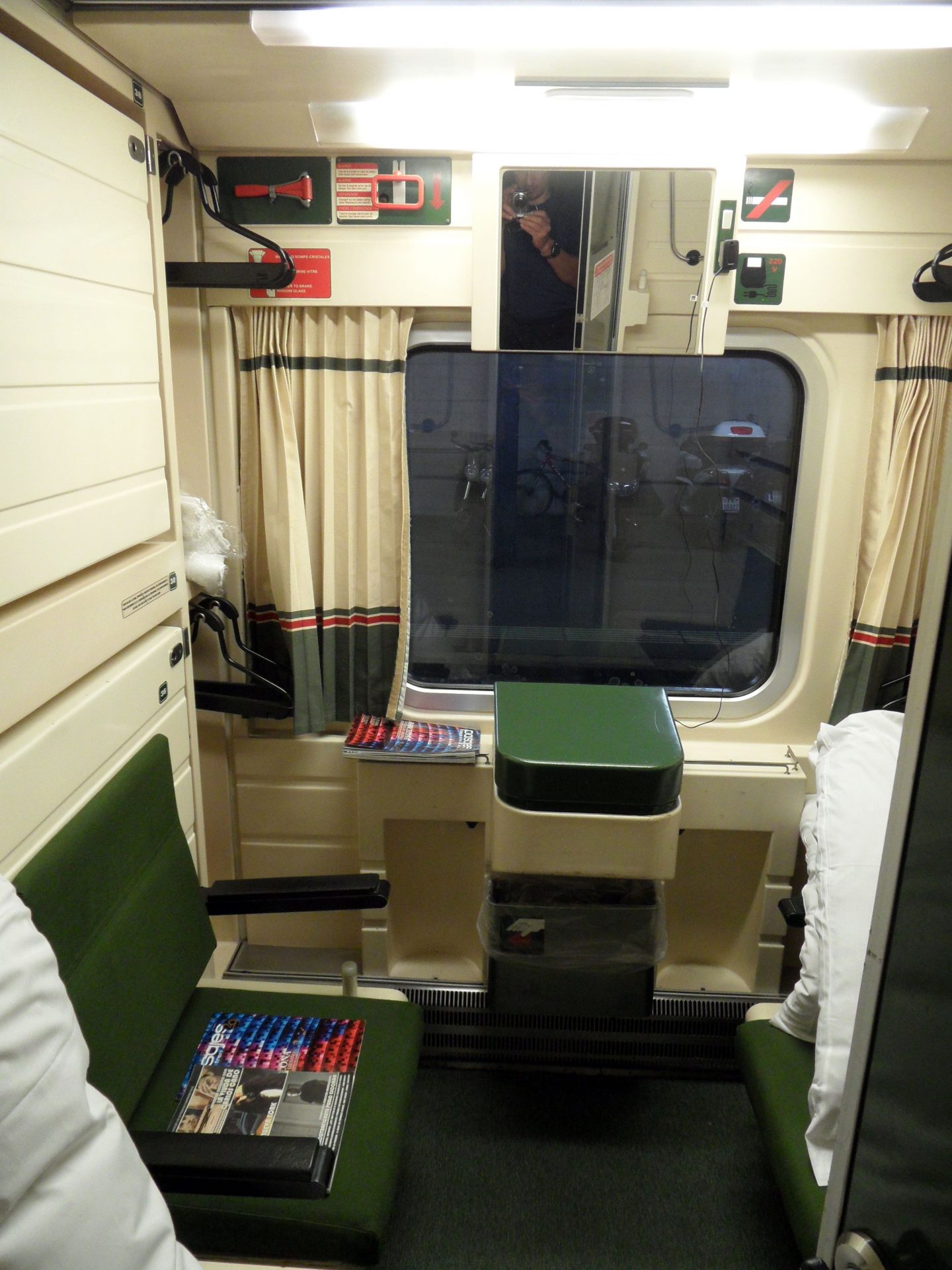 So here are the basics: the train journey takes about 10 hours in total, leaving Lisbon around 9:30pm, and arriving 8:30am in Madrid (bearing in mind +1 hour time difference). For the opposing journey, departure is again 9:30pm from Madrid, arriving at 7:30am in Lisbon. The comfort of the journey is a very personal thing. Light sleepers will despise a night on a sleeper train, as throughout the night there'll be noises, bumps and halts along the way. You are travelling on a train, at a relatively high-speed, not in a soundproof cocoon! There is a noticeable difference in the quality of the rails themselves between Portugal and Spain, where the latter tend to be quieter. But in the most part, it is great to just get to put your head down. Tickets must be pre-booked, as spaces are limited on board. There is a finite number of beds and seats on board, and there is no such thing as standing room only.
There are 4 different classes on board, each offering a different level of comfort and at different price levels. Seated is the most basic and standard of classes. Reclining seats, fold out tables, overhead luggage racks are also available, but direction of travel is dependent on which carriage you are booked on. Tickets can be as low as €24 for the more well prepared of us.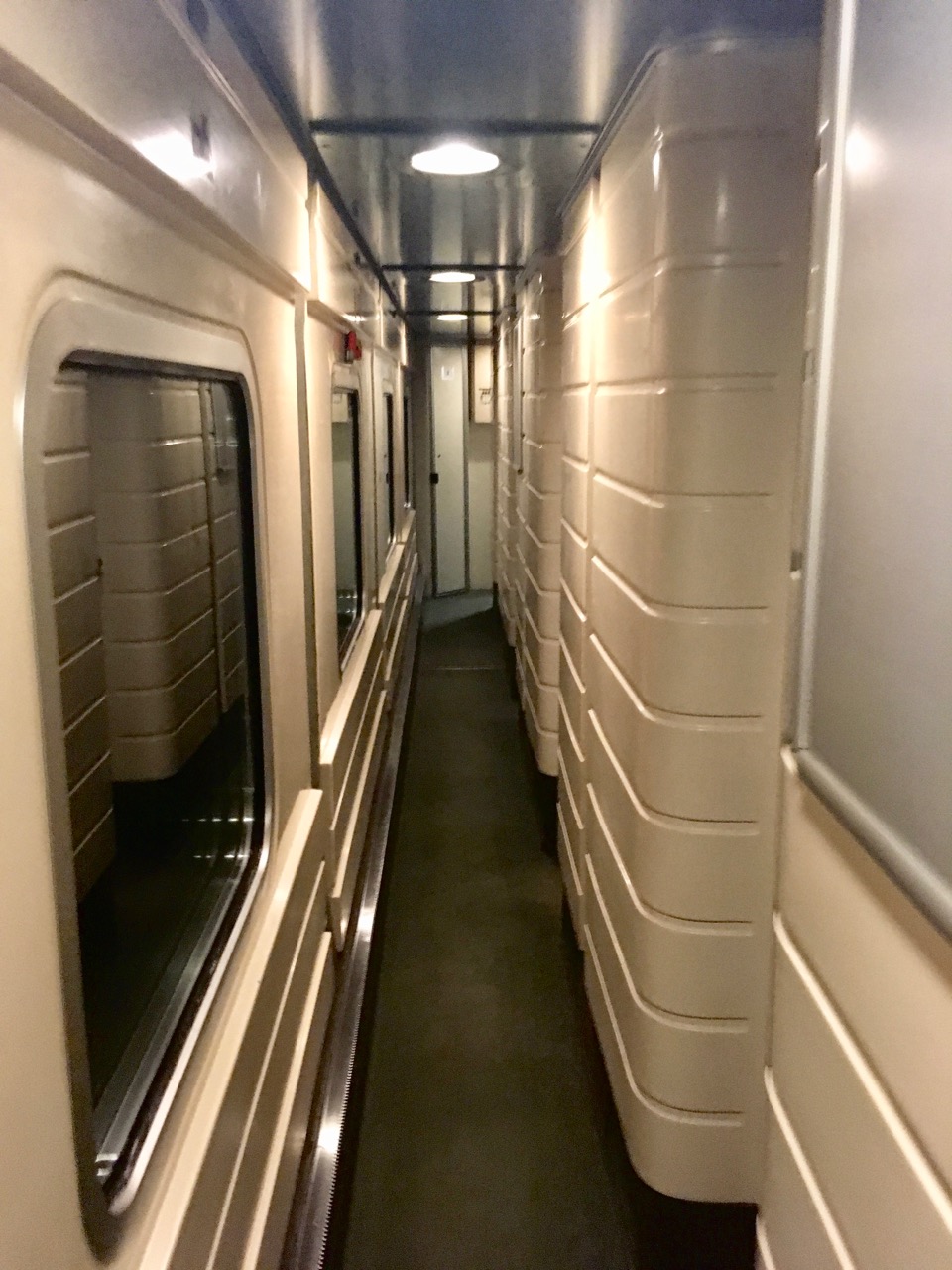 Next level up – which we'd recommend – is a 4-bed cabin. If you're travelling alone, you'll be put into a carriage of people of the same gender. If you're a family or travelling in a group, an effort is made to reserve the entire cabin, but it sometimes can incur an additional cost. These Turista cabins, or tourist cabins, are fairly basic but have have what you need to get to sleep. The rooms have 4 beds, 2 up 2 down, and a wash basin plus under and overhead storage. You'll be supplied with a small bottle of water, a toothbrush, toothpaste, soap, and earplugs should you need them. There's also a toilet at the end of each carriage. This is the class of travel which we travelled on, by the way.
Moving into the first class territory, there is a 2-bed cabin option, which includes extra personal hygiene items, a telephone directly to the on-board staff, as well as lounge access at the main train stations. There is also an even higher-class option again, which has an en-suite shower and toilet too. Some forums and contributions online say that a meal is served complimentary to passengers in Gran Class, but we think it depends on the route taken on the Trenhotel network.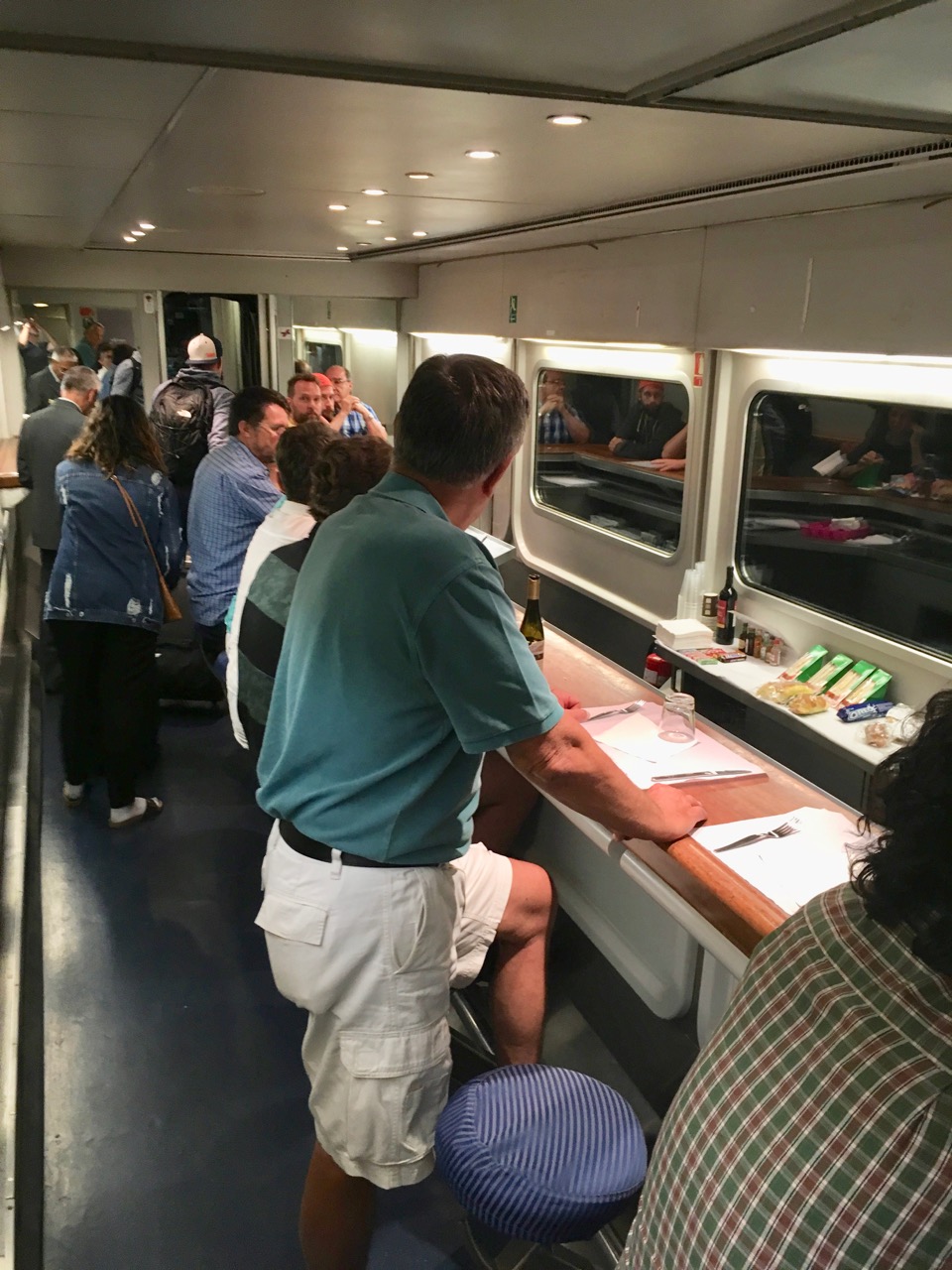 The train does have a bar/caffertia car where there are a number of stools and seats to sit at. Space is limited so it's recommended to arrive as early as possible if you intend on eating there. Unlike many rail services, it can feel as if they don't really want you to use the bar area. There are no menus in the cabins, nor any freely available within the bar carriage for customers to browse while passing by. Though we did spy a few people with proper plates and cutlery eating cooked meals, sandwiches, crisps and drinks are the mainstay stock behind the bar.
Our only other experience of travelling by night-train until this point was on the Caledonian Sleeper (which you can read our guide on here) from London to Edinburgh, Scotland. By comparison, there is no competition – the Scottish do it right. Rooms felt a little more spacious, the welcome is far warmer and the quality and cleanliness of areas such as the cabins and bathrooms seemed to a higher spec. Also, in terms of the pre-booking user experience, the Caledonian Sleeper website is incredibly informative and answerers virtually any query that you may have. For visitors, the RENFE website isn't quite the same. We resorted to booking on the excellent Loco2.com, which does incur a booking fee, but it feels a bit more reliable.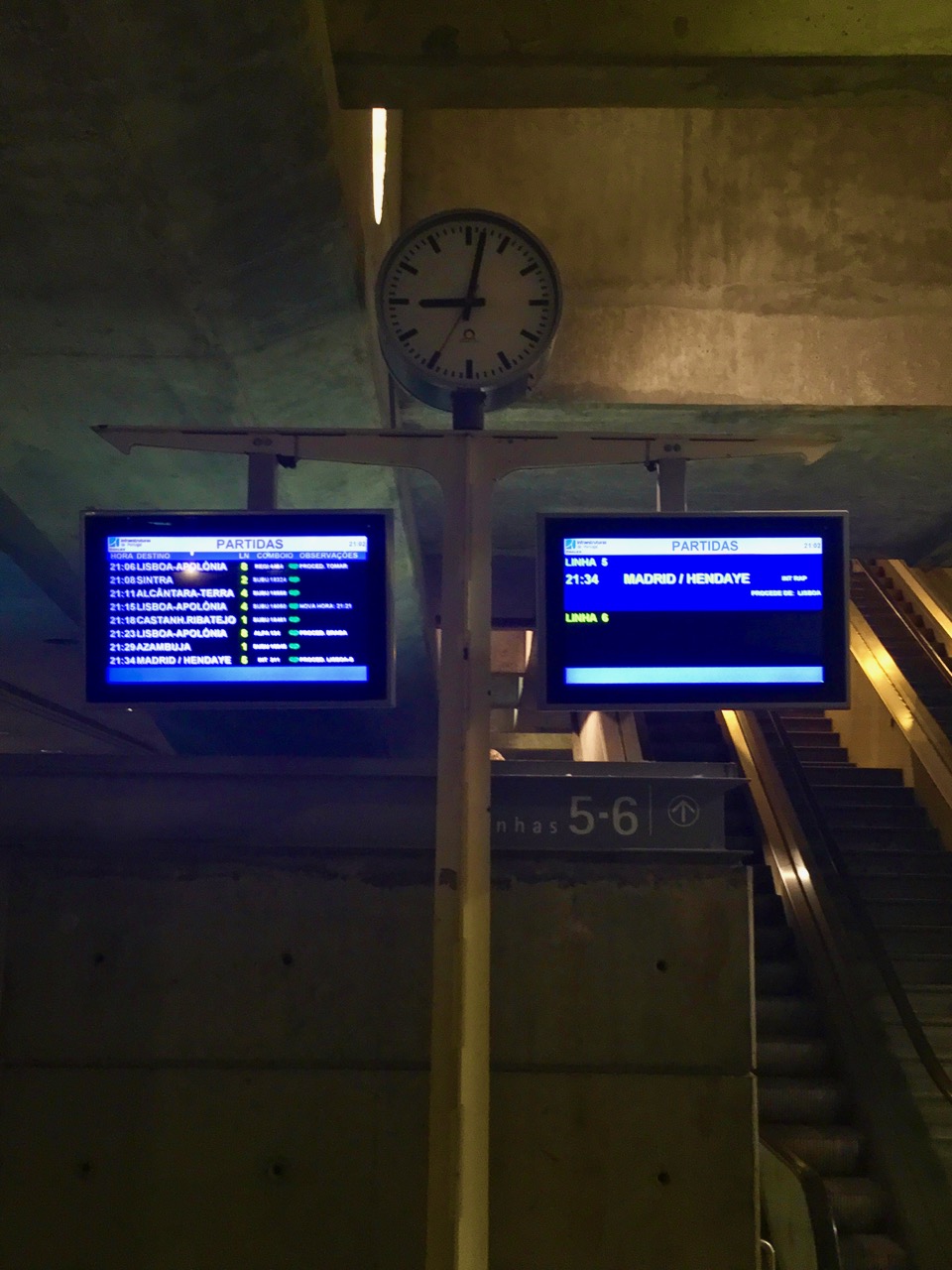 We understand that travelling by rail overnight may not be everyones cup of tea, but here are two big benefits: Trains will start and end within a city centre station, similar to Eurostar in that way. There is no need to rush towards airports, queue for security, fit liquids into tiny bags. It's fairly carefree and straightforward. But secondly, you're on the move between two destinations so it combines travel and accommodation for one night in a neat little package.
So if you are still thinking of hopping on board the TrenHotel at some point, we've got some important tips to share with you.
Trenhotel Tips
Power-Up
There are no plugs in the carriage, except for one suitable for an electric shaver hanging above the sink. Charge in advance, bring portable chargers and be prepared! These trains were built long before mobile phones and laptops, so it's important to bear that in mind.
Luggage & Storage
While there are no luggage restrictions, per sé, you really shouldn't take advantage of the non-airline style experience either. RENFE's official policy is that each passenger is entitled to three items each, which shouldn't exceed 25kg in weight. On board these trains though, storage is a bit difficult. Cabin space is limited, especially in the general seating and in a four person cabin – if everyone had a suitcase on the floor, there'd be very little room to walk about. There is a fairly sizeable amount of storage above the doorway, though it isn't belted or secure, so loose items, or pieces that could roll are best not kept here. There is also some room under the lower berth, and a couple of hangers at the end of each bed. In the seated class, there are luggage racks at either end of the carriage and overhead racks too, with some trains featuring €1 locks to secure the item in place for peace of mind.
Air con in the cabin
Thankfully there is air-conditioning in the cabins, though our experience of it was a bit hit and miss. It's periodical, so goes on and off throughout the night, but thankfully isn't noisy. If you've got an issue, just speak with the on-board staff. Important to note too, the windows don't open.
Seats before bedtime
This is a nifty little trick that regulars on sleeper trains may be more aware of. The lower deck of each berth is able to be folded away into the wall and turns into two standard chairs. If you're sharing a cabin with a couple of other people that you know, it's the best way to sit around and chat for a while before deciding to sleep rather than lying horizontally on the four beds. The on-board team will either reset the seats to beds at a given time if more passengers are due to join you. Otherwise, just ask them to do to. They have a small metal key which unlocks the seats and allows them to fold back down.
Bring Food & Drink
As we mentioned above, there is a dining car on board, we still think part of the magic of nighttime rail travel is the perfect opportunity to indulge in a little train picnic. While at Lisbon Oriente station, there is a large shopping centre adjacent (Centro Vasco da Gama) to the station with a wide variety of restaurants, fast food joints and a gigantic supermarket. Madrid's Chamartin station is the second largest in the city and has a wide choice of stores and cafes too. You may though need to bring your rubbish with you out of courtesy, as bins are quite small in the cabin.
Start and end station
This is quite important to know about. Firstly, Madrid's Chamartin station isn't the most central one (that is Atocha). It's close to the airport, and about 20 minutes Metro ride from the heart of the city. It's still station, none the less, as the second largest in the city. Trains to Atocha are available after you alight the train, but the fare isn't included in your ticket. In Lisbon, the train starts the journey at Lisboa-Santa Apolónia, which is closer to the old town and the port. You'd be guaranteed a more leisurely boarding experience here. However, we boarded at Lisboa-Oriente, one stop away, which is a larger more modern station, with the aforementioned shopping centre nearby. You'd be able to board at either station anyway.
Front to Back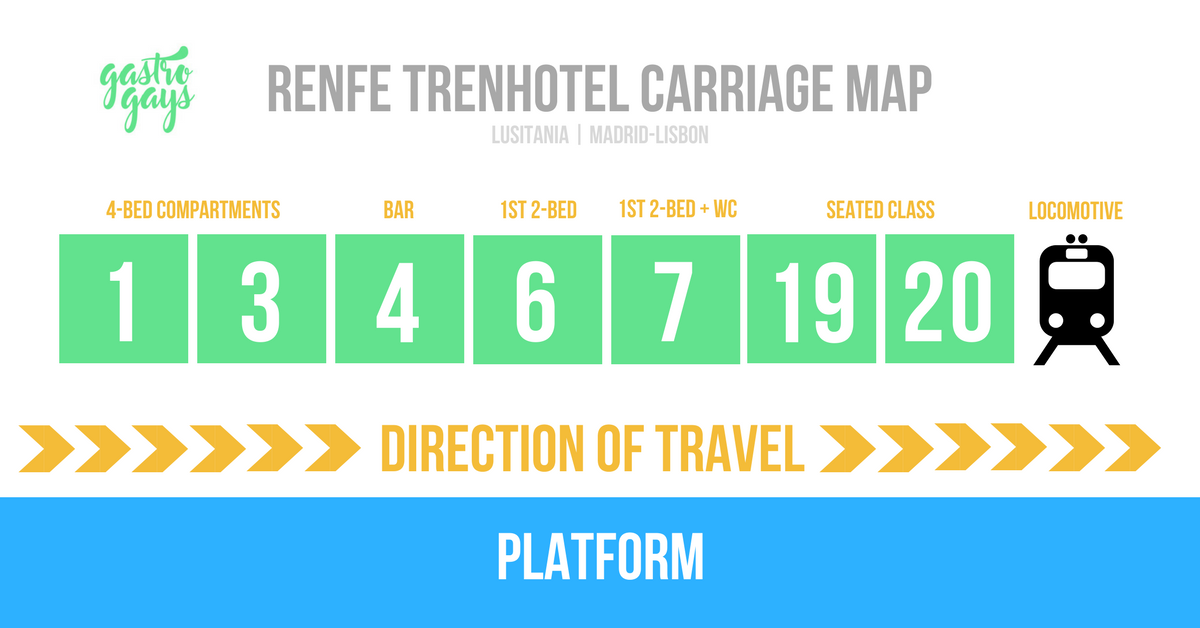 If you're boarding the train at Oriente, like we did, there is little to no information available to you regarding the train. It's treated like any other rail service going in or out of the station. Not ideal when everyone is assigned a carriage, and is something they could improve on. As the train arrives, there is a bit of a scramble as people move from one end of the platform to the other. Above is a rough diagram to help explain the make up of the train. As you face the platform, the train will arrive from the left hand side, and travel towards the right. Lower number carriages are on the left, while higher numbers are on the right. But, hopefully the train crew will ensure no one is left behind!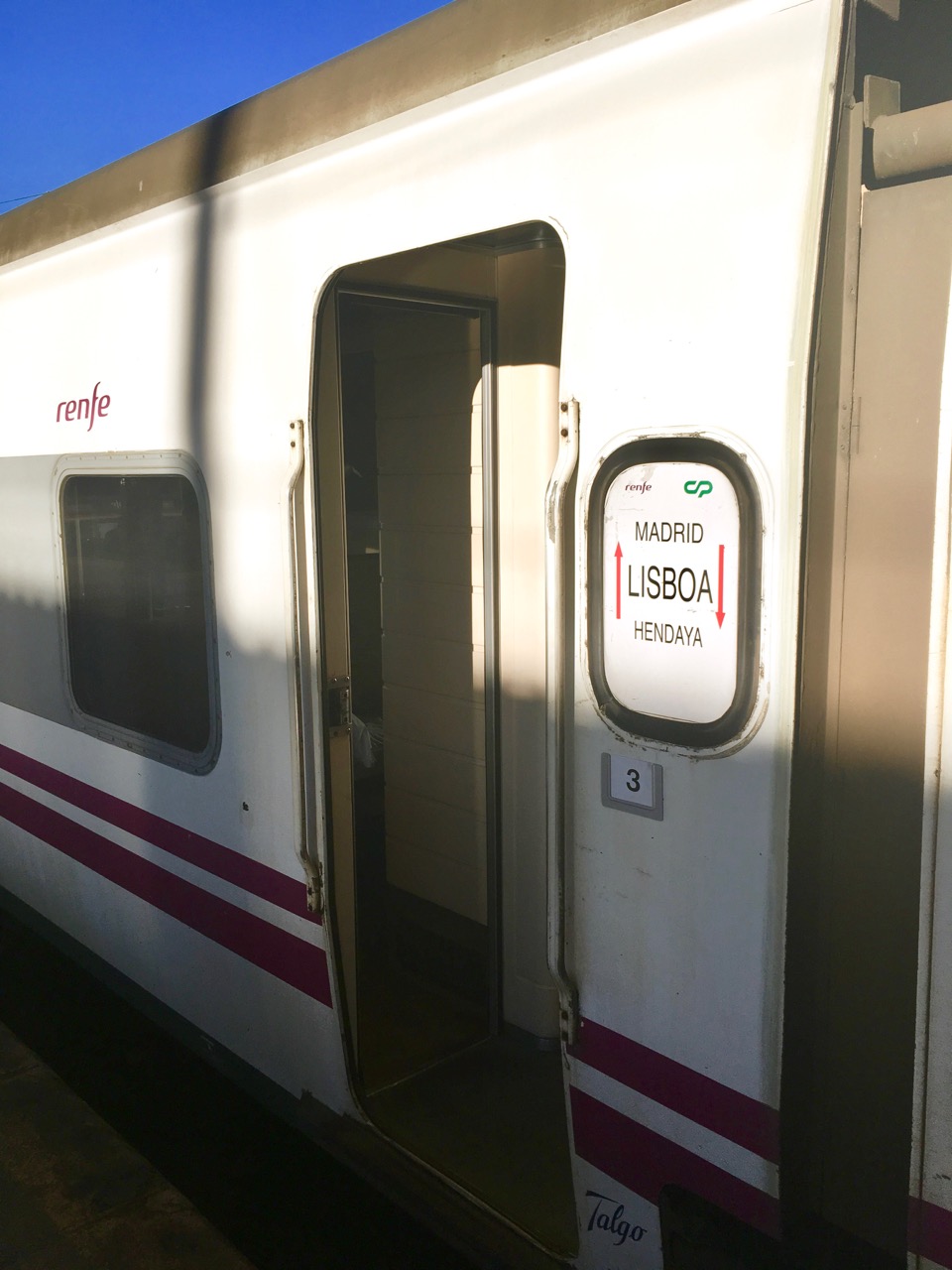 How To Book
As explained above, you can book directly on the RENFE website, though the user experience of it isn't great. The best alternatives are on Loco2 or Trainline.eu, though there is a booking fee added on both sites. The earlier you book, the better the fare. Advance booking is a must.
Disclosure: NOT sponsored paid full fare for our journey on the Trenhotel with no arrangement between us, RENFE or any of the booking agencies mentioned. All information is as accurate as possible at time of publication (September 2017)