Only 30 minutes' travel via train from Brussels Airport, Antwerp is the perfect city for a quick getaway. Whether mid-week or weekend; looking for food, culture, history or architecture; Antwerp is compact, it's beautiful and it's both historic and modern.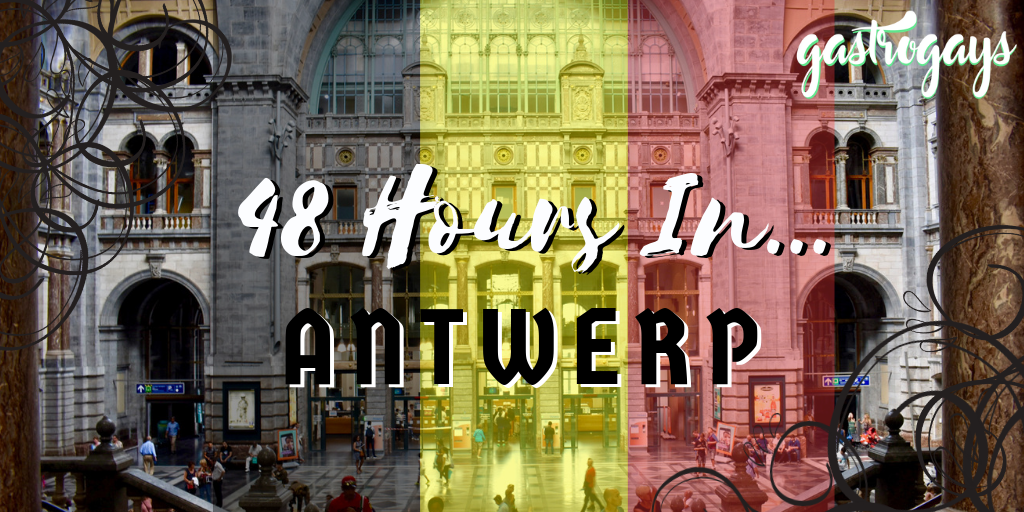 The most northern city in Belgium – at one time the most important city north of the Alps – with it's vast port and docklands, there is a notable Dutch influence here but with a base of all the traditional Belgian bells and whistles too.
Arriving by train, you'll be greeted by the most beautiful and speculator train station you'll ever see – just do a quick Google search and you'll see how many outlets have named it the world's #1 most beautiful rail station. Neo-Baroque in style, commissioned by King Leopold II and designed by Belgian architect L Delacenserie, Antwerpen-Centraal opened in 1905 and is a marvel to behold. It will become immediately apparent why it's often called a 'Rail Cathedral'.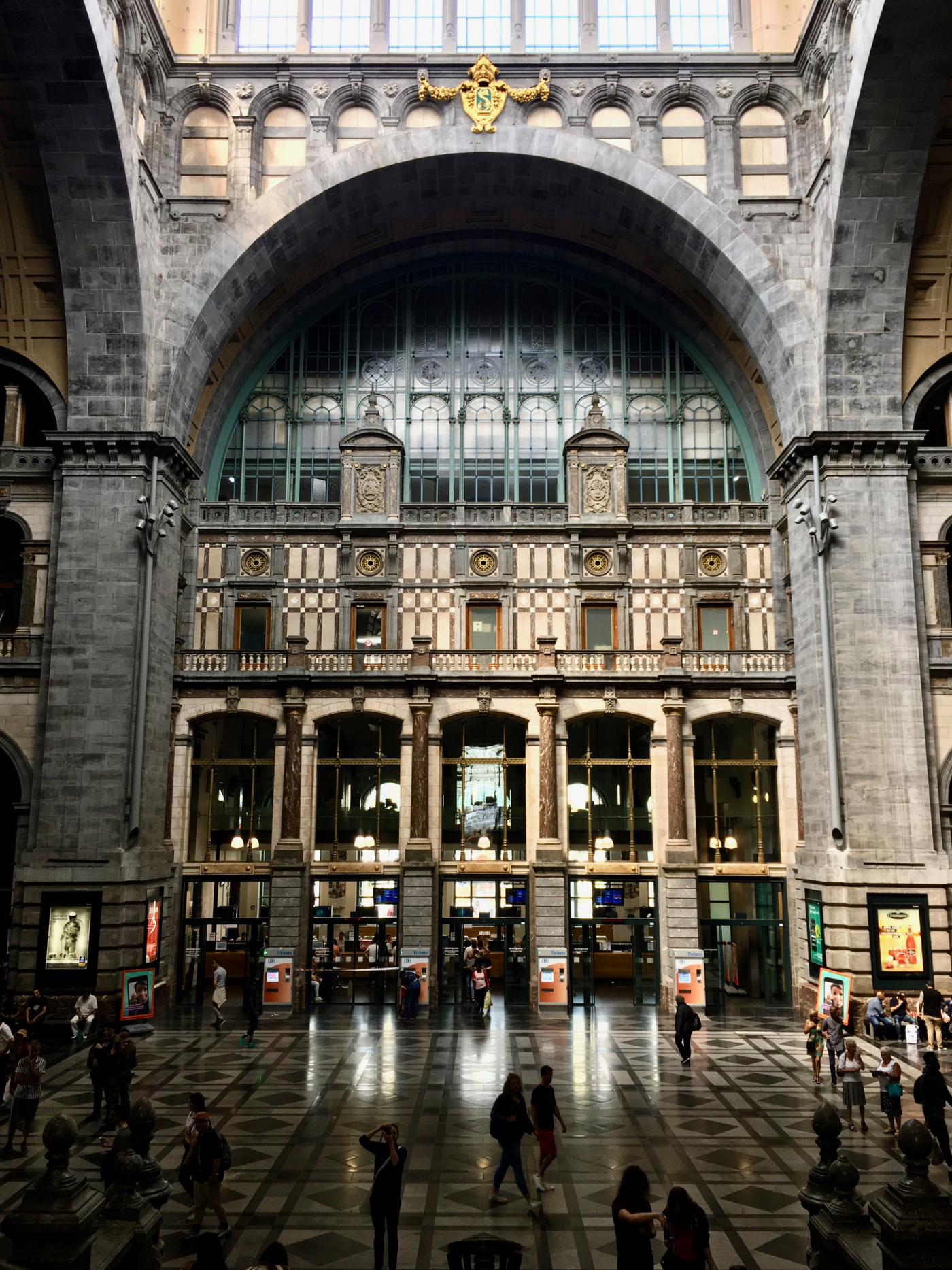 From the domed ticket hall adorned in in gold and intricate stone reliefs to the grand staircase with its antique clock, your neck will crick just trying to take it all in – let alone following the dizzying number of platforms rising up and down over several levels. You will need to spend more than a few moments here to take it all in.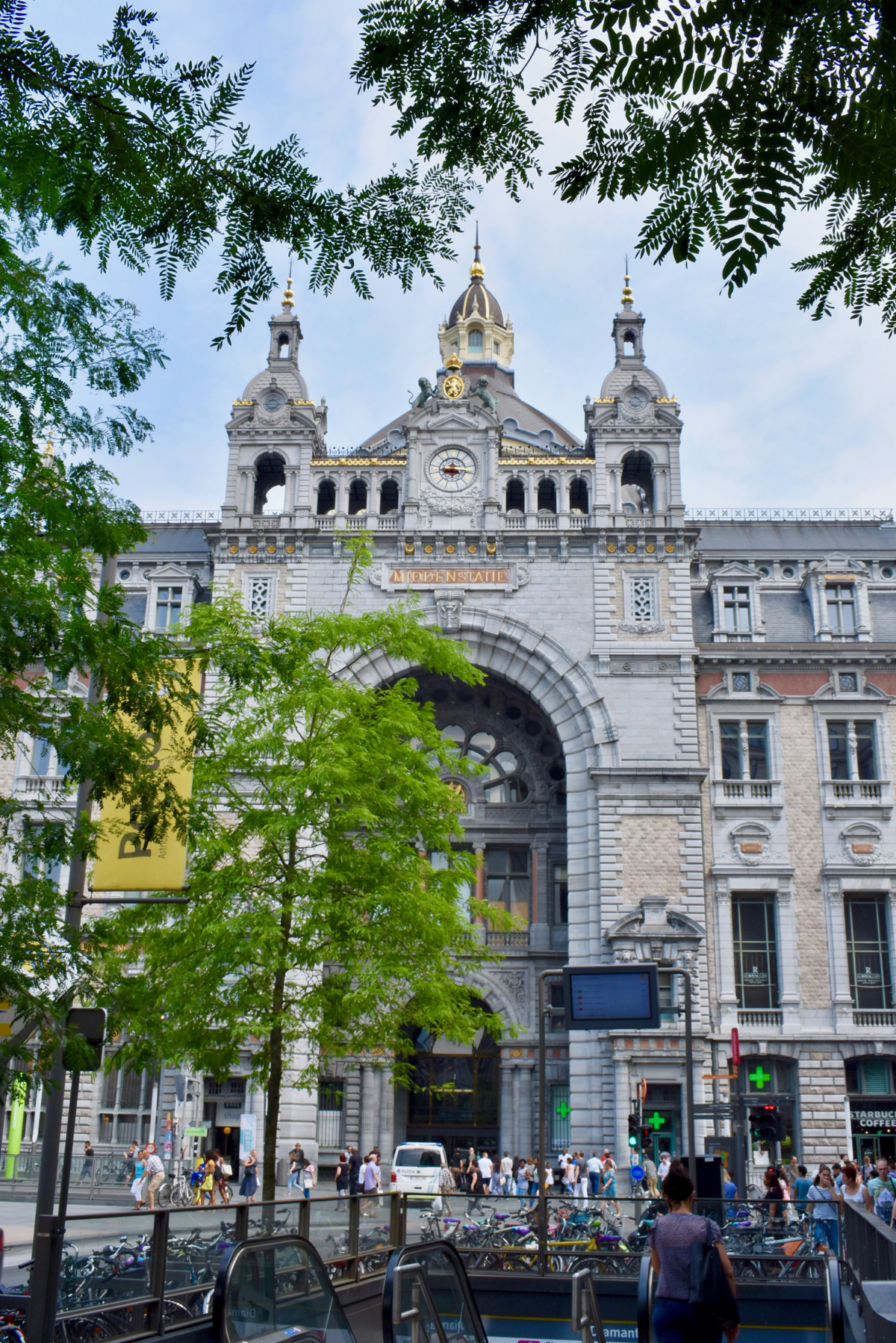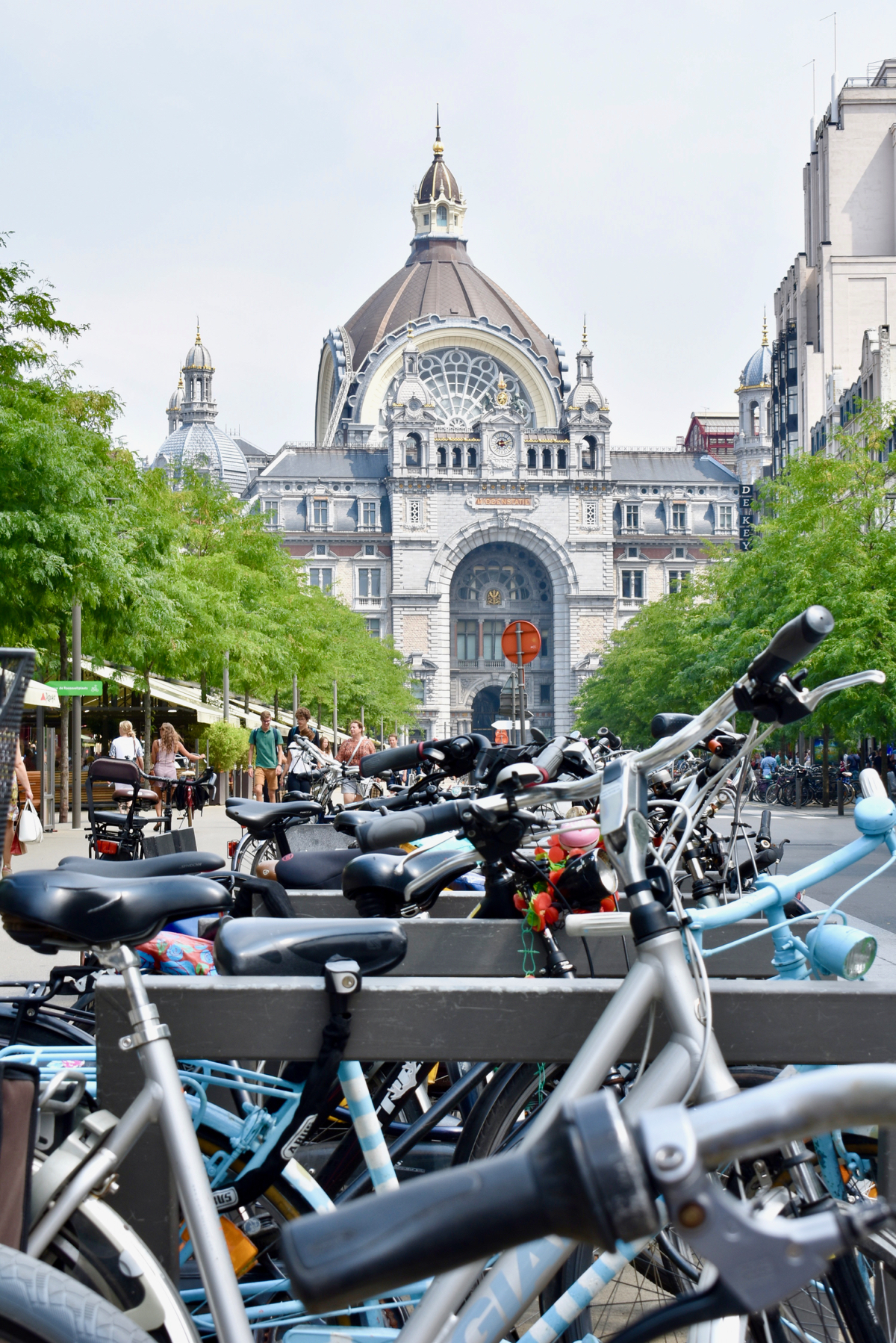 With a population of just over half a million, Antwerp is a compact and pretty walkable city but also boasts a well-connected, easy to use transport system of busses, trains, trams and metro. Though this is a city break destination that within a short space of time, you'll quickly find your feet and understand how to get around. For our stay, we were so conveniently based right beside the station, spending the nights of our 48 Hours… stay in the Park Inn by Raddison Antwerpen.
Arriving in the middle of the afternoon, a quick snack or an early dinner was on our minds. Craving something traditional, we opted for De Groote Witte Arend, a restaurant and bar, with ample dining space but on a balmy summer evening, the courtyard was the more preferable option. On the drinks menu, local beer De Koninck dominated but there's still a wide selection available.
Meanwhile the menu ranged from beef stew (stoofvlees in Dutch, or Carbonade flamande in French), to rabbit to a big bowl of Stoemp (mashed potatoes mixed with carrot and cabbage, often served with smoked sausage or black pudding). A touch pricey, but a good hearty feed – an ideal, simple and comforting start to Antwerpen cuisine.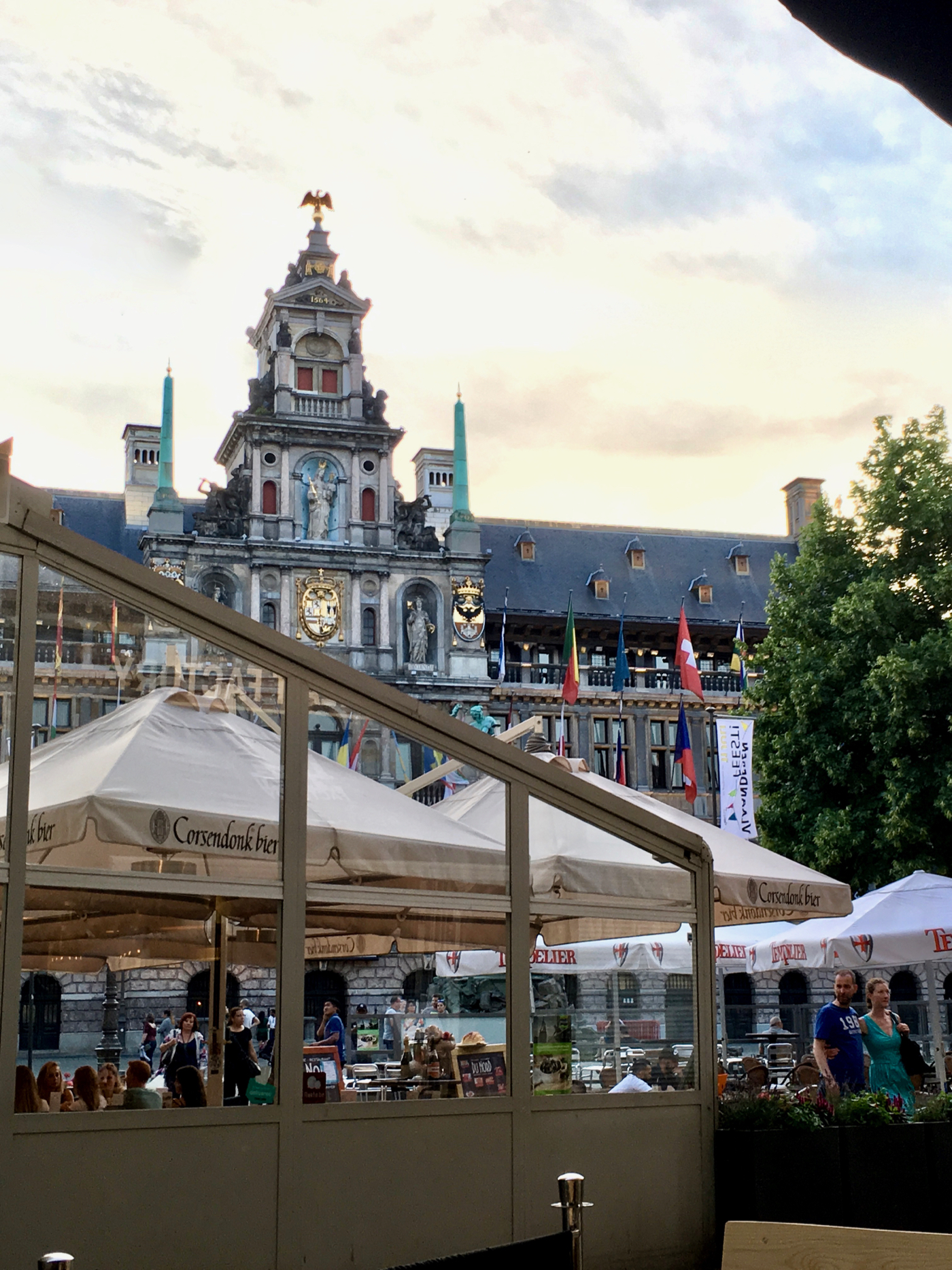 Within a five minute walk is Grote Markt, the grand market square in Antwerp and a must-see part of the city. Similar in architecture and style to its sister site, Grand Place in Brussels, it's filled with elaborate and ornate guildhall buildings. In the beautiful square, which the Brabo Fountain at the centre, you'll find a healthy mix of popular eateries with locals, and tourist trap style restaurants all blended into one. There's also a tourist office here. If traditional Belgian fare isn't tempting your tastebuds, we can recommend Bia Mara Antwerp, tucked away in a corner of the square.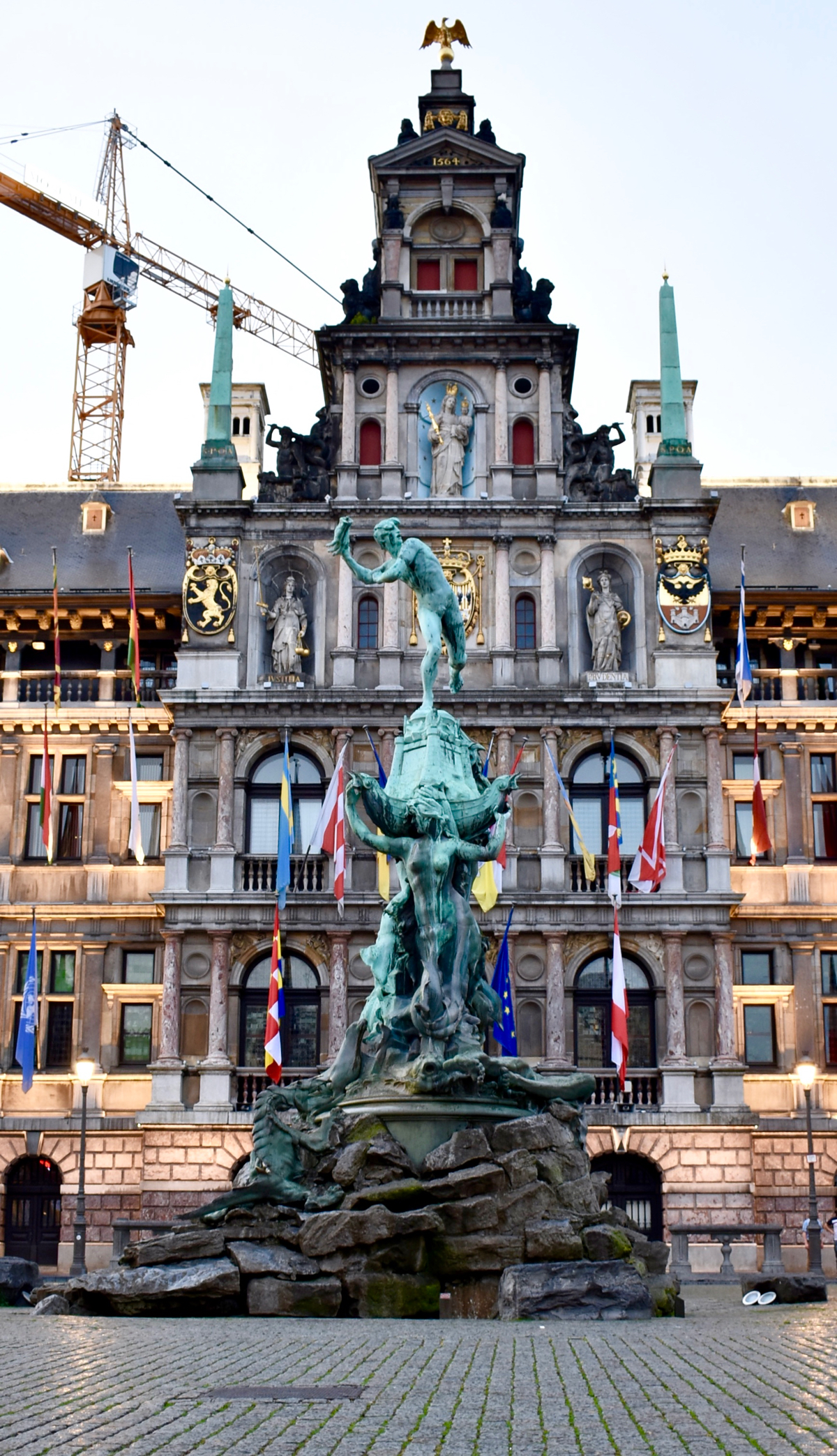 The Brabo Fountain actually has a large significance for the city, as it's linked to the beginnings of the city being known as Antwerpen. The statue depicts a young roman soldier named Brabo who succeeding in killing the Flemish folklore character called Droon Antigoon. A mythical giant, he exacted a toll to anyone who crossed the Scheldt river, to any who refused payment he severed one of their hands and threw it into the river. Brabo killed Droon and flung his own hand into the river, a scene immortalised in the central statue. This lead to the city being known as Antwerpen – hand werpen (hand weapon).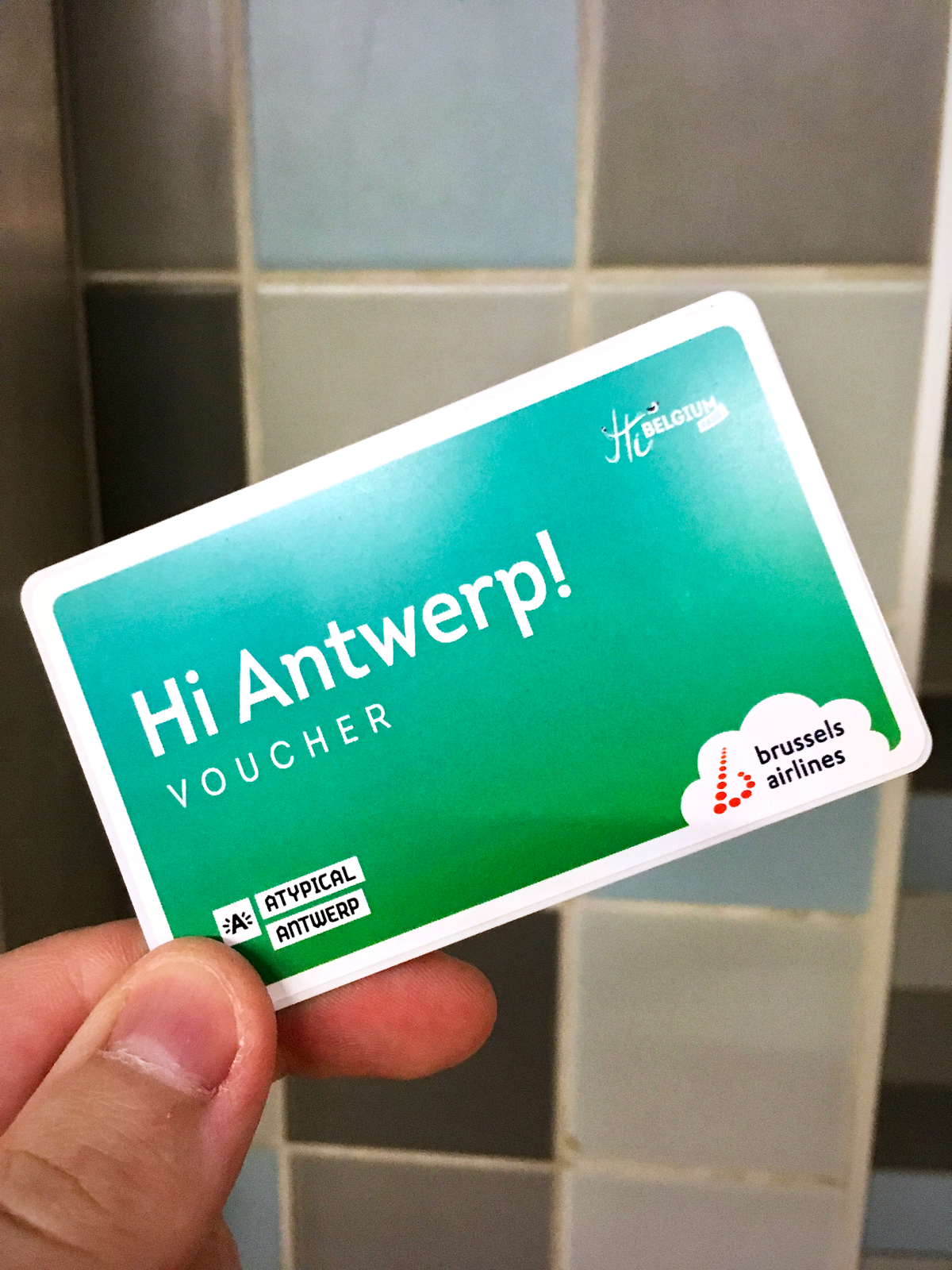 After a good rest, it's time for a full day of exploring the city. We had complimentary use of the new Hi Belgium Pass, during our stay in Antwerp, which provided us with public transport for 72 hours and free access (or heavily discounted entry) to a whole host of attractions across the city. However, there is also a second option of the Antwerp City Card, available for either 24, 48 or 72 hours priced at €27, €35 and €40 respectively. Perfect if you're hellbent on ticking the boxes of the tourist hotspots and want free and easy access to the city's transport system.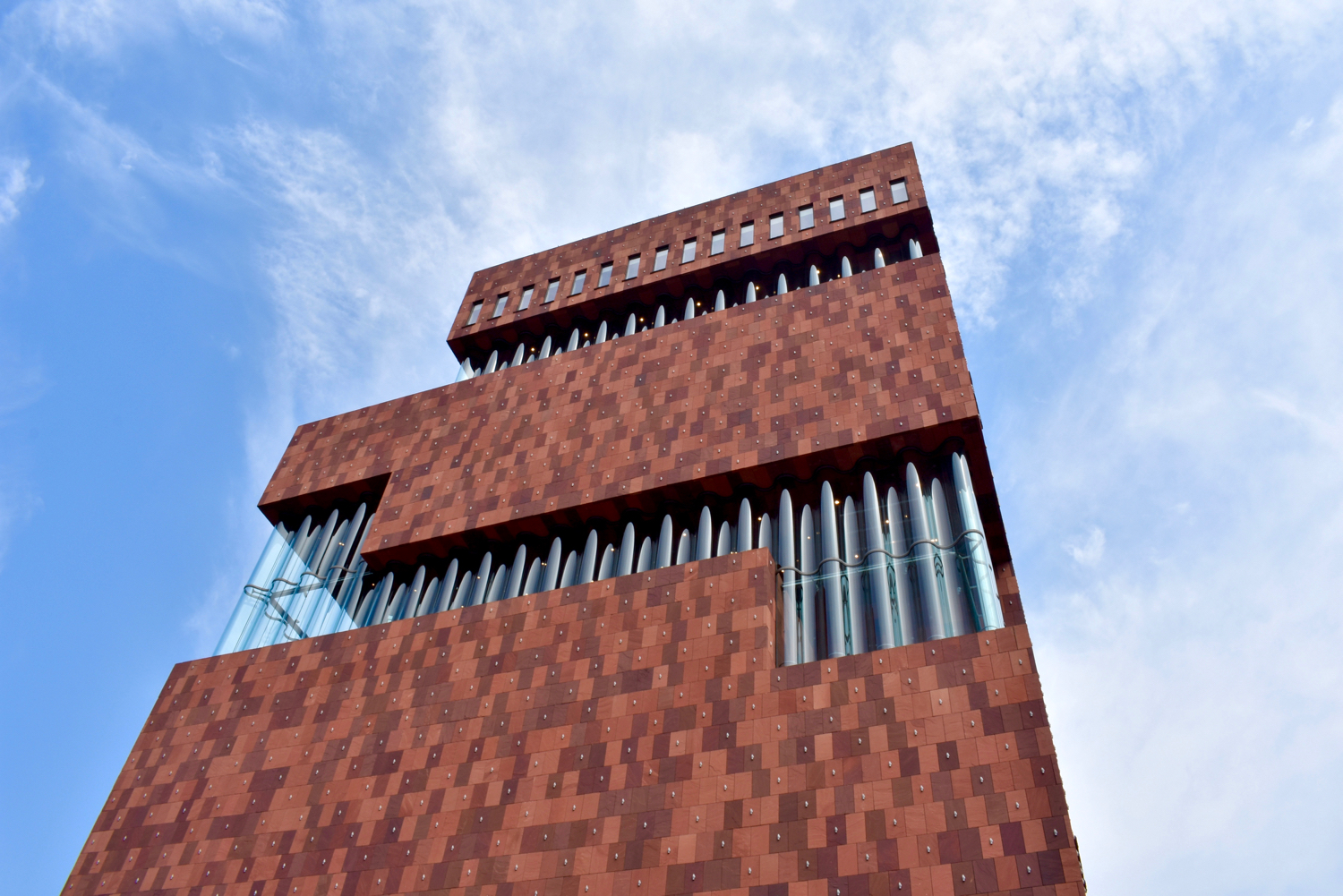 A great start to the day is to kick off at the vast docklands area, where the modern architecture of the Museum aan de Stroom (MAS) sticks out among the tall, traditional Dutch-style homes around the area. Housed within is level after level of different concise exhibitions which explain Antwerp's place within the world, and the world's place within Antwerp. Still to this day, Antwerp is the capital of the world's diamond trade, whilst other exhibitions across 12 floors deal with subjects such as sustainability, war, commerce, fashion and food.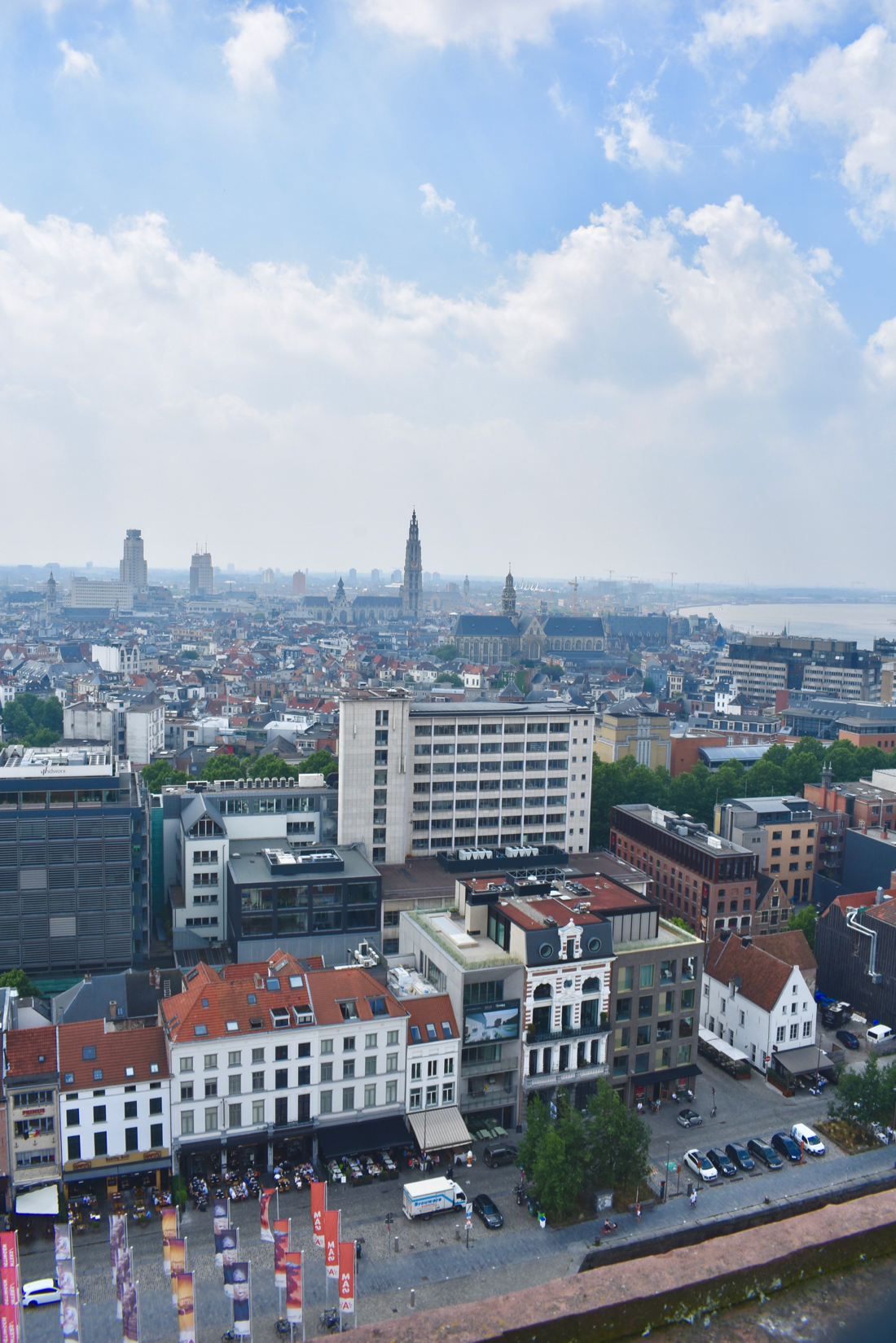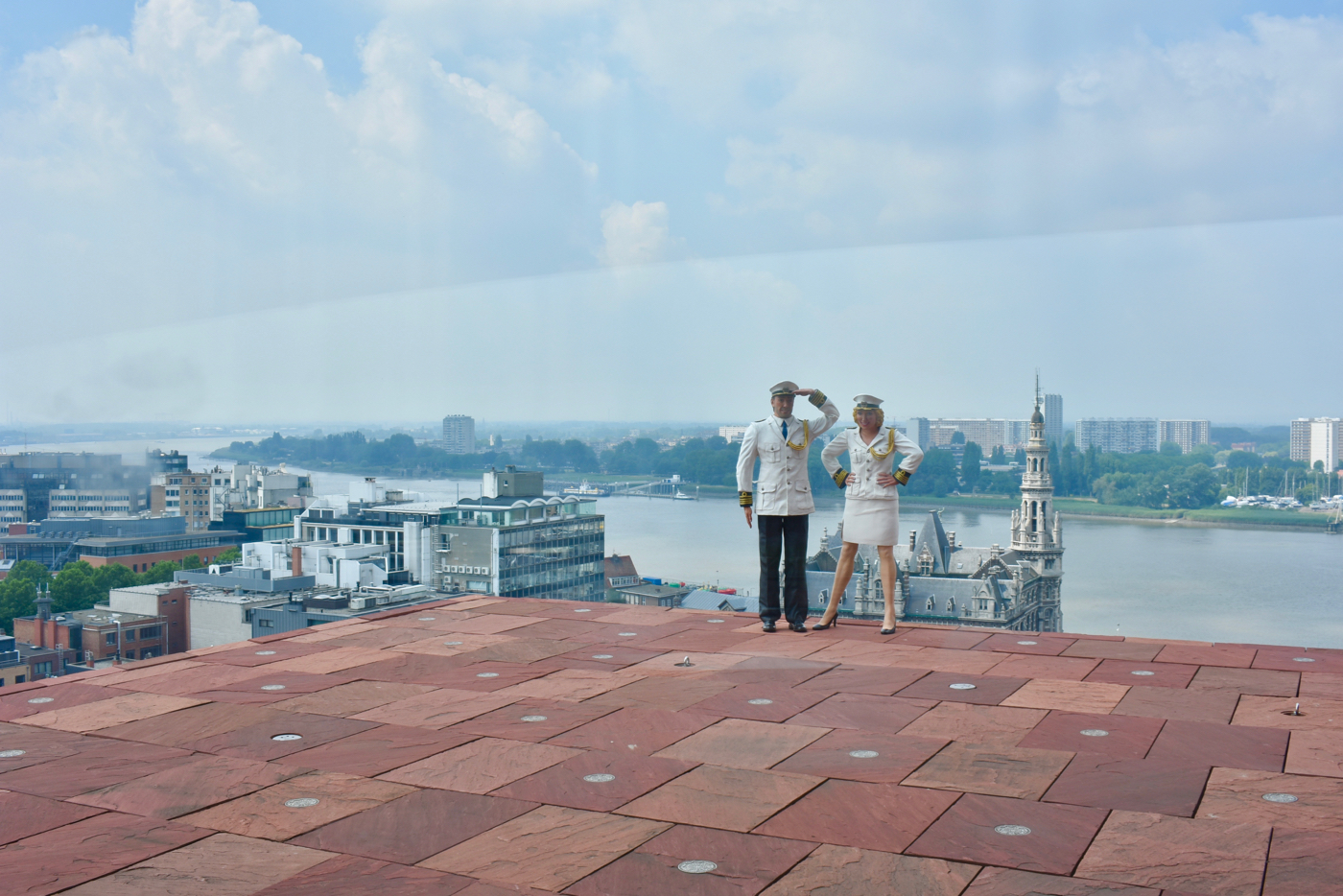 With both the Hi Belgium Pass and the Antwerp City Card, entry to MAS is included. Otherwise it costs €10 for an adult or €8 for 12-26 year olds. Have a look at the list of exhibitions to see if anything is of interest to you, when we visited an exhibition about the food trade within Antwerp was incredibly appealing and fascinating. Worth noting, it's free to walk around the building though and the top floor view – a panoramic vista of the sprawling city – is essential even if you have no interest in spending an hour or two exploring the museum.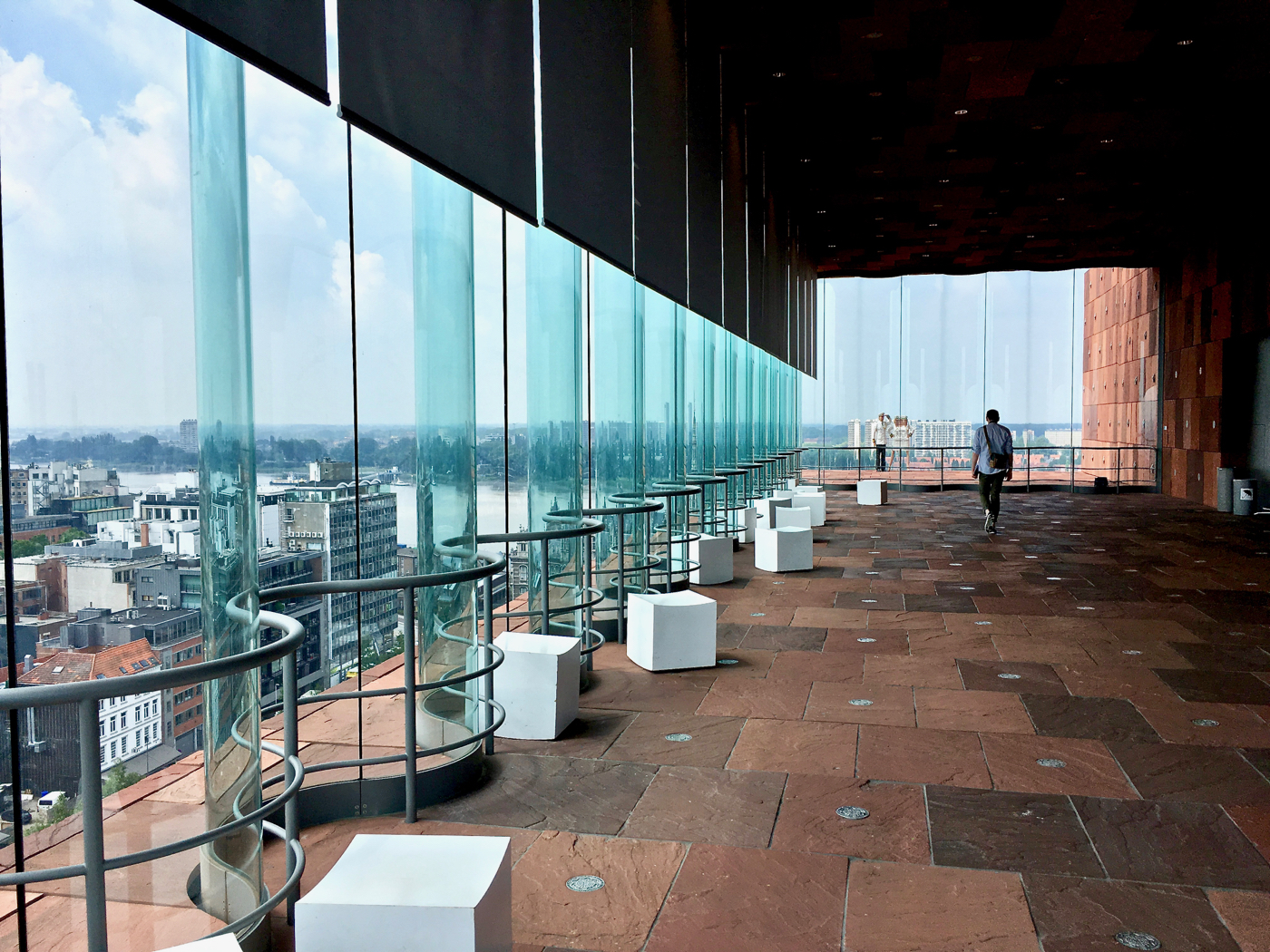 Surrounding MAS is a number of coffee shops and eateries for a caffeine and snack pit-stop. George's Espressobar on Londenstraat does a mean flat white, and is only a quick walk across the dock to. A bit further out is La Pipe D'Anvers, but also is highly recommended.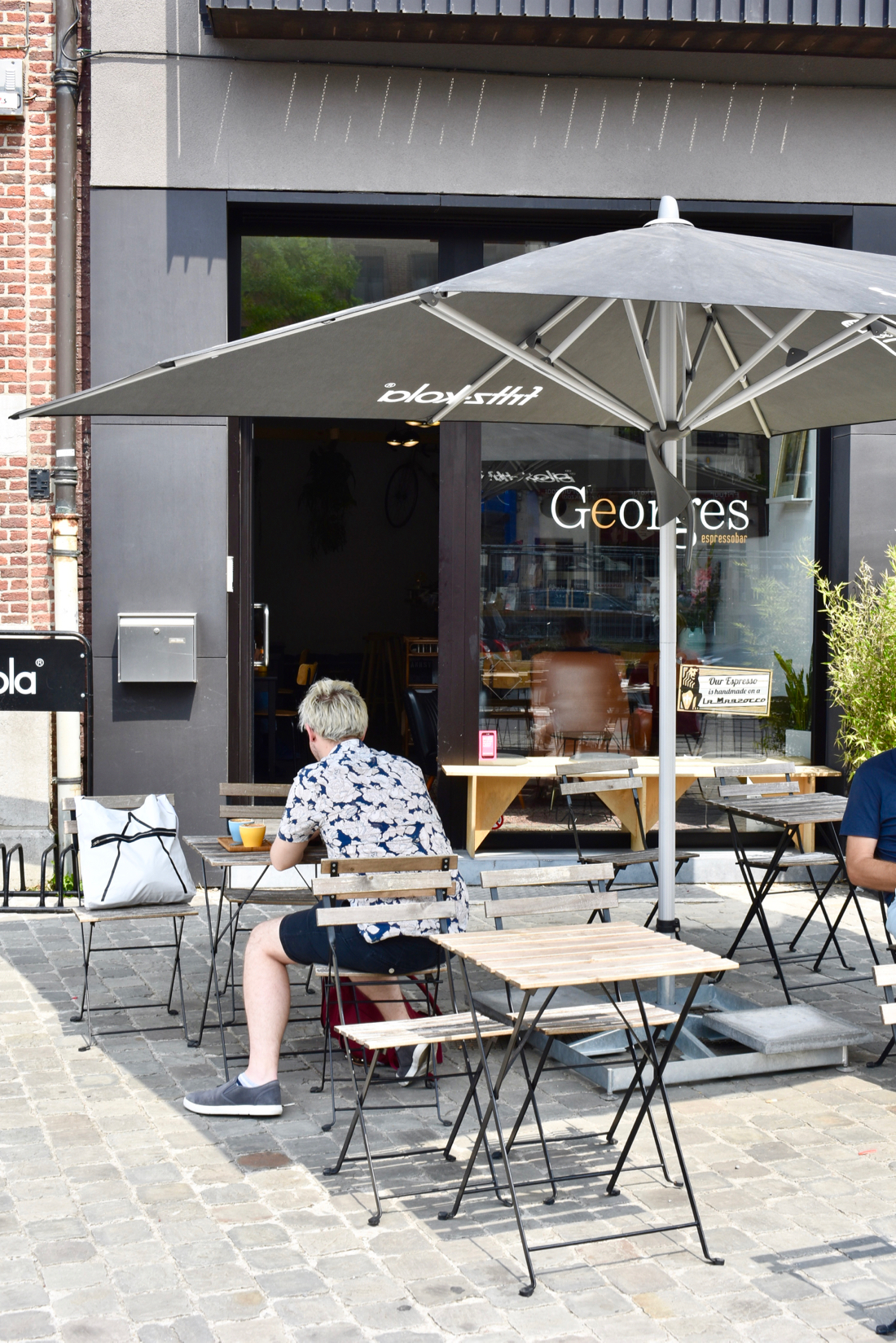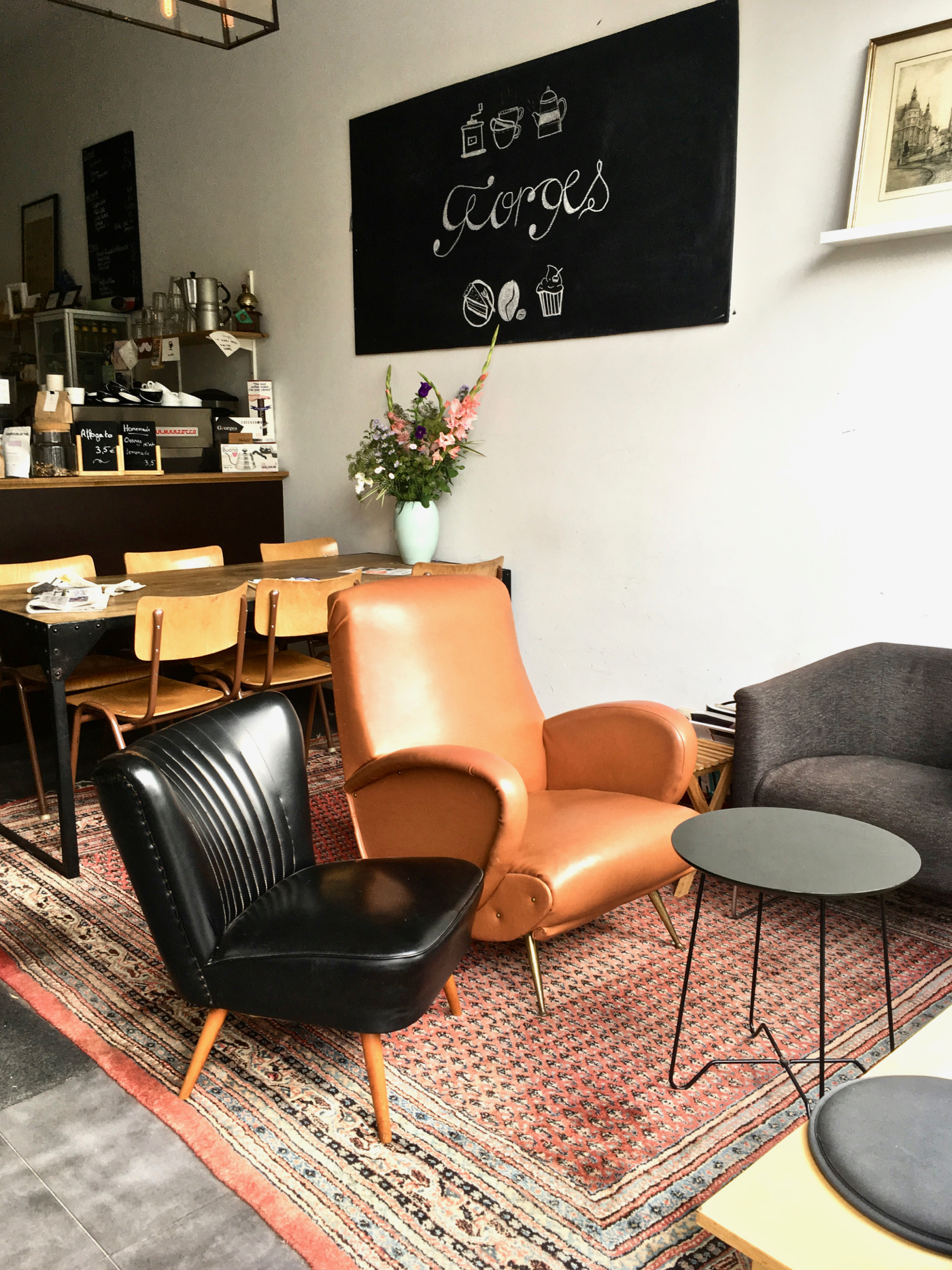 If you're feeling in the mood for a feed, try out Croquettenbar Smaeck, a restaurant which specialises in the deep-fried delicacy of croquettes. With over 15 different flavours, we recommend you order an assortment- it's kind of like playing Russian Roulette, but with the most heavenly, crispy and flavorsome croquettes you'll try for some time.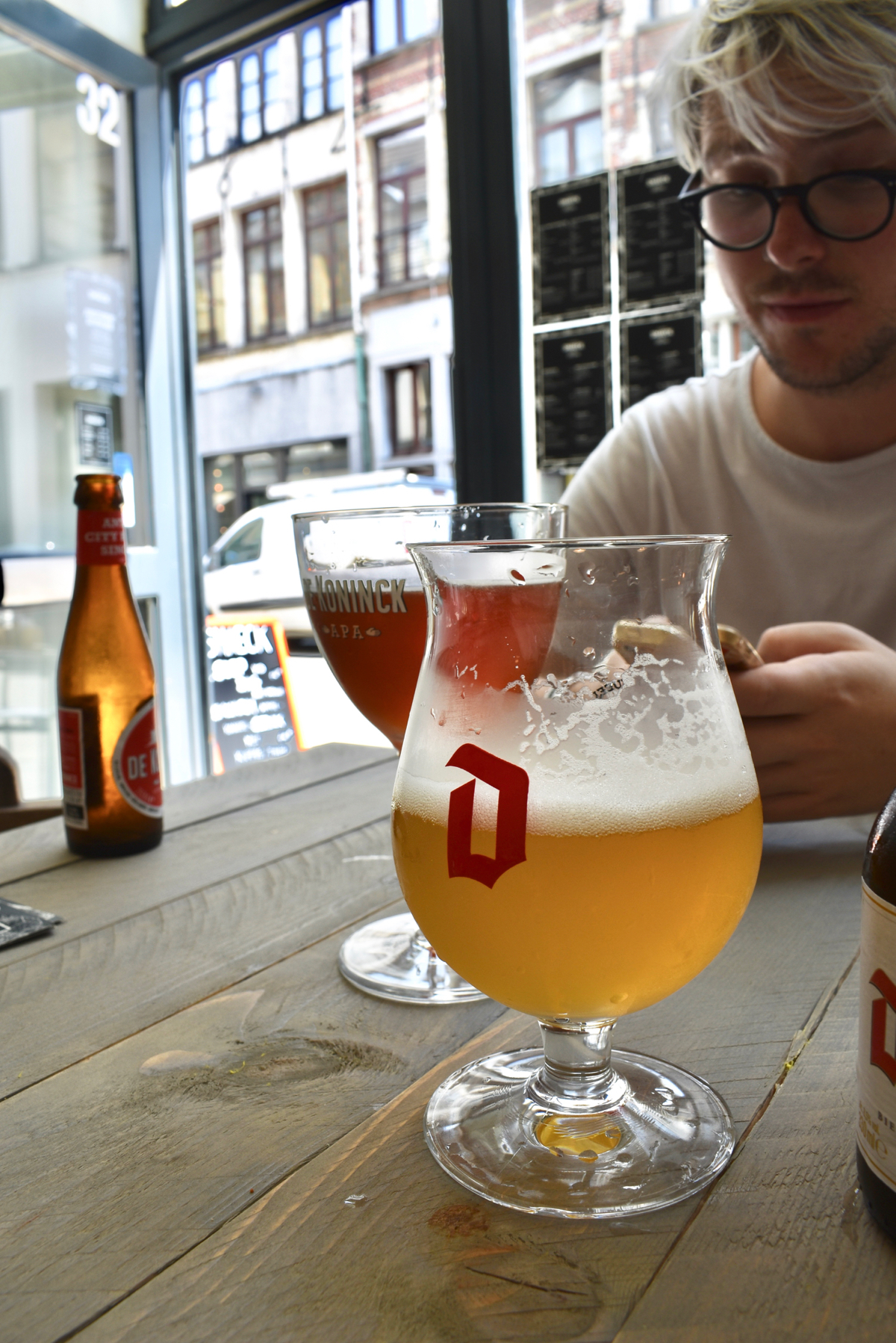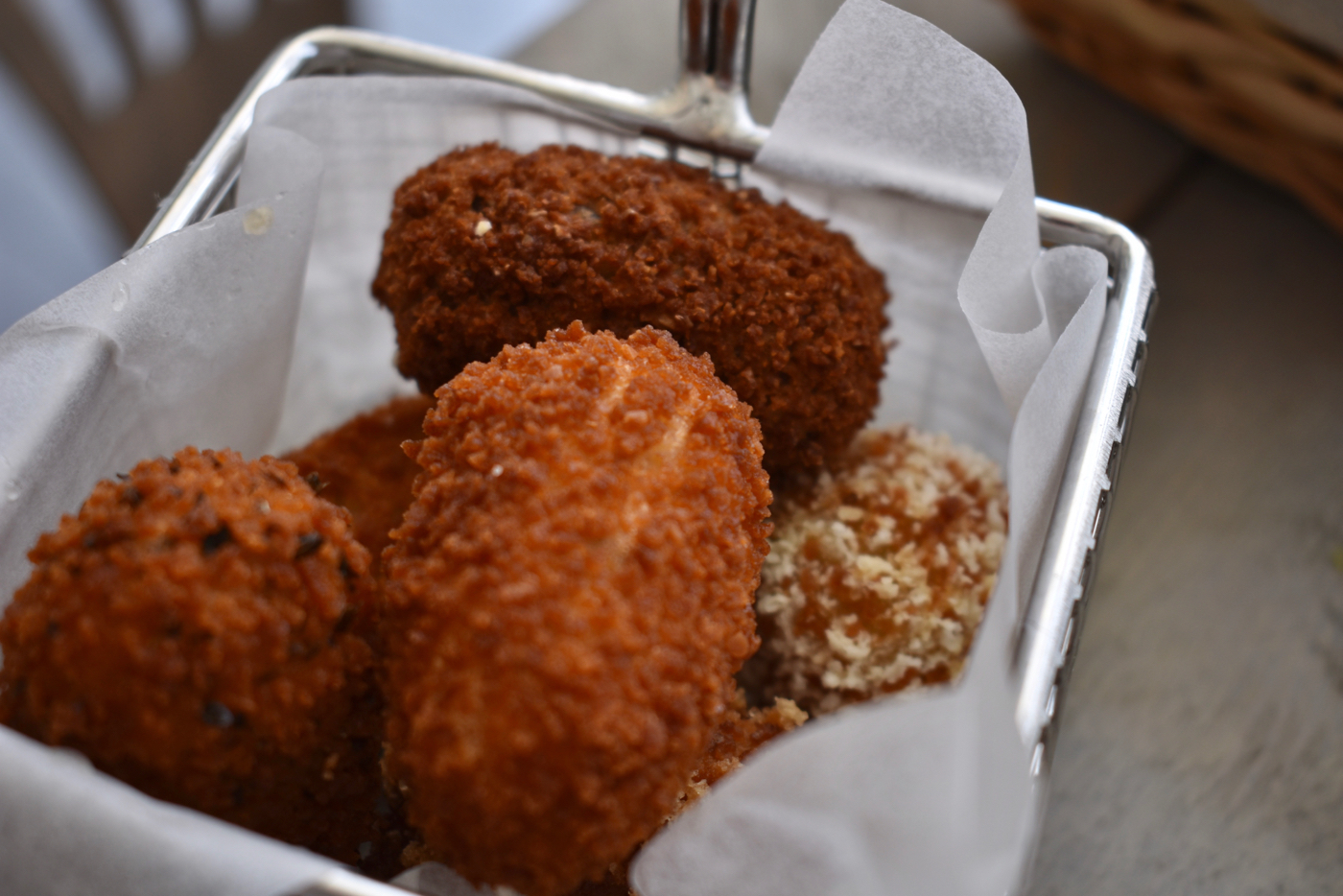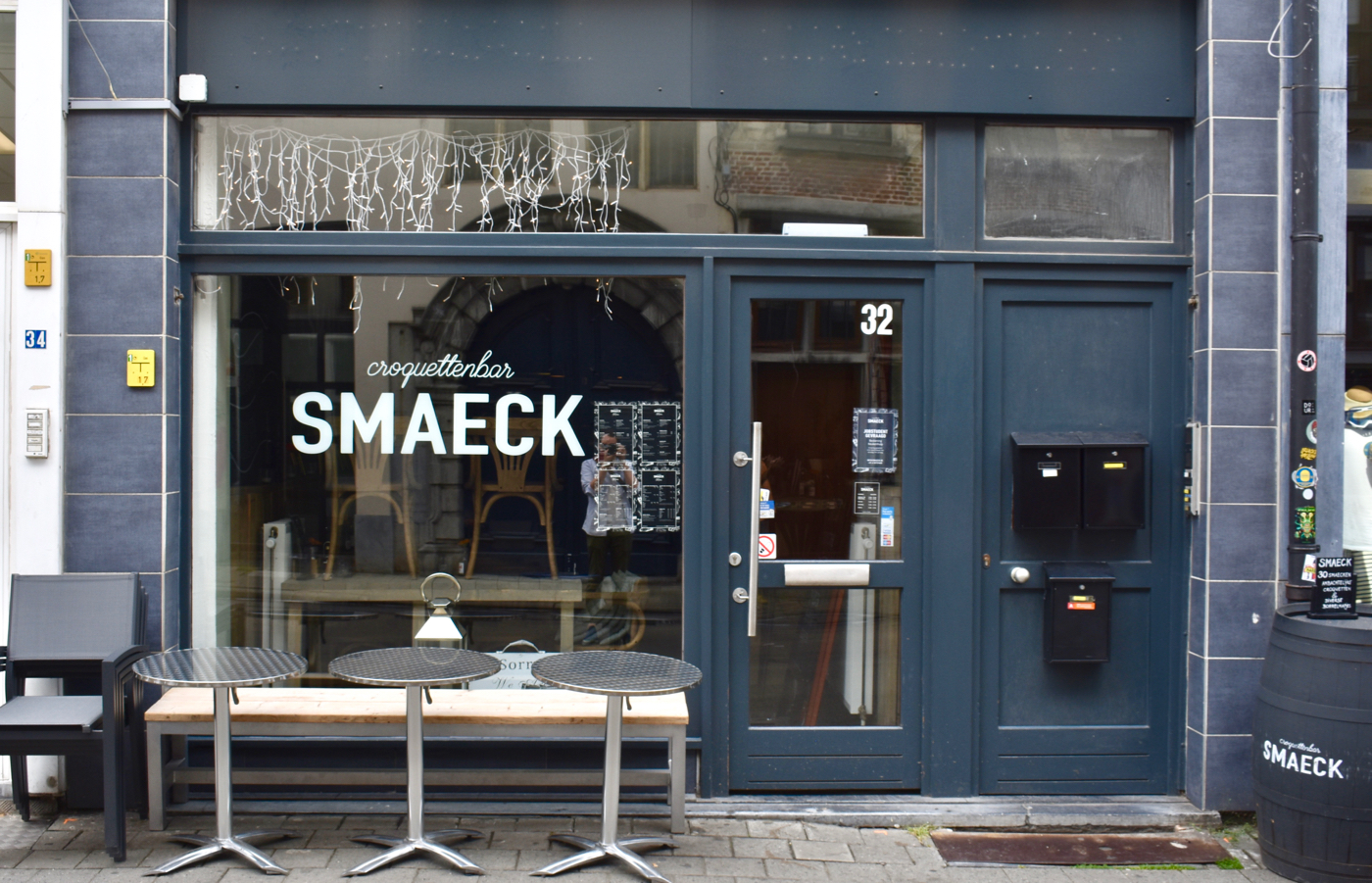 Back to sightseeing when appetites are sated, post-lunch is the optimum time to visit the De Koninck brewery, which has been brewing the city's most iconic beer since 1833. This is a really exceptional brewery tour – one of the best we've ever taken – and is self-guided, incredibly interactive and heavily informative with some laughs along the way too.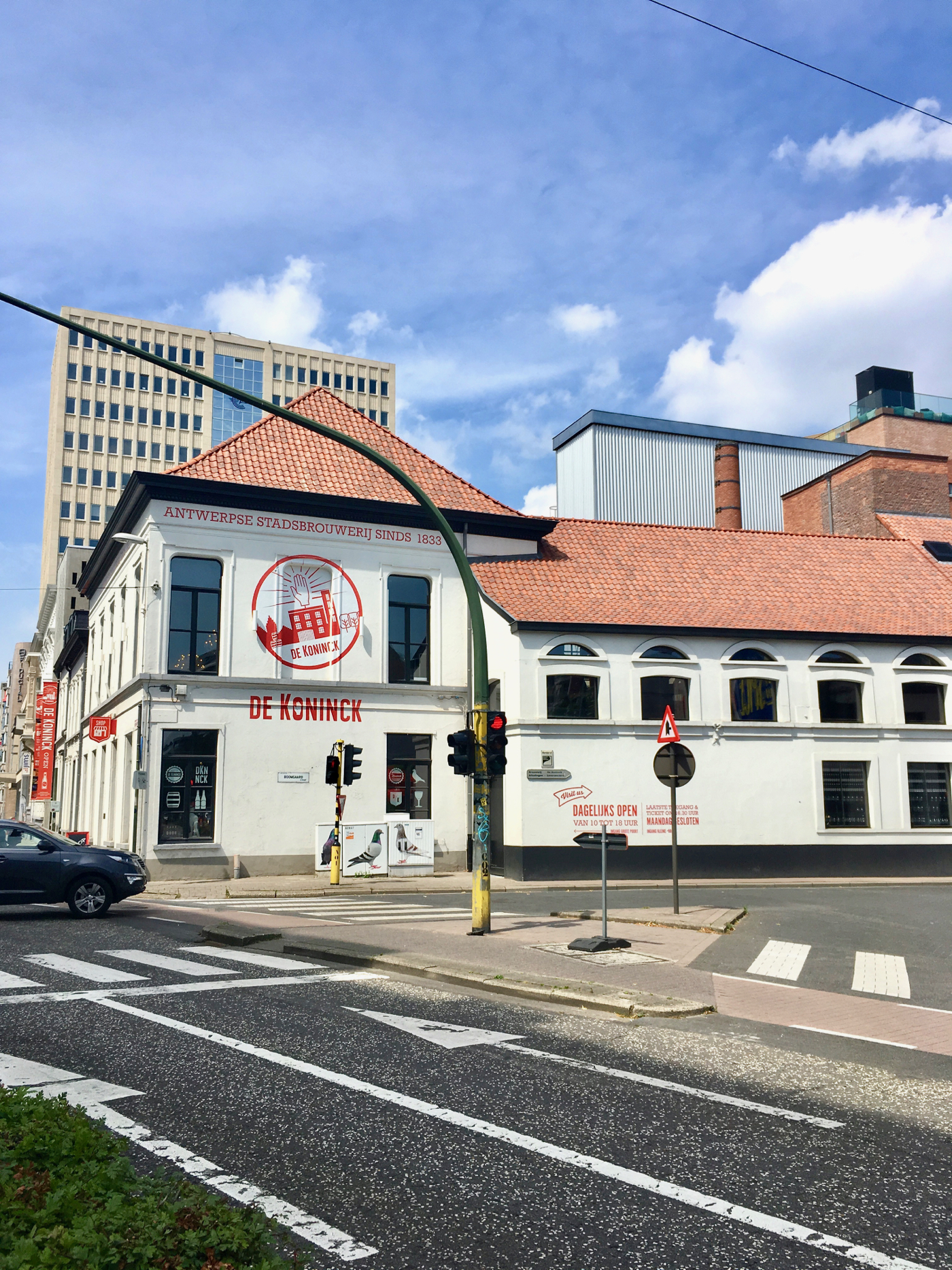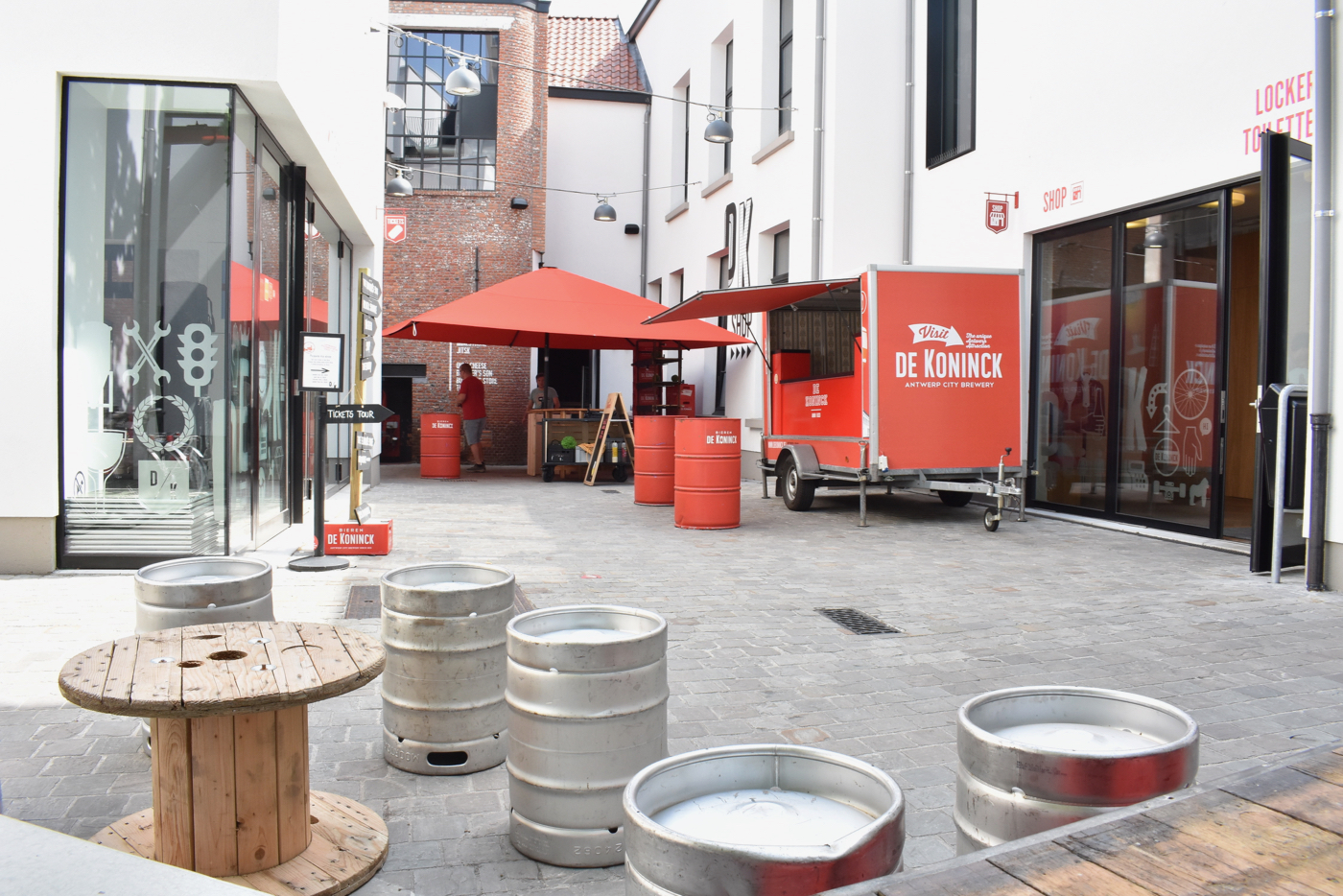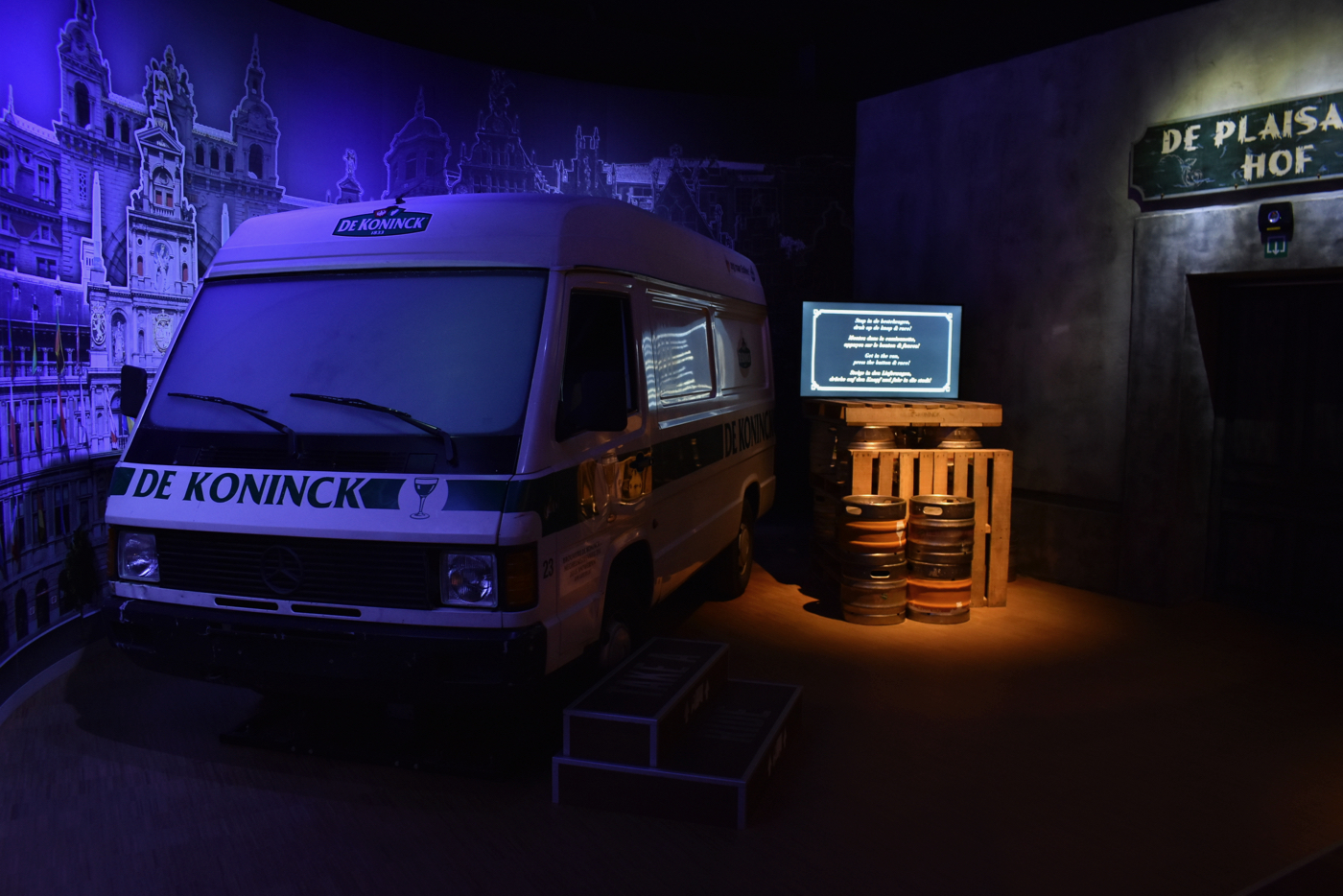 All in all, a trip around will take about an hour and a quarter. Though you cannot visit a brewery without tasting, and you will receive a flight of a selection of their flavours on tap. Drink them within the bar or in the brewery's courtyard. Entry is included in both passes, but otherwise costs €12 for anyone over 16.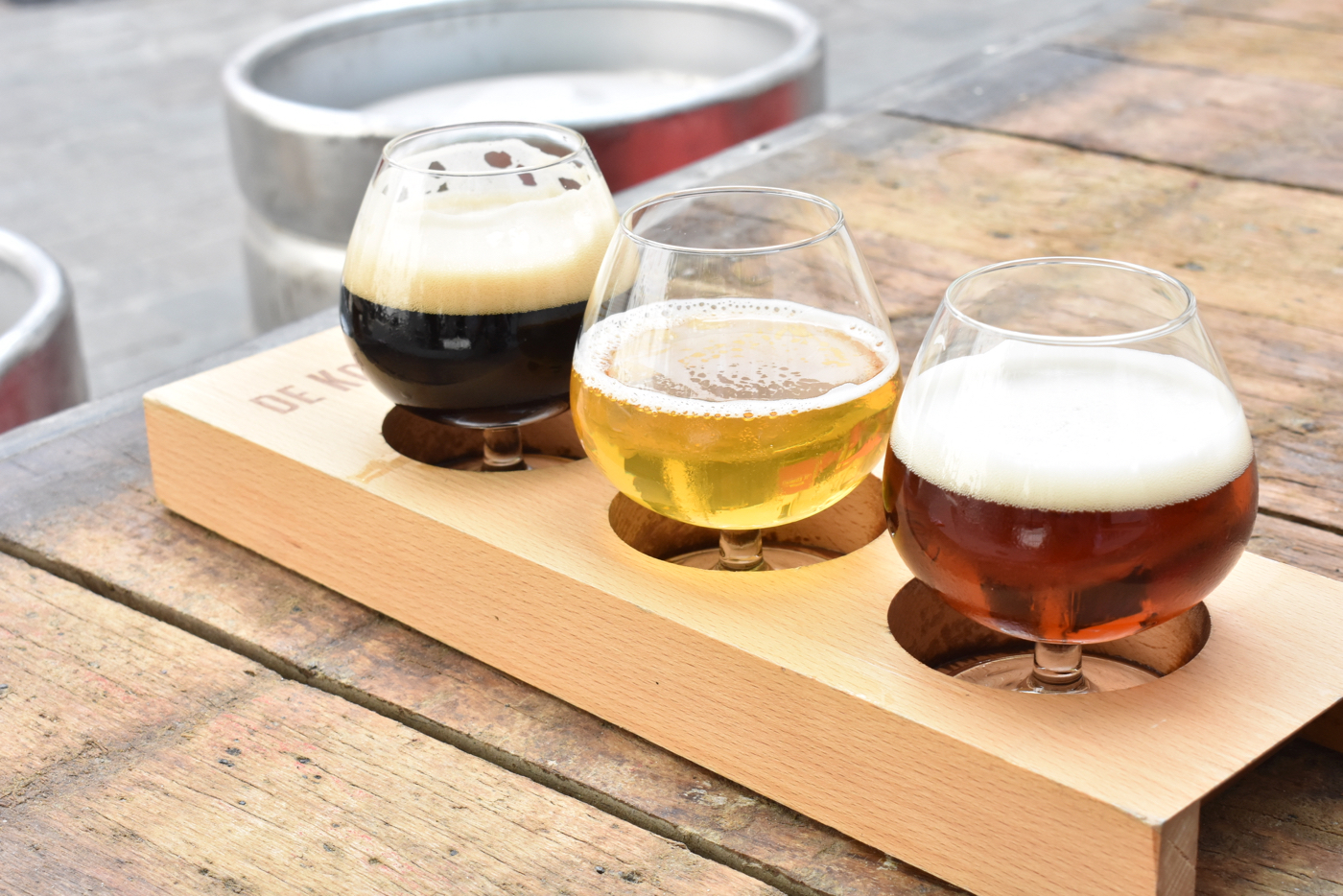 Don't leave the area without checking out the impressive cheese-shop (called Only Cheese, of course) and incredibly tempting The Butcher's Store next door, particularly handy if you're staying in an apartment or an Airbnb. The cheese and meats available here are absolutely exceptional!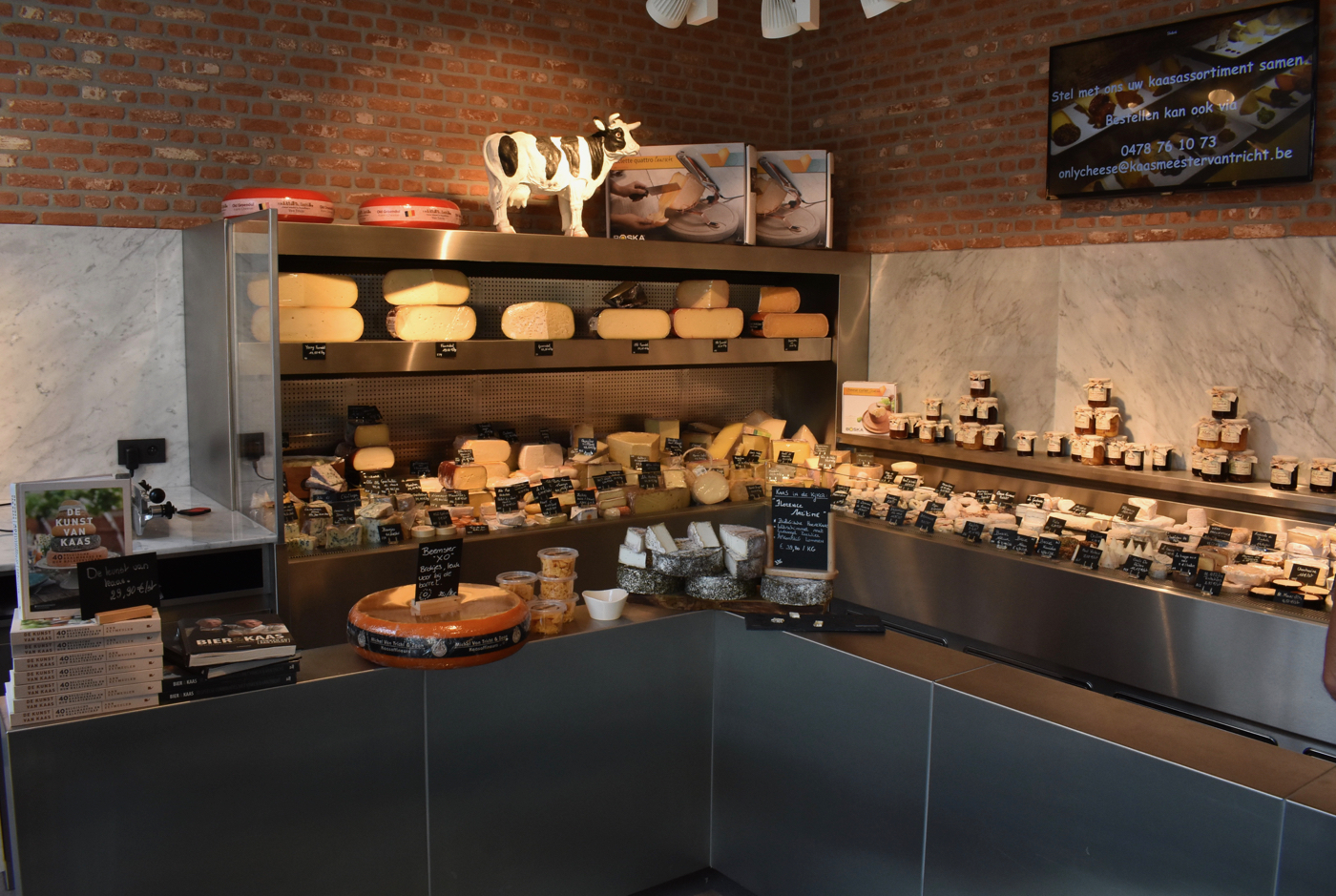 What's more, there's even a bakkeriej (Brood en Banket) and a chocolatier (Jitsk) in the complex as well! There's a restaurant serving the spoils of the butcher shop called The Butcher's Son set above the shop whilst a popular restaurant Black Smoke nearby is a BBQ restaurant and bar complete with rooftop terrace. Very much spoilt for choice, just down the road is also another bistro with an historic connection to the brewing history of Antwerp, called Afspanning De Hand.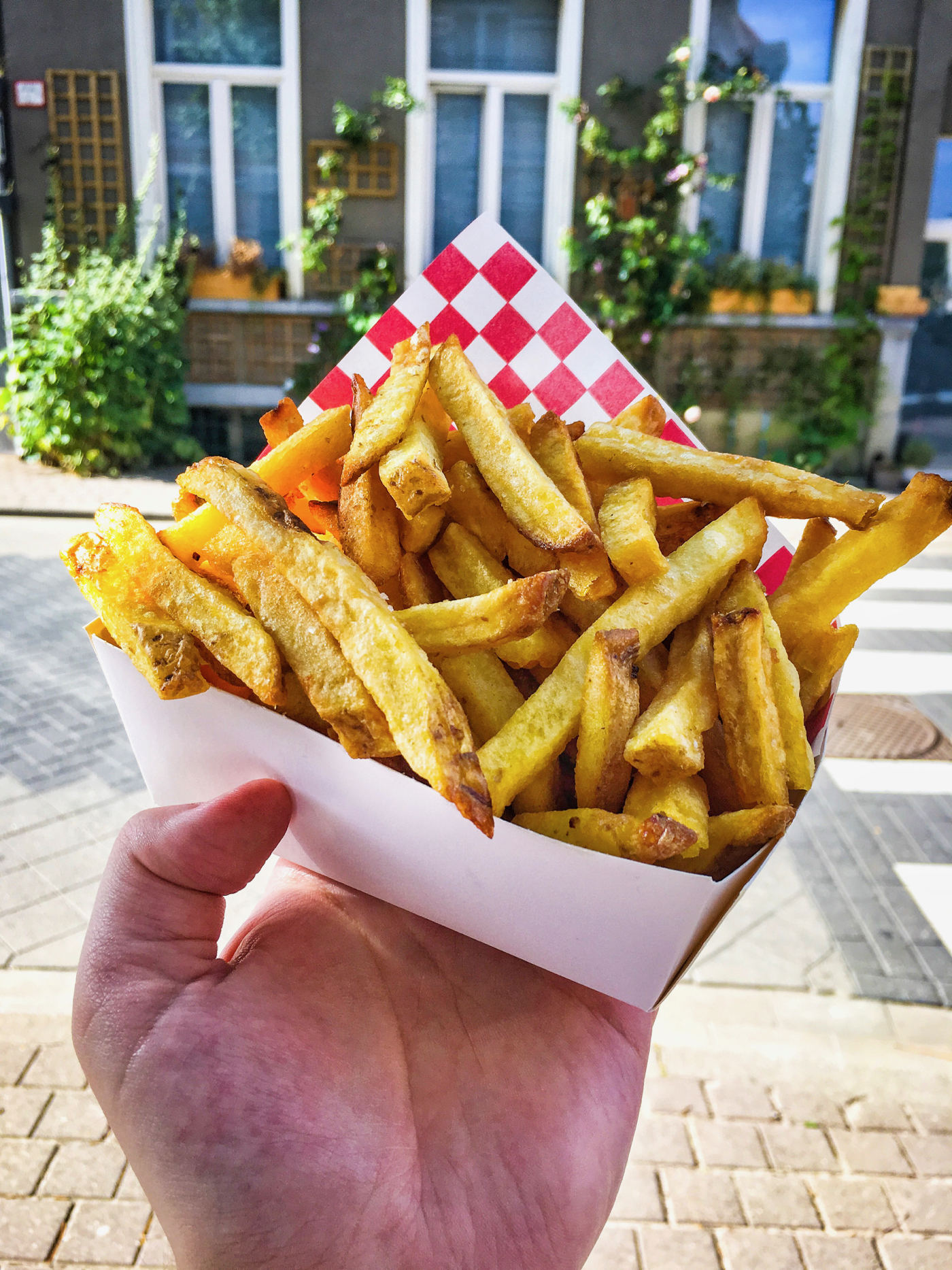 When in Belgium, you must sample local frites. For the fanciest fries you've probably ever had, Frites Atelier is for you. Born in Amsterdam out of frustration and a tiredness of typical Friteuris (not sure how one could feel that way?), chef Sergio Herman's place is renowned for frites with gourmet toppings, more akin to a restaurant than a takeaway. There's also Haute Frituur, too which we haven't tried but came really recommended. One that we did try though was Frieterij Boomgaardstraat in Berchem, which has a more eco-friendly approach to frites, a less oily more potato flavour profile, while served on gold trays.
A night cap at De Vagant is a must – a small but well-formed, old school jenever bar (right across from De Groote Witte Arend) We highly recommend sharing a couple of Jentons (jenever + tonic) if you've never tried jenever (the stronger, sharper older sister to gin) before, it's a great introduction. If you're lucky, you'll spot the house cat, too!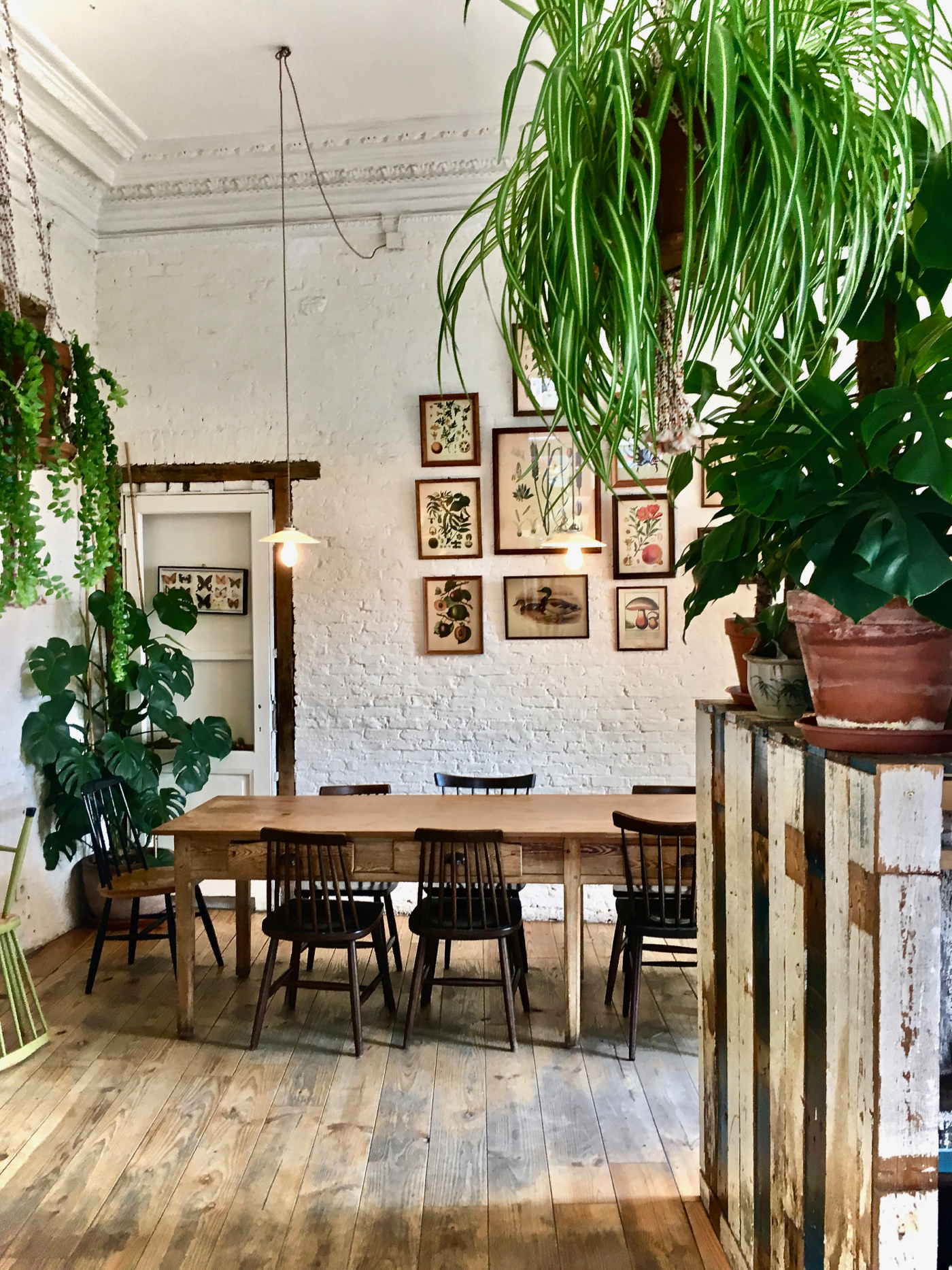 For our final morning we made the trip out to De Caravan on Damplein for brunch. Sitting outside on the comfy terrace, it's actually beautifully bright and lush inside too (blooming with plants, florals and – when we were there – avocado plants!) Worth the trip for coffee alone, it's in a quite quiet residential area and the food wasn't sensational (maybe we ordered incorrectly, choosing cheesy breakfast burritos while other plates looked far more appealing) but we enjoyed it all the same!
Looking for a gift, a memento or a piece of produce from the area before you leave? We stumbled across LocalStore just before we made our way to the train station. A designer store, deli and café with a terrace, it's the perfect place to browse, have a coffee, grab some lunch or just sit in the sun outside sipping a lemonade or glass of wine.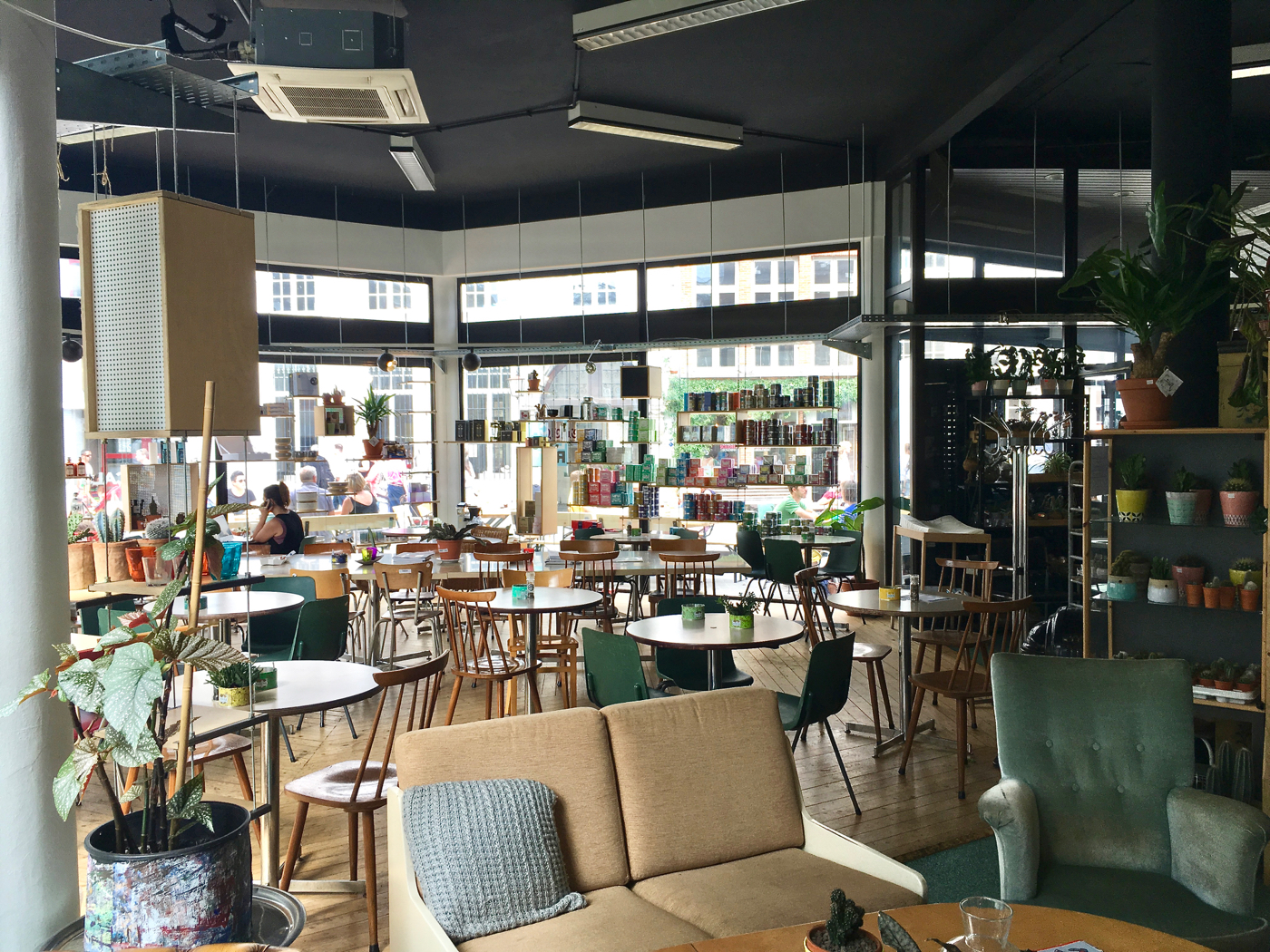 Other attractions well worth visiting include the Red Star Line Museum. As a port city, Antwerp was for many the city for boarding ships to the New World in the hope of a new life. This museum takes you on the journey many emigrants made. All ticket details are available here, including details of a combination pass for the Red Star Museum and the MAS. Entry is included in both tourist passes.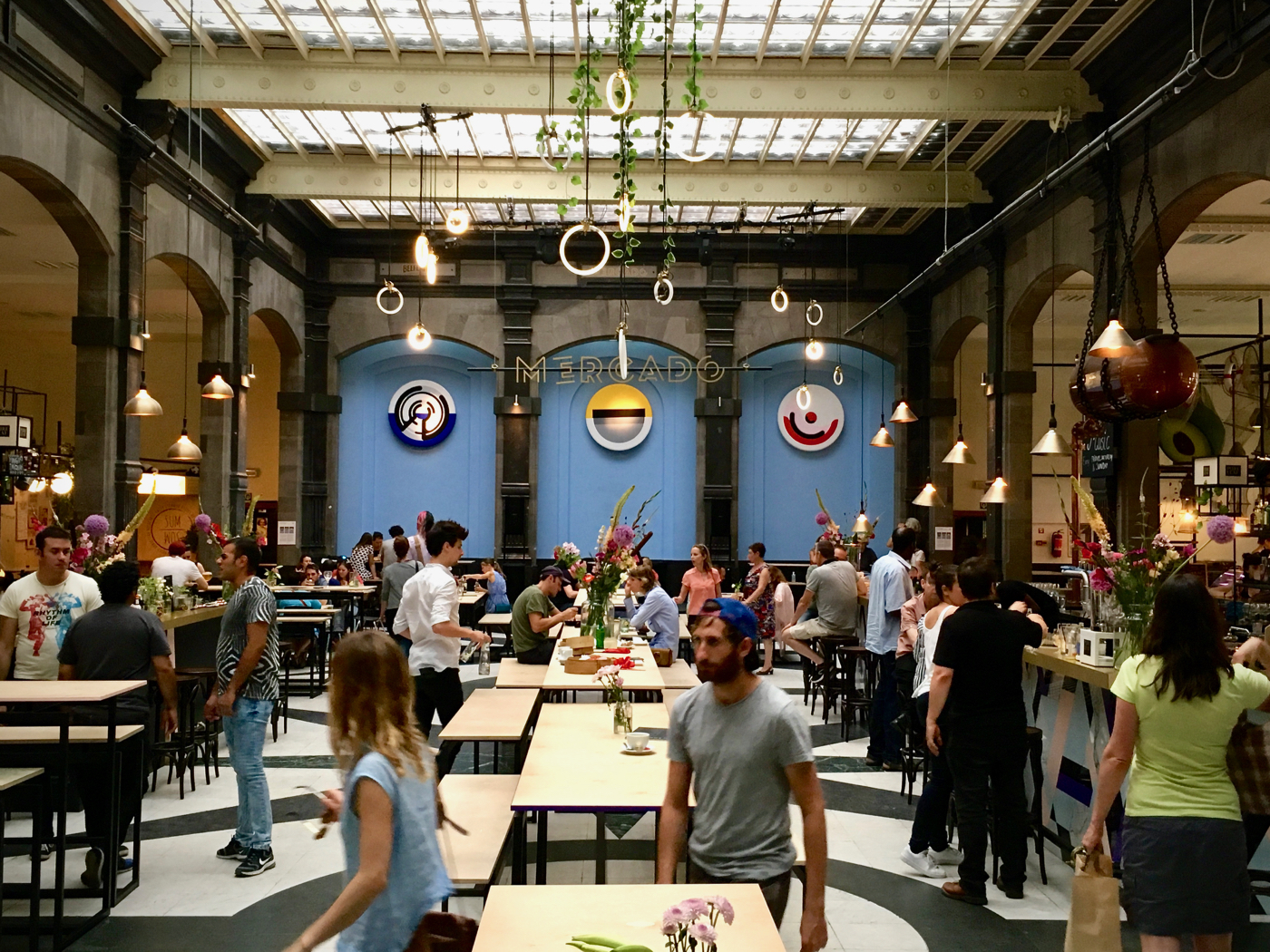 For street food and clever cocktails, maybe try Mercado on Groenplaats for lunch – a food market in a cool setting with lots of different stalls and bars offering tonnes of variety and choice and good value prices. We didn't eat or drink here, but it looked the part!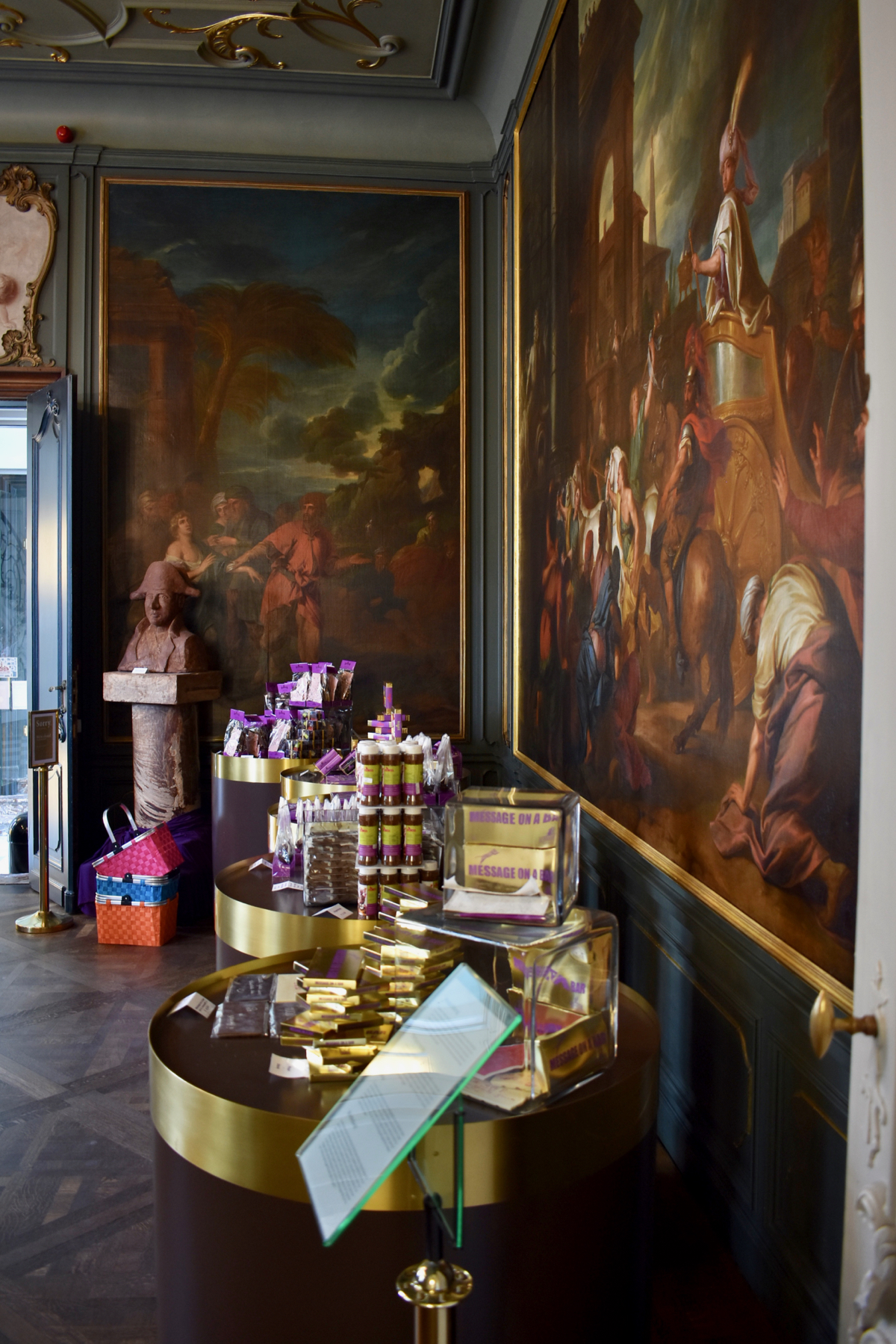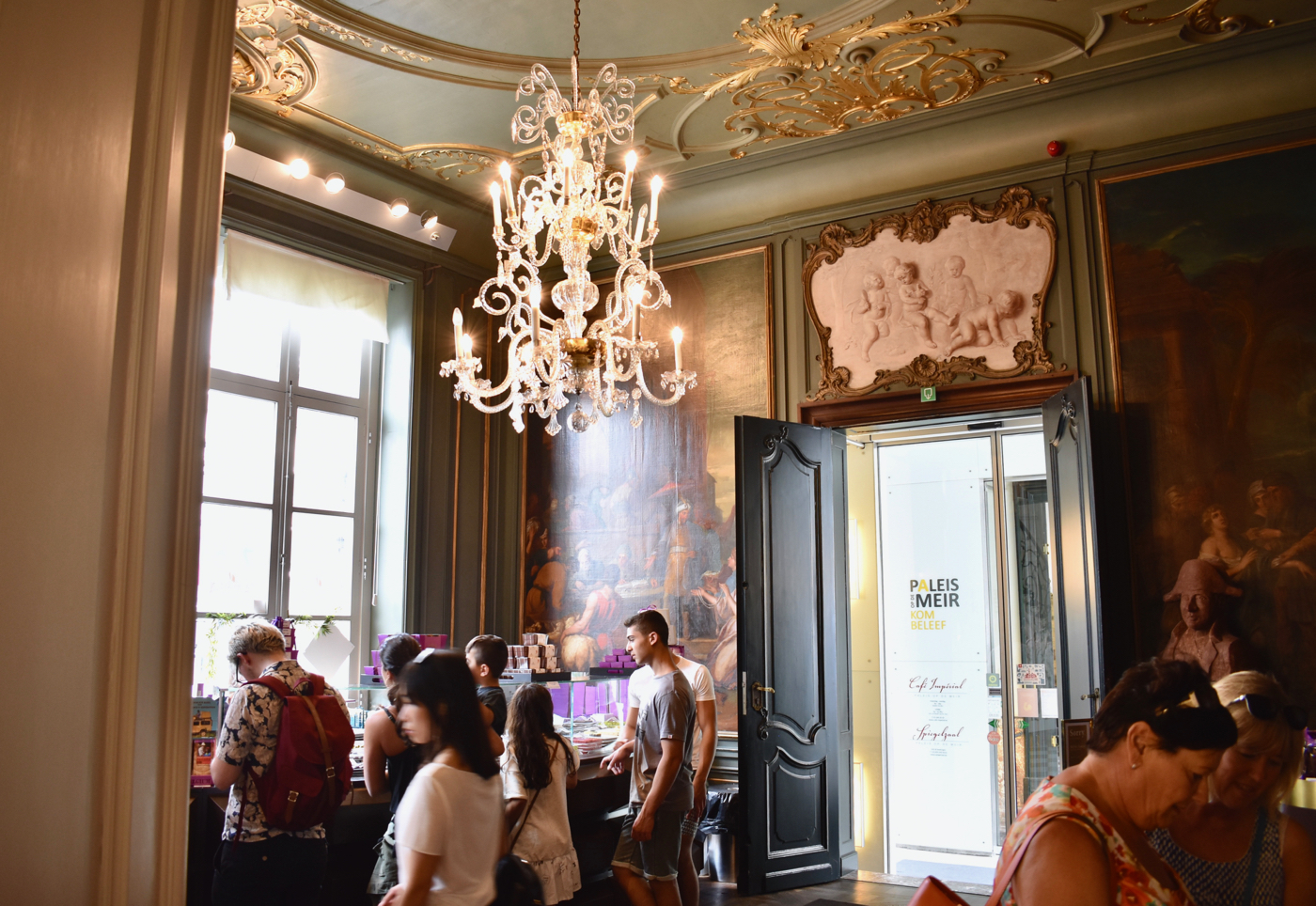 For a sweet treat, stop by The Chocolate Line right along Meir – an elaborate setting for Antwerp's premier 'shocklatier' Dominique Persoone, a chocolate maker who tears up the rule book with unique flavours, fillings and twists to traditional cacao treats. Using bean to bar methods and sourcing from the company's own plantation in Mexico, you will also find an outpost of The Chocolate Line in Brugge too.
We were completely drawn to the window at Philips Biscuits, then lured inside to pick up sweet biscuits and cakes of lots of different varieties. Styled like a shop of yesteryear and quite small inside, don't be put off by a queue to purchase – you don't want to be left out of the deliciousness, right?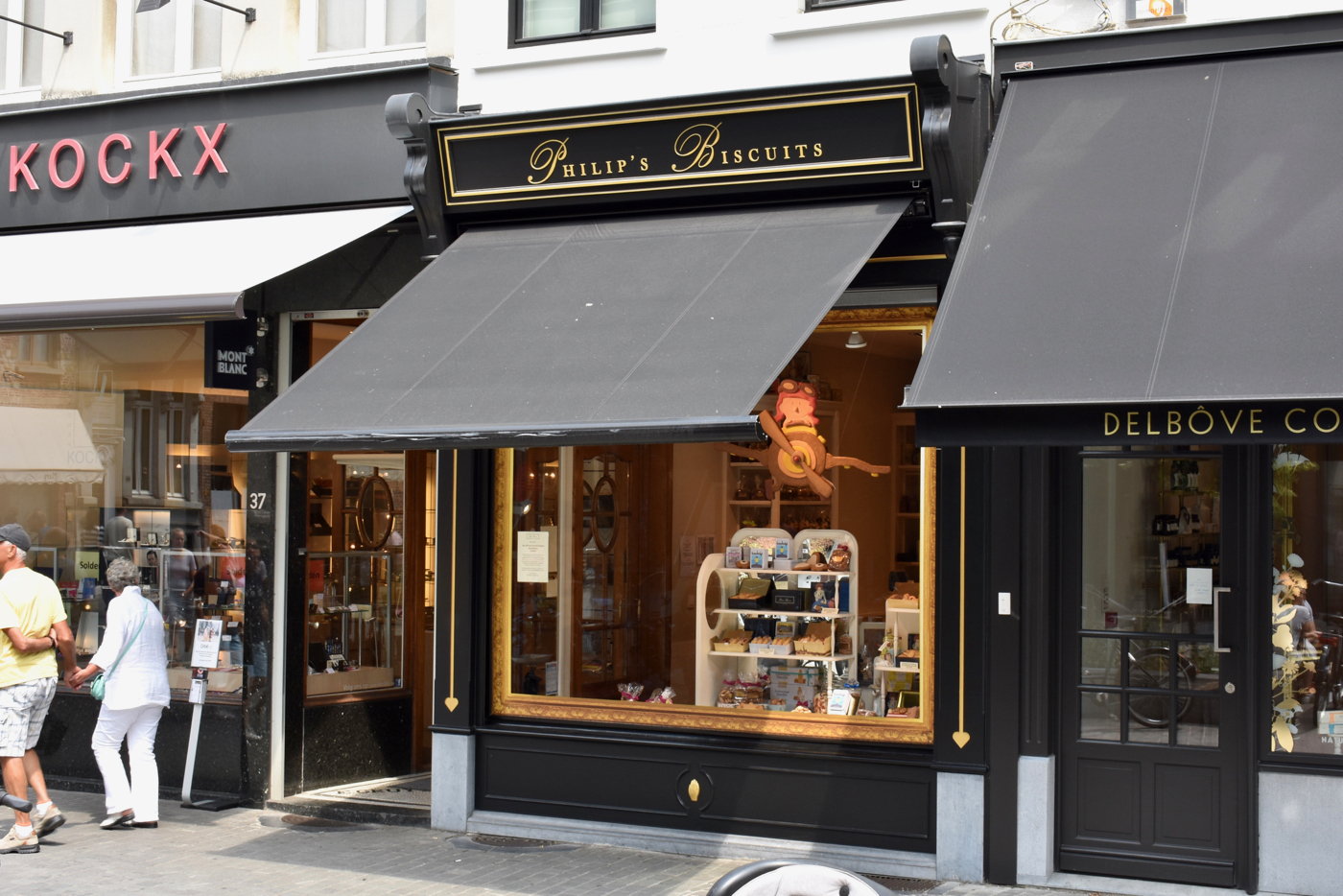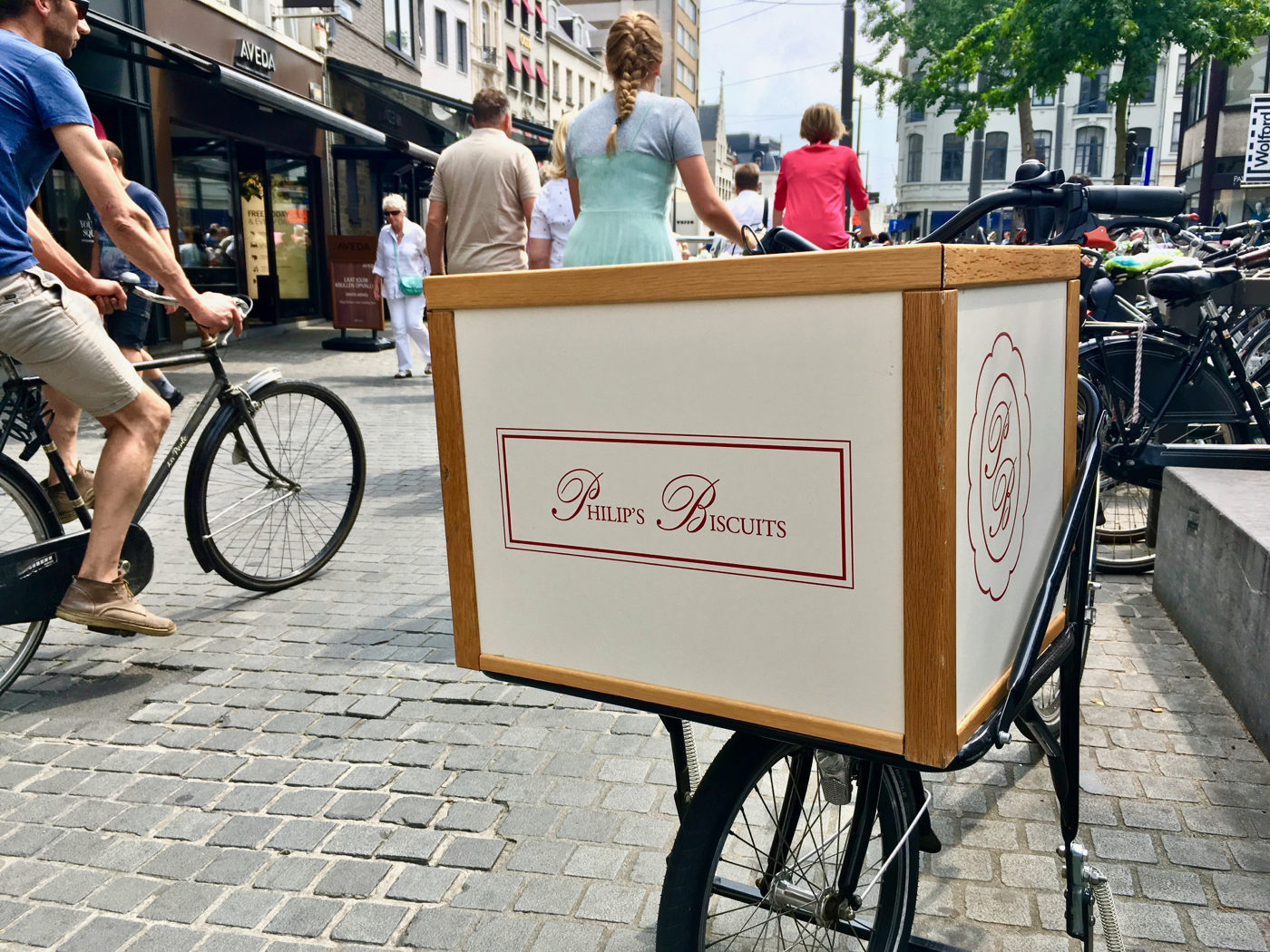 Apart from shipping, diamonds and beer, Antwerp is best known in style circles as the home of 'The Antwerp Six' – an acclaimed group of designers (including Ann De Meulemeester, Dirk Bikkembergs and Dries van Noten) who studied at Antwerp's Royal Academy of Fine Arts in the early 80's. Paving the way for hundreds of others over the coming decades and establishing Antwerp as a capital of fashion, the six stormed London but built up their design houses at home in Antwerp before growing internationally. The Mode Museum (MoMu) is a must visit for fashion fans and luckily it sits right at the top of the fashion district, running southwards towards Royal Museum of Fine Arts along streets like Kloosterstraat and Volkstraat.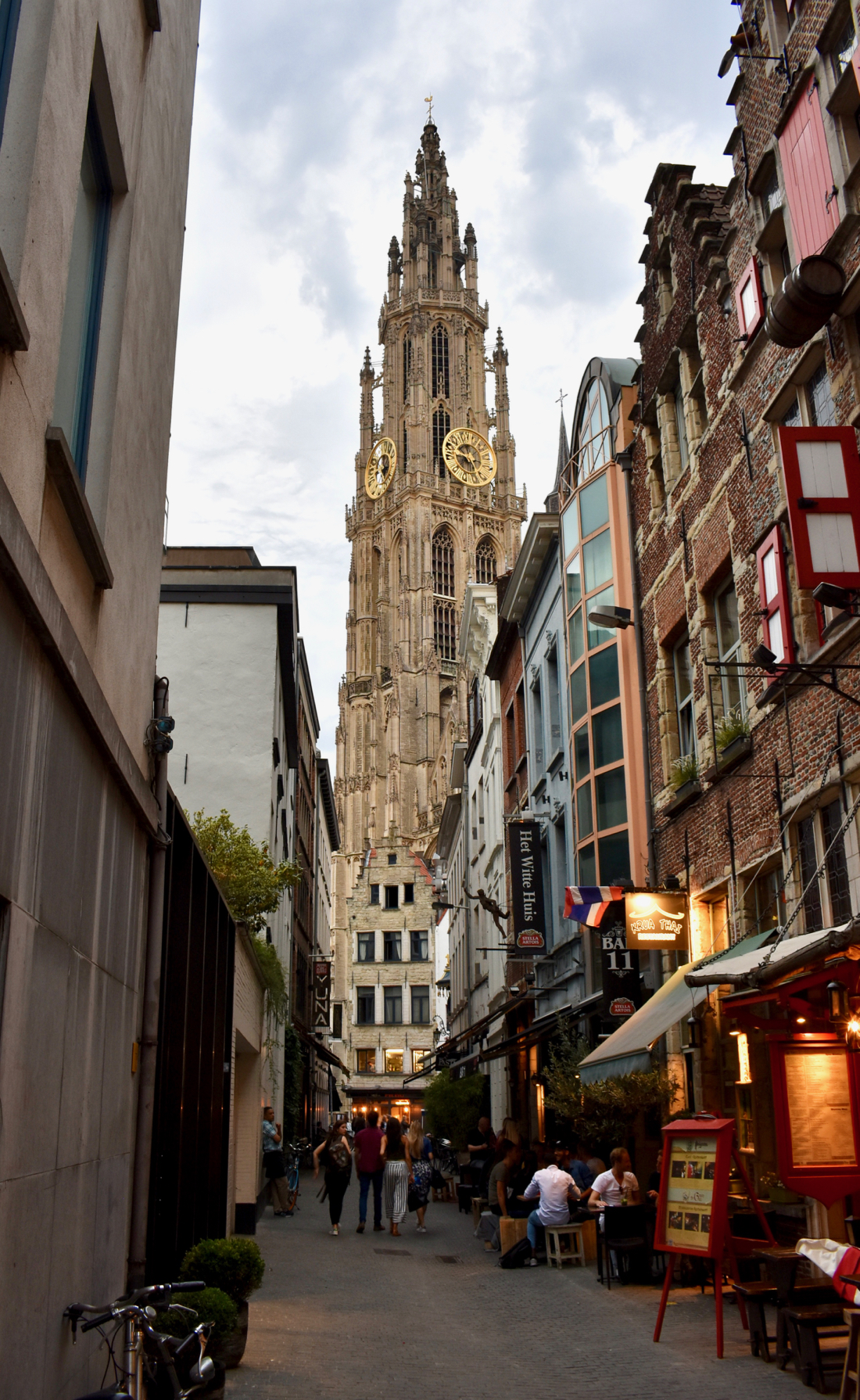 Antwerp is served by a local airport with flights from London City Airport with CityJet, but also a number of Spanish airports including Alicante, Barcelona and Málaga with TUI Fly Belgium. A greater choice of flights are available from Brussels Airport, followed by a 30 minute rail journey from the airport.
Eurostar services from London to Belgium are sold with the option of onward travel to any station in Belgium upon arrival in Brussels.
Travelling to Antwerp armed with our suggestions? Tag us on Instagram or Twitter with what you get up to!
For more of our travel and food posts from Belgium, click here!