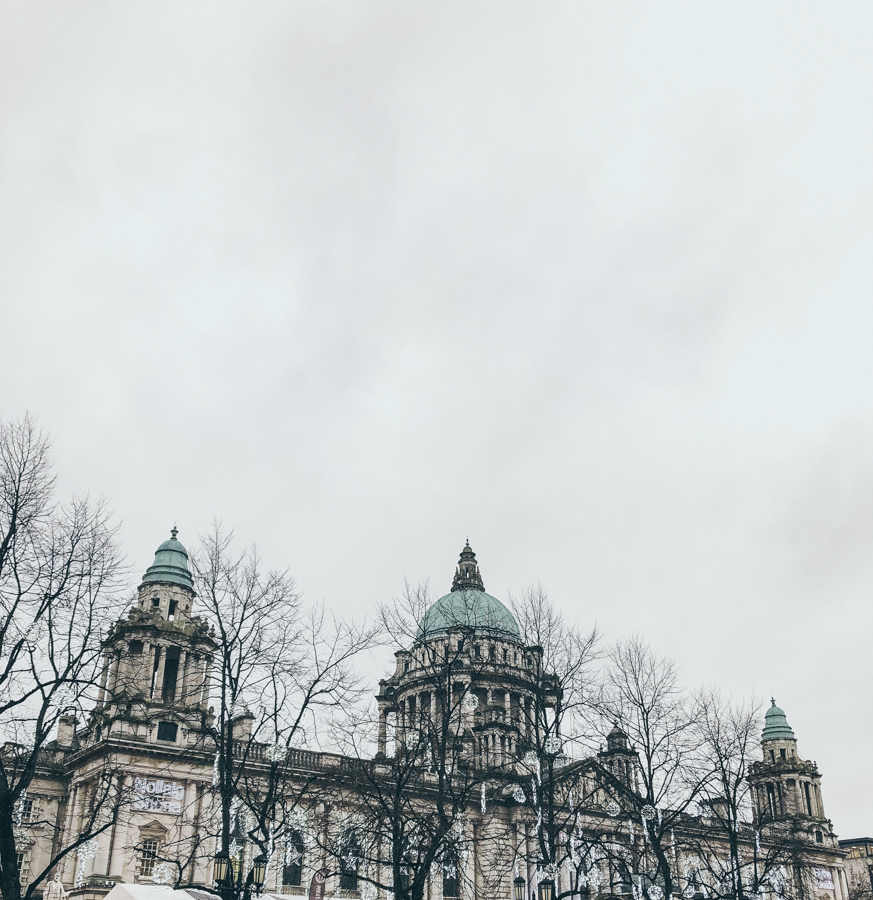 What better way to experience the city of Belfast than by taking a tour? The city is packed with interesting Belfast tours that document its history, its culture, its politics, its industries and its unique identity. We've taken our fair share of Belfast tour experiences and attractions in Belfast over the years, so here's our suggestion of what to book on and discover yourself!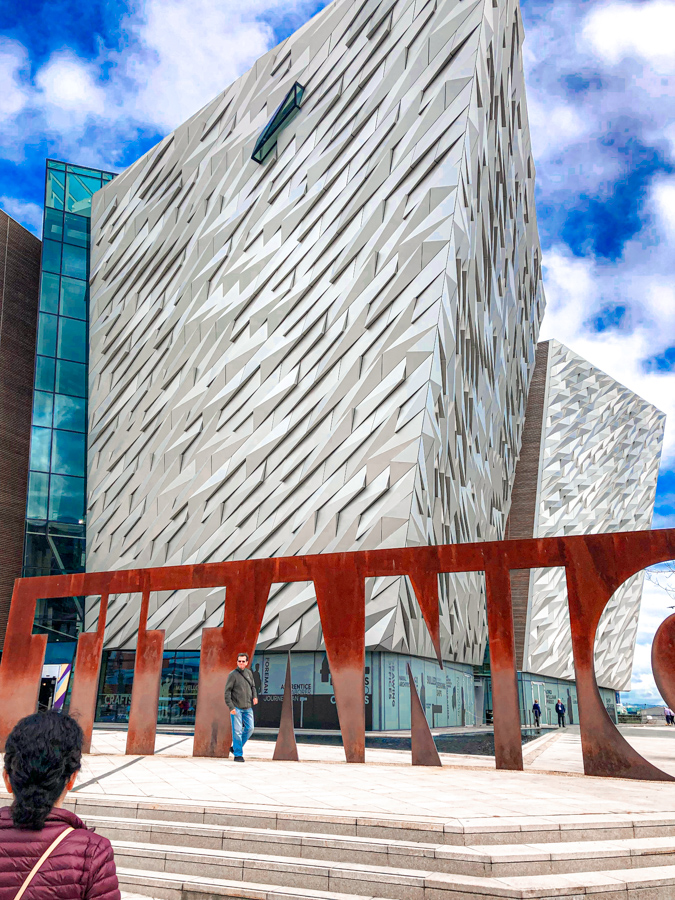 Probably one of Belfast's most successful attractions, with good reason as shipbuilding has been an industrial backbone of the city for generations and Belfast boasts building the iconic but ill-fated transatlantic liner Titanic in the early 1900s.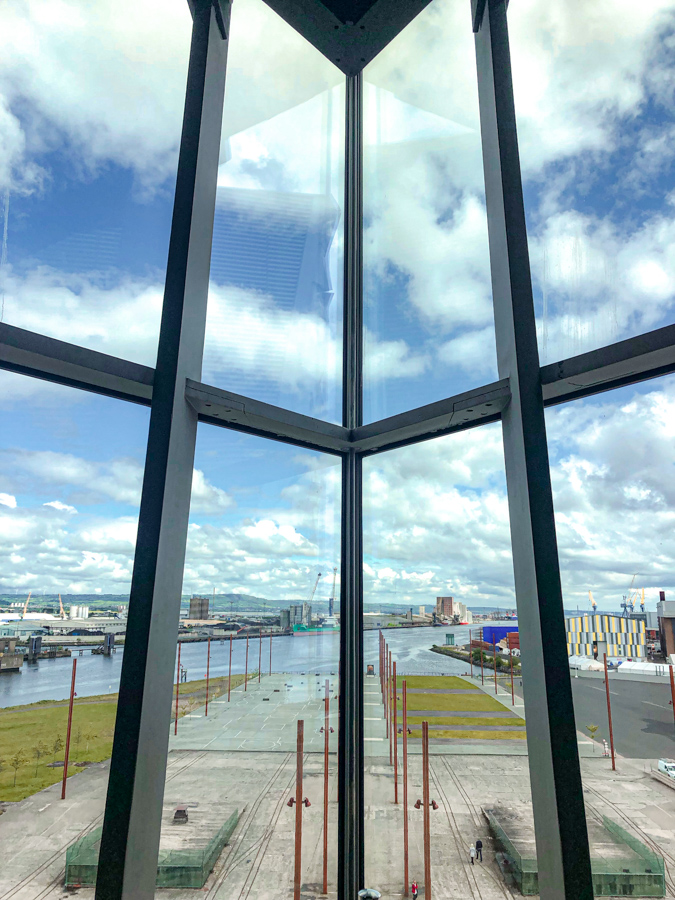 'She was fine when she left Belfast' is the proud attitude here, and the majesty of this mammoth liner is delved into in fine detail in this ground-breaking, award-winning museum and exhibition. Set within the Titanic Quarter of the city – where there's also a Titanic Hotel too! – it documents the shipbuilding history of the city as well as the journey from the cradle of the ship's commission to its deep sea grave on the Atlantic sea bed. Entertaining and interactive whilst at times chilling and emotional, there's vast detail included, right down to the interior of cabins, tableware, and the stories of certain people who boarded the liner.
General adult admission is £19, which is pricey, but it's a huge exhibition – interactive in parts – and it really does delve into every last detail. This is world class in terms of museums, so rest assured it's well worth a couple of hours spent here.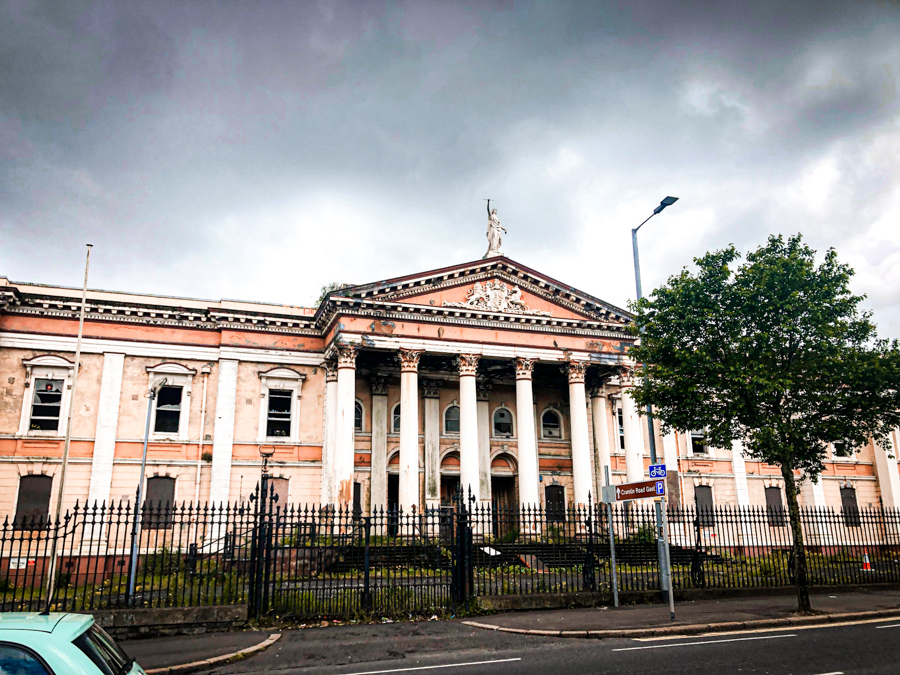 Much like the popularity of the Dublin counterpart, Kilmainham Gaol, Crumlin Road Gaol has a powerful history and daily guided tours delve into the intricacies of this iconic prison.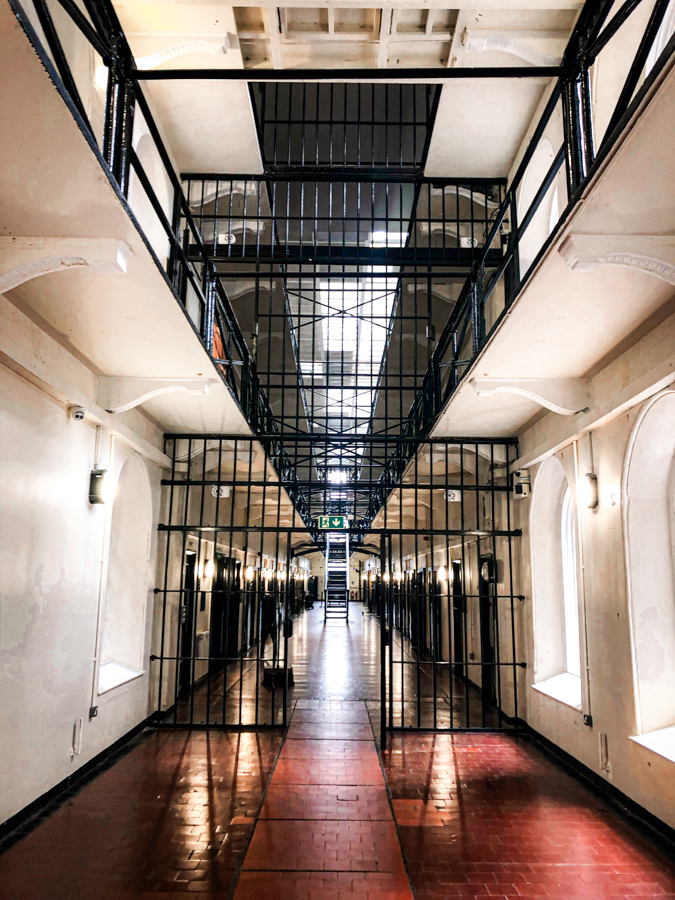 Built in 1845, this Victorian style of prison saw 150 years of service before being commissioned in the mid-Nineties and undergoing a big renovation to become the popular visitor attraction it is today. Guided tours bring guests around the building from the holding cells to the C-Wing and Centre Circle to the Hanging Room and the Graveyard; as well as the underground tunnel which links the former courthouse with the prison . You'll see some of the most notable areas and operations and hear stories about both the prisoners and the officers throughout the Gaol's existence, running to about 75-90 minutes per tour.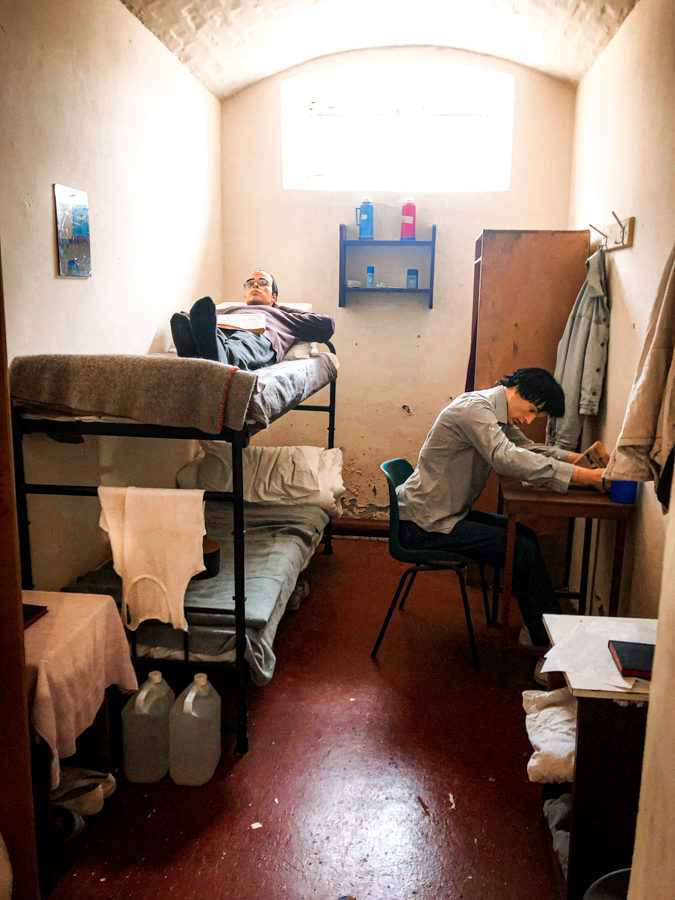 This is an engaging and fascinating tour experience, open to all ages but some aspects – such as the hanging room – may not be suitable for younger children, but there's always opportunities to step outside or to avoid certain aspects. Tickets cost roughly £12 per adult, but pre-booking online is advised and even gives a discount to £9 per adult. Tours begin at 10am daily and run until 4:30pm.
The epicentre of the city for most, set right on Donegall Square, Belfast City Hall is a beautiful example of a small yet lavish council building. As Belfast wasn't always the bustling city we know and love today, it was only in the late 1800's that Queen Victoria granted city status and with that came the need for a main building for civic activities and thus opened in 1906.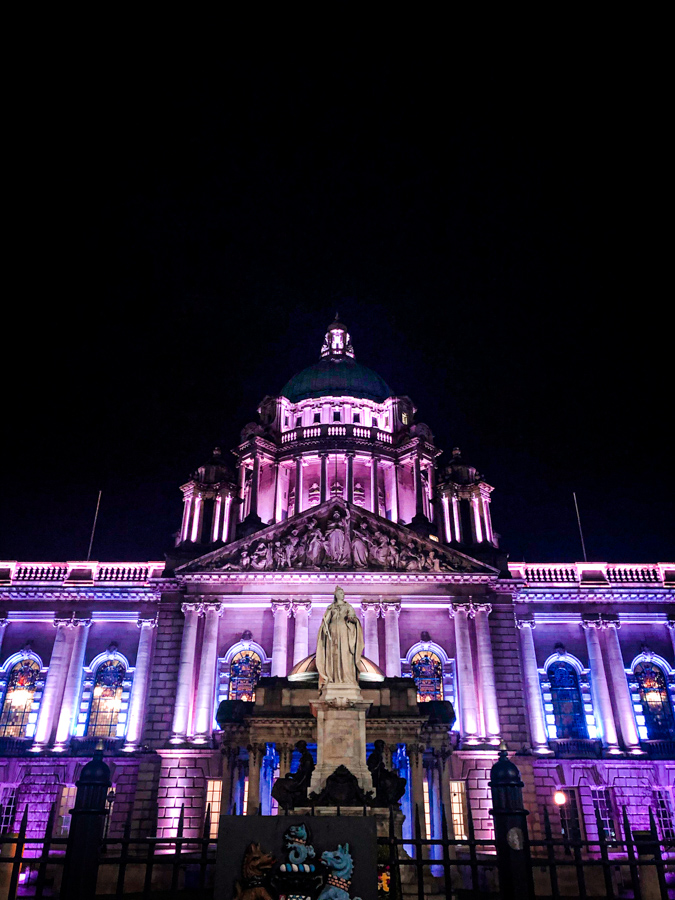 The architecture is one thing, but the stunning artwork is another, and in this main council building of the city you'll be able to experience the council chamber, see the robes and hear more about the traditions and inner workings of the building and all its various activities.
Experienced guides lead free public tours every day, taking around an hour or so in length, which delve into the history of the Hall and talk through its features. First come, first served, simply register on arrival at reception about 10/15 minutes before the tours begin.
Very simply, there are three tour times a day. Seven days of the week there are tours at 2pm and 3pm, whilst on weekdays an early tour takes place at 11am whilst on weekends an early tour begins at 12 midday. In the high season around late Spring to early Autumn there is sometimes an extra additional weekend tour at 4pm on a Saturday and Sunday.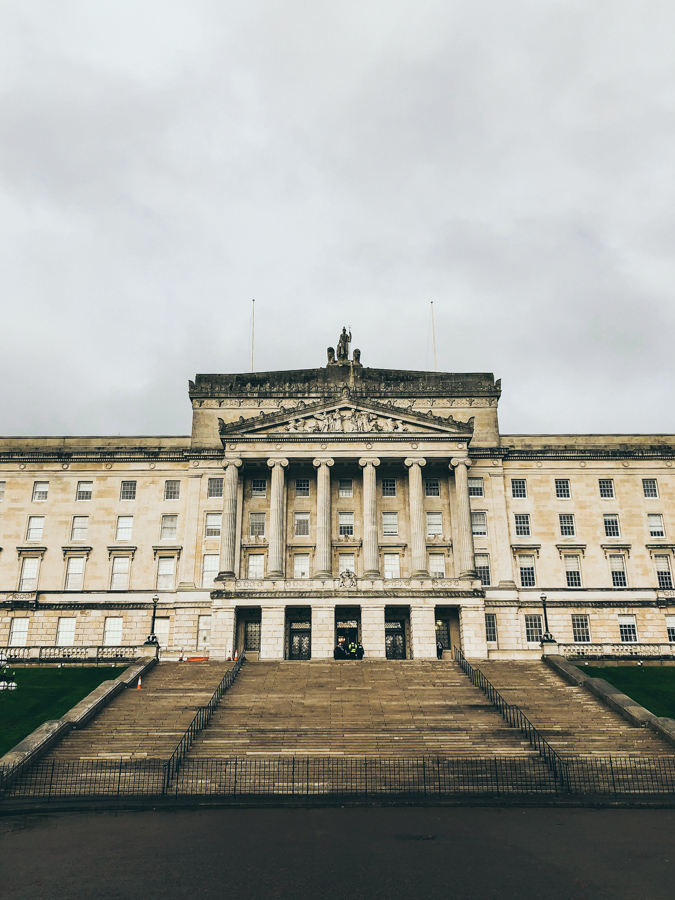 Whether you're into politics particularly or not, we cannot vouch for this tour enough. Northern Irish politics is intrinsically fascinating and fraught in equal measure, so learning a little more about the inner workings of the government (when they actually are governing, but that's covered on the tour too!) is very interesting and eye-opening.
Guided free tours typically take place every day at 11am and 2pm. No need to book, just arrive in plenty of time (it's about a 15 minute walk from the entrance gates to the building, plus about five to get through security and into the reception so bear that in mind, best to leave 30 minutes for that before the tour starts).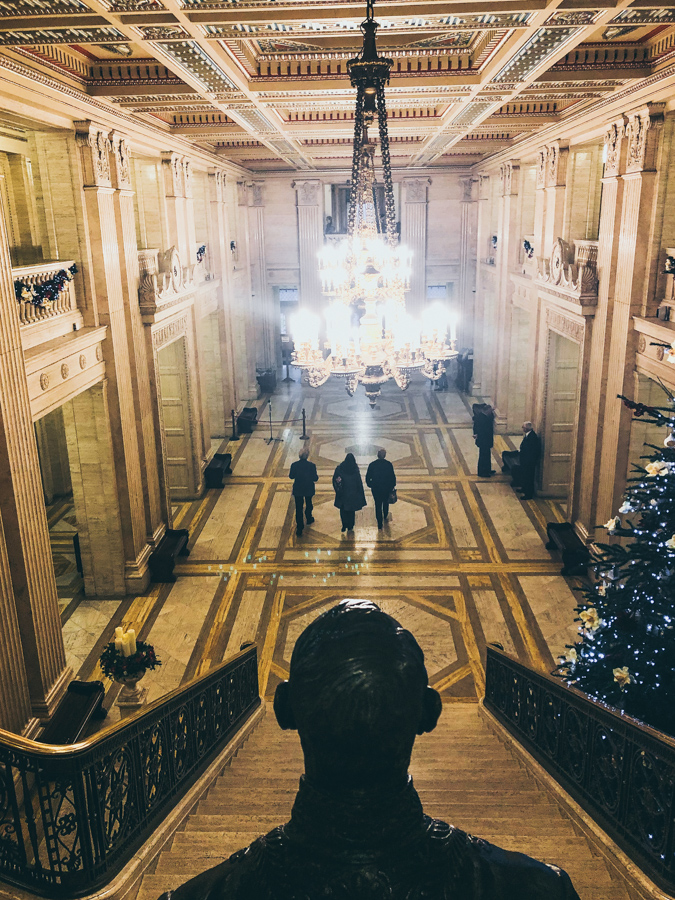 The guide we had when we decided to do the tour was wonderfully engaging, open and honest to answering any questions and seriously knowledgable about NI politics and everything to do with the Assembly.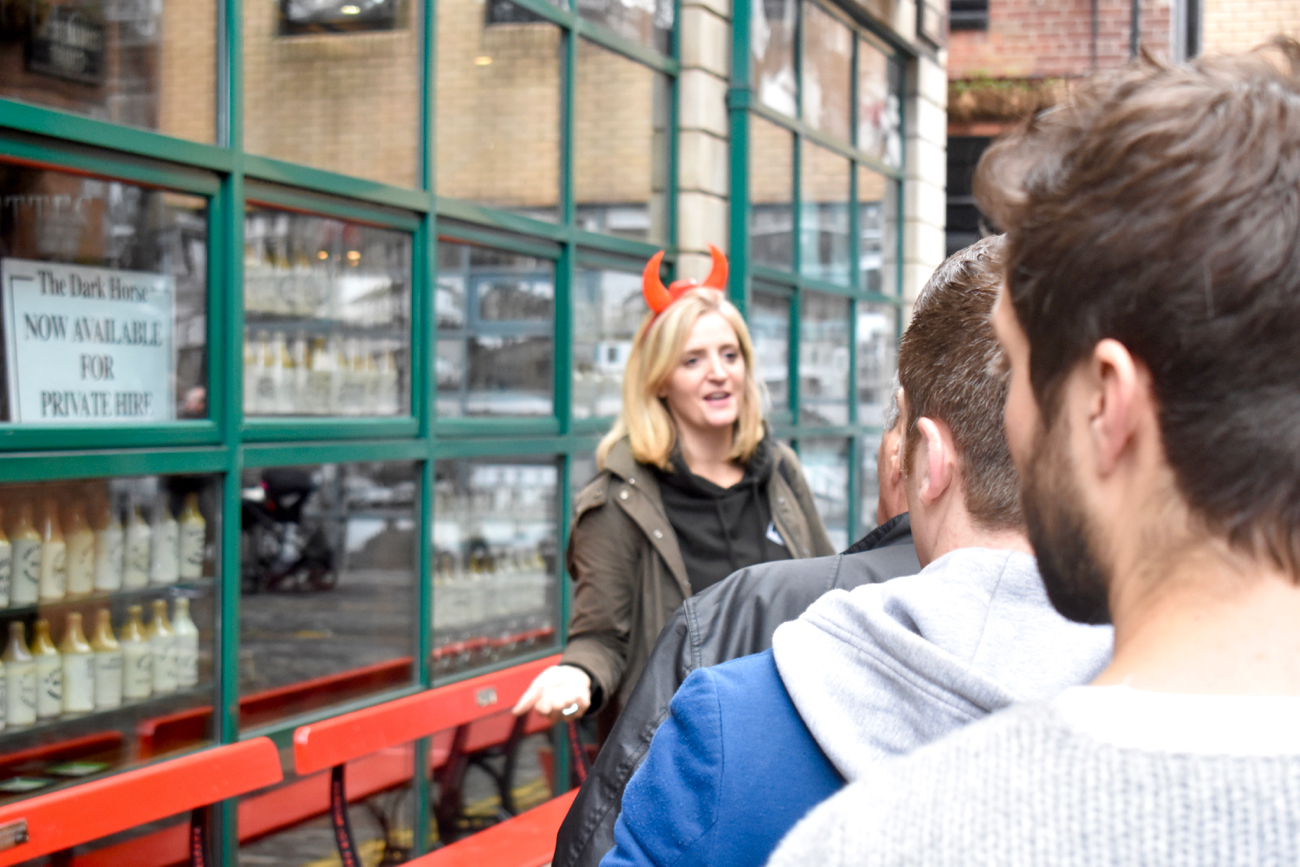 Run by the incredibly enterprising duo Caroline Wilson and Phil Ervine, Taste & Tour NI is their company which runs an array of incredibly engaging, entertaining, informative and fun walking tours across the city and beyond, focused on food and drink. From Gin Jaunts to Craft Beer Crawls and Whiskey Walks , they aim to "take you off the 'eaten' track" as their motto, and their four-hour Belfast Food Tour is their main food-led walking tour of the city.
Kicking off in St George's Market meeting some of the producers who appoint this historic and iconic covered Victorian market, the tour then stops at some of the best traditional bars in Belfast. You'll try black pudding, champ, local cheese, charcuterie, coffee, beer and more. Following their own advice, there's no need for breakfast before or lunch after (and best keep the car at home, too, and make a proper day of it) as this tour will leave you sore from belly laughs and full for the afternoon.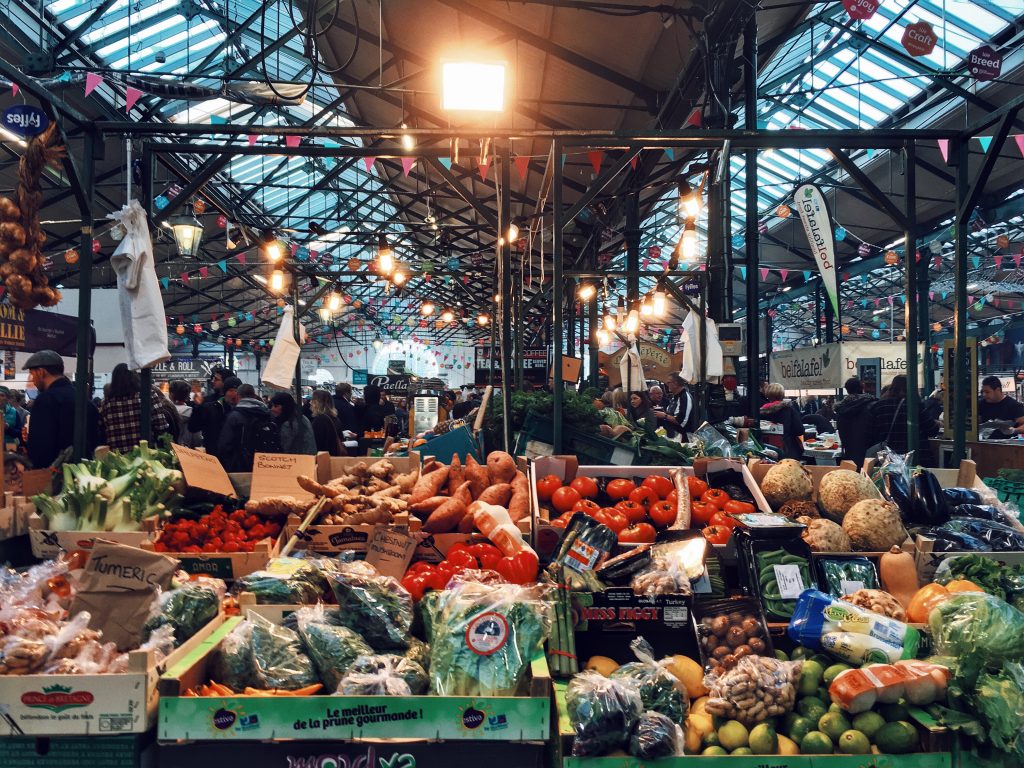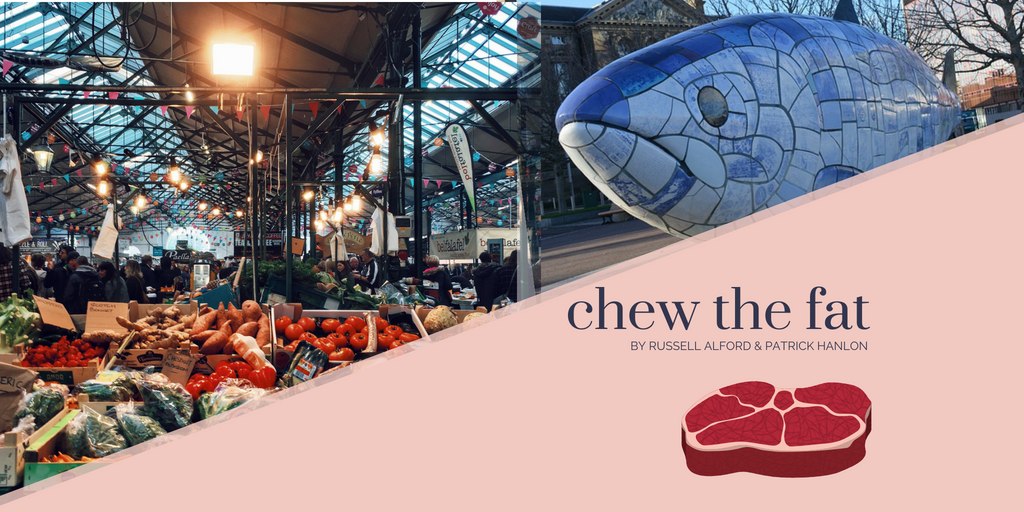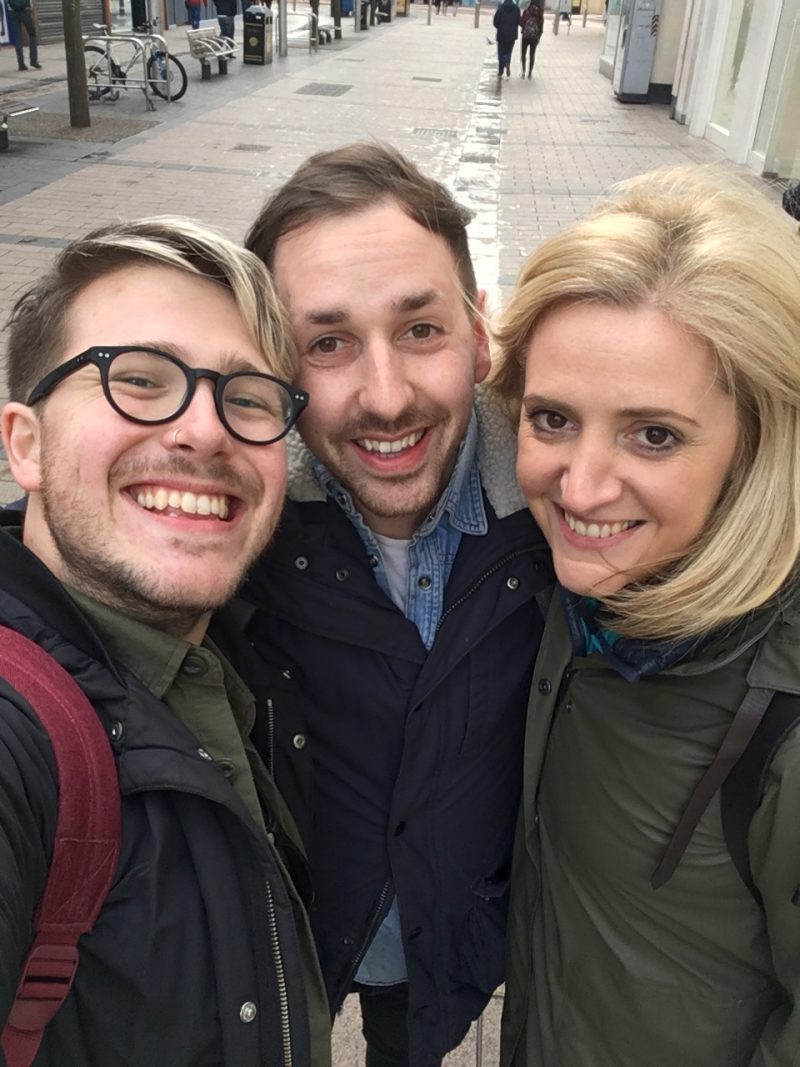 It's well known that we're lovers of a bus tour. It's the perfect way to get your bearings and a brilliant overview of any destination you visit, but with Belfast City Sightseeing Tour it's unique as it's a live commentary tour. So whether you're on the upper (open) or lower deck of the bus, you'll have a tour guide offering live commentary as you pass key sights, rather than a pre-recorded or automated track delivering information. This offers that personal, local's perspective and also necessary humour and unique insights and tidbits.
The bus departs from outside Carroll's gift shop on Castle Street and visits Titanic, Stormont, SSE Arena, Queen's University, and Crumlin Road, as well as the mural walls and both The Falls and Shankhill roads. It's hop on-hop off so you can choose a stop to alight at and continue exploring on foot. We usually do the full route first, then go back to wherever piques our interest, either on foot or getting on again and returning to a specific stop.
Black Taxi Tour
To understand the neighbourhoods of Belfast city, the division that lingers in areas to this day and to get a local's perspective, a Black Taxi/Black Cab tour is the way to go. More in-depth than the bus tour, a local taxi driver will take you around key sights of the city and explain more, stop, you can take some pictures at the murals and ask any questions you have. Not only educational, having that one-to-one dialogue and interaction with a local taxi driver is the prime example of the hospitality, warmth and friendliness the city's people show tourists in general.
We haven't taken one of these yet so we can't recommend a particular company or driver, but as we're so close to the NI border, we've had family and friends take these tours on several occasions so have heard lots –– and it's an iconic experiential tour that's typical of the city, too. NI Black Taxi Tours | Paddy Campbell's Black Cab Tours | Belfast Tours | Black Taxi Tours | TaxiTrax | CabToursBelfast
**All Belfast tours and Belfast attractions' prices, timings and information correct at the time of writing, November 2019.