In paid collaboration with Malmö Town
There's something about Malmö that keeps drawing us back. After our first trip to the city during our epic #6WeeksOfSweden trip in 2018 (in which we spent three weeks there!) we returned for a further two trips within the year – and we still can't quite put our finger on why Malmö has very much captured our hearts. One thing we do know for sure is that when we're in this city, we eat very very well.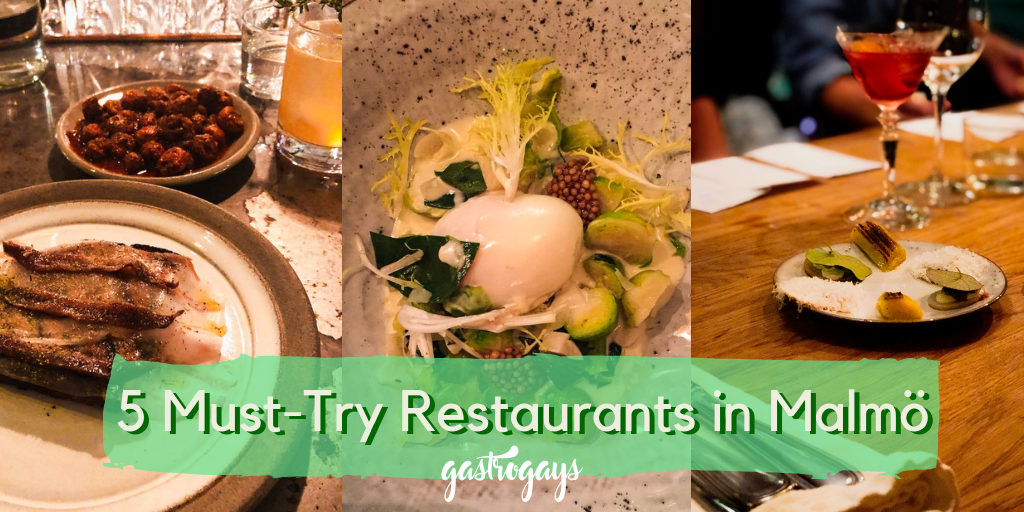 Thankfully the New Nordic vibes haven't bypassed this southern Swedish city, especially as Copenhagen sits just a short train ride away via the Oresund Bridge. Malmö gets much of the benefit of being Copenhagen's neighbour and influence trickles over the strait making Malmö just as exciting for Nordic fine dining, as well as cheaper, casual eats, too – albeit on a smaller scale than the Danish capital. If you're planning a trip to Malmö – whether it's a snappy, weekend city break, or a week-long holiday like we often do – you'll be spoiled for choice, and here are six Nordic-influenced, must-try Malmö restaurants we recommend!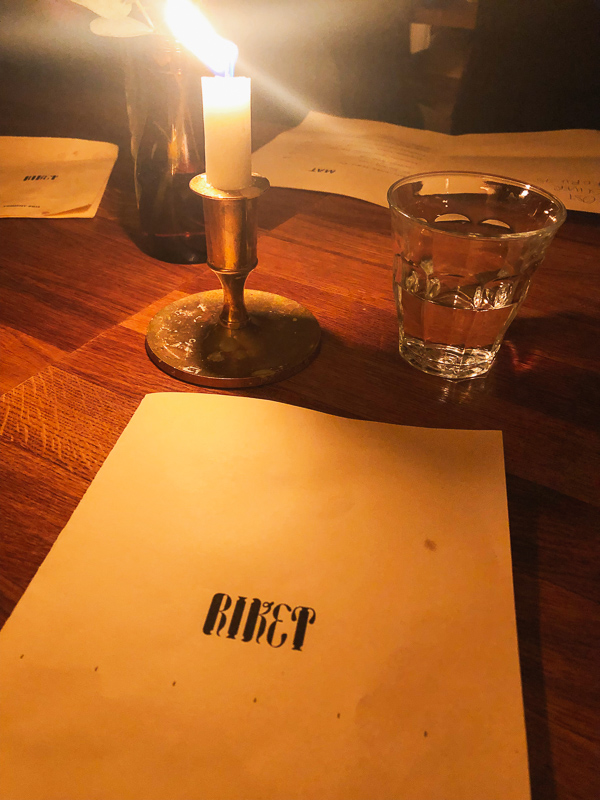 When we arrived in Malmö for the first time, we were armed with recommendations but in the first day or two asked quite a few locals what their pick of the top restaurant in Malmö was. Overhwhelmingly, Riket was pointed out as the hottest new table in town. However, on that trip we couldn't get a table, so on our second visit we made a point to dine here.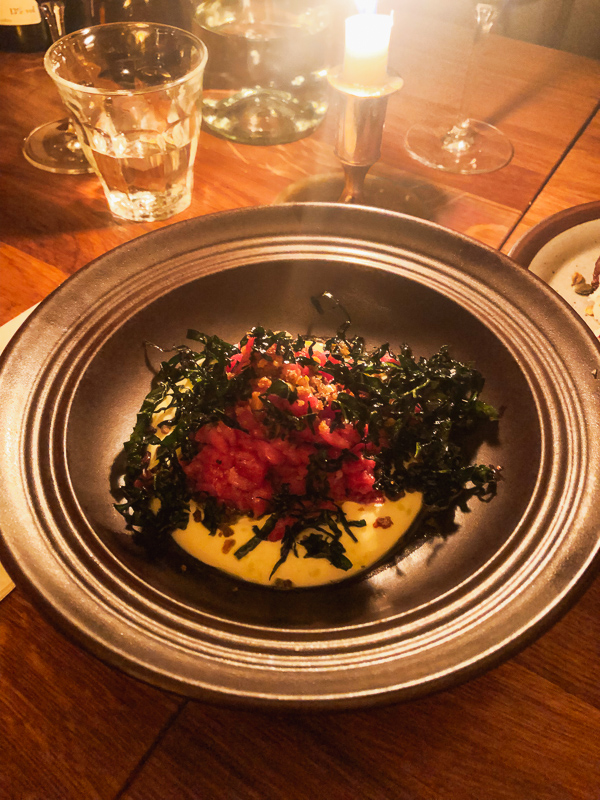 Riket is quite a dark restaurant, located in the new dining neighbourhood around Davidshall on Erik Dahlbergsgatan. The interior is industrial-influenced with modern touches, like ample dark green rectangular tiling and a central bar that's always busy. Tables are close together and there's a really convivial, atmospheric feeling about this neighbourhood restaurant.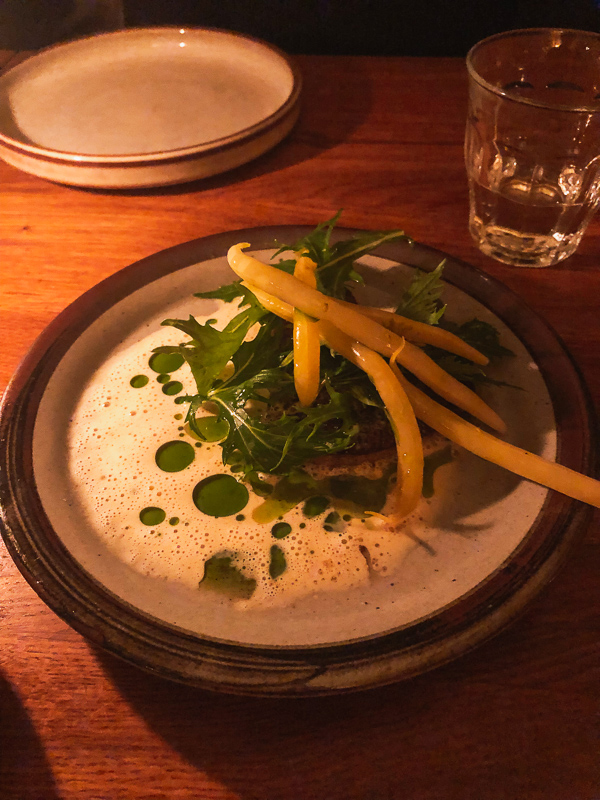 Riket's kitchen curates a very small, eight-dish menu, with plates that are always changing, adapting, evolving and transforming with the seasons and with what's freshest and best. We quite literally ordered almost "the whole menu" – as is de rigueur these days at trendy small plates restaurants – for our table of three, and each dish was an effortless amalgam of textures and flavours.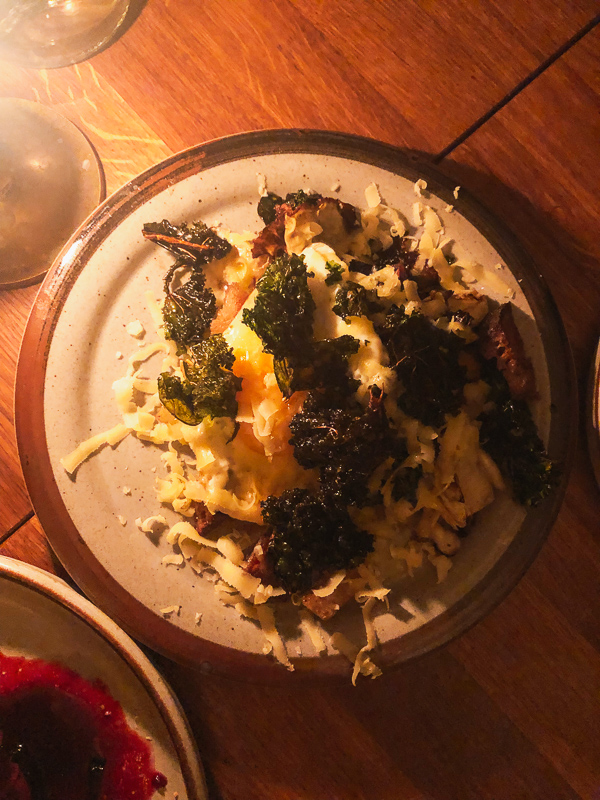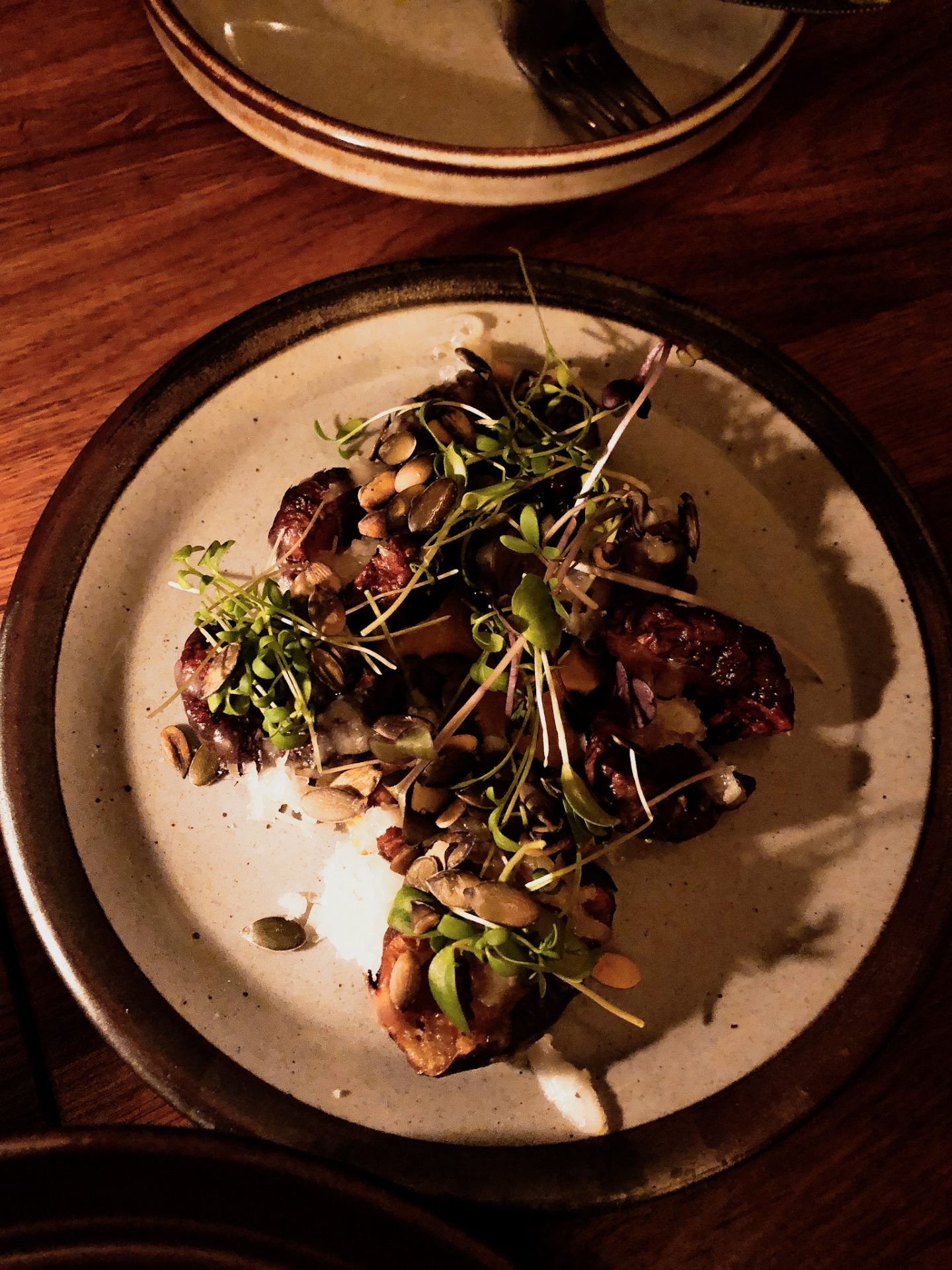 The wine list is absolutely sensational, and this is totally the place you can drop by for a glass of wine with a friend and a couple of snack-like plates, or a blow-out dinner with bottles of wine and the whole menu. It's casual, but still a destination.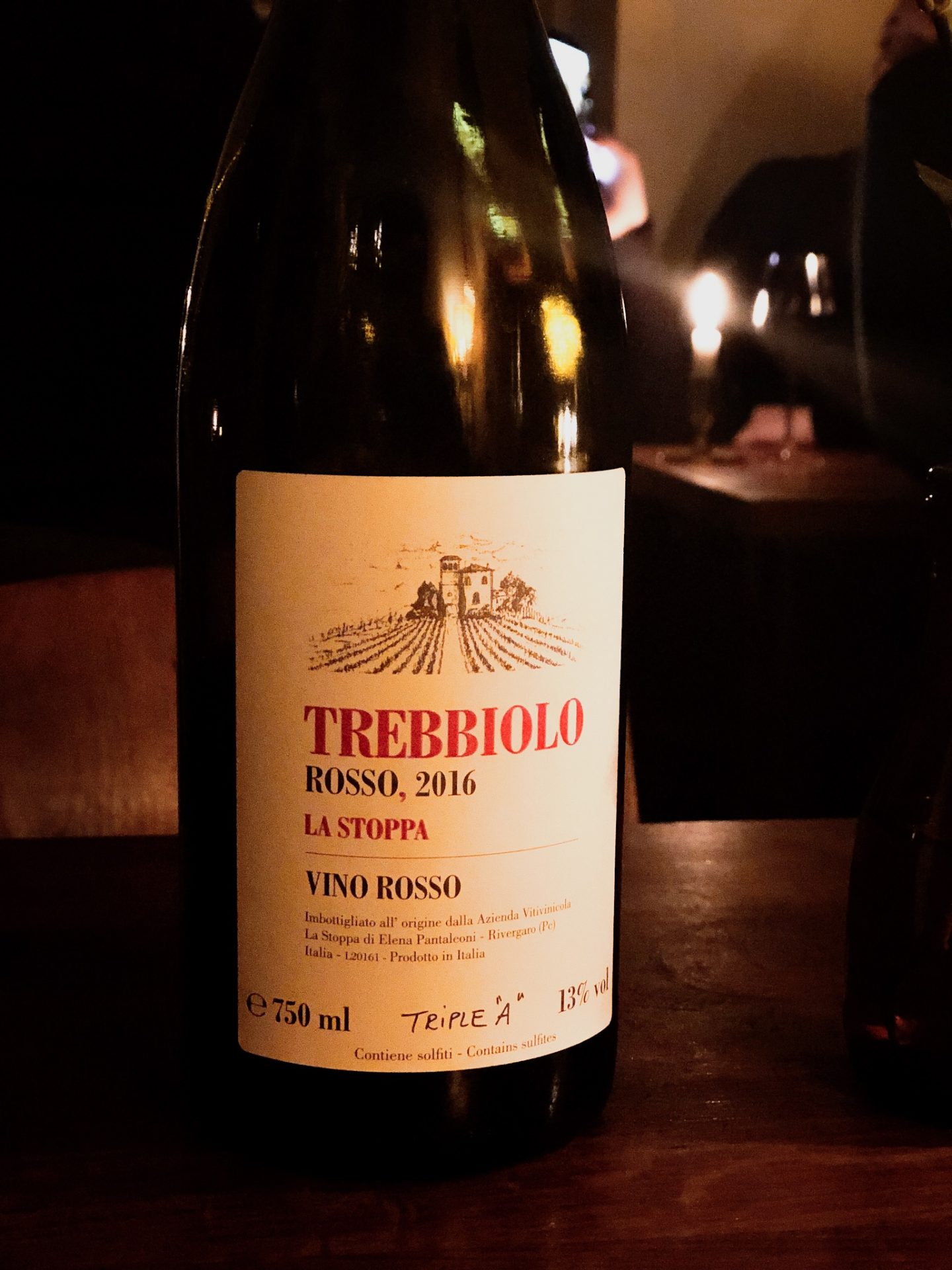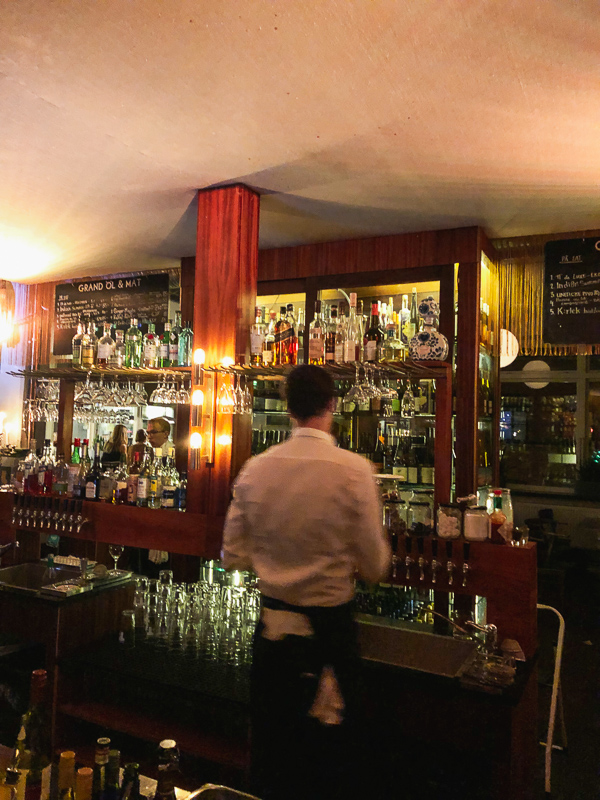 Riket is open Tuesday to Saturday from 5pm 'til late, bookings are not currently available online – only by phone.
Great for: Seeing and being seen – this is a destination spot and where the trendy young professional locals congregate, share and celebrate. Come for the vibe, keep coming back for the food and drink.
Oh, Lyran. Where do we begin to start with this place? We've lost count of the amount of people we've sent their way, because this place is truly special and unashamedly it's one of our favourite restaurants in Malmö.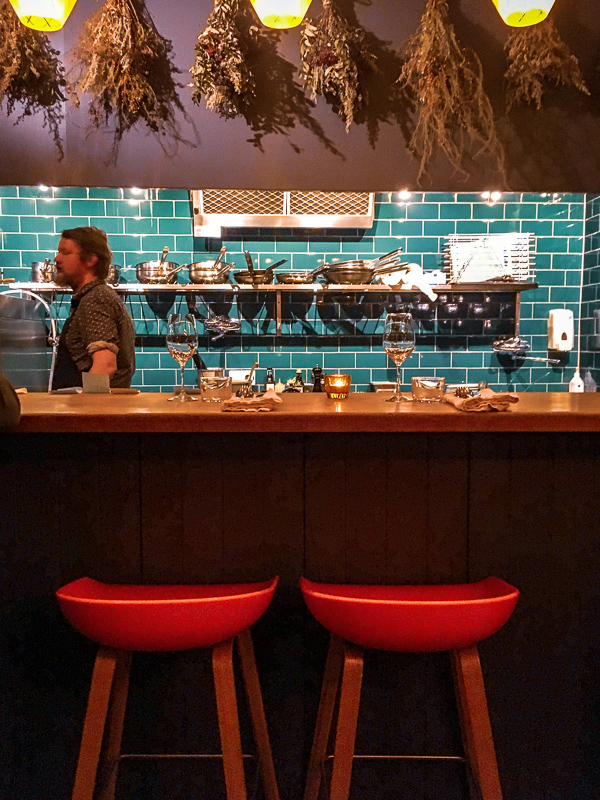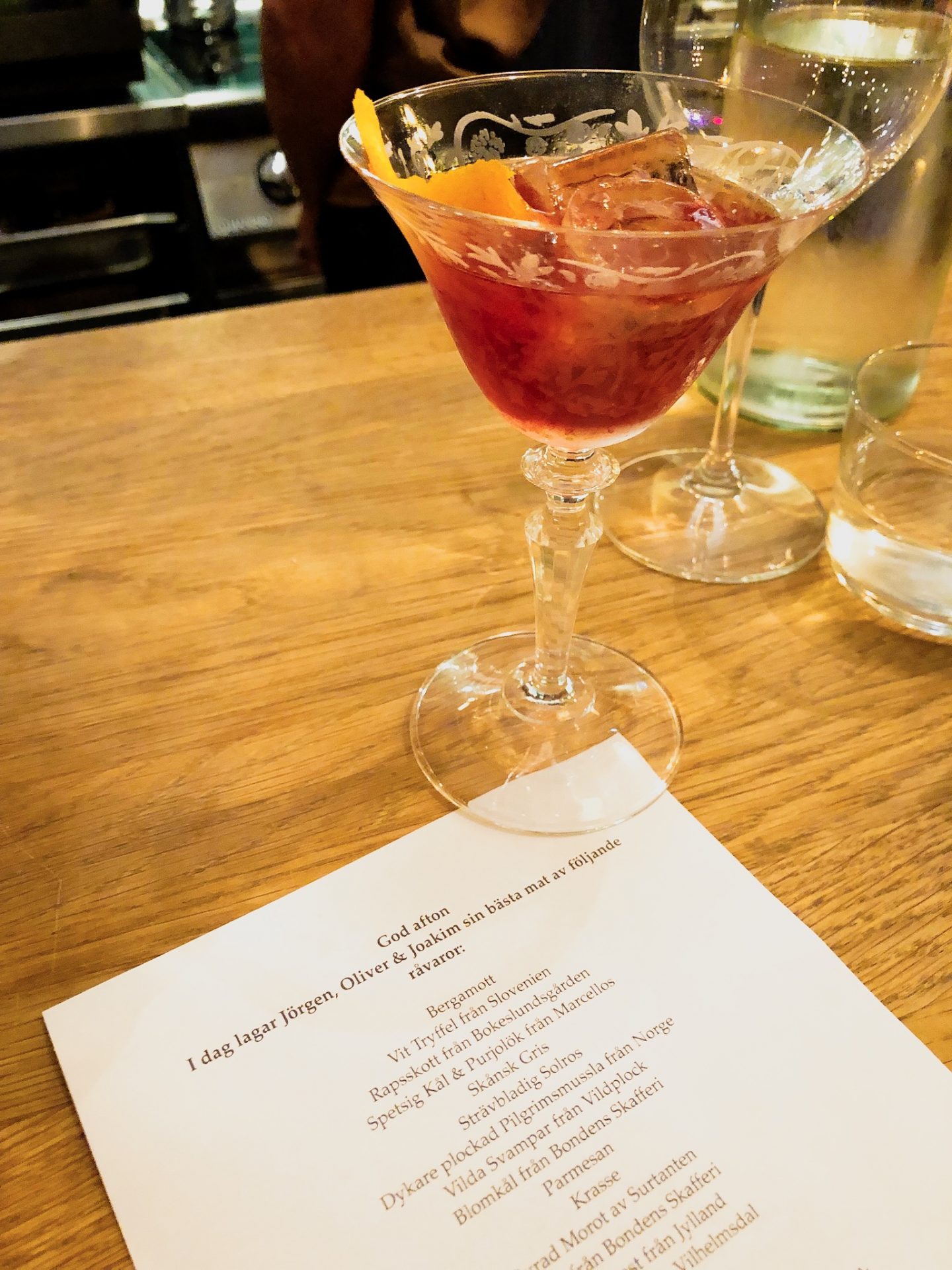 Set in the unlikely destination of Simrishamnsgatan, chef Jörgen Lloyd and his wife have created this neighbourhood 'Matbar', which opened in 2015, and which could be translated to English as 'gastropub' – but it's nothing of the sort. This is high-end, fine dining in such a casual, cosy, convivial setting in a quiet, residential corner of Malmö.
There's an emphasis on seasonality, minimalism and pure, clean, crisp flavours, whilst many of the ingredients are also foraged or preserved. There's no menu here, by the way, just a list of suppliers and so many of them are within the Skåne area. You're handed a lengthy page of suppliers from Skåne and beyond and told "here's what makes up tonight's menu" whilst you get to choose whether you want the fish/pescatarian (fisk) menu, the vegetarian menu or a blended menu of both options which may include some meat dishes – plant-focused dishes make up much of the small kitchen's repertoire. Menus are around 500SEK – 550 SEK (around €48-€52 / £41-£45).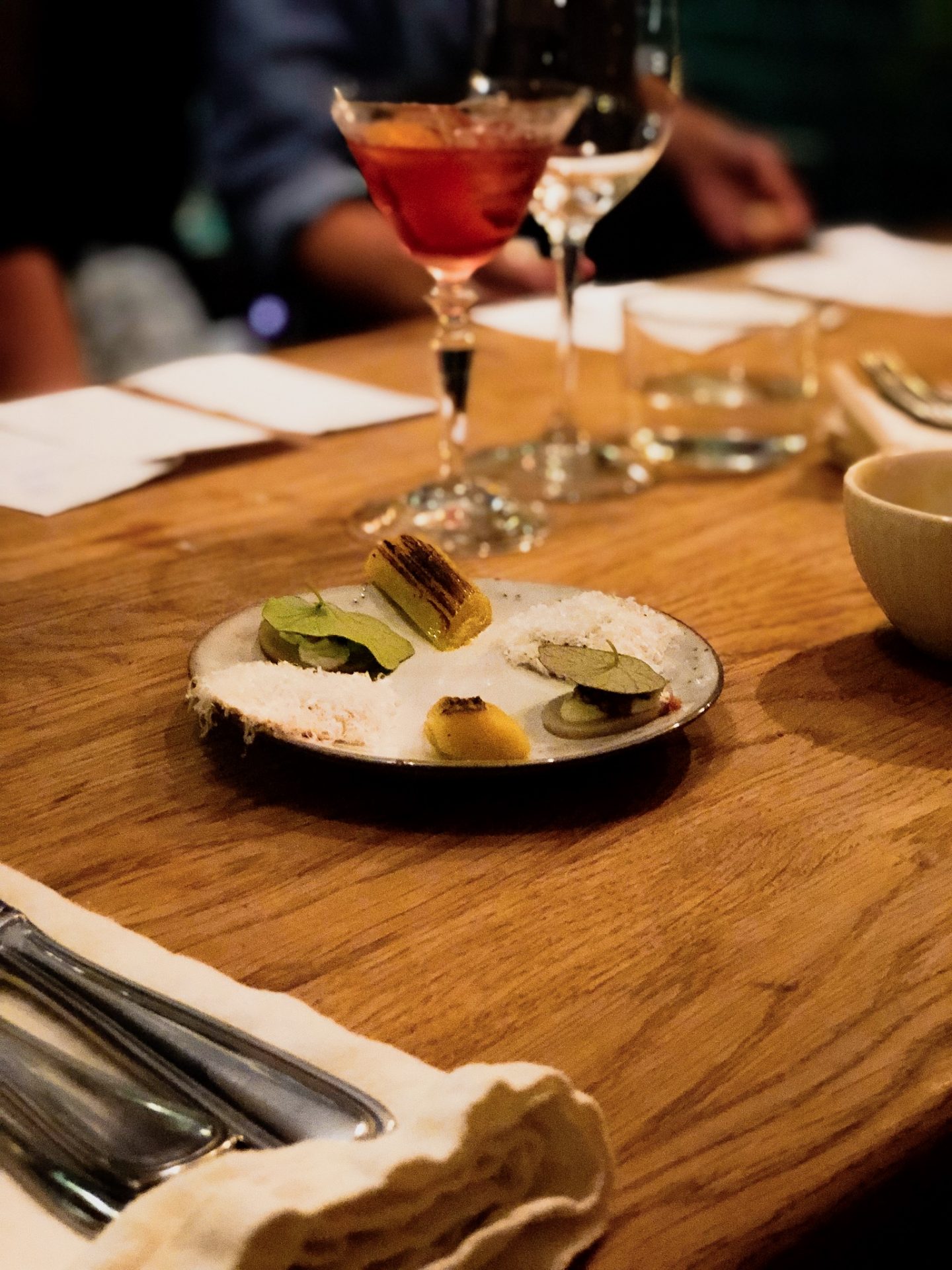 There's usually only two or three chefs behind the pass, of which you can sit right by on the covetable bright red bar seats with a full view of what's going on in the kitchen, which is immaculately clean, calm, focused and there's a gorgeous emerald rectangular tile surround. Similarly, there's only around two or three servers, too, who make a point of speaking to their diners, getting to know their tastes and making drinks suggestions based on what they feel in the mood for or what will pair perfectly with the evening's dishes. Somewhat unbelievably, Michelin has so far ignored Lyran.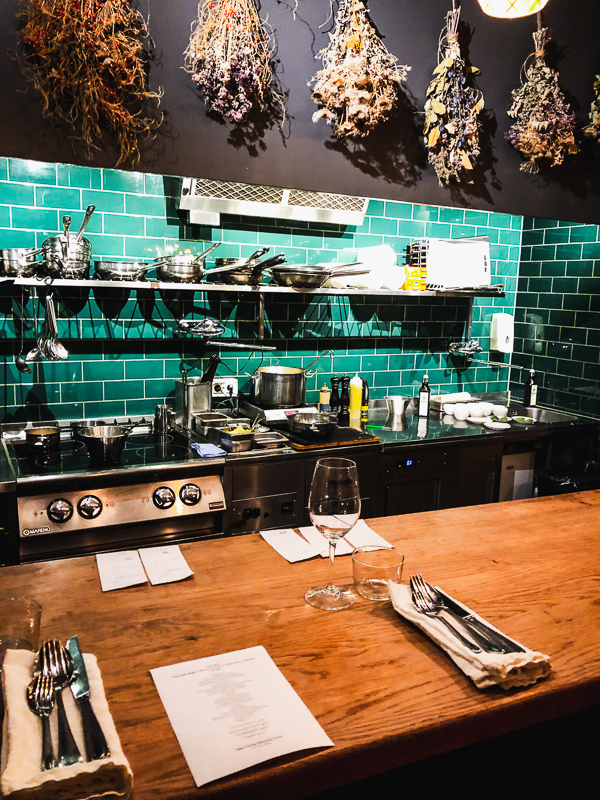 On our first visit (we've eaten here two or three times), Jörgen made a point of chatting to us at the end of service for a good half hour all about travels in Ireland, Scotland, Iceland and the States, his dream plan to open a restaurant on a remote island, and his food ethos. Not only is he an esteemed, accomplished chef, he's also an enchanting, charismatic storyteller and talker. It was such a privilege to get to know him, and we've kept in touch – particularly via Instagram, where Jörgen on a weekend will often make our Batch Bread recipe!
Lyran opens from Tuesday to Saturday, 5:30pm 'til close, each evening there are two sittings 5:30pm or 6pm; and or 8:30pm or 9pm.
Great for: Die-hard foodies, small groups or couples looking to be wowed. Not for fussy eaters – come with an open mind!
Bord Tretton (which literally translates as 'Table 13') is a fine dining bistro spotlighted by the Michelin Guide and set on Engelbrektsgatan. The interior is modern Scandinavian and impeccably elegant and light, whilst the menus focus on local vegetables, fresh shellfish and seafood and high-quality organic meat. Natural and biodynamic wines make up most of the drinks list, with some bubbles too.
Chefs Robert Jacobsson and Besnik Gashi collaborate on the menu here, cooked and served in the middle of the restaurant in a beautiful open pass. The menu is set, so you choose between a three (395SEK; €38; £31) or seven-course (595SEK; €57; £49) set menu, with the option of wine pairing available too. The wine list is truly punctuated with exciting bottles from across the world, heavily featuring natural wine styles – the pairing is well worth doing, we really enjoyed it.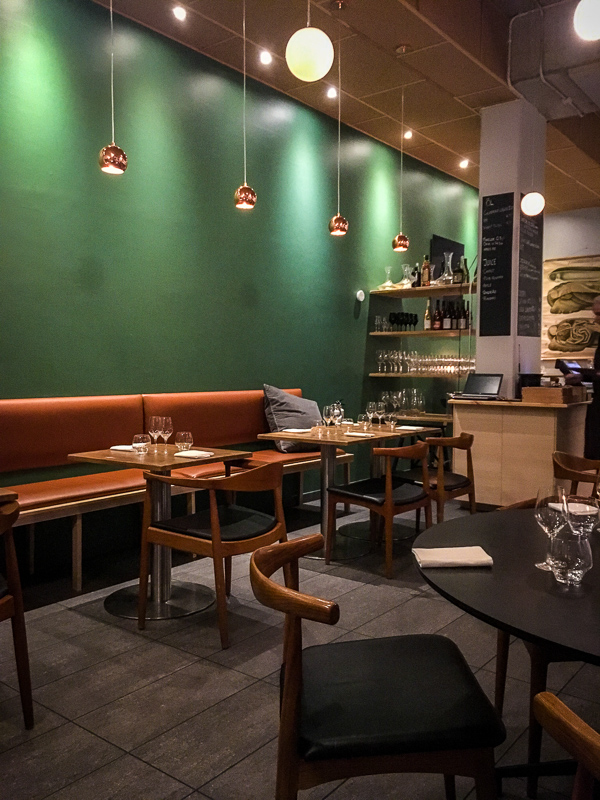 Great for: Somewhere central with great wines and impeccably fresh seafood in particular.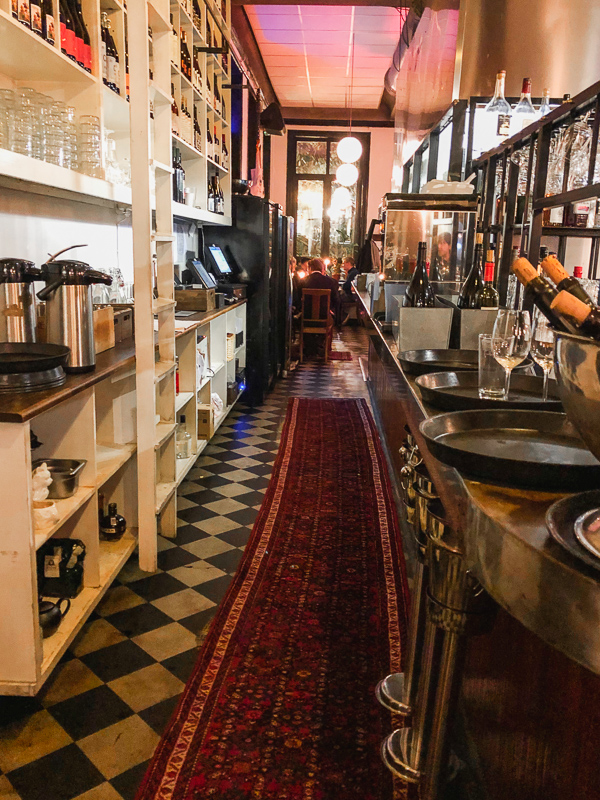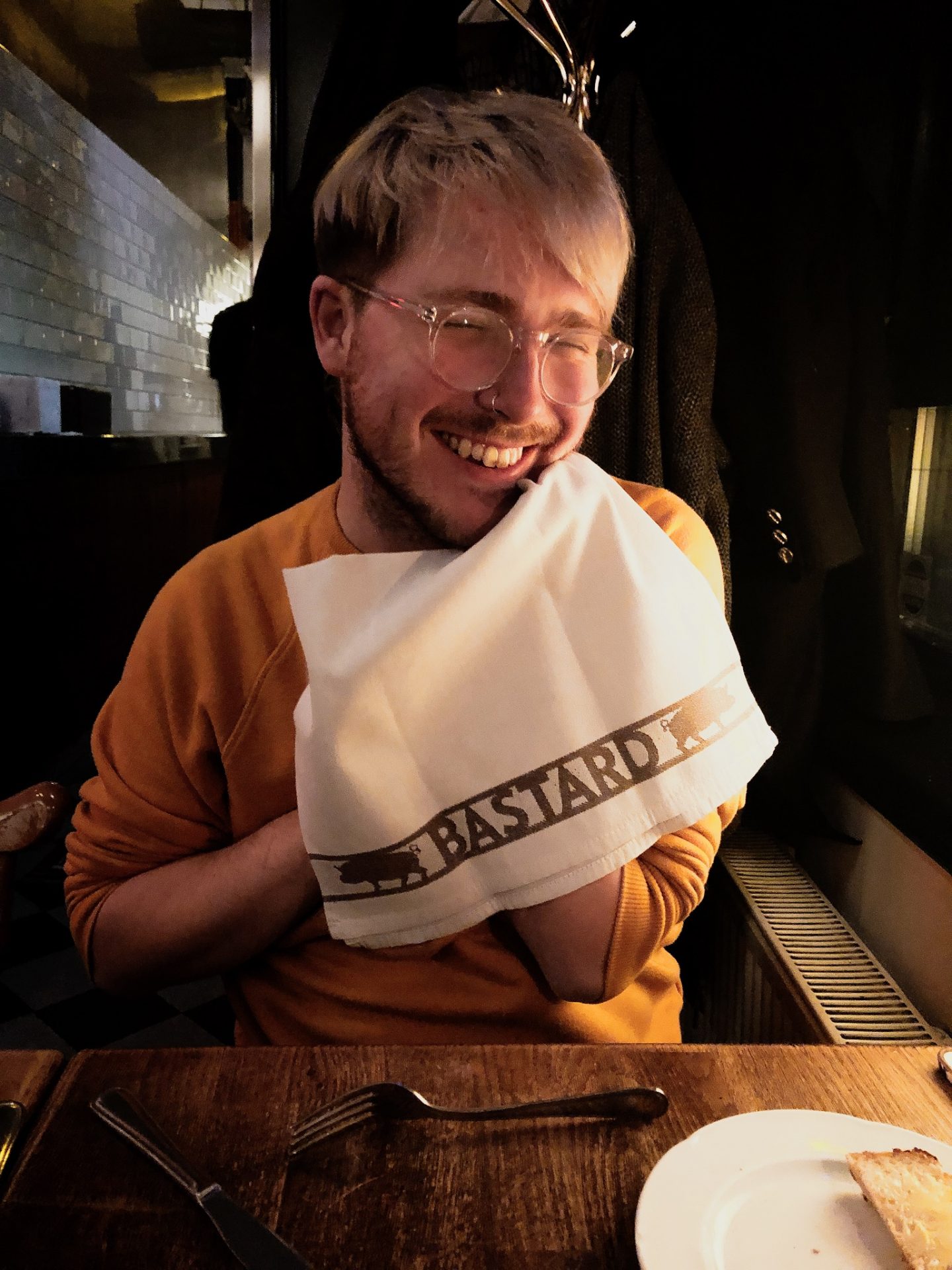 With a name like that, you know this place pulls focus and snatches attention. Bib Gourmand-awarded Bastard on Mäster Johansgatan Dahlbergsgatan.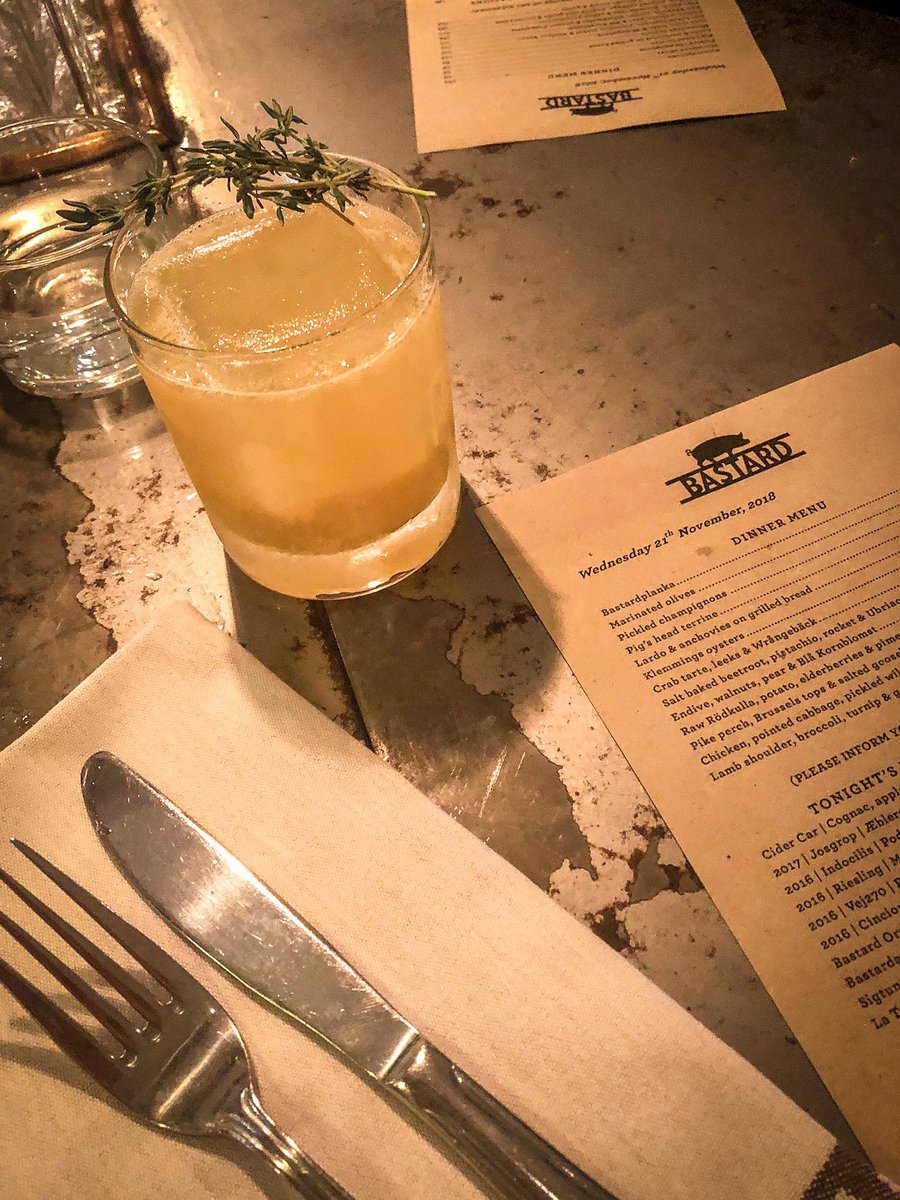 Rather than a set menu (though you can do that, sending out a selection of the dishes of the day to your table – talk to the team and they can explain) Bastard is centered around smaller plates, nibbles, bites and sharing.
From olives and freshly-cut slices of cured meats with their incredible sourdough and butter right up to larger, meat-based dishes, some of the iconic dishes include: boquerones on toast; leeks vinaigrette; munka pork; and the fried brioche dessert.
Tuesday to Saturday from 5pm 'til Midnight (later close at 1am on Friday and Saturday nights) and bookings are available online via their site for up to six people, parties of six or more can email for a reservation.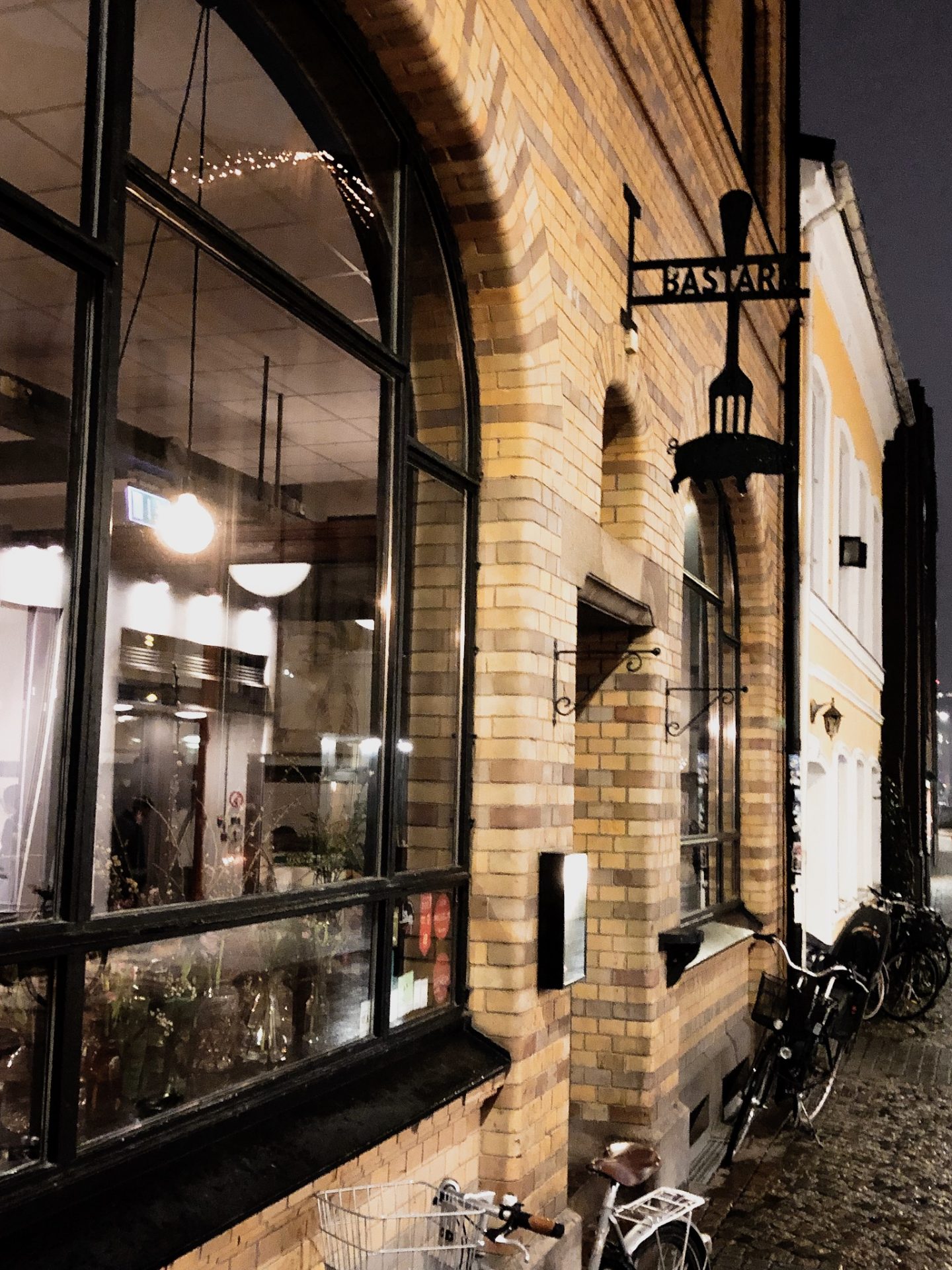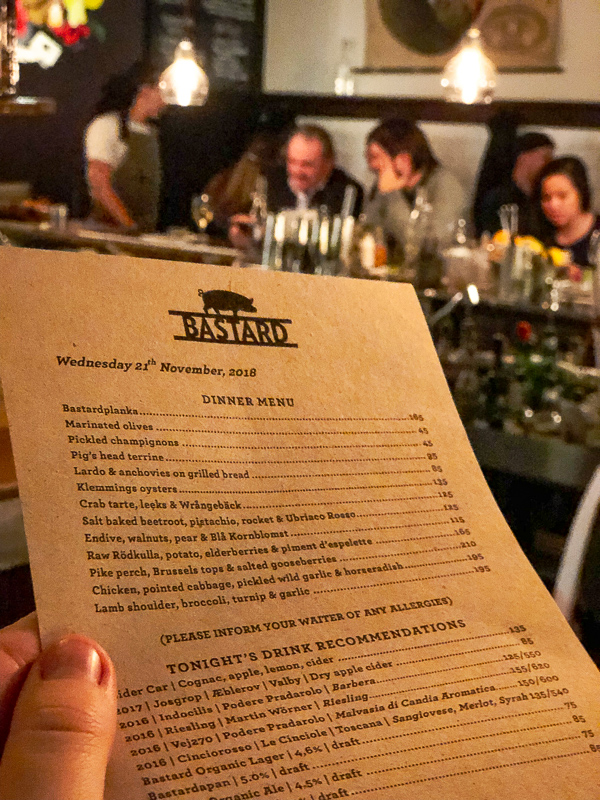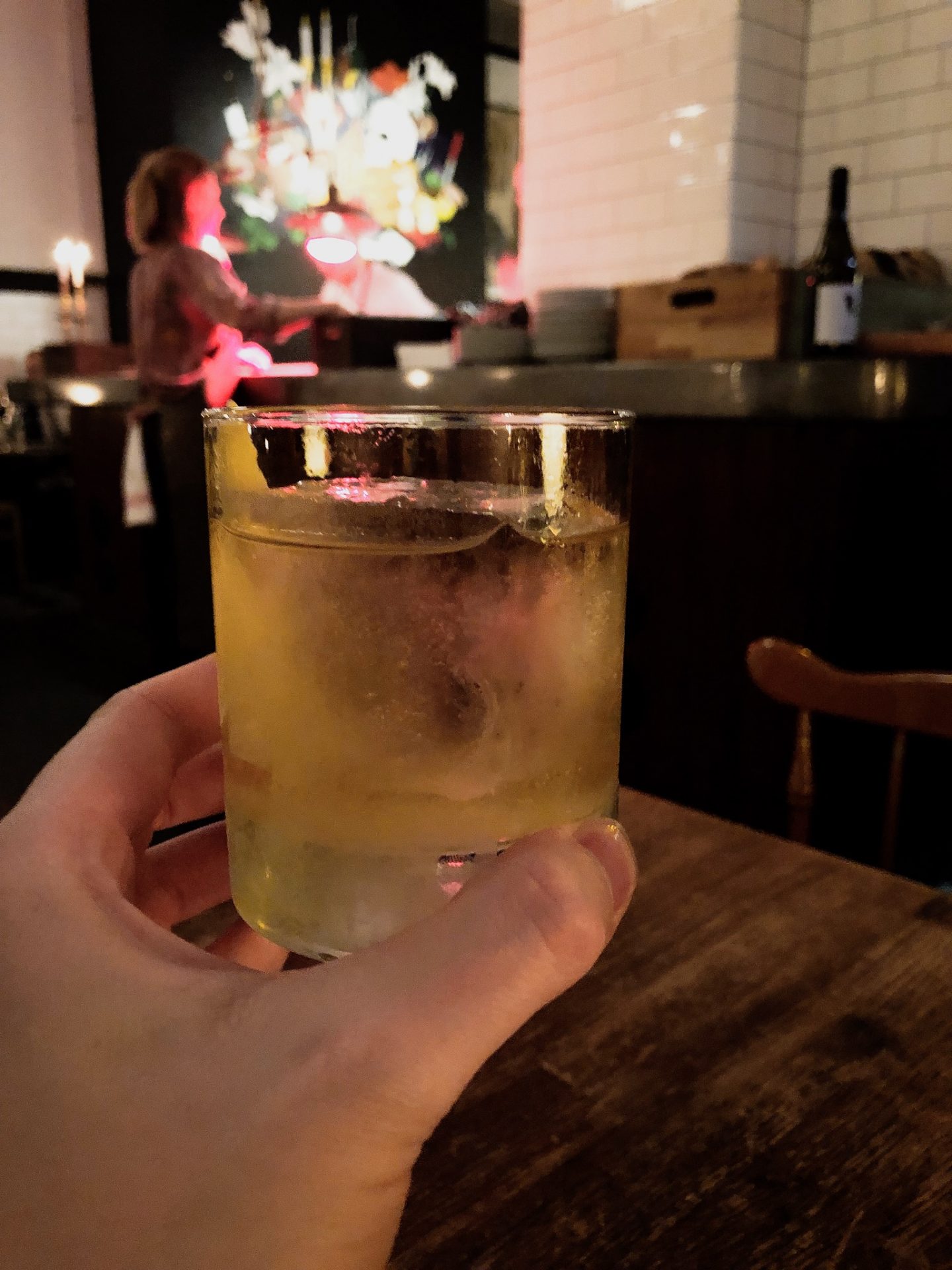 The vibe here is busy, buzzy and beautiful. Drinks flow from the central bar, the eclectic styling gives a really comfortable, casual setting and the food is sensational.
Great for: Small groups of friends, a casual date night, lots of small plates and drinks!
Offering arguably the best value for what you get of all of the restaurants on this list, this small, perfectly-formed restaurant – named after the street it's set on (which translates as 'West Street') this is the definition of hidden gem.
First – Västergatan has a really good gin selection, and a martini to start a meal is the perfect beginning, we think, so definitely try that (with Hernö, of course!) or another of their aperitifs (there are also lots of alkoholfrit options, too).
The menu here is a six-course set menu, 500SEK per person, of what's seasonal, plentiful and local, plus the option of an additional drinks/wine pairing. The menu items are more just a list of the ingredients, in that painfully cool, modern chef way. So expect cod, celeriac, buckwheat, sea buckthorn etc. in winter and lots of fresh salads, shellfish, fruits and meat in spring and summer. The tartar – at any time of year – is out of this world.
Set a stone's throw from Stortorget, like many of the others on this list, the opening hours are Monday to Saturday from 5pm. You can book a table online, too. It doesn't quite get the press that some of the others do, but this place is so worth seeking out.
Great for: A cosy date night, somewhere quiet and laidback with impressive dishes.
Disclaimer: This post has been written as part-paid collaboration with Malmö Tourism as activity within a press trip in February 2019. Some meals were provided in a complimentary capacity on previous trips to Malmö, however never with the expectation to feature on this website or with editorial control.
Click through more of our Malmö food/travel content as well as inspiration for travelling around the rest of Sweden!