You know those recipe videos you spy on social media, where they add several different delicious ingredients together, roll it into a ball, freeze it, batter it and fry it leaving you a mix of perplexed and slightly intrigued? You know you'll probably never make it, but you dream of doing it. That is how we feel about this one, except one thing- it's incredibly simple and achievable. It's also cheesy and delicious!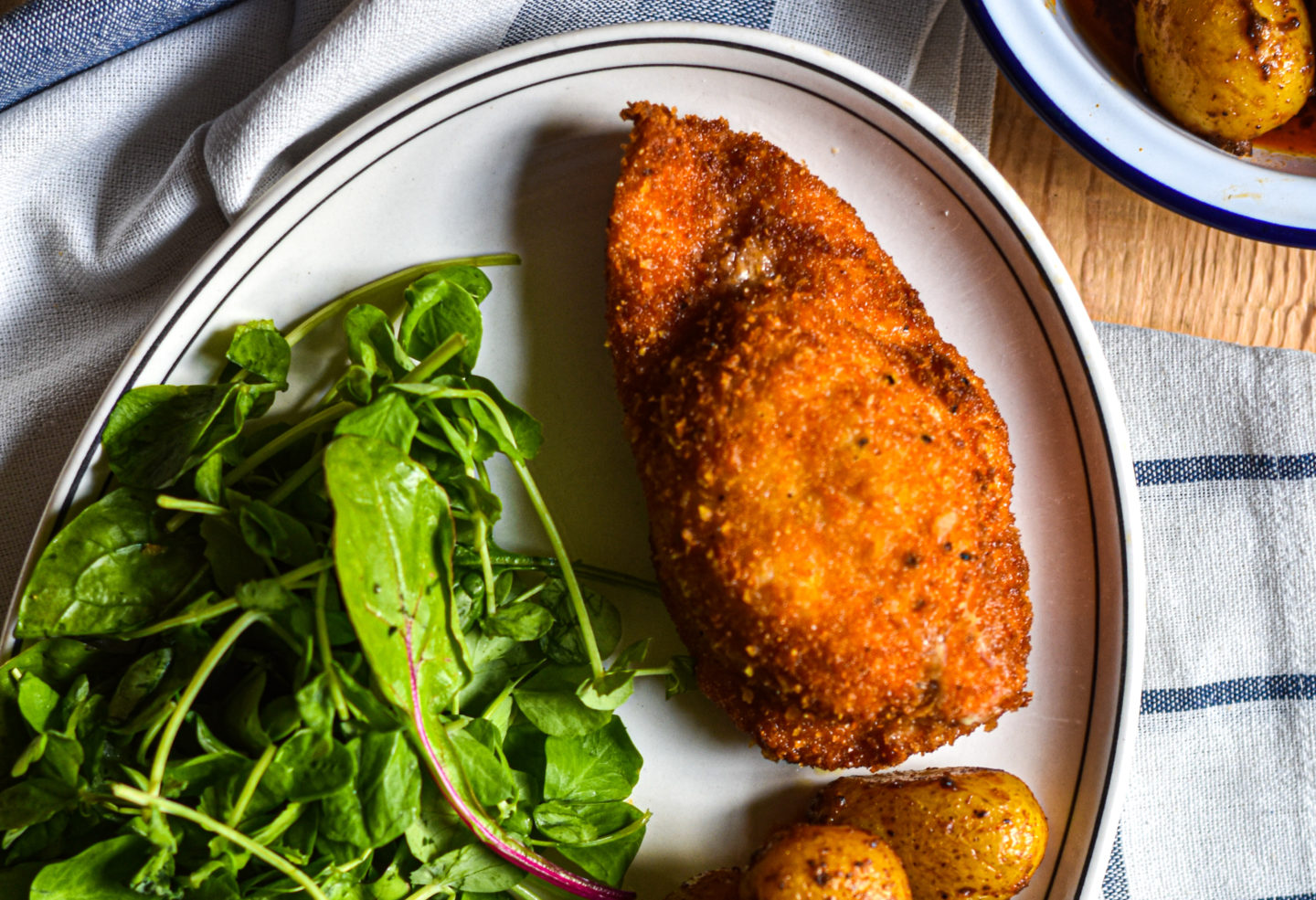 We're delighted to have been asked to take part in the "European Cheese Challenge" by the European Milk Forum and the National Diary Council where we got tasked to produce a recipe combining an unusual mixture of European cheese which wouldn't commonly be used together, and so we've created something that is familiar but a bit quirky, and as we said above, achievable at home. Cheese is incredibly versatile ingredient, some varieties more than others, but are always a joyful addition to any dish as well as being a great source of protein and calcium, among other vitamins and minerals.
Our thought process went through the same one we think of when compiling a very simple cheeseboard – one soft cheese, one hard , and one blue or a mozzarella, parmesan and Cashel Blue. We're huge cheese fans, and love exploring the diversity of cheese styles and varieties not only when we travel around Europe but also here on the island of Ireland itself. We have a rich agricultural heritage with farmhouse cheeses regularly becoming household names on the cheeseboards around the country.
🧀Three Cheese Chicken Kiev🍗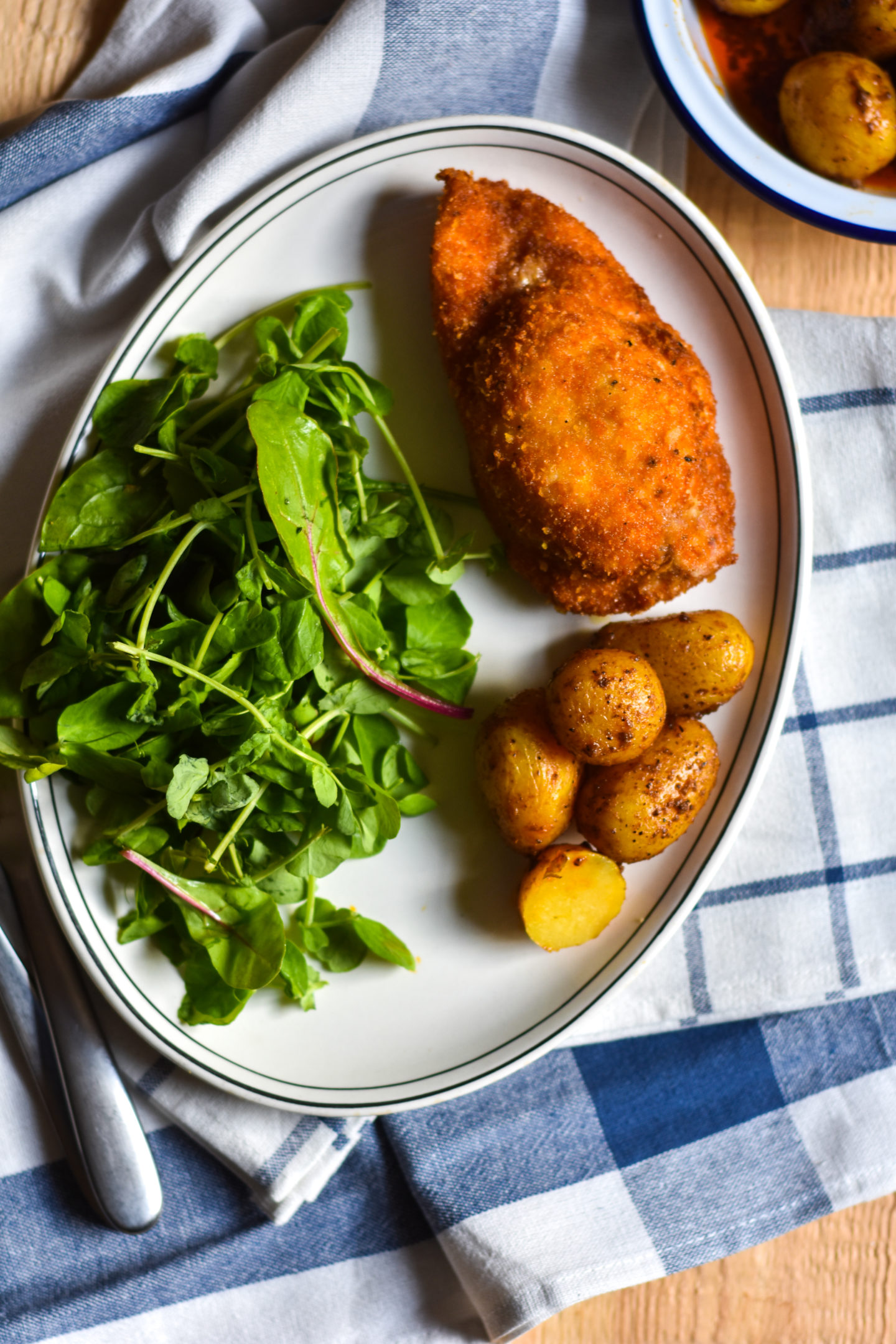 Ingredients
70g butter, salted
125g mozzarella ball, torn
100-120g Cashel Blue cheese (or a blue cheese of your choice)
1/2 cup plain flour*
1 tsp paprika
seasoning (salt and pepper)
1 large free range egg, whisked
80g parmesan or Grana Padano
about 6-9 tablespoons of breadcrumbs or a combination (about 2-3 each)

golden breadcrumbs
panko breadcrumbs
fresh breadcrumbs
black pepper
Method
To start, prepare your cheesy butter. Place the butter with the drained and torn mozzarella into a food processor, and crumble in the Cashel Blue. If you're a big fan of the flavour of blue cheese, go for the higher amount, but if you just want a hint of it, go for the lower quantity. A usual portion of Cashel Blue is retailed in hemicircles of 150g. Blitz it all together so everything is incorporated , then using a spatula, place it into some cling. Roll up into a log, and place in the fridge to firm up for at least 2 hours. We left ours overnight.
To prepare the chicken, using a sharp knife, remove the mini fillet that is on the underside of the chicken breast and leave to one side. In the thicker end, make an incision almost the entire way through to create a pocket.
Remove the cheesy butter from the fridge and cut into thick disks and stuff it into the pocket. Mould it to shape, if need be. Then take the removed mini fillet and use all or most of it to seal up the pocket. While it isn't an entirely foolproof method of avoiding leakages, it does help.
Take three dishes or large bowls. In one, add the flour, paprika and season generously. In the next, whisk your egg so the yolk and white are nicely incorporated. If you run out of egg during the process, just add a drop of milk and incorporate.
Put your parmesan or Grana Padano into a food processor and blitz until it looks like breadcrumbs. Add in the other breadcrumbs and mix to combine, then season with cracked black pepper. Pour into the third dish.
Then take the stuffed chicken breast and coat it in the seasoned, spiced flour, then dip into the egg, followed by the cheesy breadcrumb mixture. Place back into the fridge for about half an hour to an hour to allow everything to cool.
You have two options when it comes to cooking these.

Firstly to deep fry – pre heat the oil to 170C. Gently lower the chicken into the fryer straight from the fridge and after a minute or so, give the basket a shake to ensure it's not stuck to the basket. Fry for about 7-8 minutes in total, gently turning over once.
Alternatively, you can oven bake it. Start by pre-heating your oven to 180C, then heating some oil in a pan and seal each of the stuffed chicken breasts for 2 minutes on either side. Place into a dish and bake for 20-25 minutes until golden brown.


There is every chance that you will get a bit of leakage with either method, especially if you squeeze the chicken. Don't worry too much.

Serve and enjoy.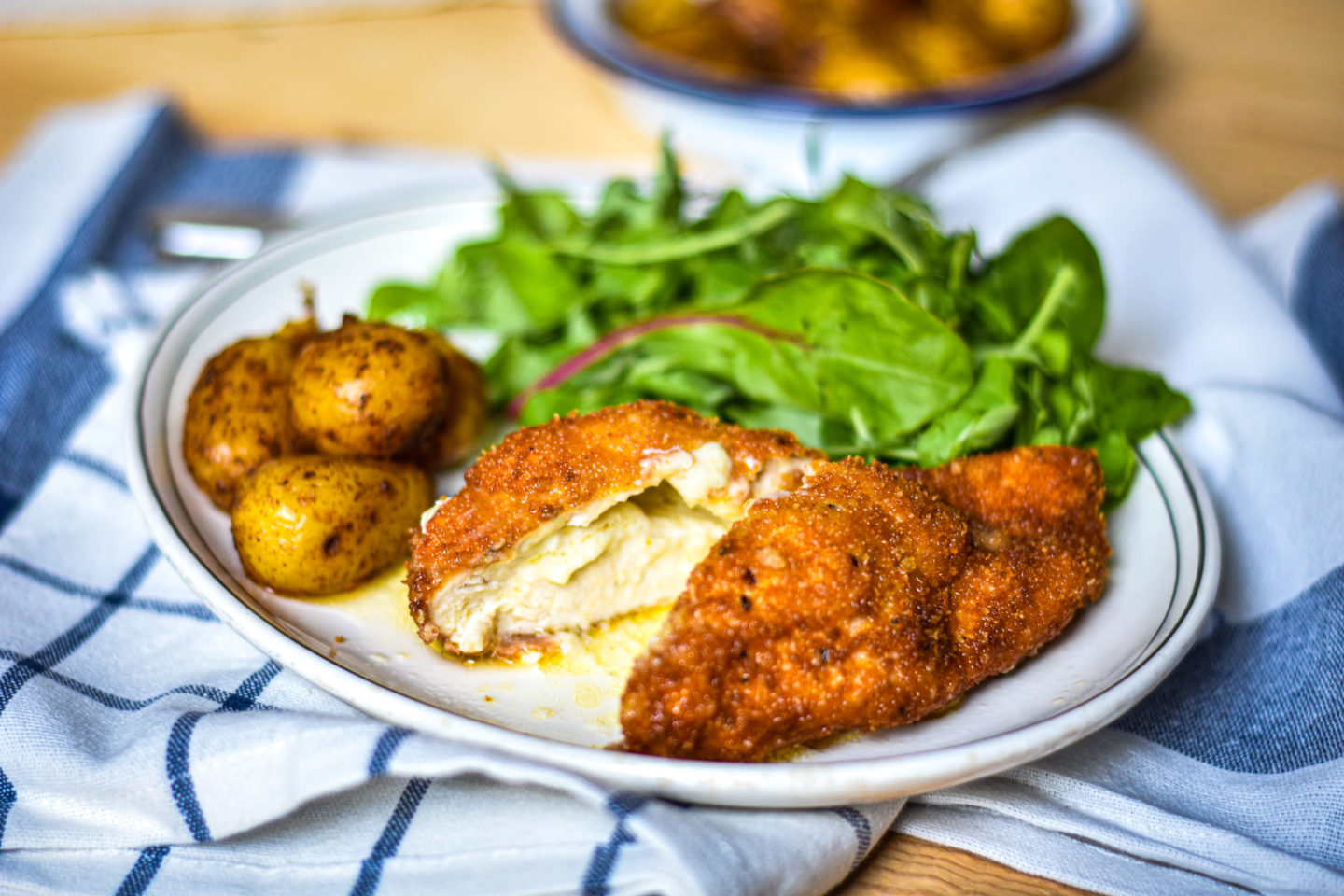 Optional extra – depending on how much you enjoy the flavour of blue cheese, you can make a blue cheese flavoured butter with some remnants of blue cheese. Place about a 25g knob of butter in a frying pan with a dash of oil, and add some crumbled blue cheese. Stir and allow all to melt but be careful not to burn. As many cheeses don't melt into a sauce, take the mix and pass it through a sieve into a bowl or dish. Pour over the chicken – also perfect over some potatoes!
Disclaimer – this post is in paid collaboration with the European Milk Forum and the National Dairy Council