"Destination" is a word that keeps coming up as we sit down with Paula and Simon, owners of The Wilds in Enniscorthy, Co. Wexford. Housed within a former convent school, later a hospital until it fell to disrepair towards the end of the last century, the restored building now enjoys a fresh lease of life as a bustling cafe and lofty designer lifestyle store, but it's a 'destination' in every sense of the word.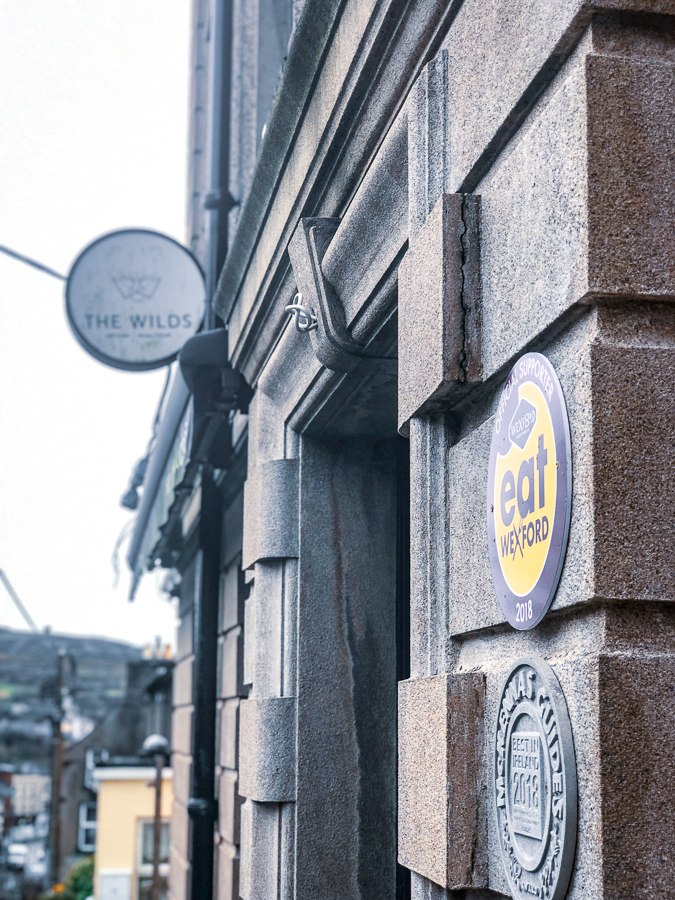 "The Wilds is a little off the beaten track – not even the fact it's in a town in Wexford, but also that the building is up a steep hill so semi-out-of-the-town as it is," Paula explains, "so it's both a destination to get to but it's also a destination for everything it offers, so it's worth the journey wherever people arrive from." Why 'The Wilds'? For the exact same reason – the pair tell us that when people heard they were moving home and asked where they were going to base themselves, they often jokingly quipped "the wilds of Wexford" and something about it just stuck.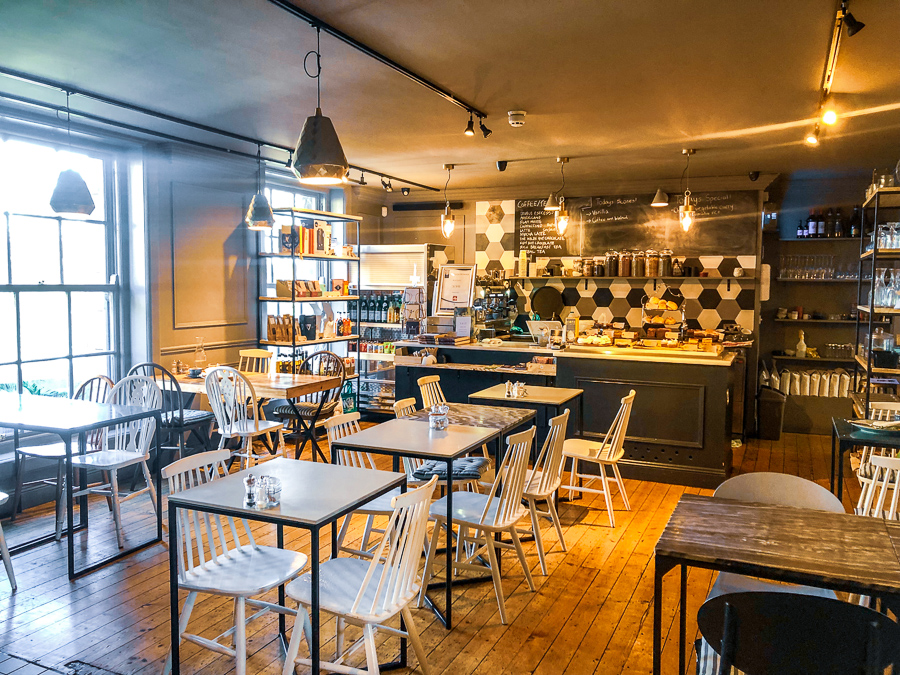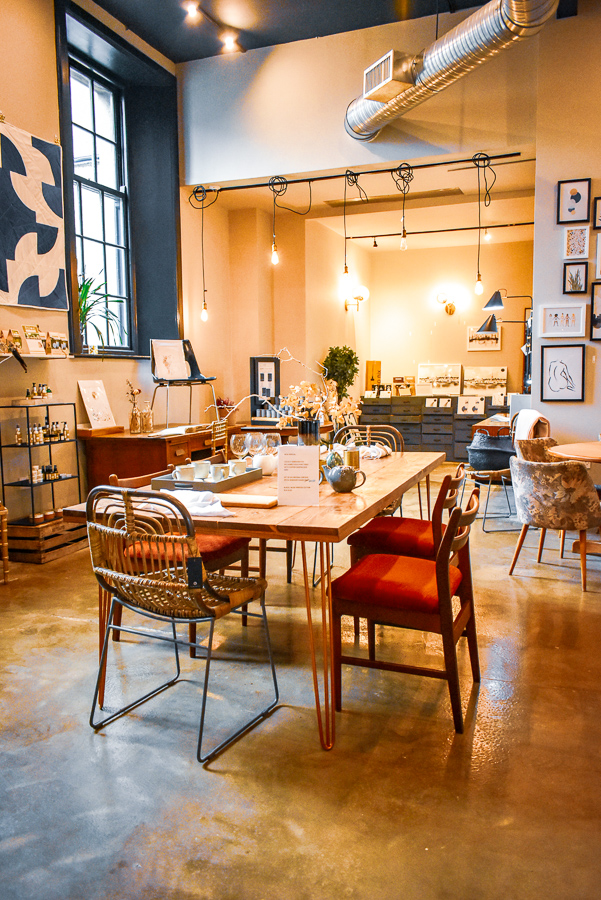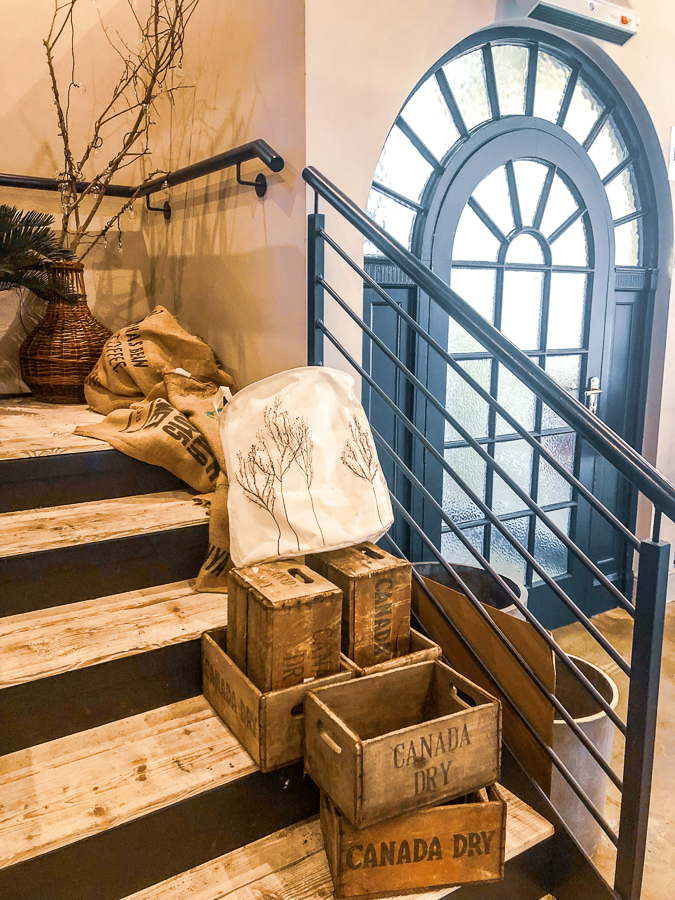 "We hadn't originally settled on Enniscorthy as a base when we moved back from London a couple of years ago," Simon explains, "we were basing ourselves at the start in Gorey and had every intention of setting up in Dublin, but then this building came up and we knew it was special and needed to be restored properly." Customers find a lofty, double height lifestyle store in the school's former hall, complete with vintage furniture, small crafts (jewellery, skincare, artwork, textiles) as well as a couple of tables offering overspill from the adjoining cafe.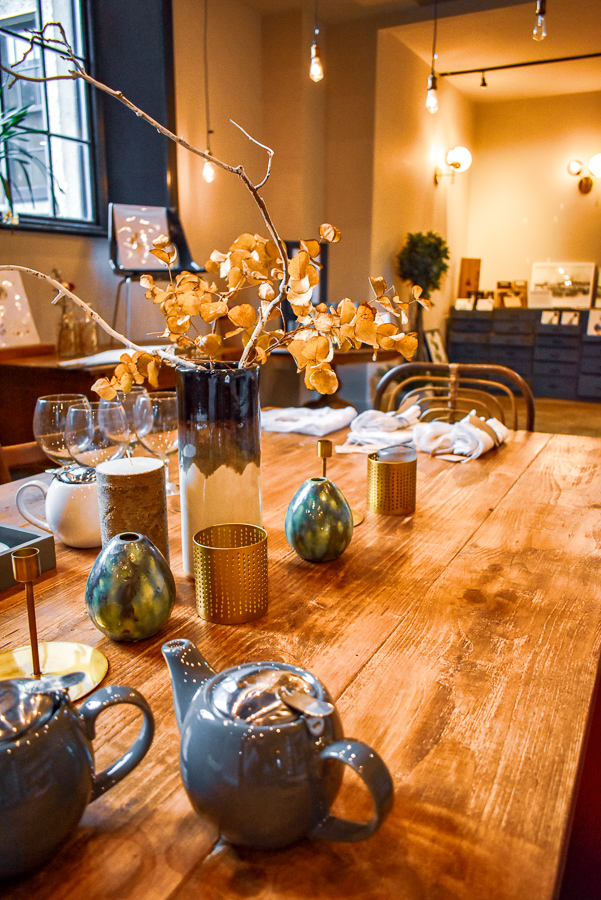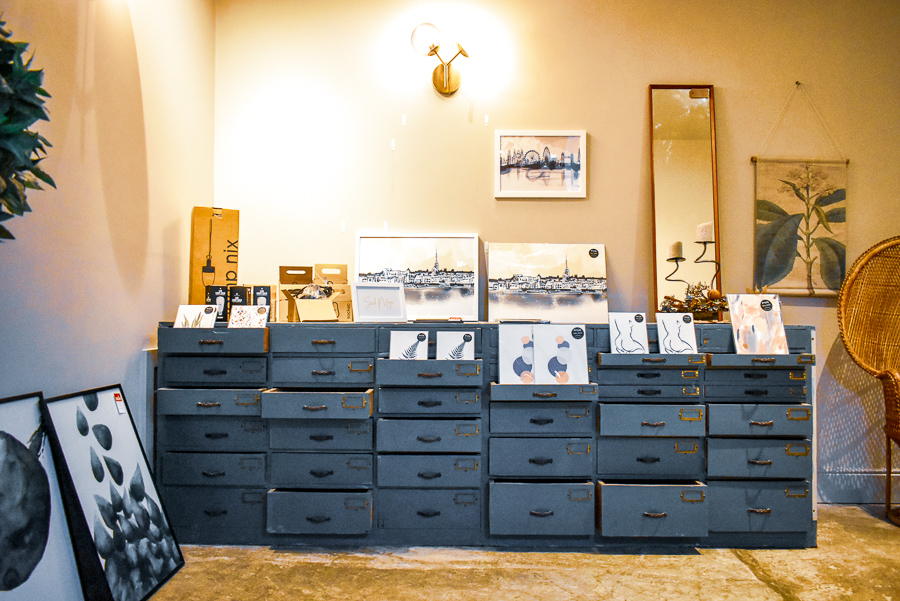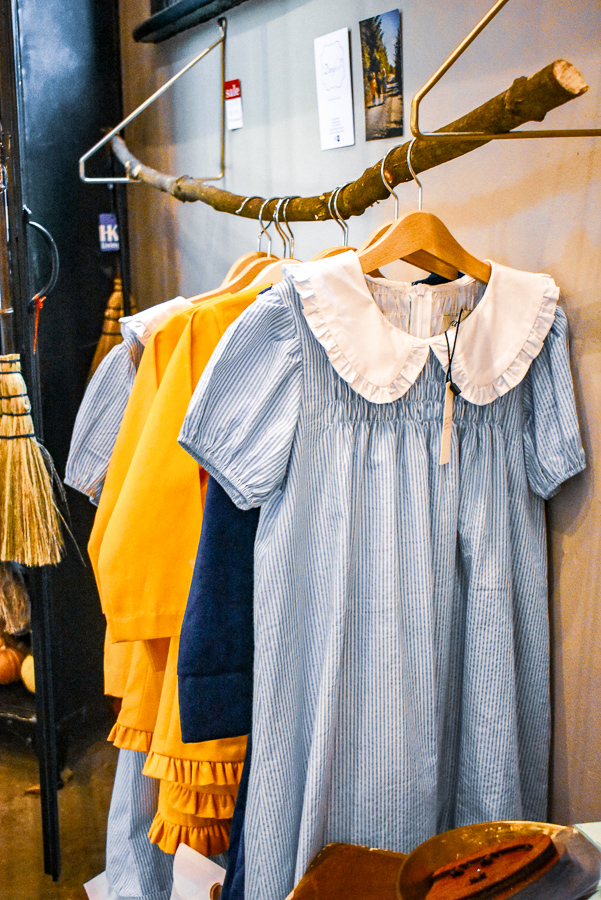 "The beams are original, as are the windows, the concrete flooring is so beautiful and was hiding under old, past-its-best lino but what's really special is the original tile motif that begins in the cafe space and continues right through the building – even into the kitchen, they were kept so pristine," Paula adds. It's a unique, two-room space with the addition of a modern mezzanine and lots of well-used corners, and the cafe occupies the smaller dimension of the two spaces, but they're toying with potentially reworking the layout.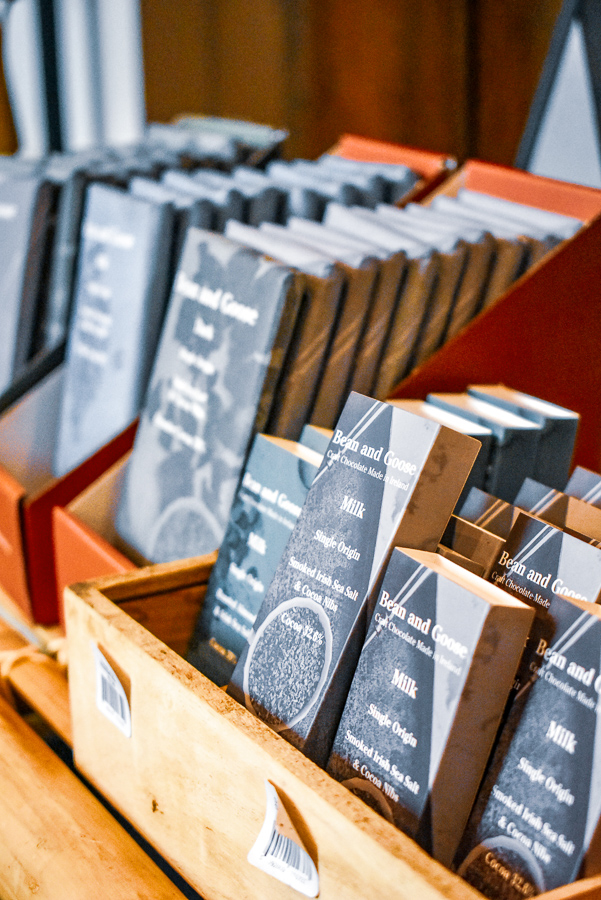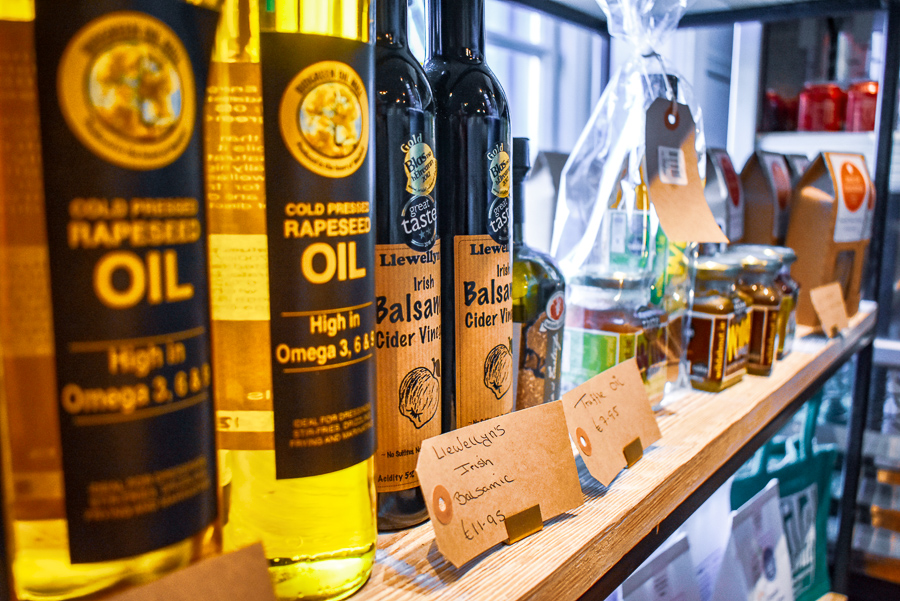 The Wilds is the recipient of the Just Ask Restaurant of the Month for March 2019, selected by Georgina Campbell's Ireland Guide and Bord Bia. The Just Ask Restaurant of the Month rewards eateries across Ireland that exhibit best practice in demonstrating transparency in the sourcing of the food on their menus.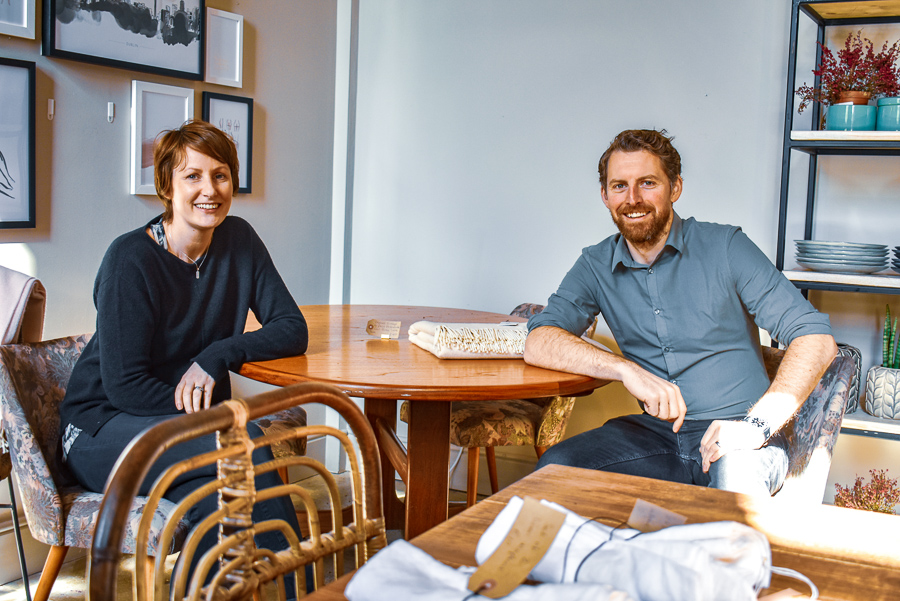 Both with a background in hospitality and sales, husband-and-wife team Paula Asple and Simon Nelson opened The Wilds in October 2015 following a return home from London. Paula is a Wexford native whilst Simon hails from Meath and they tell us they wanted to create something that was lacking in their area – that word, again, comes up, a destination. "We wanted somewhere casual, but stylish to have brunch on the weekends or to have a coffee or lunch throughout the week in a beautiful space with great service and we were struggling to find that," Paula tells us. "I love anything modern rustic and industrial in style, so that's the vision I had and it's come to life in this space, which I'm really happy about."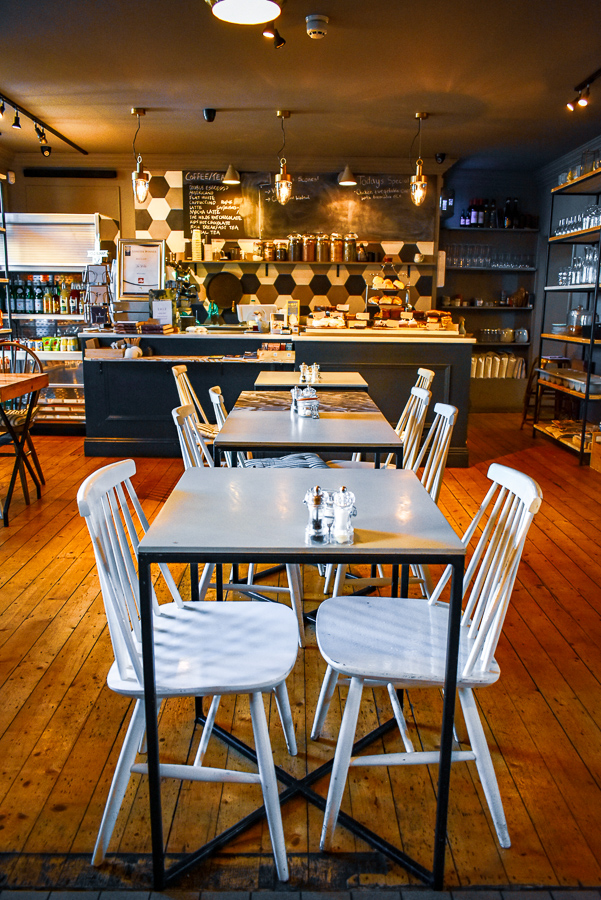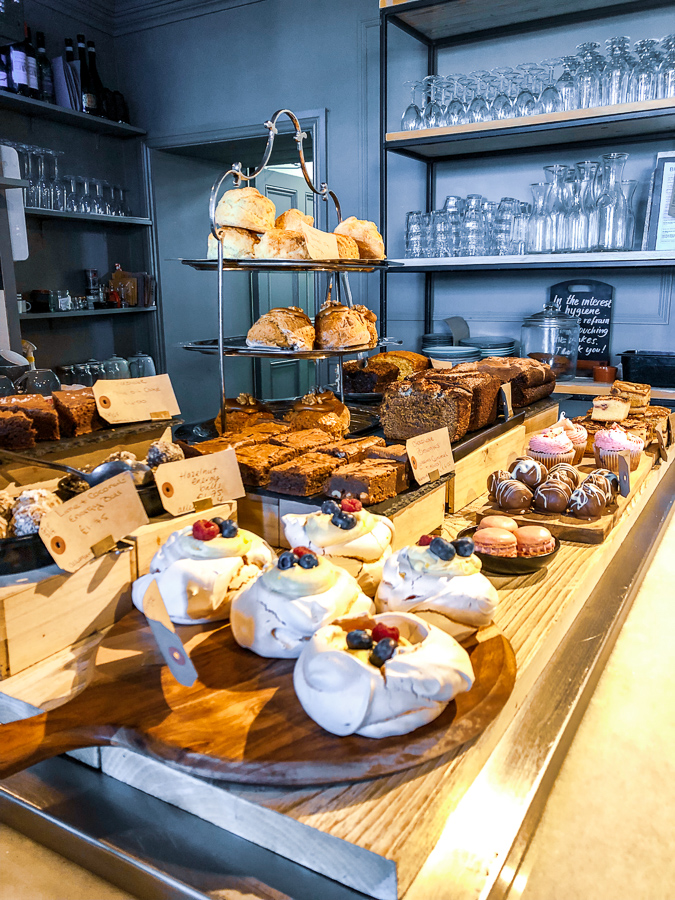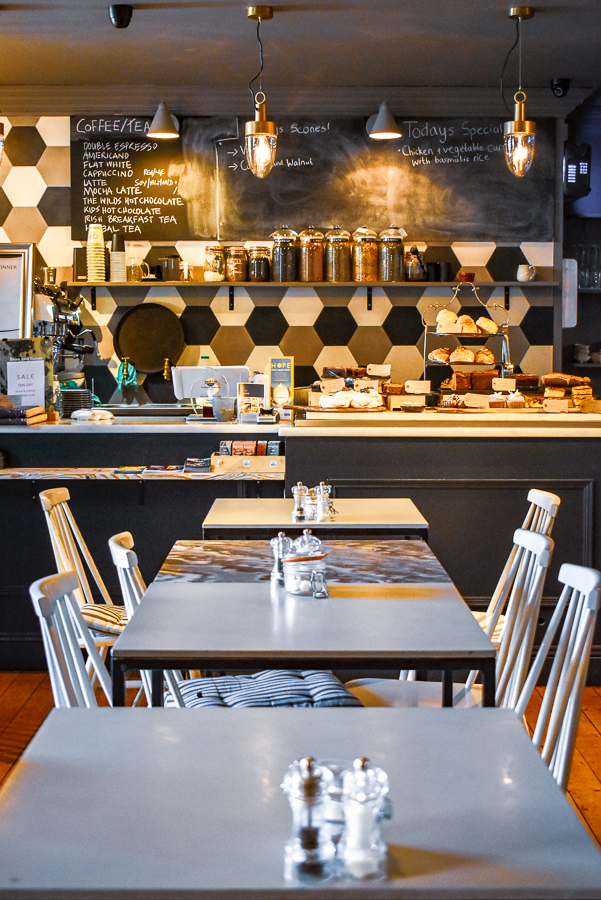 The couple have had to roll their sleeves up over the past four years. Paula ran a successful online lifestyle store until the recession hit and career opportunities pushed the pair over to the UK, making the tough decision to close the web shop, so her background in that has really influenced the style, curation and feeling of the retail element paired with a career in high-end hospitality marketing, whilst Simon is the driving force in the cafe in tandem with the chefs in the kitchen. Aside from another manager, most of the remainder of their 11/12-strong team are part-time employees, effortlessly dipping between the cafe counter, retail floor and kitchen as all floor staff are trained to put their hand to both the cafe and the retail space.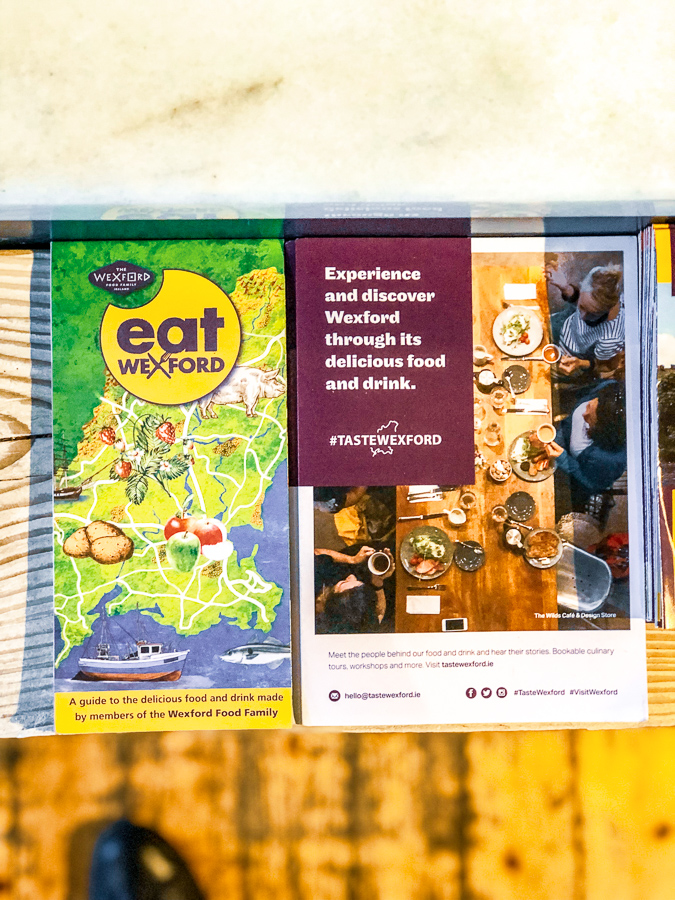 The menu at The Wilds does read like a roll-call of local producers, with O'Neills Bacon in particular taking pride of place. Other meat comes from Macamore Buffalo Farm and Stafford's Butchers in Enniscorthy whilst another local supplier is Millstream Fishmongers. The organic leaves and vegetables come locally from The Veg Patch in Ferns whilst unique leaves and garnishes come from Gorse Farm in Bunclody at the foot of the Wicklow mountains. Bread comes from Patrick Ryan's Delgany-based Firehouse Bakery whilst eggs are all free-range Bunclody Farm and the milk comes from The Village Dairy.
3FE coffee appoints the coffee dock with its beans and the small provisions shop to one side of the cafe, too – particularly remarked for its quality and consistency, the pair tell us after they went on a coffee sourcing expedition before opening a couple of years ago.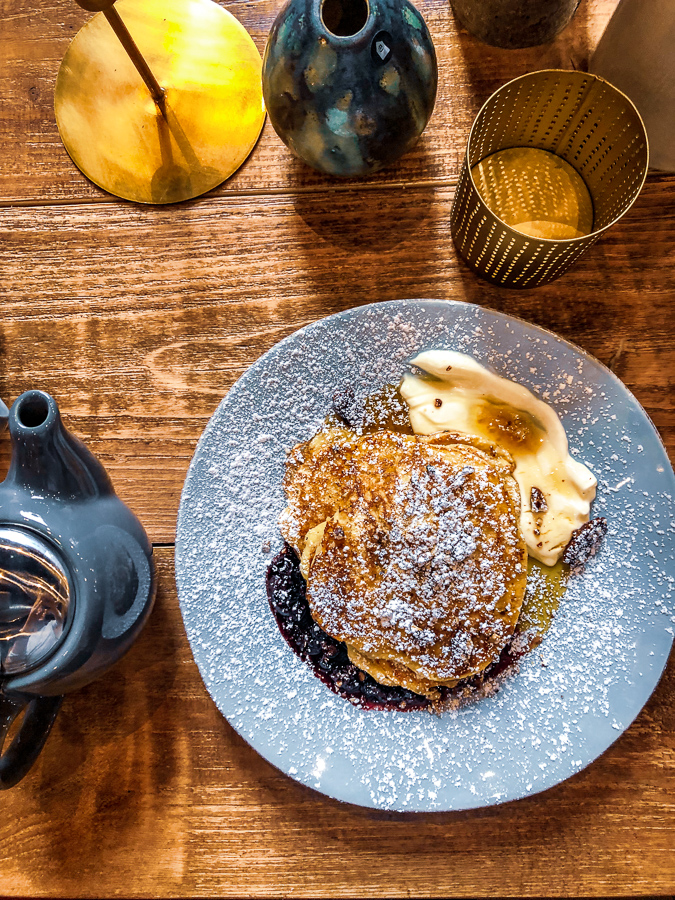 From breakfast and lunch on weekdays through to a lengthy brunch at weekends, the menu mixes healthy choices with indulgence, from a full or mini Irish; ricotta pancakes; and creamy mushrooms on sourdough; to lighter options of smoked salmon and scrambled eggs; apple bircher muesli; or avocado and poached eggs on toast with salad. When we visited, we went for the unbelievably light and fluffy ricotta pancakes with compote, crème fraîche and toasted nuts as well as the Wexford Rarebit – both dishes offering fabulous flavours and incredibly keen value at €10 each.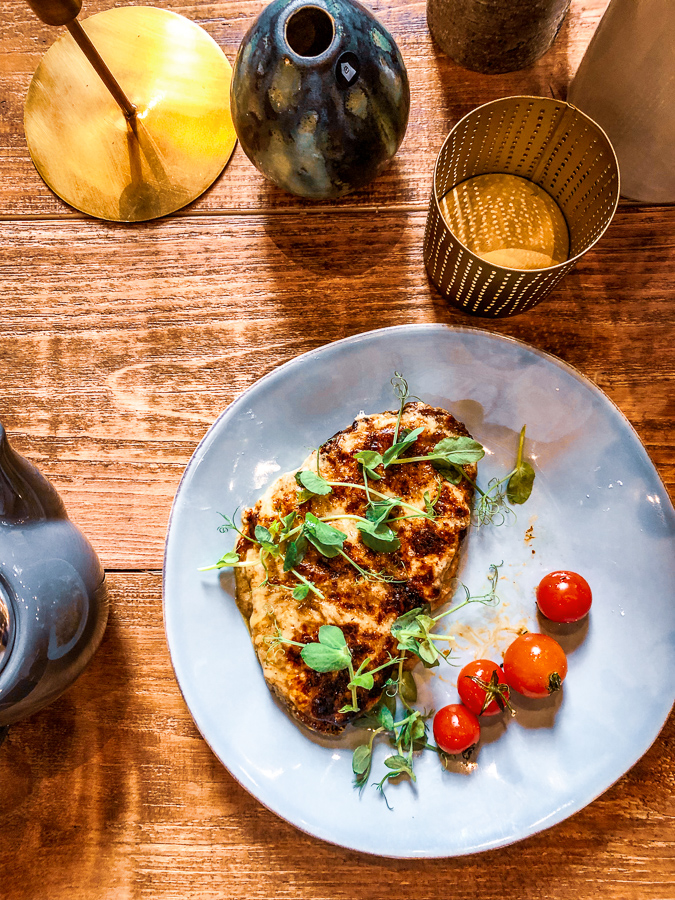 "Our menu reflects the cooking style here – it's uncomplicated. We've focused on more traditional classics that are done well, so that the produce really shines on the plate," Paula explains. What is 'Irish food' as a modern concept to Simon and Paula, we wonder (as it's something we ask most people in the food industry that we speak to)? "Produce, produce, produce," Simon remarks, adding "provenance has never been so important, and now transparency is becoming really key too. Obviously there's issues with skills shortages and supply, but Irish food is in a really good place overall right now, we're so lucky to have the best meat, the best vegetables, the best dairy produce in the world, and the fertile land around Enniscorthy is perfect for growing – not dissimilar to the Boyne Valley, like where you guys are based."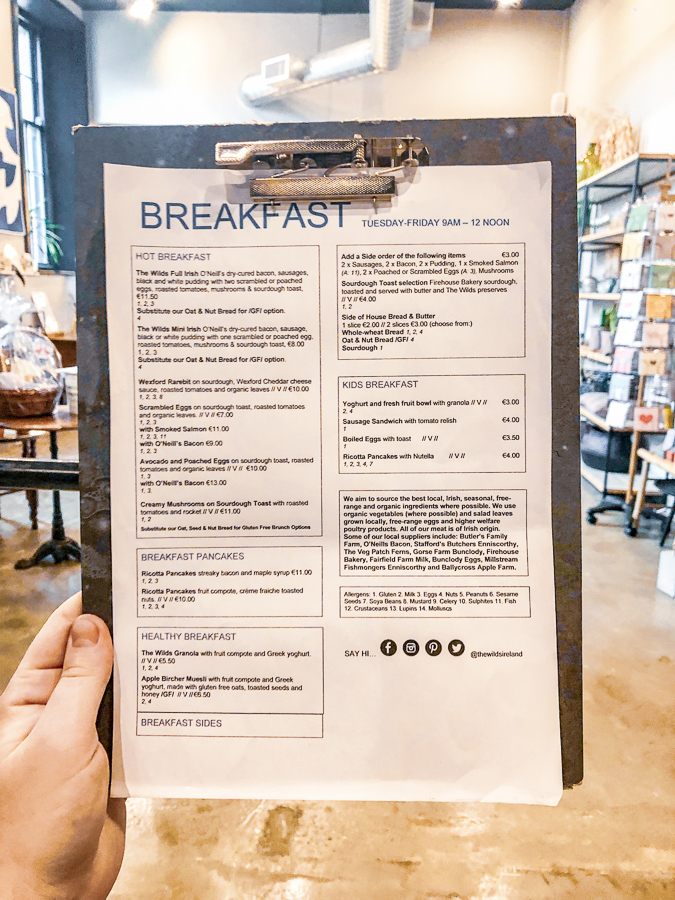 Future plans potentially include expansion with more outlets around this area of Ireland, and the pair always have an eye on growth and what's coming down the line. Paula says "we're not ruling out expansion at all, but our focus is still so local, seasonal and small-scale" whilst the subject of small businesses being pushed for constant growth, national notoriety and the challenges of Brexit come up in conversation.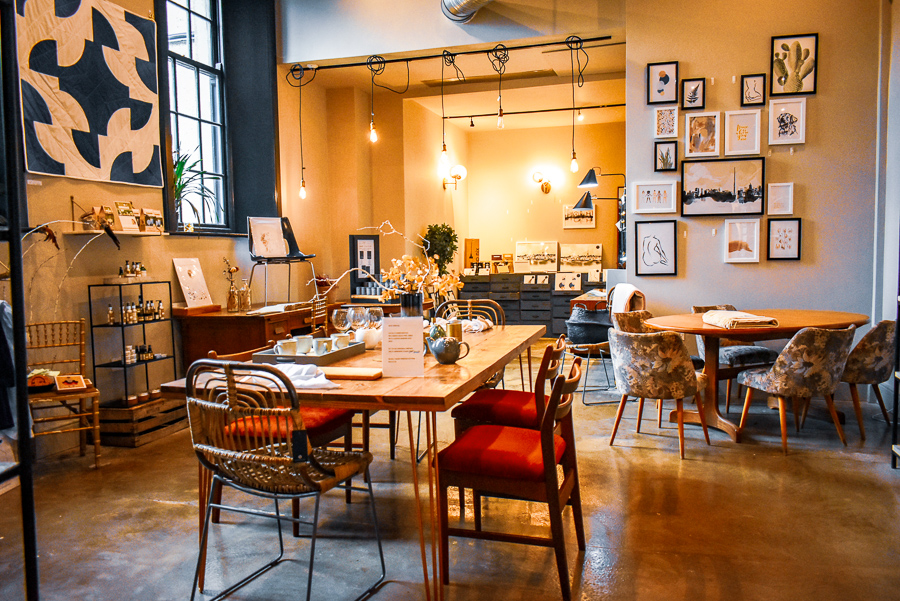 There's a suggestion of catering events, pop-ups and evening events to use the expanse of the space more, but for now, The Wilds is a spot that has to be experienced exactly how it is right now for everything it's doing right – commitment to local, seasonal produce; a gorgeous, stylish, comfortable interior; and wonderful service. The perfect destination to encourage anyone to make a bee-line for Enniscorthy.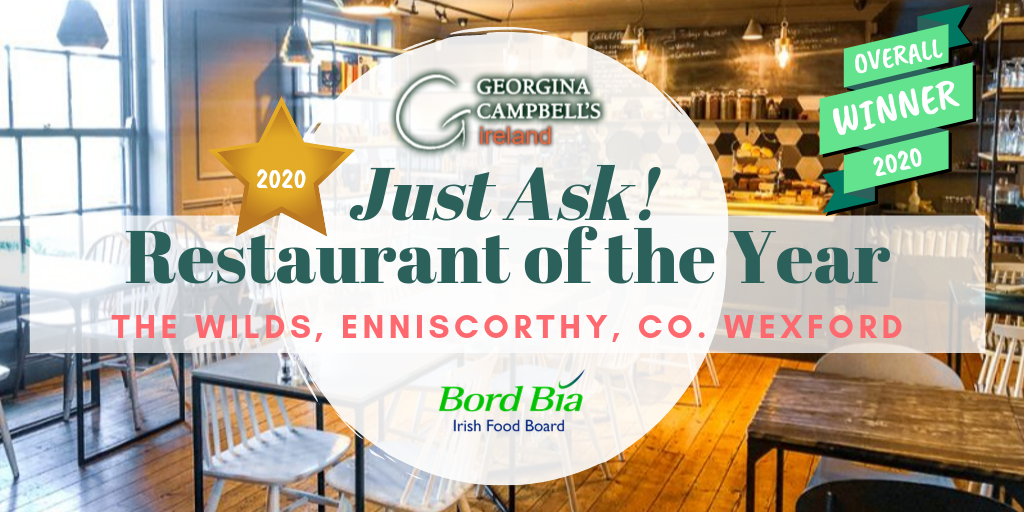 UPDATE: The Wilds has actually been unveiled by Georgina Campbell and Bord Bia as their annual (overall) winner for 2020! Excited what the next year holds in store for Simon, Paula and their team at The Wilds!
DISCLAIMER: THIS IS A PAID POST IN CONJUNCTION WITH BORD BIA.