in paid partnership with
We love our visits to Northern Ireland. When it comes to food in particular, it's such an exciting part of the island, hitting far above its weight in terms of size and appointed with amazing producers, chefs, farmers, brewers, bakers, distillers and more! Belfast in particular is a vibrant city with some of the friendliest folk around, and naturally the dining and drinking scene is cutting-edge, contemporary, cosmopolitan but also doesn't take itself too seriously either –– even though they've just snatched their third Michelin star, the first time the city has had three in its arsenal. As part of the Discover Northern Ireland's 'Taste The Island" campaign, an all-island campaign which began for the first year in 2019 in collaboration between Failté Ireland, Discover NI and Tourism Ireland, we got to spend a few days exploring parts of Belfast and beyond which we haven't explored yet…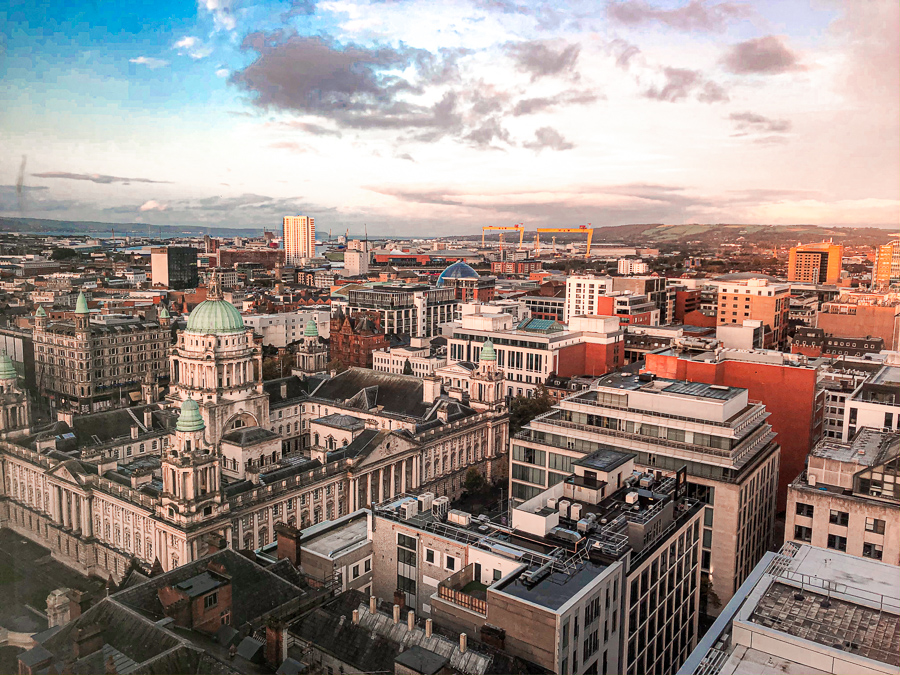 We're only an hour or so from the city but we've often fallen to habit. Being so close means it had really only ever been "a trip up the road" and we found ourselves visiting, eating in and staying in the same places over and over. Not this trip –– here's where we discovered on our TasteTheIsland trip of Belfast recently, with lots of new suggestions for you all!
City Centre Dining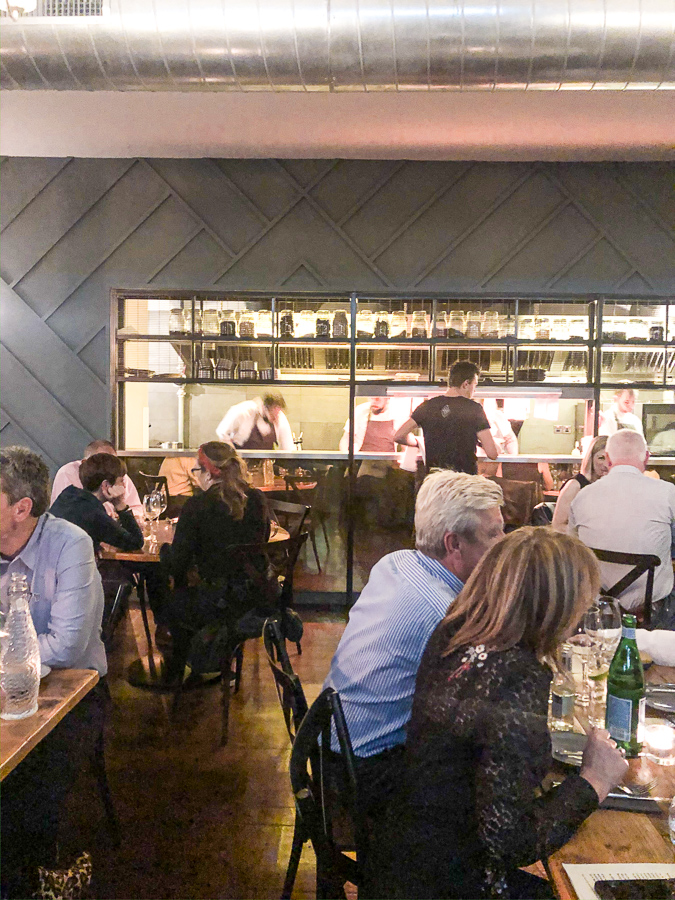 The dining scene in Belfast is booming right now. Recent recipient of Belfast's third Michelin star The Muddlers Club is somewhere you absolutely need to try and nab a table. (The other two restaurants are Deanes EIPIC and OX) The Muddler's Club's reservations list, we hear, is fairly full at weekends for the rest of the year, but you never know if that might change around. Muddlers is the perfect combination of casual and fine dining with a buzzy, eclectic style and great, high energy atmosphere with loud music, slick service, a snazzy interior and open kitchen. Like many other starred establishments, options are somewhat limited.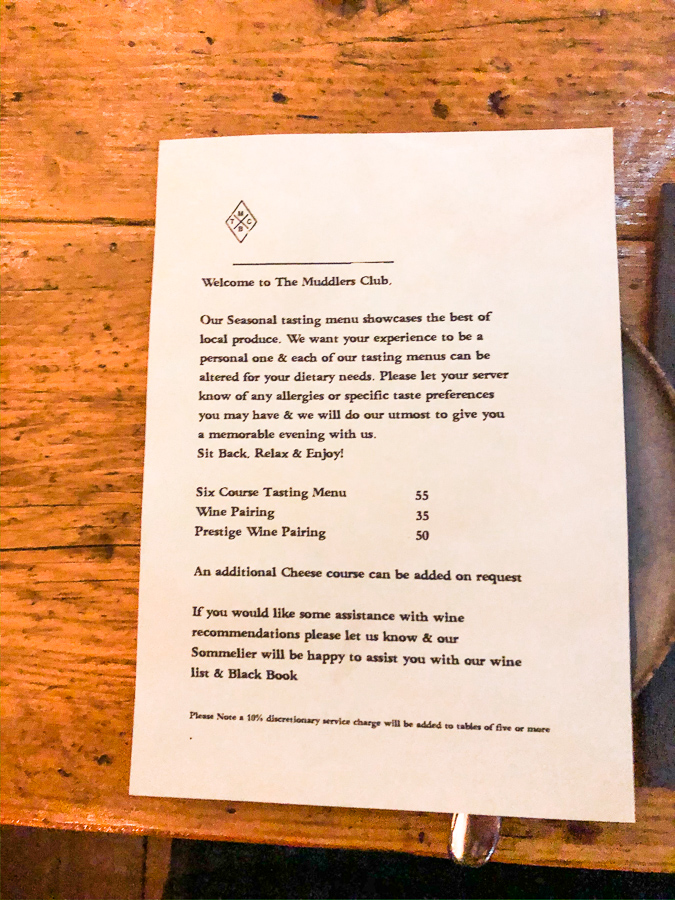 Here you can only choose the 6 course tasting menu, which comes with a number of snacks too. You advise your waiting staff about any intolerances, both medical and personal preference, and the kitchen team will create dishes according to what they have and what they can send out –– so, there's no real 'menu', as such. Wine pairings are available in two levels, a standard range for £35 and a higher spec 'Prestige' level for £50 per person. Super, delicate, artistic, punchy-flavoured plates comes served in a super relaxed setting that's just about on the tamer side of wild. Great for groups of mates or even a special celebratory dinner for two!
An old favourite of ours, is OX which has always been high on our list of recommendations for visitors to Belfast. Proudly boasting a star since 2016, we've adored every visit here. Lunchtime at the weekend in particular is a bit of a gem in terms of value for what you get: – 2 courses for £22, or 3 for £28.
Right next door is OX Cave, a gorgeous wine bar with a top cheese selection and frequent live music. We've been known to pop by for a glass of something interesting to round off an evening, grazing on that iconic plate of Comté with truffle honey, served shaved and resplendent on it's own. Alain Kerl'och oversees here and he is a true master of hospitality and food and wine pairing.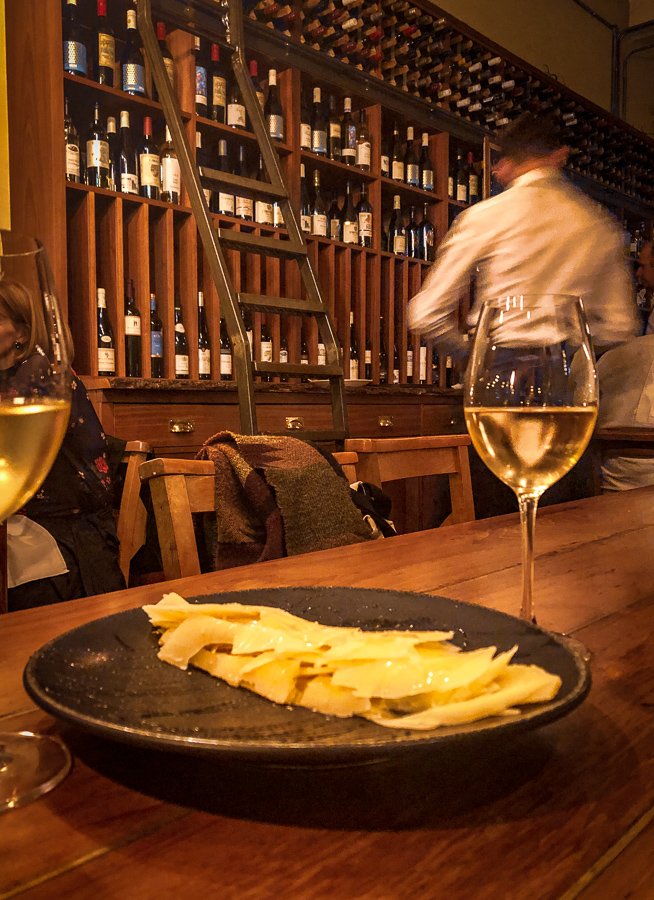 If the sound of Michelin stars doesn't float your boat, keep an eye out for Six By Nico. We adore the concept of this restaurant – six courses which change every six weeks, according to a different theme. When we tried it was 'New York', but in the past they've had themes like 'Chips' or 'Forest', so it's really exciting to see what the chefs come up with every re-incarnation. We always have appreciated that stars, starched white tablecloths, tasting menus and pairings isn't for everyone, but Six by Nico bridges that gap wonderfully.

For £29 per person, you can choose either the general six-course menu, or a vegetarian version, with the option to swap out individual dishes from either, if any take your fancy. Interiors are modern and slightly industrial, with the added quirk of cameras showing the kitchen pass live, so you can observe your dishes being plated up, which we thought was a fabulous idea. Six by Nico opens at midday each day (12:30pm on Sunday) so a good option for either lunch or dinner. Pre-booking is advised.

Down a hidden alleyway, opening up into a long courtyard is Duke St? where you'll find hopping bars and plenty of entertainment. After some food whilst there? Hadski's has you covered. Simple casual dining but done well – steaks cooked on the josper grill, the richest creamy champ (mashed potato with cabbage, spring onion and plenty of white pepper) and delicious cocktails and wines are all a must here. Sit at the bar, peer into the kitchen and you'll feel right at the heart. Hadski's is part of Niall McKenna's James St. group, which has top quality ingredients and hospitality at its heart.
The Ormeau Road
The vibe changes in an area when there's a uni nearby and the Ormeau Road, with Queens University within short walking distance, is no exception. Keeping it casual, you'll find global flavours, brunch spots and third wave coffee joints dotted all around here.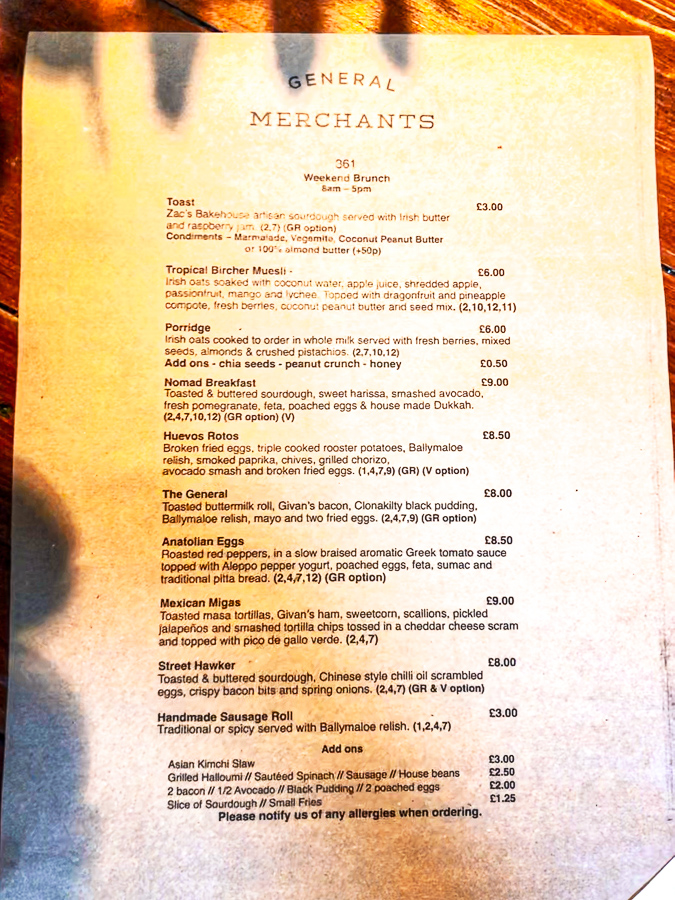 Among Belfast's most popular brunch spots at the weekend is General Mercahant's 361 (there are other branches in East Belfast, Forestside and Stranmills). Don't allow the queues out the door put you off, because it is worthwhile.
Chef Tim Fetherston moved back to Belfast from Australia several years ago, bringing the influence of Melbourne brunch culture, plus flavours from his travels across south-east Asia to the pass. Old faithfuls featuring sausages and bacon will of course be present, though the likes of the eggs benny have a fiery kick to them, with pulled pork in place of bacon or ham. The real winner for us is the Street Hawker – toasted sourdough, Chinese chilli oil and black bean spiked scrambled eggs, crispy bacon bits with spring onions. Great coffees and teas too, and if you're after something a bit different, try the chai! We could write endlessly about how great this place is –– all you need to know is: go.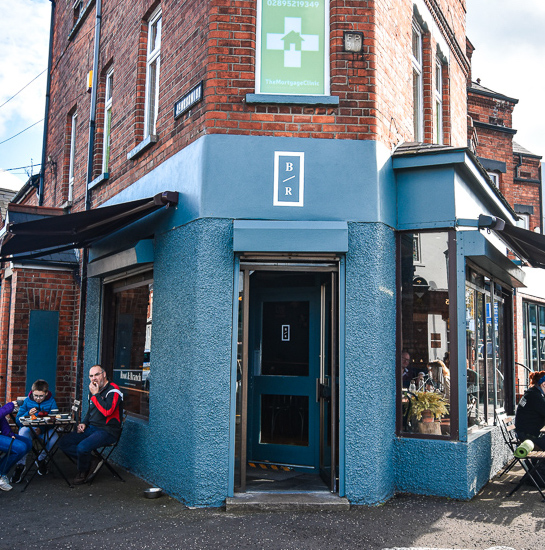 Feeling a bit full? Across and slightly up the road is Root & Branch. Regularly name checked in cafes across the island for their top quality beans, their cafe has coffee at its core, though the sights and smells coming from the kitchen made us confident that here too is a top spot for a bite to eat. Sourdough breads to take home, as well as aluminium cans full of coffee beans, roasted on site, are the perfect souvenirs to bring home after a weekend in Belfast, we say!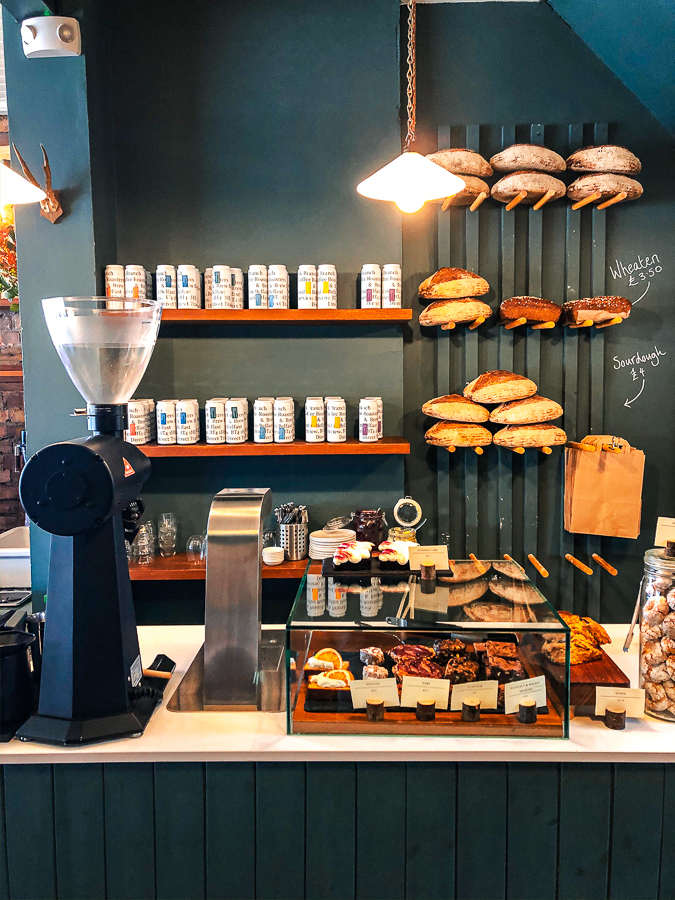 A must-visit for a lot of folk is Bia Rebel for top class award winning ramen. Brian & Jenny have a fascinating story. Jenny, a journalist by trade, and Brian, a talented chef of Michelin pedigree, knew they wanted to create something new and different in Belfast. On Fridays, they used to head to George's Market and trial something different each time. (We loved the sound of their "fry in a pie" but we can understand why ramen worked instead!) After few false starts where the market goers didn't embrace their out-there ideas, like salad "which was a disaster," they told us, when they served ramen, they sold out on the first day and a pair of elderly ladies were their first loyal fans, effusively praising the food. And so, ramen it was.
Flash forward a few years, and their pokey but perfectly formed branch (a former solicitors office) is adorned with an "Observer Food Monthly Awards" winner sticker on the window and has been lauded by critics here, in the south and even from afar over the last year or so. A recently revamped menu includes old favourites such as their "Crack Chicken" (karagee) and the iconic Belfast Ramen, but also a crispy chicken kimchi version, alongside an Irish stew style with buttered carrots and a stout foam. It's all about the noodles here, which are made fresh on site every single day, and they fly through around 150 fresh nests of them on any given day.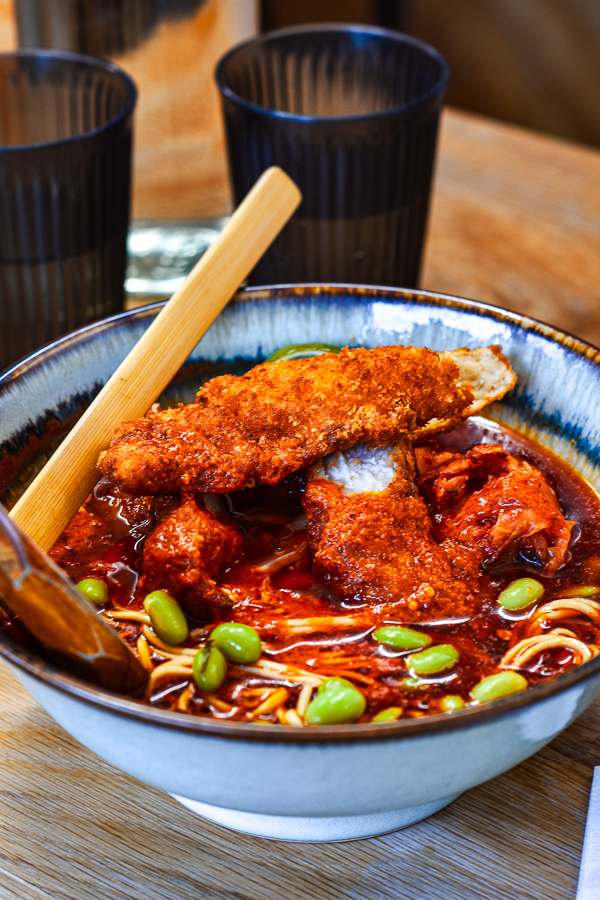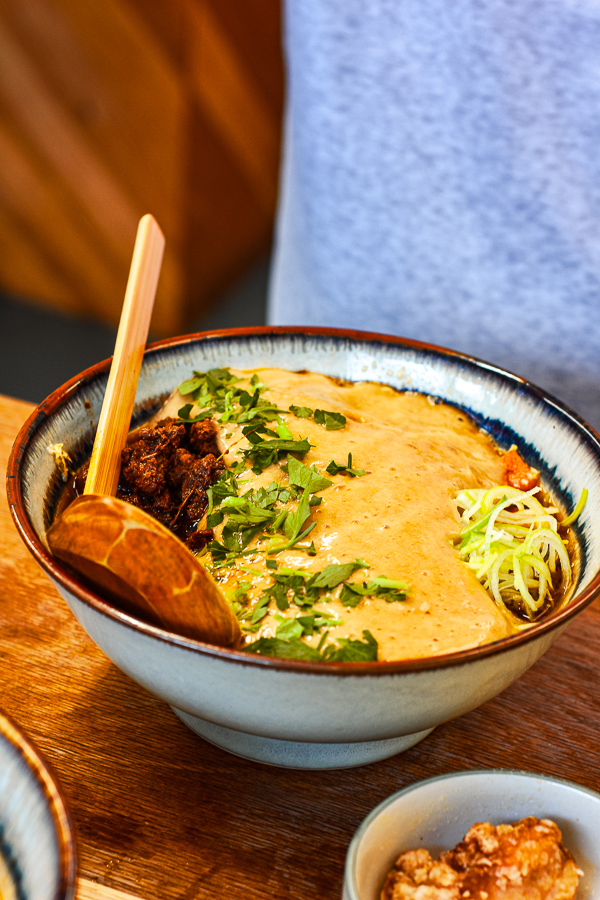 Classes & Tours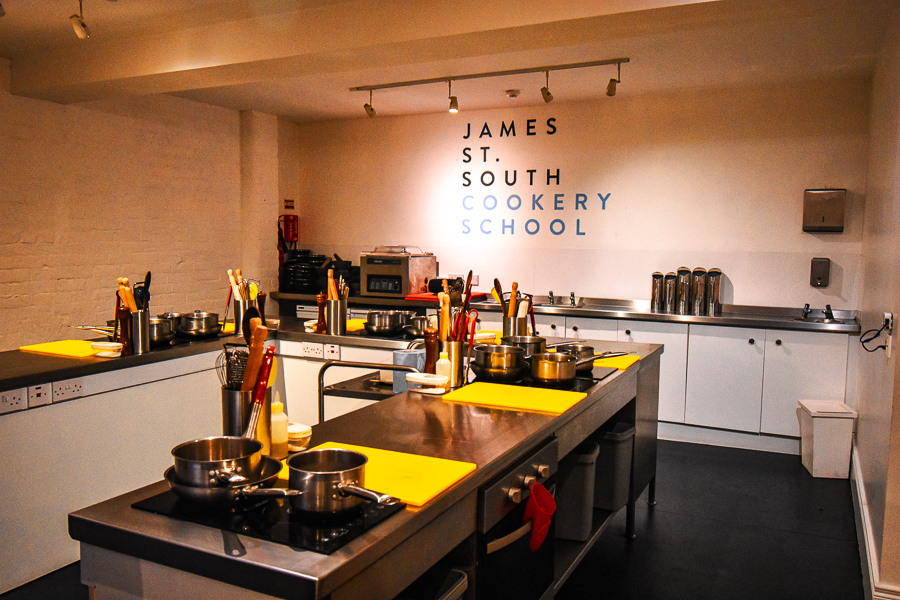 A hand on experience is always key for a good trip, in our eyes. The aforementioned Niall McKenna operates James Street South Cookery School which offers a number of midweek and weekend classes for every level of skill about. Classes are hands on with only a small number of spaces available at each one, which means you'd be sure to come home with some new skills. Throughout the #TastetheIsland campaign, Niall is offering free cooking classes with one more taking place on 5th November.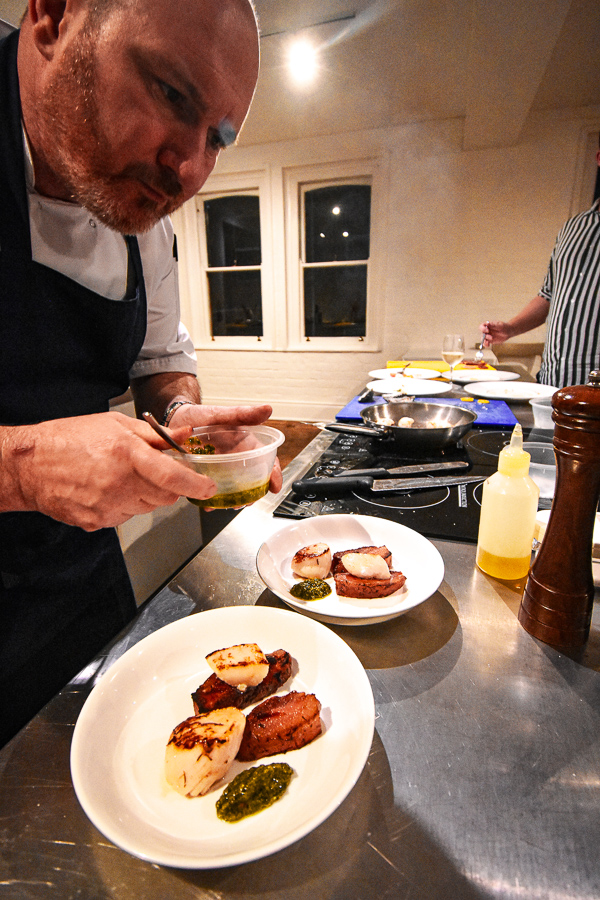 If you don't fancy getting your hands dirty, take a tour around the city, and get to know it a bit more. Caroline Wilson, a great friend of ours and one-time guest on an early episode of Chew The Fat, is the head honcho of Taste & Tour, operator of the Belfast Food Tour. Several versions of the tour now exist, including a gin jaunt around the city's bars, as well as Belfast Bites, craft beer crawls and more. One of the most enjoyable ways to spend a few hours in this city, learning it's intricacies and more about exciting food & drink scene here. Taste & Tour recently won Northern Ireland's Best Small Visitor Attraction by Belfast City Airport and Tourism Northern Ireland, and after being on these tours before, it's clear to see why.
Out Of Town
Northern Ireland has a huge amount more to offer than just Belfast. The Causeway Coastal Route, bringing you all the way towards Derry has plenty of food & drink choices available, coupled with the most beautiful scenery around. Driving back down south? Take a pitstop in the town of Moira where you can eat at a favourite of ours, Wine & Brine, or drop into Peter Hannan at The Meat Merchant's for some of the most delicious meat products you'll find,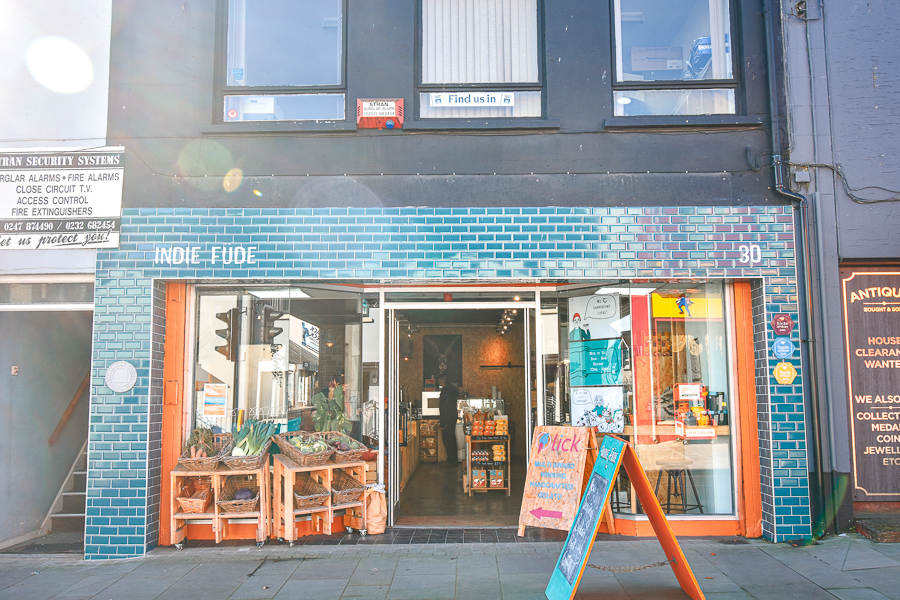 If you're around County Down, swing by the town of Comber, home to Indie Füde – arguably among of the best supporters of astisnal producers and local foods around. Johnny & Laura were also guests on Chew The Fat back last year, and since they've gone from strength to strength.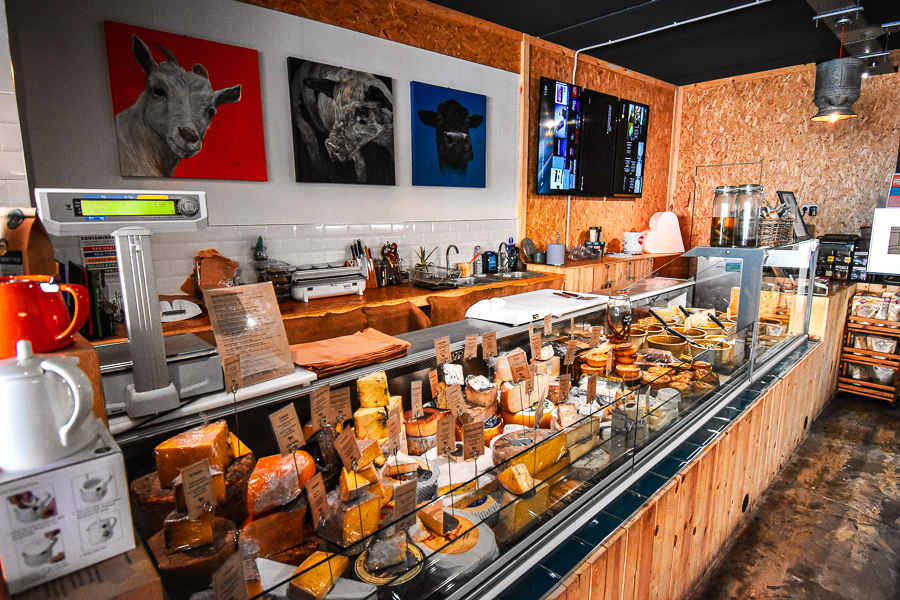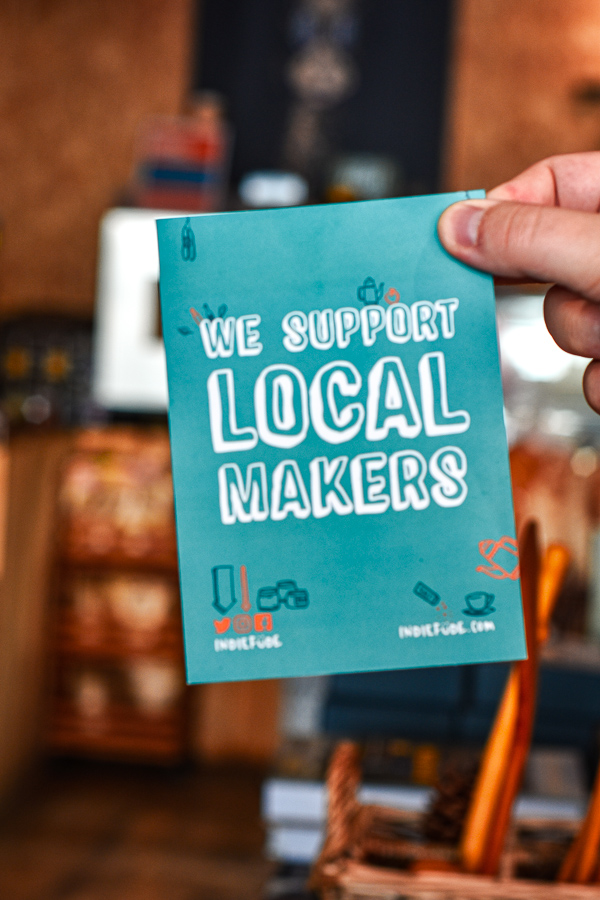 It's the perfect place to pick up some top class cheeses, jams and chutneys from Deli Muru, made by Kay Armstrong who was doing some tastings when we visited, or even just browse at the vast array of incredible products from the island of Ireland.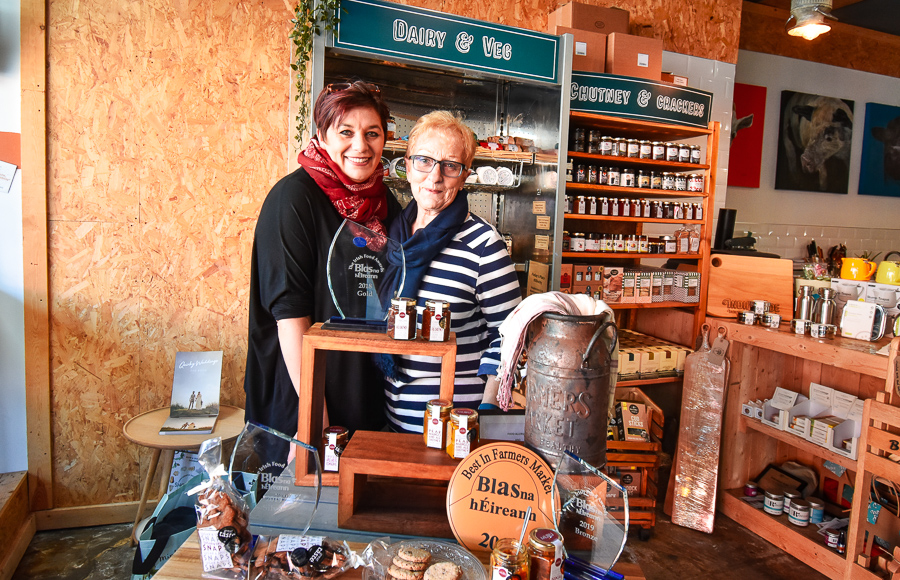 Into ciders? The home of it in Ireland isn't Clonmel, it's Armagh. Known as the Orchard County, there's a small patch of land, directly south of Lough Neagh, between the mouths of the River Lagan and the River Blackwater which have the perfect microclimate to grow apples.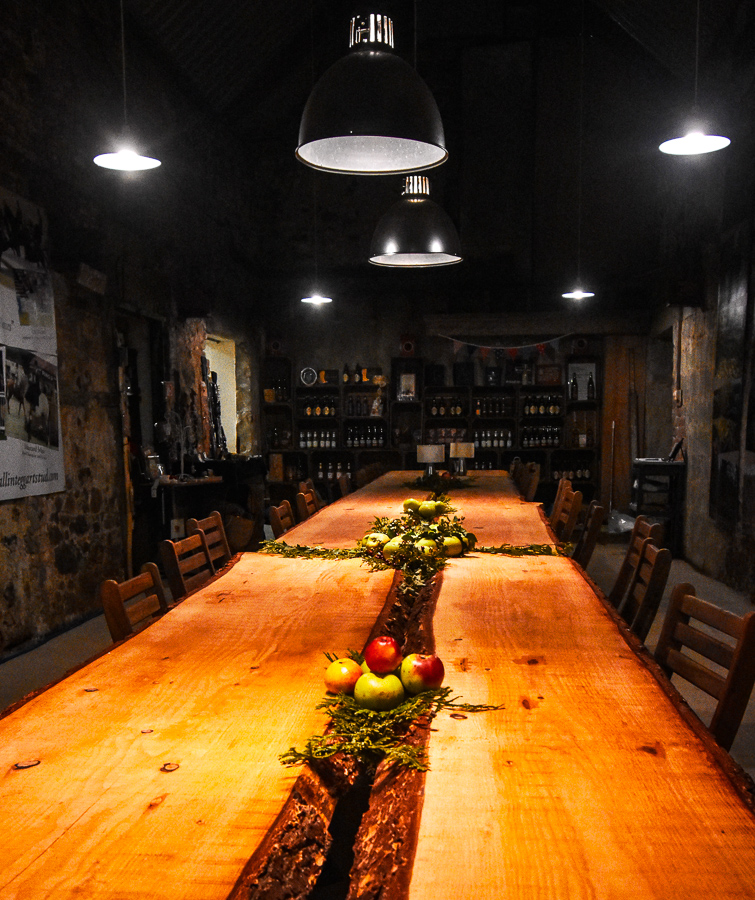 We visited Helen & Philip Troughton's farm, home of Amagh Cider Company, where they grow a variety of apples which they use to create their award winning ciders, including the PGI certified Armagh Bramley Apple. Visits to their farm can be organised directly, or as part of group trips, which often get meals provided for them in their barn; the centrepiece of which is a large table made from a tree, growing on the estate for about a century.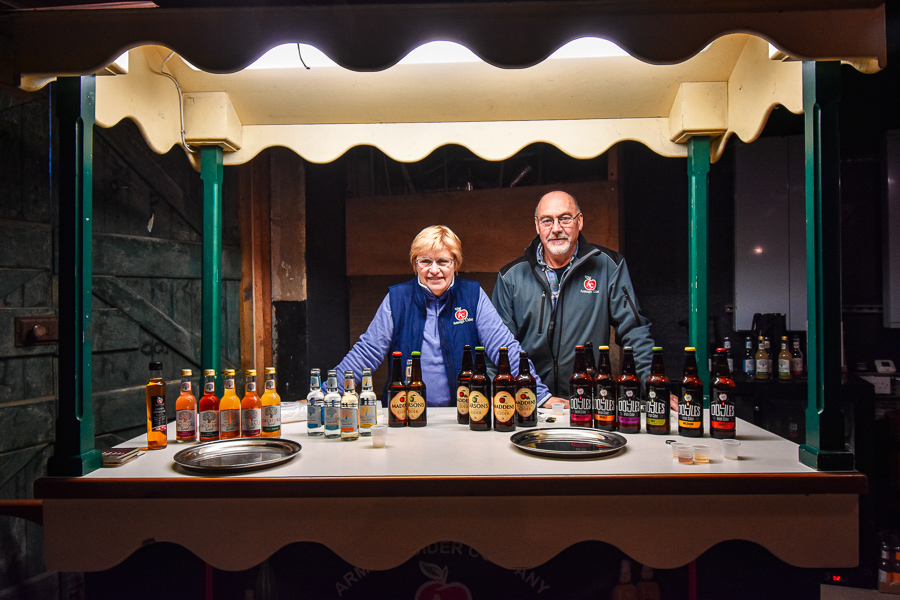 For a visit to the seaside, drop by the town of Donaghadee, about 18 miles outside of Belfast, home of Grace Neil's Bar, Ireland's oldest bar.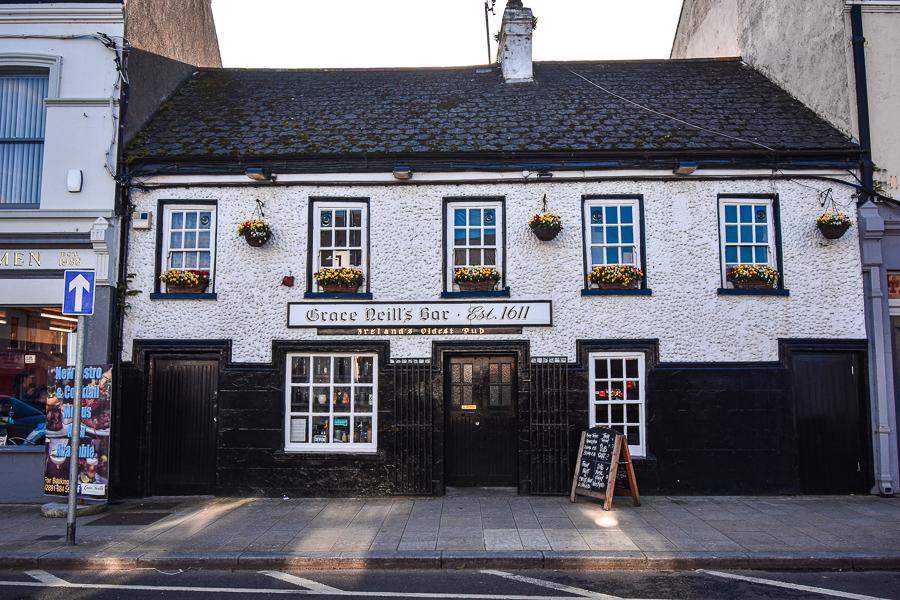 With a rich maritime history, this town was once the main port in Ulster before Belfast itself took over in the 1850s. Now it's home to one of the provinces most well known distilleries – Copeland Distillery.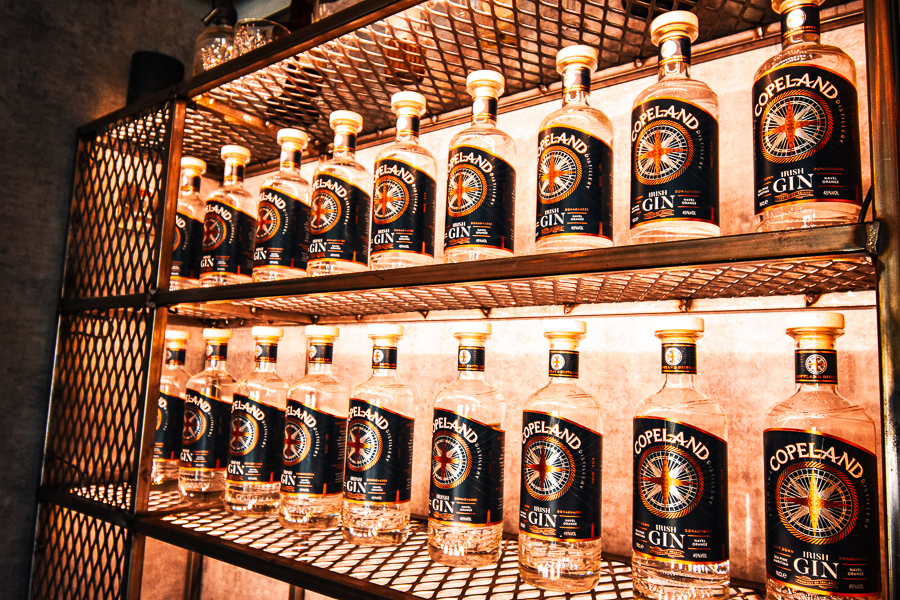 Named after the Copeland Islands, just a stones throw away from the town, there is a great story with this gin. The idea for Copeland was conjured up by found Gareth Irvine back in 2016, for a business degree project. Not wanting to let go of the knowledge of distilling and gin, he decided to crowdfund to start production. Recently rebranded to reflect the story of Donaghadee and it's history, their fairly new distillery is open for tours which must be pre-booked via their website– and yes, you do get a try samples!
Feeling hungry? Pop by The Bull & Claw gastropub and enjoy some delicious pub grub, including Portavogie scampi and chips, crab claws or a creamy and comforting chowder, washed down with some local brews from Whitewater Brewery.
Not in the mood for a full meal? Head down the harbour road, take a right turn before the pier. Behind a red gate you can grab yourself some dried dulse (or dillisk, to those of us down south) – a seaweed that's a popular little snack around seaside towns in Northern Ireland, we believe. Take a bag and leave a 20p coin in the box. A true #TasteTheIsland experience.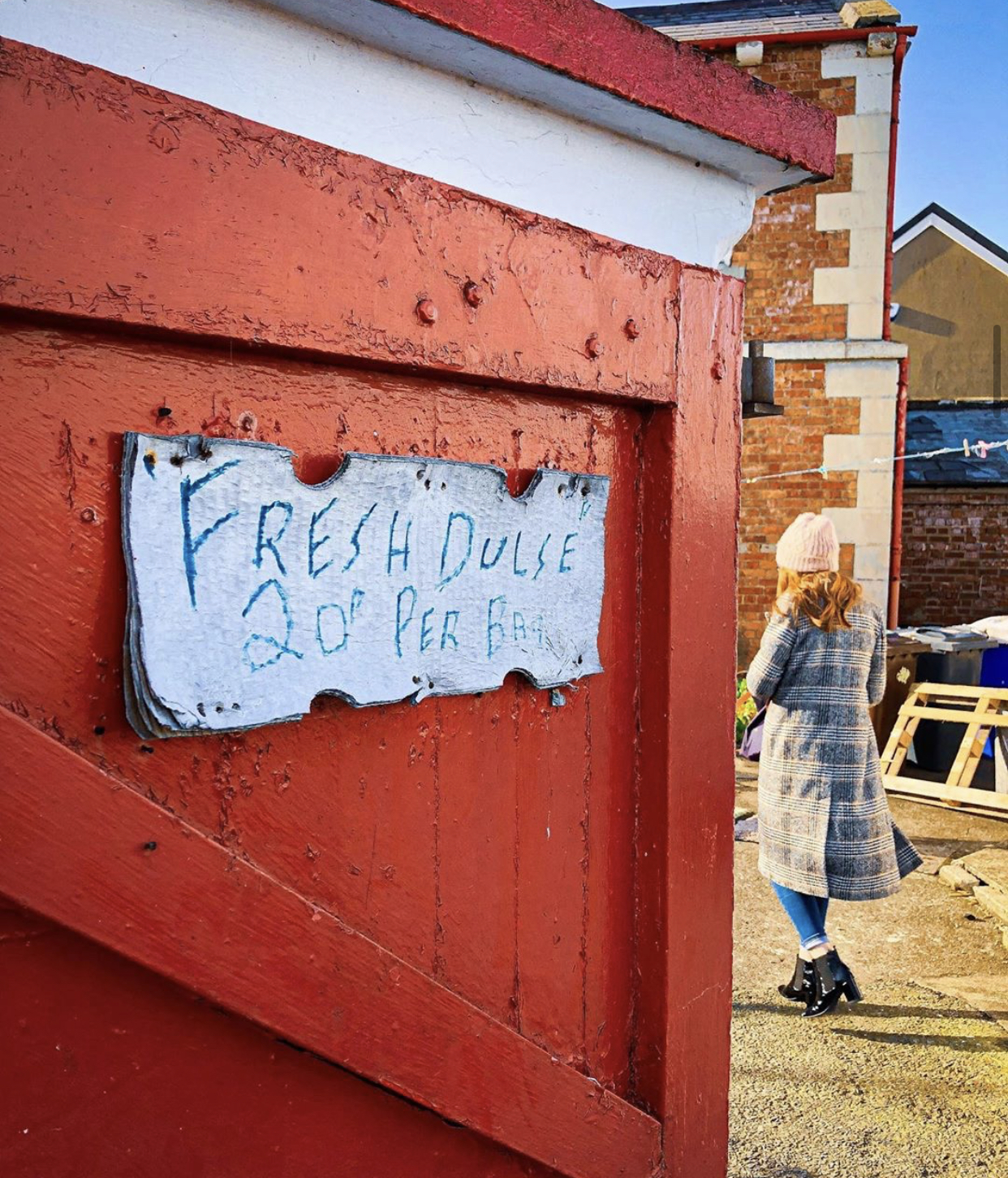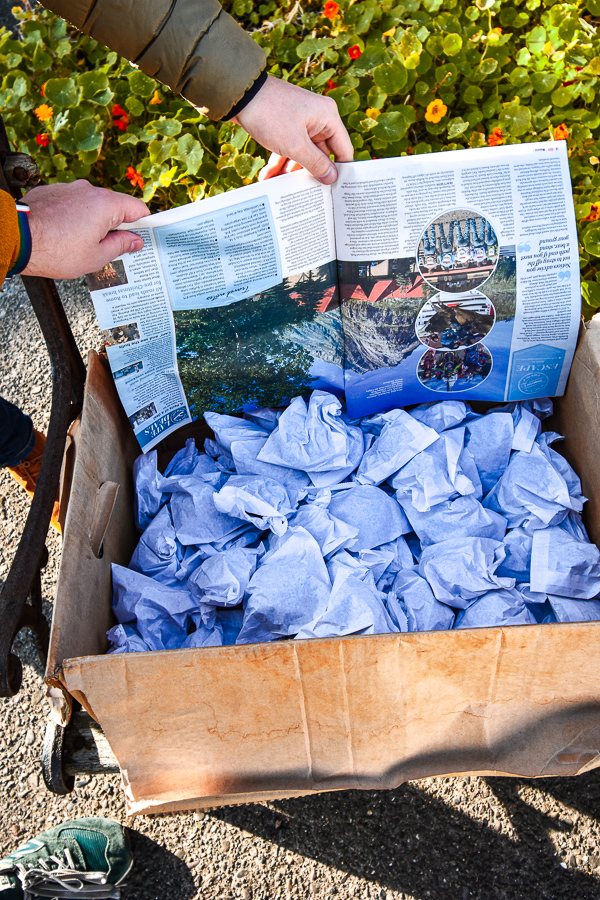 As mentioned above, this post is in paid partnership with Discover NI as part of the all-Ireland "Taste the Island" campaign. For more details on events taking place across Northern Ireland please visit their website.