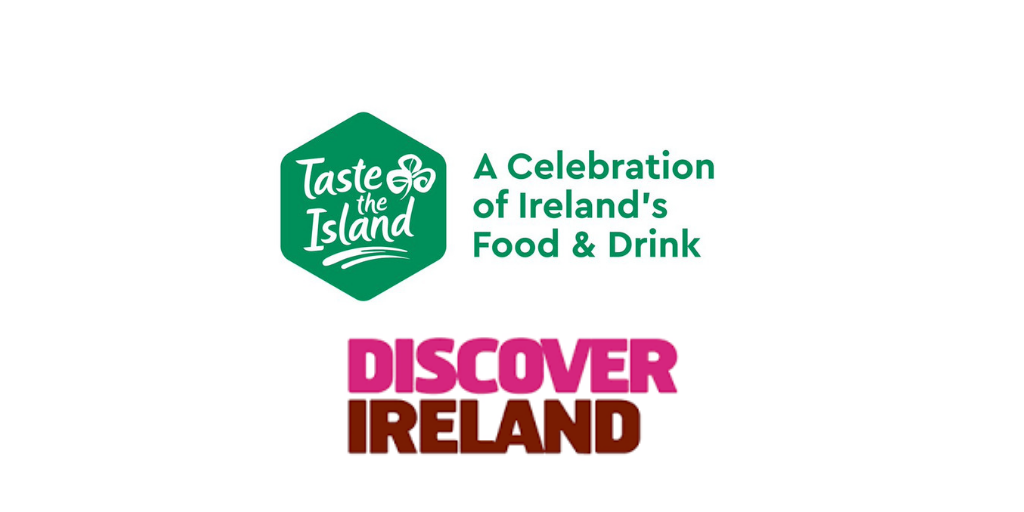 Who says that food festivals outside of summer don't work? If that thought has crossed your mind, let us sway you directly the opposite way because food festival season is year-round and with Discover Ireland's #TastetheIsland campaign running right from September through to November, there's a world of unique, boutique, food and drink-filled festivals taking place across Ireland. What are you waiting for? Come Taste The Island with us!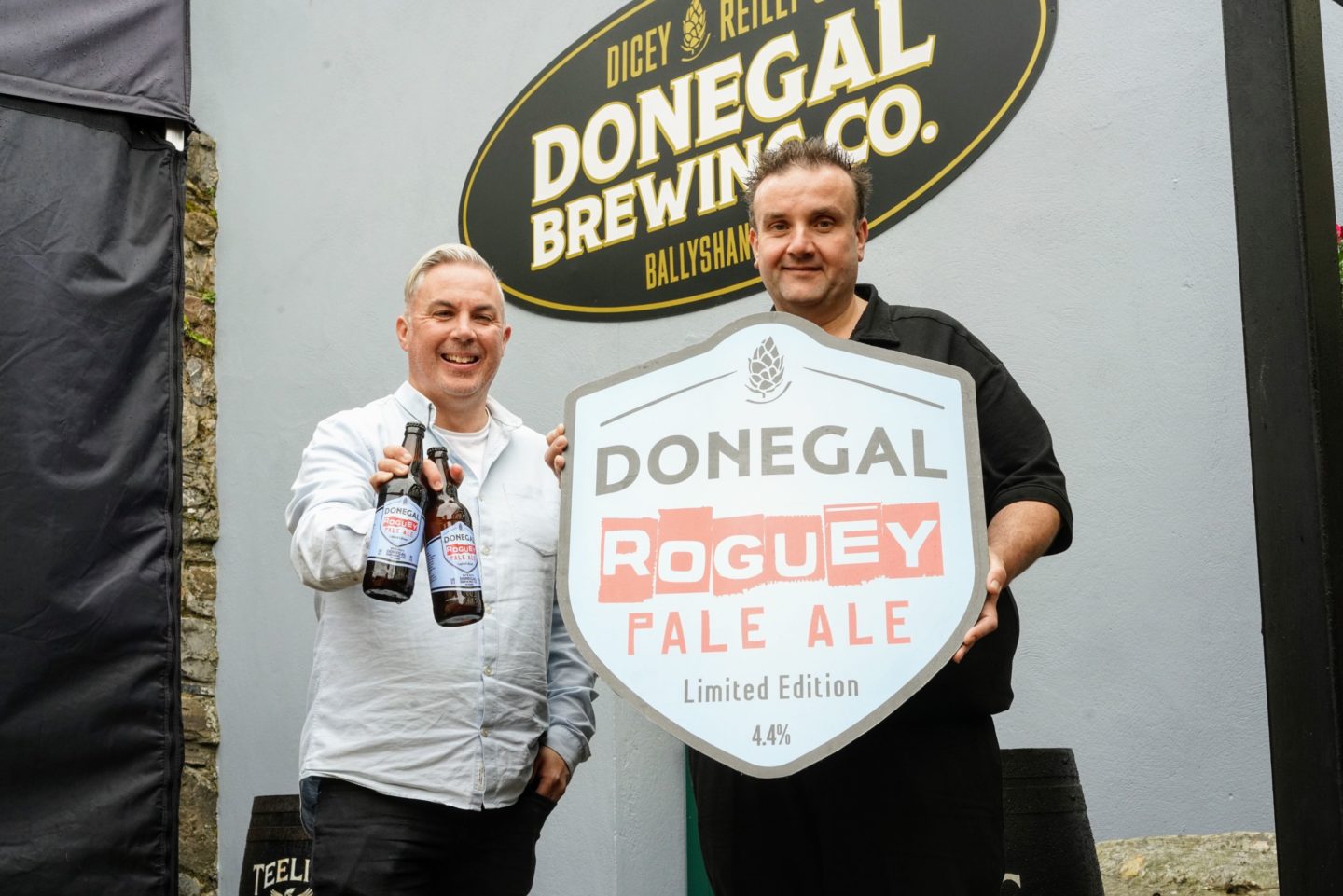 Fáilte Ireland is declaring #TastetheIsland itself as the "longest food festival in the world" and if you think about it, spread across three months it really is, and that's reason enough to get excited. But within that, here's the smaller stuff happening to really encourage you to meet food producers, distillers and brewers; join food trails; try your hand at foraging and fishing; learn traditional or new skills in classes or workshops or just sit back, relax and enjoy modern Irish cuisine in the many pubs, cafés and restaurants across the island.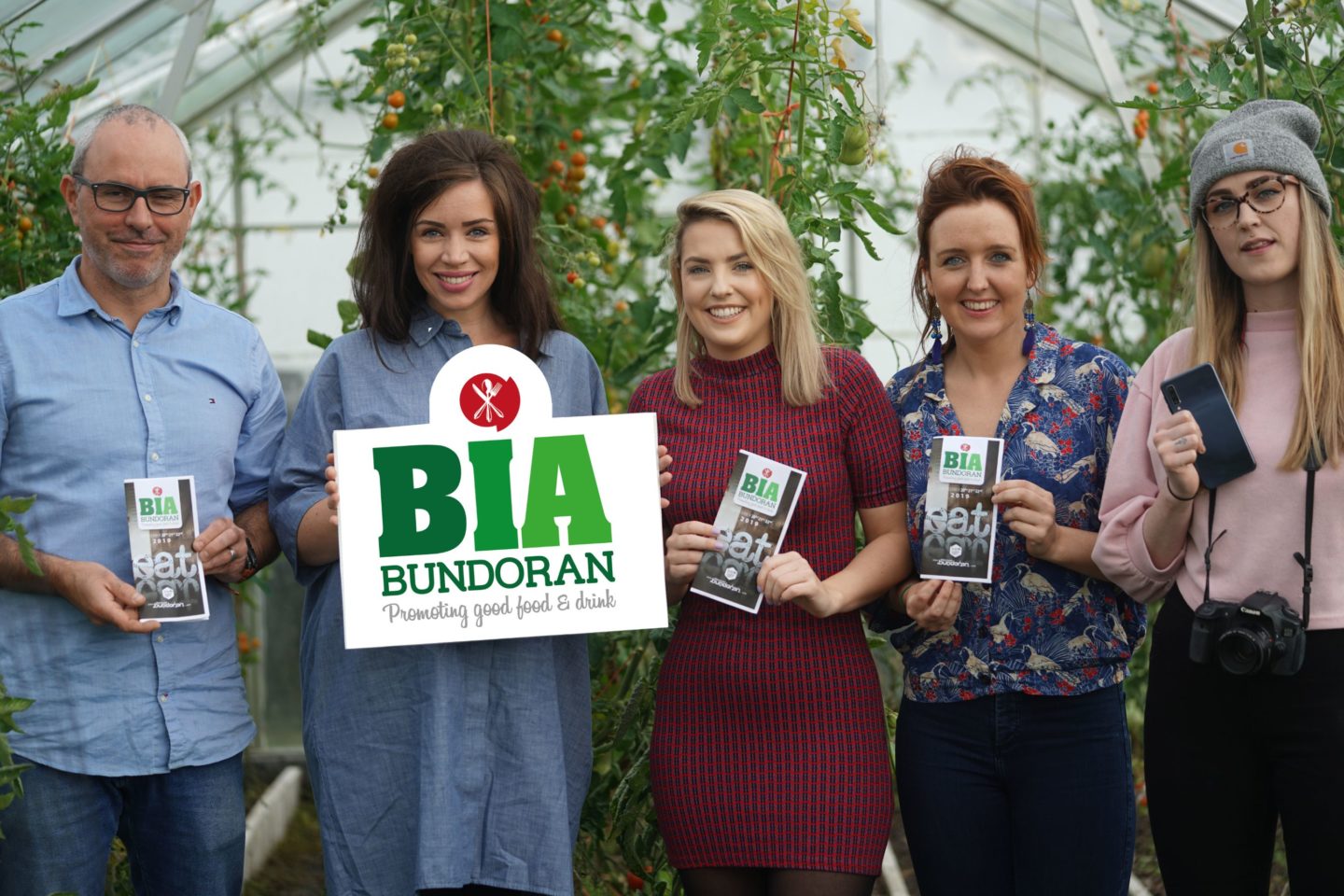 Taste The Island: September
A brand new food & drink festival in the pretty seaside town of Bundoran, just on the edge of Co. Donegal along the Wild Atlantic Way, is running from Friday 20th to Sunday 22nd September 2019. Key events include a wild foraging talk, a gin masterclass with Sliabh Liag Distillers, a social media food photography workshop and daily afternoon tea in The Salty Fox plus food and drink specials at participating restaurants in the town all weekend long.
To celebrate the inaugural year of the festival, they're also launching a limited edition beer – Roguey Pale Ale from Ballyshannon-based Donegal Brewing Company – named after the popular bracing cliffside walk in Bundoran and aiming to capture the refreshment of this special seaside stroll in every sip. Full line-up and all the information you need is available at discoverbundoran.com/bia.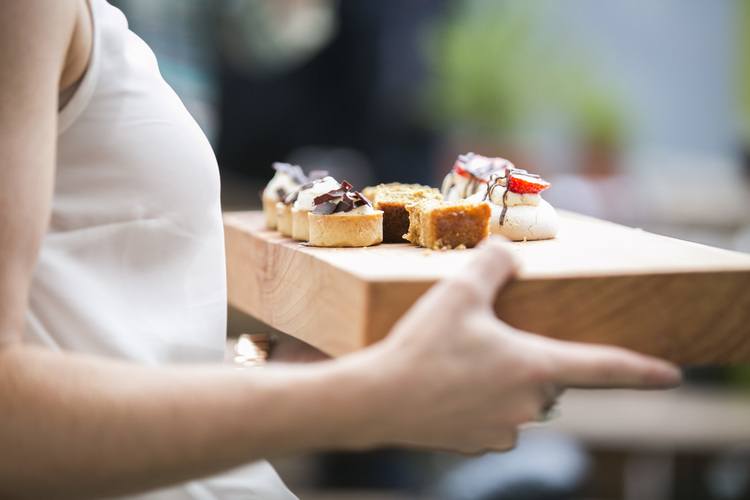 Though we're publishing this a bit into September, there's still time left to enjoy A Taste of West Cork. Ireland's largest county naturally has a strong food producing pedigree and its western reaches are no exception. In the year not one but two of their esteemed restaurants were awarded Michelin stars, get yourself to West Cork and try a delectable line-up of food events.
Taste The Island: October
An annual highlight of our own calendar, we make a point of getting to Dingle every single October because Dingle Food Festival is a must-attend. The quirky, colourful, west Kerry town comes absolutely alive with food, music, ceol agus craic.
The pubs are heaving, you can weave your way around the town's annual Taste Trail for special dishes and drinks at all the participating spots and it's also handily the culmination of the Irish food Oscars – the Blás na hÉireann awards. You'll find market stalls, cookery demonstrations, a massive 'Bake Off', masterclasses, workshops and wine and whiskey tastings, but what we really suggest is booking local accommodation and literally eating and drinking your way around this delicious town in one of the most far-flung, stunning corners of the country. Check out dinglefood.com for more information!
A very small, new festival in the scheme of all the Taste The Island stuff, but something close to our hearts. We absolutely believe Ireland – as an island nation – should eat more sustainable seafood and celebrate our shores, whilst this also takes place in a Gaeltacht area, which we're incredibly passionate about too! In fact, Patrick went to the Gaeltacht in this very area (Leitir Meallain)
The official word is: "Connemara Heritage & Scallop Festival / Feile Oidhreacht agus Muirini will celebrate 7,500 years of eating seafood and shellfish in the coastal area of the Connemara Gaeltacht from Leitir Meallain to the inlets of Carna & Iorras Aithneach, where the beautiful but rare local scallop and other shellfish, seaweed & foraged foods will be celebrated with sample tastings, cooking demos, archaeological and heritage walks & talks, a long table ancient feast, music & dance, family events, more info to follow – bigi linn!" You heard 'em –– more information here.
Boxty has long been a classic and traditional Irish recipe of grated and cooked potato cakes, boiled, shaped and cooked on a griddle pan. Different regions of the country have their own variations on the recipe but Leitrim will celebrate their grá for both heritage and food with the Leitrim Boxy Festival taking place on 19th October in Carrick-on-Shannon.
Expect poetry, music, song and dance; exhibitions of Folklore Essays and archived paraphernalia relating to Boxty making, its customs and traditions; meet the Leitrim Boxty producers and sample their delicious goods; join the food trail for Breakfast, Lunch or Dinner and discover 'Boxty Re-imagined' in the many cafes and restaurants in the bustling town of Carrick on Shannon. There will also be a competition to crown Leitrim's Best Boxty 2019! Will classic win out or will a contemporary twist clinch the title?
DublinTown Food and Drink Festival is back for a second year! From the creators of 'Dine in Dublin', the capital's bars, restaurants, cafes, bistros, brasseries, hotels and pubs will come together once again for a programme of events across a week celebrating the city's amazing food and drink offerings, running from 14th until 20th October 2019.
With a big emphasis on hands-on experiences, skills sharing and immersive foodie events, book on to one of the many 'Experiences' taking place across the city –– from dumpling making at The Vintage Kitchen to coffee cocktail classes at Vice Coffee Co; port tastings, cheese making, gin serving workshops as well as a fine-dining restaurant popping up within one of the city's premier cookery schools, Cooks Academy. For a full list of events, more information and to book yourself on to activities, visit foodanddrinkfest.ie.
Now an annual must-attend for those in the food industry and also those who are betrothed to the culinary world, Food On The Edge is a two-day symposium held in Galway city, under the esteemed directorship of Michelin-starred chef JP McMahon.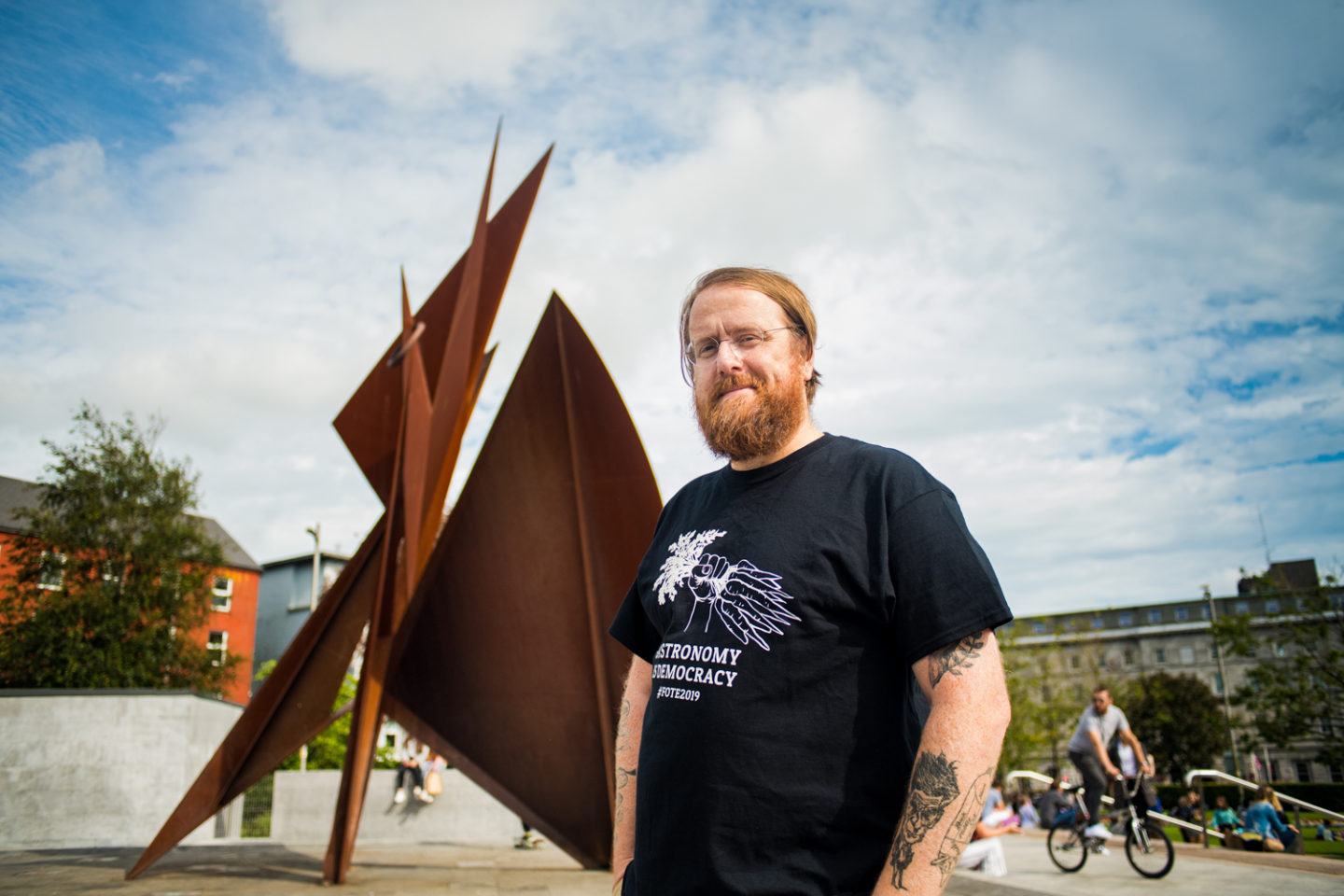 Aimed specifically at chefs and food enthusiasts all around the world who want to create a better global network, there's always an awe-inspiring line-up of culinary talent who travel to the 'City of Tribes' – as it's known – to speak on their experience. A truly international festival, always forward-thinking and problem-solving, think of it as Ted-meets-Parabere-meets-Web Summit, where food and drink is the theme and ethos underneath it all. This year some of the speakers we're so thrilled are involved are the likes of Patrick Powell, Romy Gill, Mark Best, Allan Jenkins, More information available at foodontheedge.ie.
We've been lucky enough to have been on the line-up of this food festival for the last couple of years running. Unfortunately we've been missed out for this year, but Savour Kilkenny continues in the 'Marble City' with a starry line-up and a huge food market plus other events throughout Kilkenny city. See www.savourkilkenny.com for more information.
Púca (31 October – 2 November); Samhain (2-3 November)
The now-established Hinterland festival – based out of Kells, Co. Meath – brings a brand new festival to the scene this end-of-October 2019 and it's seriously special: Samhain celebrates 5,000 years of the traditional pagan festival that pre-dates Hallowe'en. Celebrating Irish food and culture, Kells will come alive with prolific food writers, esteemed Michelin-starred chefs and deities of the Irish food scene who will all talk, demo, discuss and possibly even argue all about Irish food and drink. A seriously exciting event we're hugely honoured to be part of (not least because it's in conjunction with Boyne Valley Flavours –– which we're Ambassadors of). Keep a VERY close eye on the website –– this is seriously not one to be missed and attending the first year we promise will be legendary!
But, even before that, there's a slightly less food-aligned but still wonderful festival called Puca which is *also* launching this year across three sites around the Boyne Valley –– Athboy and Trim, both in Meath, and Drogheda in Louth. In case you didn't know, Hallowe'en is an intrinsically Irish festival (since before it went global and turned Hallmark) and Puca is set to be THE Hallowe'en celebration, which traces where Hallowe'en actually has its origins…. more info here at pucafestival.com.
Taste The Island: November
Taste of Dublin has been a staple on the Dublin and wider Irish food festival scene for the last 15 years and now they're branching out into the festive market with a wintertime festival, held at the RDS in Dublin's Ballsbridge.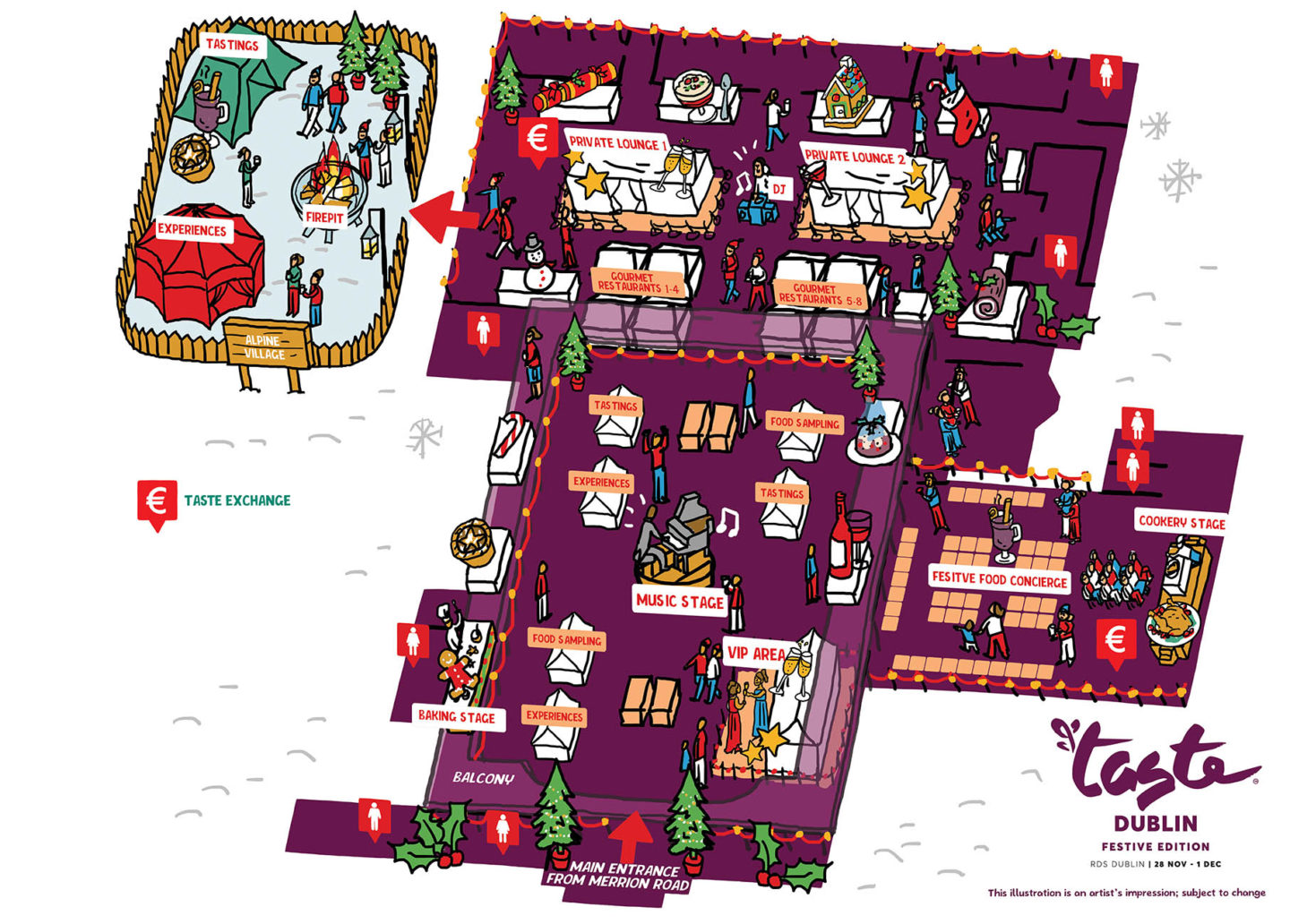 Catch up on the latest festive trends and learn the tricks to create a luxurious and successful festive experience through bespoke interactive masterclasses from the best in the industry. Beginning for the first time in 2019, a predicted 18,000 attendees will enjoy a Chef's Theatre, chocolate/butchery/wine/spirits/cheese masterclasses, festive tablescaping workshops and live entertainment, plus TONNES of food and drink. Eat, drink and be merry with colleagues, friends and family! More info here: dublin.tastefestivals.com