Who doesn't adore a frozen cocktail when the sun blazes? Strawberries – to us – are the flavour of summer, and in this cocktail, made with Lidl Ireland ingredients, we pair strawberries with some basil, lime and a couple of cracks of black pepper.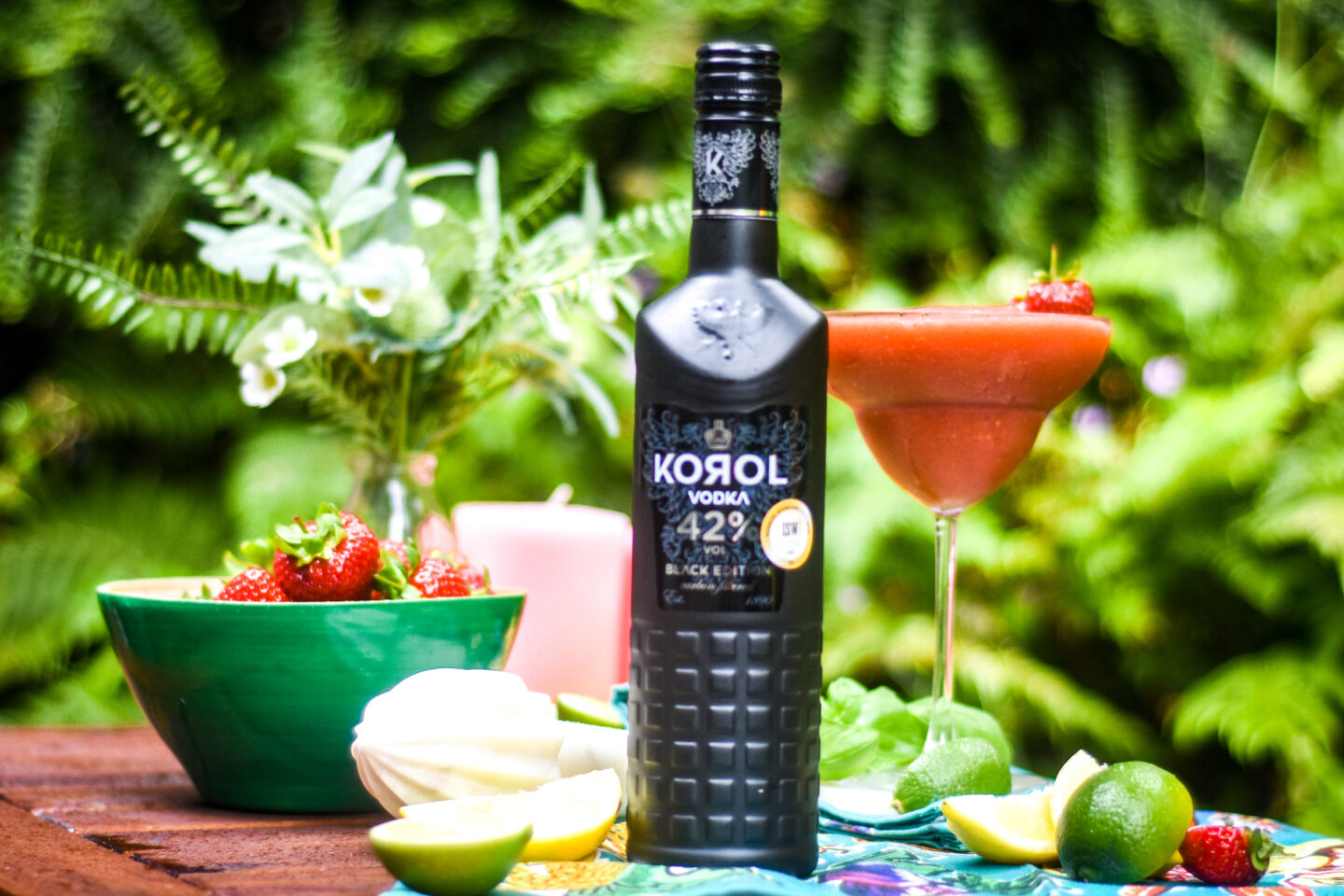 A litle backstory –– to celebrate Lidl's win of 'World's Best Prosecco' at the 2020 Sparkling Wine Awards, we worked with the Lidl Ireland team to shoot the campaign celebrating the win, as well as featuring the Allini Conegliano Superiore Prosecco (€12.99) in some recipes which coincided with an exciting launch of new spirits for late summer 2020 including gins, vodkas and liqueurs.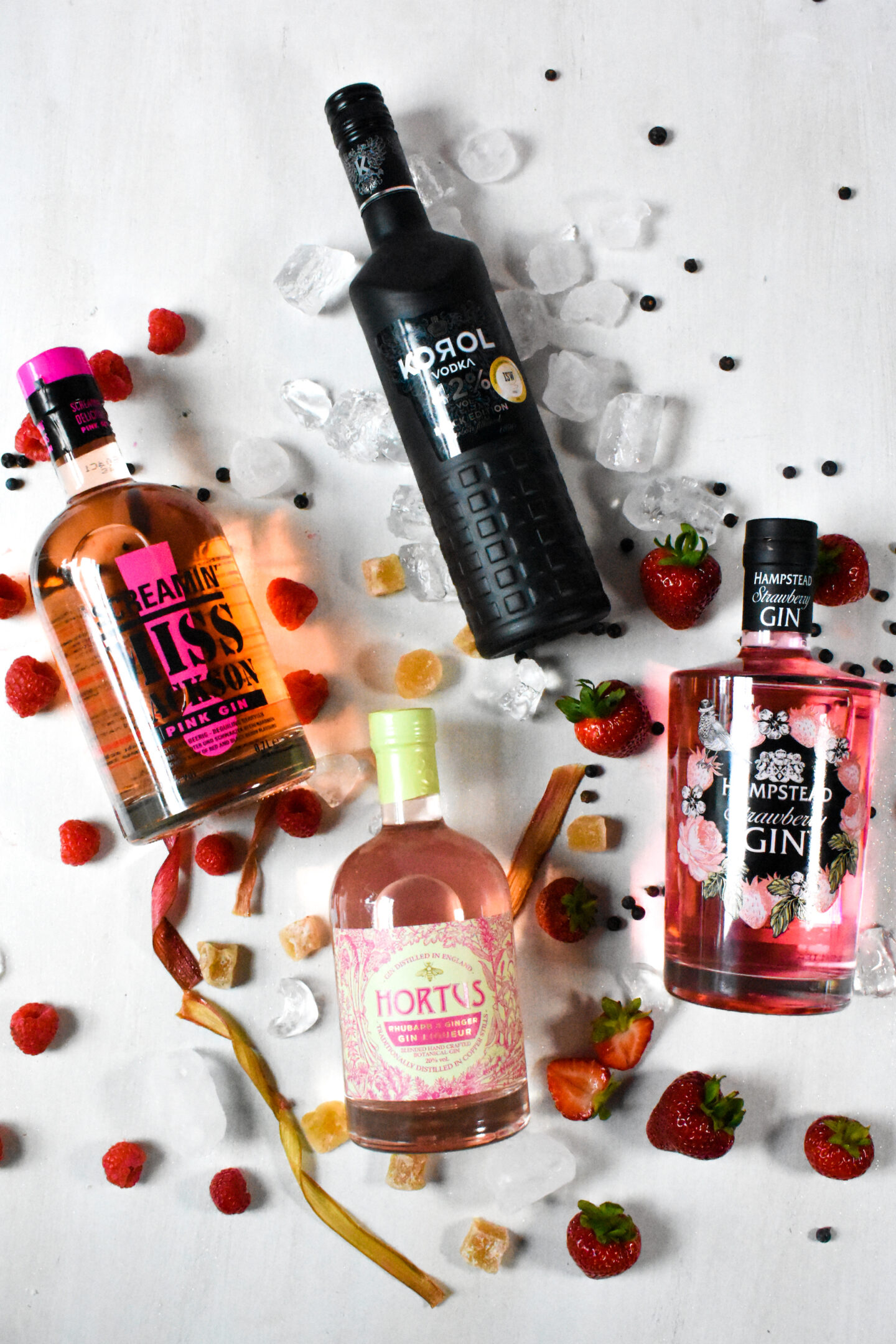 Among these new limited edition spirits is the Korol Carbon Filtered Vodka (42%, €17.99). A fairly high proof but slightly more petite (50cl) size, there's no need to chill your vodka for this as everything is blitzed, frozen then blitzed again so you'll ideally need a blender for this and a freezer-suitable receptacle.
What some people may not be aware of is that we continuously work behind the scenes with different food and drink brands, retailers and supermarkets to develop content for their side, and sometimes ours. We develop recipes, shoot video content, take high-res photography and add our content creation skills to their side, and this is just one example that we're thrilled to have had the opportunity to work on. So much so that our client, Lidl Ireland, didn't ask or request any exposure on our website but we're proud of the imagery and recipes that we want to permanently share them here!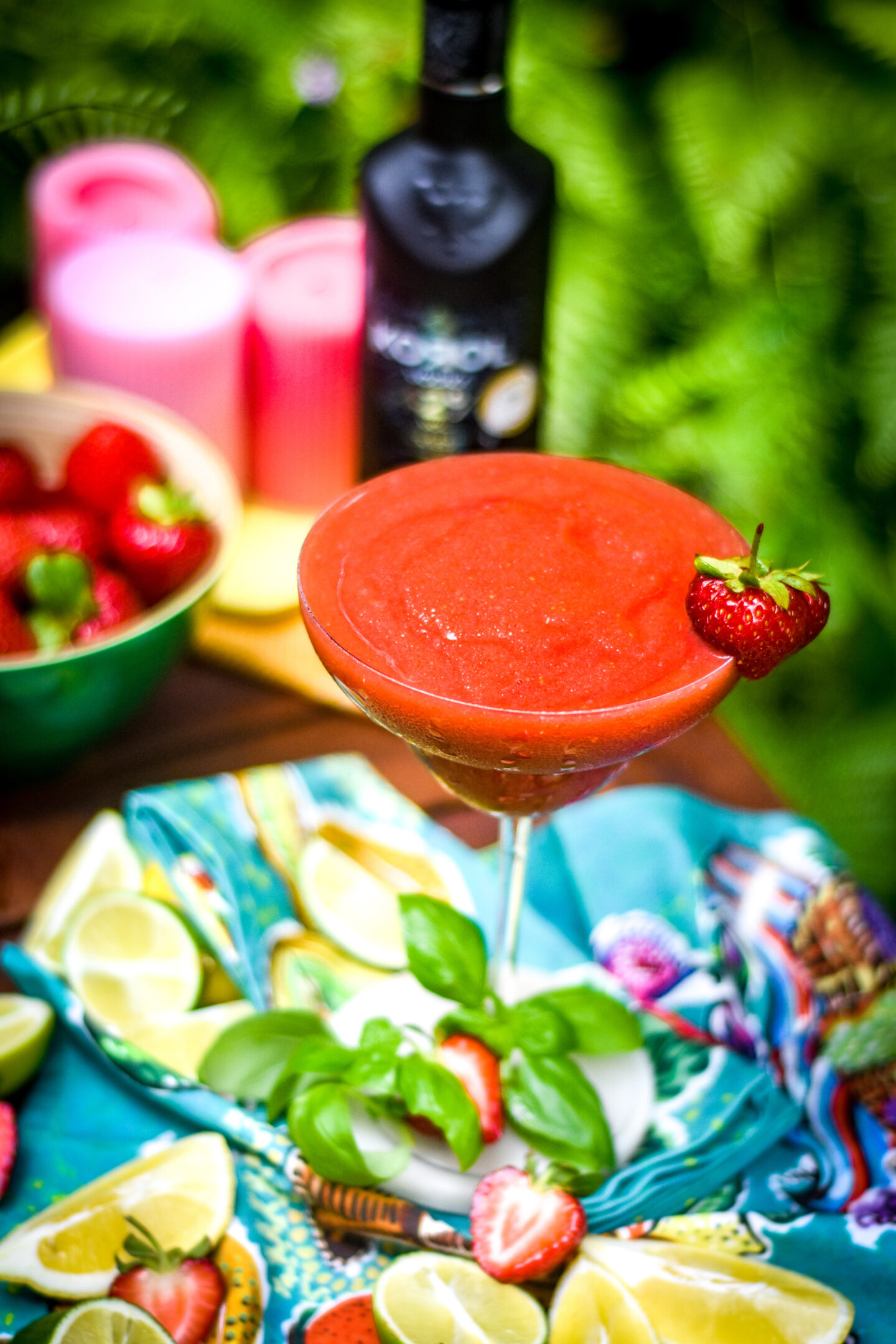 Frozen Strawberry Basil and Black Pepper Daiquiri
(serves 2)
200g fresh strawberries, plus extra to garnish
2 tbsp caster sugar
100ml Korol Black Edition Carbon-Filtered Vodka (or whatever vodka you can get)
2 limes, juiced
A handful of basil
6-8 twists Freshly cracked black pepper
In a blender, blitz the fresh strawberries with the vodka, lime juice, basil and black pepper until smooth. Strain the mixture (to remove the strawberry seeds) into a container suitable for the freezer, and freeze for at least 4-6 hours, or ideally overnight.
Before serving, chill your glass of choice (coupe, martini, margarita) in the fridge for 10 minutes as you take the mixture out of the freezer and allow to start defrosting.
When ready to serve, re-blend the mixture to a smooth, thick consistency and pour into your chilled glass. Serve with some fresh strawberry on the rim of the glass.