The Swedish capital is most definitely a must if you're a lover of food like us. While you may only be familiar with IKEA staples such as meatballs and mash, or hearing tales of smelly herrings in tins, there is far more to this Scandinavian smorgasbord of a city.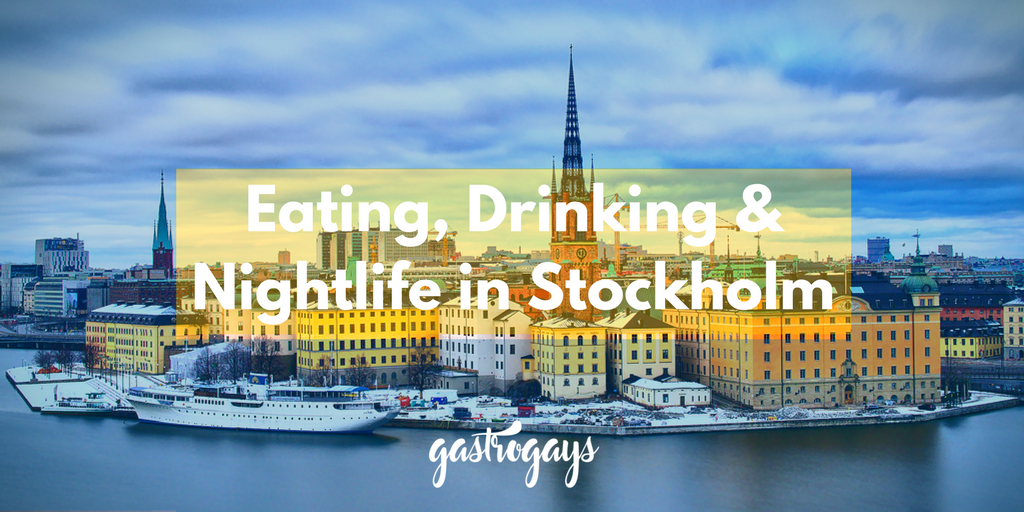 Supermarket Sweeps
You'll be spoiled for choice with hotels in Stockholm, and we cannot recommend Scandic Anglais enough. Very central location, excellent quality rooms and fantastic service. You can read our review of it here.
However, Airbnb is growing in popularity at a fast rate and what could be better than relaxing in a scandi inspired and styled apartment?. While you may not want to be spending your time slaving over a stove, you'll need to get supplies occasionally. Urban Deli is highly recommended by residents of Stockholm as one of the best spots to get groceries and supplies. Though they also serve hot food and coffee, you can buy a huge number of pre-prepared meals that just need reheating as well as all the fresh goods you need. The original branch in Norrmalm is larger than the newer one in Södermalm, but both have a great selection.
Another top shop to try is Saltå Kvarn, which is run by the organic growers and producer of the same name. They pride themselves on quality and their packaging is simply gorgeous! Their store is also in Södermalm. In terms of general supermarkets, keep an eye out for COOP, ICA, or 7-Elevens for picking up some smaller bits. COOP has a large branch at Medborgarplatsen while ICA have one in the Ringen Shopping Centre.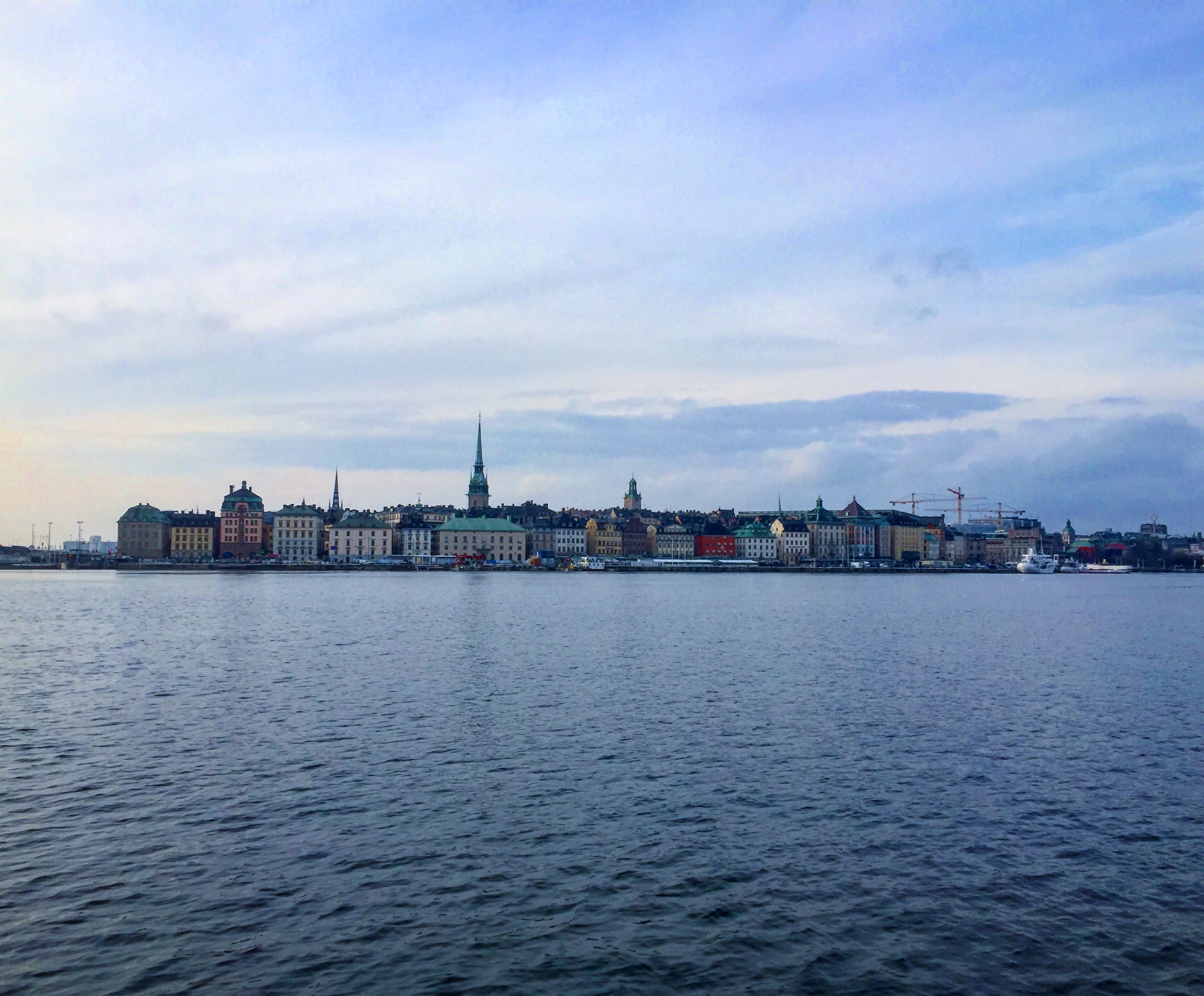 A warning everyone gave us before our first visit is how difficult it is buying alcohol  in Sweden, but until you experience it for yourself, you won't realise exactly the obstacles. Trust us Irish boys to solve your booze worries! Now, obviously this isn't a big deal if you're teetotal or an infrequent drinker, but if you're planning on getting a bottle of wine for your flat or hotel room, you need to be aware of the alcohol laws of the Swedes.
Anything below 3.5% alcohol volume can sometimes be found in supermarkets, but anything above, you'll need to find your local 'Systembolaget', or off-licence to you and I. Be prepared, it is almost certain they will ask for official identification (passport, European driving licence). You have to be 20 to purchase any alcohol in these stores. Important to note too is the opening hours, in particular on a Saturday. Weekday hours generally follow a 10am – 8pm rule, while on Saturday 10am – 3pm. Sundays are a no-no.
If you're spending your time drinking in bars though, it will be much easier to enjoy a tipple or two – though be warned: the door policy is wildly varied across Stockholm and anything from over-18s to over-26 policies apply, each bar and club is allowed dictate as they see fit.
Our Google Map of the city, also featuring recommendations for places to eat and drink in the city has lots of Systembolaget pinpointed handily for you.
But First, Coffee
The Swedes do kaffe och kaka (coffee and cake) damn well. So much so, they have a ritual of time out daily ('fika') from work or home to enjoy the two of them together, whether alone or catching up with friends – something we can totally get on board with! As a result, you'll be spoiled for choice when it comes to cafés. Many serve salads, sandwiches and small plates too, but best to check ahead if you're planning on making your lunchtime feast sustain you long into the evening.
If you're around the northern part of the city, near Odenplan T-Bana Cafe Pascal is a gorgeous cafe serving lunch and breakfast dishes every day of the week, as well as mouthwatering pastries. Their scrambled egg stuffed croissants look like a dream though!
https://www.instagram.com/p/BCXE4f8D3Aj/
Also nearby is a very traditional cafe, Konditori Valand,  where you can relax from the world outside over a kanelbullar (Cinnamon Bun) and a coffee. It opened in 1954 and the interiors haven't changed much since then, and frankly they shouldn't ever.
https://www.instagram.com/p/ydLLktN-jM/
If you're after a more substantial breakfast, Nybrogatan 38 is a top spot to try out too. Excellent quality food at quite affordable prices. It's located in the Östermalm area of the city. There are a number of chains of bakeries which do coffee and pastry to take away. Walking past would be a sin within itself, as the sweet smell is intoxicating enough! Most famous of the bakeries would be Fabrique, who have branches scattered right across the city, as well one tempting you on arrival at Central Station. Perfect for a bite on the move.
There are branches of Vurma in Vasastan, Hornstull and Östermalm who have cafes for sit-in or takeaway too, but in addition offer a good value and wide ranging menu for lunch and dinner too. Reservations are possible too – which is handy to know.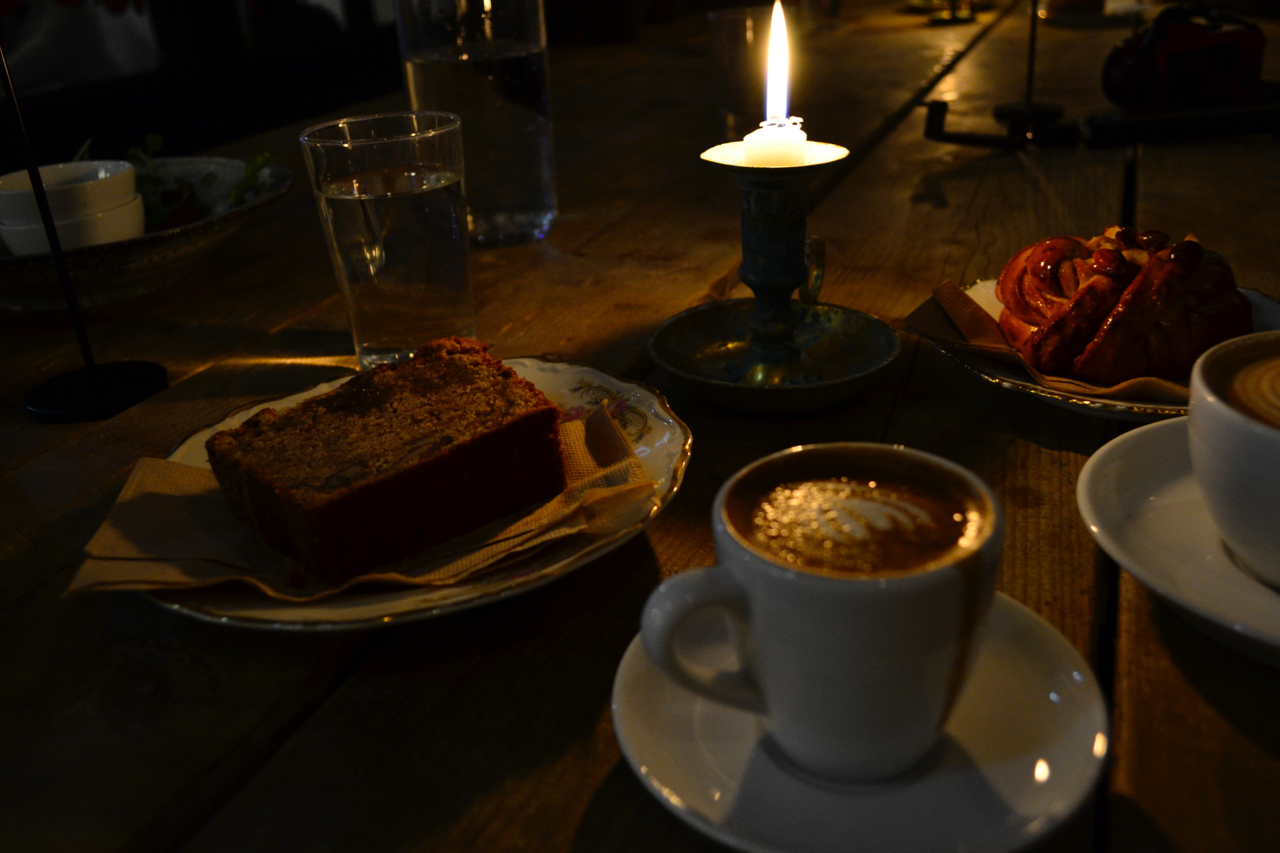 If you're after a place to sit back and relax, maybe do a spot of writing or reading during an afternoon, we've got a few places places in mind. On the northern side of the city sits Snickarbacken 7 (name is the address) which is a café-cum-clothes store housed in a stunning former stable. It's the second branch of Kaffeverket who also have a gorgeous branch near the Eriksplan T-Bana.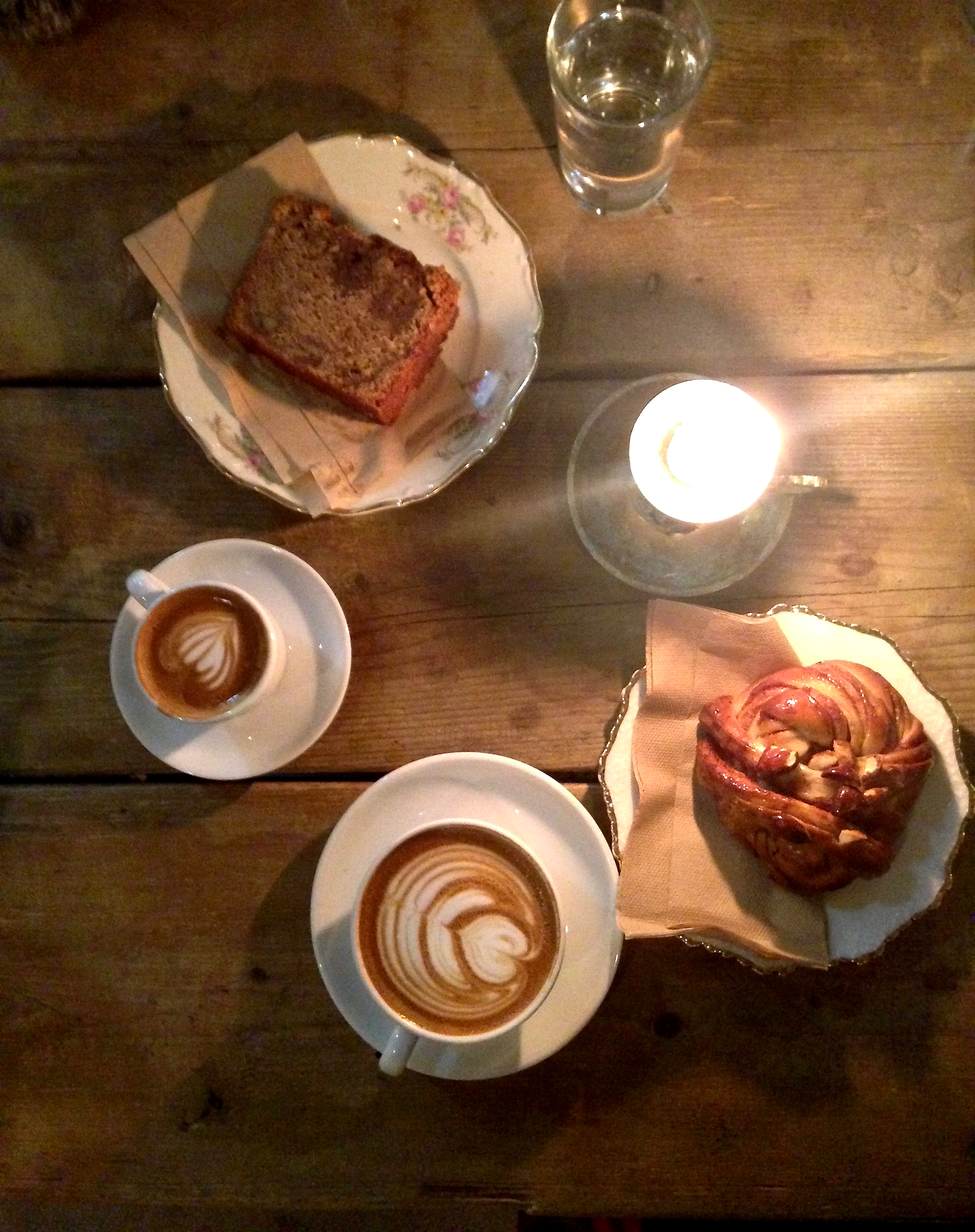 If you're hanging around the painfully trendy area of Södermalm, you should try to stop by Coffice (yes that's coffee + office!) a co-working cafeé concept that's slowly starting to emerge in creative centres worldwide. As a non-member, you're able to drop by, plug your electronics in for a quick power-up, while you neck a cup of delicious caffeine and take some time out or get some overdue work done. Around you will be students and writers alike working away at their tables or in the cosy chairs scattered about. Members get longer wifi access as well as the use of meeting rooms, print facilities and even a kitchen for preparing their own food. This is a freelancer's paradise.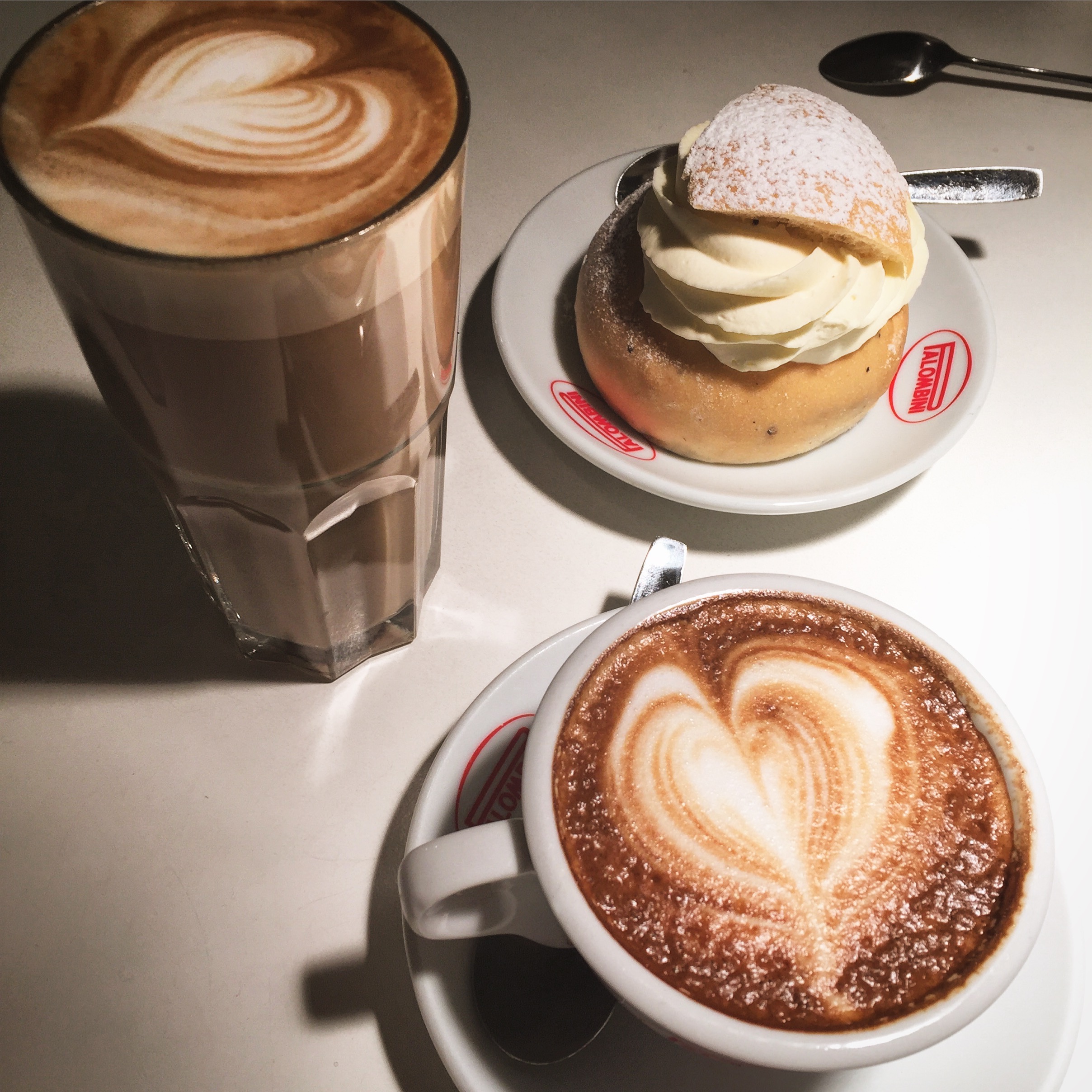 Nearby and very similar is Il Caffé, nestled beside a fabulous designer store called Grandpa. They also have their own wee bakery and florist! We're always happy to support and spot an alternative LGBT place that isn't necessarily a bar, so we fell in love with the idea of Chokladkoppen long before we even arrived in Stockholm. In the heart in quaint, cobbled Gamla Stan (Stockholm's old town), the café is set along Stortorget Square. A small hatch sells coffee to-go to passers by, but you need to drop in and get a bowl (yes, bowl!) of hot chocolate and a humungous cake, if you manage to nab a table in the small dining room!
Overlooking the waterfront is a branch of Albert & Jacks, a modern yet traditionally-styled chain catering from breakfast to afternoon with sourdough sandwiches, sweet bakes and salads. We loved spending an hour or two here. Details of other branches are here on their website.
Others we want to to point out are Bröd & Salt with a branch in Gamla Stan, and Bakery & Spice near Eriksplan. All of these and more are marked on our Google Map at the end of this post.
A really quick bite…
Unlike London, we didn't find a massive street food scene established in the city. Perhaps this changes throughout the year depending on events and festivals, but the only street-side feasts you can expect are hot dogs. But believe us, these are extremely delicious ones.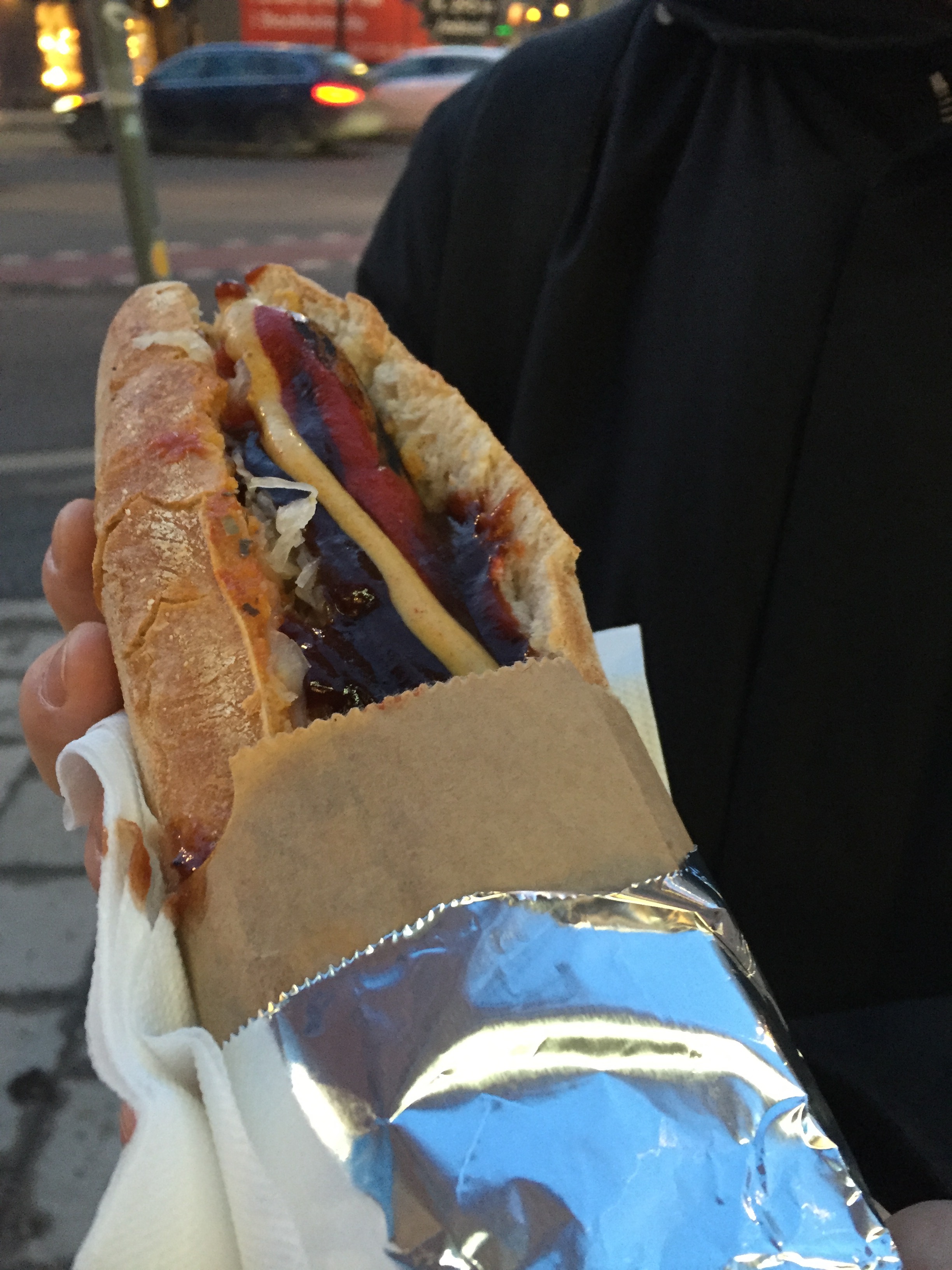 Forget the thoughts of a can of hot dogs shoved on a lukewarm grill in a floppy bread roll. If you drop by Günters Korvar, you'll get the authentic hot dog experience. Order a 'Kabanoss', and you'll get a baguette with its ends cut off and a sausage shoved inside, stuffed with sauerkraut and smothered in sauce of your choice. Be prepared to queue – this place is recommended in many tourist guides and online, touted as the best hot dog in the city.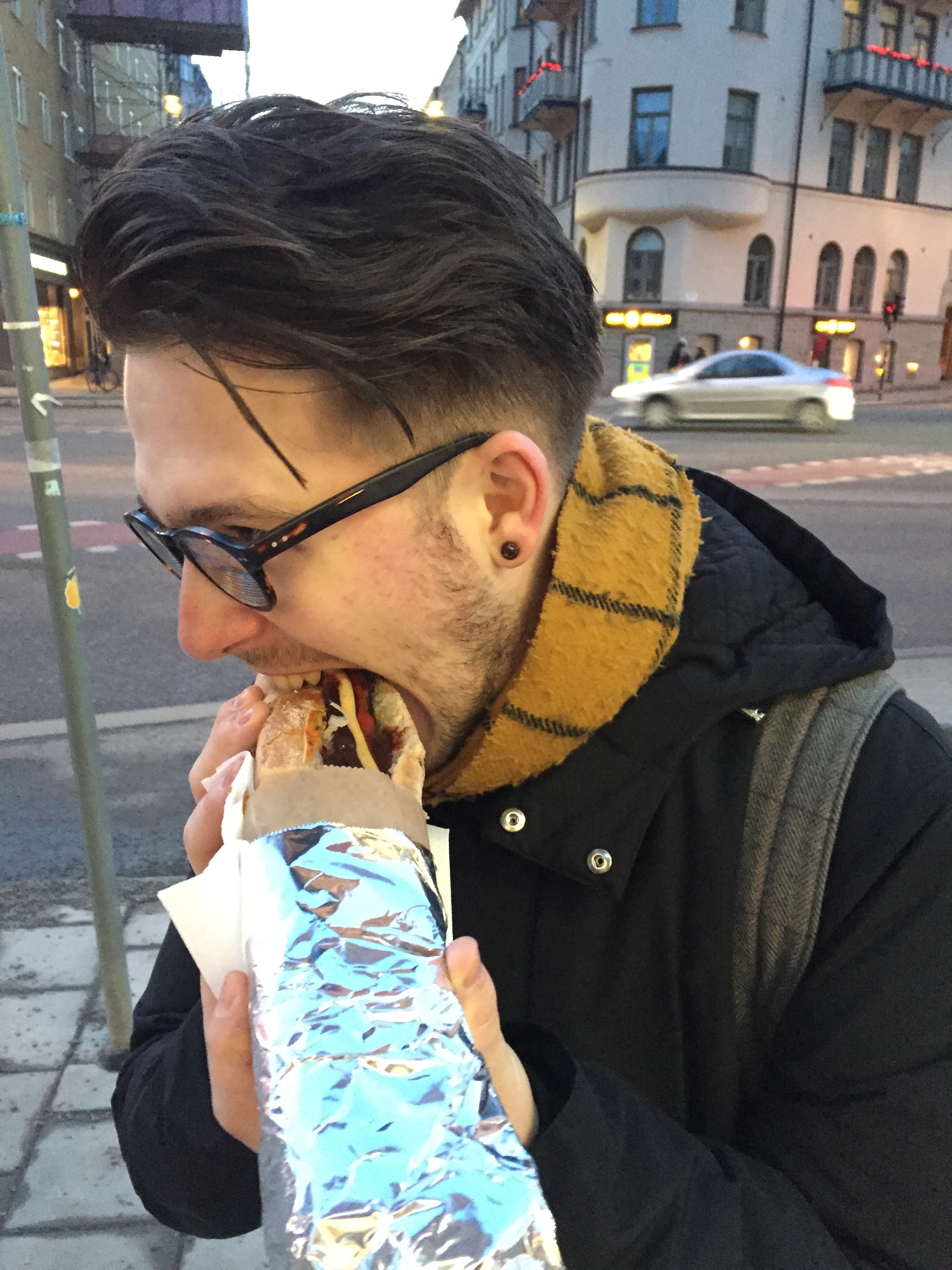 There are plenty of other huts like this scattered about the city, often near transport hubs. If you're needing a quick fix, believe us, you'll be pretty stuffed after these.
One of the newest additions to the city is Teatern at the Ringen Shopping Centre (Skanstull T-bana). Here nine of Sweden's best chefs have come together to open an experience where you are spoiled for choice in a food hall style environment, then sit on the periphery in amphitheatre style seating surrounding the kitchens. It's modern, it's exciting and it's young. And funnily, it's in the very middle of a shopping centre! You'll be spoiled for choice- from spit-roast chickens to pizza, ramen to pasta. Perfect for the indecisive couple, perhaps?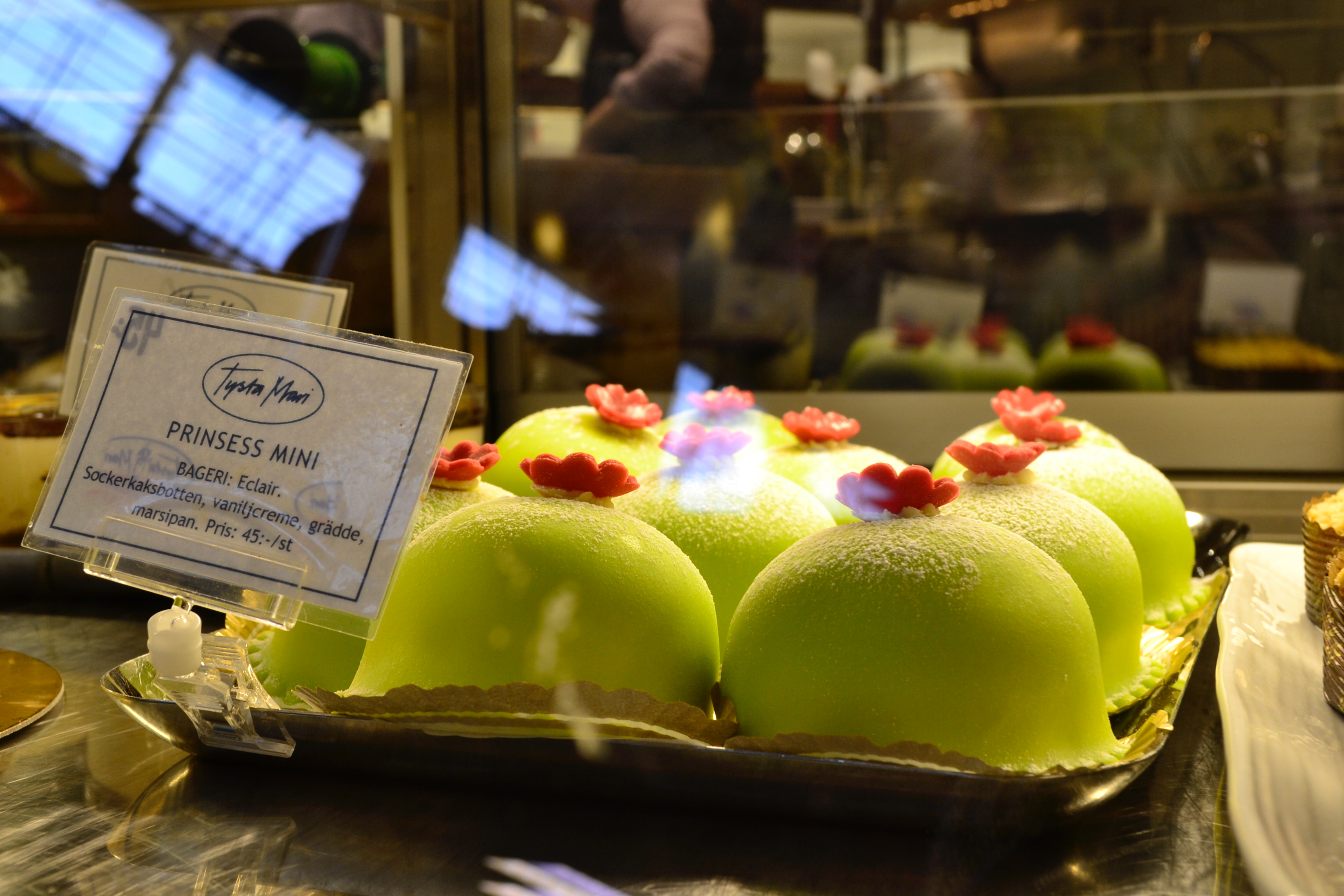 If you're feeling in the mood for something a bit fancier, there's always the elegant and indulgent foodie heaven of Östermalms Saluhall, where you can eat some of the finest fresh meat and fish dishes while sitting at the bar sipping a glass of bubbly. It's known for being expensive, but very much worth the krona as it's fantastic Swedish produce.
If you've a hankering for some comfort food Mexican, you should drop by either the Södermalm or Norrmalm branch of Le Neta for tacos, quesadillas and Mexican beers. Extremely good quality food and affordable too.  If pizza is more your thing, Omnipollos Hatt is a hot tip for sourdough pizza and really unique craft beers. There is a great atmosphere here, so you'll be lucky to get a table during busy evenings. You could order for take away too.
A big lunch feed
Stockholm has a tendency to be quite a sleepy city once night begins to fall, in particular during the week,  Restaurants, on the other hand, are usually incredibly busy. As a result, reservations are highly recommended.  If you are after particular value though, getting a big feed at lunchtime is your best bet. We were astonished at the amazing value of the menu at Blå Dörren for lunchtime between 10:30am and 1:30pm. You're talking £10/€12 for a dish which is very good value considering it's location. Open every weekday, this offer doesn't apply on a Thursday it seems!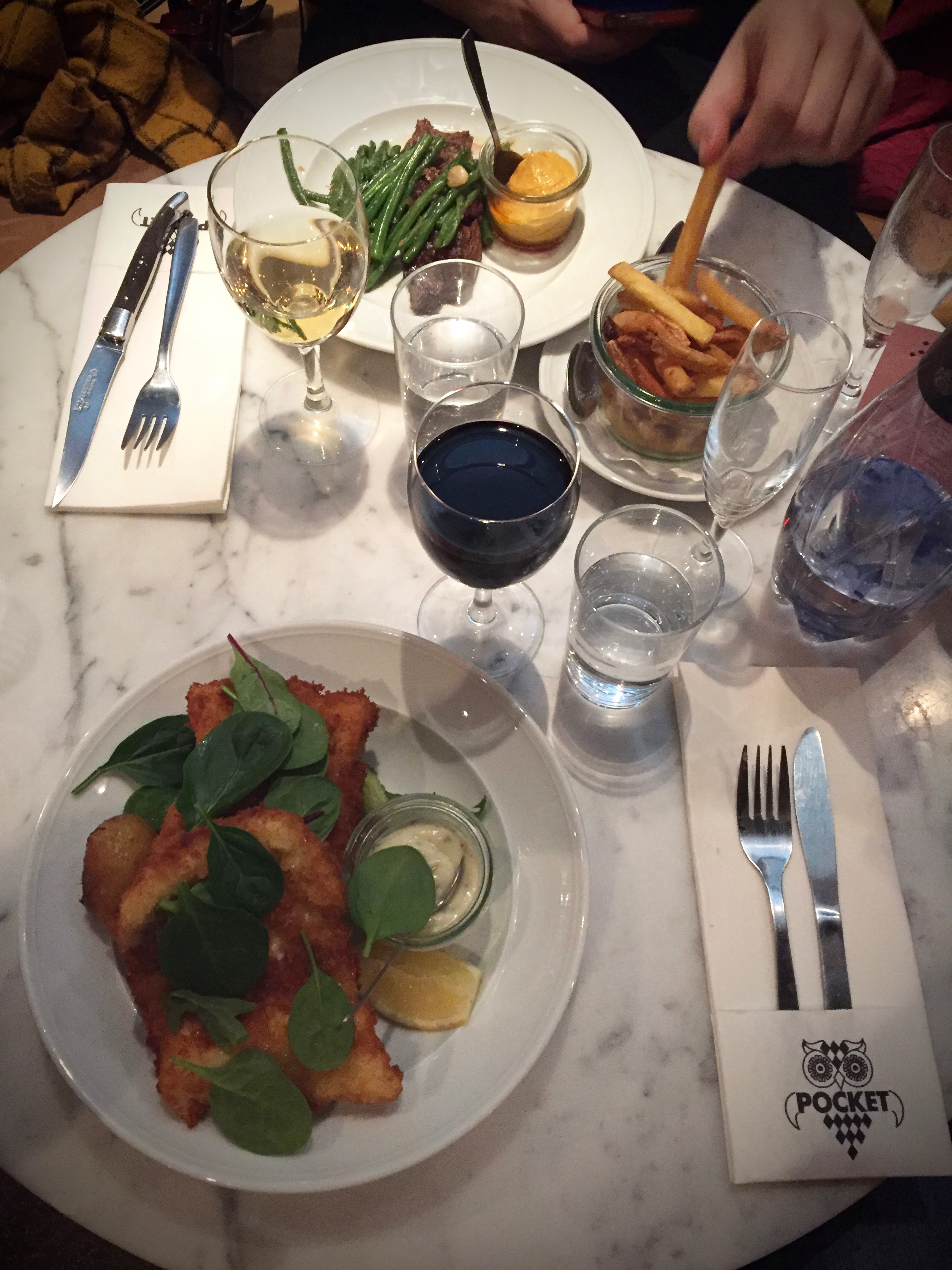 One spot which is equally fantastic for lunch right in the heart of the shopping district is Pocket, where after 1pm Monday to Friday (except Thursday too, when they close) you can get lunch for 99 SEK (around £9/€11).  The specials are always exceptionally tempting!
If you're wanting to have one of the most authentic Swedish dishes, then a visit to Meatballs for the People is mandatory! Stockholm's only bonafide meatballaria, all dishes are 125 SEK on weekdays from 11am to 4pm, though if you get in for the first hour, all dishes are 95 SEK. The menu runs the gamut from traditional pork and beef to ox, moose and salmon options, served with traditional mash, gravy and lingonberry.
Dinner
If you're looking for a really nice meal out on one of your evenings in this beautiful city, we've got you covered. We can't go on any further without mentioning Ekstedt, a Michelin starred restaurant that is guaranteed to blow your mind.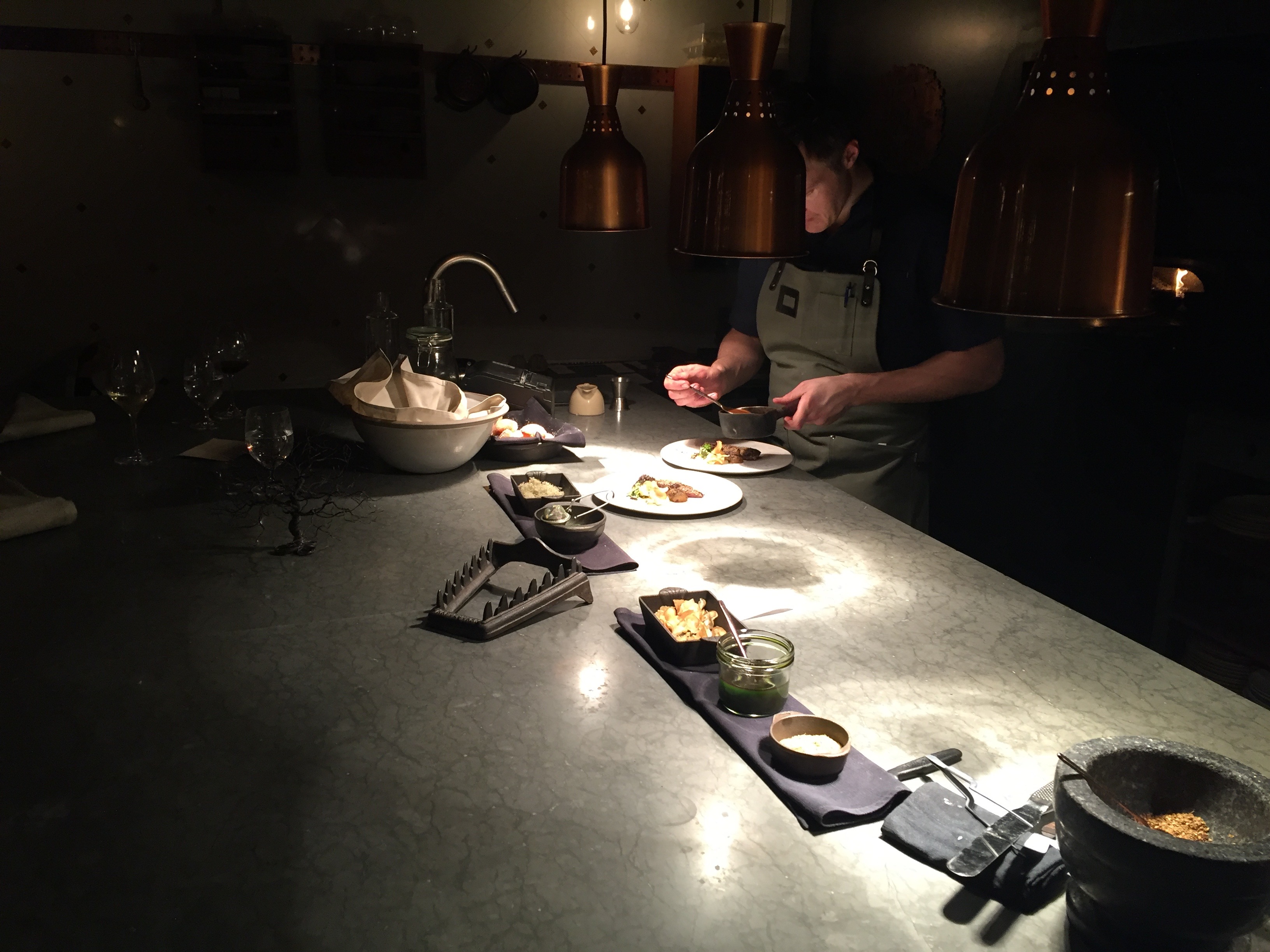 Click through to read our full feature on Stockholm's Ekstedt.
A bit more of an affordable option just a few doors down is Taverna Brillo, an Italian restaurant, deli, bakery and bar that during the weekends a hive of activity and a staple for the trendy, young Stockholm set.
Slightly on the more affordable (and recognisable) scale is the Jamie's Italian across the road from it, as part of the Scandic Anglais hotel, which also has an incredibly popular and beautiful bar inside. Read our Scandic Anglais review.
If you're sticking around the south of the city, near Södermalm, then you need to try Usine, tucked away near Medborgarplatsen T-bana station. Easily one of the most beautiful restaurants that we've come across in the Swedish capital, it's also highly recommended by the Wallpaper Guide to Stockholm. You'd visit just to get lost in their Instragrammable post-industrial interiors.
https://www.instagram.com/p/BEloRV_tzNg/
As mentioned above, Pocket is a fantastic choice at both lunch and dinner, and comes from the stable of celebrity chef Pontus Frithof. The aforementioned Nybrogatan 38 is a great shout for dinner also, if you're after value for money with great service and quality.
If you're spending your days about Södermalm, we recommend you stop by Nytorget 6 for a few beers and a bite to eat. Be warned though, portions are large, so be prepared if you're ordering a few small dish starters and a main.
Just far away enough from the centre of activity of the Eurovision to make you feel like you're having a proper evening away from it all. If the 100% authentic Swedish dining experience is what you're after you'll need to make a date with Restaurang Pelikan, where you'll find a hash of anchovy, onions, hard-boiled eggs. roe as an option for starters. If the menu sounds too adventurous, don't worry, you'll still get old faithful meatballs too. Very similar to Konditori Valand, the setting is very much in the past, but preserved beautifully.
Finally, we'll give you a taste of something more familiar. If you've have your fix of gravadlax and dill, or a meatball too many, you may really just want something closer to home, gastro pub food. The Flying Elk is the spot for you. It naturally has a Scandic twist and, rest assured, we're not recommending some run of the mill Brit abroad pub here, this is from Bjorn Frantzén of two Michelin-starred Frantzén fame. They're also proud of their bar, stocking Swedish, artisan beers as well as a vast gin selection.
Drinks & Nightlife
You're feeling pretty stuffed and you're after a couple of drinks and feeling your inner schlager diva, here are a few suggestions of places to drop by. If you're like us, you'll be seeking out the best gay bars about Stockholm. The biggest are Candy at Le Bon Palais (on Fridays, Barnhusgatan 12), King Kong in Södermalm (the biggest and best, Saturdays, Mariatorget 1A) and Wonk.
Torget in Gamla Stan is one of the oldest gay pubs in the city whilst Side Track in the Mariatorget area is similarly established and goes big on Eurovision and schlager, which is exactly where you'll find us.
https://www.instagram.com/p/BD8y34VTKov
Not gay specifically, but you'll find a trendy gay and gay-friendly crowd at Bitter Pills, Urban Deli, Secret Garden and Morfar Ginko.
Mälarpaviljongen  is one of Stockholm's most popular LGBT spots, located right on the Kungsholmen riverbank overlooking Lake Malaren and open daily from around 11am until 1am (weather dependent). Mälarpaviljongen is a great place to wine, dine and catch up with friends and mingle amongst the locals. Only open April – September, in summer it comes into its own.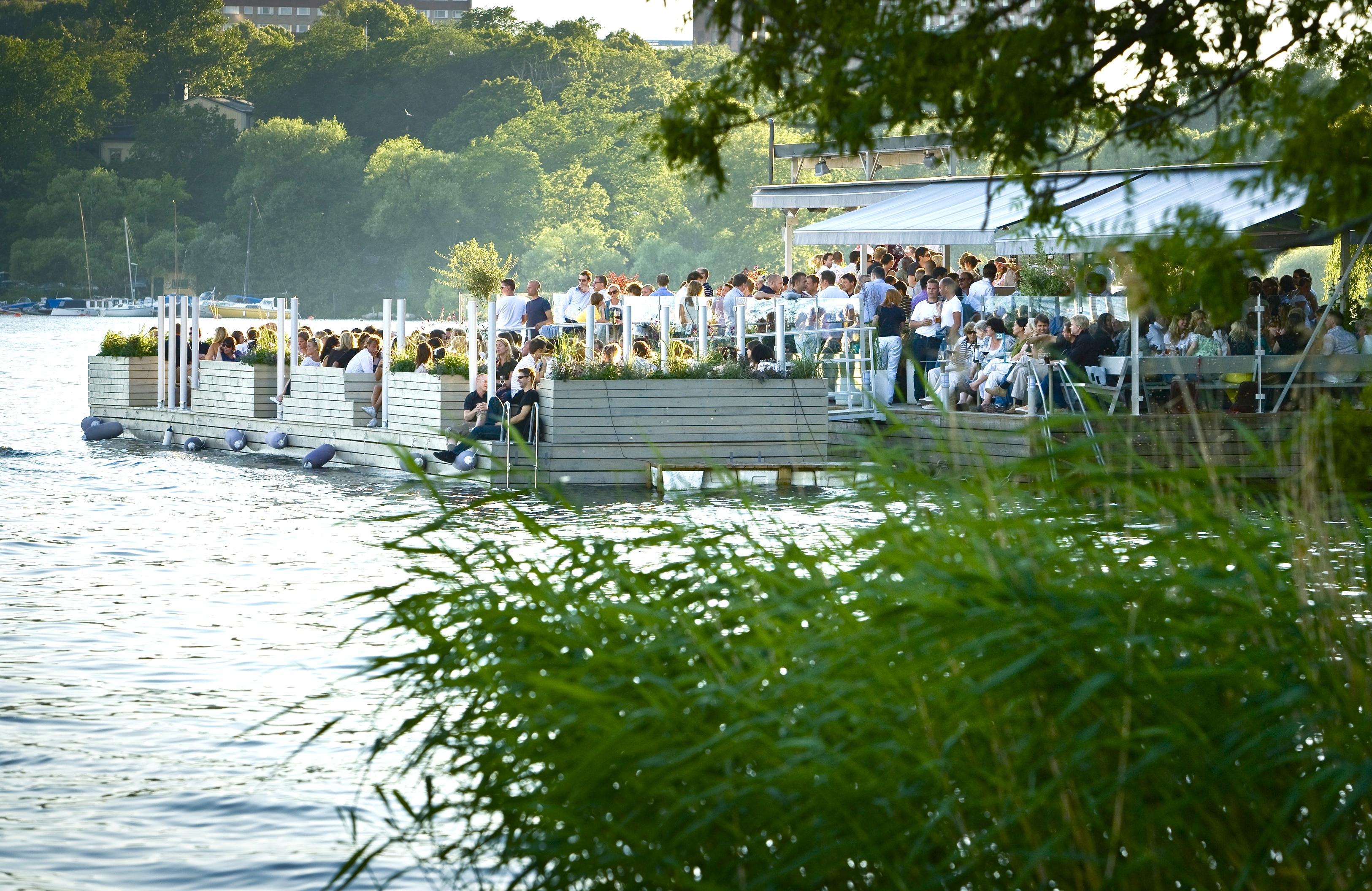 For *EVEN MORE* tips here are a few of our favourite Instagram accounts from Stockholm:
Stockholm Weekender | Stockholm Food | Stockholm Food Stories
Click image below to tweet out link to this post!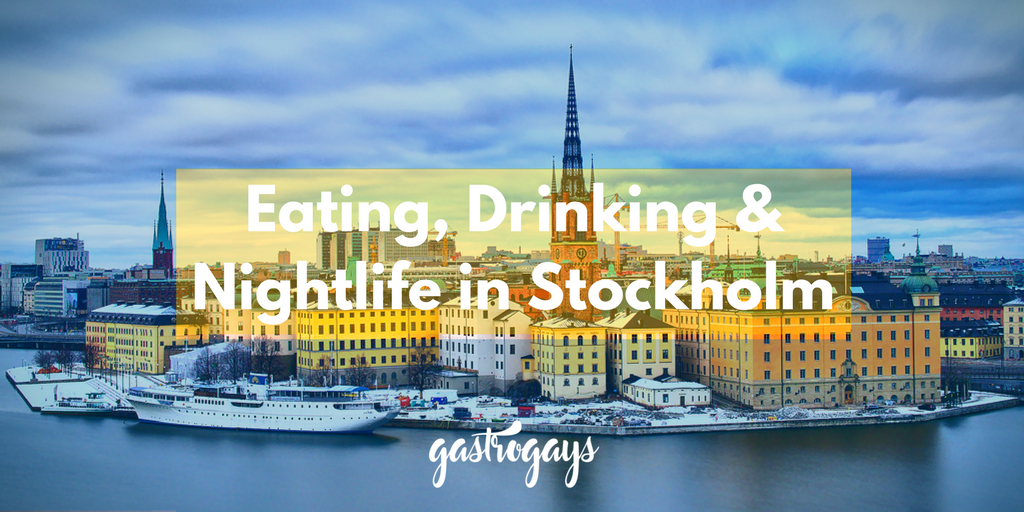 Finally, here's our personal Google Map of Stockholm to help you on your trip. Just to note, in the "Food & Drink" category, places we've tried ourselves are in blue, while places based on recommendations and reviews are in red. Use the tab on the left to customise with other sections.