Everyone has had some form of sticky sesame chicken before, right? Sometimes seen on Chinese buffet line-ups (we use the term 'Chinese' very loosely as it's usually an anything-goes mish-mash of Asian-ish dishes), other times ordered right from the menu at your local takeaway (whether Korean, Chinese, Japanese..) One thing we can all agree on is that whatever the history or heritage of this dish, there's simply no denying it's incredibly delicious!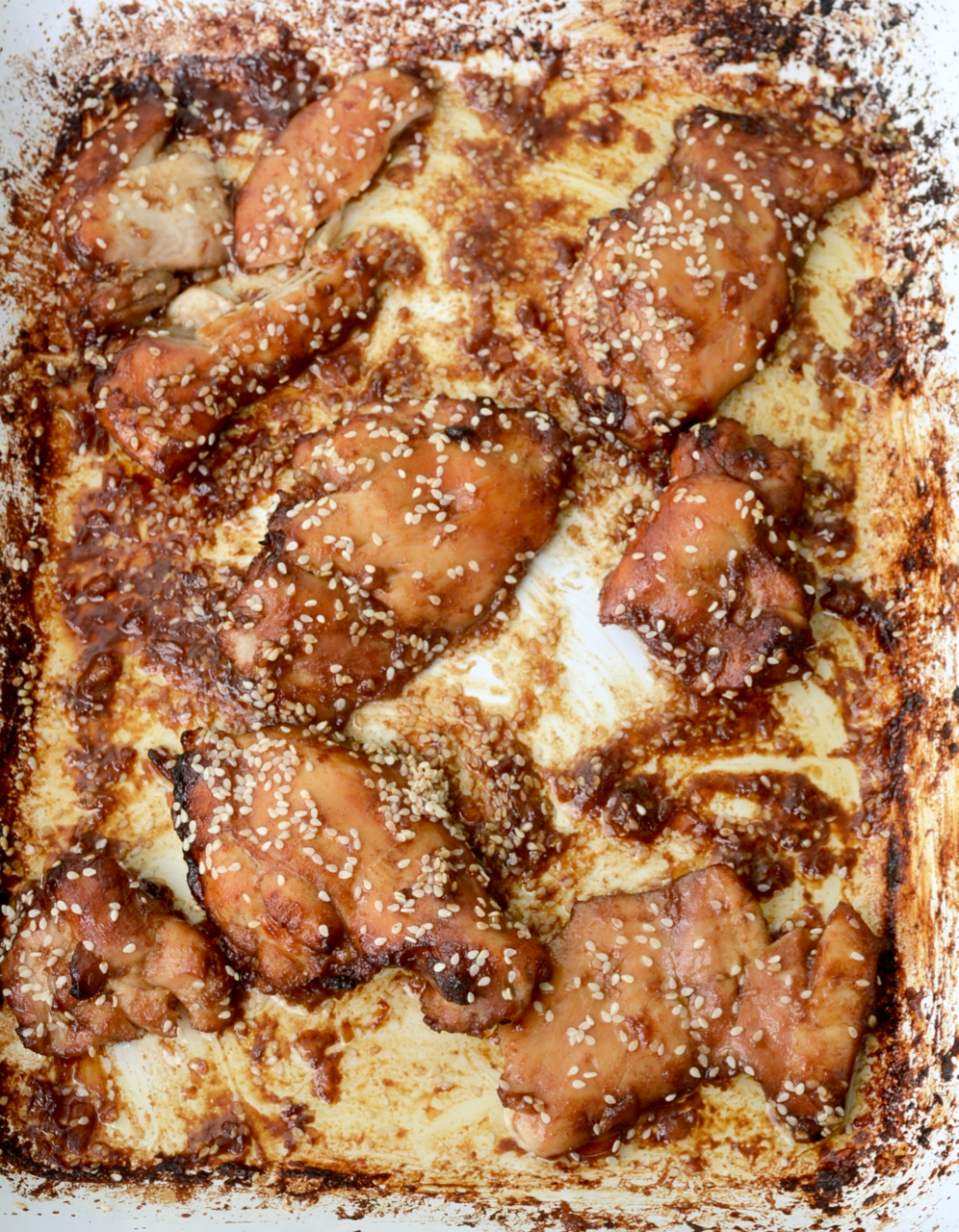 This recipe is adapted from The Dumpling Sisters, a fabulously bubbly and incredibly skilled sibling duo based in London. These Chiwi (Chinese-Kiwi) chicks know Chinese cookery inside out and we adore pretty much every single recipe they produce, so when we scrolled past the below image it stopped us in our drooling tracks. Not solely worthy of a double-tap, we needed to make this for ourselves, so here's our slightly adapted take on this!
Sweet, rich and sticky, the sauce is loaded with intense flavours of soy, honey and hoisin whilst sitting in this marinade makes the chicken thighs (our cut of choice, always) melt-in-the-mouth soft and effortlessly pull-apart!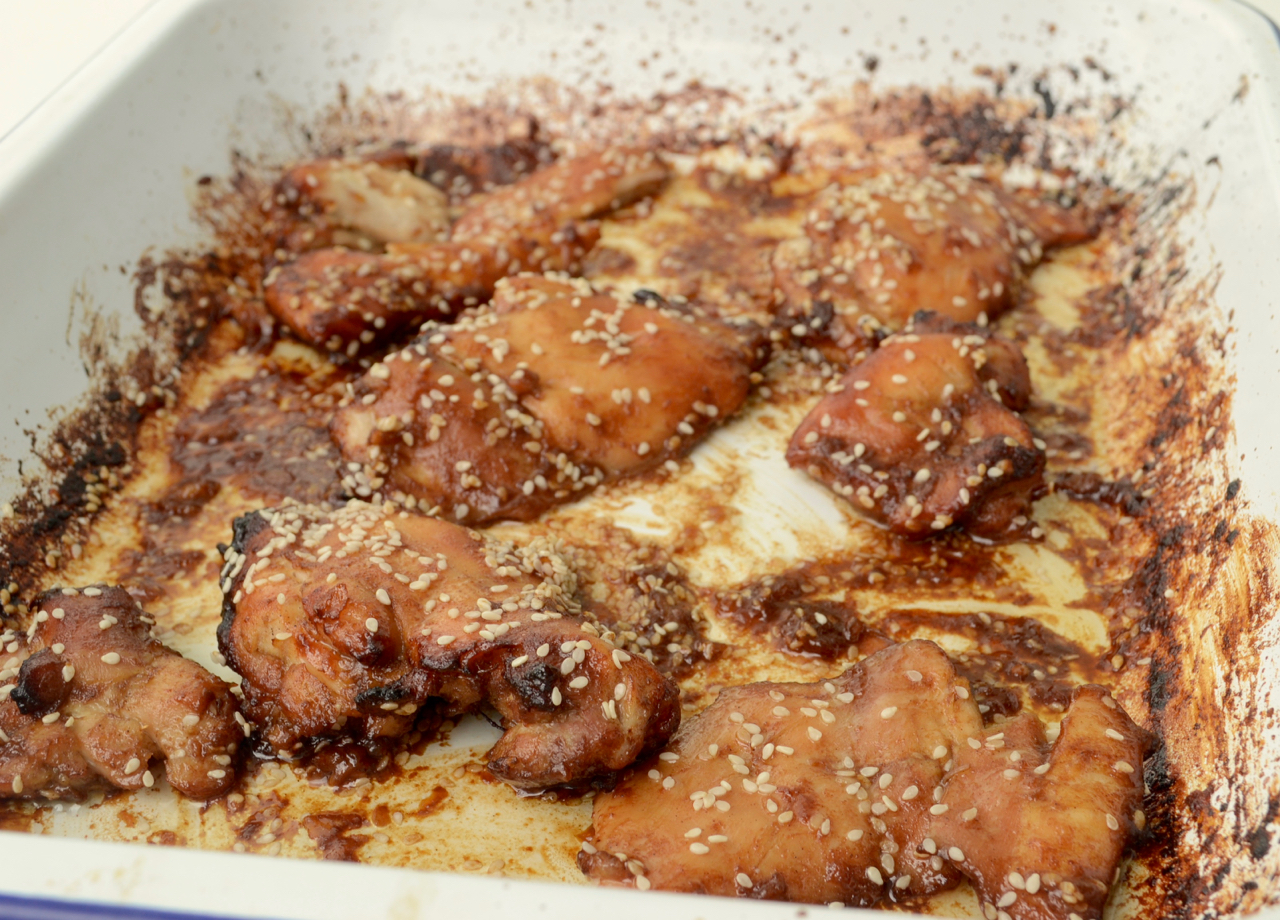 Usually served with sticky rice, we've had this sticky sesame chicken with brown rice and griddled broccoli or wilted greens (and we've also dipped this into a homemade satay sauce too, for our sins!)
https://www.instagram.com/p/BIdeDE1gL-r/
🐔 Sticky & Sweet Sesame Chicken 🐓
 –Serves a greedy two –
500g boneless, skinless chicken thighs from your local butcher (or free-range/organic from the supermarket)
1 tbsp soy sauce
1 tsp vinegar
1/2 tsp of sesame oil
1 tbsp runny honey
2 tbsp hoisin sauce
50-75ml cold water
1 tsp white pepper
2 shallots, very finely diced
2 large garlic cloves, finely mashed into a paste
A handful or two of sesame seeds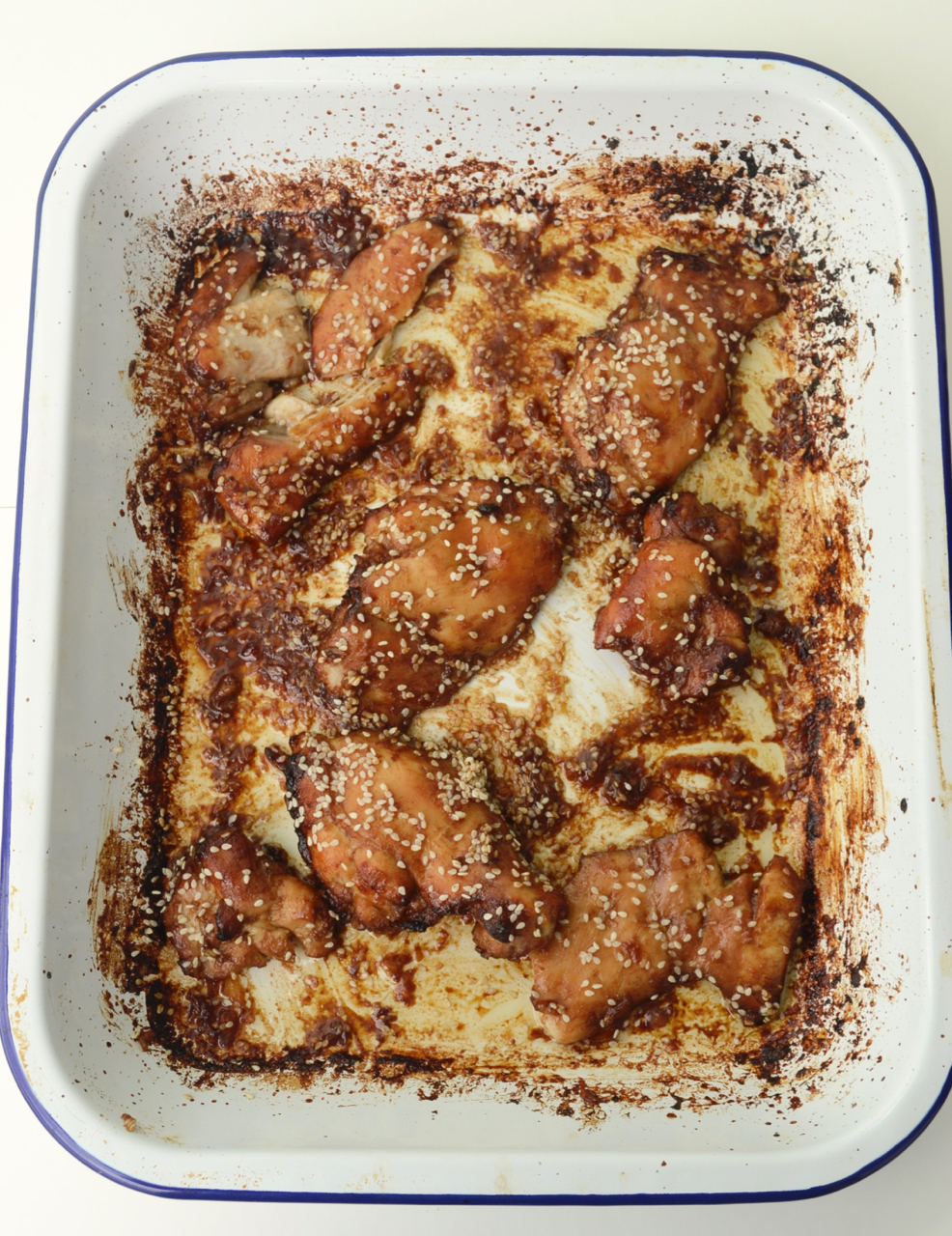 1. Combine the soy, hoisin, honey, garlic, pepper, salt, vinegar and water in a large glass bowl and dunk in the chicken. Using your hands, massage the marinade all over the chicken and allow to rest for 30 minutes to an hour.
2. Pre-heat the oven to 180ºC and when at temperature dump the chicken onto a lipped baking tray and spread out.
3. Bake for 35 minutes until the sauce is reduced and beginning to get sticky, then turn the chicken in the sauce and amp up the heat a further 20ºC to 200ºC for 10-15 more minutes until golden, bubbling and the chicken is catching at the corners. If at this point the sauce is too sticky, simply add in a further couple of tbsp water.
4. Hey presto, you're done – you've just made sticky, sweet sesame chicken! We strew a handful or two of sesame seeds over the sticky chicken and just *wait* 'til you taste this, it's sweet, sticky, soft and melt in the mouth… the perfect entry dish if you're interested in learning and cooking more with Asian flavours.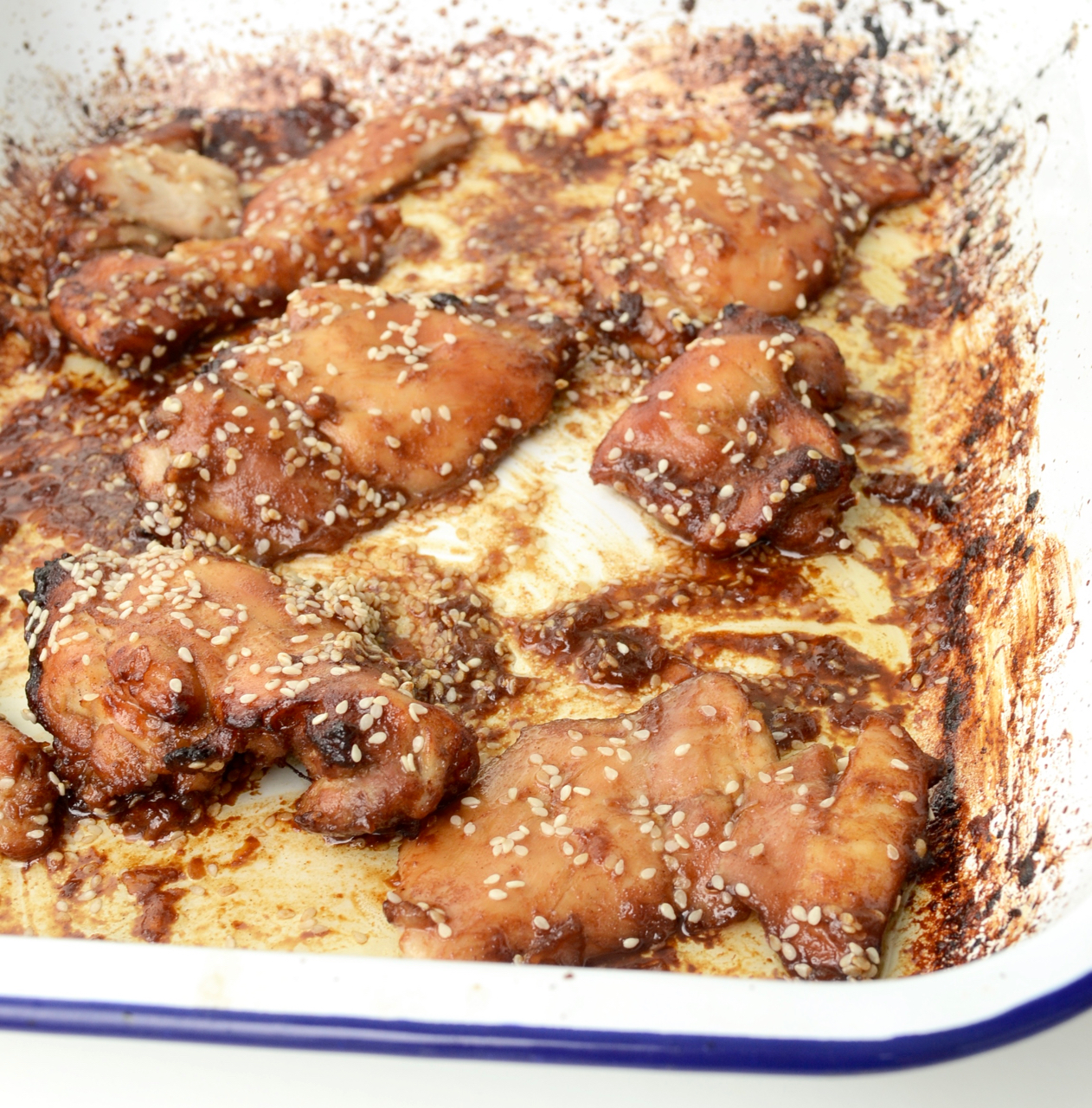 For more of our recipes, click here!