No, that isn't a typo, you read that correctly. Sticky coffee pudding. Yes, we love a stick toffee pudding as much as the next guy. Too much for our own good – if we're completely honest. We're big fans of the Dunnes Stores Simply Better Sticky Toffee Pudding, which won the Golden Fork for desserts at the Great Taste Awards 2016, as well as being produced locally to us in the Boyne Valley by the fabulous What's For Pudding?. But, an idea just came to us one day and we thought we'd give it a go and see if it works. And it so, so does.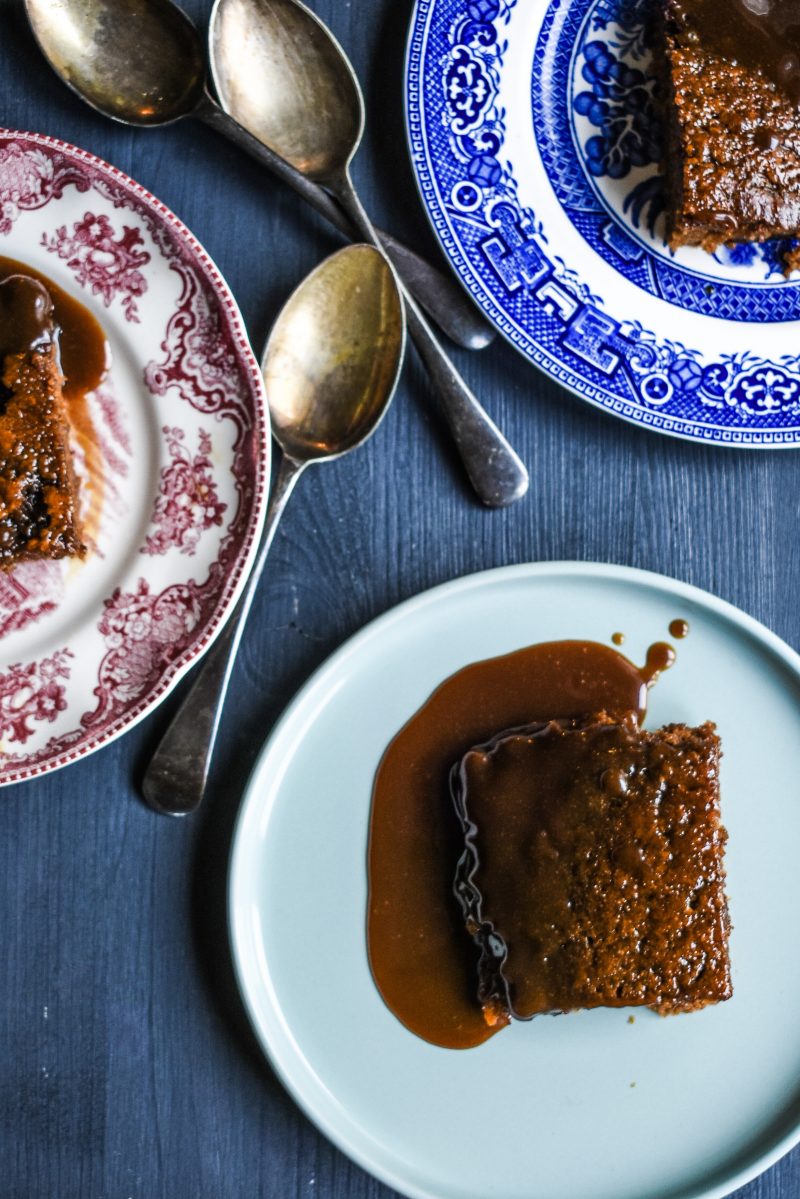 Avid viewers of Nigella Lawson's latest series, At My Table, or those with the book, will have seen her make a version of this that, believe us, is incredible, as well as being very straight forward to make, and have done a couple of times now. Then, while on Instagram we got a touch of inspiration. One of our favourite people to follow recently is Anthony O'Shaughnessy (@anthonyshock) – whose cooking videos are not only incredibly educational, they're so entertaining too. He makes his Sticky Toffee Pudding with Camp, that old-fashioned chicory essence instead of black treacle. This product is a hangover of our parents, nay, grandparents' generation. But it serves a very important purpose and we wanted to embrace it.
On it's own, it's bitter as hell. Yes, it tastes of coffee in some way, but then it goes a bit further into black treacle territory. Your Nan might be fond of adding it to hot milk…but we're not your nan, in case you hadn't noticed. We want to make this into a hella indulgent dessert, instead. The coffee-meets-treacle qualities inspired us to come up with a version of what one might say is a hybrid of a STP and a coffee slice. Magical, right? While we often try and say "if you can't find this ingredient, use this instead", we'd recommend getting Camp (available in most supermarkets and here from Supervalu and Tesco).
☕ Sticky Coffee Pudding 🍰
Serves six – but, come on, you know it's just the two of us going to demolish this every time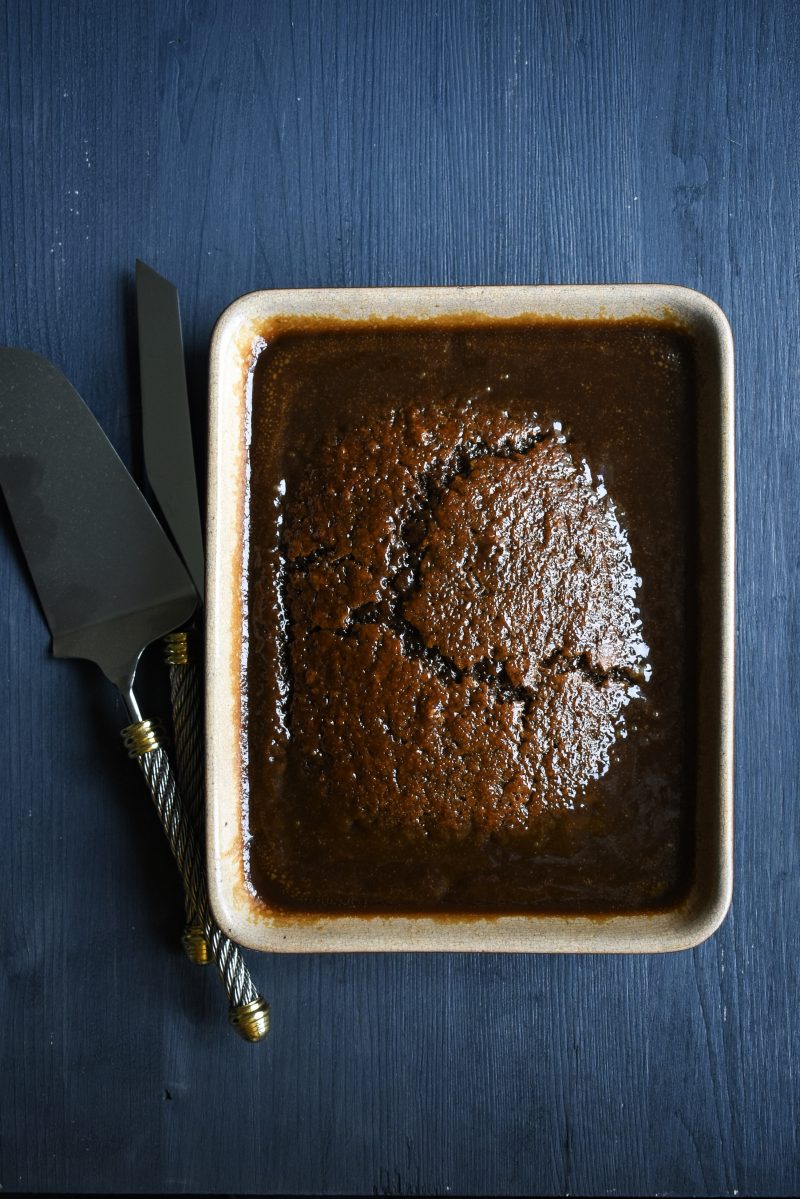 For the sponge:
75g unsalted butter, softened
2 tbsp Camp
50g dark brown sugar
2 large eggs (free range or organic are preferred)
150ml full fat milk
1 tbsp instant, fine espresso powder (we like Nescafé Azera here)
150g plain flour
2 teaspoons baking powder
For the sauce:
100g butter
200g dark brown sugar
1 tbsp Camp
200ml double cream
Method:
1. Preheat your oven to 180ºC. Grease a rectangle or square dish roughly 25cm x 20cm x 5cm and leave to one side.
2. If using a stand mixer, we find it's better to use the whisk attachment here. Place the butter in the bowl and start to mix on a low-medium setting (about 2 or 3). Once it's whisked down, add in the Camp. Add in the sugar and keep creaming. Then crack an egg in, allow to mix, before adding in the next one.
3. In a jug, measure out your milk and add the espresso powder, mixing to dissolve. Pour into the butter and egg batter and continue mixing. Finally add in the flour and baking powder until the batter becomes thick and smooth and all the ingredients have combined. Be sure to scrape down the sides to nab any truant specs of flour and other ingredients.
4. Using a rubber spatula, decant into the greased baking dish. Give it a shake to even out, then place into the centre of the oven for 25-30 minutes.
5. While that bakes, prepare the sauce. Place all ingredients except the cream into a heavy-based saucepan on a low heat. On our induction stove, we have it at setting 2 out of 9. Patience is key here. Allow the butter and sugar to melt, slowly and coaxing it along the way by shaking it. All in all, it should take about 7-10 minutes before you have the desired coffee texture. Then, pour in the double cream, remove from the heat and stir all together.
6. When the sponge is ready – the centre should be nicely risen, a little cracked, and a skewer should come out clean when tested – remove from the oven. Using a thin skewer or a cocktail stick, prick holes throughout the sponge. Pour over about two thirds of your sauce (the sizzle of the sauce hitting the side of the baking dish will have you weak). Leave for about 25 minutes to cool and absorb.
7. Depending on how big your slices are, you can get between 6 and 9 out of this dish. Serve with cream, custard, ice-cream or, if you're a lush, all three. Enjoy!