We're always harping on about how beautiful our home country is. It's no secret and it's no lie. We'd happily drive a couple of hours from home to the likes of Northern Ireland's dramatic Causeway Coast or the quirky, creative city of Galway to see breathtaking landscapes and out of this world views instead of hopping on a plane to the other side of the globe. For us, staycations are a must and it's so worth cherishing what's right on your doorstep where possible. That being said, as the UK is only a short hour's flight from Ireland, it feels just as easy to get to mainland UK as it is to explore Ireland! So when Jurys Inn asked us to get involved in their #StayHappy campaign* to explore both somewhere familiar and close to home and somewhere abroad, new and exciting it sounded right up our street!
Our minds raced with where we might travel to and ultimately we decided to visit the cities of Cork, Ireland's second city in the south, and Aberdeen, set in the chilly North East of Scotland. Cork is one of those places we almost know like the back of our hands at this stage, but in saying that there's always something 'round the corner to surprise and amaze us. It's a city that's constantly evolving and its people are so proud of their food and drink industry. Aberdeen is a place we chose at random; we loved Edinburgh – the sole destination we've visited in Scotland thus far – and thought it would be ideal to get away from the major metropolises of Glasgow and Edinburgh and see the country's third city.
#StayHappy In Cork
But first, to our StayHappy staycation in Ireland, and little more than three hours' drive from our place, we parked up at Jurys Inn Cork (in its impressively secure car park) for our visit to the Rebel City. Centrally located a stone's throw from the city's bus station and right by the banks of the River Lee, this is the ideal spot to spend a couple of days in Cork with seamless service, a warm welcome, spacious rooms and views towards Glanmire on the northside of the city with its beautifully bright buildings set into the hills.
Close by is Patrick's Street, the main thoroughfare of this compact and walkable city. Naturally, we gravitate towards the English Market, the foodie Mecca set right in the beating heart of the city. Within is the ever-popular Farmgate Cafe up on the mezzanine serving local produce as its raison d'être, including produce sourced from the traders downstairs. Locals and visitors alike jostle for space as they browse the varied stalls, from Tom Durcan Meats with their iconic spiced beef to the long-standing beloved butchers Chicken Inn, through to the fishmongers like K O'Connell and smokehouse Frank Hederman. You'll never go hungry here. Try one of the O'Flynn's freshly-grilled sausages in a floury bun, the Cork equivalent to street food!
Elsewhere, one of the most iconic attractions in Cork city is the Shandon Bells, which not many visitors know about but locals have long heard the chime of its bells. Located atop St. Anne's Church, about 15 minutes walk from Jurys Inn Hotel, this is something unique you need to try out. Not for those adverse to climbing stairs, or a little bit claustrophobic in small spaces, climbing to the top of the tower gives you the chance to take in a wonderful panoramic view of the city of Cork, but mid-way there's something you'll really marvel at…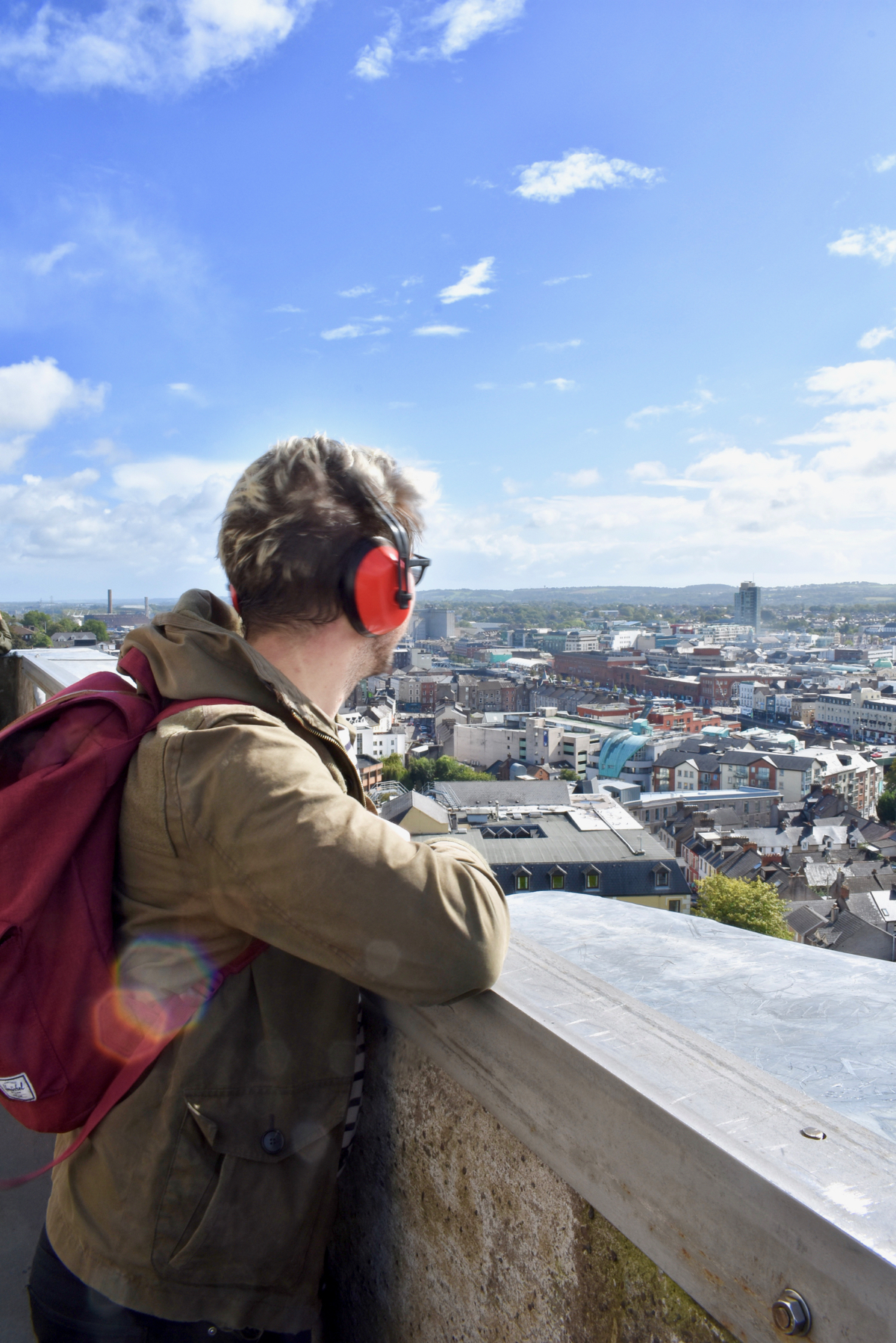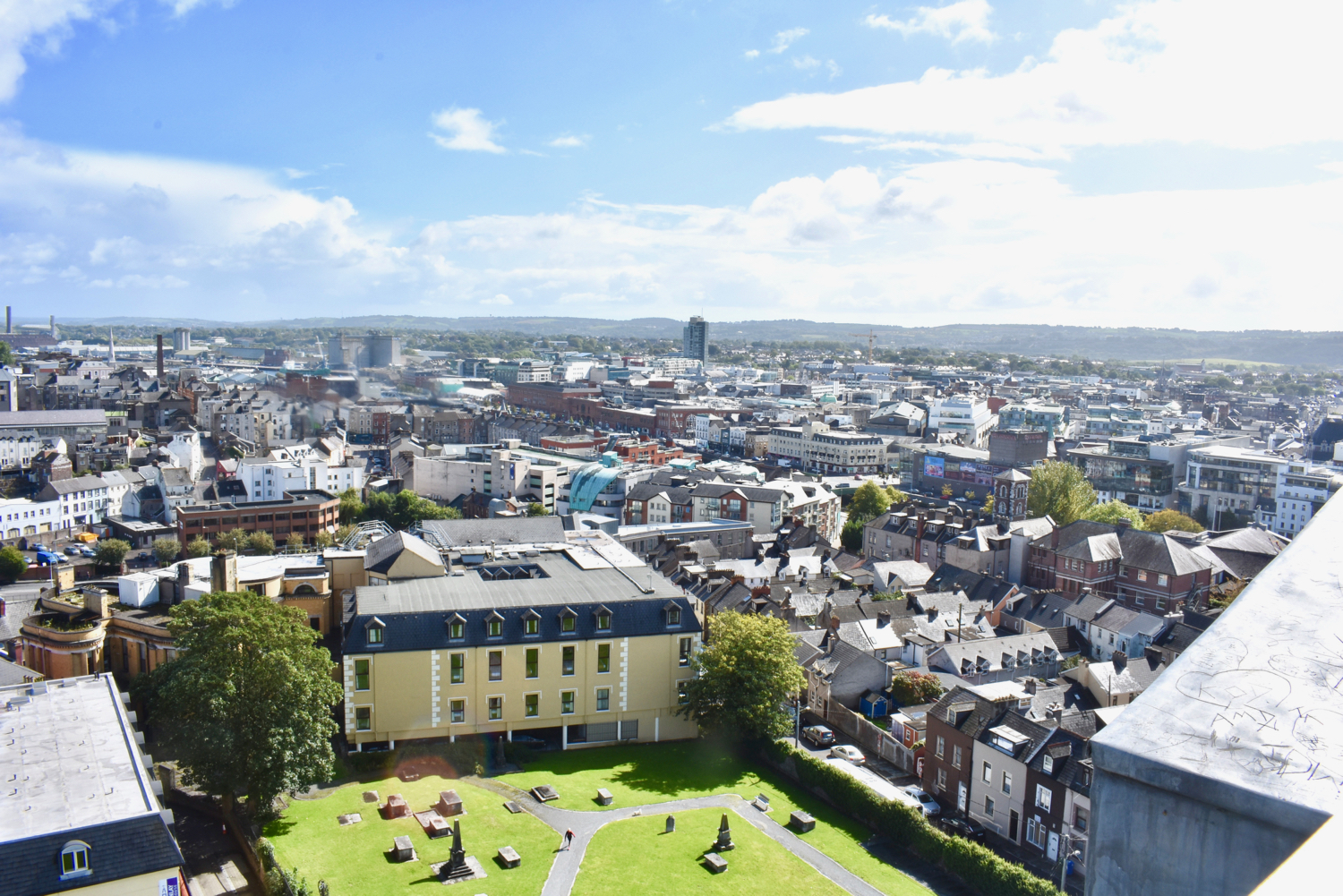 You can quite literally act the monk half-way up the tower and let your song ring around the winding streets of Shandon by ringing the church's bells. A system of pulleys awaits as you serenade Shandon from a song book, each note numbered and corresponding to a different bell. Best to visit at a quiet time, like mid-morning, when you have the run of the place to yourself. Entry is about €5 per person.
Just like the rest of Ireland, the craft brewing scene is absolutely booming in Cork. We've always been a nation of drinkers, but beer is no longer just a means to get drunk. The Irish seriously appreciate the subtle flavours and unique brewing methods in modern craft beers. 8 Degrees Brewing, Franciscan Well and Rising Sons are fast becoming the top choices on tap and bottle in the best beer haunts of the city, like El Fenix and The Poor Relation. Beer not your thing? Cocktails and exceptional value wines are found at the cool, time-gone-by apothecary-turned-bar Arthur Maynes whilst our personal preference for a discovery glass or bottle of something exceptional is L'Atitude 51, a cosy wine bar sitting in the shadow of City Hall right by the water.
To really get to know Cork, it's all about mingling with the locals. So whether you spend your time immersed in its cafes (try Ali's Kitchen, our favourite) or propping up at the bar at one of the trendy destination restaurants (hello Elbow Lane), Cork is a city all about its people. If you're visiting, here are 10 Must-Do Things in Cork, to help plan your trip too.
#StayHappy In Aberdeen 
Back in the golden era of rail travel, almost every major station terminus had a railway station attached. Following nationalisation in the UK, many were closed down, sold off or refurbished. Bring back the good old days, we say! In Aberdeen, the railway station sits right beside the recently opened Union Square Shopping centre, to which Jurys Inn Aberdeen is also attached. In terms of location, you really couldn't have it any better than right here: the port, the bus station and the railway station is within a short distance of the hotel. We actually travelled up from London on the Caledonian Sleeper – which connects London to all the major Scottish cities as well as Fort William and Inverness – and is an incredibly lovely way to travel.
Otherwise known as the Granite City, Aberdeen's architecture is overwhelmingly grey – but don't let that dampen your spirits, it's grey in the loveliest way. More importantly, that shade is what happens when a city has vast supplies of granite in local quarries. Shimmering grey, you could call it, because due to high mica content in the granite, certain buildings can be seen shining like silver when the right light hits.
https://www.instagram.com/p/BbSXnJgFrXs/
What Aberdeen holds within is a fascinating mix of industries, businesses and attractions. A vast port offers a route for cargo and car ferries to the Shetland and Orkney Islands as well as connecting to the North Sea Oil rigs. It's also not too far from a sandy beach, popular with windsurfers and walkers alike. The city, like so many with a university, has that hint of a young, trendy, hipster-esque buzz around it. A walk around Old Aberdeen with its cute, but quiet, cobbled streets is a must, though it's a fair walk outside the city centre.
In fact, right across from Jurys Aberdeen is The Craftsman Company, a pub-slash-coffee shop which was freshly opened in its historic premises a few weeks before we arrived. Early days still, but it's slick, stylish and serving all the right stuff. Any place that manages to serve perfectly from morning coffee right through to late night beers with a great selection of food throughout is our kind of place!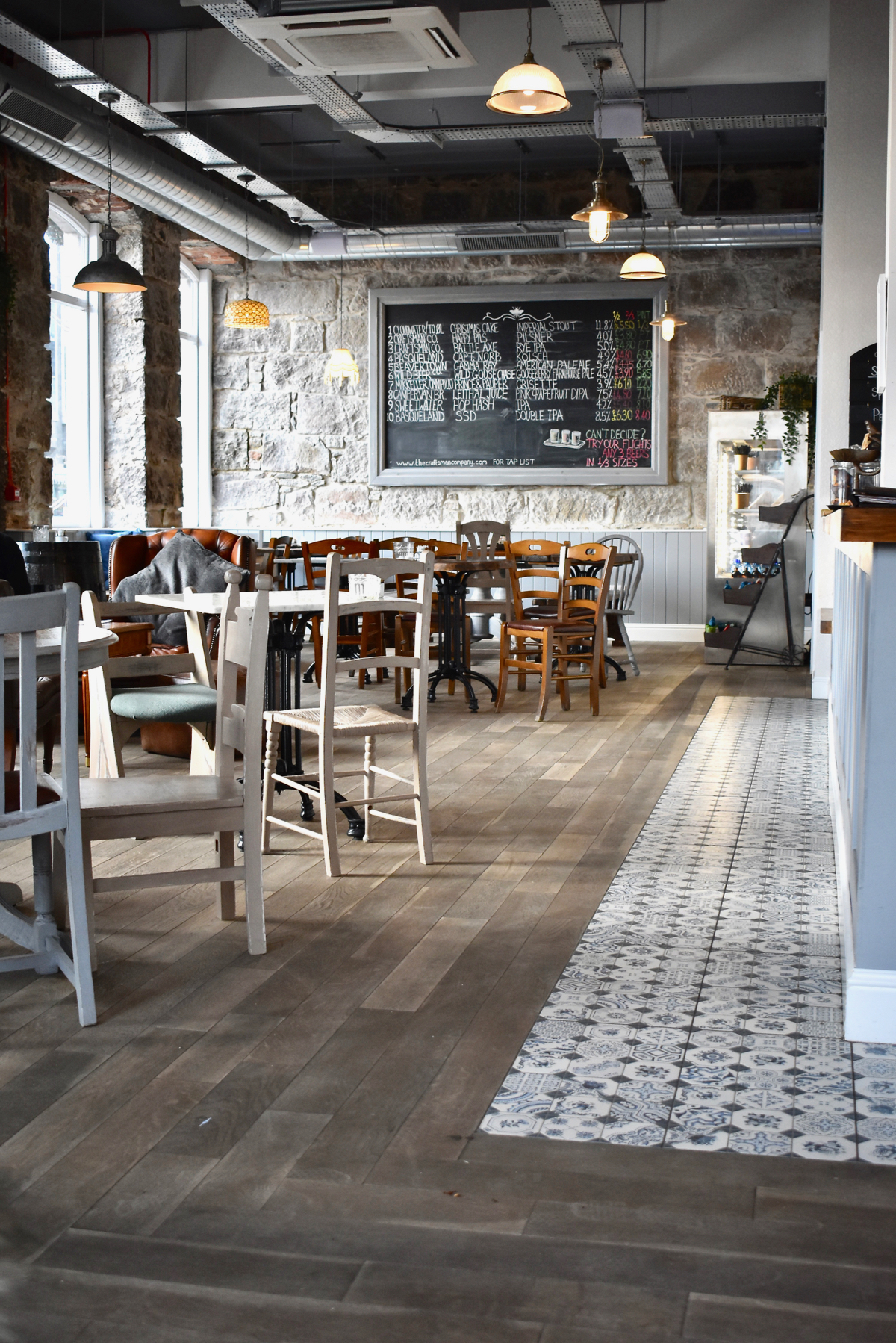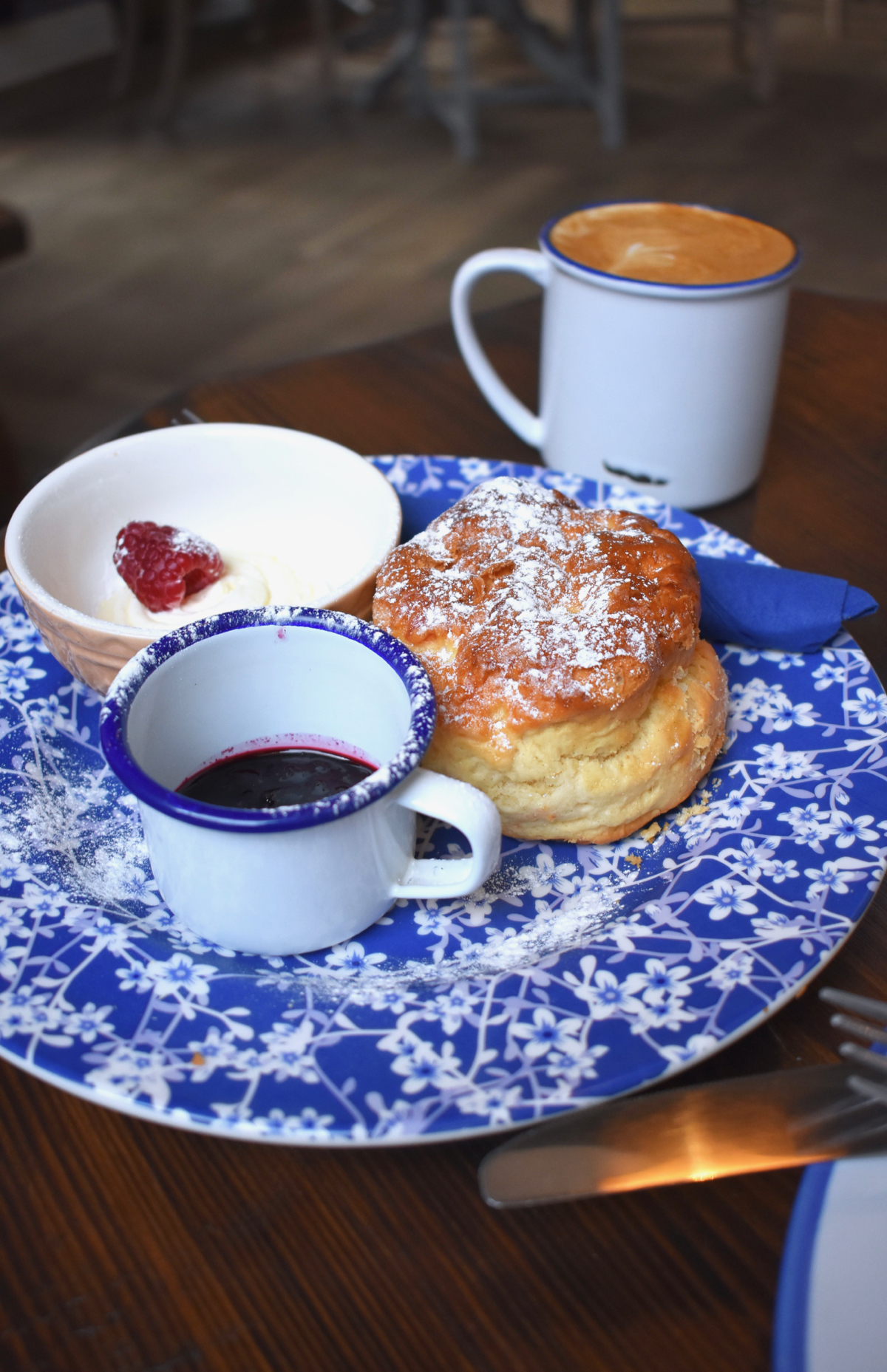 Our highlights of the food side of the city include Melt – the city's first dedicated cheese toastie cafe opened by self-described 'Toastie Queen' Mechelle Clark. Firstly, what guild do we apply to to also be made honorary Toastie Queens? Secondly, the shop is wonderfully styled with 1960s/70s interiors and, thirdly, no surprises, it serves the most perfect, luscious and indulgent Haggis, Bacon & Cheese toastie your tastebuds will ever meet.
Delicious cakes and coffee are found not too far from there at Coffee Society, and around the corner, a gin or two at McGinty's. You'll find a great brunch and lunch spot round the corner at the vegan-focused (but not focused) foodstory. We're assured the most thriving portion of the city is this precinct on the west side of Union Street.
At the other end on nearby Gallowgate is the first BrewDog bar of their massive, international empire. In fact, Aberdeen has two! There's another newer one also on Union Street. Tastebuds can be tickled at Adelphi Kitchen, another recently re-opened spot, featuring a menu that on paper sounds like typical Southern US food, but on plate has high-end aspirations. Really surprising and satisfying!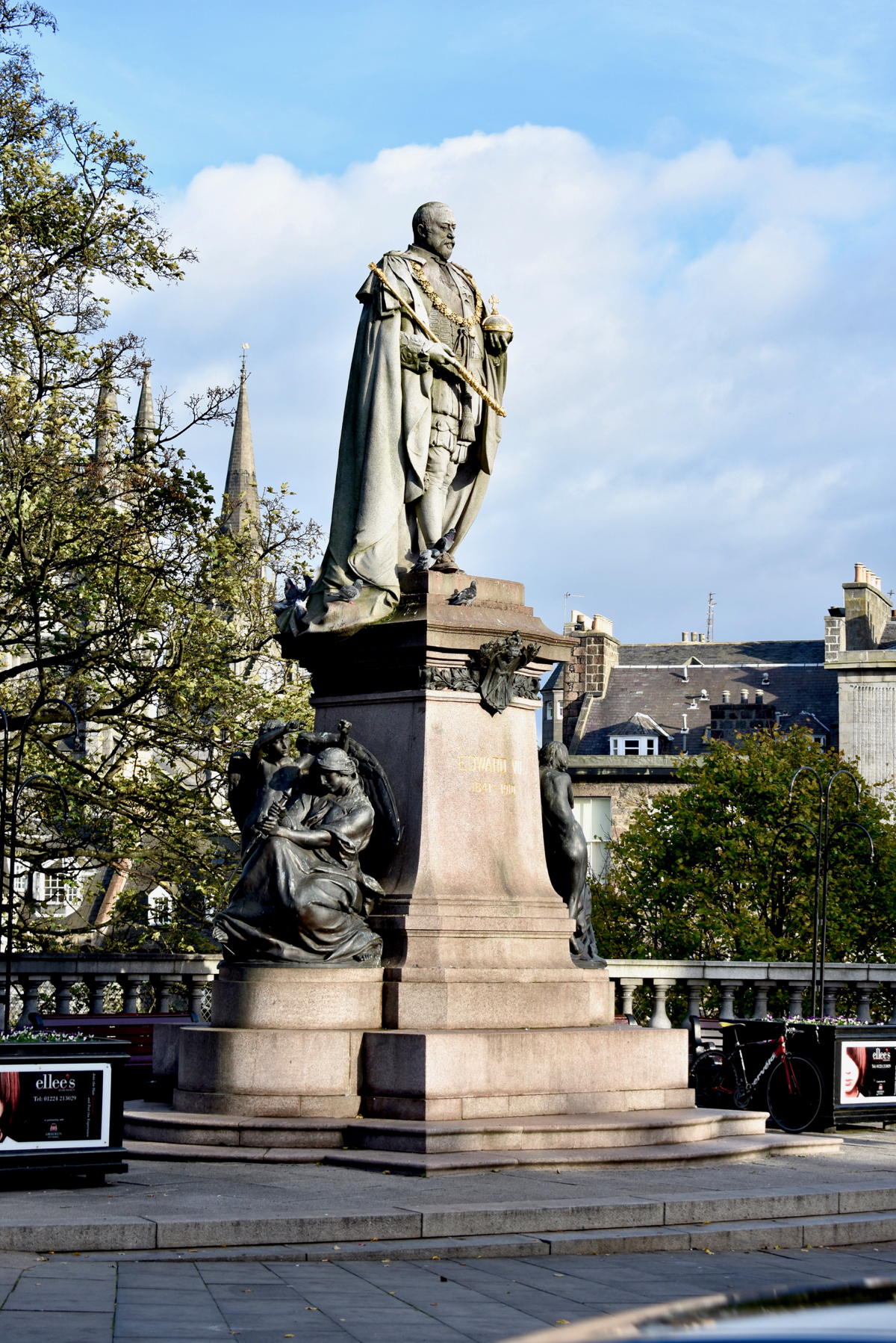 Aberdeen is small and compact, well worth wrapping yourself up and exploring all it offers on foot, but we got a taste for outside the city. Visit Aberdeenshire invited us to visit the Glen Garioch distillery in Oldmeldrum about 45 minutes on the bus outside the city. Click through to read how we got on, what we saw and why it's worth going outside of the city.

Just like every staycation or city break, two days is just what you need to get a snappy and succinct overview of any city. It's not enough to be an expert, but it's the best way to get an introduction to a place leaving you with a taster for a potential future return. There's so much more of Aberdeen we need to see, and Cork is forever calling us but thanks to Jurys Inn, we've scratched a little more of both off our list. Give us an impressively comfy bed, a great breakfast spread, an itinerary of places to see and a long list of places to eat and we're #StayHappy, every time.
*Disclaimer: This is a sponsored (paid) campaign by GastroGays in conjunction with Jurys Inn, who we've worked with before and we really love teaming up with to explore new destinations in Ireland, the United Kingdom and Europe.