Ireland should eat more fish. There's no denying it. And people like Niall Sabongi of Dublin's Klaw restaurant group and Sustainable Seafood Ireland and Stefan Griesbach of Gannet Fishmongers are pleading at the food pulpit encouraging people to buy, cook and enjoy more fish – sure it's swimming all 'round us! For an island nation, we're seriously undervaluing and under-utilising our fresh catch and it's something we're equally passionate about too.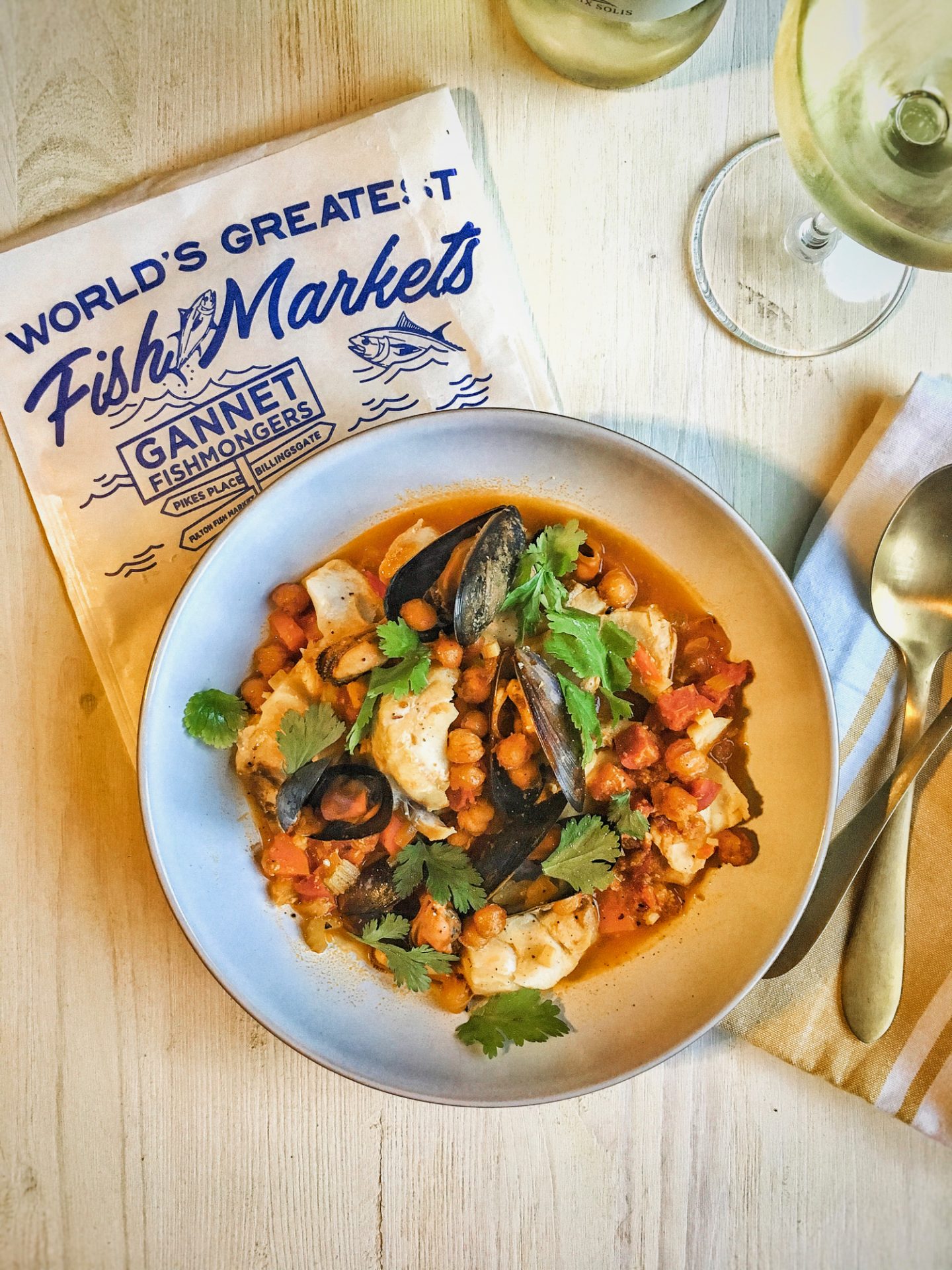 Here's a recipe we put together when Gannet Fishmongers sent us some gorgeous black pollock and mussels to try out – did you know that Gannet, though based in Galway, offers online ordering and delivery nationwide (or click and collect) of fresh fish? The fishmonger of the digital age! Black Pollock, also known as Coley, is native to the waters around the Northern Atlantic and is similar to the likes of cod, haddock and whiting, so you can interchange these if you can't get your hands on any.
Spanish-Style Stew with Pollock, Mussels and Chorizo
1 net of mussels, washed and de-bearded (these were

Killary Fjord Mussels

)
750g black pollock fillet
100g chorizo, tough skin removed and diced into cubes (we always use

Gubbeen

)
2 bay leaves
225g tomatoes, chopped (reserve the vine, if possible)
4 small shallots, finely diced
3 cloves garlic, finely chopped
1 carrot, chopped into small cubes
2 sticks celery, chopped into small cubes
1 tbsp tomato purée
500ml vegetable stock (from a cube or homemade)
A generous pinch or two of saffron strands, steeped in 3-4tbsp boiling water
1 tsp each whole cumin seeds and fennel seeds, freshly ground
1 tsp smoked sweet paprika
2 heaped tbsp ground almonds
1 tin of chickpeas, drained, washed and dried in a kitchen towel
Fresh coriander or parsley leaves, for garnish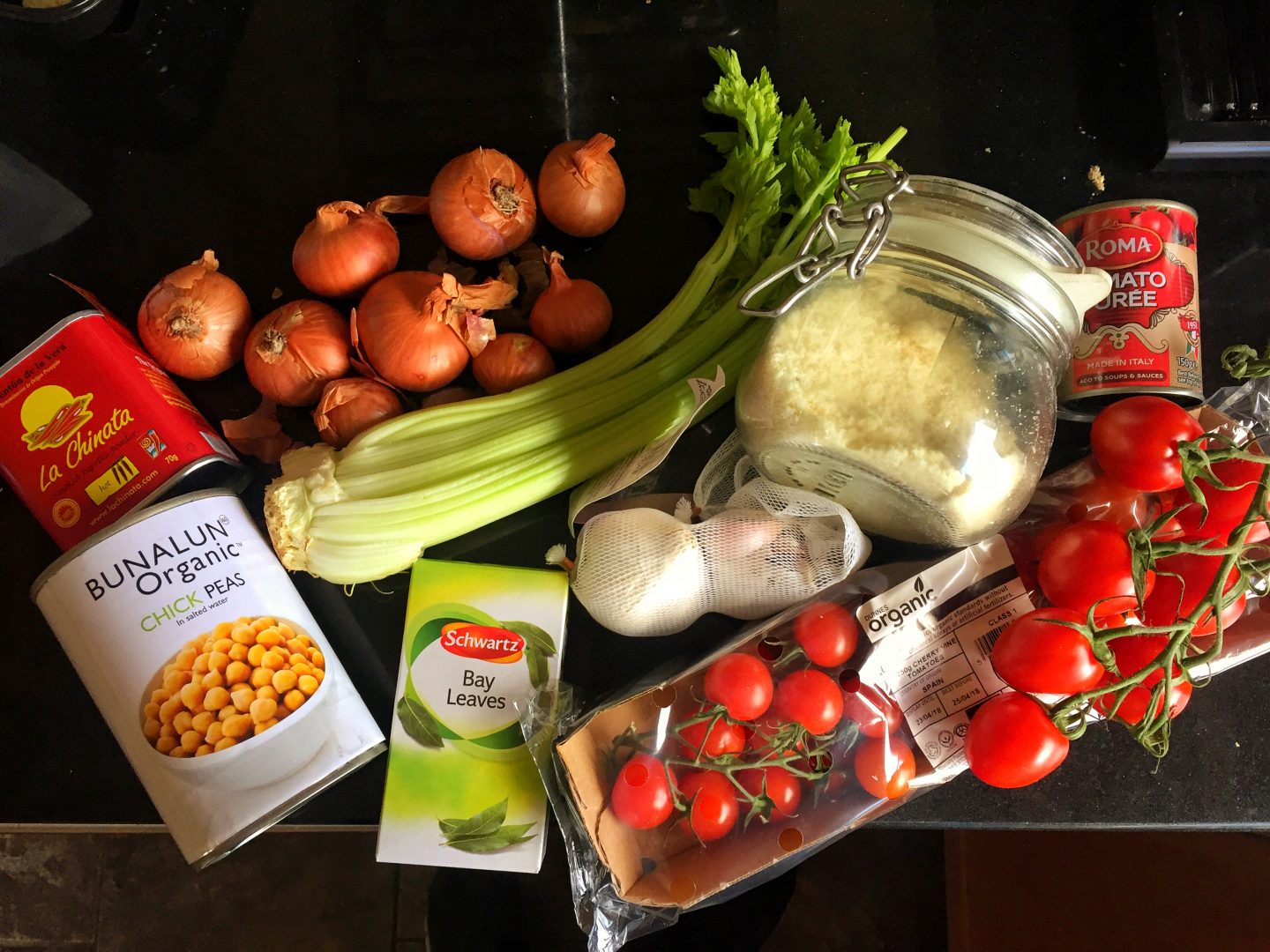 1. Prepare the base of the stew by chopping the shallots, garlic, carrot and celery. Hang on to the offcuts (carrot peel, bits of onion, celery, garlic skins) and put these in a pan on a boil with a kettleful of boiling water, reducing to a simmer and allowing to cook for 20-30 minutes as your vegetable stock. No waste here! For extra flavour, add in a whole carrot and onion (both diced) if you can spare it.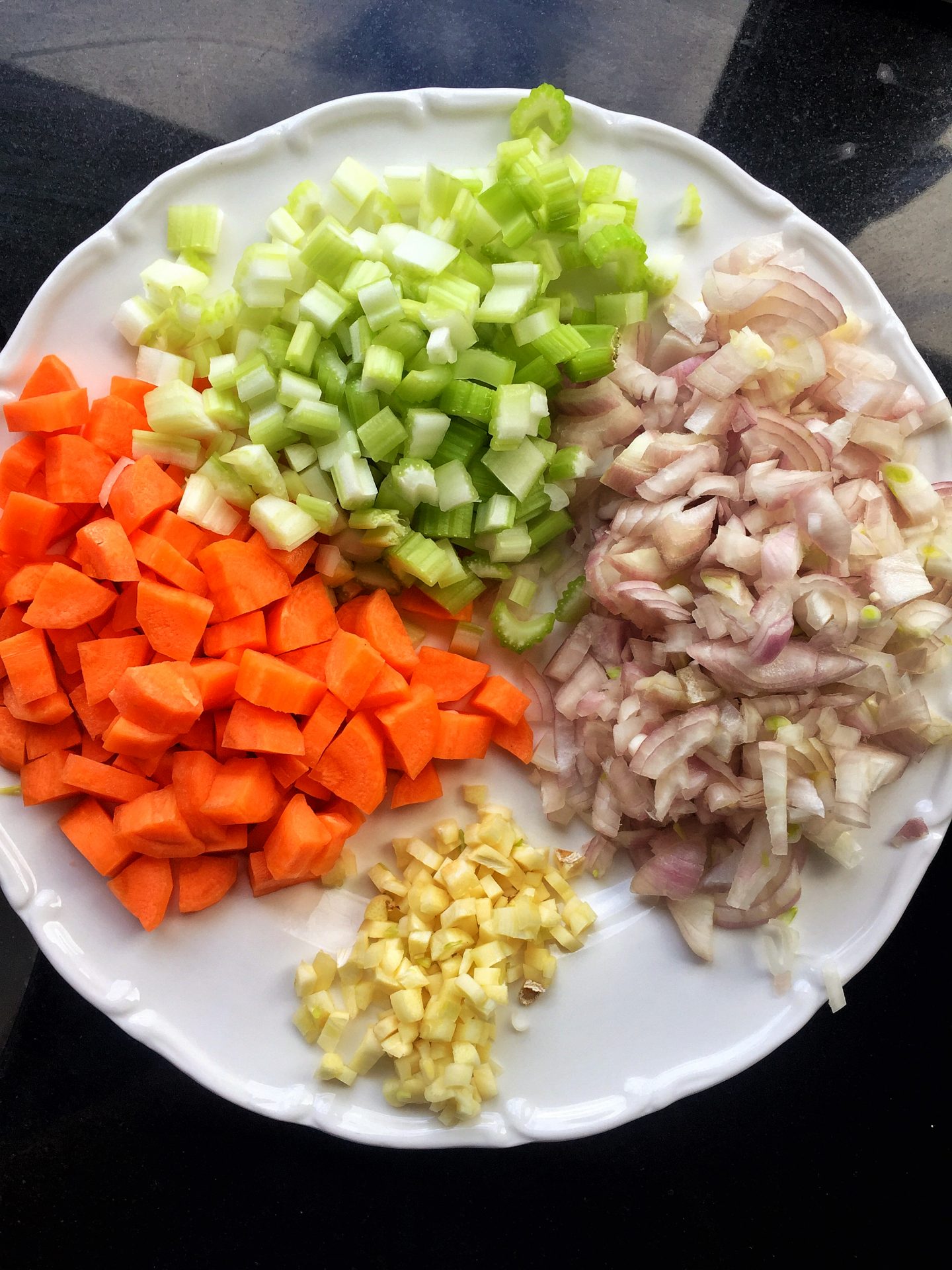 2. For the tomatoes, chop them up and pop into a bowl with a little water and a tbsp of sugar followed by a tsp or two of salt. Mix it all around and allow to mingle together until ready to use.
3. Heat a heavy saucepan on a medium-high heat and swill some oil around the pan until it gets hot. Reducing the heat to medium-low, add in the onions, carrot and celery and allow to cook out for a few minutes. Add the garlic and allow to cook for 1-2 minutes more, just to soften.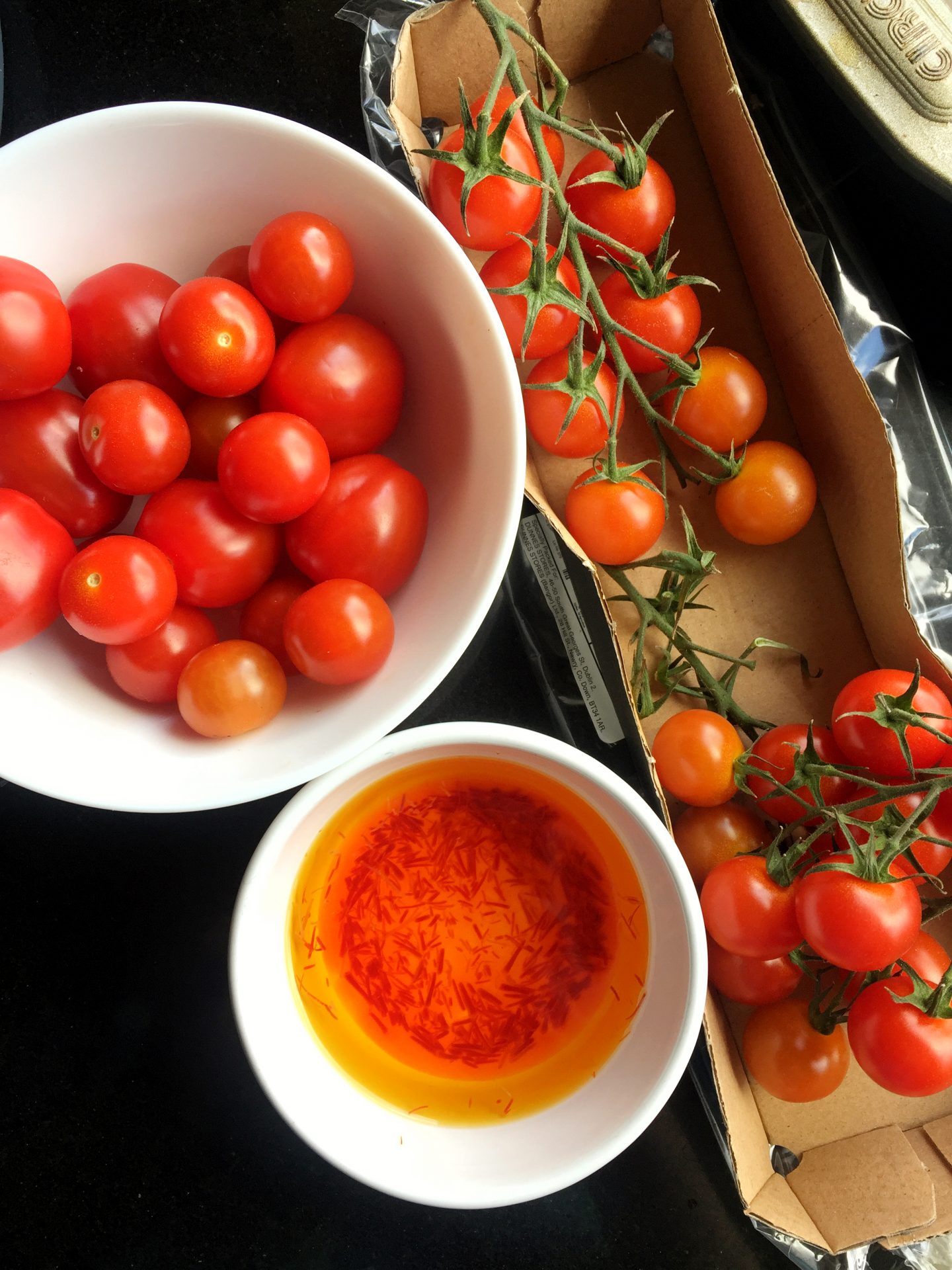 4. Next, add the chorizo for a further minute or two before pouring in the chopped tomatoes and tomato purée. Allowing the mix to cook down and reduce until almost all the liquid is gone before adding in the ground almonds and spices. Give a stir before you mix in the steeped saffron and the vegetable stock and bringing to a boil.
5. At this point, put the bay leaves and tomato vine (if you have one) into the stew mix, clamp on a lid and turn the heat to low before leaving for 25-30 minutes.
6. In a bowl, coat the chickpeas in a generous glug of olive oil before spreading in an even layer on a lightly oiled baking tray and roasting in a hot oven until golden and lightly crisped – about 10-15 minutes. When taken out, sprinkle generously with coarse sea salt whilst they cool.
7. Prepare the pollock by cutting into generous chunks (about 2 inch squared pieces) and prepare the mussels by washing in cold water, removing anything unwanted off the shells and de-bearding. Any mussels that stay open when rapped on the counter, do not use. If any are closed once cooked later, don't eat those either.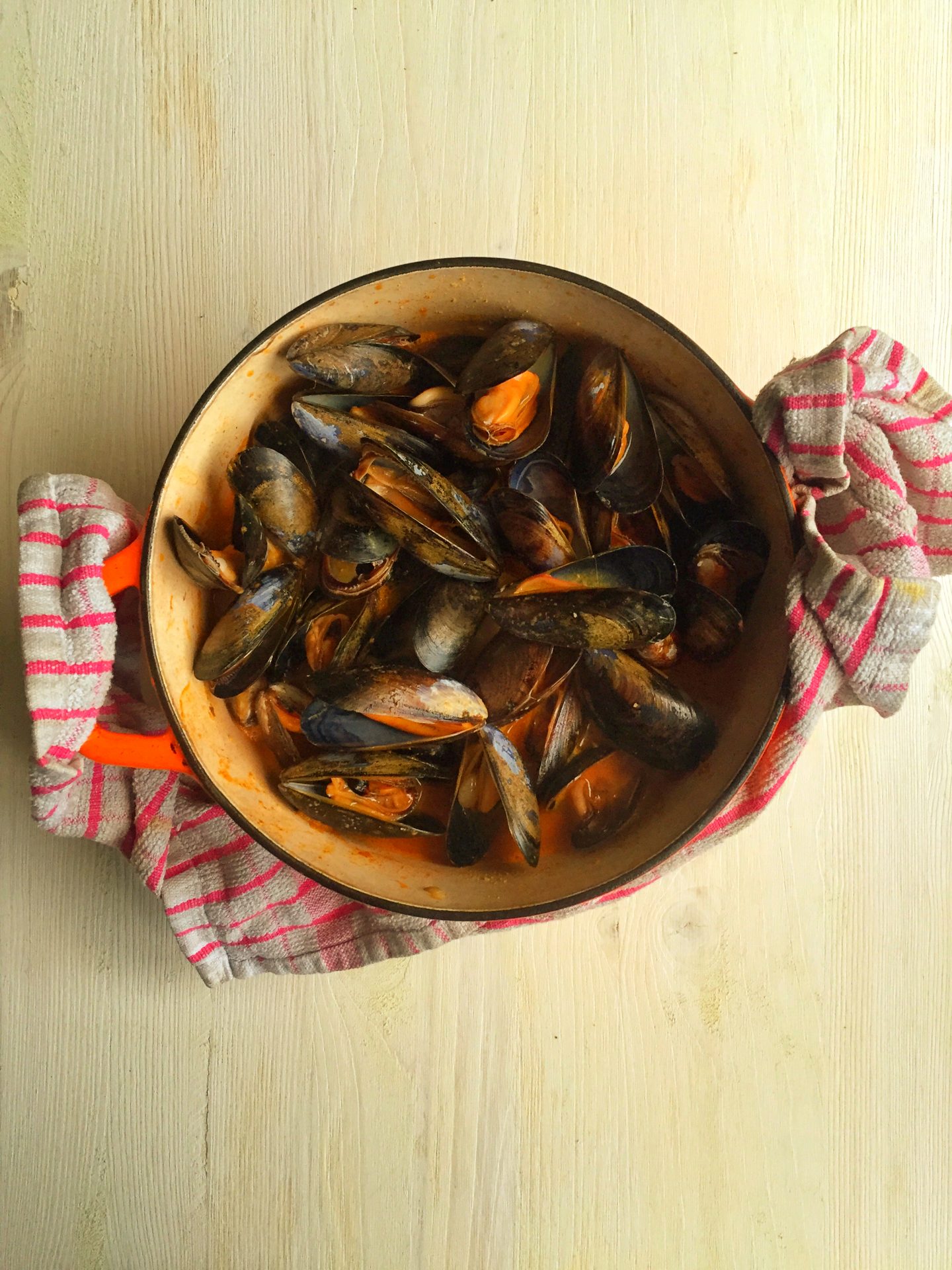 7. When the stew has had its time, take the lid off and amp up the heat if it's a little watery, reducing to the consistency of coconut milk. At that point, add in the chunks of pollock to the liquid, topped with the mussels and clamp on the lid once again. Allow everything to gently cook and steam over a medium heat for 5-7 minutes.
8. Using a ladle or large spoon, dish out the stew into bowls and top each with a handful or two of crispy chickpeas and a smattering of coriander leaves (*not Spanish, a little more Portuguese we know, but we like the refreshing grassiness of it – for something less in your face, use parsley). You can also serve with a slice of crusty sourdough bread on the side and with a generous blob of freshly-made garlic aioli on the stew for a piquant kick.
9. Pour yourself a LARGE glass of chilled Spanish white wine and enjoy!