Five floors above ground levels sits Sophie's…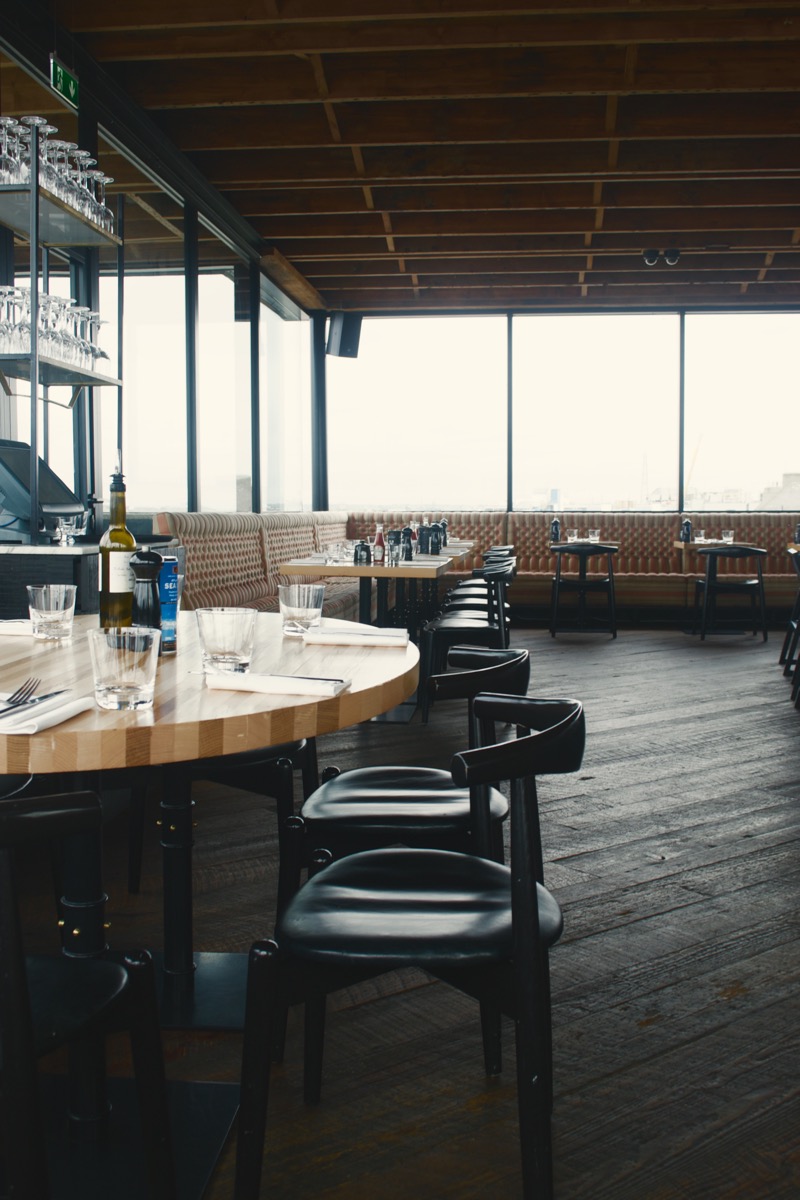 We're not really sure who 'Sophie' is, where she came from or how she assumed her space perched atop the capital with such an enviable birds eye view. But her namesake does her damn proud. We've stopped in quite a few times since this rooftop restaurant and bar opened last year and we want to tell you why Sophie's could be Dublin's best breakfast.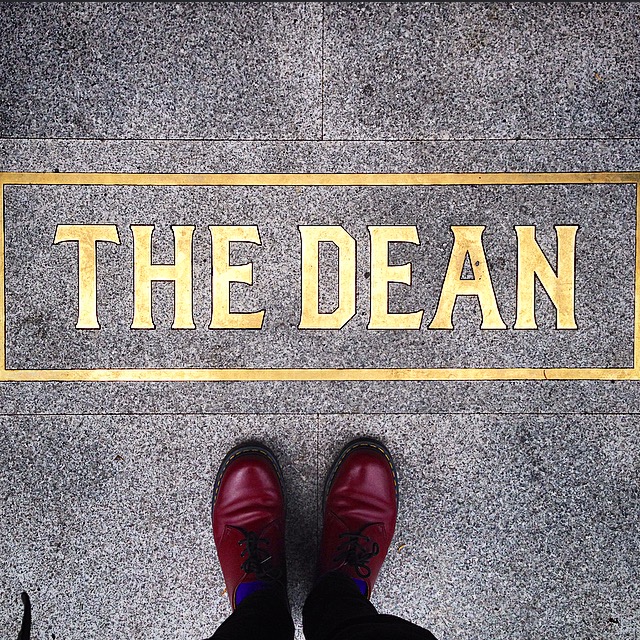 Let's talk about The Dean Hotel briefly first. Sitting underneath Sophie's, it's a stylish, bold and confident new player on the Dublin hotel scene. Boasting an enviable location right off St. Stephen's Green in the centre of the city (and the heart of the nightclub strip) the hotel offers 52 rooms, each individually decorated in creative colour schemes with quirky furnishings and fun details. We've stopped in for a quick drink in the hotel lobby bar and we've been to the stylish nightclub, Everleigh Garden, when it first opened a few years ago – now a night time staple for the trendy, mid to late-twenties set – but we've yet to stay in the hotel. This post will just be about Sophie's, but maybe a longer post about the hotel itself may follow in the future!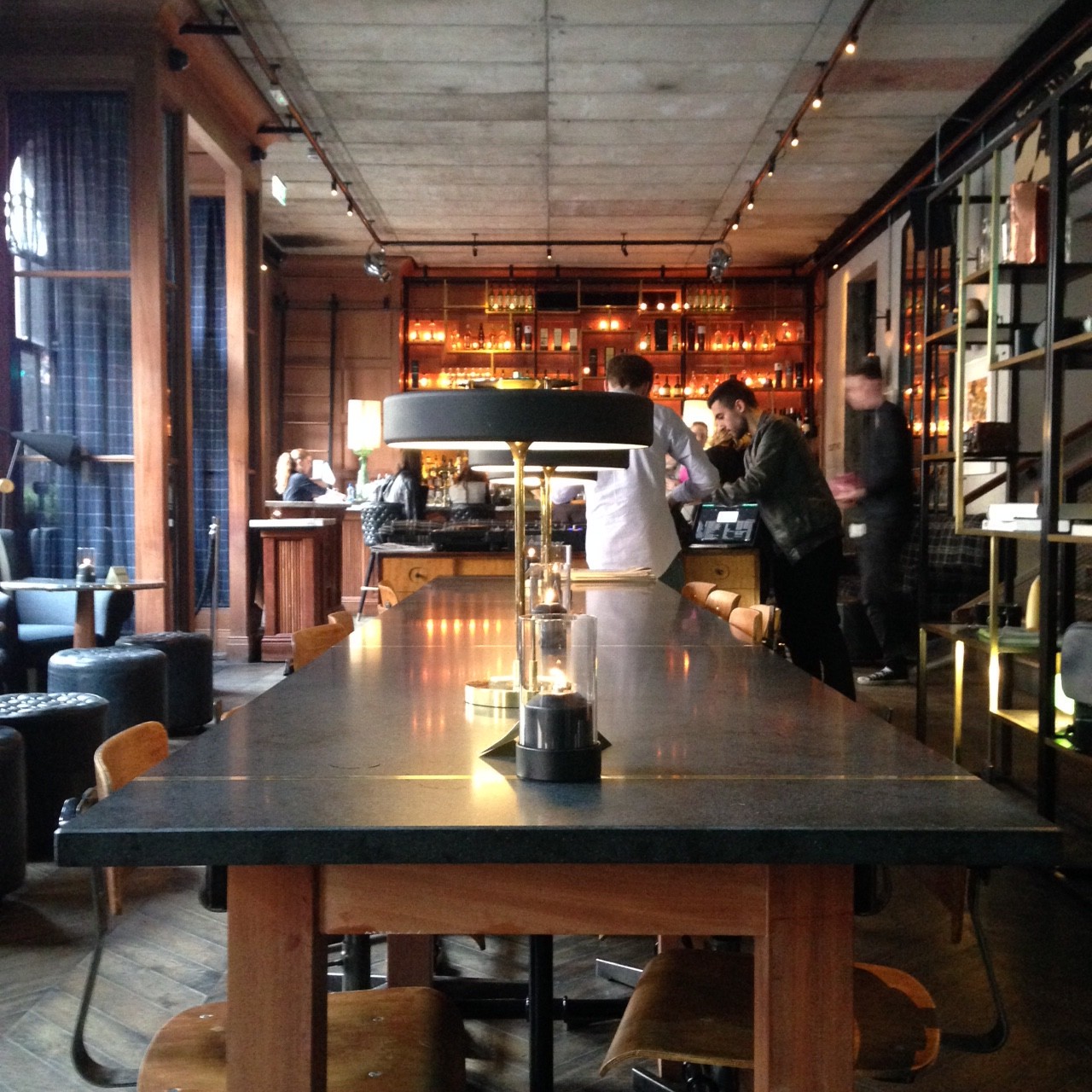 Coming out of the lift (via the hotel) you're met with the almost dungeon-like blackness of the foyer, probably (cleverly) to create a sharp contrast with what you're about to find further inside. The brightness of this glass-lined rooftop restaurant and bar hits you immediately as you walk inside. It's not sky-high, but in reality The Guinness Storehouse and the Etihad Skyline atop Croke Park are possibly the only two Dublin 360 degree vantage points that you could compare this with.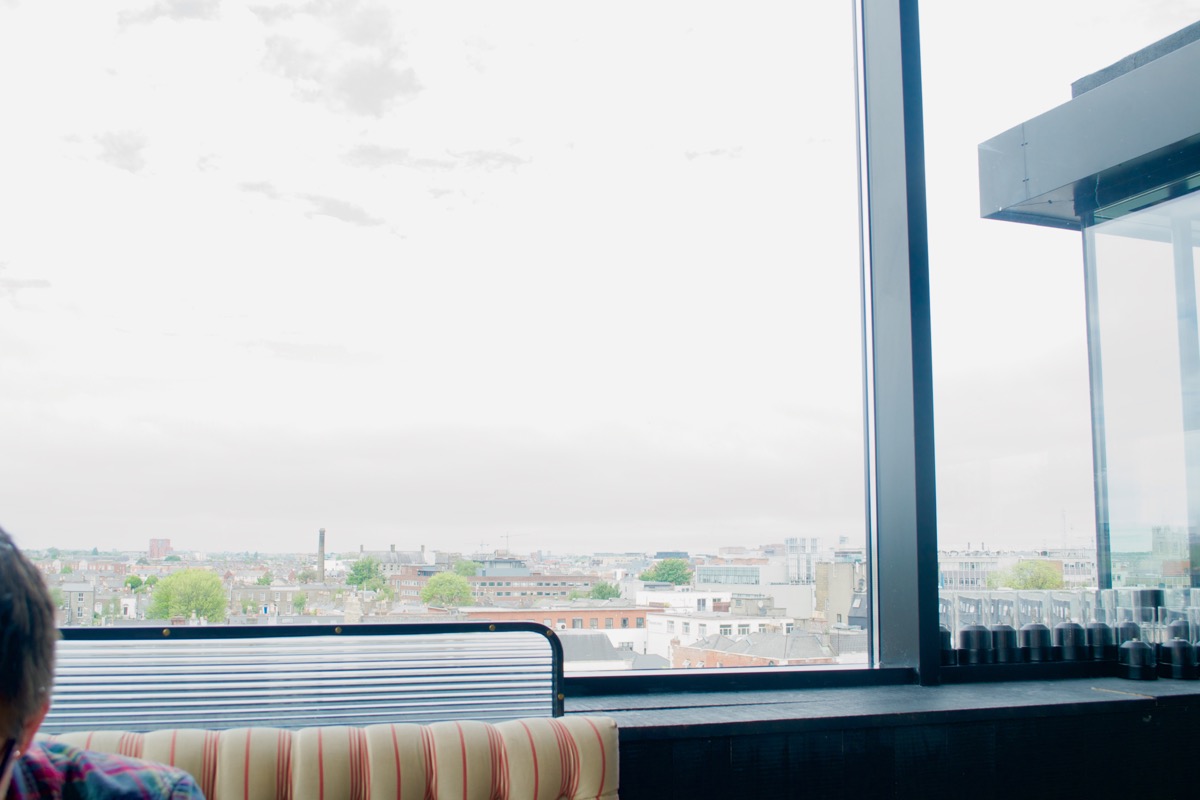 When you fly in and out of Dublin as much as we do – especially from high-rise lyfe in London – it's always refreshing when you reacquaint yourself with just how flat Dublin is. This low-rise limit across the city gives Sophie's an unspoilt view; The Dublin Mountains looming in the south; the dotted suburbs to the west; and playing pick-a-point with various staples of the inner city skyline clearly visible. Dublin is small and sweet and we can think of only a handful of places where breakfast is as pleasant and comfortable as this. You could definitely market this as Dublin's counterpart to London's cloud-touching table du jour at trendy Duck & Waffle.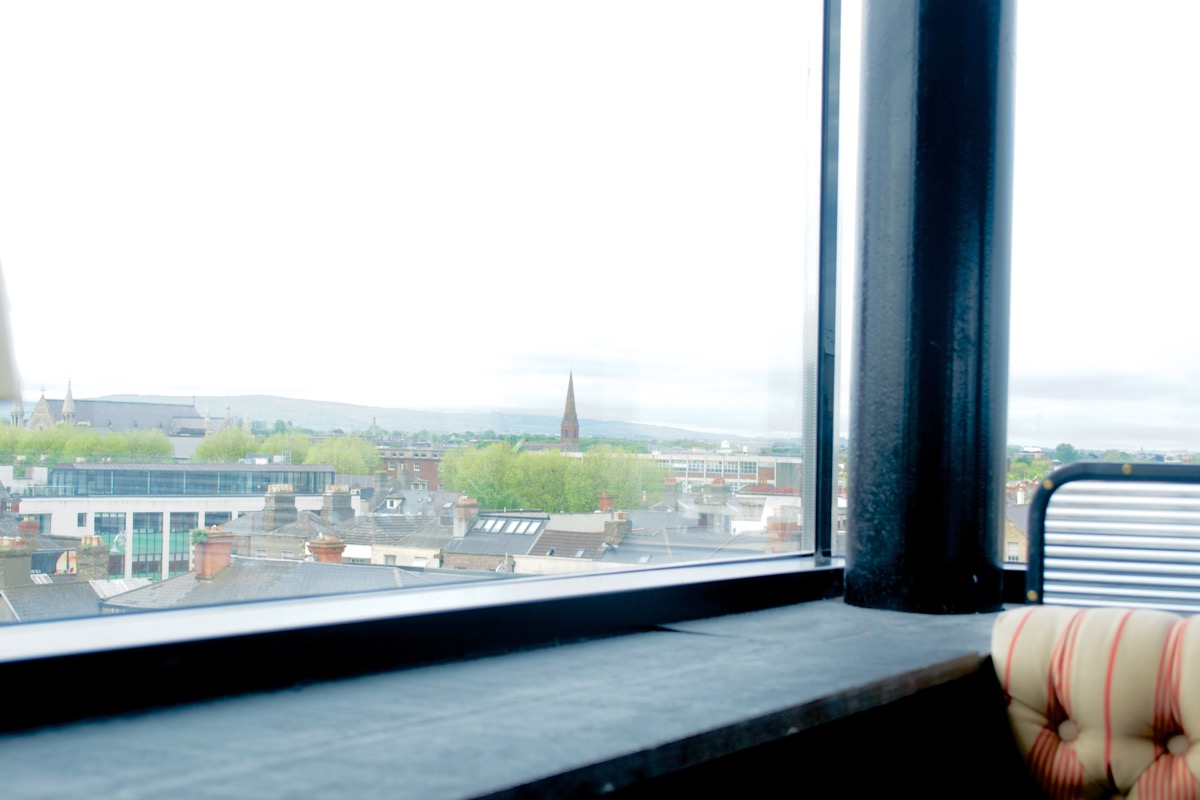 With a glass-lined rooftop restaurant and bar, the weather is naturally the wallpaper, which in Dublin can mean a blanket of grey and miserable-looking stratus or the most beautiful sunset you've ever seen, stretching for miles, hugging the horizon. Everyone knows Dublin's weather often offers all four seasons in one day, but this is definitely one of the best places in the city to catch your breath and take time out above the city, whatever the weather.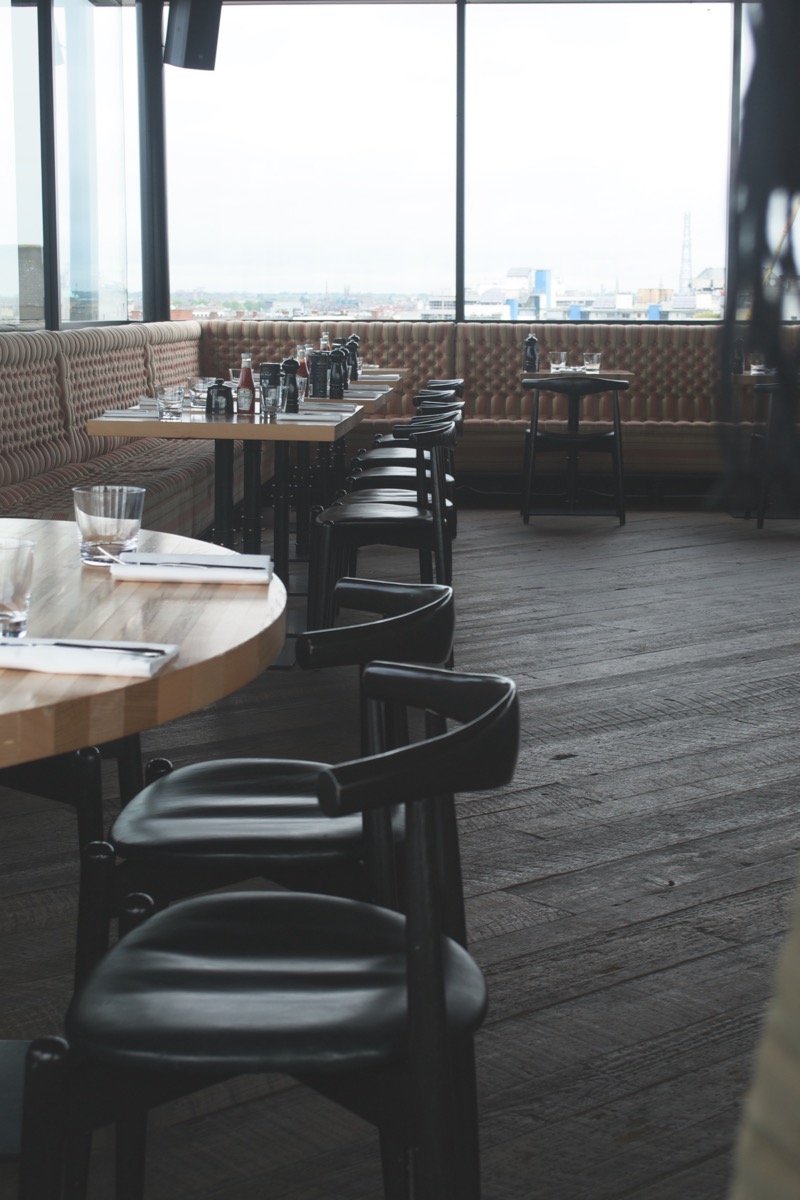 The interior is very Manhattan, with modern Italian-American influences in both the menu and subtle touches to the décor. The semi-open kitchen greets you as you first walk out of the lift and into the dining room with its bounty of ingredients and produce on display behind the glass tiles. It's a wonder the team of chefs can operate in such a small space, serving from early breakfast to dinner. With a wood-fired oven taking pride of place in the open corner of the kitchen, there's nowhere to hide and we've heard great things about the pizza.
There are exposed wooden beams, dark herringbone flooring and an industrial-made-modern theme throughout. It's comfortable, welcoming and casual but seriously on-trend with glass, brass, wood, copper and marble mingling happily together. Carriage-style seating runs the length of each side with comfy, upholstered booths, whilst towards the end of the room there's more secluded tables for two and four – perfect for gazing into each other's eyes after dusk above Dublin's twinkling lights as well as peering across the sleepy city as you read the papers in the morning.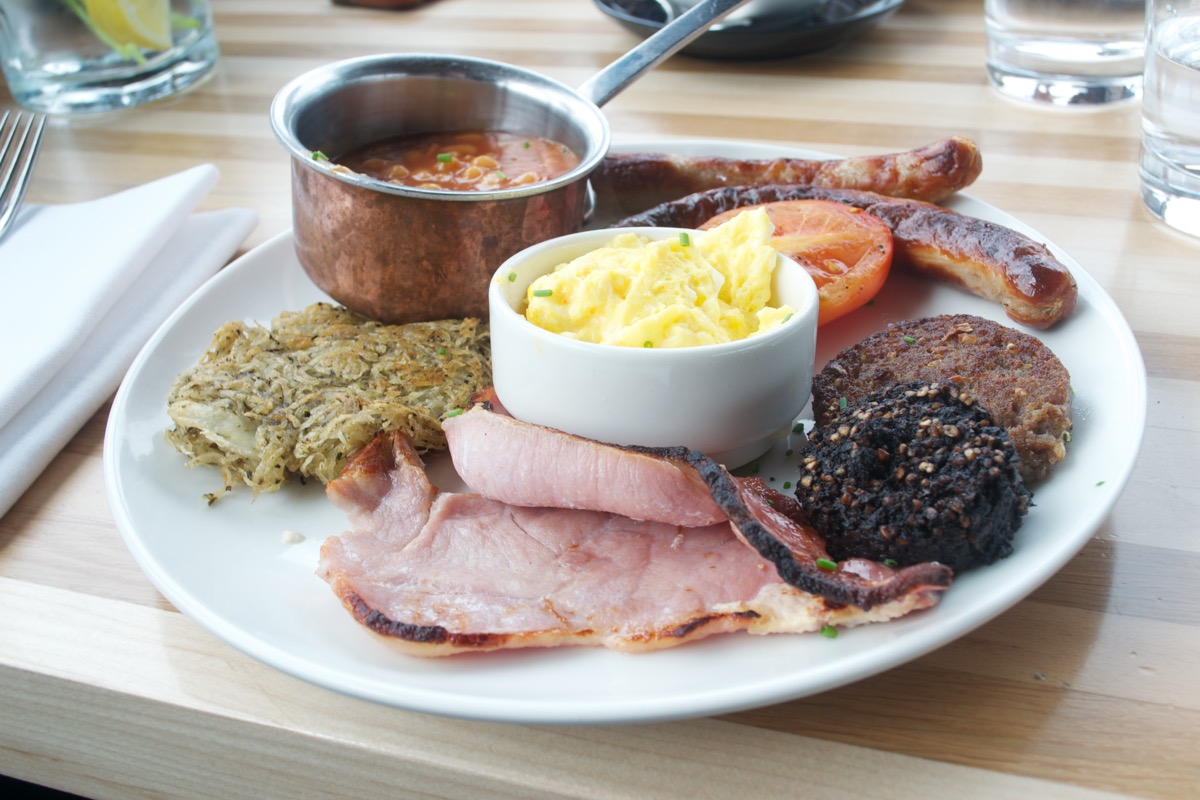 Speaking of the A.M., the breakfast has been superb every time. Clement & Pekoe coffee is piping hot and strong, Irish produce fills the menu and the options are carefully curated – there's little worse than enduring a two-pager breakfast menu.
You can go healthy with granola and yoghurt, indulgent with eggs Benedict or blow breakfast out of the water with 'The Works' a full Irish fry-up featuring a hearty plate of breakie favourites (sausages, thick-cut bacon, black and white pudding, tomato) as well as a cute copper pot of baked beans and a side of brown bread with silky soft Glenilen Farm butter. Needless to say we've had that a couple of times each, but there's also a build-your-breakfast option – could easing into the day be easier and more luxe? This is right up there with the best – our new pick for go-to sustenance to kick off a day in the city.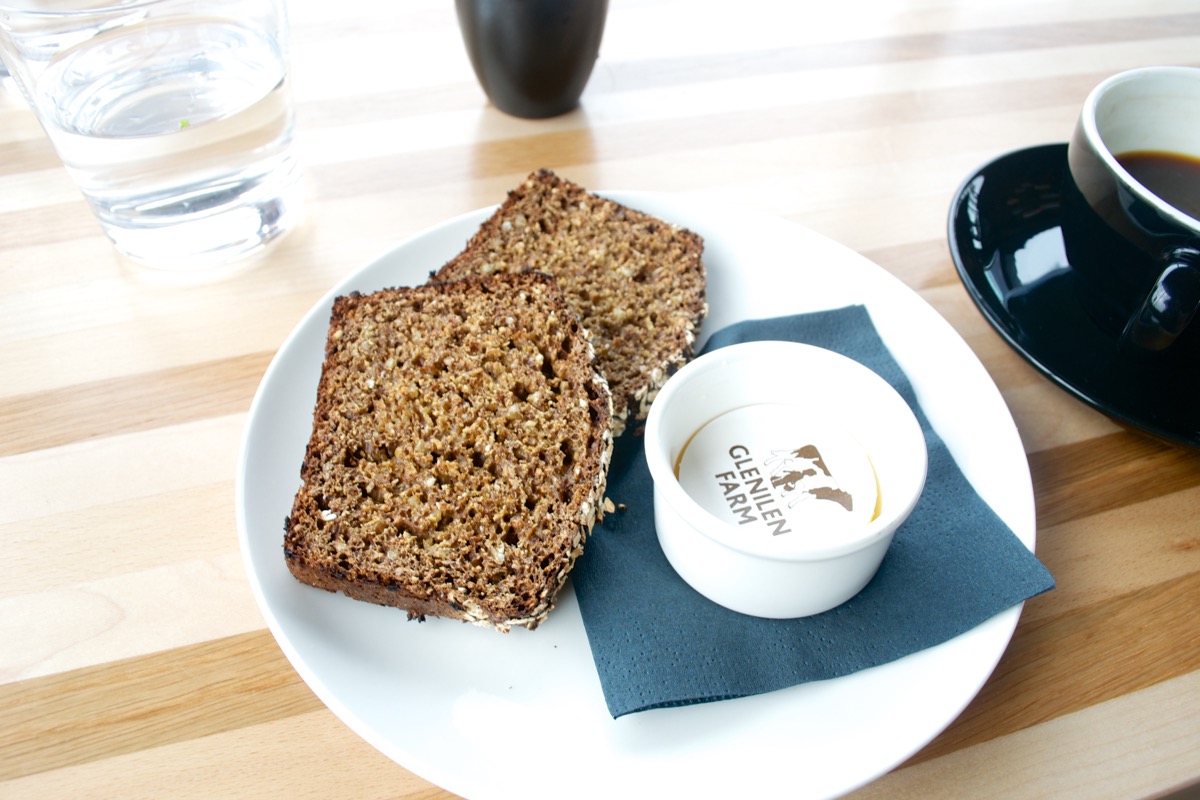 We've always gone midweek, when it's quiet and calm, but we bet weekend brunch is jam-packed (serving the same menu as midweek).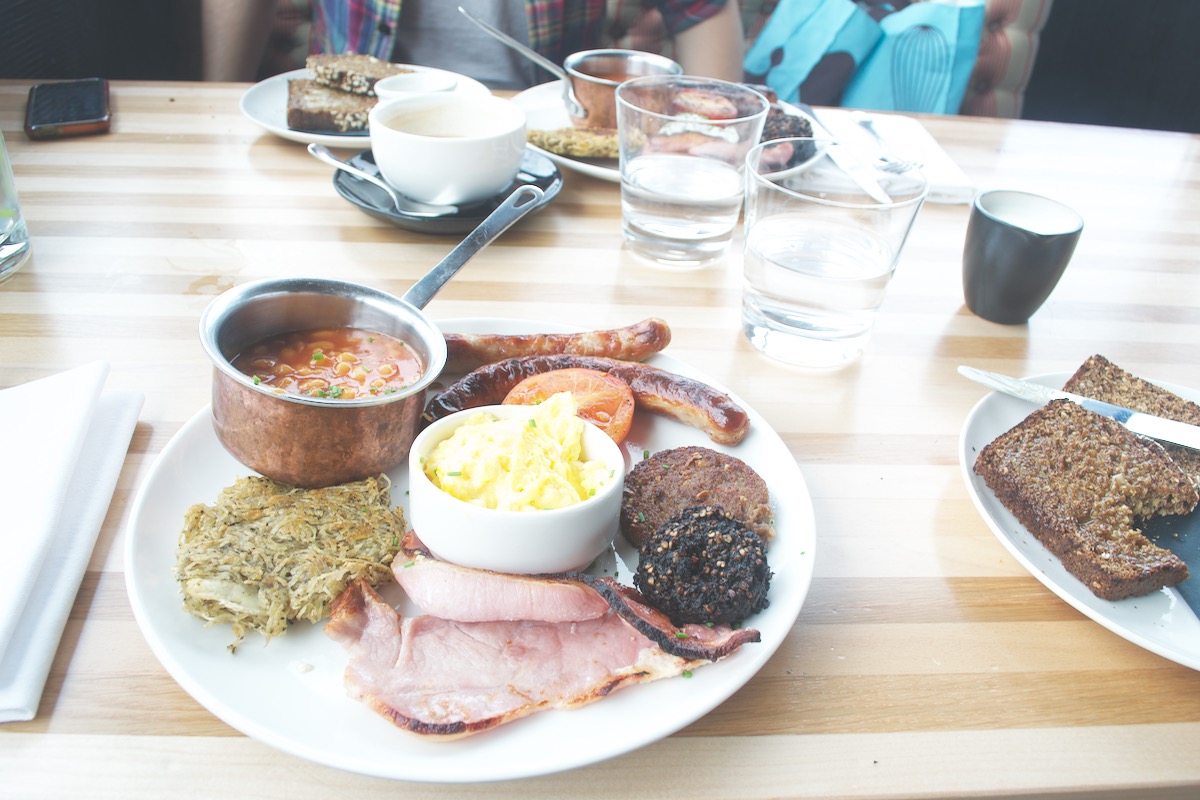 A stroll through the nearby Iveagh Gardens or St. Stephen's Green after brunch would be lovely; Grab the Luas a stone's throw from the hotel door to head southside and hole up in the shopping Mecca of Dundrum for a few hours; hire a bike at the Green and cycle around the city for the day; this is a great starting point for a well-spent day in Dublin.
The statement bar (which seems bigger than the kitchen) sits centrally within the wide, rectangular dining room. Stocked with every spirit imaginable and topped with glass racks, the bar boasts some great-looking brass taps dispensing draught beers. Though the lobby bar downstairs is a great spot to sink a drink or catch up with friends, there's no way that the top floor couldn't be a destination spot for clinking and drinking – it takes a joule or two of effort to get to for a drink, but it's worth it.
Sophie's straddles the line between casual and formal, though it doesn't feel like it prefers one to the other. The linen is thick and luxurious, the service is attentive yet never intrusive and the prices rival competitors, if just a smidgen extra. You're paying for that view, but you get so much more.
How has Dublin not seen a crop of these high-rise restaurants until now? Sophie's will surely be the spark…
Disclaimer: This is NOT a sponsored post, we were not contacted by Sophie's management or The Dean Hotel to publish this review. This is simply our own personal opinion. If you wanna sponsor us, you know where we are…