Christmas is all about moments and memories, and music plays such a huge part in both. It's the perfect addition to many of the important milestones throughout the festive journey; Wrapping the presents; getting ready for the work party; entertaining around the New Year – there's never a jingle or carol far when it's festive season.
We've very carefully curated Christmas jingles that are under-loved, under-appreciated and very much deserve a run on the speakers at least once throughout the festive season; whether you want some music to listen to while internet shopping (and using our handy gift guide, maybe?) throughout the month, if you want something in the background while toasting Christmas Eve or even stick this on when opening presents on Christmas morning then entertaining throughout Christmas Day (and night).
Just like our most recent post, we want to take the hard work out of Christmas and provide you with what we like to see as our essentials of the holiday season: great food, good music, thoughtful gift giving and family time. These songs are our beloved alternative Christmas tracks, and we hope they will be yours this year to make this Christmas that a little different and a lot more special.
Somewhere in My Memory – John Williams (Home Alone OST)
Sometimes, you don't need bells, whistles and endless choruses (yes, we're looking at you, Slade) and this is so beautiful, enchanting and elegantly festive. The perfect opener to the festive season.
December Will Be Magic Again – Kate Bush
Brilliantly bonkers, and very typical of early Kate – think Babooshka with antlers and a red nose.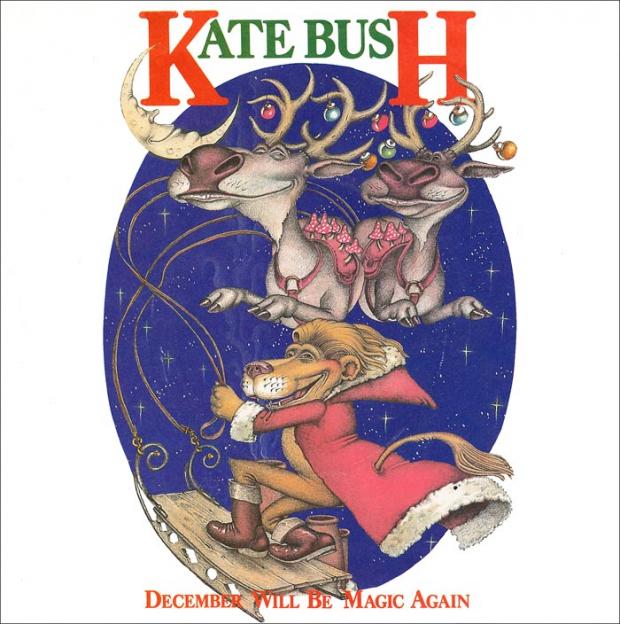 Step Into Christmas – Elton John
This is a real go-getter and features heavily throughout the holidays, but is especially energising and fuzzy feeling-fulfilling as Christmas draws ever so closer.
This is a Christmas anthem that slipped through the net somehow, so we all need to make up for lost time and appreciate it, two fold. This is a modern Christmas cover done right, from one of the best songwriters in the universe. He's not the world's best singer, but we defy you not to sing along to this German-style polka number. This will be on your own playlists for years to come after hearing it…
Light of the Stable – Emmylou Harris 
We're not ones for overly religious meaning or story in songs, but Harris' Light of the Stable is just a soothing joy. It's short, sweet and direct from the mid-Seventies. Listen closely, can you guess which famous American musicians are providing harmony? One voice has a very distinct sound (and look)…
Home for the Holidays – Tim Wheeler and Emmy The Great
Another modern Christmas that was seemingly overshadowed by the barrage of nostalgic Christmas carols that attack the airwaves each December. We love the pairing of the voices of Emmy the Great and Ash's Tim Wheeler, and this ditty is cute and speaks to our age group as it's all about young people returning to the hometown for the holidays and rekindling old flames and friendships.

One Little Christmas Tree – Stevie Wonder
Possibly our favourite Christmas track this year, that we've only recently discovered, is this beautiful, soulful story by Stevie Wonder. Listen to the lyrics, it's as beautiful as it is catchy. Warming from within, the perfect Christmas Eve song, maybe for those who sneakily are allowed open one gift before the big day itself.
Underneath The Tree – Kelly Clarkson
Triumphantly trouncing into Christmas morning, this is the perfect soundtrack to present unwrapping – it's joyous, it's high energy and the perfect sing-a-long. This is truly one of the best Christmas singles this decade.
Please Come Home for Christmas – Charles Brown
This song has been covered by countless Christmas crooners; Bon Jovi; Kelly Clarkson; Willie Nelson; The Eagles; but we love the original the best. Bells Will Be Ringing…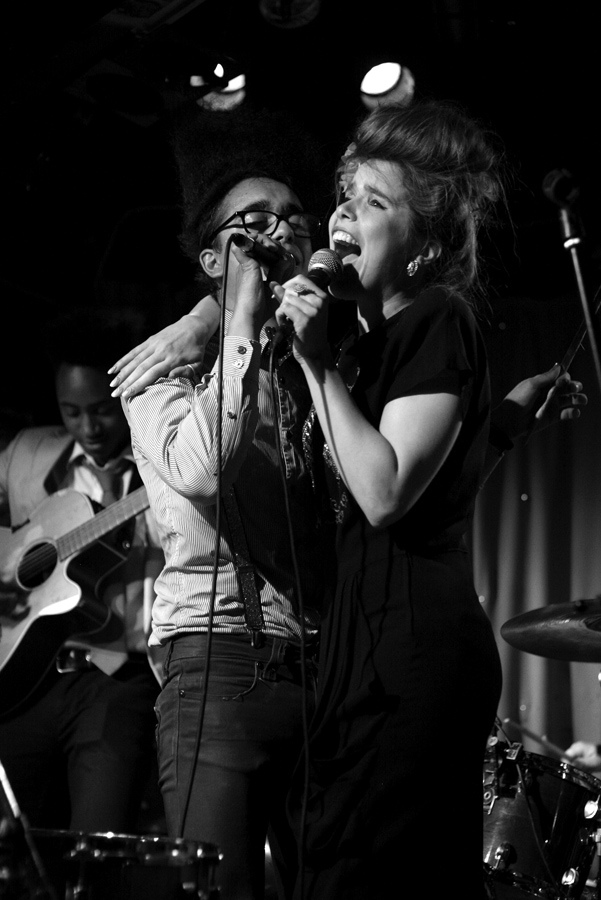 It's Christmas and I Hate You – Paloma Faith and Josh Weller
Now for a bit of Christmas comedy. This is hilarious and we only wish this pair released this to the masses, the best we can find is the acoustic video included the Proves playlist. This tongue in cheek carol brings the whole magical-Christmas-on-a-pedestal thing right back down to earth, and by GOD, those Paloma blues-y notes…
A very alternative song for Christmas, but another modern take on festive music that's flown way under the radar. We have heard this on numerous playlists in retailers throughout the years, but this is well worth featuring in the background wherever you are, the imagery conjured throughout is spot on.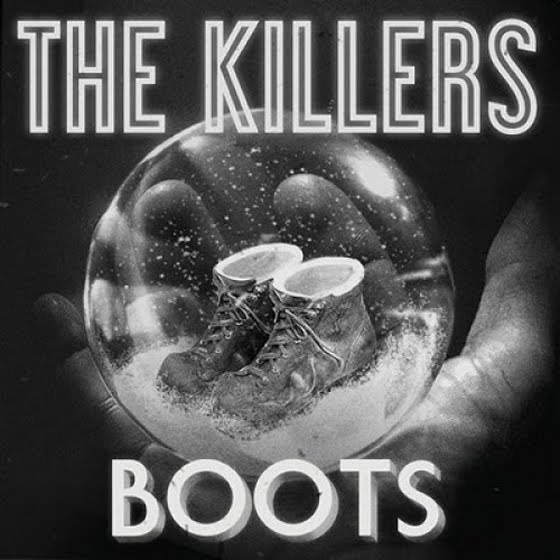 Frosty The Snowman – Fiona Apple
An 'ol childhood classic; Frosty had to feature! Then you think to yourself who may be able to give that age-old carol a modern twist, and poof, appears Fiona Apple. It's a match made in heaven, and this slightly country-tinged take is a great deviation from the usual Christmas melody.
Pipes of Peace – Paul McCartney
Let's just forget for a moment that Sainsburys have completely ripped off McCartney's original video for this Christmas song with their festive advertisement this year. This song should be far more well-known and played a lot more, Paul always knows how to pen a classic. The abrupt key change is particularly special at the start.
Holly Jolly Christmas – Lady Antebellum
Another tune of tiding that's been covered by the masses, but we particularly love this current, upbeat version from Lady Antebellum. It's only two minutes, but it packs everything that you need from a Christmas song into a short few bars.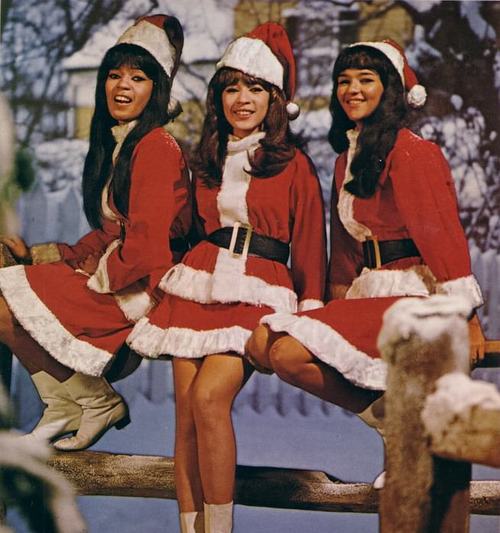 We love The Ronettes' silky, effortless wail of a number of Christmas songs, but this "ring-a-ling-a-ling-a-ding-dong-ding" is so intrinsically Christmas that it couldn't not feature in some way. We see you shuffling in your seat already…
Were you waiting for a spanner in the works? Well, you've found it. Bet you didn't expect Eighties power-synth duo Erasure to cover a Medieval Latin carol. Just give it a chance…
All I Want For Christmas is New Year's Day – Hurts
Did you also completely miss this when moody Northern synth-ballad duo Hurts in 2010? It's almost like they are the new Erasure, so it was fitting to have these songs side by side. Christmas isn't always a happy affair, so this song reflects the not so happy tidings that the festive end to the year brings…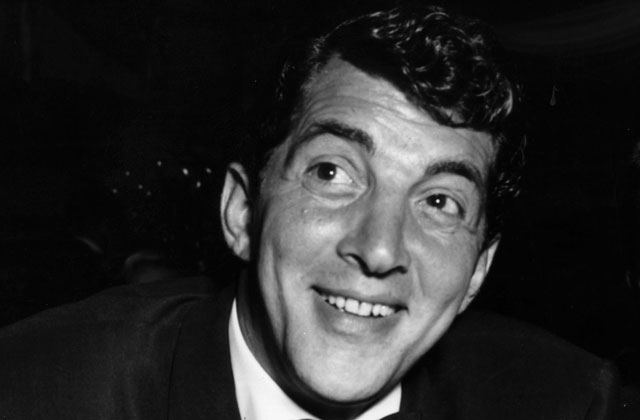 Marshmallow World – Dean Martin
Wrap yourself up in a cloud of marshmallow and get lost in the sound of Dean Martin singing you through the last of the sherry. This is just pure super sweetness in sound and so festive. Oh and features lots of food metaphors and imagery, so we, naturally, approve.
Hey Santa Claus – The Moonglows
We love mixing the modern and the retro, and this little Christmas song is direct from the Fifties male melody group The Moonglows. It's perfect to bop along to after a few drinks on Christmas Evening.
Christmas (Baby Please Come Home) – Darlene Love
The best, the original and the power behind decades of Christmas cheer. Love screams and shouts her way through this festive love song and it's unmatched in our eyes. You can keep your Mariah and Leona, this is where Christmas is at..
As the drinks and food have been flowing all throughout Christmas Day, it's time to let your hair down and get a bit of rock 'n' roll into your Christmas playlist.
This is just for the lolz, we grew up in the Noughties when this kind of soft rock was everywhere and we totally forgot about this, but it's fitting to end our playlist on a song about turning your thoughts to the year ahead and looking forward to everything that the New Year will have in store…
What will you be listening to this Christmas? Have we missed out on a truly under-appreciated gem? Let us know in the comments or on Twitter!