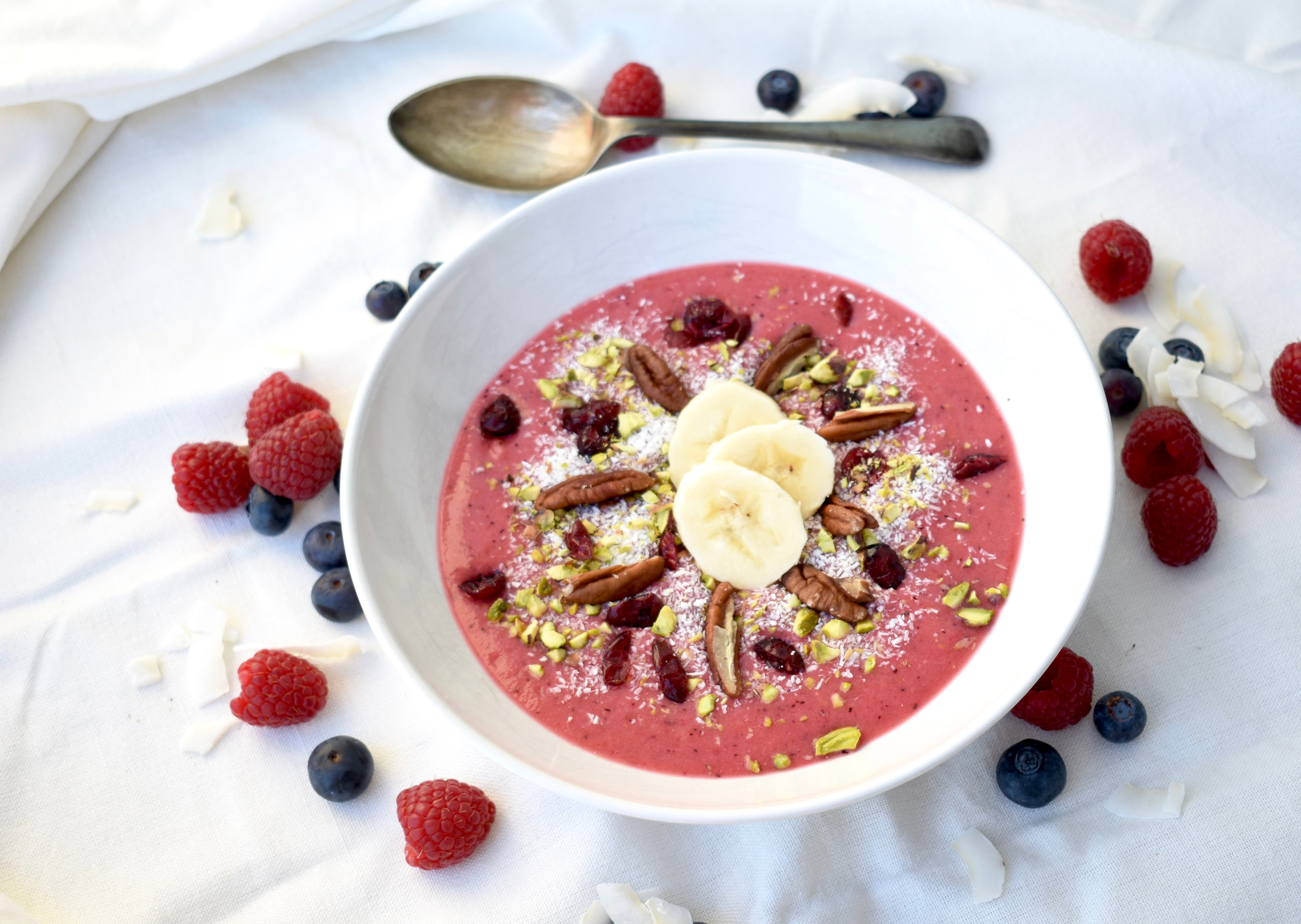 If you're looking to up your breakfast game, try something new, or want to impress a partner with a special brunch dish, here's the stuff Instagram dreams are made of, and it couldn't be simpler to make.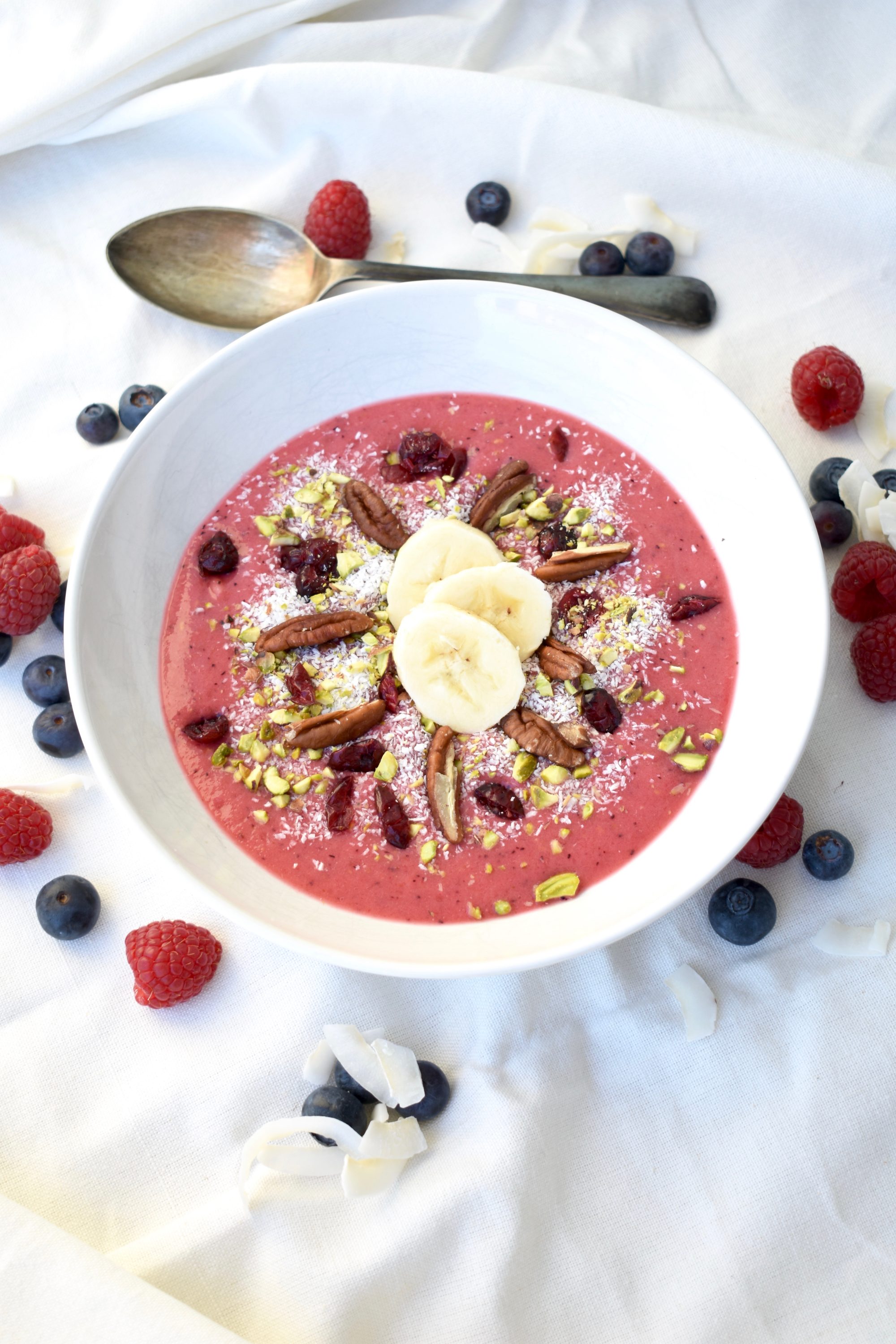 A smoothie bowl is really just an extra thick smoothie served in a bowl as opposed to a glass and topped with all manner of additional elements. You know them already, they've flooded your Instagram feed and made you seriously envious of others' exuberant breakfasts. We're not bringing anything new to the table here, but when the sun shines a little brighter in the sky, the mornings get warmer and you crave something a little lighter to put a pep in your step, this is what we reach for!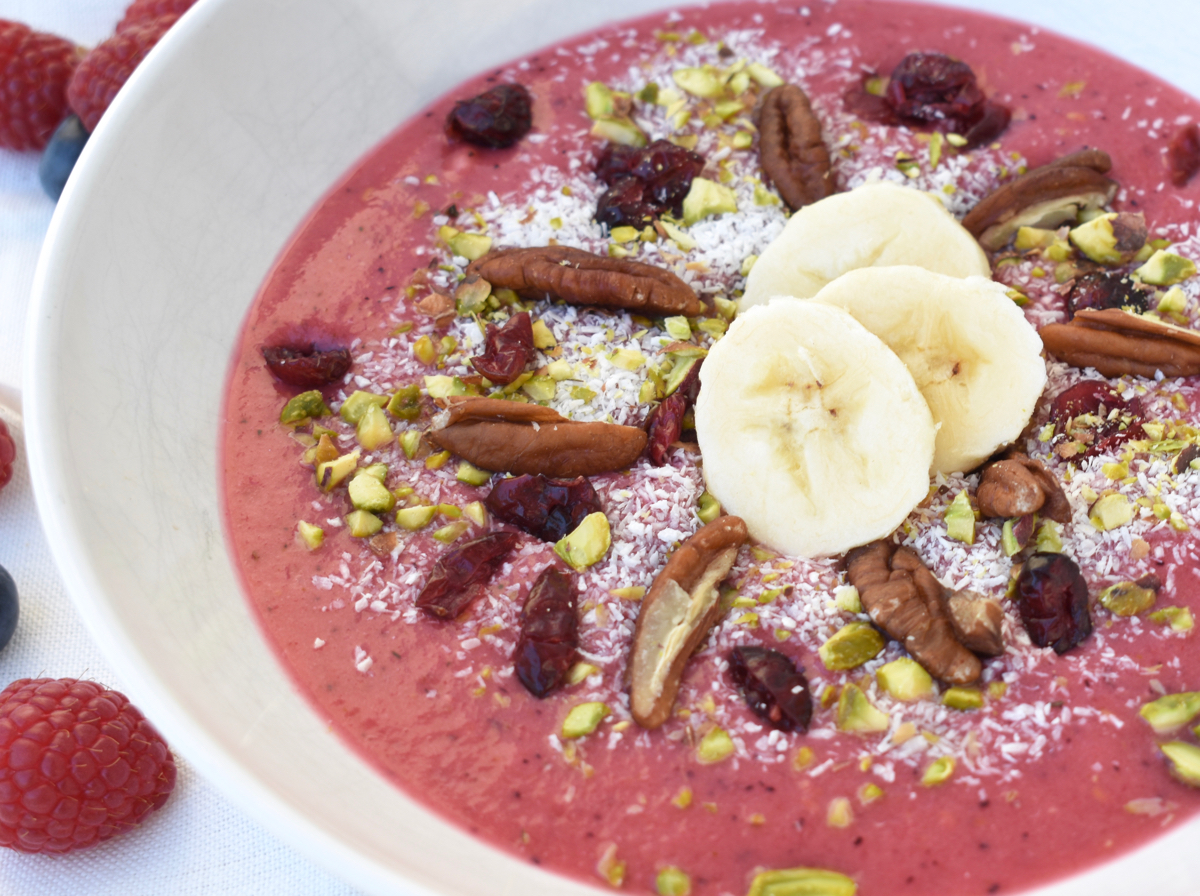 Equal parts pretty and good for you, this colourful base is the ideal canvas to tailor the breakfast of your dreams with toppings of dried fruits, nuts, seeds, even edible flowers if you're feeling particularly dainty. Style and substance, right?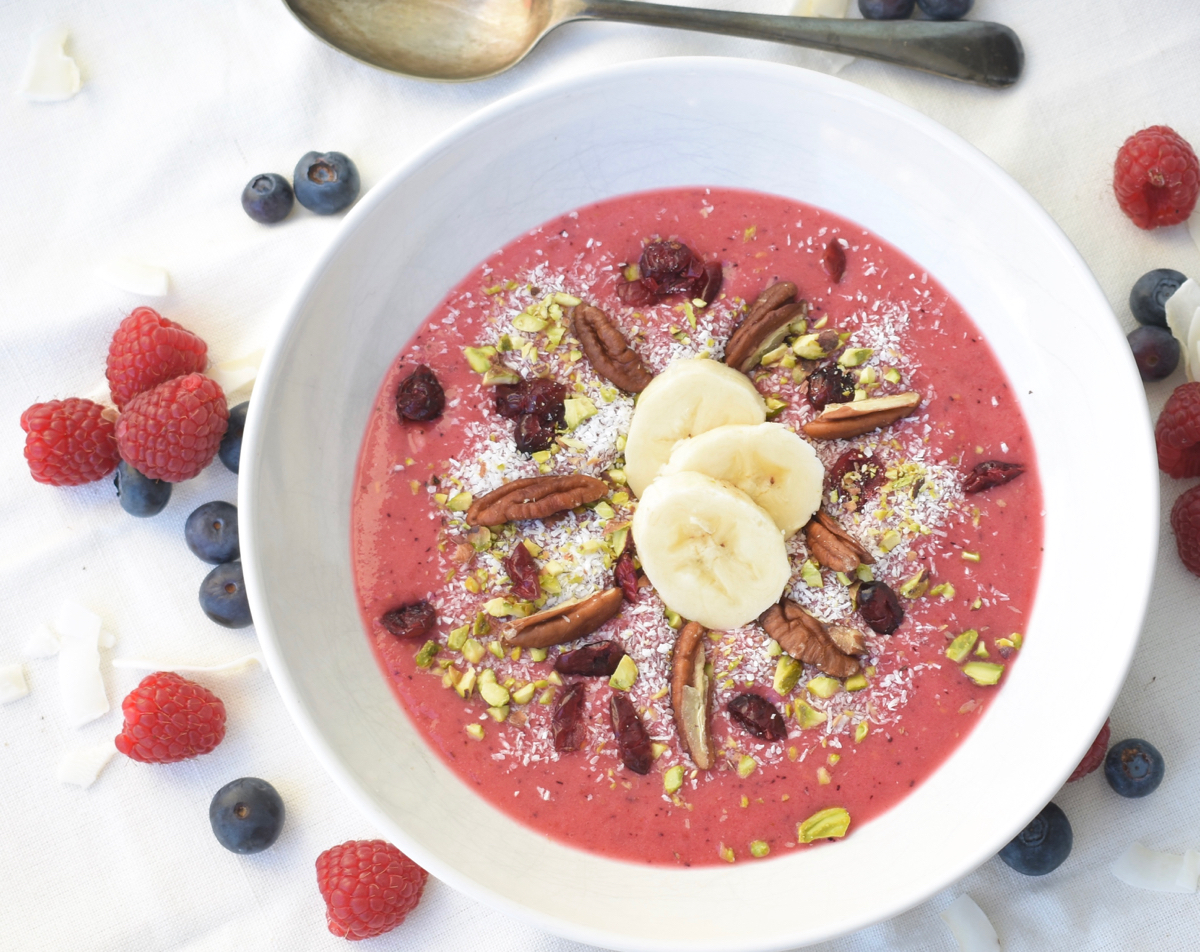 🍒🌸Smoothie Bowl 🍓🌼
Serves 2
For the smoothie
2 bananas

150g raspberries

50g blueberries

1 apple
For the topping
a handful of pistachios, roughly chopped

1 banana, sliced

a handful of pecans, halved lengthways

2 tbsp desiccated coconut

a handful of dried fruit, like cranberries
1. Add the smoothie ingredients to a blender or nutri-mixer and pulse until all broken down and combined, it should be a vivid purple-red and you can slacken with a little orange juice if need be but the thicker the better, really. The combination of different fruits will determine different colours.
2. Split between two bowls, the wider the better to give you more surface area for each smoothie bowl.
3. Arrange your smoothie bowl toppings as you please, scattered, uniform, in a row; be as creative as you like but don't entirely cover the smoothie – you want to see that vivid colour underneath. Use whatever toppings you have to hand, always creating contrasts in texture and colour. It's your edible canvas!