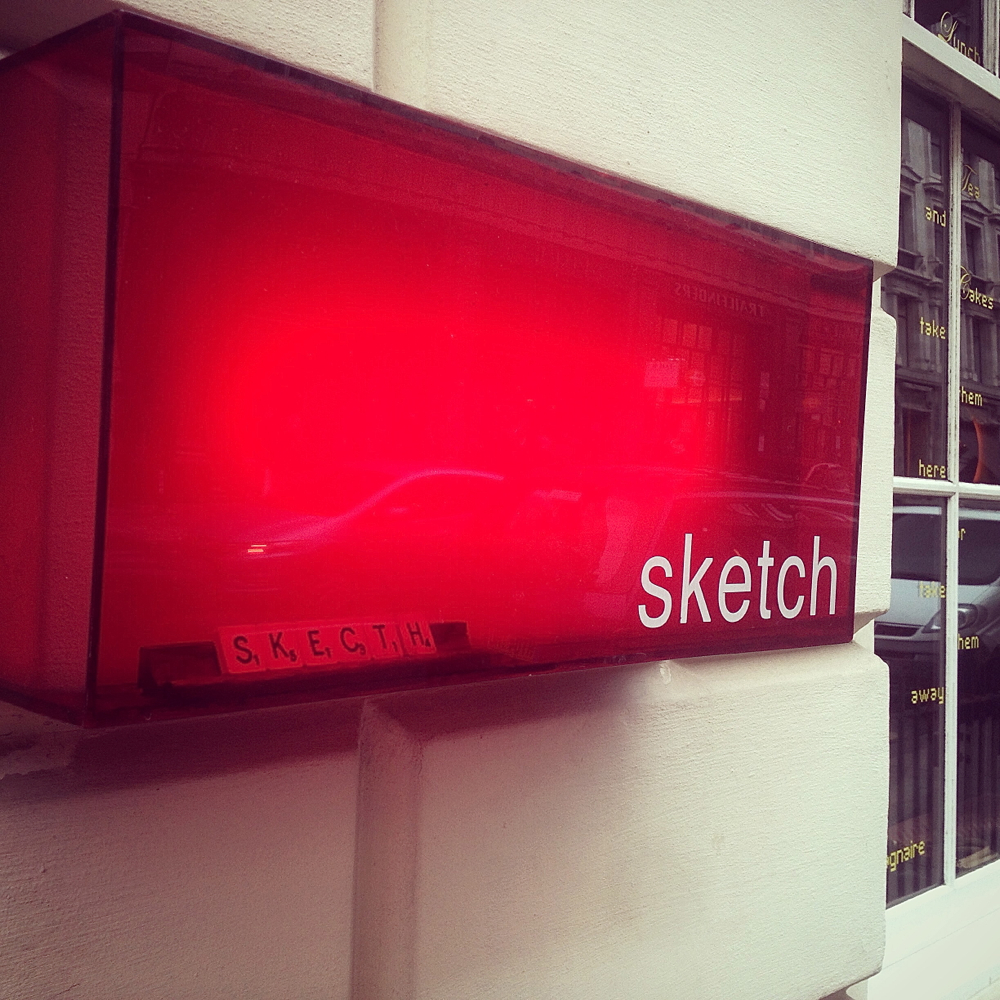 It's the afternoon tea du jour and Sketch Gallery is equal parts French fancy and sherbet-filled Flying Saucer. Come for the almost otherworldly experience… stay for the bathroom selfie and dainty patisserie.
#Sketch
Designed by acclaimed Paris-based architect and designer India Mahdavi, the basement Gallery (just off Regent Street) is a burst of intense pink with subtle touches of copper throughout; a palette pairing that you wish you had have thought of first. We're both copper-obsessed lately and can't get enough; the more we get exposed to it the more we fall in love with it – especially when softened amongst light and bright colours. The low booths are matched with scallop-shaped seats on the other side of the tables while the blazing copper bar at the back of the room isn't as much of a hive of activity as it should be – but so beautiful to look at.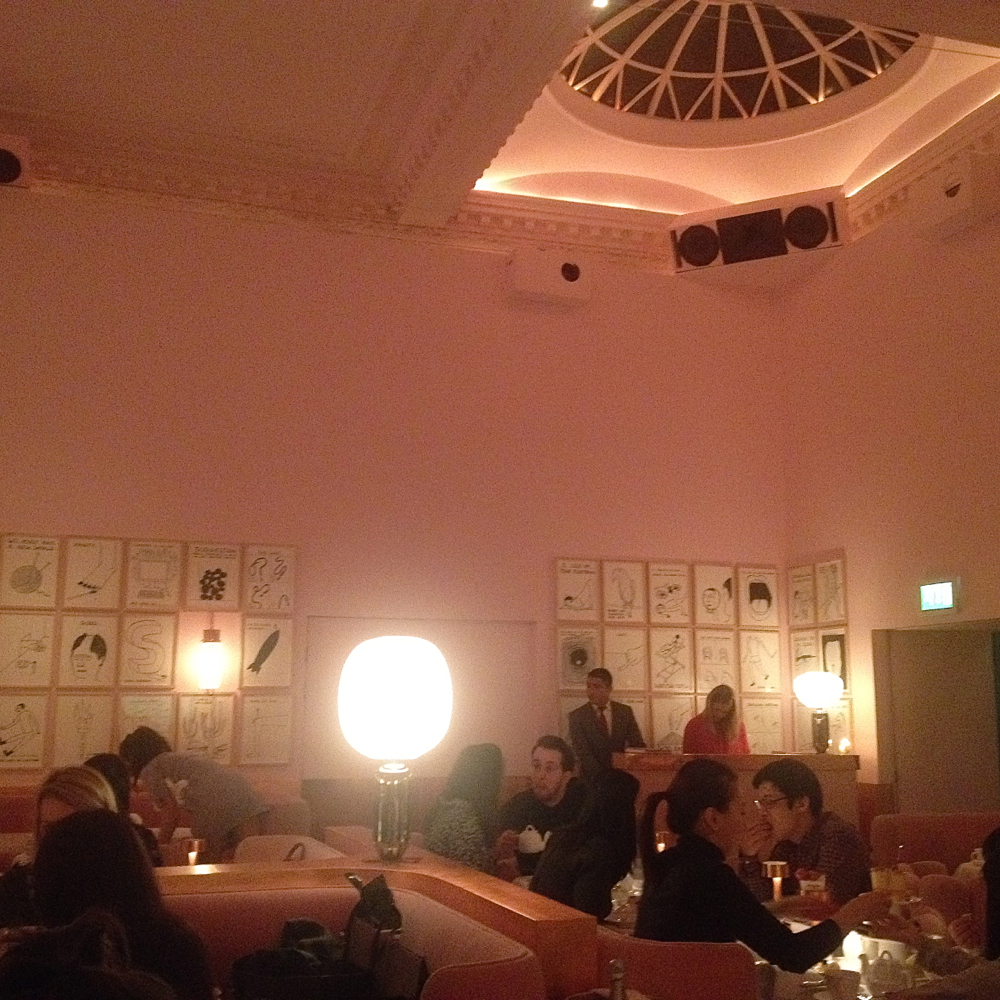 Then, you have the toilets. Just go onto Instagram and have a look-see for yourself by searching #Sketch. There's a reason they are the most-instagrammed toilets in the entire capital.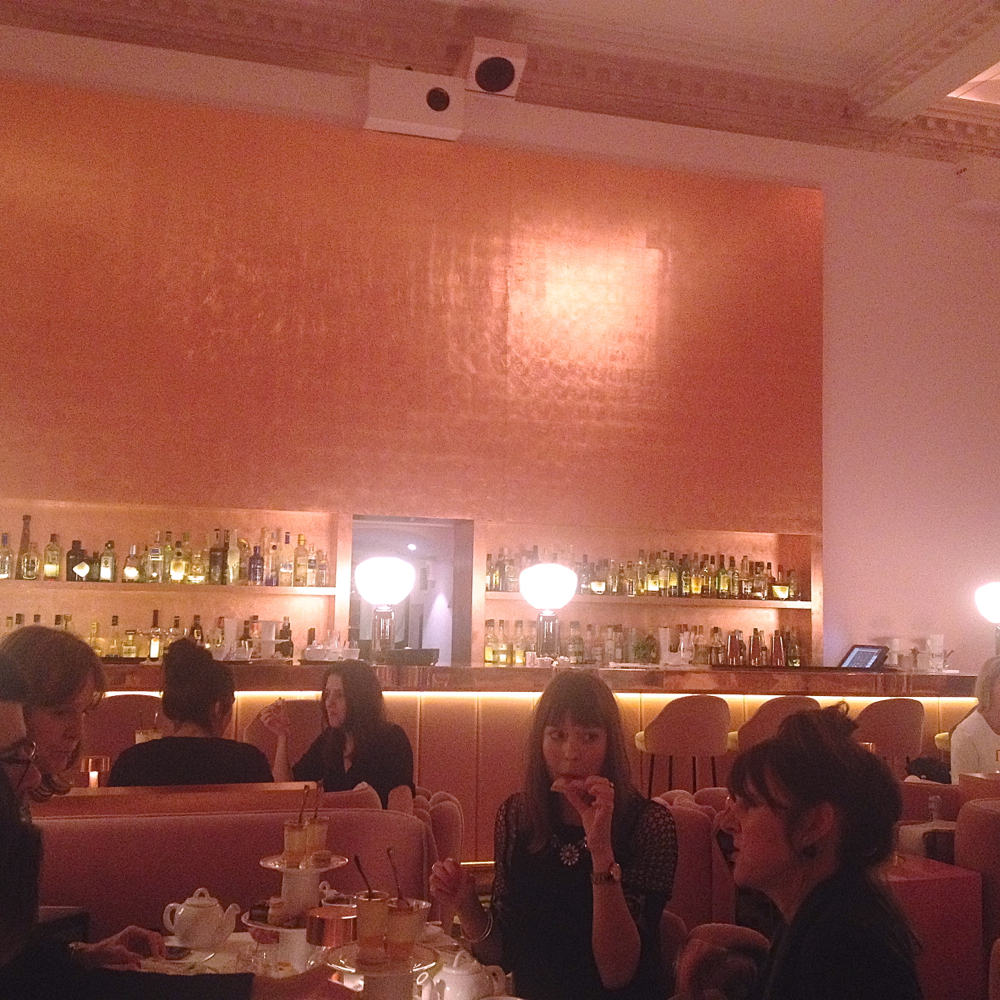 239 pieces of acclaimed artist David Shrigley's work adorns the dining room walls: simple black line cartoon drawings on white backgrounds. It is, after all, a bonafide Gallery in an auxiliary form. Paired with the slightly creepy (eerily soothing but at times nightclub-worthy) music and the grey boiler-suit uniforms, designed by Richard Nicoll to make the team look like super stylish droids, the entire experience is like living in a Wes Anderson movie for two hours. No – we're serious. There has to have been a Grand Budapest Hotel influence along the road.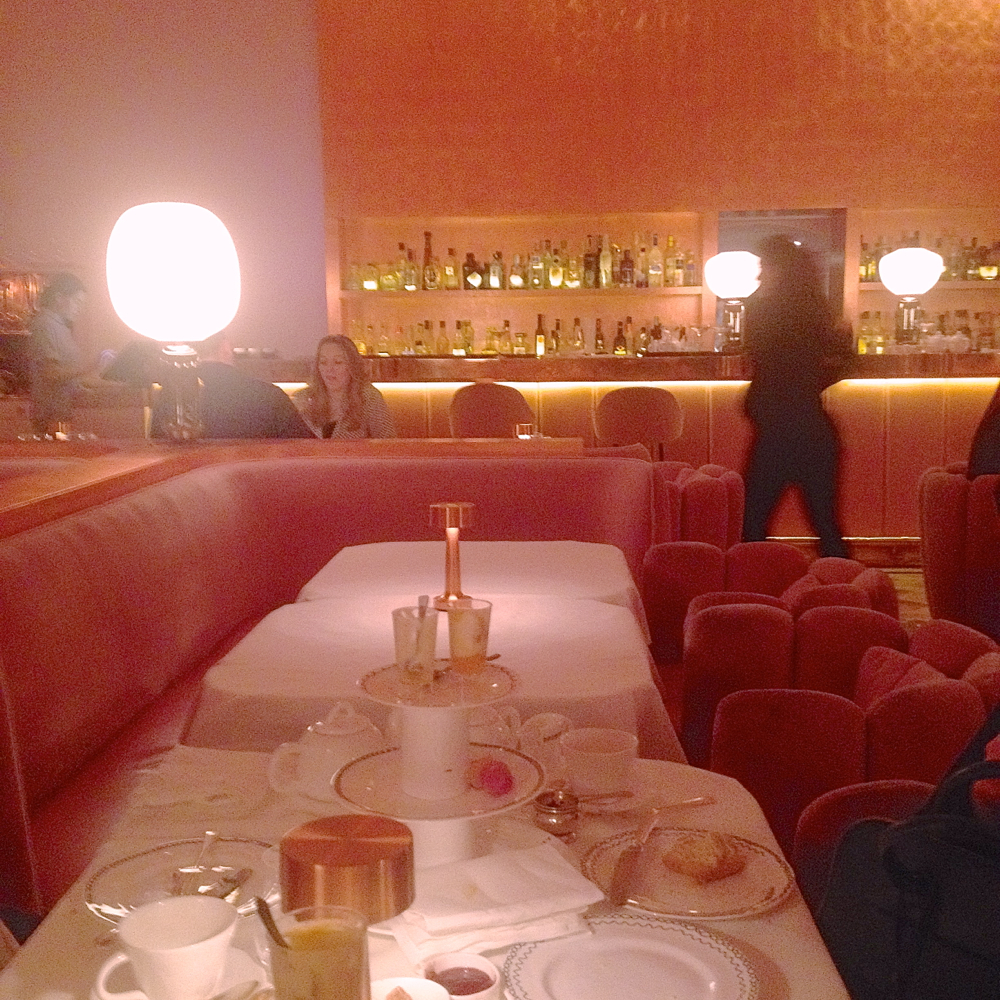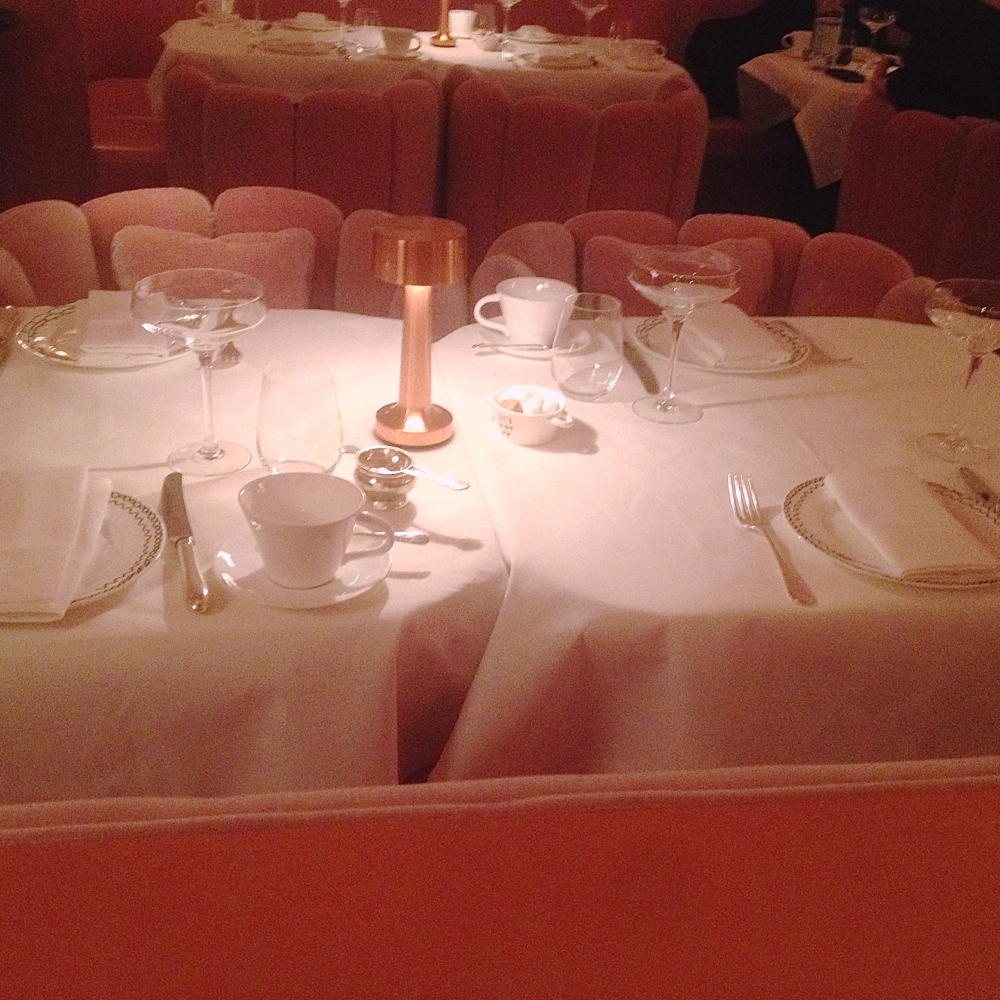 The bus boys, for want of a better title, are astounding with their effortless mid-air juggle of towering trays filled with dainty, teatime treats while their toing-and-froing between dining room and kitchen is as comical as it is admirable:  hurriedly, yet smartly, delivering to tables with steely focus and a tight-lipped attitude.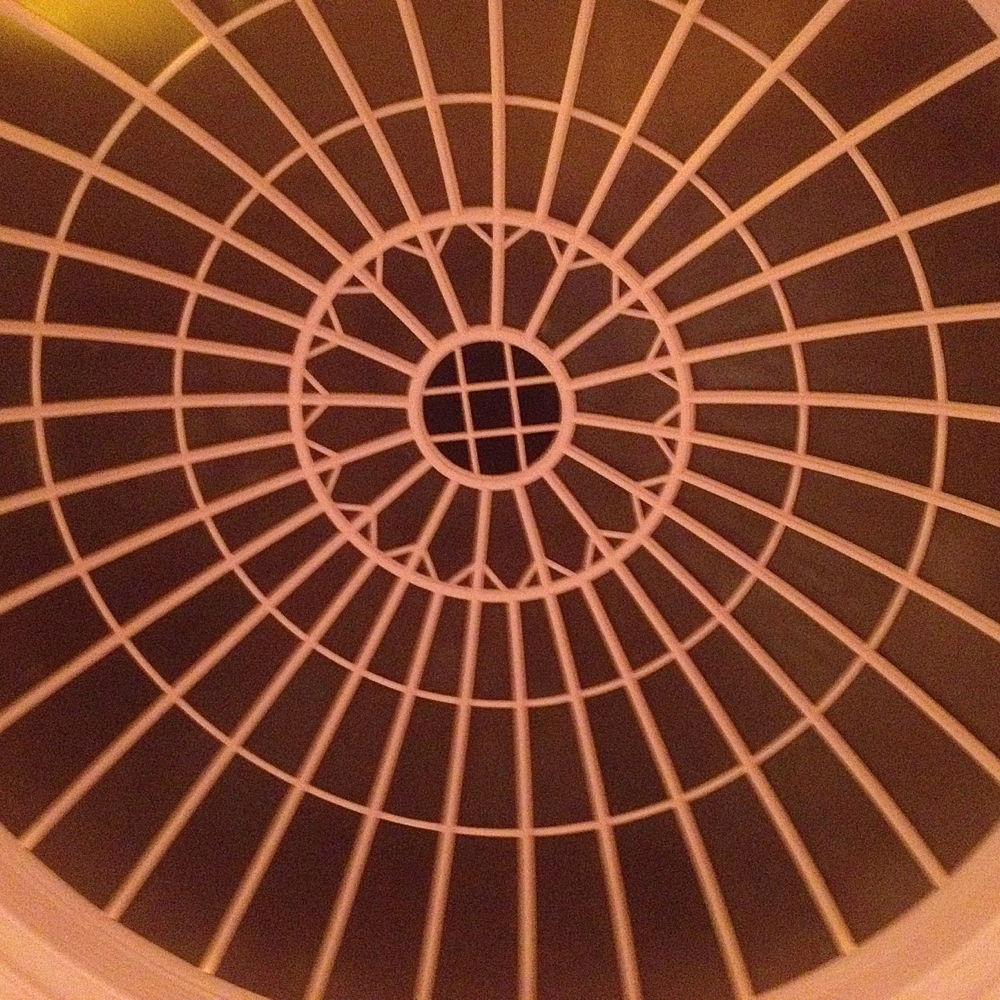 The waitresses, in contrast, are all talk and schmooze. Ours, in particular, purred and slinked to and from our table as she delicately, but precisely, placed our trays and talked us through in a seductive, hushed French accent with perfect English diction. It's obvious that five-star service is at the forefront of the concept here and it's delivered. It's attentive, but not overly personal or intrusive and just about stuffy and aloof enough to stand.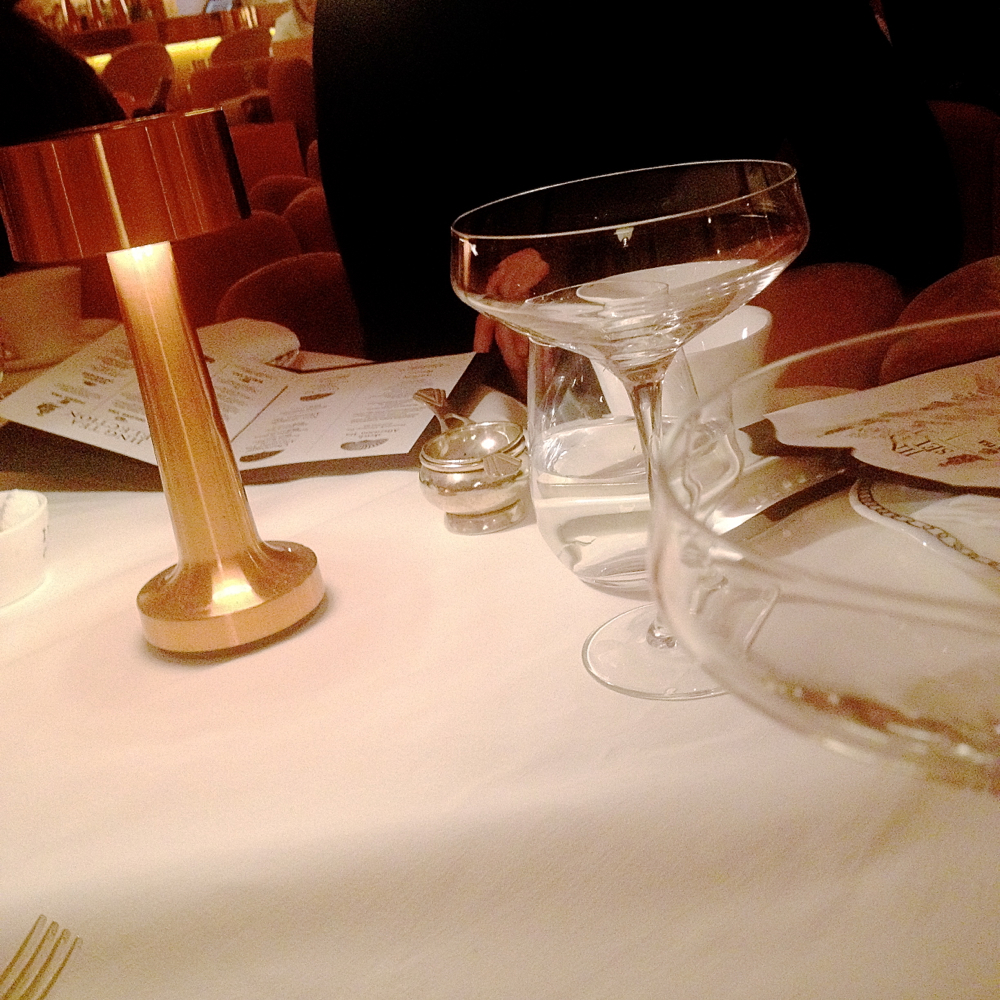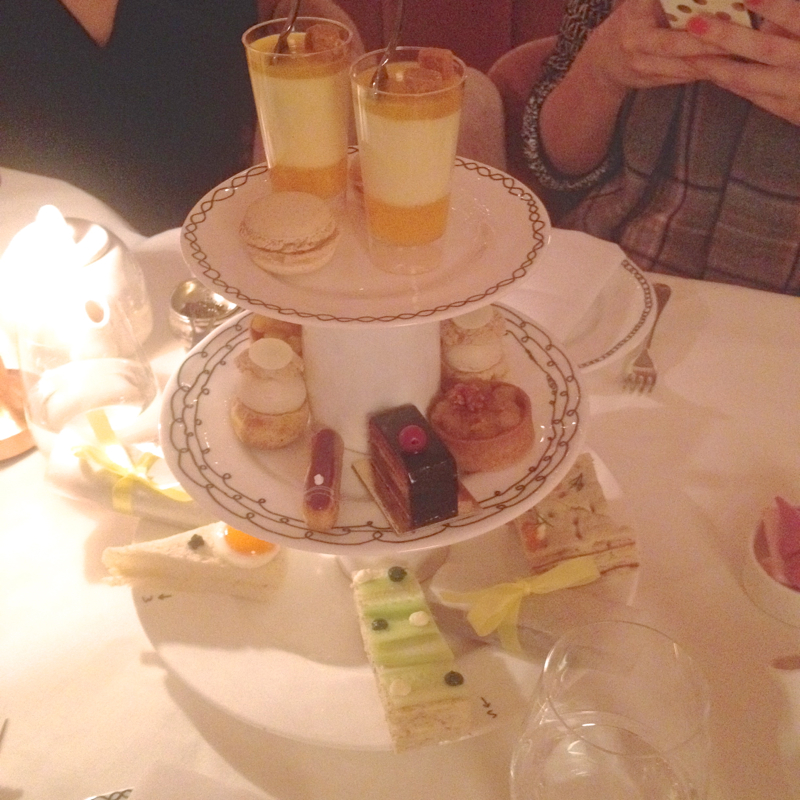 The afternoon tea was delightful in the way afternoon tea has to be: dainty, impeccably French and made us feel very upper class for an hour or two. It was filled with miniature everything, not least of all a literally inch-long chocolate éclair, worthy enough of the pixies to offer to their king and far too dainty to eat (we obviously did, though!). Other notable miniatures included a devilish opera slice, pear and nougatine tart, clementine cheesecake, macarons and sharp cassis meringue.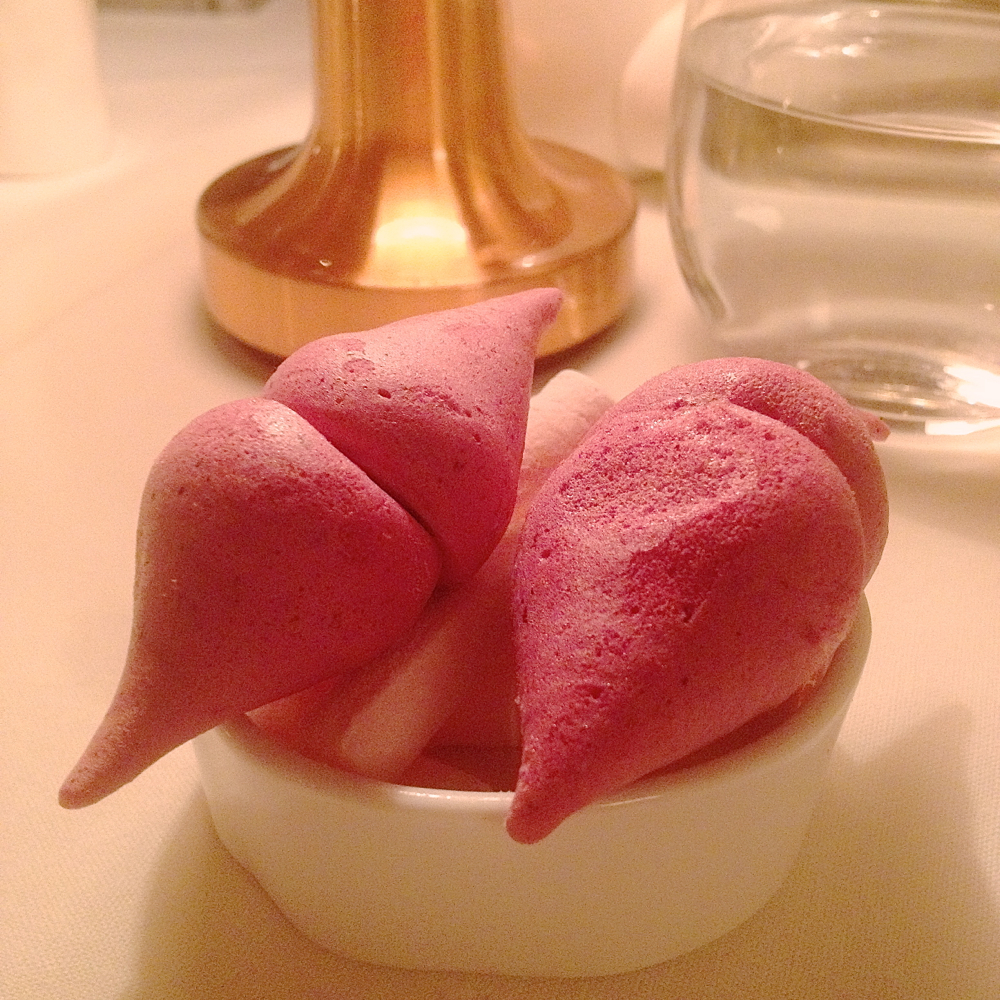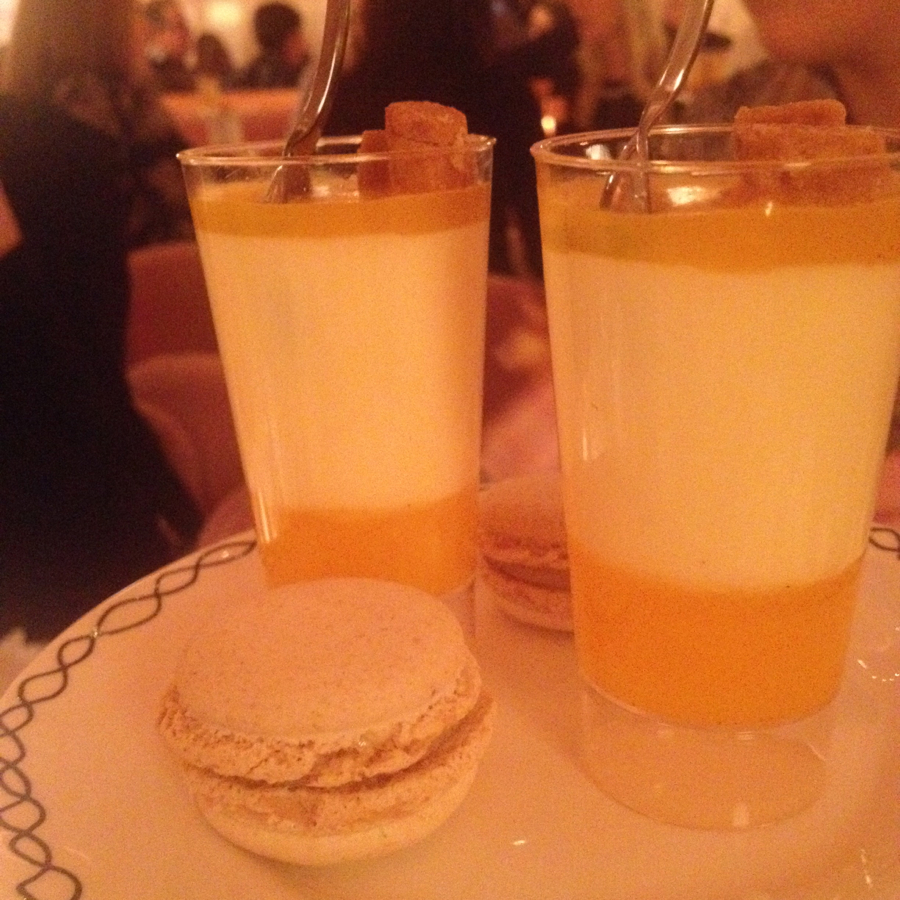 The sandwich offering was, in an over-used word, stunning. The croque monsieur with comté comes wrapped in its own teeny greaseproof package (tied with ribbon!) amongst a selection of sandwiches with soldier-like uniformity including egg mayonnaise topped with a perfectly poached quail's egg and caviar. Out of this world. Refreshing to see vegetarian sandwiches steal the show, an example of how easily they can.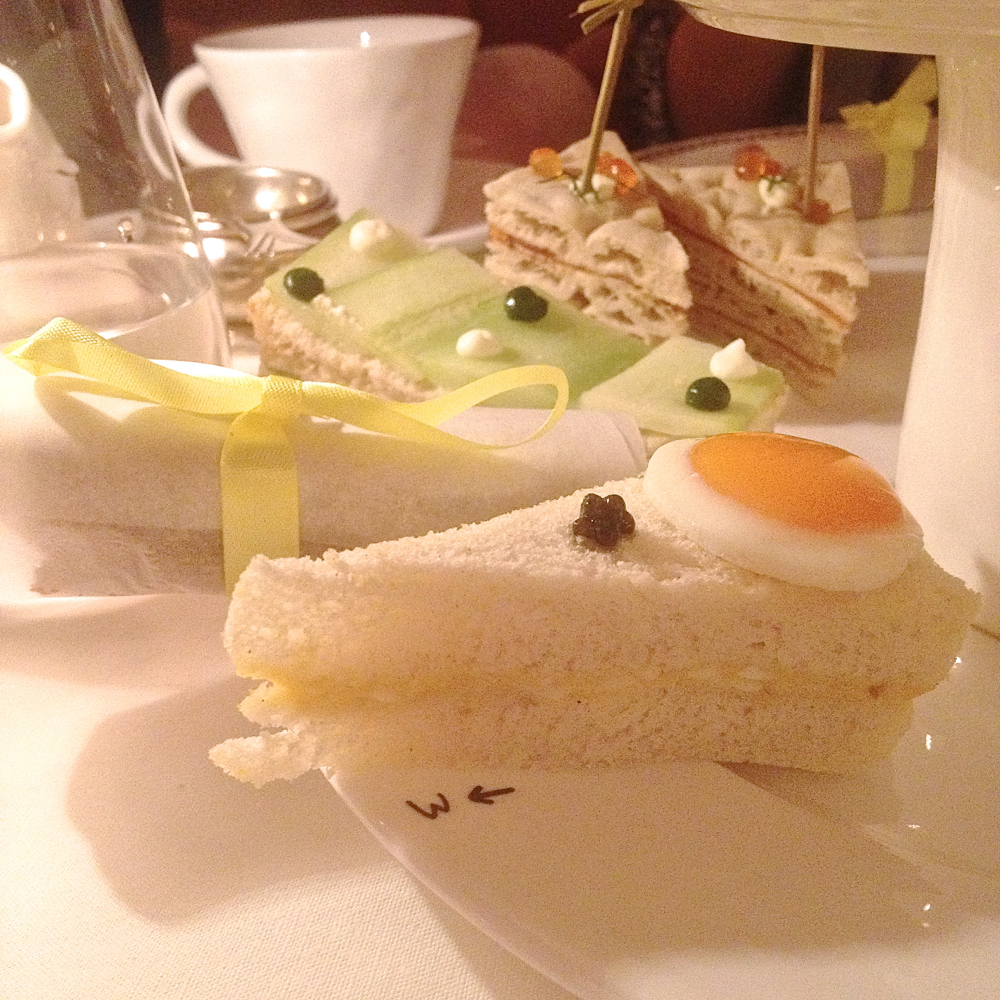 Now comes our gripe. The afternoon tea isn't a monthly mortgage payment, however neither is it cheap. Cream tea for £10.50 is a lovely gesture, but it's nearly embarrassing to immerse yourself in the experience to meekly splurge a tenner on a scone and a pot of tea. Judgemental eyes would be watching as other tables sip their second bottle of champagne and people fall over each other waiting at the door for a free table. Ours was the standard £39 per person and (for four of us) our final bill came to £180 including service. Fine.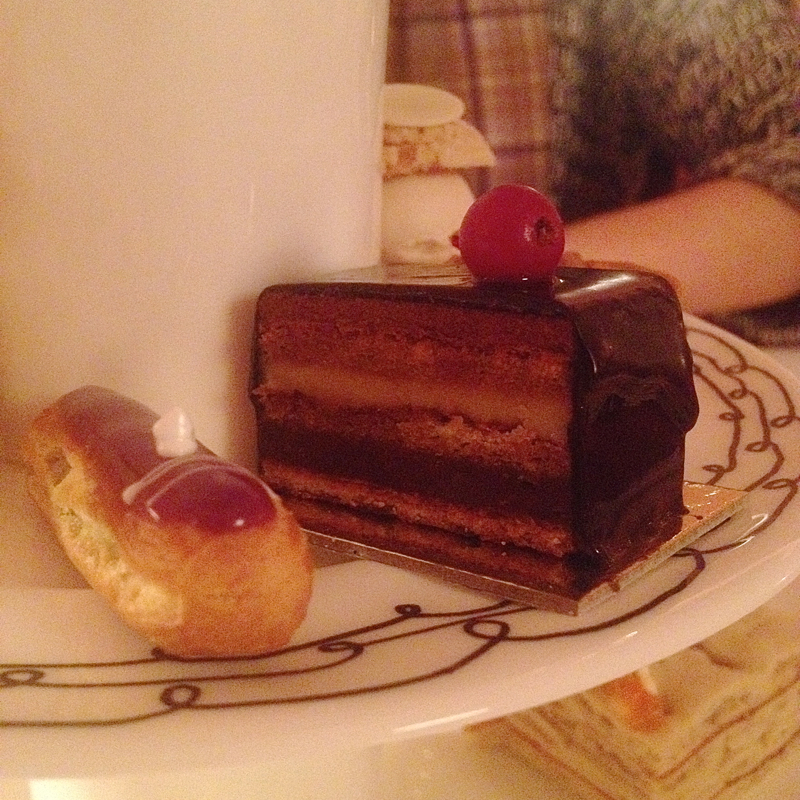 The menu, in a not-so-many-words-but-definitely-says-it, actually takes the time at the bottom to politely insist on ordering one afternoon tea per person. Later comes a little cheeky nugget of information when the waitress explains all that the tea and sandwiches are both unlimited: order as much as you want! We felt a little hard done-by and it's a little unfair, as we were going to order two tiers of the afternoon tea and two cream teas, then just happily share tasters of everything. In that case, our bill might have been just shy of £100 before service. That's a big difference, and considering there was some leftover…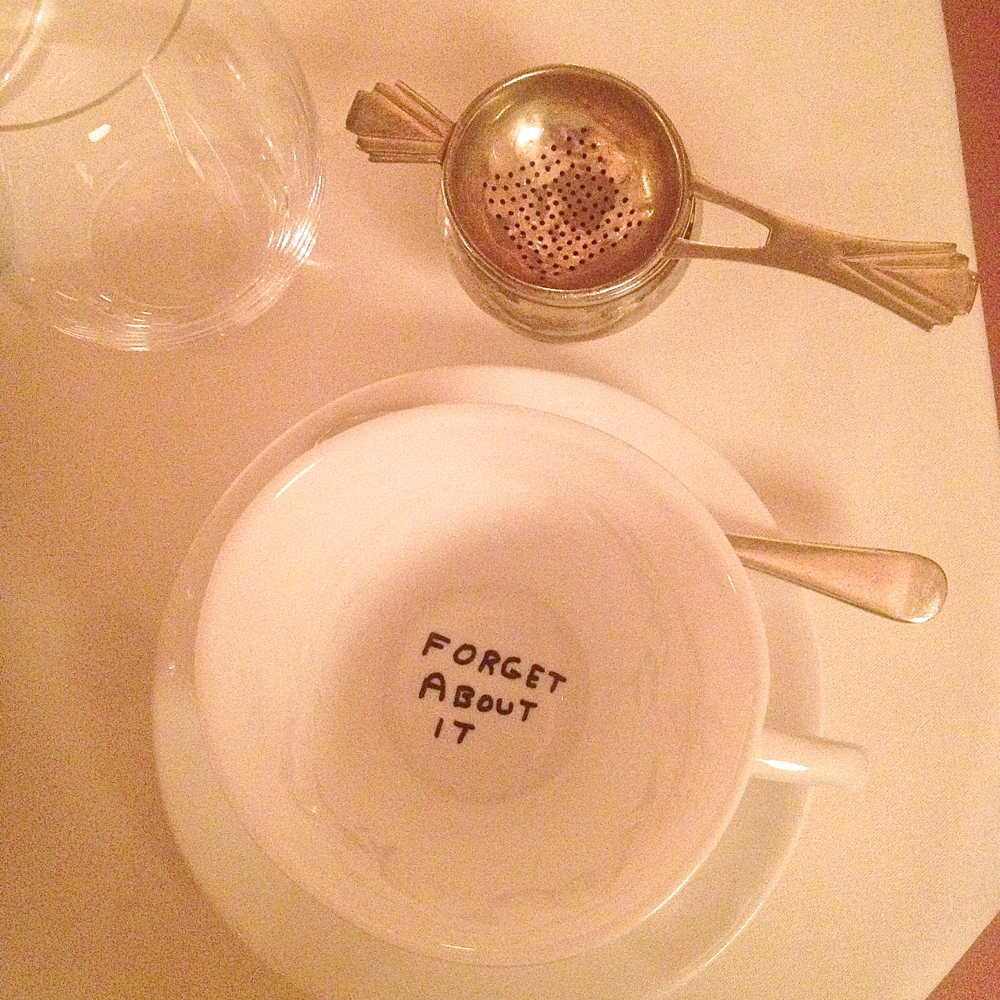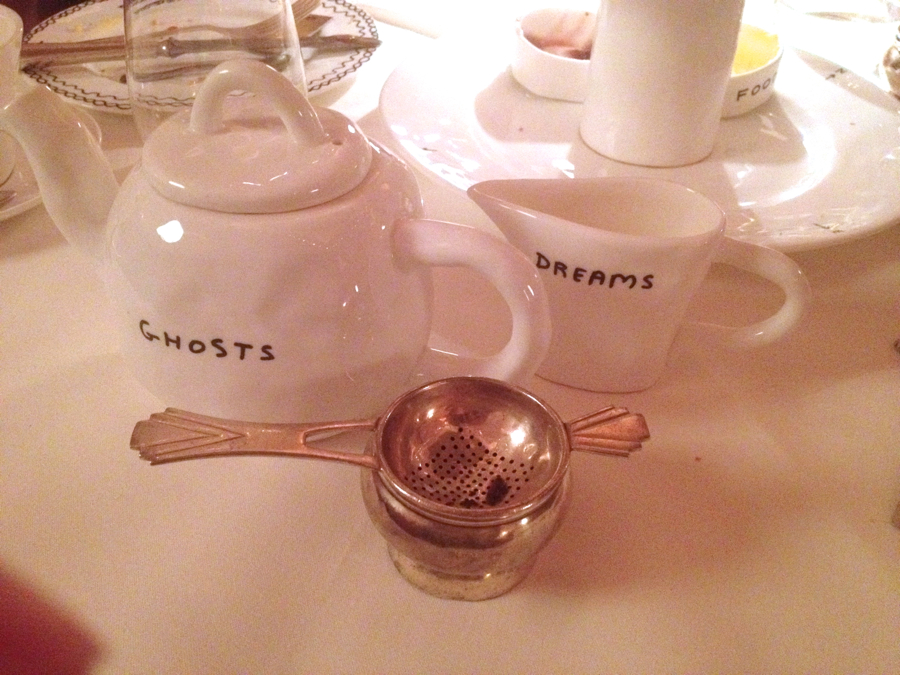 Sketch is truly something to behold. Each room is exceptionally individual and offers an entirely immersive experience. Everyone needs to try at least once, and safe to say we are absolutely in love with the design. Pink + copper 4 lyph!