Ah, the Shamrock Shake! (*We're not gonna get sued for this, are we? 😂) That childhood favourite. That brainfreeze-inducing pale green shake that made you out of breath as you tried to suck it up through the straw. Everyone knows of the McDonalds Shamrock Shake and we're pretty sure it's basically melted mint ice-cream served with a straw… eek!
But you'll find us, without fail, blue-faced every March sucking up this green goddess from the paper cup it's served in, so we're absolutely not averse to indulging in one (and an apple pie every so often too!), but sometimes we can't wait for March to roll around and hope it appears on the menu and other times, we just crave it out of nowhere. So us, being us, we wanted to recreate this classic at home, and maybe make it even better.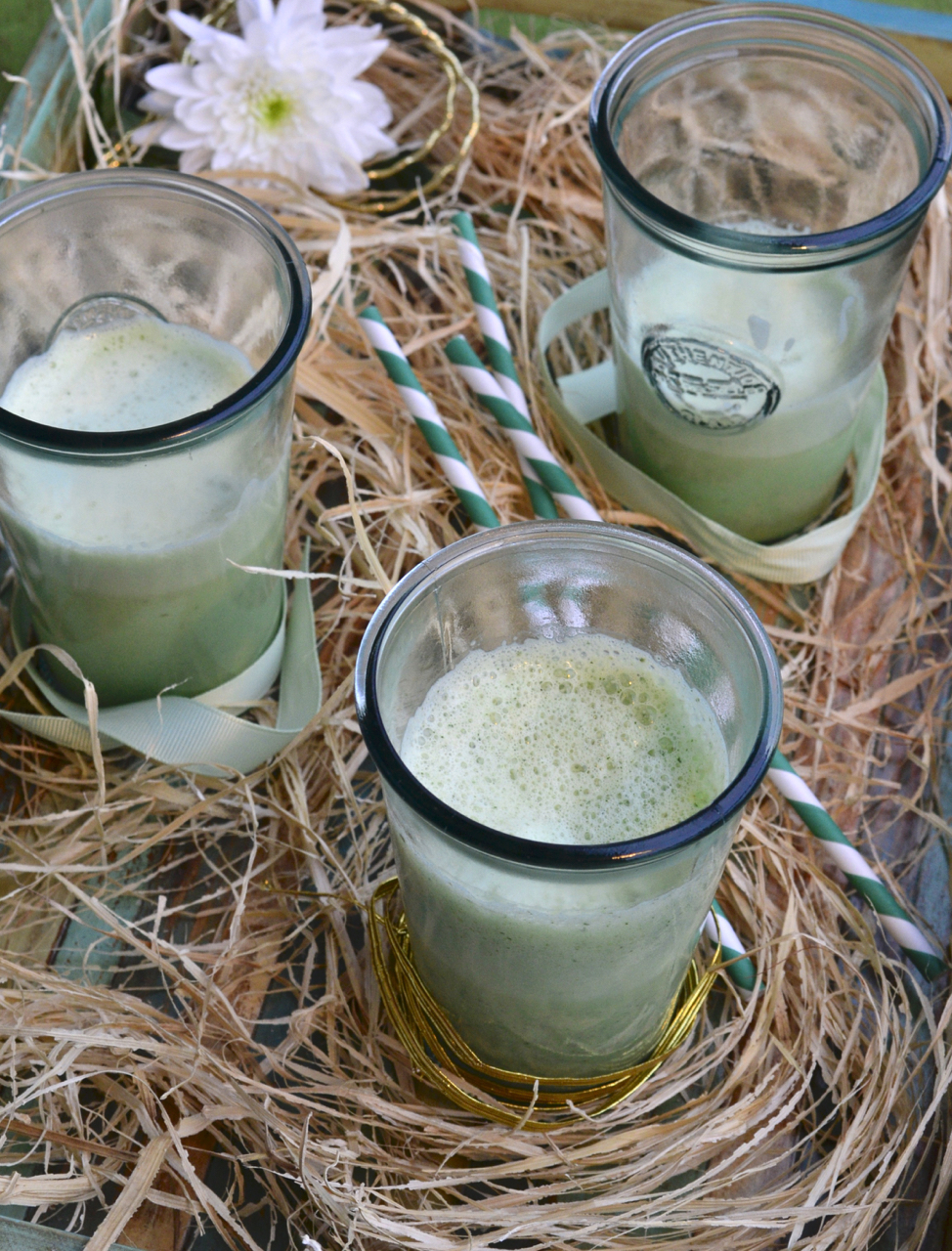 Developed in the 80s in America, it's now sold across the States, Canada and Ireland each March as a seasonal menu special. Our version isn't the exact same, as if you want that, you can just head on over to your local Irish Maccy Ds and order one. But the fun of recreating it at home is tailoring it to your exact taste. Want it super minty and vibrantly green? Go right ahead! Want it silkier and sweet, a far more drinkable treat? We've got you covered. Adapt and tweak this recipe as you see fit. You deserve this.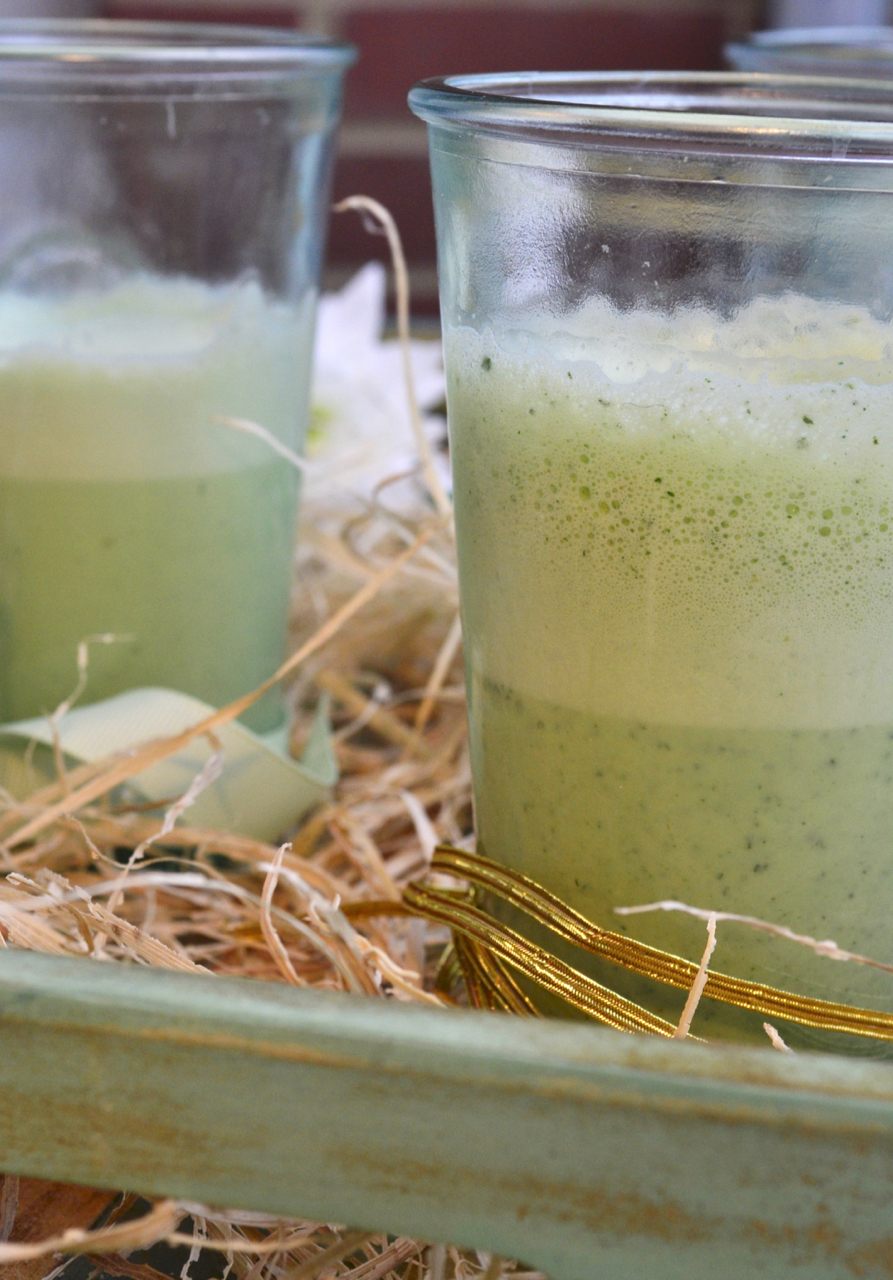 Best yet, for parents who want to recreate this at home for little ones or for those watching their weight, this is miles healthier than the fast food original. It's got Greek yoghurt, no added sugar, fresh herbs and some goodness from kale and spinach… sure it's practically glow-inducing! But yes, it's not lemon water. It is still a treat, but you'll be safe in the knowledge it satisfies a craving, soothes a sweet tooth and takes you on a trip down memory lane without the 500-600 calorie sacrifice.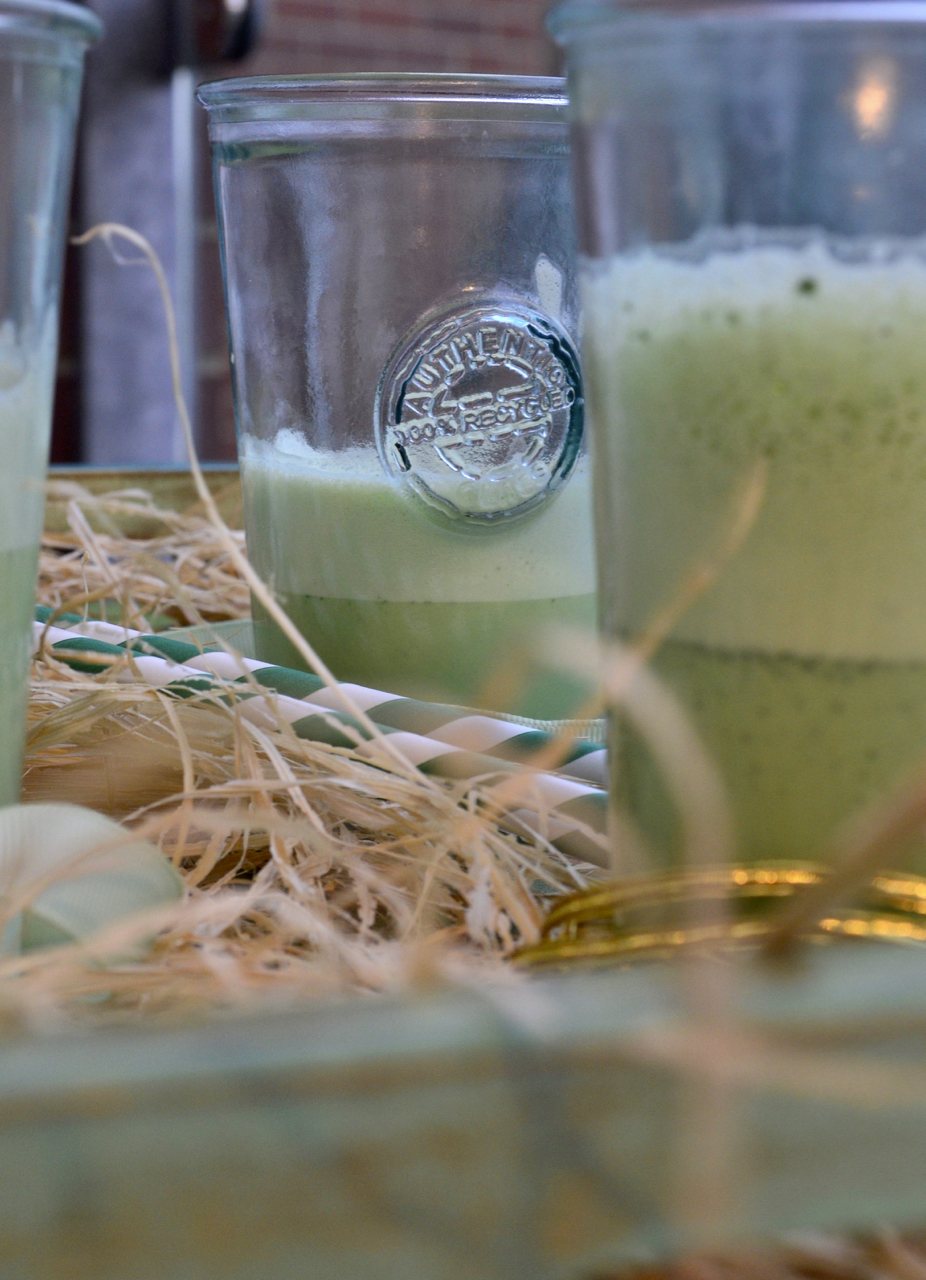 🍀 Shamrock Shake 🍀
Makes 500-600ml, to serve two
200ml whole milk
1 handful of spinach
1 handful of kale, tough stalks removed
1 tbsp honey (optional)
2 dessertspoons Greek yoghurt (we like Fage)
2 tbsp full-fat vanilla yoghurt
Ice cubes
30g pack of fresh mint (though you may want more for an extreme minty flavour)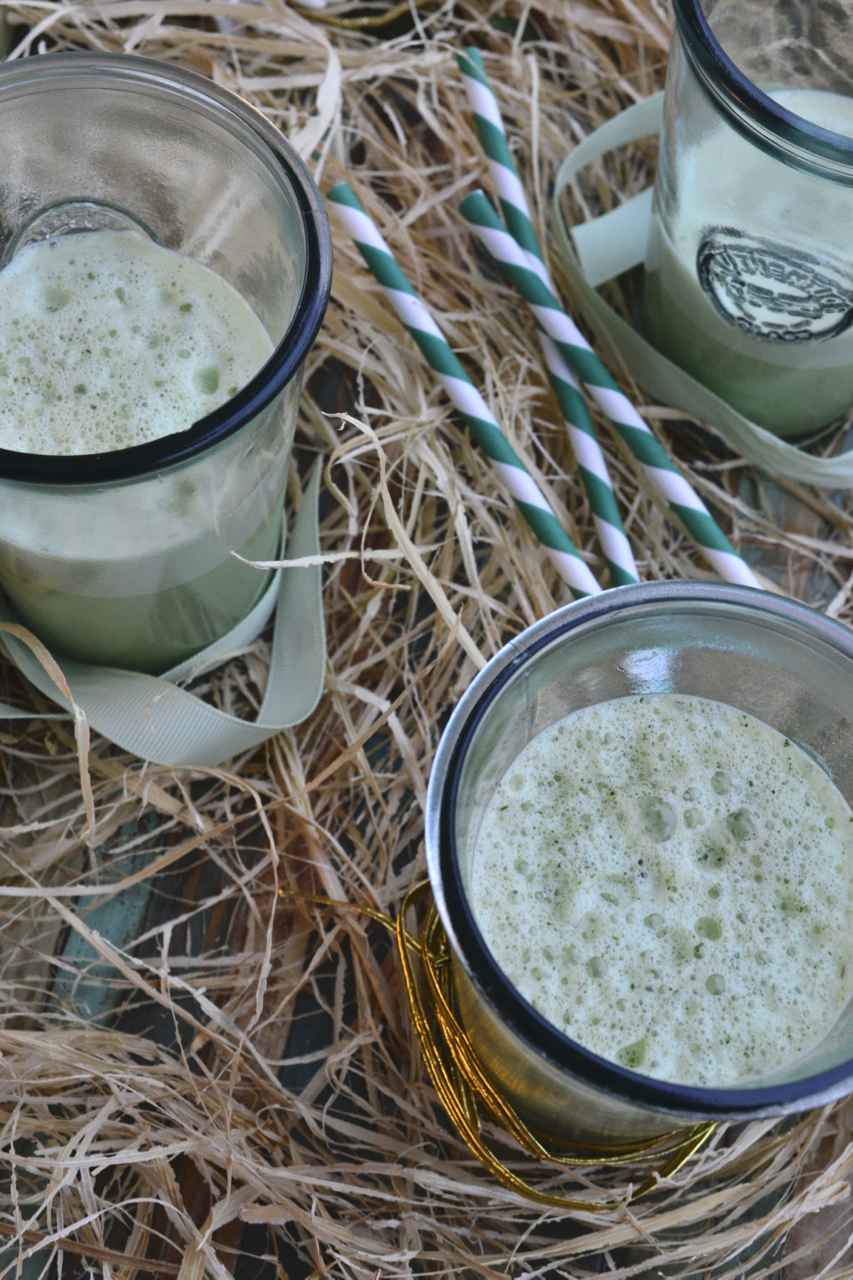 Method
1. Begin by making your green colouring using kale and spinach. Put them both into the Nutribullet with around 4 tbsp of water and the optional honey then attach the extraction blade. Blitz up until it becomes a green pulpy liquid. Using a sieve, pass the green mix through into a jug or bowl, encouraging it further with a spoon or spatula. Discard the pulp.
2. Add the yoghurts, ice, fresh mint and milk to a clean large Nutribullet container. Attach extractor blade and blitz together until you can't hear the ice anymore and it's a smooth texture. The mint will turn the mix a pale green. Have a quick taste, add more mint if you want the flavour turned up, or add more honey if you want it a bit sweeter. If it's too thick, add a few more drops of milk. Blitz again.
3. Slowly dribble in a bit of the green colouring, but not the whole thing. Treat it like any colouring – be slow and steady as you can add it but you can't take it away. Give the mix a shake, a stir or another blitz until you're happy with the colour.
4. Serve the shamrock shake and drink immediately. Because of the fresh nature of the ingredients, the mix may slightly separate if left for a while. You could blitz together once again, but we'd prefer drinking it right away – and how could you let it just sit and while away? Treat yourself right now 👊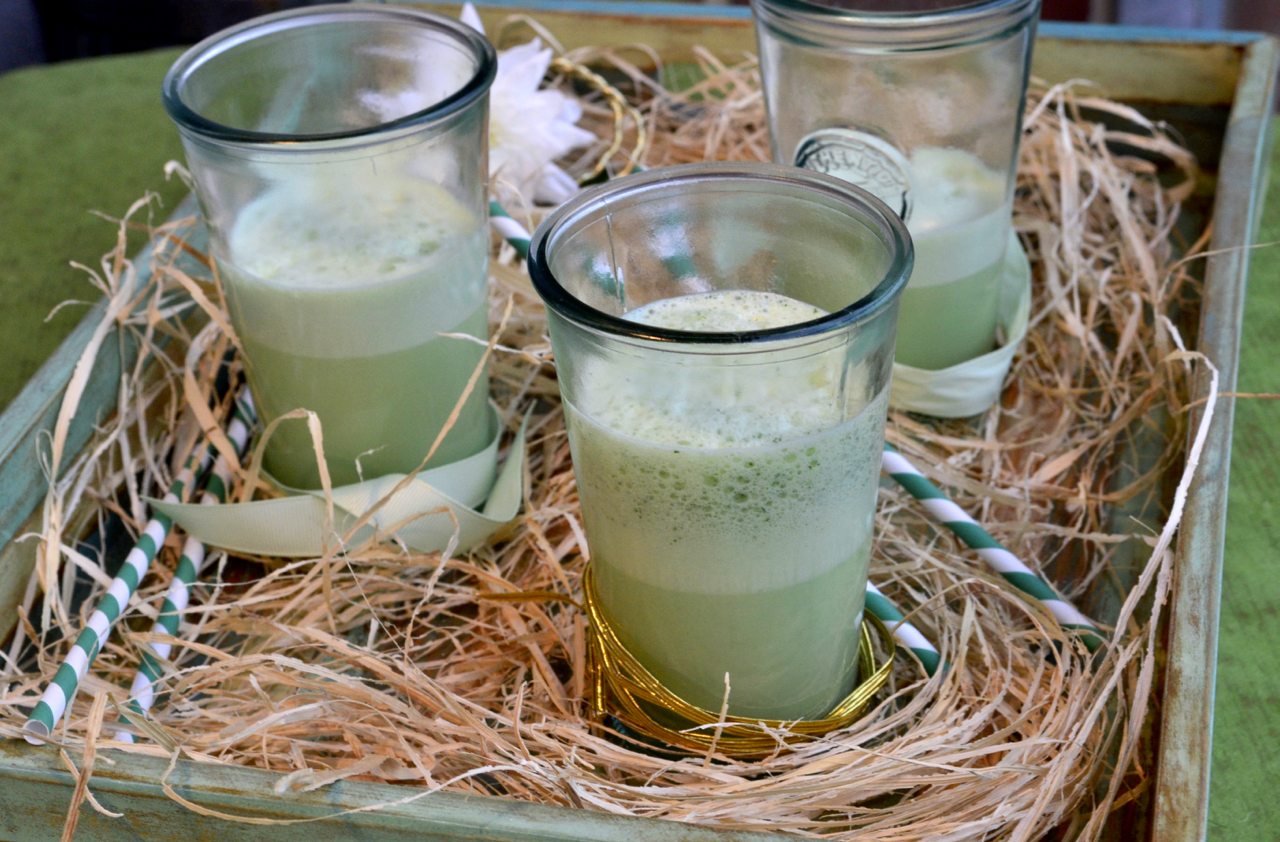 Let us know if you make this shamrock shake for your St. Patrick's Day celebration! For more of our Irish recipes, click here.