Sometimes, even when you have the best of intentions, you just don't have the time.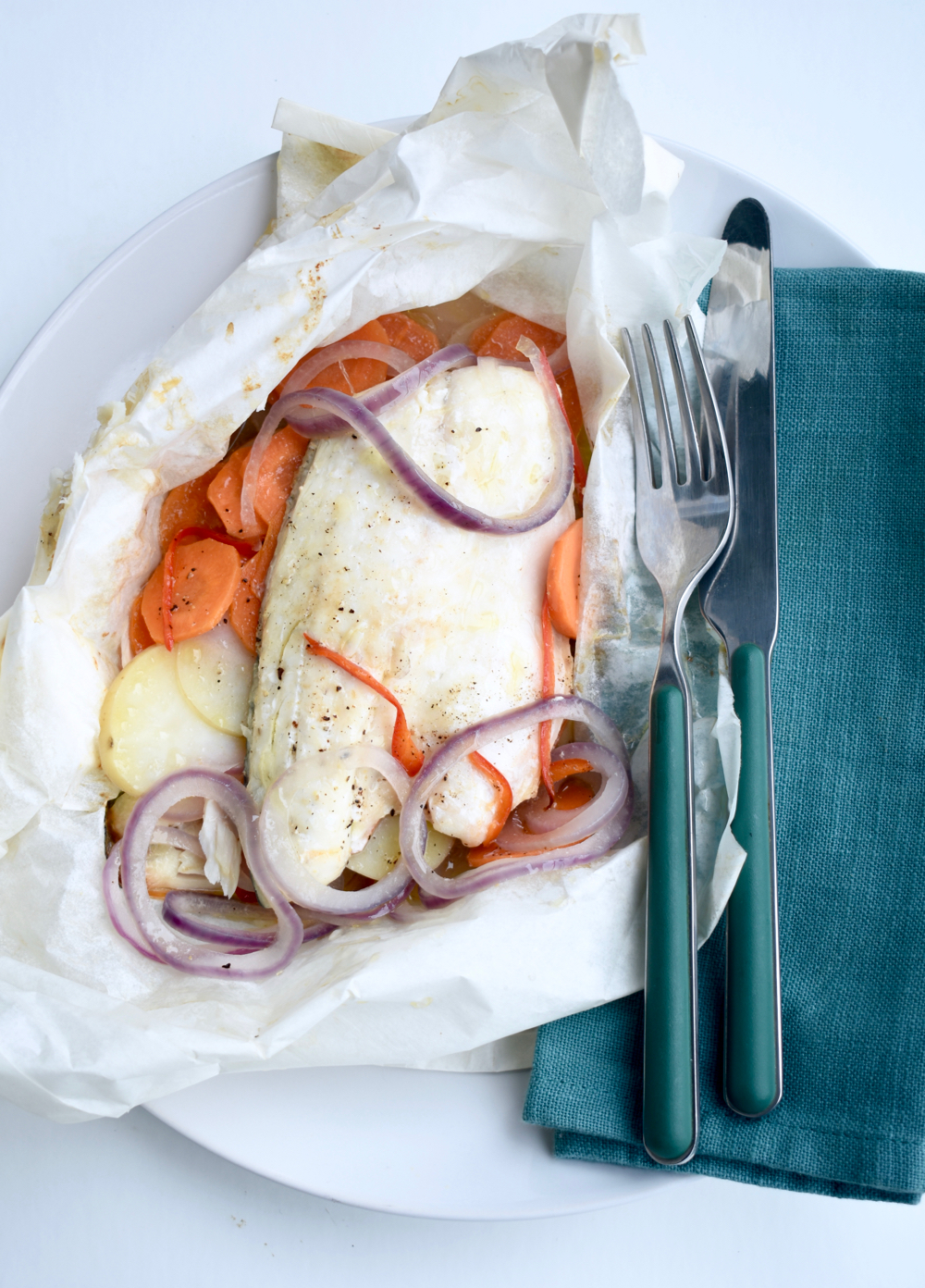 When you find yourself in a pickle (late from work; kitchen disaster; forgot to get ingredients) it pays to have a few recipes up your sleeve that can come together like clockwork. This steamed fish 'en papillote' recipe packs so much fresh flavour yet it's merely an assembly job and bunged in the oven for 30 minutes to do its own thing.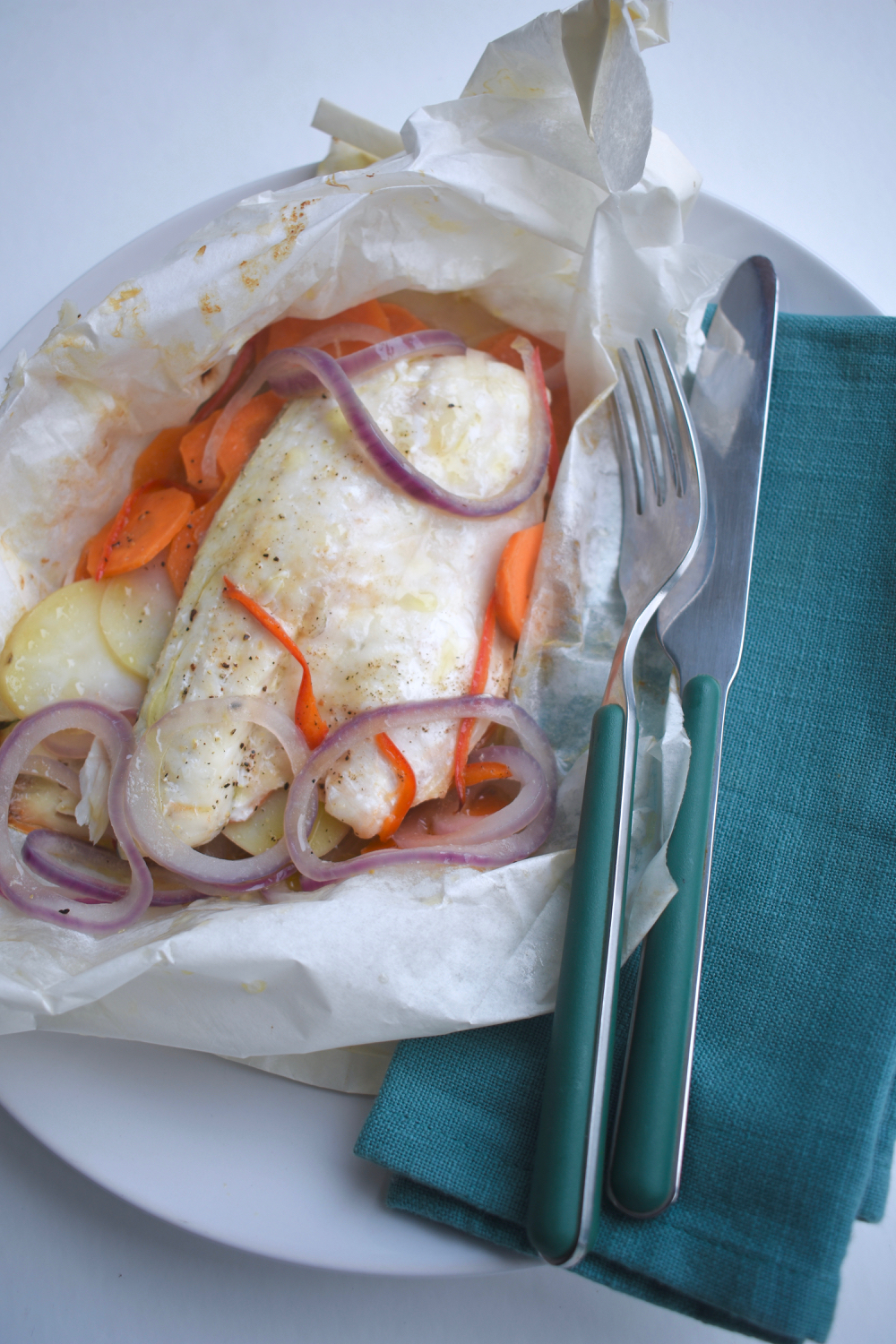 Hardly any clean up, guaranteed great taste and whoever you're serving it to being instantly impressed? Smug chef points for you! You'll even have time to pour a glass of wine for yourself whilst this cooks.
Don't be put off by the title, by the way, 'en papillote' just means in a paper parcel in French. This is healthy, fresh, fairly fast and incredibly delicious – great for a no-fuss midweek dinner or stress-free weekend lunch.
🐟Sea Bass en Papillote🐟
Serves 2
2 fillets of fresh sea bass

1/2 a red onion and 1 medium carrot, sliced in rounds

1 medium potato, sliced as thinly as possible in rounds

1 red chilli, de-seeded and finely sliced

1 glass dry white wine, riesling or vermouth

a knob of butter and extra virgin olive oil

salt and pepper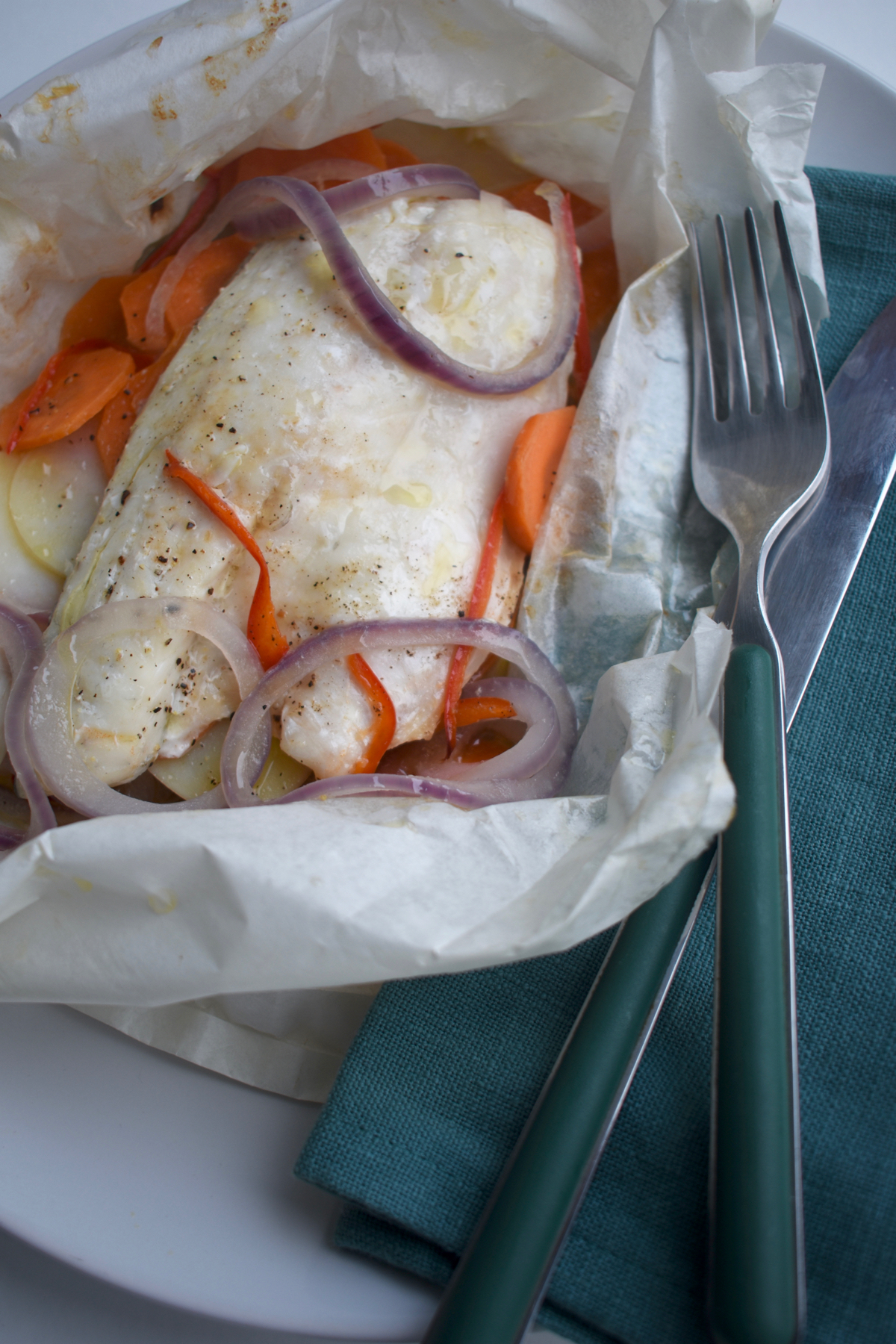 1. Assemble in two large squares of either parchment paper or tin foil, beginning with a layer of onions and following with potatoes, carrot and then sea bass.
2. Season the fish before adding chilli on top and a generous glug of extra virgin olive oil over everything in the parcel. Then, splash in half glass of wine into each parcel and finish with a knob of butter on top of each fillet.
3. Seal tightly but with a little space for air – ensuring the ingredients steam with no leakage – and pop into an oven at 170ºC for 30 minutes until the fish is firm and the vegetables are just cooked through.
4. Serve either in the parcel or out, which will have created its own juices.