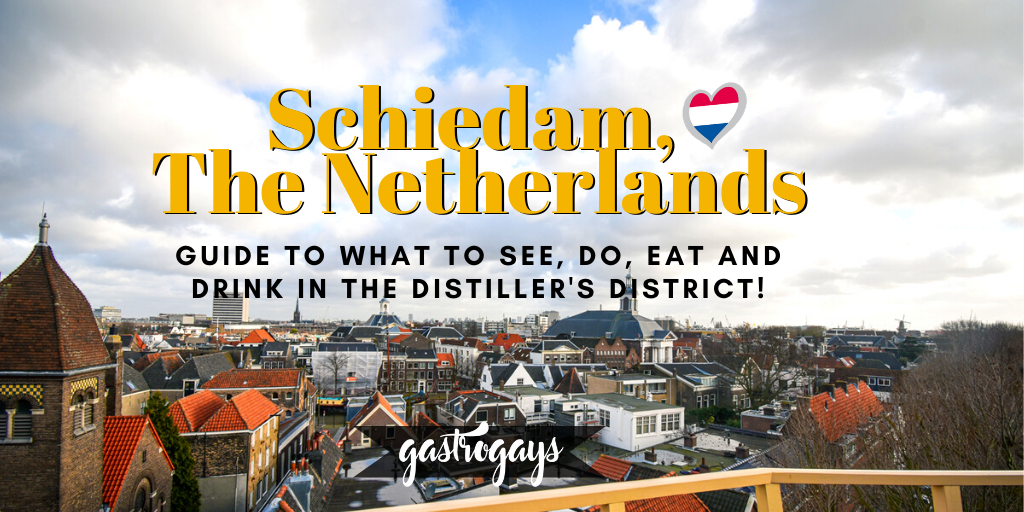 Much to our ignorance, we have to admit before we ever visited Rotterdam we had never heard of the city of Schiedam. A research trip ahead of Rotterdam hosting Eurovision Song Contest 2020 brought us to this corner of the country and, as Schiedam is only 5km from its neighbouring city, it's the perfect day trip from Rotterdam, and is what they've recently re-marketed themselves as the Distillery District.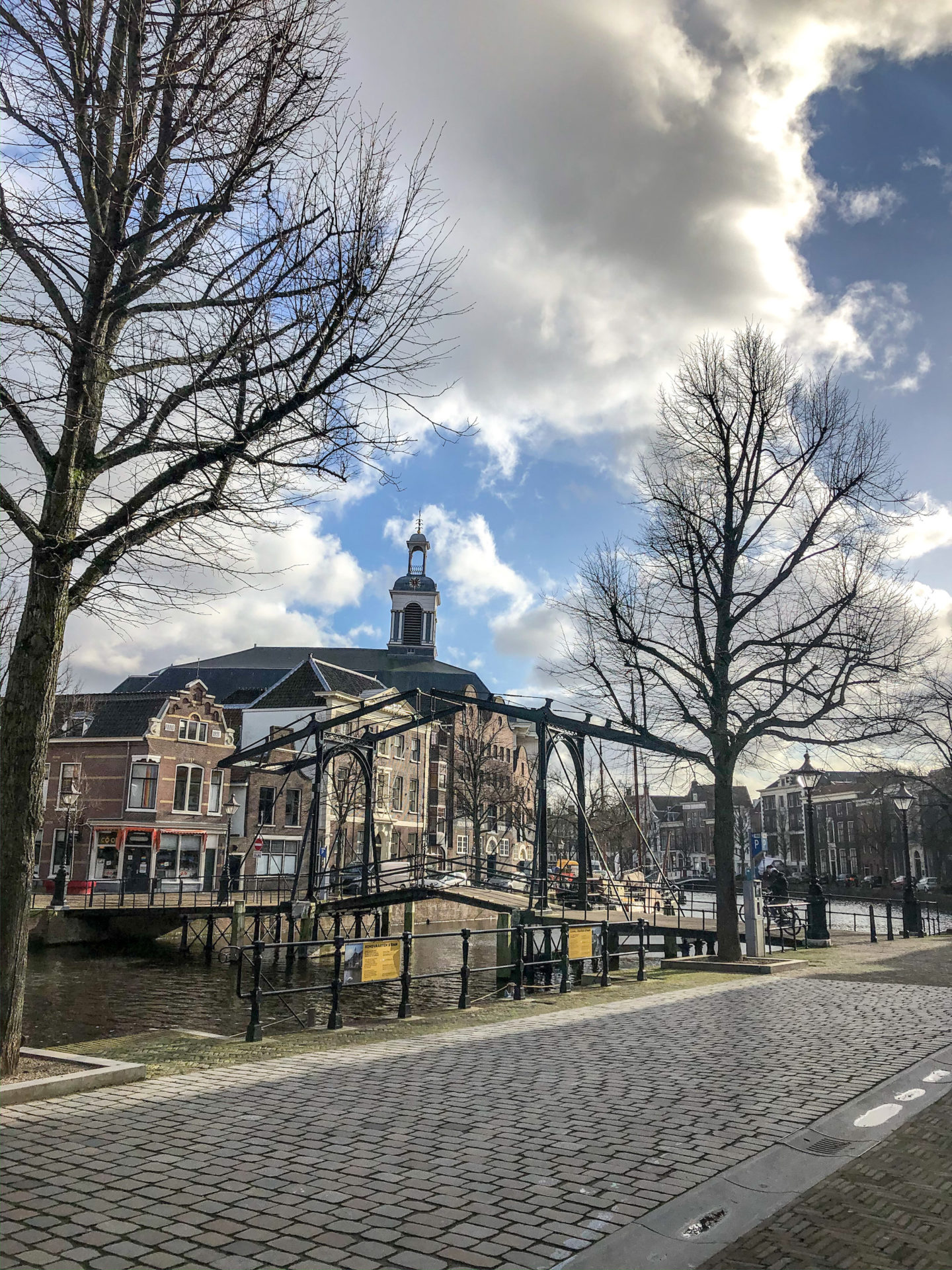 Historically dubbed 'Black Nazareth', thick black smoke and fog once hovered over the entire city as the coal-powered jenever distilleries were the lifeblood of this Dutch city. Schiedam has a long history of producing jenever, which was the precursor to the more modern gin spirit that's beloved across Europe –– what's the difference? Well, we'll get to that in a minute, but why not organise a visit and see for yourself?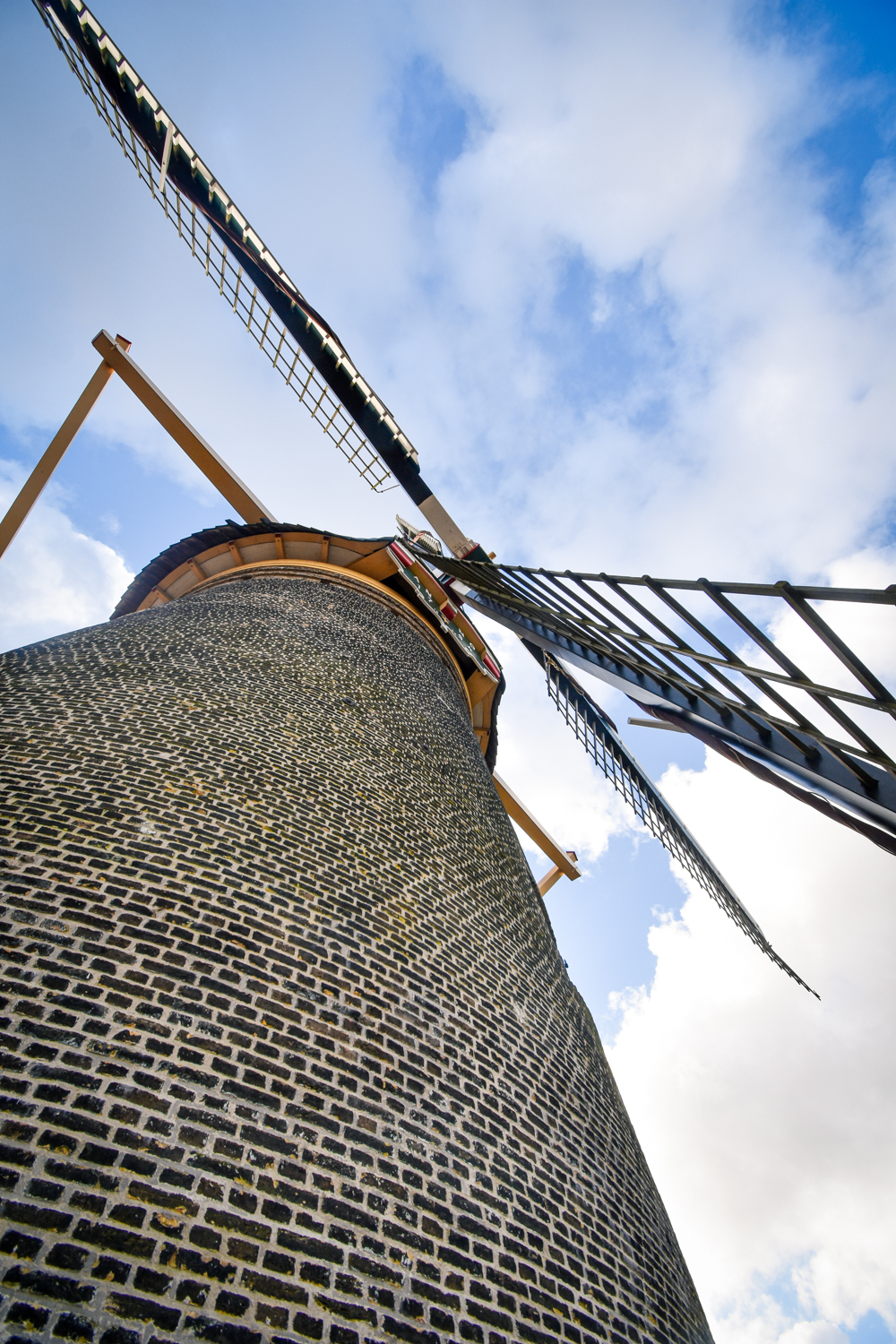 Some other unique elements of Schiedam include its traditional, historic Dutch city centre with cobbled streets, canals and typical architecture –– this is in sharp contrast to Rotterdam, which following bombing during WWII was effectively flattened and had to be rebuilt, with almost all of its historic buildings lost.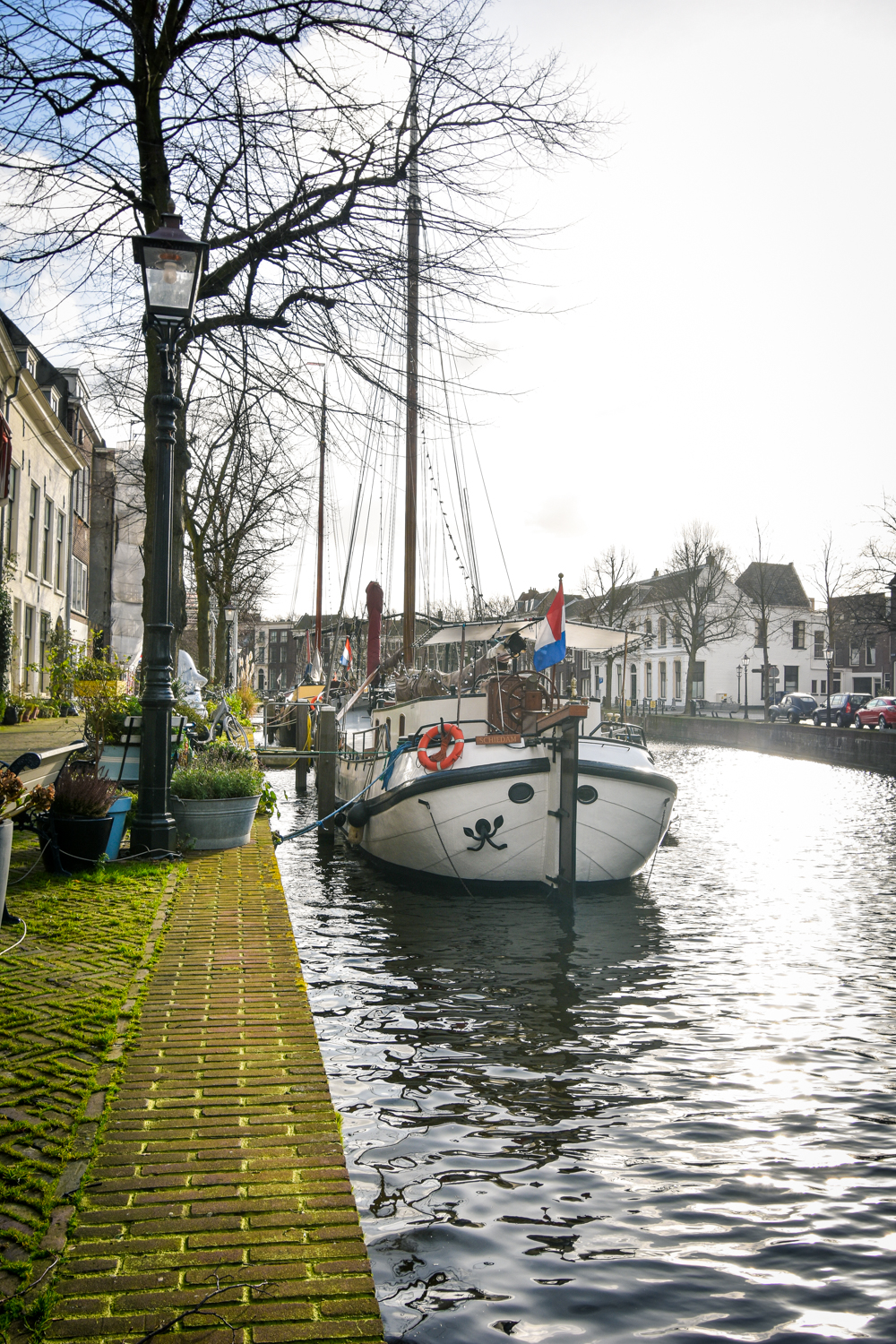 Where To Eat and Drink in S'dam | Restaurants and Bars in Schiedam
Set right in the heart of the city by the historic Grote of Sint Janskerk is Brasserie Stadhuis, a modern-styled brasserie and wine bar from Martin Strick. Lots of great wines available and a French-influenced menu with modern, contemporary twists. Wonderful for lunch or dinner, or even just a glass of wine during the afternoon. Open seven days a week, you can also book a table online or by phone.
Other great places for lunch or dinner in the city include 1714 Drinks & Bites –– a very trendy, Instagrammable bar and restaurant where cocktails and colourful plates are de rigeur. Almost 20 years in business along Oude Sluis, Cafe Sjiek is a bistro and bar with a wide range of drinks and a seasonally-changing menu. Set by the canal, in the warmer months you can sit, eat and drink outside on the terrace.
Places to eat near Schiedam Centrum station include Cafe Pleinzicht on the square opposite with its terrace filled with regulars. They serve lunch and dinner daily with simple, comfort food like open sandwiches, meatballs and pancakes as well as larger meat and fish-based mains. Also nearby are gourmet fritkot brand Brams Gourmet Frites and bar and restaurant De Beren Schieveste.
The best spot for fine dining in the city (Schiedam has, to our knowledge, not yet held a Michelin star) is Restaurant De Provenier, which is set beautifully between three dining room halls and serves a modern twist on classic European cuisine.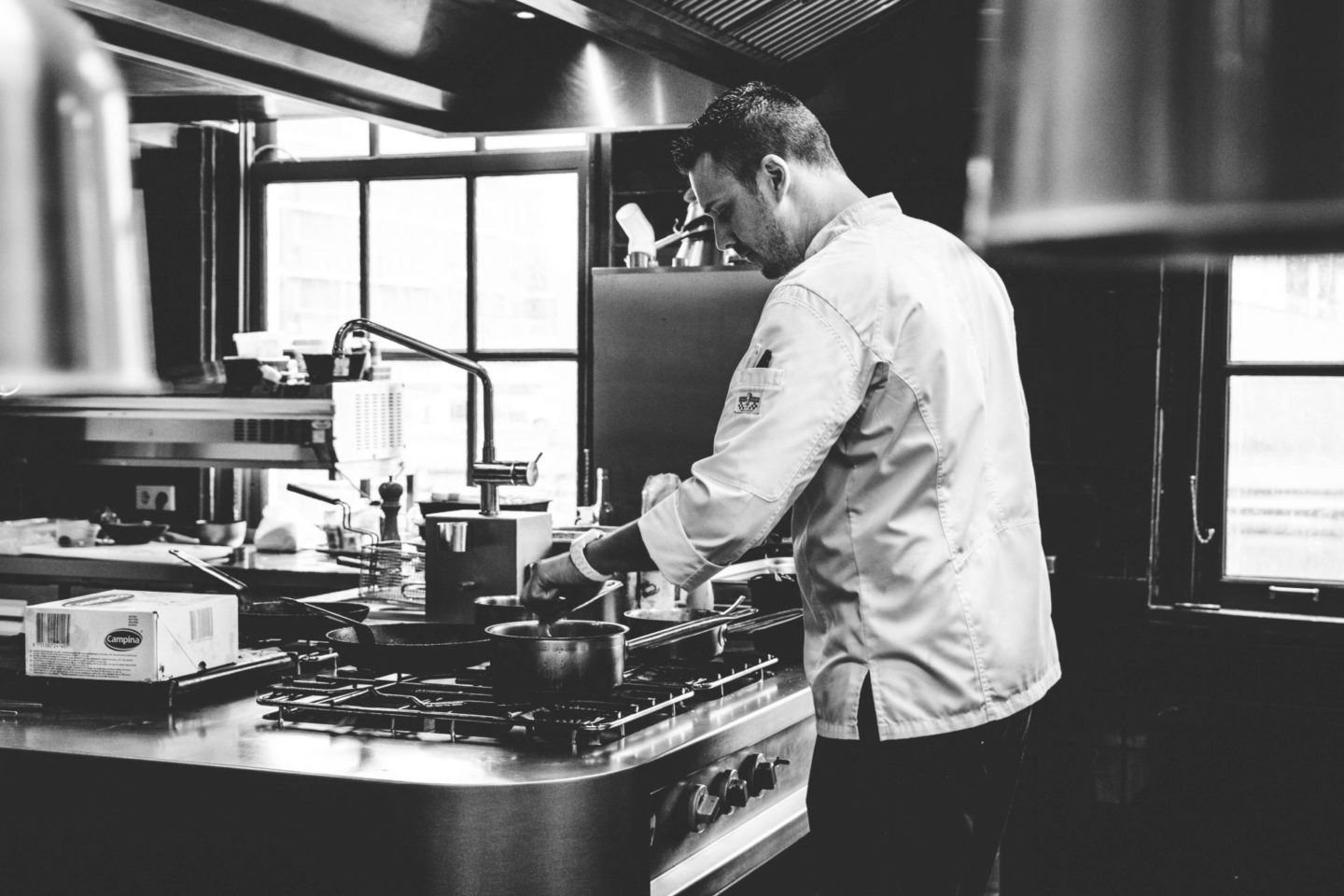 Opened in 2016 by a young chef-owner Marcel van Suijlekom, this is a lofty and elegant dining space with tailored service, where they serve both lunch and dinner (with à la Carte and chef's table options) and closes Monday and Tuesday –– every other day they open midday until 10pm.
The only of Scheidam's famous windmills that's open to the public as a restaurant is Restaurant de Noordmolen. Well-known across The Netherlands, having been in service for the last forty years, the location is second-to-none and the à la carte menu for lunch and dinner is classic French in style with Dutch ingredients.
Grab a coffee at somewhere like Latte Heart, De Beurs (who roast their own coffee, too), Expreszo Koffee en Thie or in the library cafe. Head over to De Bonte Koe for a chocolate shop of your dreams, which is Irish-owned and also offers chocolate workshops and masterclasses in both Schiedam and Rotterdam, too.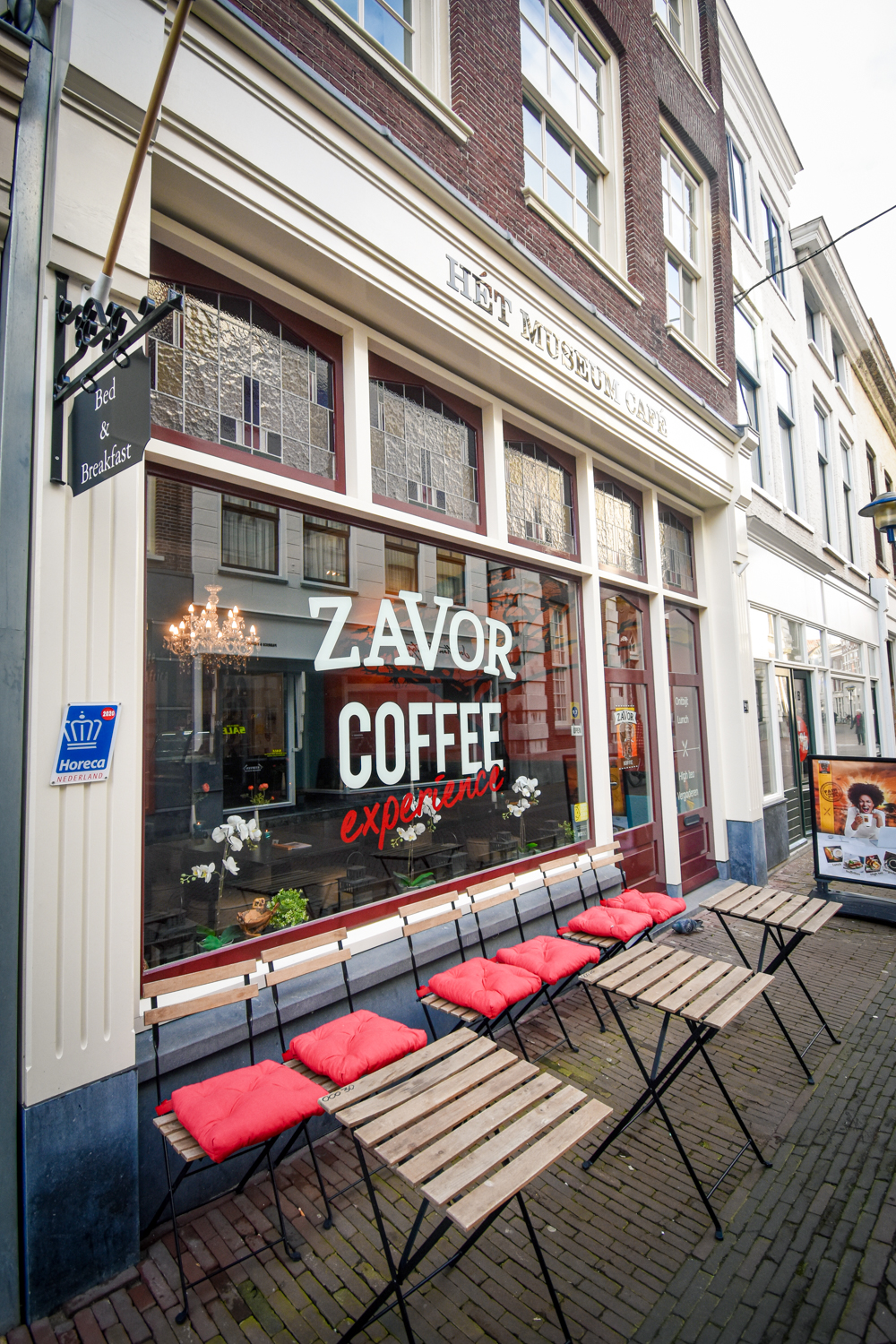 Things to See and Do in S'dam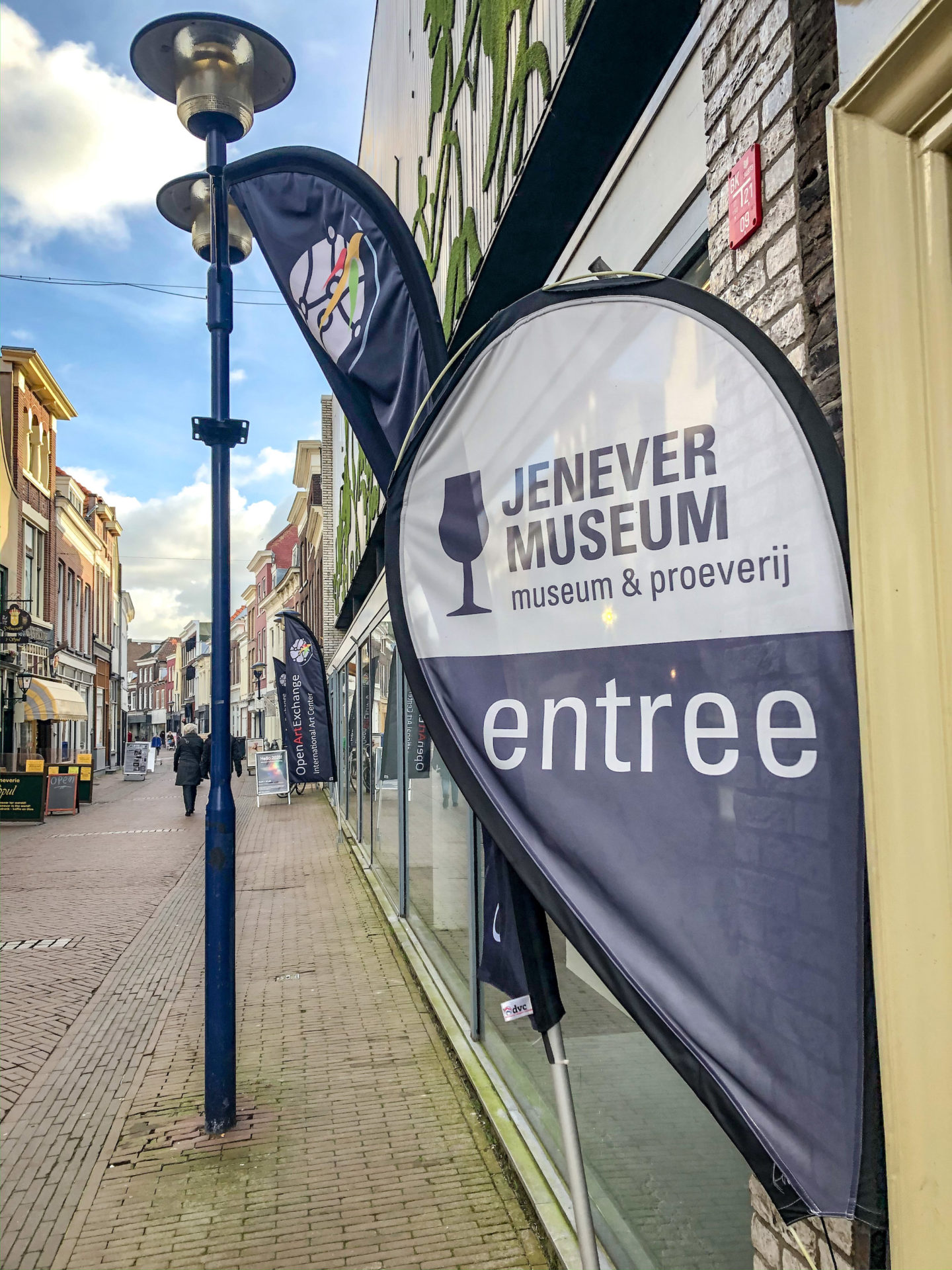 What's Jenever? It's a spirit that's older than gin, and similar in its style but has a few distinct differences, some being that it's often aged, sometimes its flavoured and the main thing is that it's slightly lower in alcohol than modern gins and it's designed to be drunk neat, on its own, not with tonic or ginger ale or any mixer. Learn more about the world of jenever and its history in this distilling city by visiting the Jenever Museum.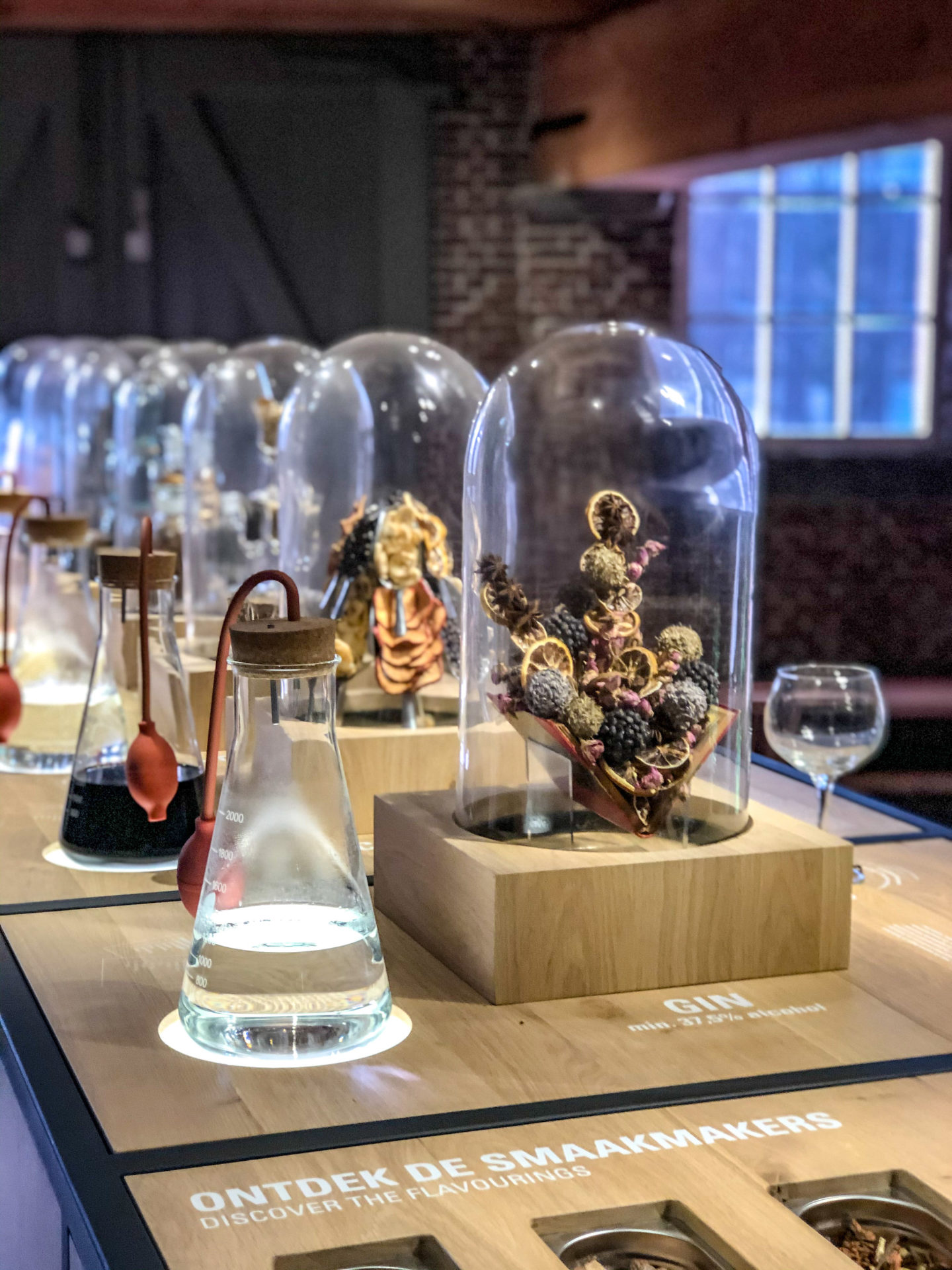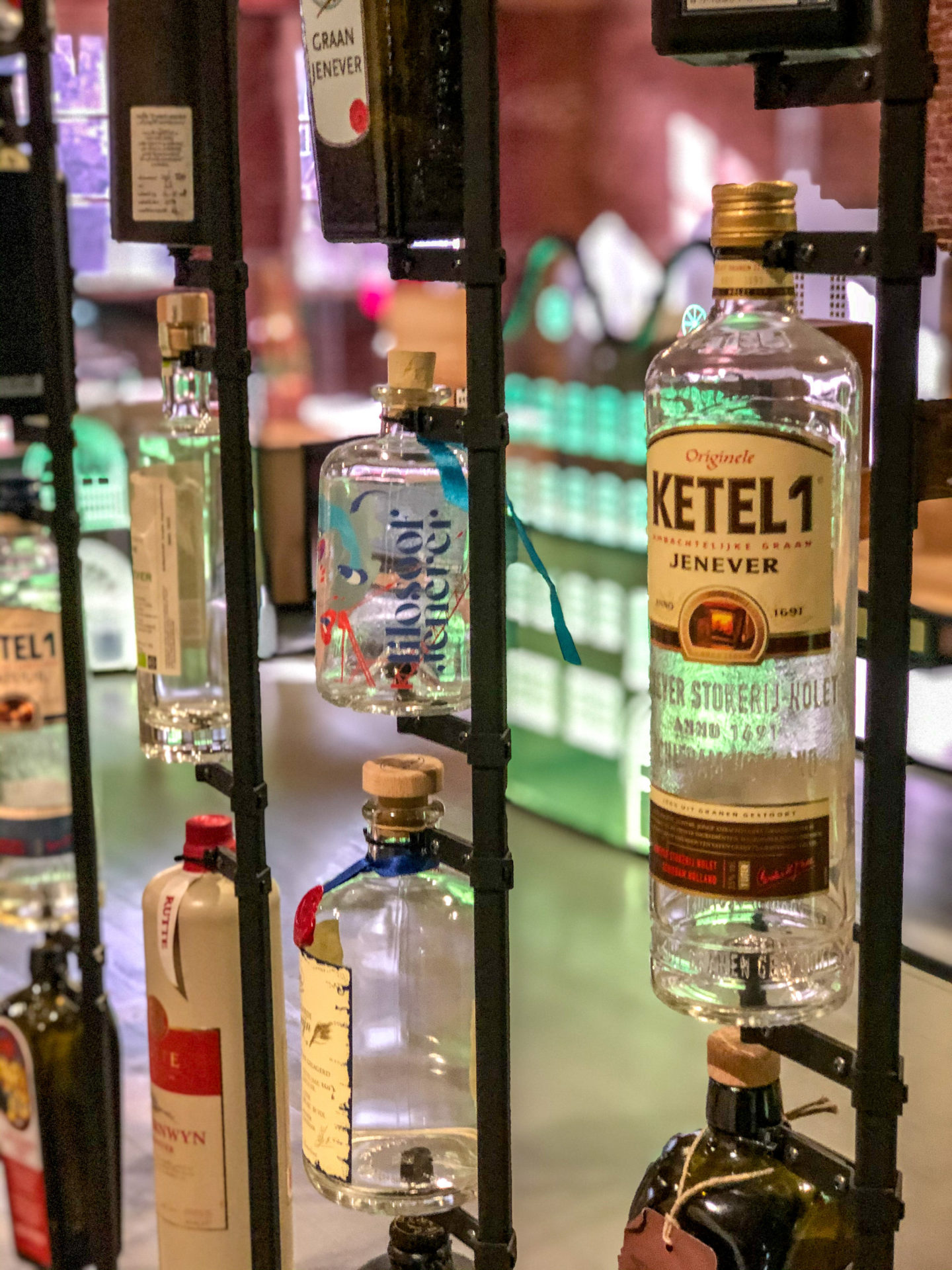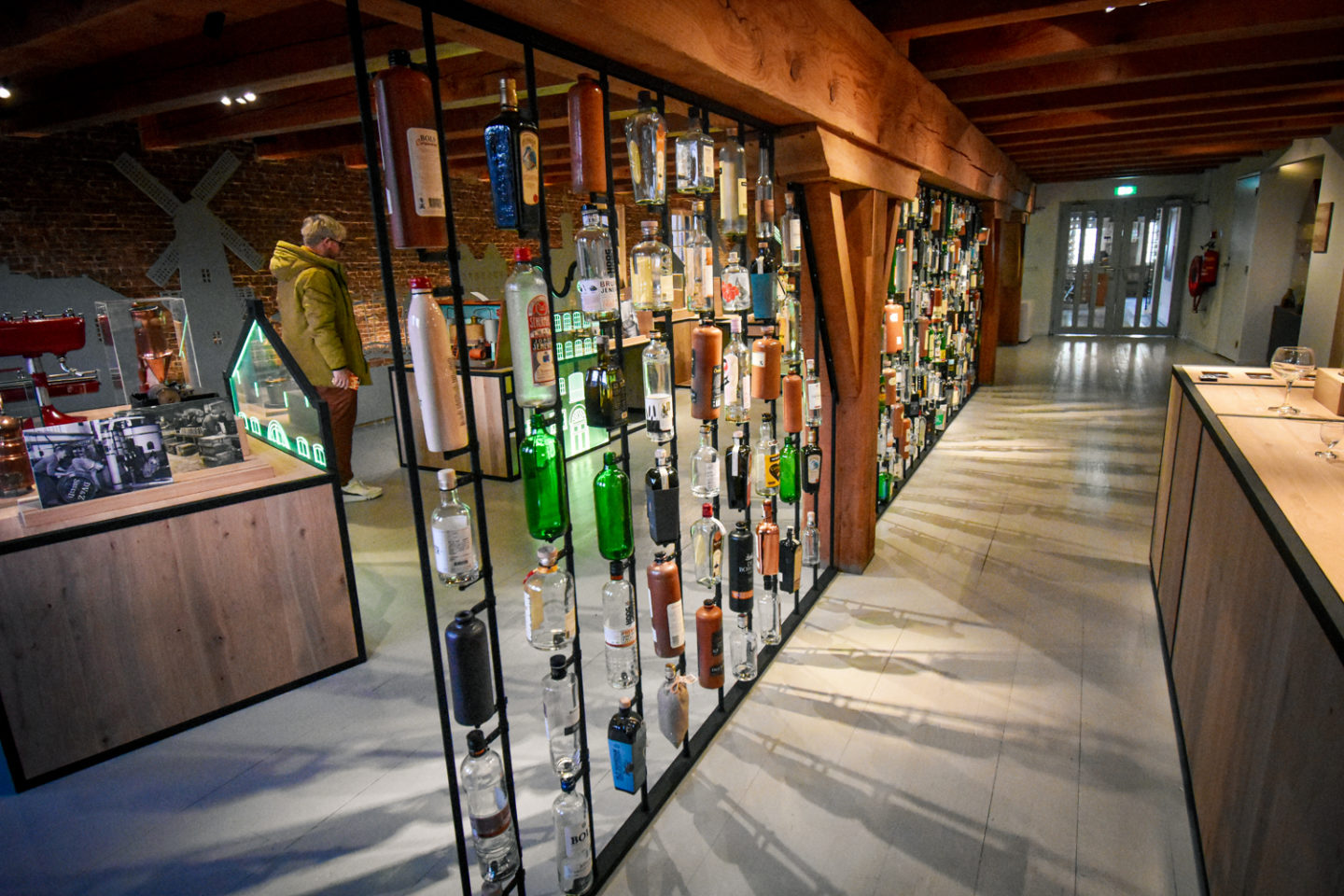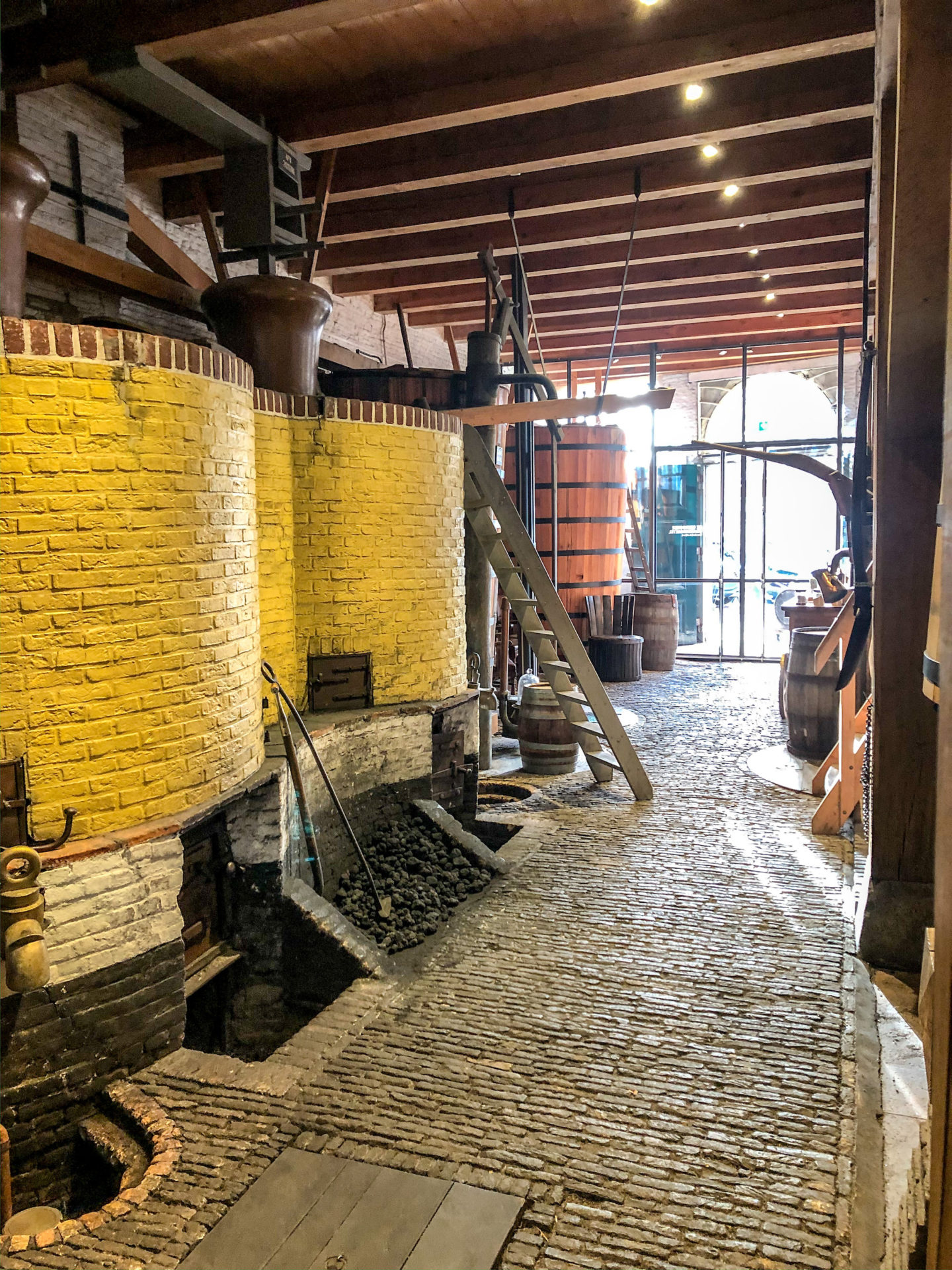 Pick up an audio guide to follow along across the three floors and learn about how it started and took over as the main industry in the city, the history of some of the most iconic local brands and even visit the in-house stills where they're creating the base spirit in the traditional way up to the present day. During Eurovision 2020 there will also be a very special Eurovision exhibition housed in the museum, so all the more reason to come and learn more! Better yet, one of the traditional jenever bars where you can try many varieties is right across the road from the museum, Jeneverie 't Spul.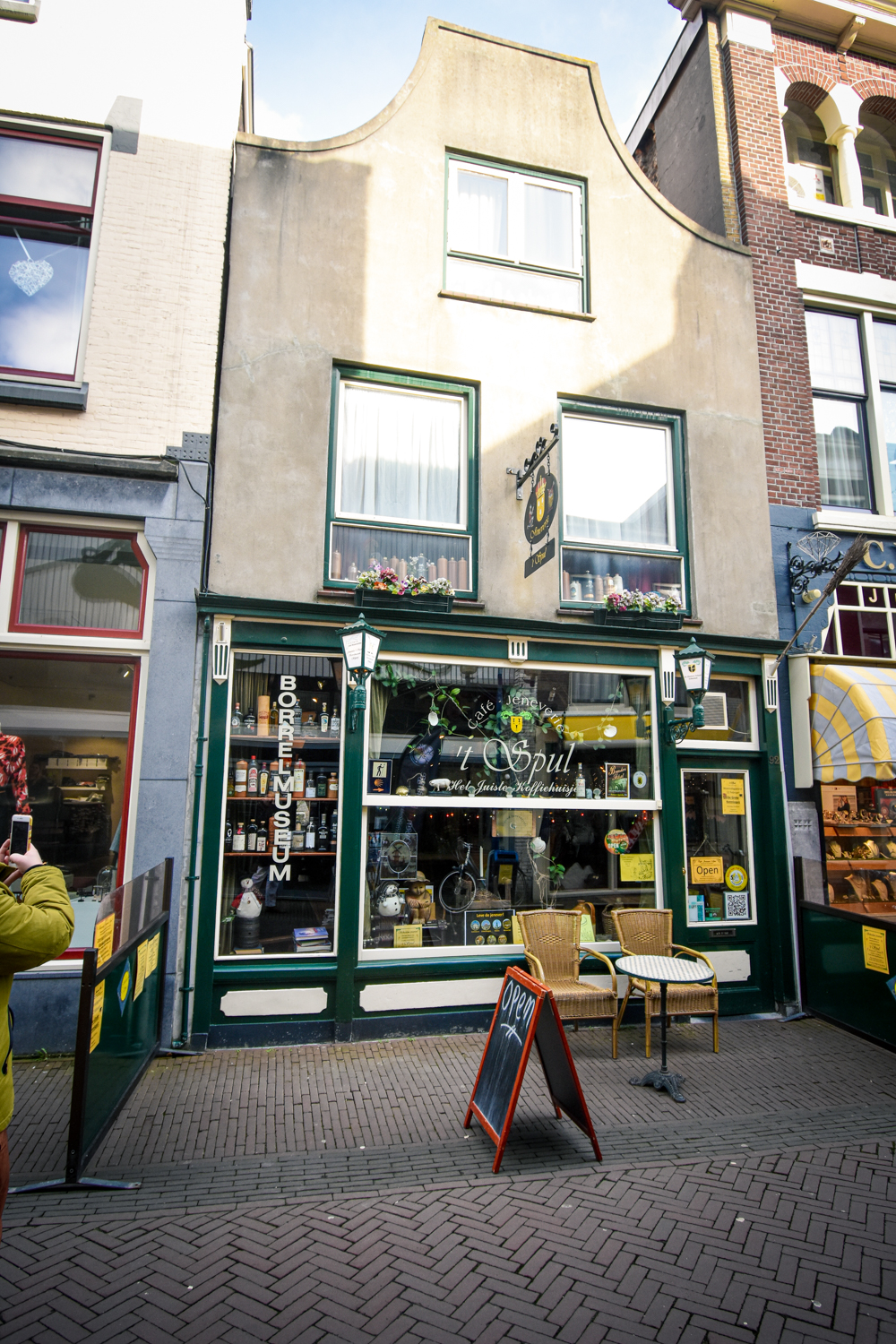 When talking about jenever, gin and Schiedam, one brand in particular keeps coming up: Loopuyt. A historic jenever-producing family brand that began in the 1770s but later went out of business, enterprising local Jan van Stigt Thans built the brand back up, modernised it and brought it back to market in 2013 with cutting-edge branding. His base is the former family home location on Lange Niuewstraat, which also doubles up as his still-operational insurance practice. He's a busy man…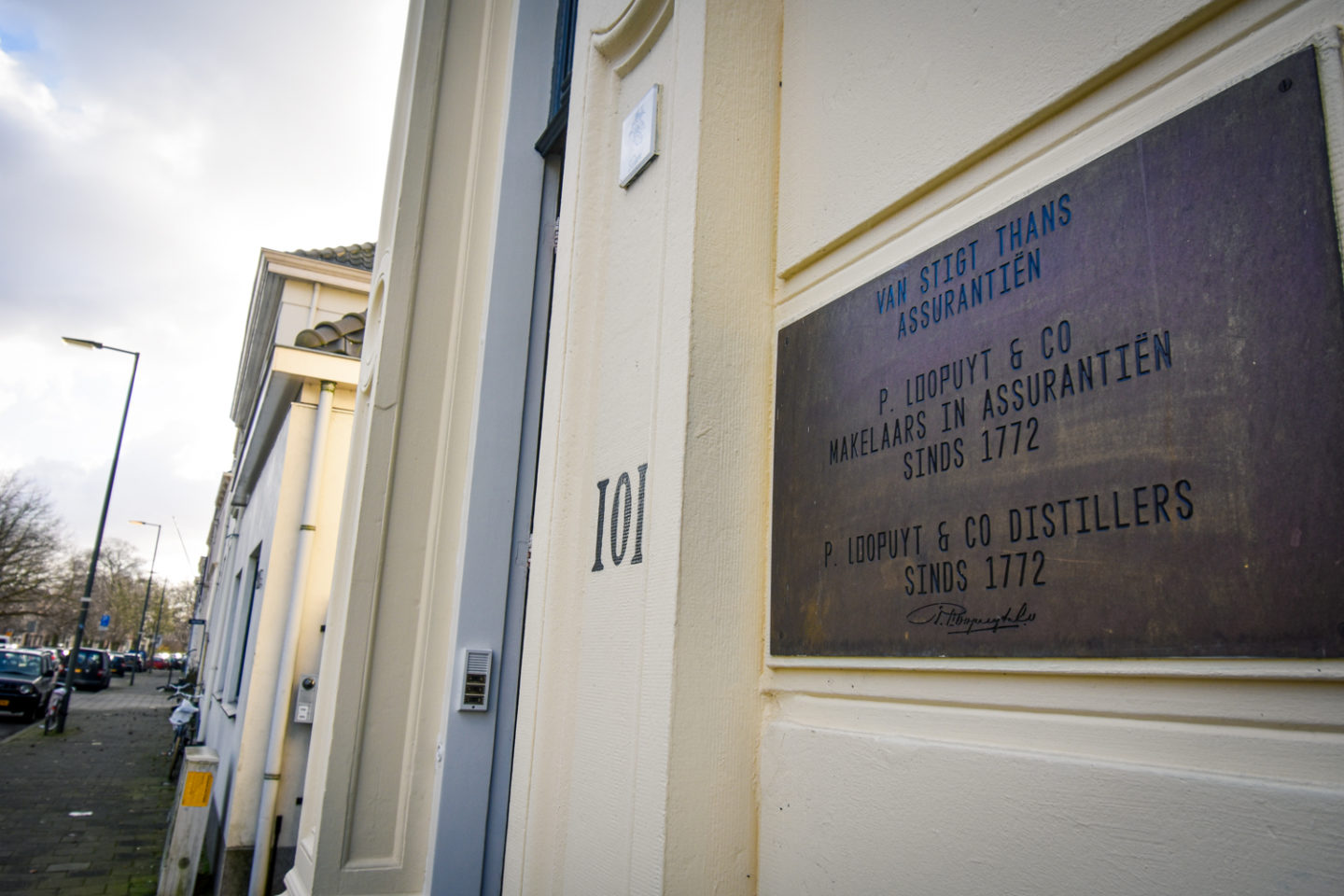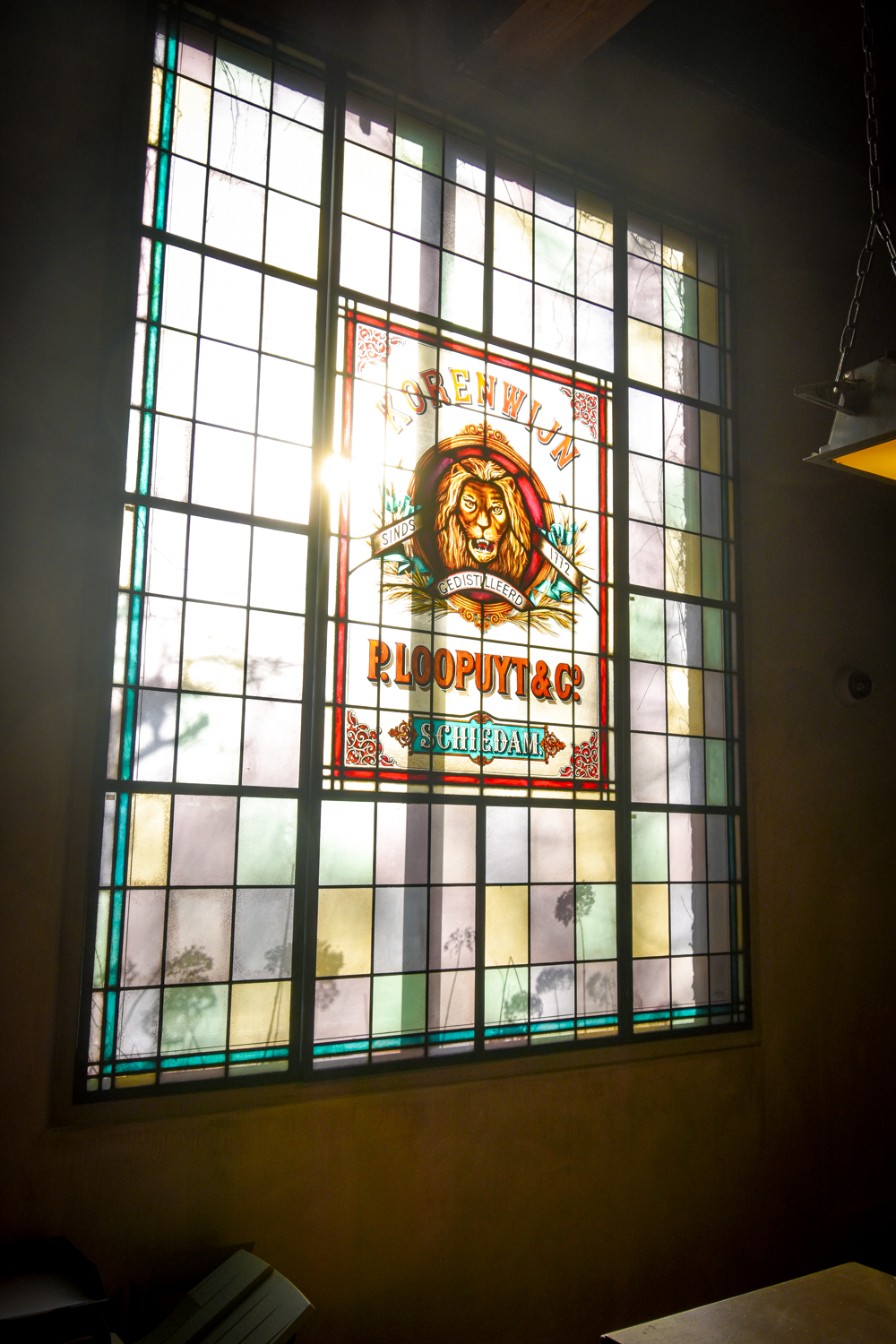 Jan produces three products, specifically, as well as a small collection of mixers: Loopuyt 1772 Dry Gin, the signature spirit, Deelder Hard Gin (a Navy strength variety) and his Loopuyt 1772 Vir-Gin, an alcohol-free version of his gin that's just been launched in the last couple of months.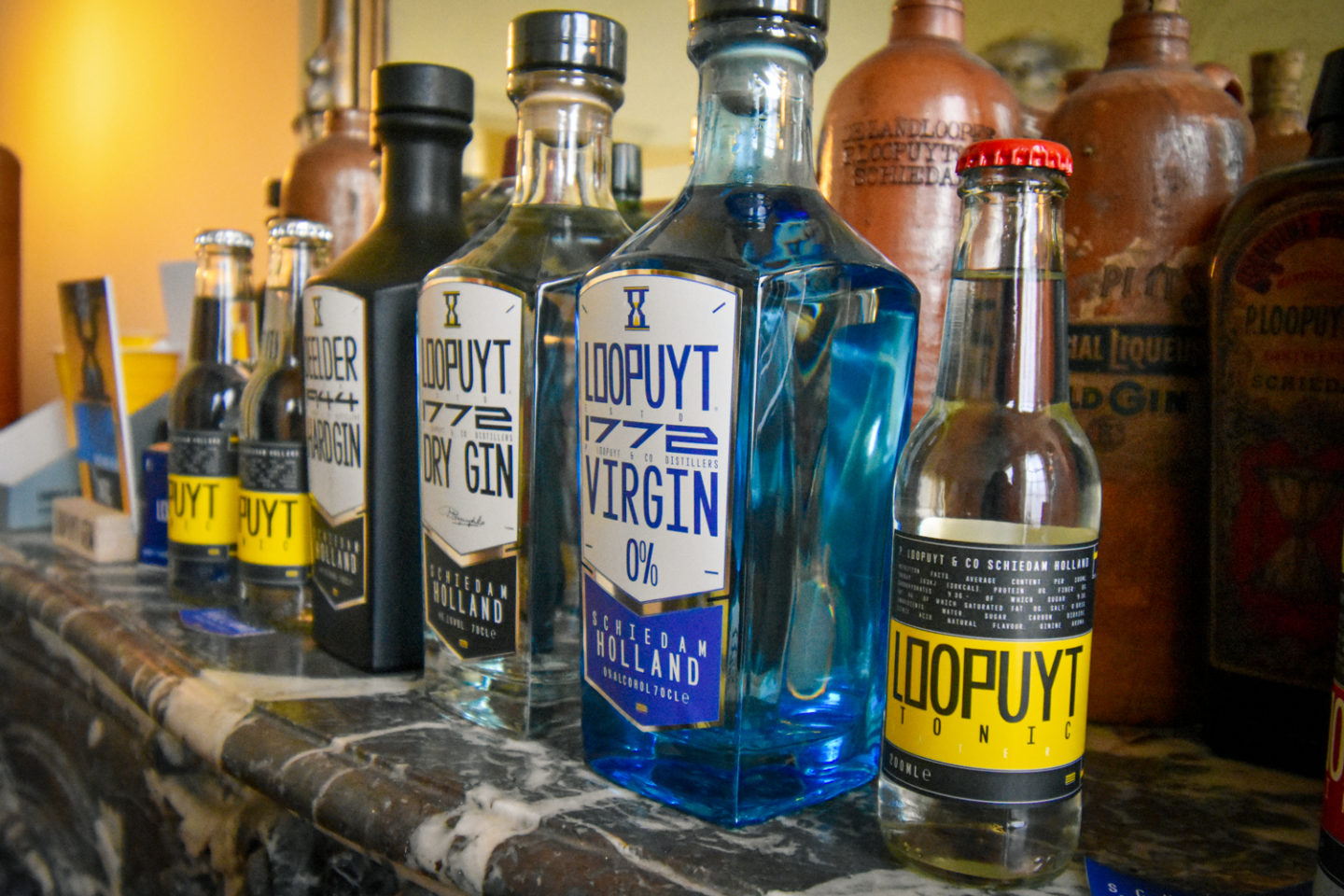 Jan works closely with the bar trade and you'll see the best cocktails bars and restaurants in both Schiedam and Rotterdam carry his brand. He fosters the community by regularly hosting in-house events in his secret speakeasy bar as well as the bartender boxing championships, held out of his very own Loopuyt Fight Club which is a way to encourage bartenders to keep fit and active as well as socialise and network with one another.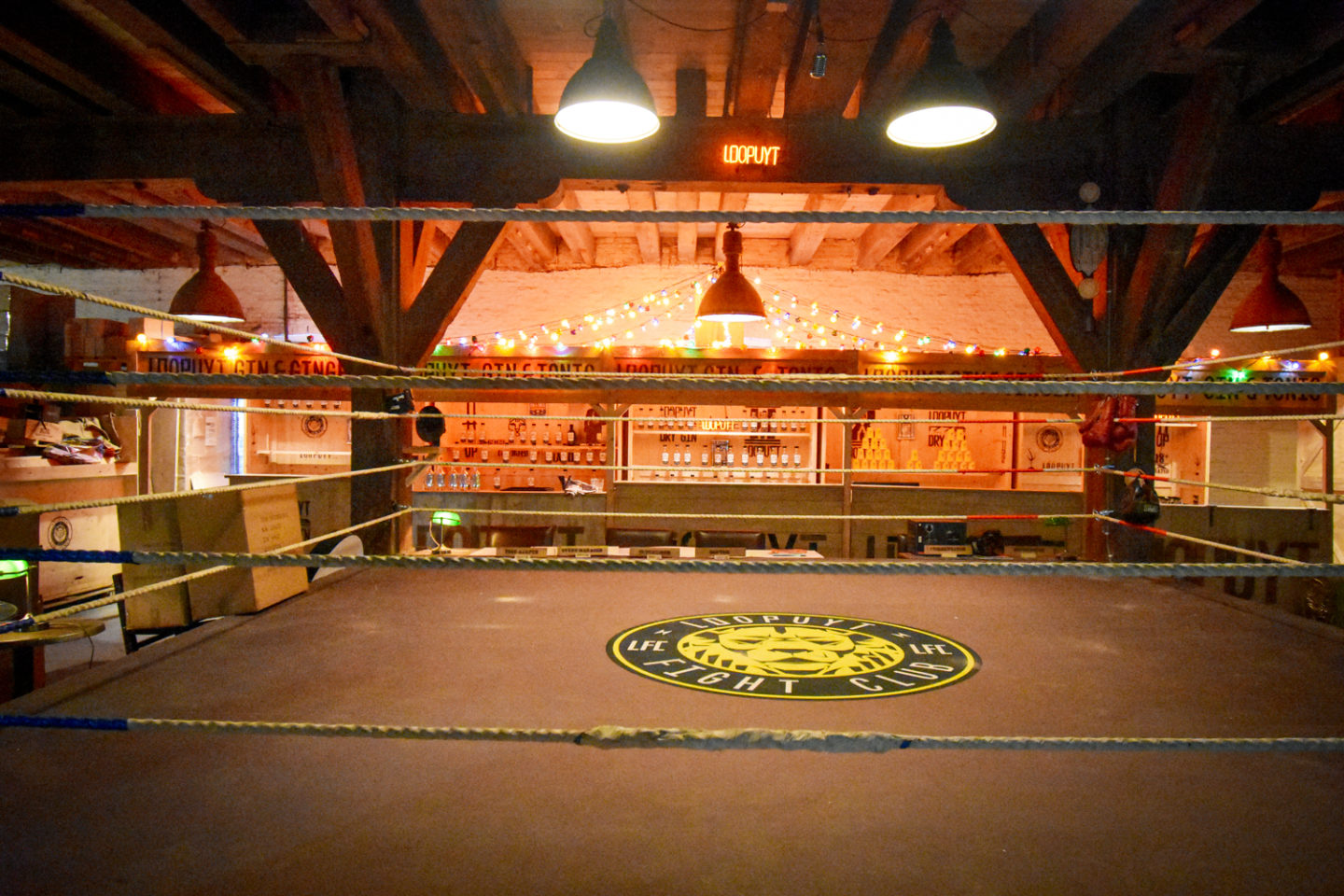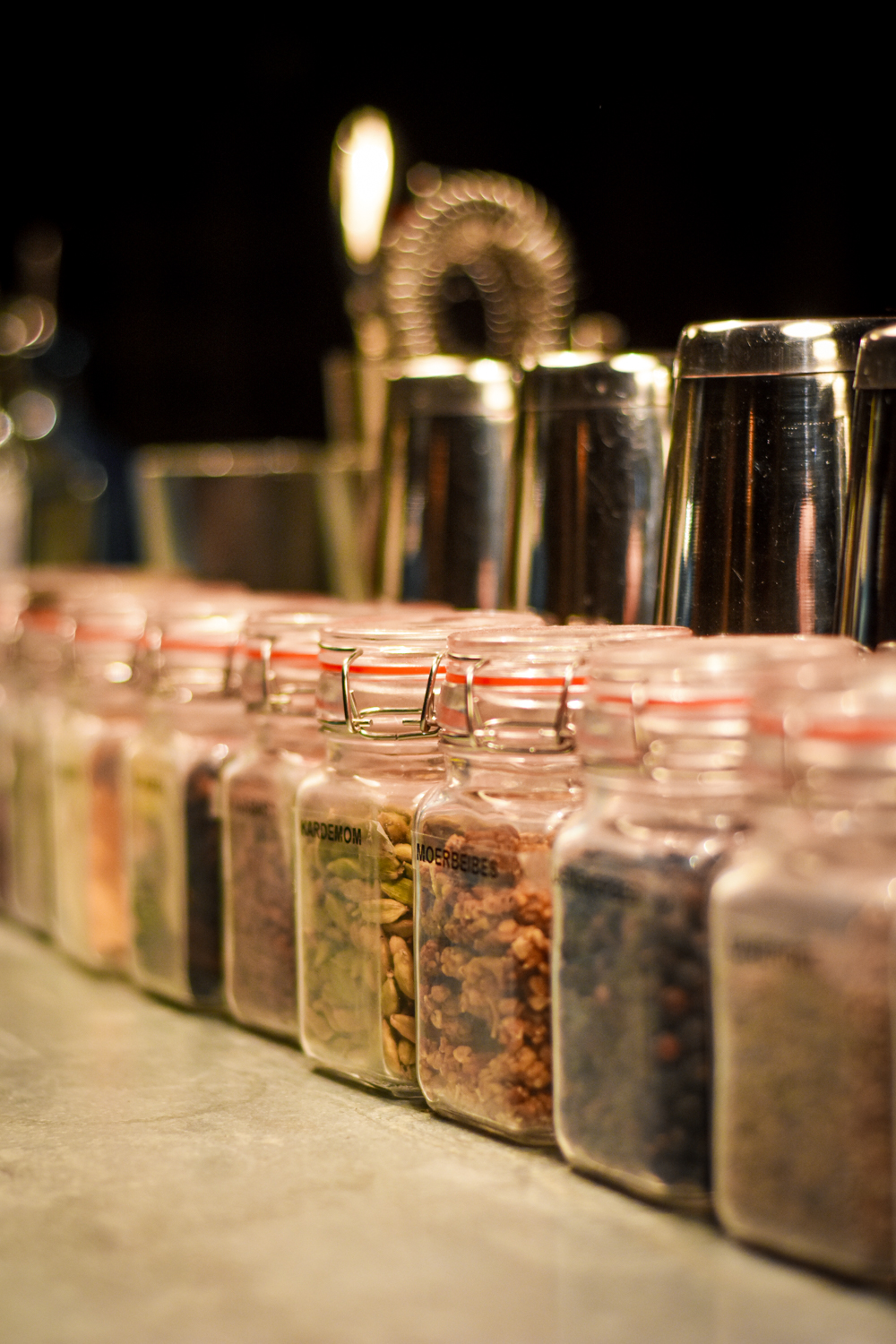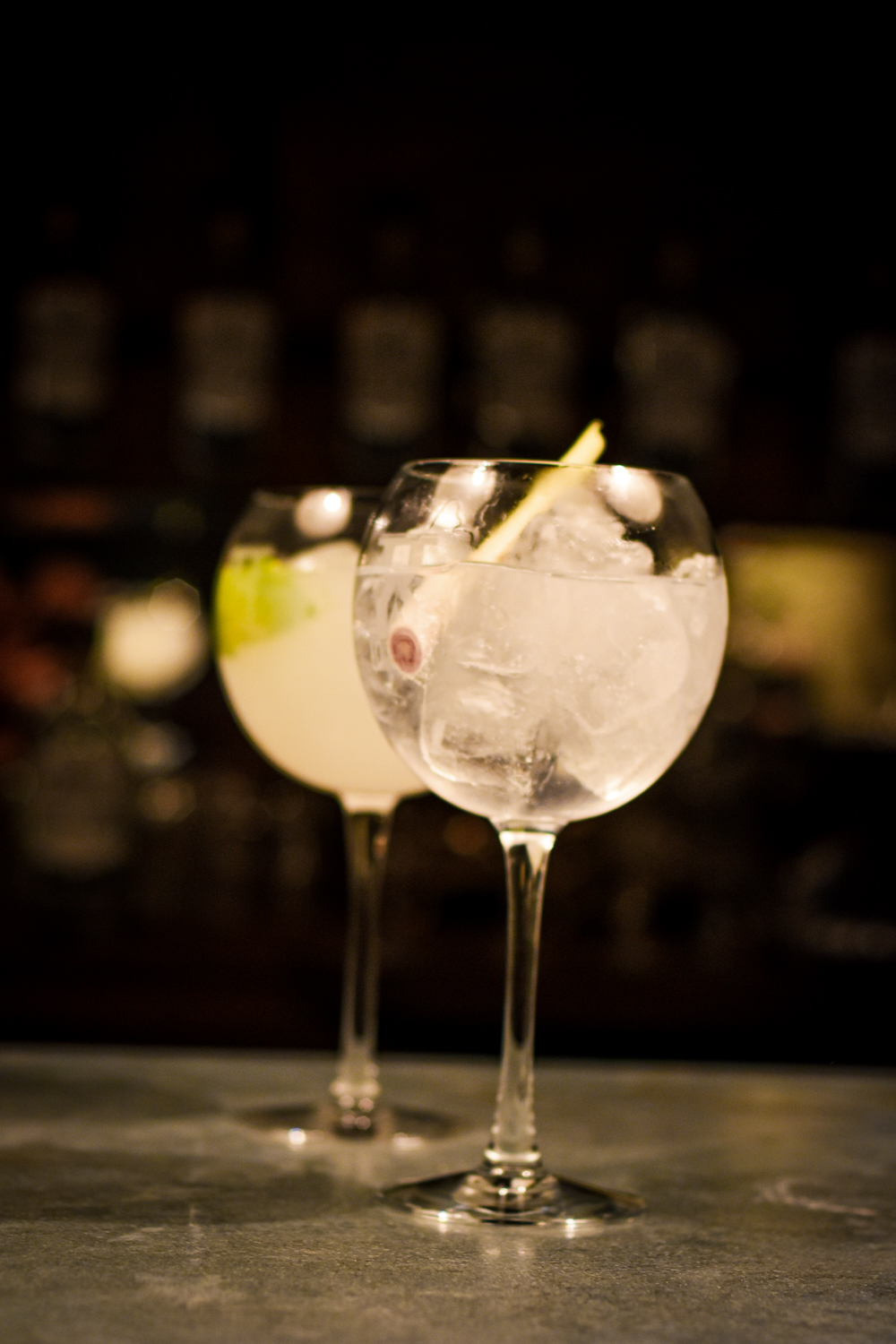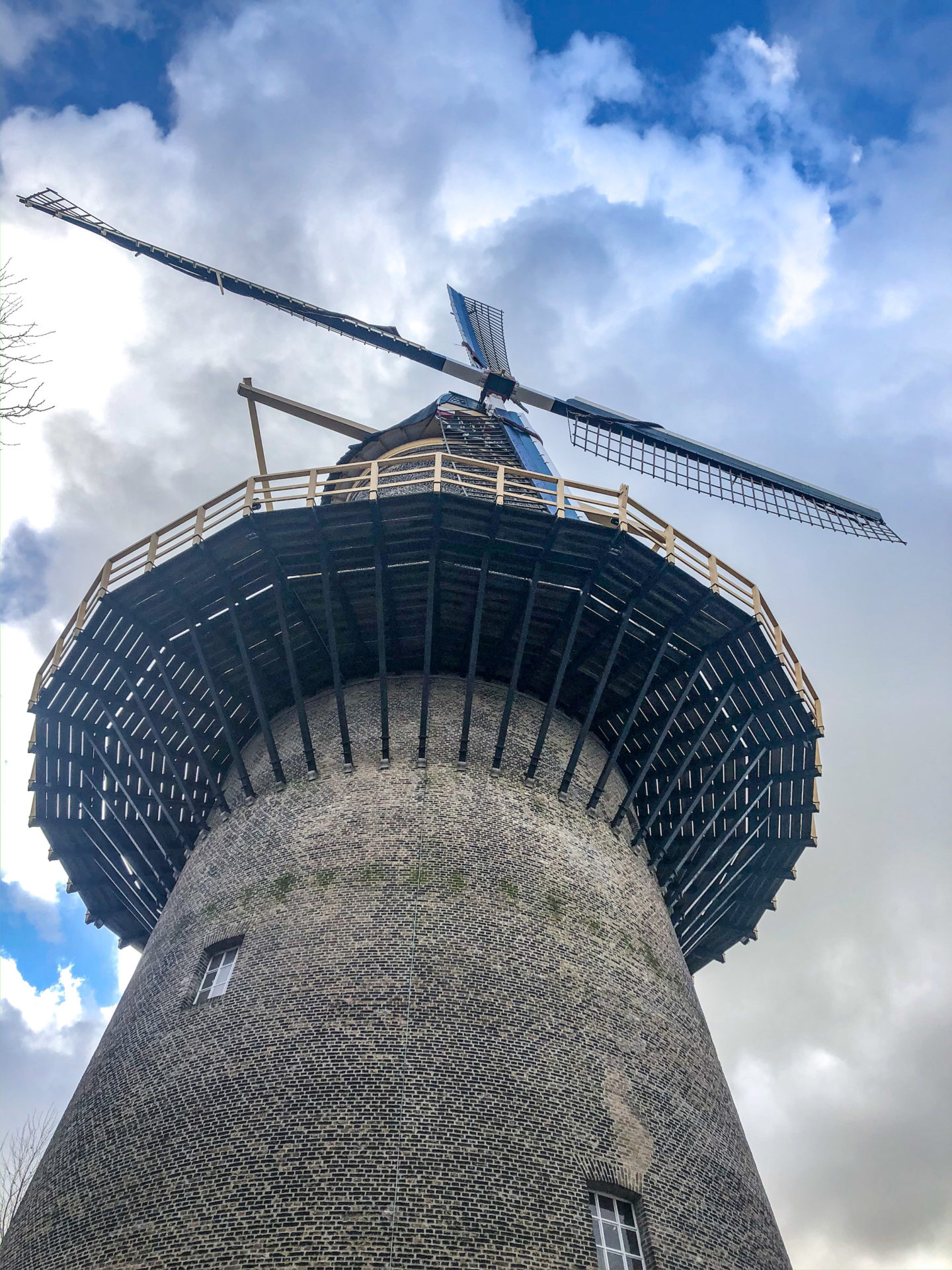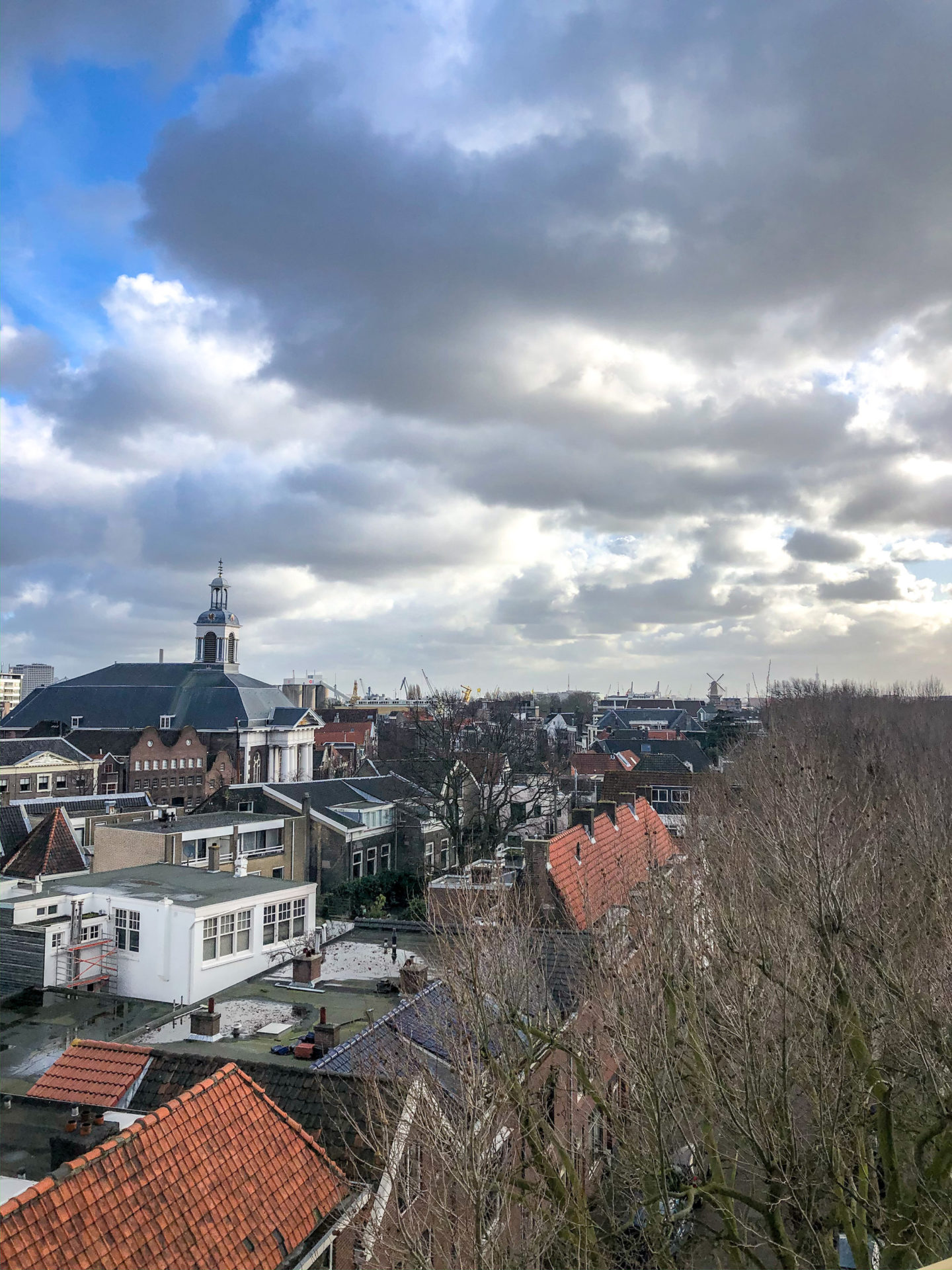 The Netherlands has the tallest windmills in the world, and Schiedam is home to them. Once in every part of the city, seven traditional windmills (locally known as 'The Giants') still stand today. One is a restaurant, another is still a working grain mill, one is an electricity generator. You can't miss these in Schiedam, and De Walvisch is a brilliant insight into the history and the importance of these windmills.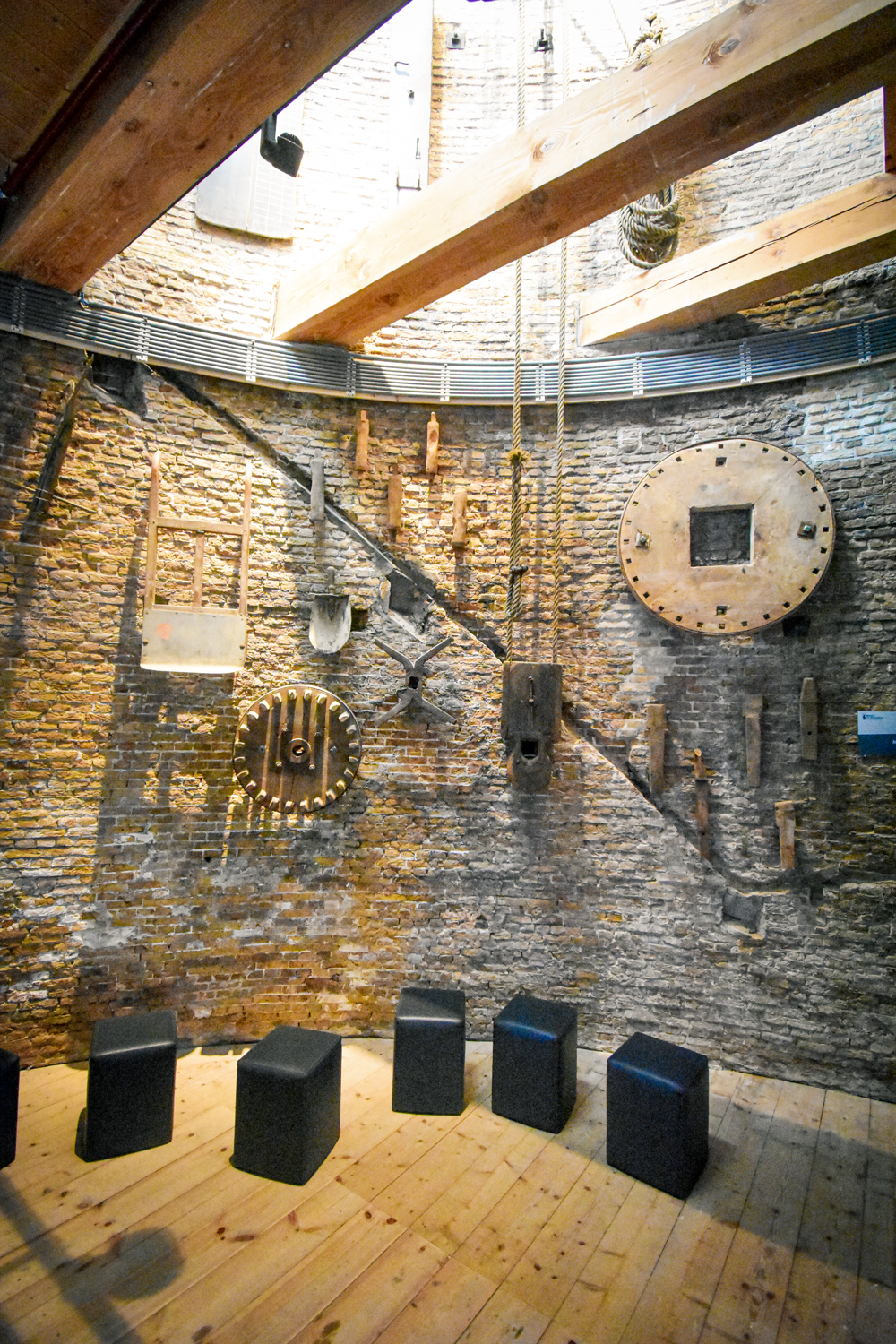 An interactive exhibition sits within, where you can see the inner workings of the mill as it currently is and as it was –– plus there's a wonderful viewing platform a couple of floors up. Note: this is not accessible, it's all ladders between floors, but we do suggest going here and checking it out. There's also a shop and cafe on the ground floor with all its flour mill products and lots of baking accoutrements.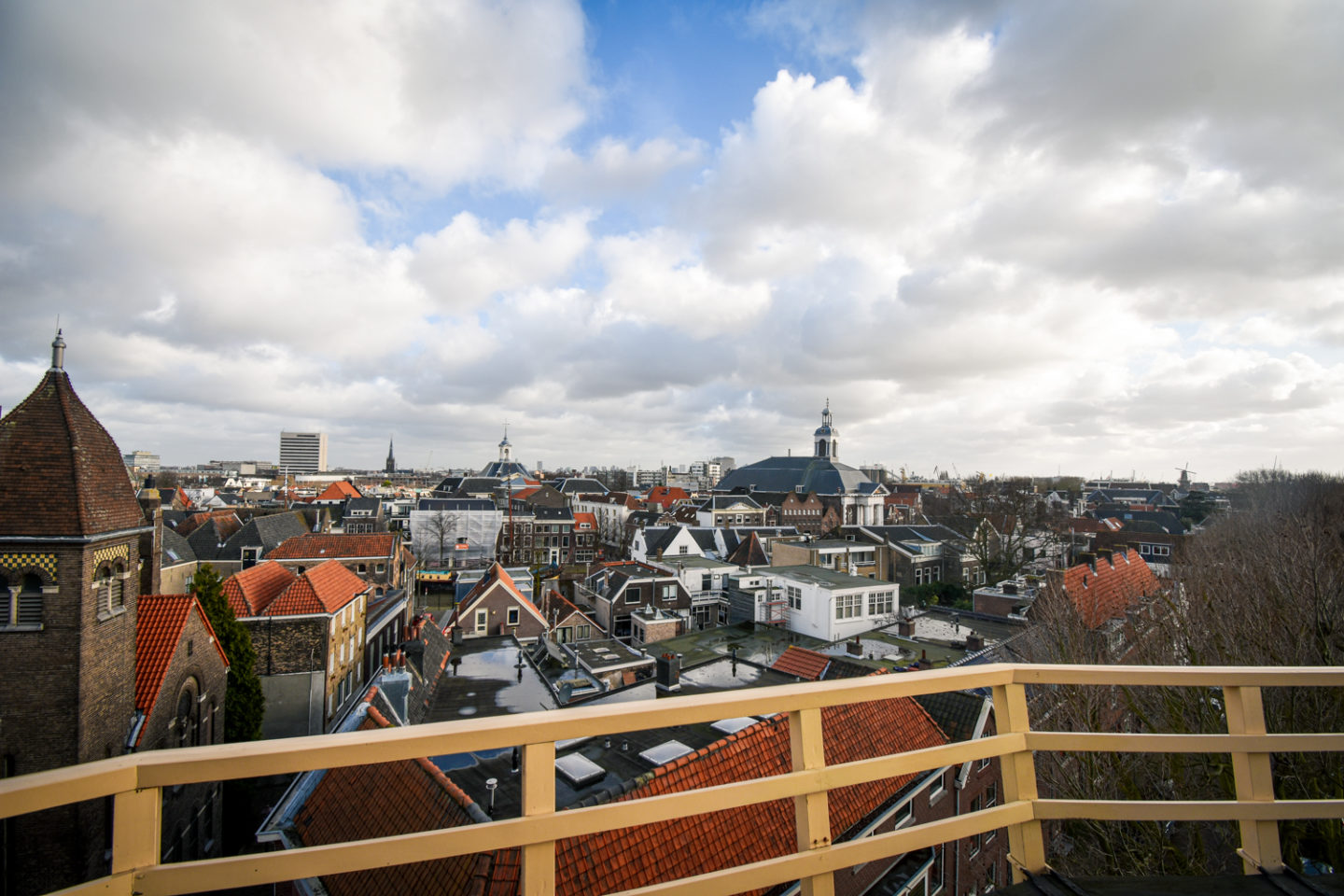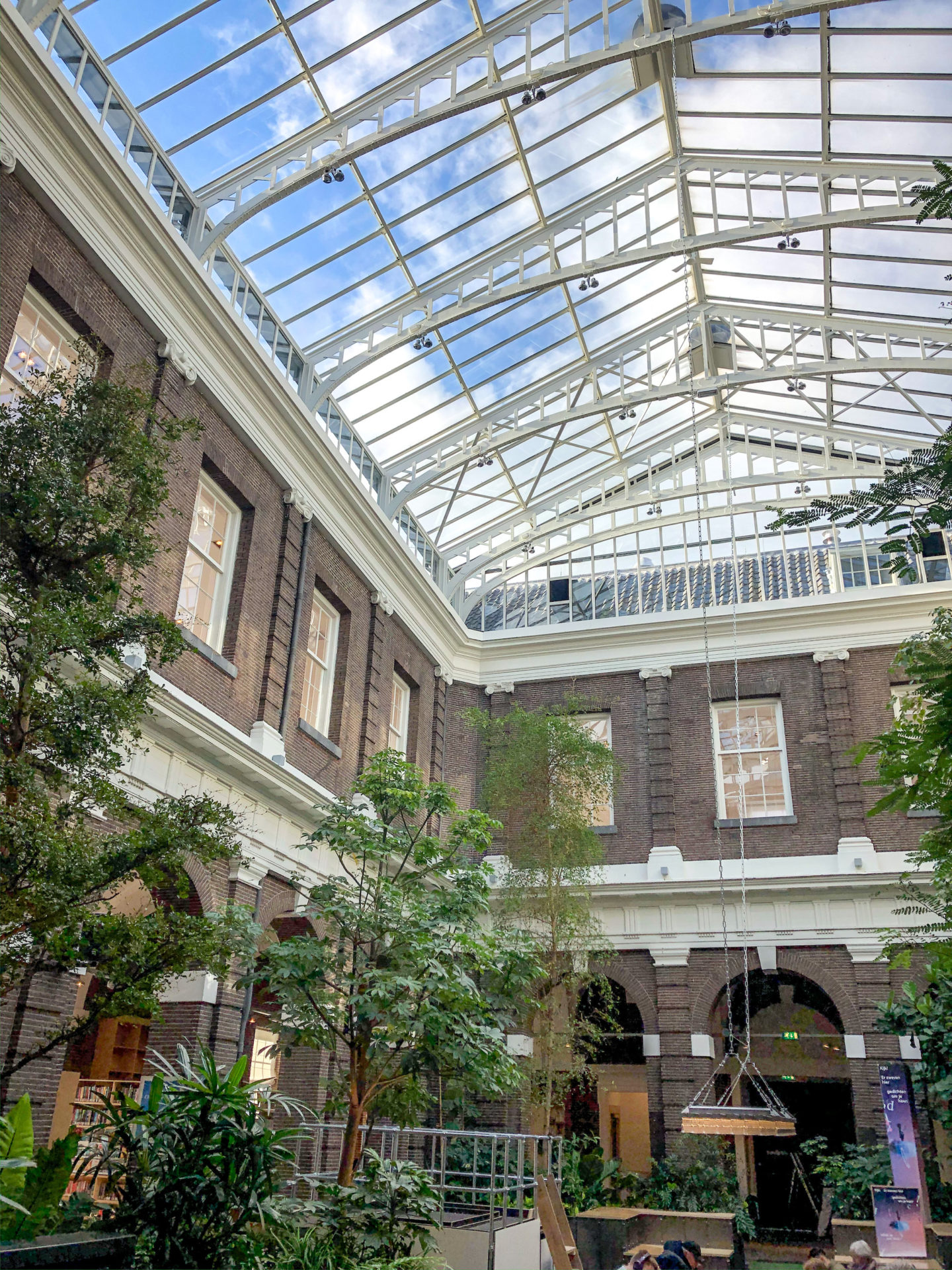 Unlike other libraries where quiet reading is strictly adhered to and silence is expected, this is a busy library full of sound, conversation, laughter and life. Set beautifully in the Korenbeurs, the historic former merchant stock exchange dating back to the late 18th century, it's well worth a visit to the atrium cafe and to behold how this centuries-old building has been lovingly kept alive and accessible for all the citizens.
Set pristinely within a a renovated and extended 18th century chapel, this museum is home to art in various forms and is well worth visiting, if only for a quick glance at the gorgeous entrance hall or stop by for lunch! A lunch buffet spread is served six days a week, featuring many local products such as bread from the Vlaamsch Broodhuys and chocolate spread from esteemed chocolatiers De Bonte Koe.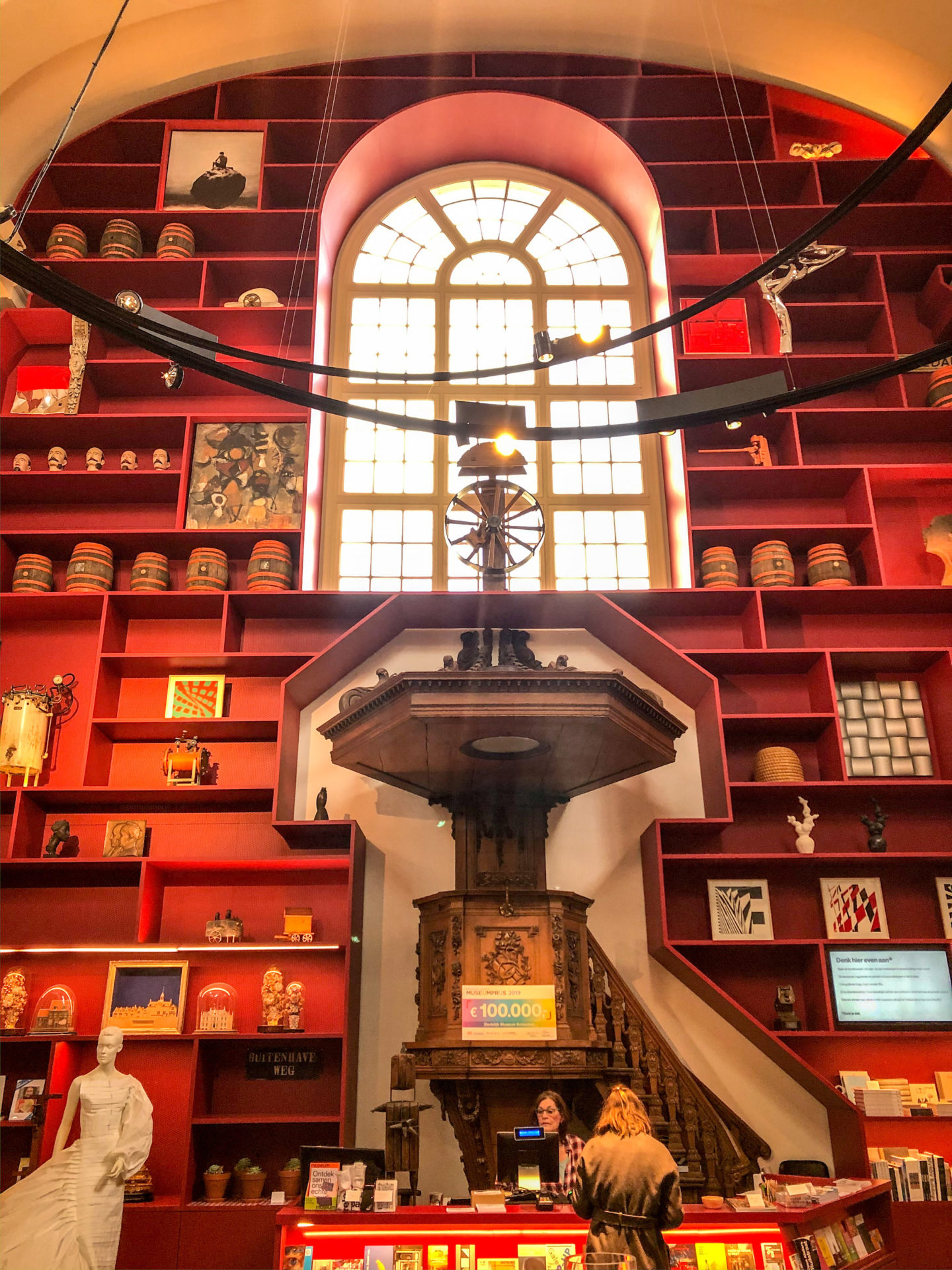 You, the visitor, also pay what you believe the food is worth, which is the prime example of Schiedam and Rotterdam's inclusive nature, where art is accessible to all regardless of income. They never want to be closed off or abuse trust, and they say visitors always pay fairly –– and if they overpay for the cost of producing and hosting the lunch service, they're contributing to the upkeep and future of the museum. Win win.
Learn more about Schiedam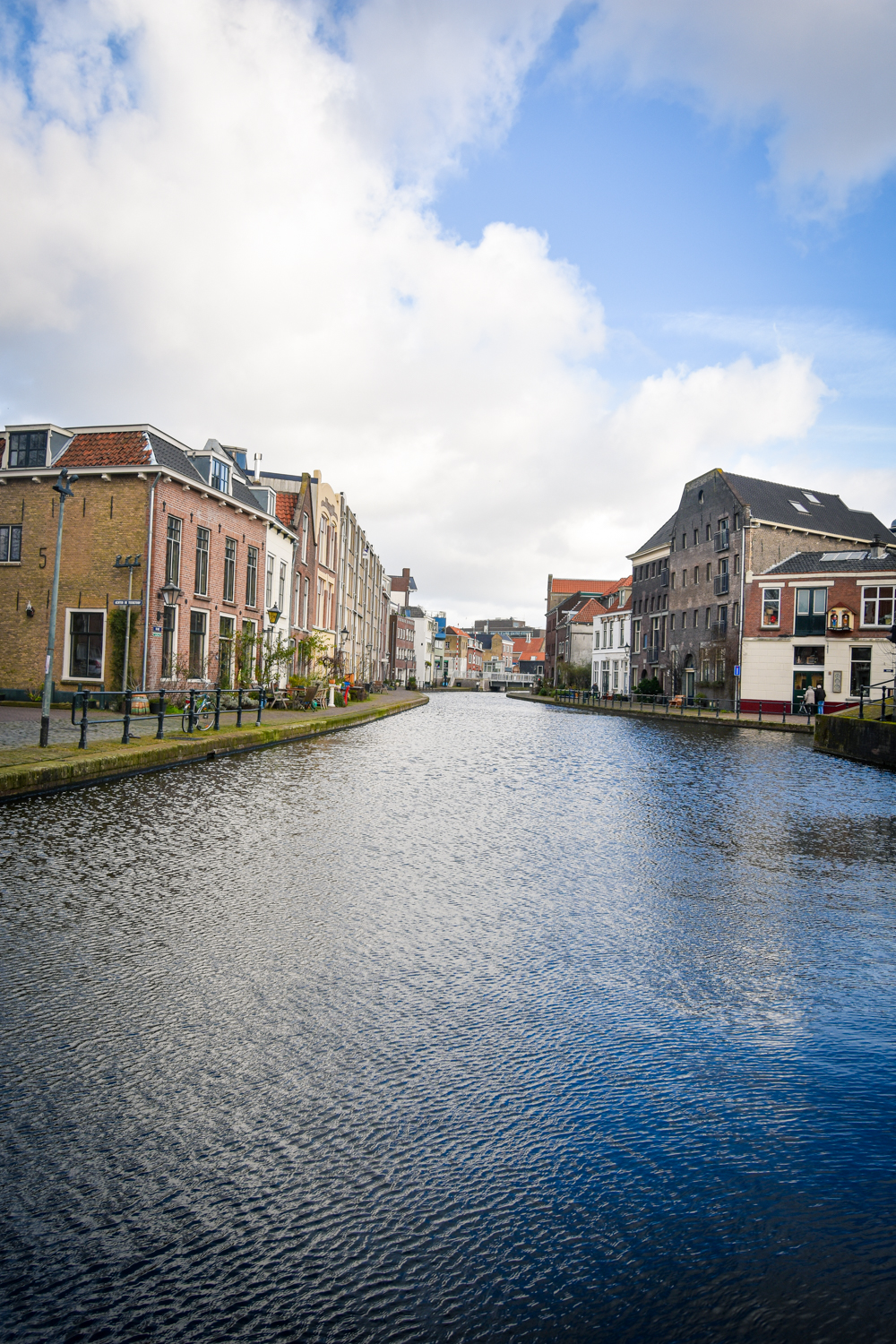 Visit the local tourist information centre, located where Nieuwstraat and Lange Kerkstraat meet just off Grote Markt, it's filled with local information, sights and must-visits, plus also has a selection of local products and artisan crafts. The staff are lovely, and alway on hand to recommend to visitors.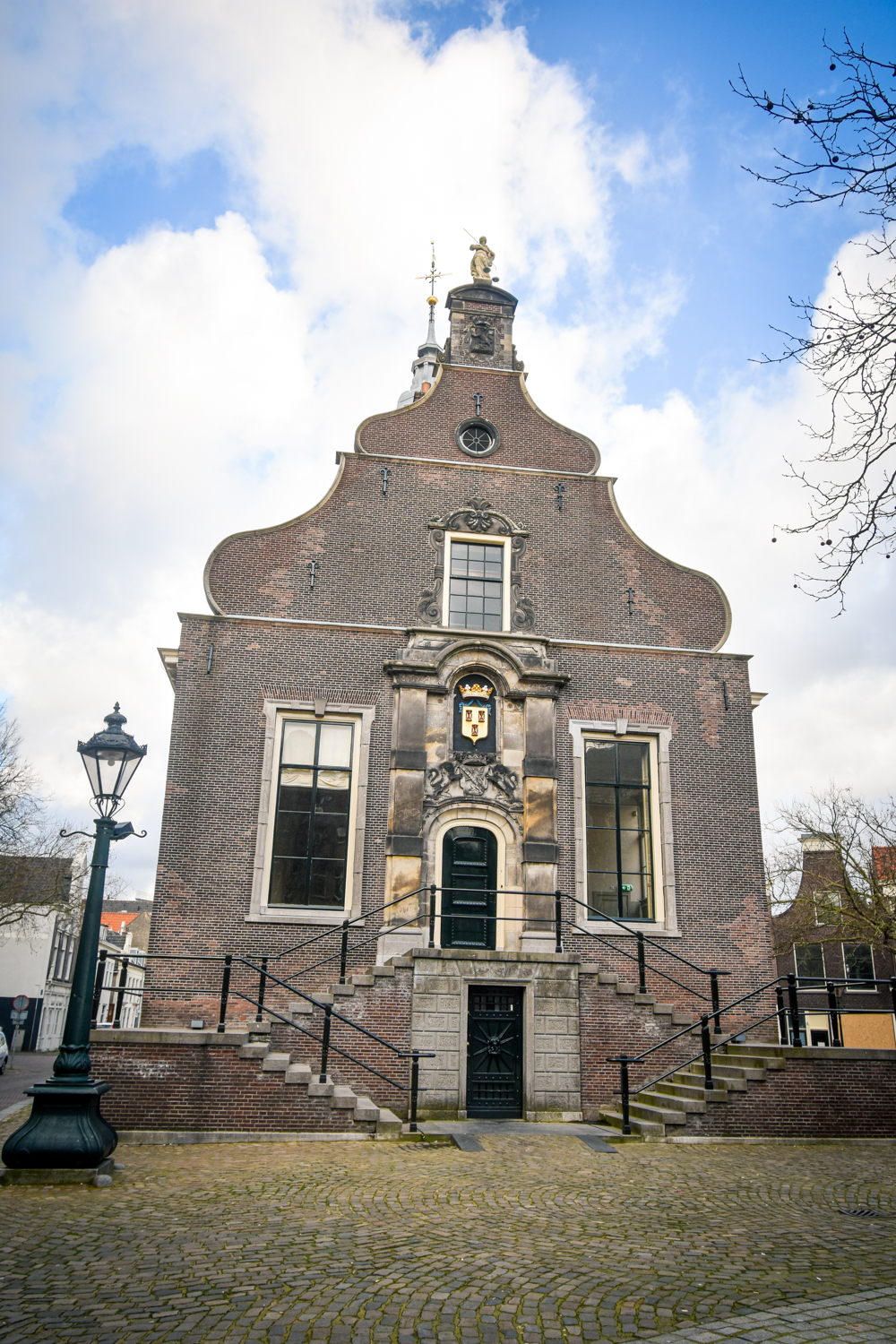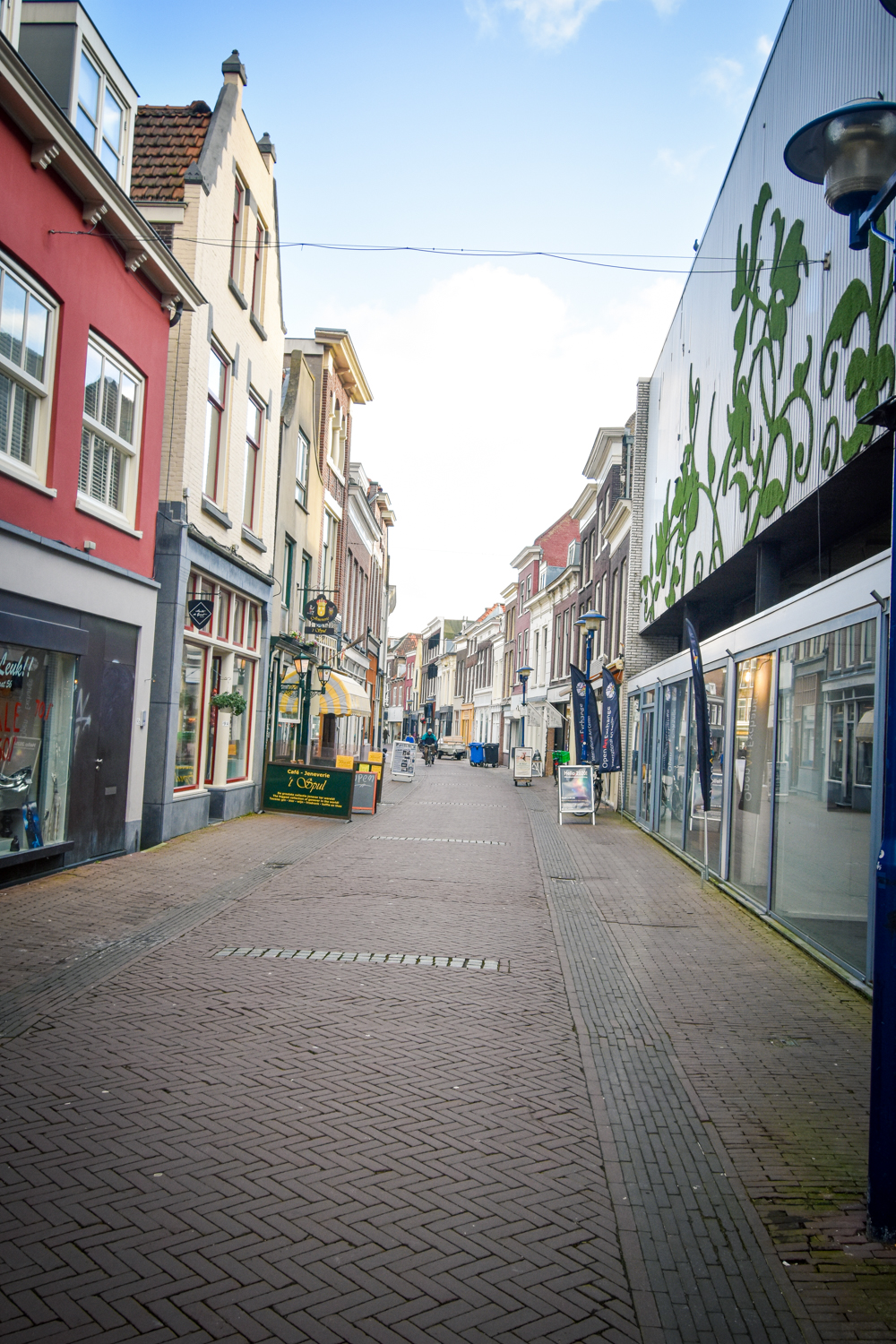 Getting to Schiedam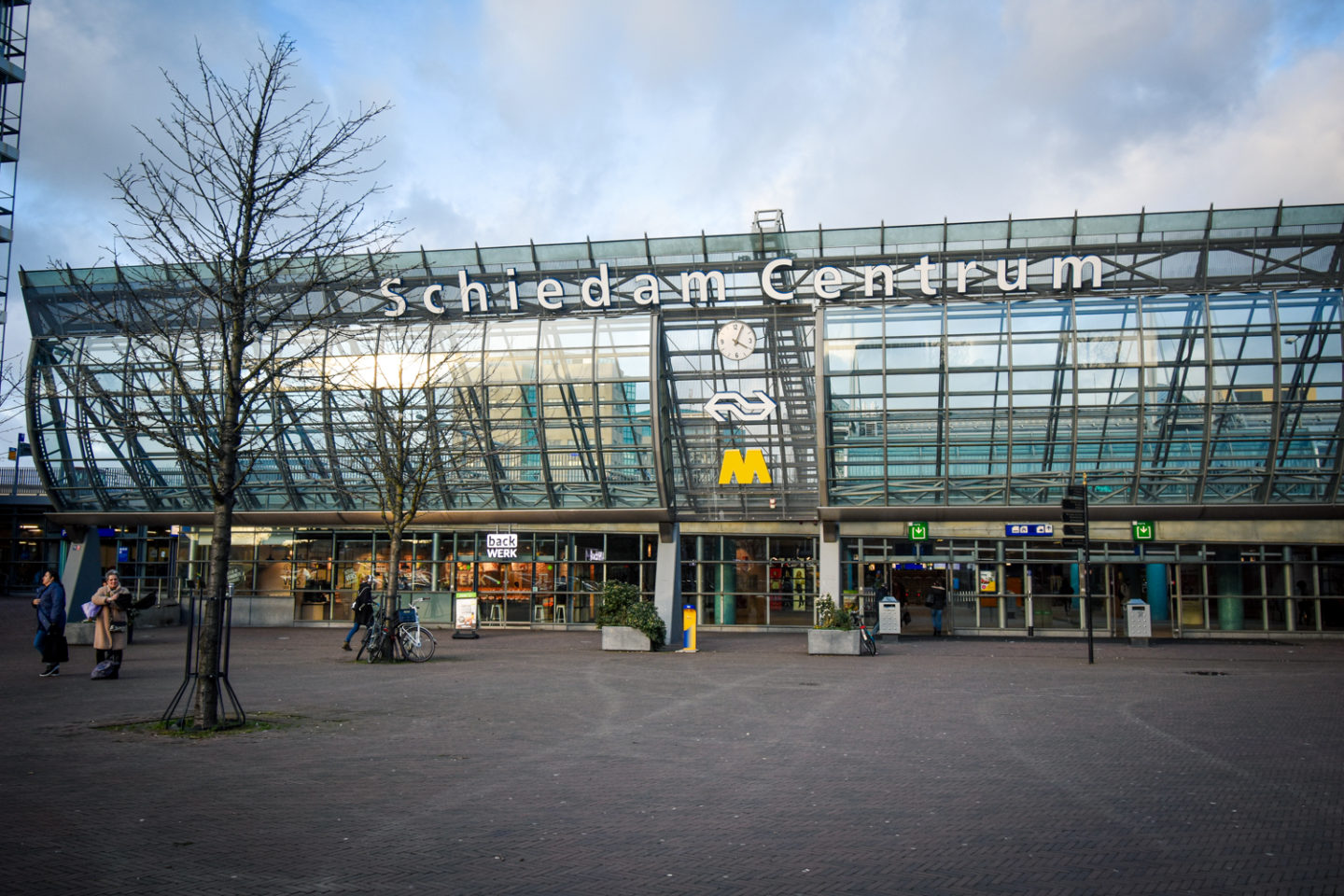 Schiedam is quite literally as easy to get to as any other area of Rotterdam. Schiedam Centrum is connected to Rotterdam Centraal by Sprinter or Intercity overland trains (to/from the direction of Den Haag) as well as being on metro line C. The trains are costlier (around €6) but quicker, however the metro only takes on average 12 minutes. Alternative methods of transport include the No. 38 bus and Tram Line 24.