We know banana bread was the unlikely star of lockdown 2020, and that we've all reached peak banana bread. We're viscerally aware everyone has their go-to, failsafe BB recipes, BUT allow us to help you level up by introducing: our Banoffee Bread –– the fluffiest, spongiest, softest, most delicious banana bread imaginable, made even better with the addition of salted caramel!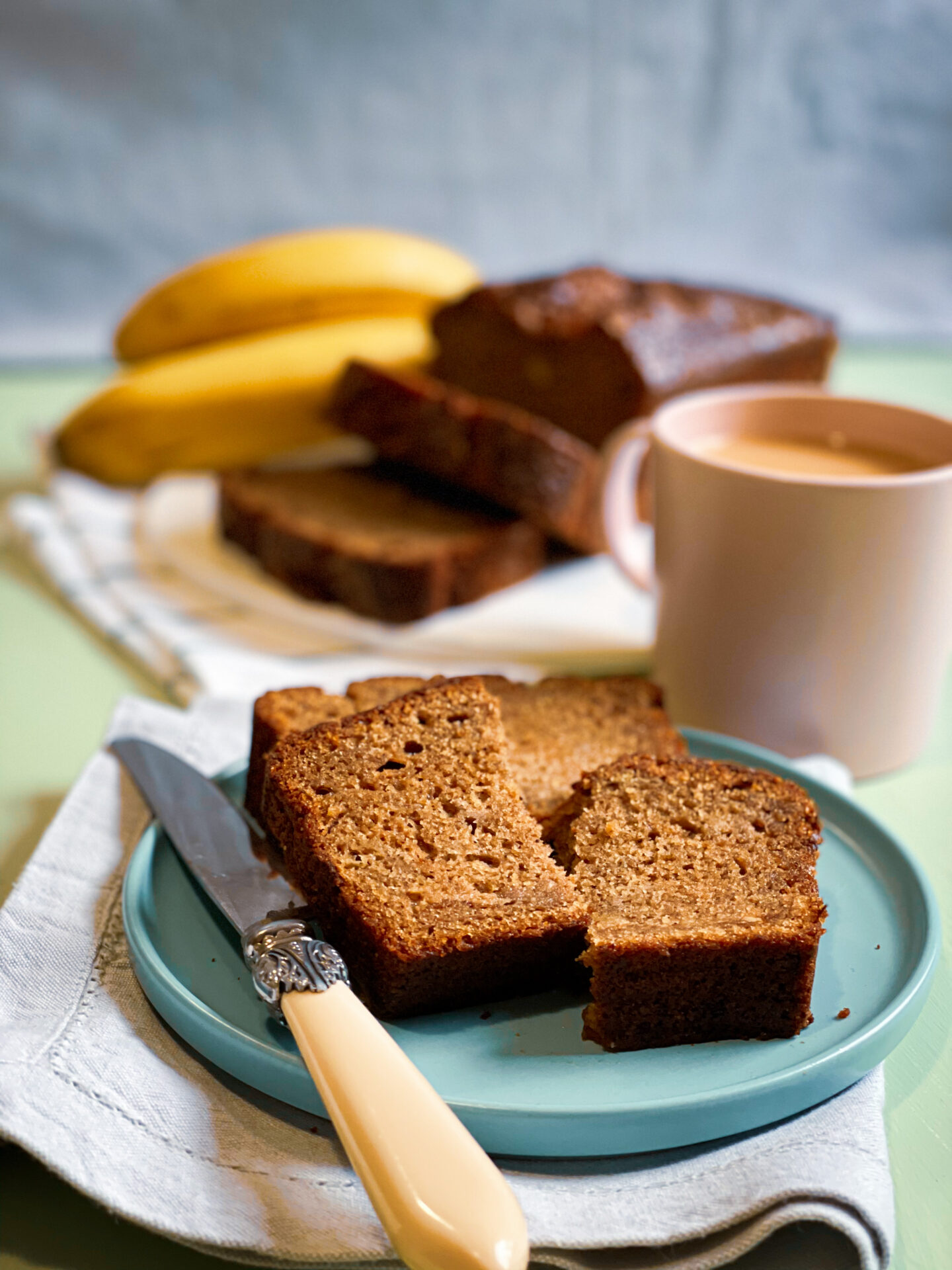 What's better than a delicious slice of perfectly spongy banana bread? Finding small pools and swirled layers of caramel throughout the batter in every bite, of course! Is there anything baked that the addition of salted caramel doesn't improve?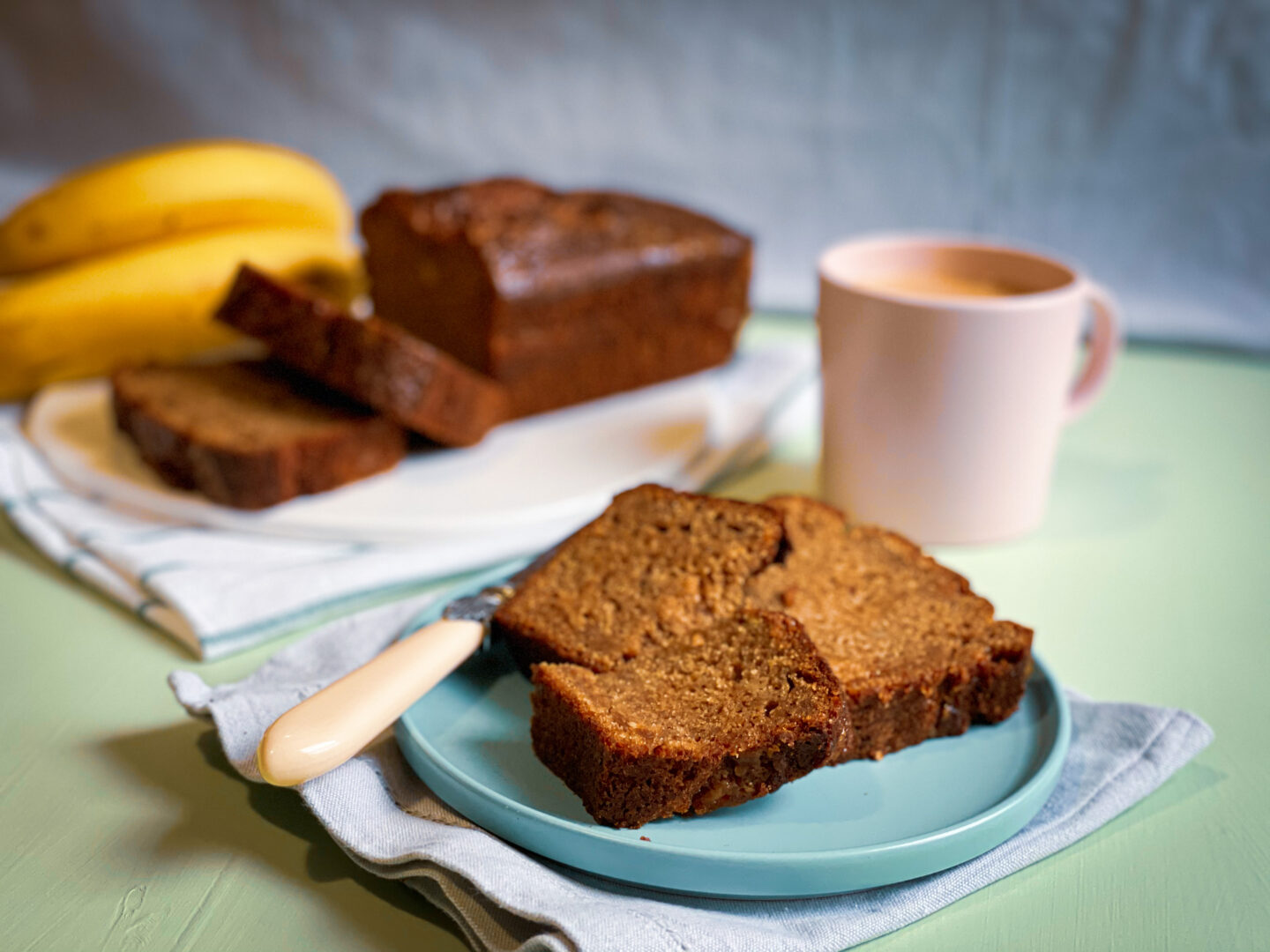 Better yet, this is a two for one –– so we already have the (accidentally vegan!) salted caramel sauce recipe here, so if you make this banoffee bread you're technically crossing two of our recipes off your list, and trust us: they go so beautifully together.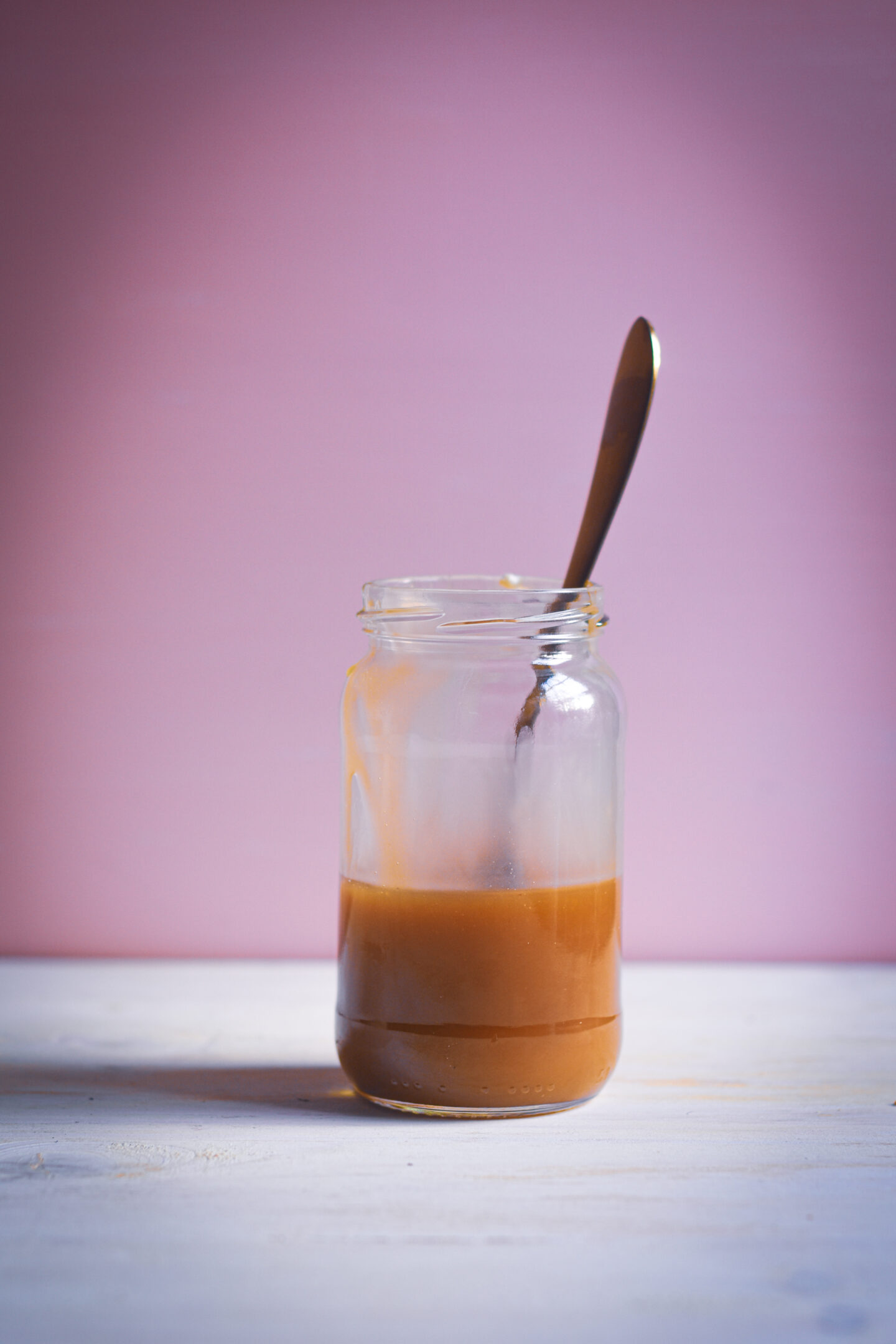 What else is amazing about this is the texture. Gone are the worries of it being crumbly, too dry or too moist. The reason being: there's no butter in this, just oil –– and anyone who's baked olive oil cakes will testify, the texture is far superior, and it's also faster as you don't have to wait for the butter to get to room temperature and then cream it to within an inch of its life to get a bit of air and structure into it. This batter can be made in ten minutes, and an hour later you've got the best banana bread you've ever tasted.
GastroGays Banoffee Bread 🍌🍯🍞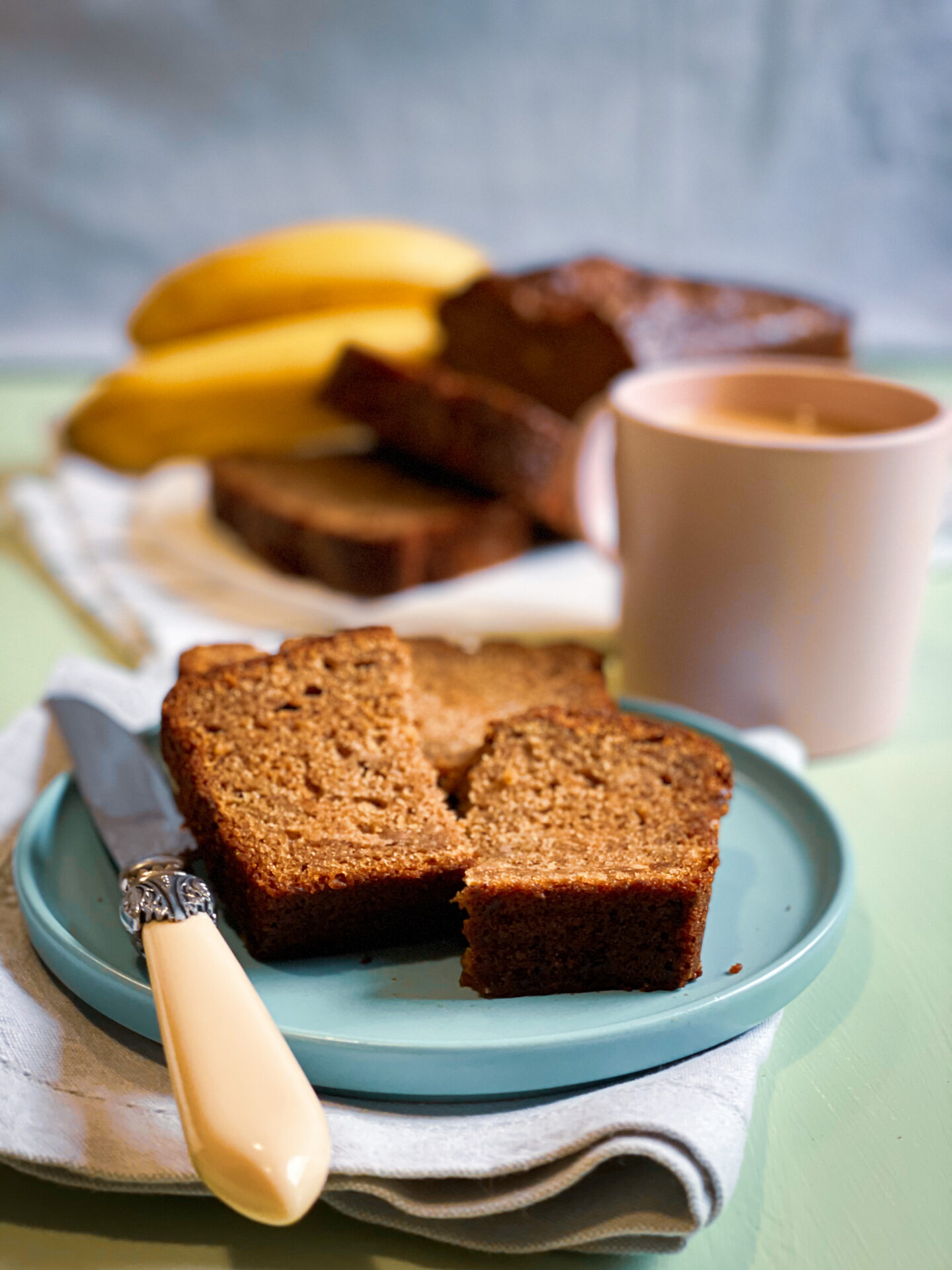 180g strong bread flour
3 medium-sized over-ripe bananas, mashed
1/2 tbsp baking powder
170g dark brown sugar
2 eggs (large, free-range if you can)
1 tsp ground cardamom and 2 tsp ground cinnamon (optional)
1 tsp fine salt
150ml Extra Virgin Olive Oil (we like Pomora in this recipe)
100g/several TSBP salted caramel (recipe here)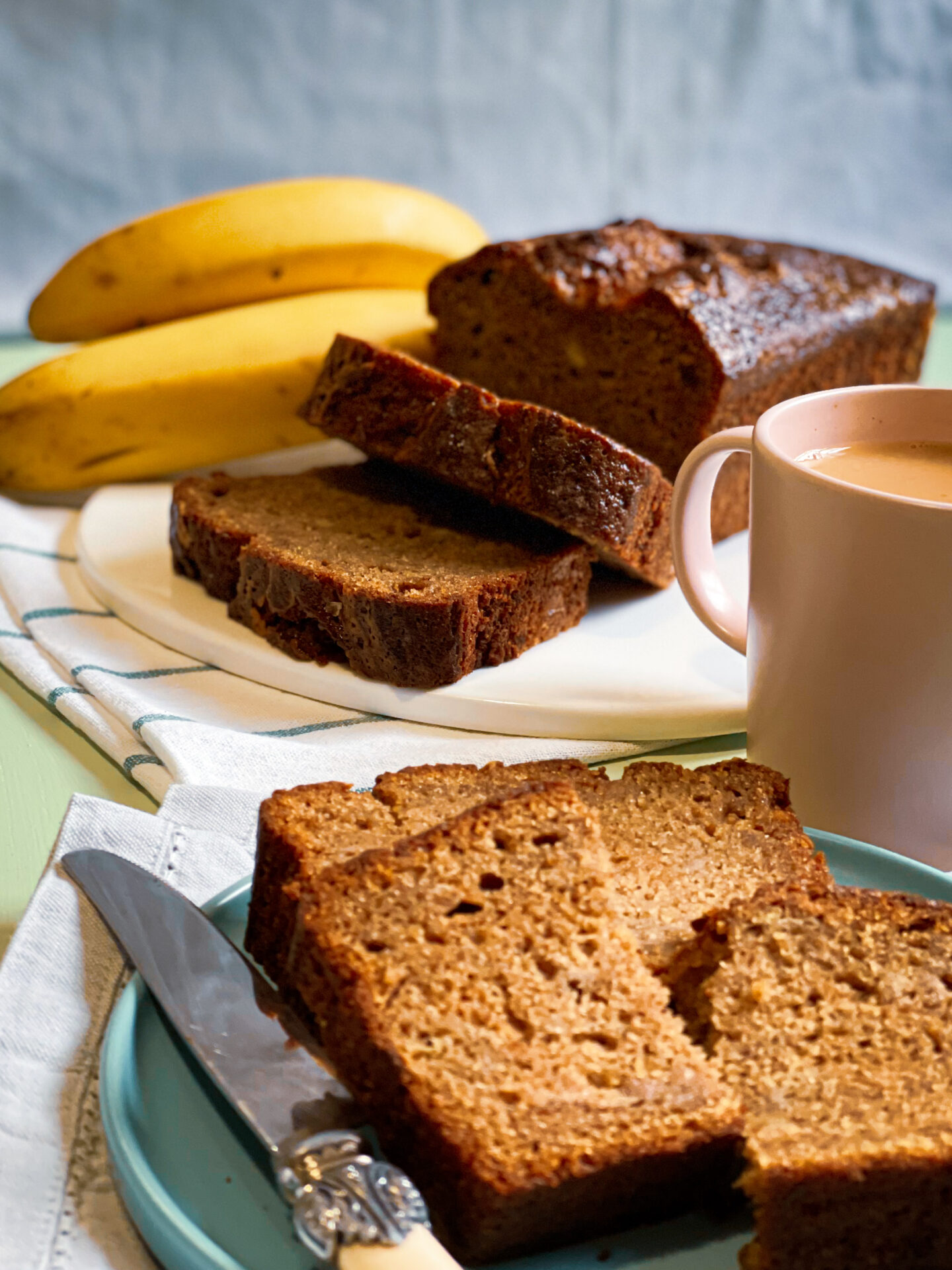 Sift your flour, baking powder, salt and spices into one bowl and set aside, heat your oven to 180ºC.
Use a little oil to grease a loaf tin to bake the bread in using a pastry brush, line the bottom of the tin with baking paper and allow for overhang on the top and tail of the tin so that the baked banoffee bread is easily to just pull out as one piece once cooked and cooled.
In your main mixing bowl, beat the eggs, sugar and olive oil together for about two minutes until slightly thickened and glossy.
Add half the dry mixture, as well as the mashed banana and stir through the wet mixture to combine, follow with the rest of the dry mixture and mix just enough to combine.
Add half of the batter to the bottom of the tin and rap it once or twice on your work surface or counter to settle, then dollop half of the caramel over the surface, spreading into a layer or swirling with a skewer.
Follow with the rest of the batter and then finish with the other half of the caramel on the top, swirling to incorporate into the batter but still visible on top.
Bake in the centre of the oven for 45-60 minutes, or until nicely risen, a dark gold/light brown colour and a skewer or clean knife inserted comes out clean.
Allow to cool in its tin until just warm, then remove and cut into thick slices.
Keep in an airtight container for up to three days. This hold its texture so toasts really well, too.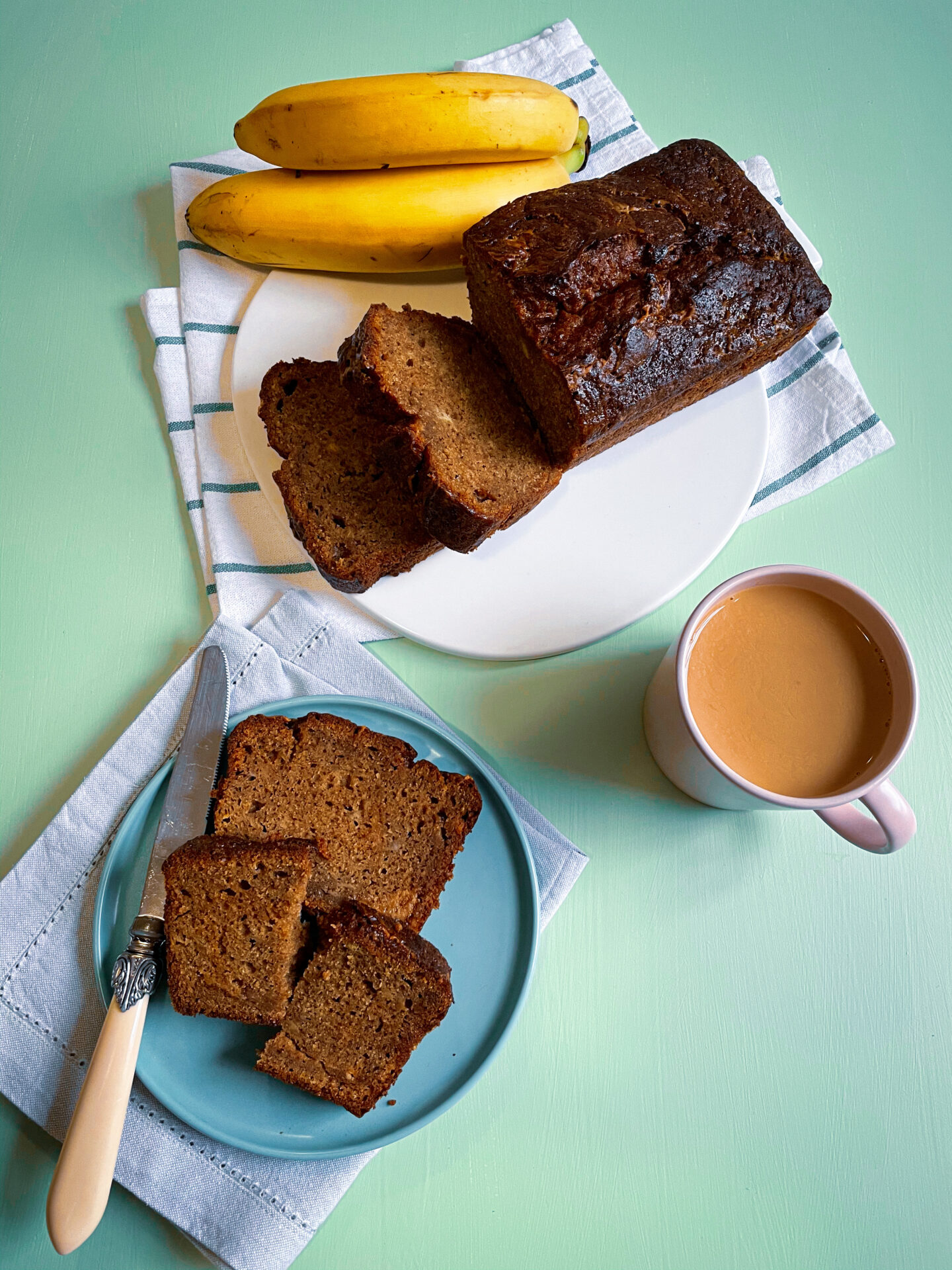 Tweak this recipe as you like, we know people love nuts in banana bread (pecans are the ideal date here) and you can sub out some of the plain flour for spelt or wholemeal (don't go too overboard though, we've tested this time and time again and plain strong white bread flour wins every time), you can even add in your own spices, dried fruit or dessicated coconut if you wish. You can also sub out the banana and caramel for carrot or courgette if you want to try something different.