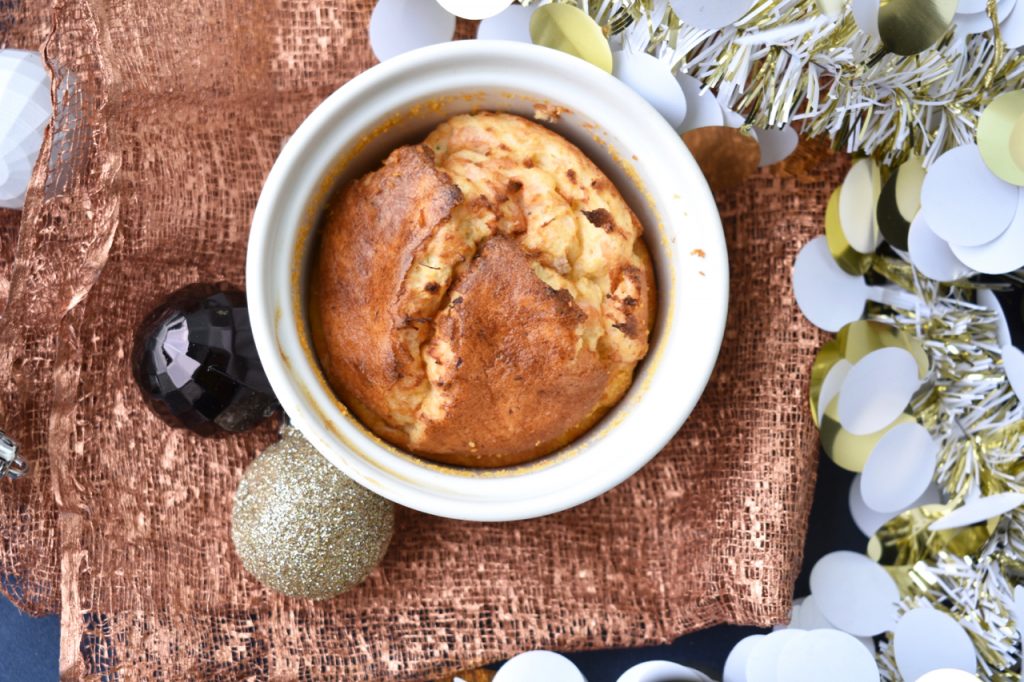 Christmas is often dictated by devilishly indulgent dishes, heavy with cream, crowned with cheese or with lashings of gravy lumped over everything. So much so, once the festive season rolls around you often crave something light and simple. We have the perfect recipe for a festive lunch dish, Christmas day starter or light bite – smoked salmon soufflé.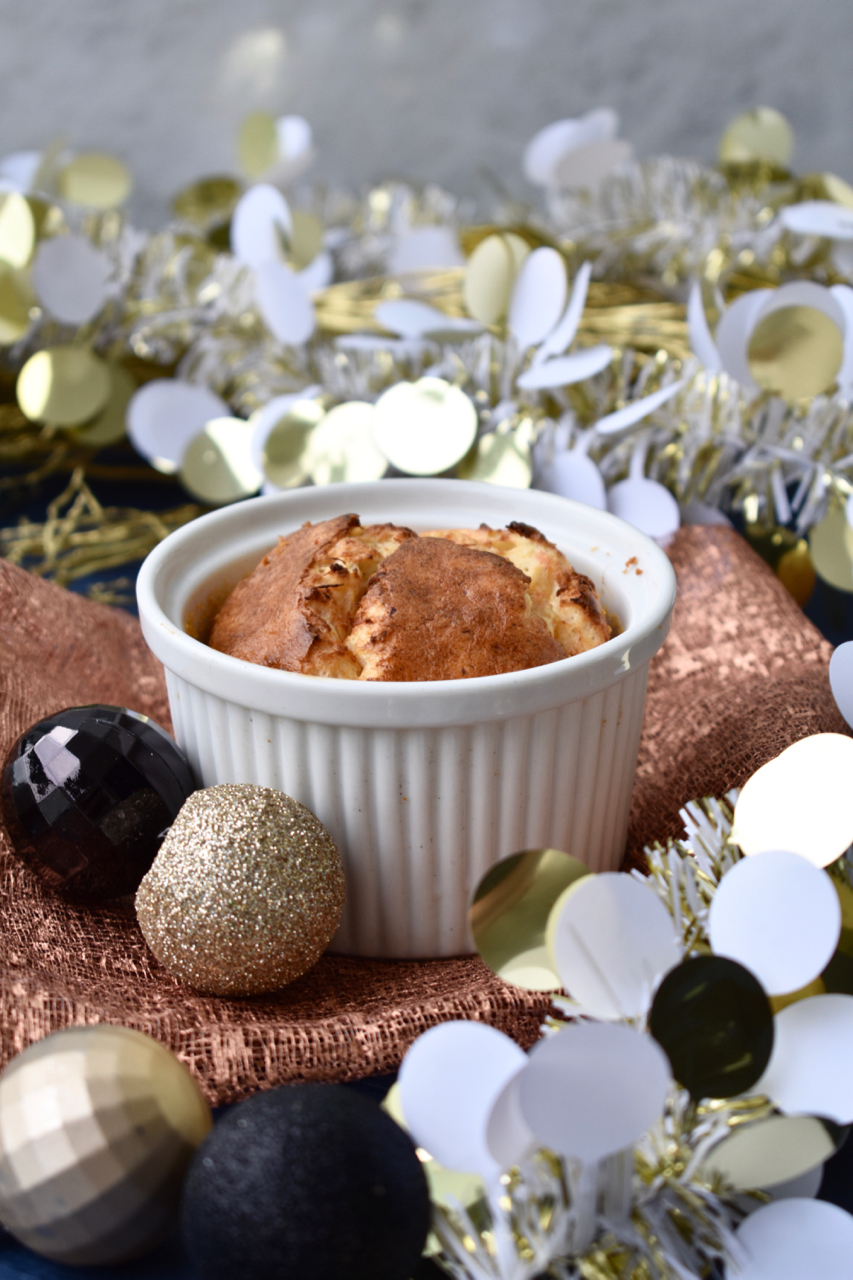 Simple Salmon Soufflé
Serves two
25g butter
25g plain flour
150ml milk
3 large eggs, separated
100g smoked salmon (we adore Burren Smokehouse in Co. Clare and Frank Hederman in Cork), chopped
salt, pepper and nutmeg
butter and fine, dried breadcrumbs, for greasing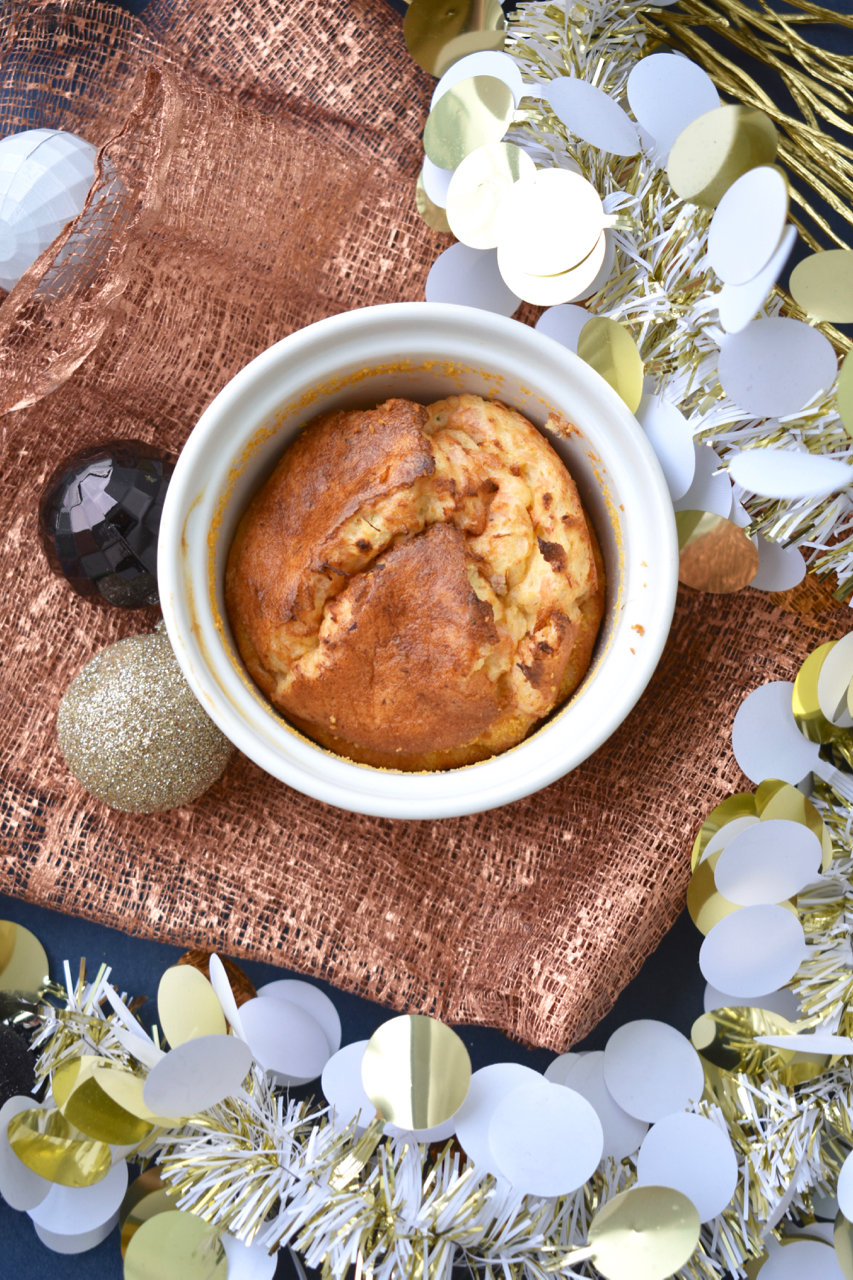 1. Make a roux by melting the butter in a saucepan until bubbling and whisking in the flour, cooking out for a minute or so before adding in the milk bit-by-bit to create a thick and creamy white sauce. Remove from the heat to cool.
2. Meanwhile, prepare two large ramekins by greasing the interior with a little butter and coat in breadcrumbs. Pre-heat the oven 200ºC with a deep baking tin or casserole dish inside filled with about 200ml water as a bain marie.
3. Add the eggs one-by-one to the cooling creamy mixture along with salt, pepper and a pinch of nutmeg. Beat vigorously to make it come together, then stir in the smoked salmon pieces.
4. Now, whip the three egg whites with a pinch of salt (a stand mixer is a life-save here!) for about 4-5 minutes until it just holds its shape.
5. Carefully fold the egg whites into the creamy salmon sauce with a stainless steel slotted spoon using a figure '8' shape until all incorporated, but don't over mix and knock out all the air.
6. Gently spoon into the ramekins, carefully pop into the bain marie and bake for 18-20 minutes until risen and golden. Serve immediately!
 Looking for some more festive inspiration? Click through to more of our Christmas recipes and features