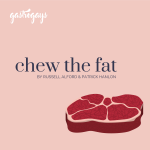 So here we are, 12 weeks later. Three months since we took you on a tour of our local area, The Boyne Valley, for the first episode of "Chew The Fat". Thousands upon thousands of listens later, episode after episode of fantastically interesting and diverse personalities, after the newspaper articles, inclusions and mentions, after the dizzying heights of topping the Apple Podcasts charts on many occasions, it's time to say goodbye (for now) to Chew The Fat. The first series was supposed to be just six episodes long as a bit of a first foray and introductory trial, but we never expected the huge reception we got, so had to double it to keep feeding your appetite! But now, we're taking a break from chewing the fat and bowing out for season one with our final episode…
We always had it in the back of our minds that it would just be us two in the final episode, then we actually put the feelers out about what the listeners wanted for the final podcast and a lot of people really wanted an episode of just us two chatting and chewing the fat. So – what you want, you get! We kept it simple, sitting at our kitchen island with mugs of tea and coffee, chatting through our pasts, our careers which led us to create both our blog and the podcast we hope you've enjoyed over the past while.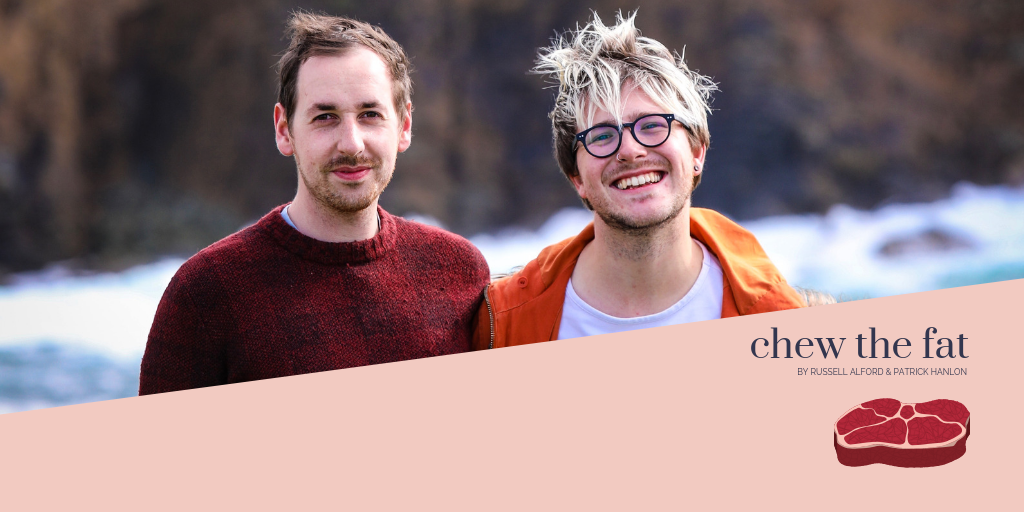 We also go through some of our personal struggles which we rarely speak about, or which rarely play into our dealings as bloggers and writers – but are integral parts of who we are as individuals. You know us by now – we cut the bullshit and are forever keeping it real and incredibly honest; this weeks' episode is no exception.
A little different from the past eleven episodes, but one we hope you'll really enjoy. If you do, let us know, we might make it a podcast in it's own right in future? Who knows! Either way, we're incredibly grateful for the support and love over the past 12 weeks and we look forward to bringing back Chew The Fat in October for another 12-episode series which will have a great variety of voices from the world of food, farming and… further afield!
IF YOU'D LIKE EARLY ACCESS TO FUTURE EPISODES OF CHEW THE FAT, OR JUST OFFER SUPPORT TOWARD WHAT WE DO PLEASE PLEDGE ON OUR PATREON PAGE! ALTERNATIVELY, YOU CAN MAKE A ONE OFF DONATION ON OUR PAYPAL PAGE.