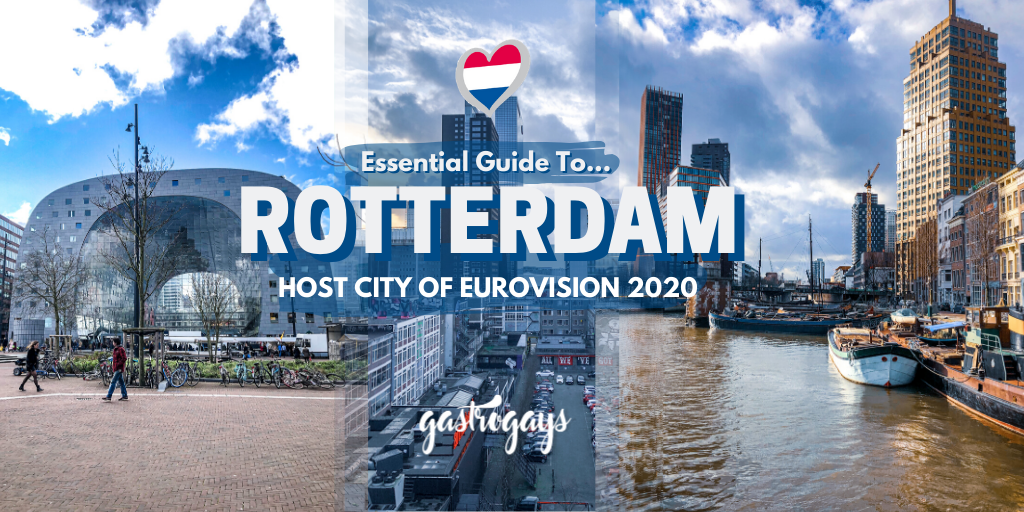 Each May we get to revel in a new location, or return to somewhere we've been before, as the travelling musical circus that we all call Eurovision lands in another host city. This year, for the first time ever, Rotterdam is the Eurovision Song Contest host city and its port of call, as the Contest returns to Dutch territory for the first time since 1976 – so it's been long-awaited.
Earlier on in the year, ahead of the biggest music competition in the world arriving in a couple of months, we took a research trip (with some guidance from our friends at Rotterdam & Partners) to check out what makes Rotterdam tick and to share all our tips and guidance on what to do and see, plus – of course – where to eat and drink in The Netherlands' second city.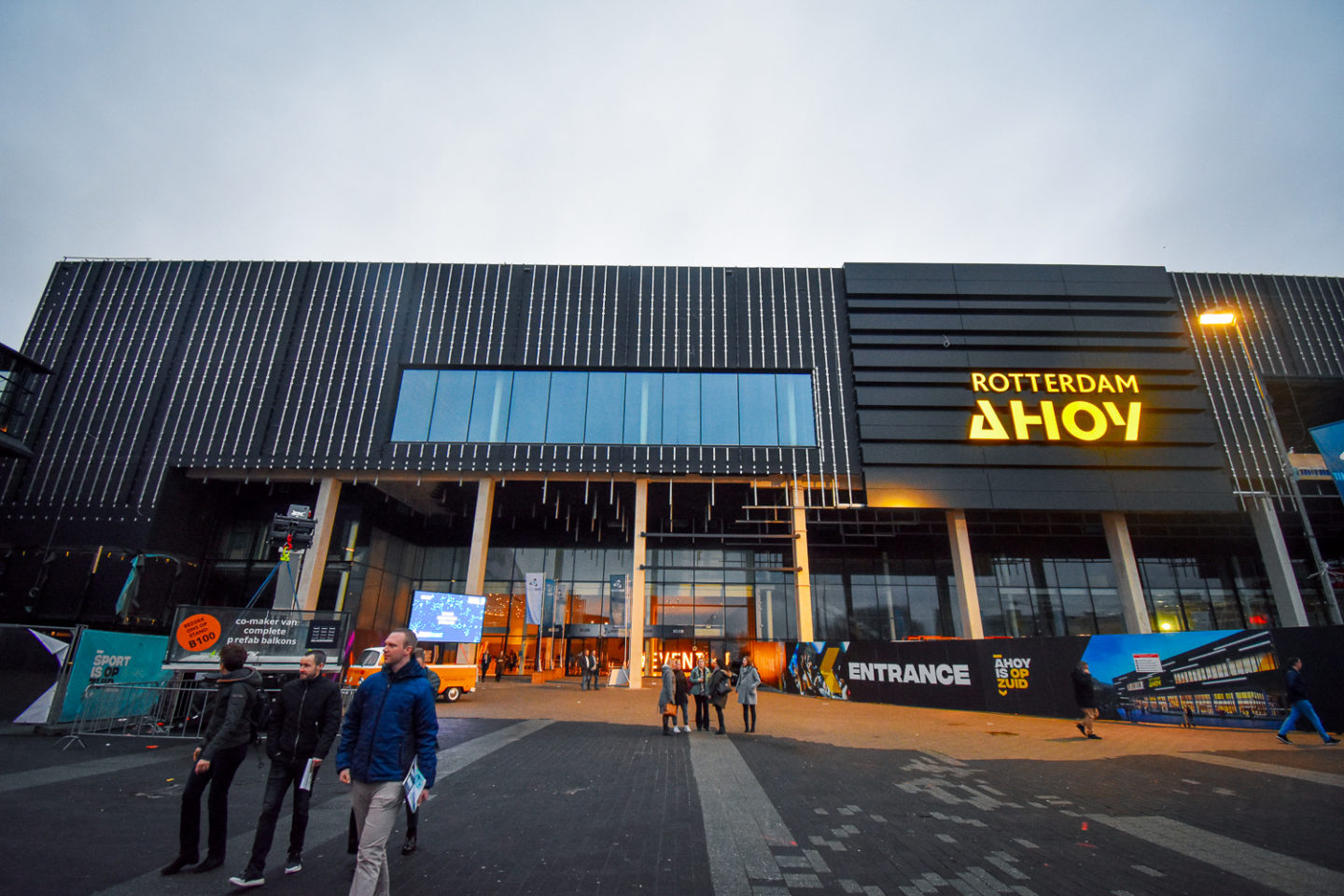 Like previous years (Stockholm | Kyiv | Lisbon | Tel Aviv) we compile these ahead of May for those travelling to the ESC, and the focus of these guides is always on practical getting-around information plus where to eat and drink that's affordable, fast, quick and delicious. So for those travelling there this May, here's everything we know and want to share about Rotterdam!
Skip To:
Food & Drink Casual Eats | Dinner & Fine Dining | Drinks & Bars
5 Things To See & Do In Rotterdam
Connecting From Schipol Airport
Getting To The Ahoy Arena (Eurovision 2020 Venue)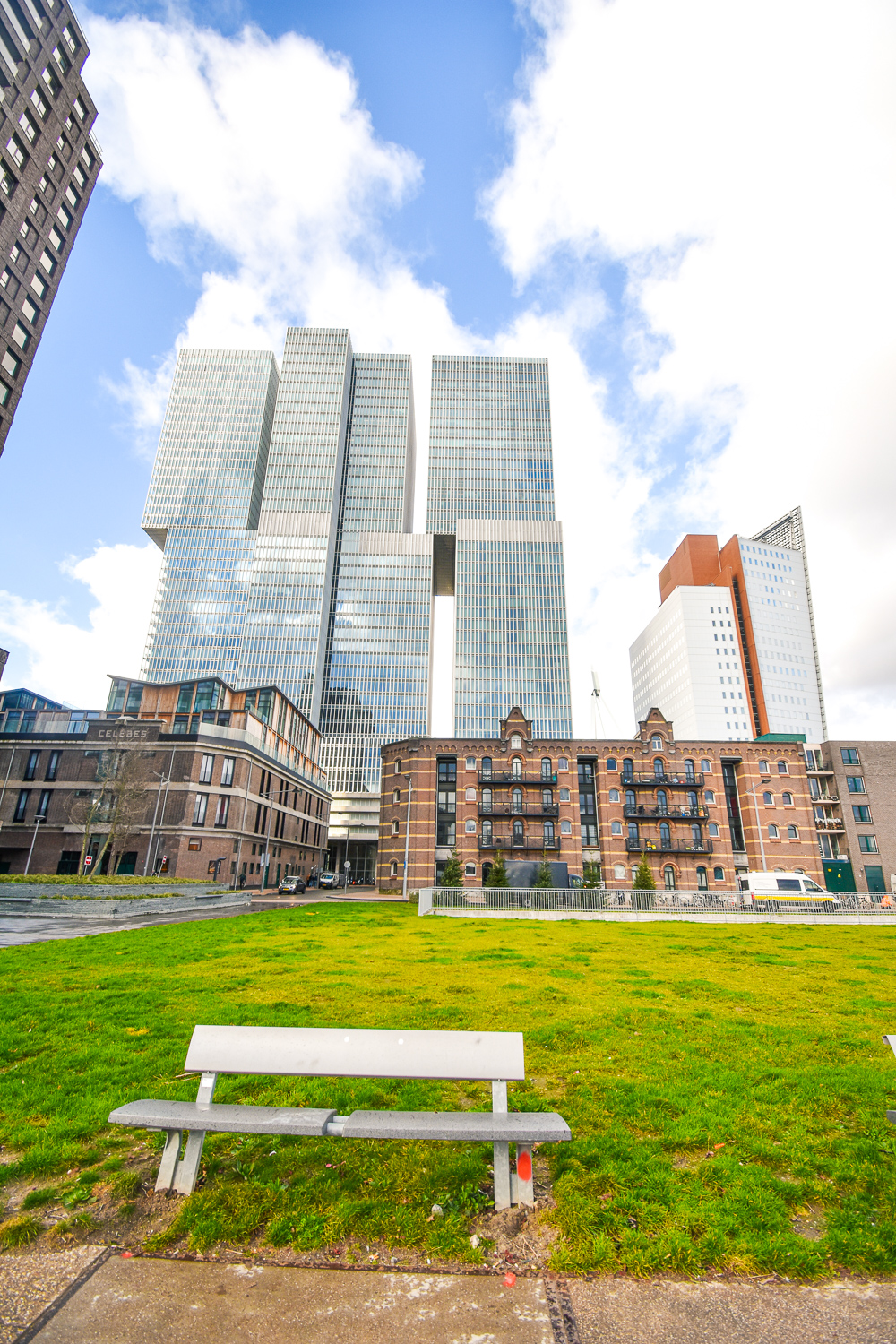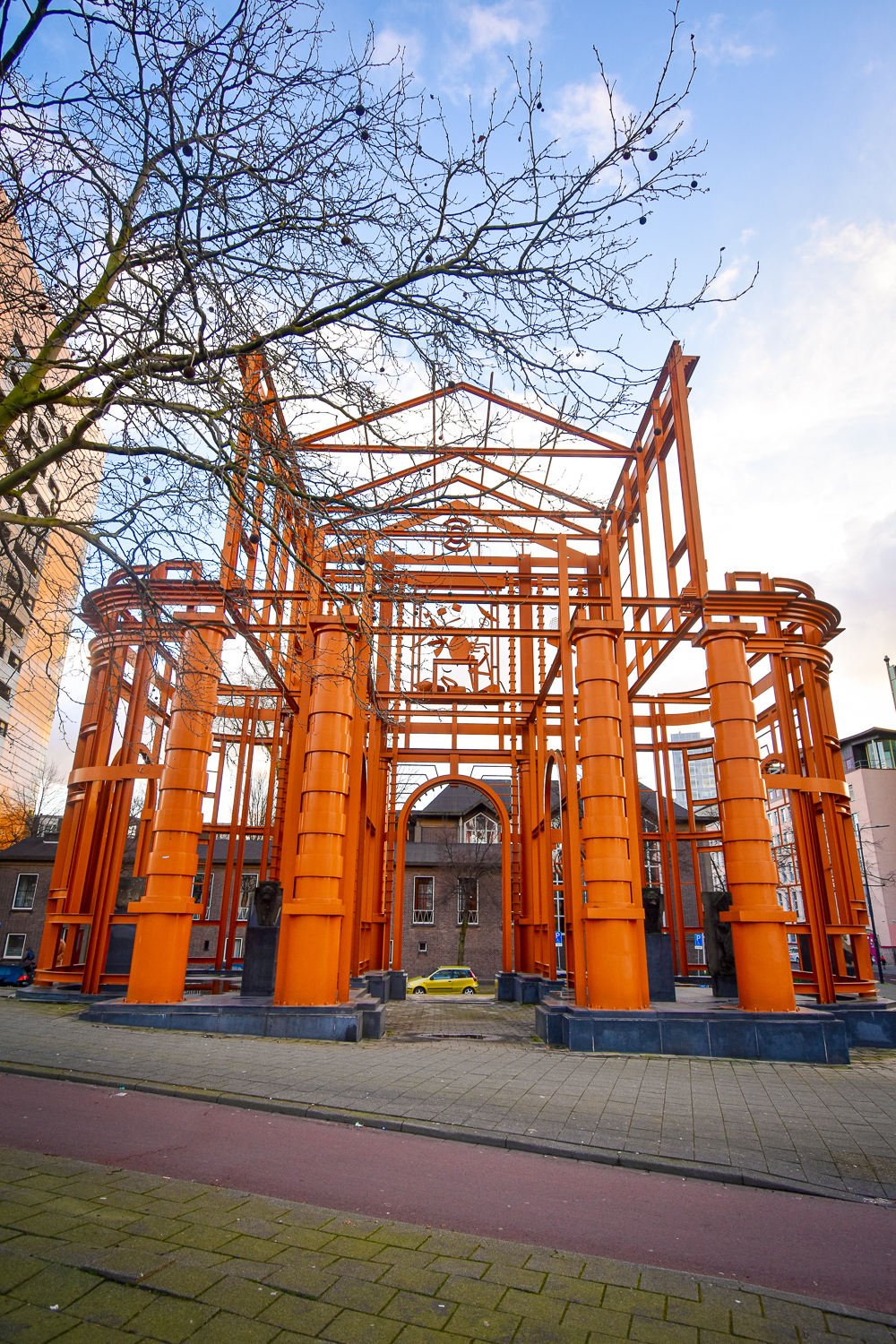 We all know about the issues around accommodation in Rotterdam this year and the huge spike in cost that's been reported. Sadly, we can't help you out on that one –– in fact, we still haven't gotten sorted ourselves. But we have relayed this to the local tourist board and pretty much everyone we met, so fingers crossed this sticky situation improves.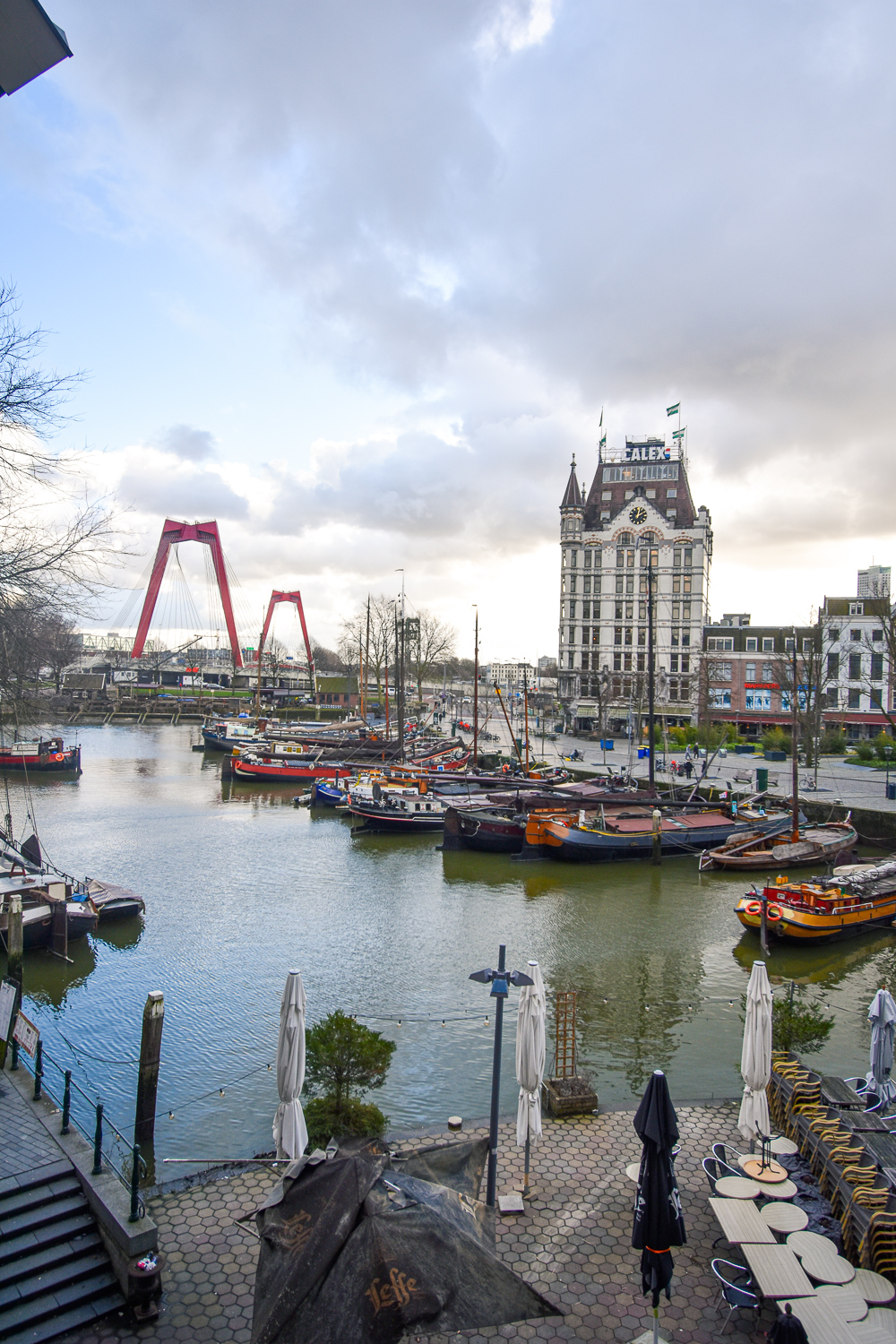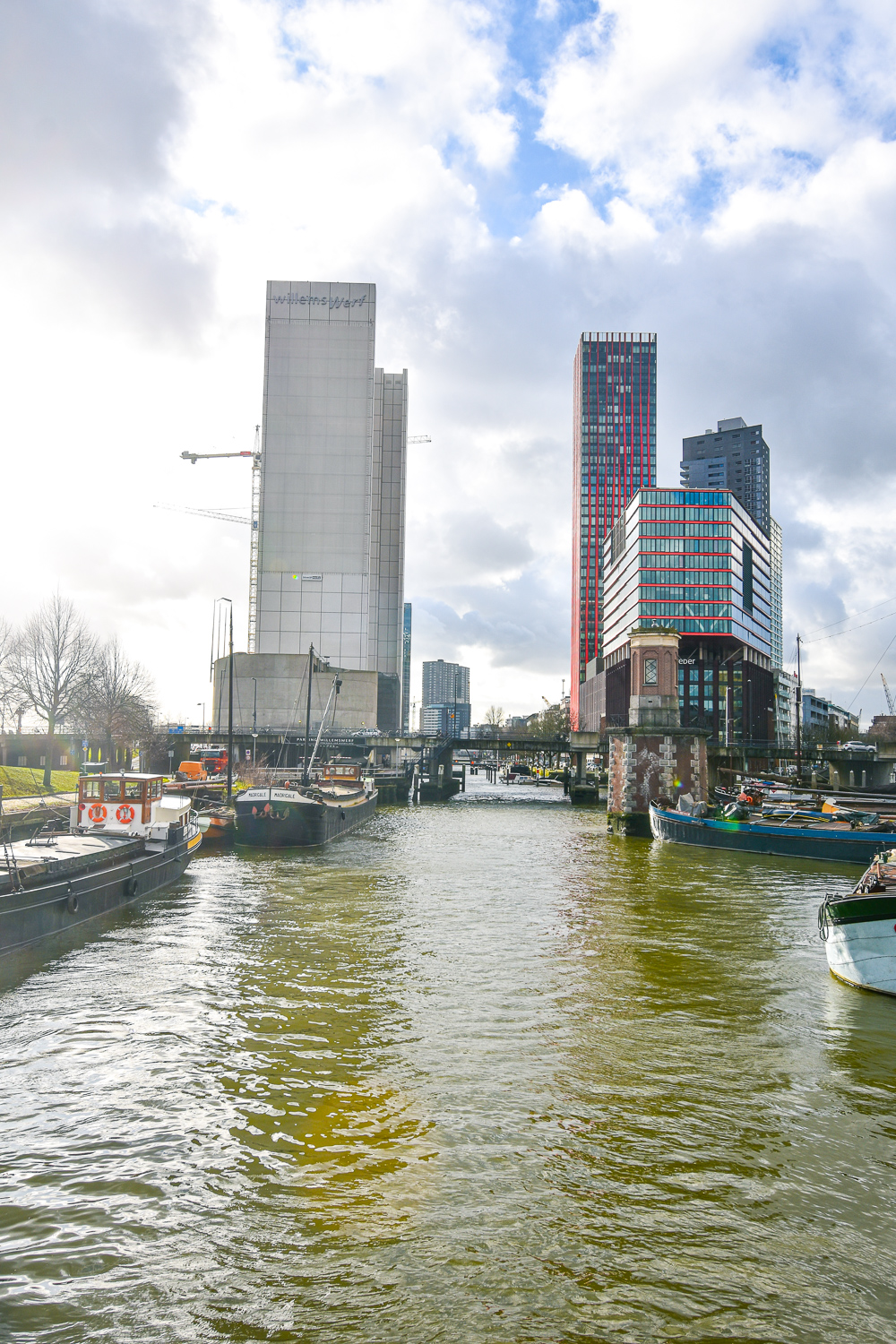 In the meantime, we can help in a small way by suggesting you expand your area search. Hear us out: The Netherlands is a very, very accessible country with its cities lying quite close to one another and excellent transport infrastructure, so you might consider basing yourself in Schiedam, Delft, Dordrecht or a little further out in The Hague, Utrecht, Leiden or Amsterdam.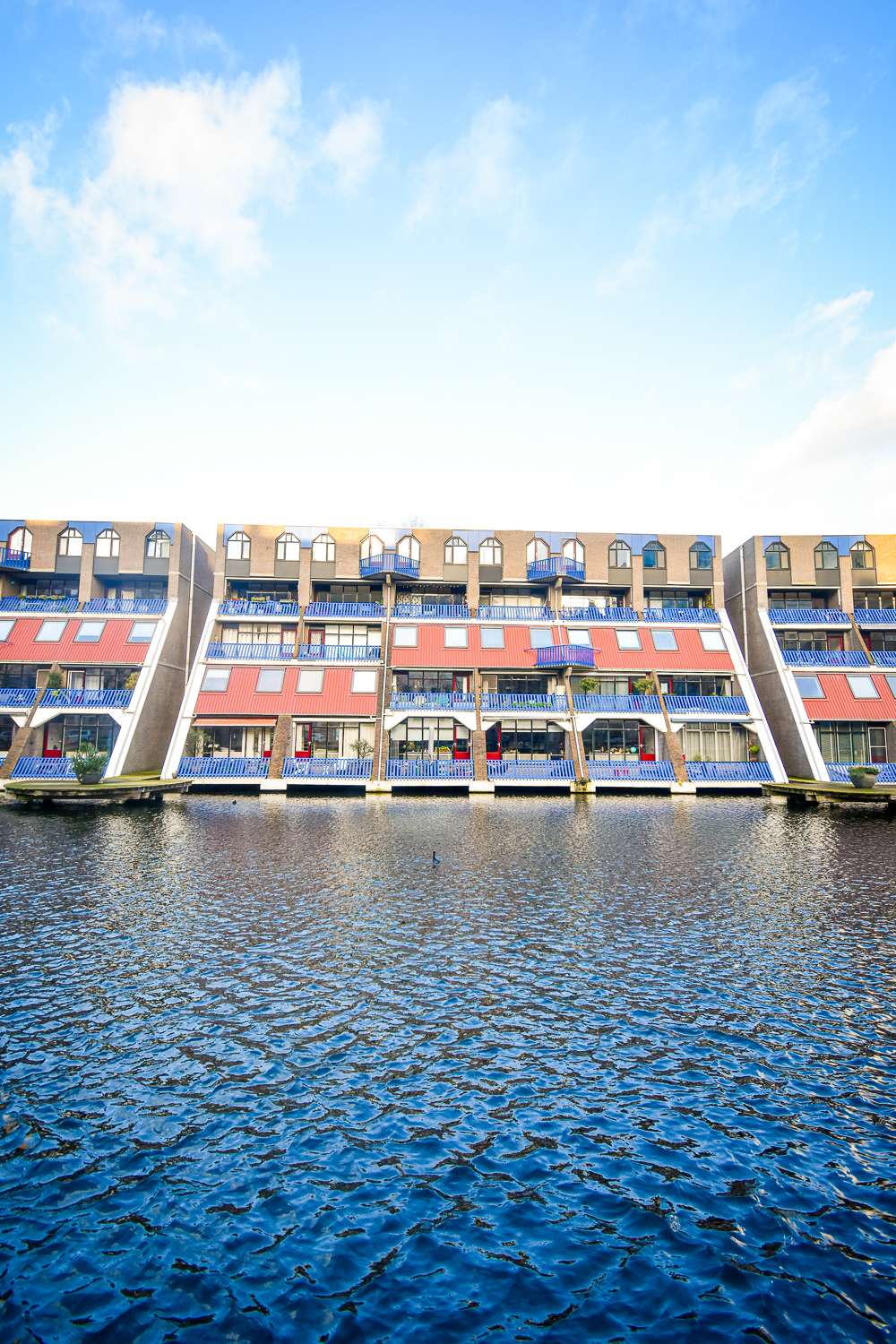 Where To Eat in Rotterdam | Casual/Cheap Eats
Set on William Boothlaan, this spot reflects the Sixties vibe of architecture on the street its based on with its plush, old-meets-new, kitsch-meets-industrial interiors. Closed entirely on Mondays, they open the rest of the week from 9am in the morning 'til midnight or 1am, so this really is an all-day affair.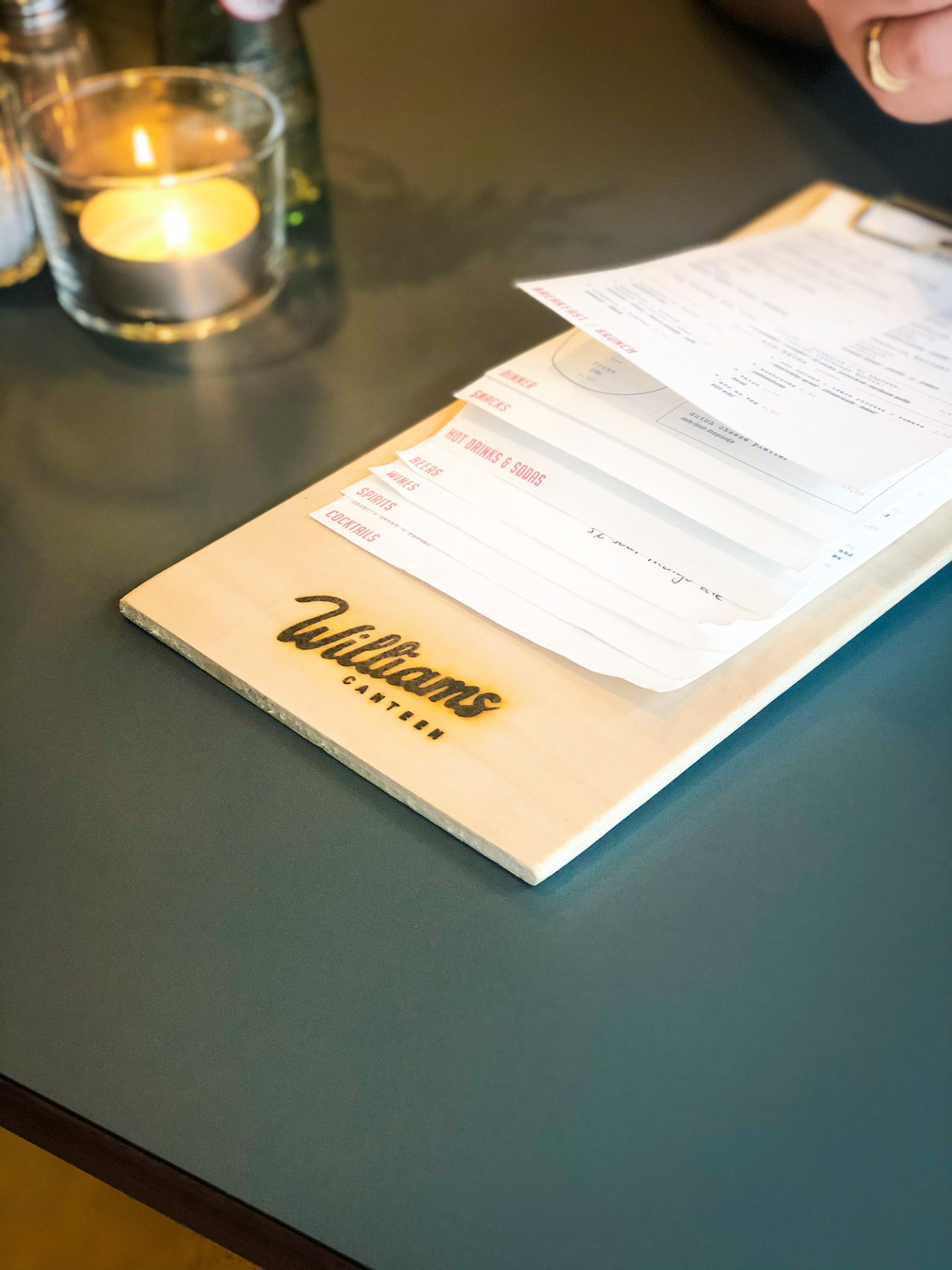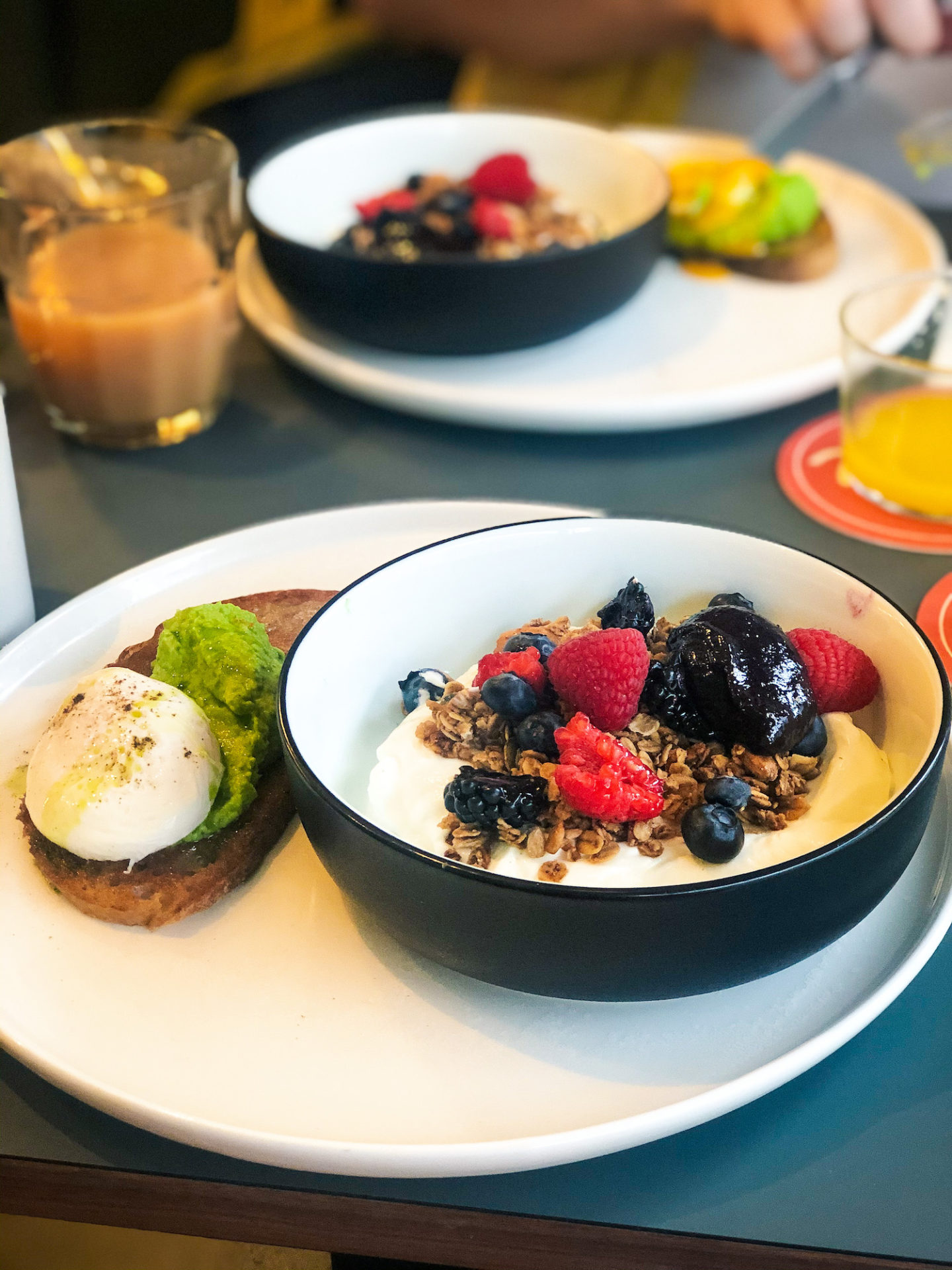 Stop by for a lazy brunch, hearty lunch, a couple of plates to savour in the evening and it's always a good spot to grab an exceptionally-made coffee (well-made filter is big here) or a drink. They have a particularly wonderful value, filling breakfast which includes a poached egg on avocado toast, granola with yoghurt and berries, orange juice and coffee for €8 each.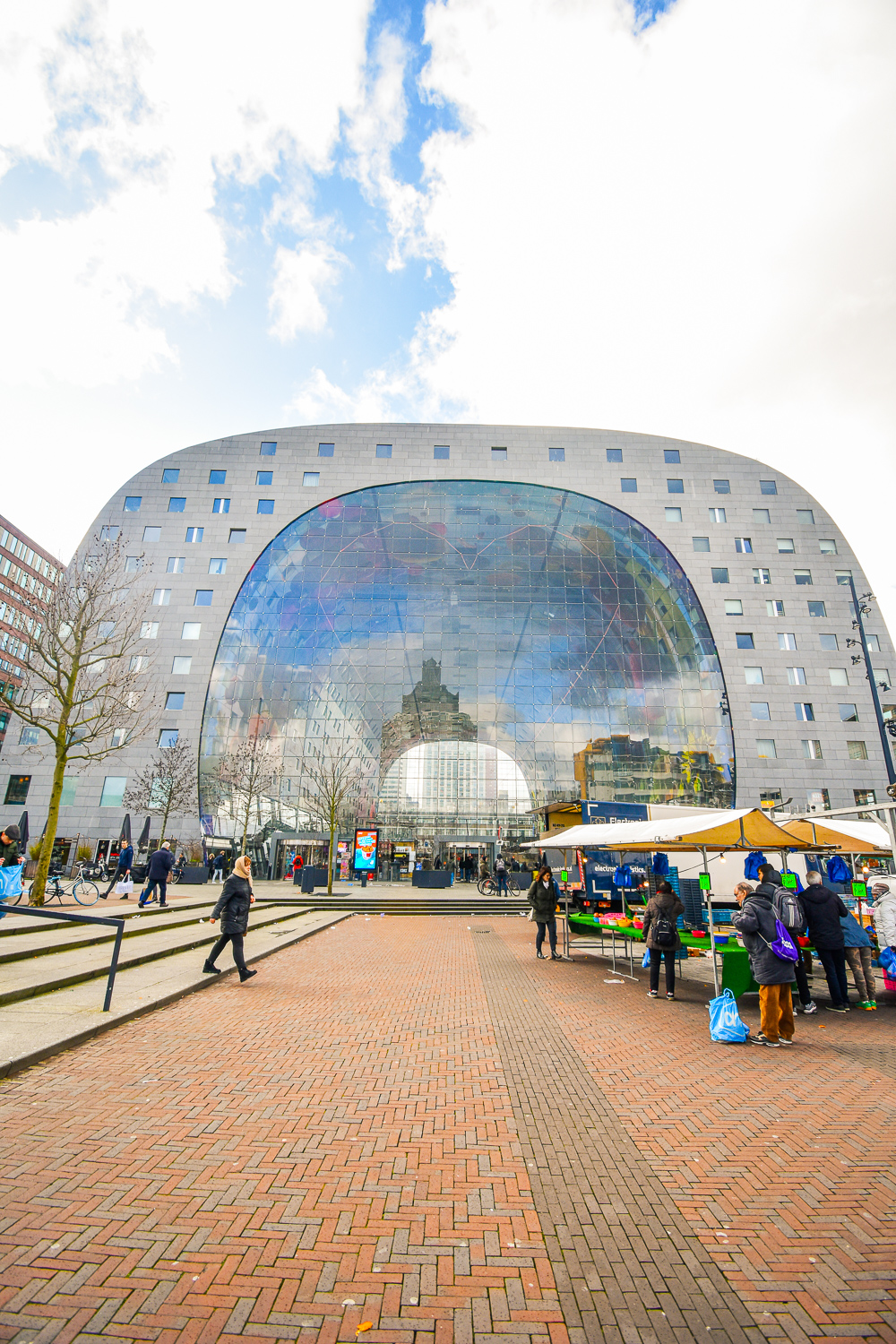 You can't miss the Markthal, the central indoor food market of the city with stalls selling everything from coloured cheese and herring to spices and kebabs. An incredibly unique building, opened in 2014, the Markthal is located on the ground floor of a huge glass-fronted horseshoe-shaped building, with luxury apartments curving upwards on either side and the biggest painting in the city above everyone's heads. 'Horn of Plenty', the title of the work by Arno Coenen, is sometimes referred to as 'The Sistine Chapel of Rotterdam' –– the city's modern equivalent of Michelangelo's Sistine Chapel ceiling painting.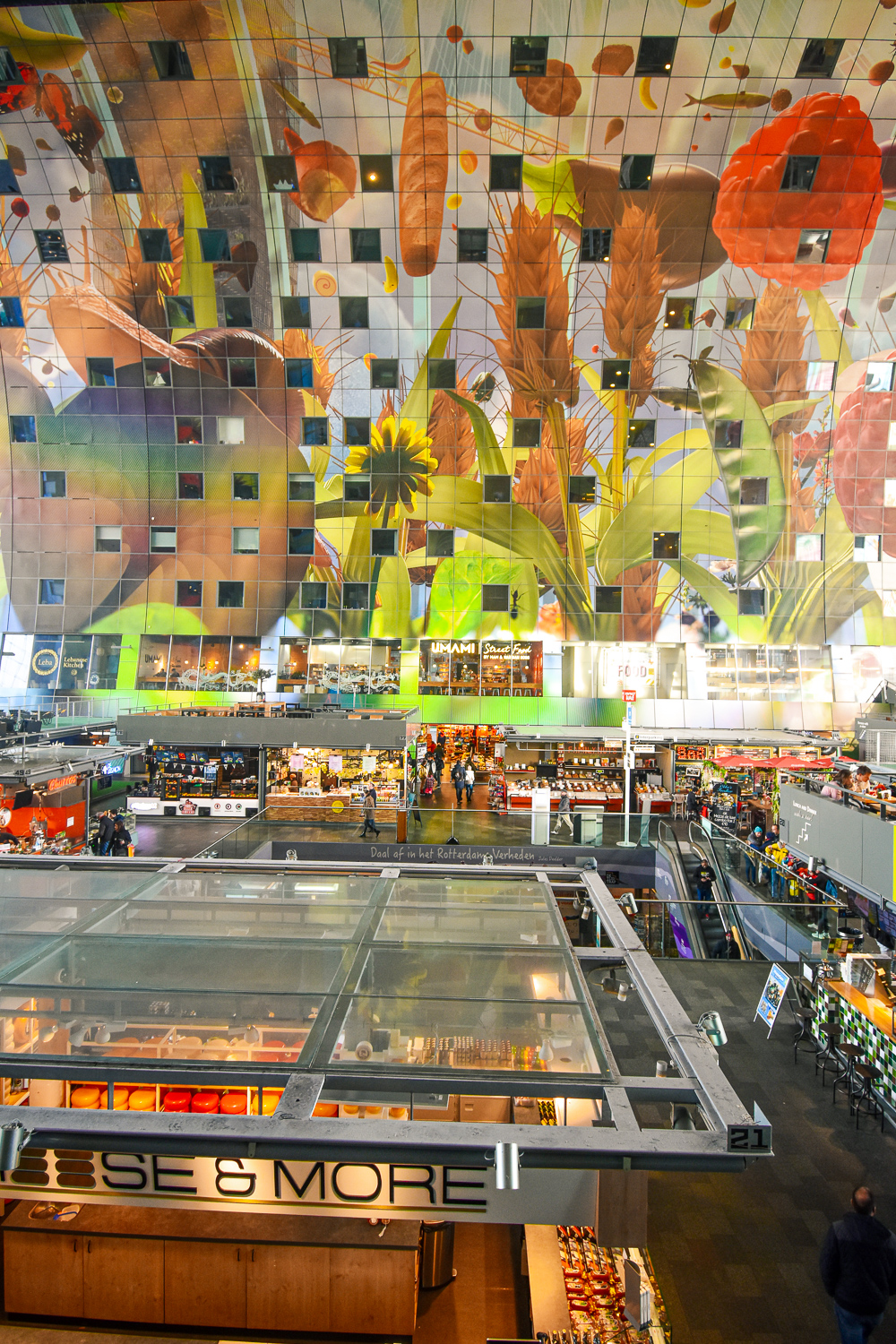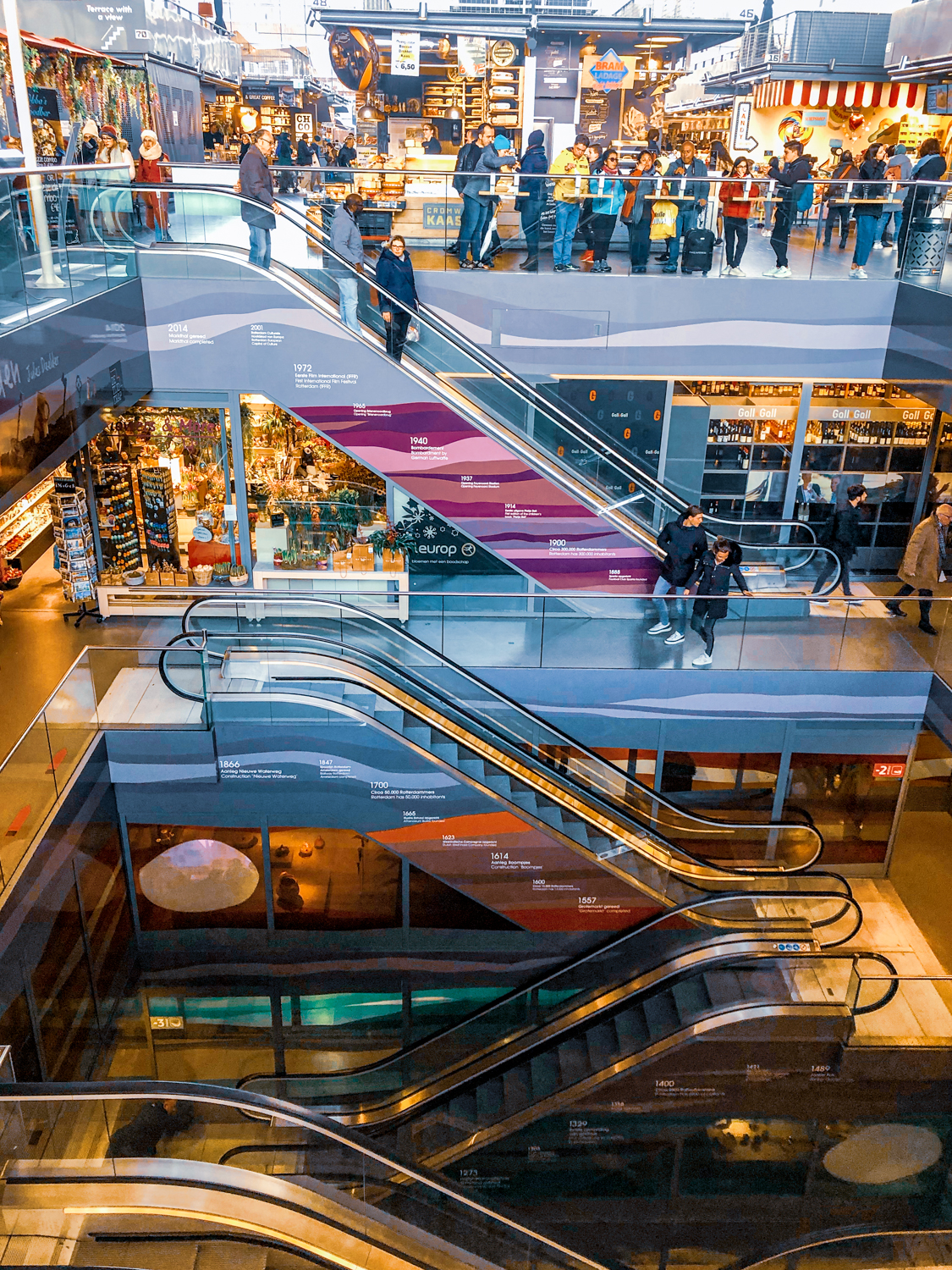 De Tijdtrip is an exibition woven into the various subterranean levels of the building which display some of the important archeological finds uncovered when this building was being built.
What to eat here? Whatever takes your fancy –– choose between various restaurant outlets and food stores and eat your way around the large space. We enjoyed cheese at Rotterdam Oude Kaas and fried fish portions in a sweet spice blend at Royal Fish.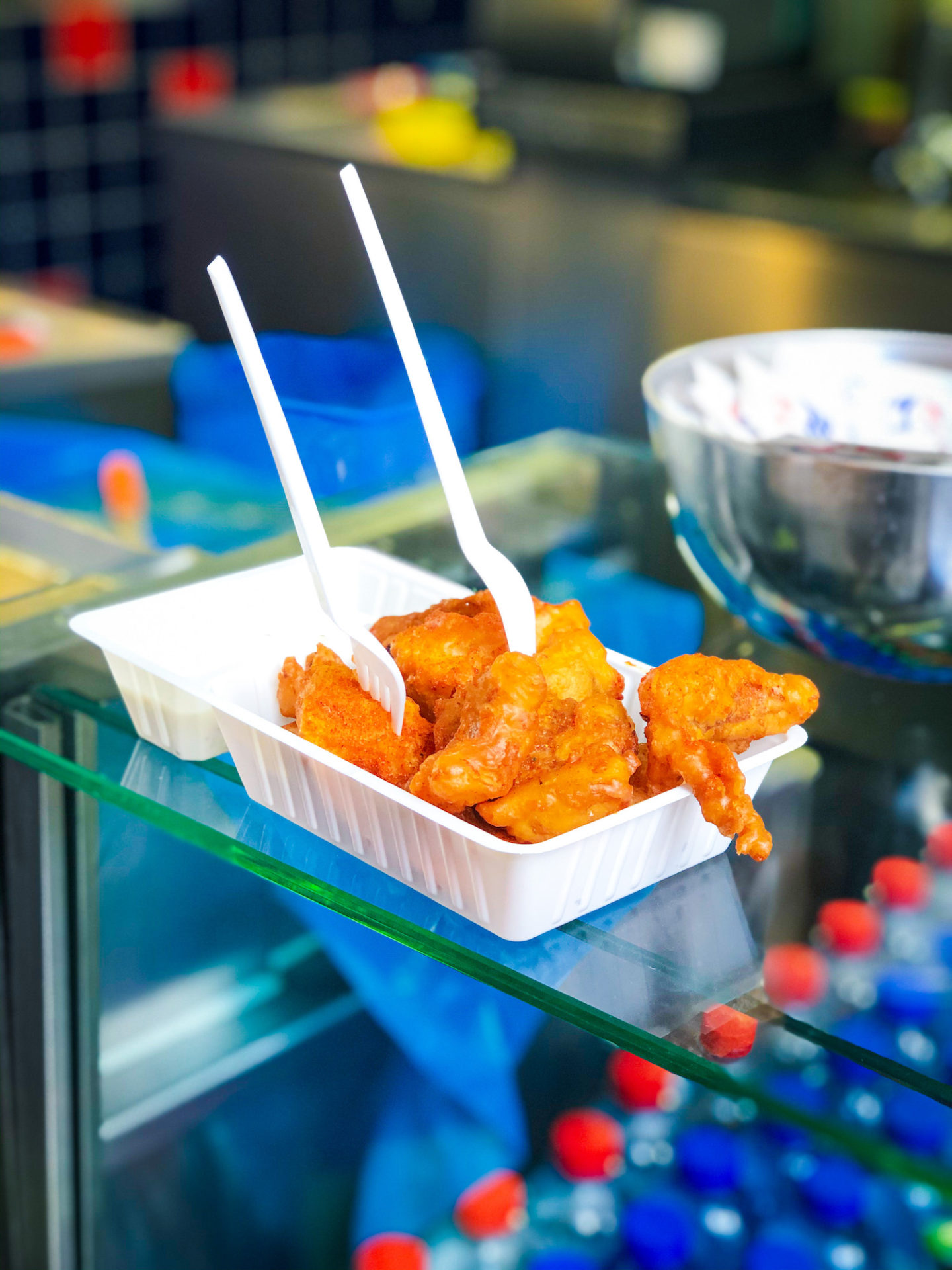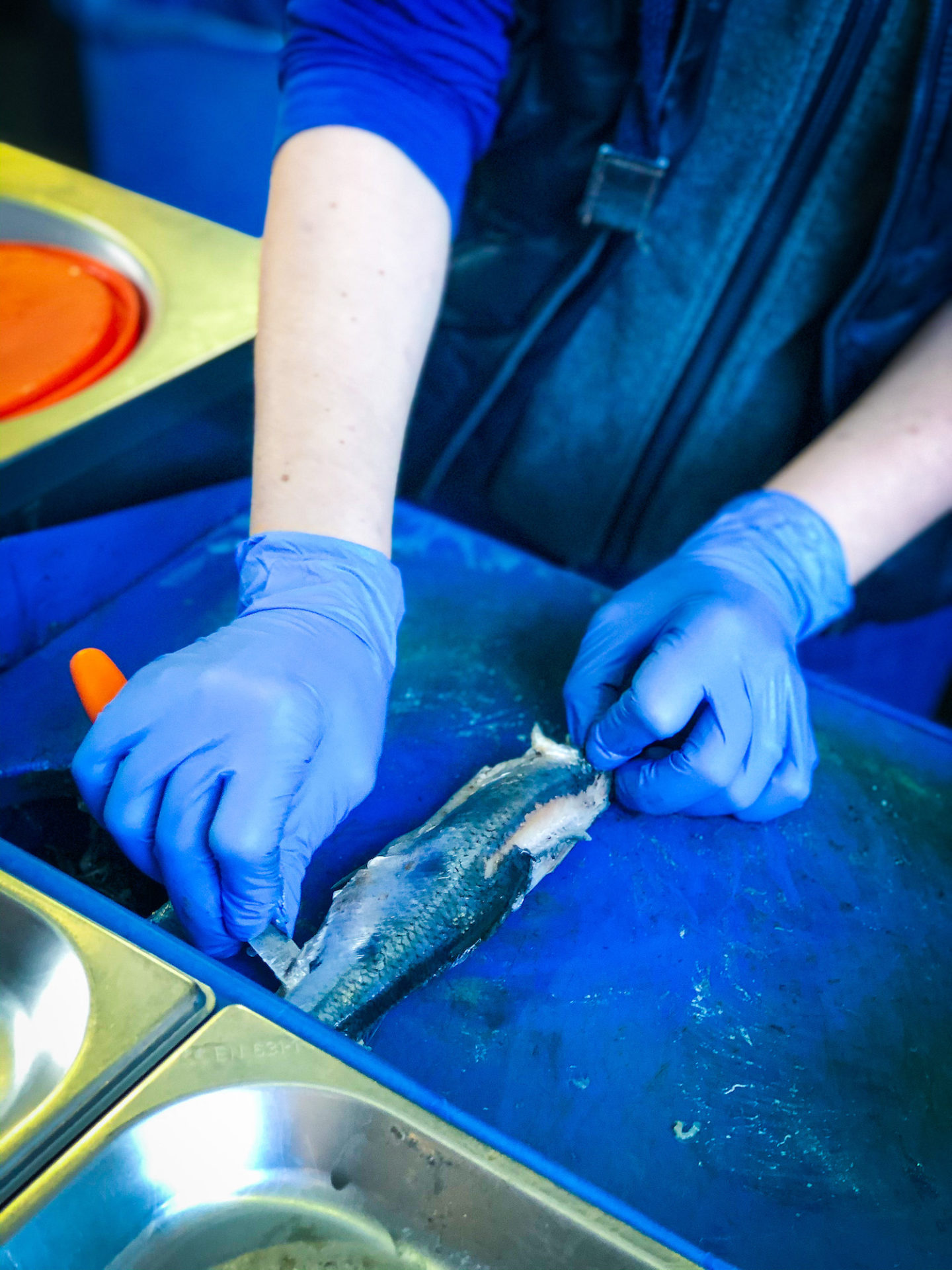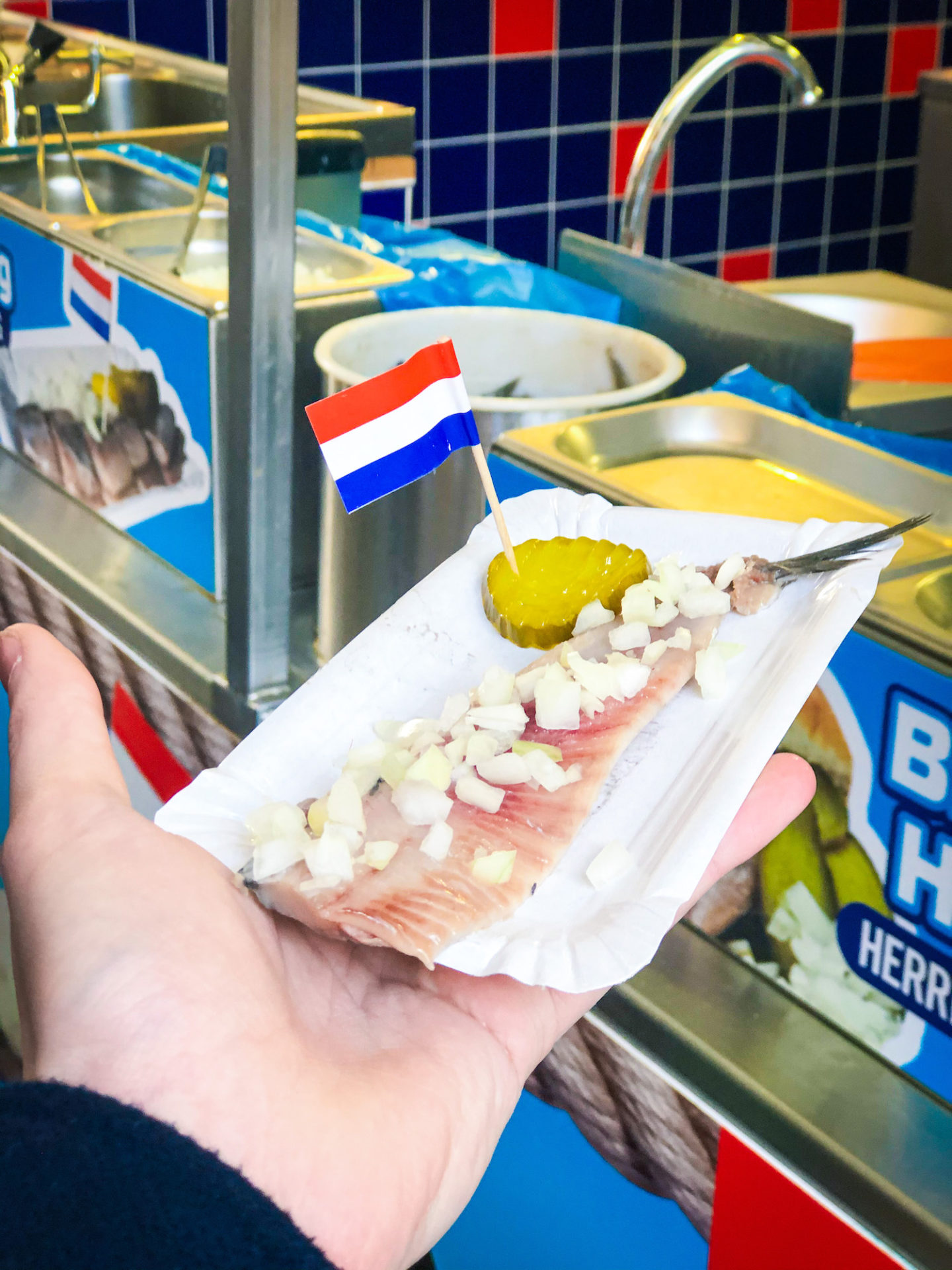 When in Holland, you must eat maatjes! 'Soused' (lightly brined) herring, filleted and skinned before your eyes, is eaten the Dutch way by keeping the tail on and eating with one hand from a height directly into your mouth. These are also famed at Royal Fish.
Here, as per tradition, served with raw onion and pickle on the side, it's refreshing and pure; now, we love fish in all its forms, so we really enjoyed it but not for the faint of heart. Also worth noting, 25% off Royal Fish with a Rotterdam Welcome Card – we've explained more about that down below in the section about 'Getting Around Rotterdam'.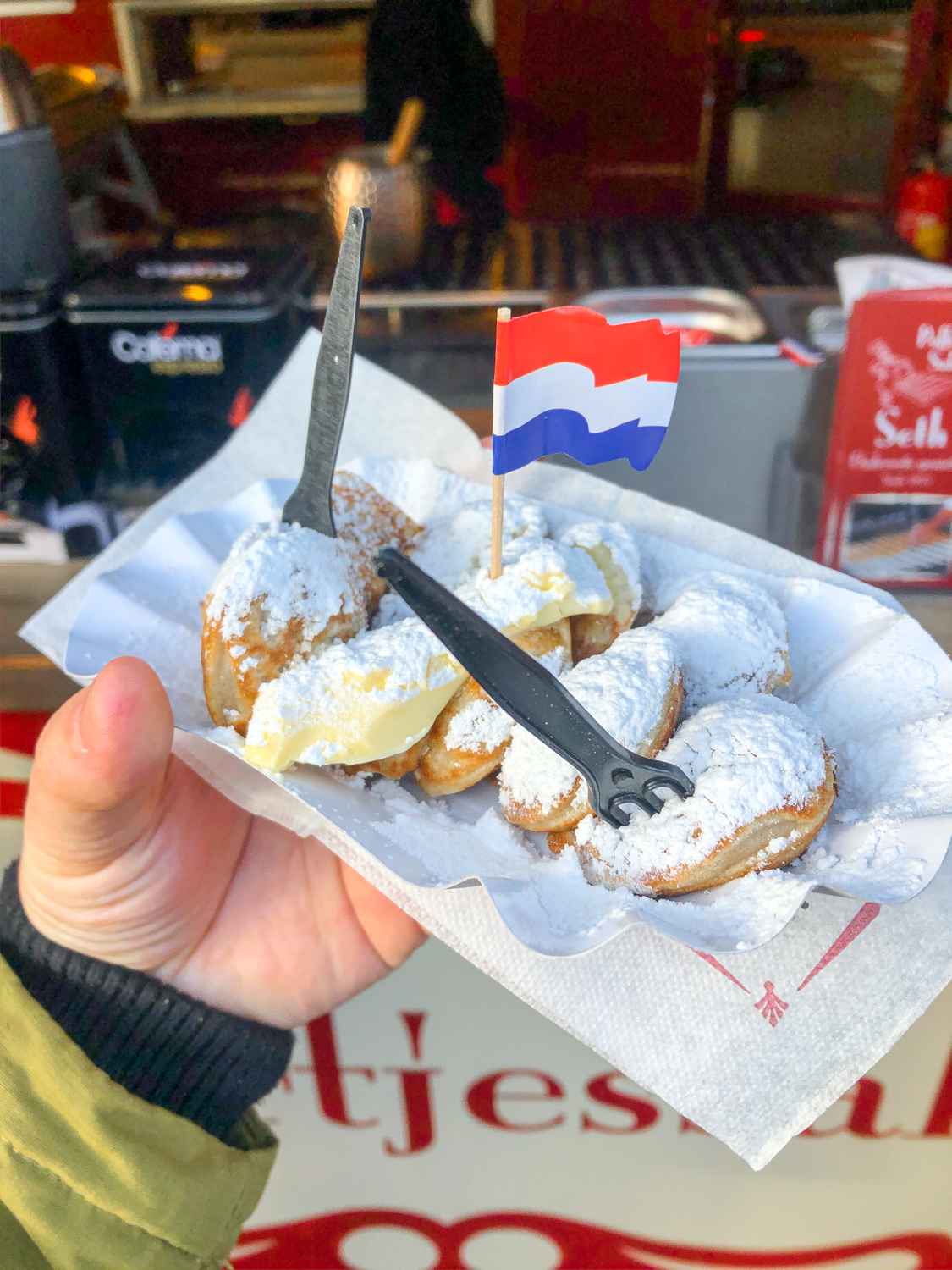 Nearby to Markthal on Hoogstraat is Poffertjessalon Seth, an old world-ish grand cafe with a terrace-side poffertjes bar! These fluffy, flipped skillet pancakes are served warm, heavily dusted in icing sugar and with a little pat or two of fresh butter. A must-try in The Netherlands, and this cafe has been a staple serving these for the last forty years.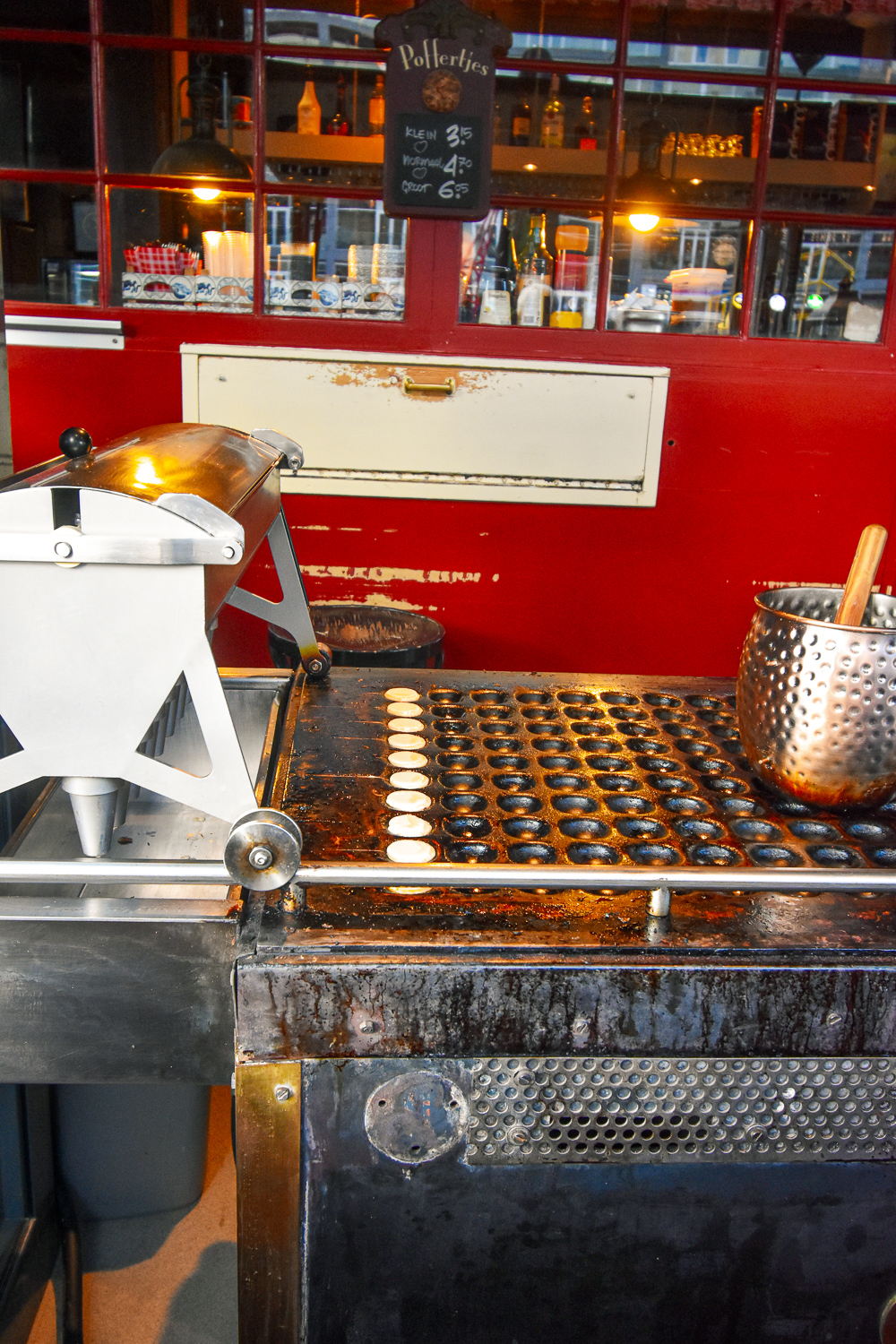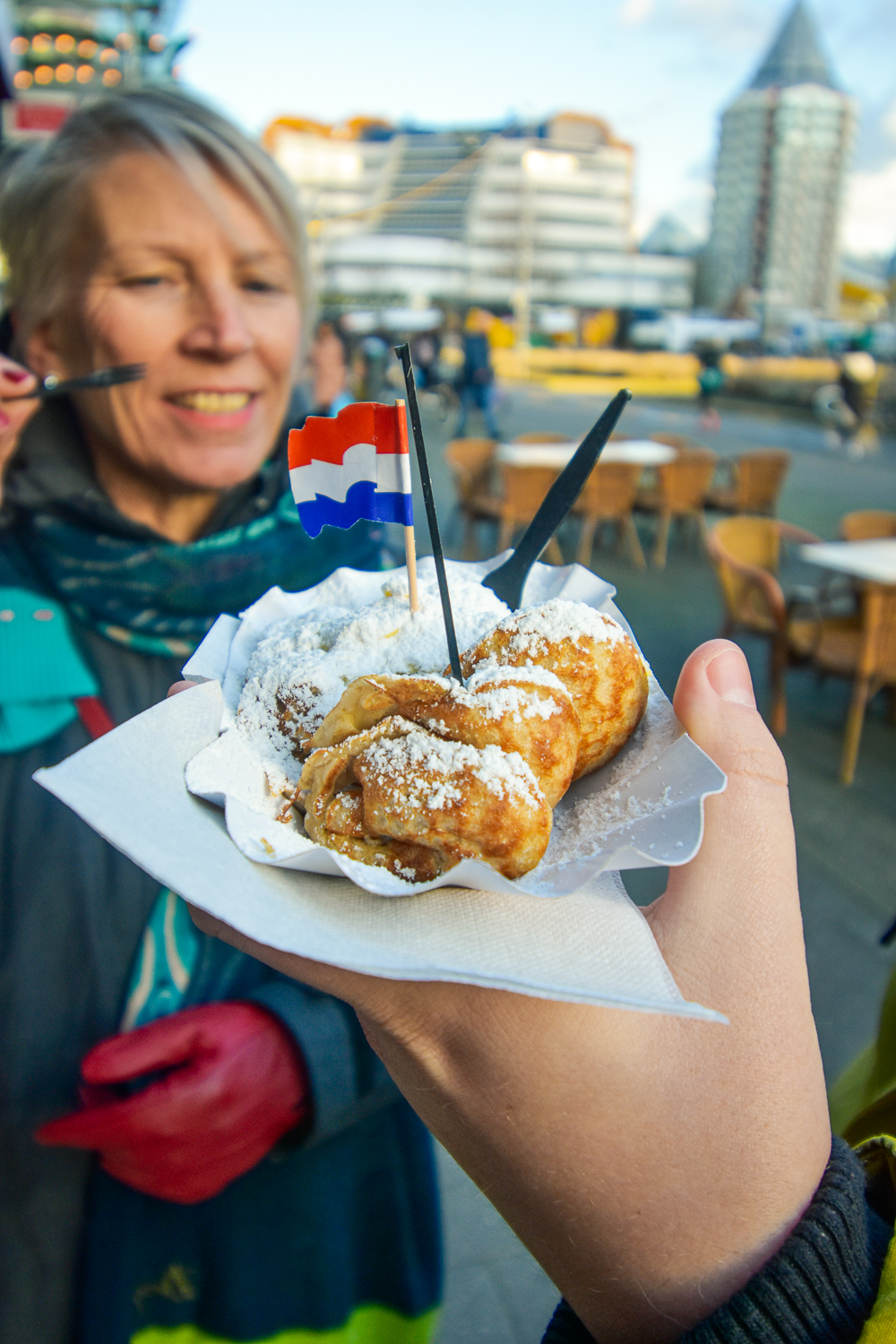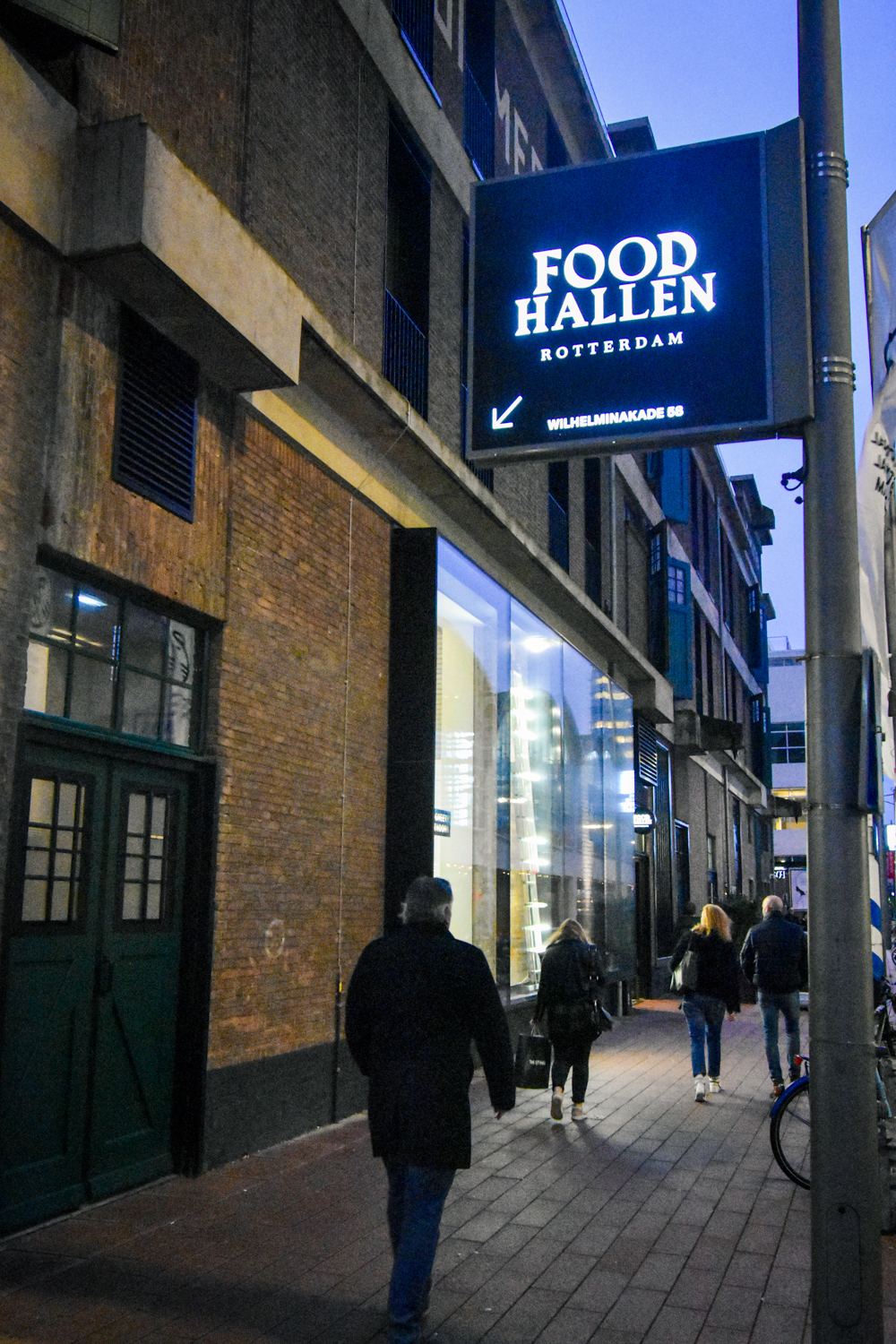 Like its counterpart in Amsterdam, Foodhallen is well-known and well-received in Rotterdam since its opening in 2018. Set on Wilhelminakade (Wilhelminaplein underground/tram) its an up-market food market consisting of various hatches and bars with different dining concepts in them –– some exclusive to this location, others outposts of popular traders with other locations.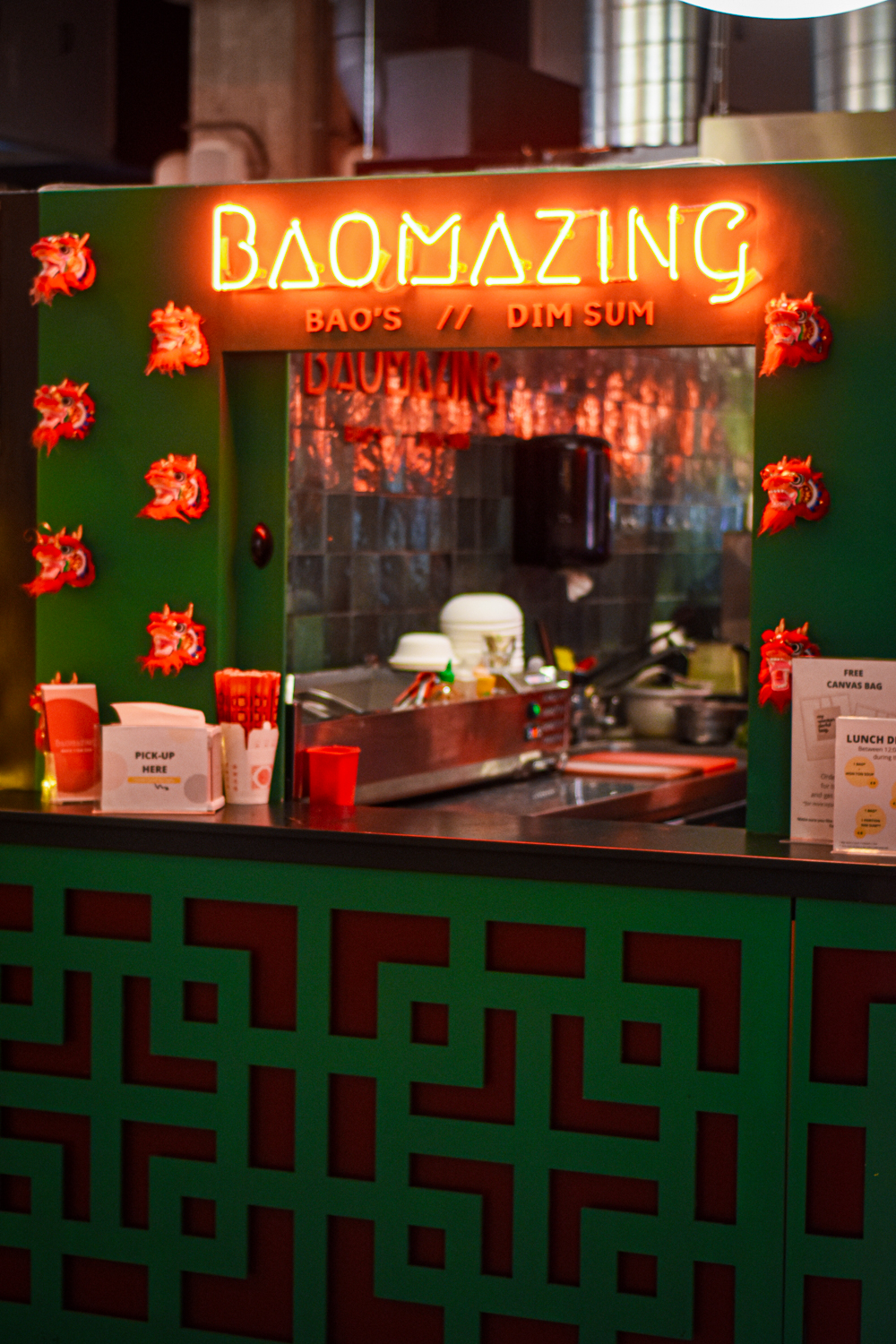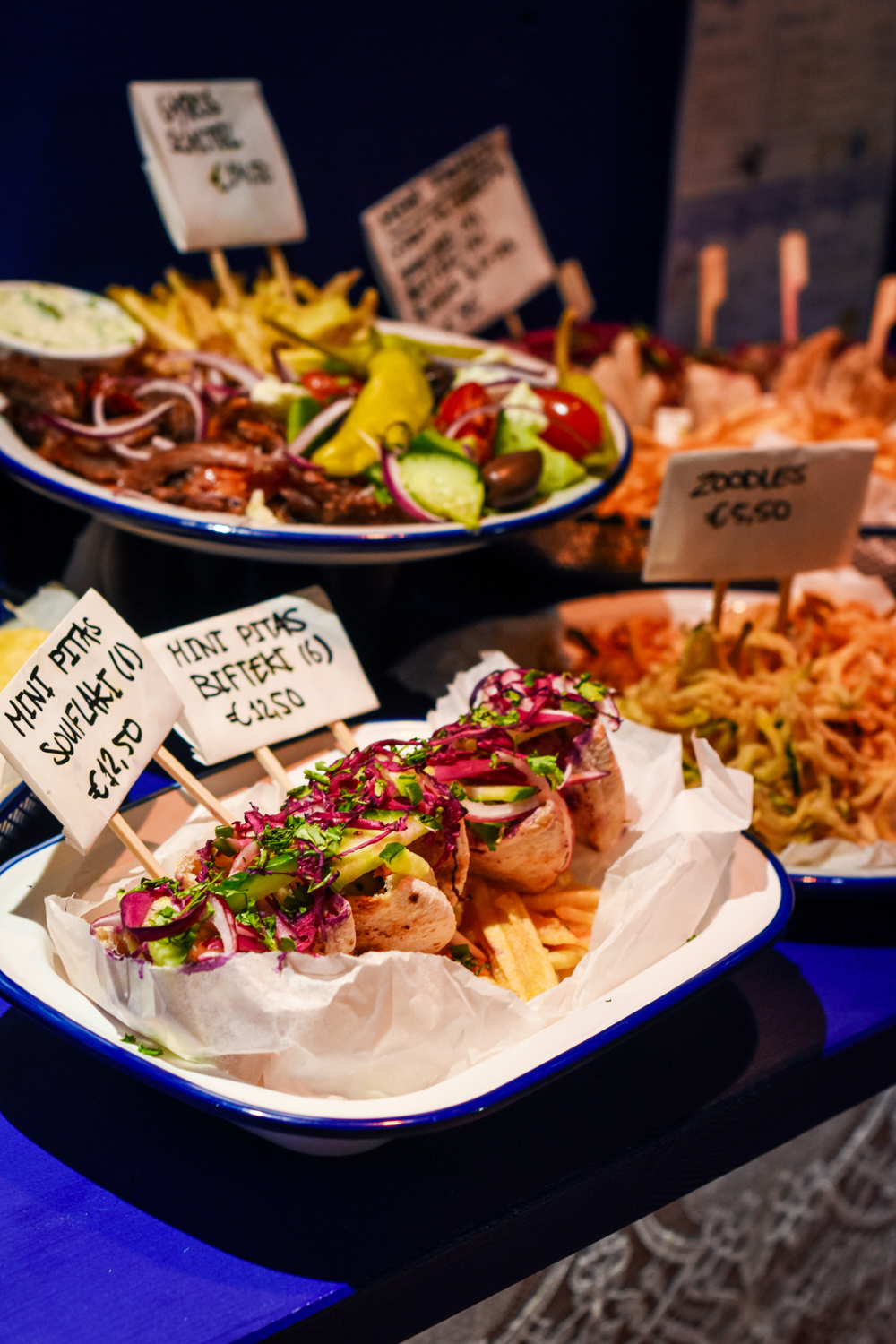 It's a culinary journey – always flavour-focused – that zones in on different cuisines, from Asian fusion at Baomazing to Veggie-Vegan delights at Backyard, Vietnamese street food at Viet Yam to pintxos and tapas at Txosta.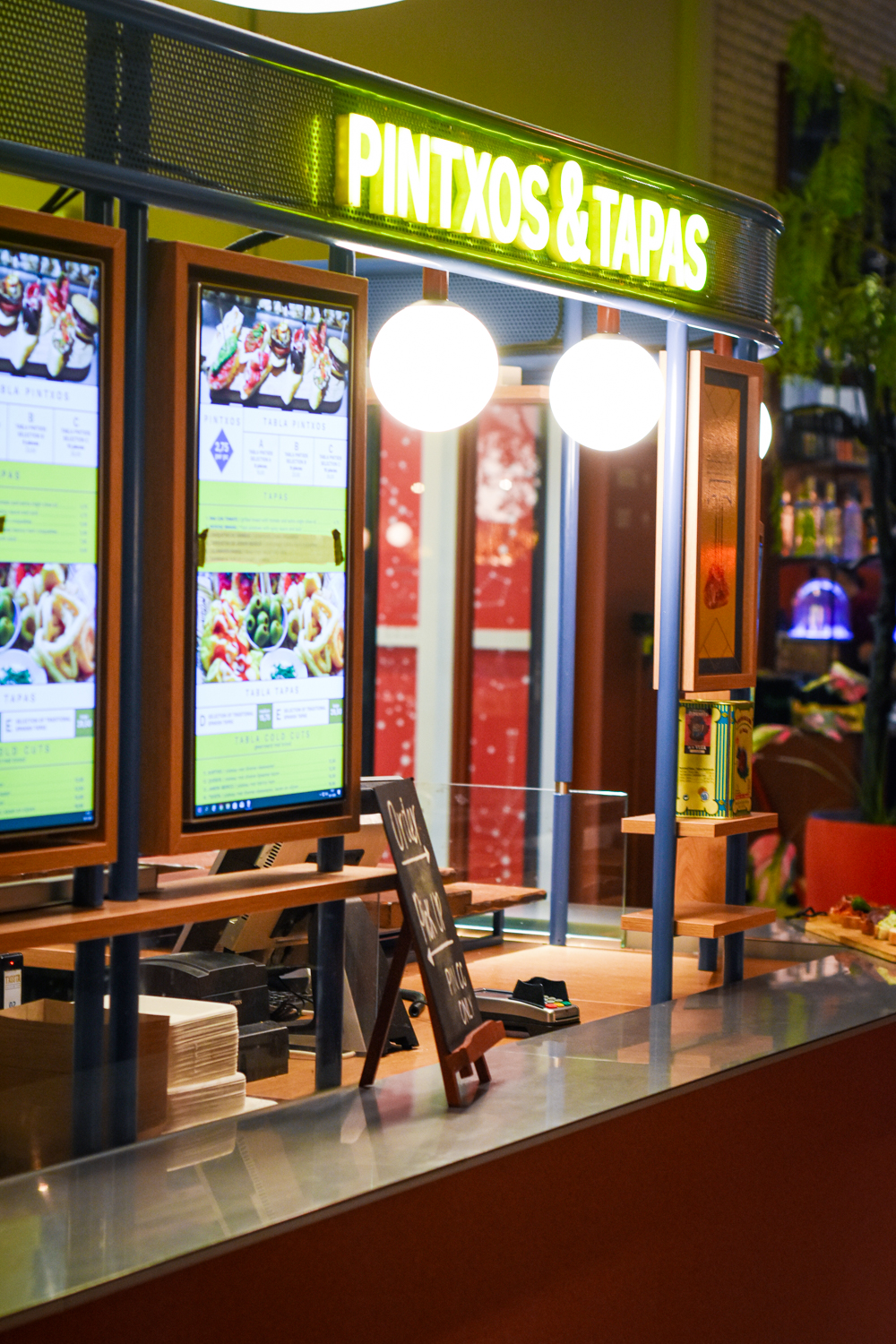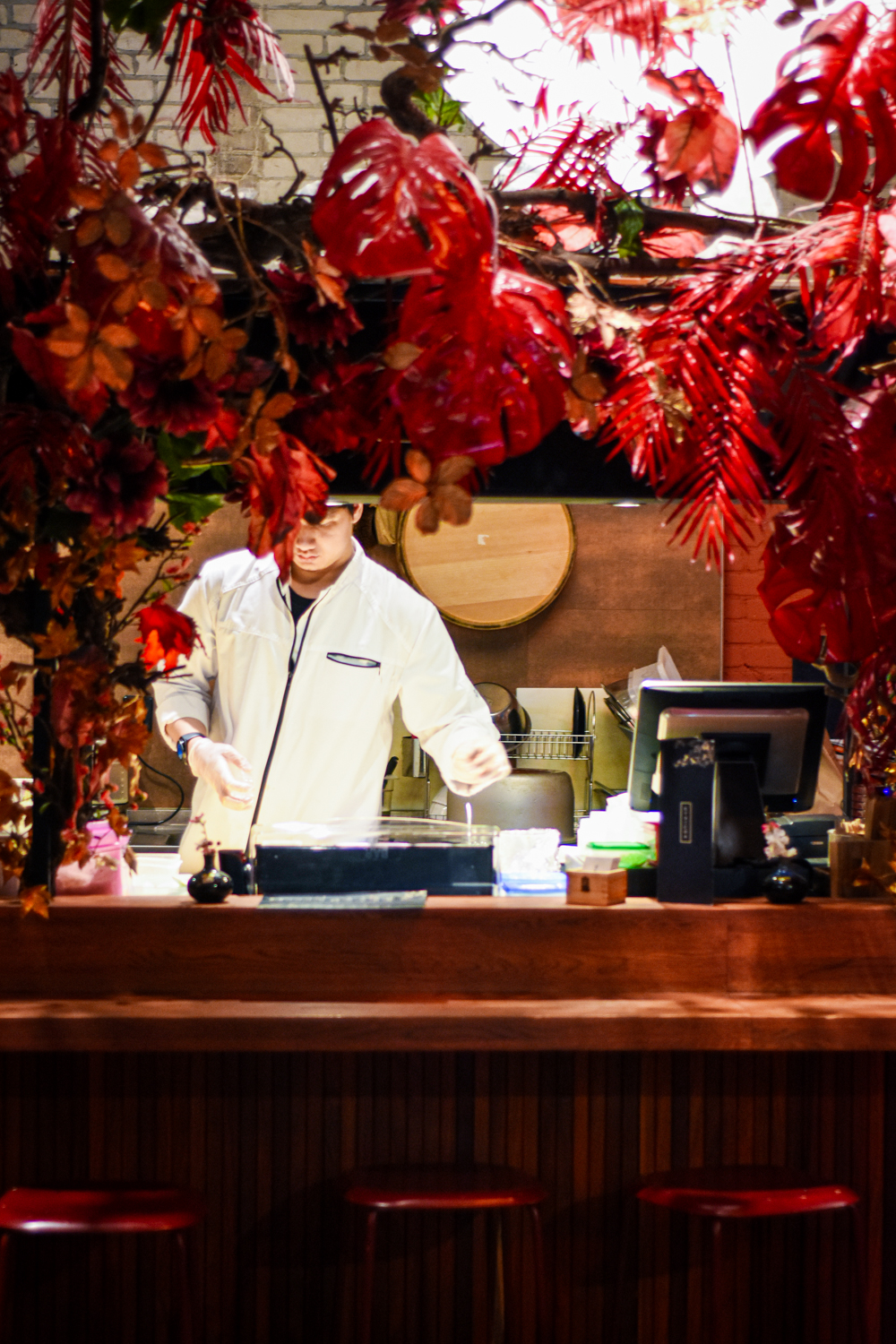 Open seven days a week from midday, it stops serving at around 10pm each evening but the bars stay serving 'til 11:30pm on school nights and 1:30am on Friday and Saturday. There's also a semi-standalone cafe to one side, Coffee Corner, with lots of cosy spaces that operates from 8am – 5pm daily, with slightly later opening on weekends at 10am.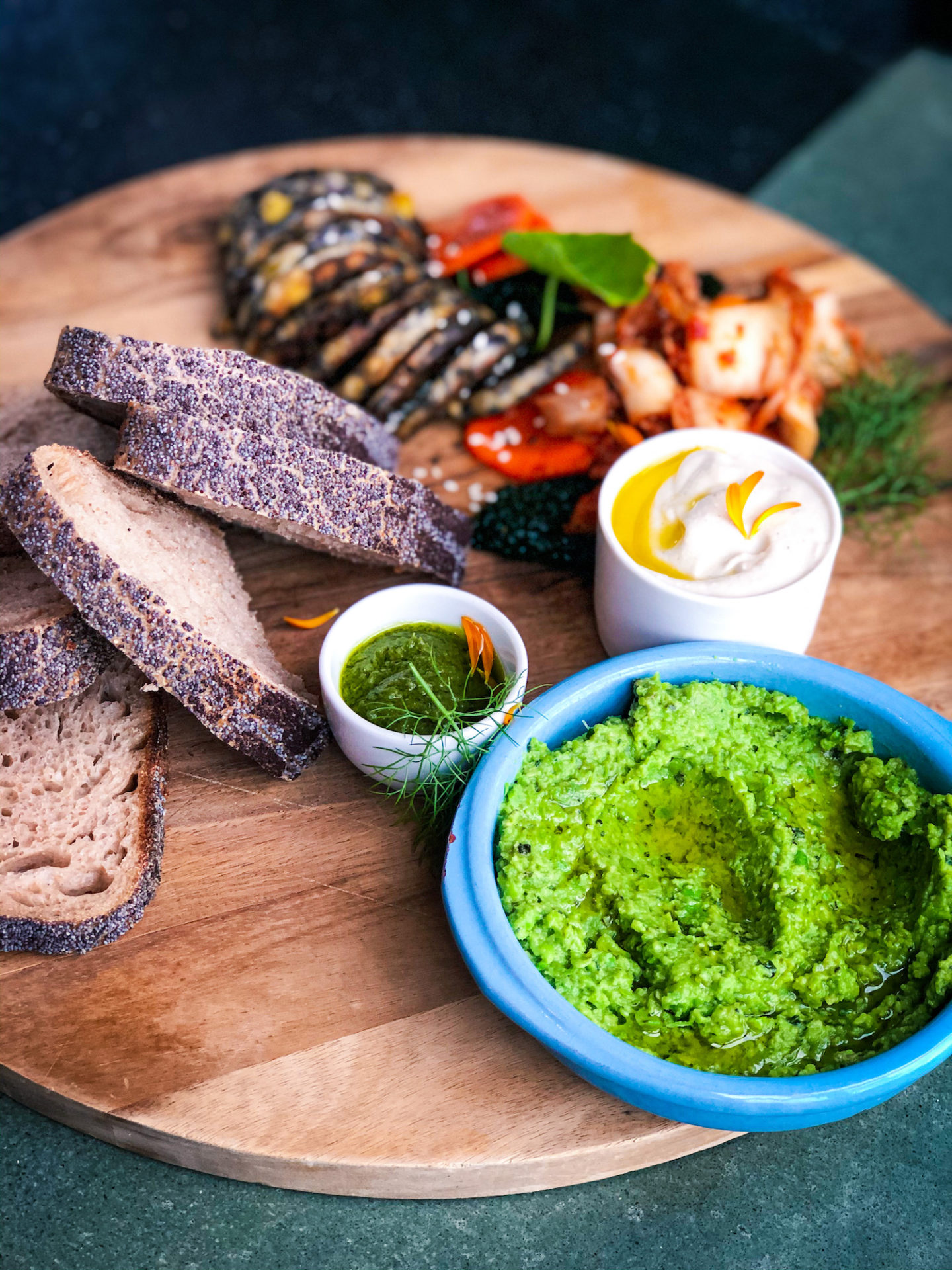 For somewhere with a killer view and concept, go find Op Het Dak. Set on the rooftop of a former office building, this is Rotterdam's tallest and biggest urban farm with the petite cafe surrounded on both sides by raised beds where they grow so much of the produce they serve in the cafe, and also keep bees too. In spring and summer, the outside comes in and vice versa as tables sprawl out onto the terrace.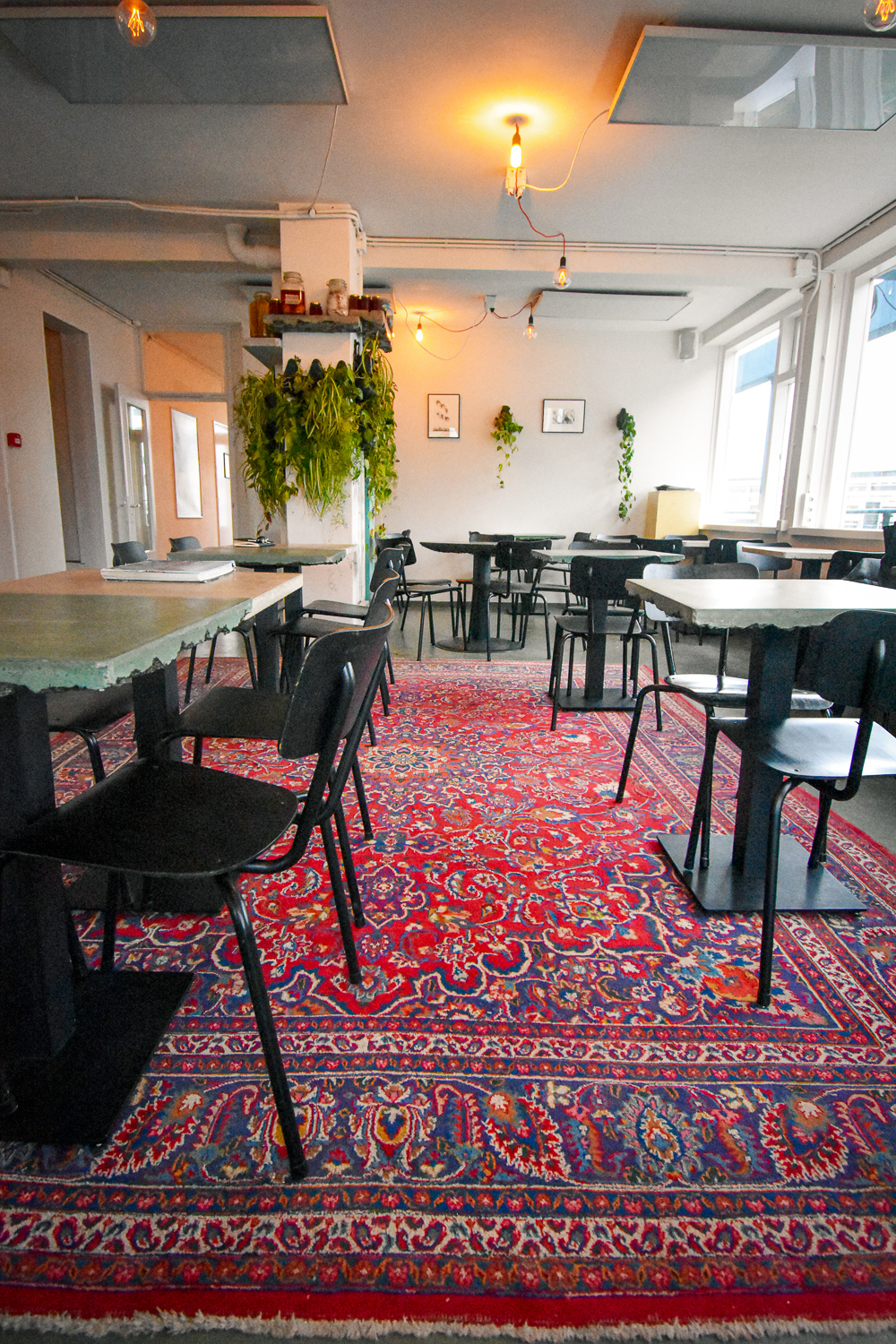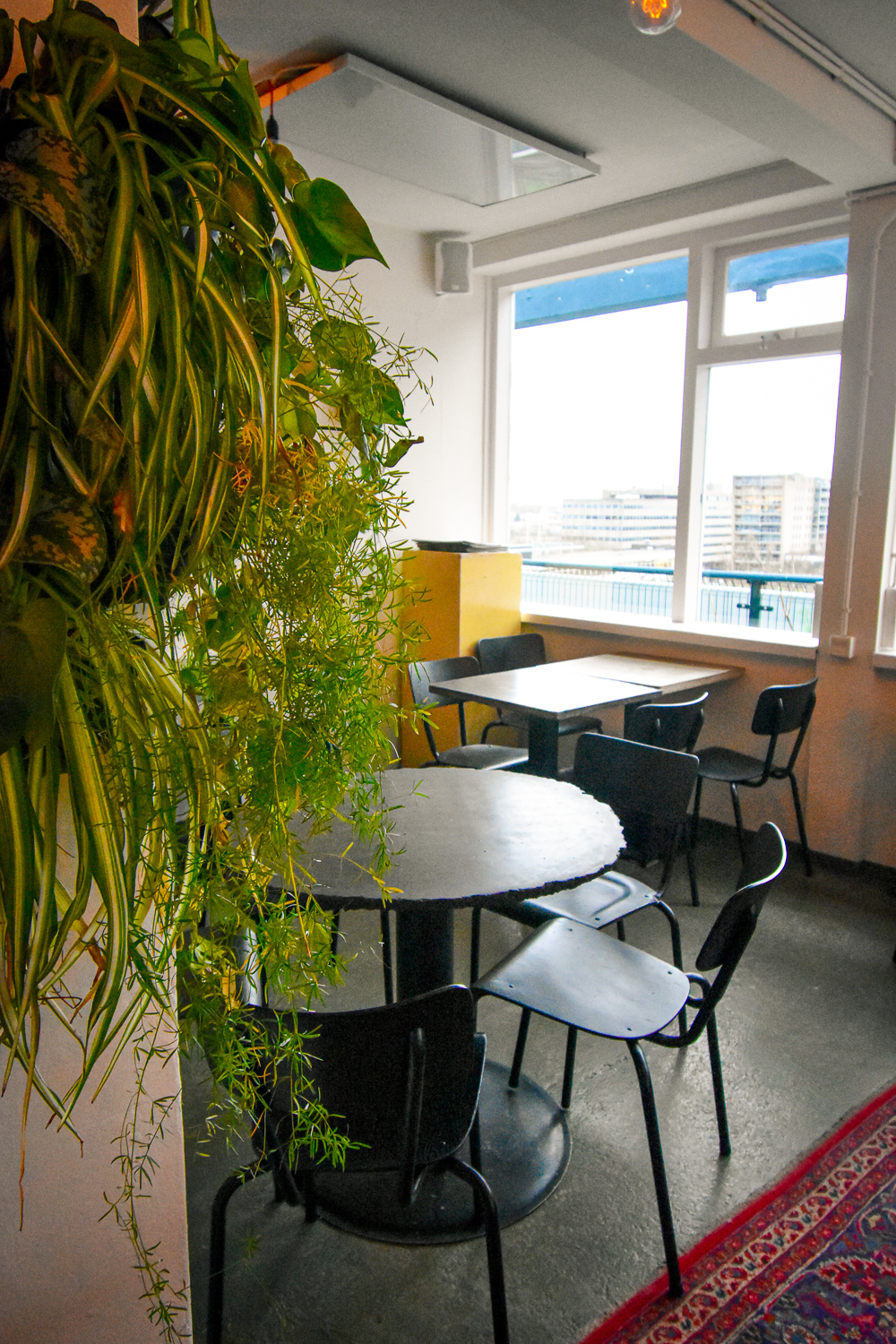 Open Tuesday to Saturday, 8:30am 'til 5pm, they serve breakfast and lunch, with coffee, cakes, pastries served throughout the day and they also have a small wine (all biodynamic and natural, from Europe) and craft beer list, with a small selection of cocktails too.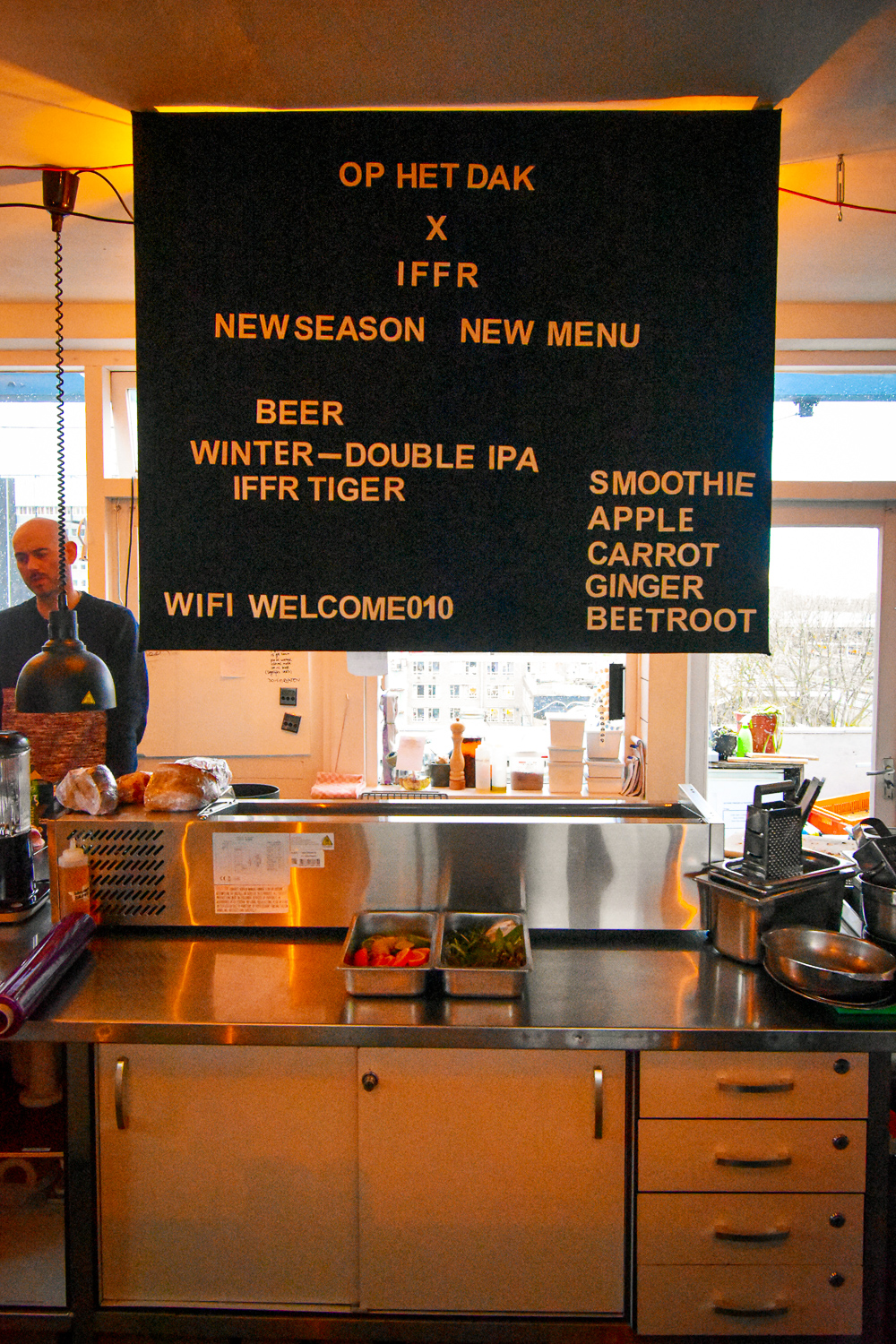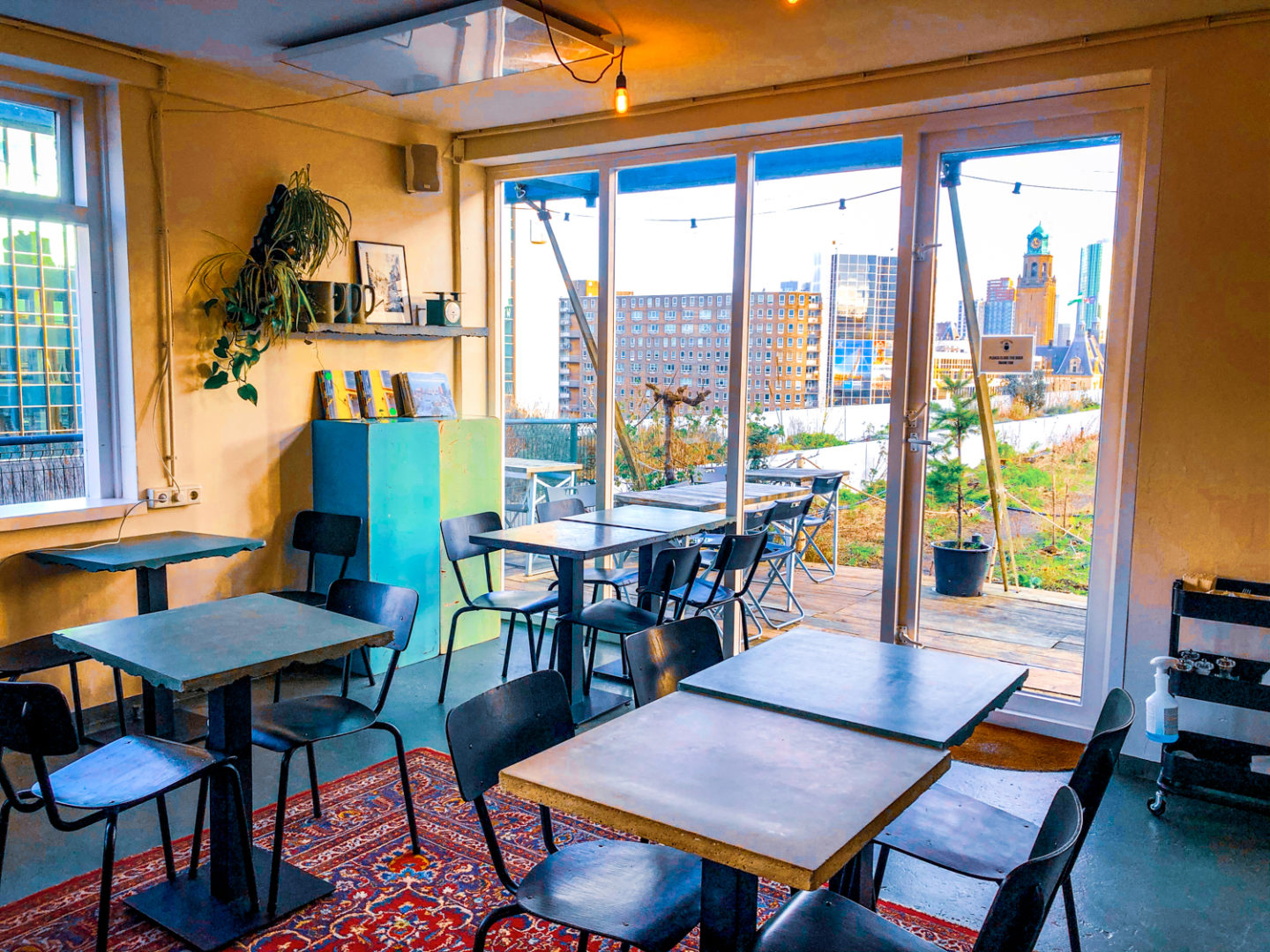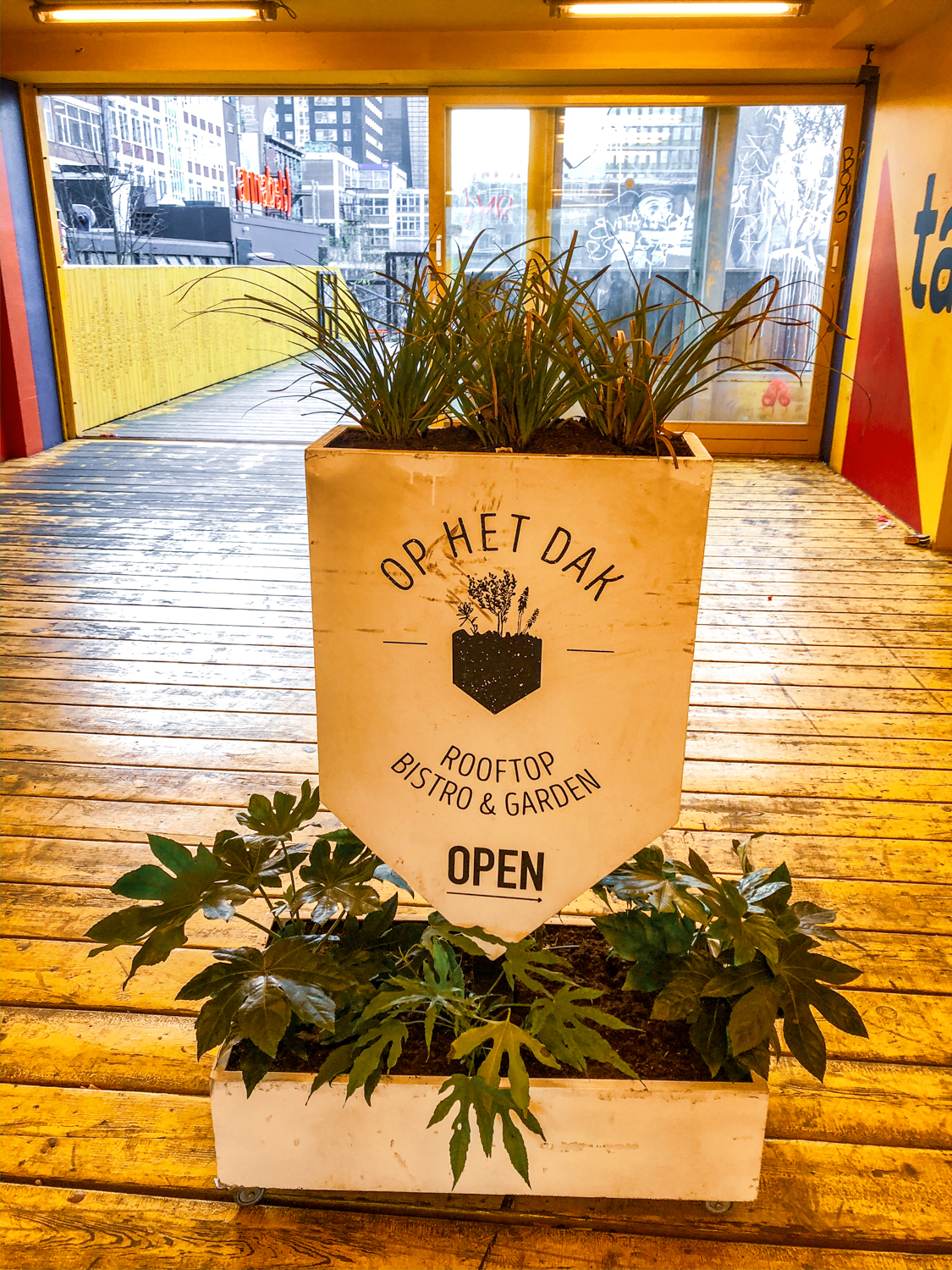 The menu celebrates local producers and has both meat, fish and dairy dishes as well as vegetarian and vegan dishes. Similar to William's Canteen they also offer a breakfast deal, slightly higher priced at €12.50 per person which includes a little more to nibble on. This place is so unique and special, it's really worth seeking out, especially as this block is home to a number of creative studios and start-ups, but the future of the space is still up in the air.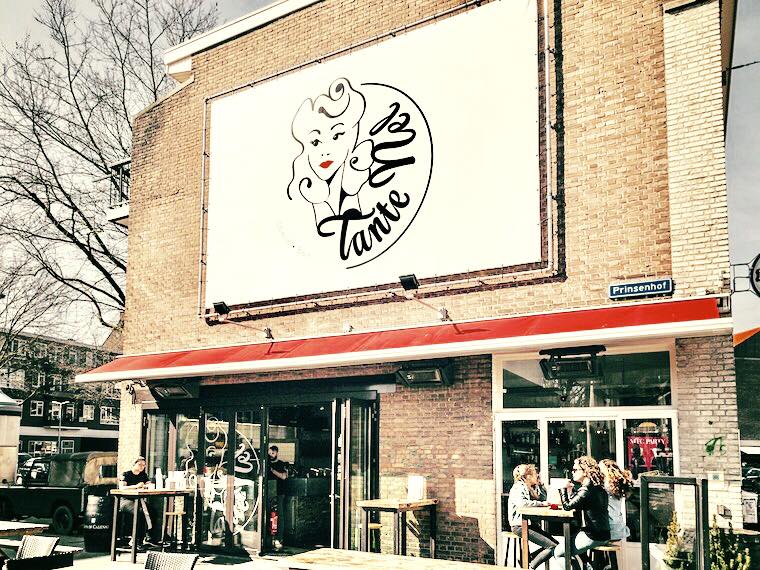 Tante Nel is a modern Dutch diner where quality stands out, with organic, hand-cut fries made the traditional way, served alongside myriad sauces and other deep-fried delights like the traditional Frikandel (essentially a long deep-fried minced sausage) with wine and beer also available. A contemporary take on continental fritkot, open since 2014. De Ballentent is famed for their take on classic Dutch meatballs, served in a variety of ways from traditional to novel but the most popular is the onion and mushroom style. A traditional harbour bar/pub, it's open 'til 11pm nightly.
Where to Eat in Rotterdam | Dinner, Fine Dining, Michelin
If you find yourself primed for the finer things and looking for a more elevated dining experience, we've got a couple of suggestions. Firstly, Rotterdam currently boasts eight Michelin stars –– three separate two Michelin starred restaurants (FG; Parkheuvel; Fred), and five one Michelin-starred restaurants (Amarone; FG Food Labs; Joelia; Fitzgerald and The Millèn).
We've been lucky enough to eat at FG, which was a lavish, all-afternoon-long affair savouring one of their tasting menu options, which if you're looking for blow out that's the best thing to do, but they also offer two incredibly unique things…
Owned and overseen by François Geurds (hence the eponymous/initials title) the kitchen uses local ingredients in wildly creative ways, with hints of molecular gastronomy, adventurous plating and it truly is a performance of epic proportion. If your budget (or time) doesn't stretch that far to have the full experience, those two clever options we hinted at are: a Michelin-starred breakfast; and an 'All-In Lunch' menu.
Imagine a two Michelin-starred breakfast? Well, for €35 per person you can properly experience it, all-in, served tableside – no buffets here – and you can even stretch for the Champagne supplement if you're feeling exceptionally fancy. Lavish the food, pour over the newspapers in the impressively comfy swivel chairs and get out by 10am! Pre-booking advised, available via their site. Likewise, for lunch, they offer an 'All-In' instead of their set-course tasting menu options.
For € 77.50 per person you will enjoy the 'all in' experience of three dishes including three matching wines, still/sparkling water and coffee and tea with homemade treats. Simply book online one day in advance, but places are always limited.
Translated as 'the sailor and the girl', this neighbourhood bistro punches above its weight, set by the harbour in the trendy Katendrecht neighbourhood south of the city centre.
Arrive hungry, and take your seat before making two decisions: how many courses you'd like (3, 4, 5, 6, from €38-58pp) and if you'd like the wine pairing alongside or just to choose a nice bottle to enjoy throughout. That's it, and the charming staff will woo you all night long, delivering stunning dishes using local ingredients that are humble and elegant but never overstated.
Other great dinner restaurants include Restaurant De Jong, which has a similar ethos and approach to De Matroos with seasonal, local produce and natural, interesting wines; Ají, a restaurant from Delft native Pelle Swinkels where the Far East and South America meet (expect piquant twists from a restaurant which is named after a chili pepper); SS Rotterdam, the former flagship of the Holland-Amerika Line and now permanently docked in Rotterdam with two restaurants (The Lido, Restaurant Club Room) on board; De Machinist set beautifully in a former shipping and transport college building; and Heróine, an elegant and contemporary restaurant hidden within the city's iconic Industrial Building.
Drinks and Bars in Rotterdam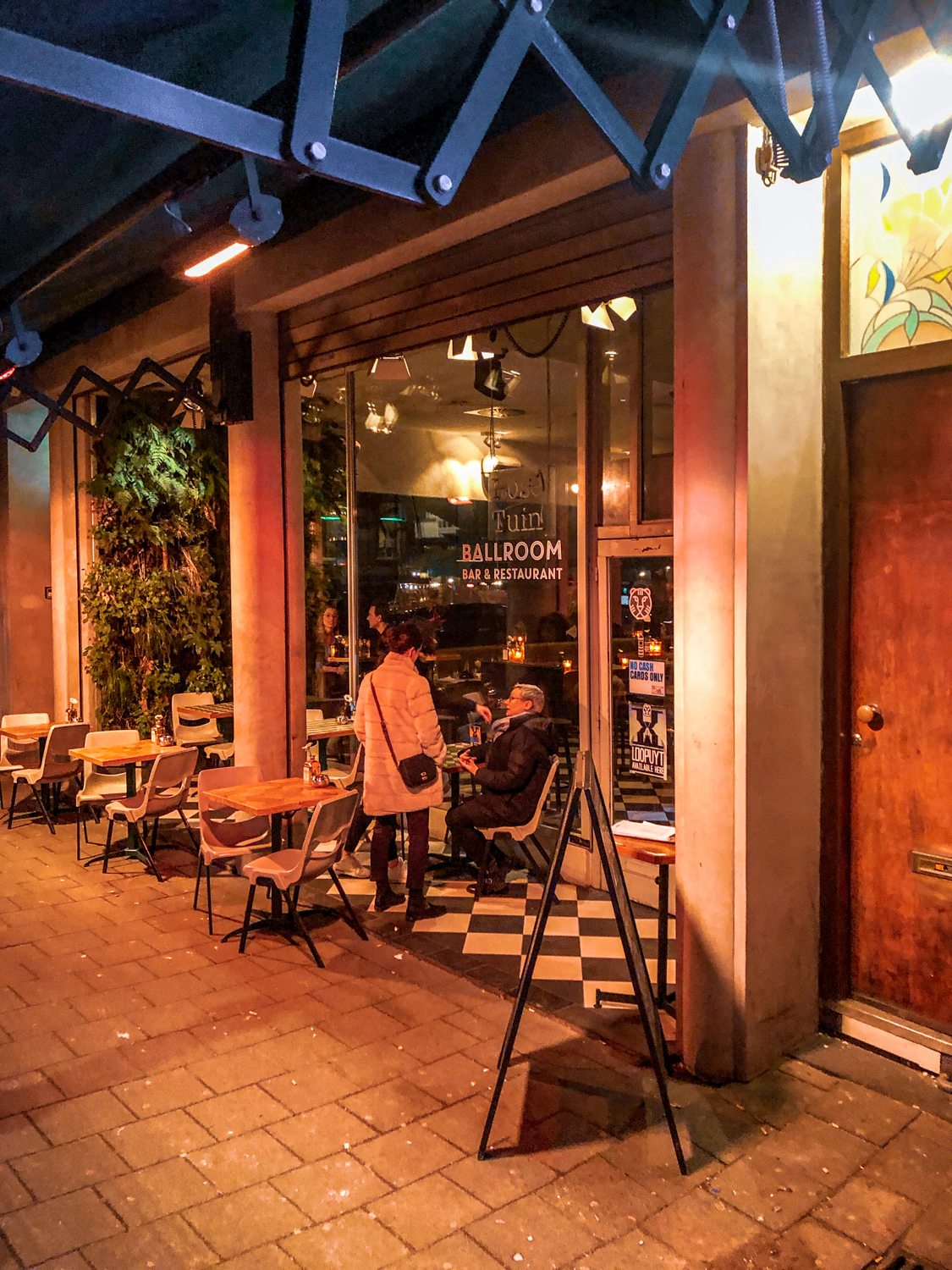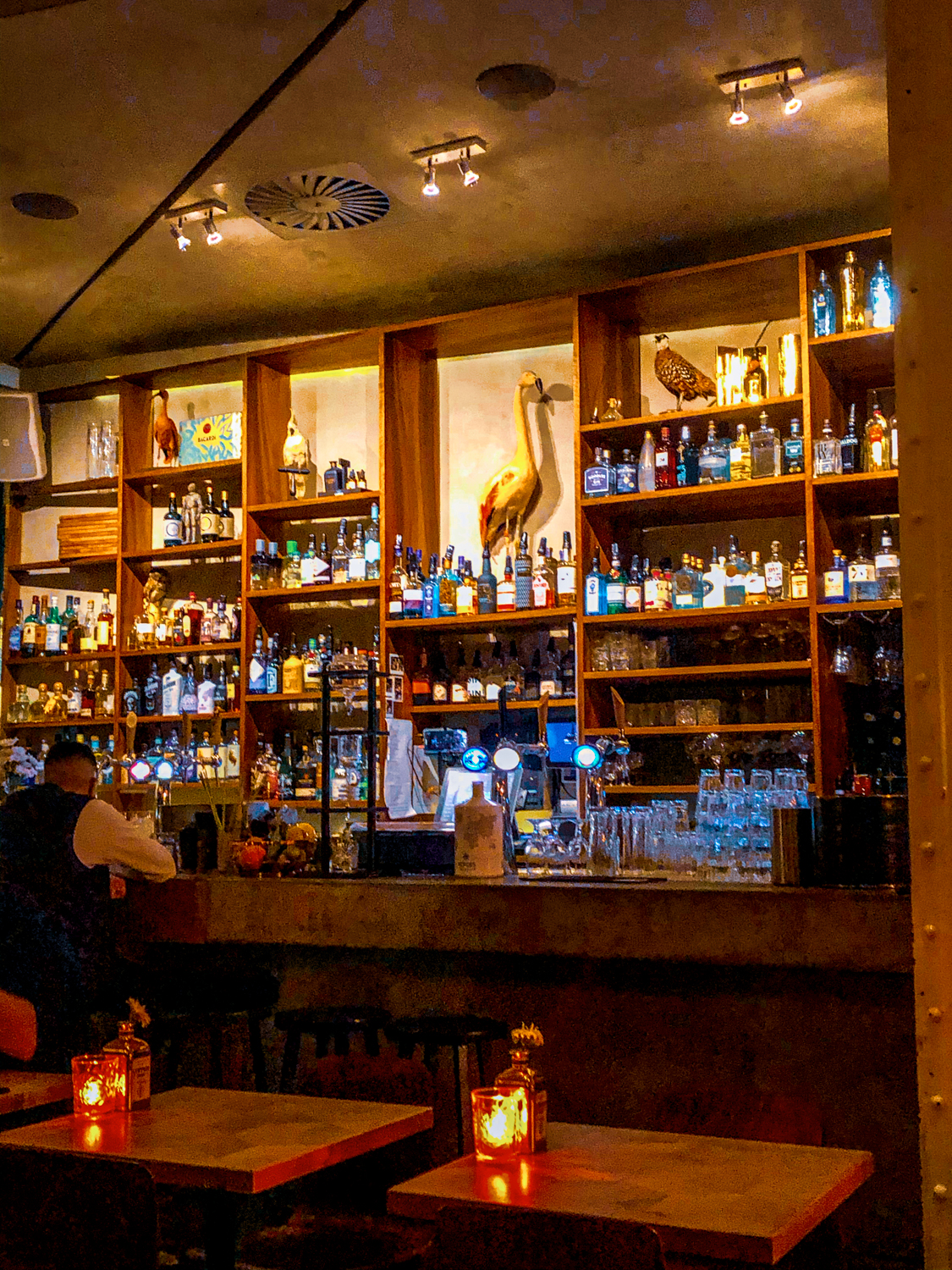 Looking for gin? Stumble into Ballroom –– a bar and restaurant which declares to have the biggest selection of gin in the EU. Whilst we're not entirely convinced on that declaration, the drinks list is dizzyingly long (must be 10+ pages!) with gins from all over the world and a couple of signature ways to serve some of their favourites.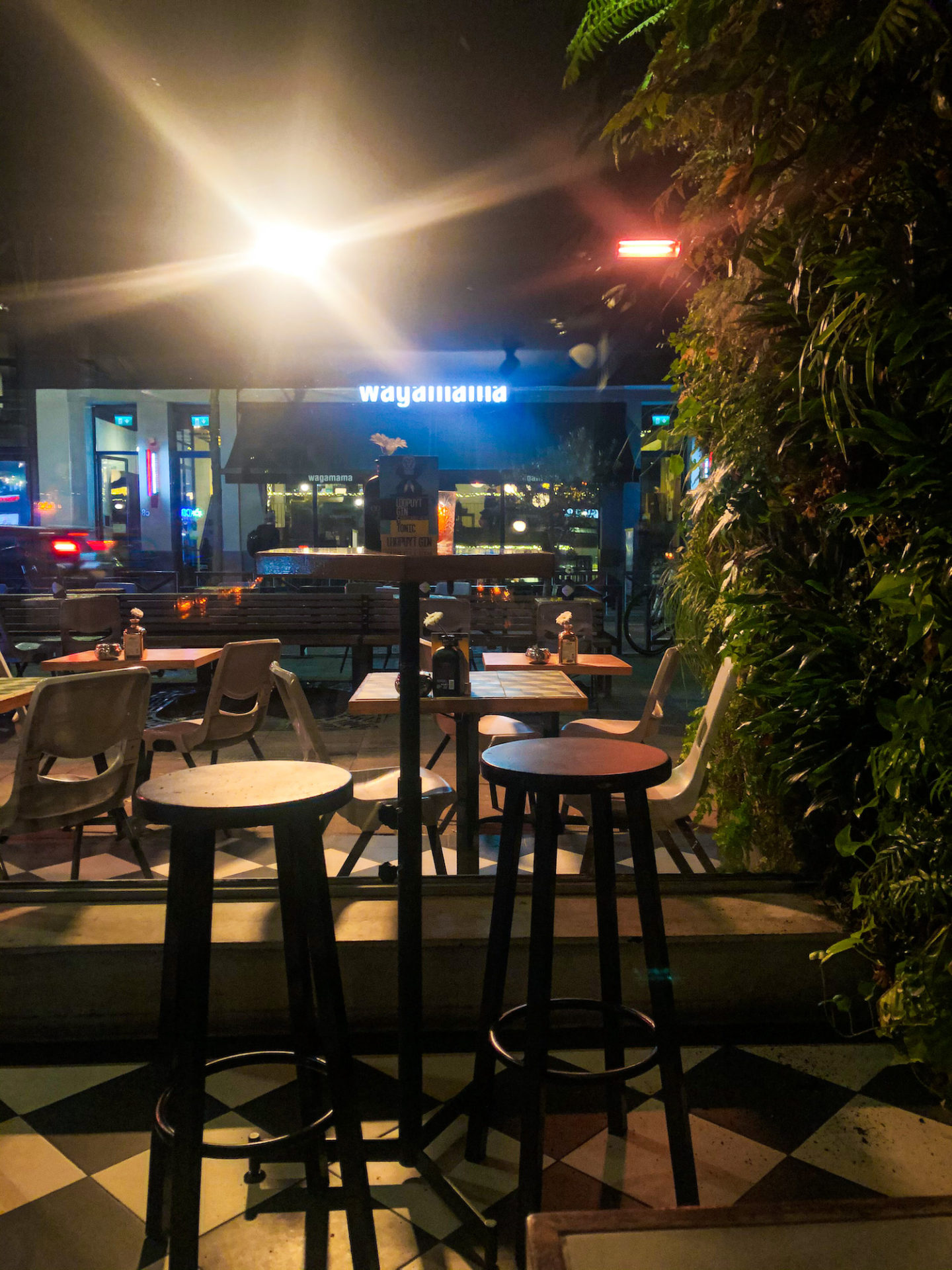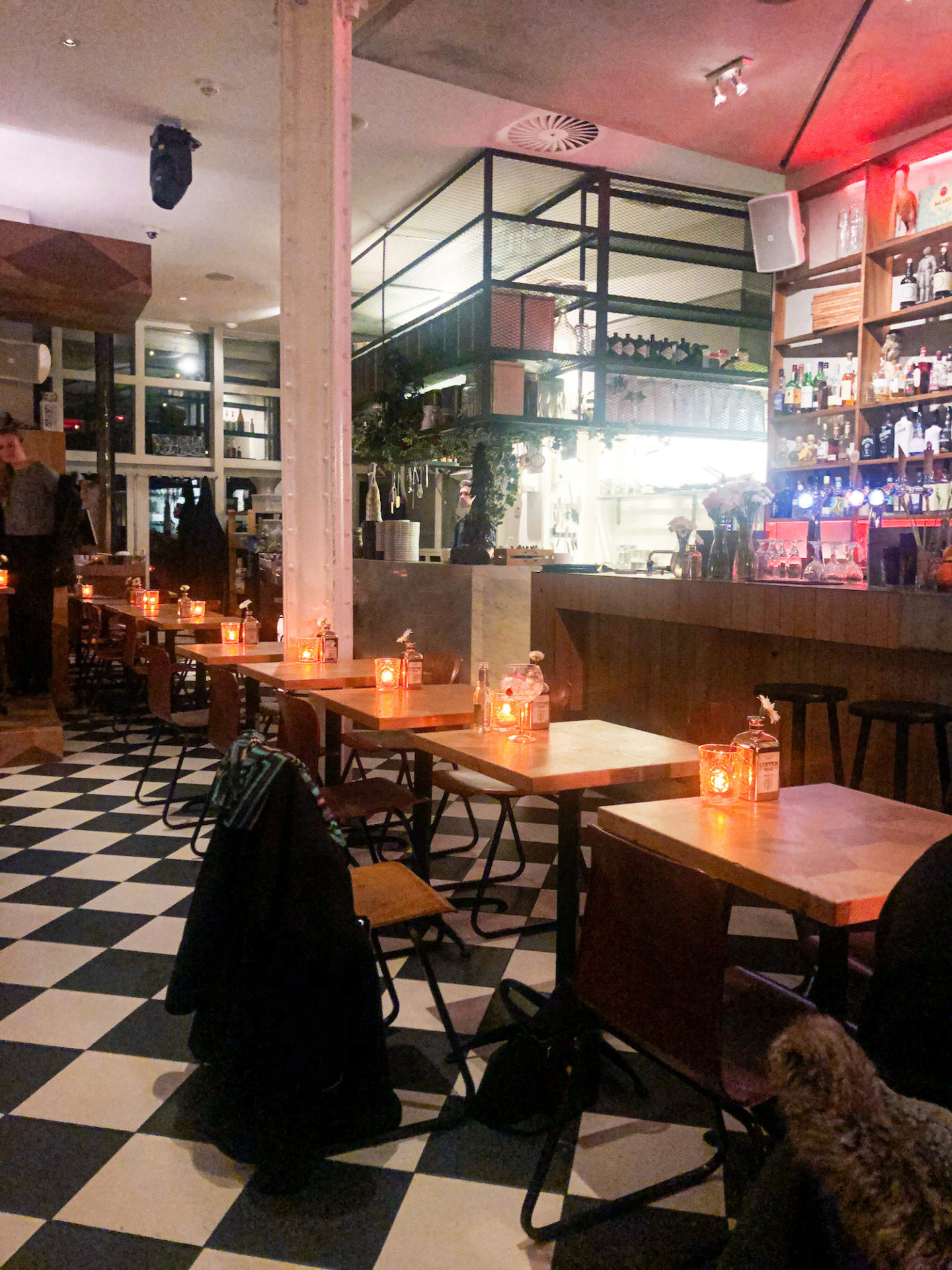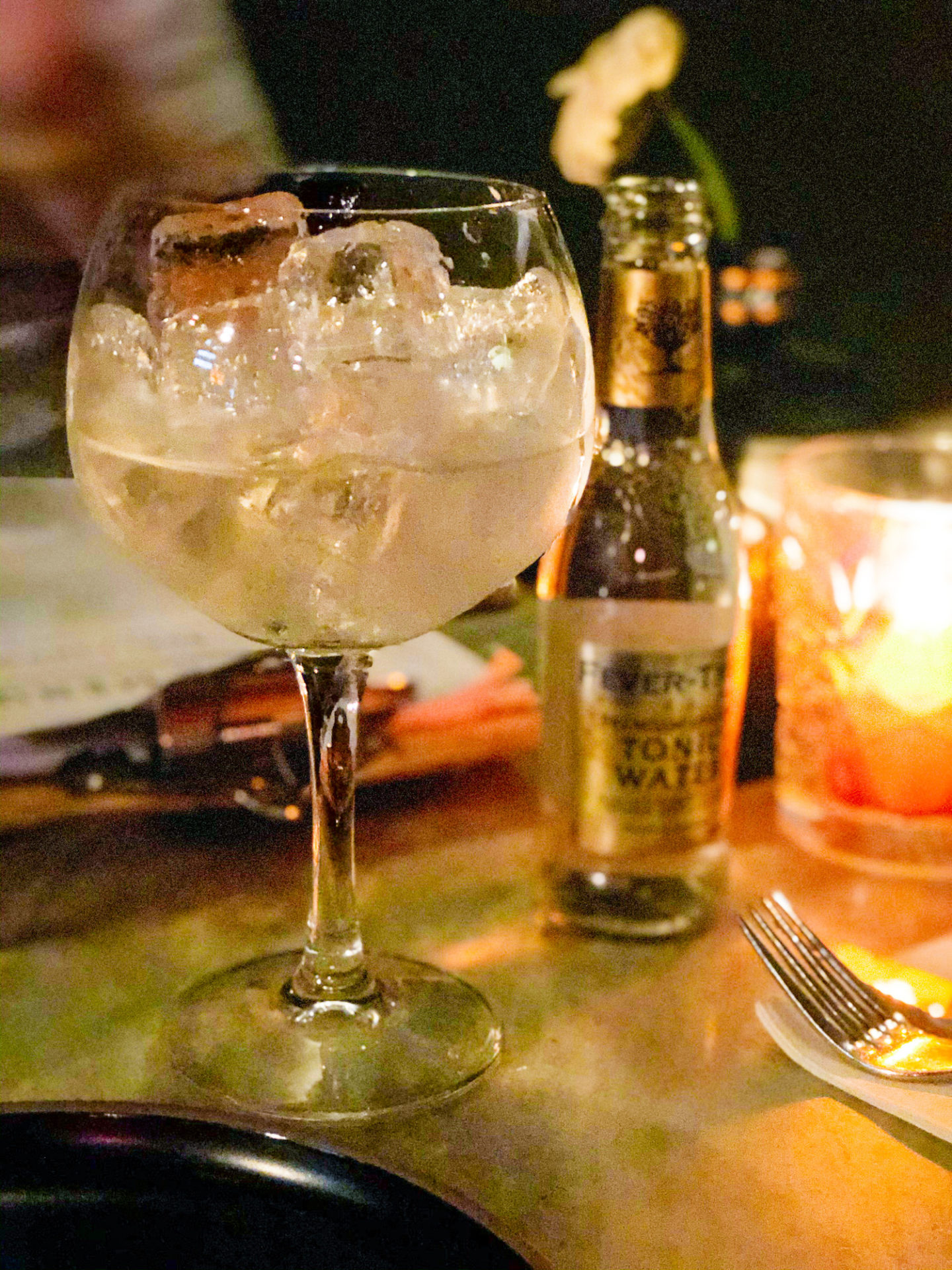 Not only is there a wide selection of gin bottles, various tonics are stocked to perfectly complement the different styles of spirit and there are also cocktails and beers. They bar is small, but well formed with cosy corner areas and high tables, whilst the menu has Indonesian-inspiration and purely comforting bites and snacks like cassava chips, samosa, croquettes and some larger plates too.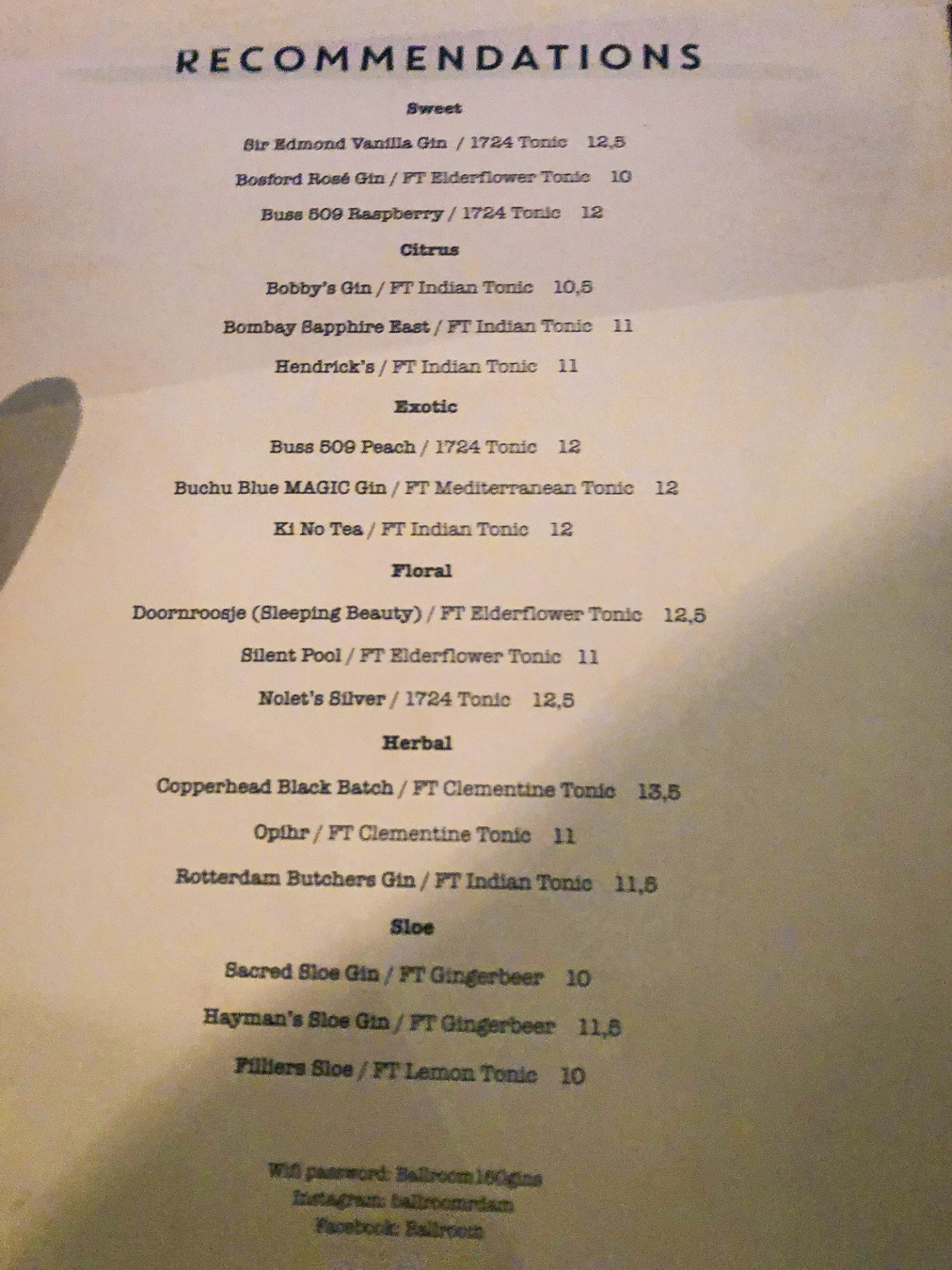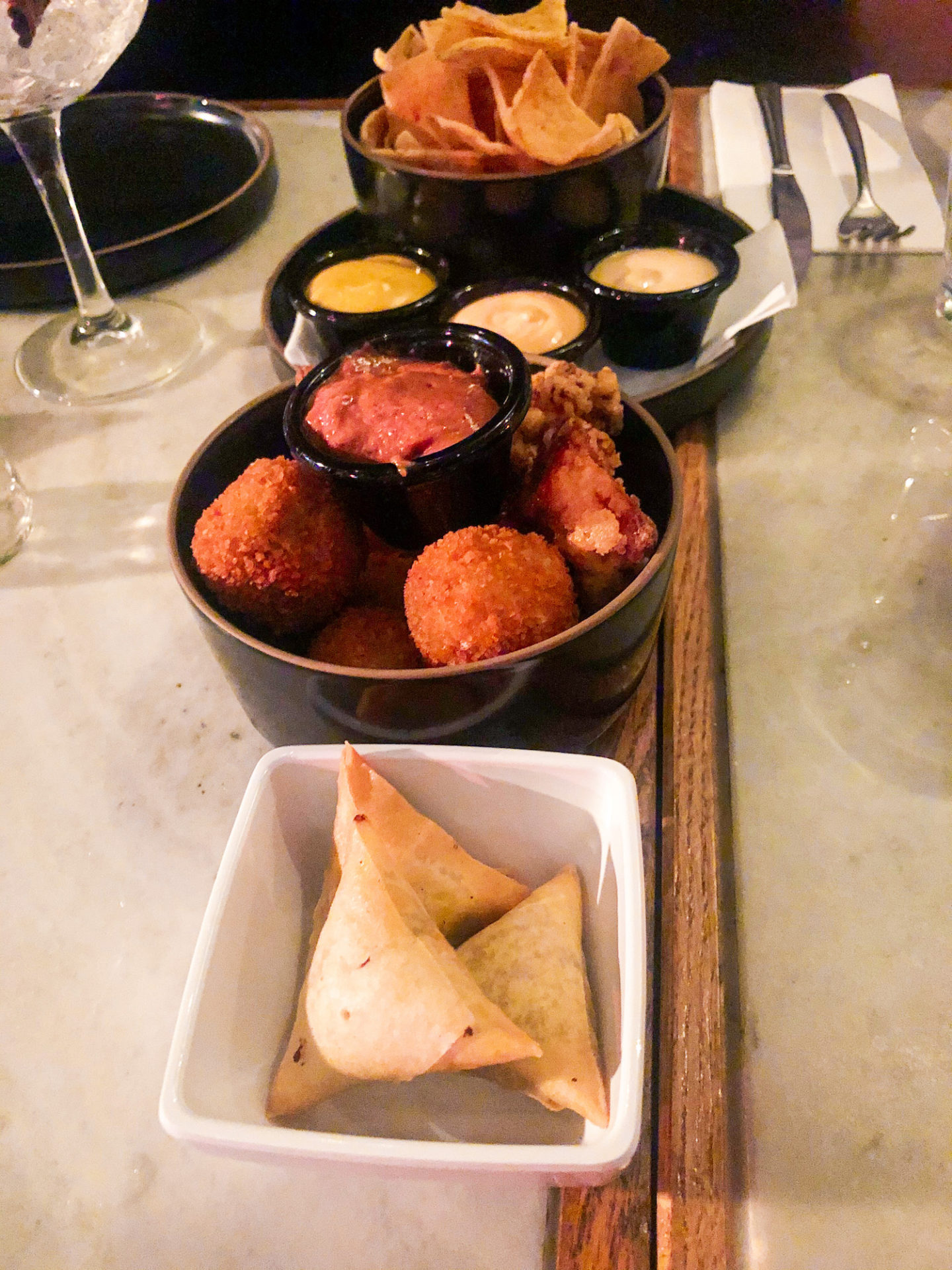 If you're into natural wines, premium sake and seriously special craft brews, Kaapse Maria is your place, set on Mauritsweg. Thoms Stadsbrouwerij boasts the longest bar in Rotterdam, and the tanks to brew their on-site beers are beside your table! Located behind the City Hall (Stadhuis), you'll find unfiltered and unpasteurised craft brews offering a unique taste experience
For something cool, where beer, music and food collide, head to De Gele Kanarie (The Yellow Canary) on Goudessingel. There's a craft brewery banging out clever beers in the basement, a huge bar and kitchen with an expansive menu of comforting dishes served prettily, there's board games, frequent live music -– so much to love here.
At Biergarten you'll find an outdoor metropolis, all steel containers and pop-up bars with dangling lightbulbs, loud music and a great vibe. Draught pints are standard, games are played, the menu celebrates the charcoal grill with delicious classics. Only open when it gets warm enough outside in Spring, (and when it does it's open 4pm-ish 'til at least midnight, Wednesday to Saturday) this is close to the trendy Hofplein area and the crowdfunded yellow Luchtsingel bridge. Take some time to walk around the area and spot all the artwork and creative graffiti.
5 Things to See/Do in Rotterdam during Eurovision
1. Take a Rotterdam Food Tour with Bike & Bite!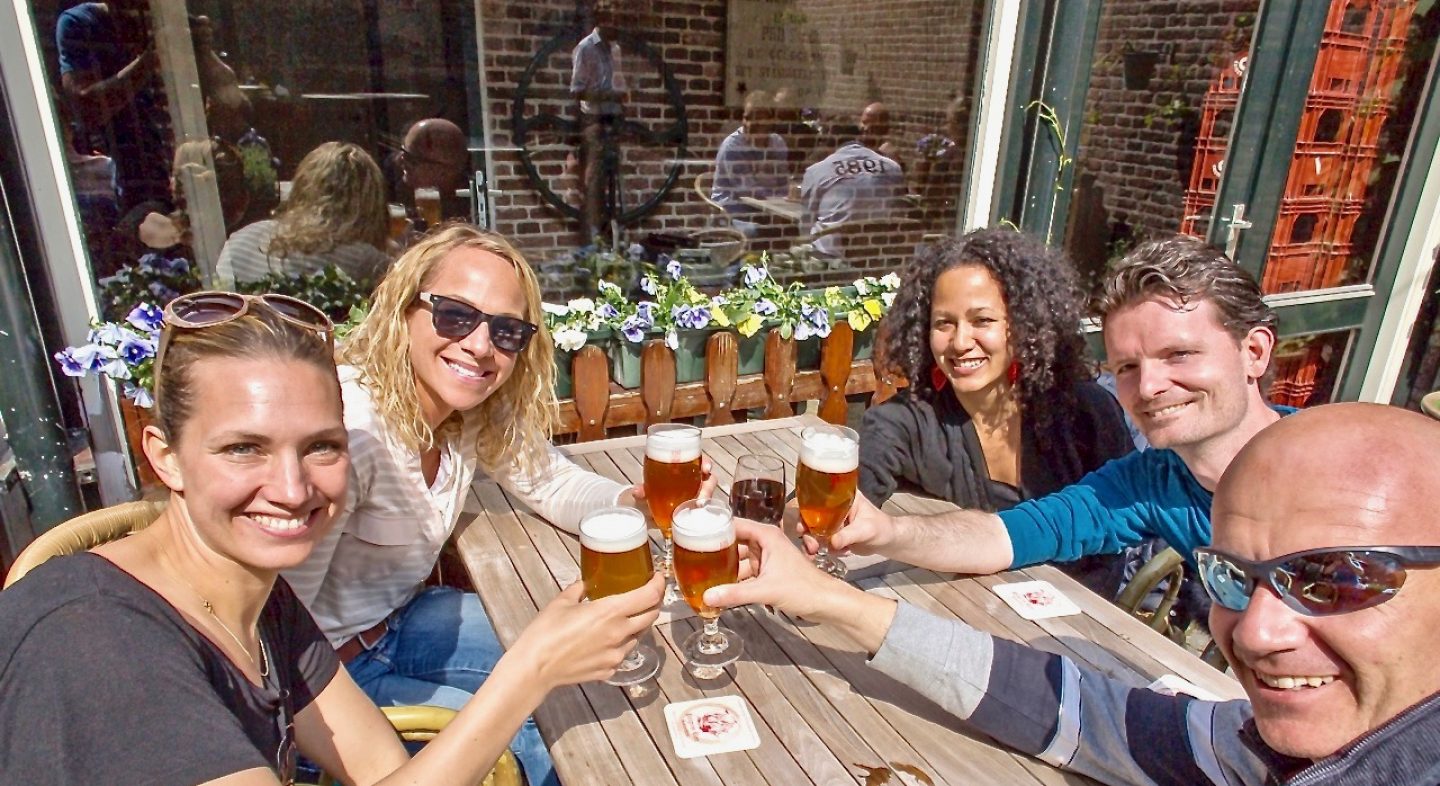 Offering a number of unique food-led tours using various modes of transport, Bike & Bite takes visitors on whistle-stop tours of Rotterdam (and other Dutch cities) showcasing snippets of history, architecture, culture and – of course – iconic food and drink. Bike and Bite, naturally, revolves around cycling –– and how fitting a way to see the city than the most popular form of transport that the Dutch use! However, they also have a Hike and Bite (on foot), Bike and Dine and Boat and Beer tour. Each tour type lasts four hours and includes a number of stops, and can be arranged in a number of different languages, whilst prices start at €59 per person.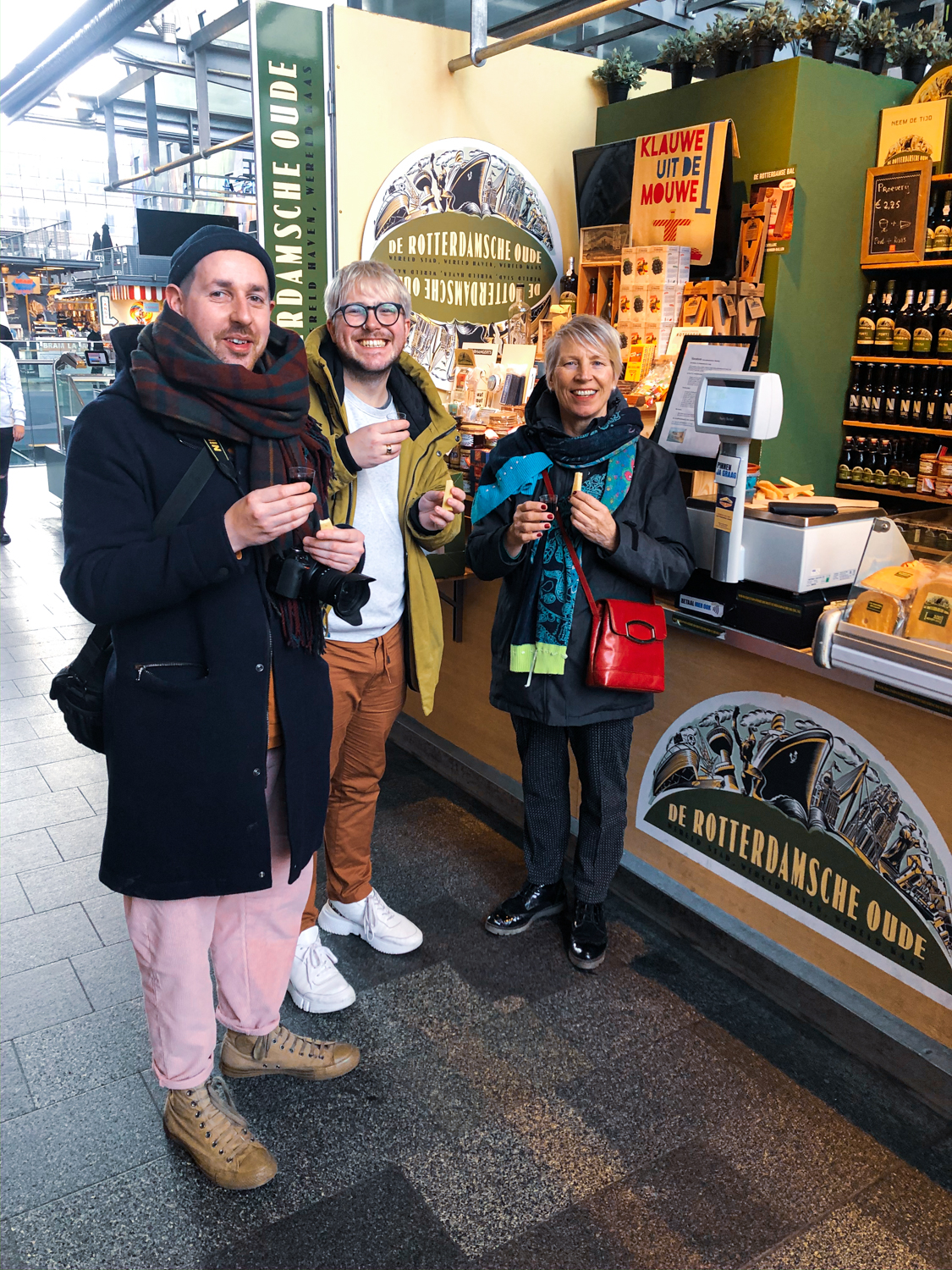 We were lucky enough to spend four hours with one of their best guides, Marja (who is also the talent behind Arta la Tarta atelier in the city) who took us around the city on their Hike and Bite offering, seeing some of the most iconic sights and stopping in to no less than seven locations, including some of the ones included in this guide! We adore food tours and we try to take one in every city we visit, so if you're looking for a snappy way to see, understand and taste Rotterdam, book a tour with Bike and Bite!
2. See the Kubuswoningen, Cube House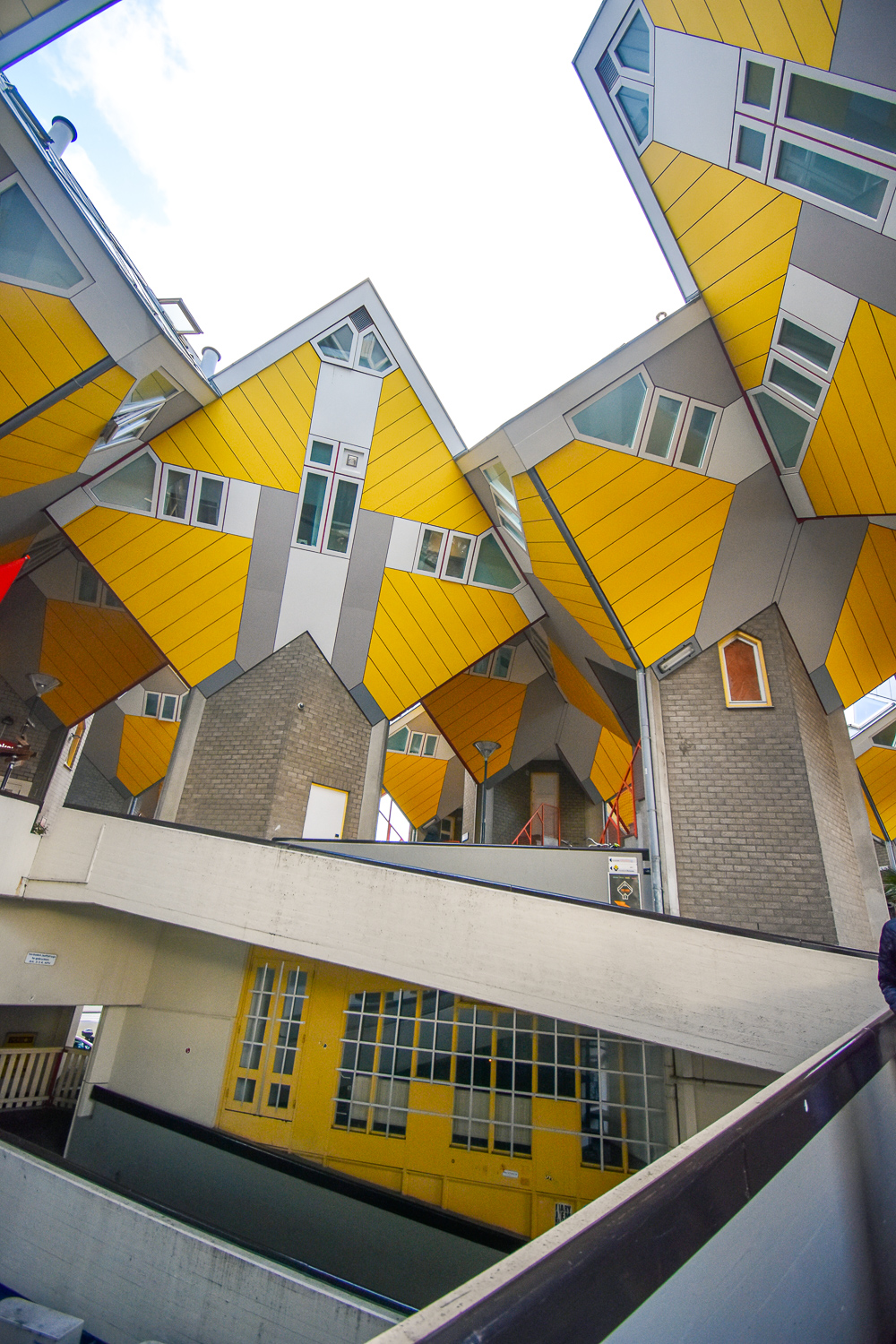 Designed by revolutionary architect Piet Blom, this residential area is one of the most unique in the city with yellow, 45º angled, cube-shaped dwellings that represent a village within a city. Want to see inside, as well as marvel at the unusual exterior? Visit the Kijk Kubus, the small museum within which is open daily (10-6pm) and costs €3 per adult entry (Psst, 25% discount with the Rotterdam Welcome Card!)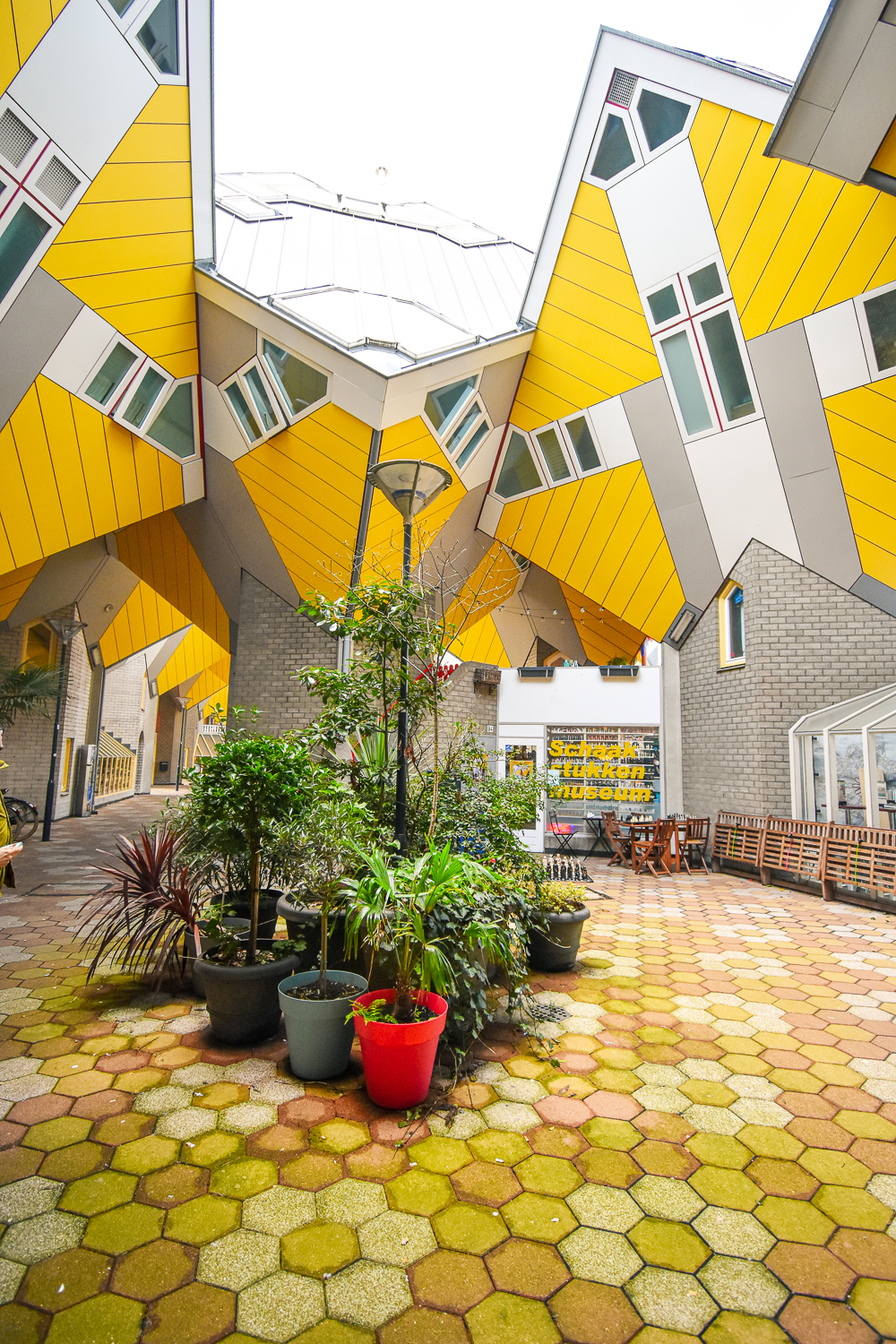 There's also a hostel and a couple of boutiques set inside this area and with its central location by the water it's well worth seeing and strolling around, though be aware it is very much a residential community so always be respectful.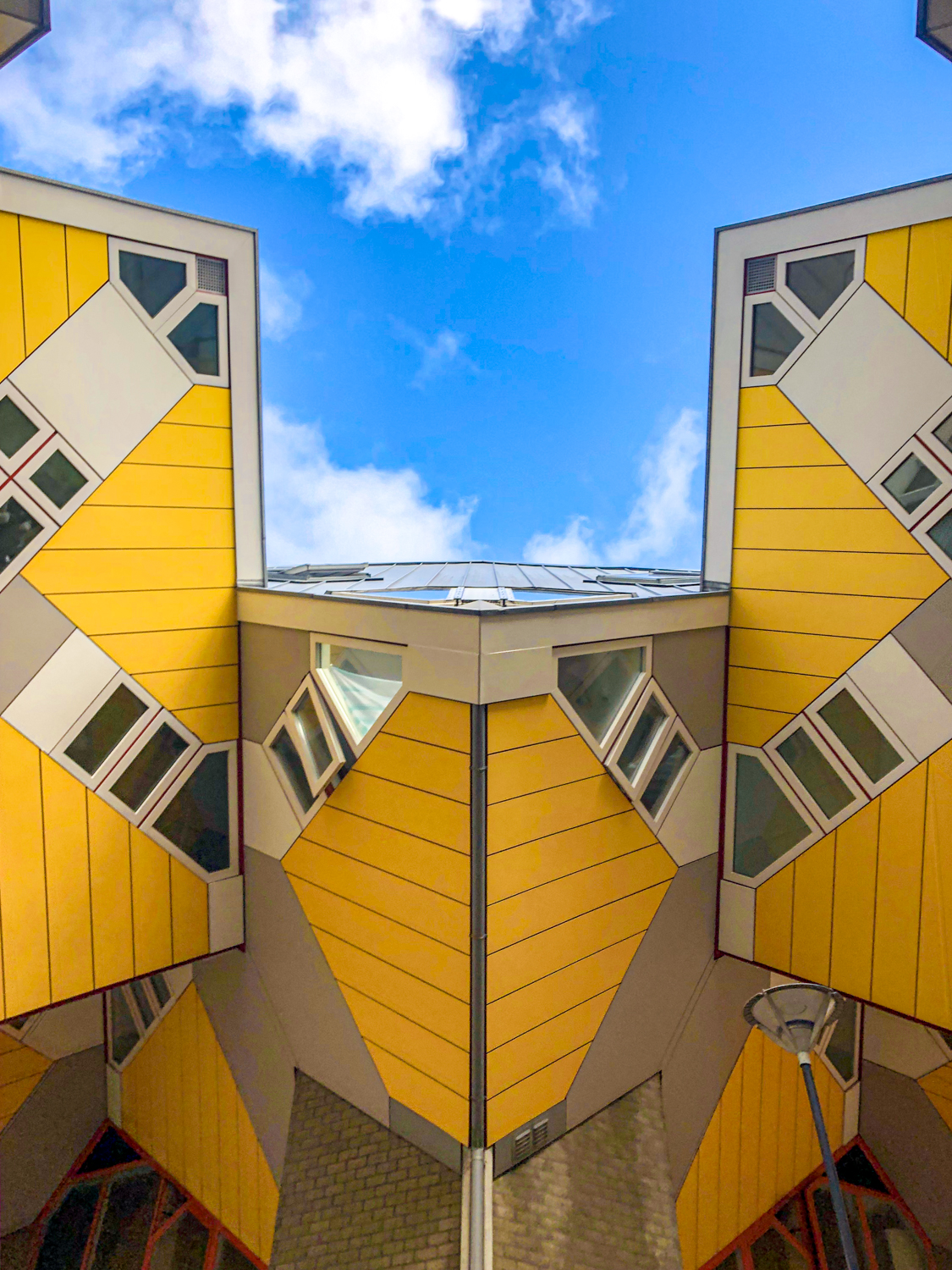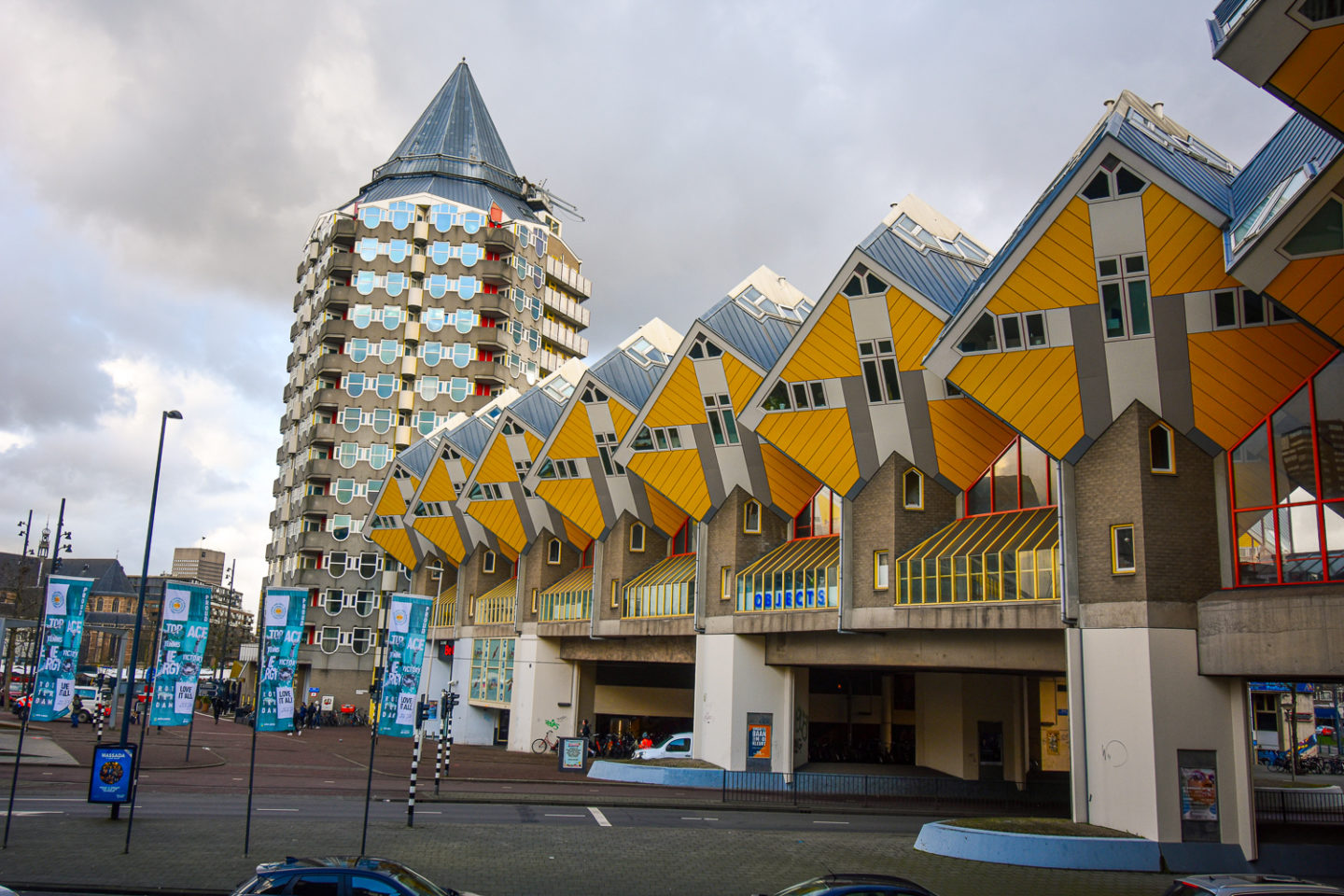 3. Take the Luchtsingel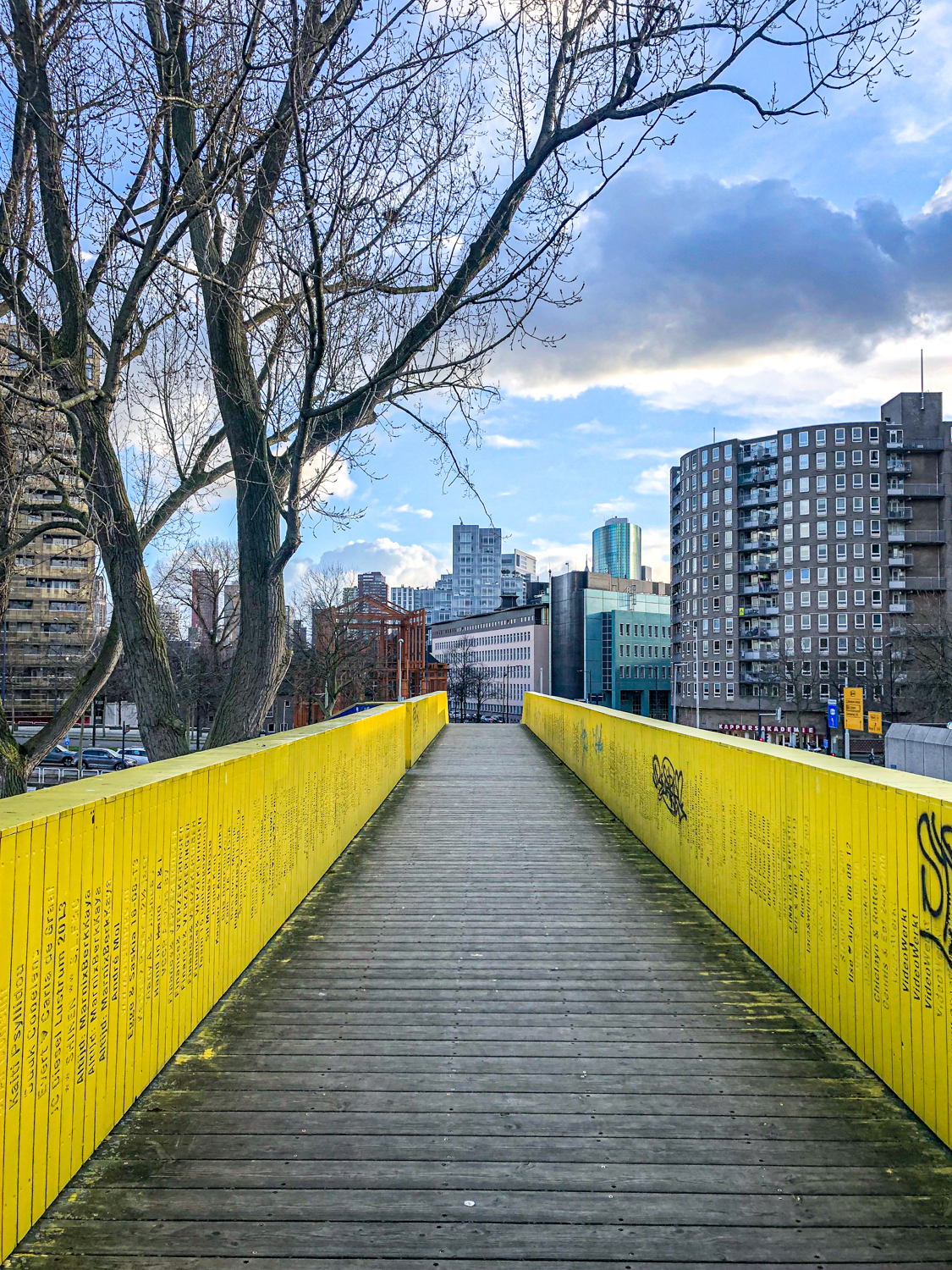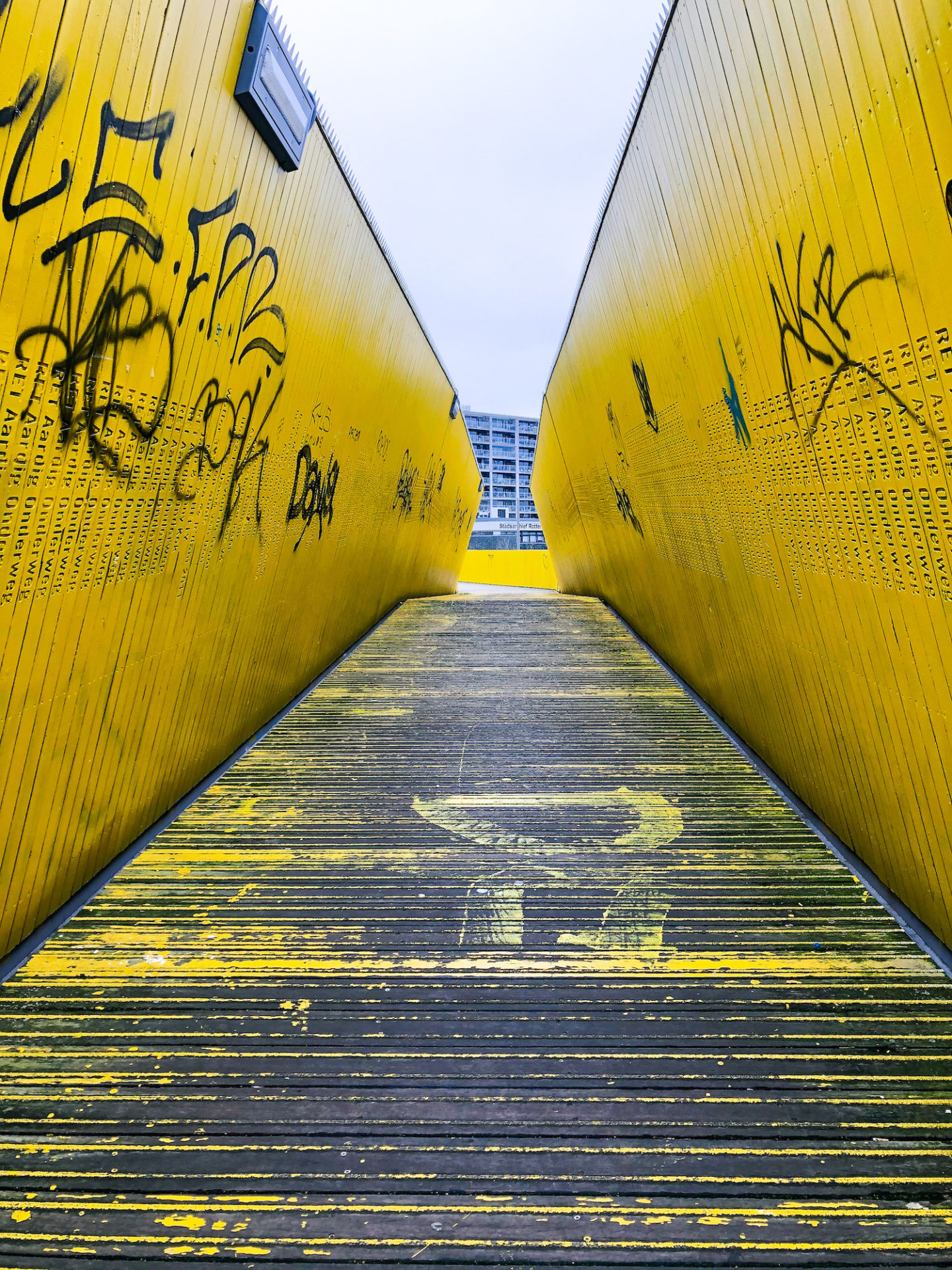 The world's first crowdfunded public infrastructure project, this blazingly yellow foot bridge is 400 metres in length and is an 'air canal' through Rotterdam. Running through areas and roads which were previously disconnected and cut off from the main thoroughfares, it offers a 3-D, one-floor-up, uninterrupted connection between these areas and also comes with seating and viewing platforms, as well as running through a building. It will deliver you to the previously mentioned Op Het Dek as well as the painfully cool area of Hofplein.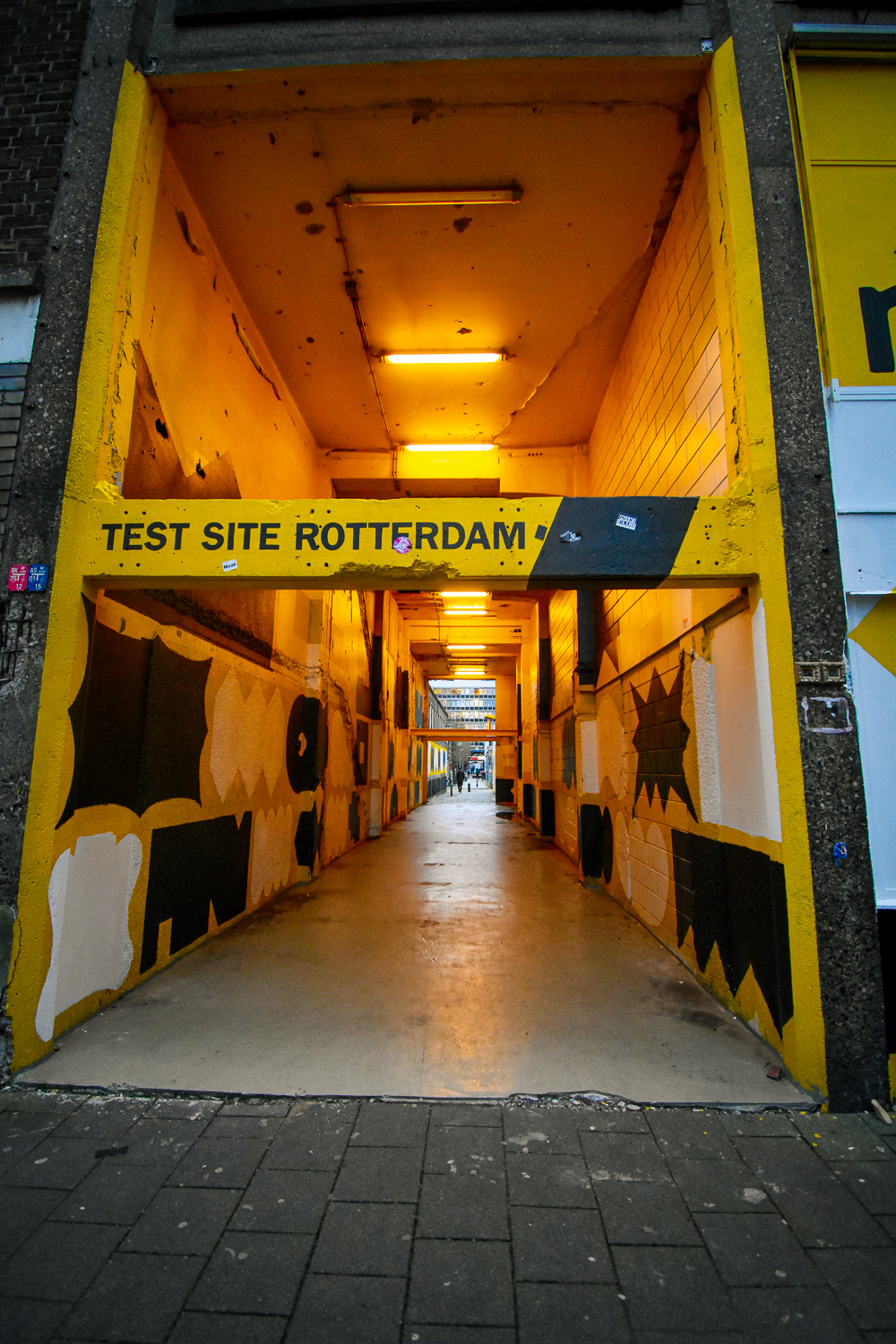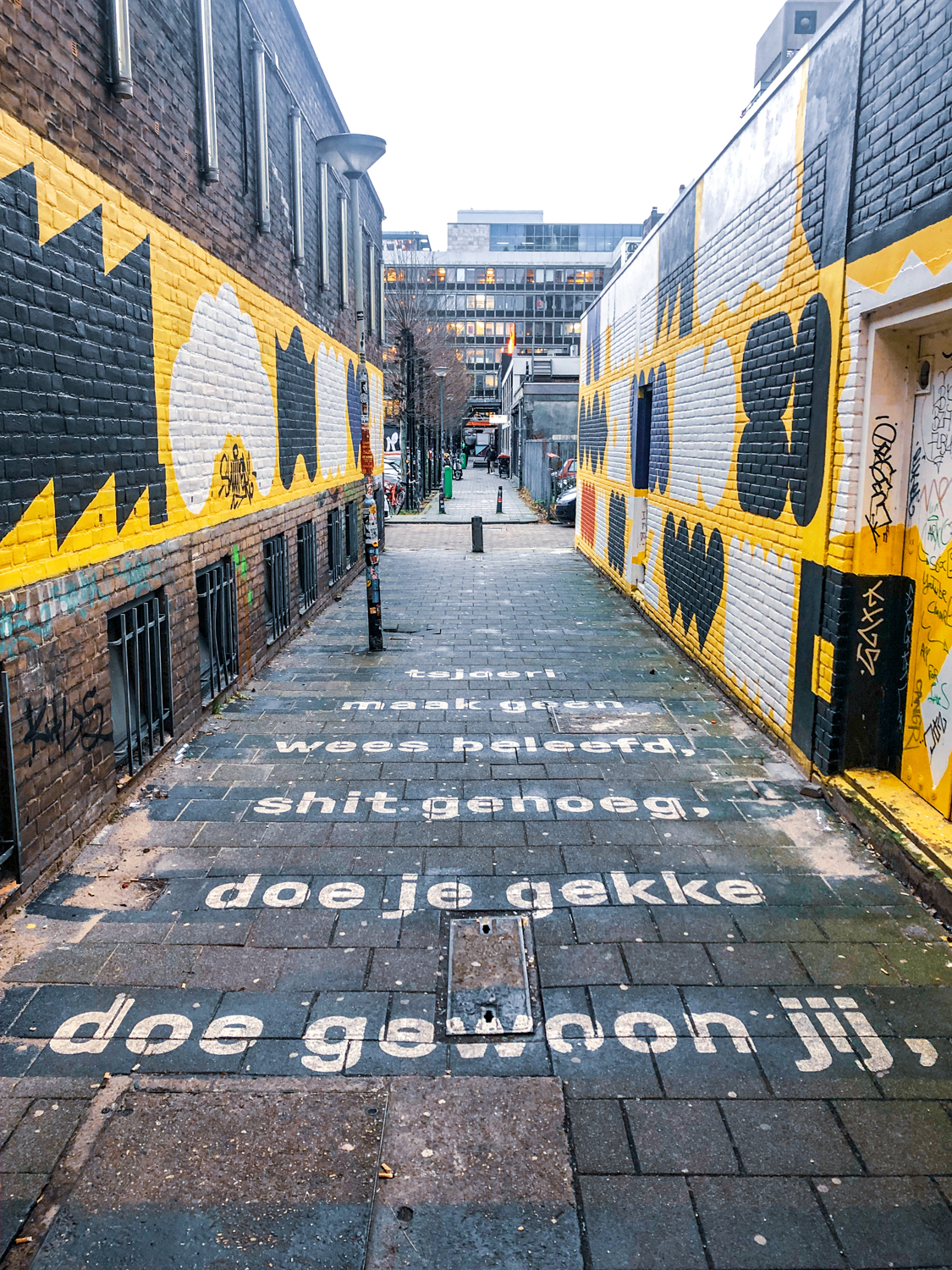 4. Go visit The Distillery District, Schiedam!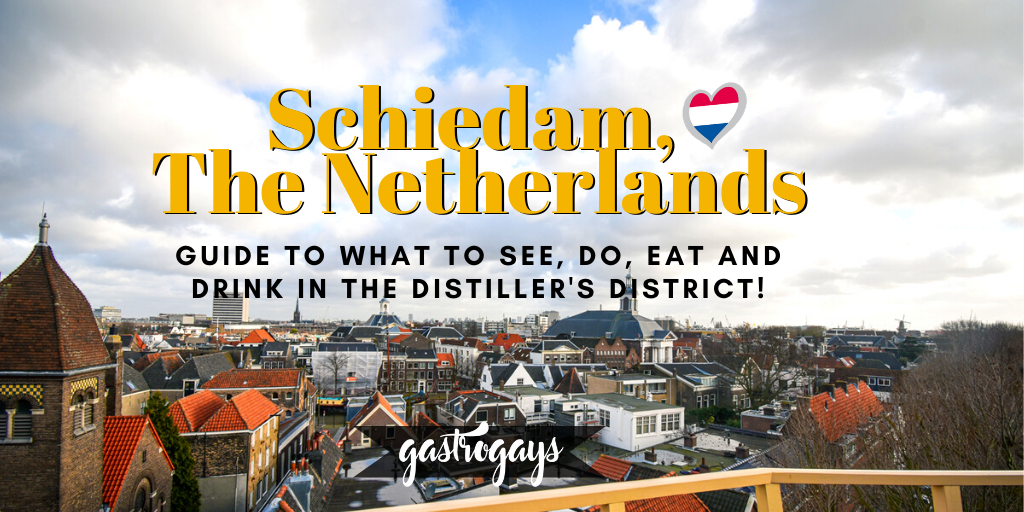 A neighbouring city to Rotterdam, Schiedam (skhee-dam) is a snappy 8-10 minute train journey from Rotterdam Centraal Station and has a long history of distilling, especially jenever! A precursor to gin, jenever is a little bit different but this city jenever flowing through its veins with the amount of history of the distilling industry that it holds. Once known as Black Nazareth, explore Rotterdam's Distillery District by taking a trip to Schiedam for a half-day or a day and explore the Jenever Museum, drink a Loopuyt G&T, marvel at the world's biggest windmills and stroll around the gorgeous canal-side cobbled streets of this historic dutch city. Click here for our full guide to Schiedam.
5. See the Erasmusbrug (Rotterdam Erasmus Bridge)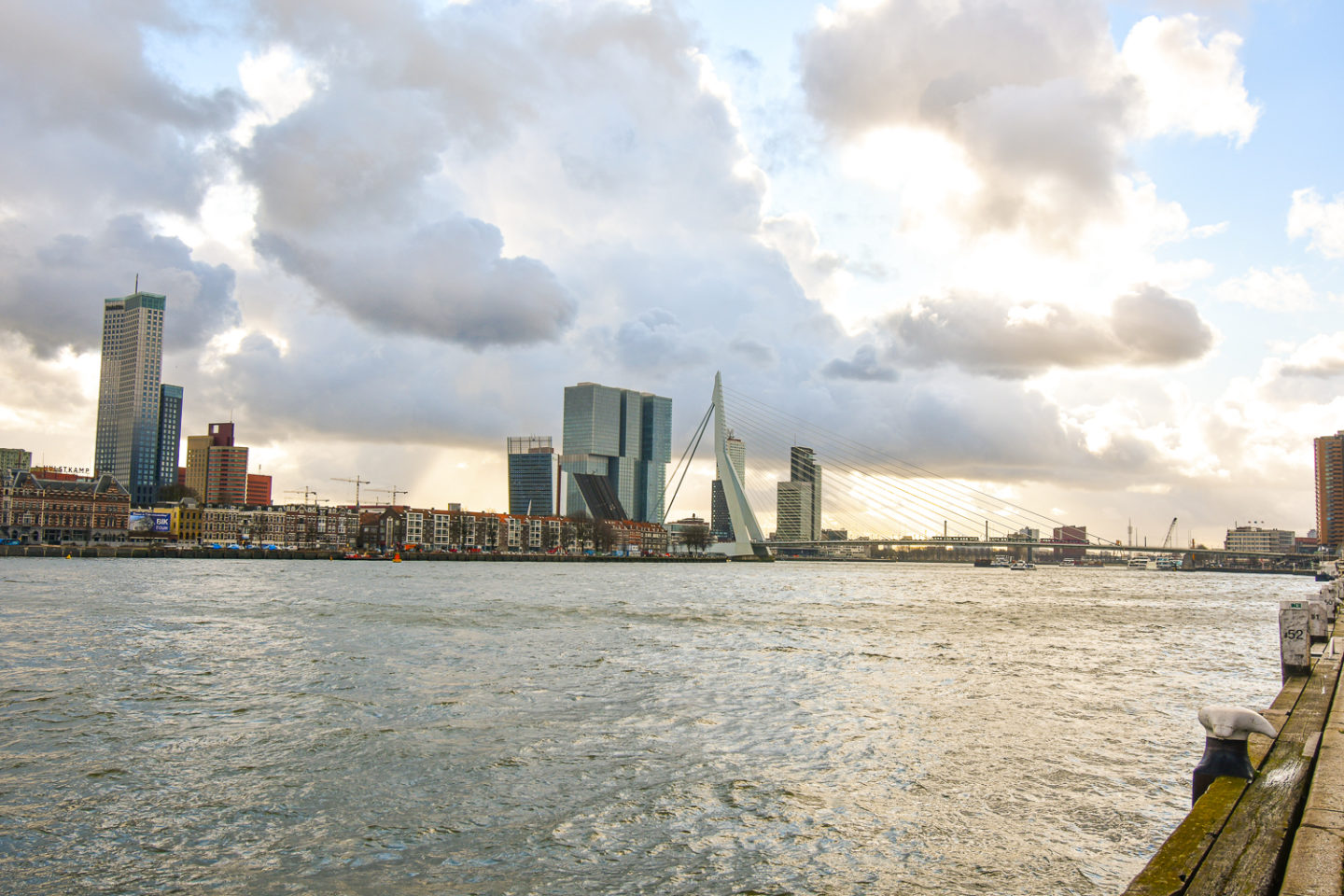 The icon of the city, completed almost 25 years ago, Erasmusbrug cable bridge is the second-largest bridge in The Netherlands and definitively connected north and south of the Rotterdam city. 800m long, just shy of 140m high and designed by Ben Van Berkel, it's also nicknamed 'The Swan' because of its shape. It connects the futuristic, skyscraper-laden Kop van Zuid district with Hotel New York, RoomMate Bruno, Foodhallen et al and the historic Delfshaven. Really worth comparing and contrasting these two districts, as they represent the important, traditional past of Rotterdam and the cutting-edge, modernistic future of the city.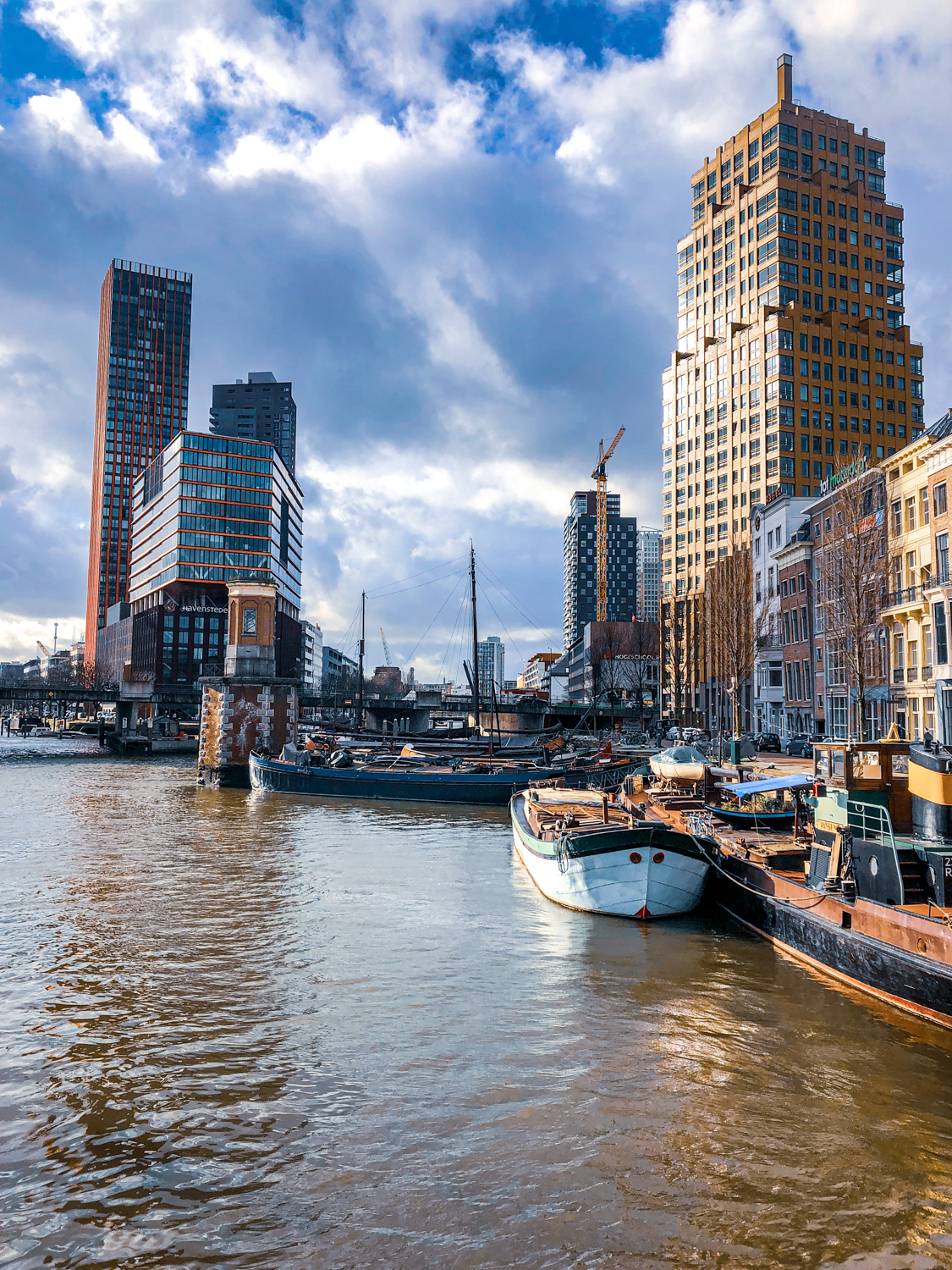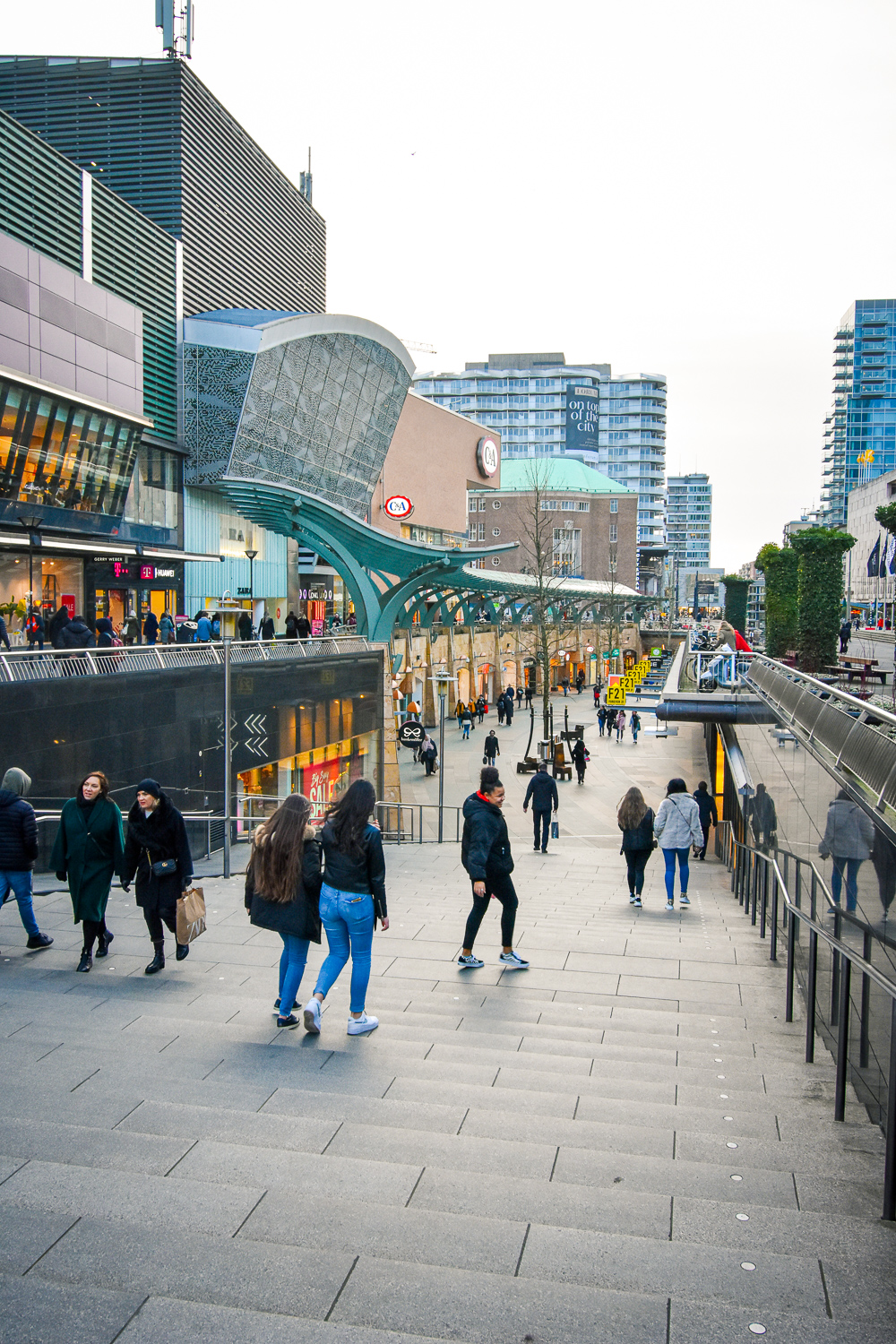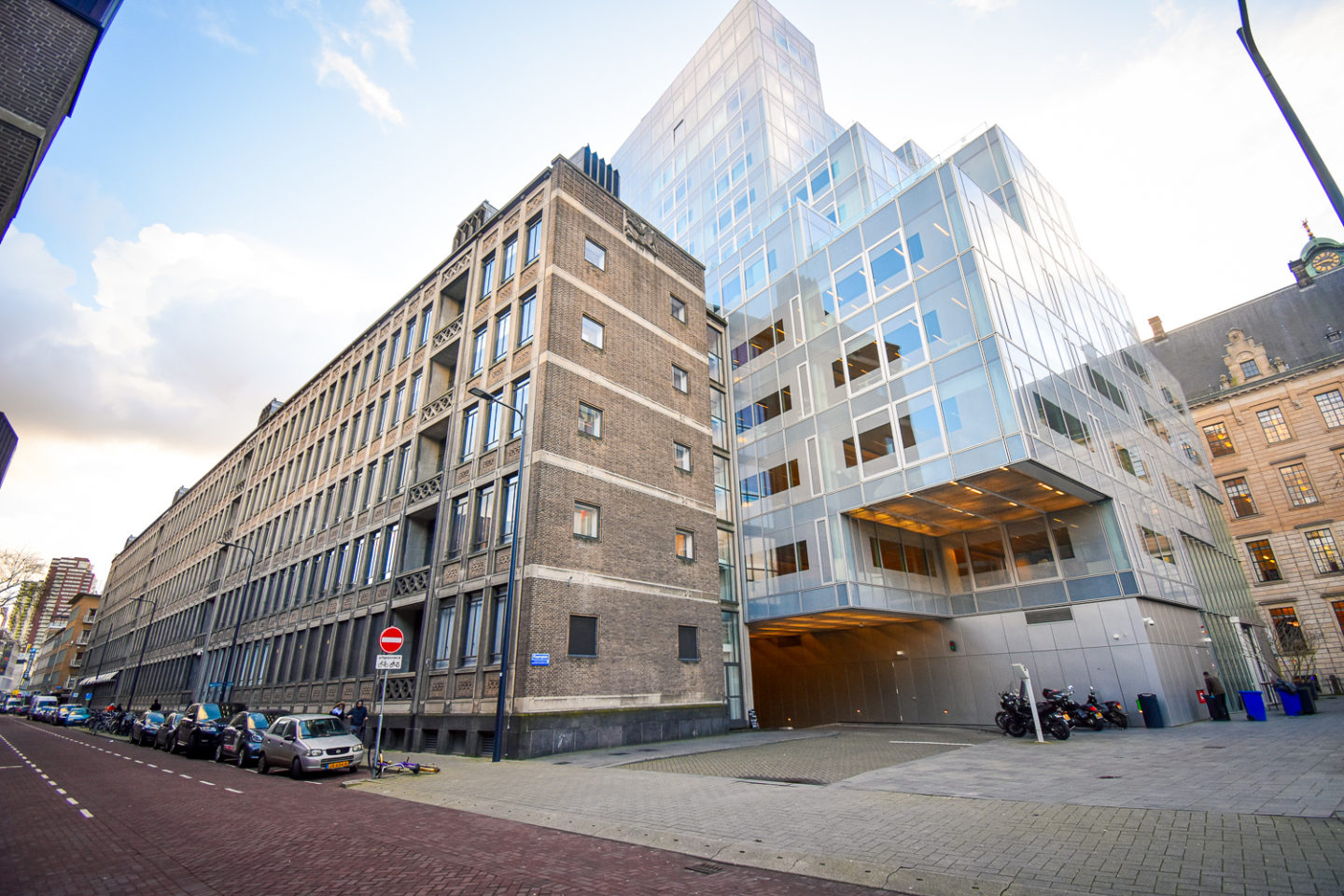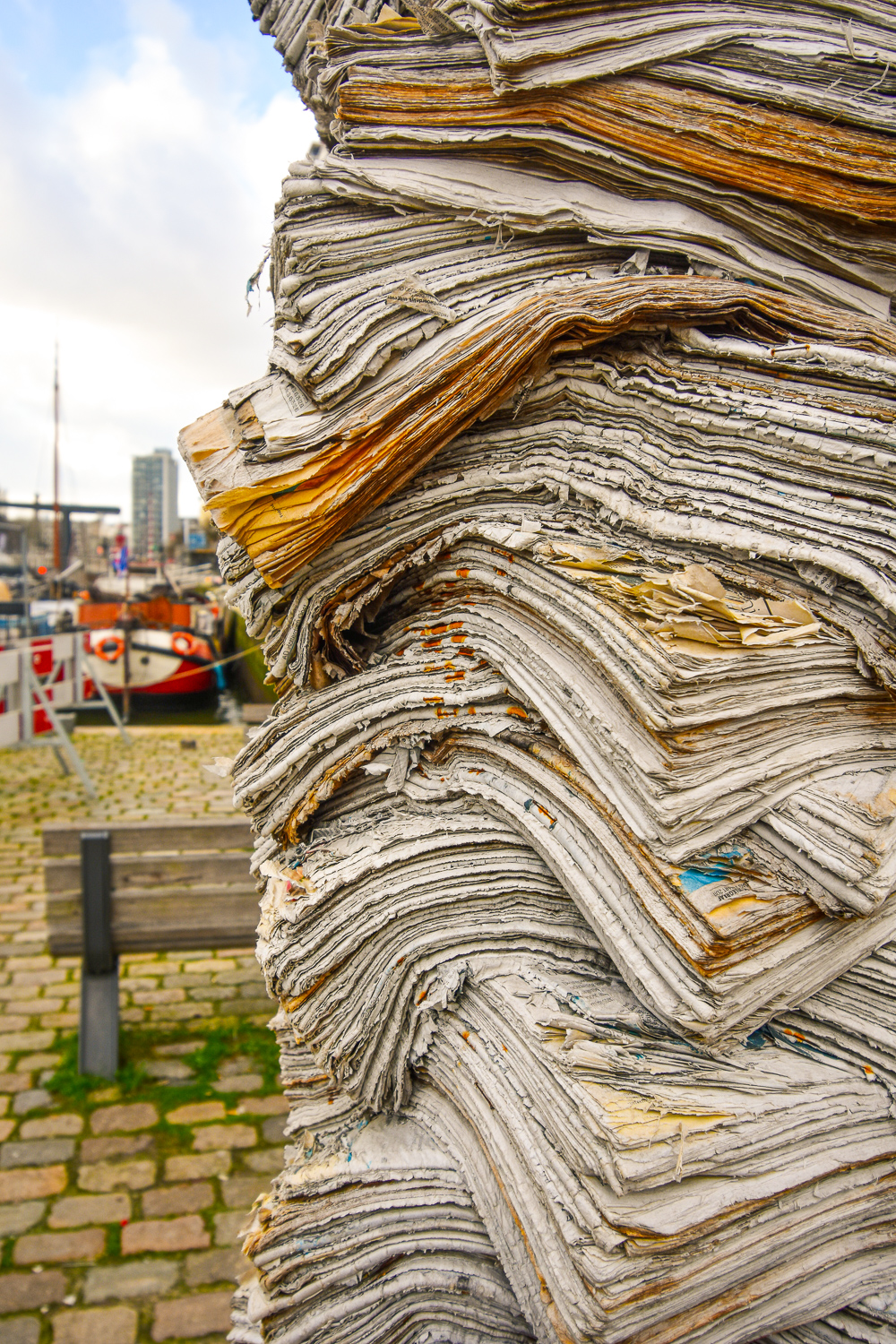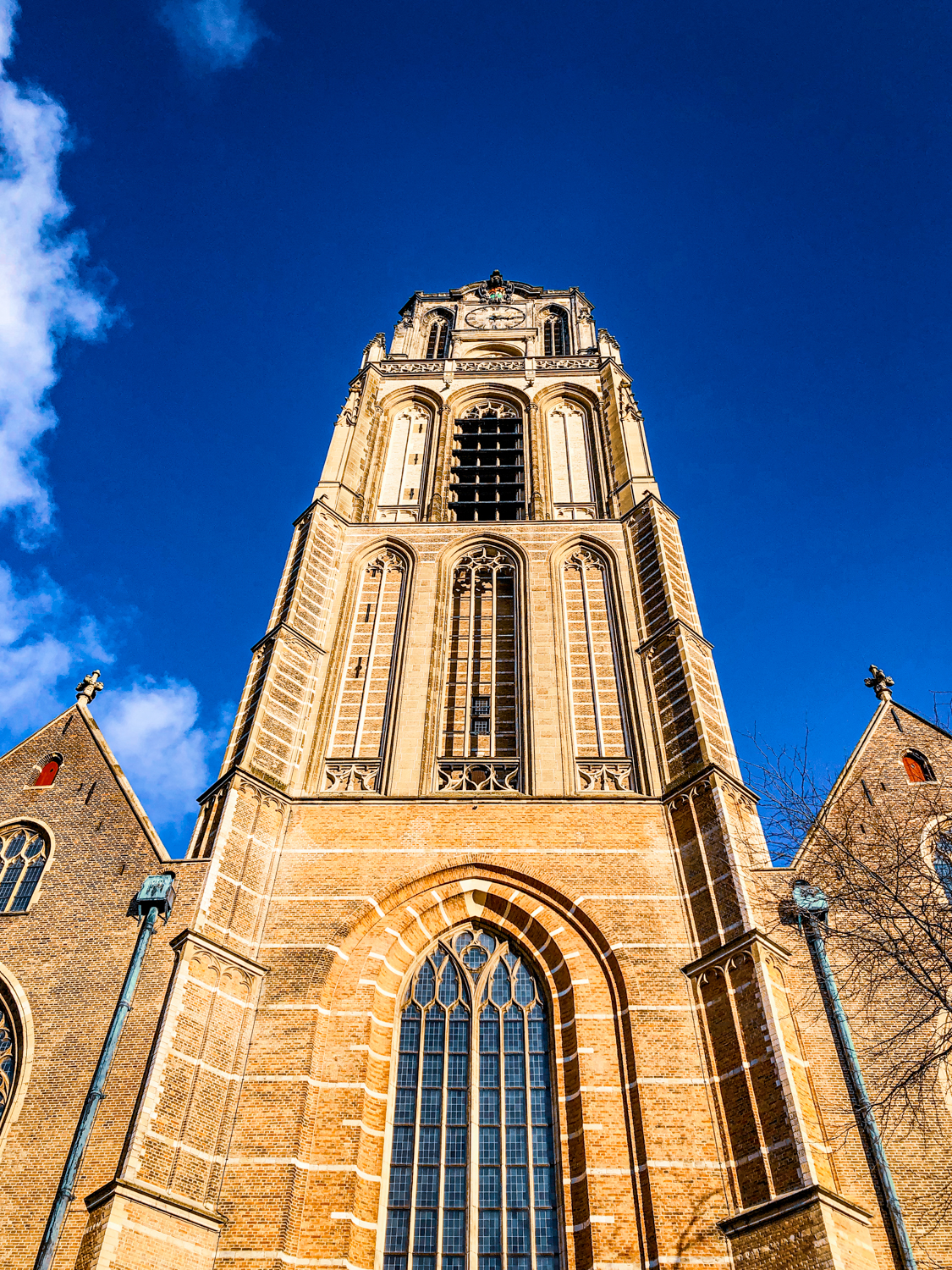 How to get around Rotterdam
Rotterdam is an incredibly connected city, with a fast and frequent underground (metro), expansive tram network, buses and overland trains, plus cycling is everywhere too and it's a very walkable city too. Oh, there's also a handy water taxi too!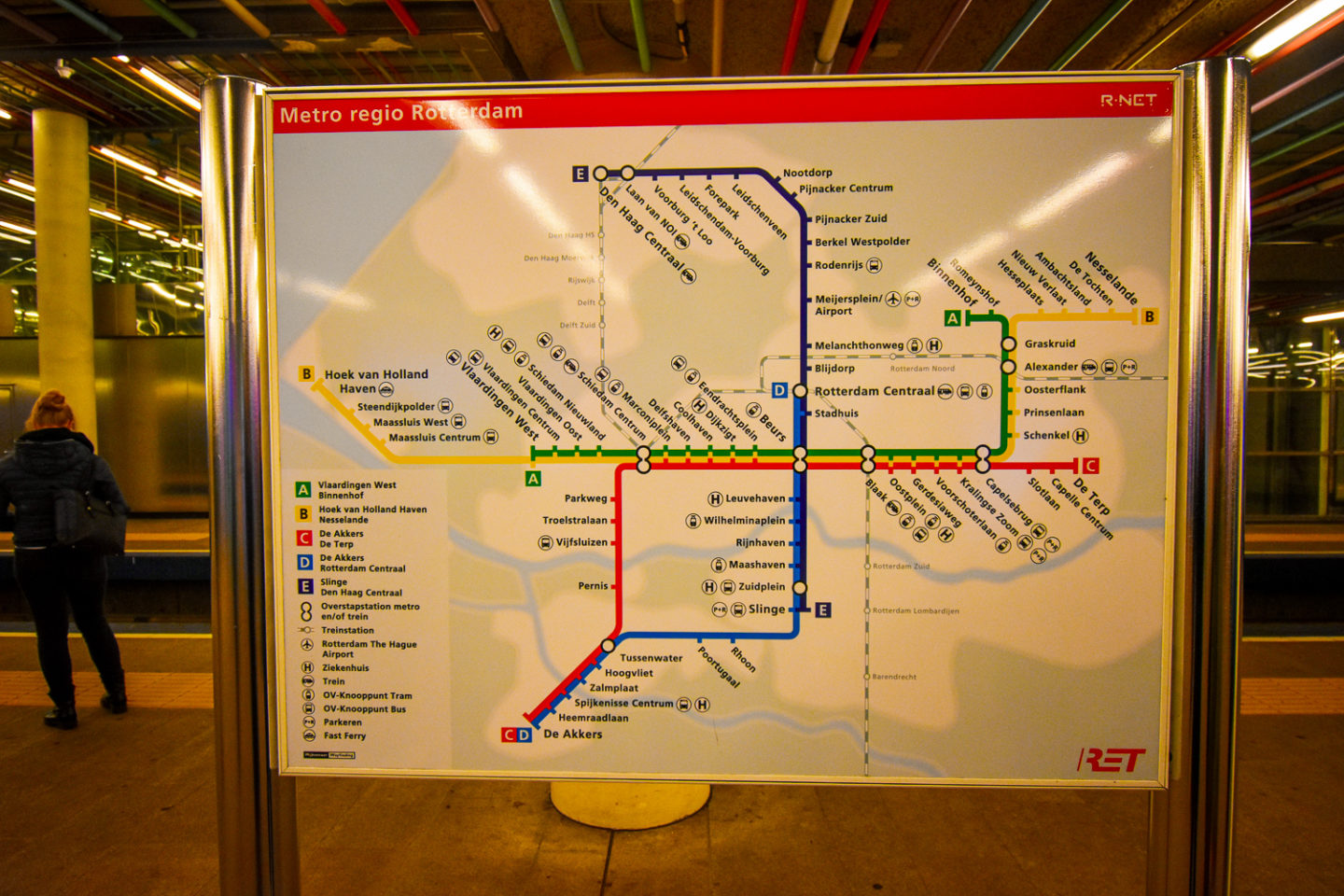 Metro is the easiest and fastest way to get around Rotterdam –– look for the yellow 'M' signs and within you'll find five lines, ABCD and E, each colour-coded and even though Centraal Station may seem like a fitting centre point of the city, it's not –– the station Beurs is the biggest interchange and it's just one stop away from Centraal (fun fact, the beautiful redesign of Centraal took 10 years from start to finish, opened in 2014, and the shape of the new entrance is angular, pointing away from itself towards the centre of the city).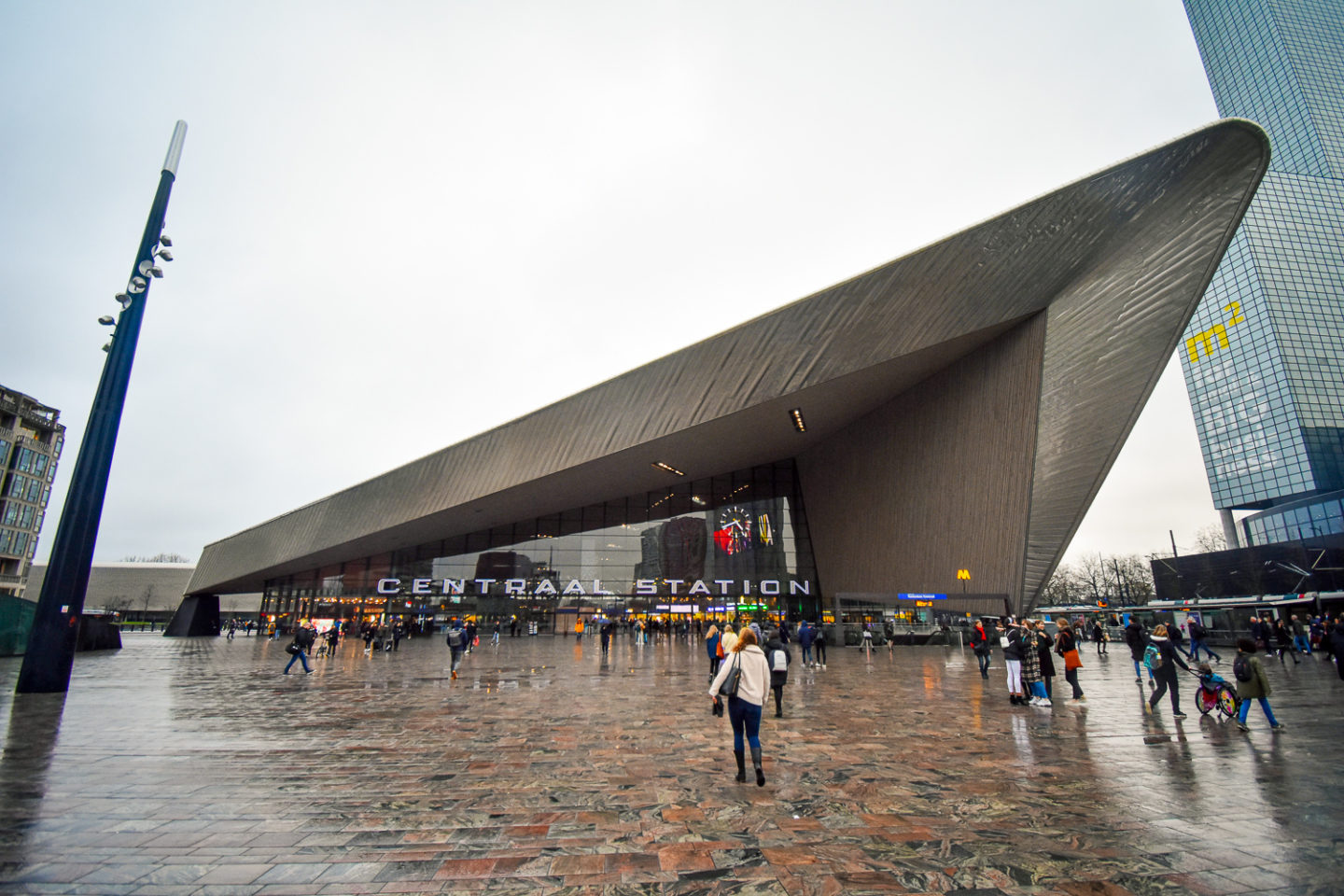 Important fact about the metro: you need to know the final/terminus stop for your line to go in the right direction –– like in Paris. This can be a little confusing in Rotterdam, though, as sometimes the barriers for both directions are side-by-side, so always do a double check for your desired direction of travel. You also need to 'tap' both in and out, unlike the metro in other cities like Stockholm where exiting is automatic and tap-free. In Rotterdam, you tap in to get in and tap out bookending your journey, on both tram and metro. Also, when on the trains, you need to hit the button to open the doors –– unlike, say, the London underground where they usually open automatically.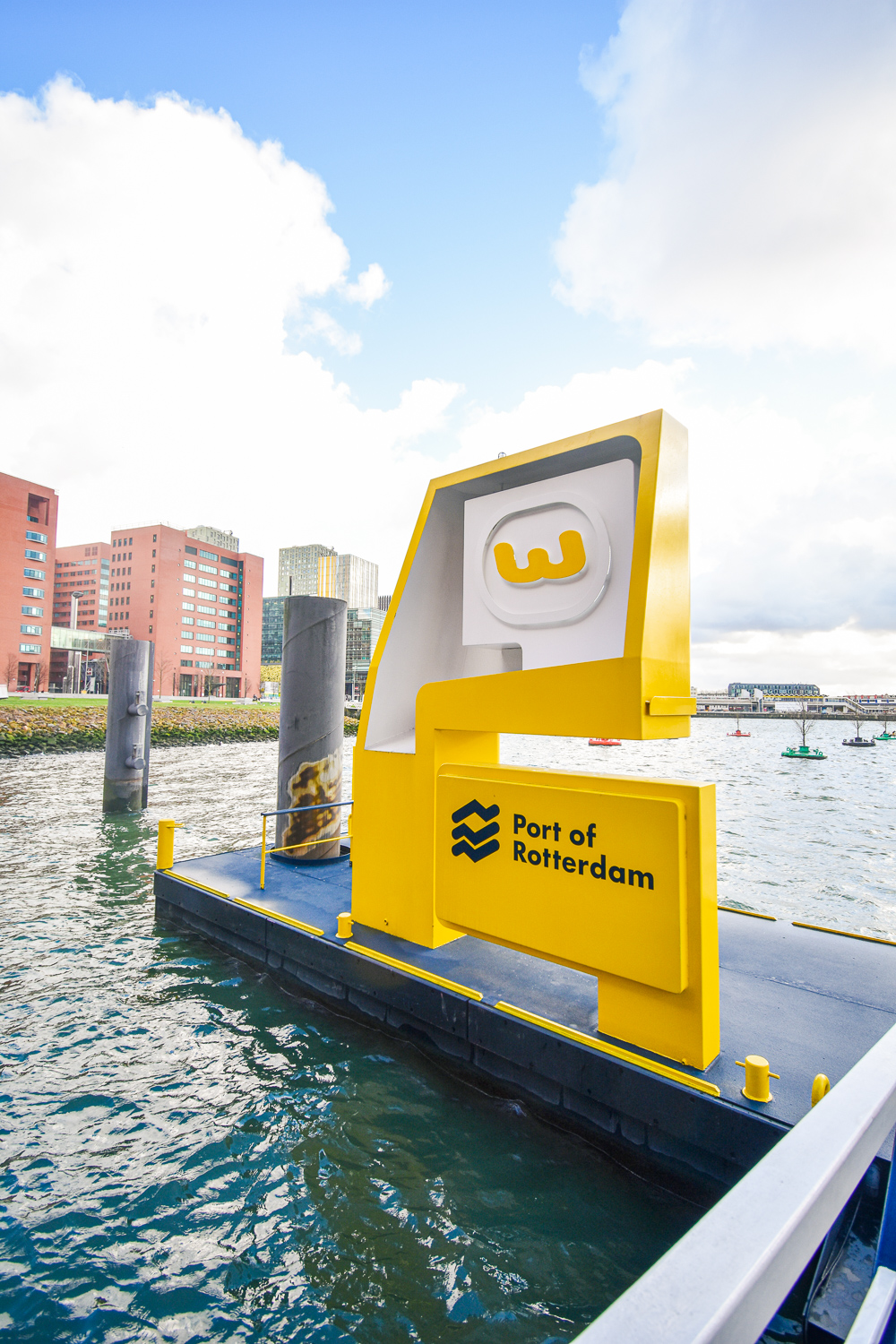 Re: the Rotterdam Water Taxi option we mentioned earlier, these are little eight or twelve-seater speedboats that swiftly deliver small groups from point A to point B at over 50 stops around the city. Rotterdam is wonderfully seen from the water, and these nippy little things can reach up to 50 mph, so it can be a bumpy ride, but it's an express option! Prices depend on numbers and availability, but sometimes it's actually quicker than getting other forms of public transport. You can pre-book journeys online here.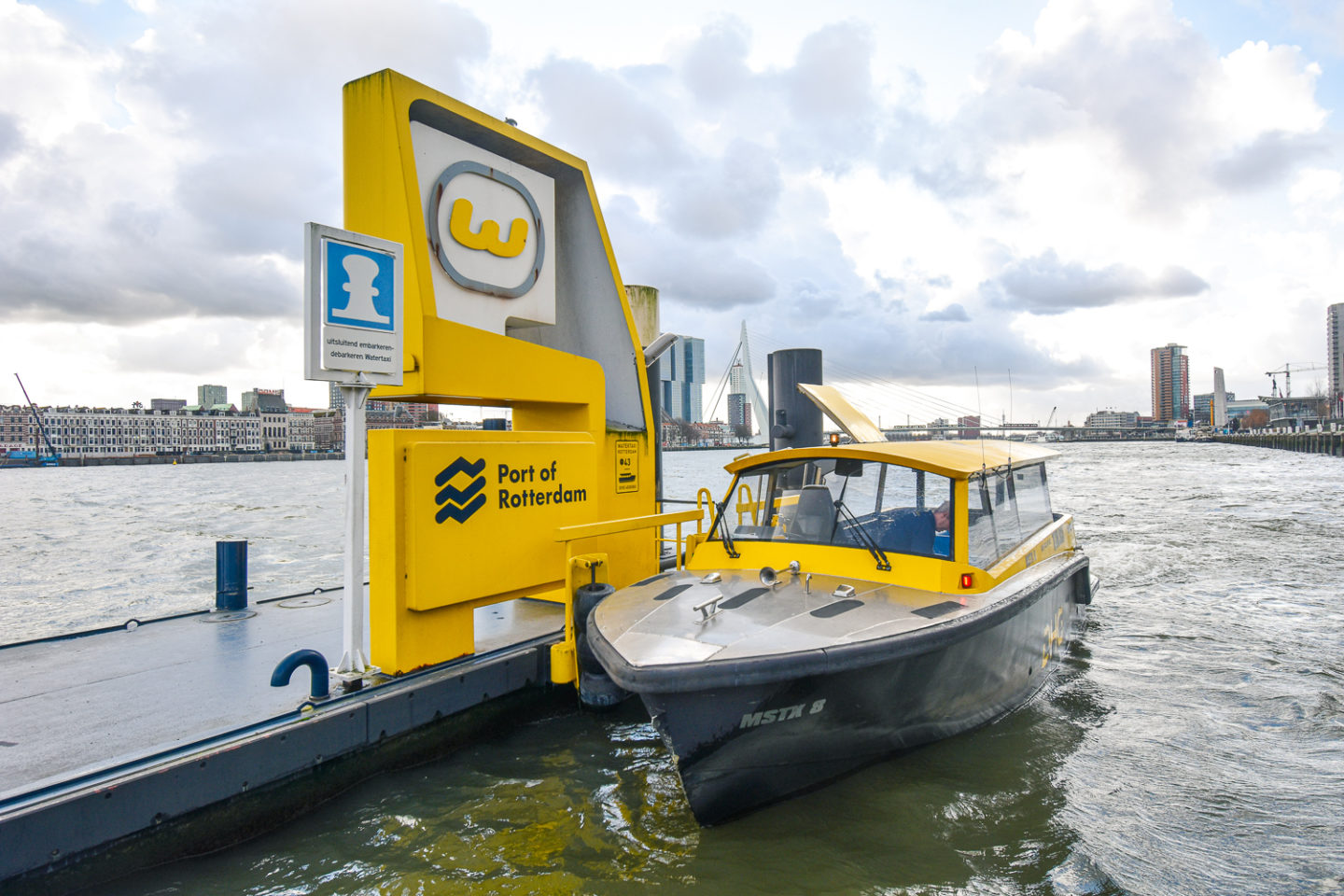 Rotterdam Welcome Card
The Rotterdam Welcome Card offers holders unlimited travel for 1 (€12.50), 2 (€18.50) or 3 (€23.50) consecutive days on tram, bus and metro, as well as discounts on top Rotterdam attractions and museums, food and drinks at local participating restaurants and bars.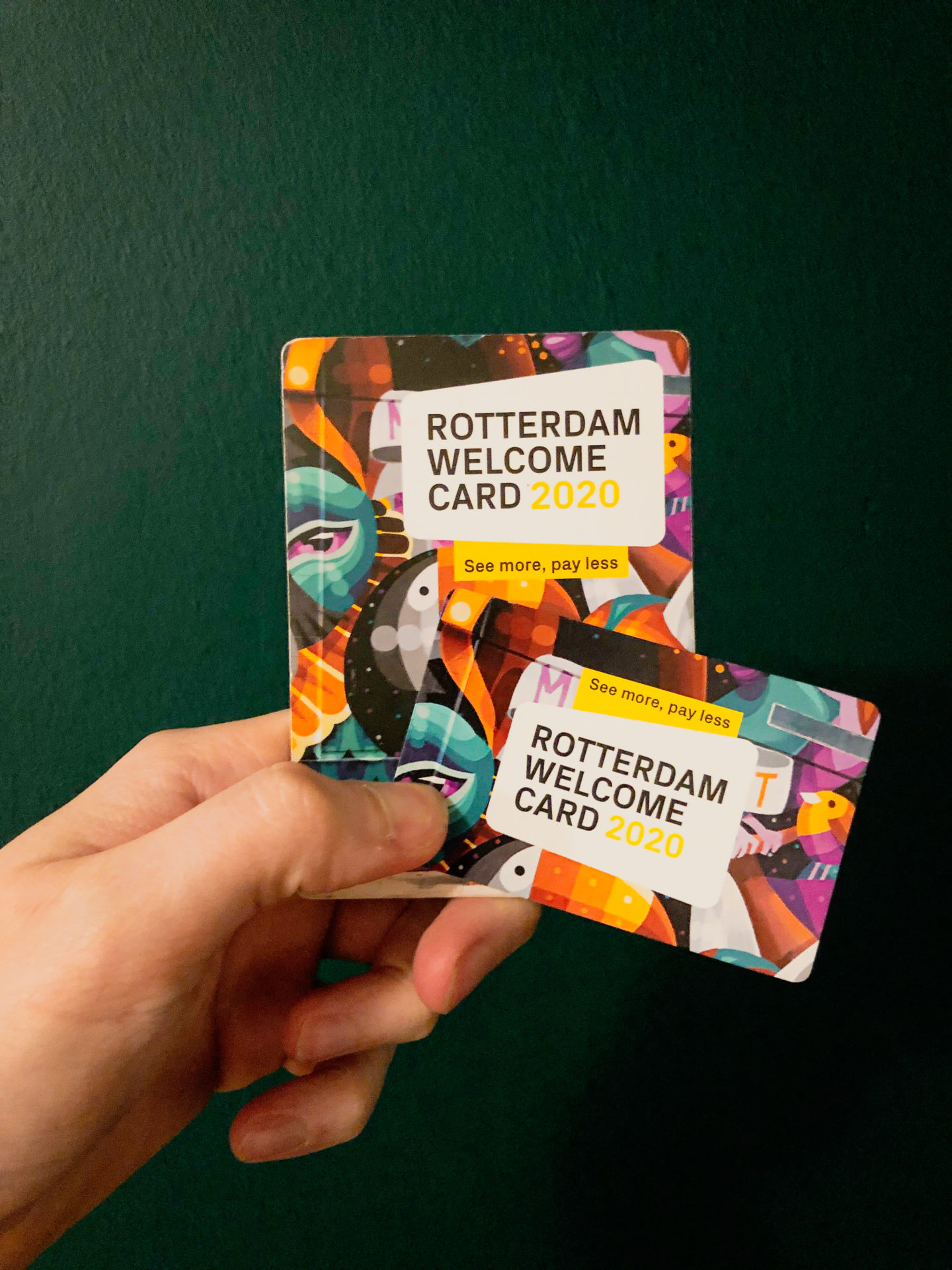 You can buy the ticket at the Rotterdam Tourist Information outlets (Coolsingel, Rotterdam Centraal) or, even easier, pre-order the Rotterdam Welcome Card online and have it delivered to your home – for this option, we suggest booking it at least two weeks in advance of your arrival. You can get discounts on things like the Pannenkoekenboot, an unlimited pancake-eating boat cruise (no, really!), the medieval Laurenskerk, the highest observation tower in The Netherlands Euromast (which you can also *ABSEIL OFF!*, as well as 25-50% off most museum entrances in Rotterdam, plus food and drinks offers.
Outside of Rotterdam itself, The Netherlands as a country is amazingly connected where trains are concerned, so don't miss the ease at which it is to take a trip to neighbouring cities like Scheidam, Utrecht, Dordrecht, Den Haag, and even Amsterdam itself.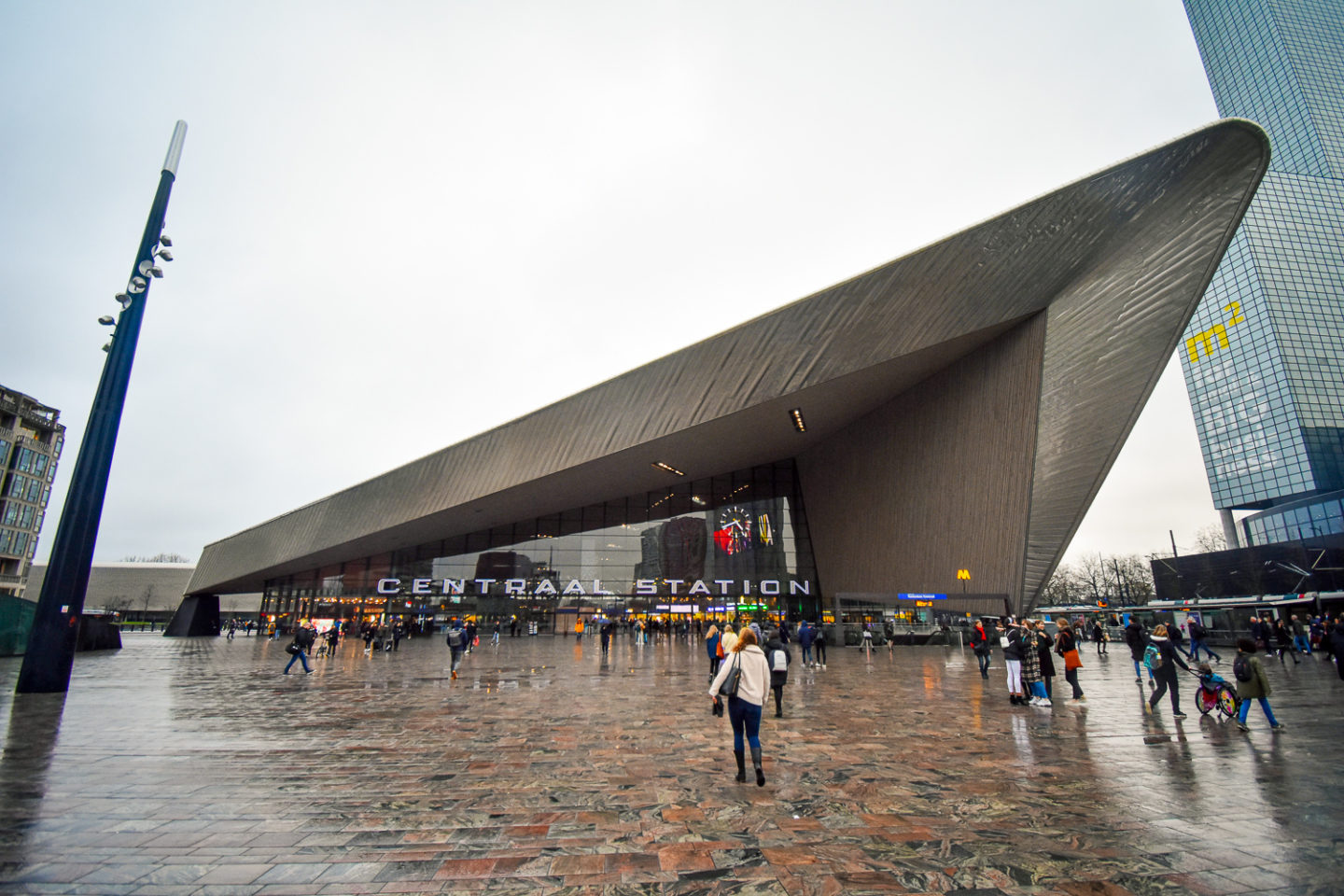 From Rotterdam Centraal you can get a fast train (either Thalys or an Intercity (IC)) or a slower train that calls at the stations in between. Naturally, the slower train is slightly cheaper, and on trains there are different prices for the different classes (First Class; Second Class, and appropriate carriages for each ticket type). A note –– there are IC Direct trains which require a 'supplement' charge of a couple of euro on top of your ticket price, and ticket inspectors will want to see proof of this, so don't be caught out. It can be a bit confusing, so take your time and figure it out when purchasing your ticket, so you don't pay more than you should, or get caught out. By purchasing your printed tickets at the machines at the station, you will have to pay a little surcharge of €1 or so too, so you can pre-book your train online and have the ticket on your phone or printed out to make it slightly cheaper too.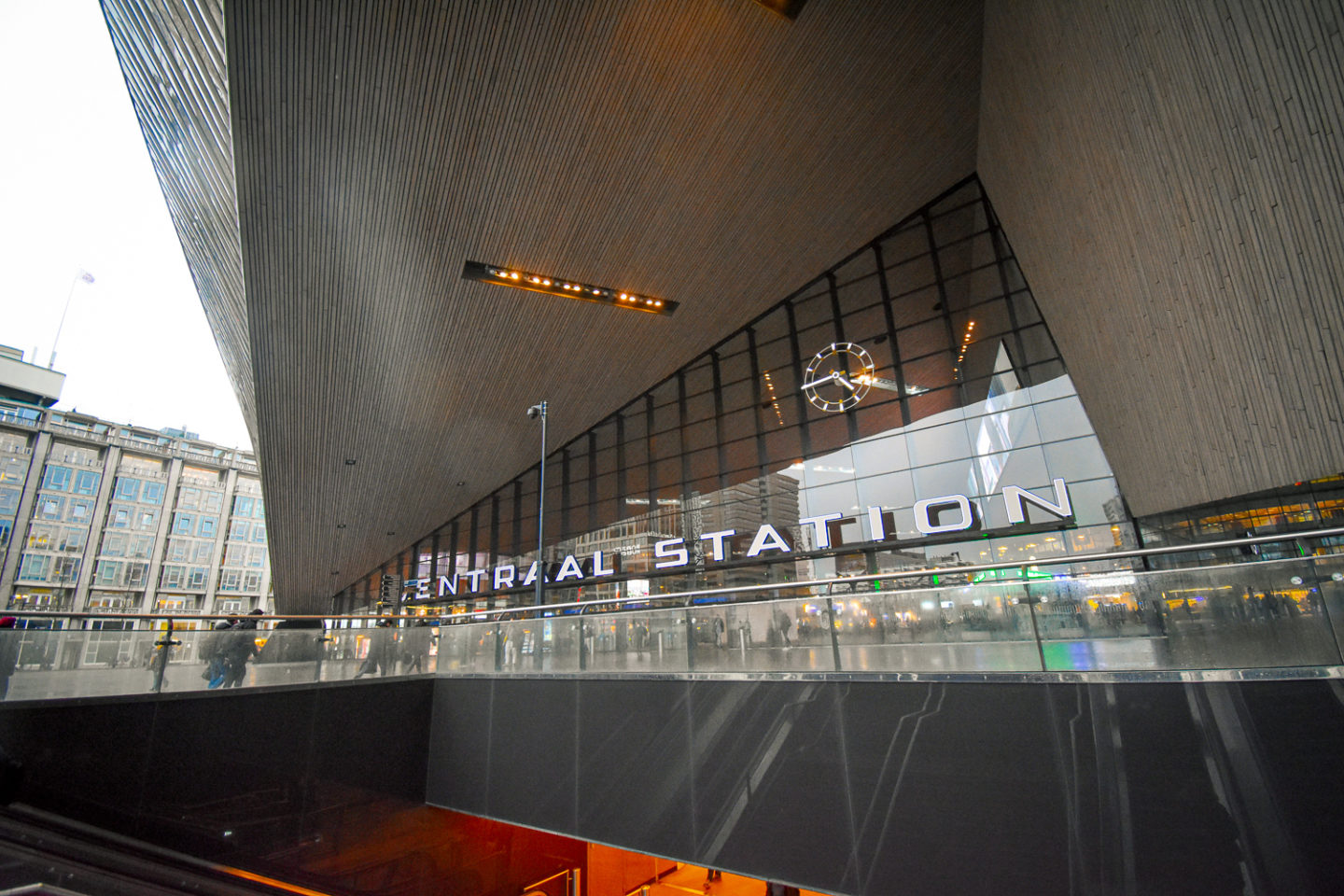 Trains to Schipol Airport are very frequent from Rotterdam Centraal and you'll be going towards Amsterdam to get to the airport. BTW, if you want to come back again, it's worth noting Rotterdam Pride takes place in mid-late September annually whilst Amsterdam Pride is always the end of July-into-August.
Getting to Ahoy Arena –– Eurovision 2020 Rotterdam Venue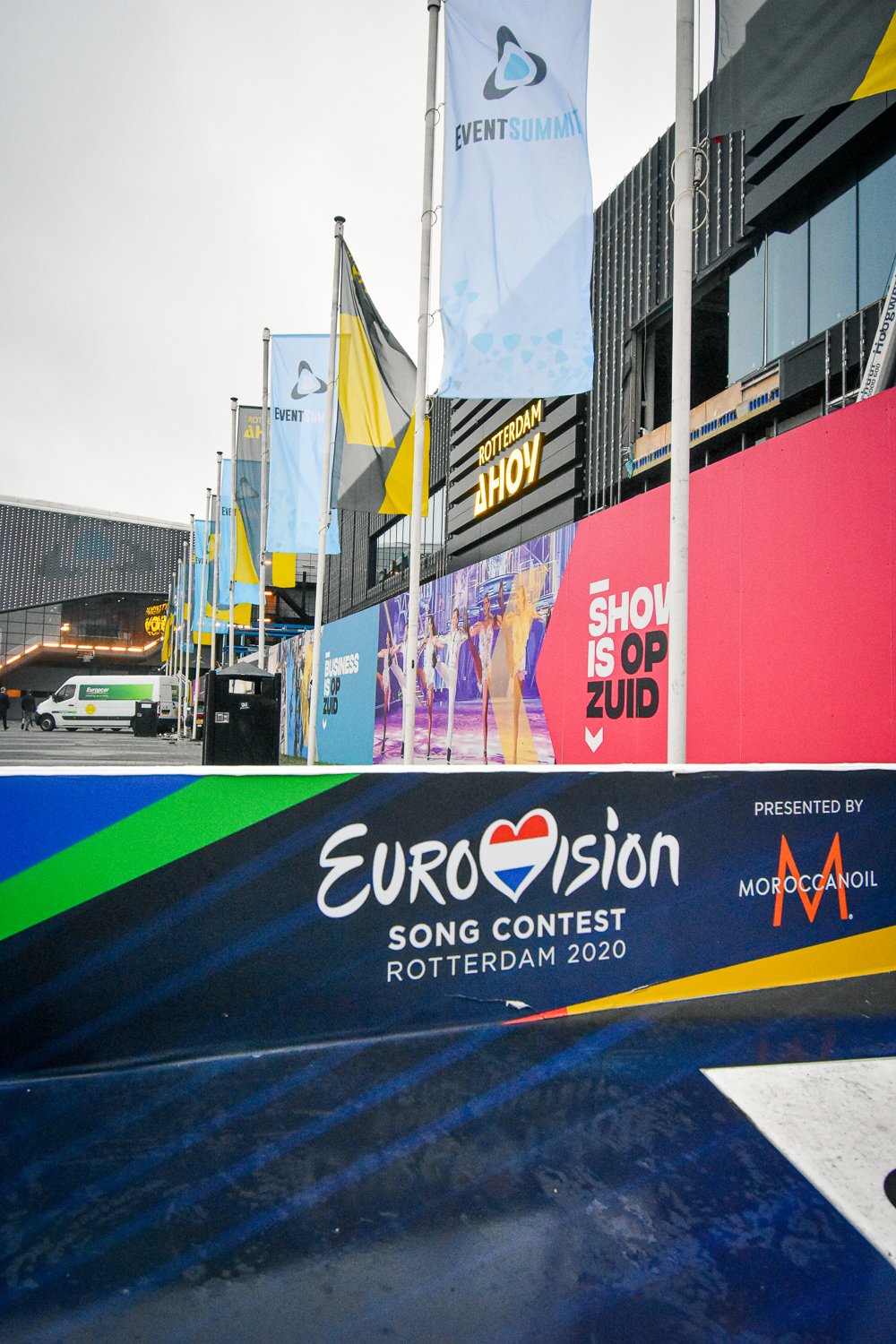 Eurovision is taking place in the Ahoy Arena, south of the city centre, from 12-16 May 2020. Rotterdam Centraal to Zuidplein (where Ahoy Arena is located) takes about 10-12 minutes on the metro, and leaves you mere steps from the arena –– it really couldn't be simpler. There is also a big bus station underneath the metro station for bus users.
Metro lines E and D serve this station. Important to note that Line E serves Den Haag Centraal (The Hague), meaning anyone with accommodation there has a no-transfer connection with the arena after the show.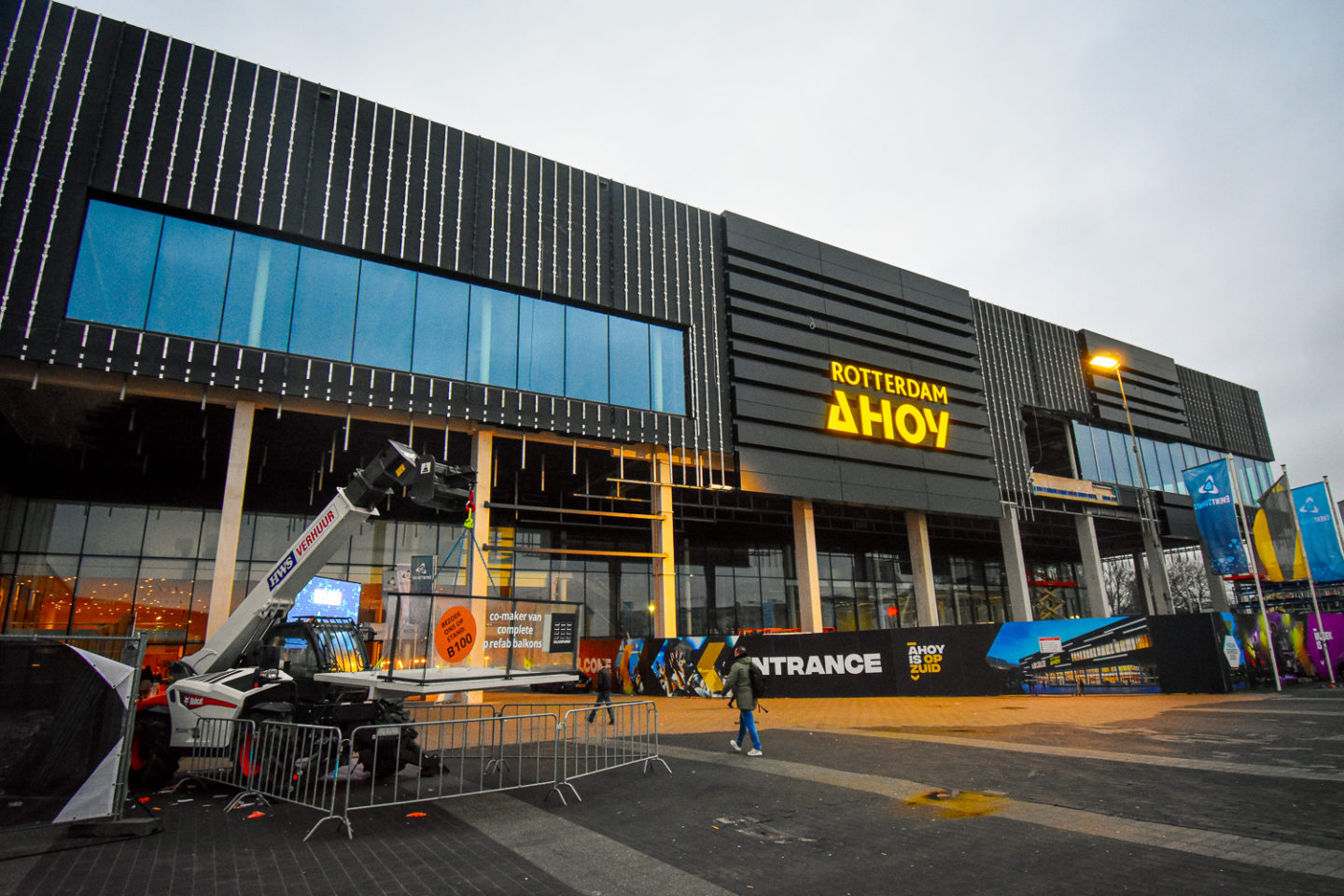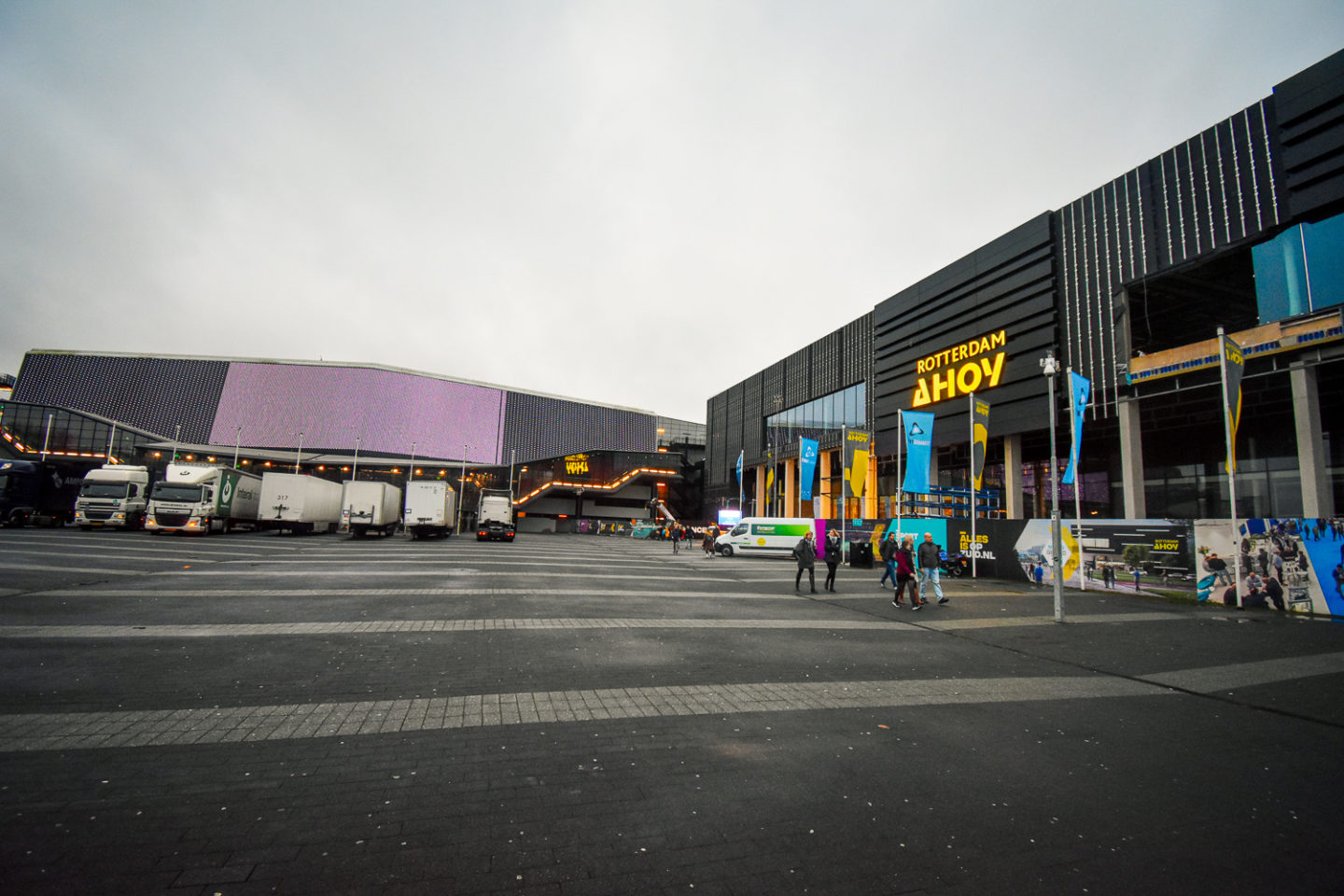 Beside the arena is the Winkelcentrum Zuidplein Shopping Centre, full of shops and fast food restaurants, whilst outside there is a number of fast casual spots too. Nothing worth writing home about, it seems you'll get far better food options in the city centre, but something to tide hungry fans over. There's both a large Burger King and McDonalds within the aforementioned shopping centre, too.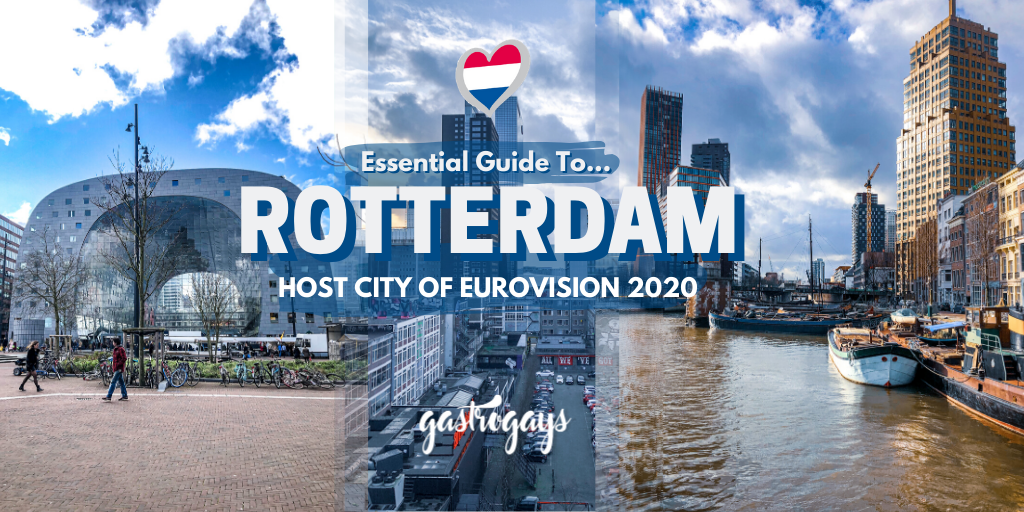 Map